40 Days of Prayer 2020!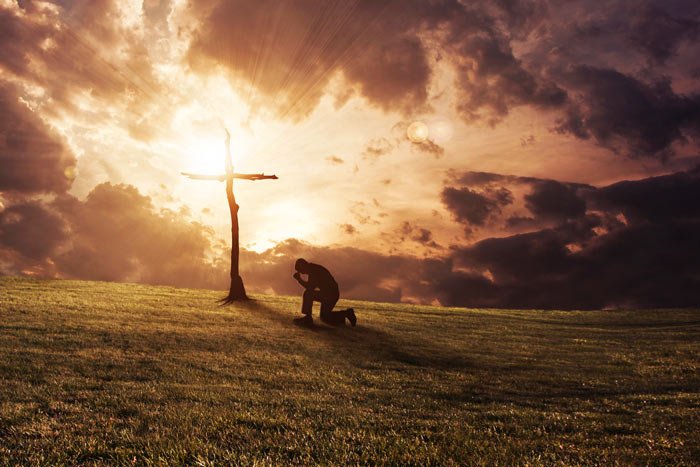 Join us for 40 Days of Prayer, February 26 through April 9
For the 40 days leading up to Easter, let's pray together! Will you join us? Believers all over the world use this time to give something up, showing the Lord that He is first in their lives. Instead, let's use this time to add something, a routine of seeking the Lord, and praying in agreement with His will for our lives.
I have gotten a lot of messages lately from people wanting advice on praying and having consistent, meaningful prayer time with the Lord. We know prayer is essential. We know our lives are better, the more we pray, and the more we spend time with God.
Whether you need God to move mountains, or you want to create a habit of putting your relationship with Him first, these 40 days will change you and your life dramatically. You won't be the same person on day 40 that you were on day one. We can't spend time with the Lord and not come away changed!
40 in the Bible
The number 40 in Biblical symbolism denotes a time of testing. In this 40 day period, let us show the Lord, and ourselves, that we choose our relationship with Him first, and that we believe in the power of prayer in our lives.
Moses spent 40 days on Mount Sinai alone with God two separate times. At the end of the second time, they were so close that Moses asked to see God's glory. And God said yes!
Jesus spent 40 days in the wilderness fasting and praying before launching His earthly ministry, and at the end of those 40 days, He gave us the best roadmap for dealing with the enemy—intimacy with the Father, and the Word.
A week to prepare
We'll use the next week to ask the Lord the specific things He wants us to bring to Him in prayer. And we'll begin together Wednesday, February 26.
We all have areas of our lives that we want the Lord to move in. We need the power of God in our lives.
We have relationships, finances, and bodies that need miracles.
We have hearts that need healing.
We have life decisions to make, and we need the Lord's guidance.
And most of all, we need time every day with our Abba, aligning our hearts and lives to His.
Day to day guidance
Jack left us a fantastic reference to the Bible. Over 9,000 resources! Because of his extensive studies, the majority of emails I get each day are about the parts of our lives the Bible doesn't answer directly—the big picture questions, and the day-to-day things that come up. The problems we have, whose answers depend on our relationship with Jesus.
We have questions that can only be answered in our day to day relationship with our Creator. Which job should you choose? Which school should your kids attend? How can you fix your marriage or your relationship with your family? Is it time to change churches? How do you deal with an unfair boss? Should you take that vacation?
We'd all like to foster an intimate relationship with God where we sense Him guiding us step by step!
Use the next week to seek the Lord's will for you in this. What situation or area of your life is He calling you to submit to Him in this?
I'll post again on Wednesday February 26, and we can begin together. If you want to share what you're praying for and have us pray with you, come join us in the forum! If you don't have an invite yet,  email me or fill out our Contact form to request access.
You don't have to share what you're praying for, but we can join you and agree with you in prayer if you do! Let's be the church, encouraging one another, praying for each other and loving like Jesus.
I'm excited for all the Lord has in store for all of us!
♥ Samantha