Pray for Joel, Pray for India March 2018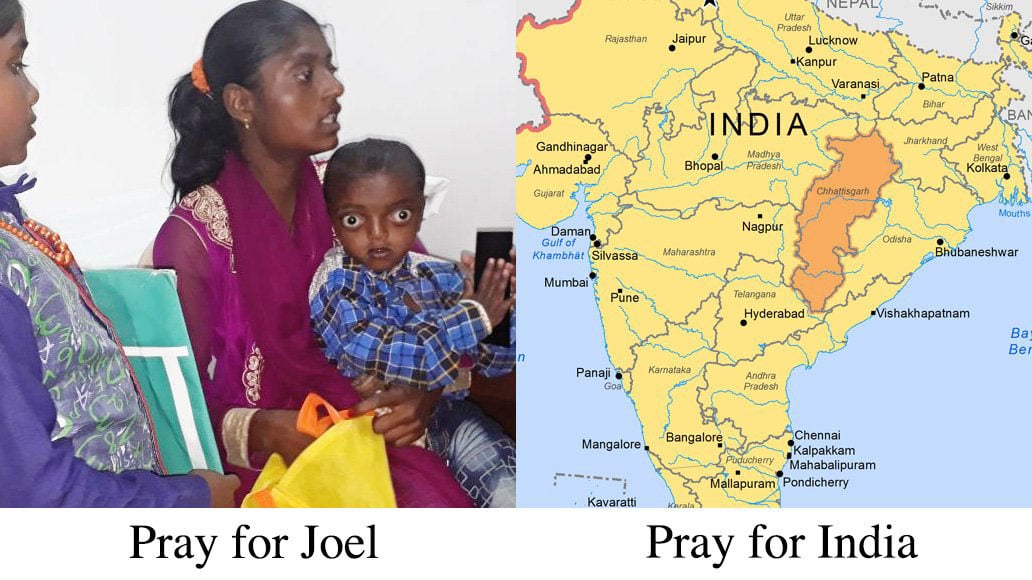 Pray for Joel
Thank you to everyone who continues to keep Joel in prayer! We needed to bring little Joel back to the hospital when he had discharge from his left ear and convulsions. The doctors examined him and put him on week-long medication. After he's on the meds for a week they will perform a follow-up MRI scan. Please continue to pray for him! After leaving the hospital, Joel was in good spirits and is now running around, playing and acting normally.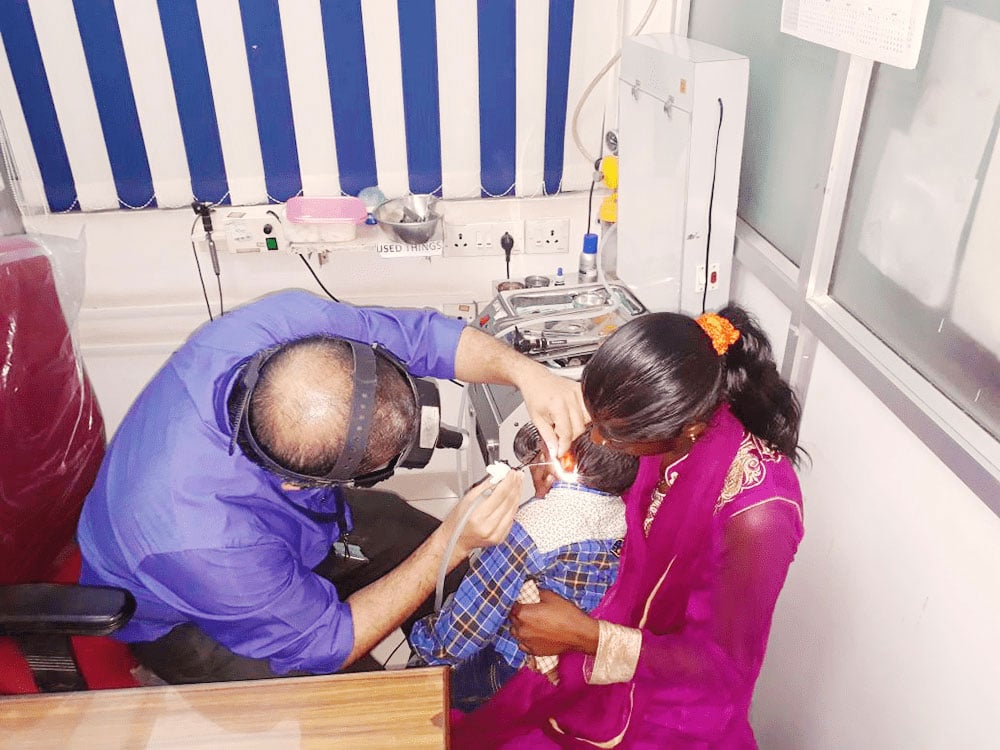 Pray for India
Persecution against Christians in India is very serious. It is more severe in the East where we've been serving for more than a decade, (this is a different area than our Children's Church) following massacres of Christians in 2007-2008. In this area, at the end of February, militants attacked a group of believers living there. Most were able to escape to the forest, but they captured a mother and burned her alive.
One of our volunteers got ahold of the following document and sent the photo to us (red markings were done by the one who took the photo).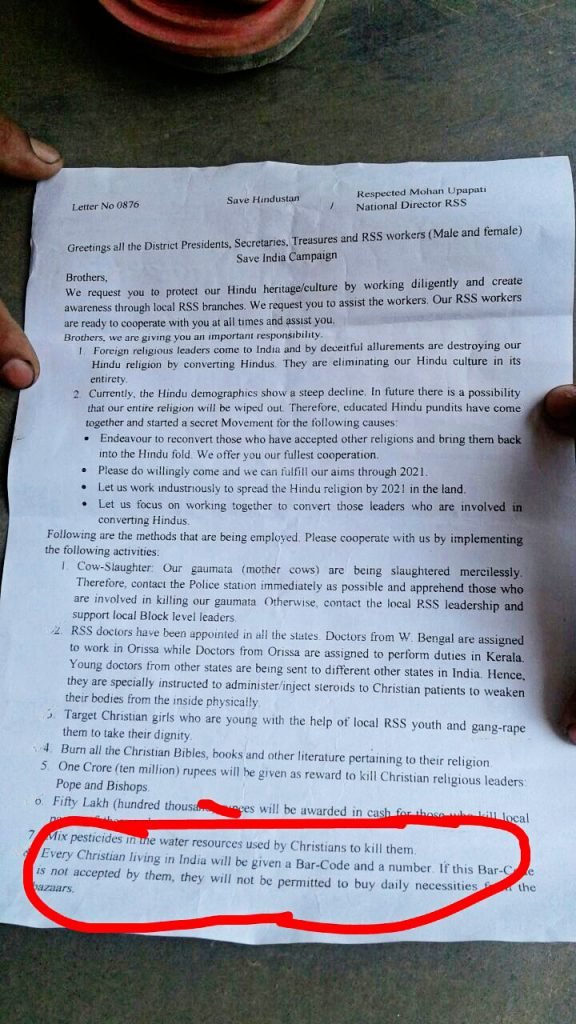 Please join us in praying every day for believers living in India. Pray for their protection and discernment. Pray for those in this militant group that they will have a Damascus Road experience like Paul did. That they will have radical experiences and come to know the kindness and love of Jesus. Remember that before he knew Jesus, Paul, then known as Saul, was intent on seeing Christians killed, just like those in this group. And look all the Lord was able to do through him!
I will be traveling to India this Spring as well, along with my son and my sister. Please also keep us in prayer for safety and discernment!
Thank you for praying with us for Joel and for India! Thank you so much for also keeping us in your prayers daily.
God bless you!
♥ Samantha