Year in review 2020

I intended this to be a quick highlight reel of the year, to go alongside the rest of the Christmas outreach posts. But as I looked back, it became clear I need to walk us back through the year thoughtfully showing the theme of God's faithfulness throughout.
I still have all the rest of the Christmas outreach pics to share too! For today, walk with me back through the year, and let's praise God together for His faithfulness.
Looking back in gratitude
2020 was a year of extremes. It was rough! There has been so much loss and so much to grieve. We had more people in desperate need than ever before. We worked more tirelessly than ever before! But there was so much beauty in it. I've seen ways the Lord is already working for good what the enemy intended for evil. We've had miraculous answers to prayer, people healed, and lives transformed. And we had the privilege of witnessing our community here, who are lovers of Jesus from all over the world, BE the capital C Church. I'm so grateful, and I'm so very proud of you! You have been a community that gives instead of hoards, that sacrifices and loves, even when it's hard. A community that trusts that the God we serve is faithful, that He is so generous He won't let us out-give Him, and that the best way to love Him is to love and take care of each other.  We've carried each other's burdens, we've encouraged those in desperate situations, and given hope to the hopeless. In a year when the masses were hoarding and sniping at each other, this community was giving, sacrificing, and encouraging one another. I know our Father is well pleased!
Let's look back together at some of the highlights of the year.
We began 2020 with so much excitement and big plans. I love a fresh start and the promise in new beginnings! We wanted to teach women new skills that would give them better opportunities. In India, we began literacy classes in August 2018, and the women became the first in the history of their families to read! At the beginning of 2020, we wanted to provide other classes in both India and Mexico to give more opportunities to earn a living. This was going to be an amazing year! In India, women wanted to learn how to make jewelry to sell in the markets. And we were able to hold classes for this the very first month of the year. I'm glad we got an early start, because soon the world would lockdown and our focus would have to shift. You can also see one of the ladies with her table at the market, selling jewelry she made herself here! (That post is also when we prayed the deadly snakes away so well we became overrun by rats!)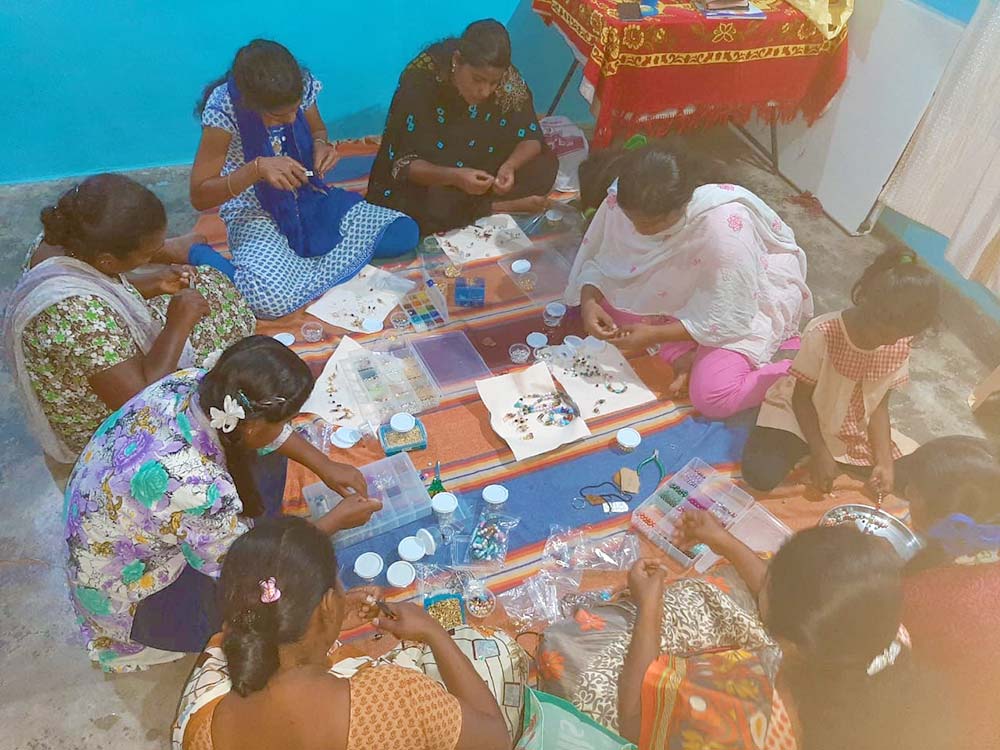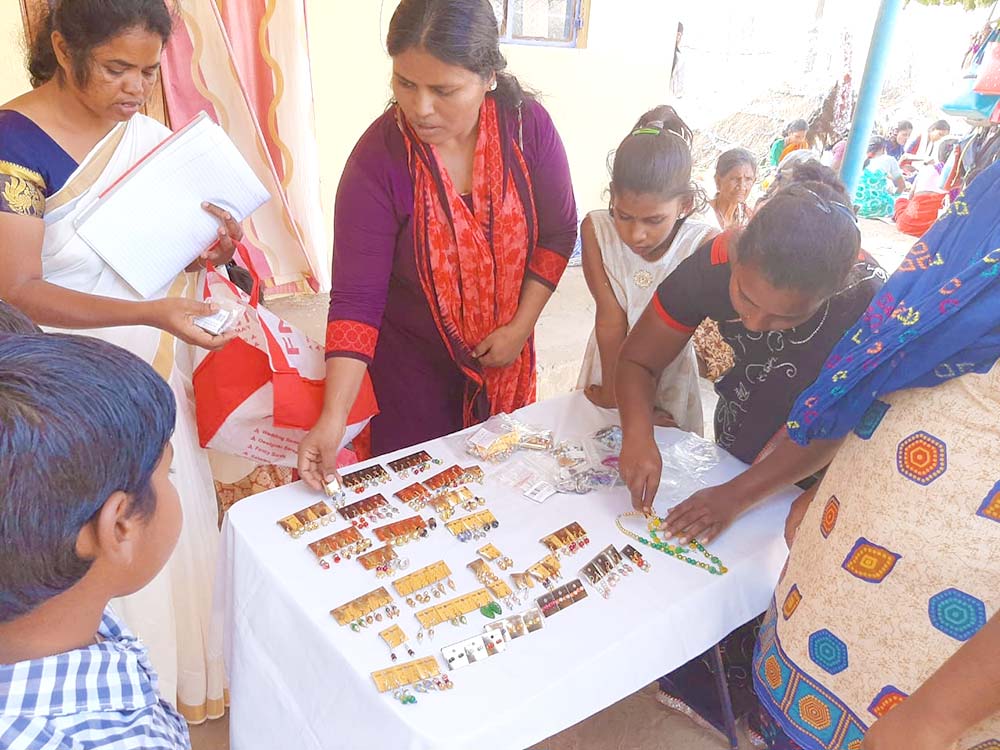 Prayer got us through 2020!
We were prompted to spend February 26 through April 9, the 40 days before Easter, in focused prayer. And we completed our first-ever prayer challenge together! This was such good timing and it gave us a good foundation heading into the chaos that was coming. I've already heard from several people who are hoping we will do it again!
This was also the month our favorite grandma, Rakkumamma, was hospitalized with advanced tuberculosis in her lungs. Everyone began praying. She responded so quickly to treatment and was released and showed up to church the next Sunday! In the same post linked above, we began tutoring our kids for their exams.  We had no idea when this began in would soon turn into full-time school classes when the schools shut down!

The kids from the boarding school came home, but before they did, one of the kids fell from his bunk and lacerated his kidney and spleen. Everyone began praying and after being given blood and tests, the doctors were amazed that he never needed surgery to repair the damage done.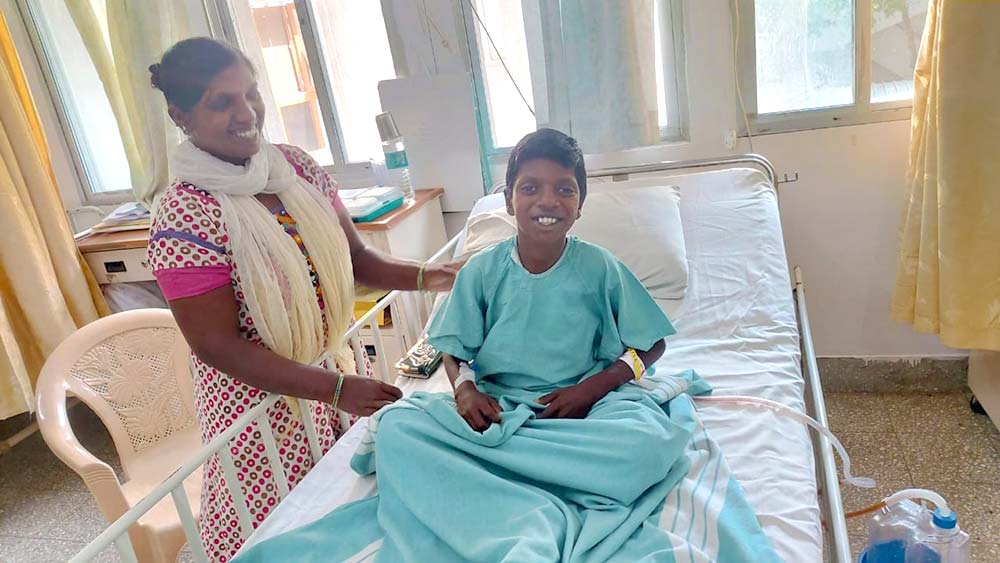 We had tried everything recommended to keep snakes out of the villages. The venom is so deadly, no one had survived long enough to make it to the hospital, and there was no possibility to acquire or store the antivenom. After little Joel's aunt was killed by a snake bite, a committed group began daily praying for protection from the snakes, and it worked! The snakes were gone so thoroughly that the village became infested with rats, who destroyed every single hut covering! And then, Thayamma, was bitten by a delay viper. The tribe, who were all home together because of the lockdown, gathered together to pray for her, and she survived! This was a faith builder not only for the tribe, but for thousands of you around the world as well!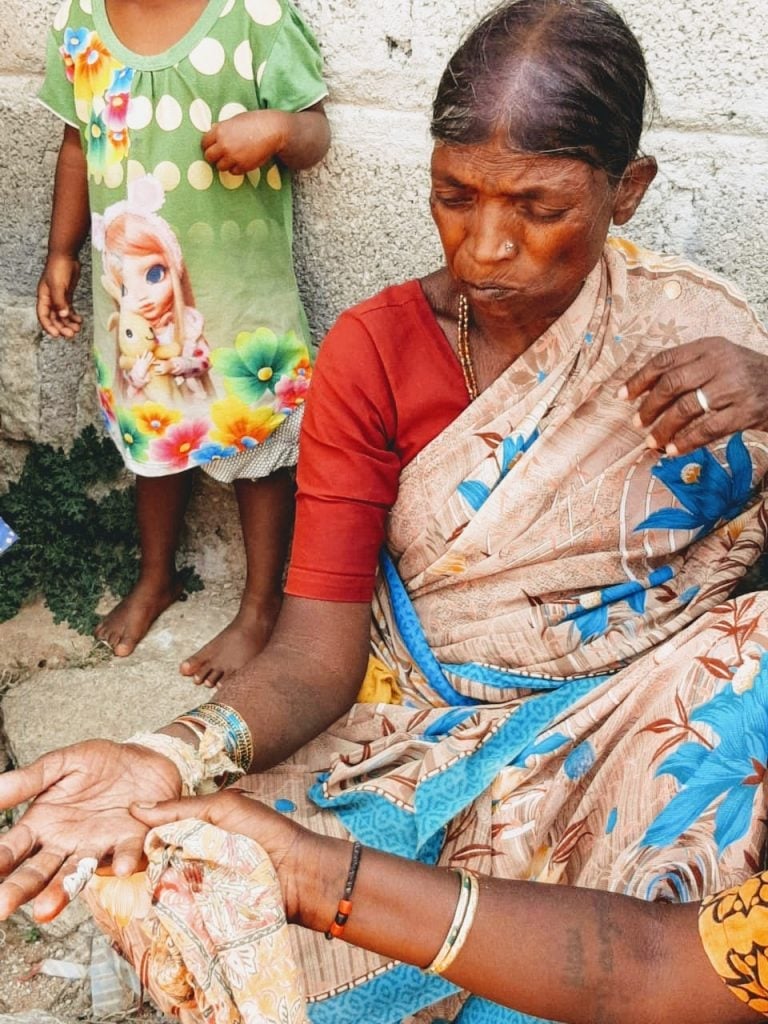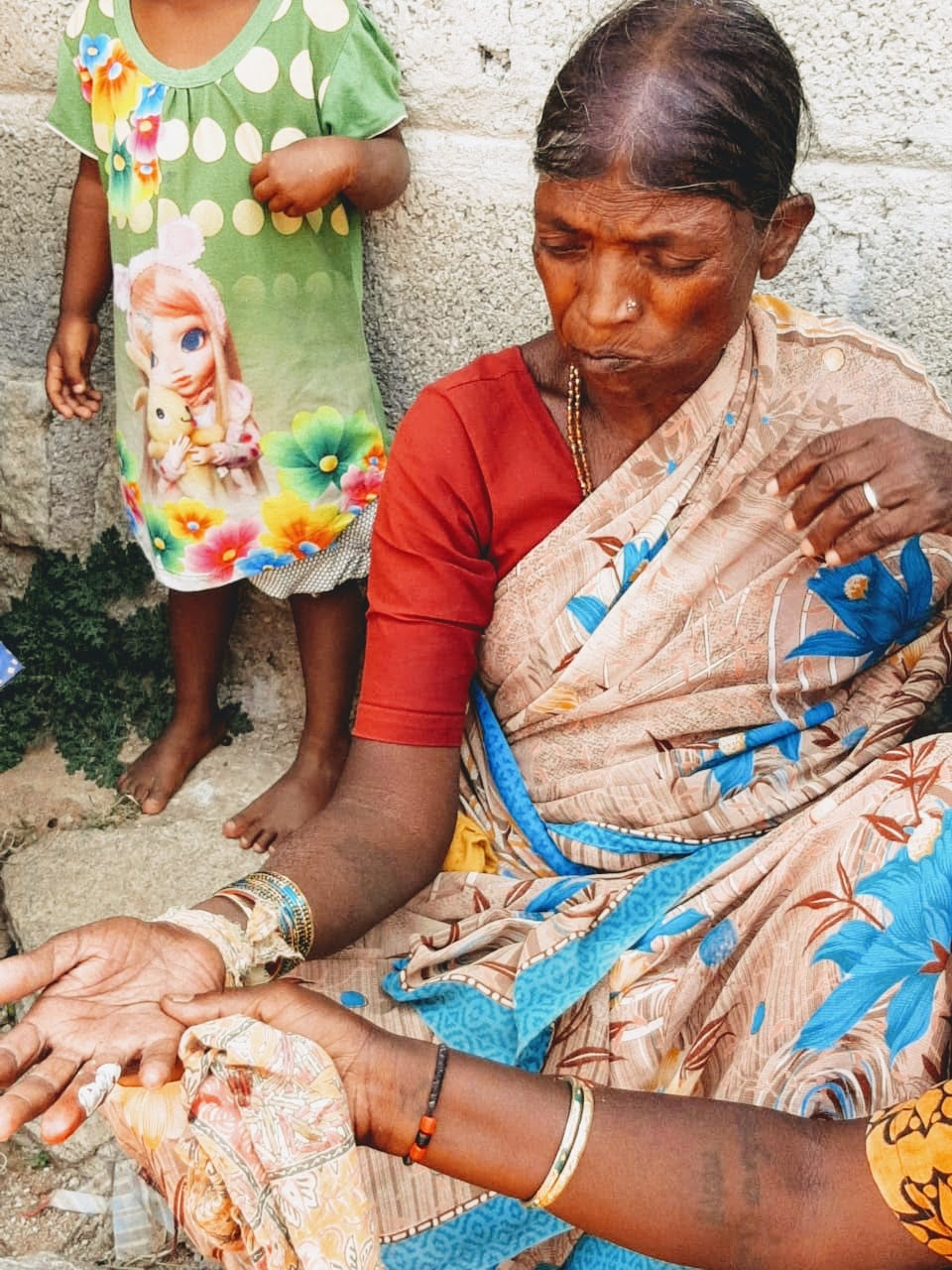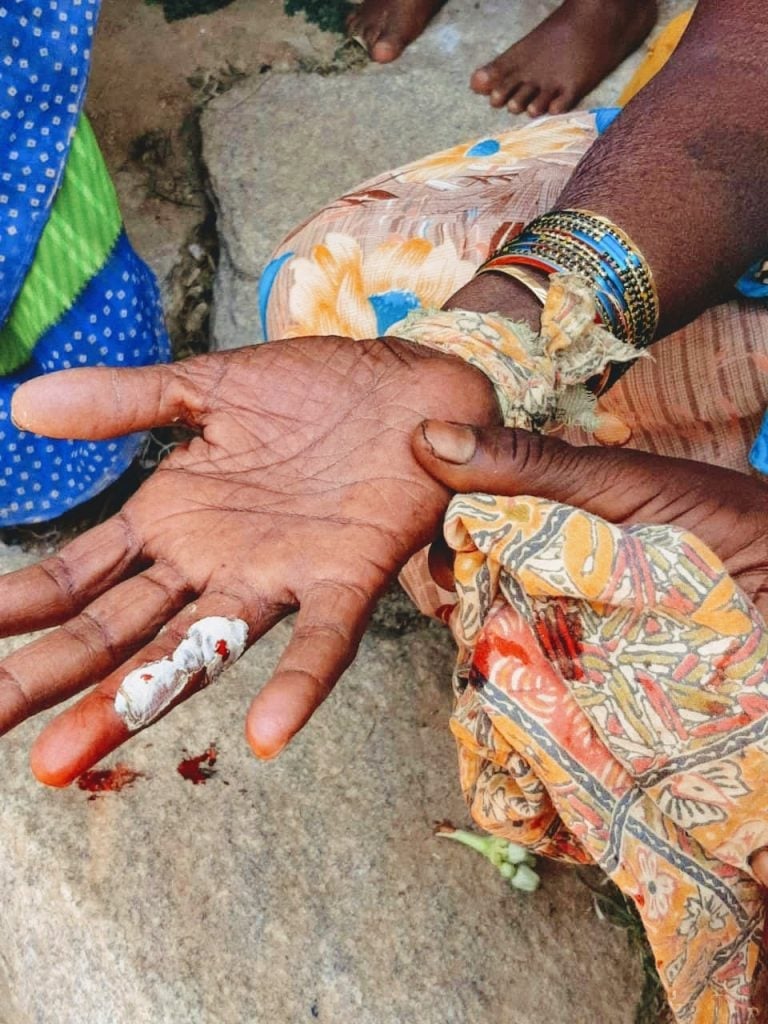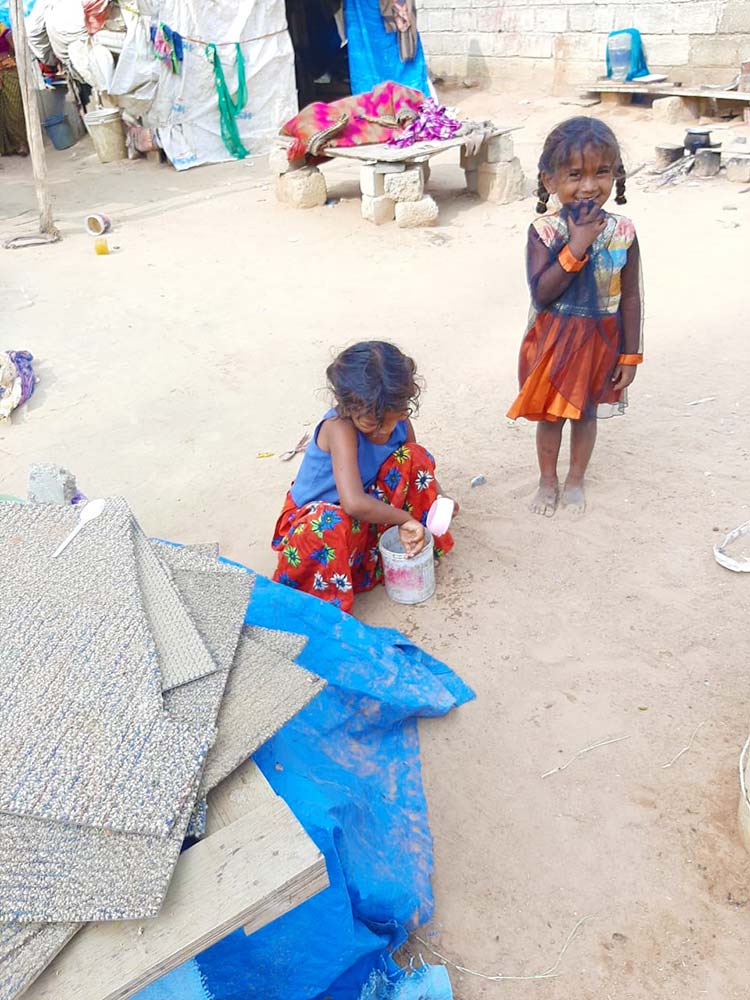 This entire post is incredible! As we see prayers answered, it blesses us, glorifies God, and builds the faith of others! The first few months of lockdown were a constant struggle to get necessities to those in need. One problem was getting the water truck to the village often enough. After seeing the power of prayer, our village reasoned that their prayers were as powerful as mine (AMEN!) and instead of asking us to pray for the funds to buy more tanks so they could be filled less frequently, they decided to ask the Lord themselves and not tell us! This was the beginning of a passion for prayer being ignited in our groups! The week before, we met families from a new village who were in desperate need. May was the first time we met what affectionately became called New Village!
In June we were still working tirelessly to source enough food for all in need. I was so excited about the New Village. My mind quickly went to the future and imagined how we could serve them when the pandemic eased. I had already planted the church in my head! We wouldn't know for a while that none of this was to be. Sometimes the Lord brings us to people for just a season. I still pray for them, wherever they are, and I miss serving them!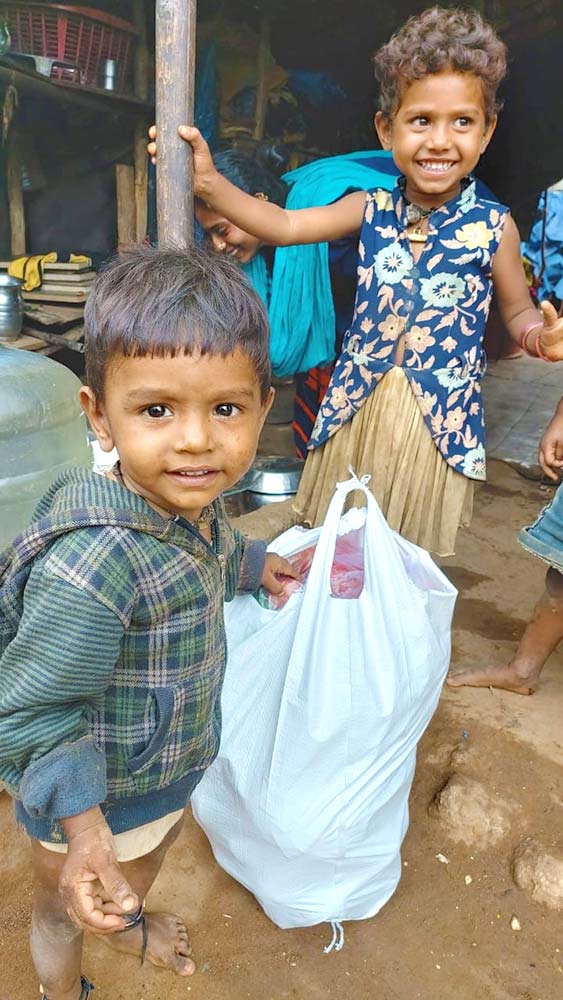 This month my heart was both broken by the brokenness of another, and probably the angriest I've ever been in my life. God cares about how we treat those without power, especially children. And an adult burned a little one I love, because this adult thinks she is superior. There is nothing that can justify this behavior, ever. At the same time, a relative showed up during a pandemic to take Rukku away from her community.
But a friend reminded me that it's our job to both protect the vulnerable, and pray for those who cause the pain. This tendency doesn't come naturally to me. I keep ampersands (& signs) all throughout my house to remind me that life with Jesus isn't either/or, it's both/and. We don't get to choose sides. I have to protect and provide for those I can, and I also have to pray for those who perpetrate injustice and violence. I don't like it. But Jesus calls me to do a lot of things I don't like! This month was the hardest I've had in having to pray for another person. But I was obedient to the command of Jesus, and through it, He was able to change my heart. ♥ Which is ultimately what I want most!
The same friend who made me pray for the woman above ♥ called us to pray and fast together. And we did! Thousands of us chose a day to fast over a week period. This prompted such amazing emails from our readers. Many who had never fasted before joined us and were transformed by this practice. Some are still fasting one day each week, praying for this ministry! I'm so grateful!
Esther: Here she is below right after being burned.  And, you can see our follow up praise, here!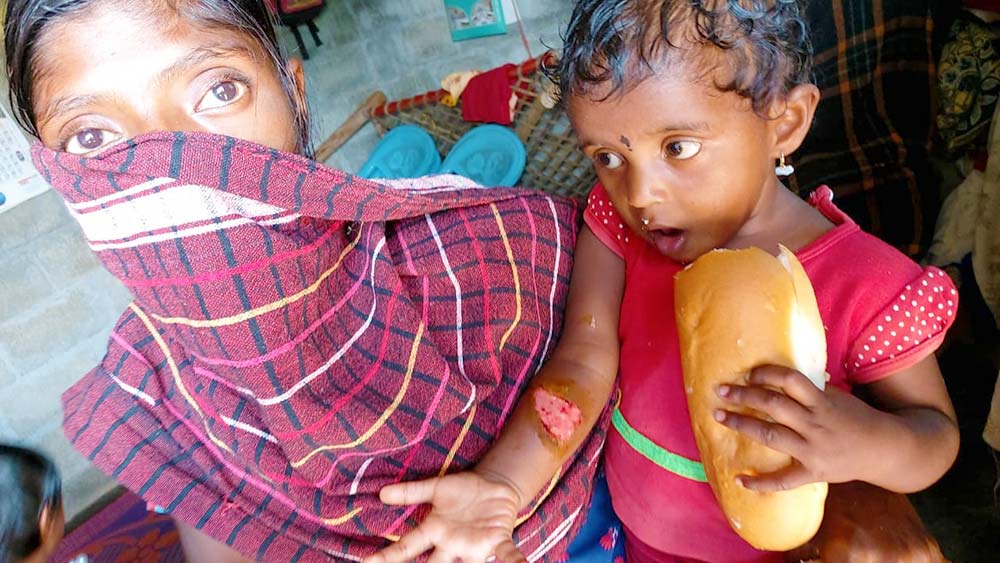 Rukku: Esther has long since healed from the burn, but we still have not been able to travel outside our area to find Rukku, so we are still praying for her safety and protection.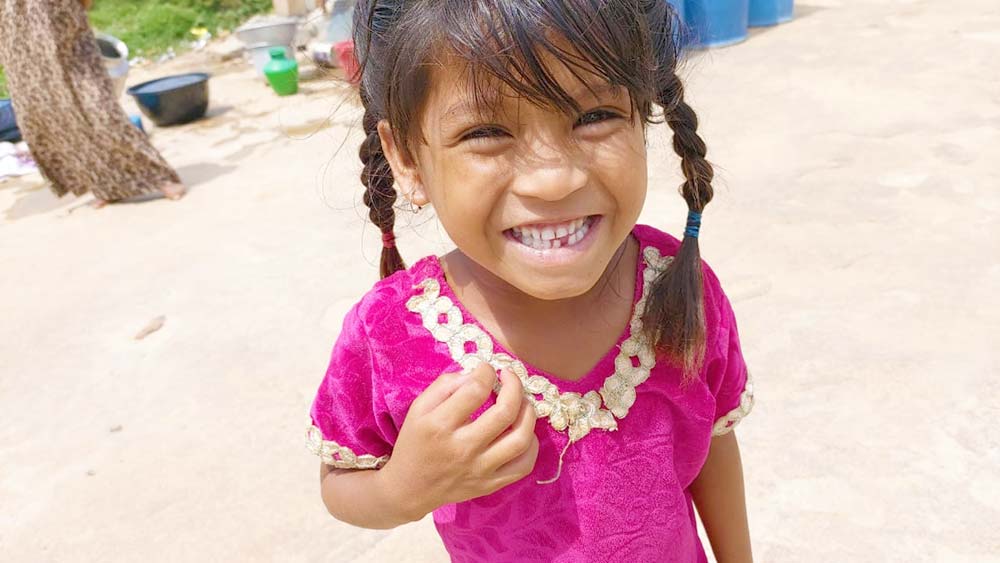 With many getting sick, we were able to get the whole village tested for covid, at their own village! Praise God! The expense and risk of bringing everyone with symptoms to the hospital would have been great. Everyone was tested, and every single one came back negative! Such a huge answer to prayer!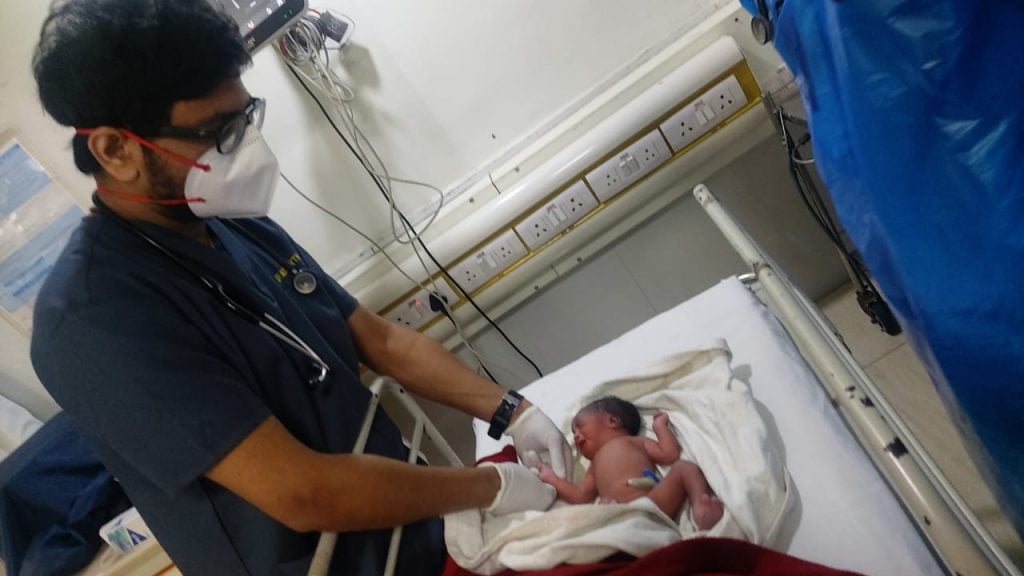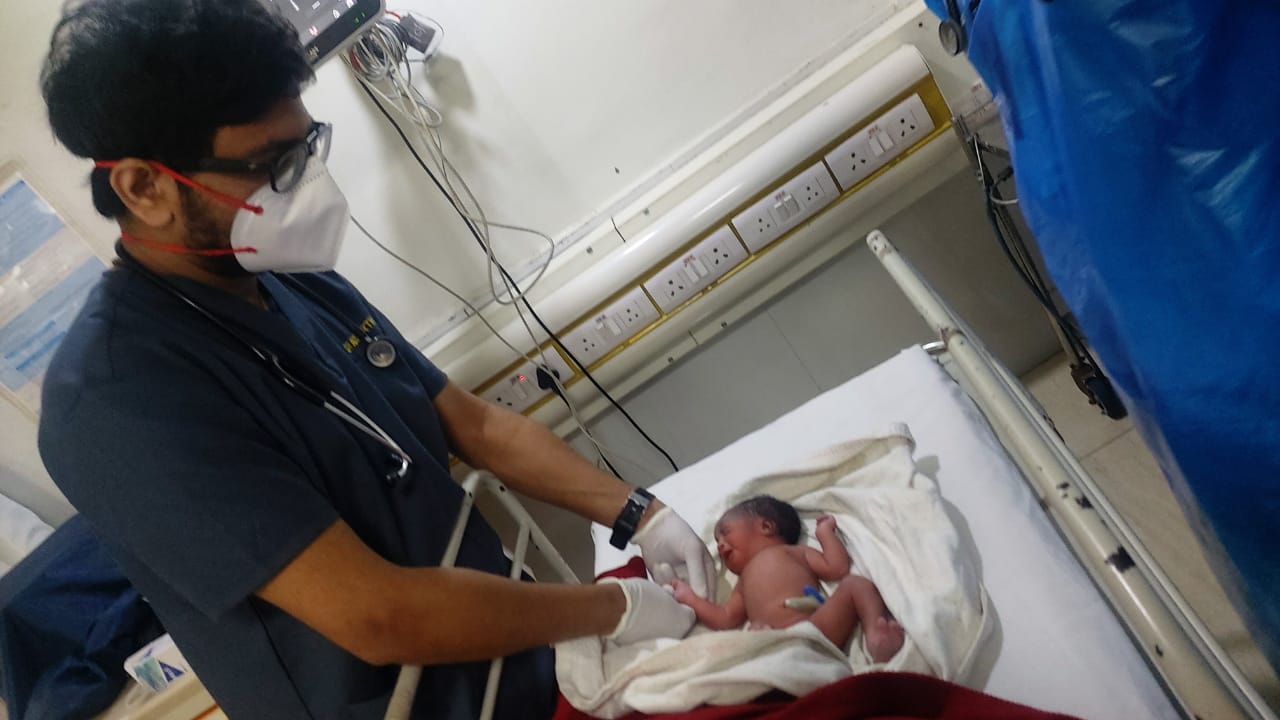 Baby Sarah was born very premature, our prayer request was on August 15. Everyone prayed! Baby Rebeca was having recurring urinary tract infections, which ultimately had her admitted to the hospital too, and we posted the prayer request on August 29.
Our post on September 5th announced that baby Sarah was released from the hospital! No one expected her to be released so quickly! It was rough, but we were all amazed and praised God! Baby Rebecca was still recovering in the hospital, but healing quickly!
On our post September 9th, we got to announce Baby Rebecca home, and both babies were well enough to come to our Sunday Service!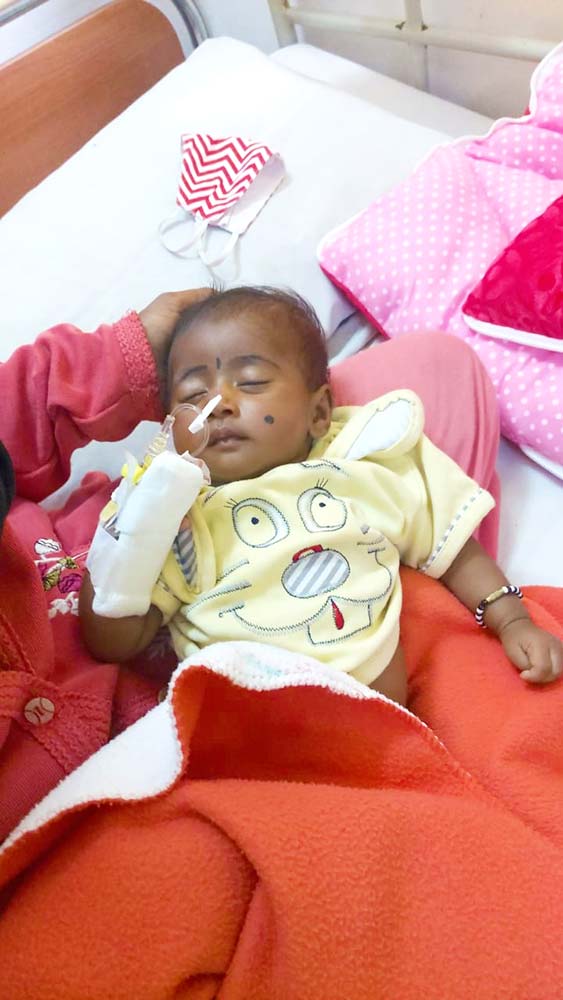 South Africa
We work with a local church throughout the year in South Africa, working together to serve those more in need. There was extreme civil unrest in lockdown here. And bombings and violence caused authorities to deny access to the very communities most in need. We prayed and struggled for months to be able to enter the area to bring food to desperate families, and were finally able to deliver a truck-full in August. I'm writing this review on New Year's Day, and because of strict lockdown, we haven't been able to deliver food for Christmas yet! Please pray with us for the families in need here.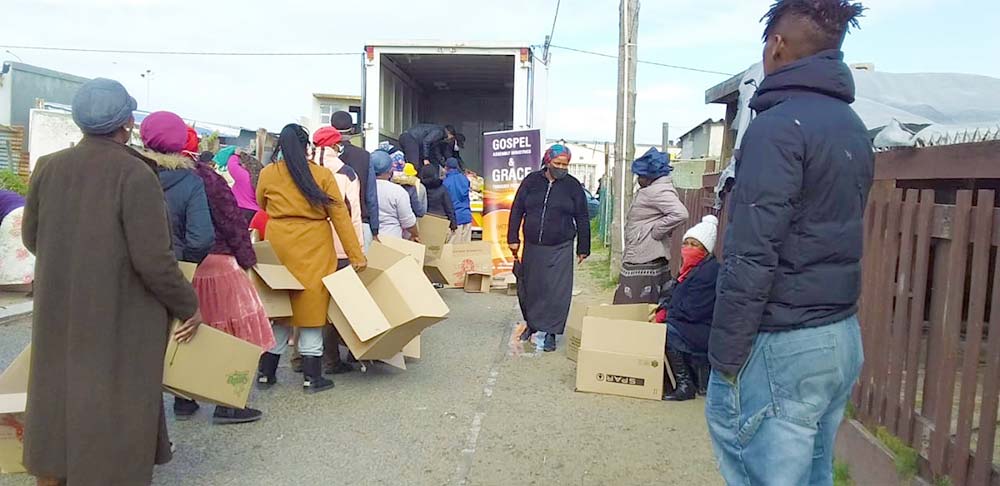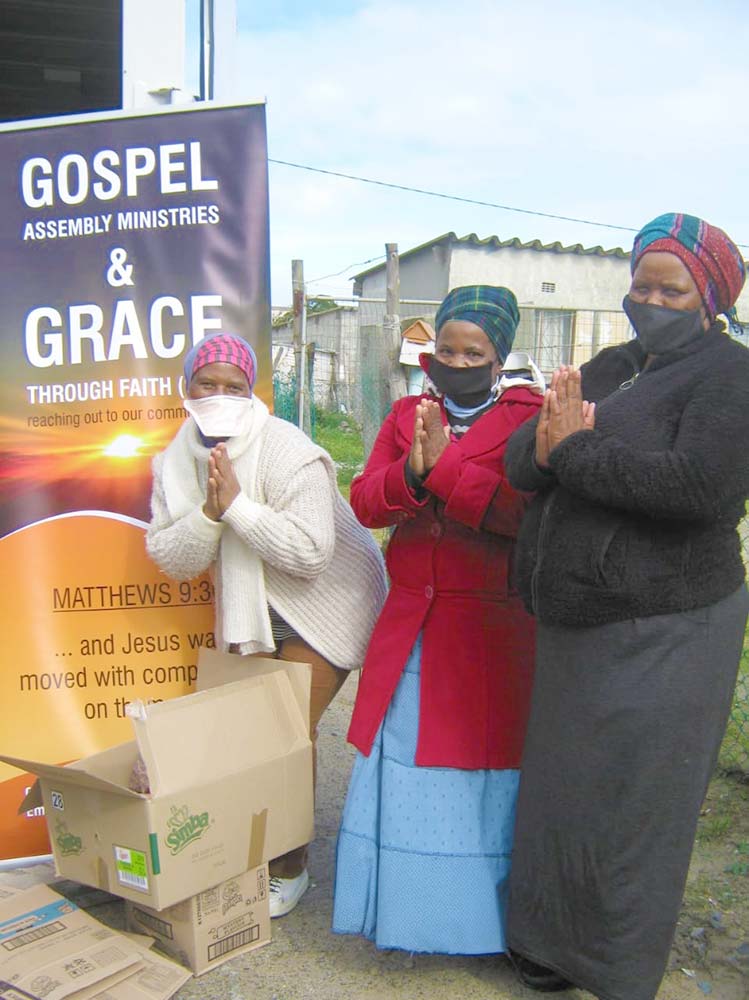 ⇒ September:
An amazing thing happened in our Mexico outreaches, and our time serving the New Village ended, and with the election coming up and a lot of dangerous teaching on God's view of the US, readers asked me how I thought we should be praying right now. So I wrote a companion post to Jack's article telling us, Don't Pray for America.  This month was also when Aidan and I were able to return to Mexico since the border had been closed in March. And, praise the Lord, we were able to return with four of my siblings!
Mexico: We love to share with you what we're able to do because of your generosity! It blesses those who give and make it possible, it glorifies God, and it encourages everyone. We also honor those we serve by only posting things the receivers are excited about sharing. In India, those we serve are amazed that people all around the world love and support them. They love to share what God is doing! They also aren't embarrassed to be in need. The culture they live in made it impossible for them to thrive without help.
In Mexico, it's a little different, because there is a stigma in the culture for being in need. (It's the same in the US.) I think the perspective is both incorrect and harmful to those in need. There are many who are in need because they come from generations of poverty, with little to no education, and little to no opportunities. Where the jobs available to them are long, hard hours and don't pay enough to keep a family housed, clothed, and fed. Still, the families in need are embarrassed to be in need. Totally understandable, but I wish it wasn't so.
This began changing as the pandemic wore on though! All of a sudden, everyone was in need. No one had enough to make it 9 months and counting with no income. And this has changed the communities we serve. No longer embarrassed, but so grateful, families started asking us to share photos and stories with those who give and pray. When the government ordered people to stay at home and stores and factories to close, the workers knew it wasn't their own fault for being in need (and for those we serve, it has never been). This brought freedom and healing. And this lets us do what we've been called to do: share the love and provision of Jesus with all He brings us. We will be made rich in every way so that we can be generous on every occasion. (2 Cor. 9:11) You'll notice more posts with our families in Mexico after this time, because of this change!
New Village: The area they were living in was government land, and they were told they had to leave as soon as lockdown restrictions eased a bit in September. We were so sad for them. What they had there were dire living conditions, but they had made homes, and we were able to make sure everyone had enough food. We were hopeful we'd be able to find at least some of them after they had to leave, but so far we haven't found any of them. This was rough! We don't know where they are. We don't know if the kids have food. We were going to get the little boy with a bloated belly medical attention and enough nourishment to prevent it from happening again. We pray for them constantly. And even if we were only in their lives for a short time, I'm grateful we got to give them as much of the love and provision of Jesus as we possibly could.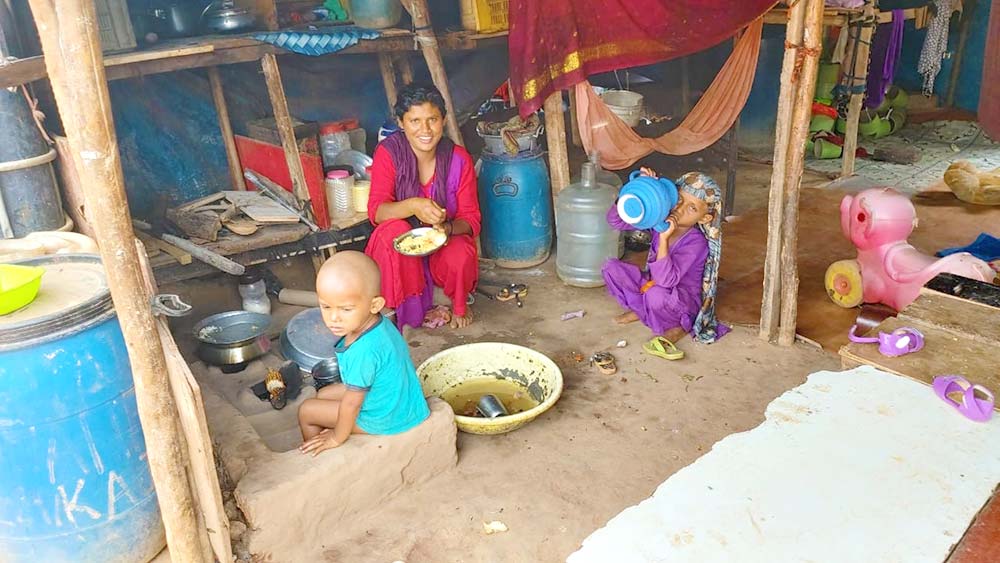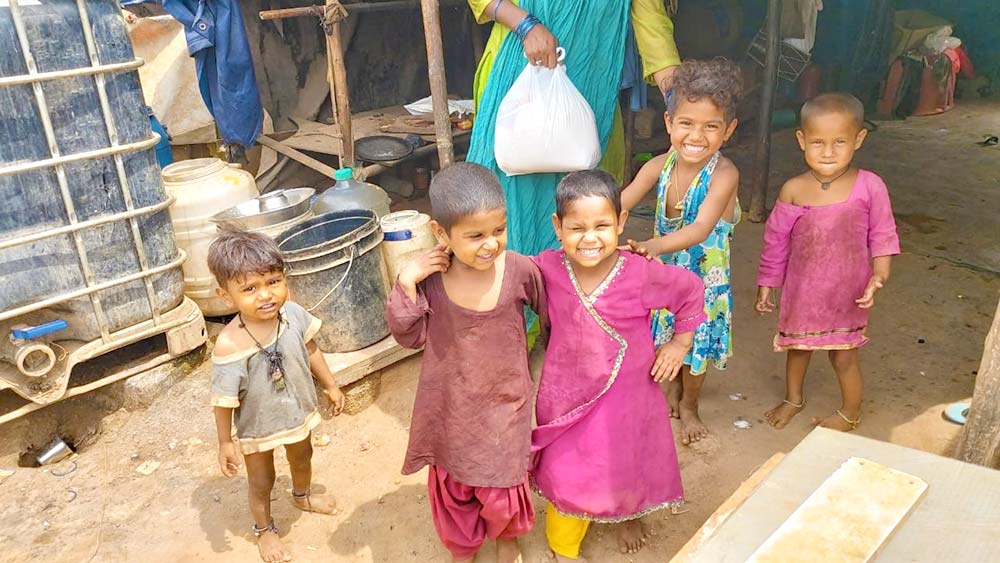 ⇒ October: 5 year anniversary, and more hospital visits
This month marked the fifth anniversary of Jack went Home. Thank you for being with us for five years of grace! I am humbled and so very grateful. ♥ And this month we began planning to give school classes to our kids in Mexico as we do in India! At the end of the month, one of the grandmas in our village, Shanthamma had a biopsy for a cyst in her nose. The doctors want to operate to remove it. Shanthamma said she has seen the power of prayer and wants to have everyone pray first! We are praying!
Baby Rebecca was back for a checkup this month for a recurring UTI. The doctors were concerned and scheduled some further testing. They explained a procedure would likely need to be done to test her kidney function. This procedure would be invasive. So they went home and everyone prayed! Upon returning to the hospital, all her tests came back negative, and she no longer needed the procedure! Praise the Lord!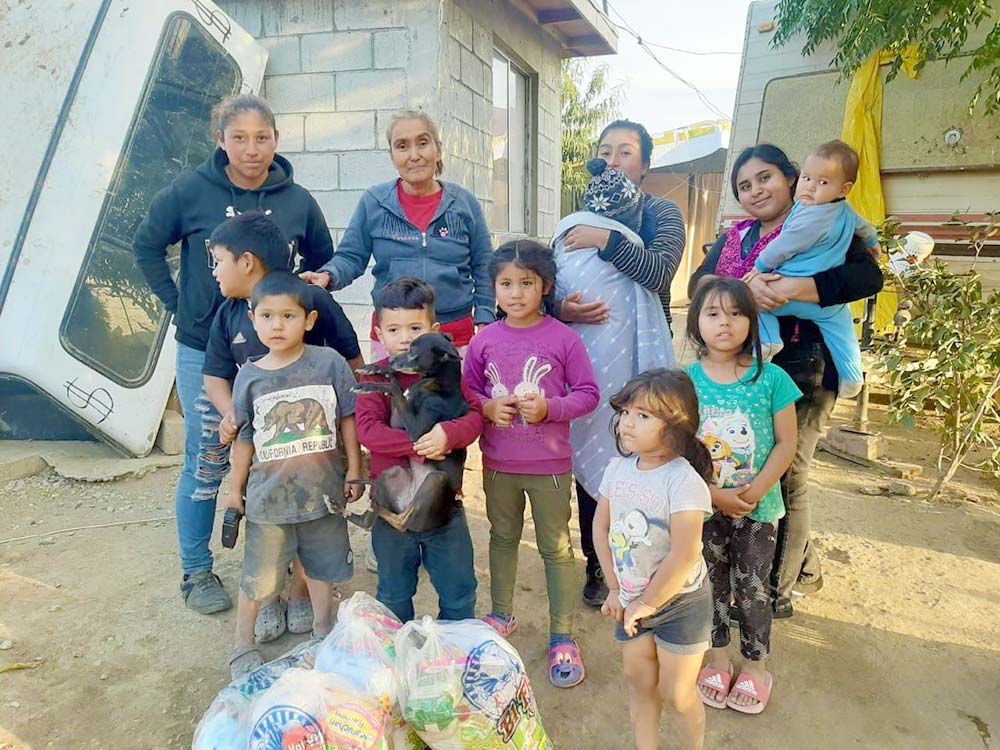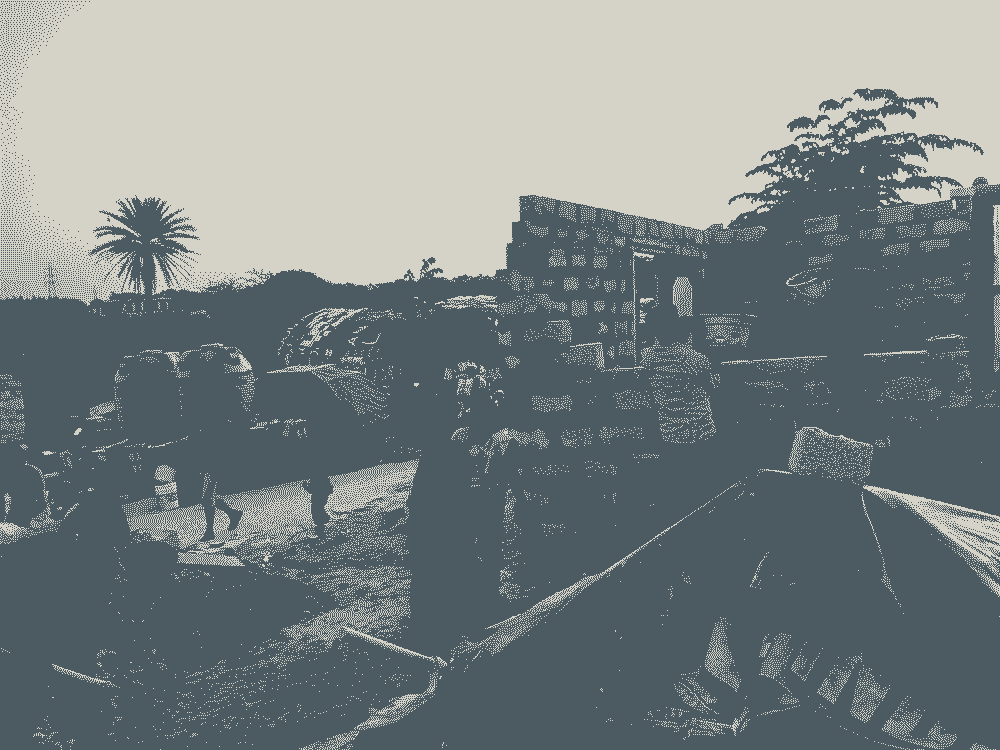 ⇒ December: More prayers answered!
This prayer house is truly a labor of love, born out of a passion for prayer that was fully on fire the whole year of 2020. I pray the Lord is glorified in this offering of love to Him who hears and answers our prayers!
What I thought would be a quick mention of some of the highlights of the year, quickly became a giant post of God's faithfulness. There's just so much He has done for us this year, and all of it builds my faith and encourages me to keep praying for all we are asking for. So many prayers were answered this year! And every single day God was faithful. I hope you were encouraged, reminiscing with us too! I pray that we'll continue to walk alongside the Lord ever faithfully in this new year. Joining with Him to bring His love and provision to those in need. I can't wait to see what He has in store for us for 2021.
♥ Samantha