40 Days of Prayer: Day One!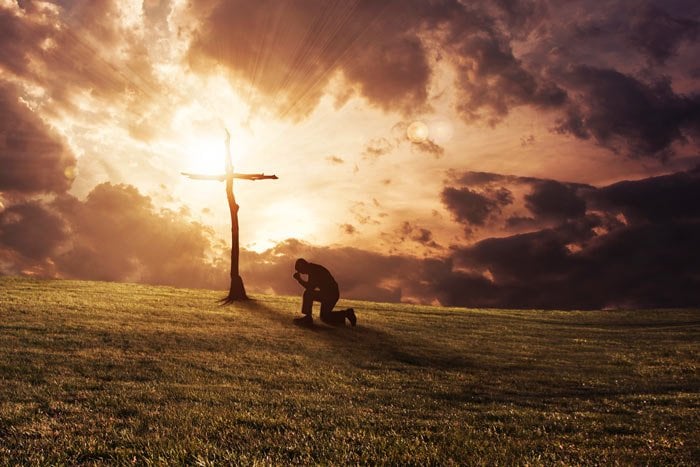 Day One!
Welcome to our first day of focused prayer together!
Beginning today until Easter, we are praying for God to move mountains. If you missed our announcement last week, you can see that here.
What to expect
When we pray God's will, for His glory, we expect miracles! We know the Lord will answer, and we will dedicate time each day for the next 40 days to pray God's will into our lives. Some of you have chosen health concerns, and some have relationships that need restoration, marriages that need saving, or kids that need Jesus. Some need new jobs, or financial miracles, or stable housing. Some have big decisions to make and need the Lord to guide each step. All of us want to grow closer to God each day!
We don't dedicate this time to see what we can get out of God. The goal is to see what God already wants to do in your life and to pray His will until it happens! We dedicate this time to grow closer to God! You won't be the same person on day forty that you are today. These forty days can change the path of your life forever.
We know God is for us (Romans 8:31). He is a good Father who gives good gifts to His children (Matthew 7:11, Luke 11:13). He has an abundant life for us. (John 10:10)
Your job for the next 40 days
Our job is to seek the Lord before all else, and His job is to provide all we need. (Matthew 6:33) You don't need to run after blessings. You need to press into the Lord in prayer. Seek Him first. He'll provide the rest.
I encourage you to write down your prayers. Grab a notebook or even the notes app on your phone. You'll want a record of this time, and it will be a good reminder to you of the Lord's faithfulness.
To clarify, this isn't you giving us your prayer list. This is you seeking God's will, and praying every day for the next 40 days. And we will stand together. You can join our forums and share what you're praying for there, and we can pray with you. If you don't have an invite yet,  email me or fill out our contact form to request access.
For these 40 days together, while we seek Him first, we'll be the persistent widow in Luke 18:1-8, bringing her case before the judge day after day. We'll approach the throne of our Father with confidence, and receive the grace and help we need. (Hebrews 4:16. ) We'll keep this request in our minds and hearts continually and pray without ceasing as Paul counsels. (1 Thes 5:17)
Why ask?
We know that God already knows what we need before we ask (Matthew 6:8), but He has told us to ask (Matthew 7:7-8). God has us work alongside Him in bringing about His will (1 Corinthians 3:9).
There are things God won't do unless we ask in prayer.
Remember blind Bartimaeus in Mark 10:46-52? He shouted to Jesus, "Son of David, have mercy on me!" And Jesus replied, "What do you want me to do for you?" Bartimaeus needed to ask, and so do we. Jesus is waiting for you to ask. What do you want Him to do for you?
James tells us that the prayers of the righteous are powerful and effective (James 5:16), and that we don't have because we don't ask, or we ask with selfish motives (James 4:2-3).
There have been times when I think I've been praying for something for ages, but the Lord speaks into my heart, telling me that it sounds a lot more like complaining than praying. This is where approaching the throne boldly with confidence comes in. We are not peasants begging for scraps from the Master's table. We are children of the King. We are royalty, we are a kingdom of priests, we are the temple of the Lord, and we carry His Spirit with us. We ask in confidence! We seek Him in faith and in love! And we're ready for Him to move mountains, and we're ready for Him to change our hearts.
So, here we go! We'll approach the throne of grace boldly! We'll be persistent. We'll ask and keep on asking.
♥ Samantha