This week in India 8-29-20

Our week with school classes, our Sunday Service and COVID testing for everyone!
Quick links to the other parts this week:
COVID Testing
When one of the grandmas in our village got sick, we looked into COVID testing. Since our families live communally, quarantining is very difficult to pull off. So knowing if anyone is positive is critical. And, in this area, a test is $90. We tried to figure out the best way to go about it. Then, our hospital who sees all we bring to them agreed to come to the village to test everyone! And every COVID test came back negative. Praise God!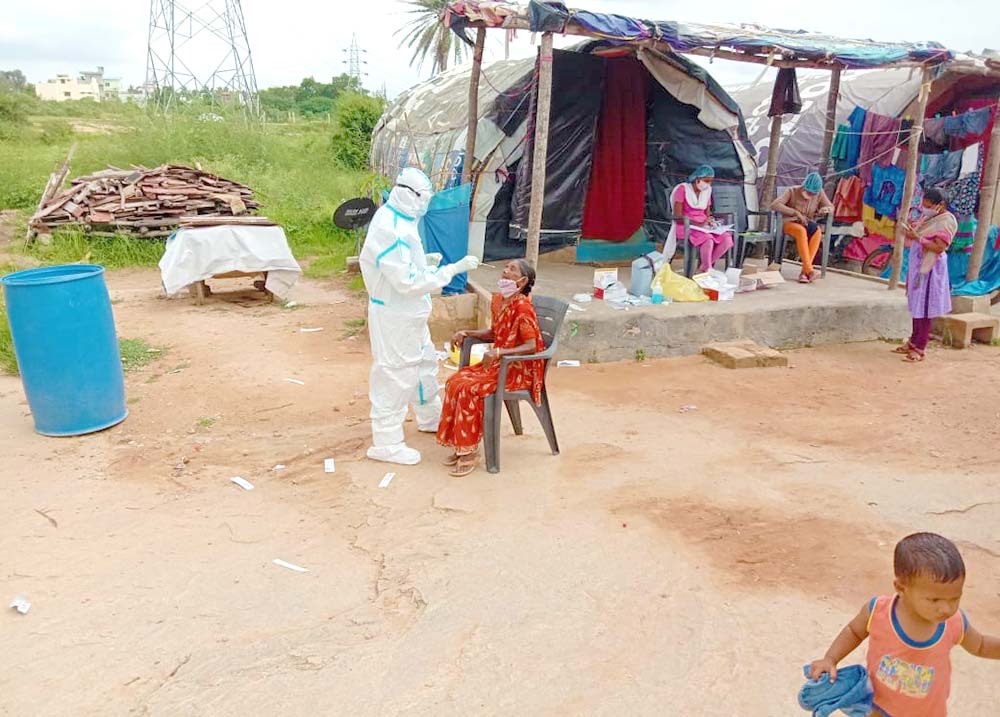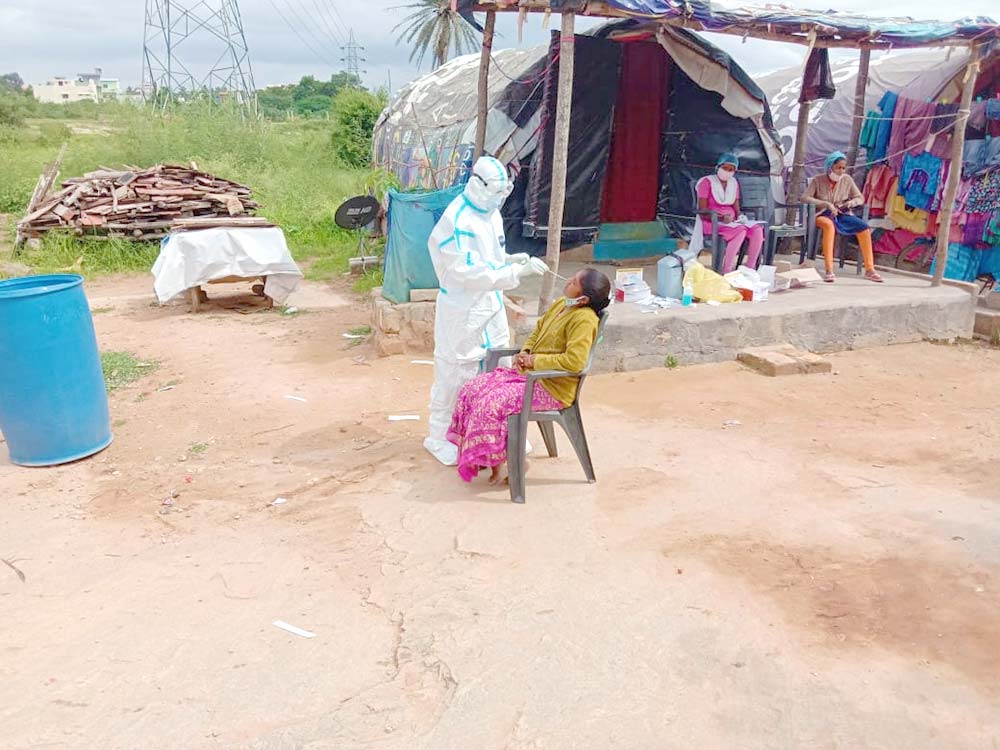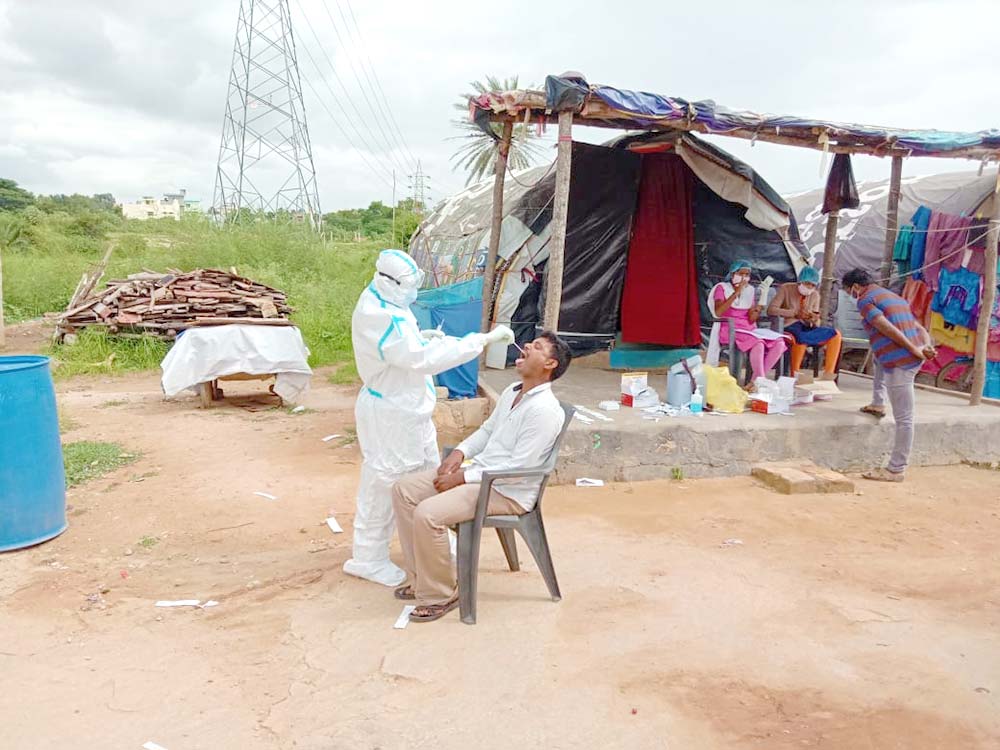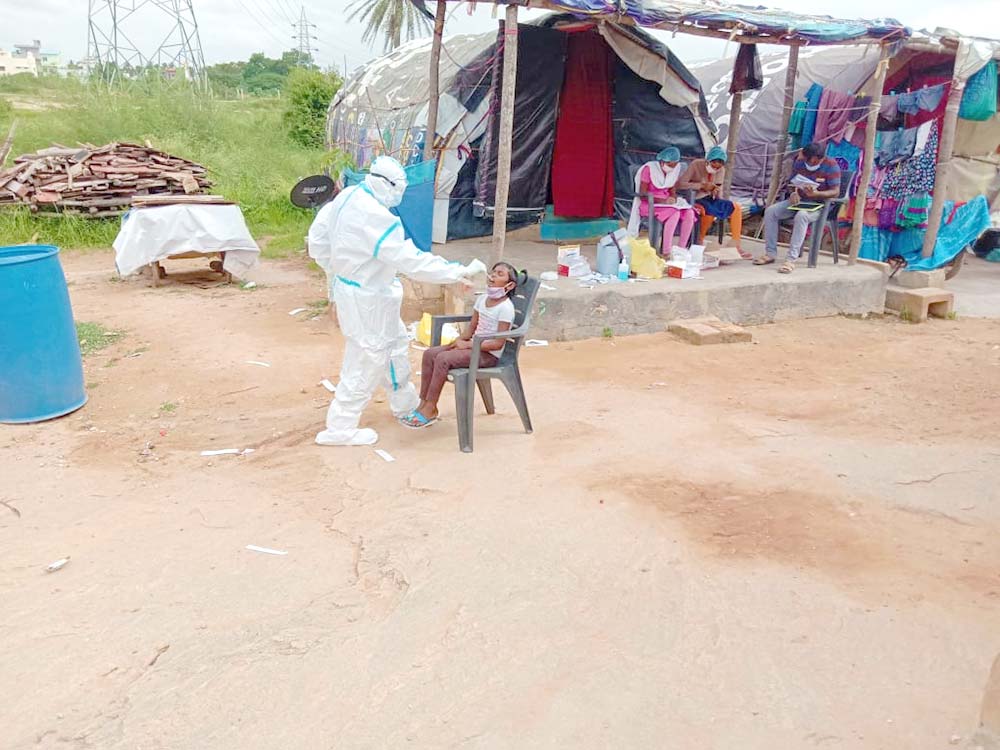 Our Sunday Service
I can't tell you how much I love being able to type these words again. Our Sunday Services are back! They look different and they're much shorter, but we love being able to have a bit of a Sunday Service again!
The kids each got workbooks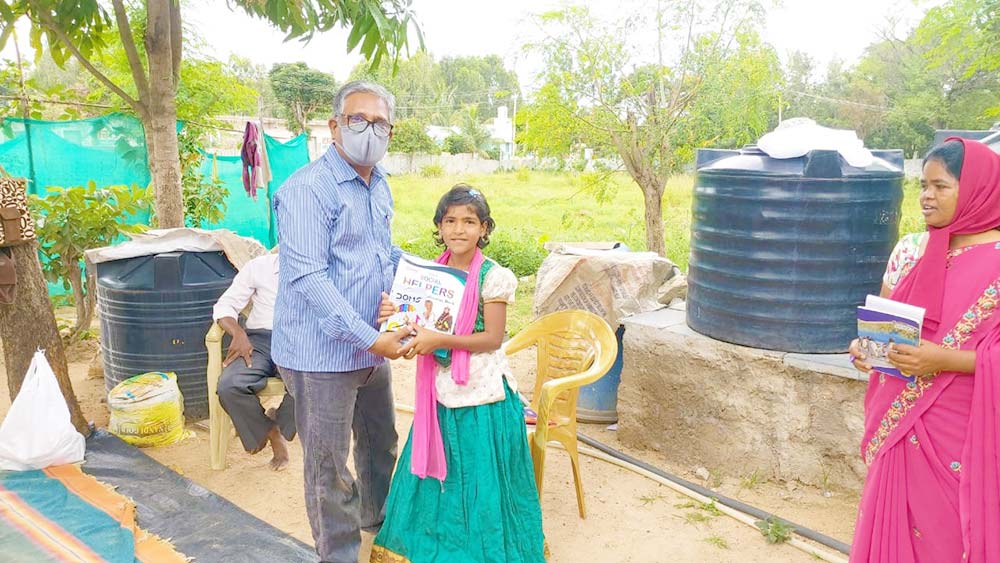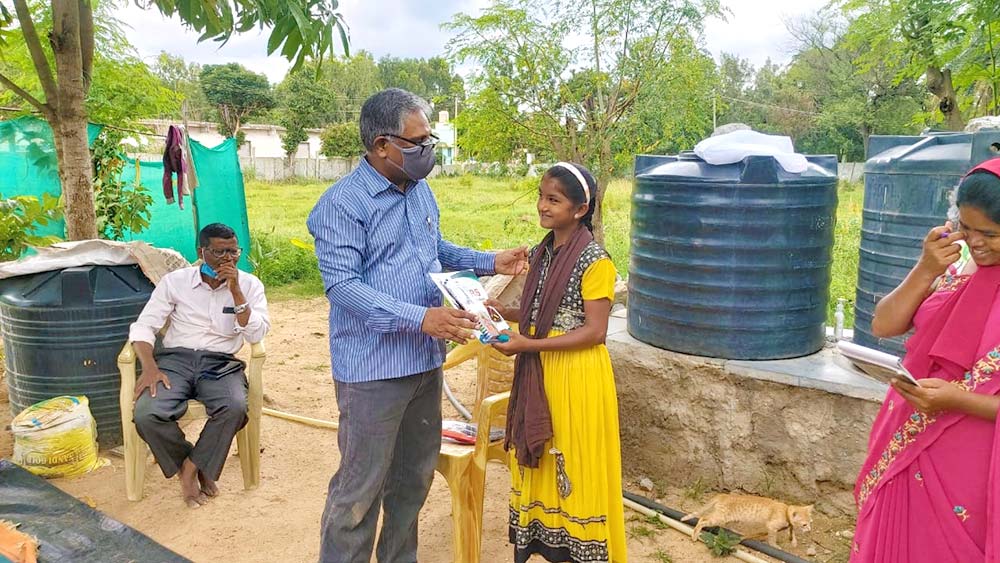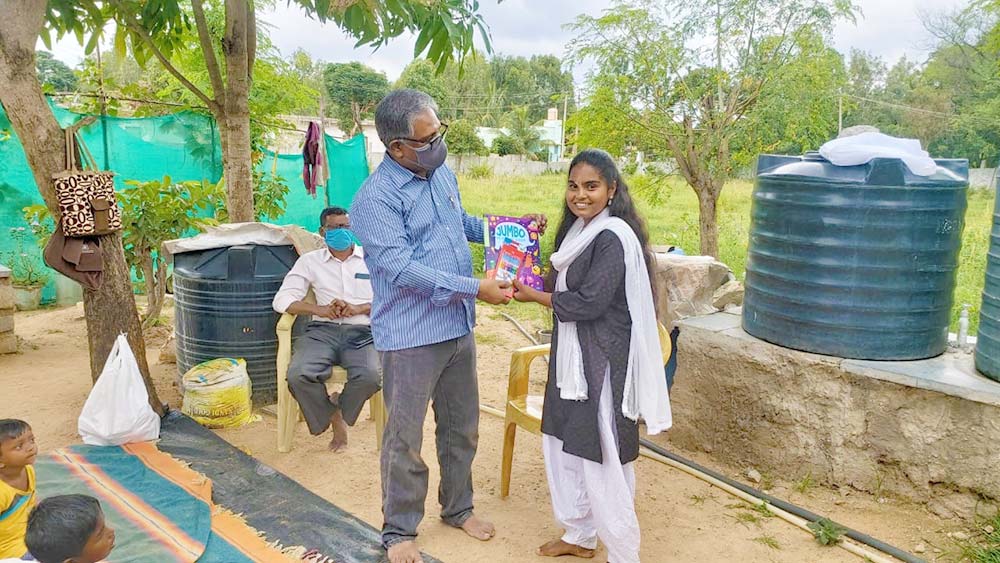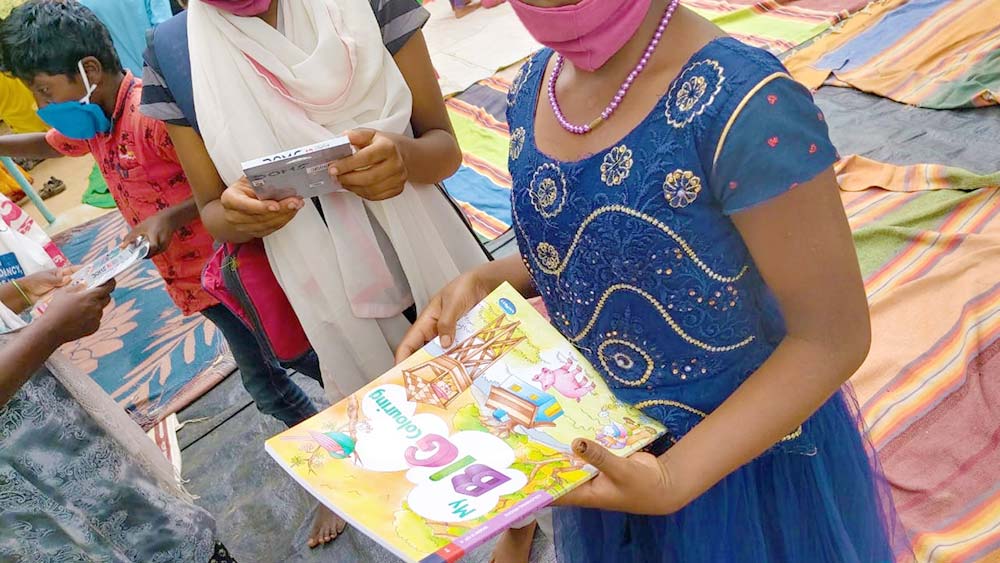 Bringing food!
In our area, things will start opening up in September. All our people are ready to get their businesses going again. Please pray for them! Pray for safe ways to restart their businesses and for their businesses to be blessed.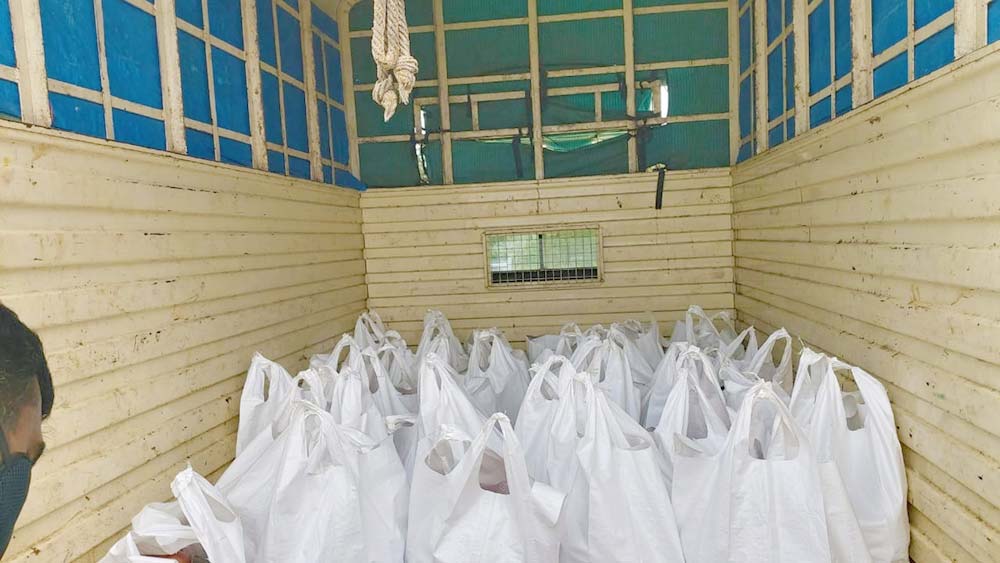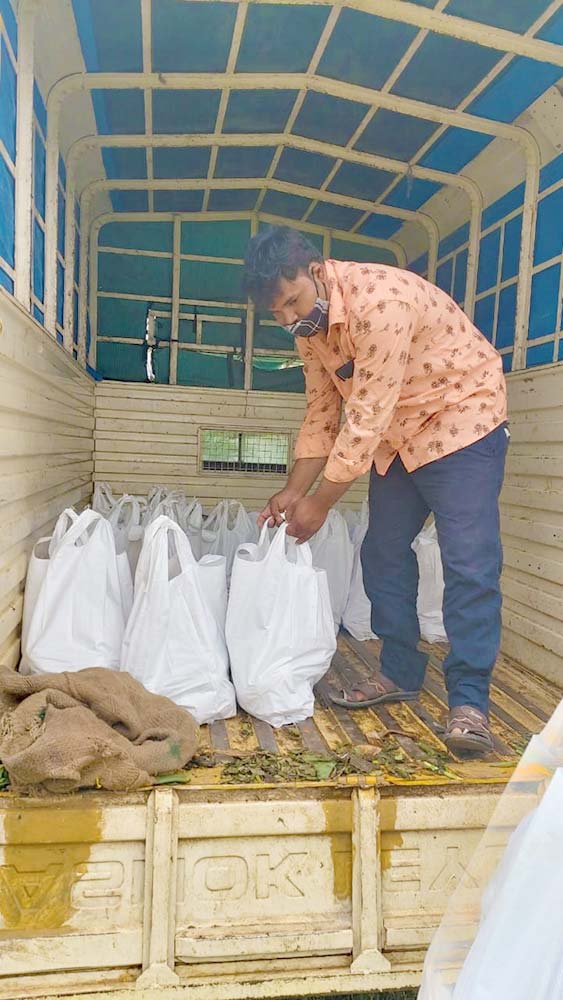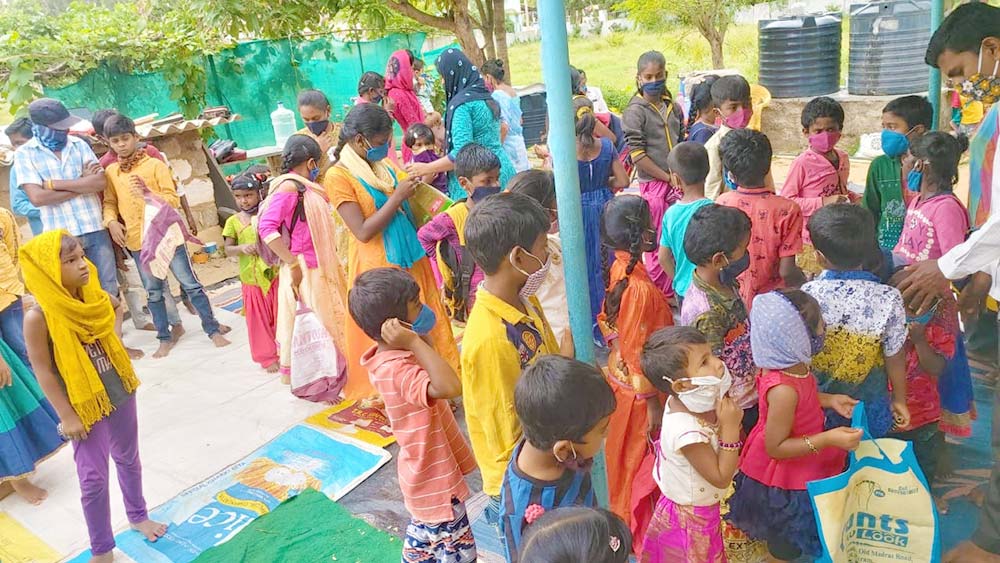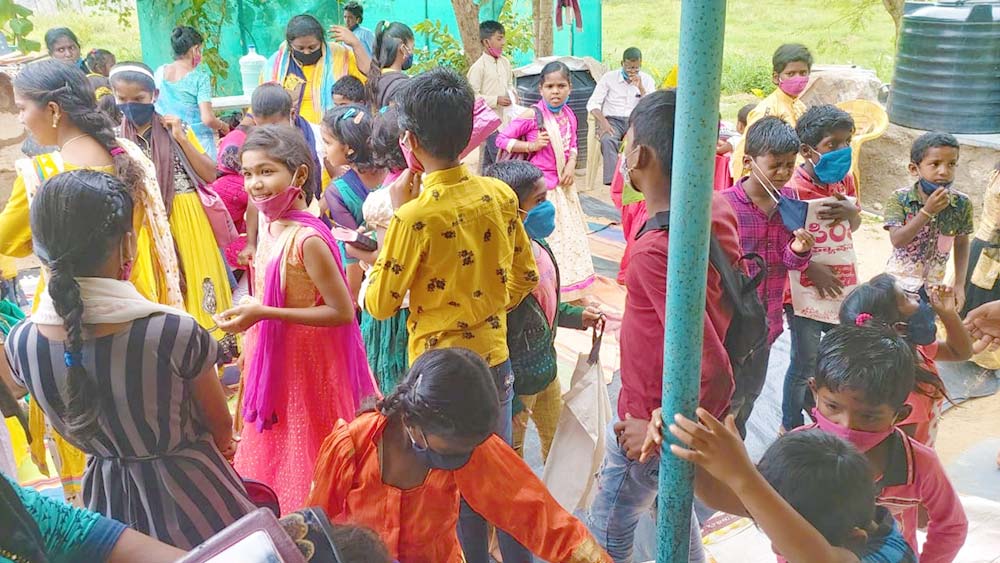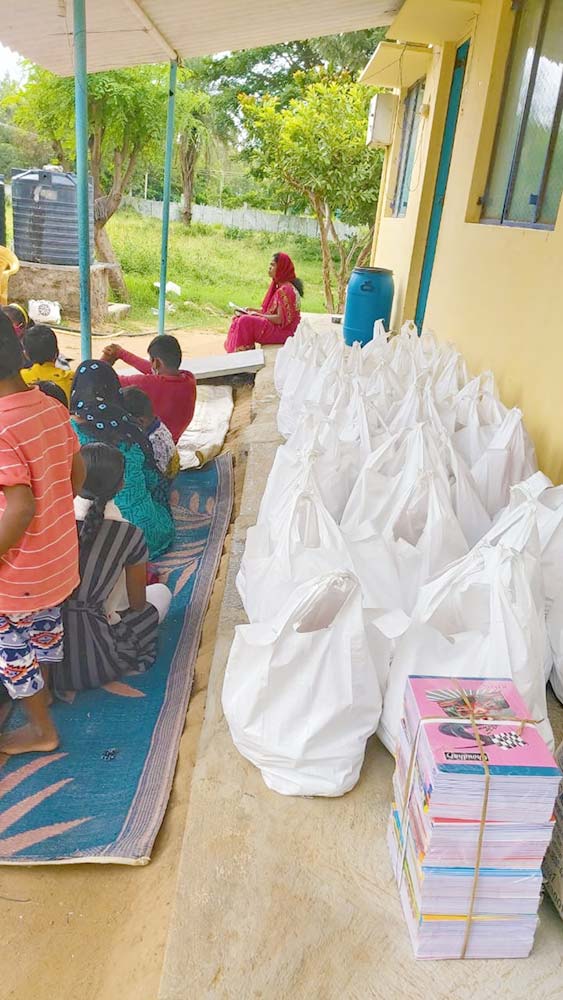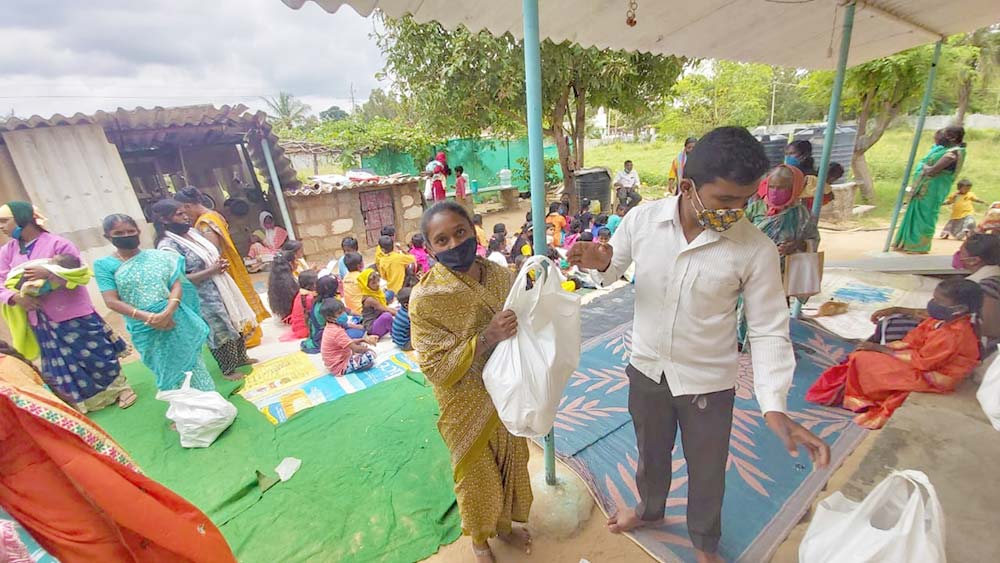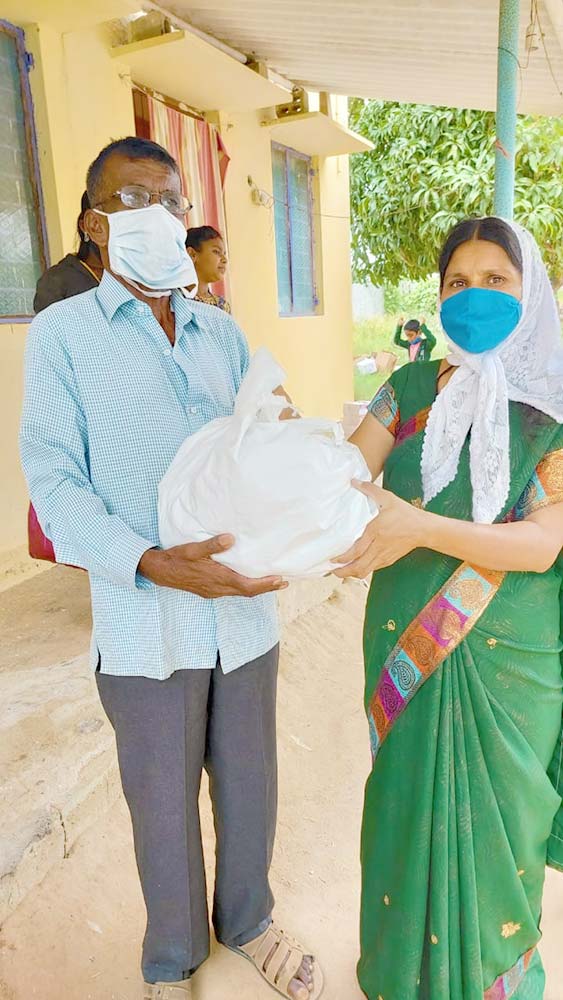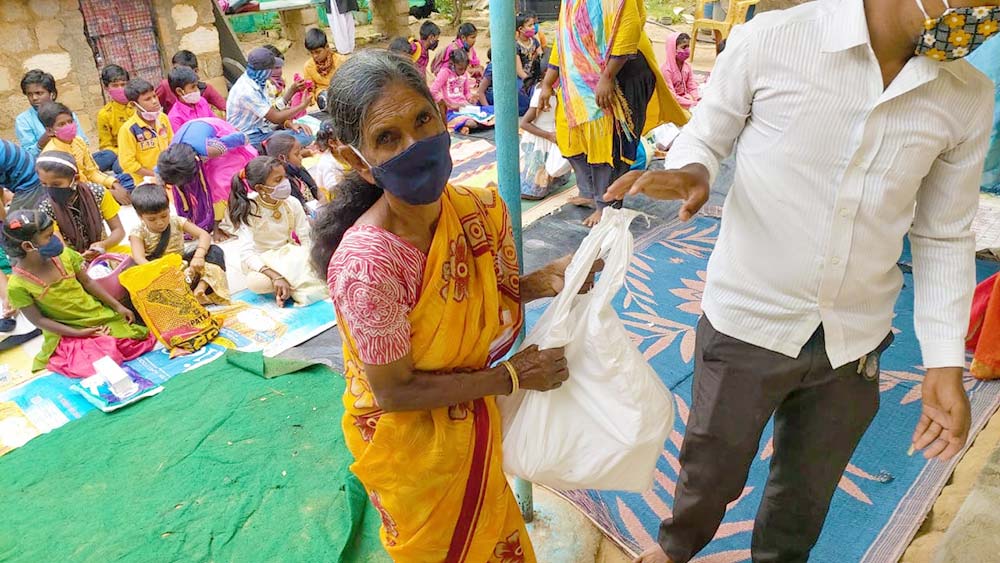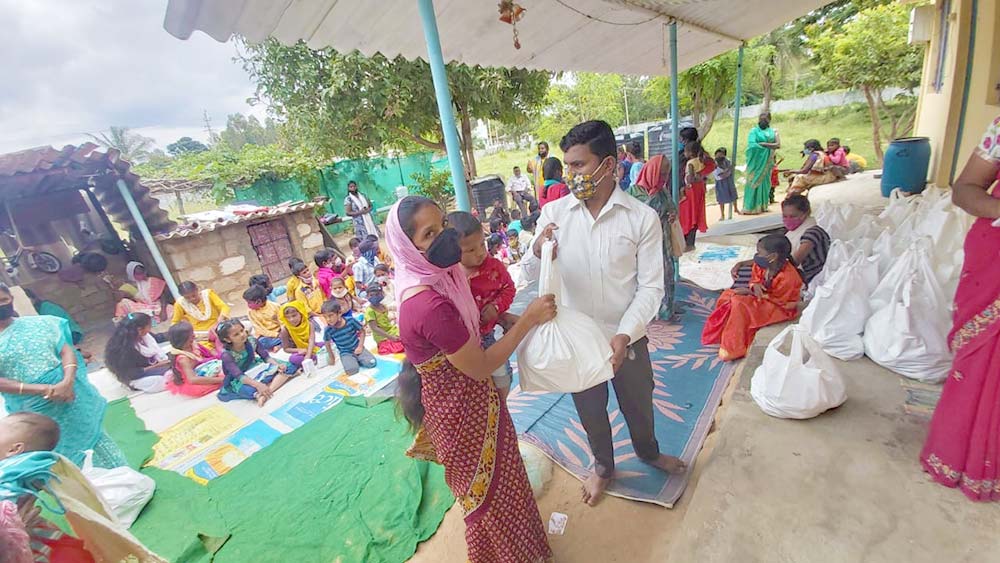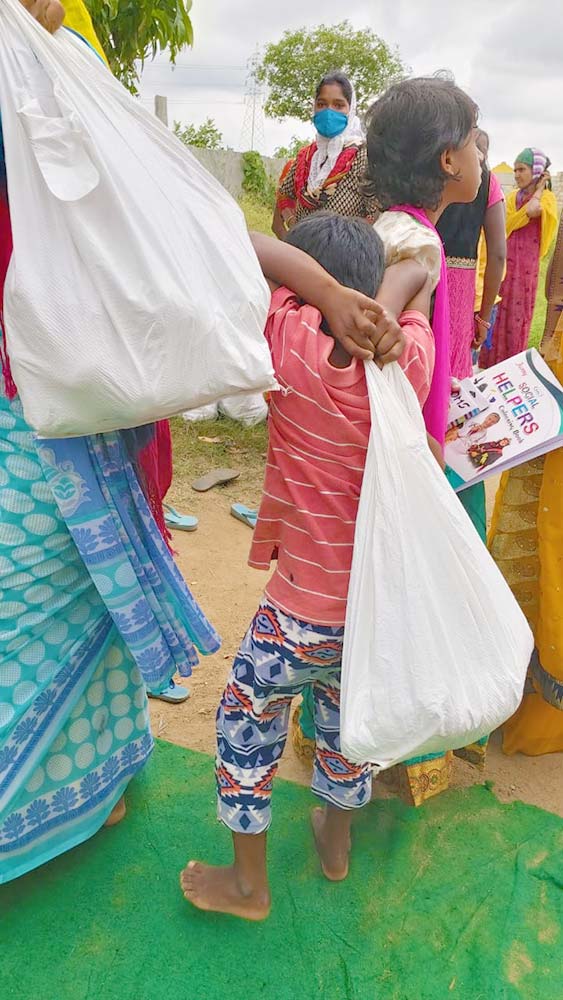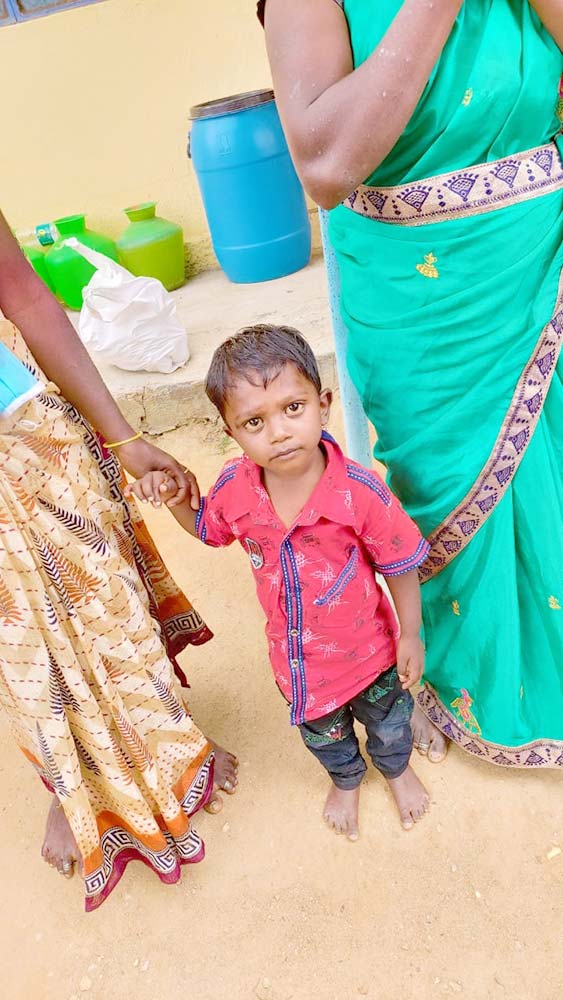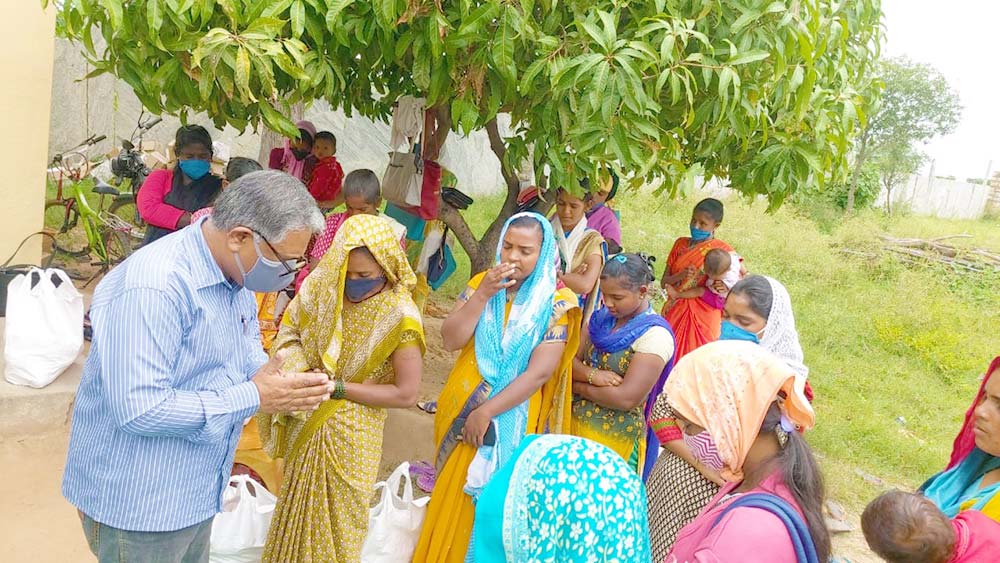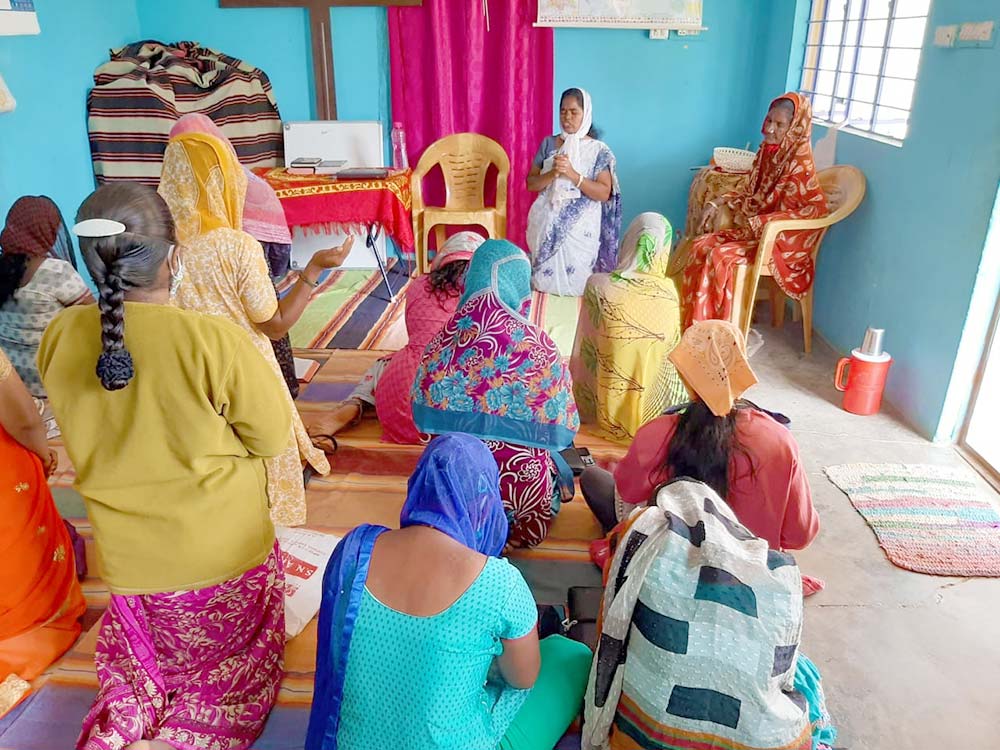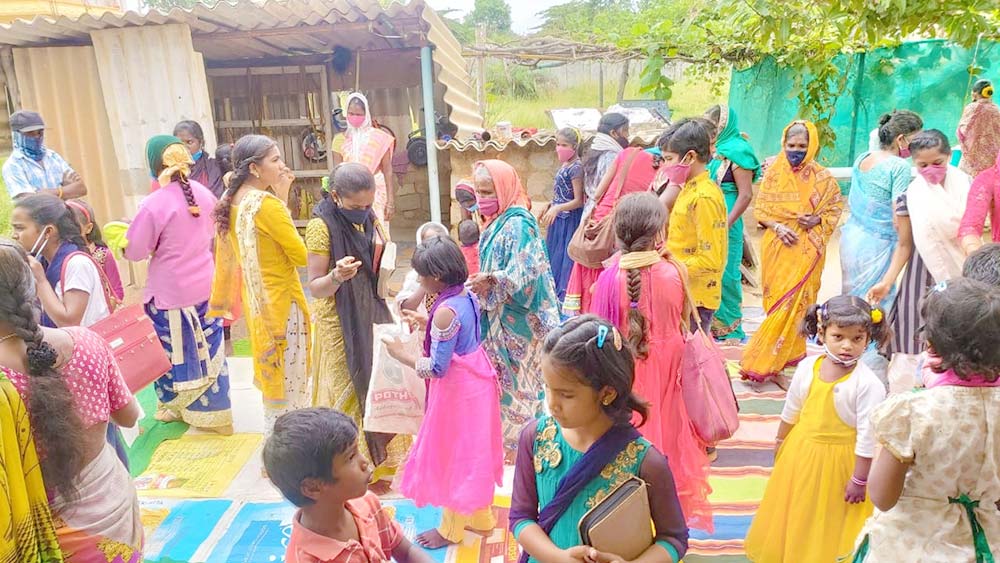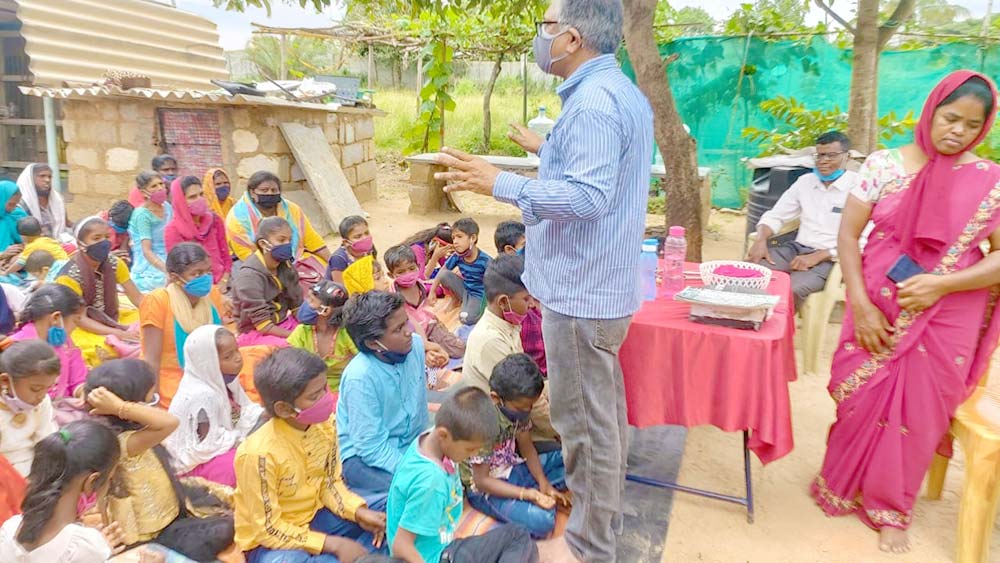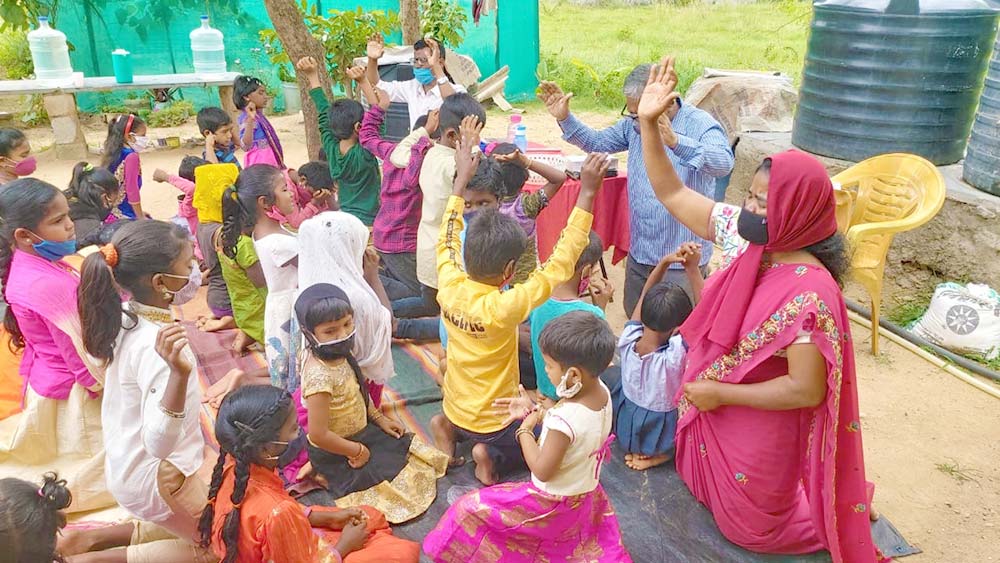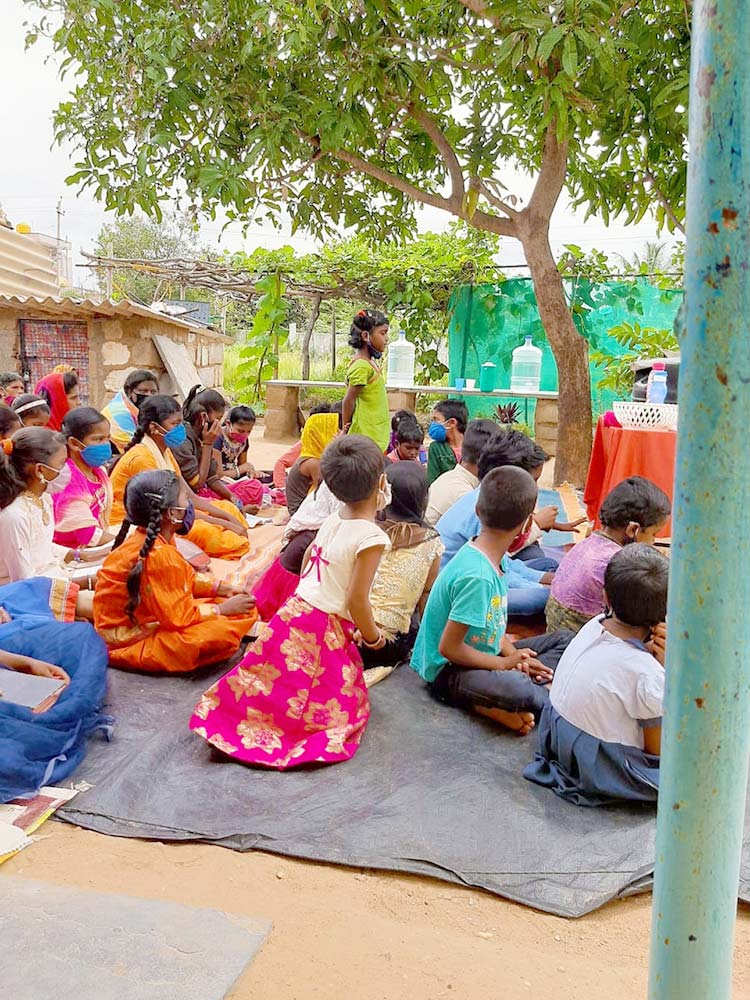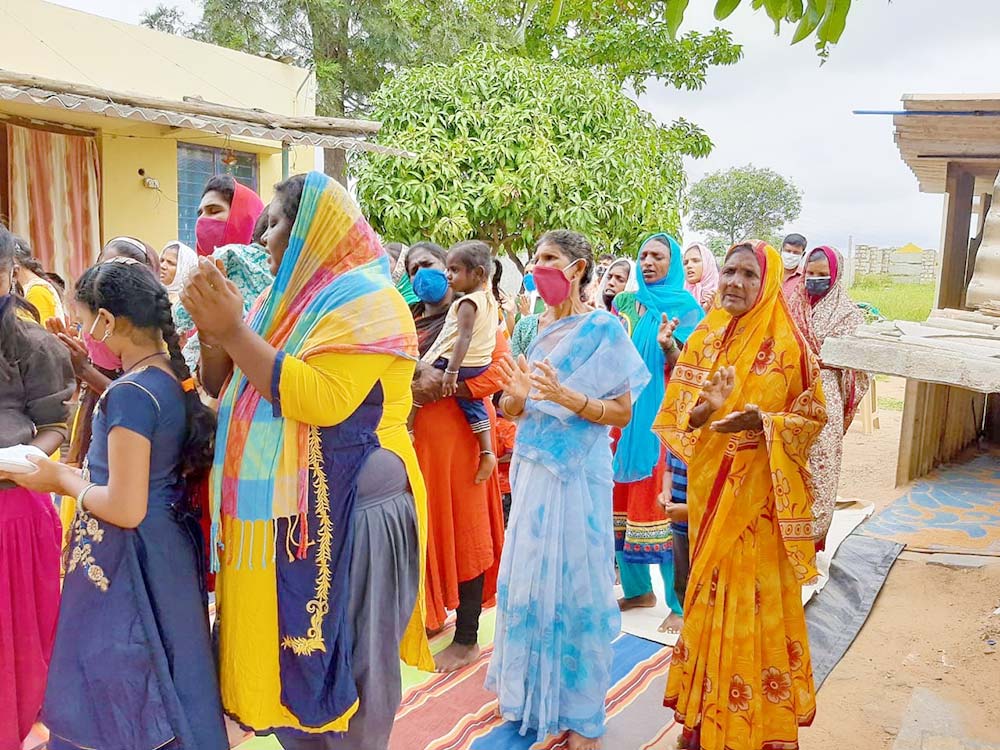 Below on the left is Sharada, and on the right is our volunteer.  Both were sick and tested negative for COVID, and both are doing much better now.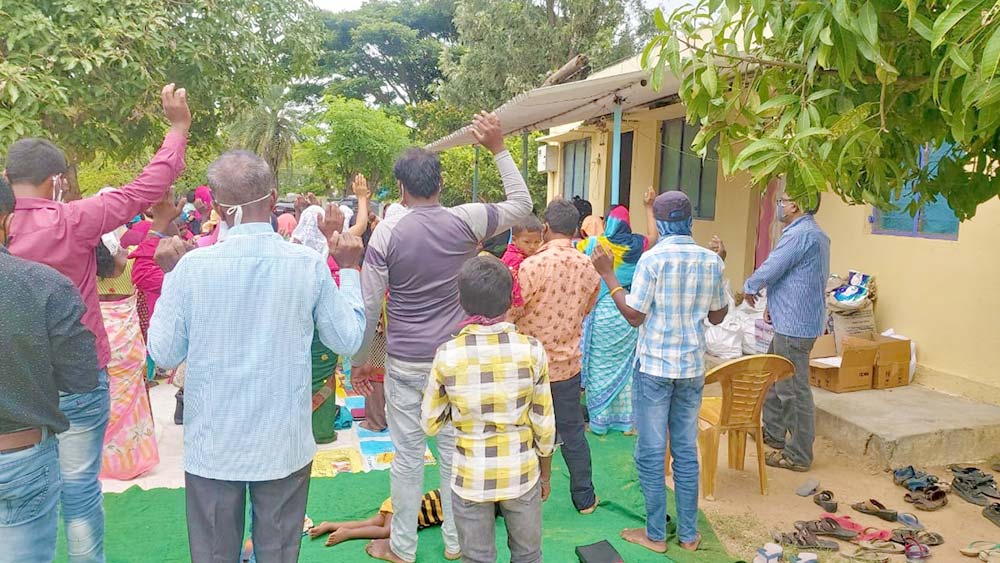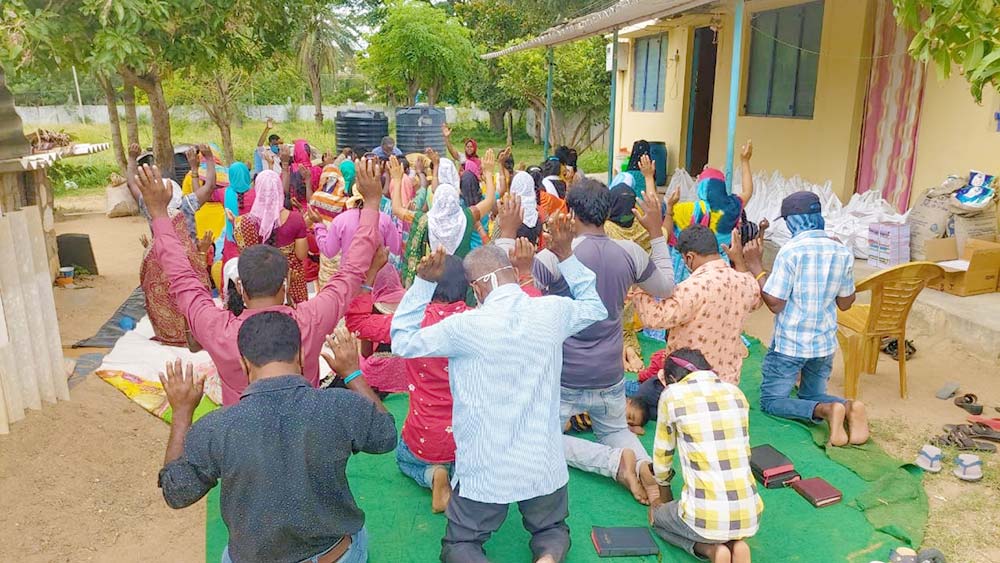 School Classes
Without computers and internet access, the only way our kids can keep up with schooling during the pandemic is in person with us! We're so grateful our volunteers can teach the kids to help them stay caught up with their peers. This is another area where those without privilege so easily fall behind.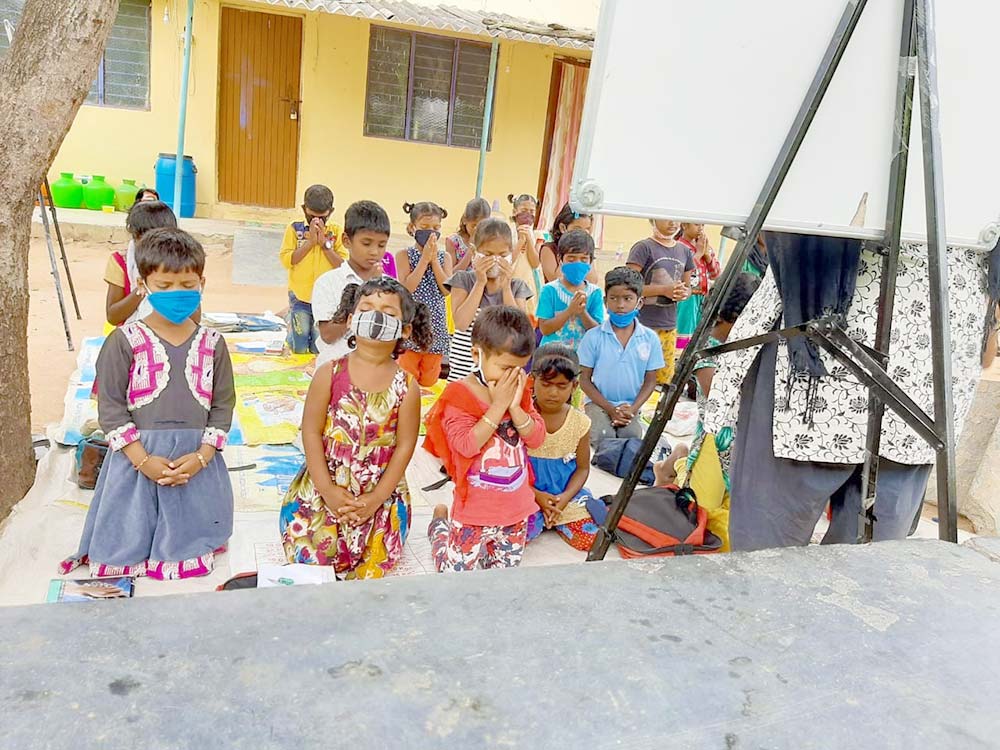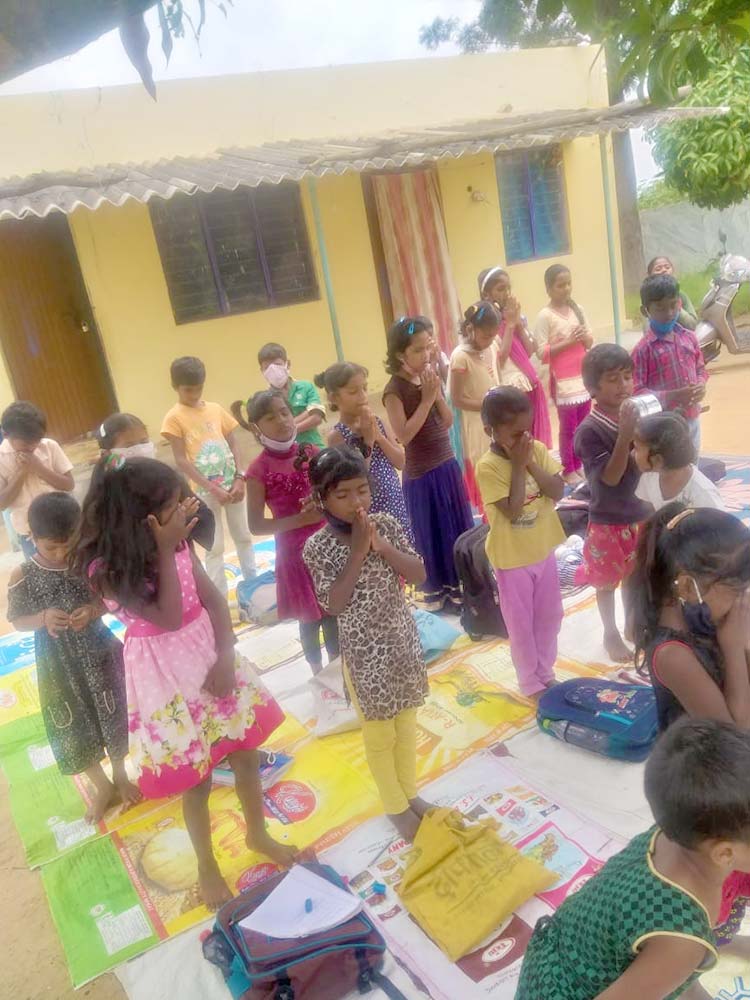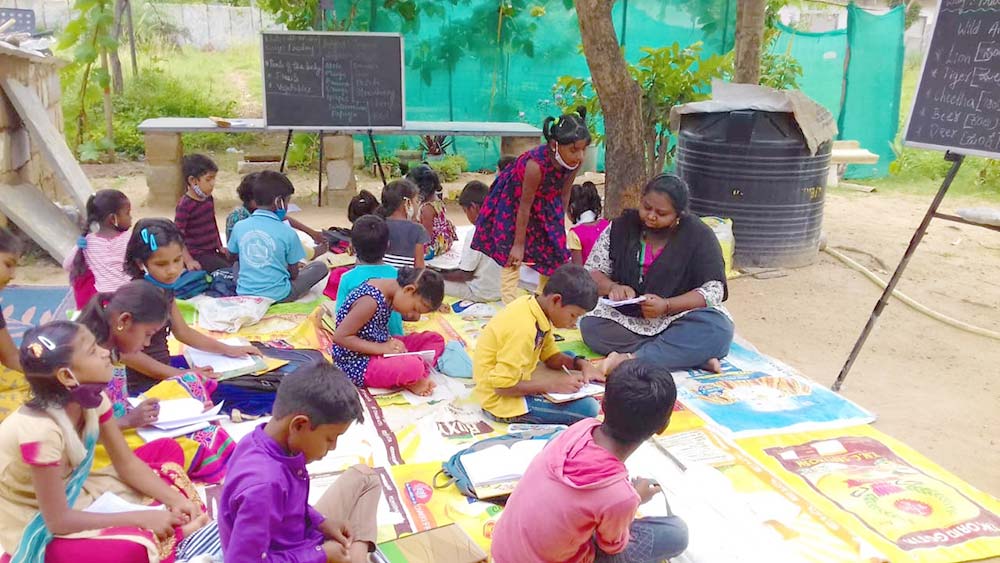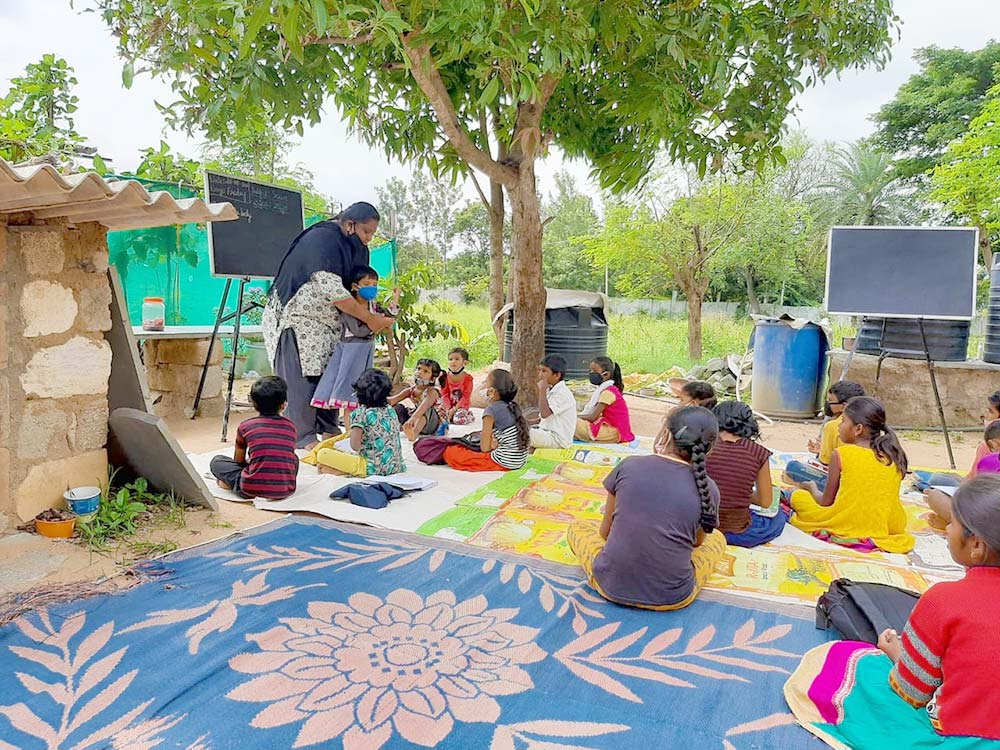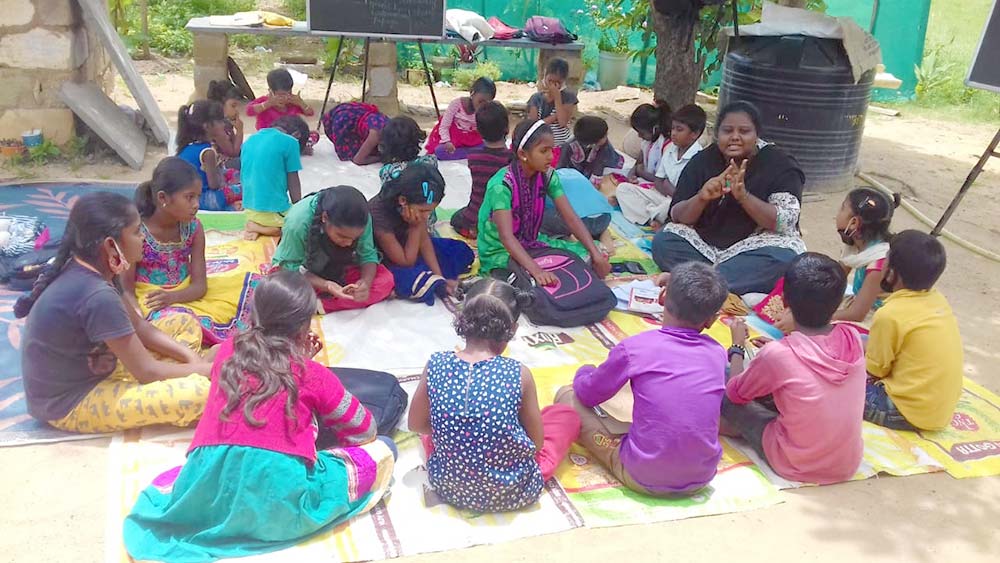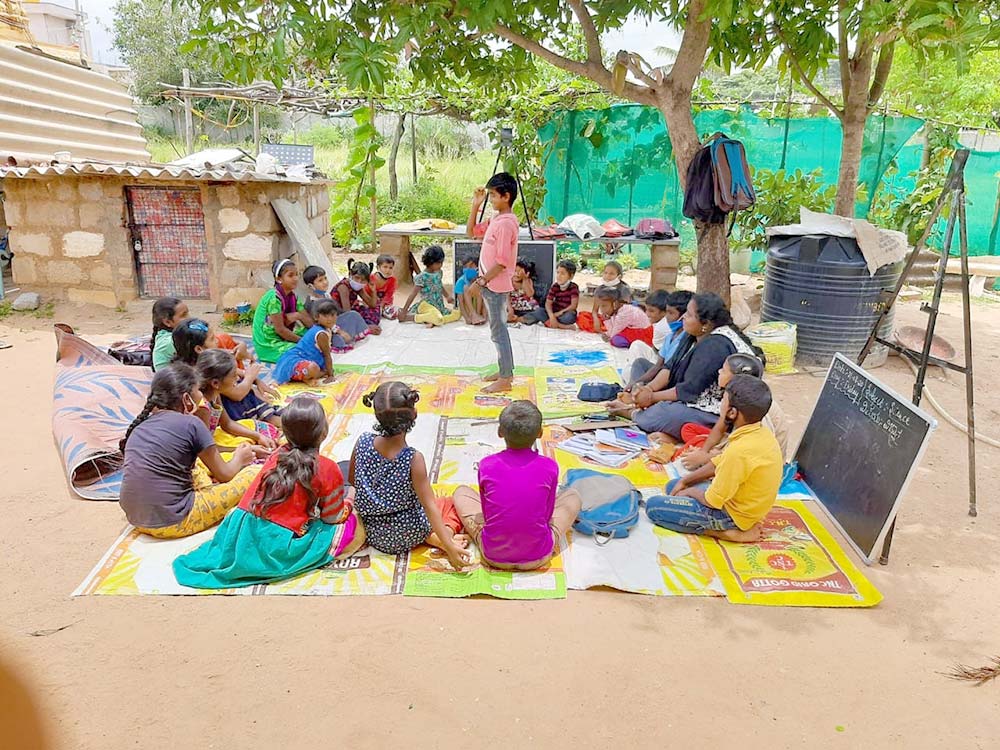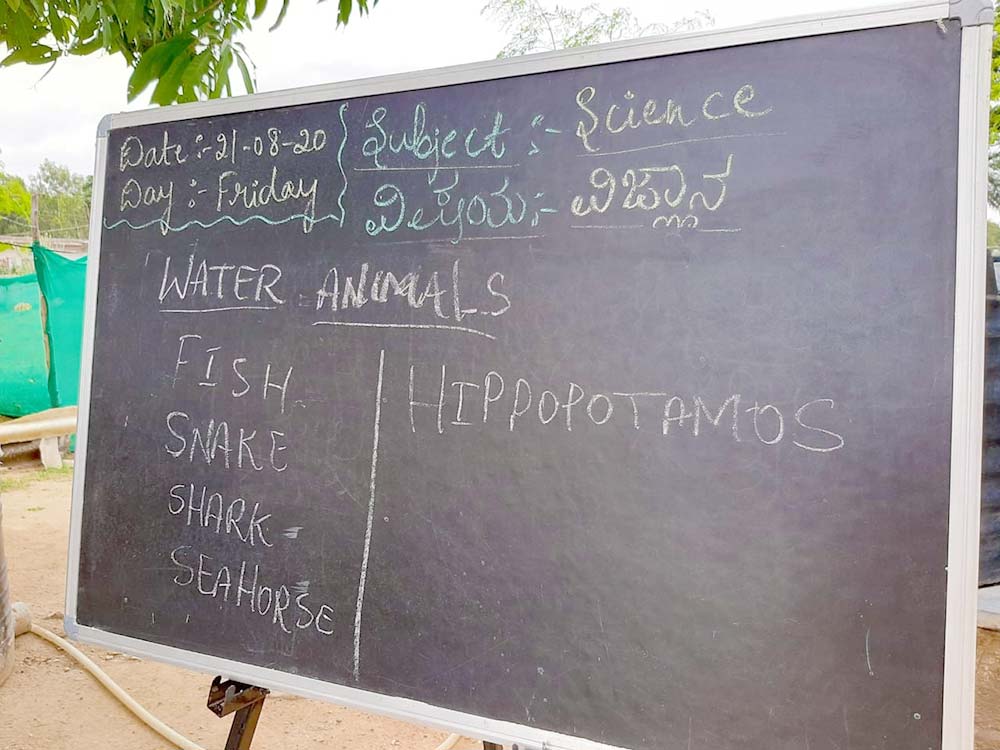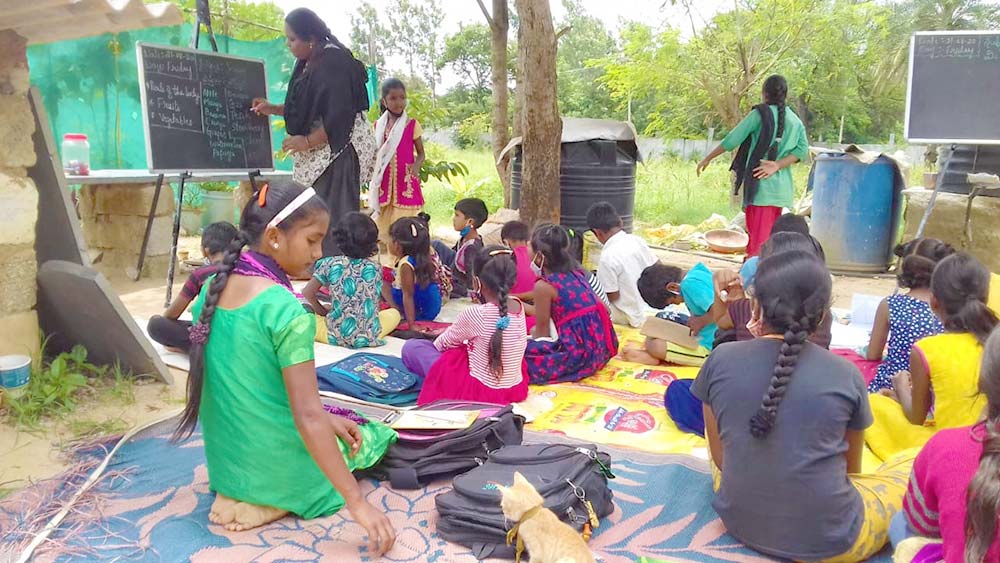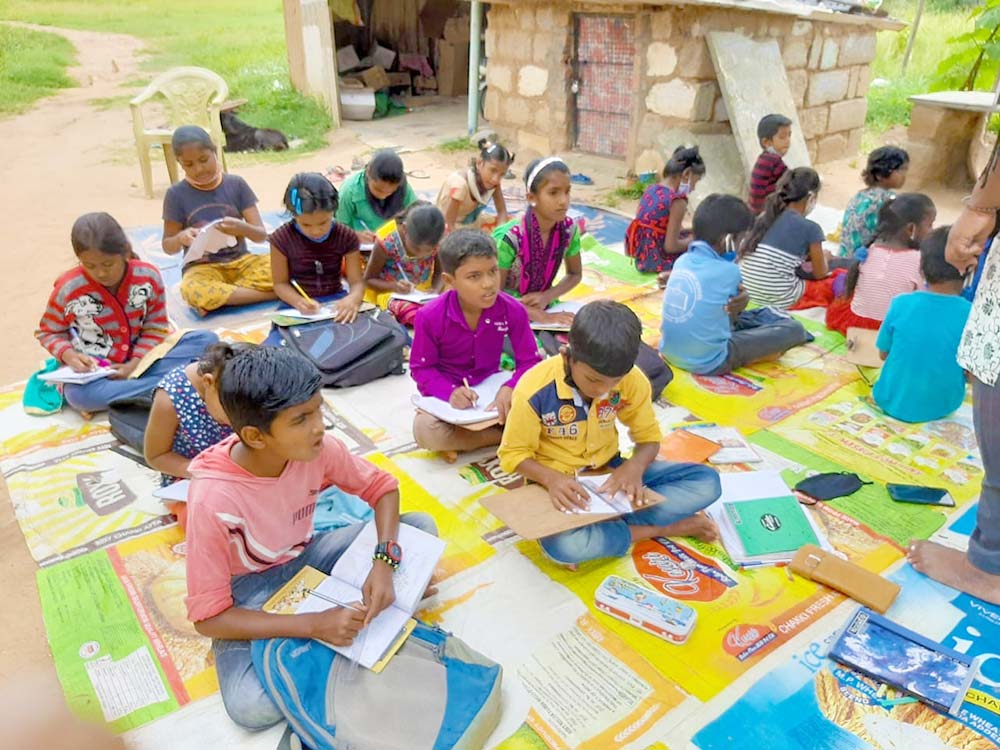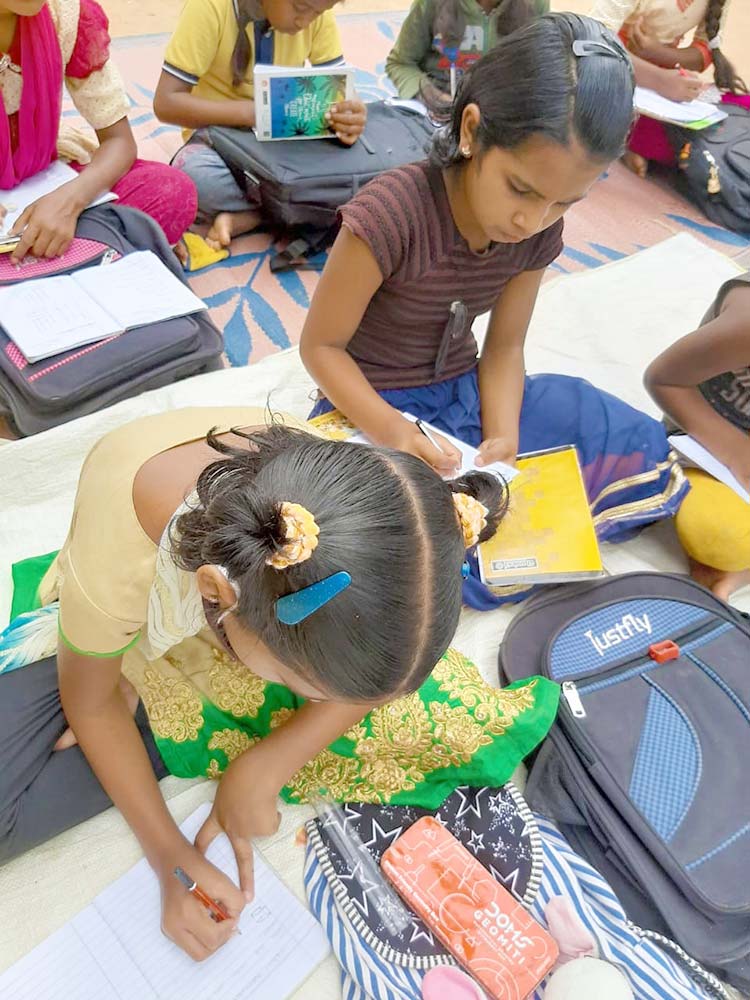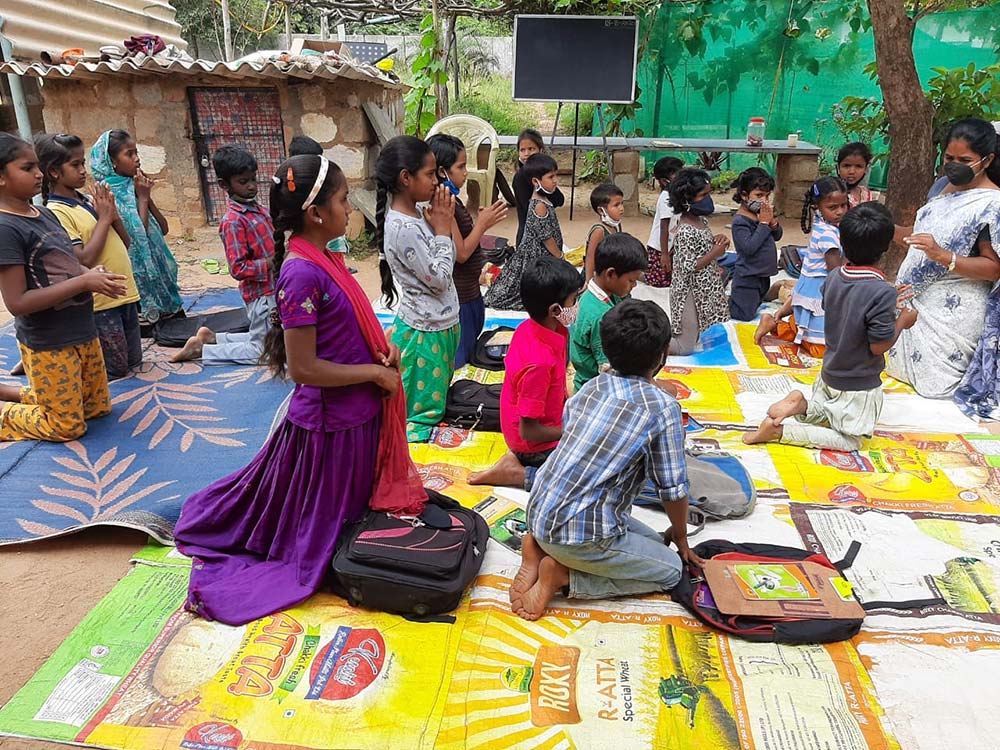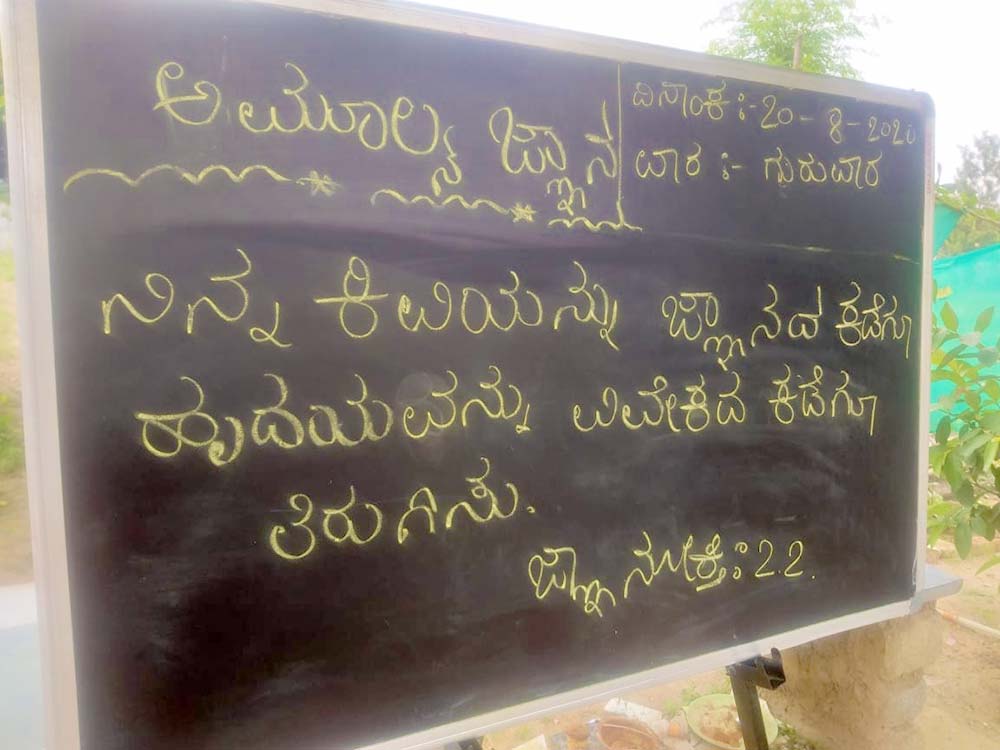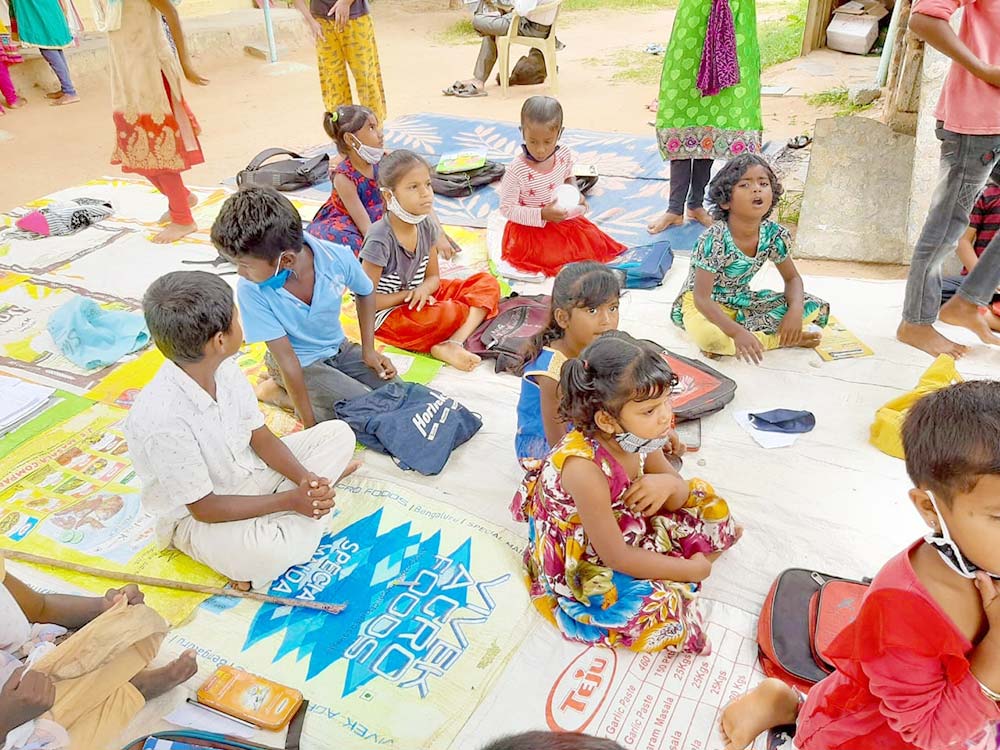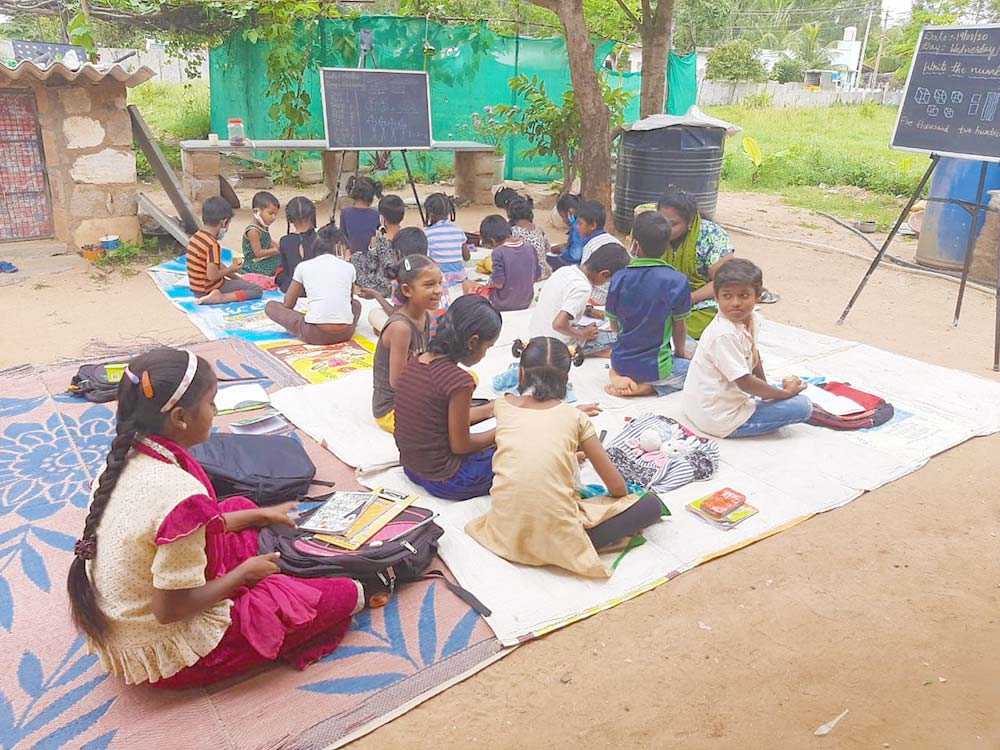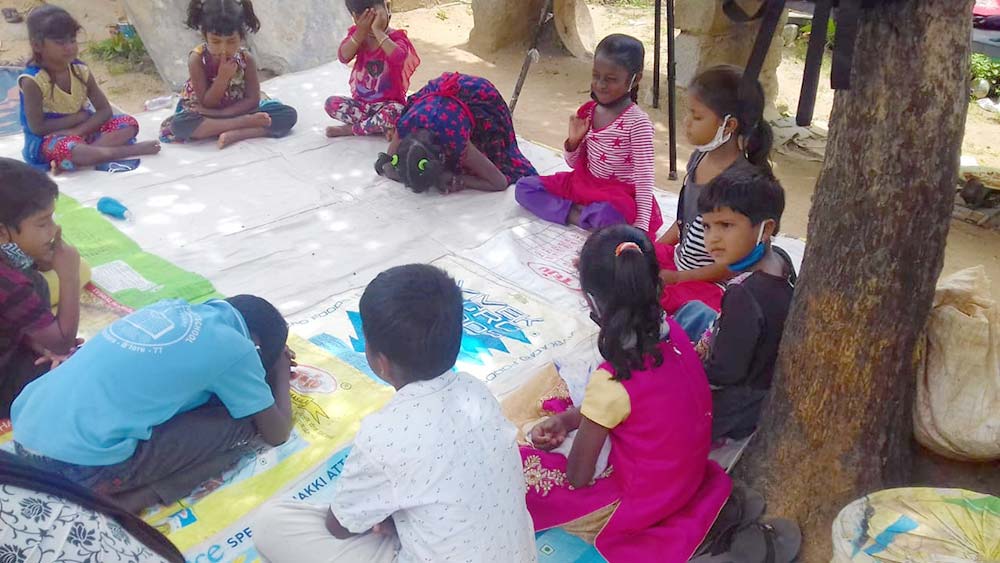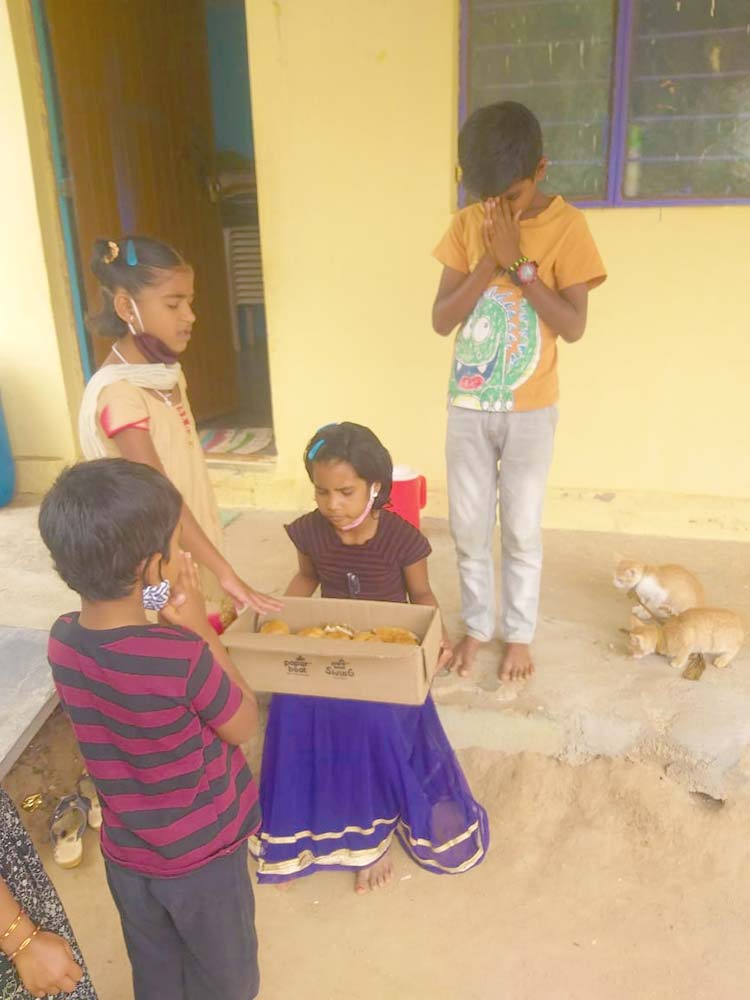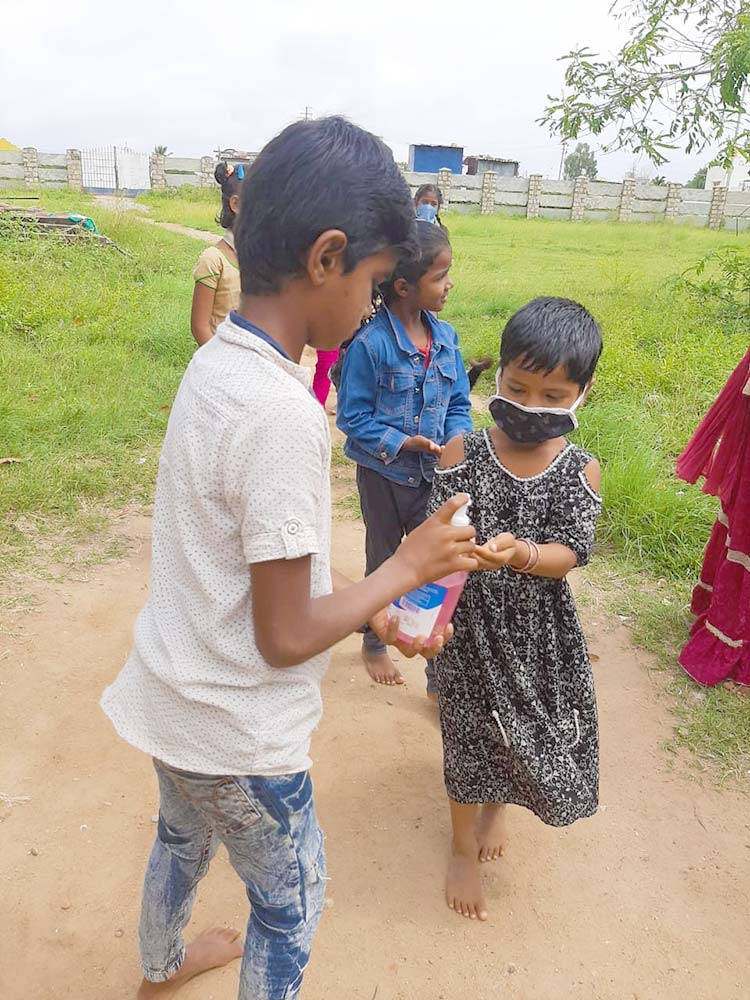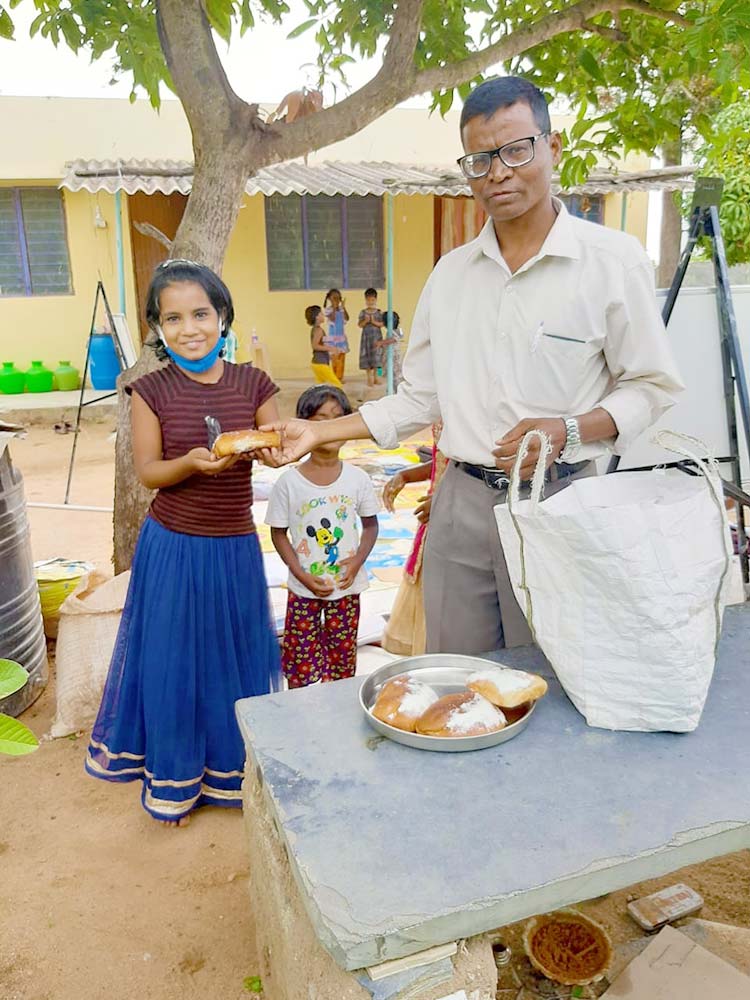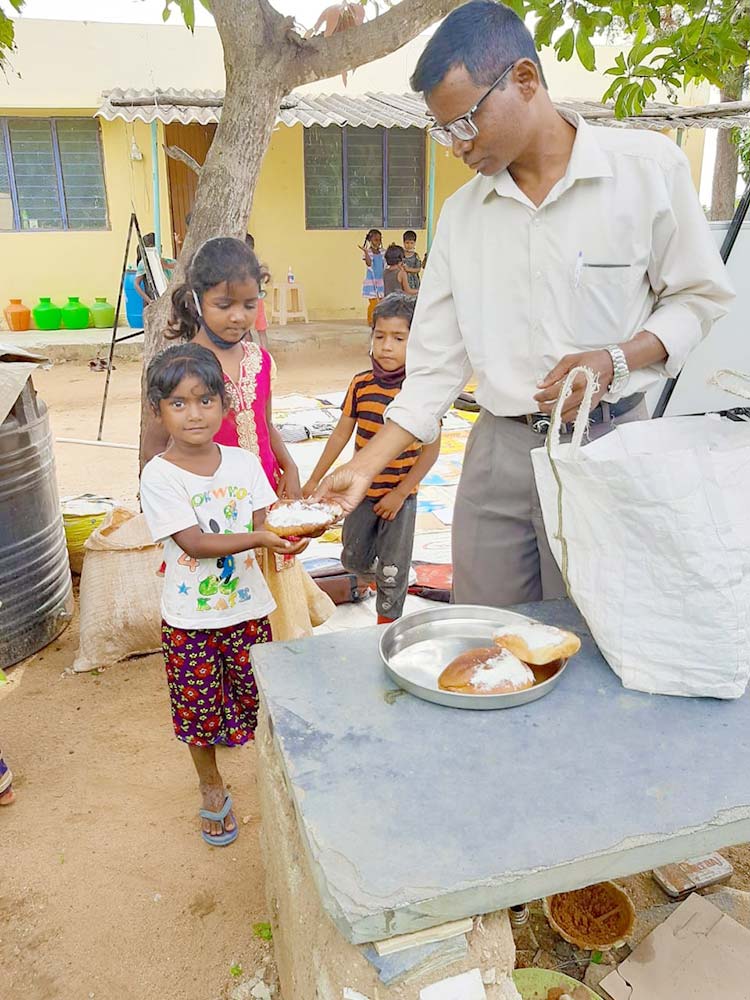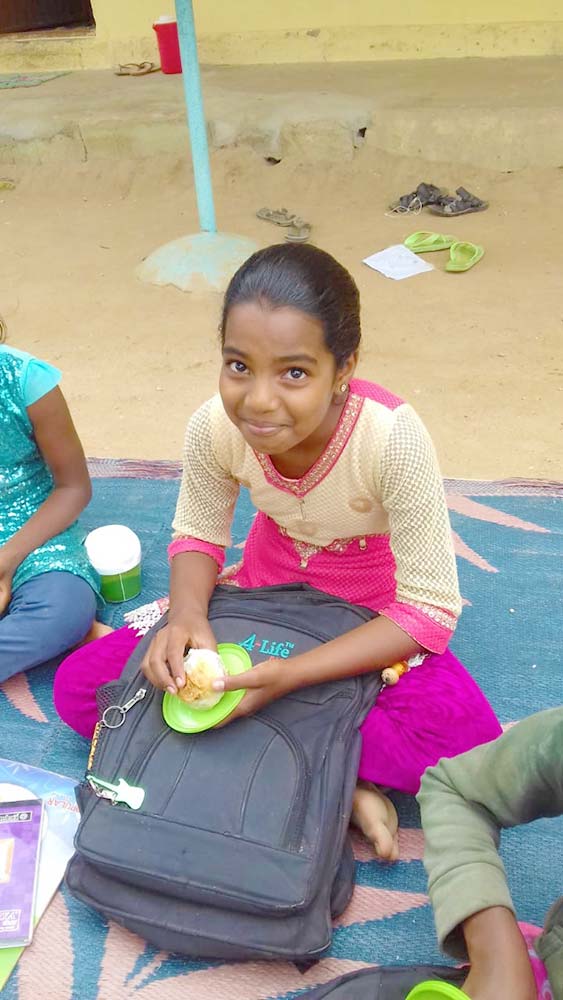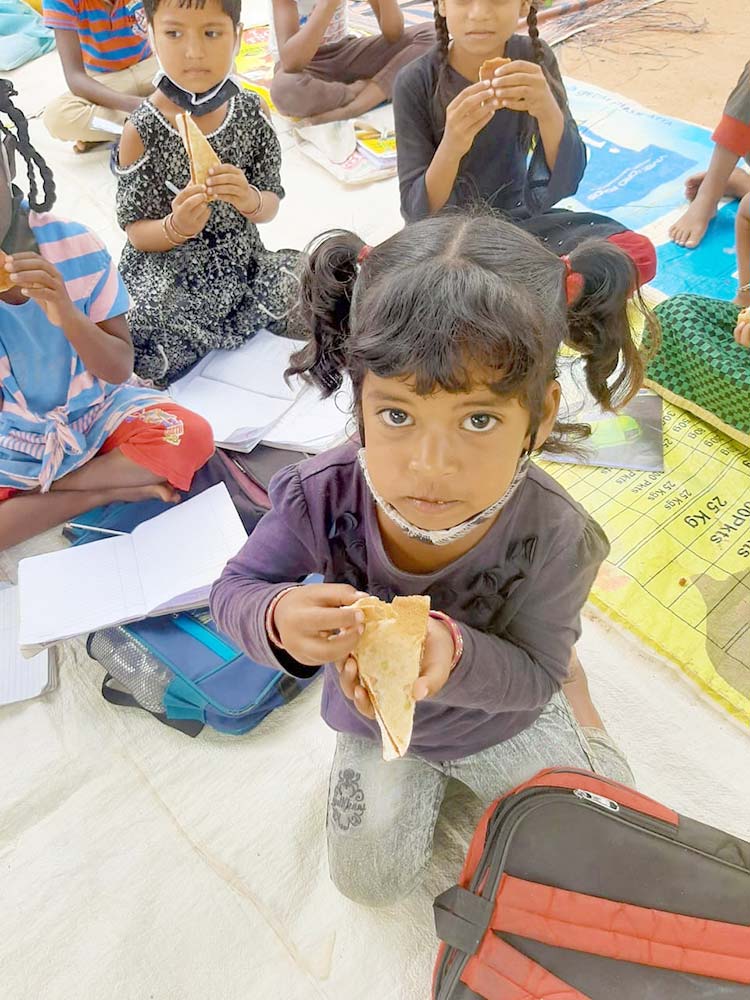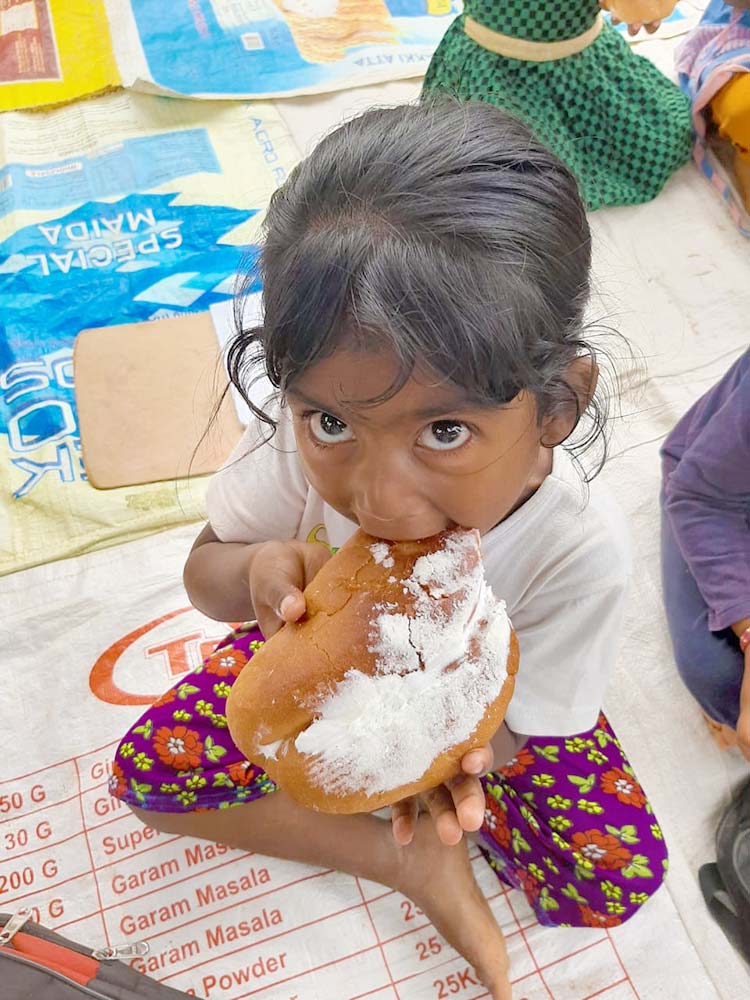 ---
See the other parts this week:
Thank you for your love, and your prayers for those we serve around the world! It's absolutely amazing what happens when we come together and follow the Lord's leading. I'm beyond grateful for you all!
If you'd like to see more than we can share here, email me for access.
Thank you for keeping us, this ministry, and our outreaches in prayer, and thank you for your support! We couldn't do any of this without you.
· You can get notified when each post goes live by signing up for our email list.
As always, email or fill out our Contact form with questions, feedback, and suggestions.
God bless you!
♥ Samantha