Week in review March 21 2020

The latest post on our 40 Days of Prayer is responding to questions I've received asking Where is God in this Crisis?  We finished Esther's Story, with Part 3 and Part 4. Our outreaches continue in Mexico and India! Continue reading to see a glimpse from our outreaches this week as well as a recap of all the posts on the site.
Ministry during Coronavirus
Because of COVID-19, next week will look very different from this week. This week, we've been able to carefully gather with our little groups. We were able to hold our Sunday service because the families in our group live communally, it's very hard to keep them separated. They're already going to be together! Next week, we won't be able to gather. Their jobs, that pay daily for their every need, are closed.
Everyone is having a hard time adjusting to this, all over the world. But it looks different in the areas we serve. Our families in India can't just stay at home and binge-watch Netflix. They don't have running water or internet. In Mexico, many are struggling to feed their kids while not working. I know this is a struggle for so many of us all over the world. We need each other more now than ever before.
Let's pray, for Jehova Jireh, the Lord our Provider to bring supernatural provision to all in need. Let's pay attention to those gentle nudges from God, noticing when we are being told to be the provision He wants to provide. Let's give when we feel like hoarding. Let's pray when we feel afraid. And let's speak what we're grateful for, looking for the blessings in the chaos, when we feel like complaining. And let's stand in the authority of Jesus, and command this storm, this worldwide virus to be gone. Let's declare that it goes no further. Let's pray for wisdom and insight for the scientists and doctors, and for supernatural protection for all the people of the world.
Let's pray that those who don't know Jesus will be drawn to Him now. That they will give their lives to Him and experience His peace and His love that we all need especially now.
We're preparing to provide extra food and necessities in Mexico and India, because those we serve have no margin, no savings, no extra. They live day-to-day from their work. We're praying daily for the protection of all our volunteers and workers. Many of our volunteers in India work in hospitals, and we pray for their protection from this virus. We have one of our boys in the hospital now, with a lacerated kidney and spleen after falling off his bunk bed. Please pray with us for his healing and protection.
Thank you for your generosity! Always, and especially during this hard time. I'm beyond grateful the Lord brings people to stand alongside us and be His provision for those in need. To be His love and encouragement to the hurting and afraid. Thank you! ♥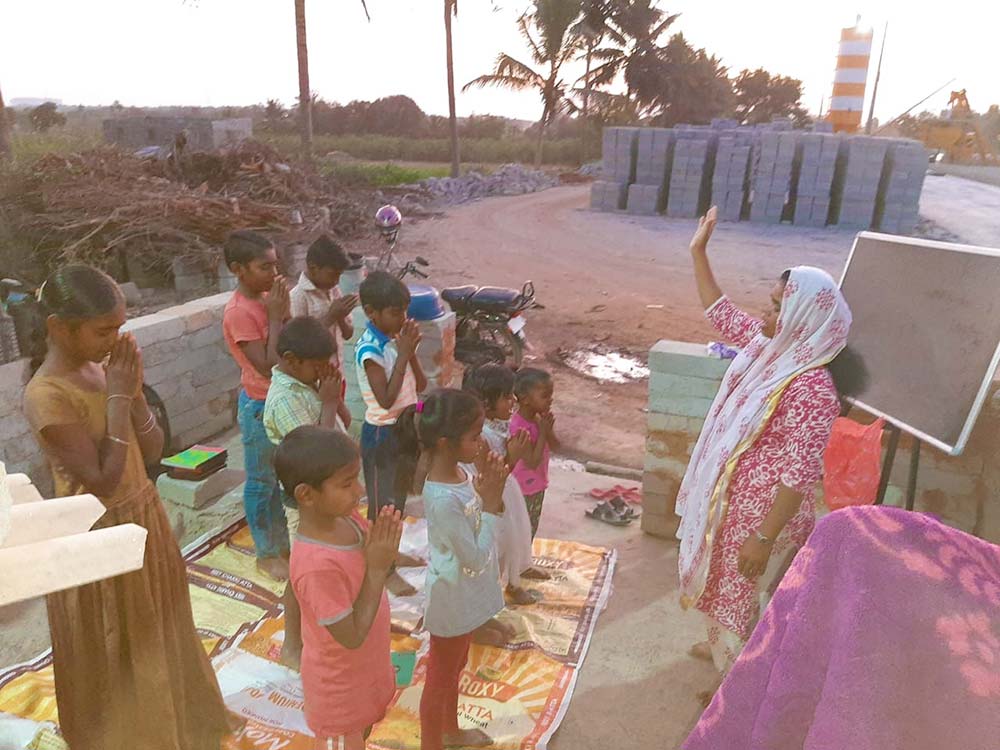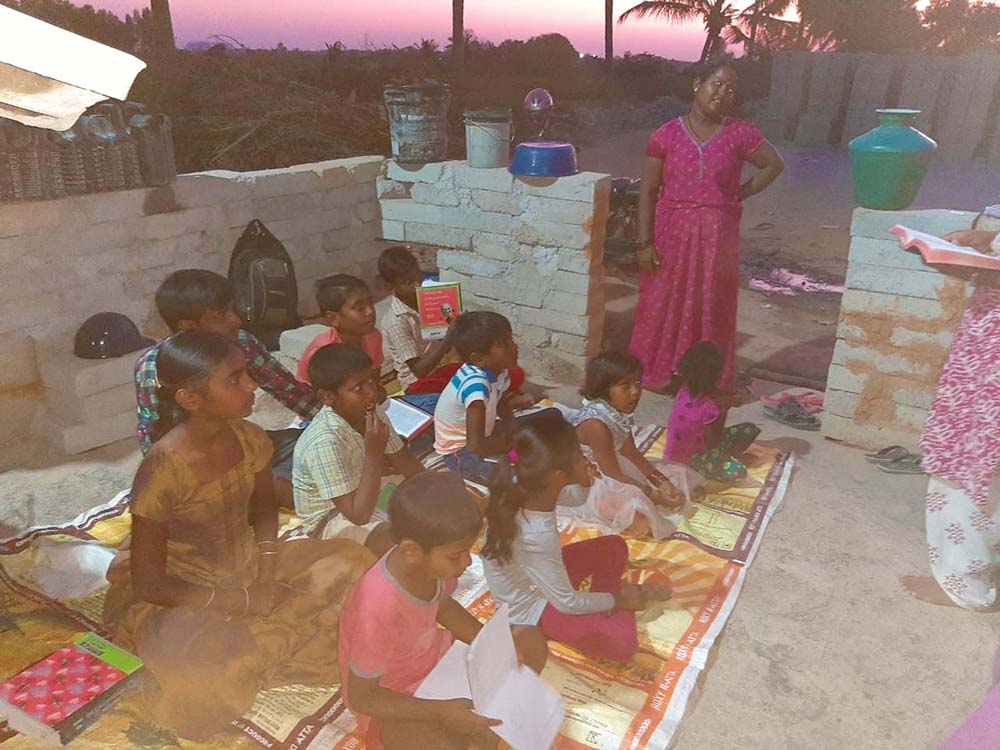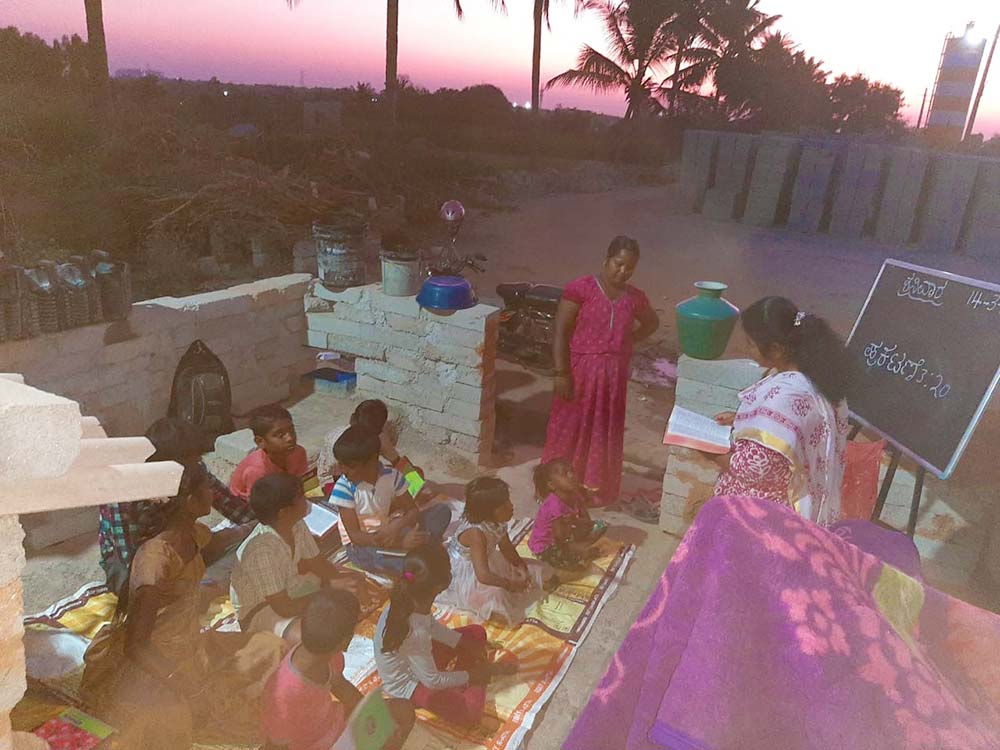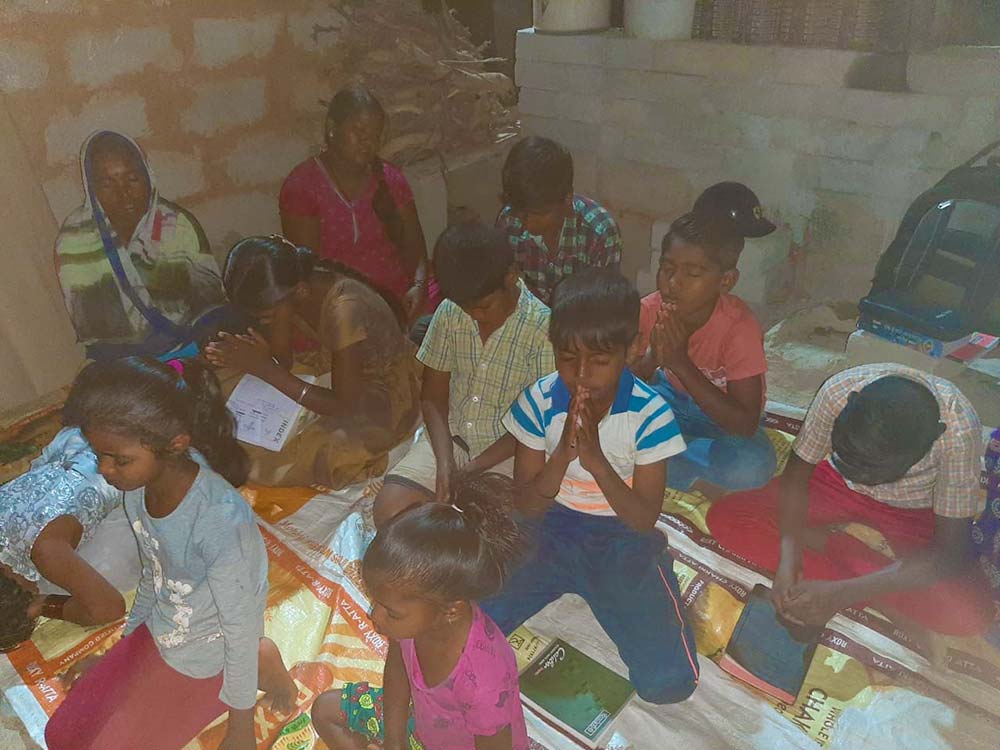 Our tutoring classes this week
Our volunteers have been working tirelessly to help get our kids ready for their school exams. For those of you who are new (welcome!), they are the first generation in their families to go to school! We were first able to get them into school in May of 2018. So they've had a lot to catch up on. We won't be able to meet next week, so please pray for them! We're praying for wisdom for the best ways to support them during this outbreak.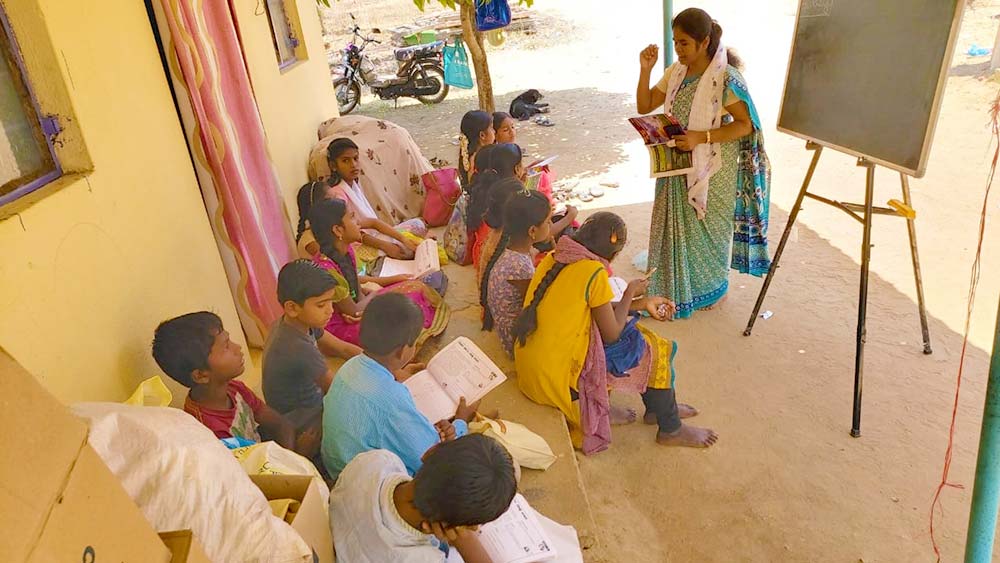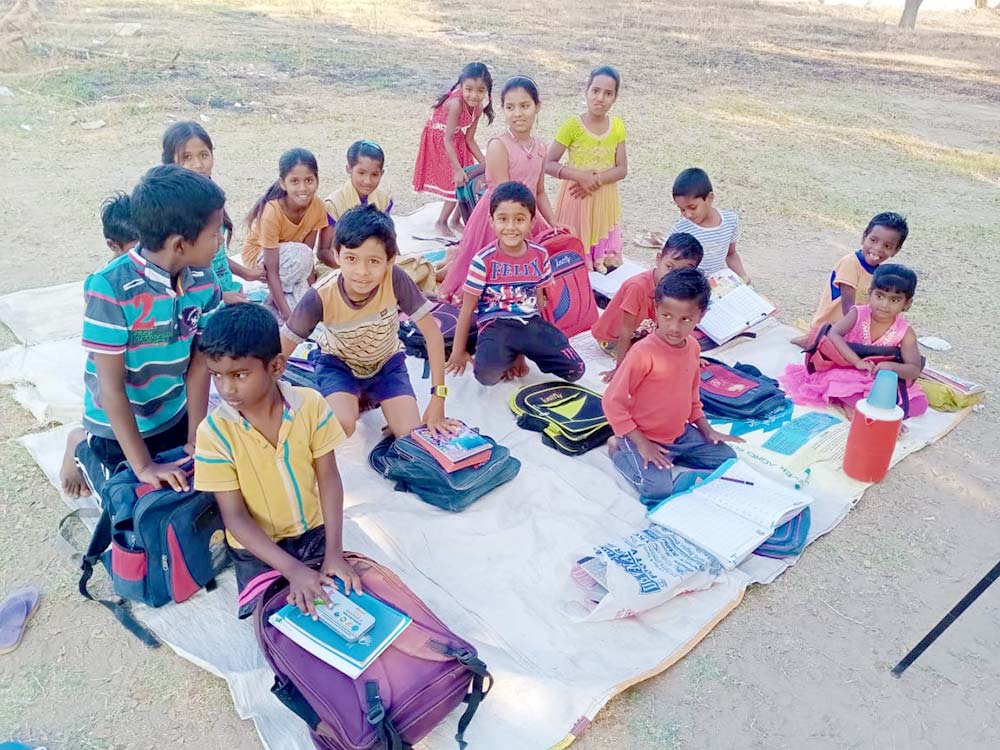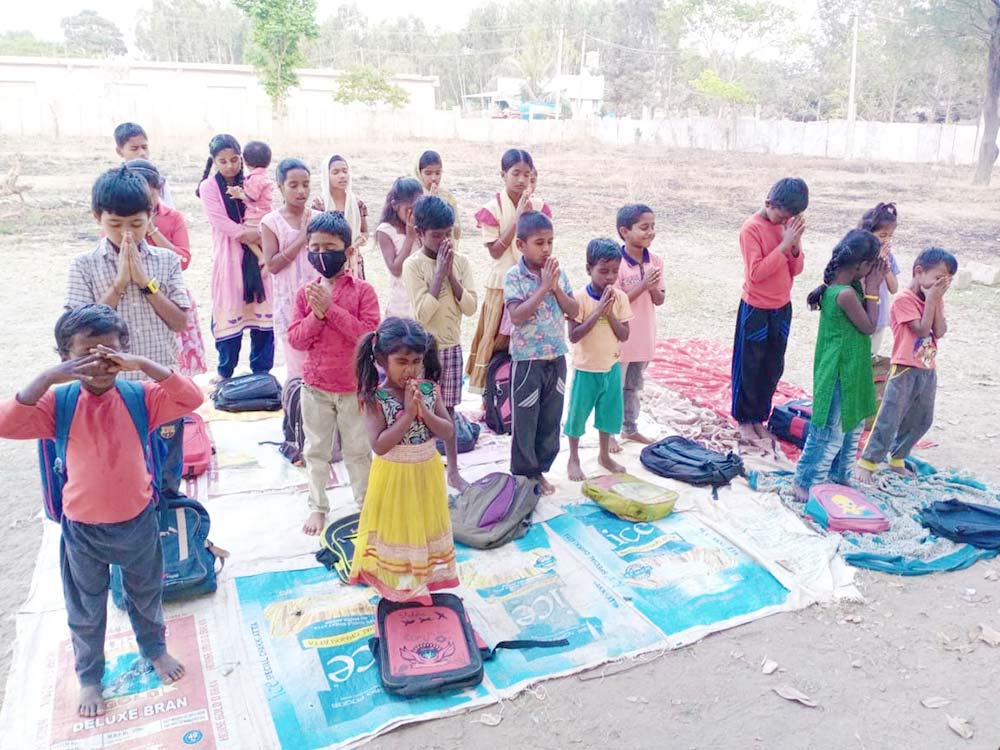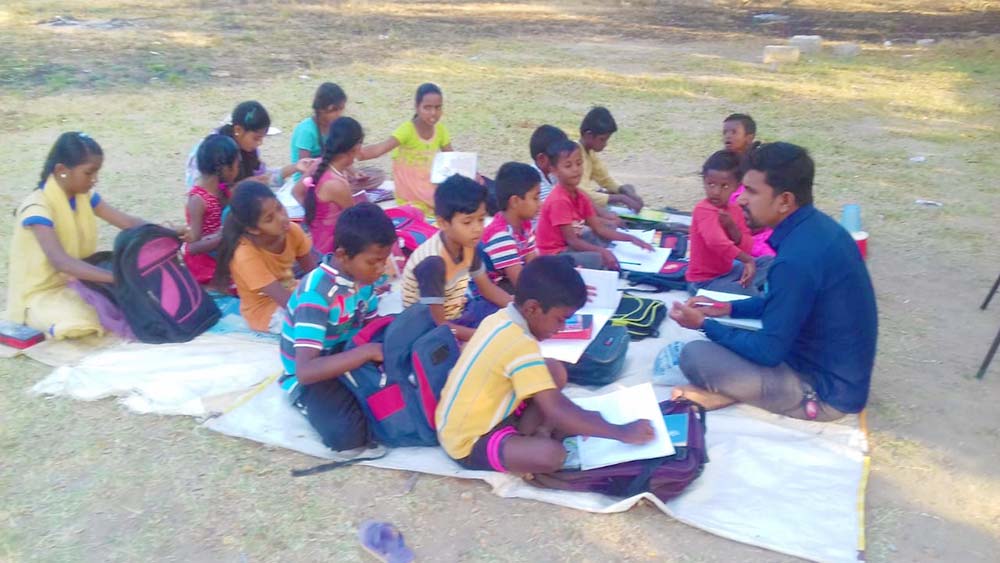 Scenes from our Sunday Service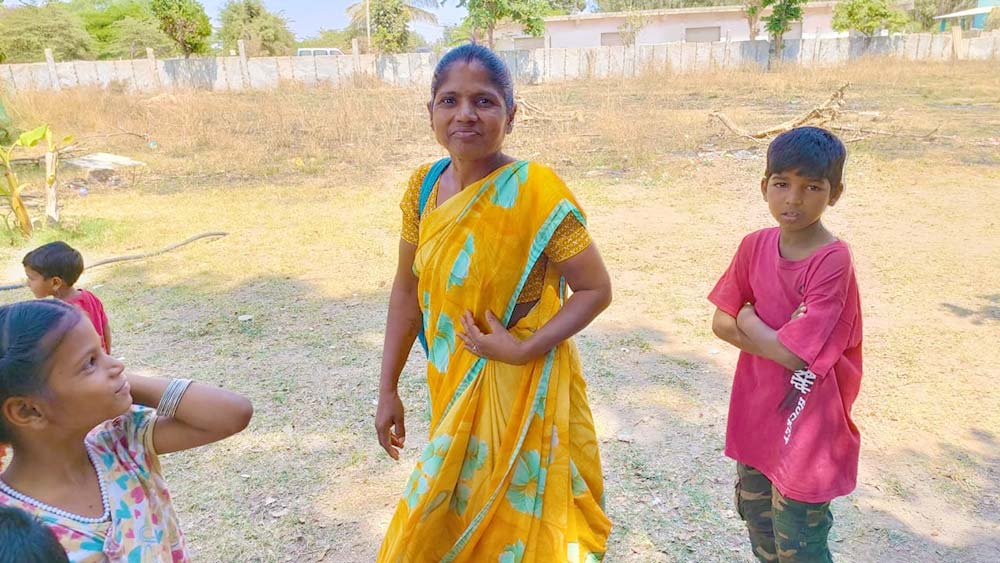 Look who is doing better! Rakkumamma is on a three-month course of meds for tuberculosis. The doctors weren't optimistic when we first brought her in, but look at her now! Please pray with us for her protection, along with all the others, especially those most at risk for coronavirus.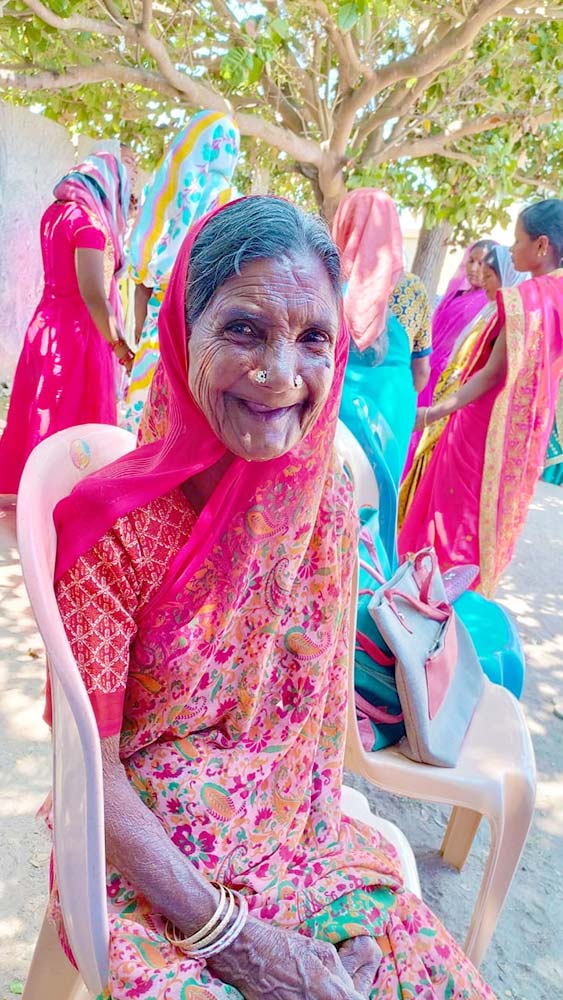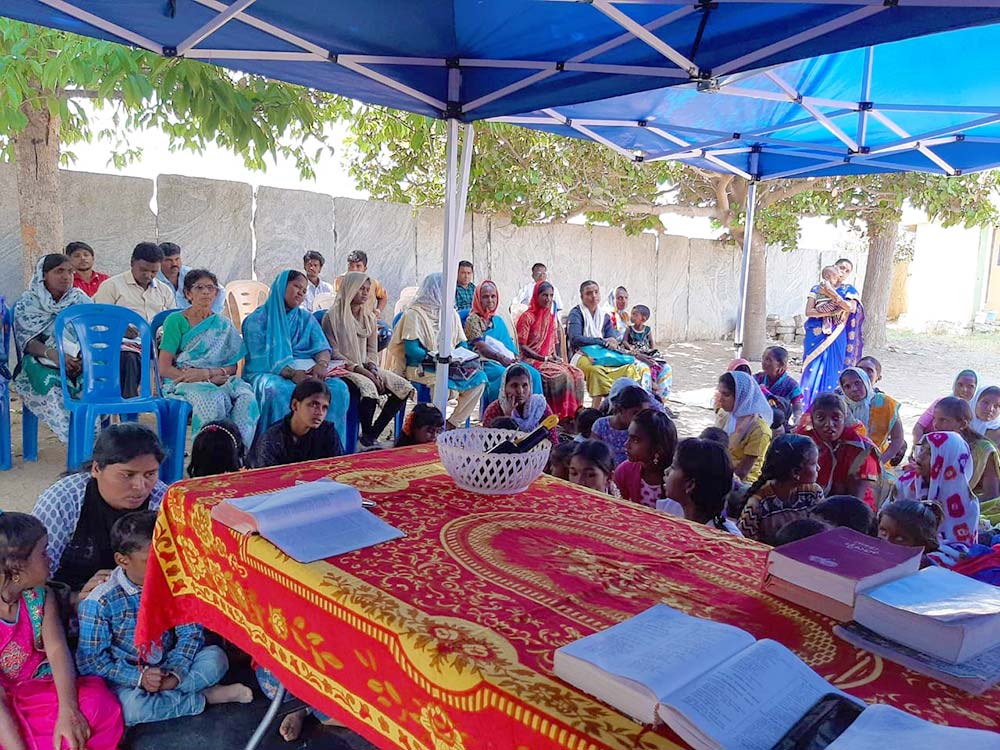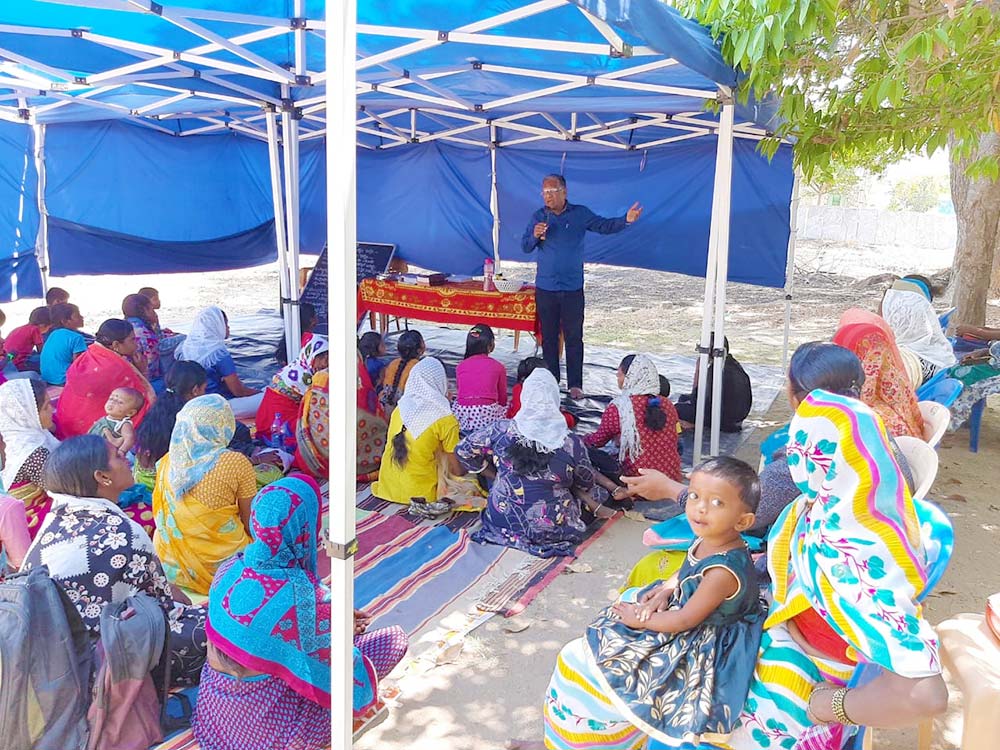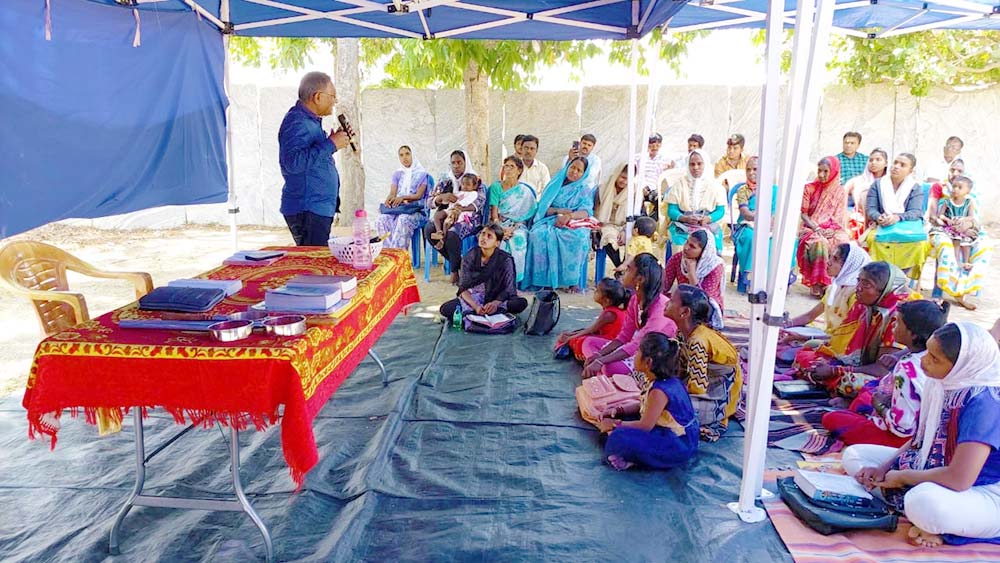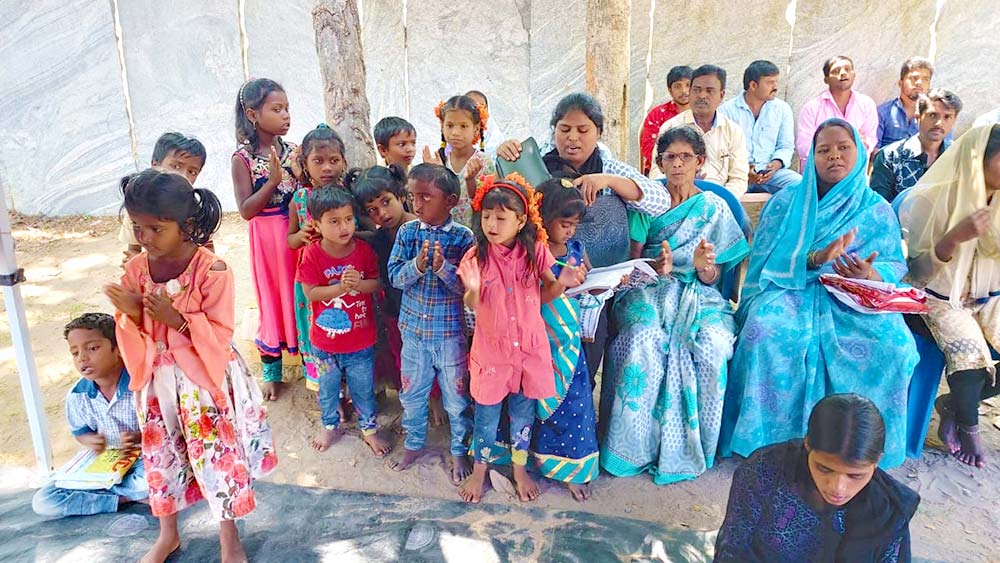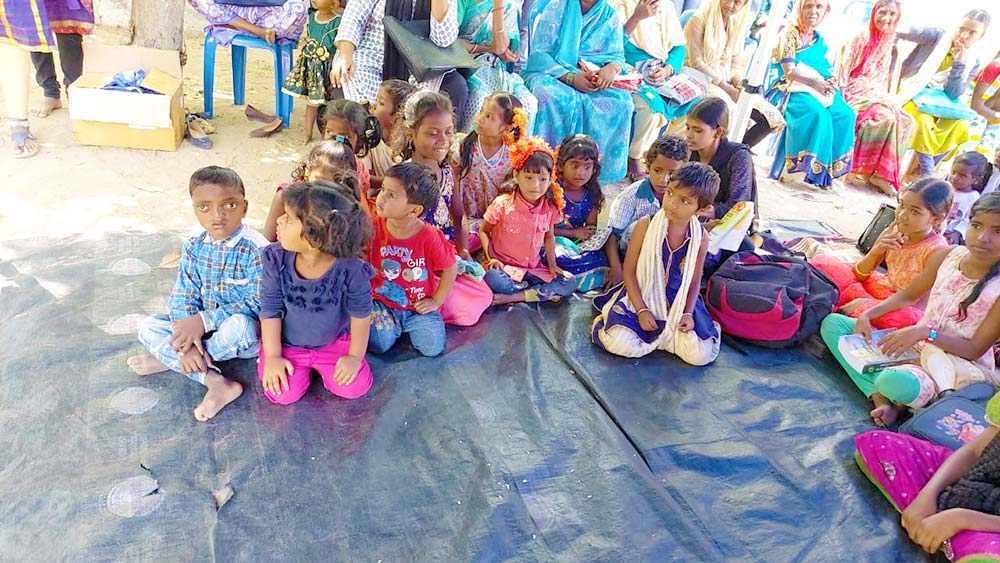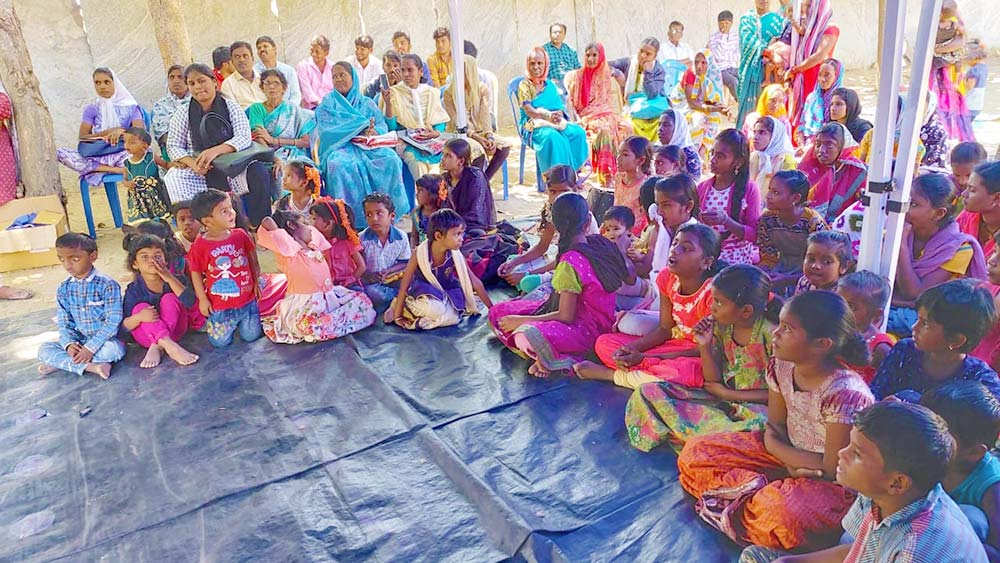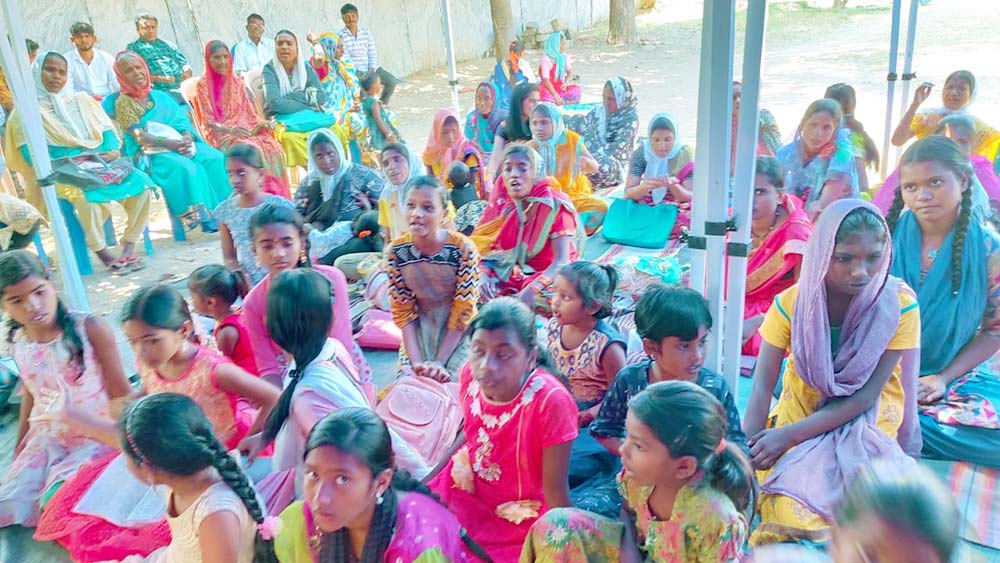 The Lord has blessed our whole group with not only the ability to learn to read quickly, but also a hunger for His Word. They know how blessed they are to be able to read the Bible, because both the ability to read, and having their own Bibles are new to them still. I pray I show as much gratitude for the Word of God as they do. ♥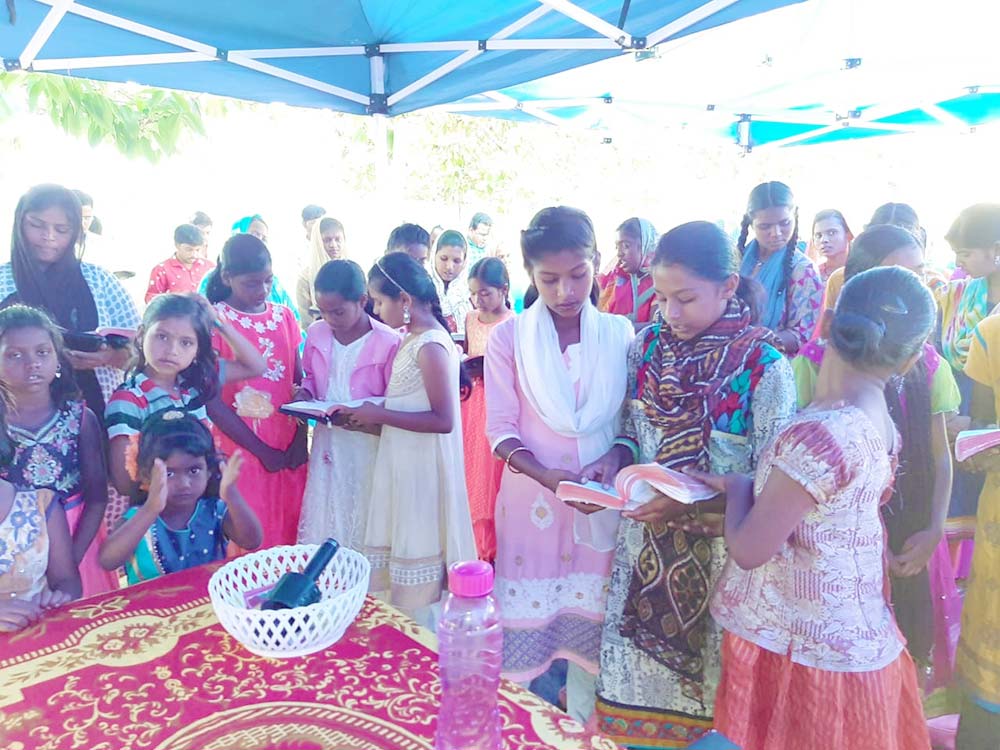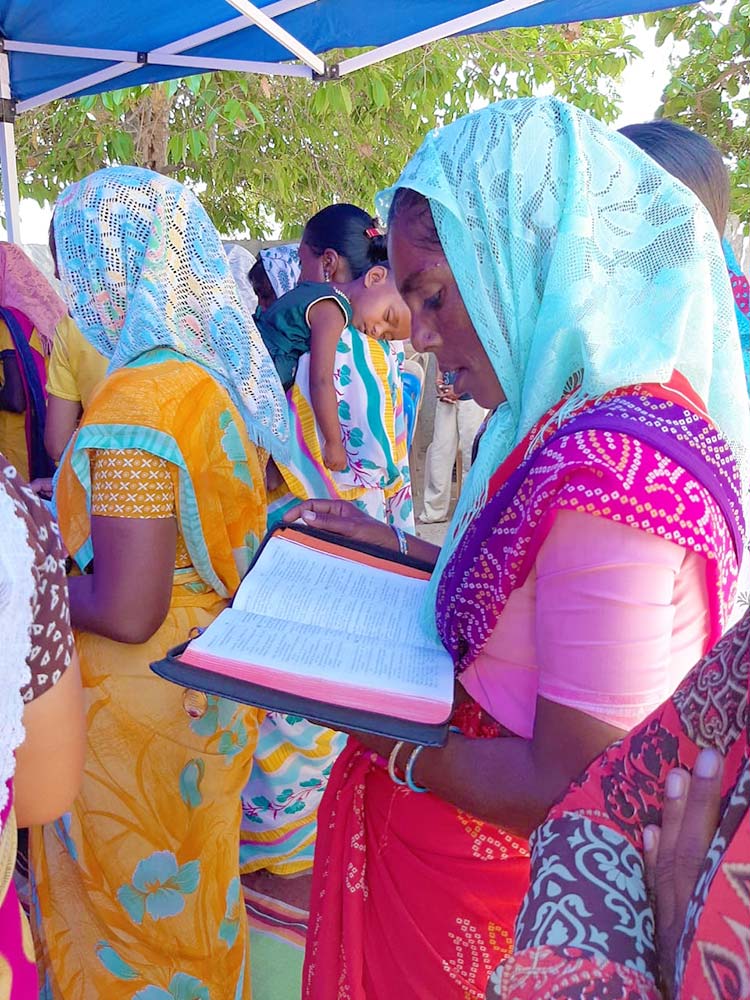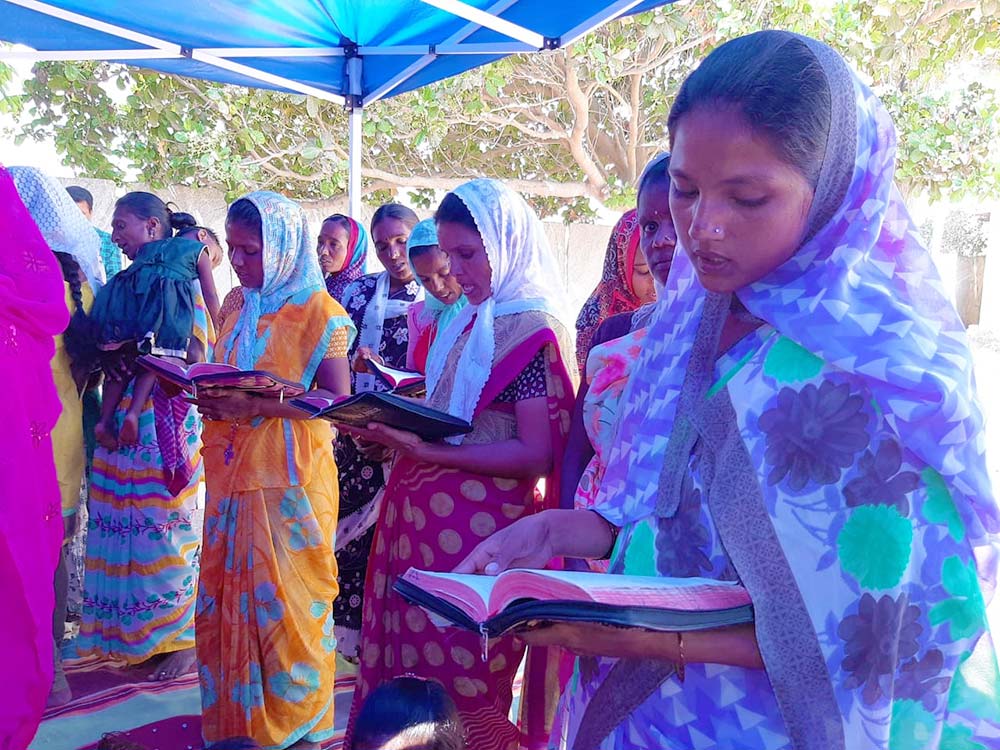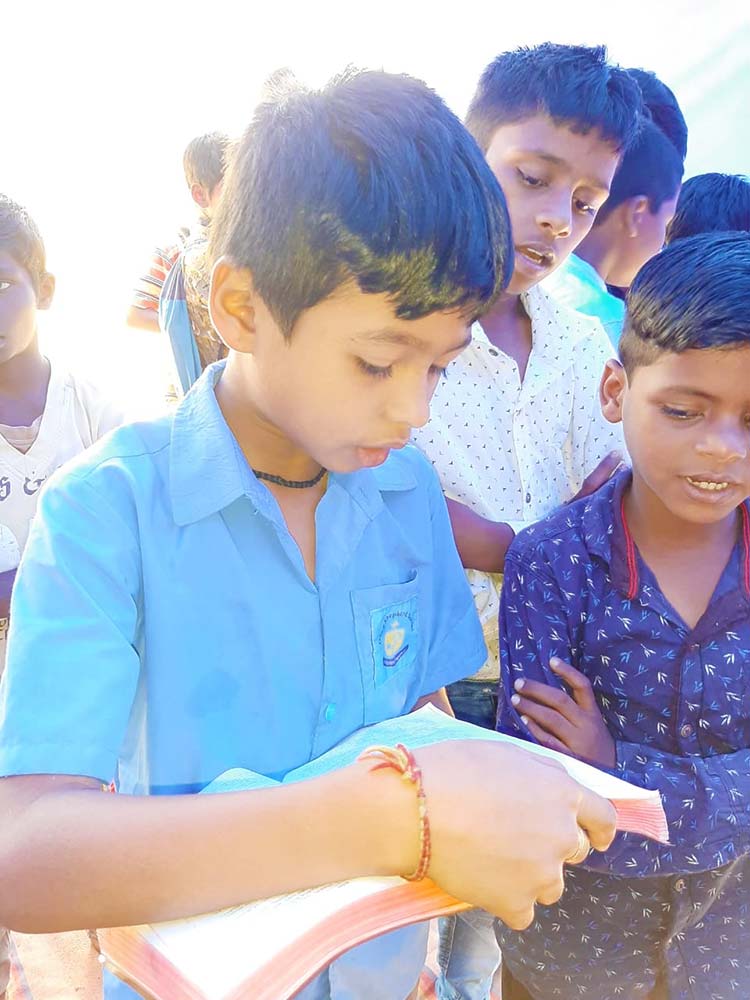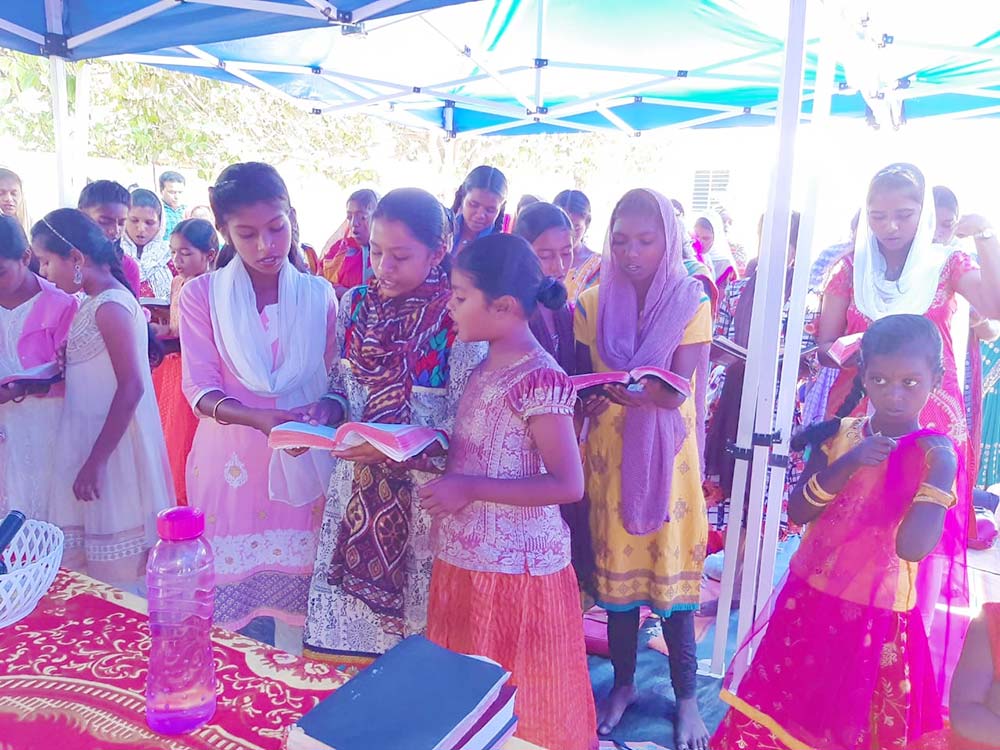 My favorite part of the service when I'm there, is when the kids jump up to recite their memory verses. I love to see their enthusiasm, and how they encourage each other, giving prompts when they need help.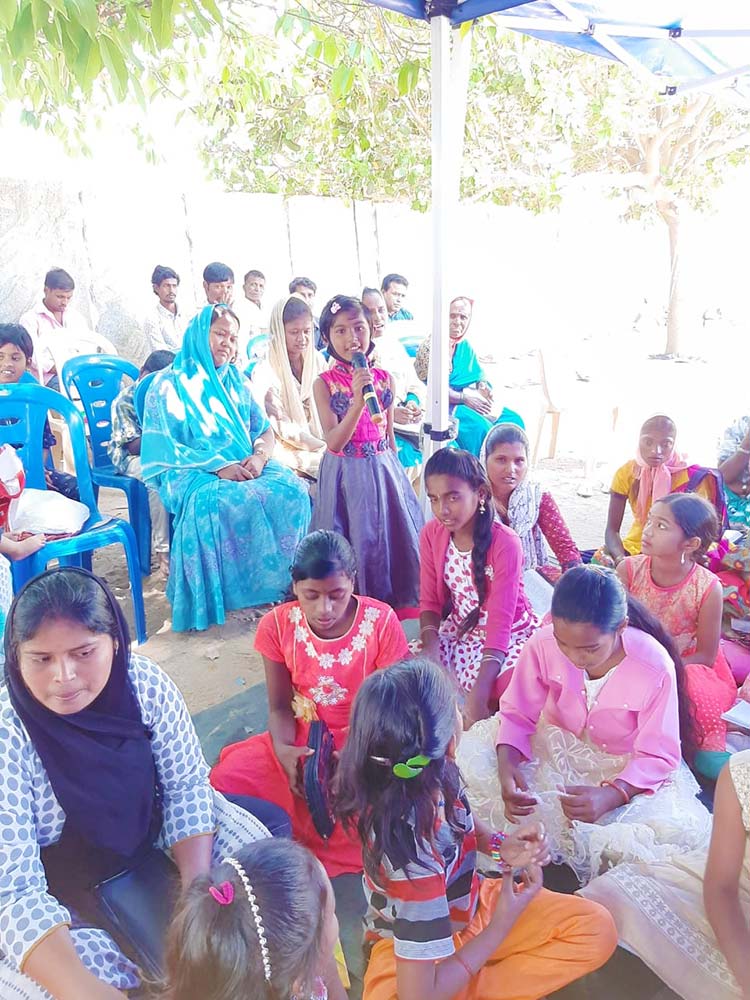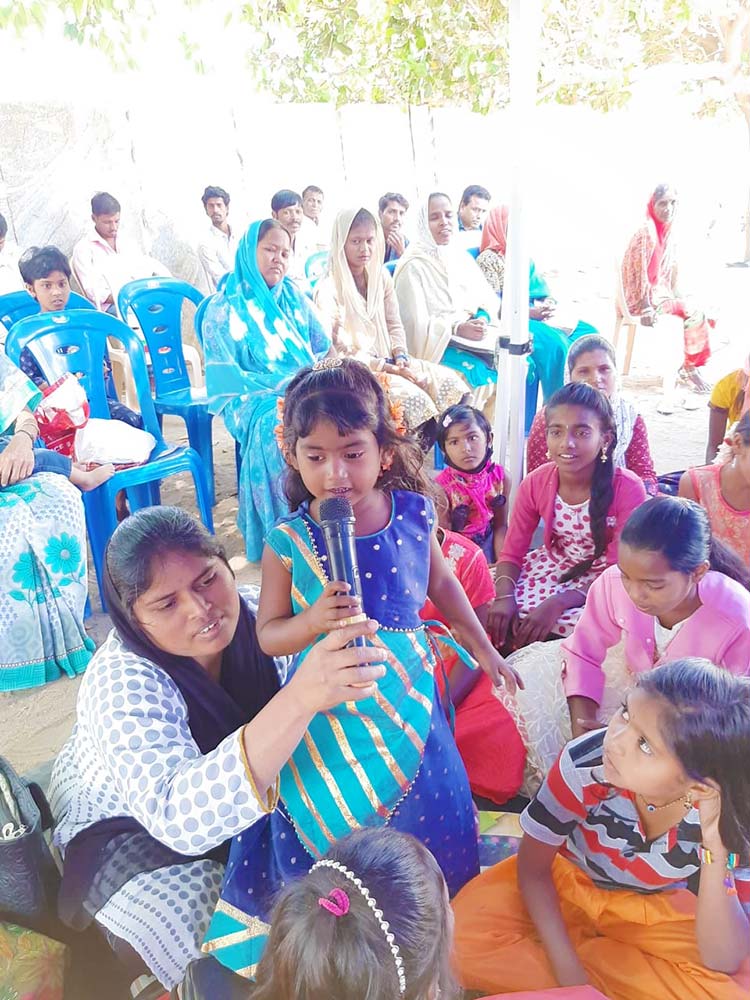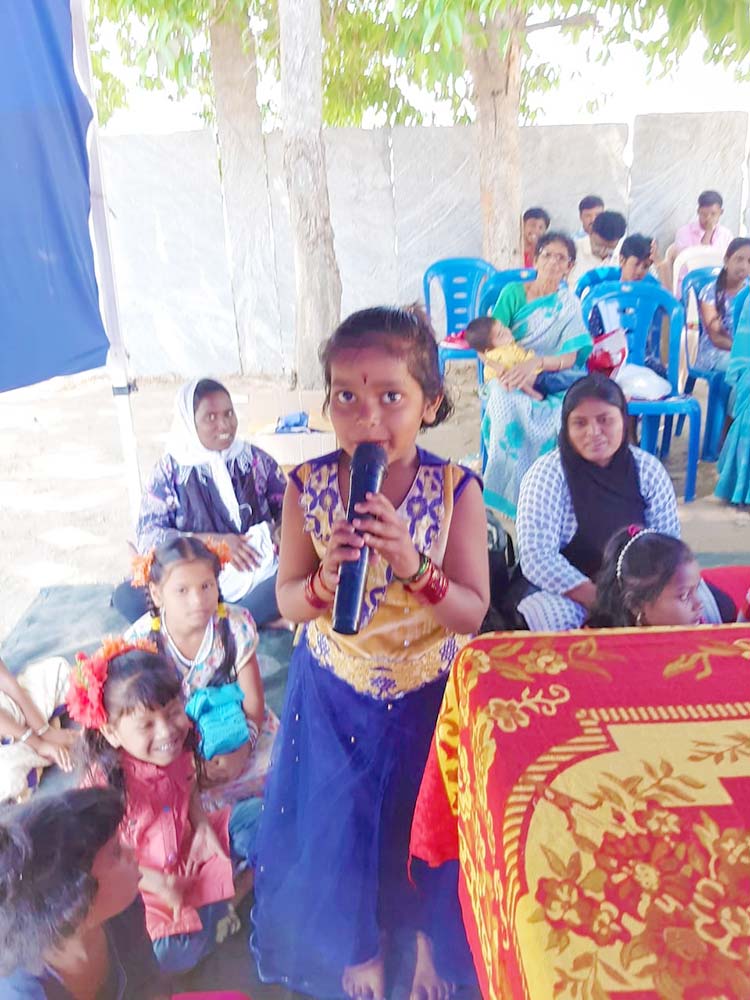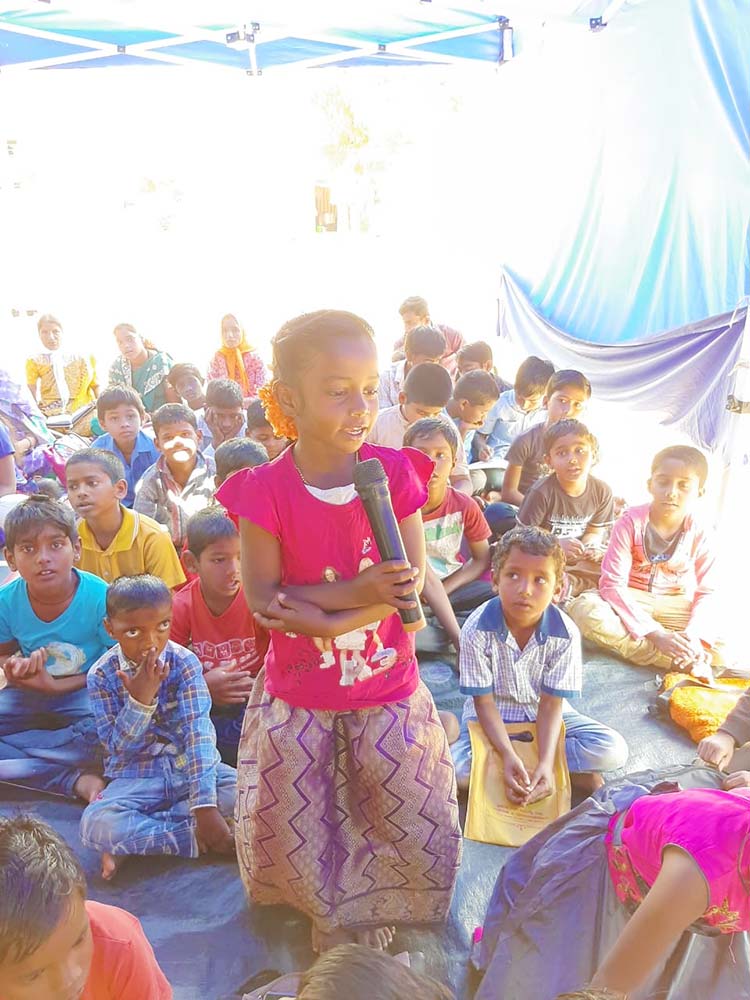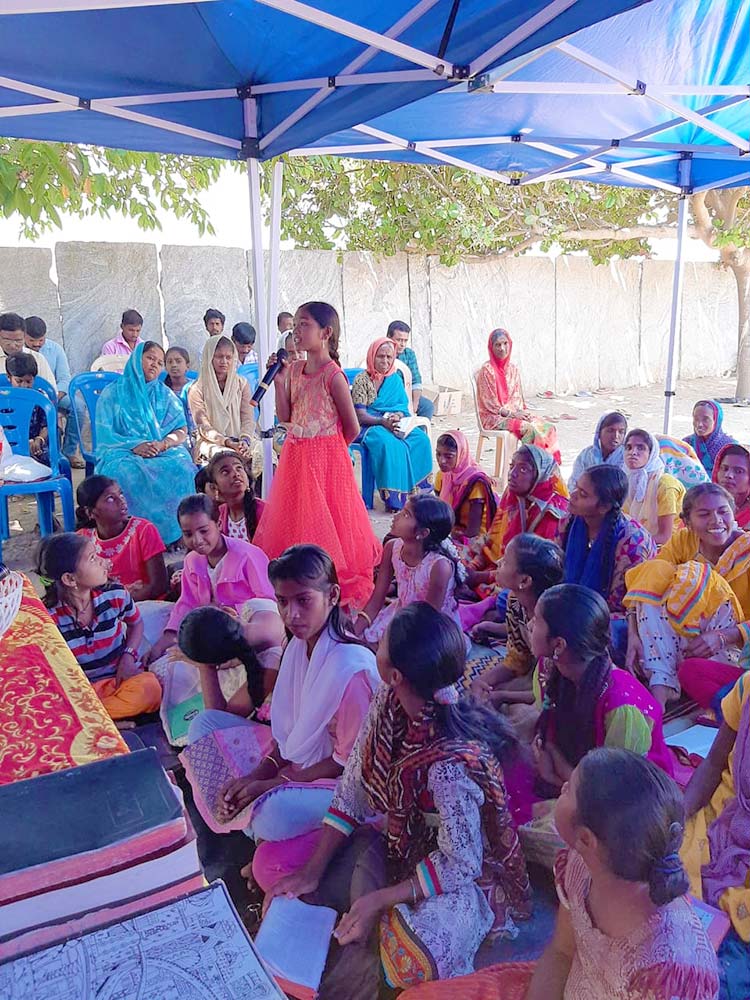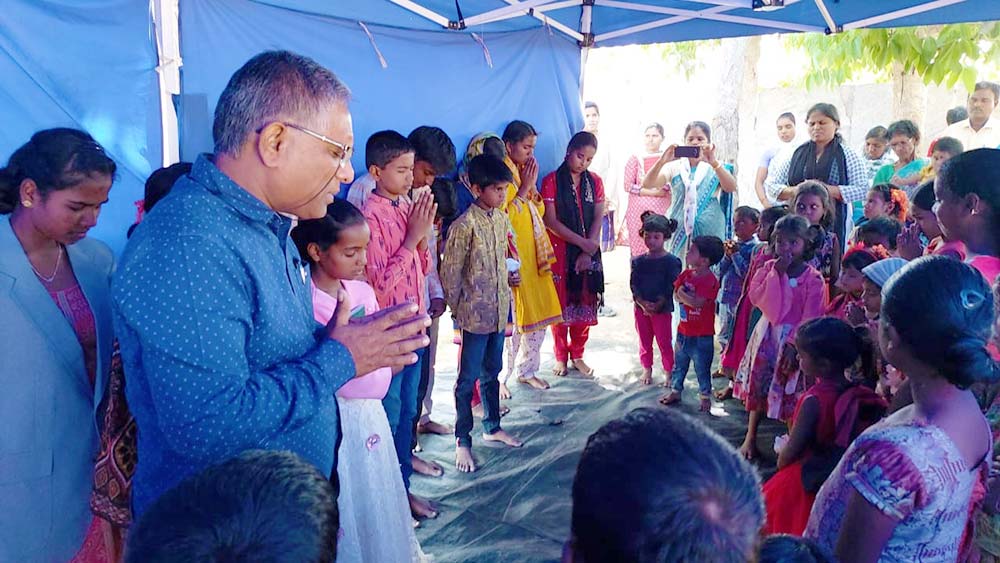 How to resist temptation
Our kids acted out a skit on how to stand up to temptation. They demonstrated temptations they face, and how their families and friends can pray them through each situation. They showed that the key is prayer when it comes to temptation. For them to pray together, family and church family to support each other.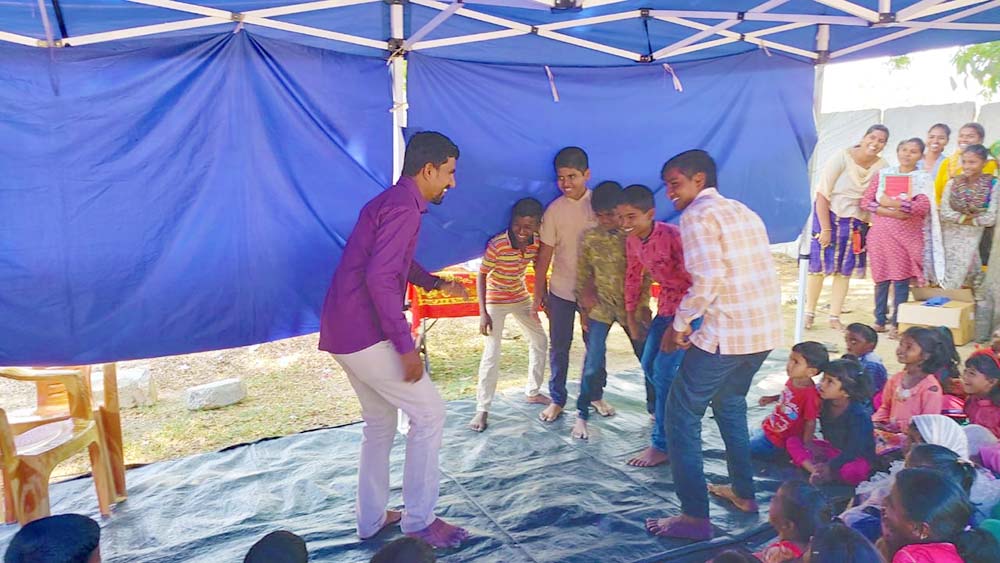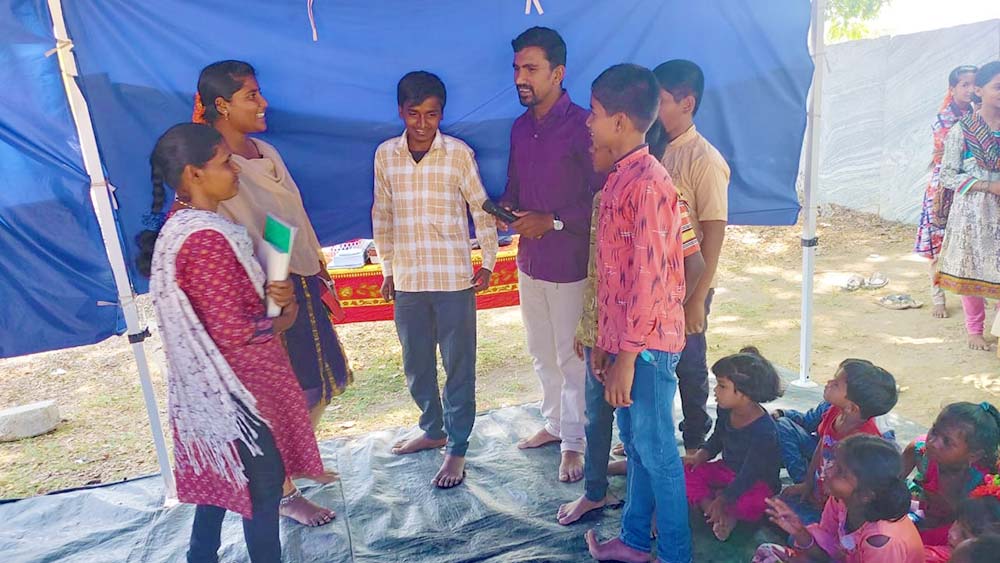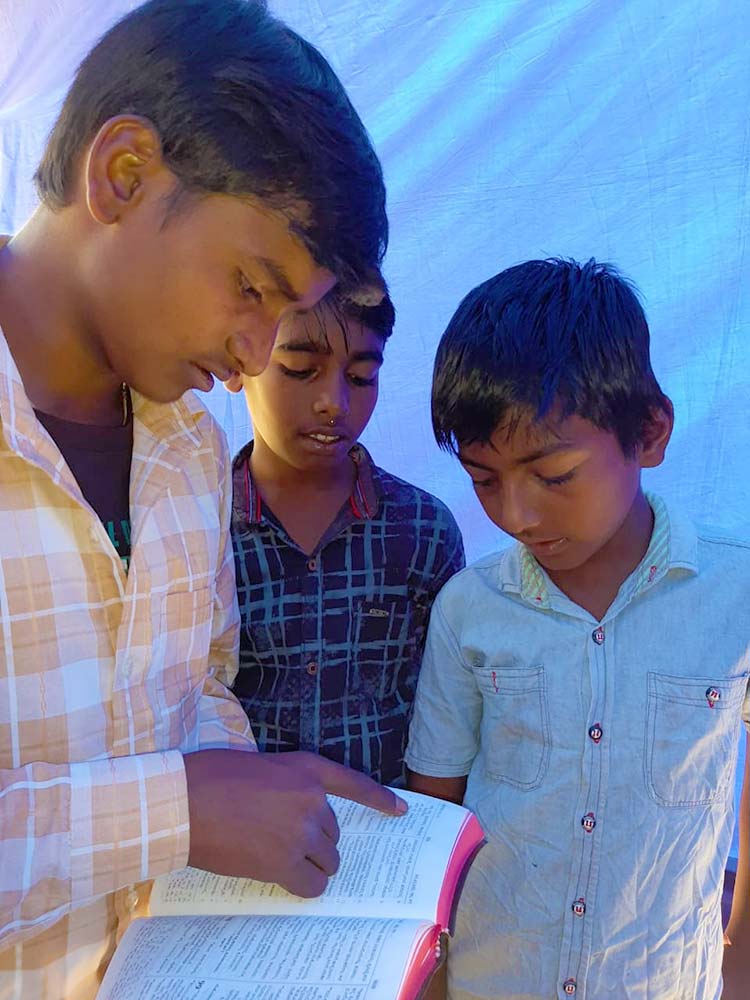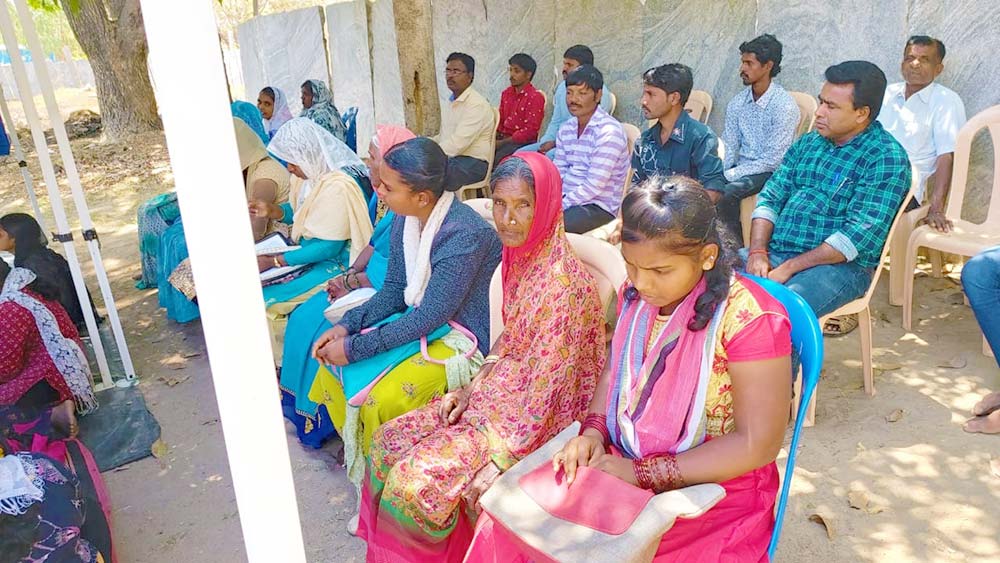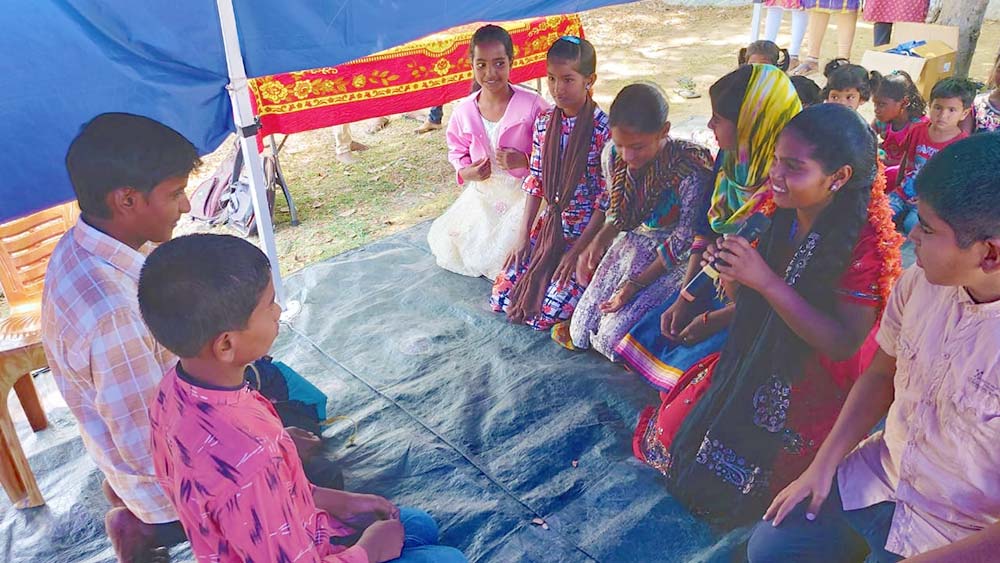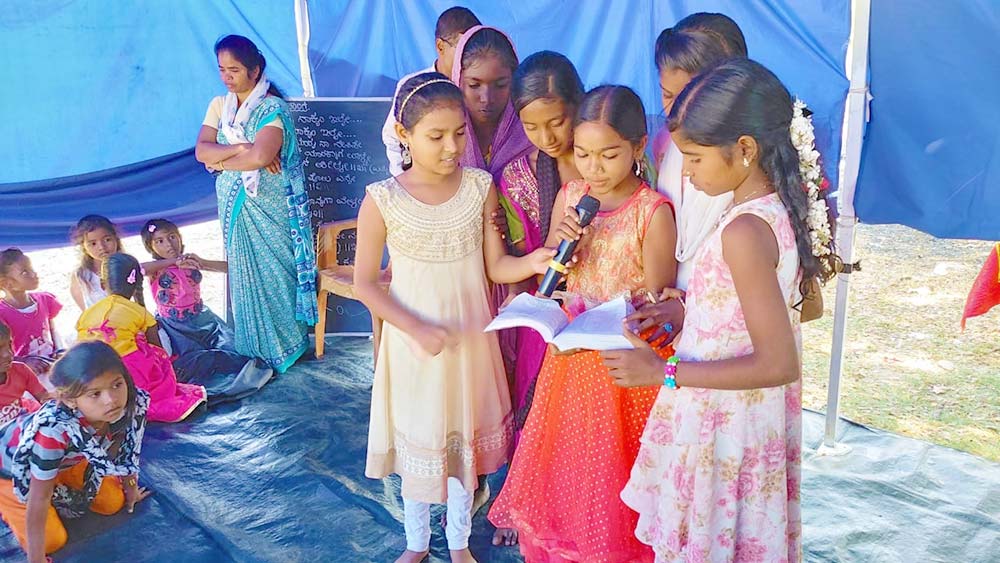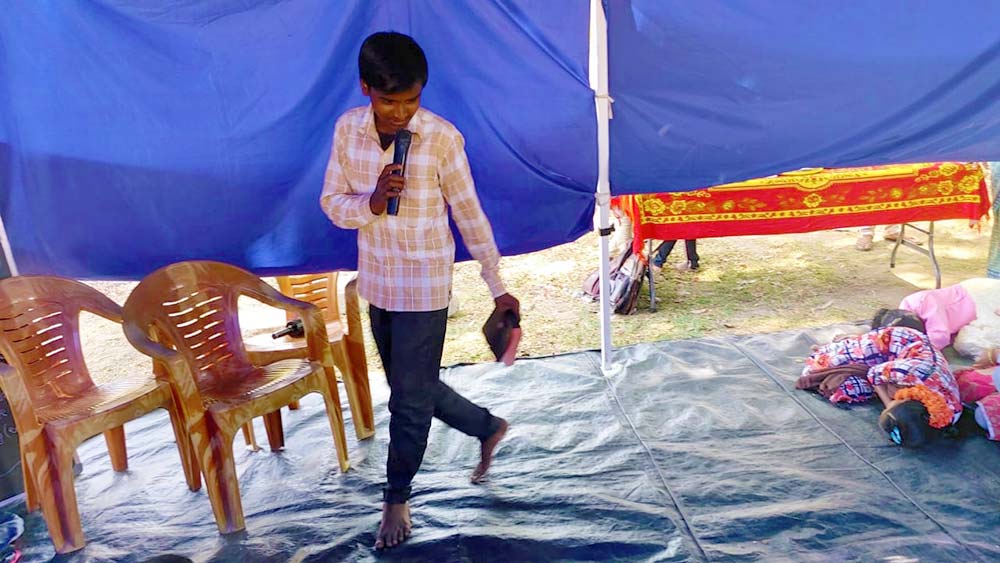 Prayer Circles and Sunday School Classes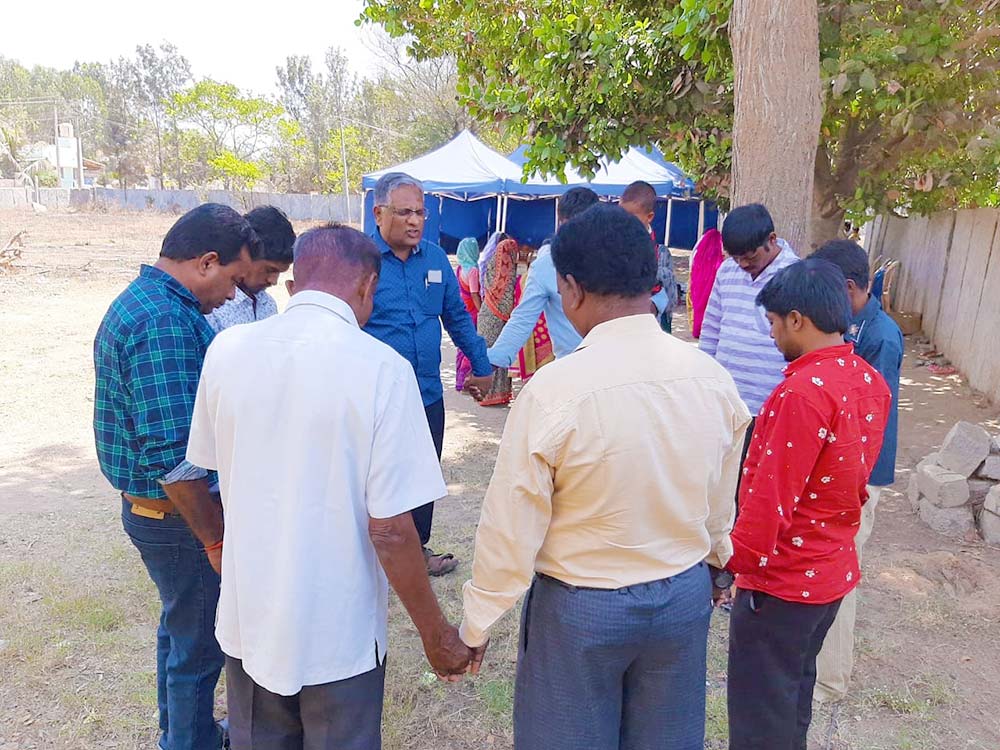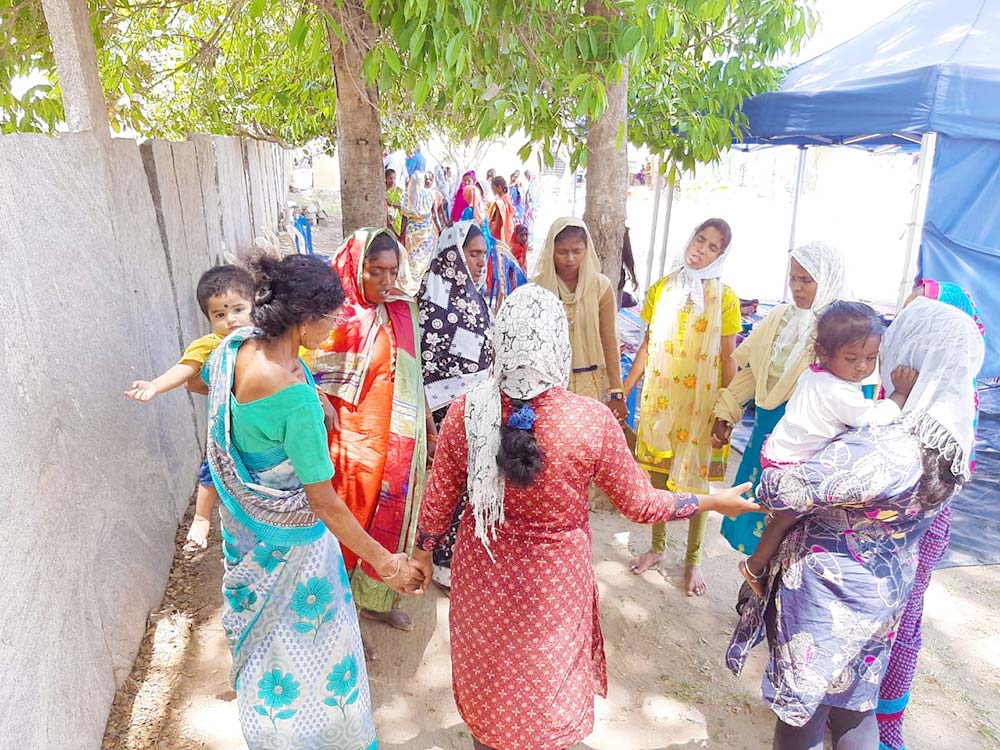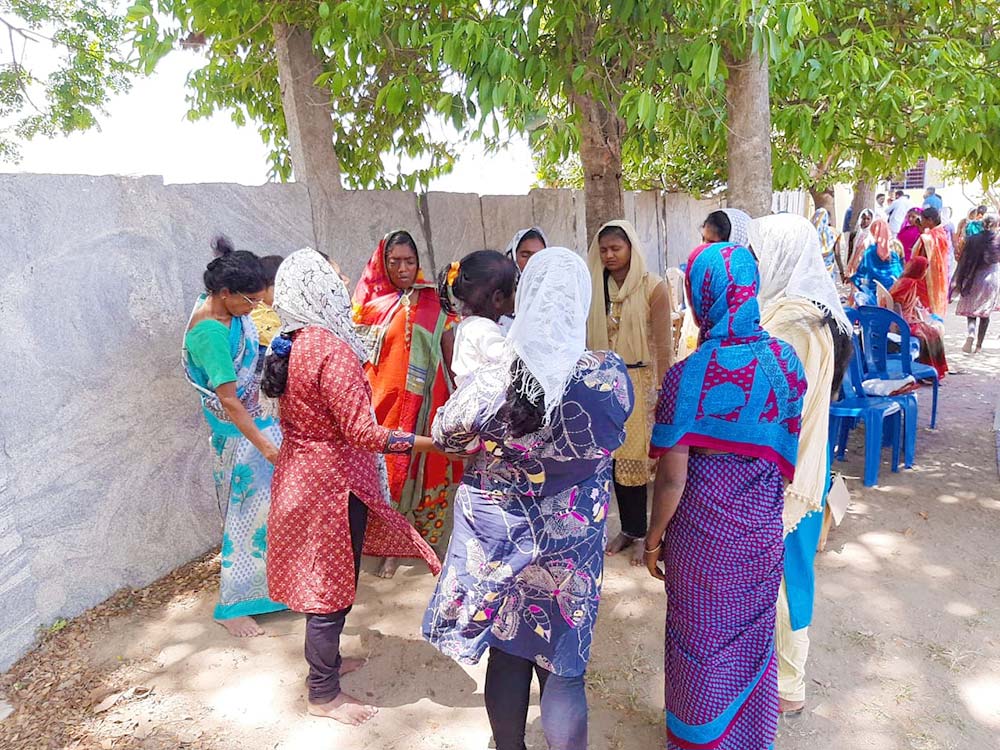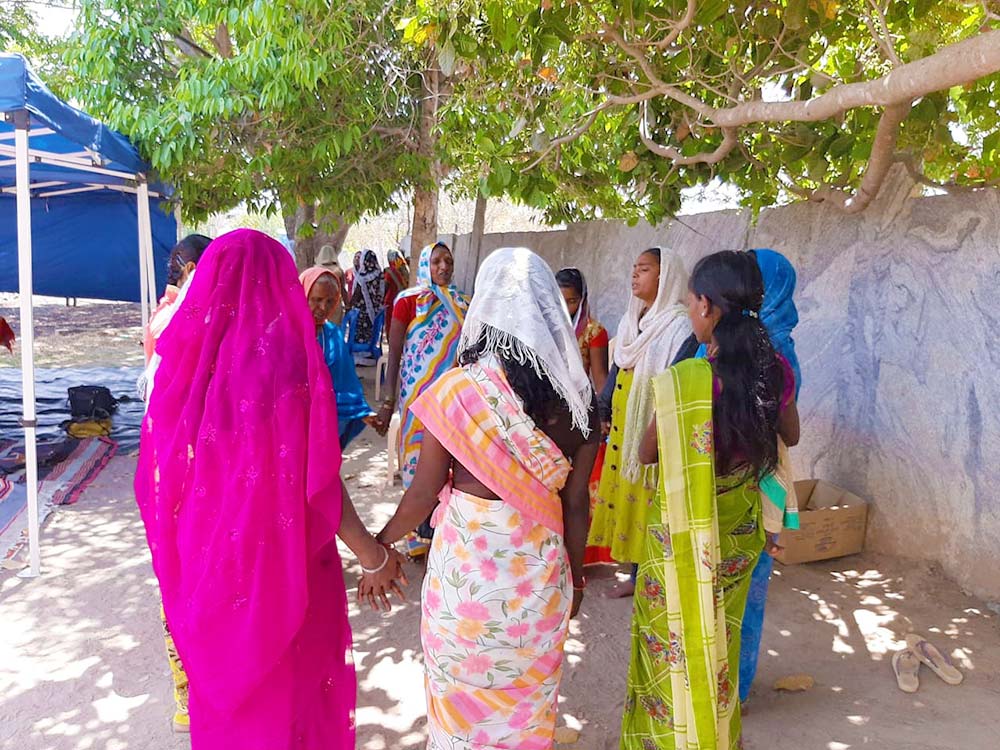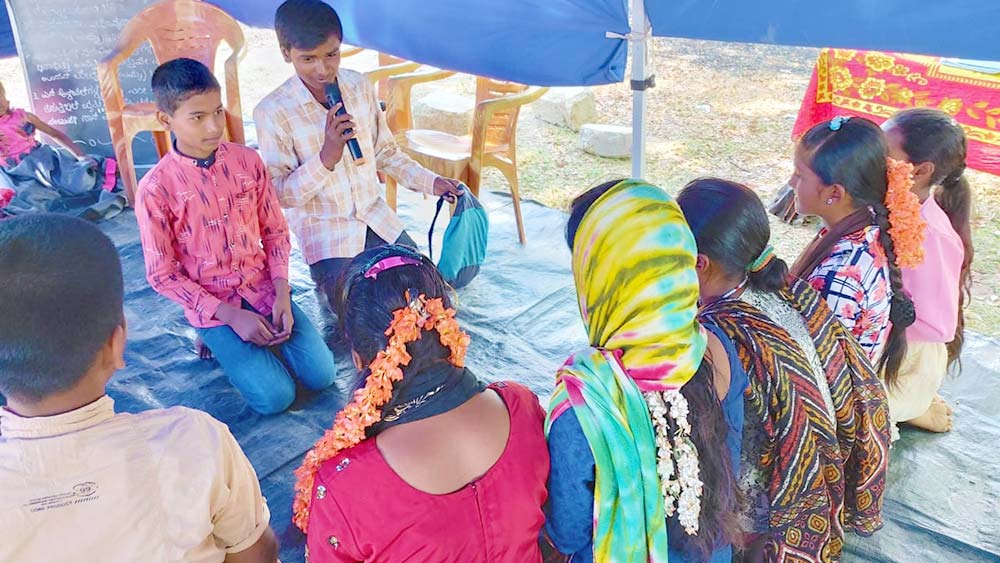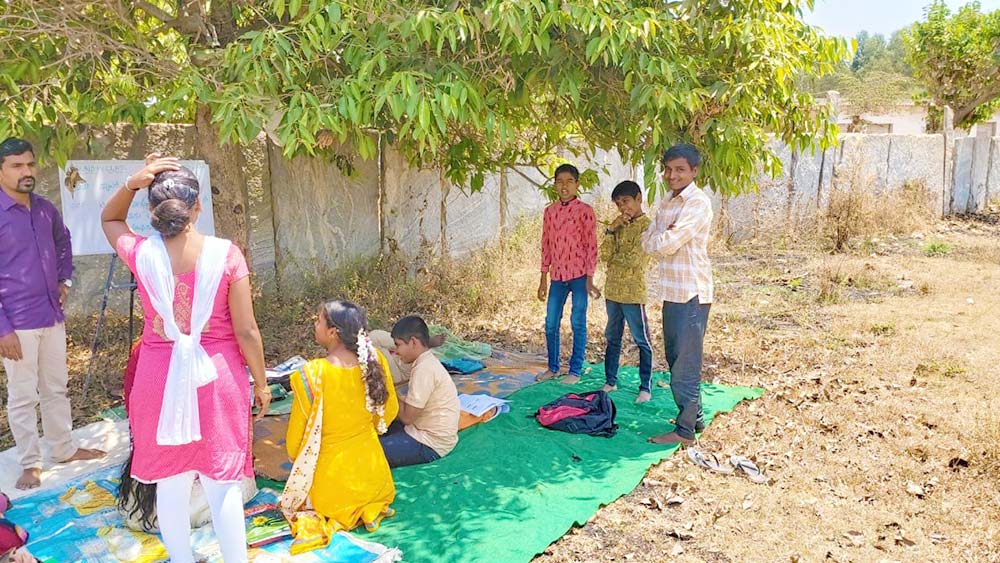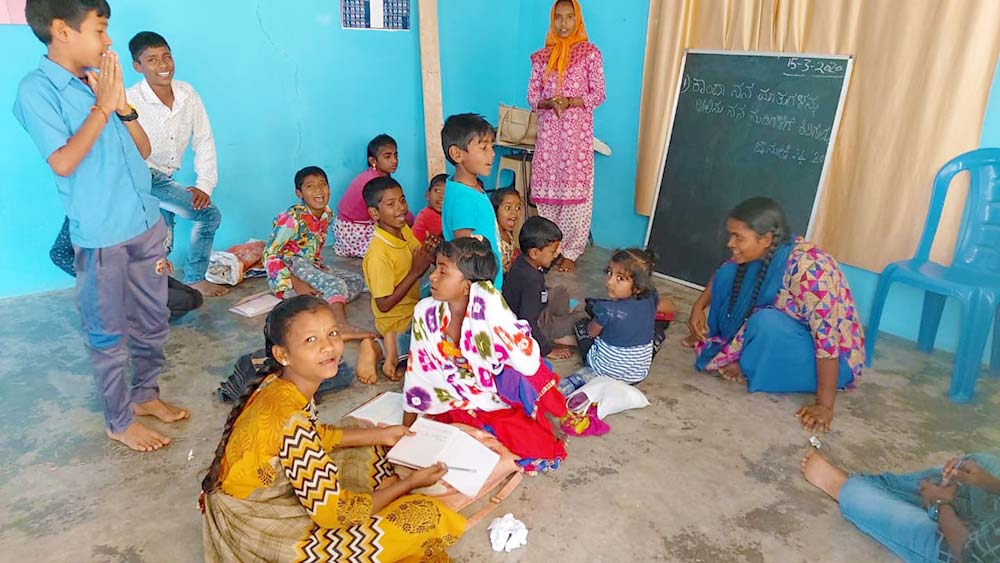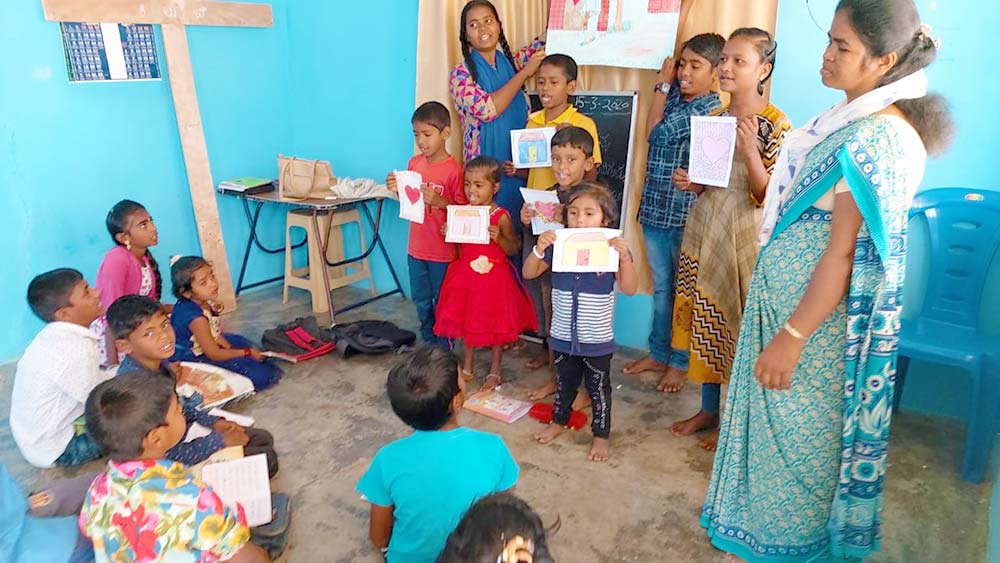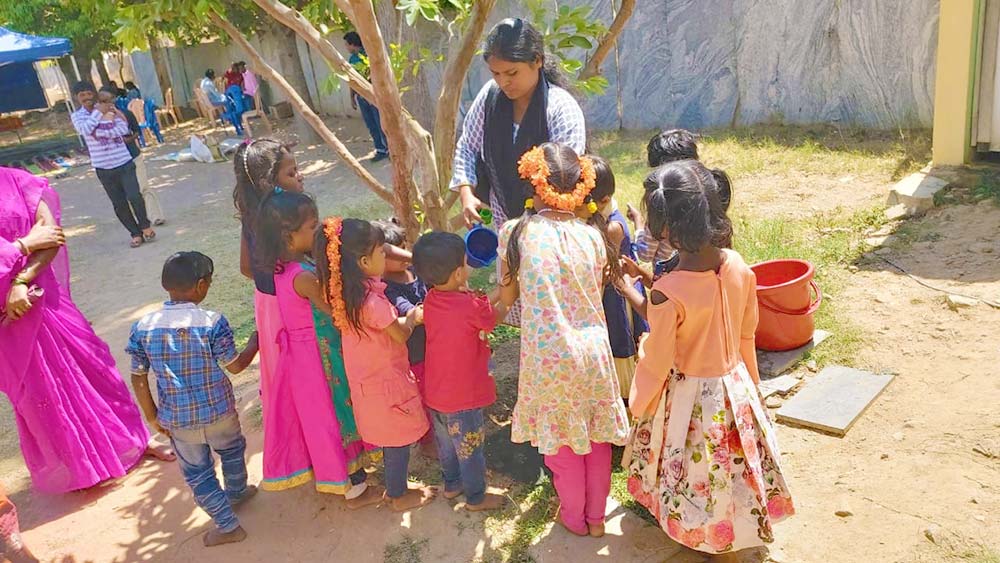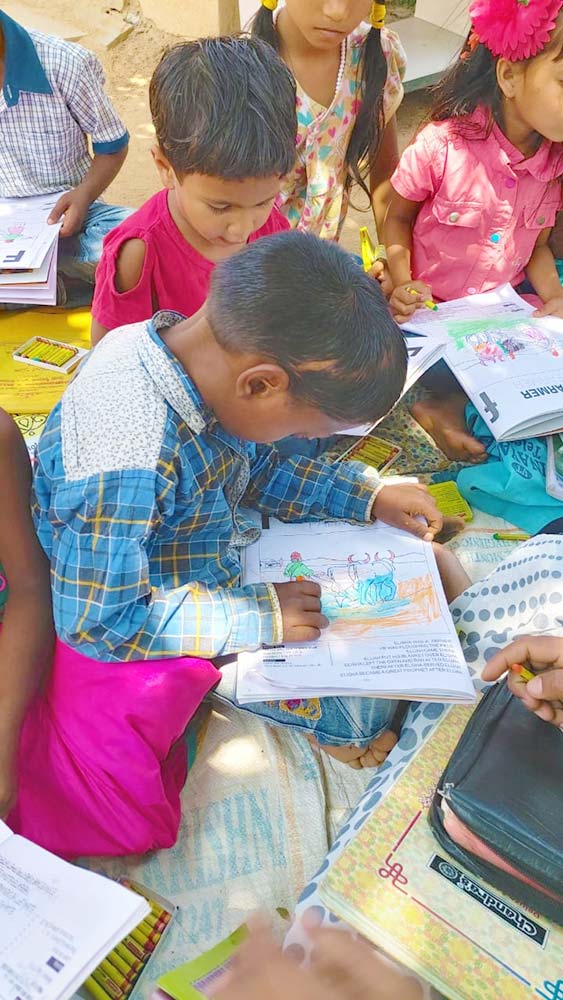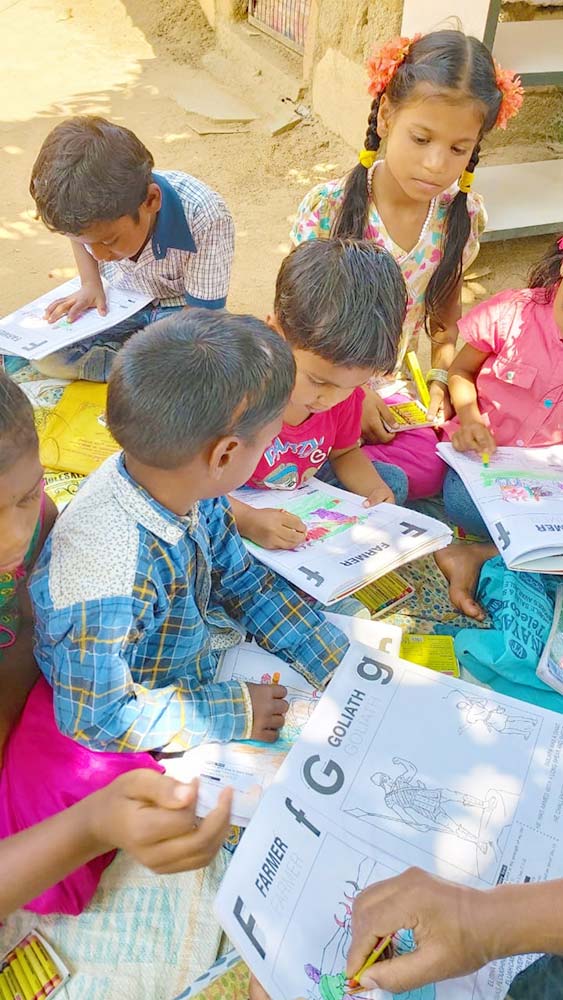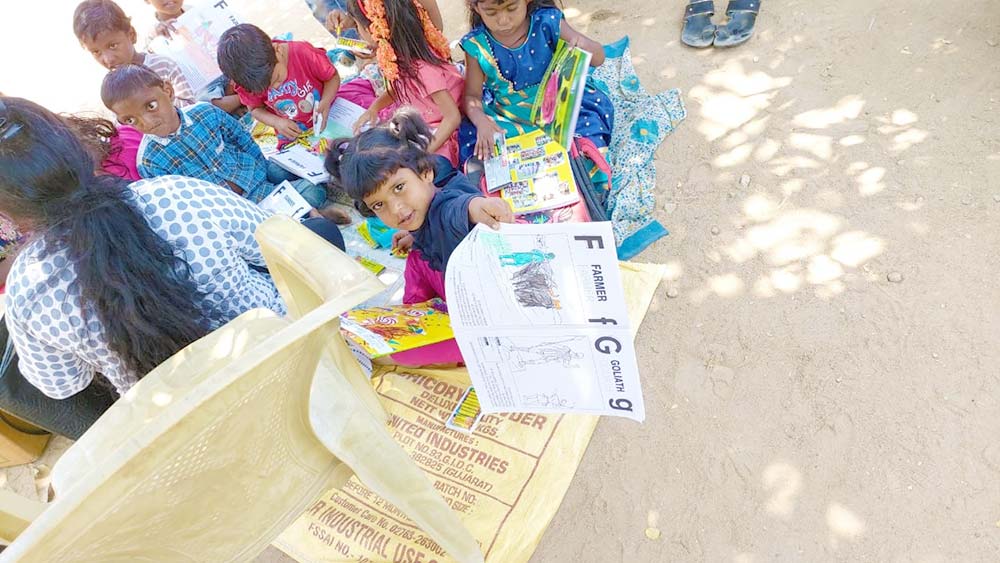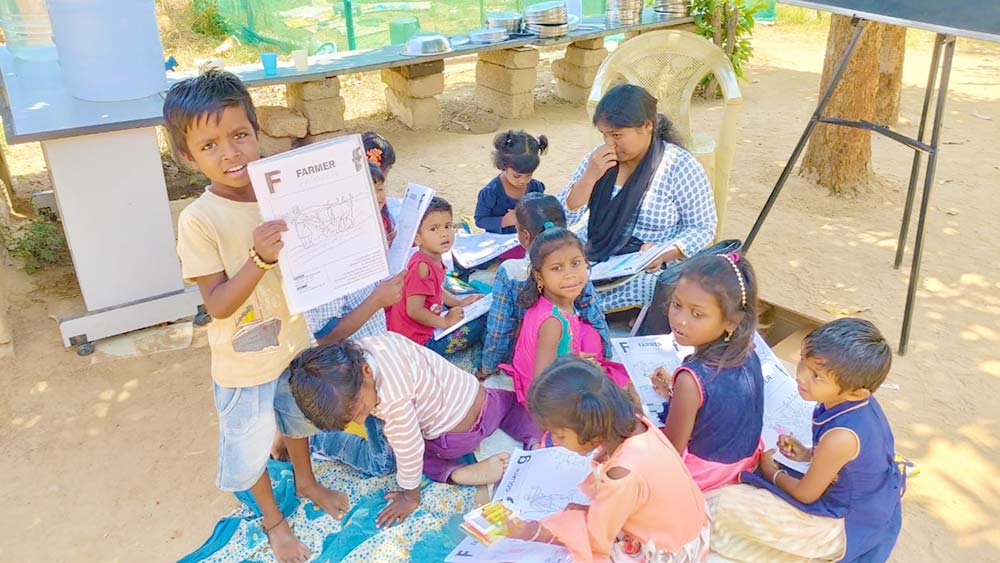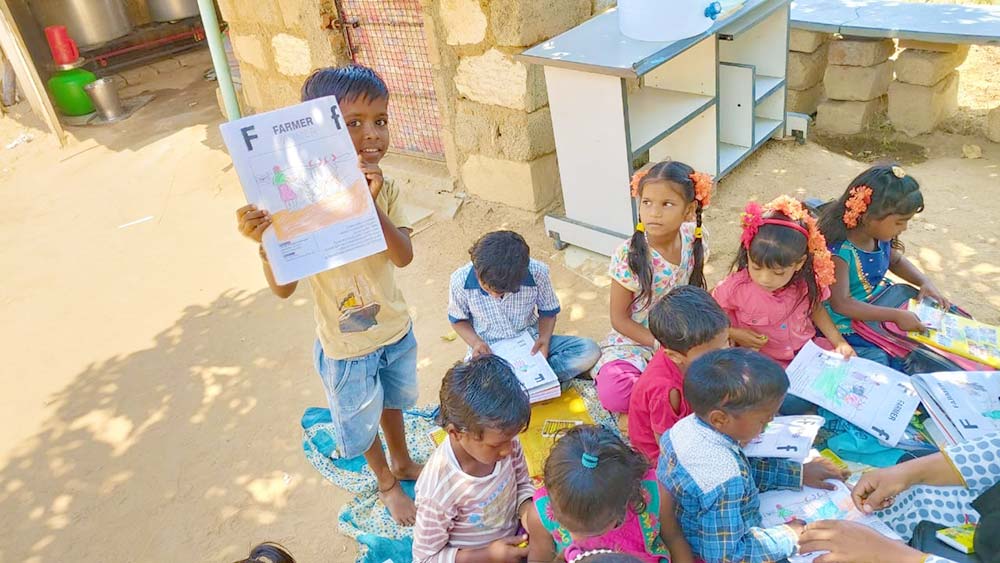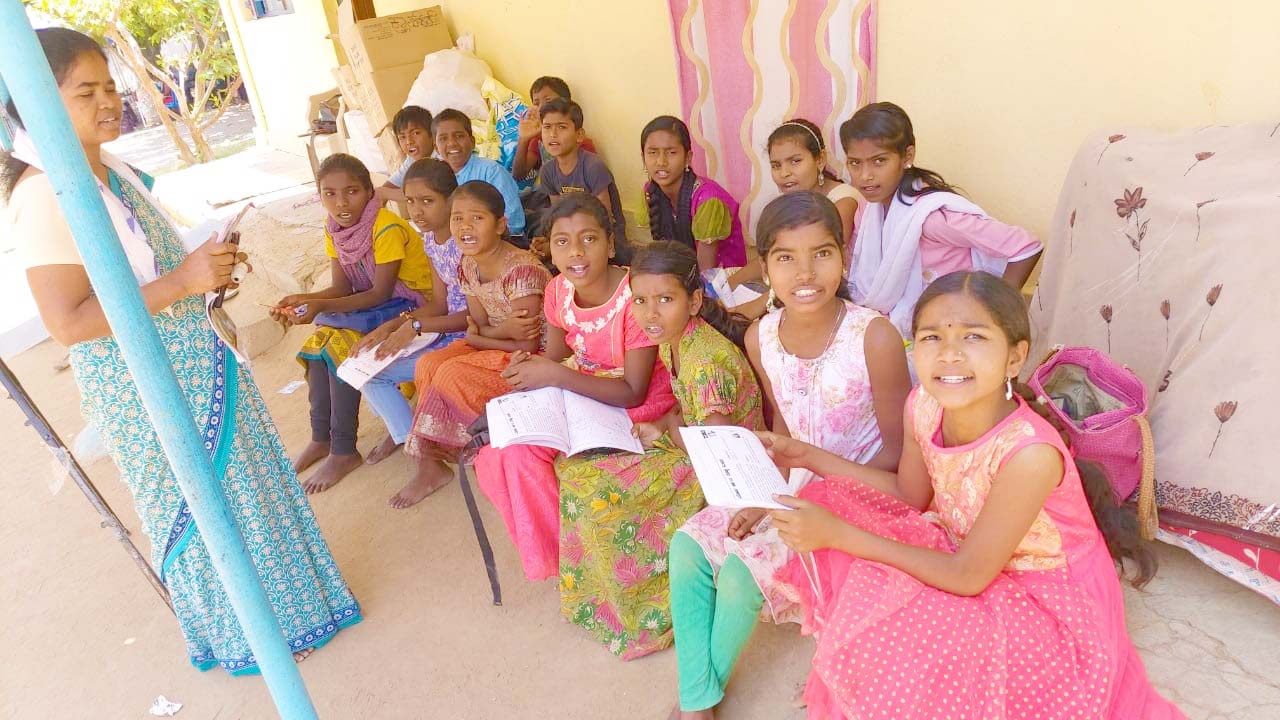 Our Fellowship Lunch
Like everywhere, we've been putting an extra emphasis on handwashing!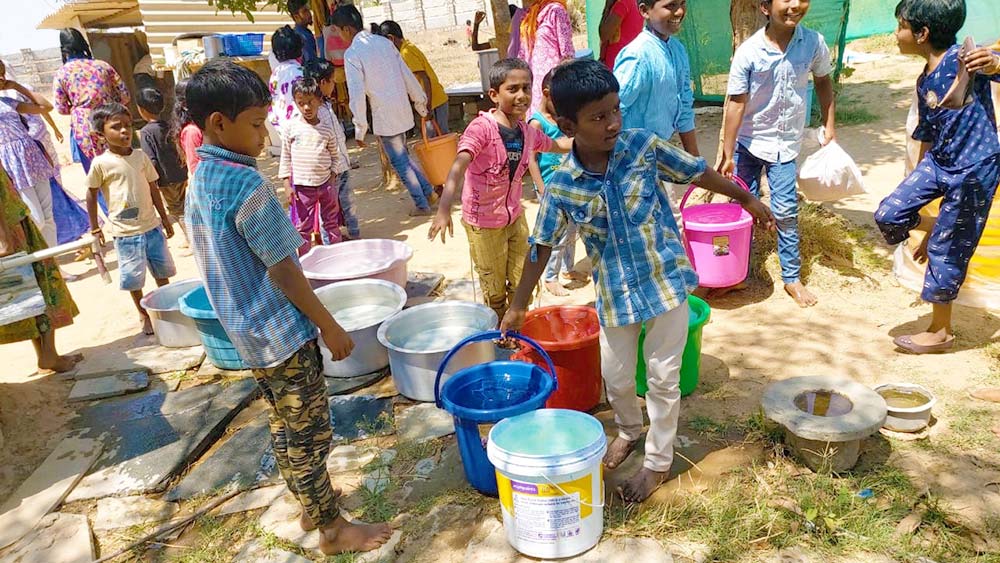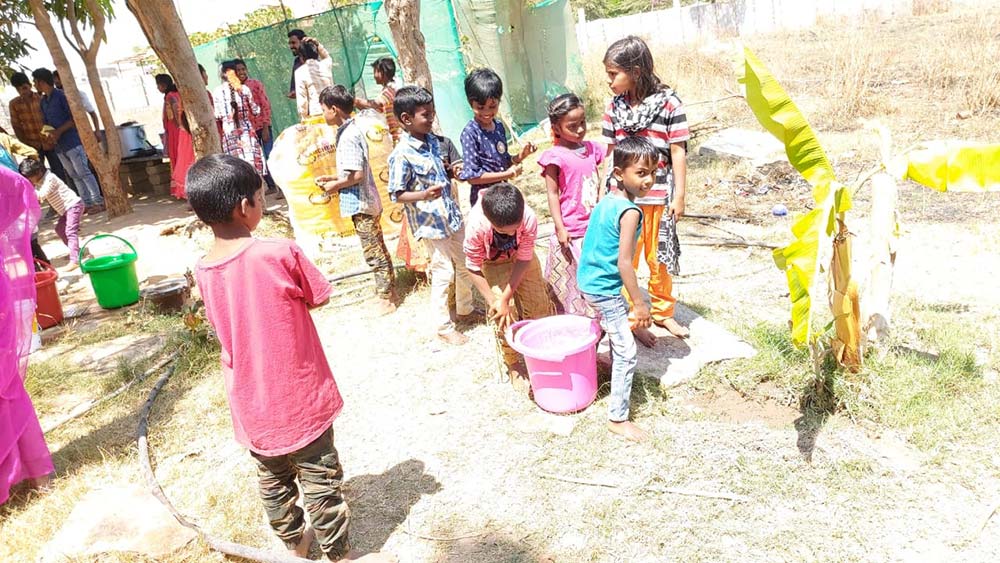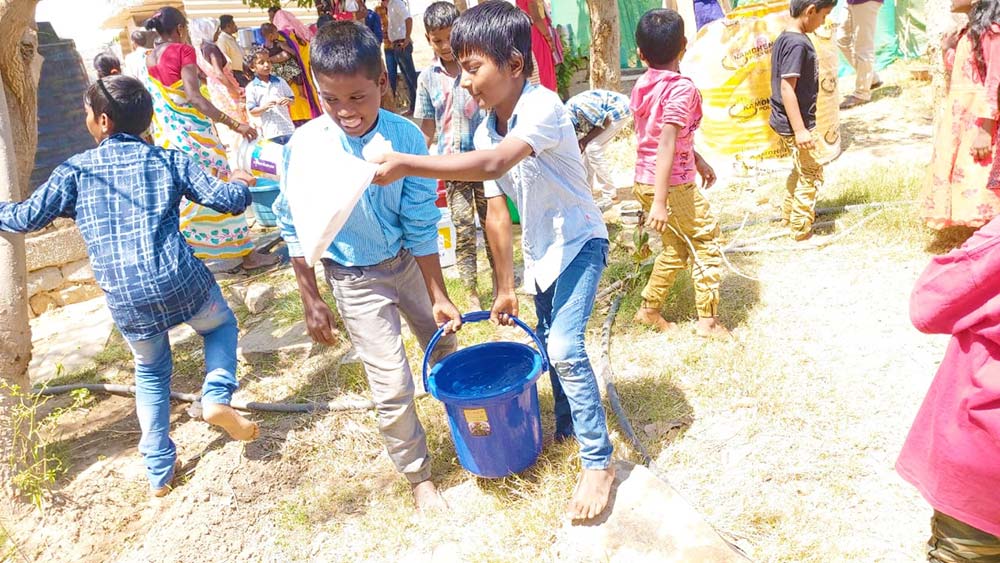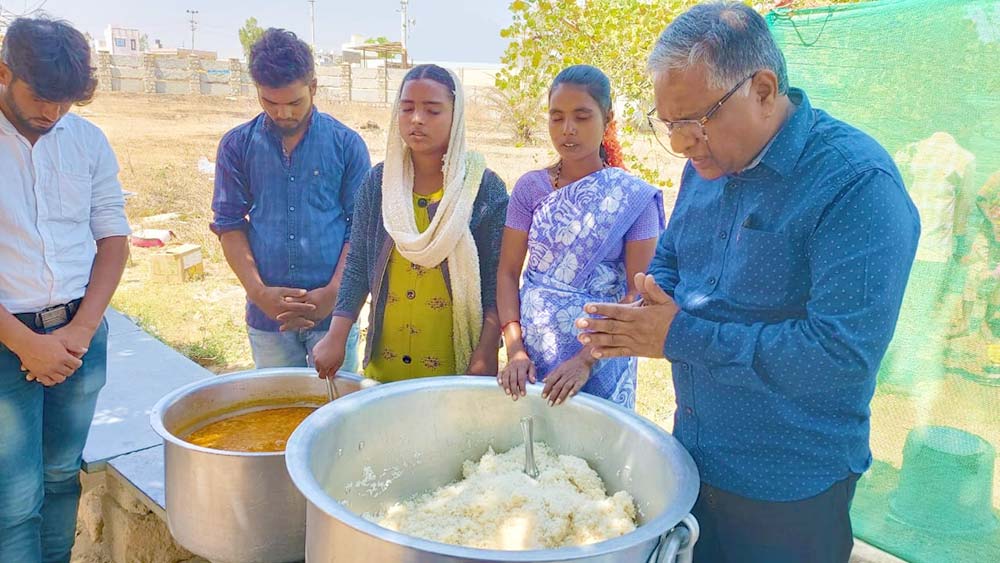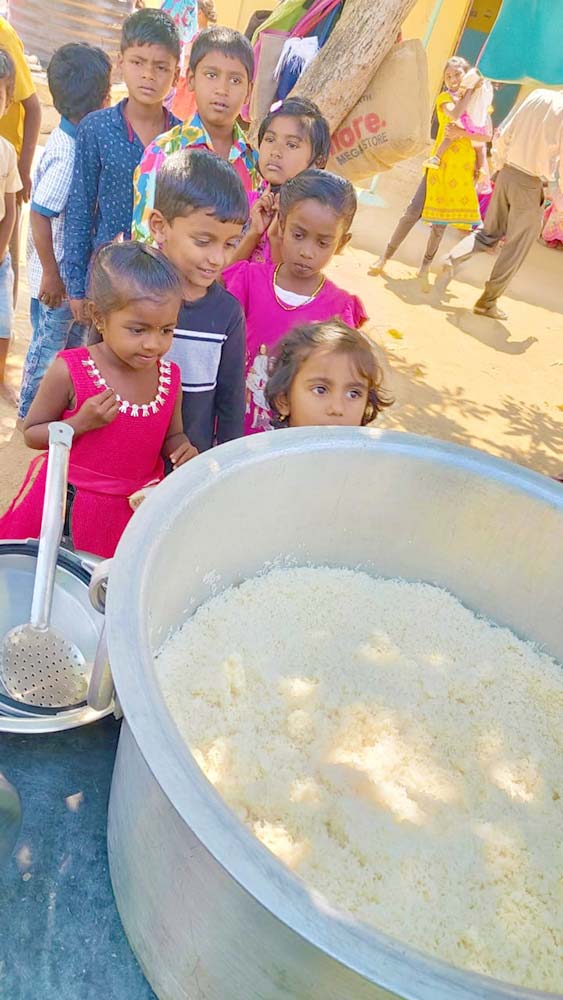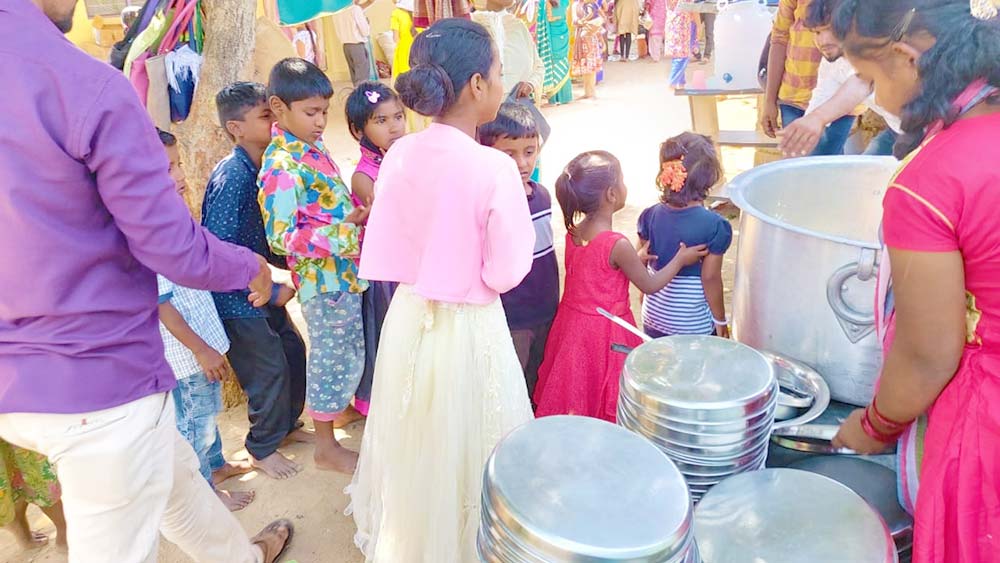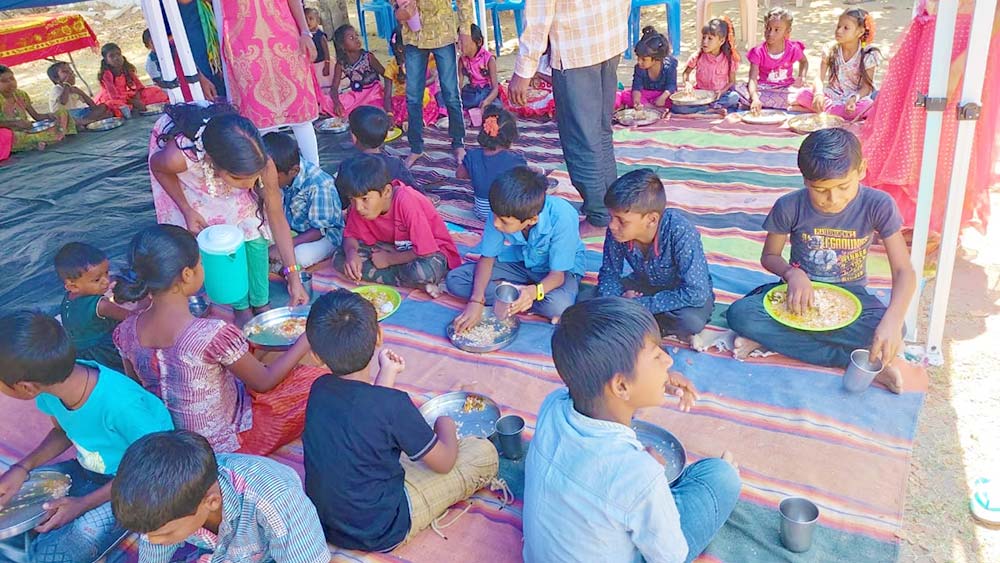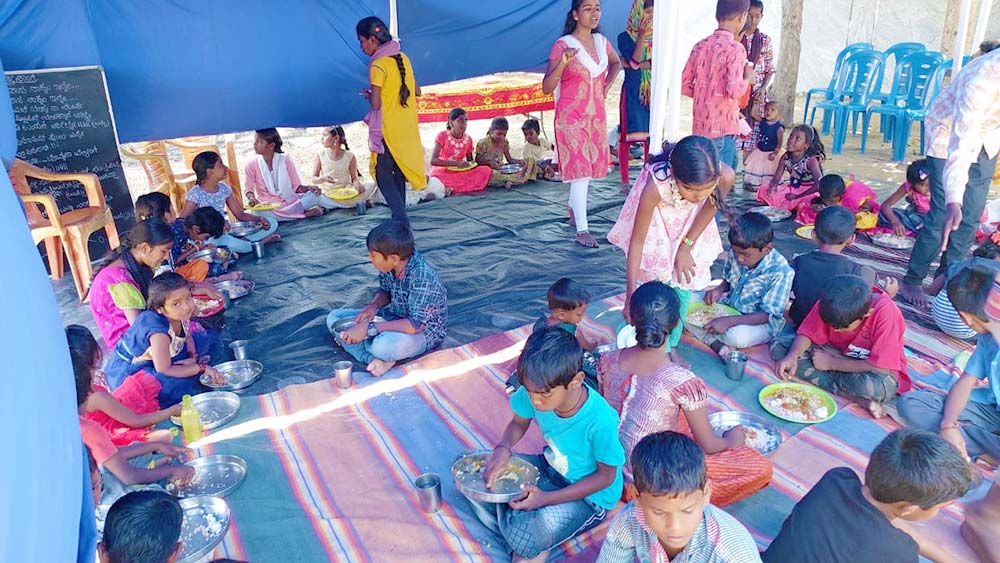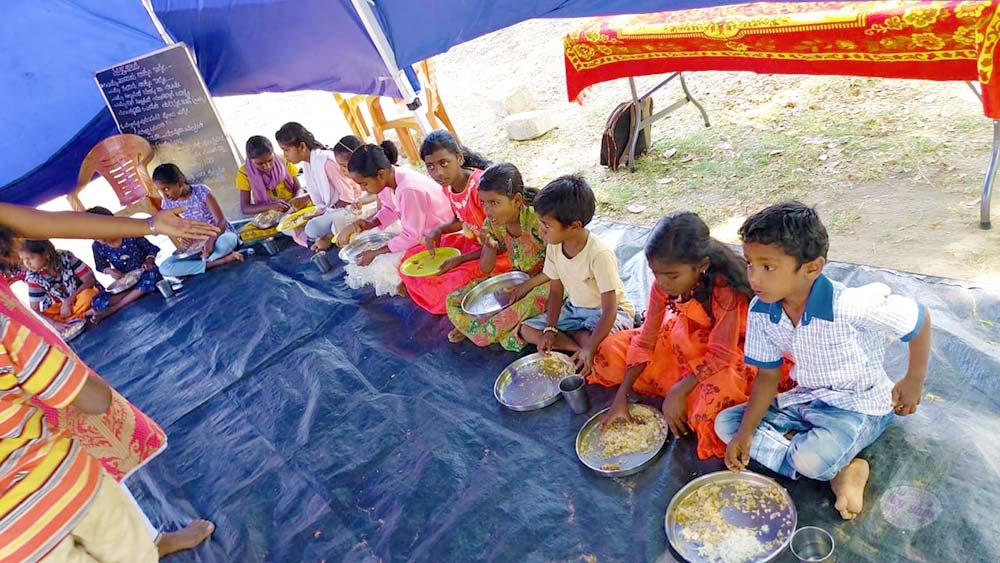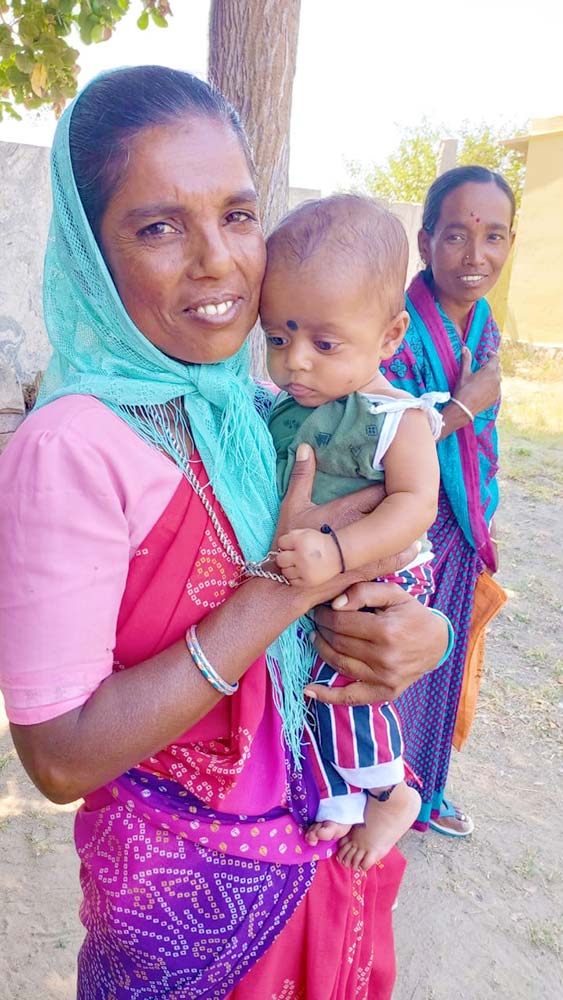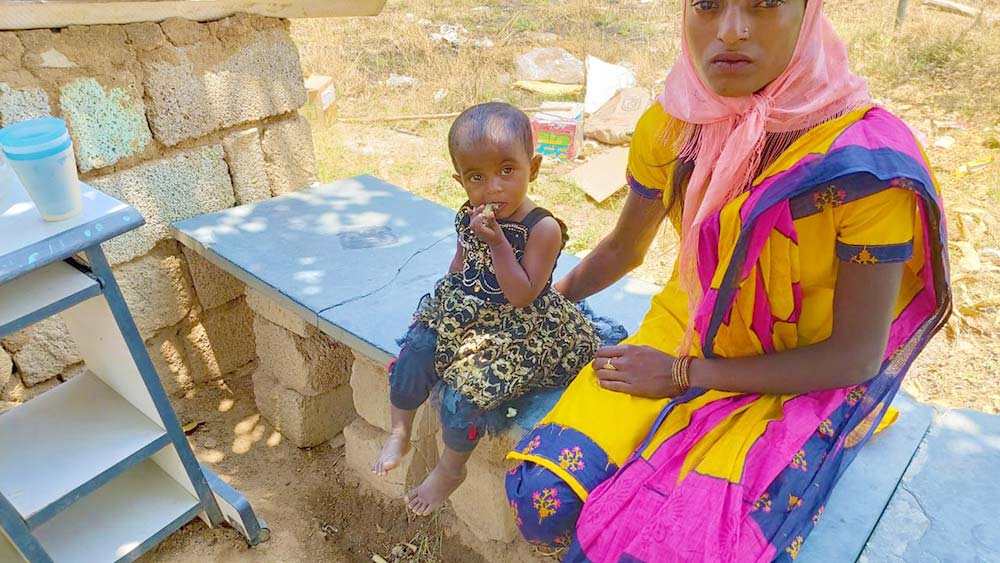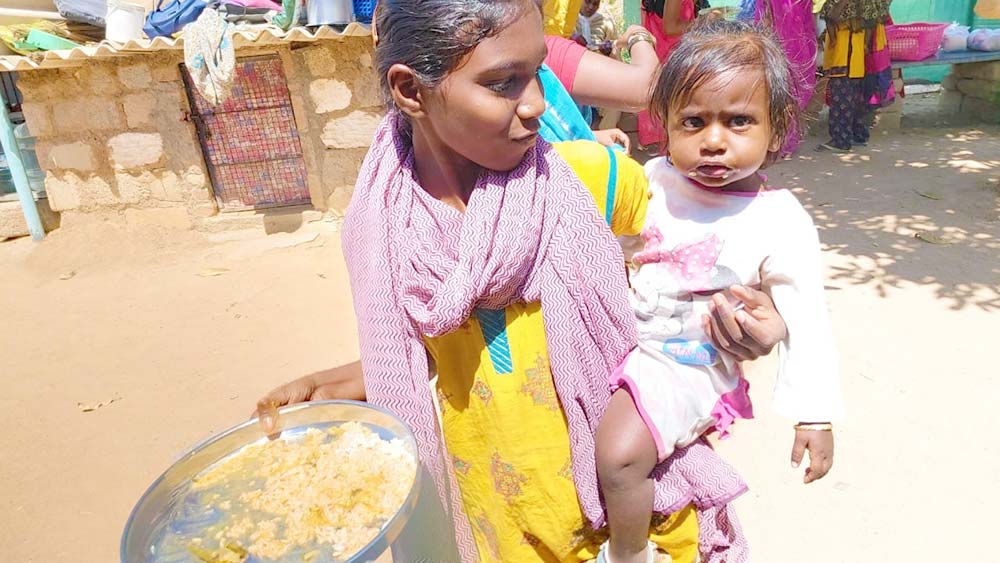 We gave rice to each family. We're looking into more grains and groceries we can get to make sure no one goes hungry while in lockdown.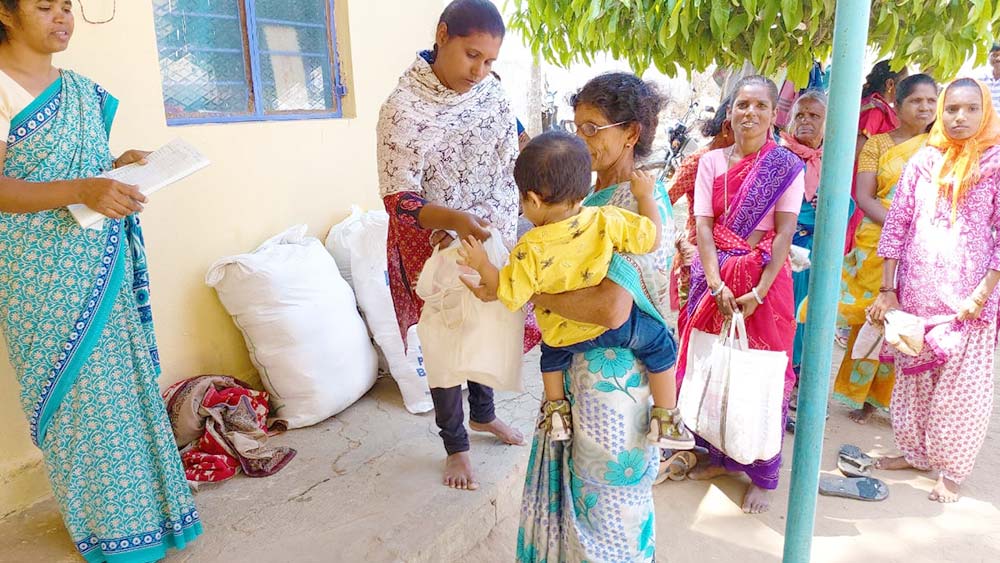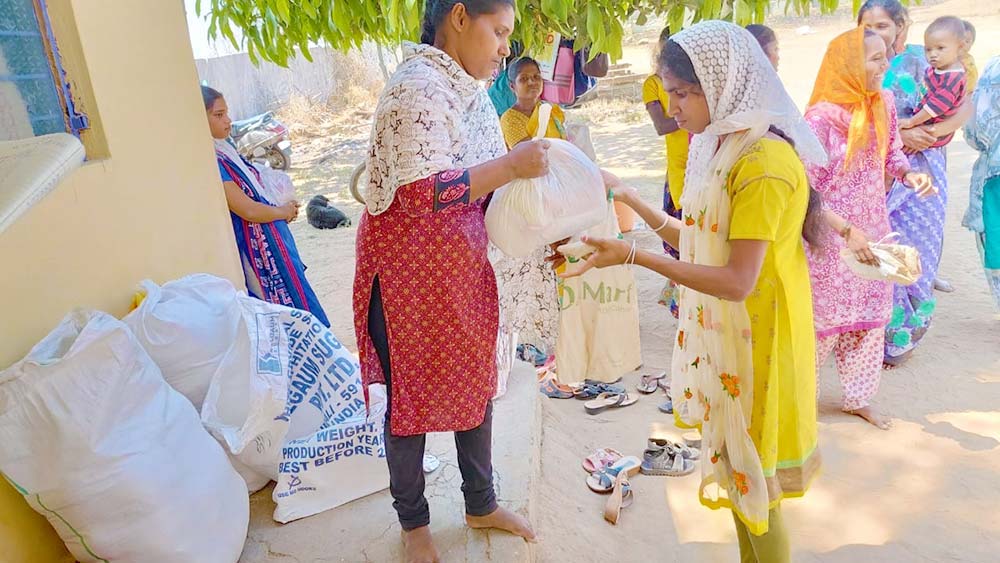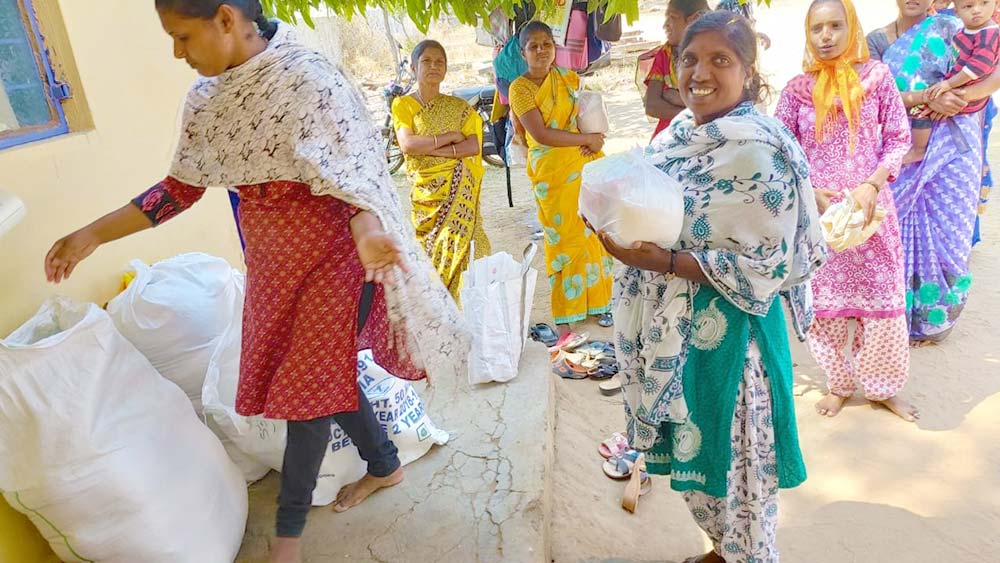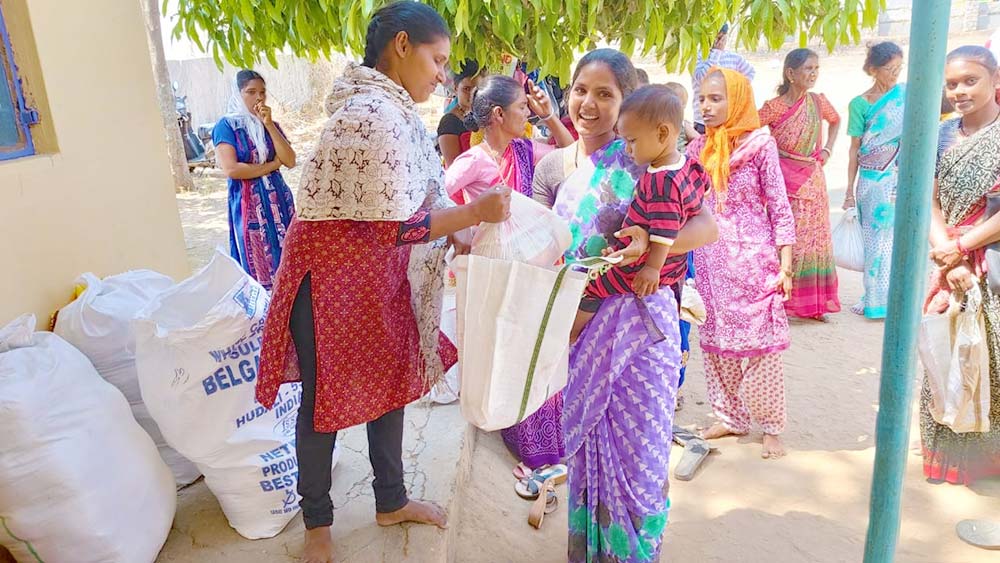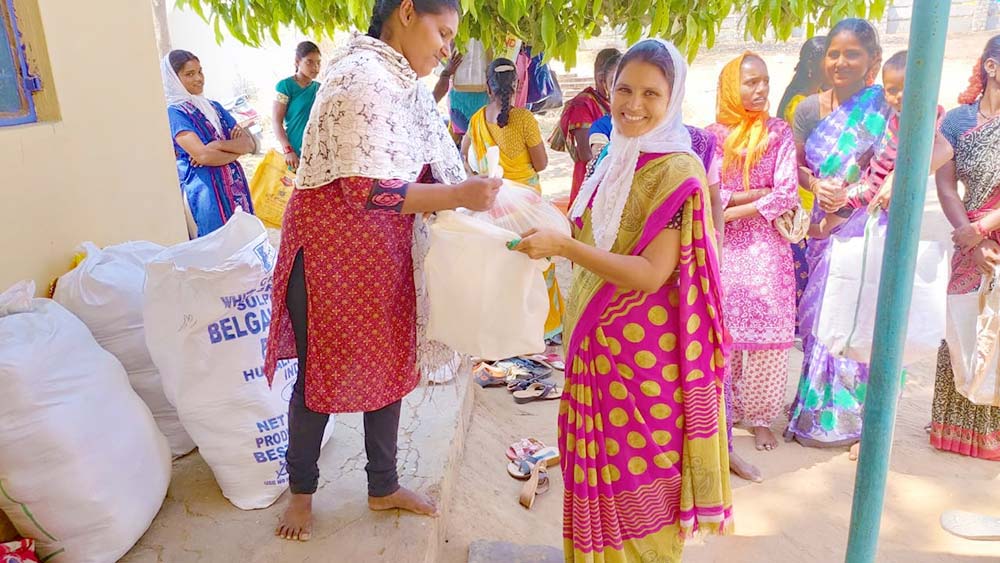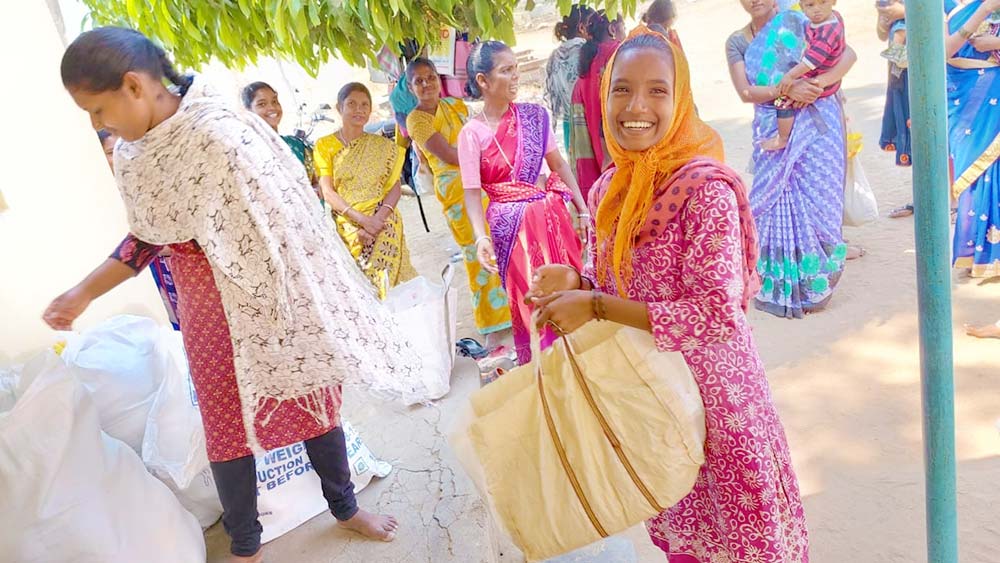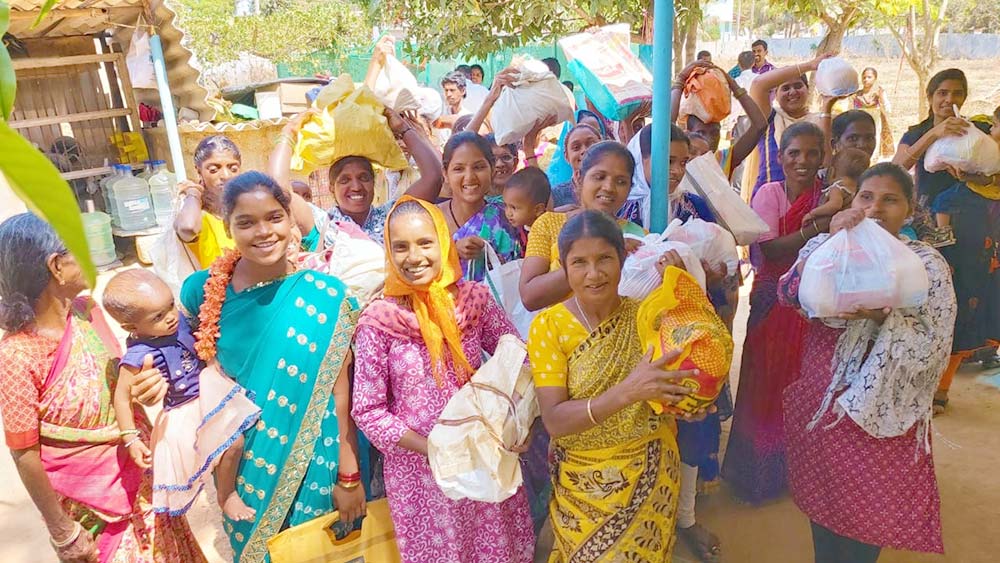 Thank you for your love, your prayers for those we serve around the world! It's absolutely amazing what happens when we come together and follow the Lord's leading. I'm beyond grateful for you all!
If you'd like to see more than we can share here, email me for access.
Thank you for keeping us, this ministry and our outreaches in prayer, and thank you for your support! We couldn't do any of this without you.
· You can get notified when each post goes live by signing up for our email list.
As always, email or fill out our Contact form with questions, feedback, and suggestions.
God bless you!
♥ Samantha
---
Here's a recap of this week's featured posts, in case you missed any:
Articles
Commentary on the Psalms
Q&A