40 Days of Prayer: Praying through the Bible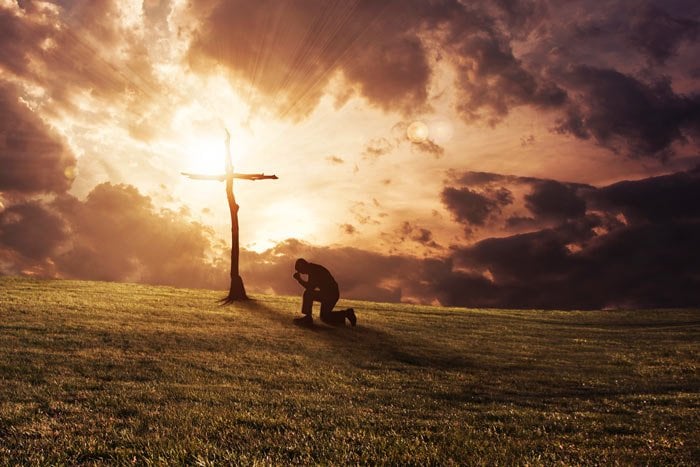 Welcome to Day 3!
Thousands of you have joined us for these 40 days of prayer, both on the site and in the forum! I'm so excited to see the transformation and change the Lord brings into our lives these days before Easter!
**We keep the forum private to keep those in persecuted areas of our outreaches safe and to keep your prayers and fellowship private too! I received several requests through our contact form with addresses that bounced, so if you have asked for an invite and haven't received it, please try again and double-check your email address.
You can catch up on this series:
I'll be posting throughout the 40 days, but not every day. To fellowship with others during this, you'll want to access our forum.
Bible Reading for the 40 Days
I've gotten many messages asking for recommendations for Bible reading plans to go along with their prayer time these 40 days. I like to read through all four Gospels right before Easter. No special order, I just start in Matthew and keep going! I know some people break the Gospels into the four seasons and they read just the Book of John before Easter.
I love to spend this time of year focused on the life of Jesus and His words in the Bible. If you'd like to join me, I have a chart that takes us through a couple of chapters each day.
⇒ Since we're on Day 3 already, you can begin on Day 3, or read extra to catch up depending on your schedule!
No judgment, no worries! As always, reading some is better than reading none. God will speak through His Word when you read it!
If you'd like to join me, here's the breakdown for the first 12 days taking us through Matthew. If you'd like to keep going through them all with me, let me know and I'll post the next set later on!
Reading through Matthew in 12 days
Feb 26, Day 01: Matthew 1-2
Feb 27, Day 02: Matthew 3-4
Feb 28, Day 03: Matthew 5-7
Feb 29, Day 04: Matthew 8-9
Mar 1, Day 05: Matthew 10-12
Mar 2, Day 06: Matthew 13-14
Mar 3, Day 07: Matthew 15-16
Mar 4, Day 08: Matthew 17-18
Mar 5, Day 09: Matthew 19-20
Mar 6, Day 10: Matthew 21-23
Mar 7, Day 11: Matthew 24-25
Mar 8, Day 12: Matthew 26-29
How have your first three days been so far? Have you noticed any struggles or difficulties? Or have you been full of peace and excitement for what's to come?
♥  Samantha