Pray: For Rukku and Esther

We've split up the weekend posts! You can see the other two posts here:
Two urgent prayer requests this week:
Pray that we find Rukku safe and sound
When visiting the villages this week, we realized we hadn't seen little Rukku for several days. And we just learned that her brother came and took her. Her sister didn't want her to go, but in the culture, the brother has authority. Both their parents have passed away, and when her sister married, Rukku moved with her sister to our village.
I wish I could assume the best, but I can't. Our volunteers are very concerned about this. And because he took her to an area a district away, we can't check up on her. During this strict lockdown, our volunteers cannot leave the district.
Please pray with us. Pray for her safety and protection. Pray that she will be kept from all harm and that those with her will only have good intentions. Pray that God will make a way for us to find her and check up on her, and bring her back home.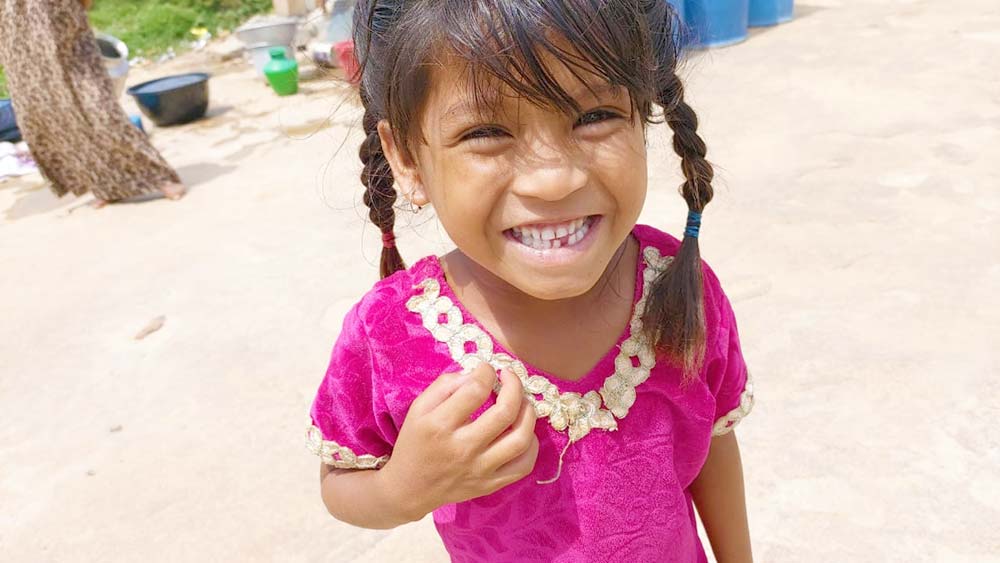 ---
Pray for Esther and her mom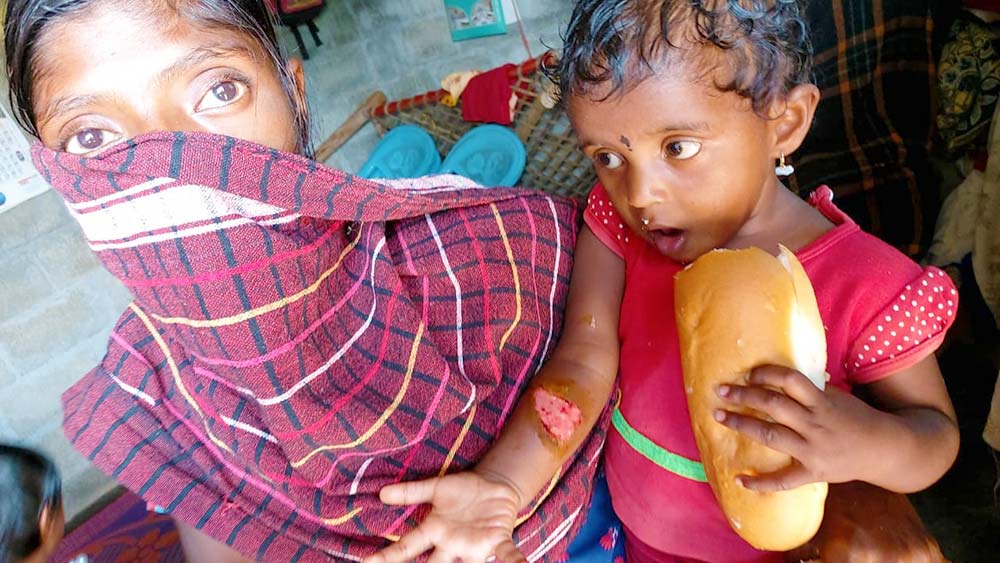 When visiting the village in India this week, we saw 14-month-old Esther (Joel's little sister) had a large burn on her arm.
When the city started opening up, many of the adults began trying to work again. What we didn't know is that some of the moms have been going back to the dangerous rock fields. They must bring their little ones, and they sit them under a tree while they work.
One day, Esther was crying, and a woman who was there cooking got frustrated with her. They didn't want to call her mom, Rathna, over because they didn't want her to take a break. So instead, this woman took a stick from the fire and burned her arm. A grown woman decided that burning the skin of a baby was the right decision to stop her from crying? Or did she justify her abuse because the baby is from the lowest class in society? I am livid. And heartbroken. Some days the evil, the lack of love, and the injustice are just too much.
For all this risk that day to her child, Rathna earned $1.66 USD.
I asked our volunteers if we can make sure the moms can stay home. It's a pandemic! We can provide food, but accepting food without work doesn't bring dignity, and so they look for ways to work—which is good! Except when the options are dangerous jobs in the middle of a pandemic.
We are committing to make sure all have more than enough food and necessities. So no one is tempted to go and work in danger. Later when it's safe to work, we will need another option for those who are too shy to sell in the markets.
We need to keep them out of that dangerous, evil place, where their lives are viewed as disposable, and where a woman can burn a baby without any consequence.
I'd love to be able to take advantage of this time to teach skills that they can use later. Sourcing materials and visiting the villages is difficult during the lockdown, but there might be options. Please pray with us for solutions!
I want to make sure all the women in our groups can stay home with their little ones, especially during the pandemic. And afterward, when it's safe to work again, I want them to have safe, reliable, dignified work. Please pray with us for solutions. Please pray with us for provision for all the moms. Pray with us that they will know God as their provider and that they are valued and worthy of love in Him, not because of any work they can do. Please pray for little Esther for healing and no infection.
We were able to have a doctor look at Esther's arm, and he said it is bad, but thankfully not deep and should heal well. We bought medicine to keep it from getting infected. Now we need to make sure it can't happen again.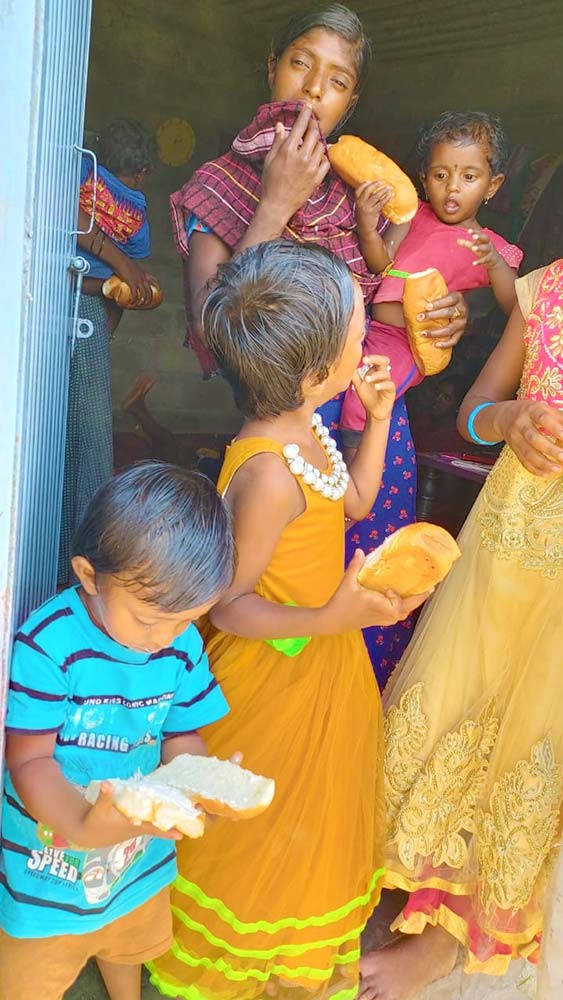 Thank you for your prayers, your support, and love for all we serve.
You can see the rest of our outreach this week on this page:
♥ Samantha