This week in Mexico 1-20-23

We've had so much rain that the rivers flooded the valleys in many areas along the coast here. We were stuck for a few days, and some of the other areas we serve too, are still trying to get out.

Quick links to the other parts this week:
Flooding
Earlier this week, we had a huge storm. The river that flows through our valley out to the ocean overflowed and flooded the valley both from flowing down from the mountains and from back flowing from the huge ocean waves!
My brother took these photos from inside the house with a zoom lens. Below on the left are two blue barrels. These are water for horses kept along that side of the road. You can see the tops of the fence posts in a straight line, and in between is our road. We were stuck for a few days, but the water has receded a lot, and while very muddy, the road is passable now.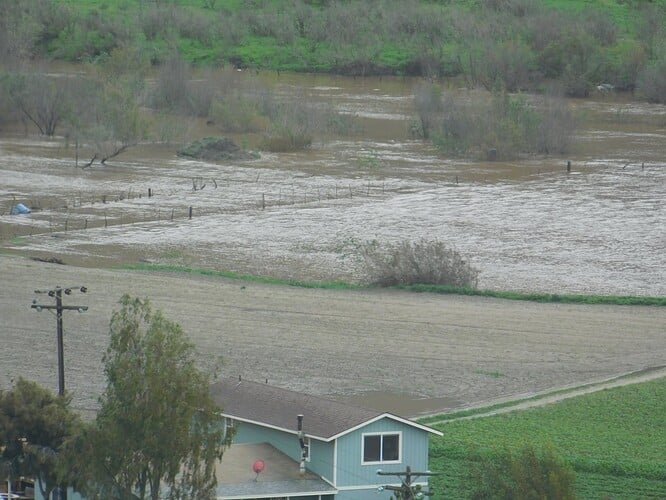 This is looking the other direction toward the ocean. You can see how the agricultural fields have flooded and the other road as well.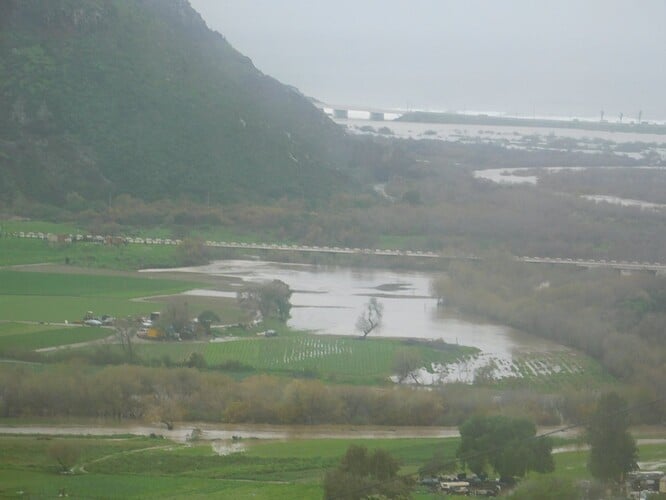 We are still trying to make it into a couple of the areas we bring groceries to that also had rivers flooding their road. One man and his dog were killed when trying to cross the raging river in their area. So as soon as it's safe to cross, we'll be able to get them food! ♥
Jaqui update
Jaqui just got home last night for the weekend off from radiation treatments, and so after I share our week with you all, I'll head over to see her. She said that this week, all the side effects have been much worse, and she's lost a lot of weight. We're going to see how we can enough calories in her to keep her going. Jaqui is just over halfway through now, so she needs to keep up her strength for two more weeks. If I have the dates right, and there aren't any holidays I'm forgetting that would delay her treatment, she should be done on Monday, Feb 6. Thank you so much, everyone for praying!
Our Roofing project!
With some sunny days, we could continue the roof we are replacing! We had no idea how much rain we would get while trying to finish this! But I'm so glad this sweet family will have a dry house next rainy season! Each of those rebar forms we make by hand, and they are placed and ready for the insulting foam sheets to go in between next week. Then we'll be ready to pour the concrete!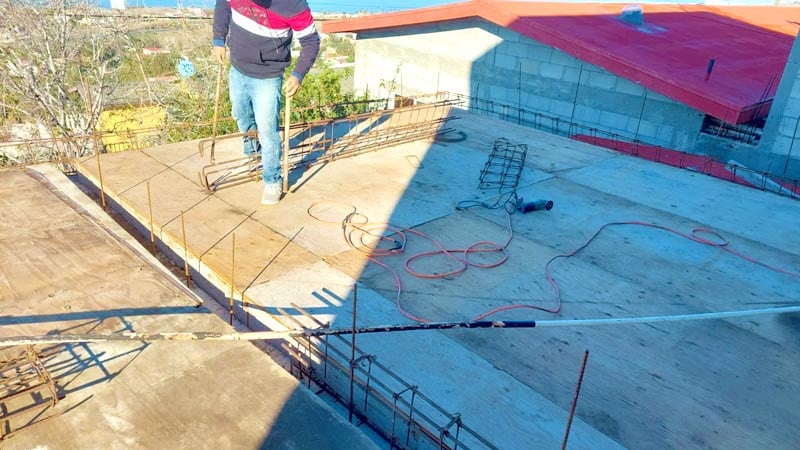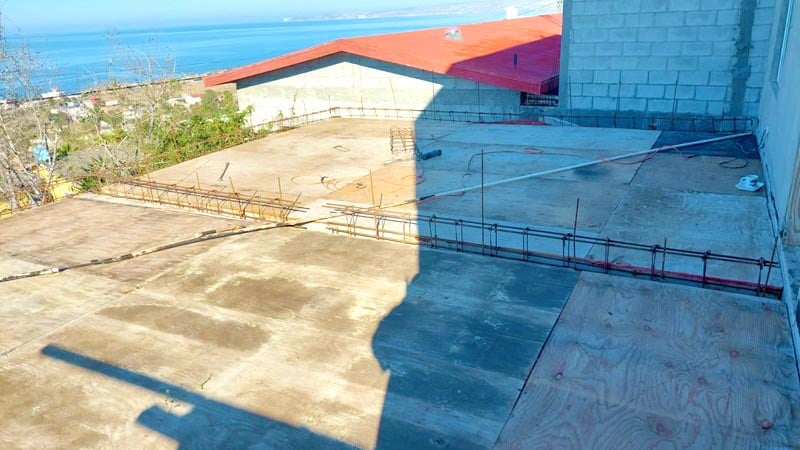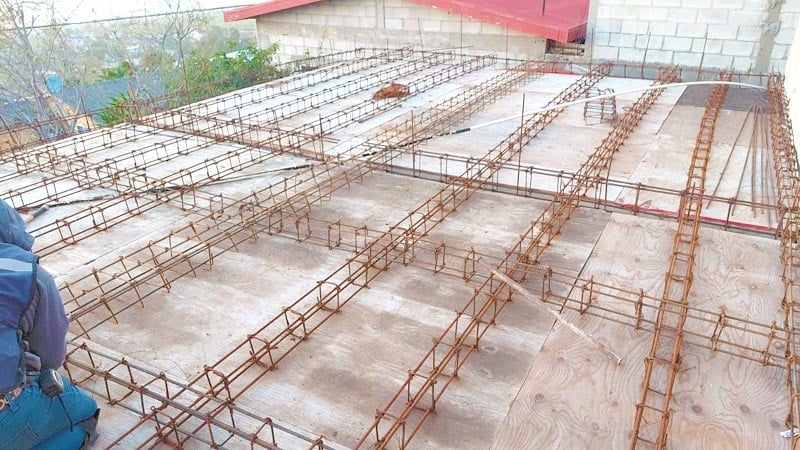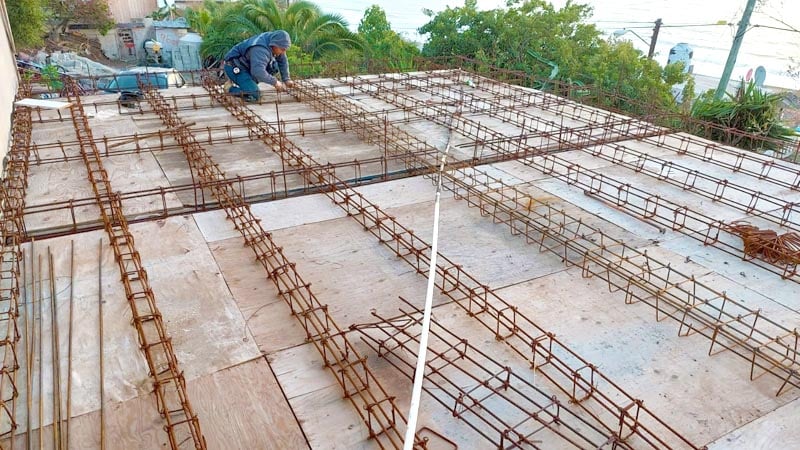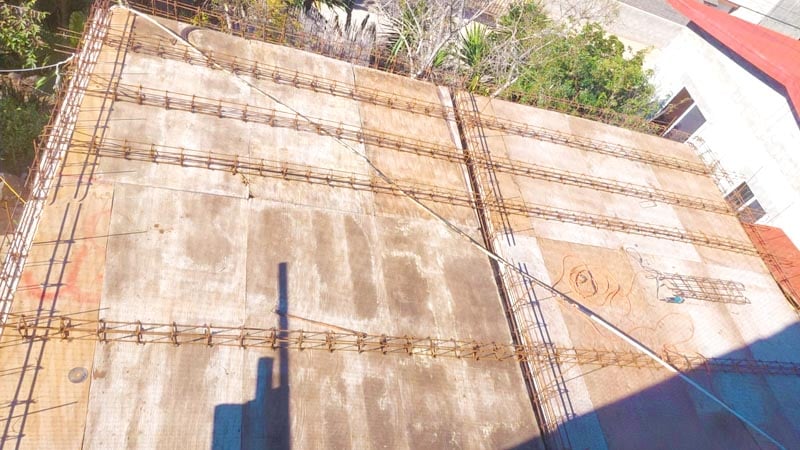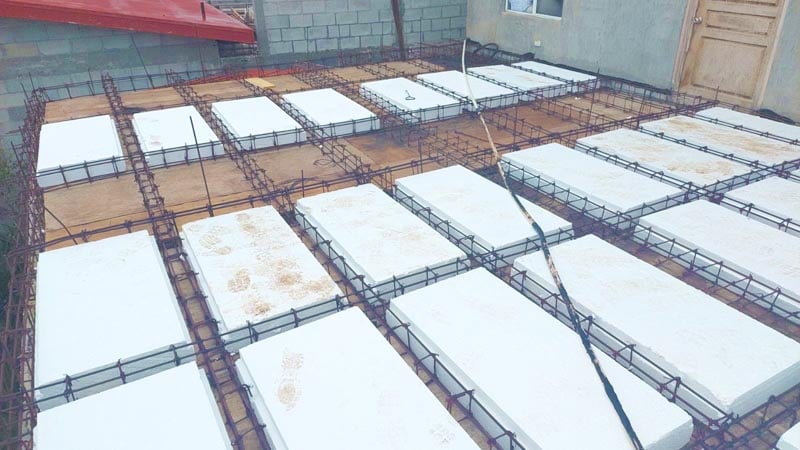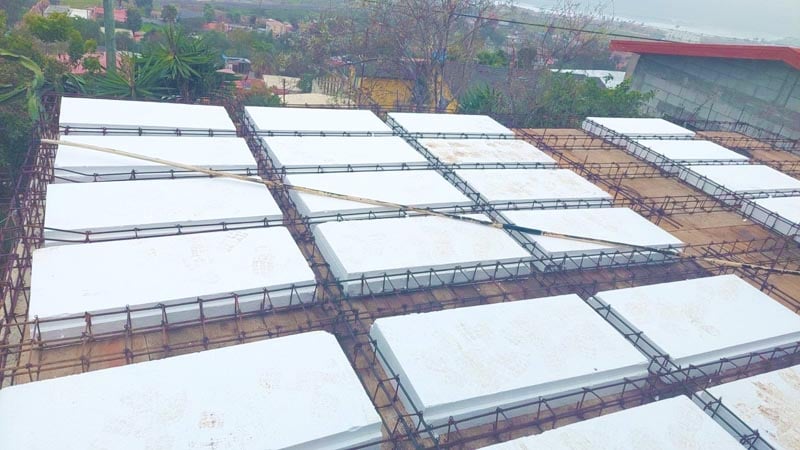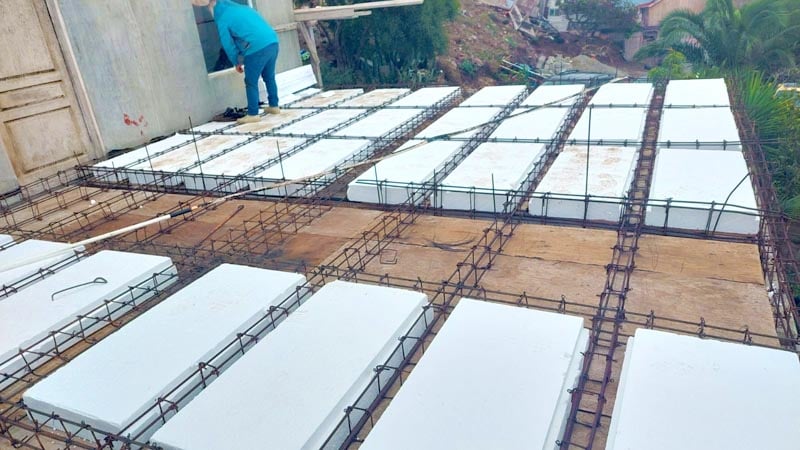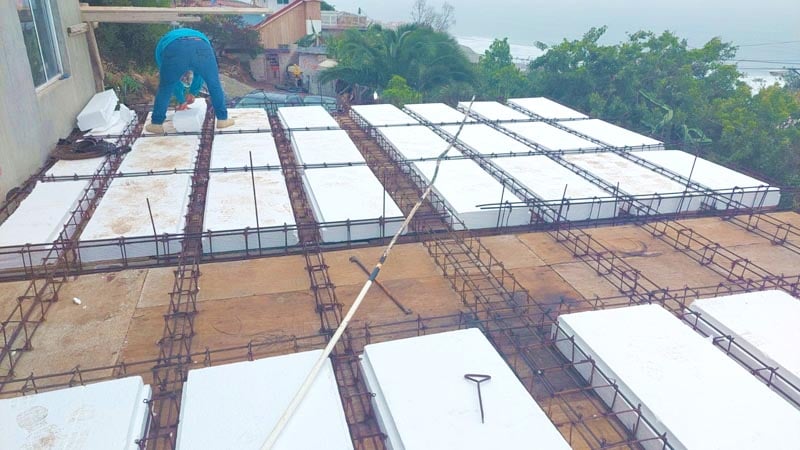 Escuelita— Our after school kids' classes
You can see how much greener everything is in some of these photos. All the places that are brown all year long are bright green. We've been joking that it looks more like Ireland since the storms than the desert climate of Northern Baja.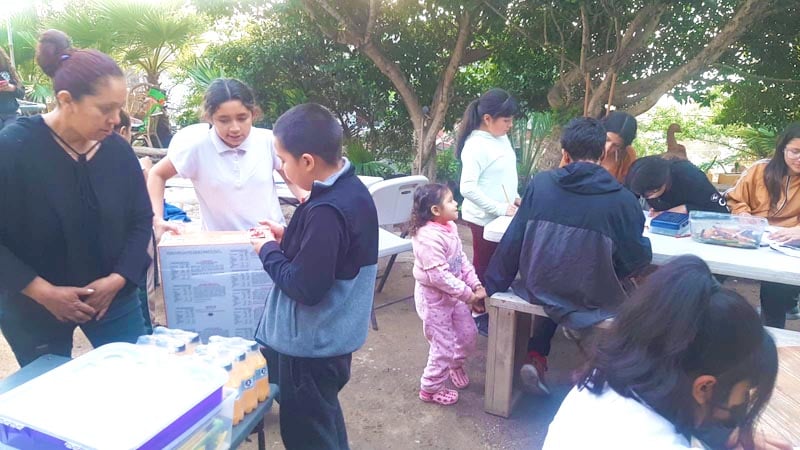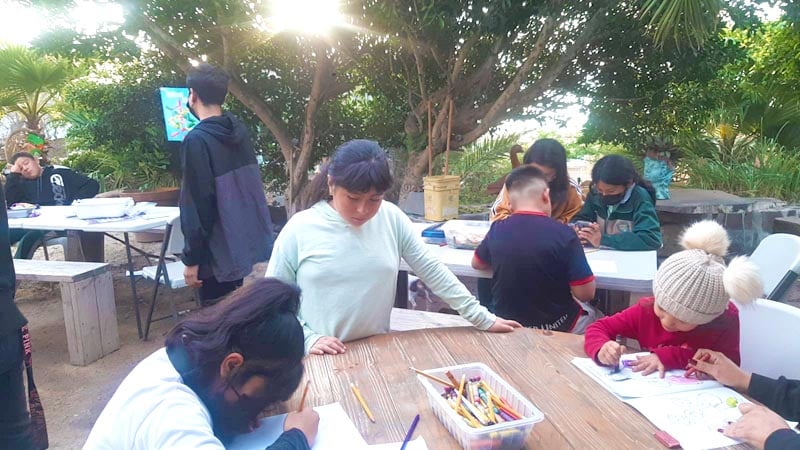 While running errands in the States, Office Depot had notebooks clearance for $1, so we could get a bunch for the kids. They also had these little cardboard play houses for the kids to color and play in.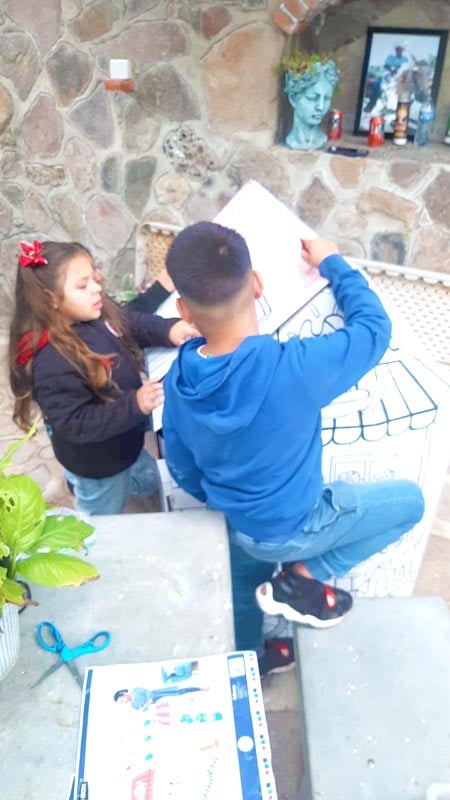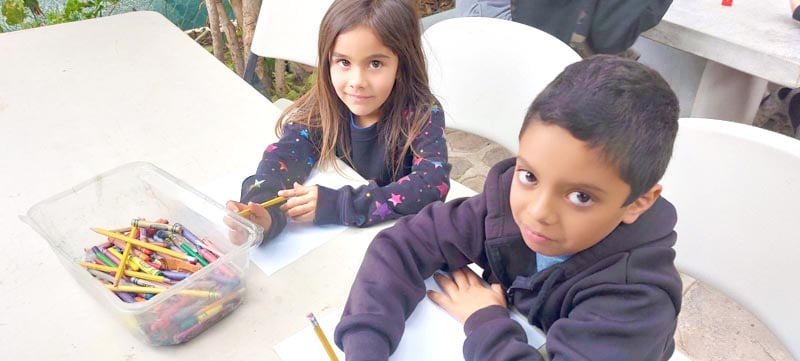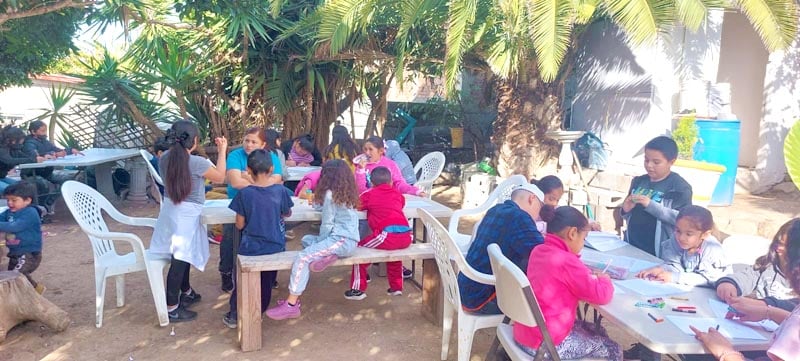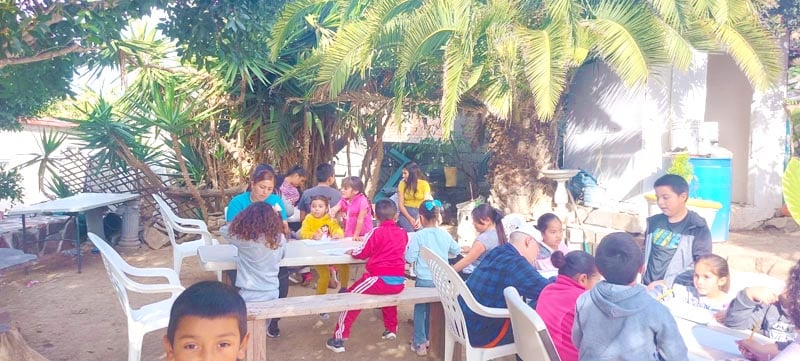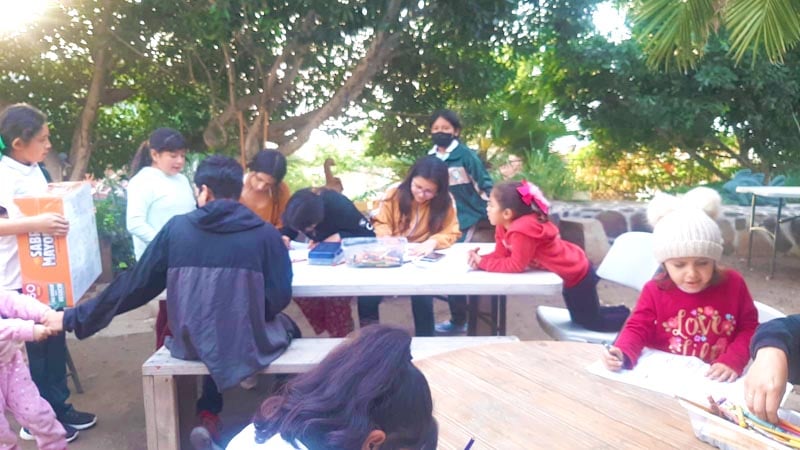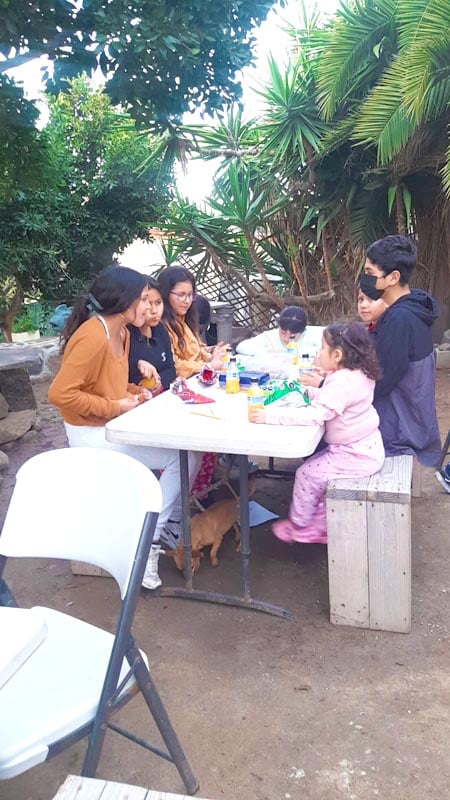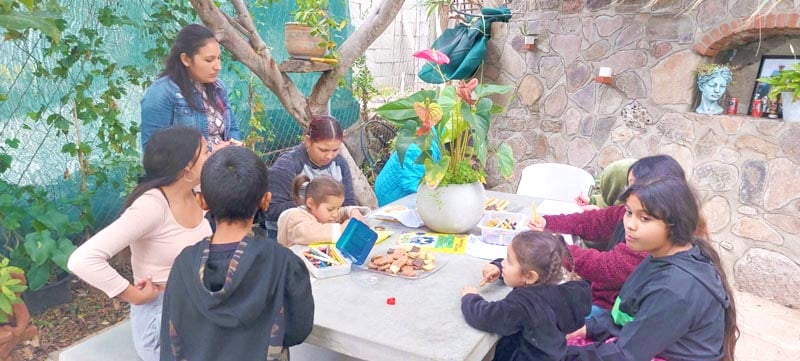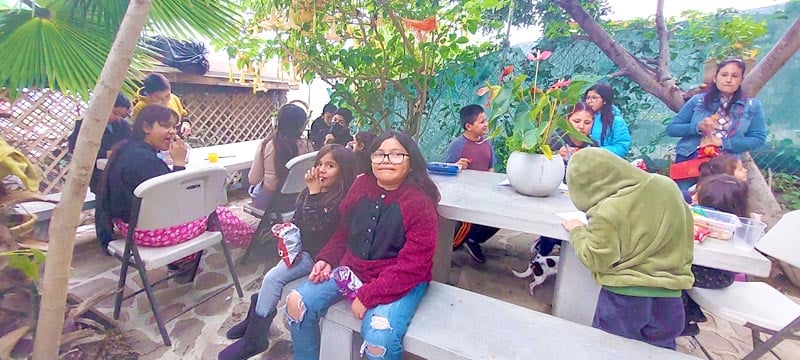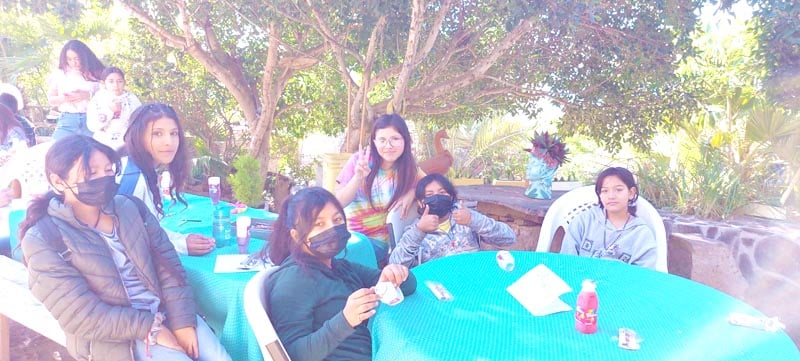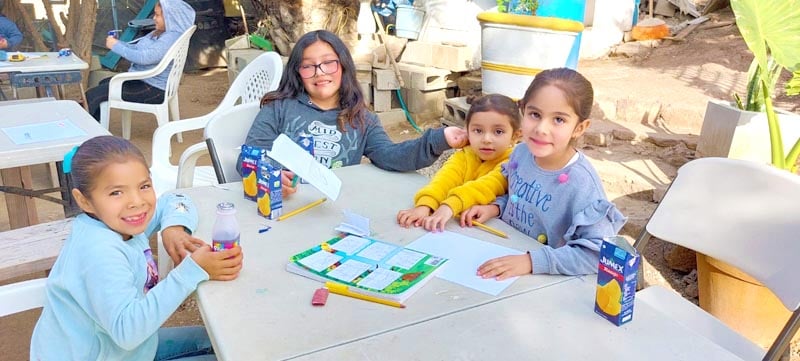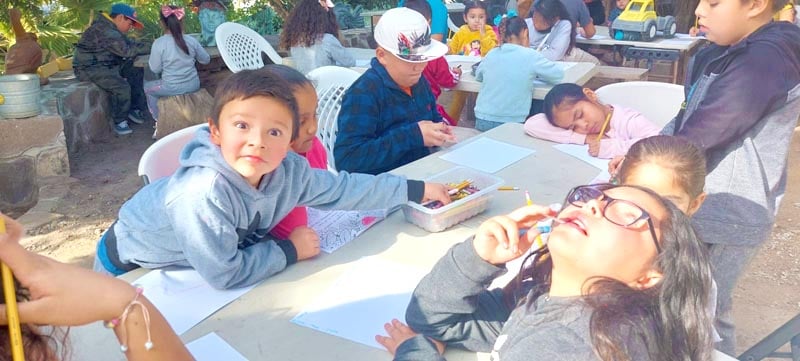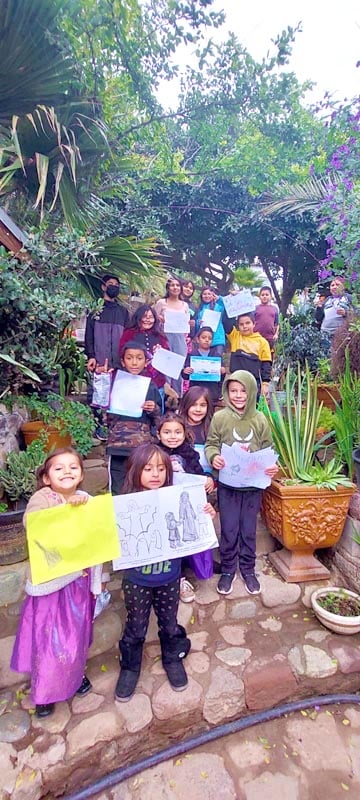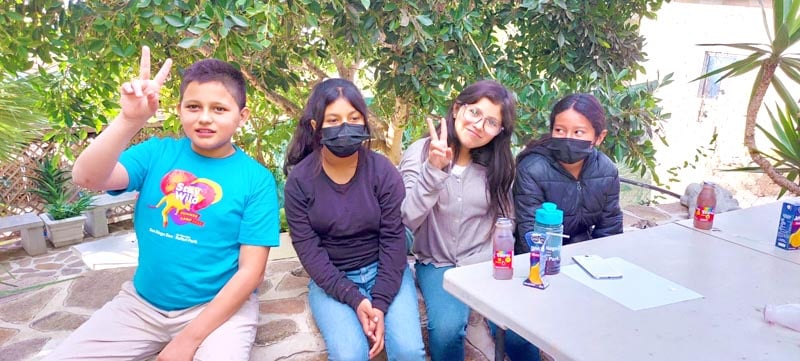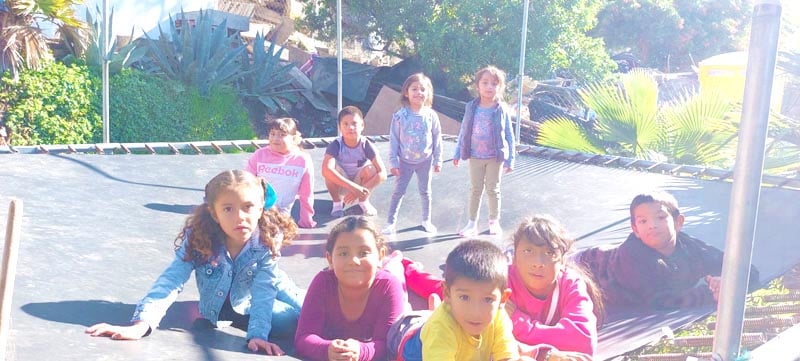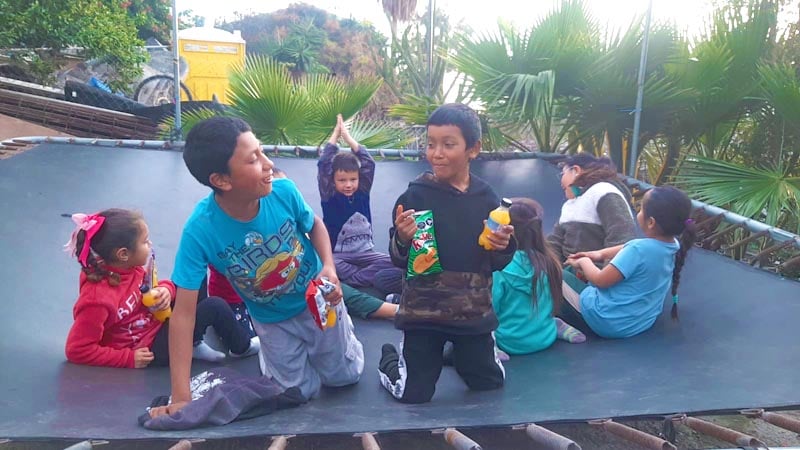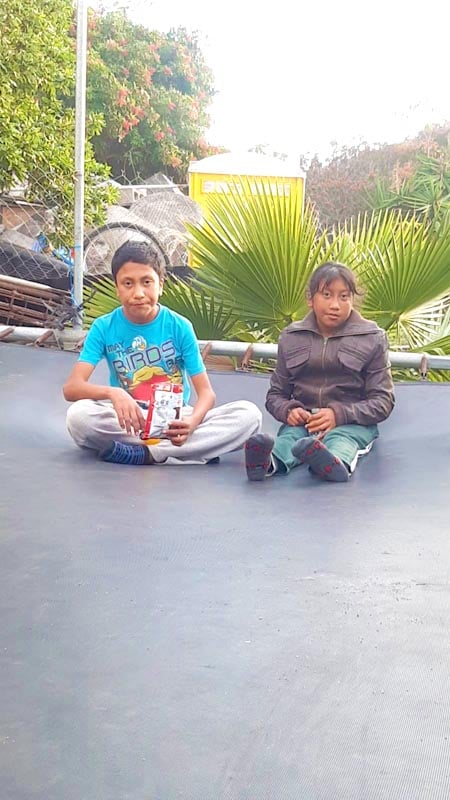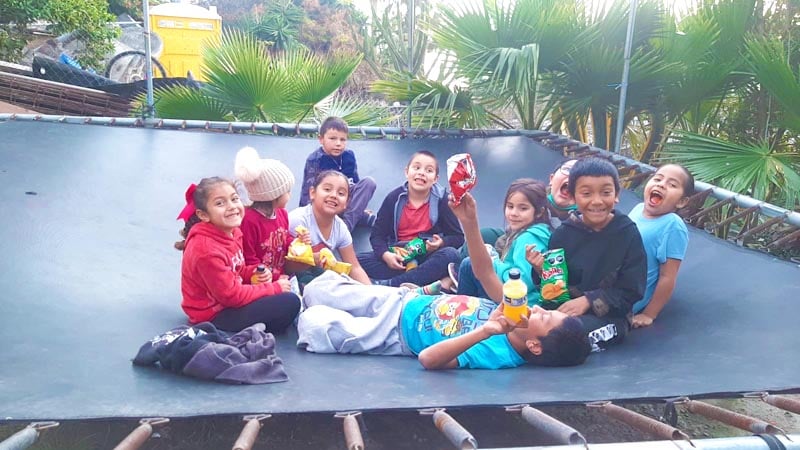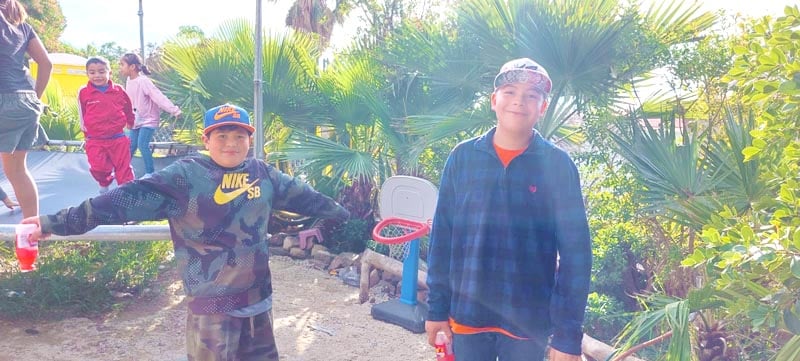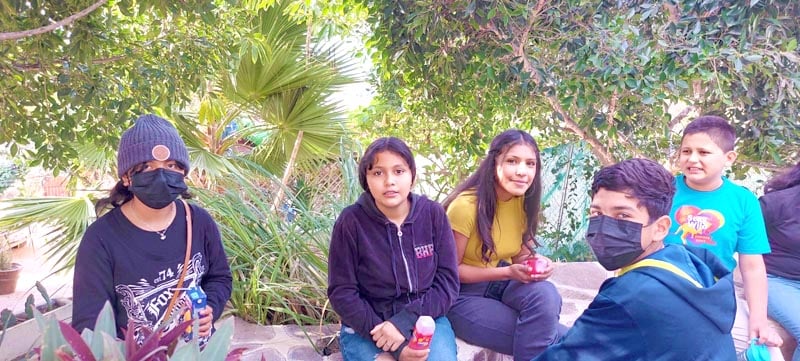 Thank you so much for praying with us for those we serve together!
See the other parts this week:
Thank you for your love, and your prayers for those we serve around the world! It's absolutely amazing what happens when we come together and follow the Lord's leading. I'm beyond grateful for you all!
If you'd like to see more than we can share here, email me for access.
Thank you for keeping us, this ministry, and our outreaches in prayer, and thank you for your support! We couldn't do any of this without you.
· You can get notified when each post goes live by signing up for our email list.
As always, email or fill out our Contact form with questions, feedback, and suggestions.
God bless you!
♥ Samantha