Personal stories from India: Kamalamma

We have served many people in poverty since we began Gracethrufaith, almost 20 years ago (September marks our 20th anniversary!). We've seen that poverty often brings its victims not only unreliable food and shelter but also a lack of love and dignity.
It breaks my heart to hear the stories of the women in our church in India, but they are honored to tell you their stories. They are honored to know that people they've never met care for them and want to hear their stories. They are grateful for the love and support you have sent them from around the world that has transformed their lives. I'm so grateful, and I thank the Lord each day for all of you who pray and give to these outreaches.
These families have been poor for generations. Their tribes are the least in society, illiterate, and not able to go to school to improve their futures. Unable to provide basic necessities, families are broken and many turn to alcohol and other addictions. They are vulnerable to disease, starvation, and exploitation.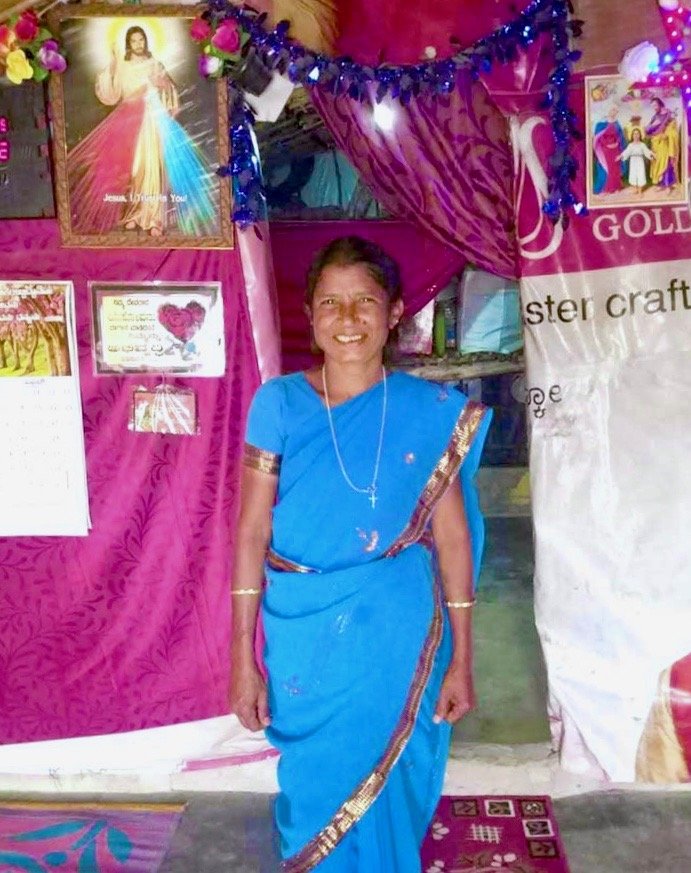 They have lived without sufficient food or shelter, with many in their families dying from dangerous work, starvation, disease, and alcoholism. Most have grown up without dignity or hope.
When we began working with this tribe after Parvathi's death, Kamalamma was very sick and didn't have any hope of getting better. Her hut was next to Parvathi's, and they were very close.
Here is her story:
Kamalamma: My life was filled with tragedy until I met Jesus. Since I have only recently begun to learn to read, I do not know how old I really am. We guess I am in my mid to late 30s.
I come from a large family of 8 children, but only two of us survived. My father taught me to beg. This is the option for people from our tribe.

When I was about 16, I was offered a job. I was excited, but when I went to inquire, I learned it was a cruel trick to lure girls out alone and helpless. I was brutally raped and then left. I soon discovered I was pregnant from this crime, I was worried because it is hard enough to beg enough food just for yourself. I did not know how I would take care of a baby as well. I was a child myself, though I did not have an actual childhood. My life was one of survival day by day.

I gave birth to a beautiful son. But before he was four months old, he became sick. I had no access to doctors or any help, and he died.

I married, and my husband was also a beggar. He would drink alcohol to forget the pain of our days, and I would drink with him. We would drink until we passed out, desperate to escape our situation however we could.

I gave birth to four more children, but two also died from lack of food and proper care.

Six years ago, my husband died. His leg became infected, and we didn't have access to doctors. It eventually became infested with maggots, and we knew it was too late. He died soon after.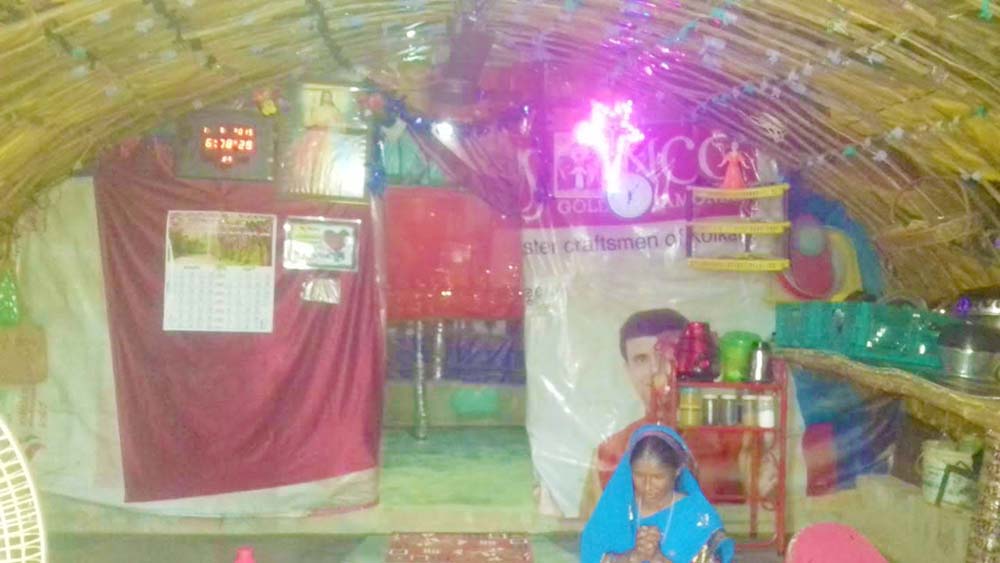 A few years ago, I became sick from years of drinking. I was so depressed that I longed for death. I knew if I died, my two children would be alone, but I had no desire to live.

When I met the volunteers with Gracethrufaith, I was very sick and hopeless. They insisted kindly to take me to the hospital, and I eventually agreed. When I was taken to the hospital, hope began to stir in me, and I thought for the first time, "I must live for my children!" Gracethrufaith gave me the love of God, and slowly, I started seeing hope in my life.

The hospital said my liver was ruined from alcohol. They told me it will never function again and that I wouldn't live long. They gave me medicine to ease the pain, but not cure me. But after a while, we noticed that I wasn't getting sicker, I was getting better! Several more visits to the hospital confirmed my liver was being healed. At our Gracethrufaith church, we all know it is the Lord!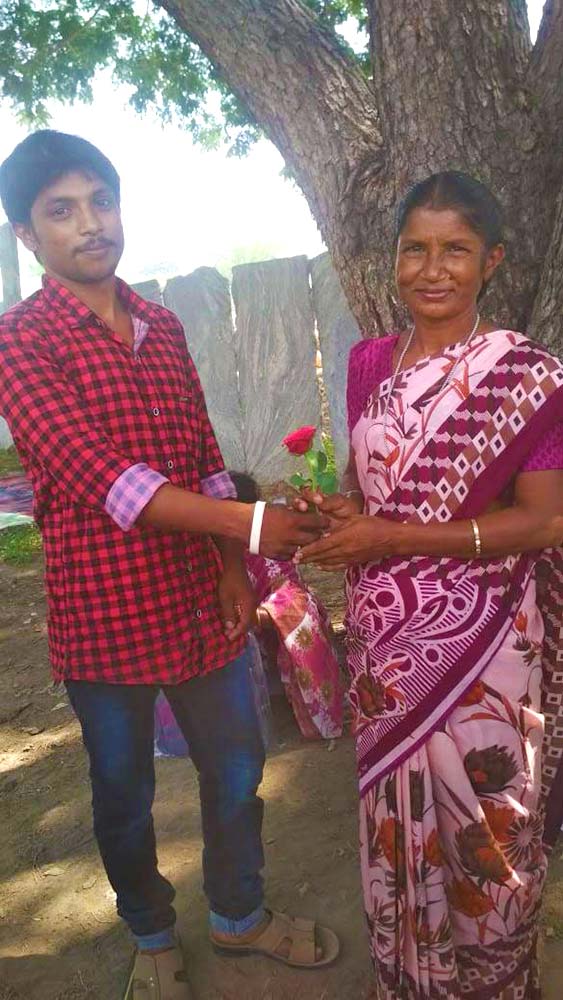 I'm excited each week for church, this church is my life. I attend all the prayer meetings and fast one day each week.

They gave me love, help, and medical care. More so, they gave me Jesus. The day I prayed, "Lord Jesus, come into my heart," I had peace, and I have had it every day since. I am totally healed. They said my liver will never function, but it is Jesus who healed me! I consumed so much alcohol, but Jesus saved me, and He saved my life.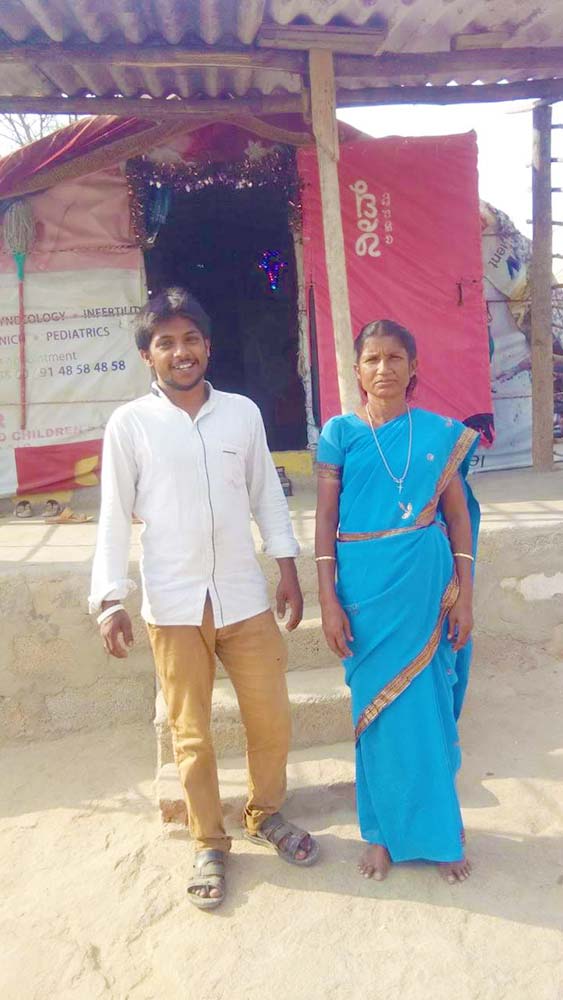 My two children are now grown. My daughter is married. My son received tools to repair stoves from the ministry and now has a hopeful future too. He is doing well. I want him to get married to Parvathi's daughter because her hut was next to mine.

My life went down, but I was rescued by Jesus, thanks to Gracethrufaith.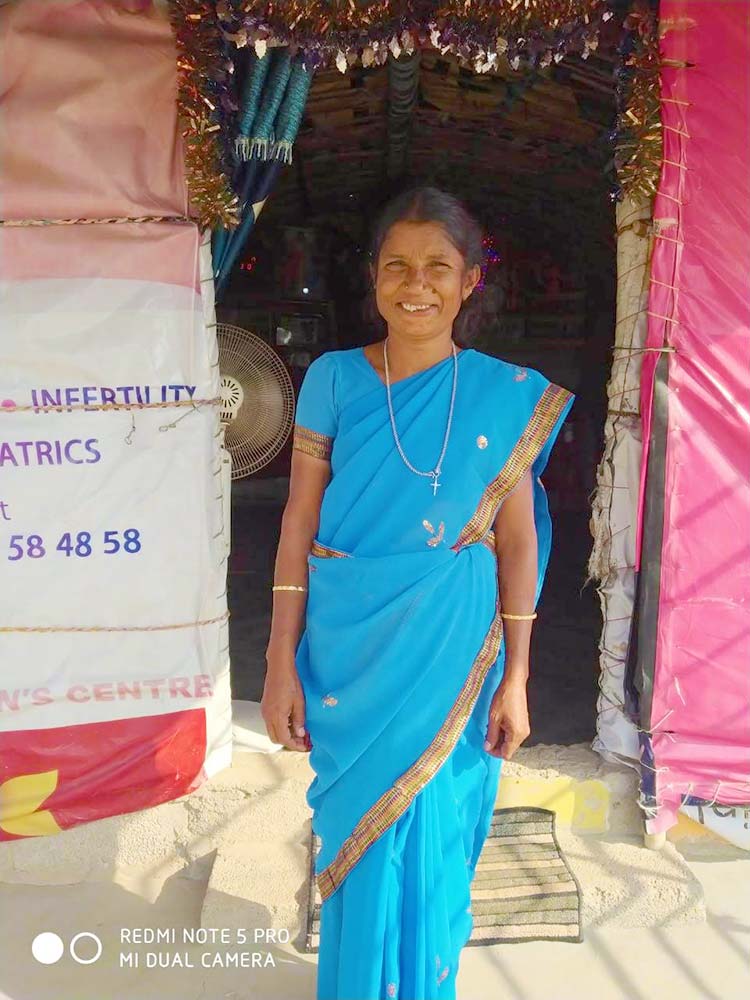 I am so proud to know this amazing, strong, woman. Please keep Kamalamma and her two children in your prayers.
♥ Samantha