New site feature: Customize your emails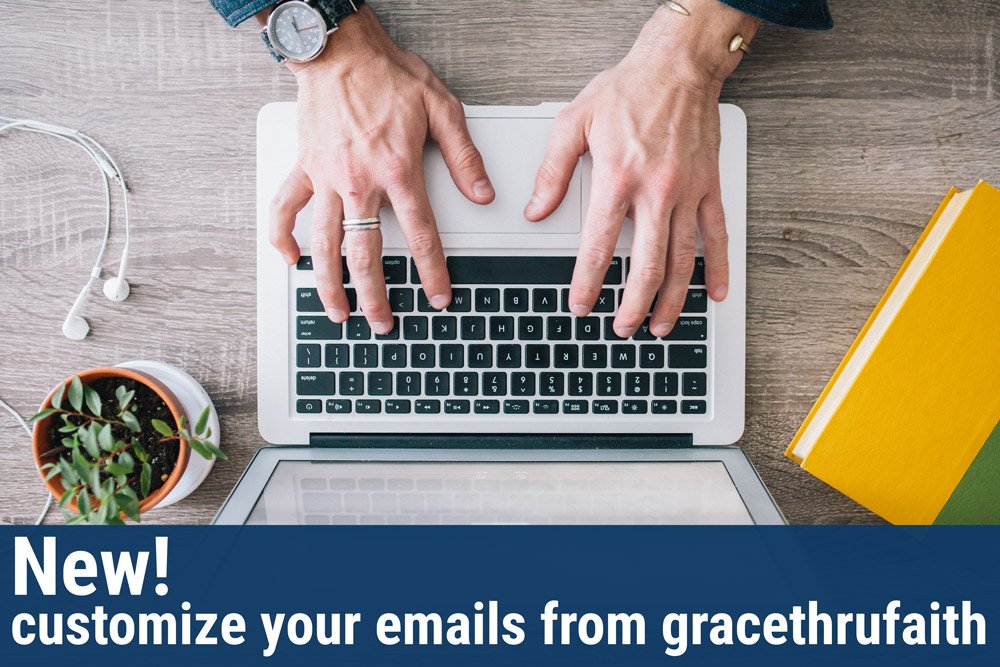 Those of you who are on our email list—you'll love this!
You can now customize the updates you receive from us. Many of you have asked for an email with the Prophecy in the Headlines each day, and we've been figuring out how to include that—without overloading those who already get too many emails. And in the process, we were able to let you customize it even more.
You can now choose each of the updates you want to receive:
Psalm of the Day
Daily Q&A
Prophecy in the Headlines
Featured Articles
Blog posts —with site updates like these and outreach posts.
If you just want one post each week, you can choose to receive the Week in review blog post with a link to all the content featured during the week.
To update your email preferences:
In your email client, open up any email from Grace thru faith.
Click the link at the bottom that says, "update your preferences"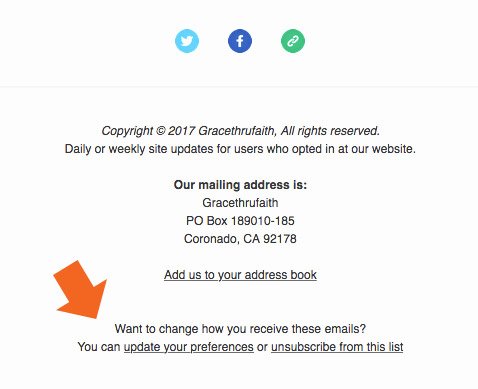 You'll be taken to a webpage that looks like this: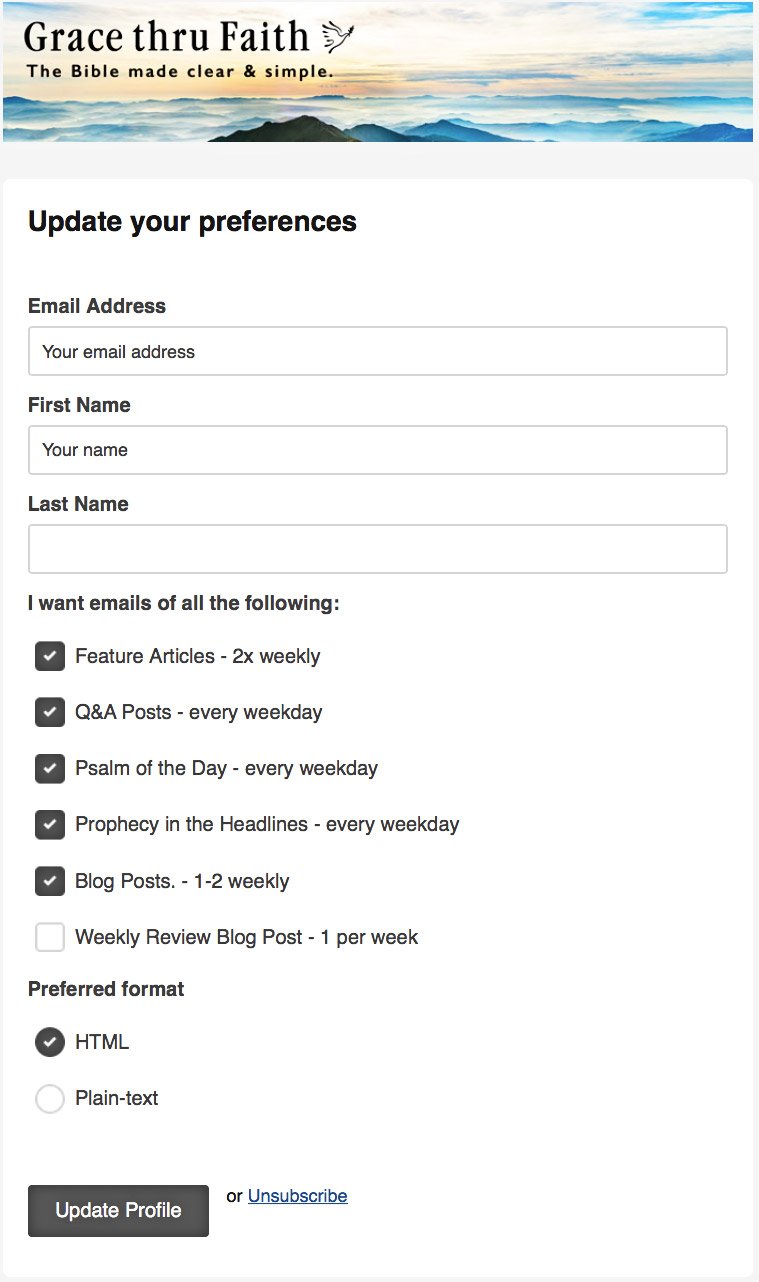 3. Uncheck any emails you do not want to receive. (You can also use this to update your email address when you need to.)
4. Then click on Update Profile and you'll be set. I've included the frequency of the posts in the form, so you can see how many emails it will be.
Do you get too much email already and want to catch up on weekends?
Then check Weekly Review post, and uncheck the rest.
If you choose to receive Blog post updates, you'll automatically also receive the Weekly Review post.
If you don't already get our emails, you can add your address to our list and customize your options right now. Fill out our form here.
I hope this blesses you!
As always, fill out our contact form if you have any questions or need any help.
God bless you!
Samantha