New Site Features: Menu and Page Updates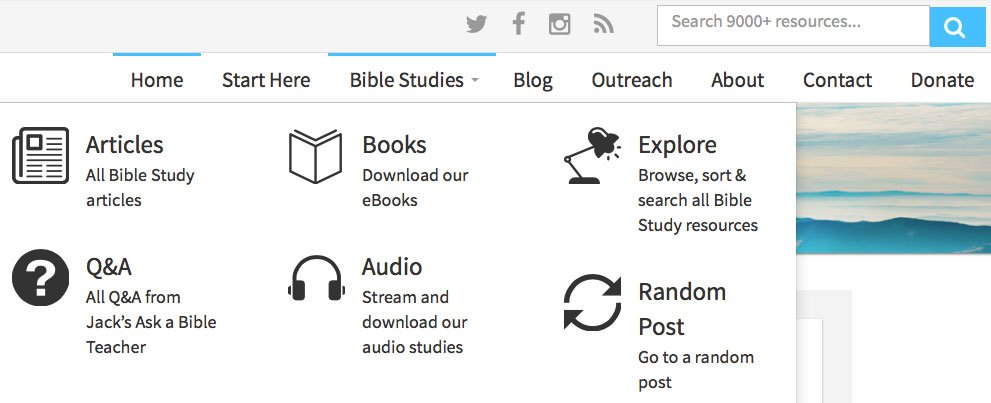 We've made some updates! Thank you for all your great suggestions!

Here's what's new:
• This blog area
We now have this area on the site to keep you updated with website changes. This should make it easy to explain how the site works and make everything more user-friendly.

• The top menu bar
We combined all Bible Study resources on the menu bar into one. When you click on Bible Studies, it expands the menu to give you all our resources in one place.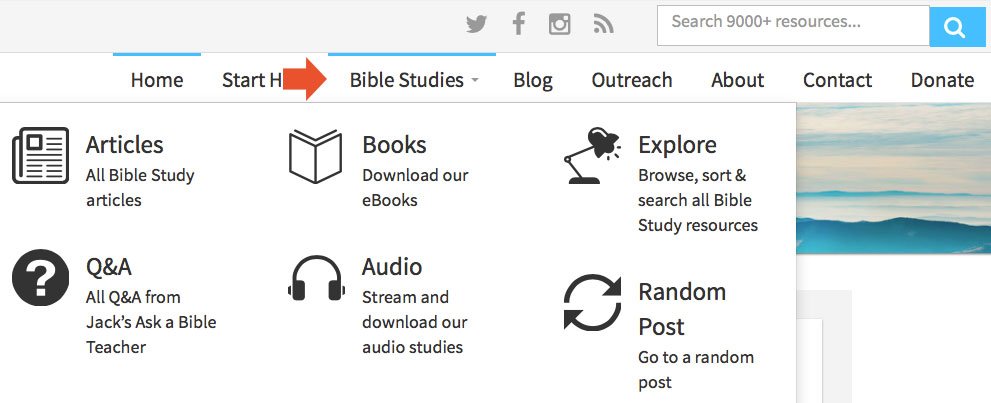 • Our new stand-alone Article and Q&A archive pages
If you just want to browse the latest featured posts by most recent, these two pages make it easy.

• Random Post
Want to discover something new? This will choose a random post from the articles and Q&A.

• Explore Page
This was new with the site redesign, and we're now working out some kinks that made it hard to use. We still have more to do to make it all it should be. There is so much content on this site, and it can be overwhelming to go through it. We've tried customizing a couple of different plugins to help search and sort and browse. With 9,000 items to search through, and thousands of readers searching, it became overwhelmingly slow. We've made some tweaks to fix that, so it should be much faster, and we're working on more improvements as well.
Many of you have asked for help using the page, so I'll work up another post just to show the features and steps of the Explore Page.

I hope these updates are helpful! As always, please send me your feedback.
If you want to be notified of new posts and the featured Studies, sign up for our email newsletter below.