This week in India 8-1-20

First, a prayer request. One of our volunteers is sick. She hasn't gotten the results of the COVID19 test yet, so she is quarantined at home. Please pray with us for her for quick healing and a negative test result.
Quick links to the other parts this week:
---
Here's a peek into our week with the villages of our Children's Church!
Bringing food to the villages
I say this every week because it is our focus—our priority is to make sure no one starves during the pandemic. That isn't as easy as it sounds! The needs are greater than ever before, and there are buying limits and shortages. And there are limits to the areas our volunteers are allowed to travel to bring food. Please keep praying for all of this!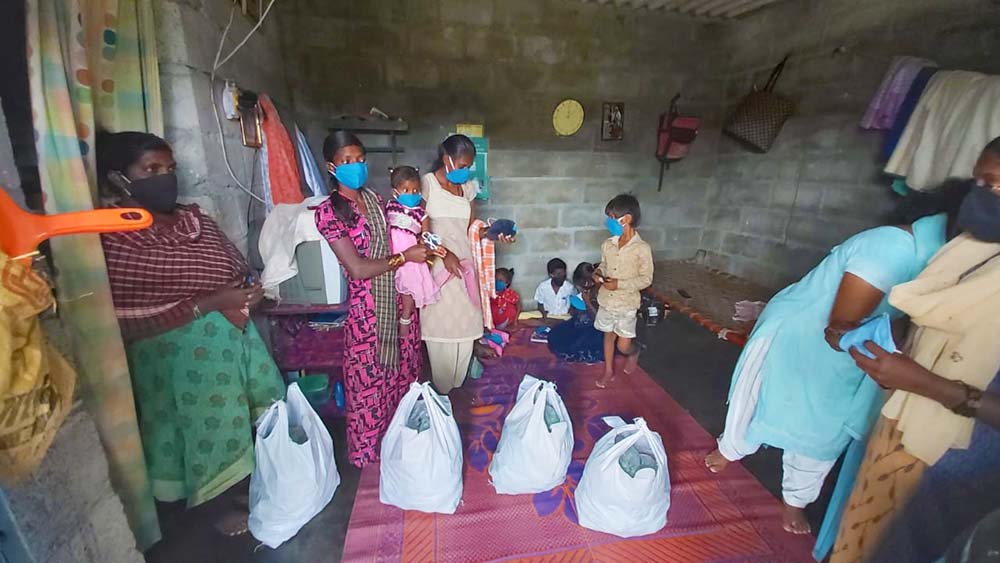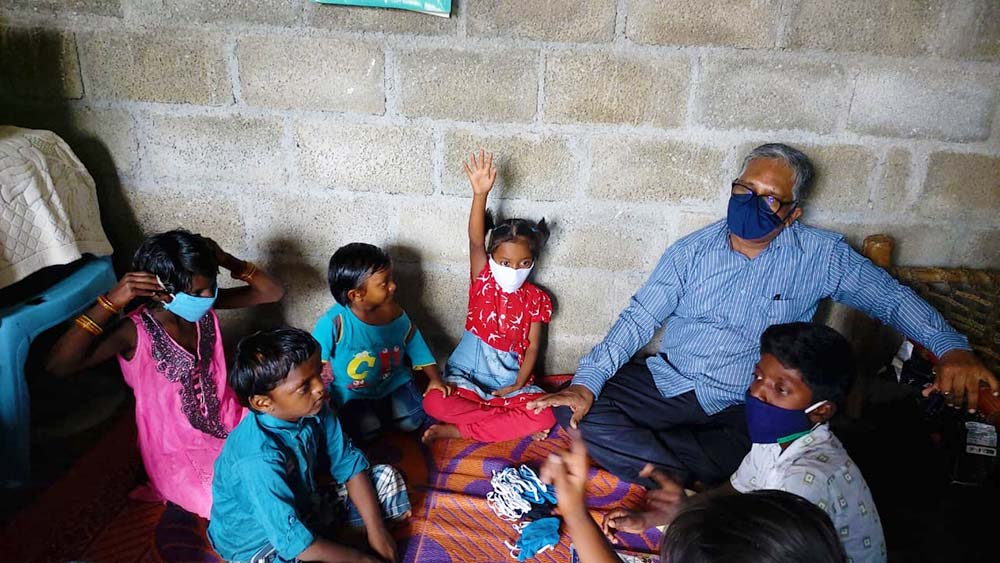 Little Esther's burn is healing remarkably well! Thank you so much for praying.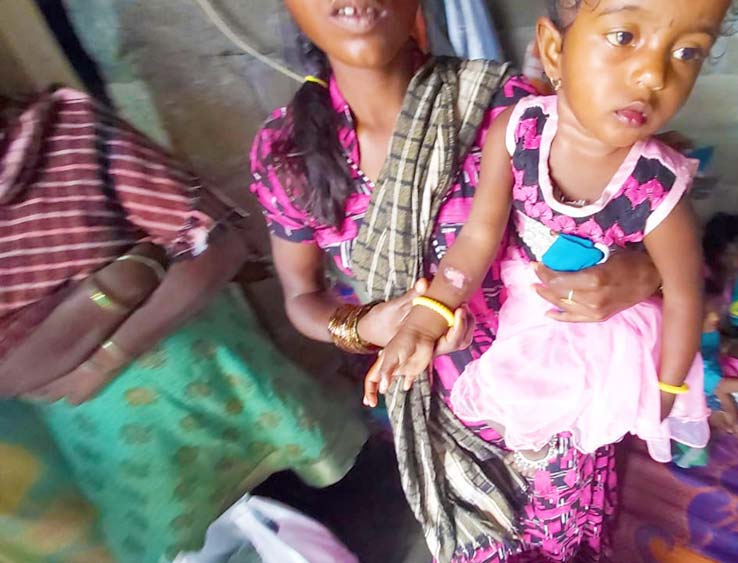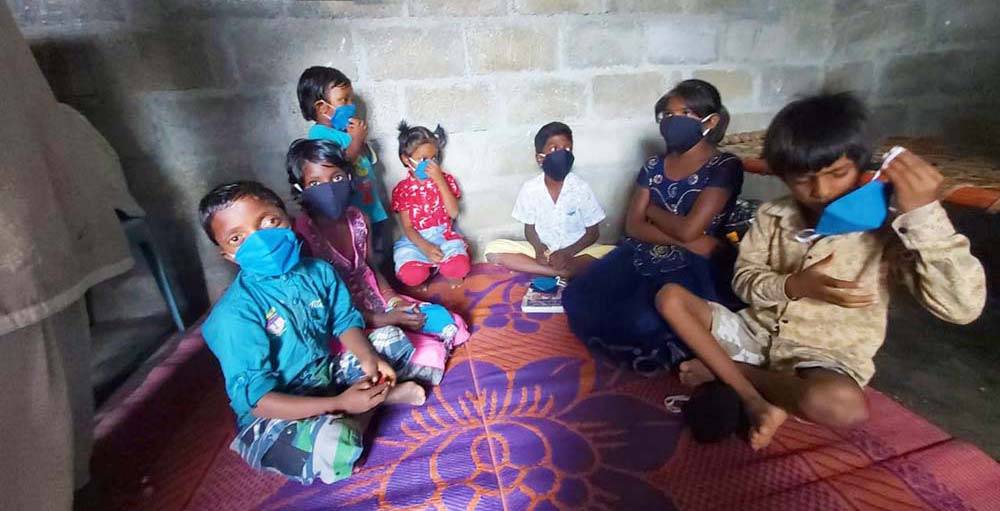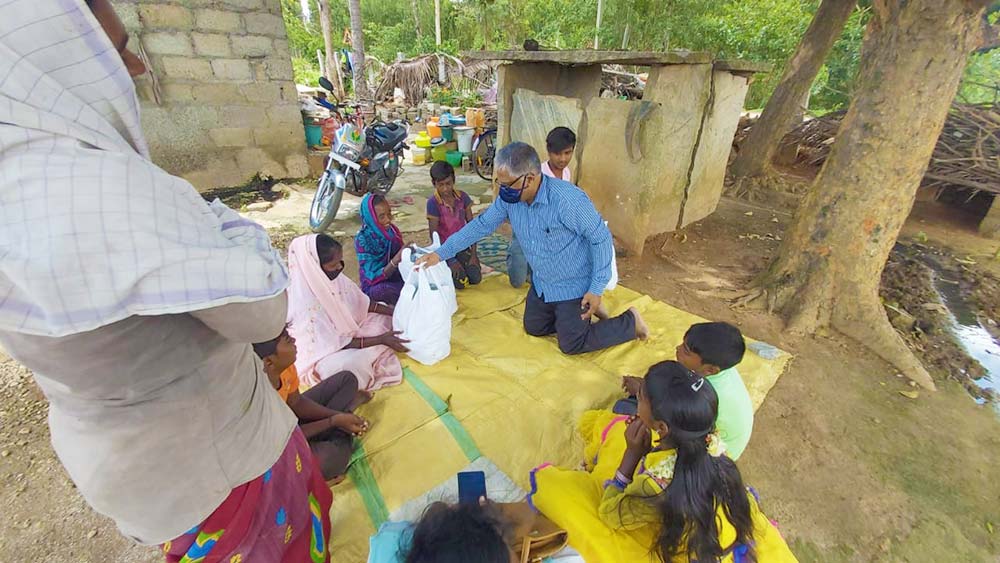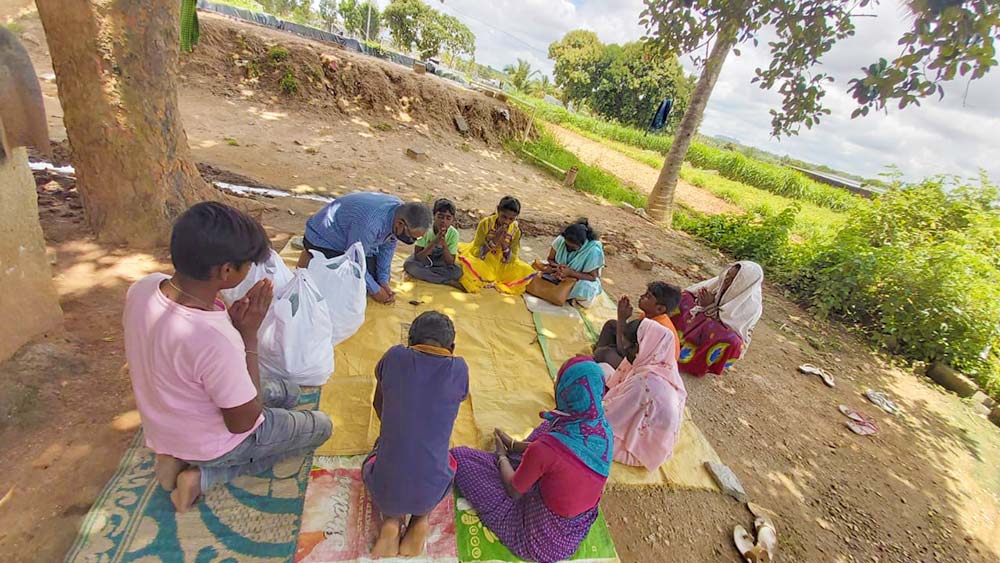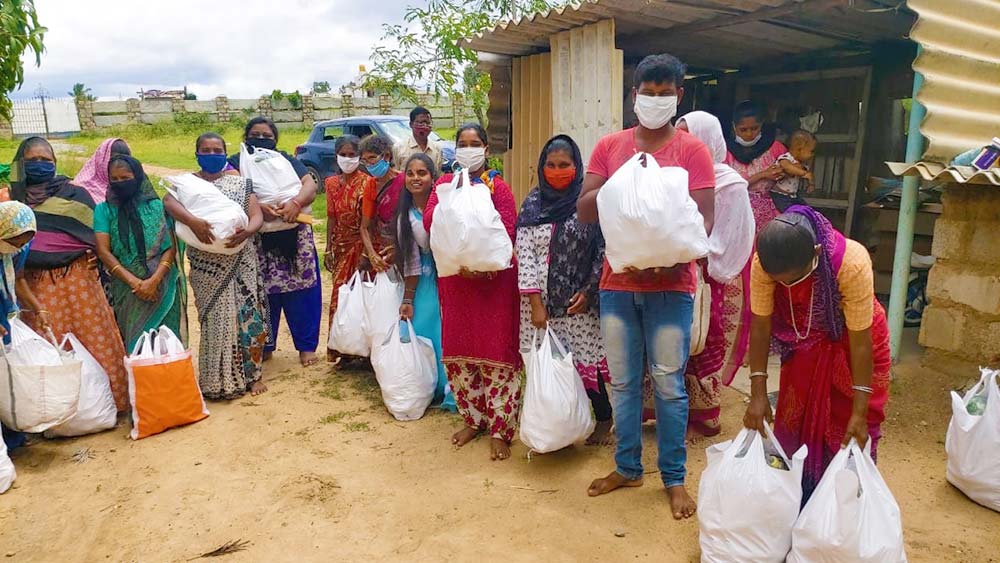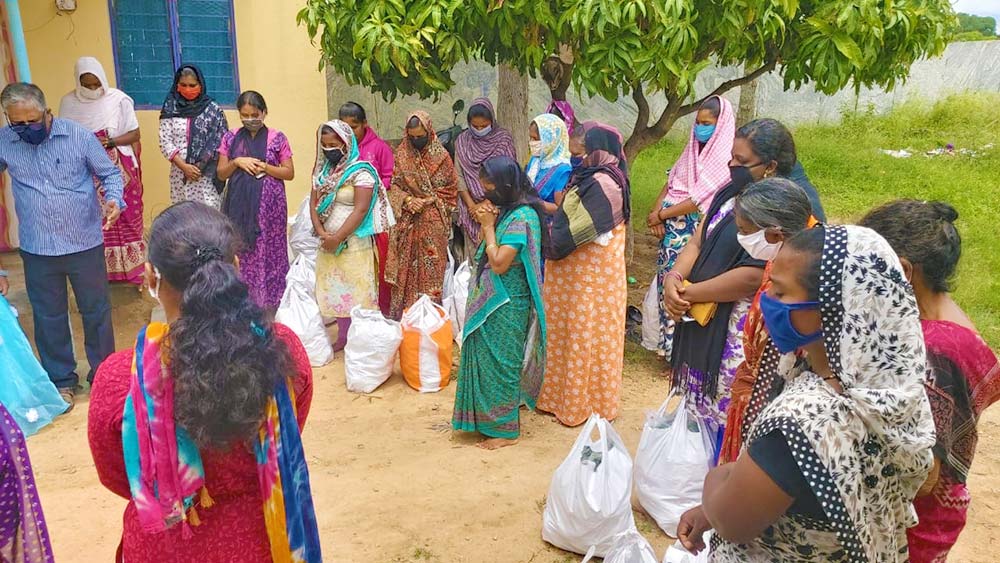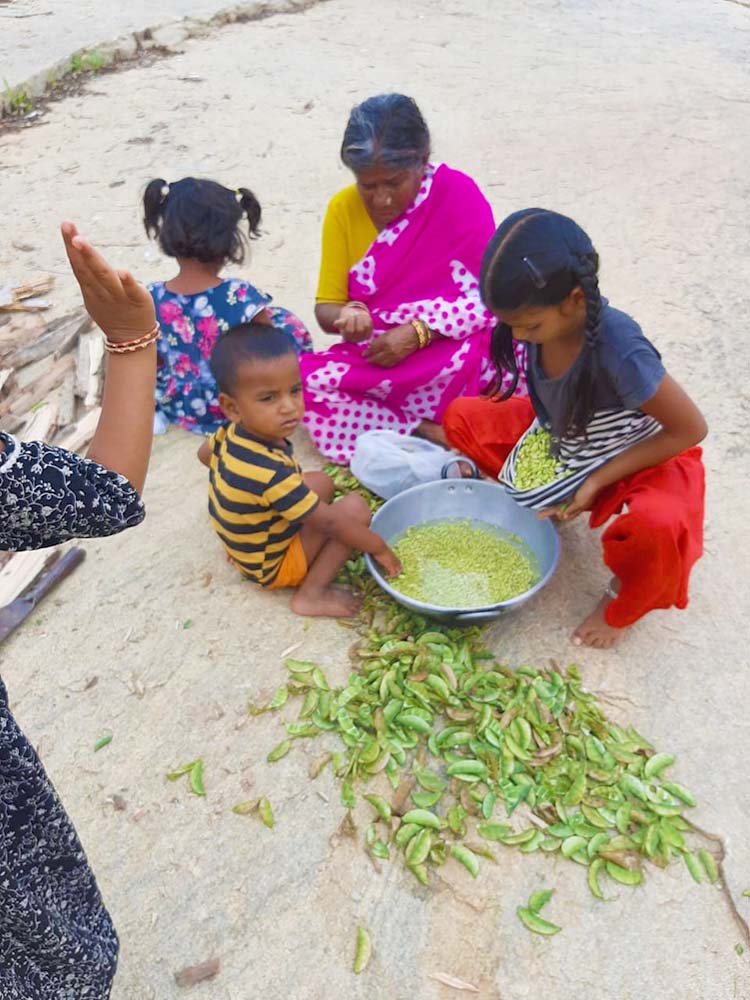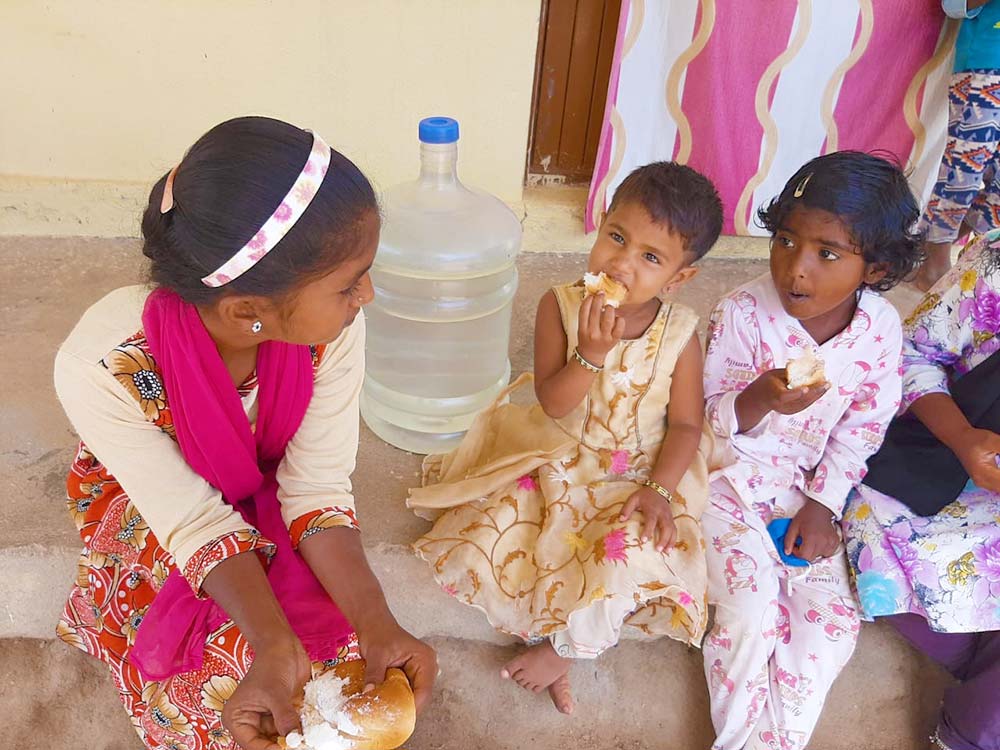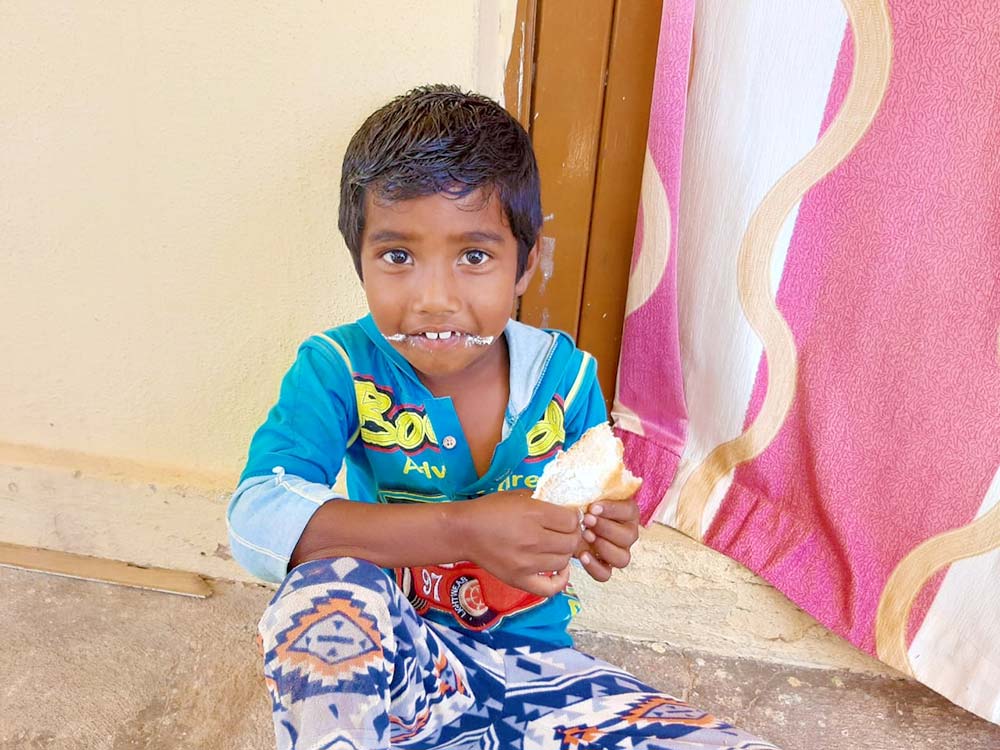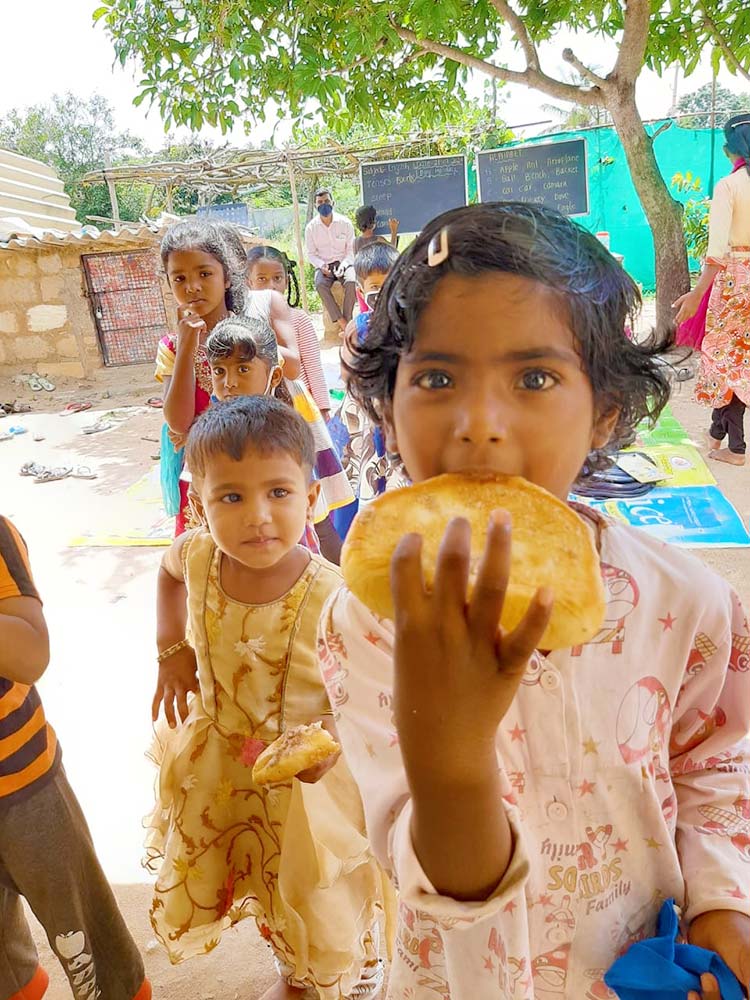 Vijay will get his sling off soon. His dislocated shoulder is healing up well and he's finally smiling again! It was several weeks with a lot of pain and not being allowed to run around with the other kids.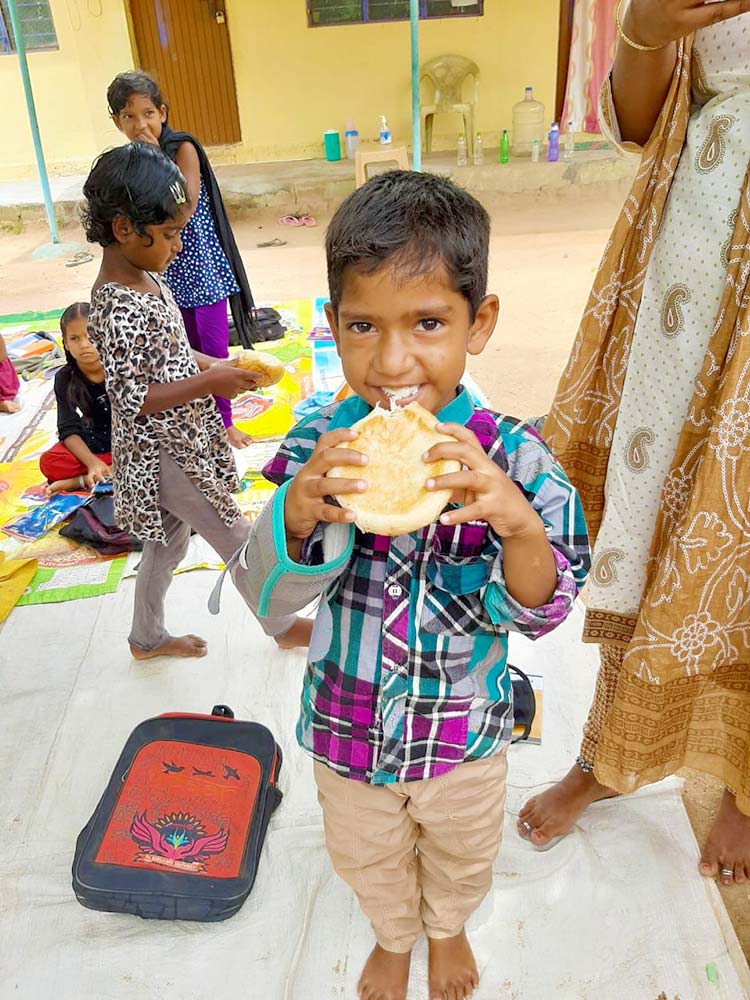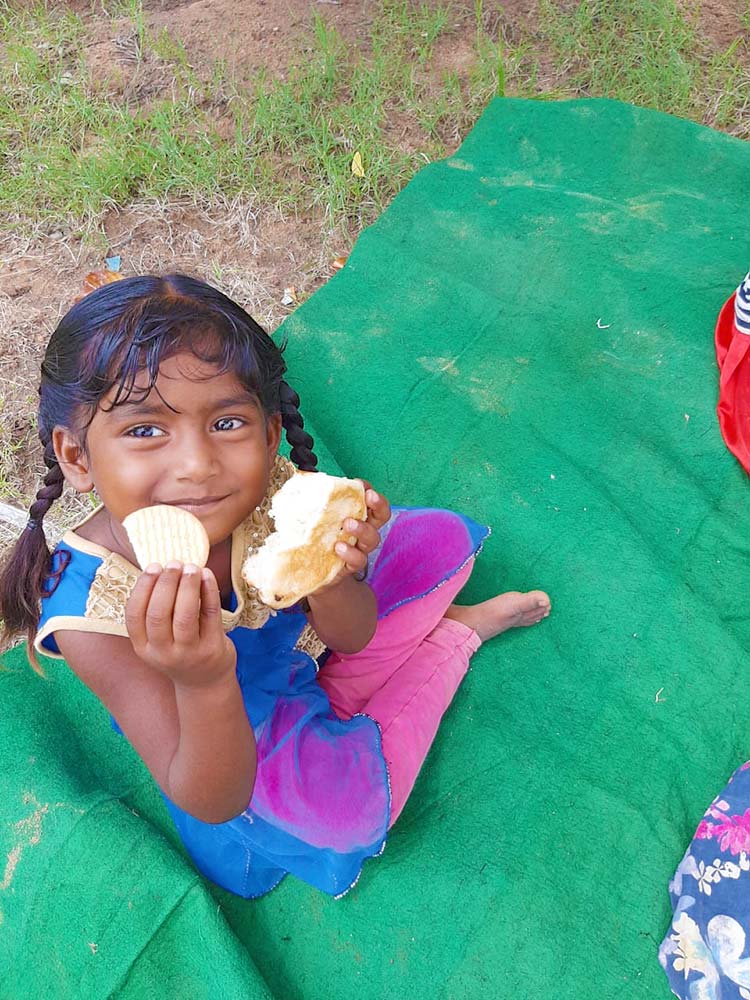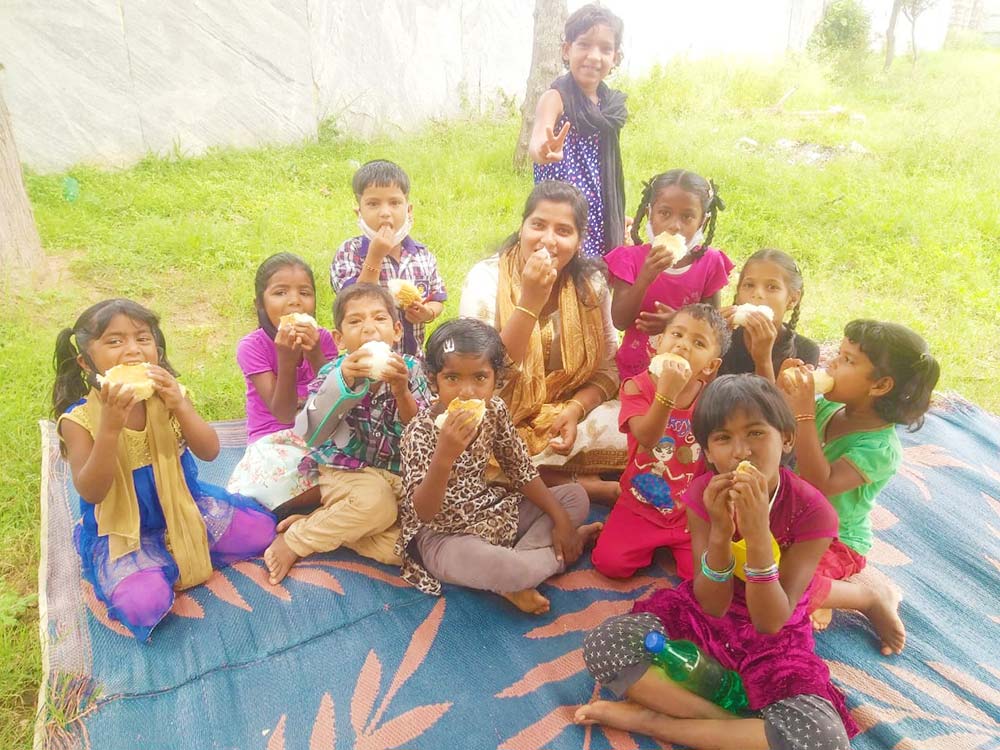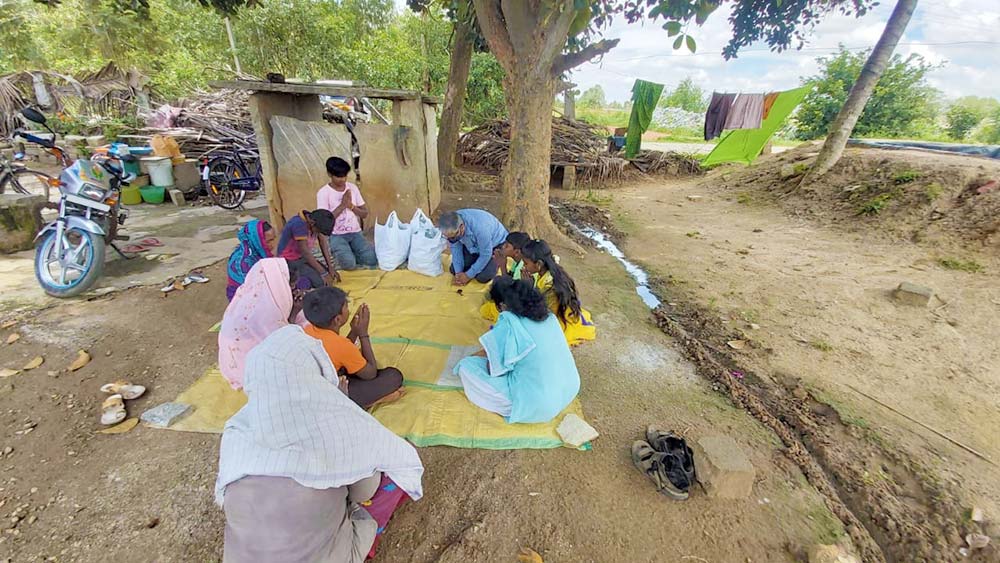 Prayer and worship and fellowship
This has been crucial during the pandemic. Every day our prayers are answered. They gather to pray for their families, for their tribes, and their country. They pray for this ministry and for all of you too! It's incredible to them that people from all over the world are praying for them and are sacrificing and giving for them. The Lord knits our hearts together in Him and works His wonders among us.  It's such a blessing to serve Him.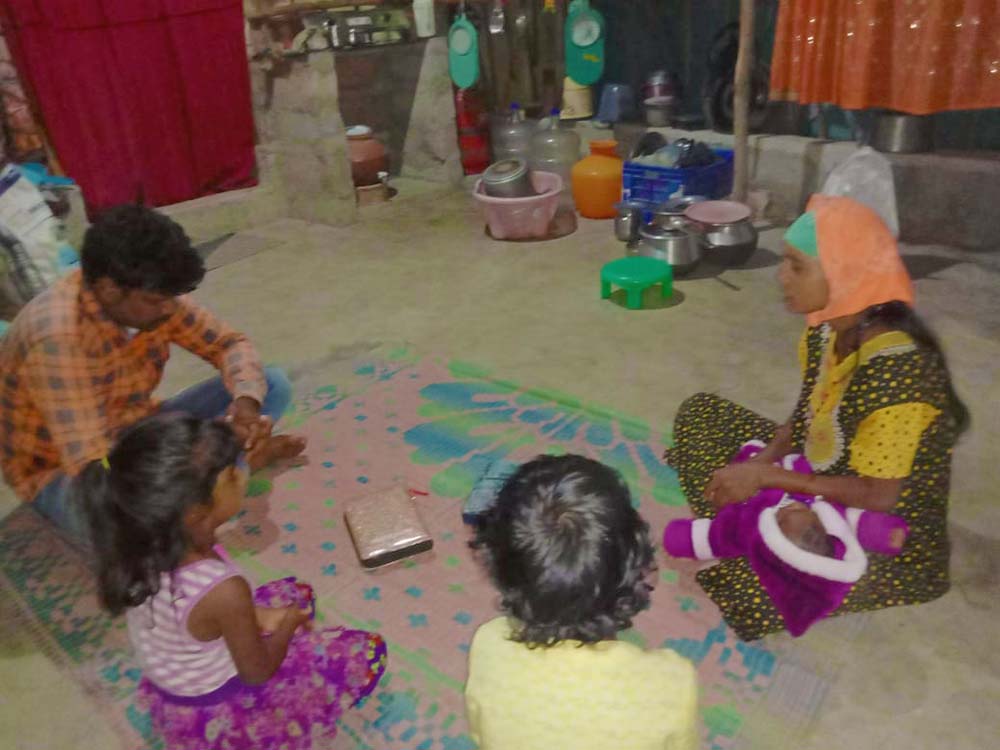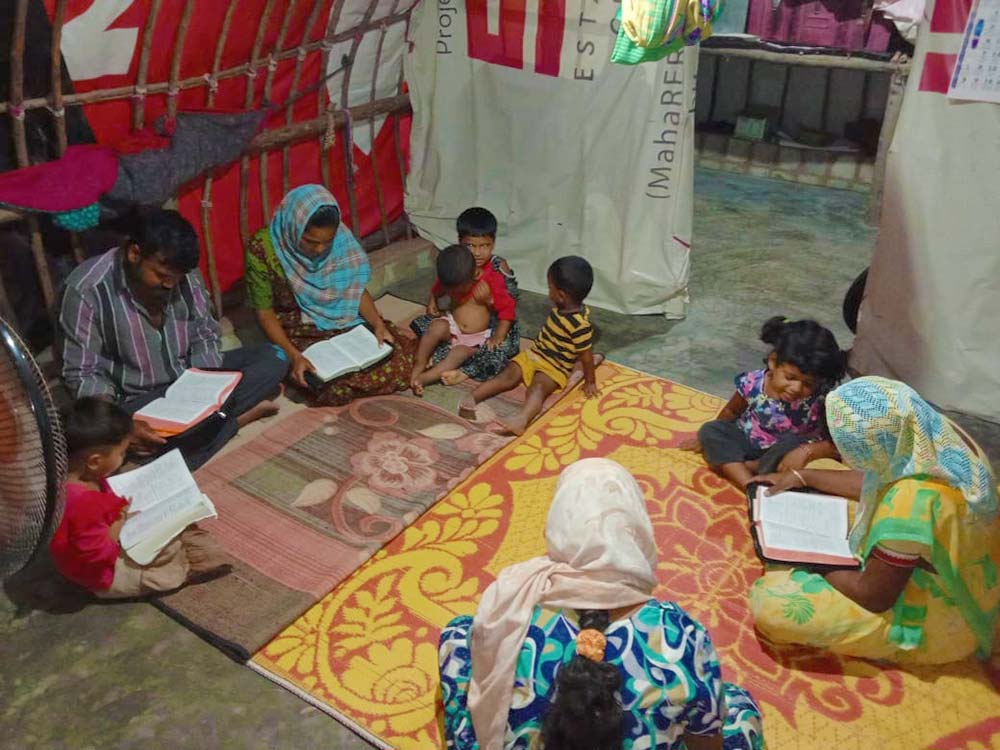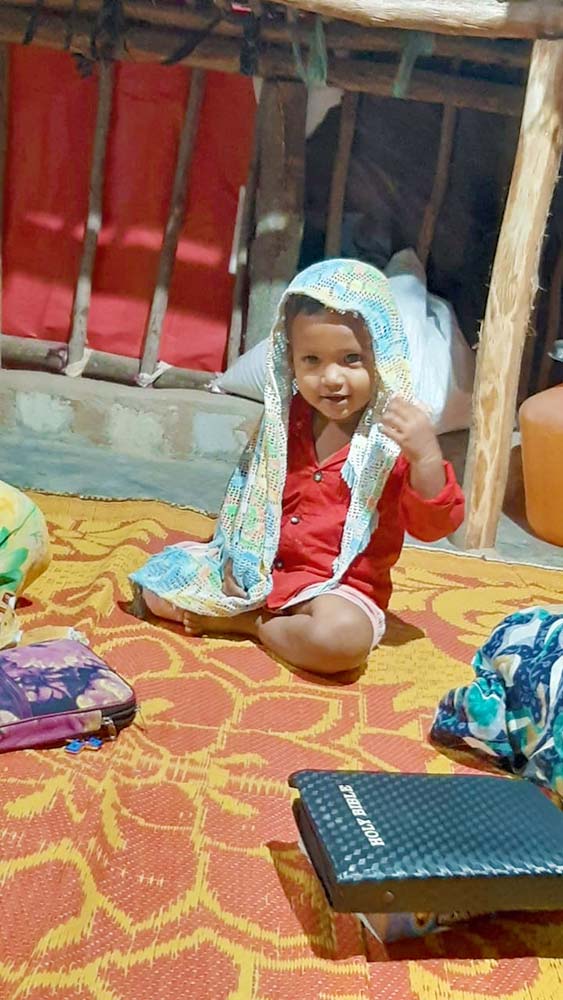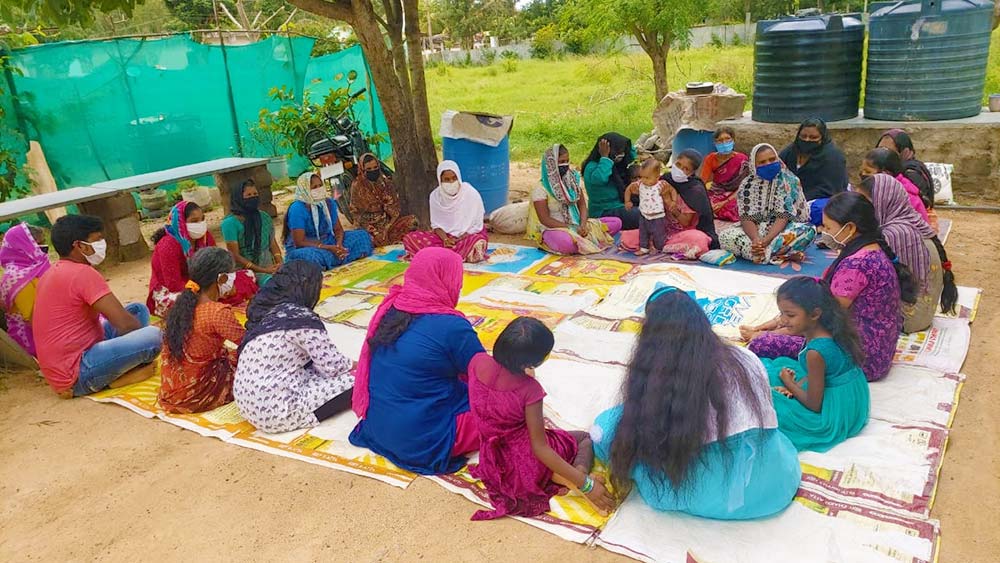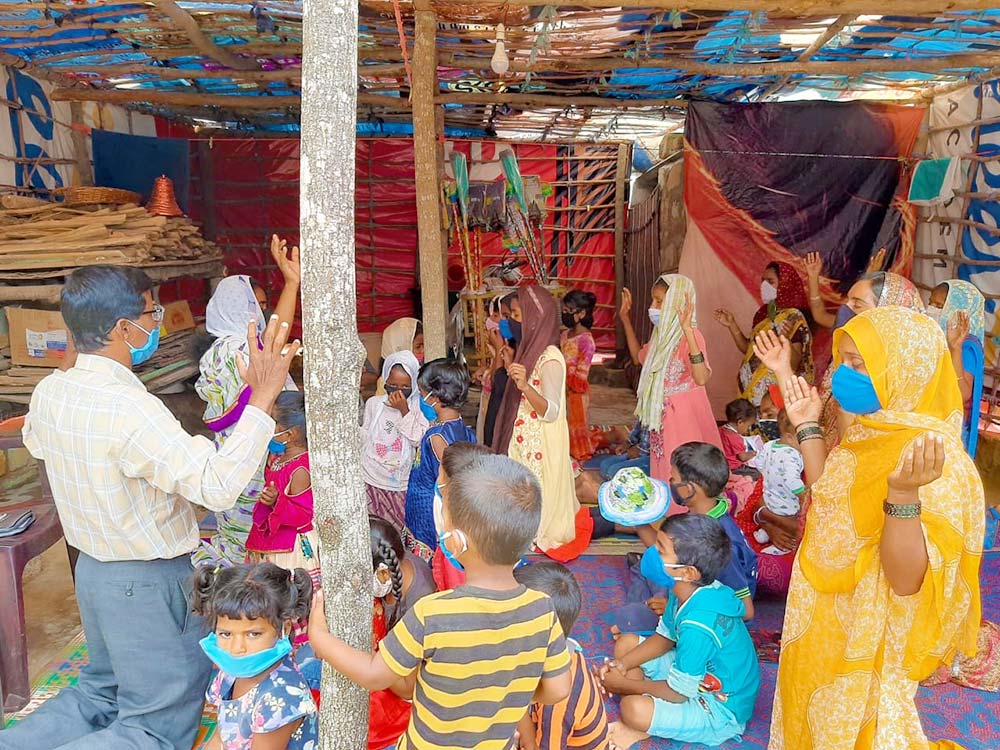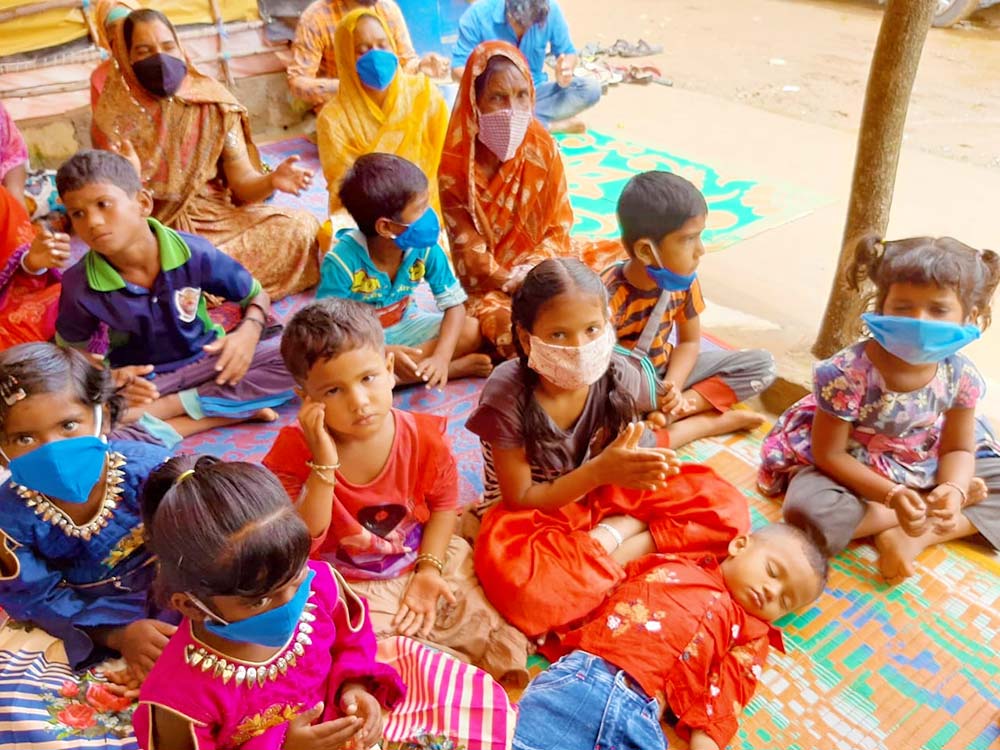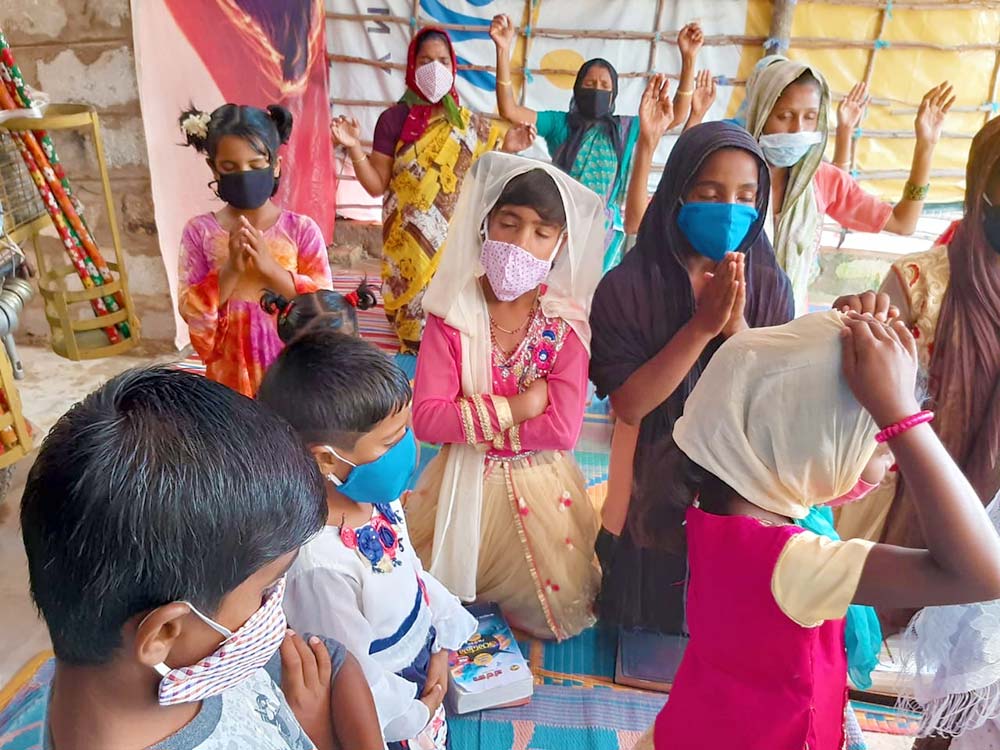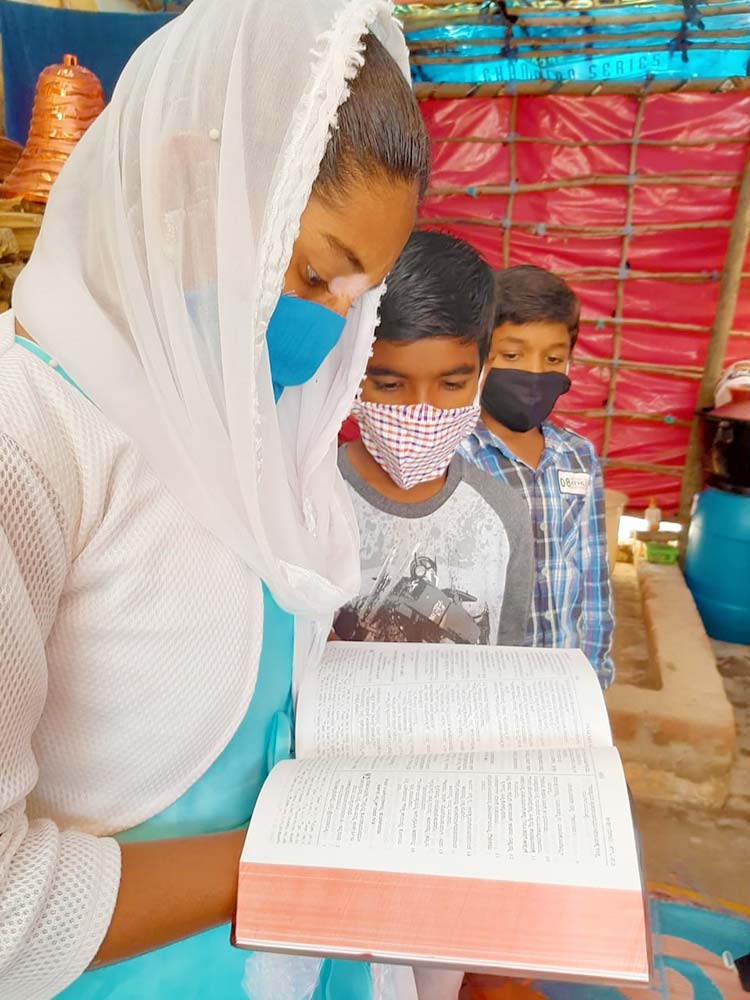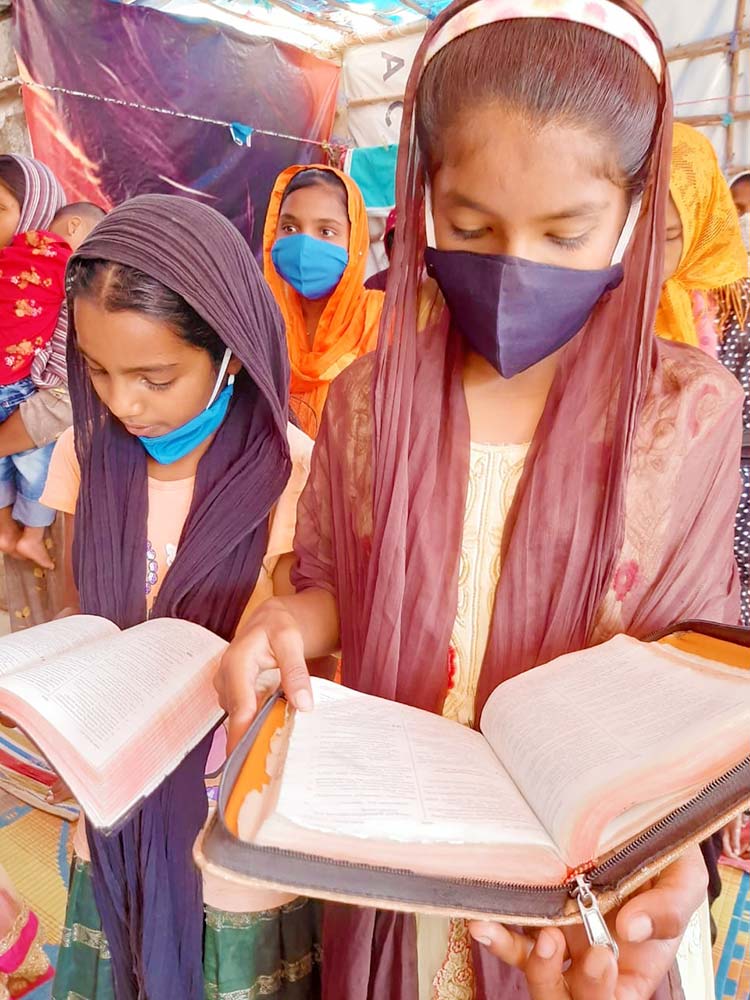 Our volunteer custom-made masks for everyone!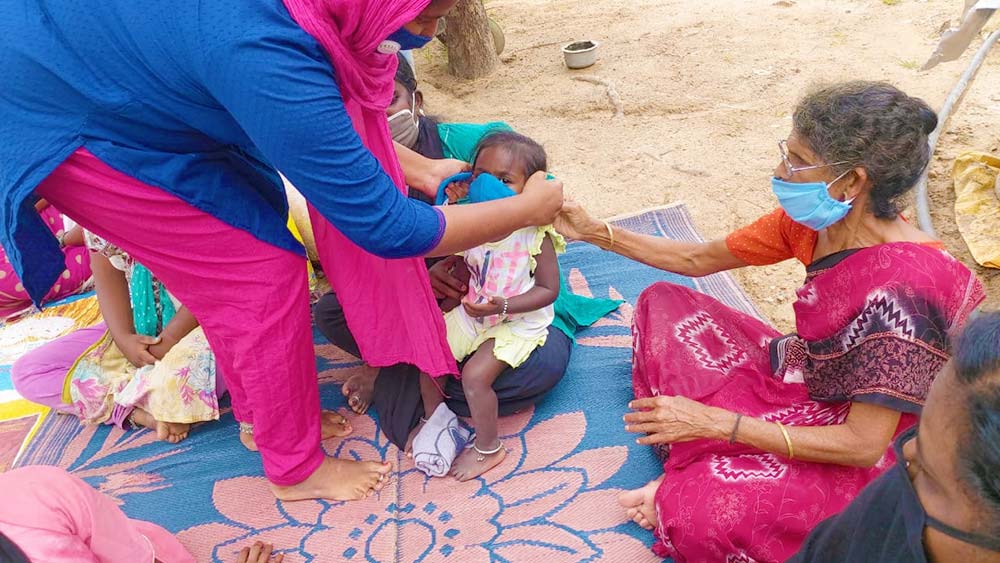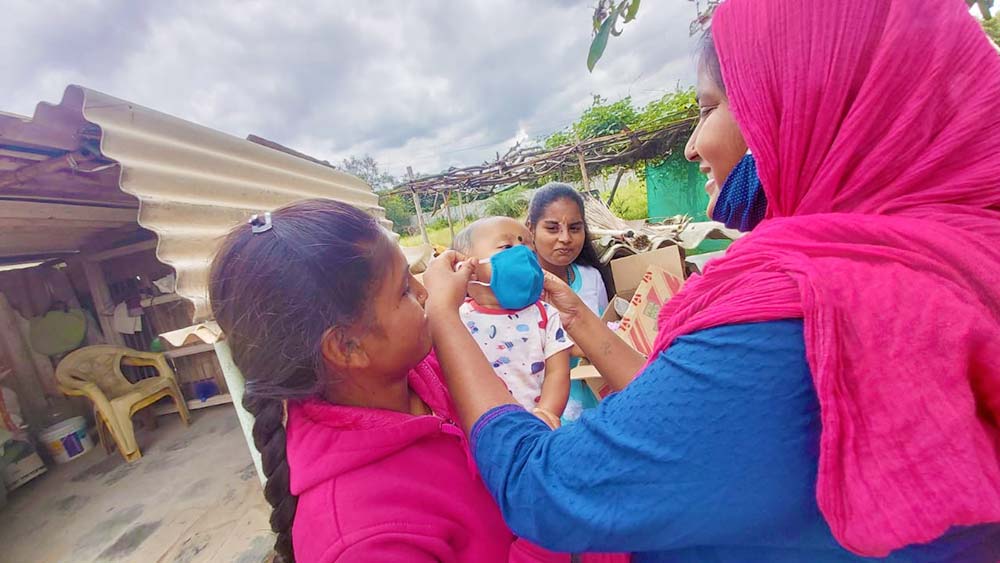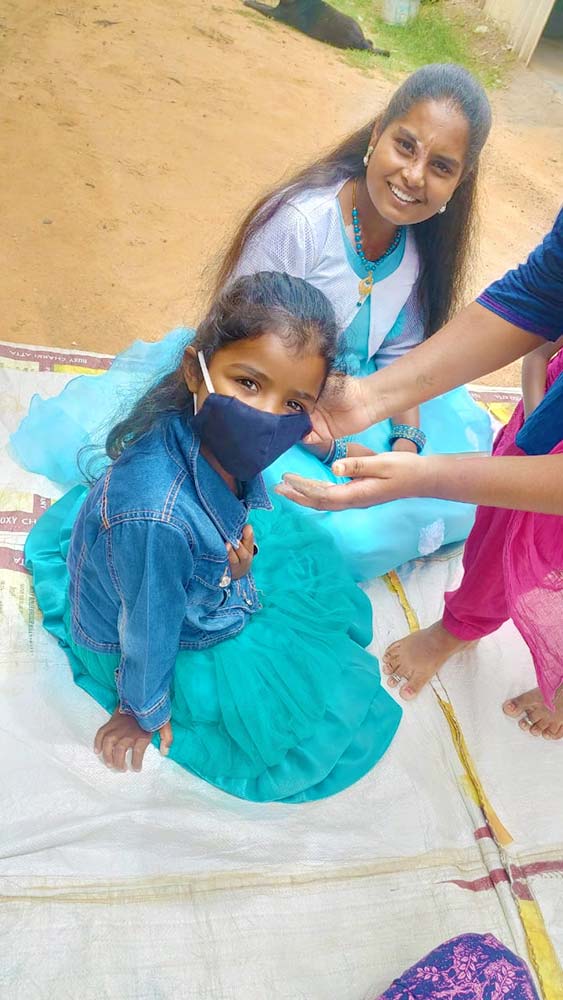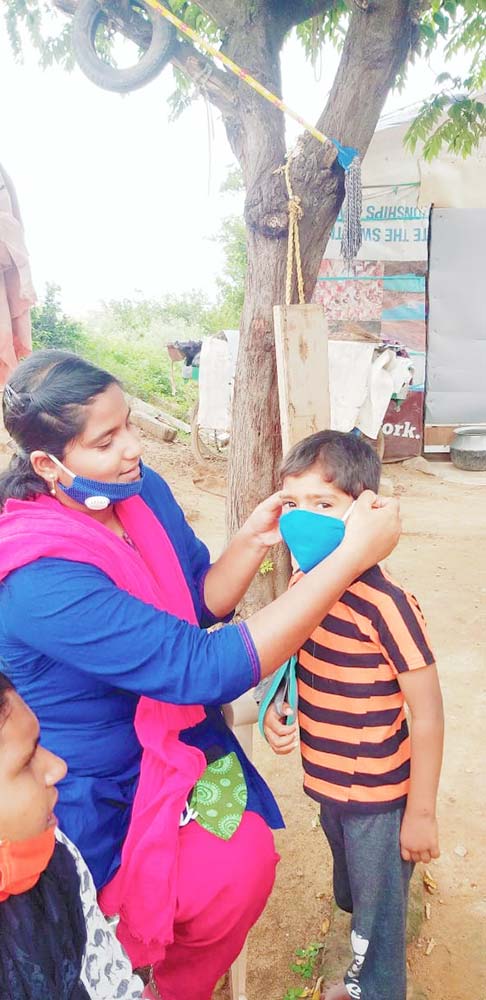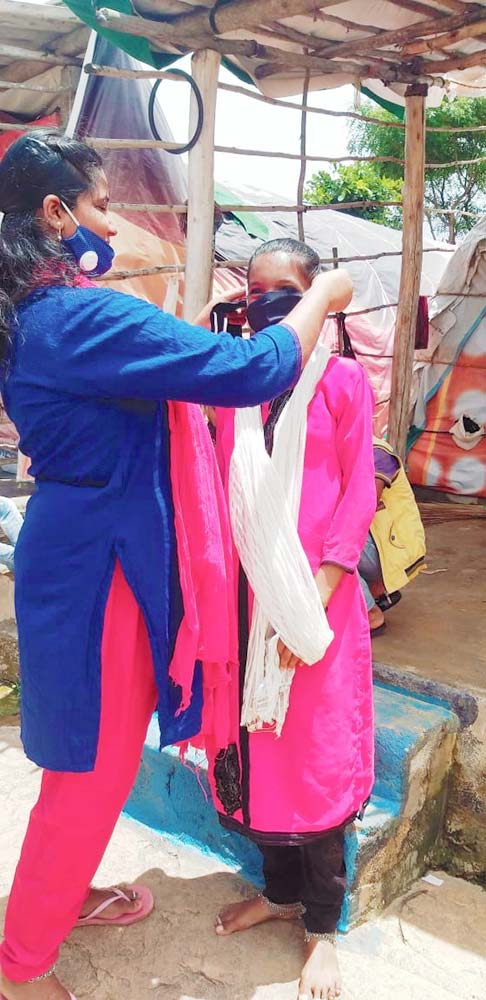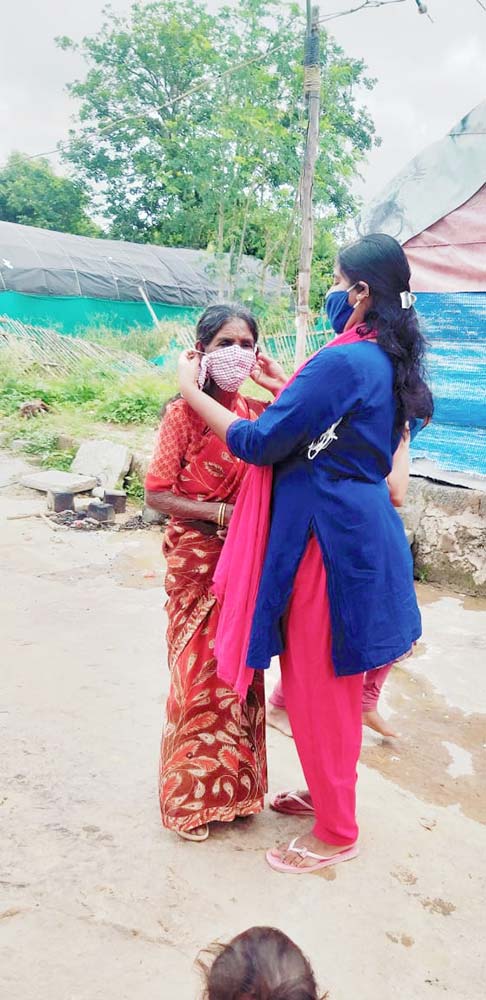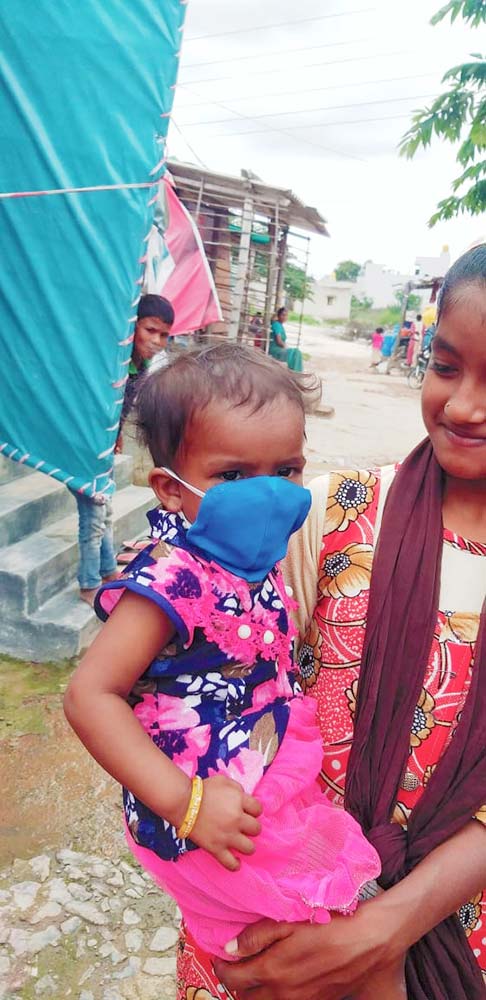 Look at baby Rebecca! She and her mom are doing well.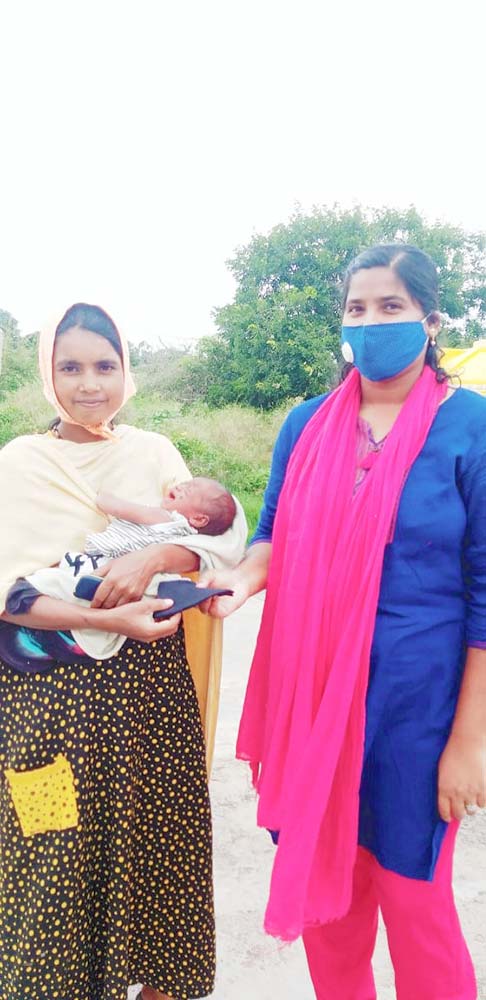 One of the things the kids loved when we first met them was washing their hands together. Since they didn't have clean water then, it was a novelty. Now it's common and they're pros at using hand sanitizer.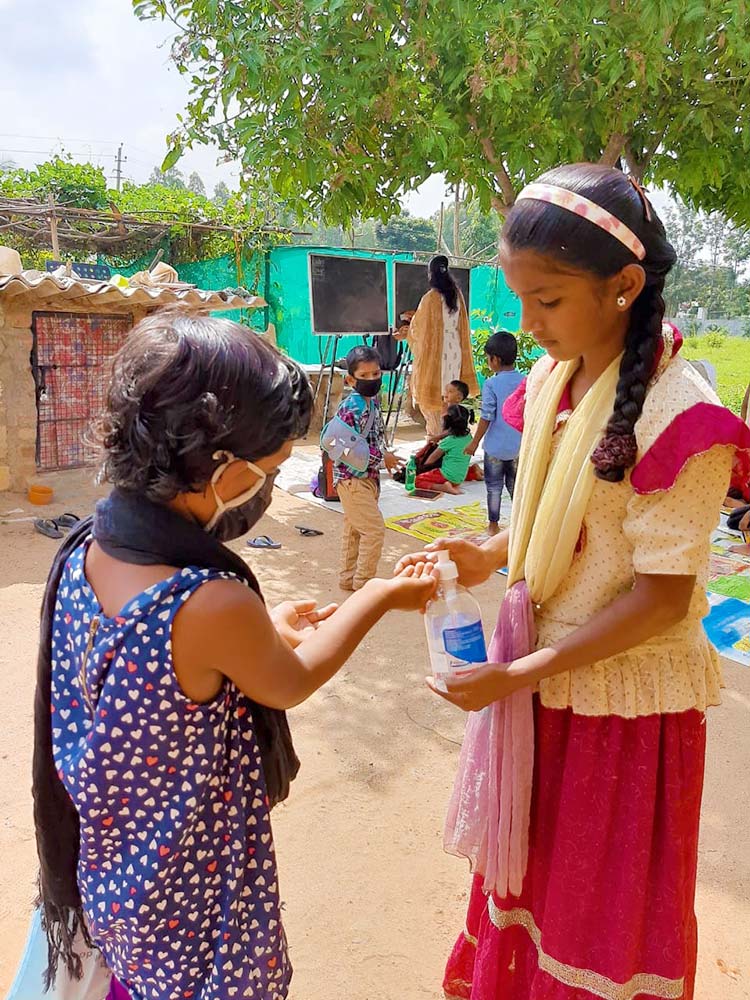 Flashback to 2017
When we go back in time, here is the same girl below, when we first began this outreach!  She was the little one needing help, and now she helps the little ones. Below is our Christmas card from 2017. They are so precious!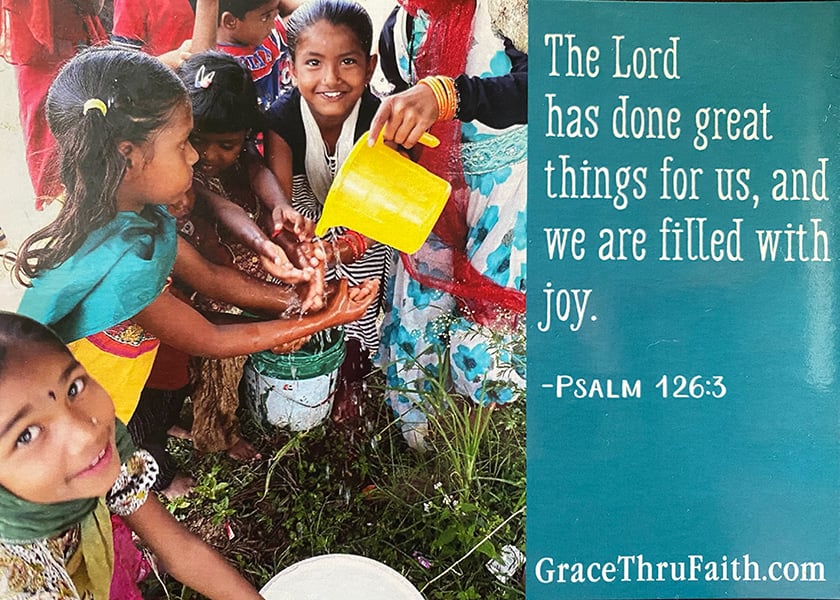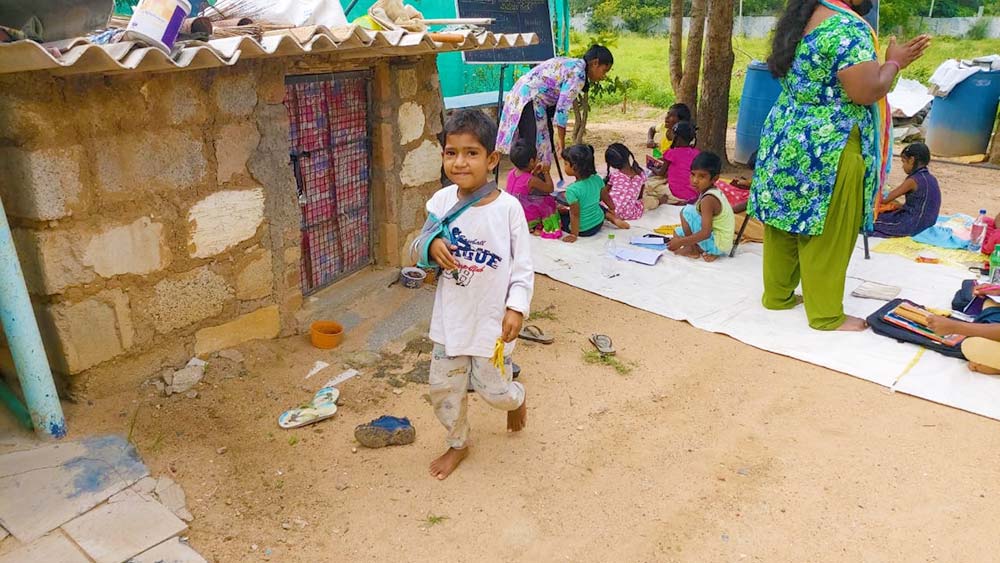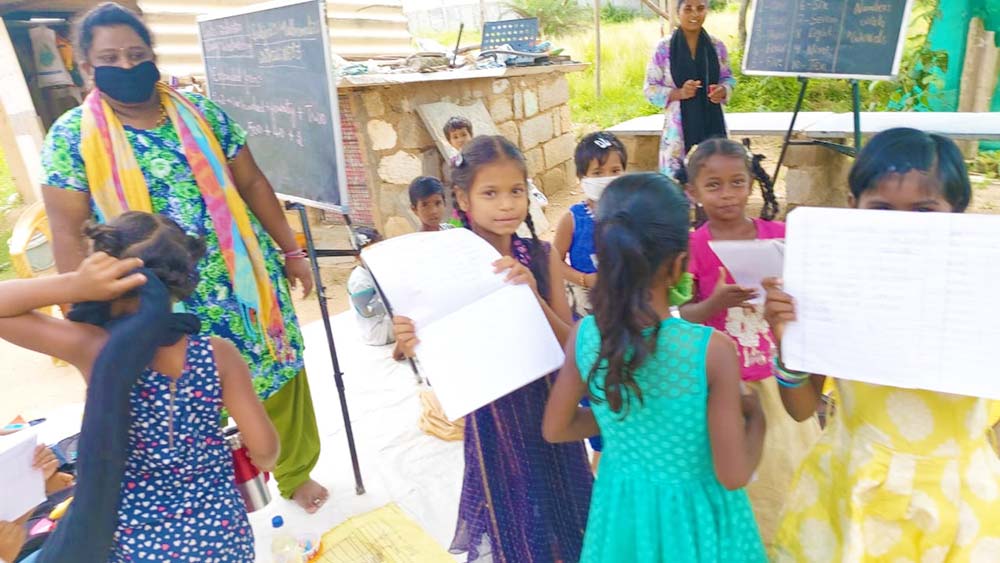 It's very tough to do in lockdown, but we've been able to hold several classes for some of the kids this month.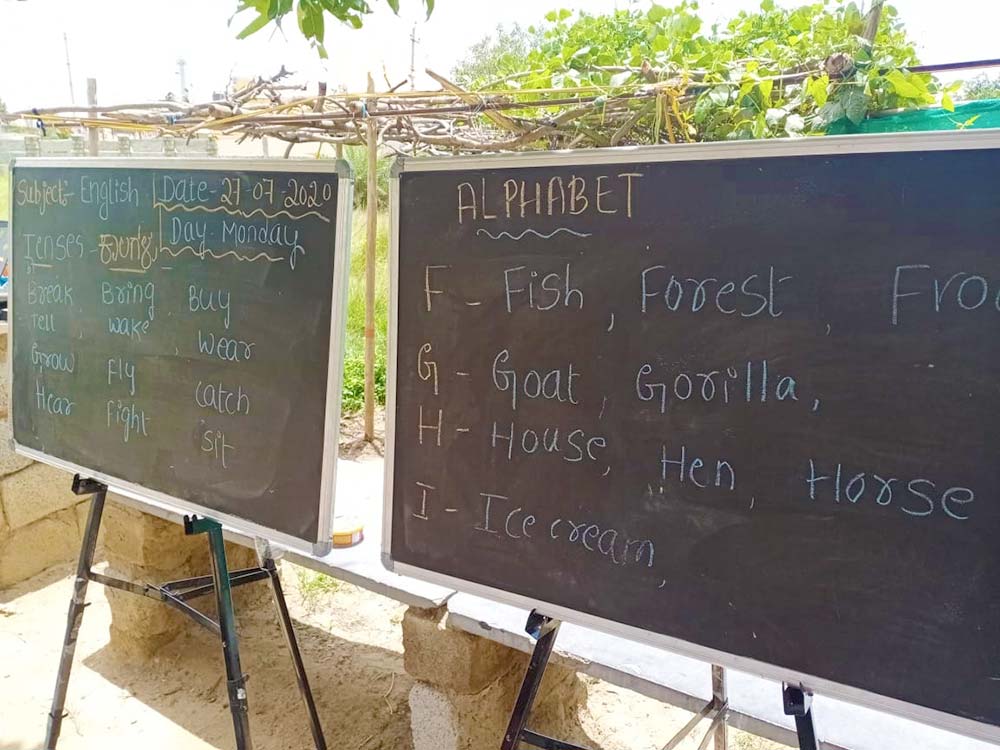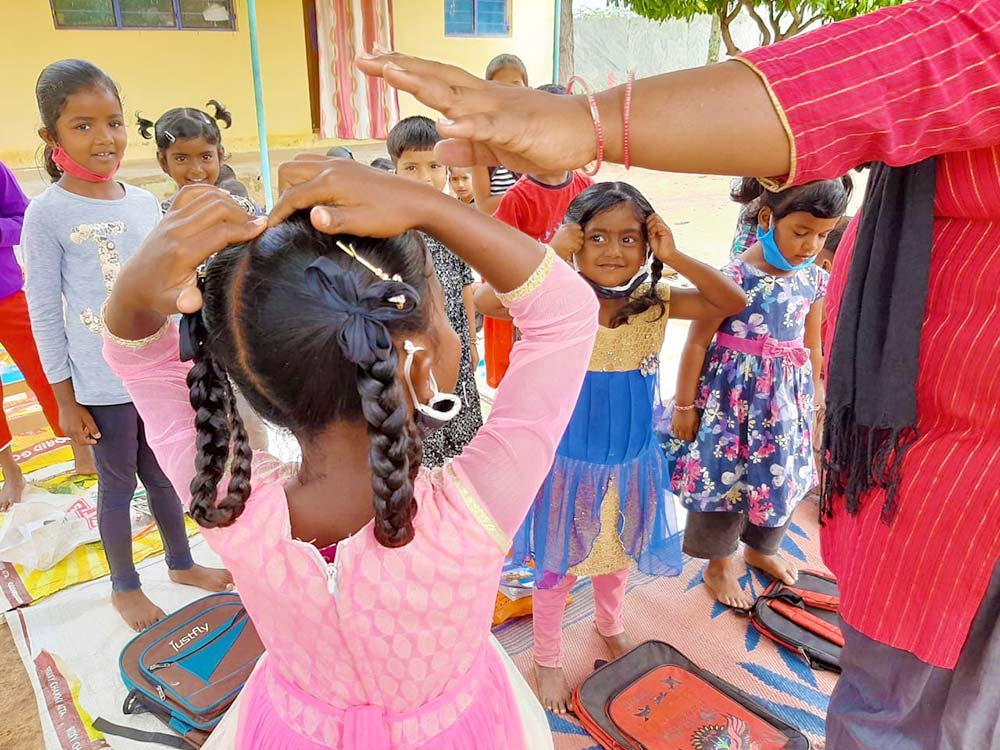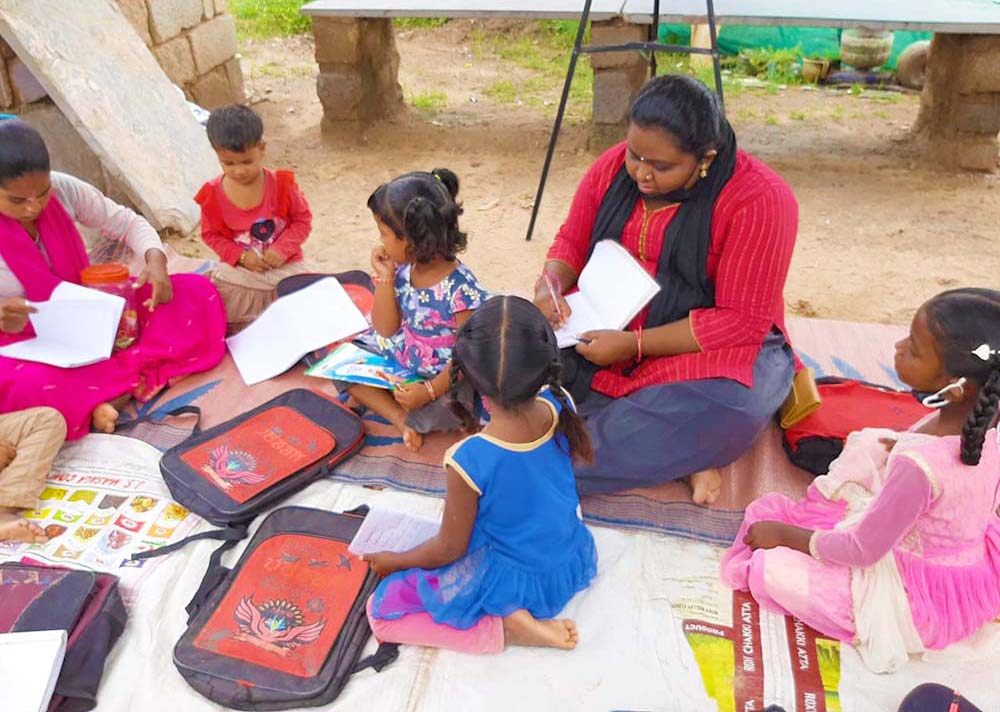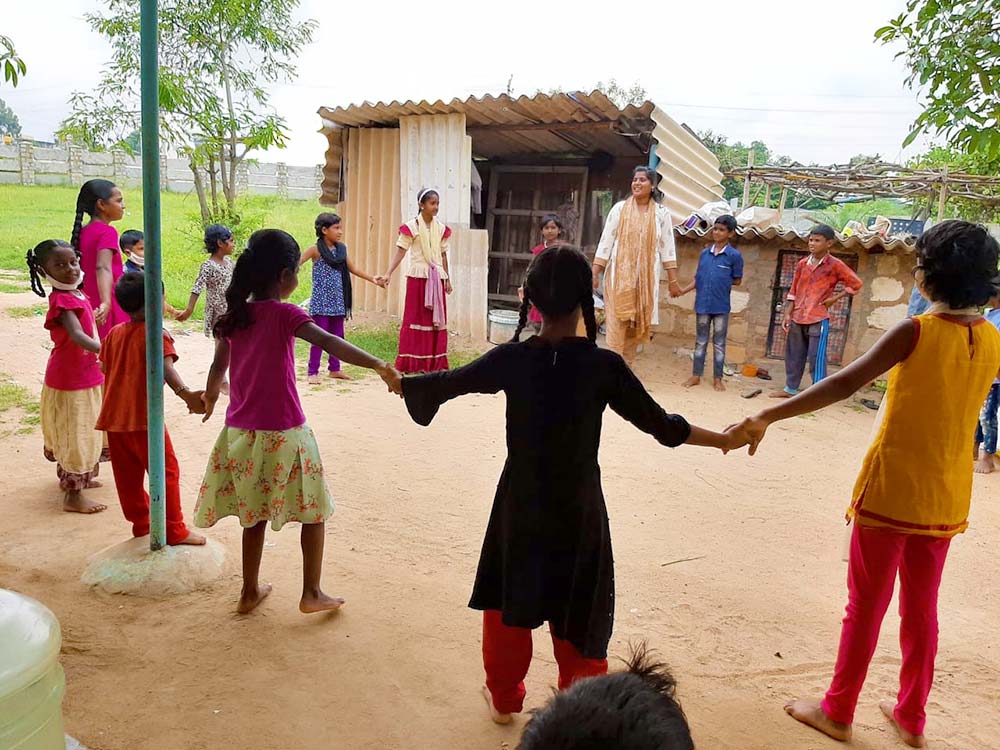 Videos from the week
See the other parts this week:
---
Thank you for your love, and your prayers for those we serve around the world! It's absolutely amazing what happens when we come together and follow the Lord's leading. I'm beyond grateful for you all!
If you'd like to see more than we can share here, email me for access.
Thank you for keeping us, this ministry, and our outreaches in prayer, and thank you for your support! We couldn't do any of this without you.
· You can get notified when each post goes live by signing up for our email list.
As always, email or fill out our Contact form with questions, feedback, and suggestions.
God bless you!
♥ Samantha