This week in India 8-22-20

Every week during this pandemic we are amazed at the grace and provision of God. This week we got to hold a small Sunday Service, outside with no tents and in groups that have already been quarantined together.
Quick links to the other parts this week:
Our Sunday Service
We've been able to hold an abbreviated Sunday Service! It's been so long, and the kids have really missed being able to share their memory verses.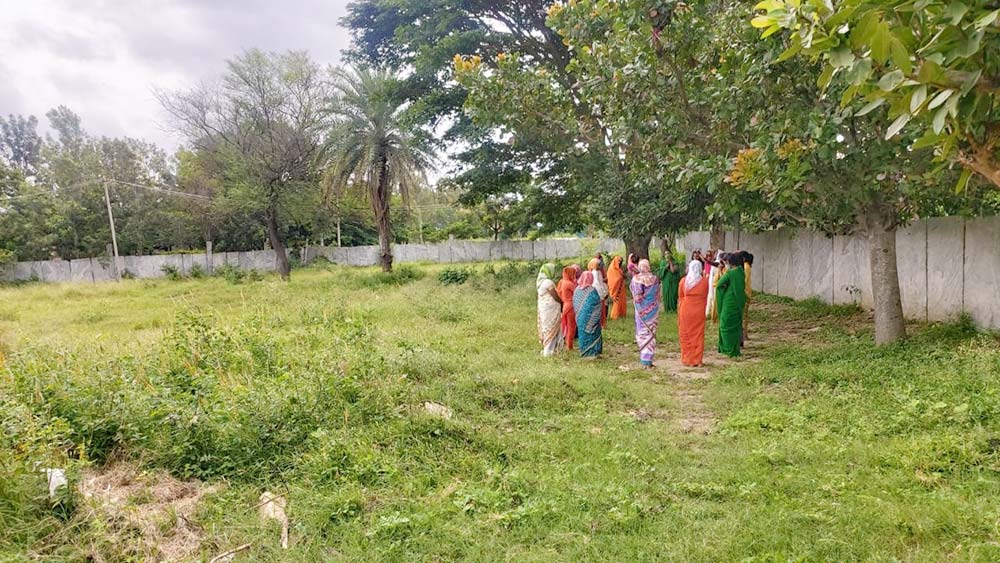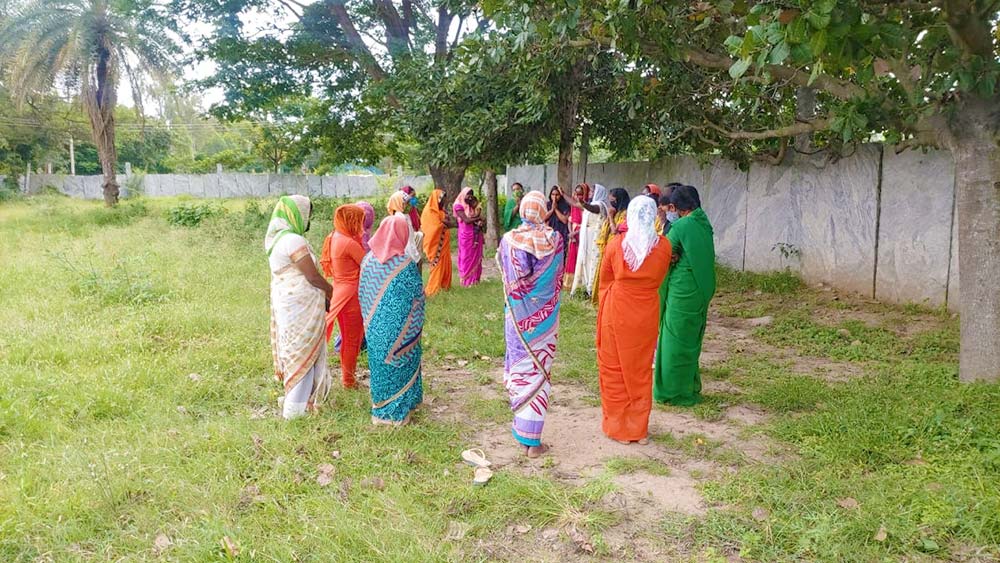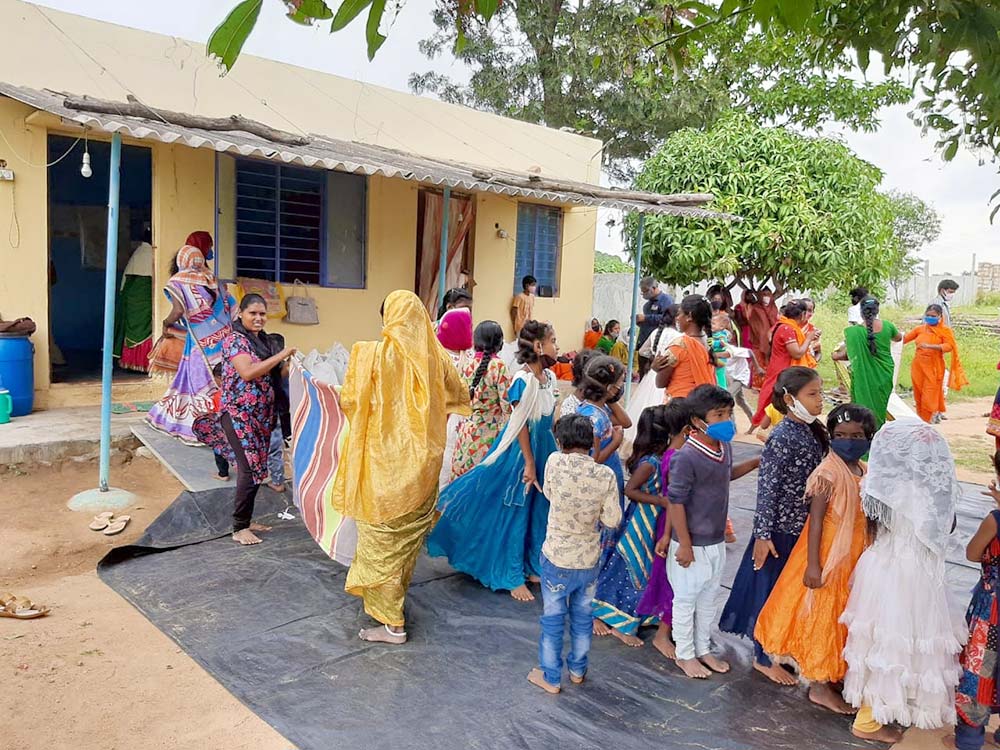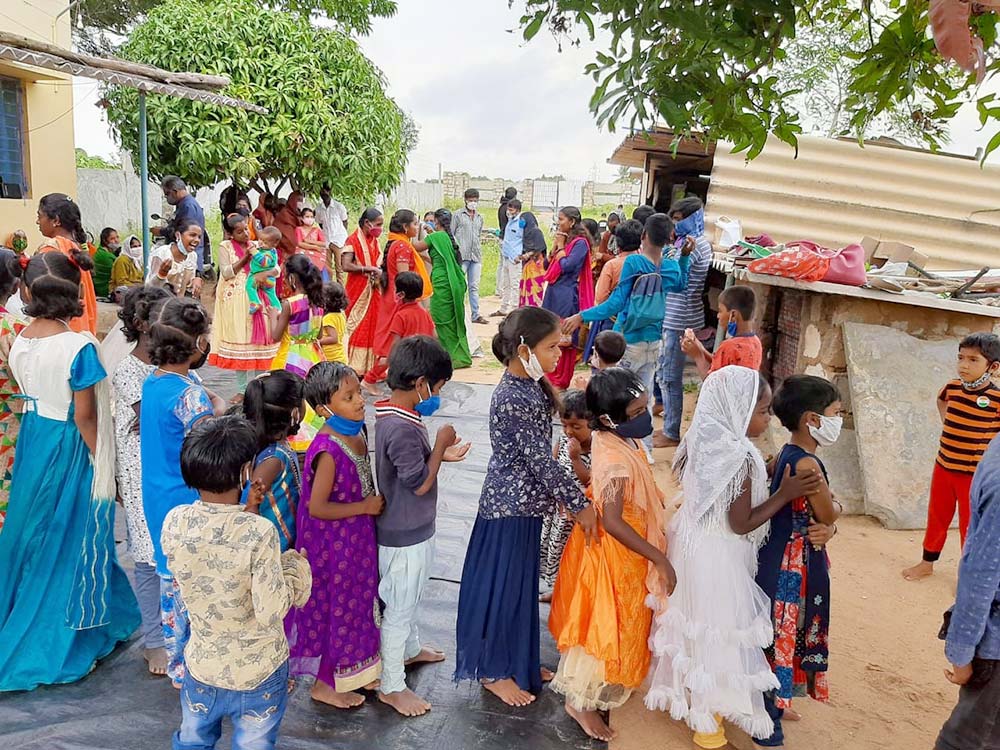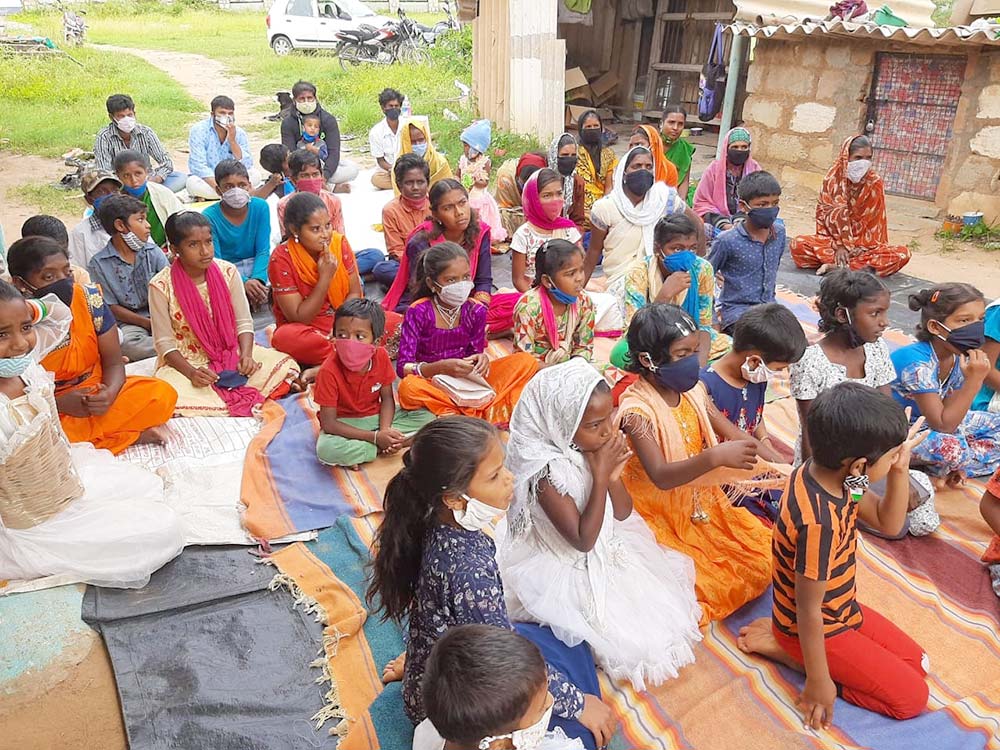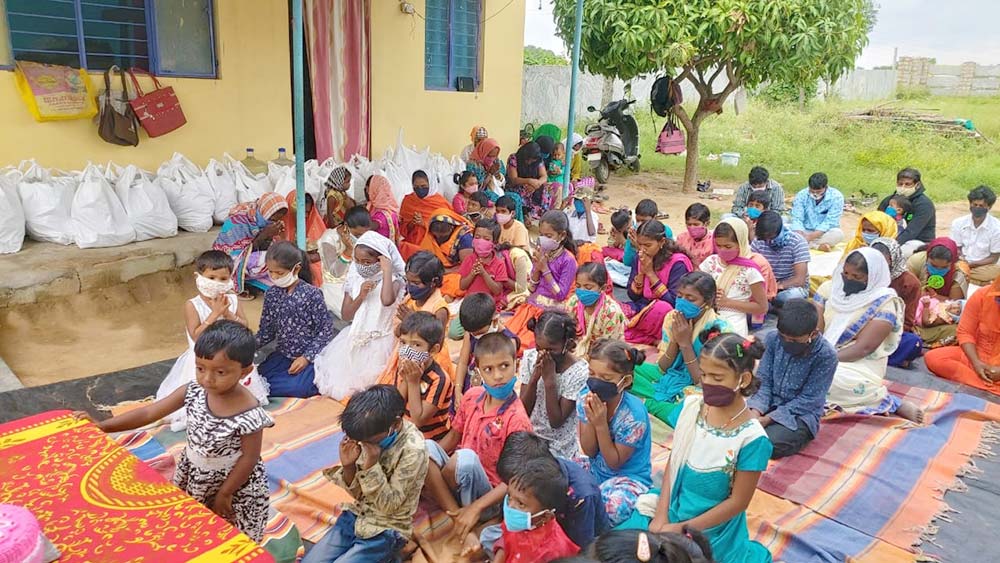 And we got to celebrate a birthday together this week! Longaraj turns 14!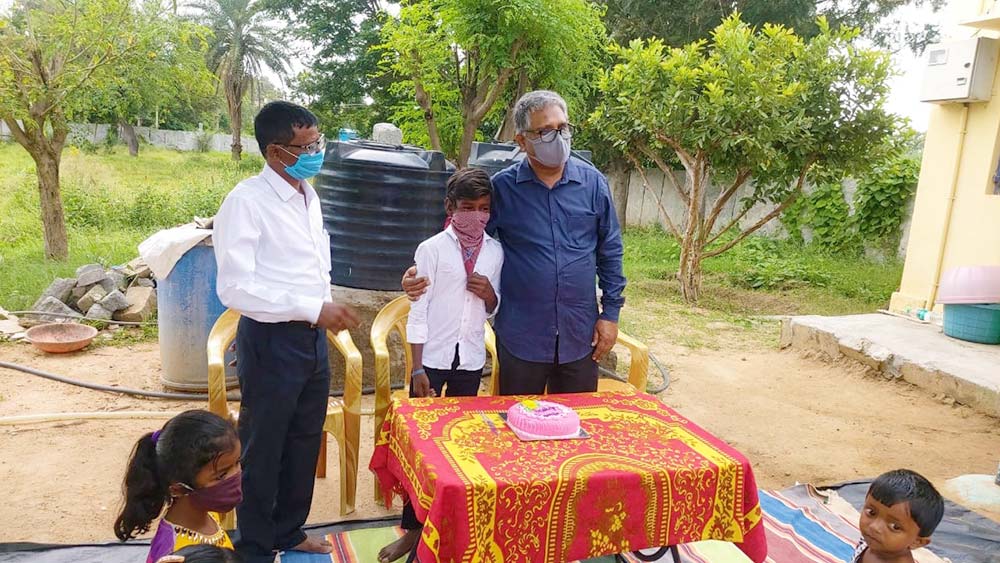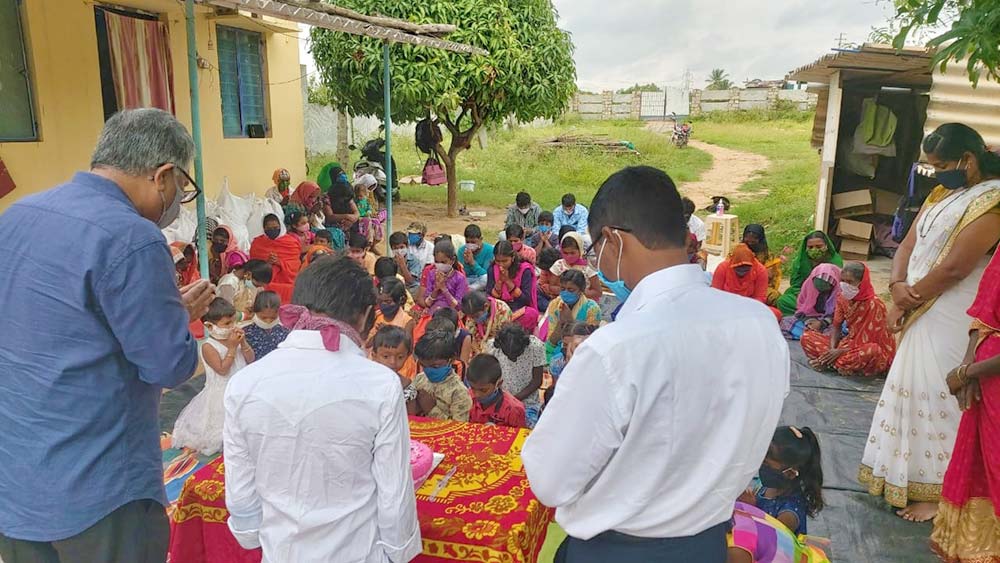 Classes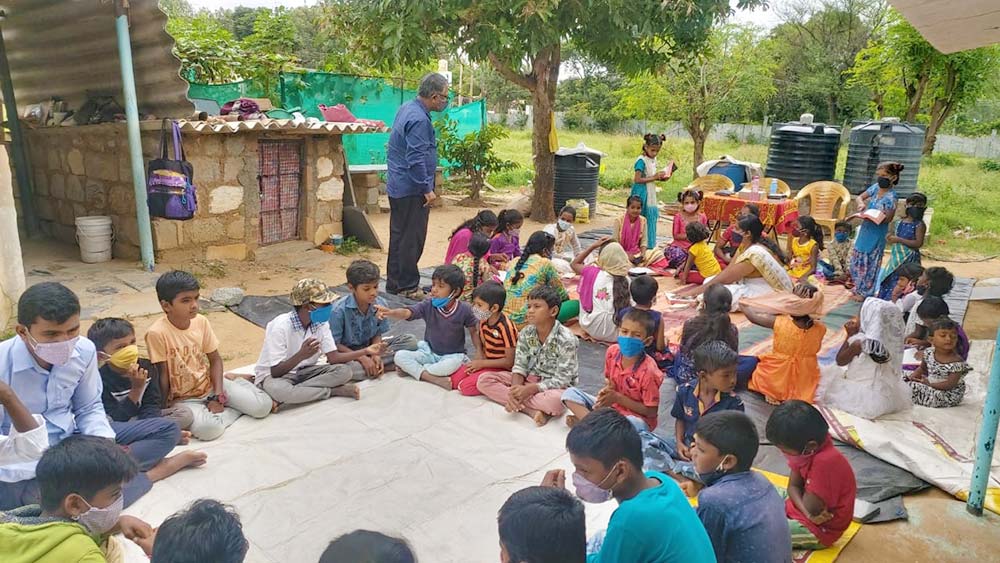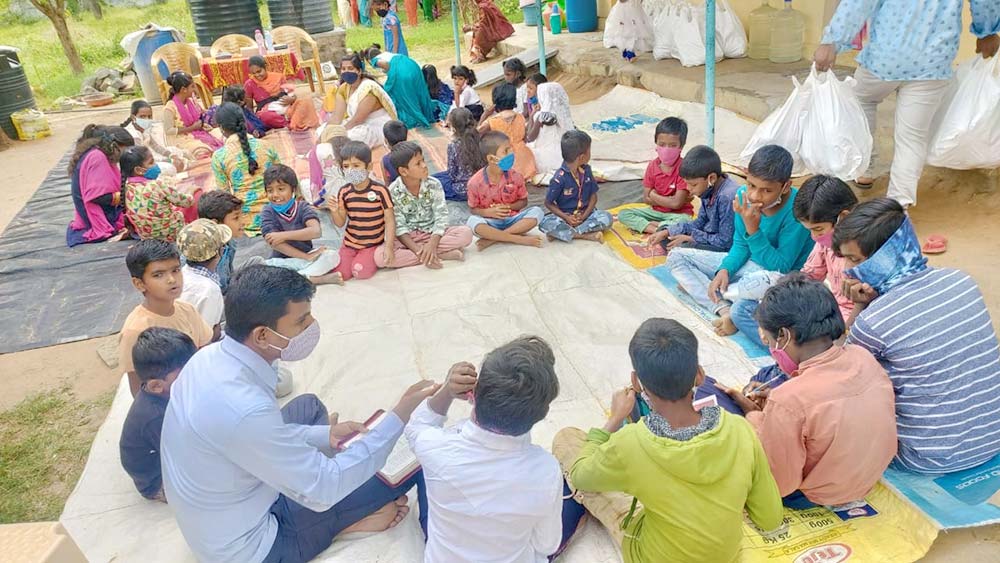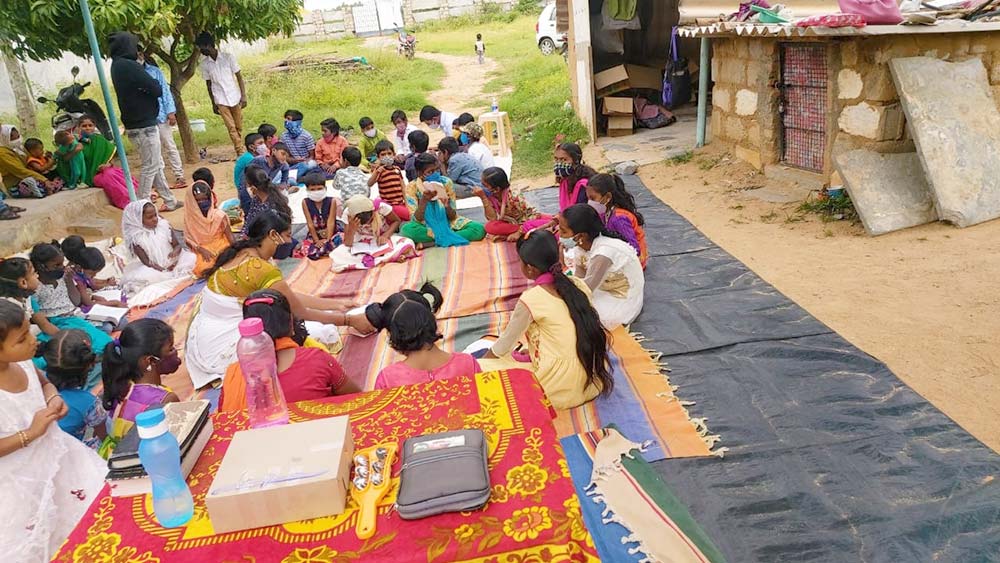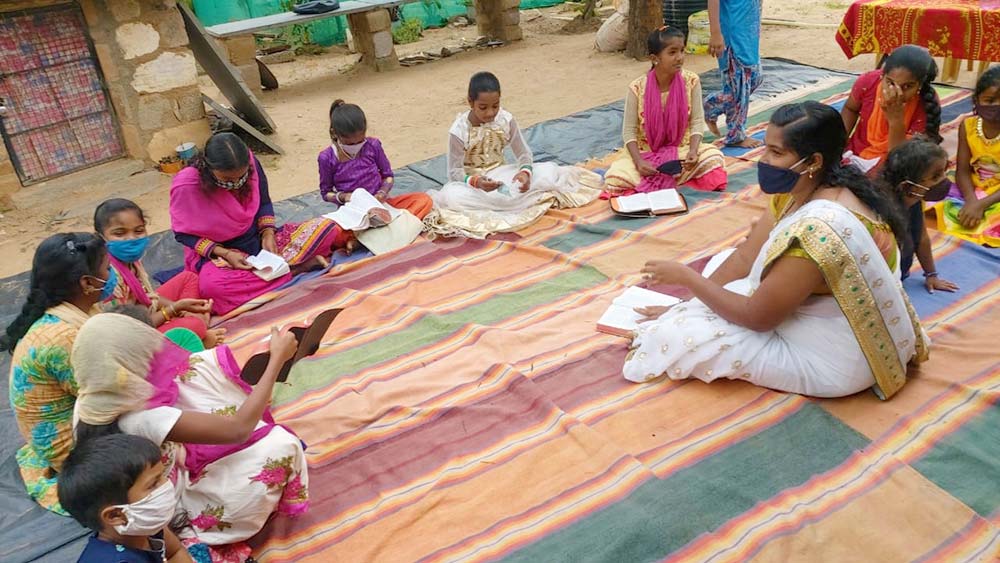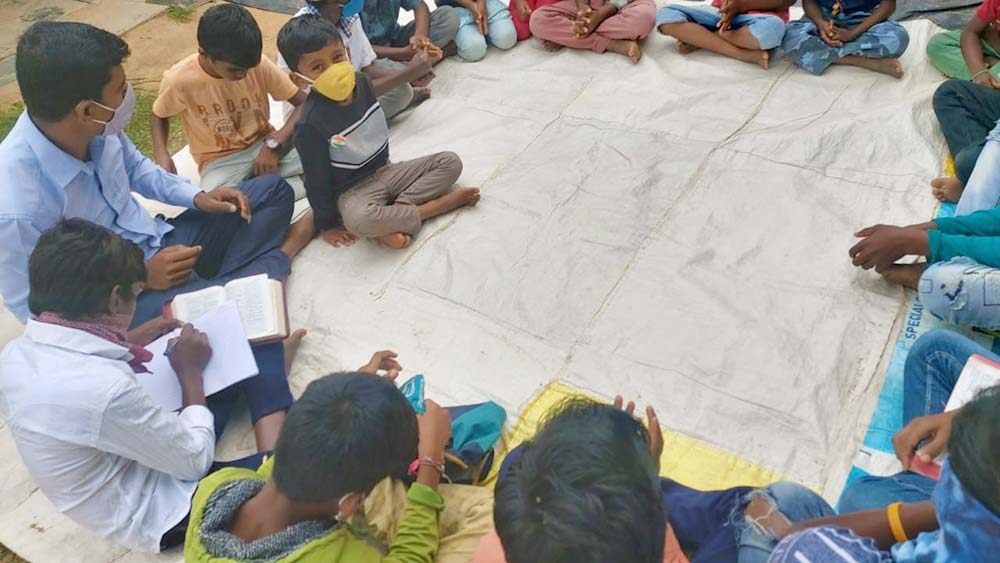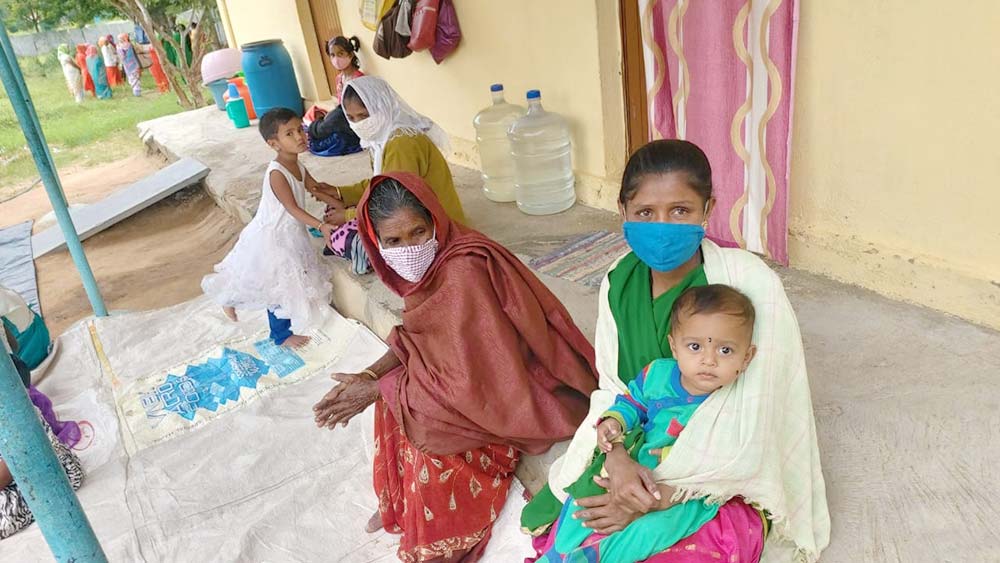 Rakkumamma is doing so well during this tough time.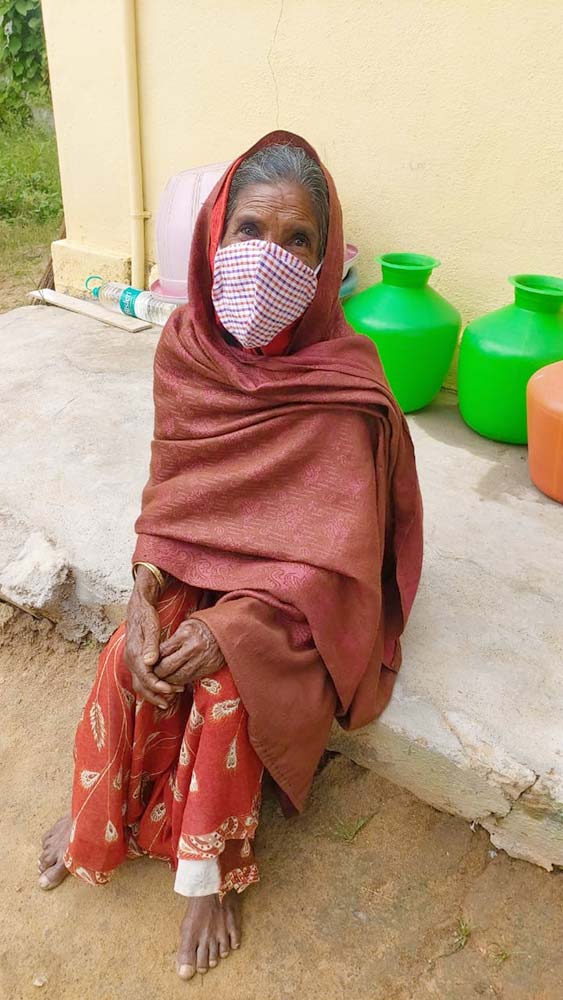 School Classes
During the week, we've been able to hold school classes for the kids. Some areas have the ability to do online schooling. But here, the majority barely have electricity, let alone internet access and computers for all the kids. We're so grateful for our volunteers who can give special attention to our kids and help them through this time.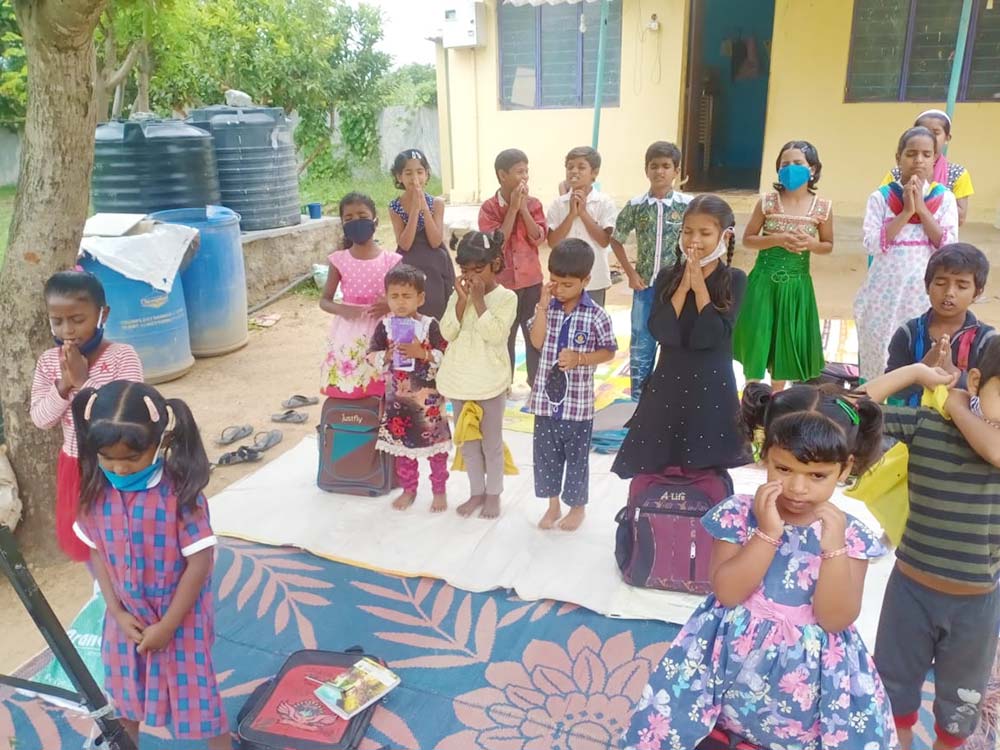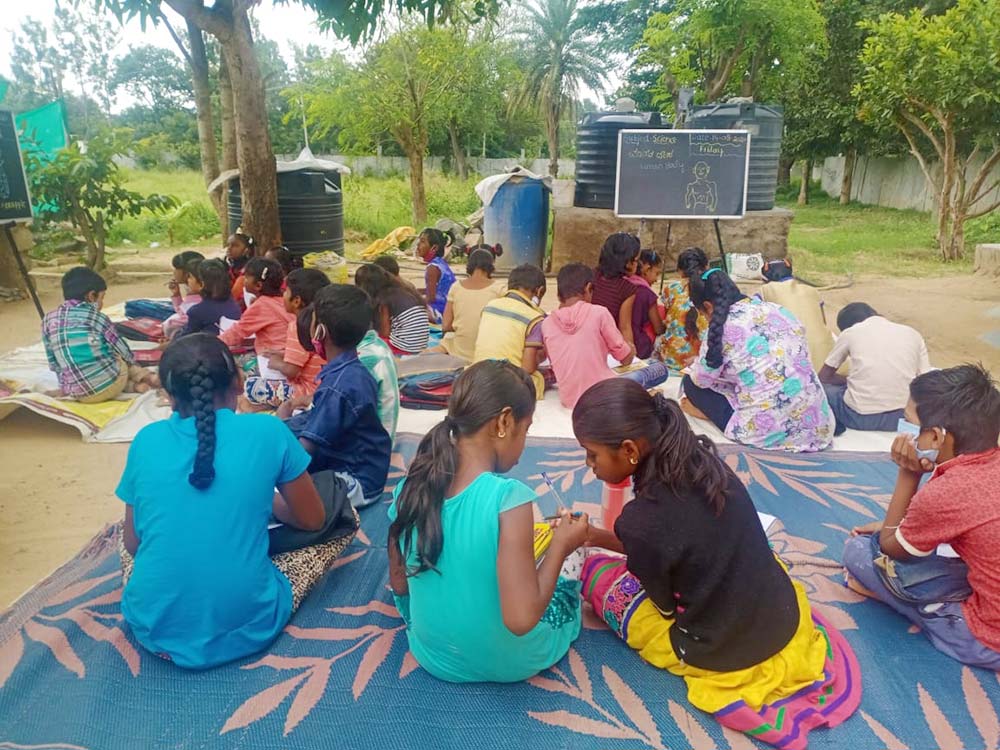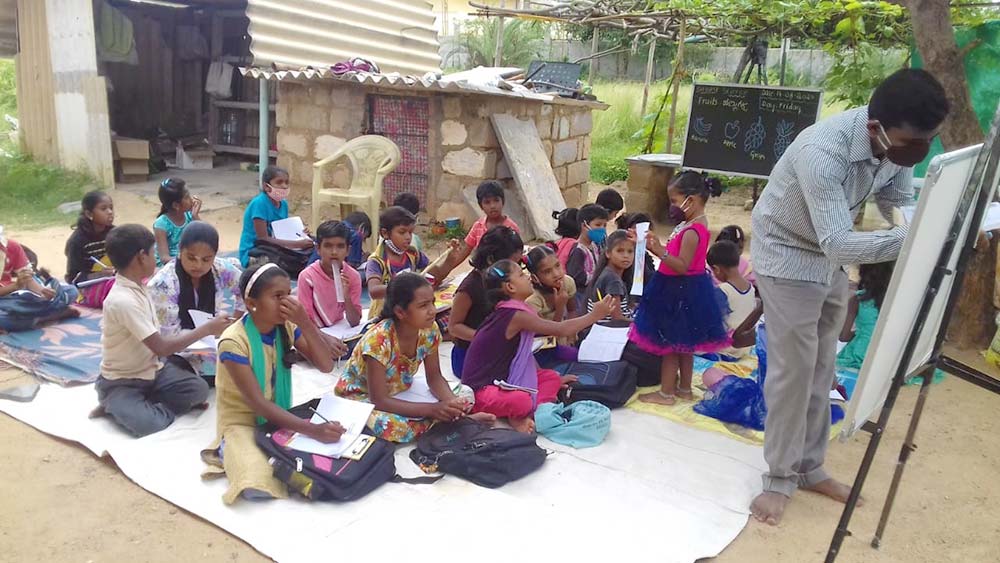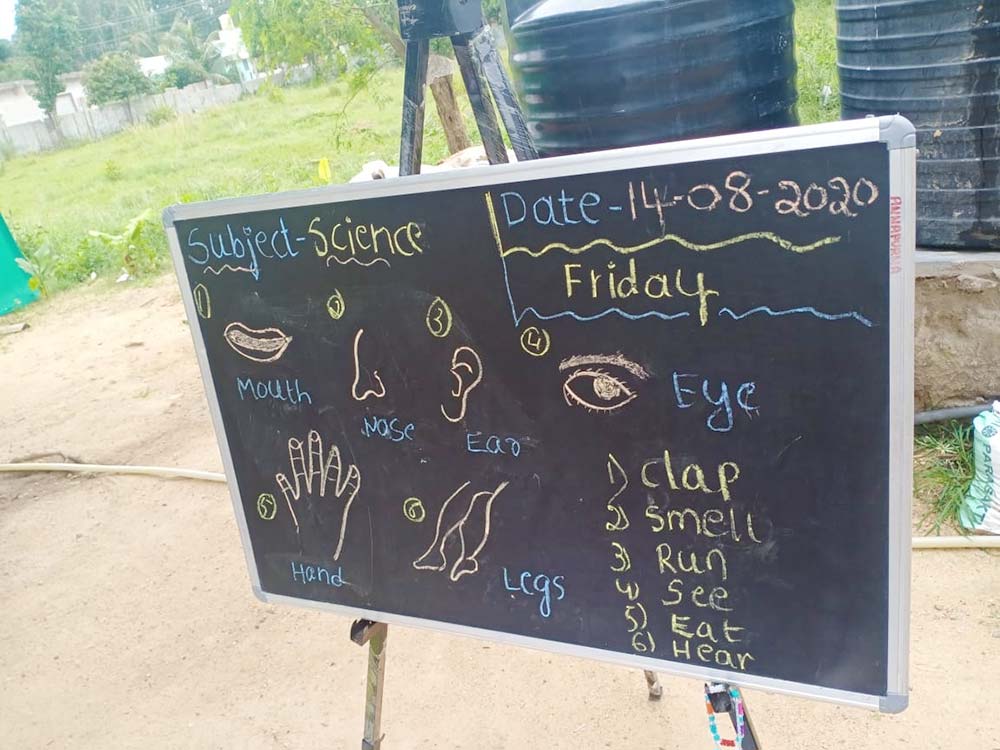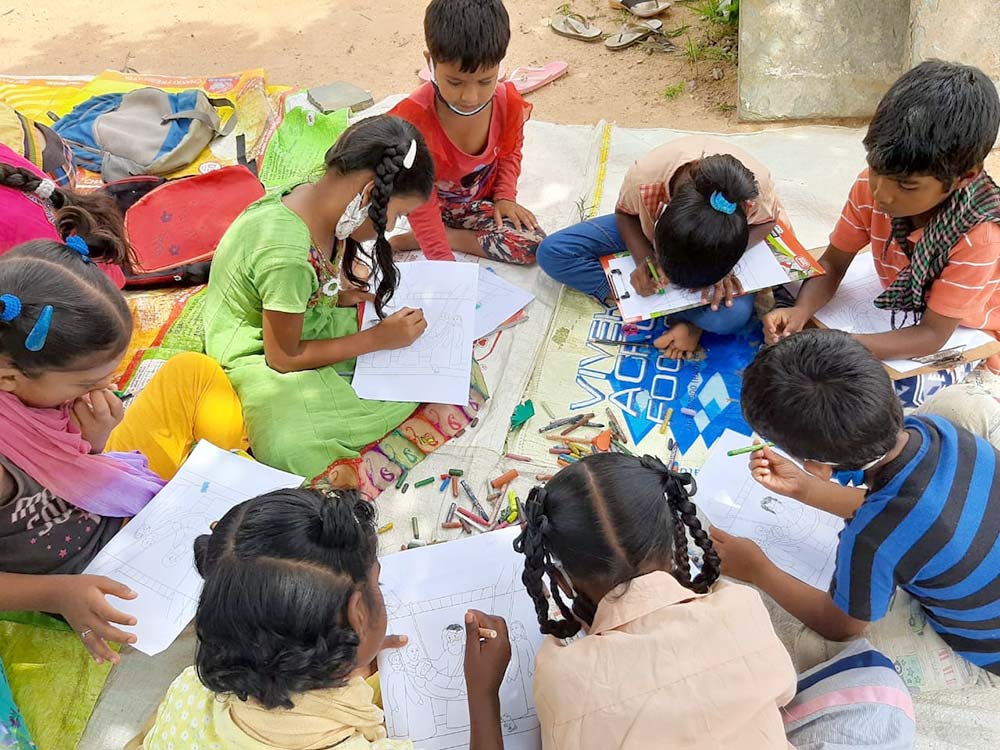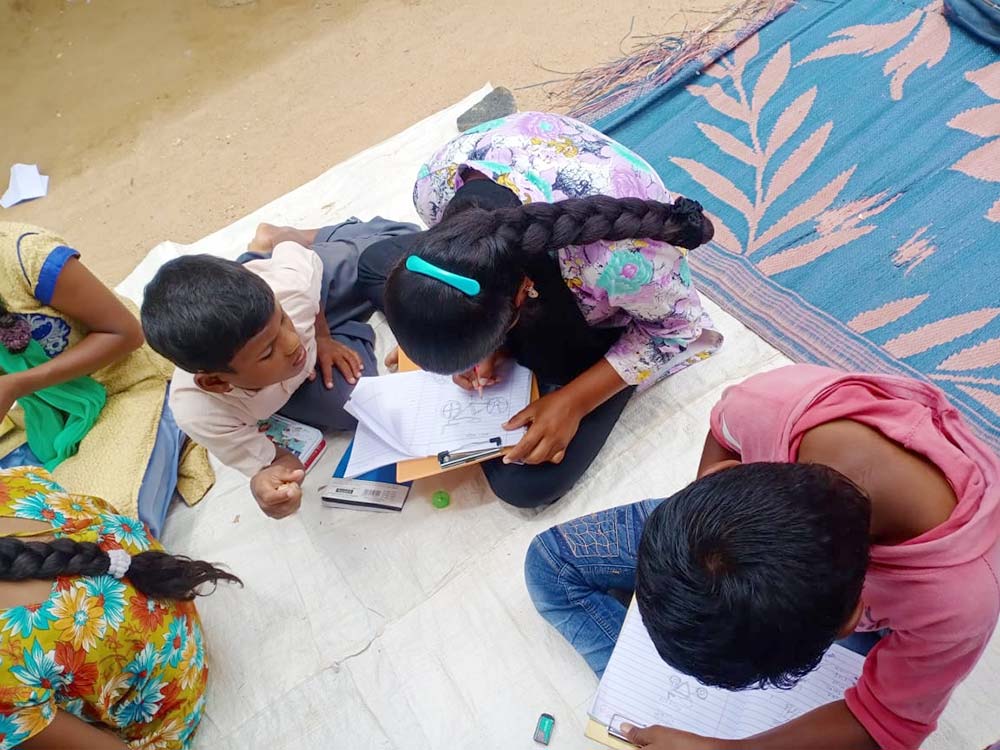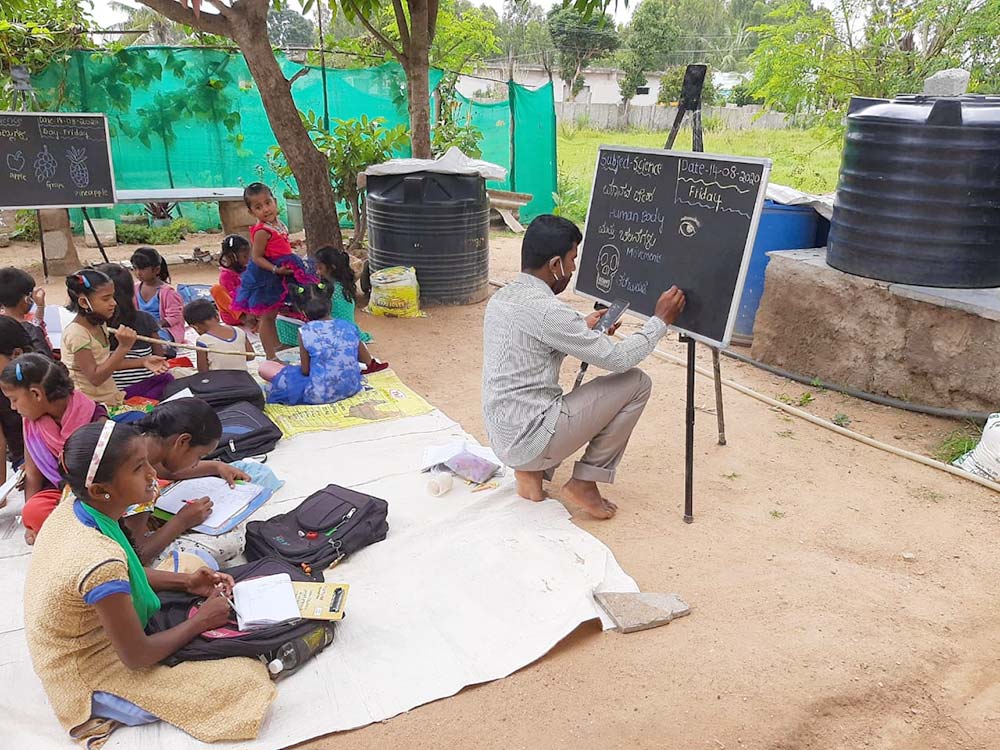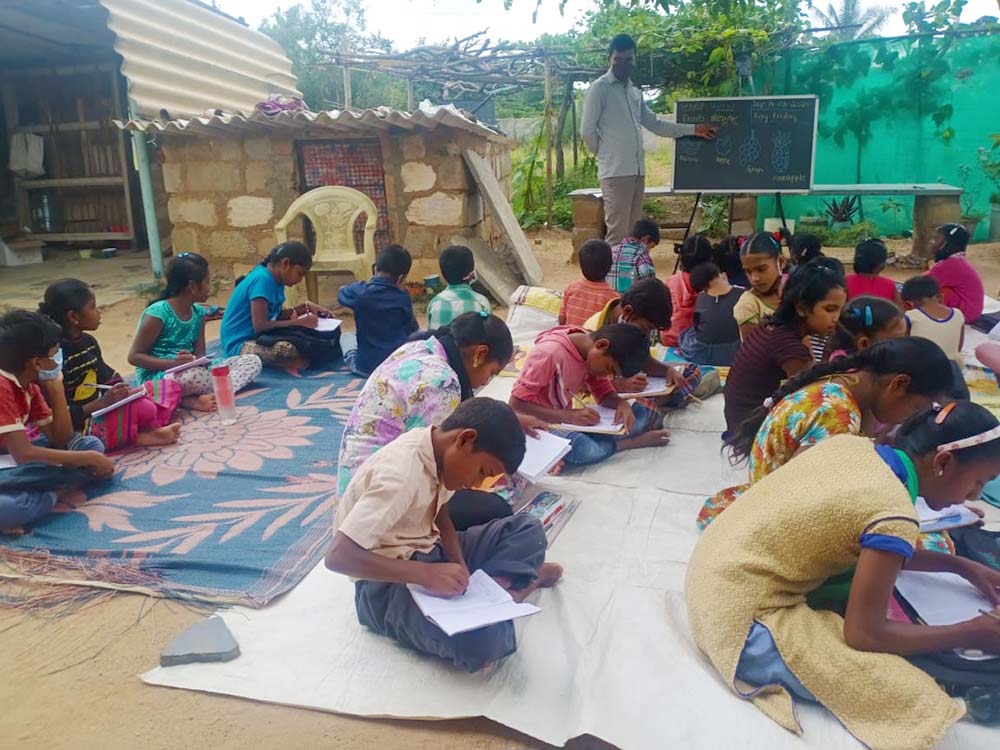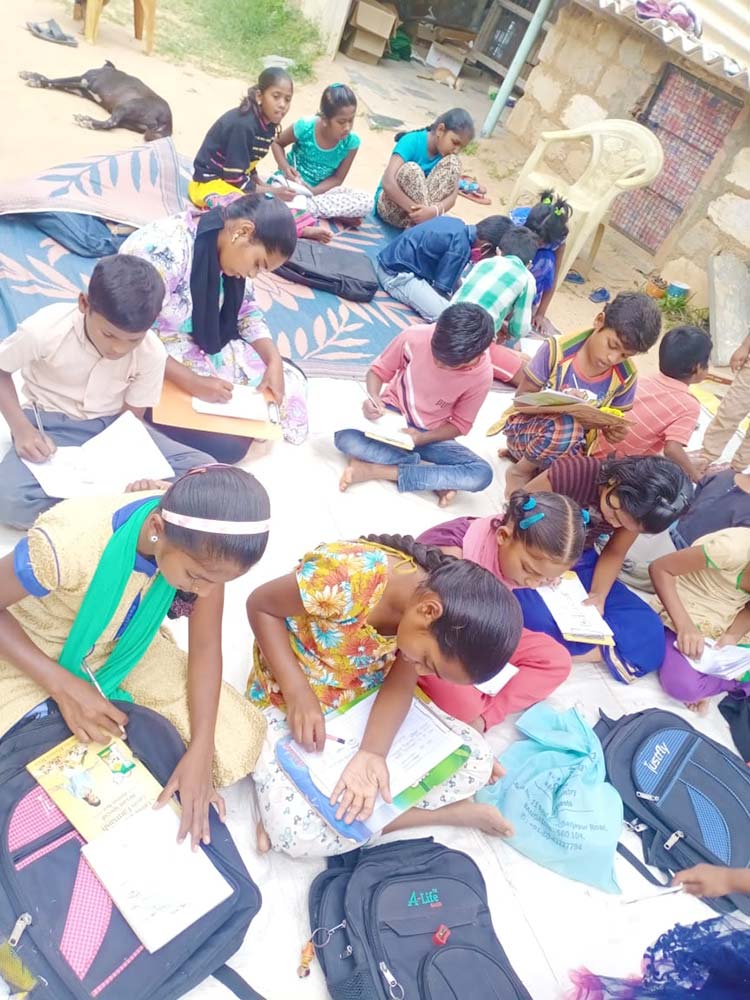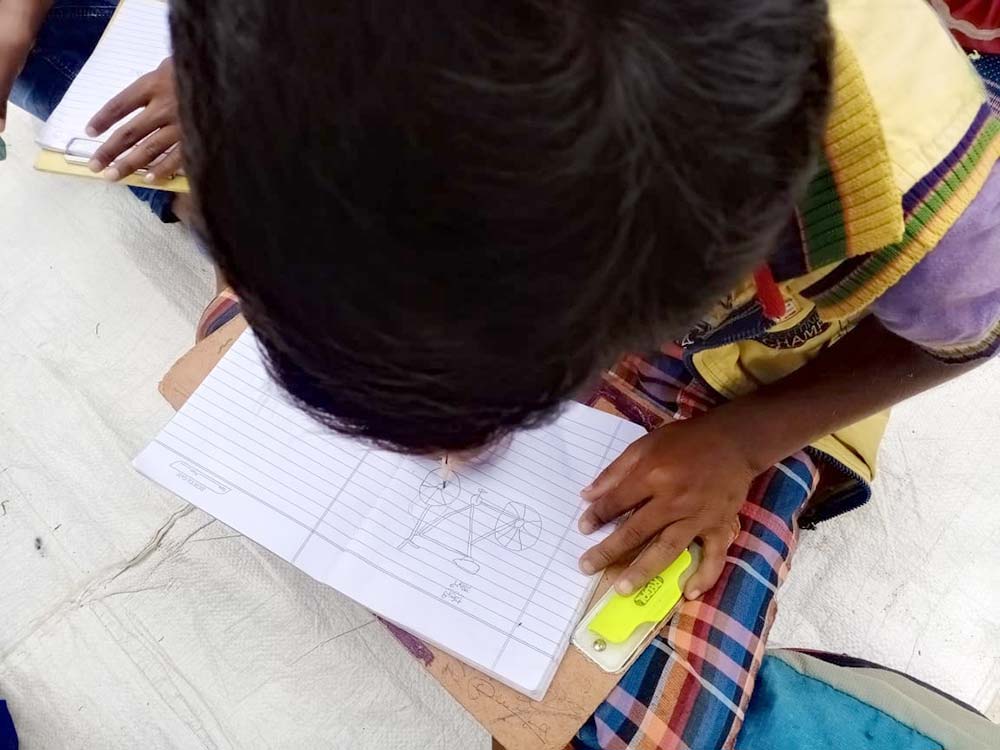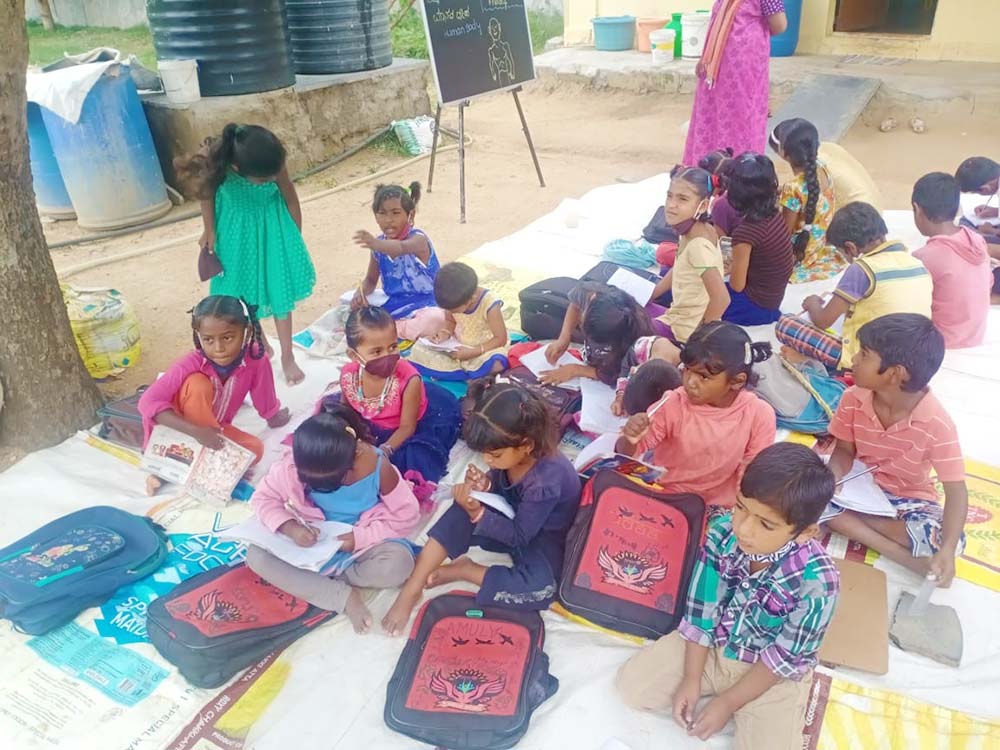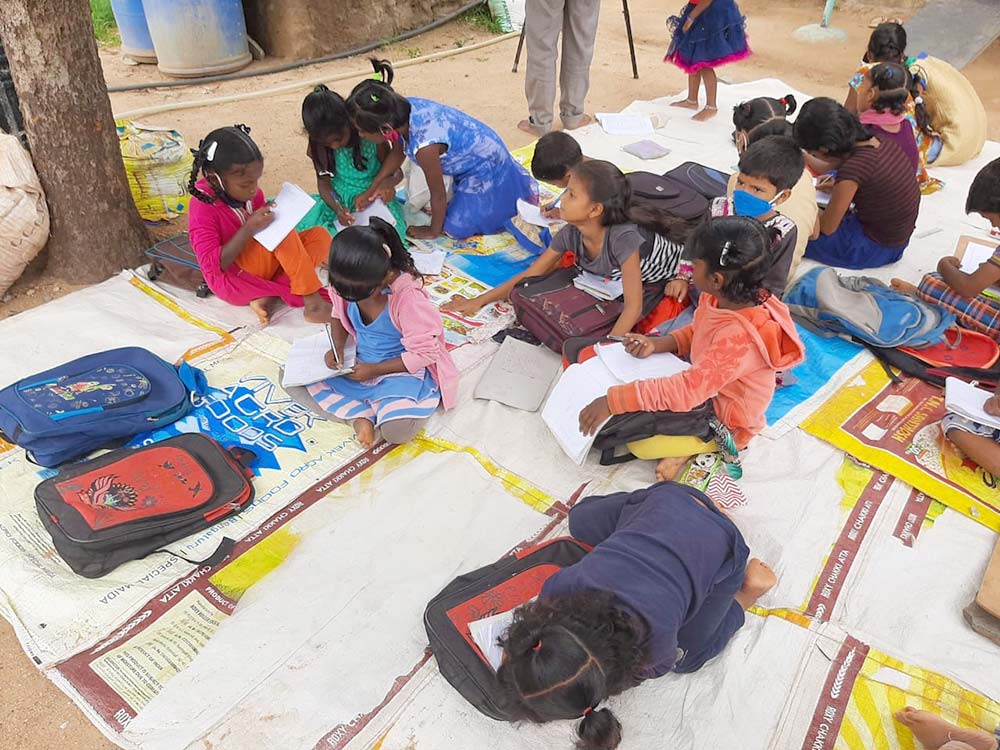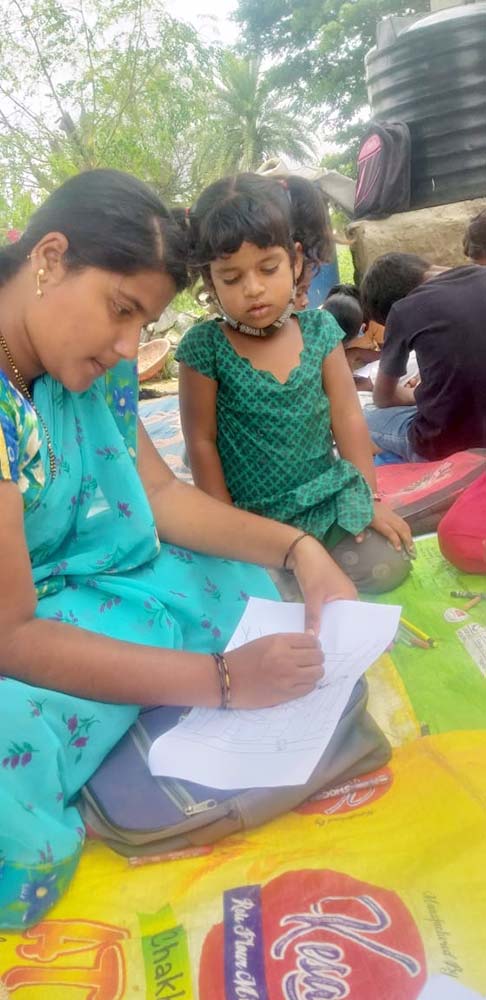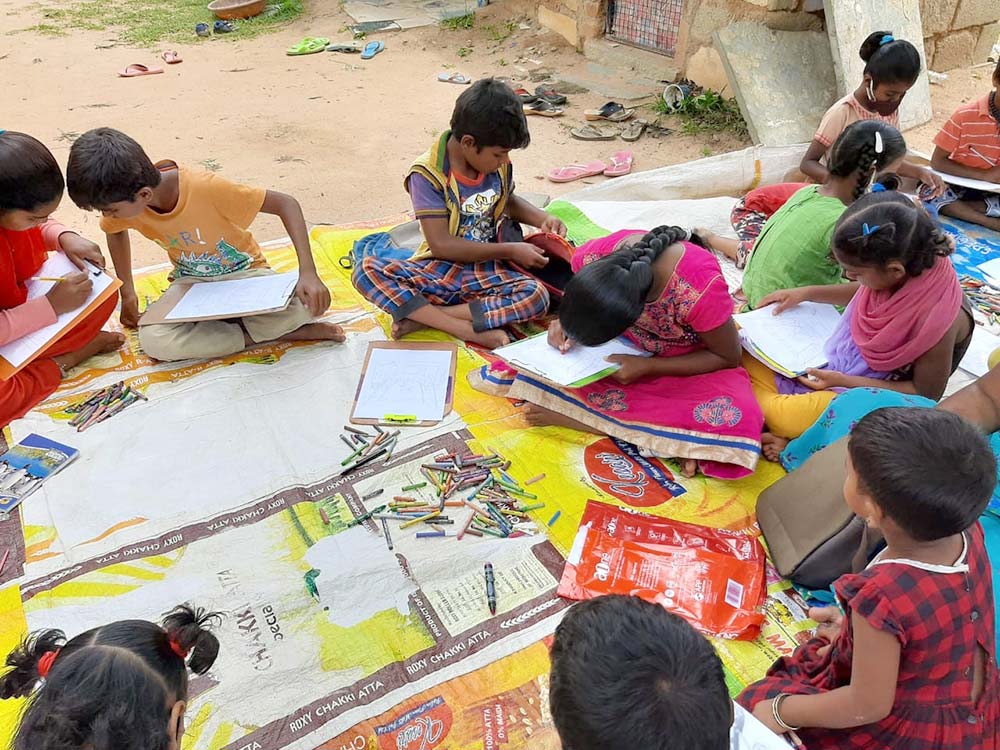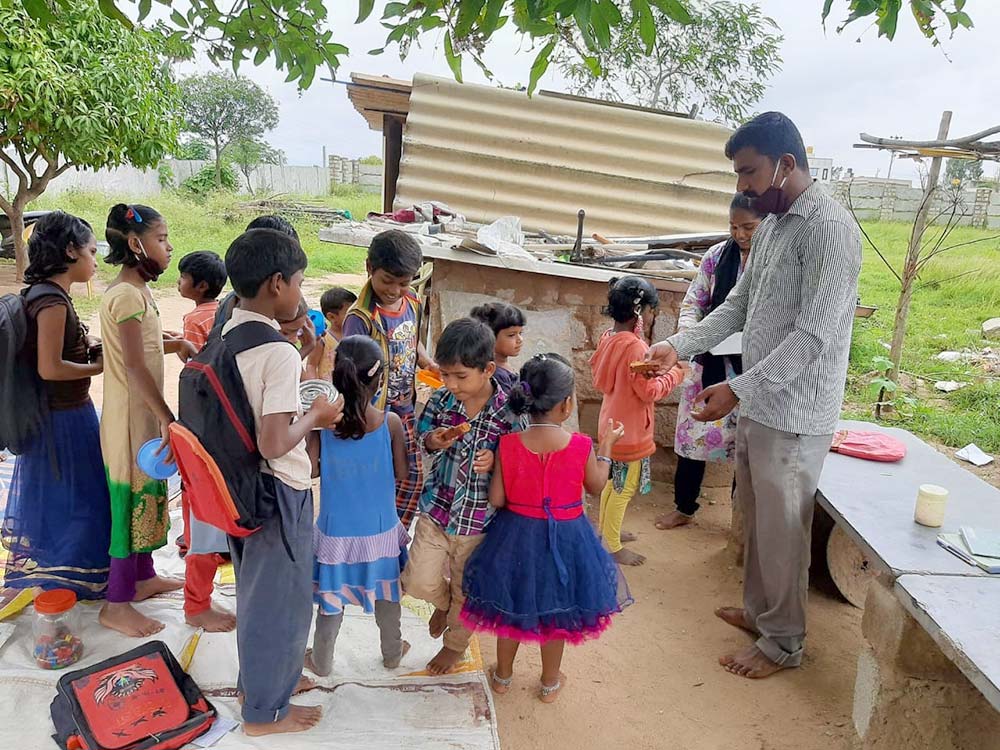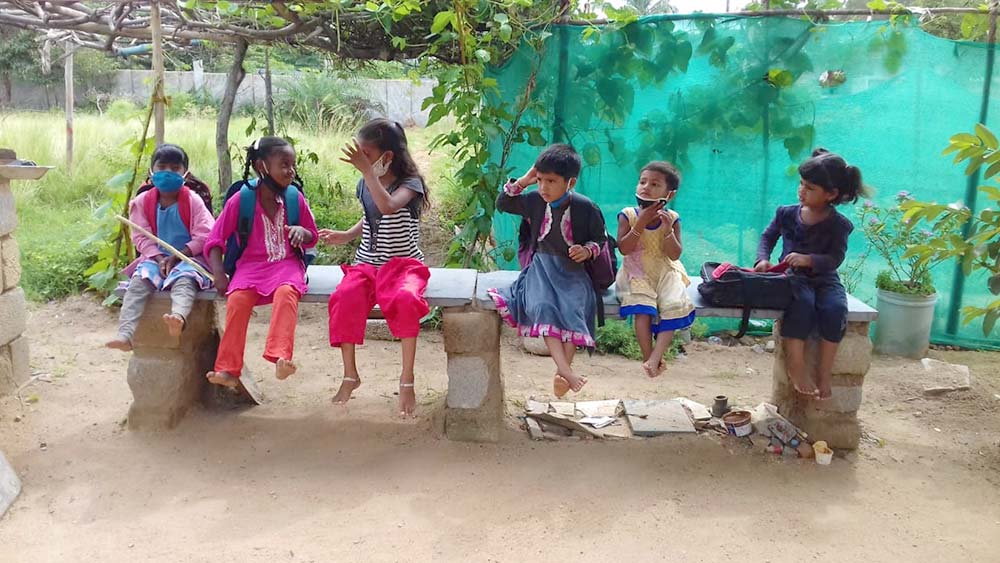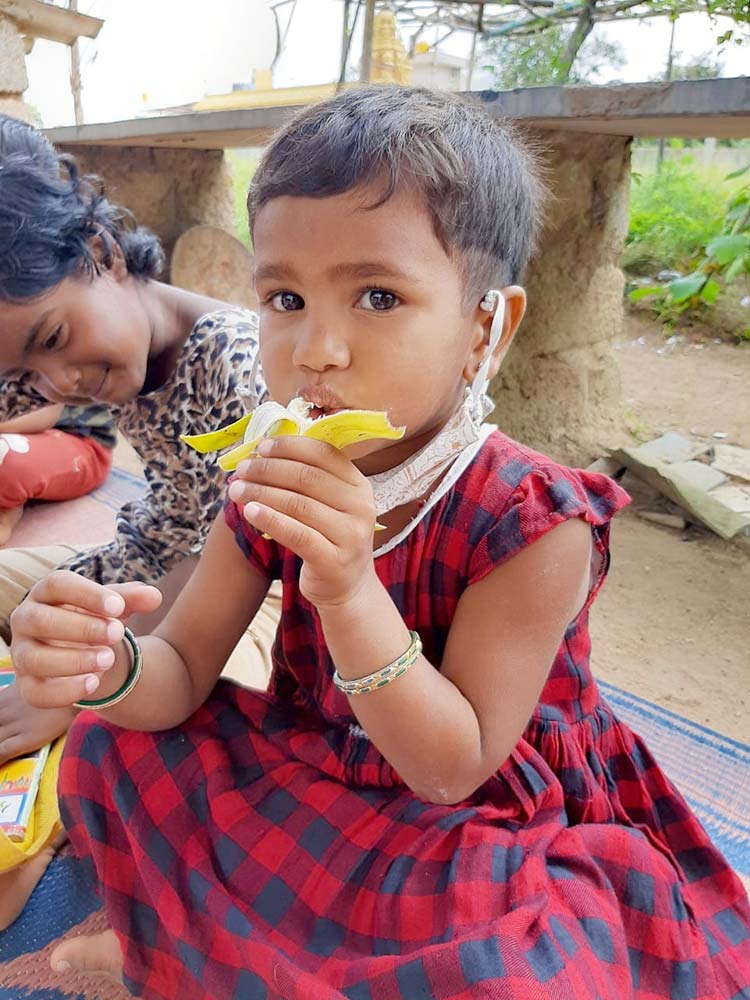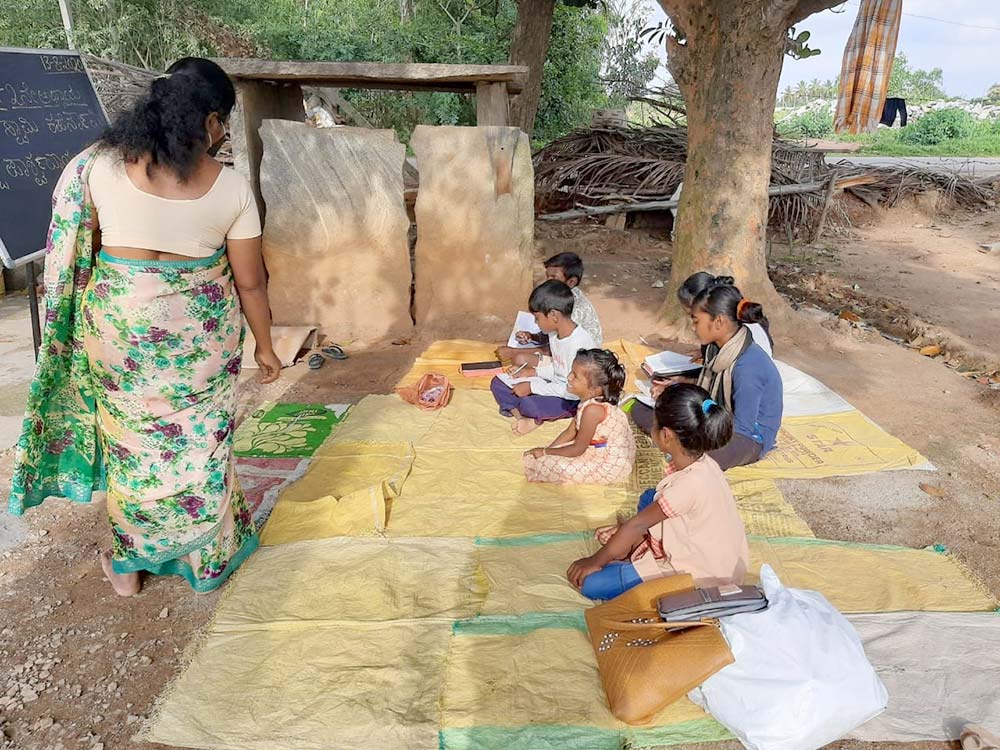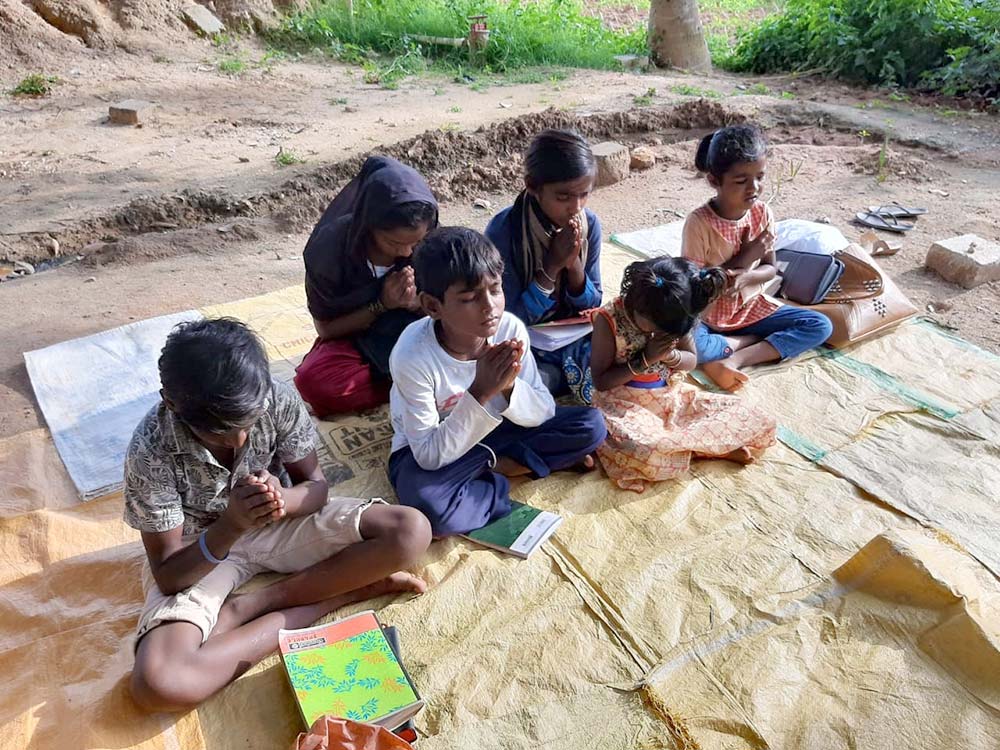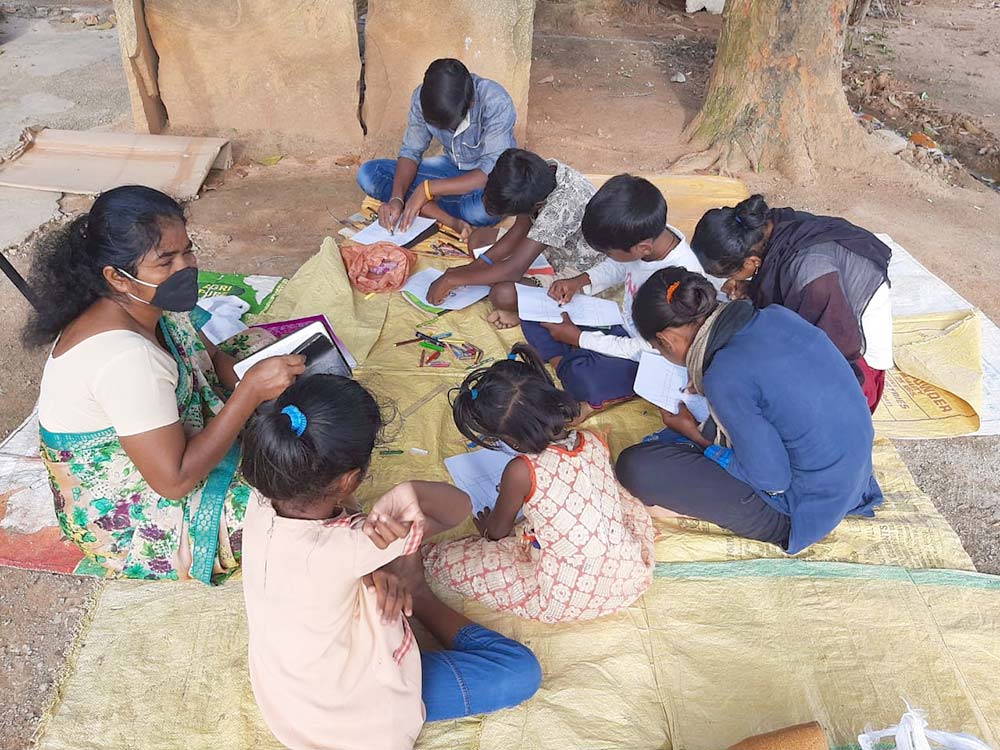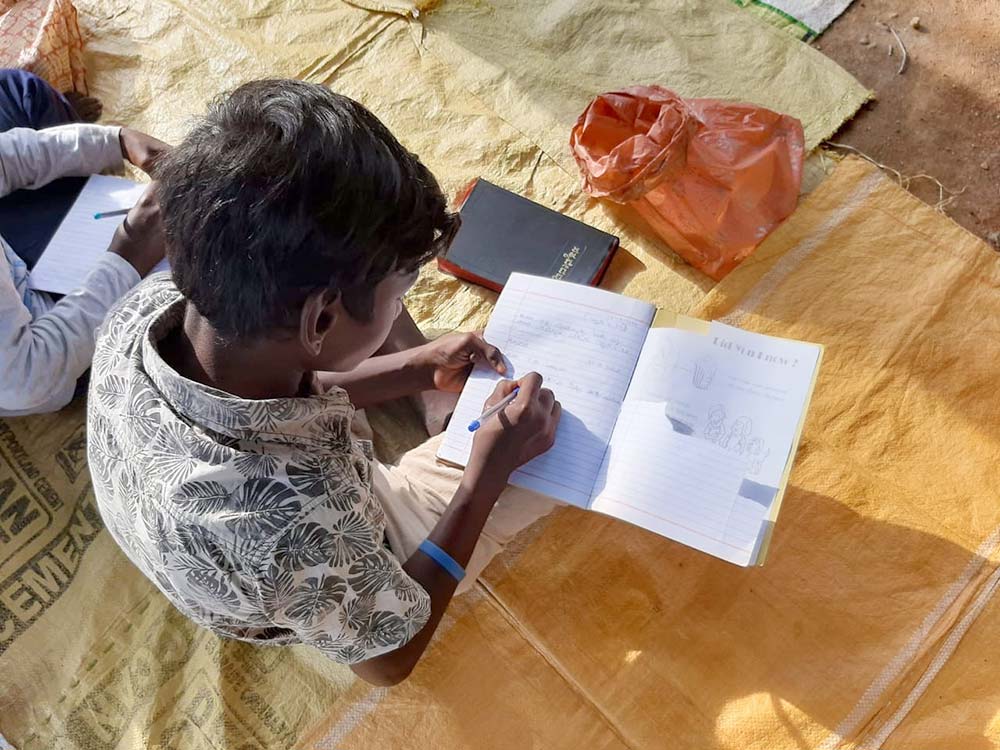 The kids learned about Jesus healing a man who was paralyzed in Mark 2:1-12. They loved how bold these friends were to open up the roof and lower him down in front of Jesus during a sermon! And they loved how Jesus loved it too. They saw in this story that Jesus is never too busy to help us.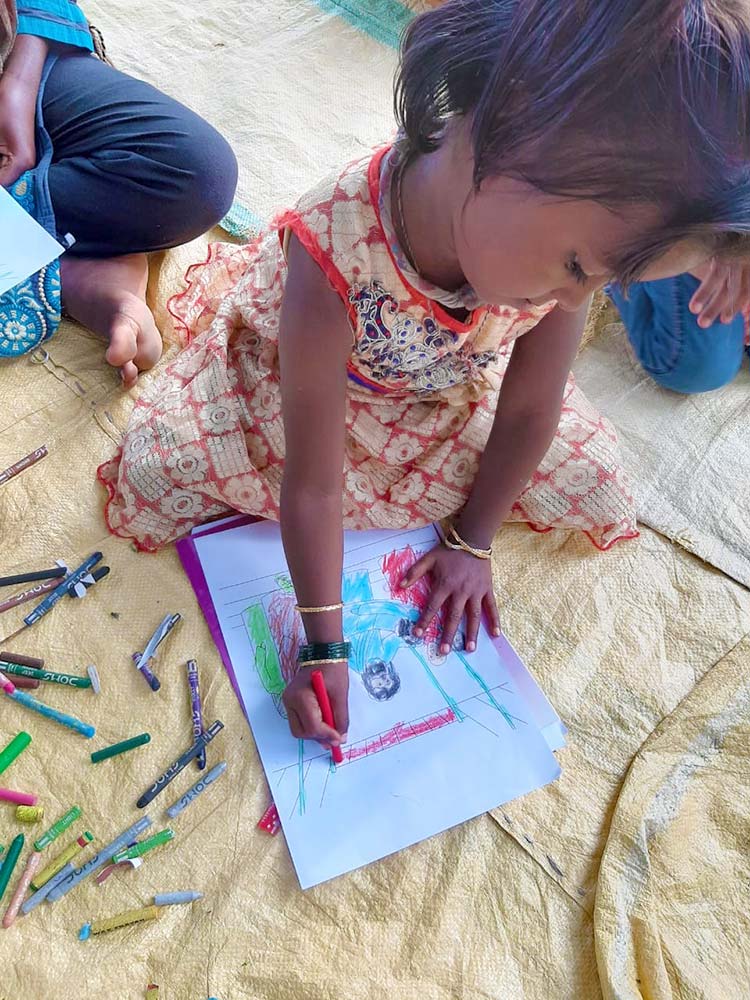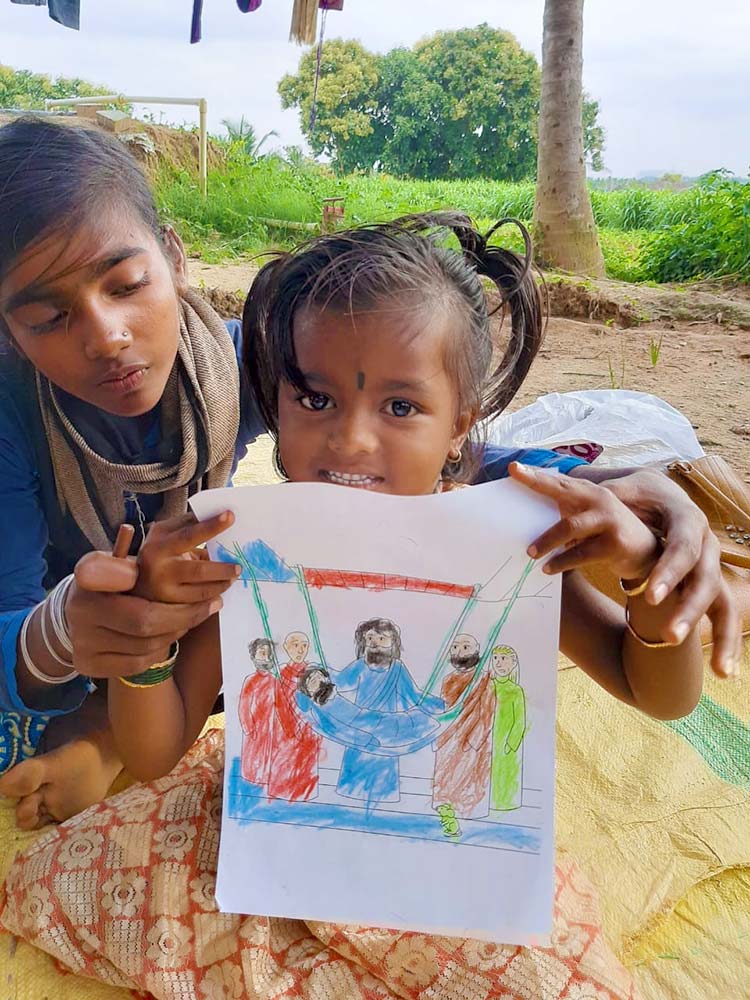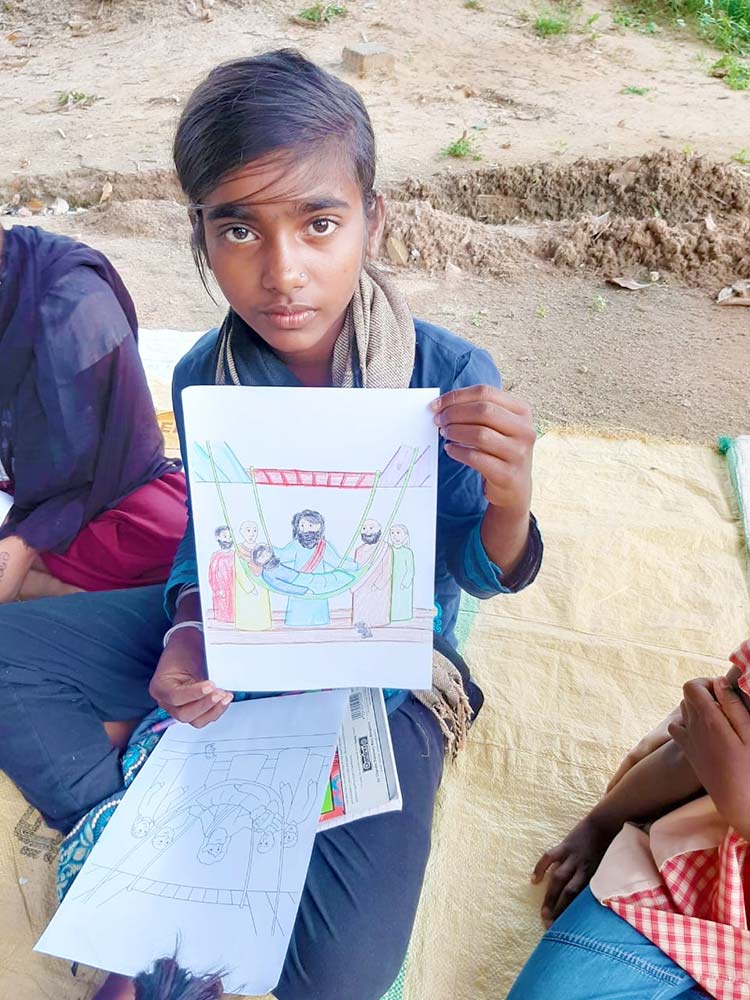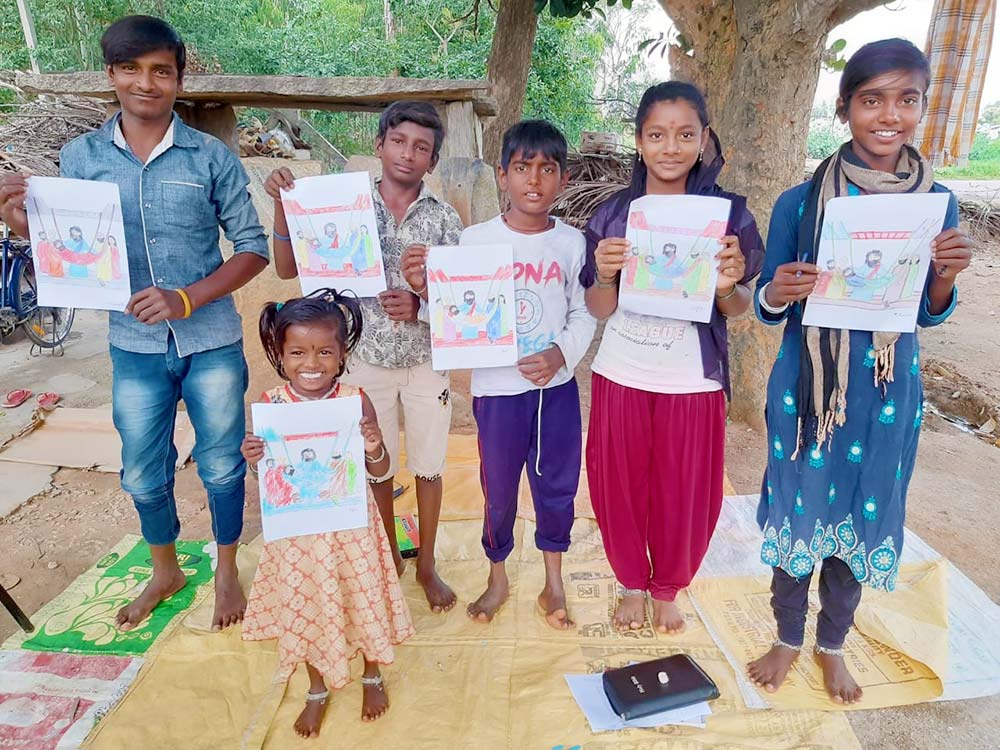 At the Villages
Families gather at night to read the Bible and sing and pray together.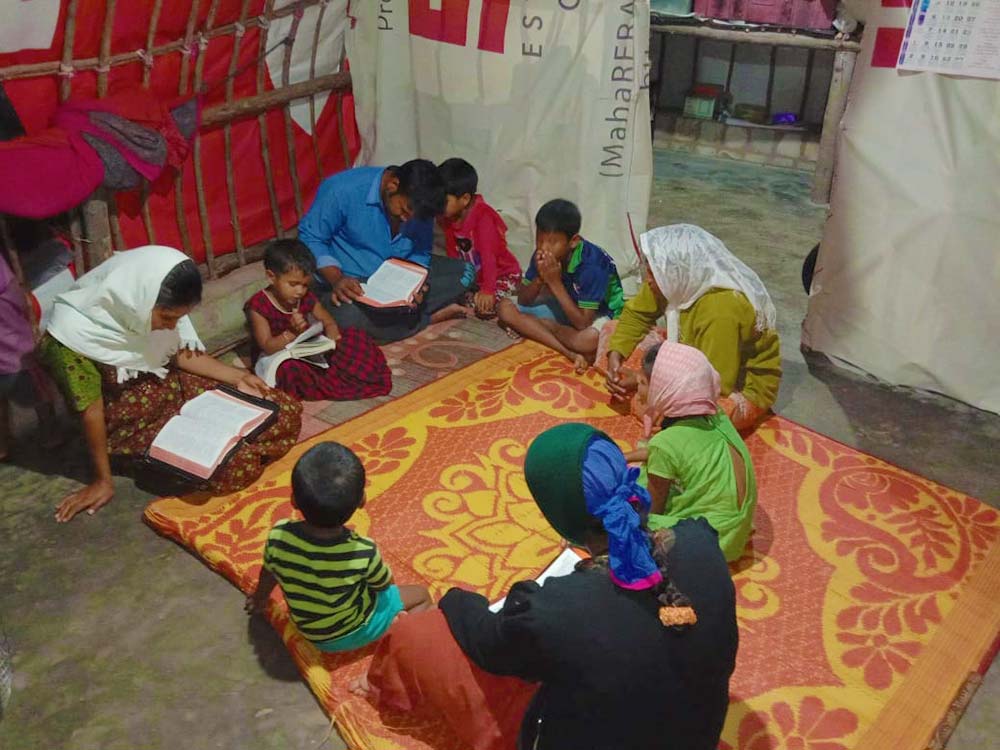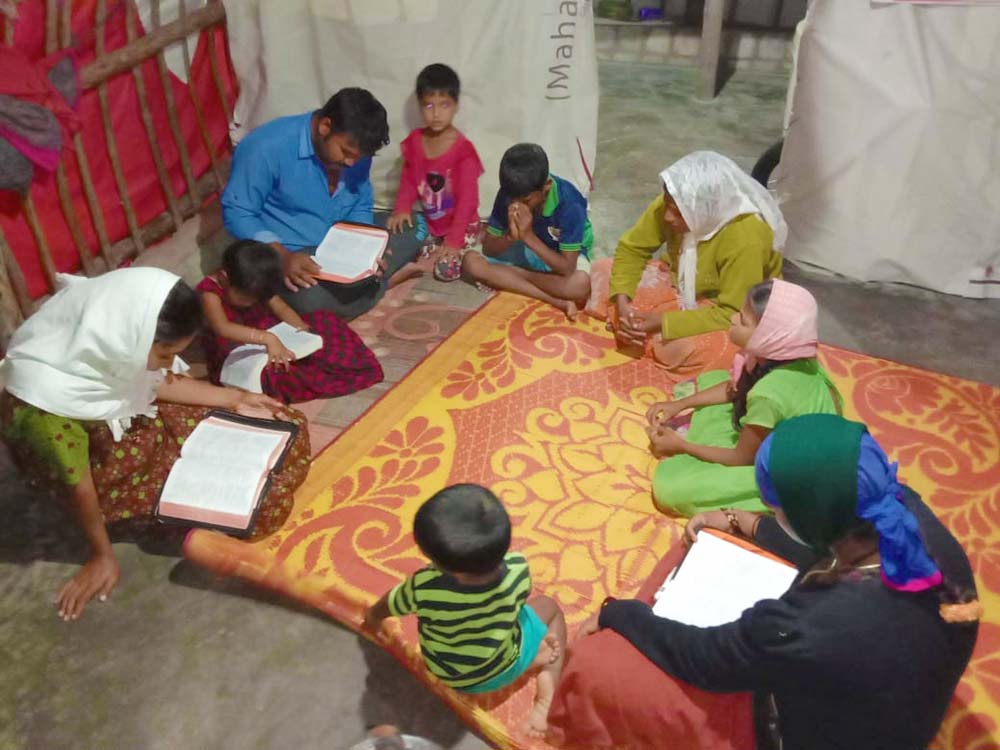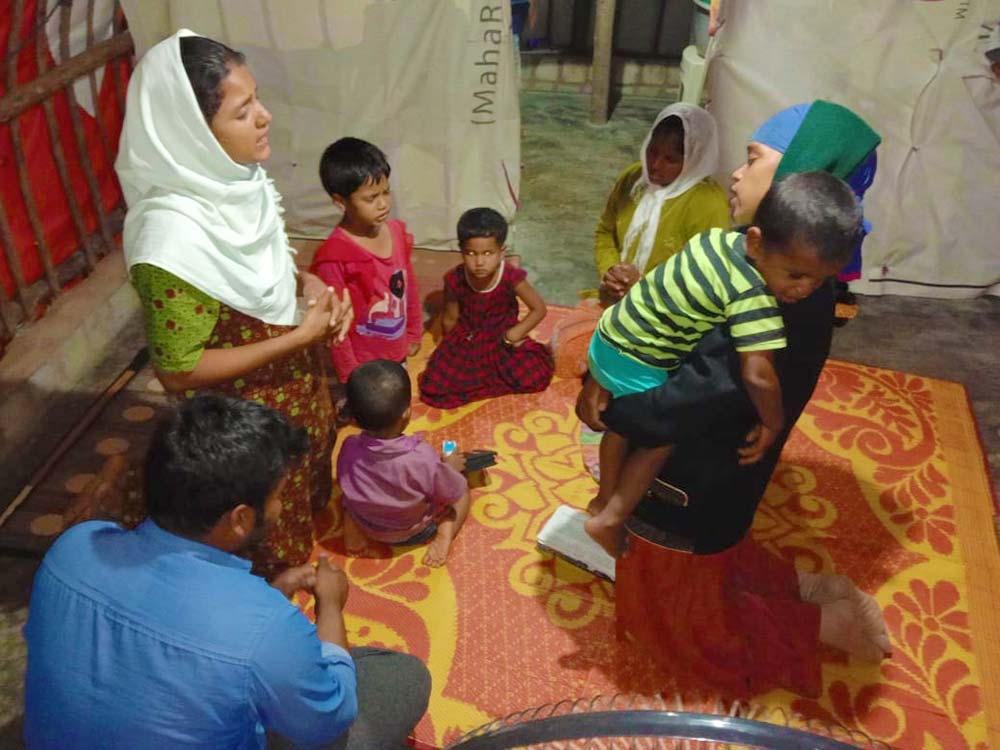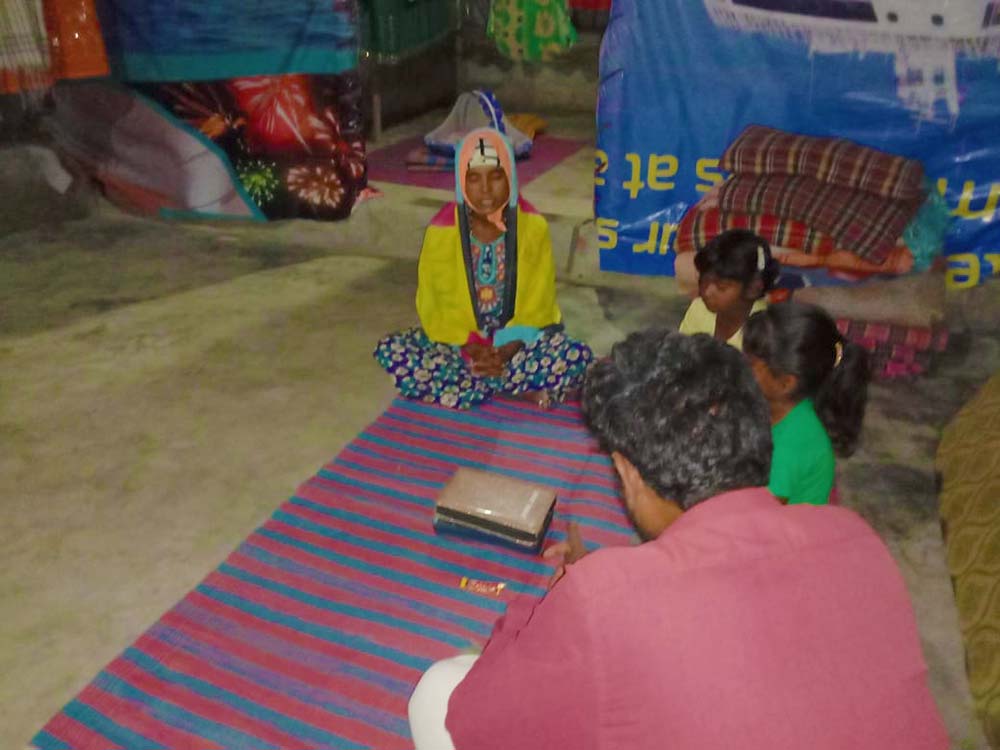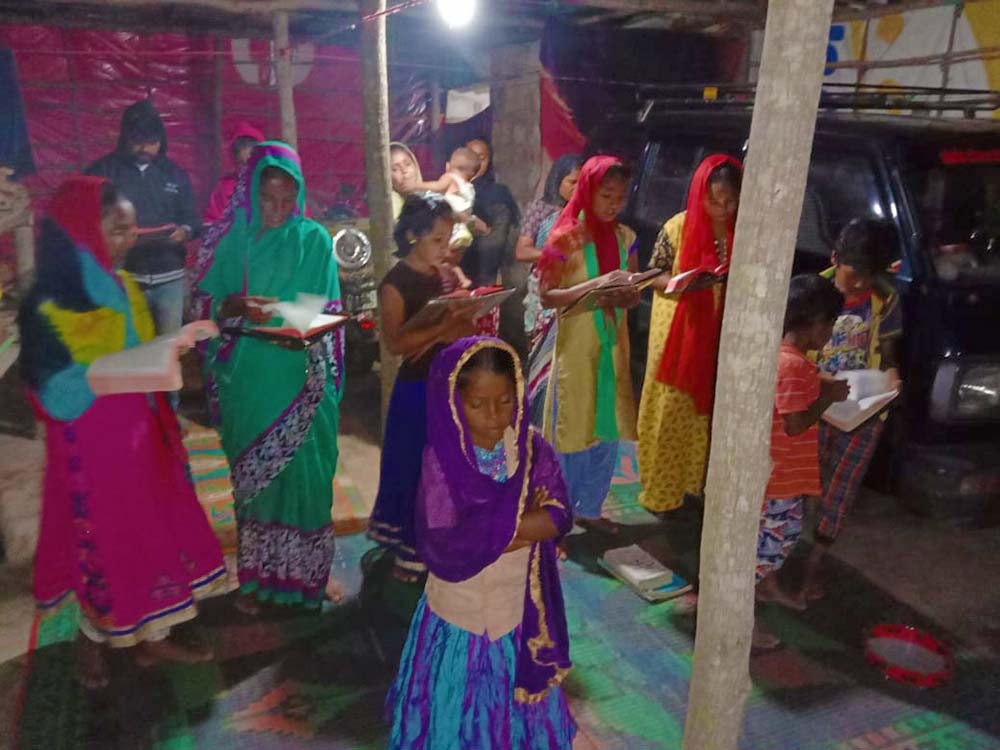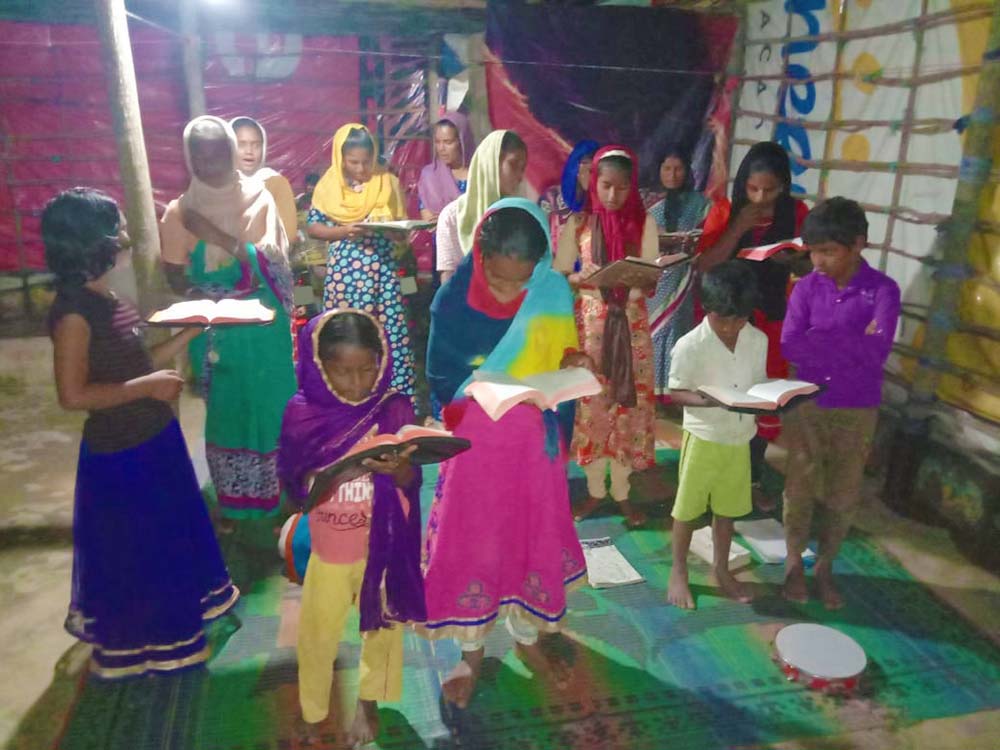 And during the week our volunteers meet with families and pray and sing with them.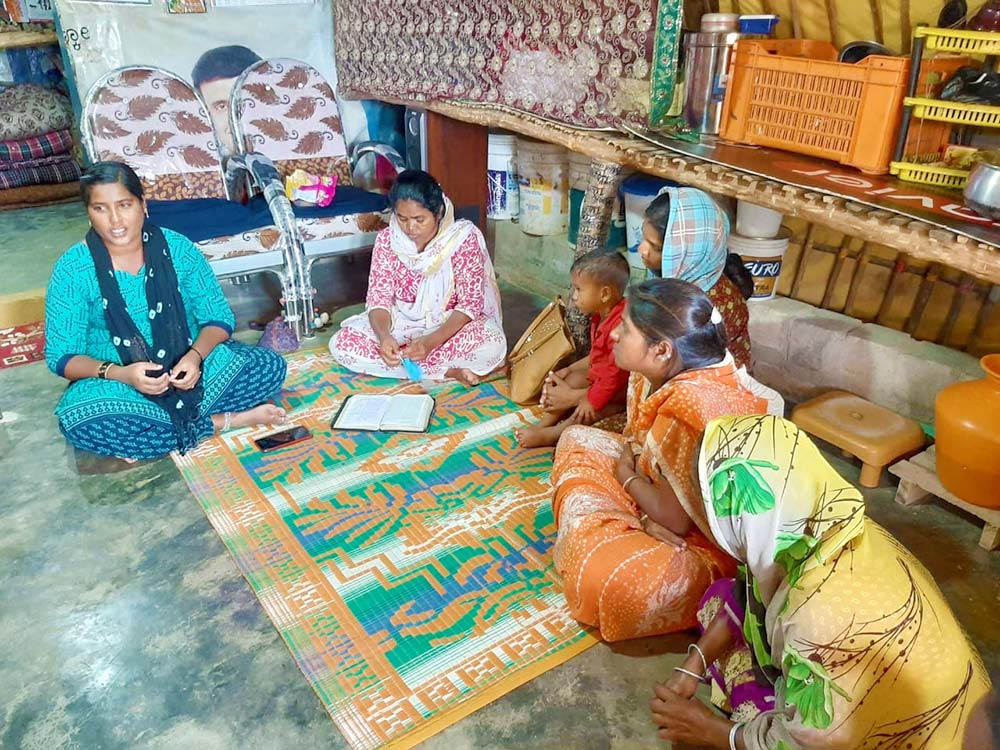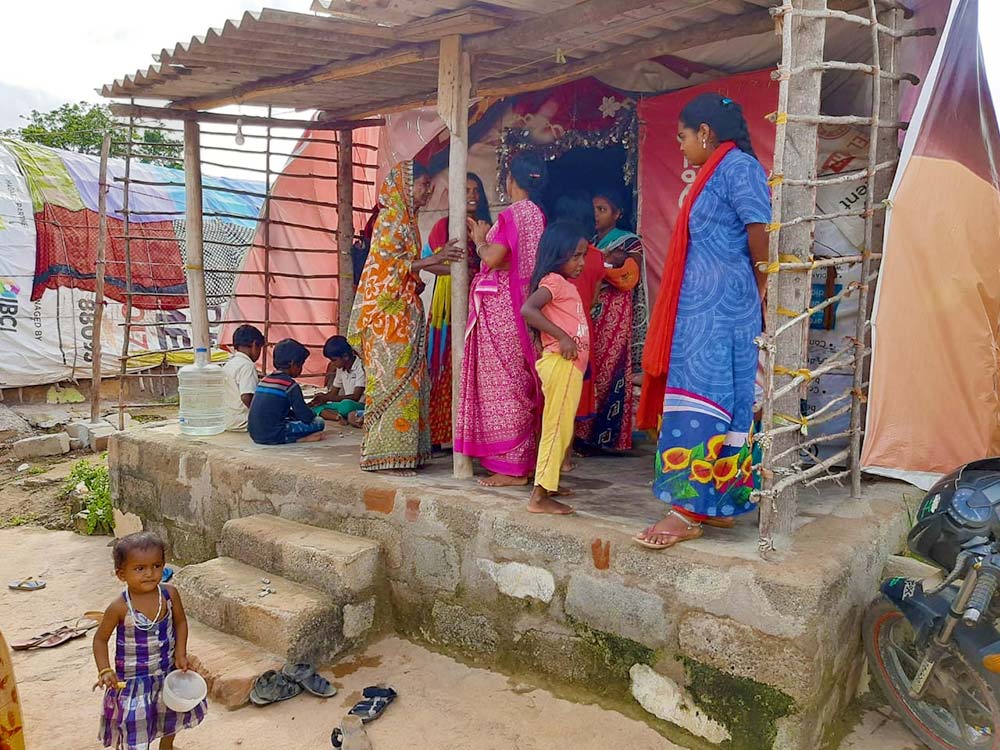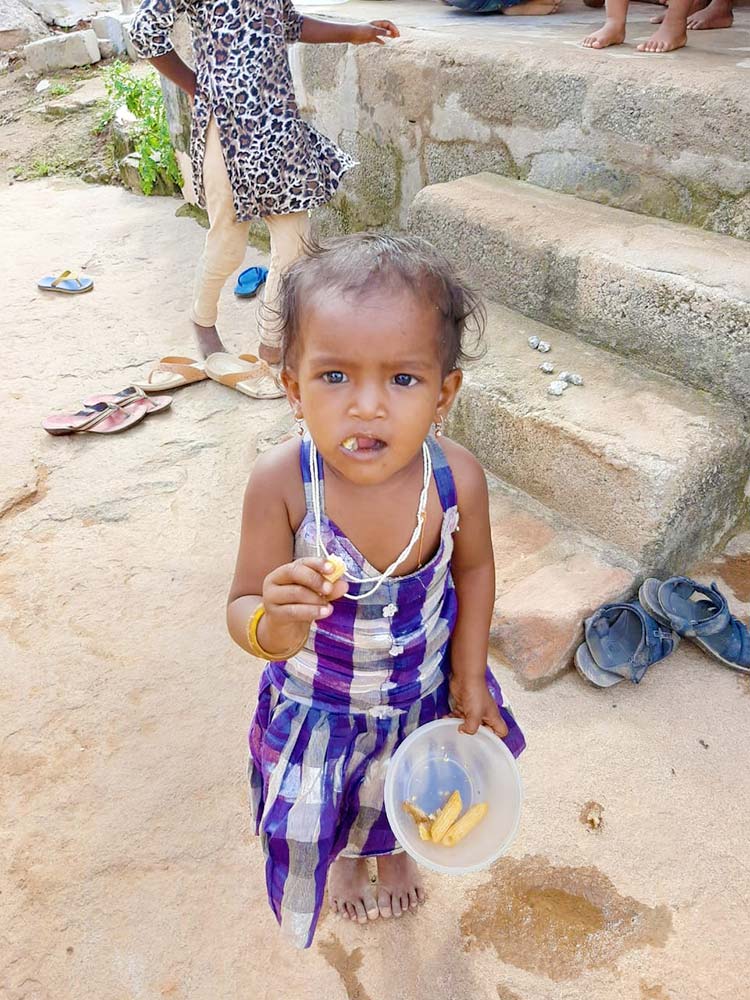 See the other parts this week:
Thank you for your love, and your prayers for those we serve around the world! It's absolutely amazing what happens when we come together and follow the Lord's leading. I'm beyond grateful for you all!
If you'd like to see more than we can share here, email me for access.
Thank you for keeping us, this ministry, and our outreaches in prayer, and thank you for your support! We couldn't do any of this without you.
· You can get notified when each post goes live by signing up for our email list.
As always, email or fill out our Contact form with questions, feedback, and suggestions.
God bless you!
♥ Samantha