Week in review: Happy Mother's Day! May 9 2020

Happy Mother's Day! Quarantine continues, and so does our food distribution! On the site, we featured the final installment of Jack's studies on the 7 Churches in Revelation: Personal Application and the Feast of First Fruits. Continue reading to see a glimpse from our outreaches this week as well as a recap of all the posts on the site.
Happy Mothering Day!
This Sunday, in Mexico and the US we celebrate Mother's Day! I've been thinking how in some countries it's referred to as Mothering Day to honor all who nurture us. For many people this day is hard, especially for those who long to become mothers, and those who have lost their mothers. I love that focusing on mothering lets us honor our sisters and friends who nurture us and love us. I pray for whatever season you're in, during this pandemic where everything is harder than it was, that God will wrap His Spirit around you in comfort and love. I pray He will gather you and protect you, as a hen gathers her chicks under her wings (Matthew 23:37). I pray He lifts you to His cheek, and holds you close to His heart and carries you through this season (Hosea 11:4 and Isaiah 40:11). He hasn't forgotten you! (Isaiah 49:15)
Book of Mark Study
We've got the transcripts for the first 3 parts of the audio study of Mark up now! We're working on the rest of them. One of our readers is posting study questions to go over in our forums. If you'd like to join in (begin any time, go at your own speed) email me for access.
New Hut Coverings, & food for neighbors our Outreach in India this week
We continue to bring food and necessities to our families in India! We've got a lot of photos this week. We were finally able to replace the hut coverings destroyed by rats, we delivered food, cooked together, and shared food for neighbors in need! Our relationship with the neighbors has been tricky and one that needs much prayer. It's hard for a community that sees our families as less than human to watch them grow and prosper. It challenges their theology in the best possible way and we are praying for opportunities to show them the love of Jesus. See all this below!
Please continue to pray for our volunteers, and for our families in the areas we serve. Please pray especially that our volunteers will be safe and protected while transporting food into the villages.
Toiletries
Good hygiene has never been more important than during this pandemic. We're so grateful we're still able to order all the soaps and hygiene items during the lockdown. And the kids always love receiving them!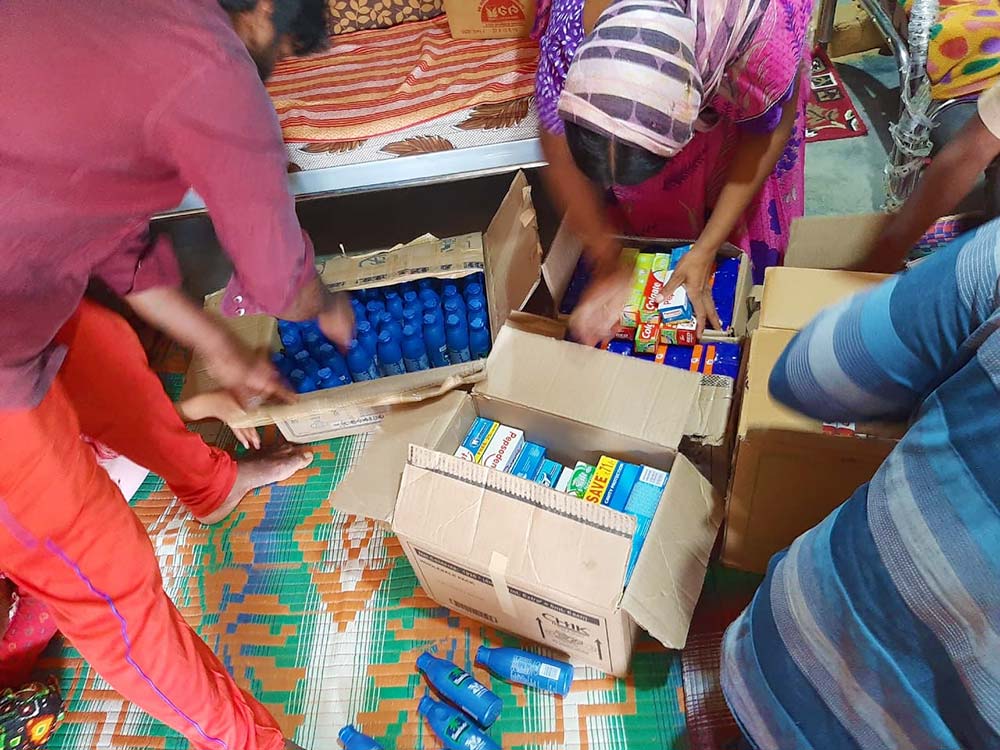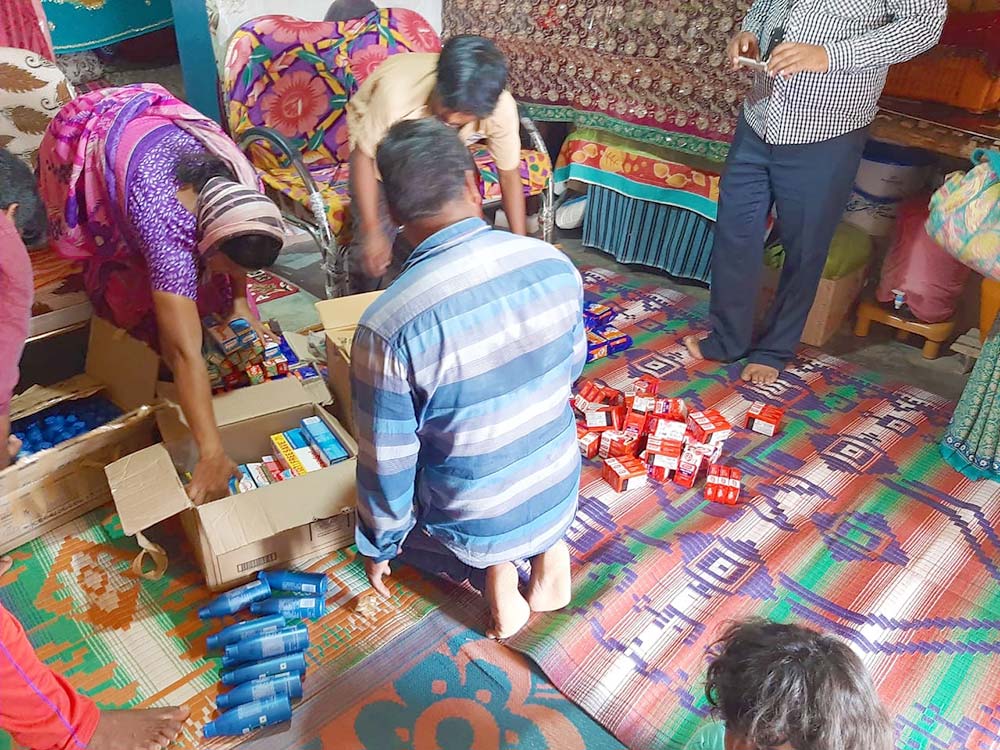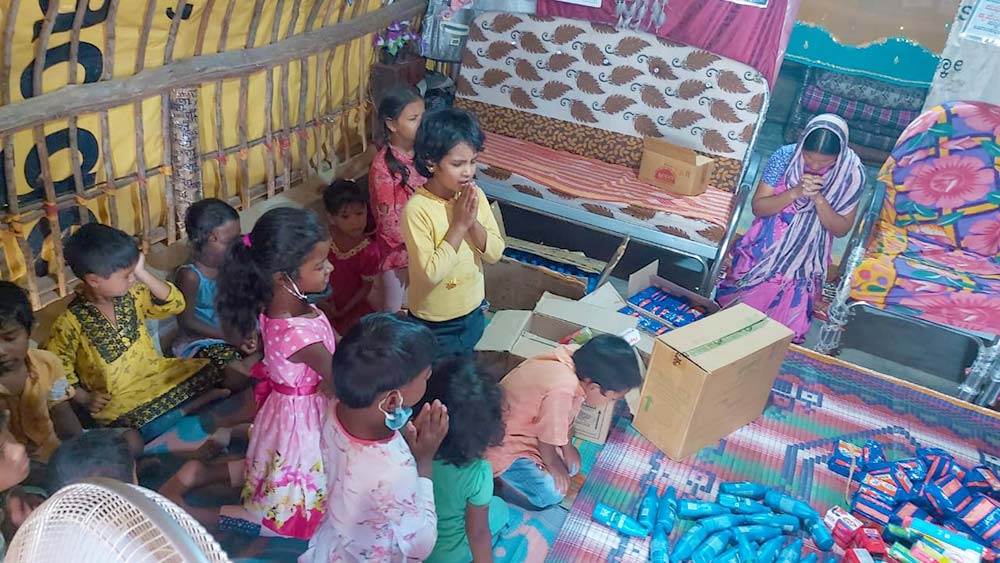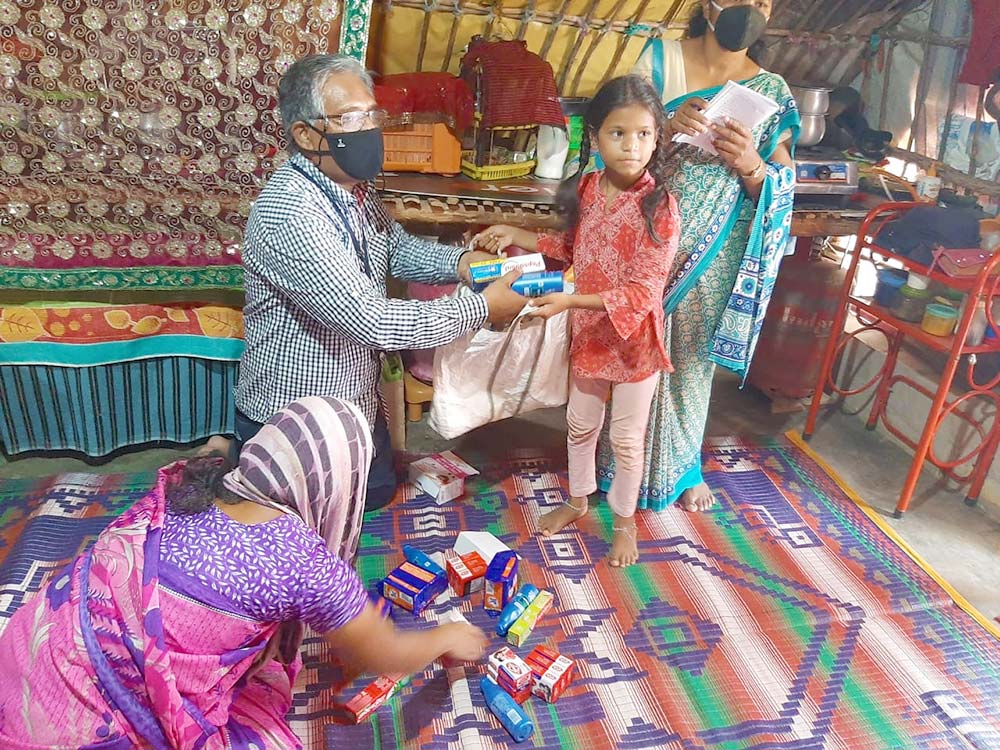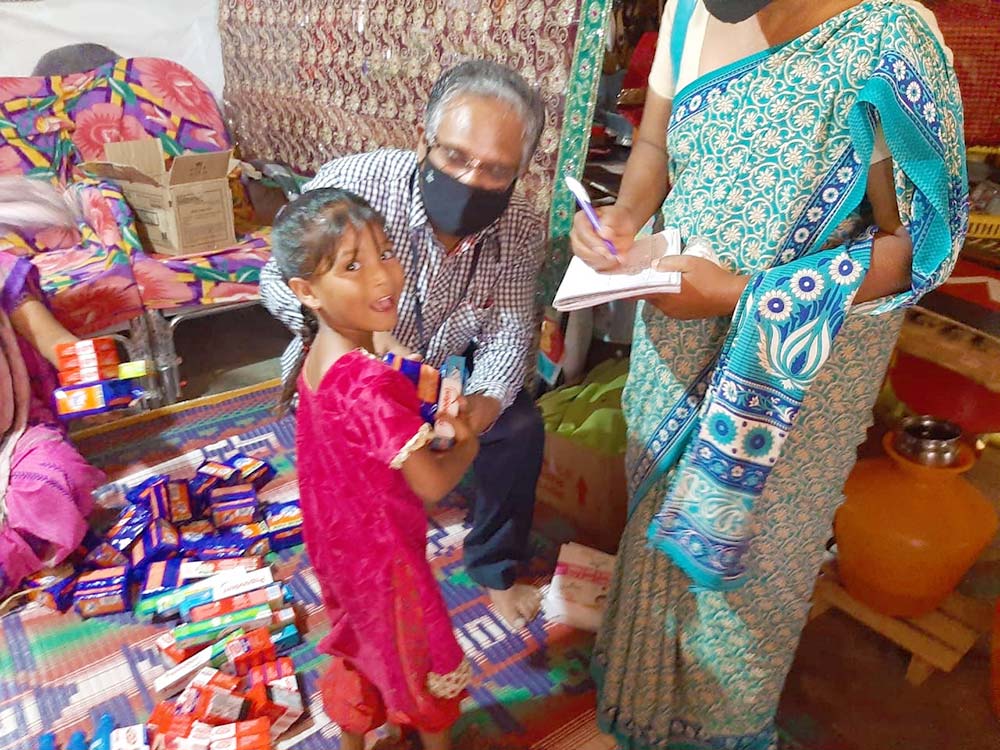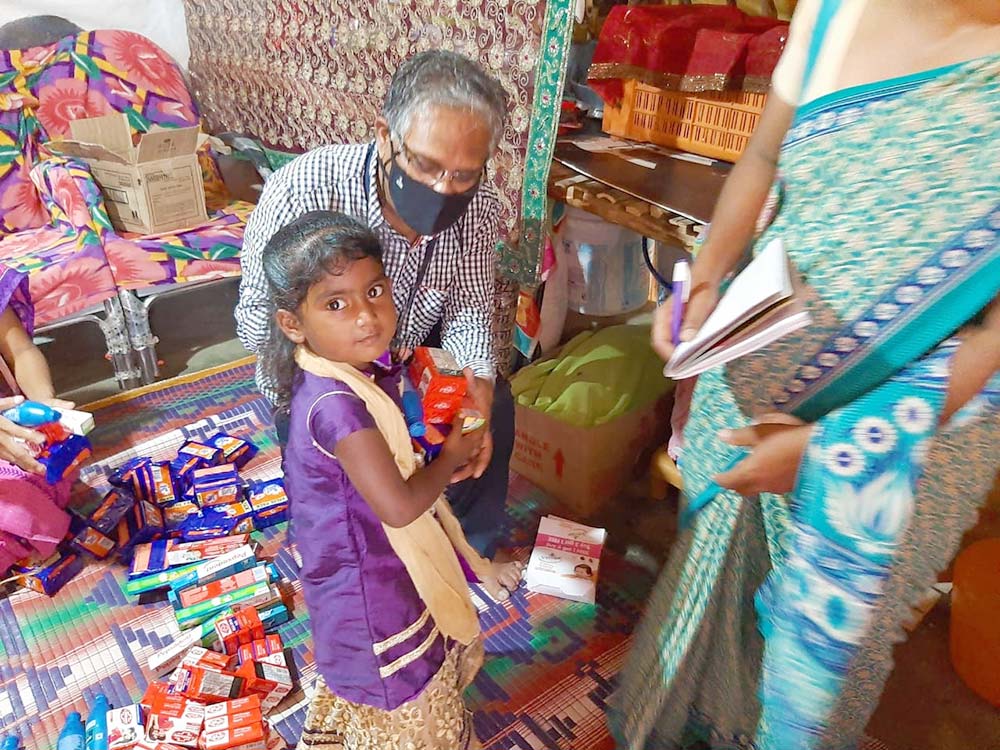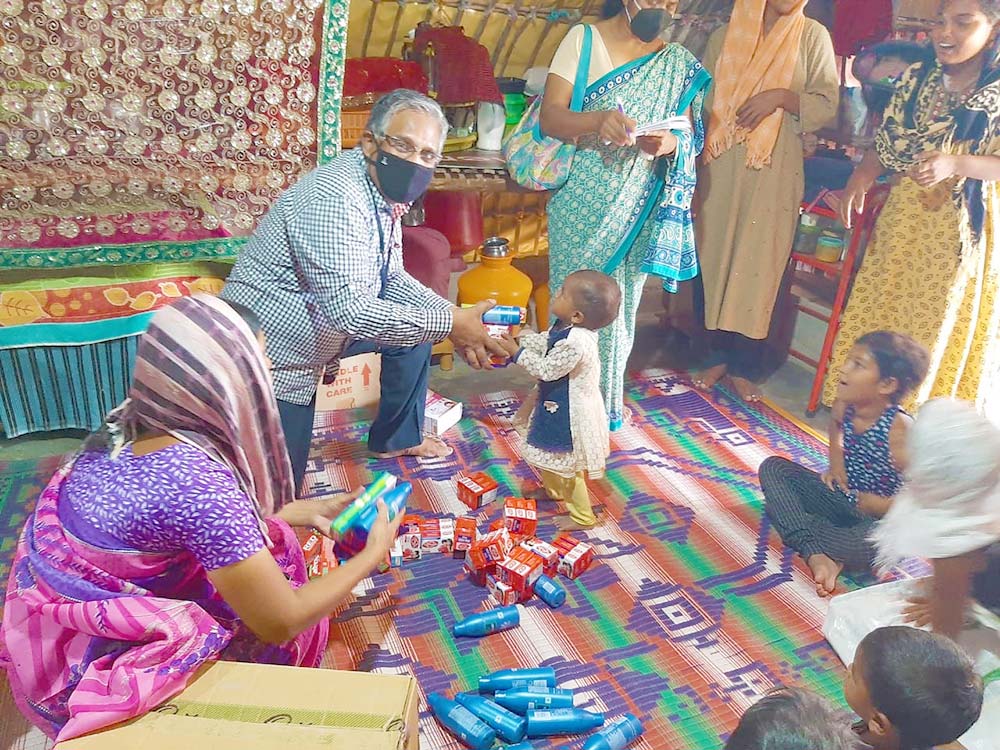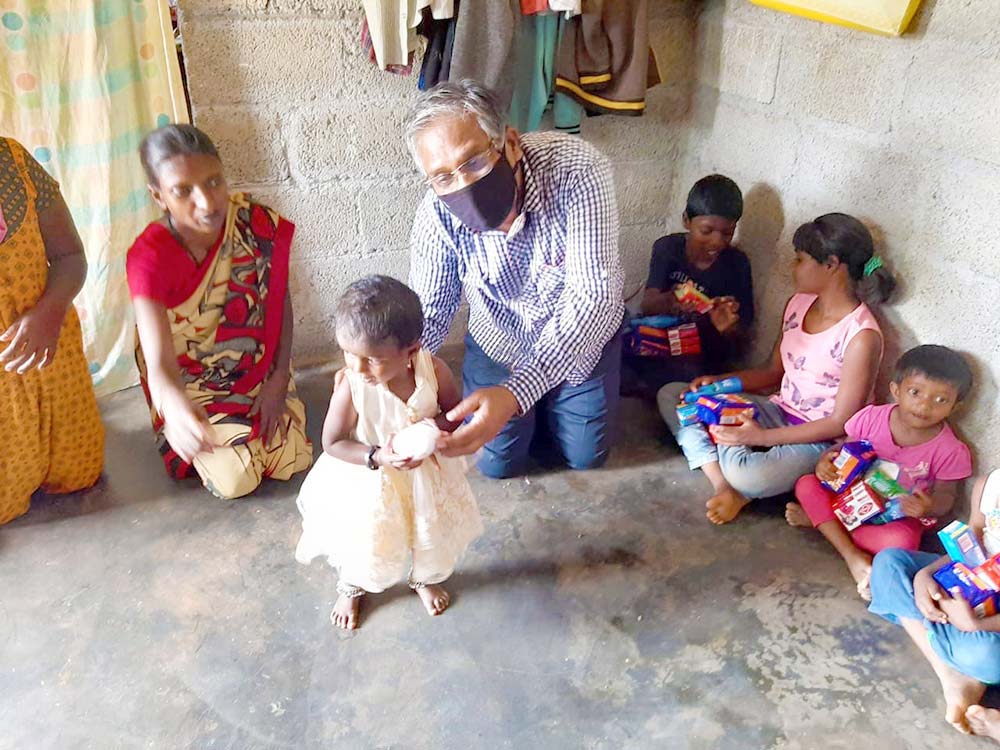 Thayamma is doing well and makes sure to pray with our volunteers each time they visit.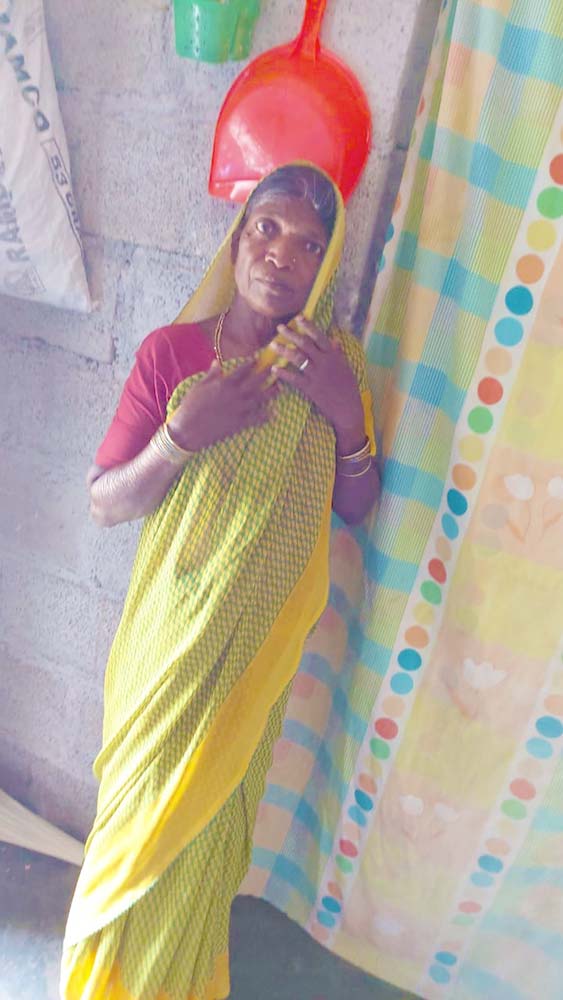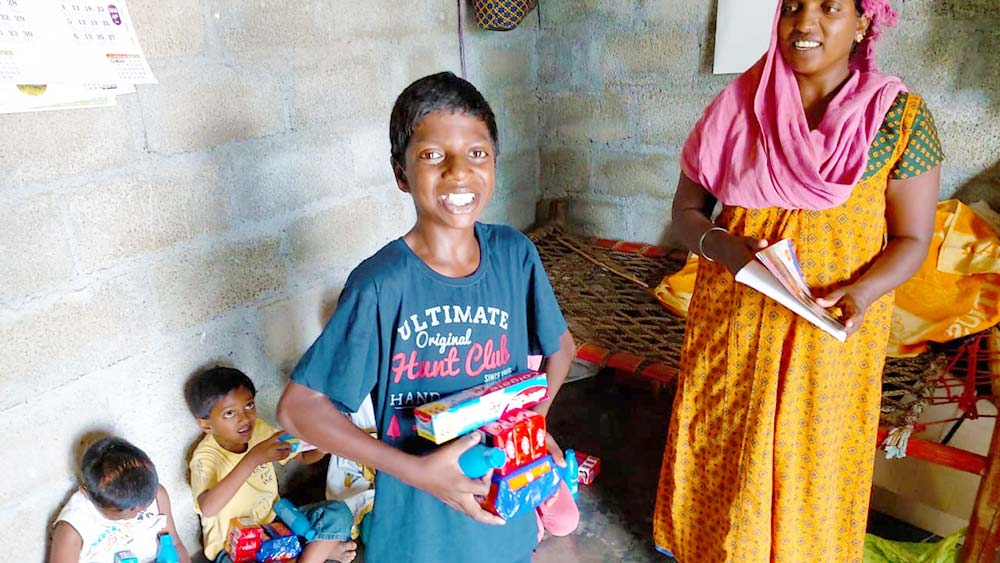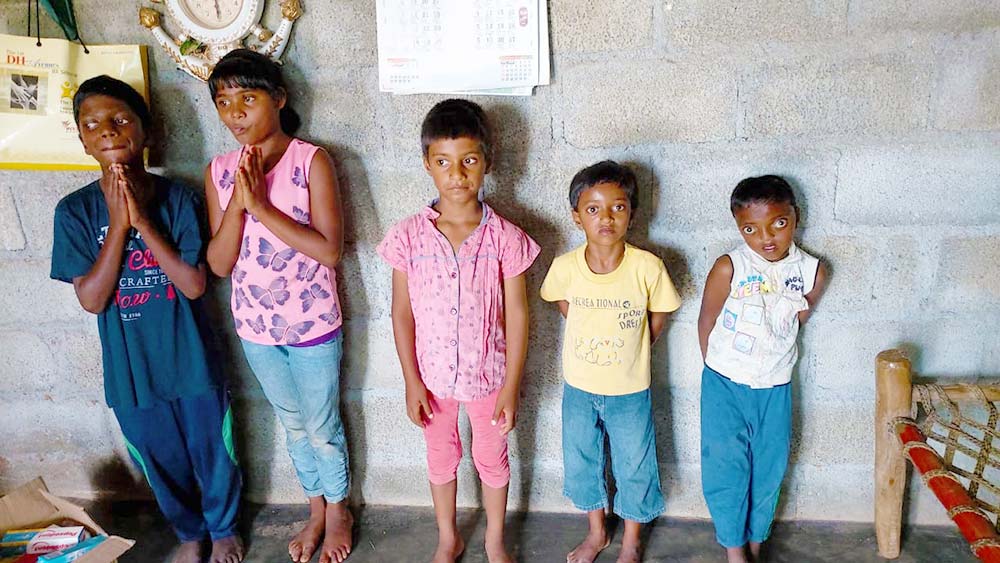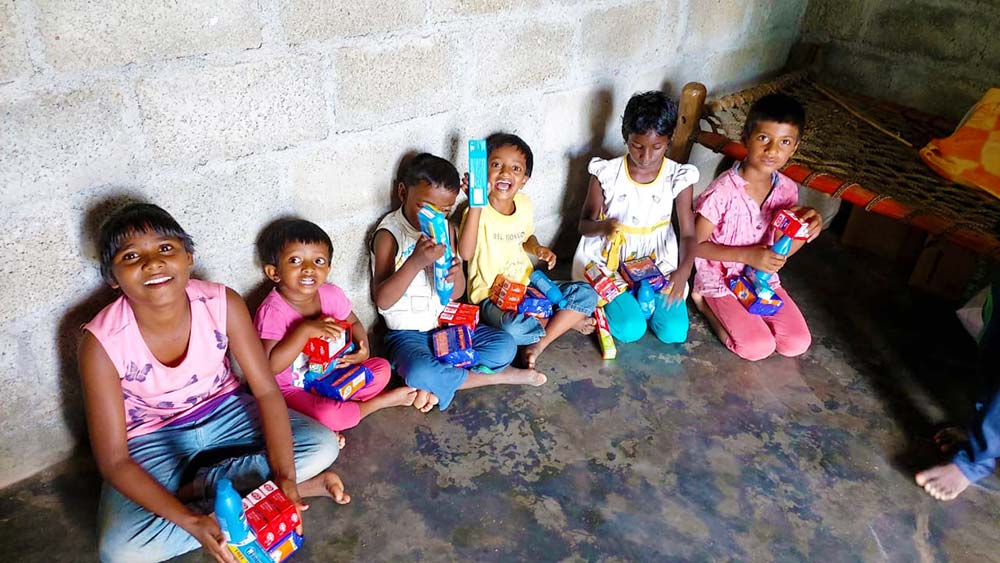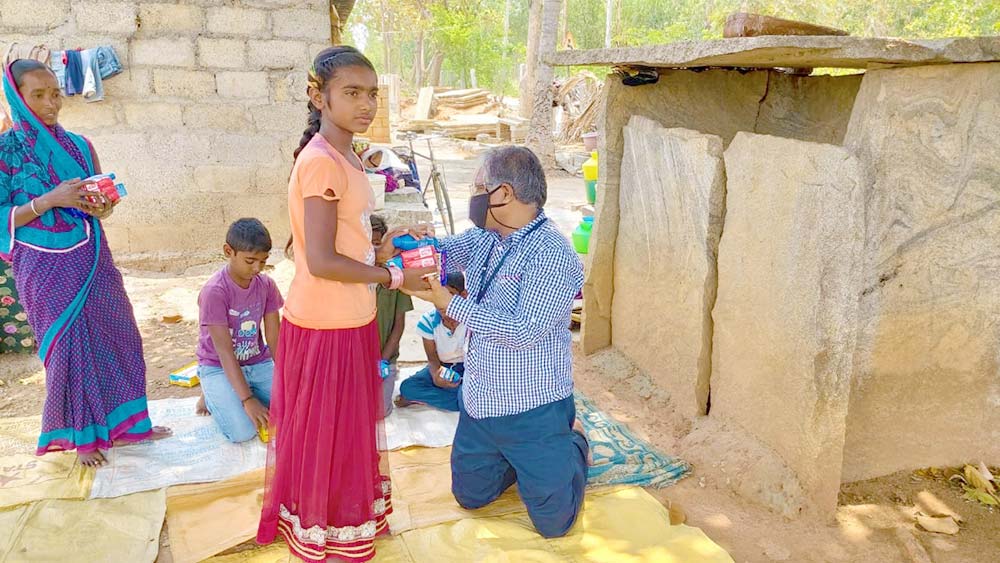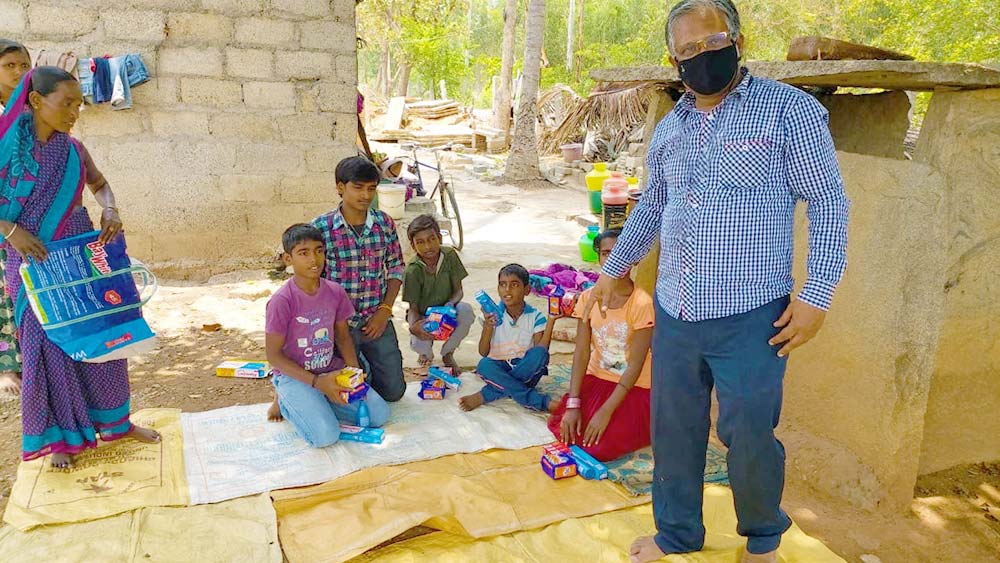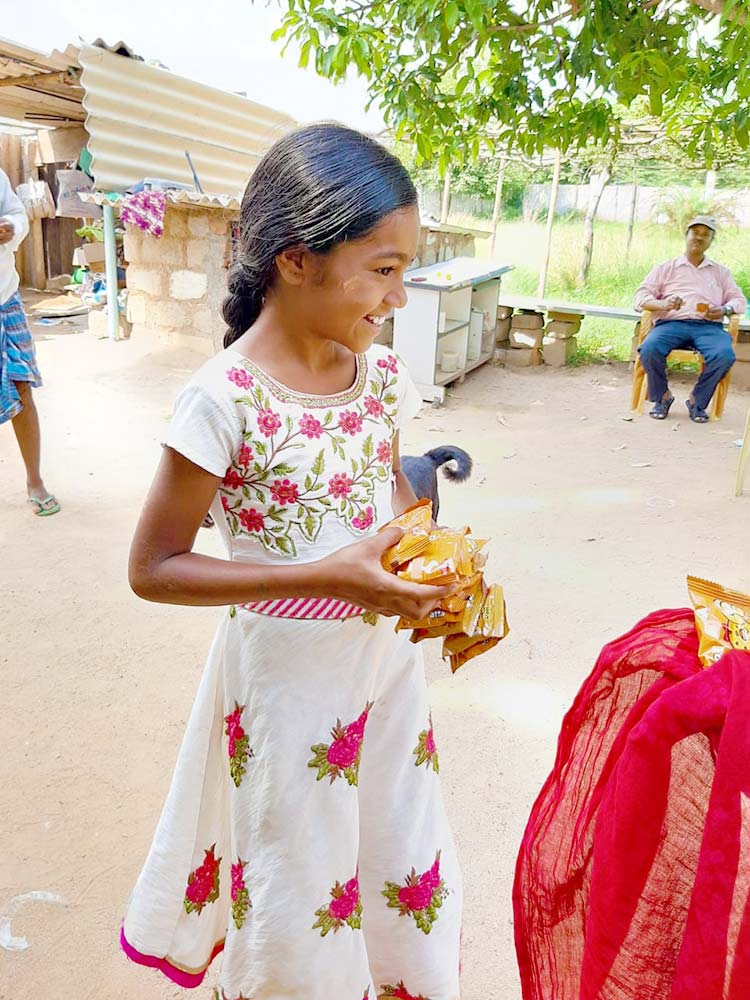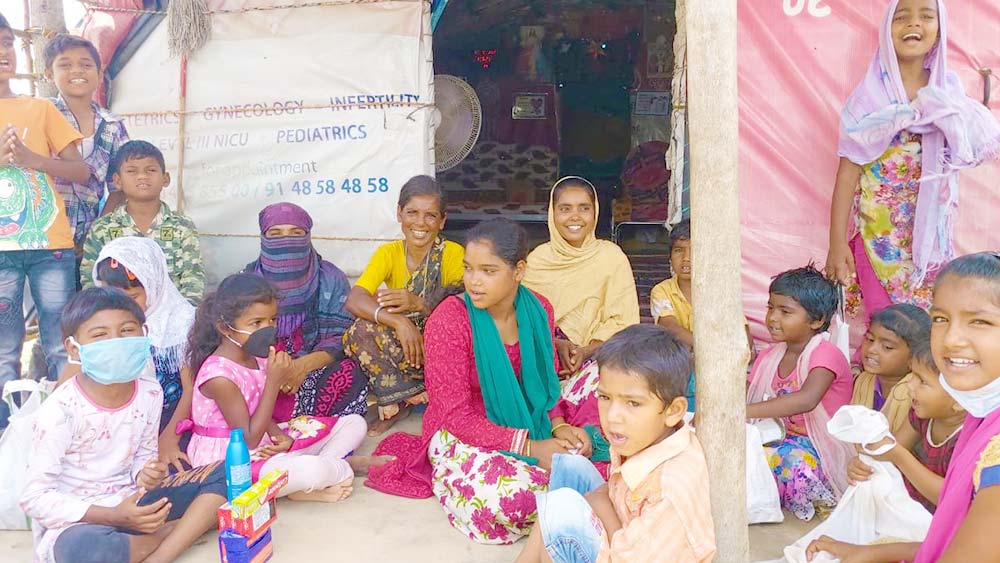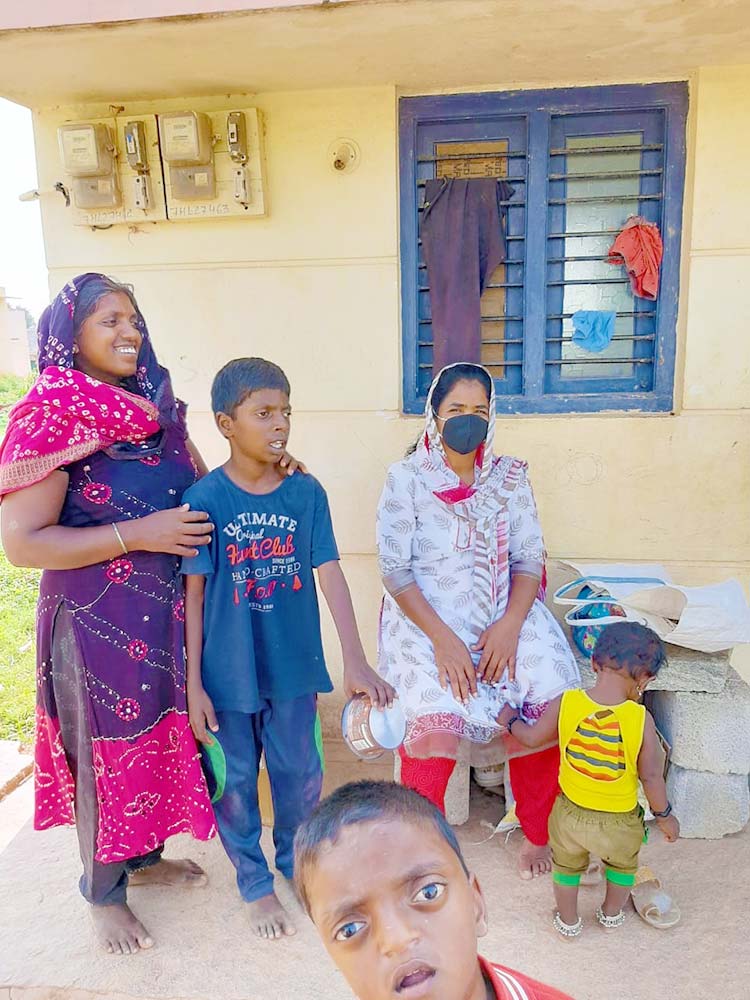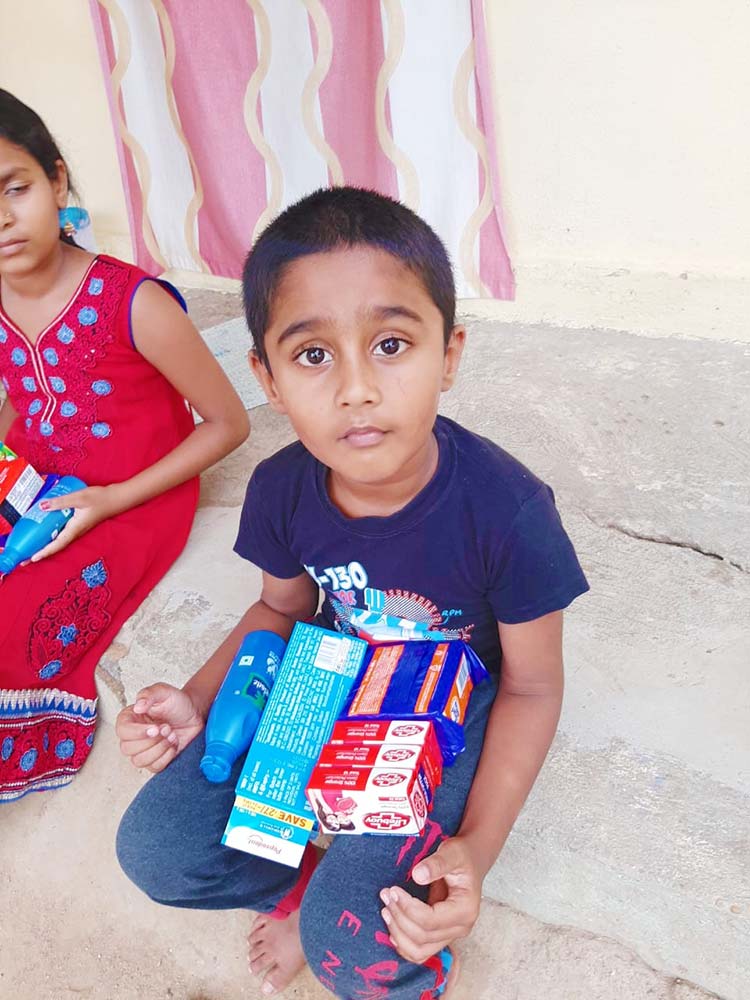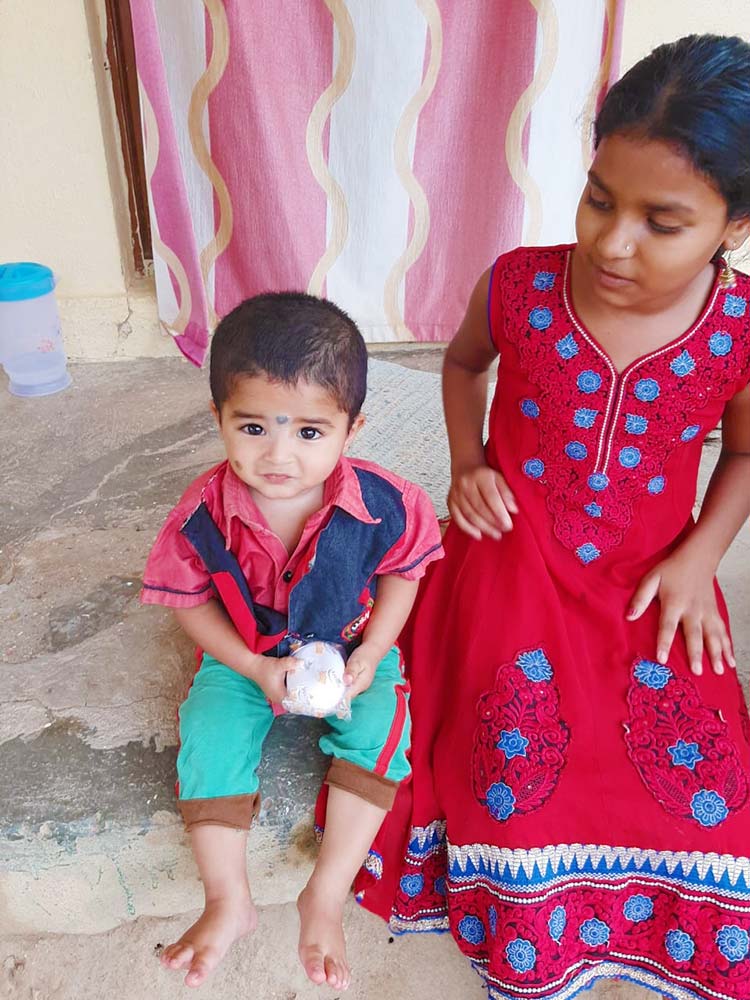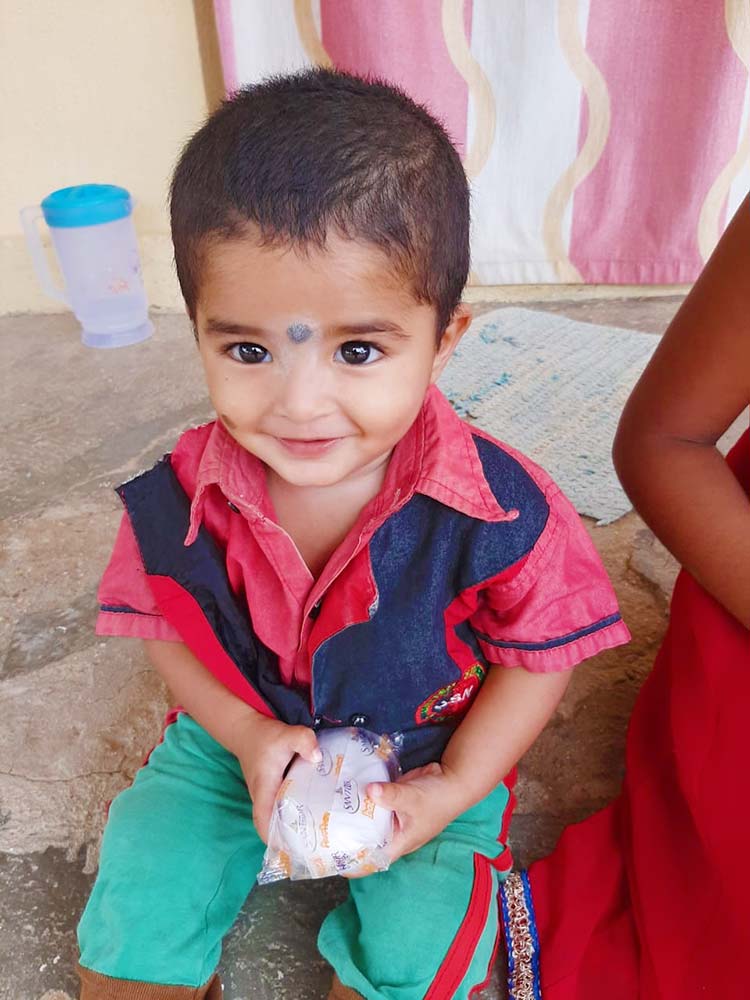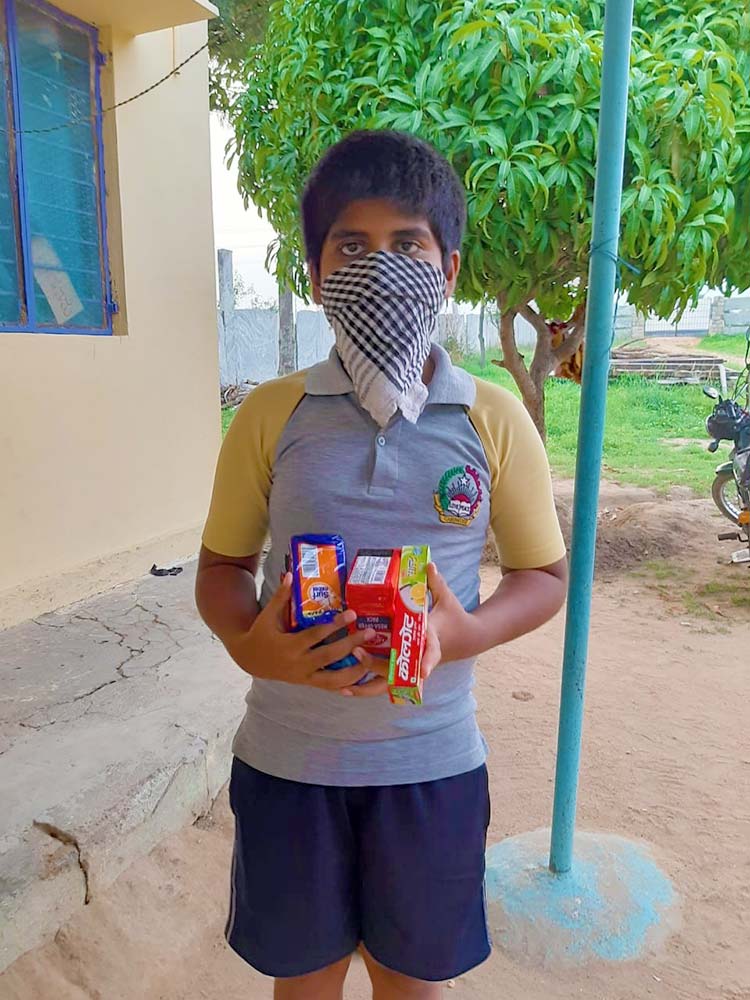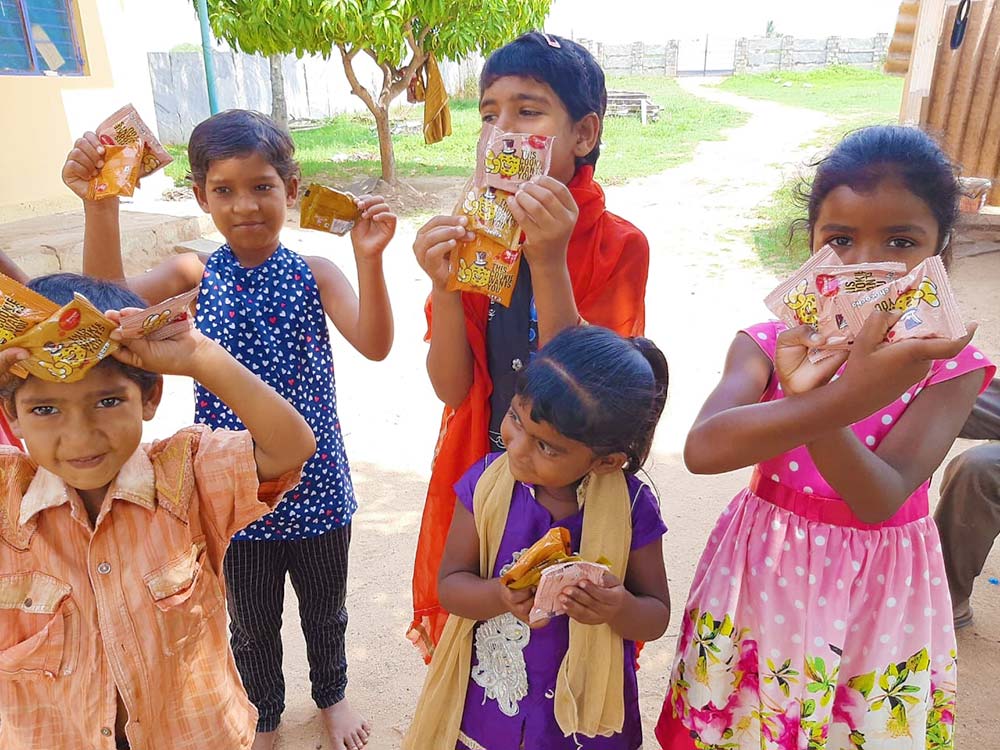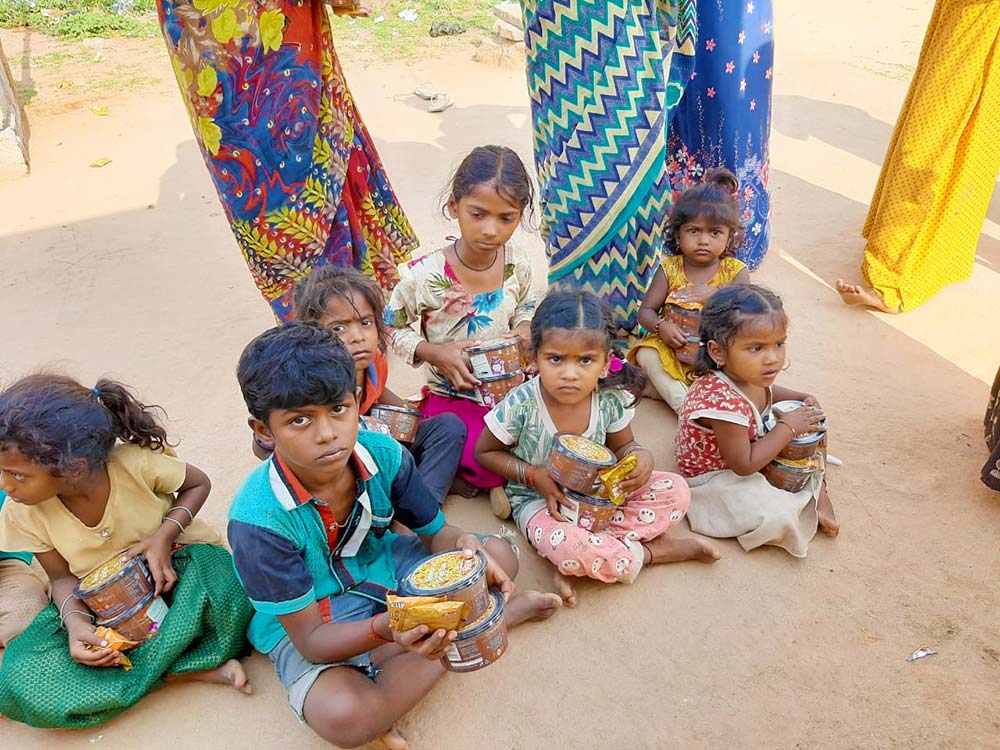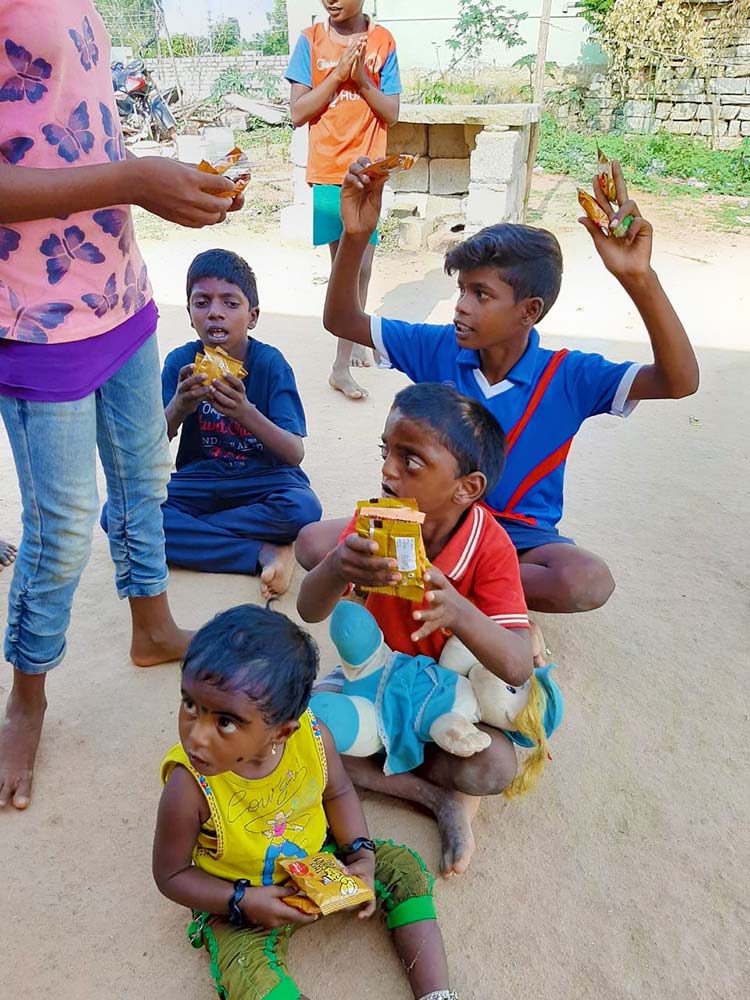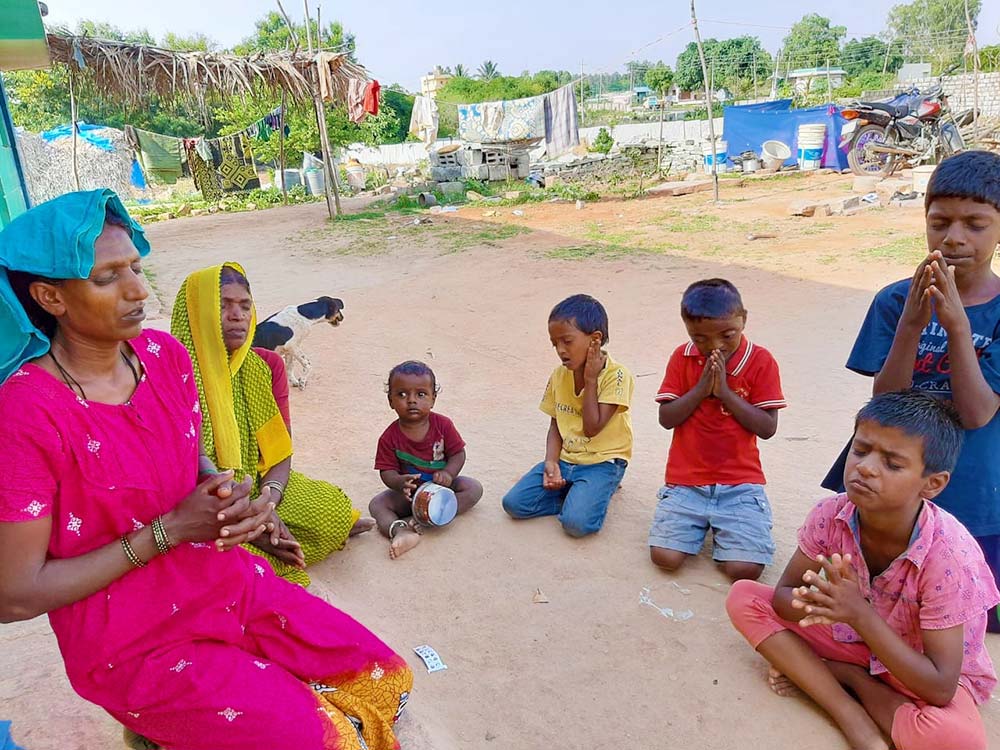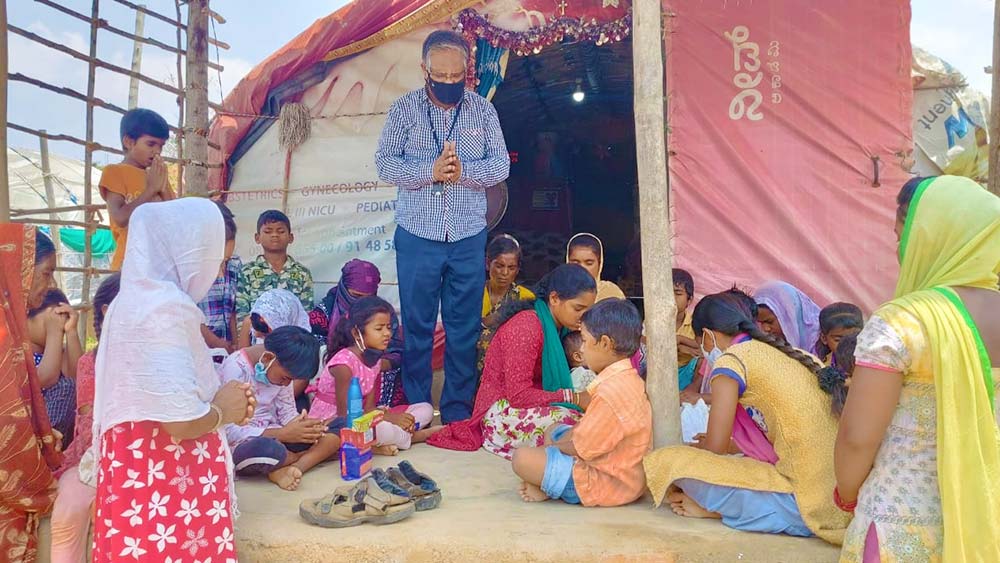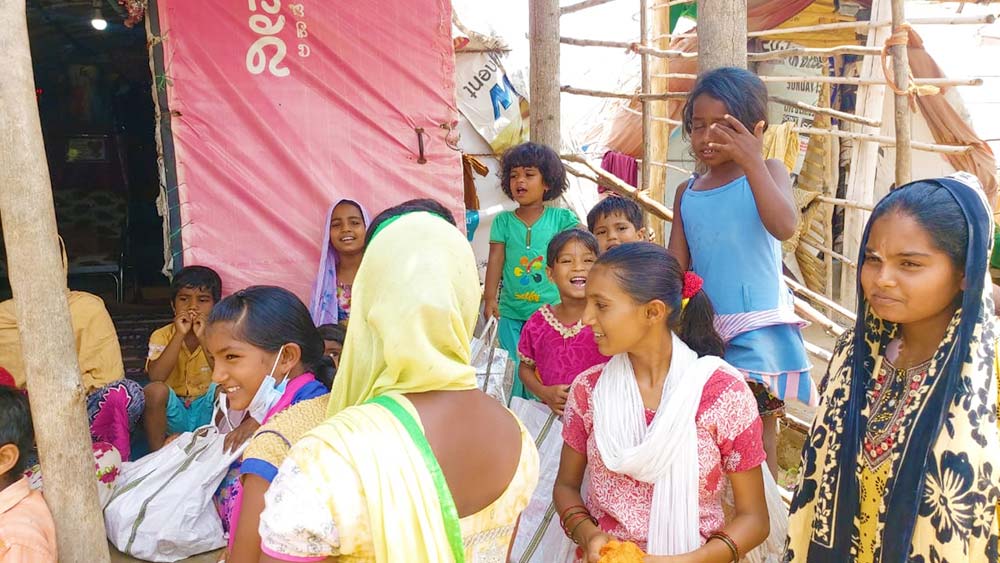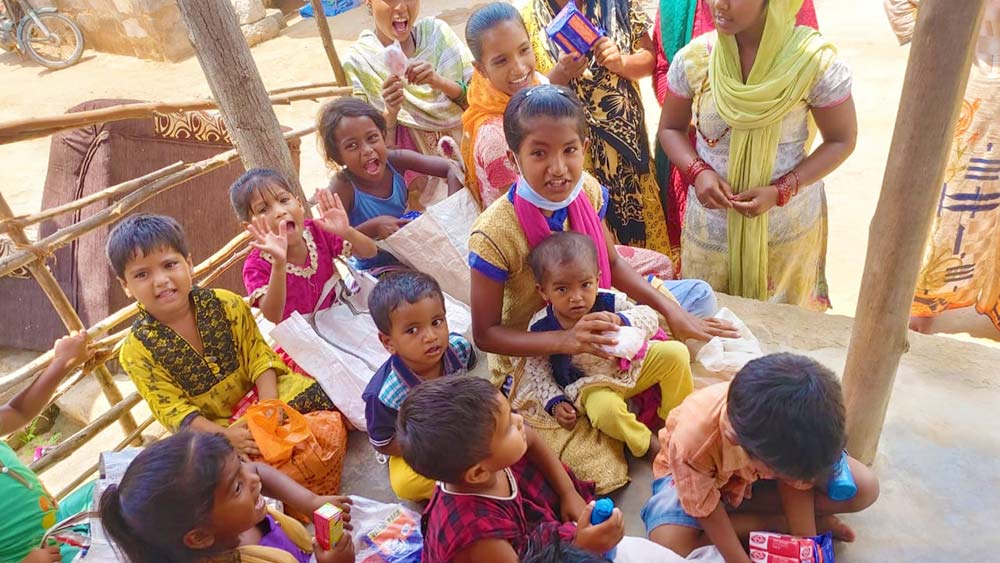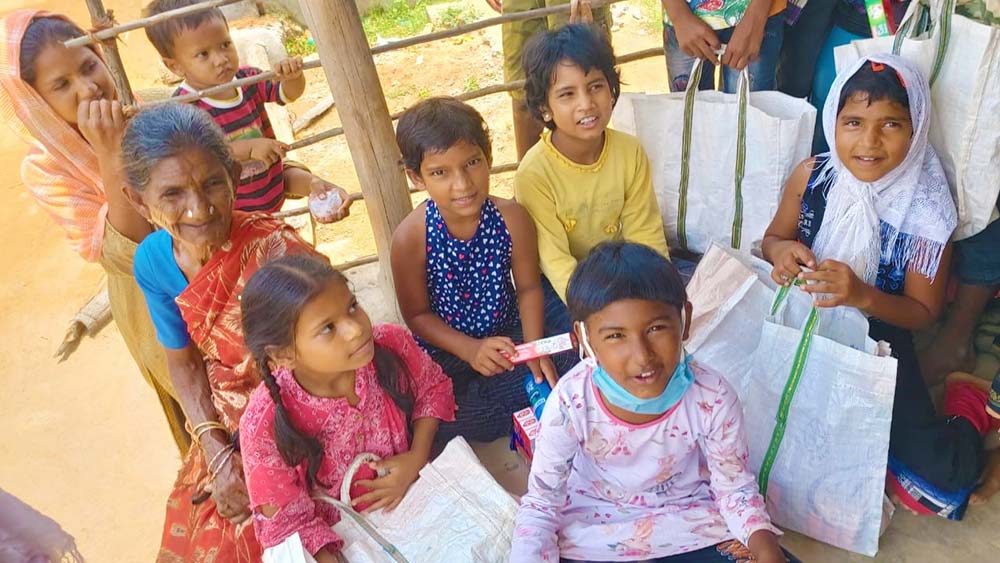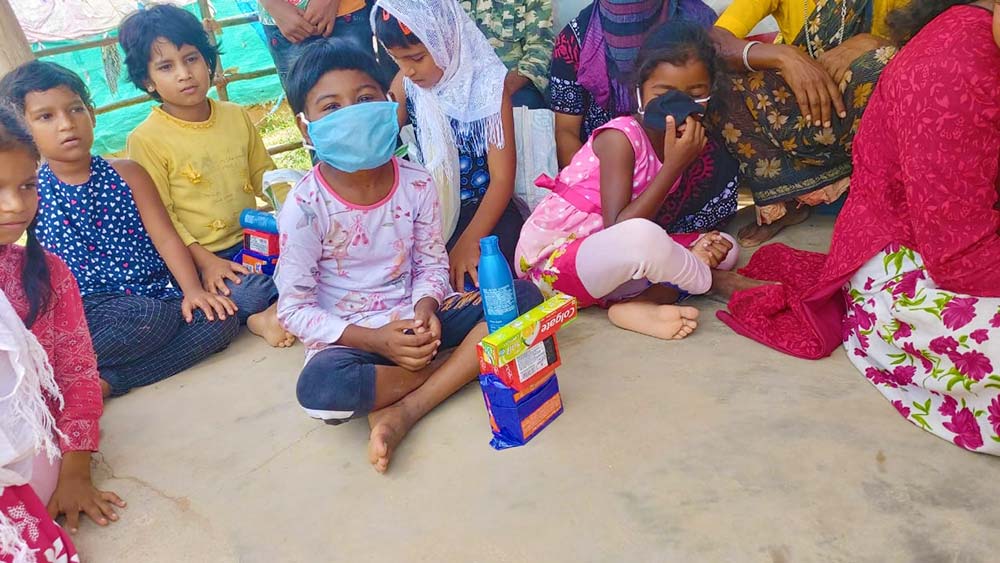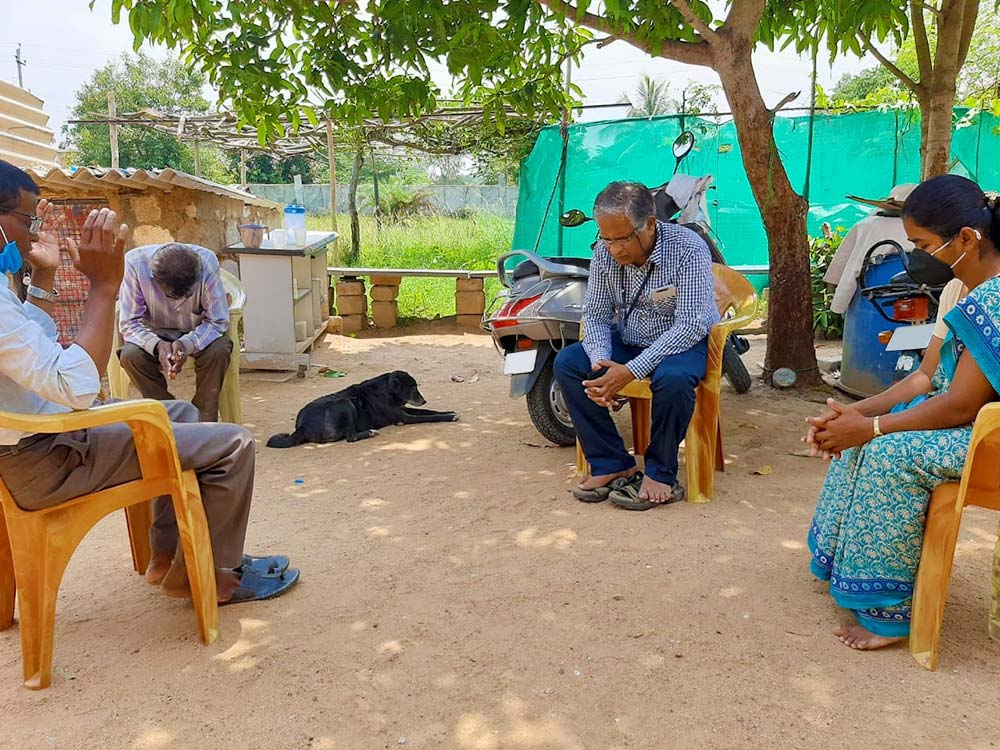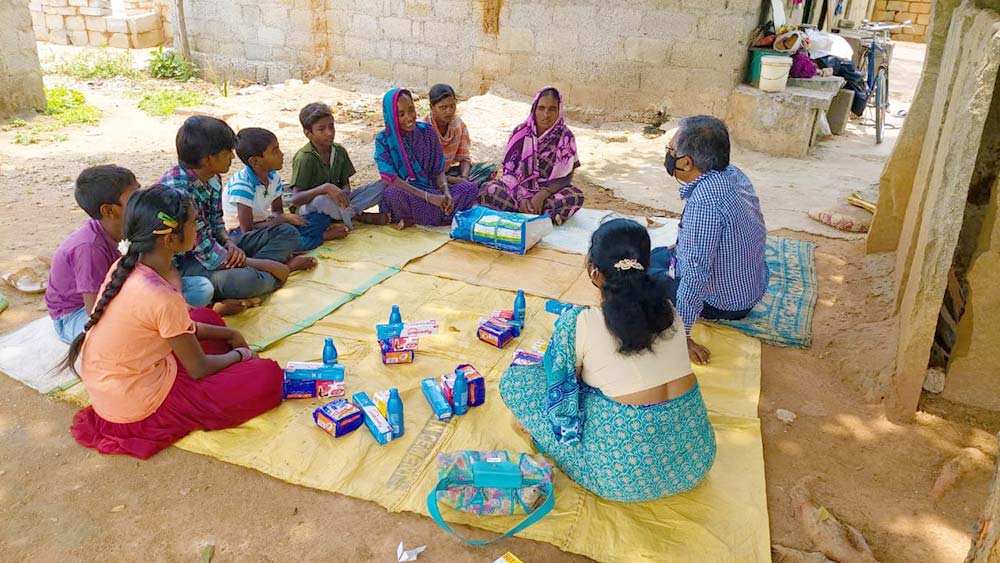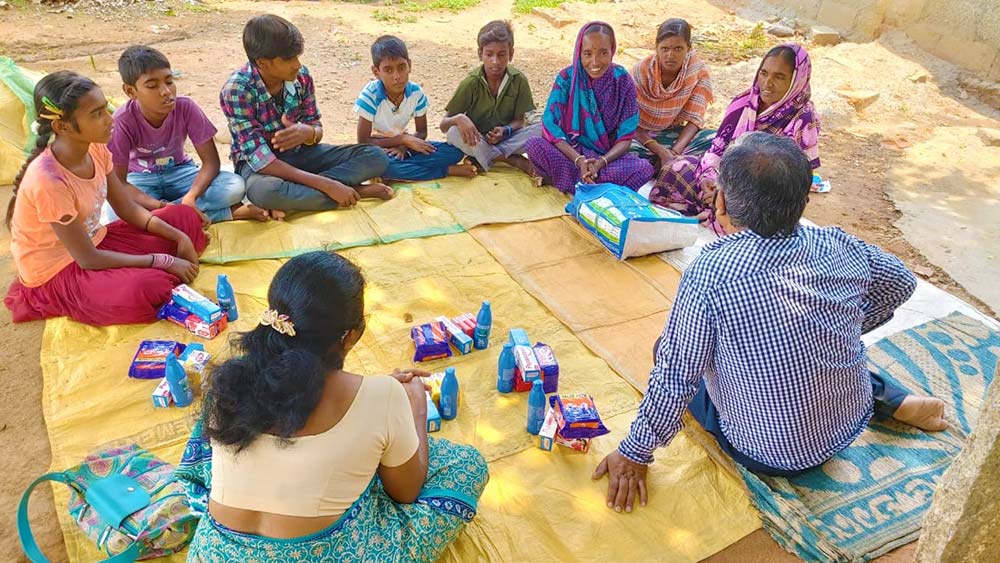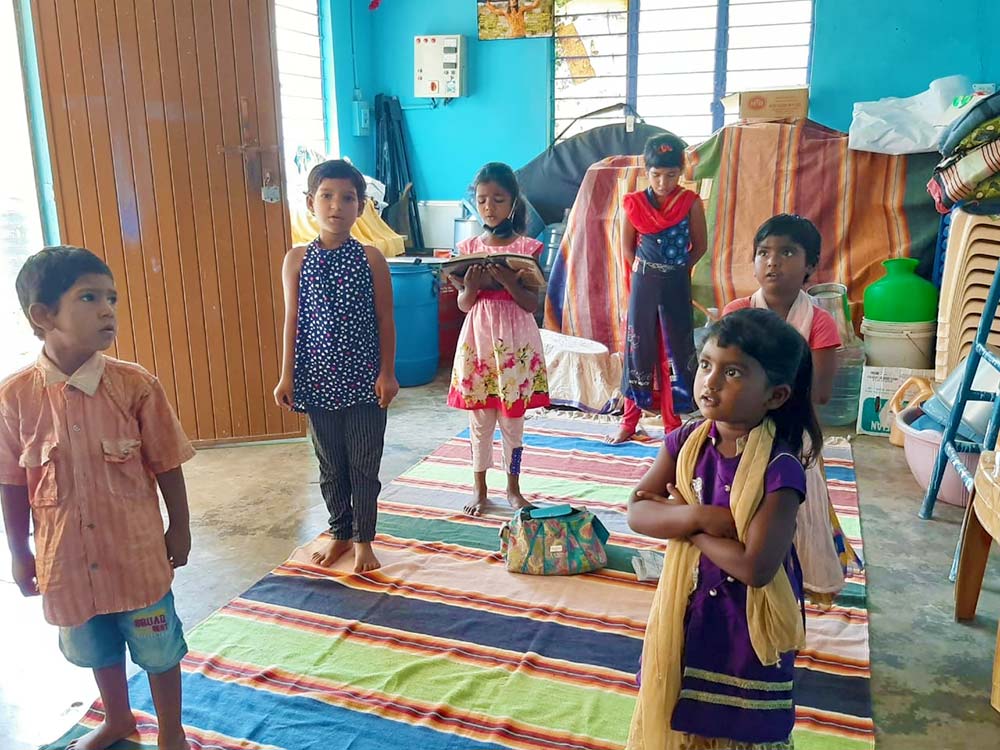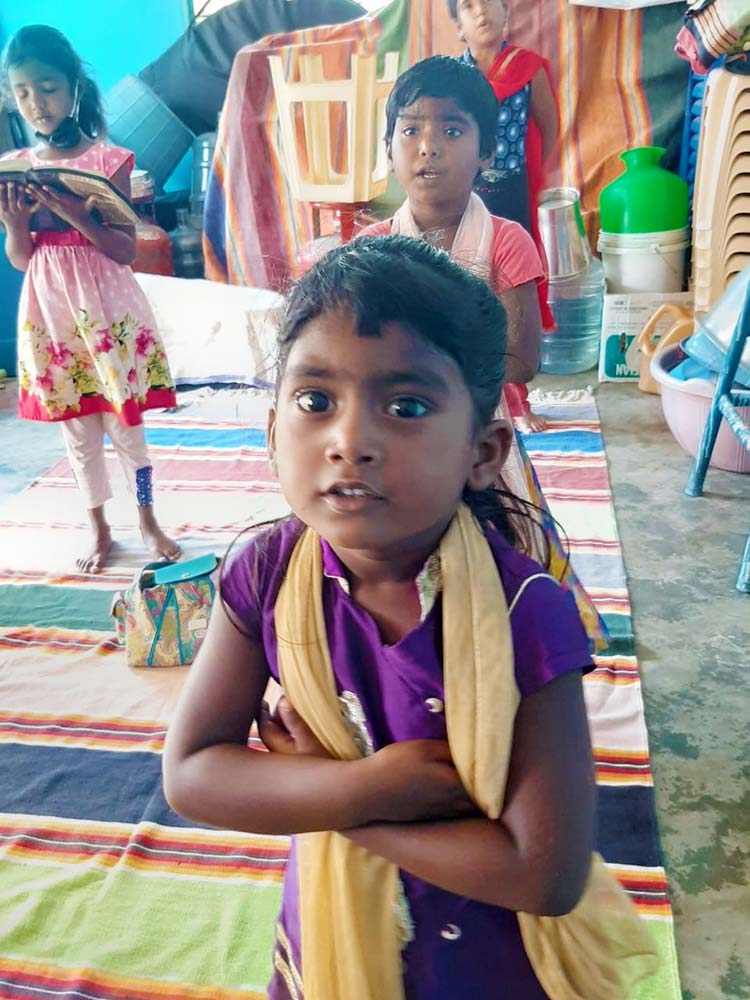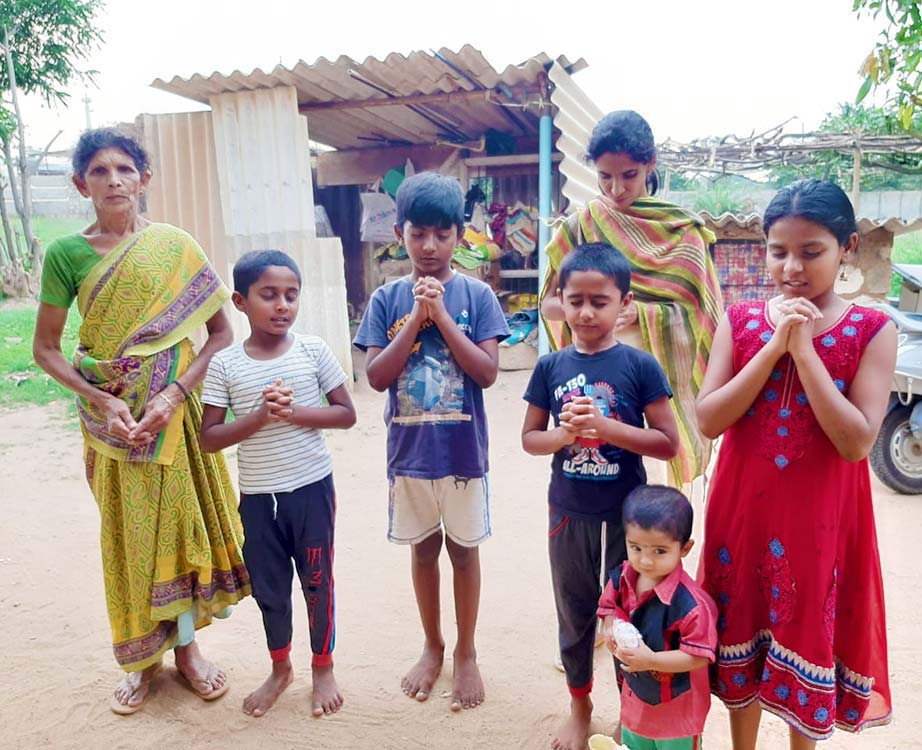 Groceries and love to the neighbors!
Along with making sure each family has food, we've been able to cook together and share some meals in small groups at the church!
And because of your generosity, we had enough to share with the neighbors too! We've been praying for good relationships with the neighbors for a long time! And now that they are also in need, God is opening doors for us to show them His love. Please pray with us that their hearts will be softened and they will seek Him.  We pray that God will continue to move mountains in this area, and that people will seek the One who loves them unconditionally.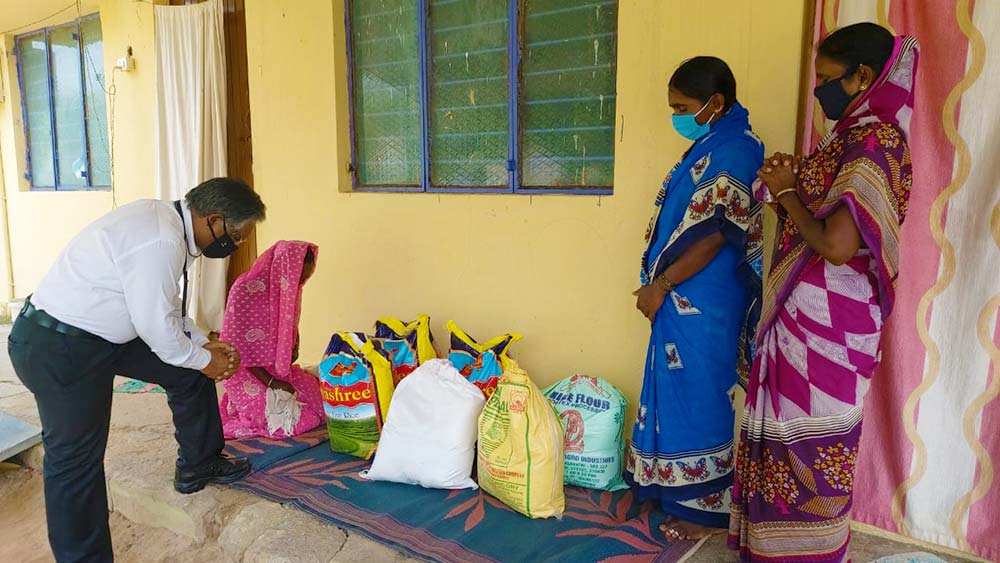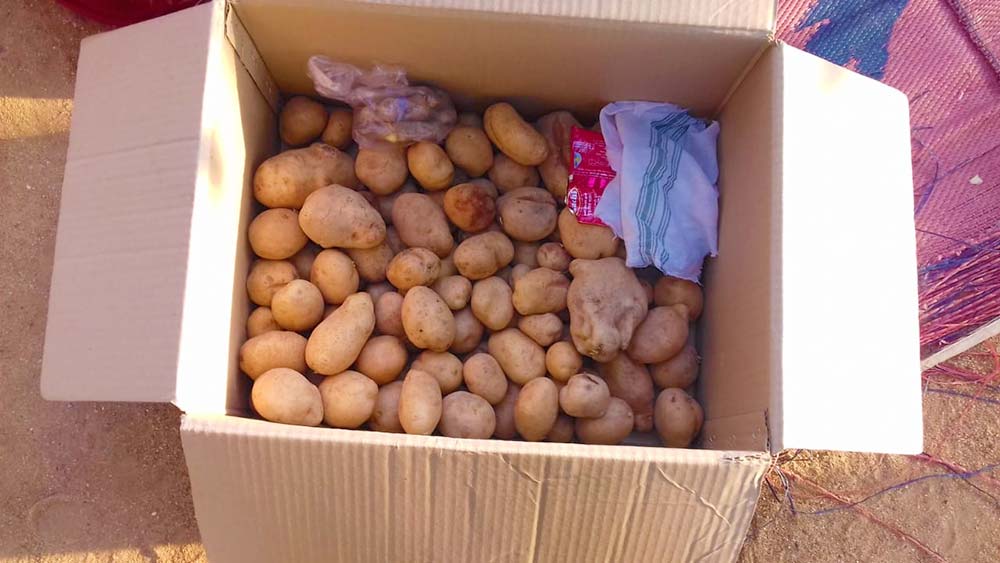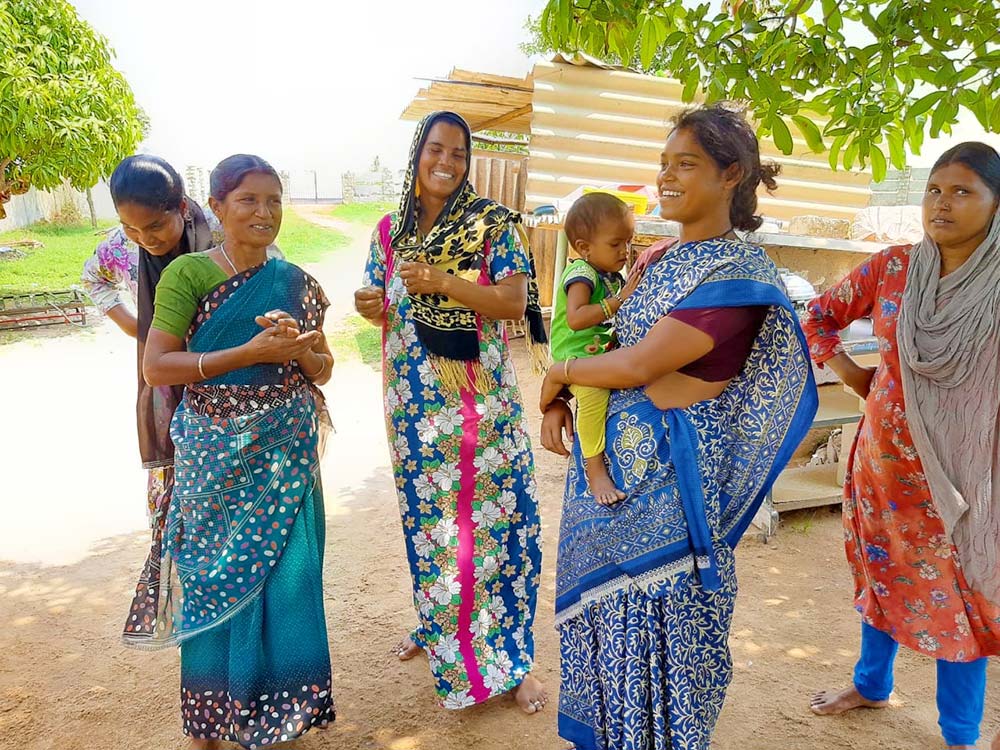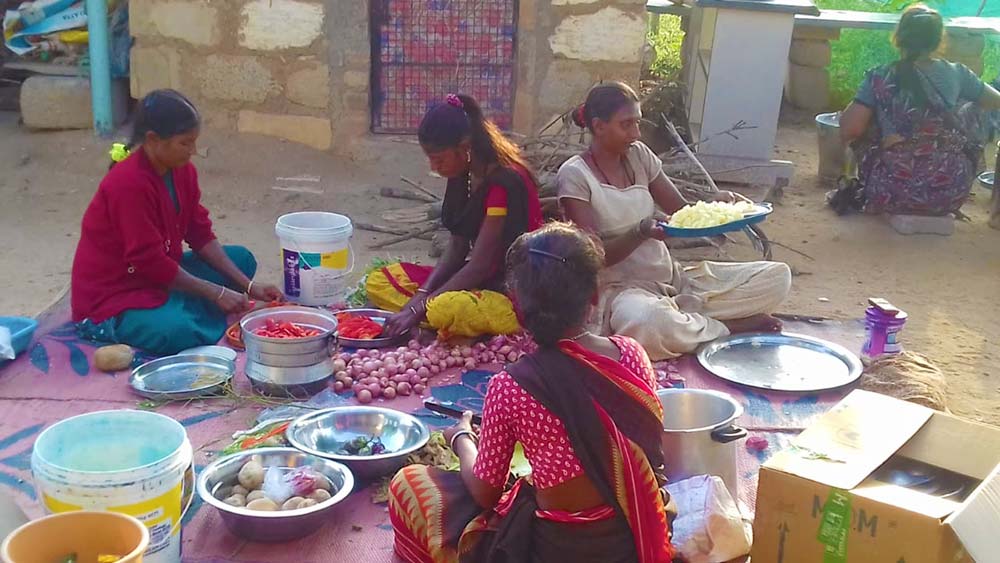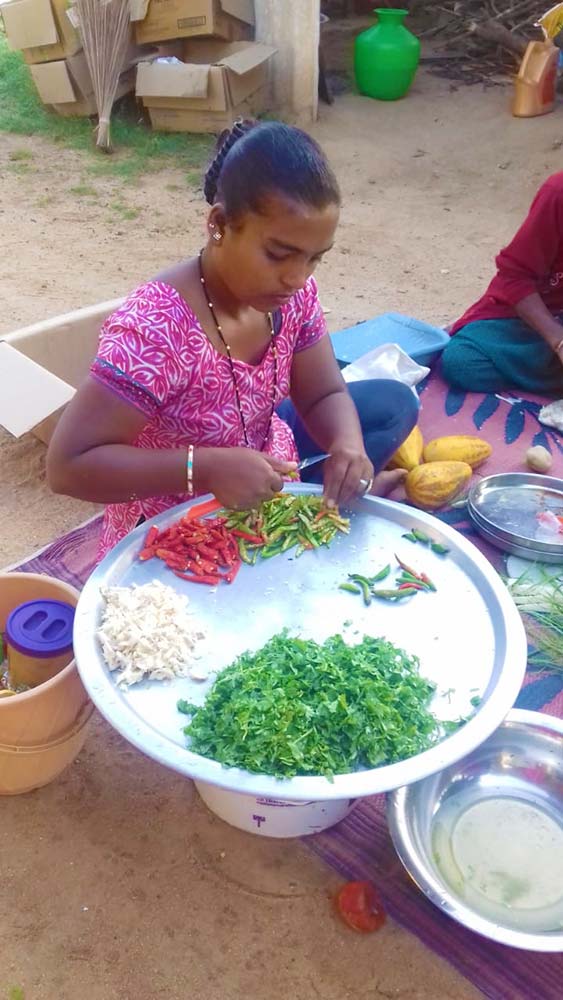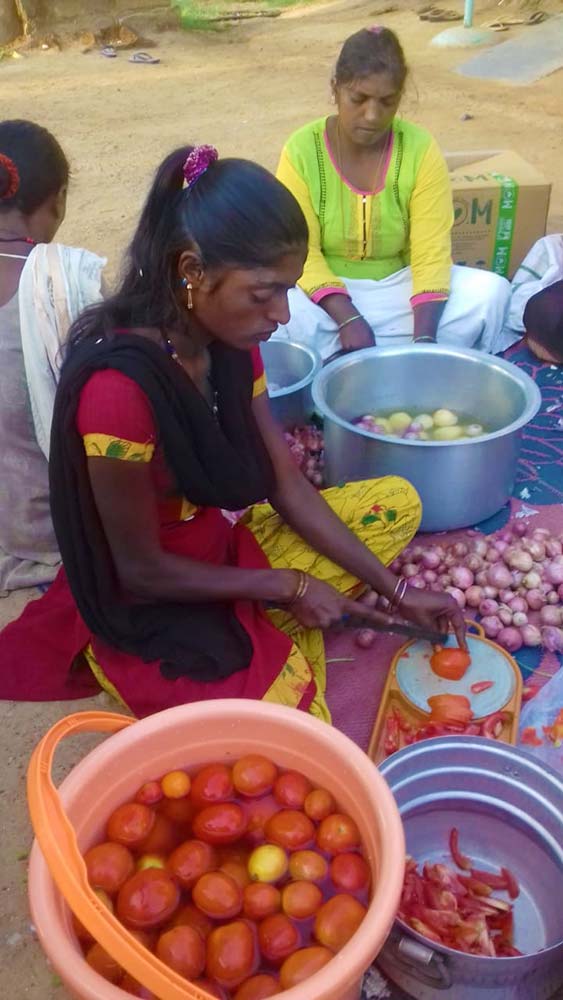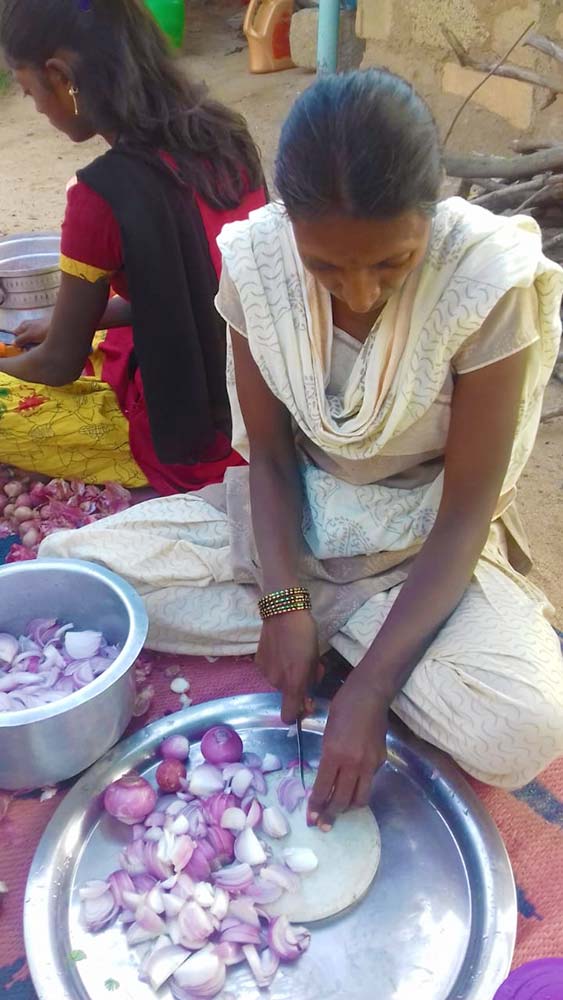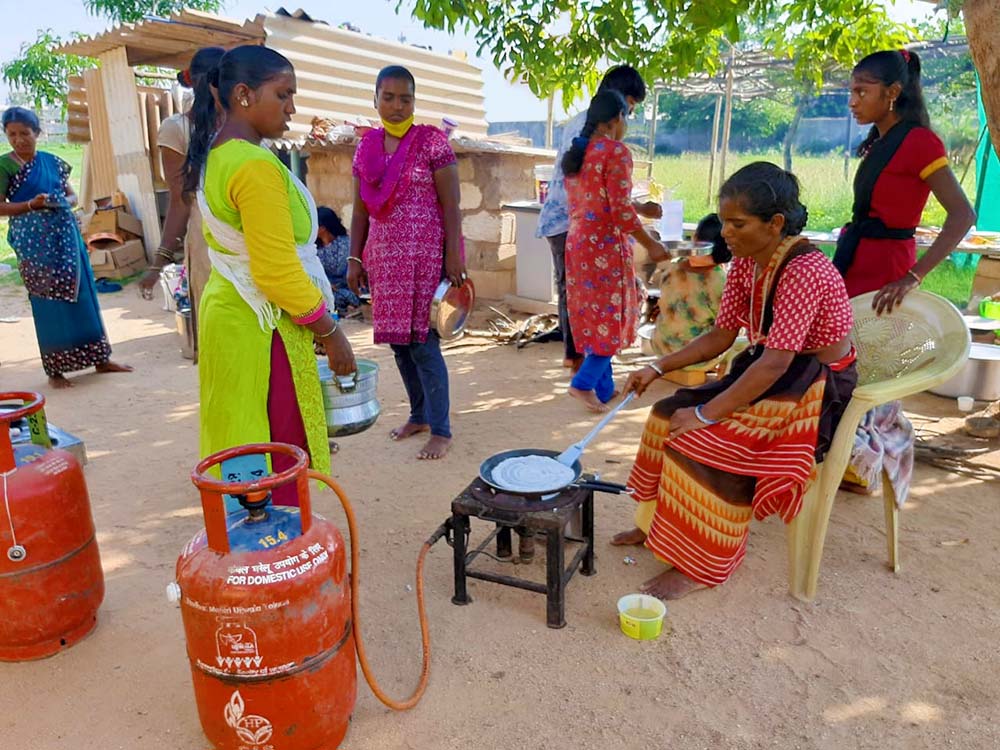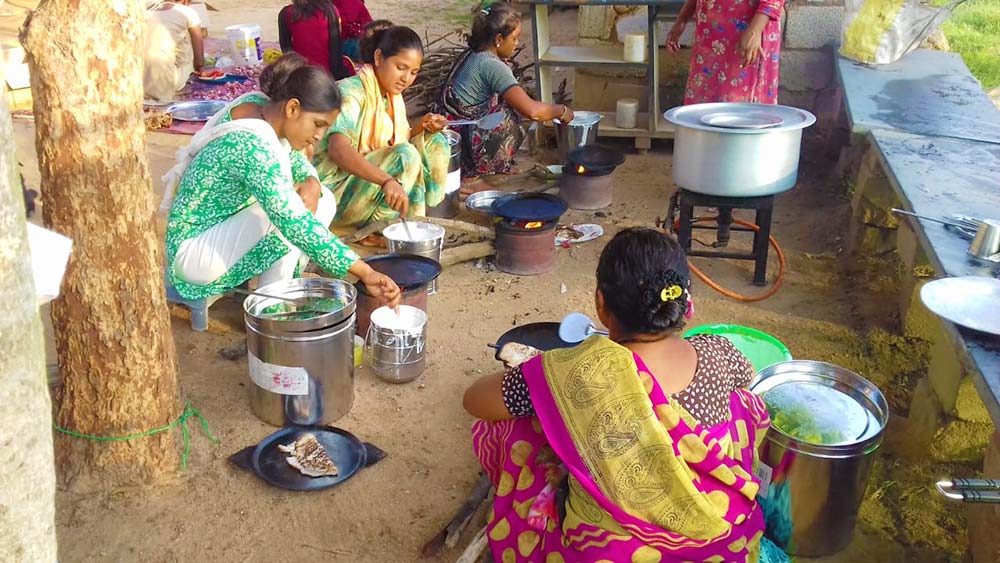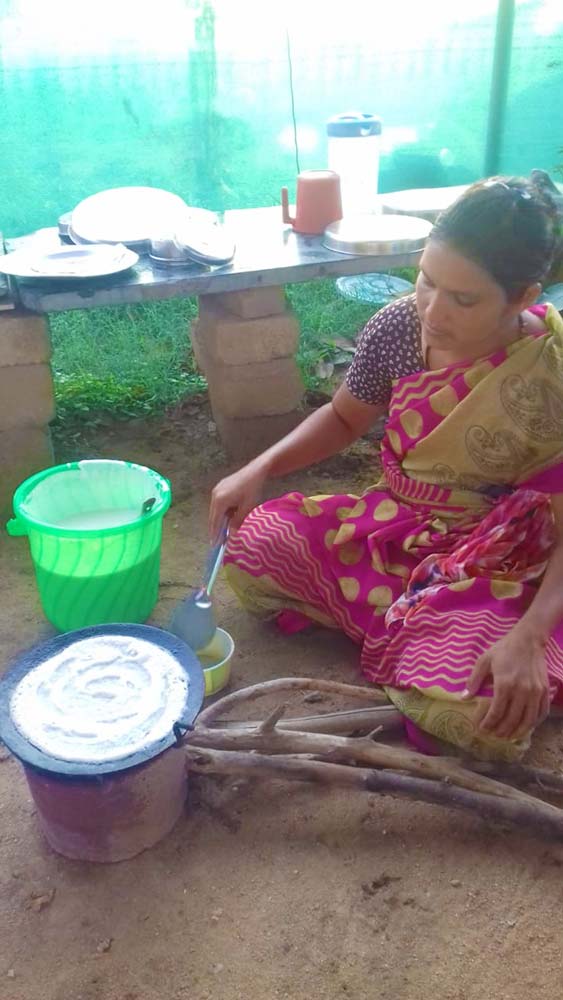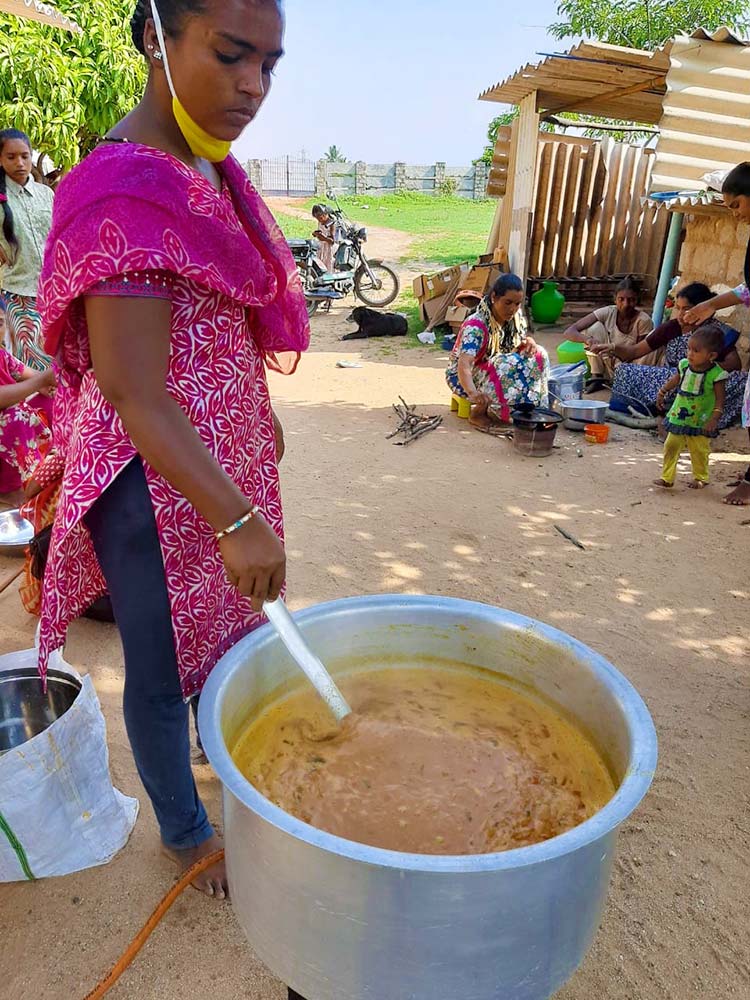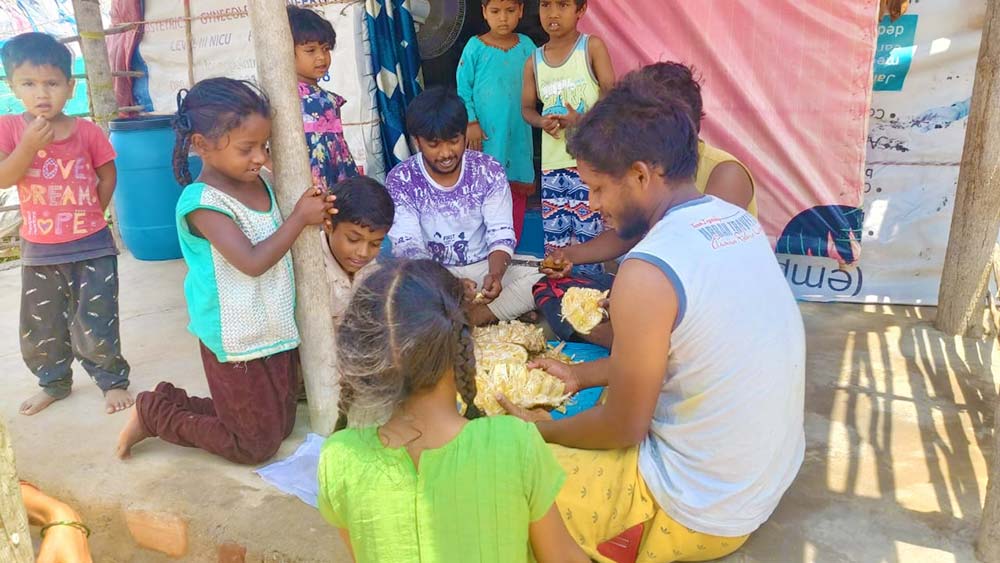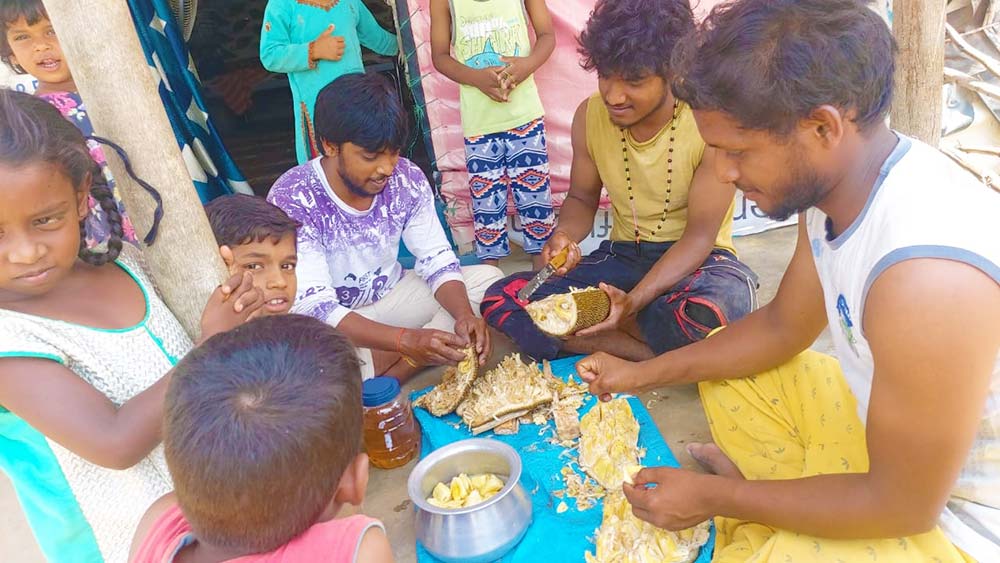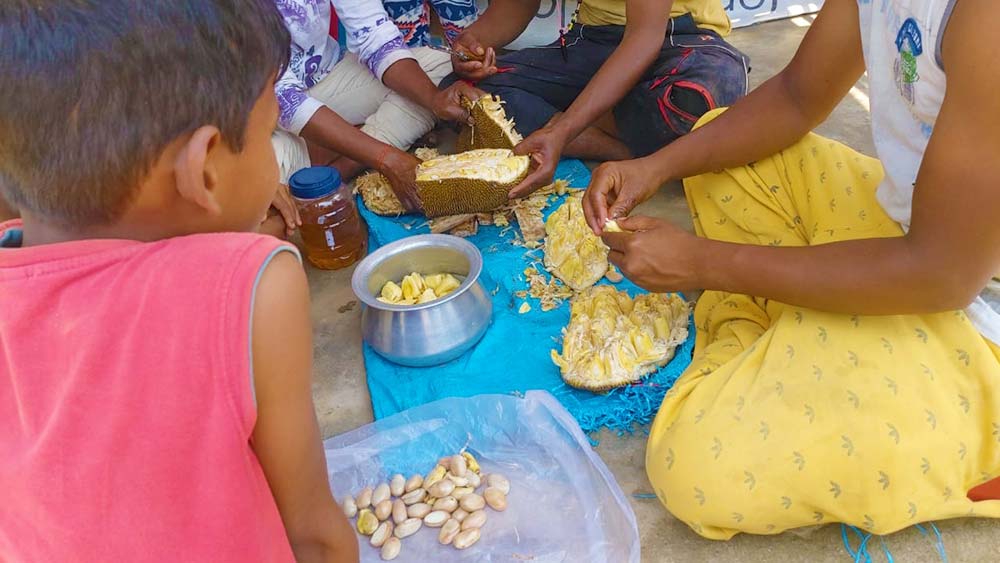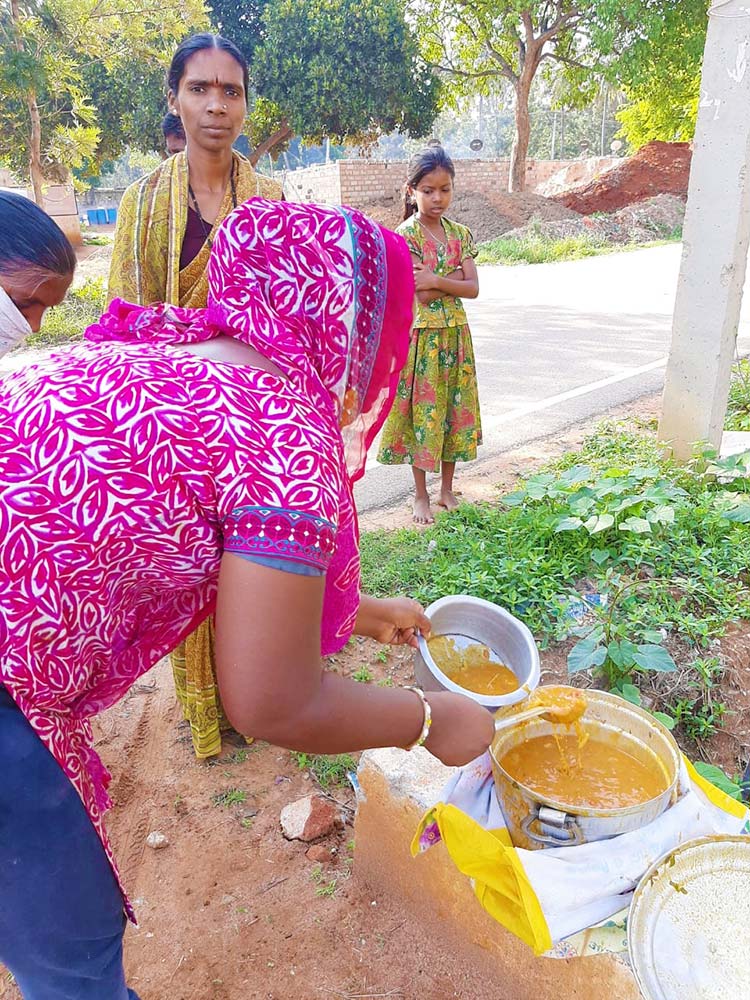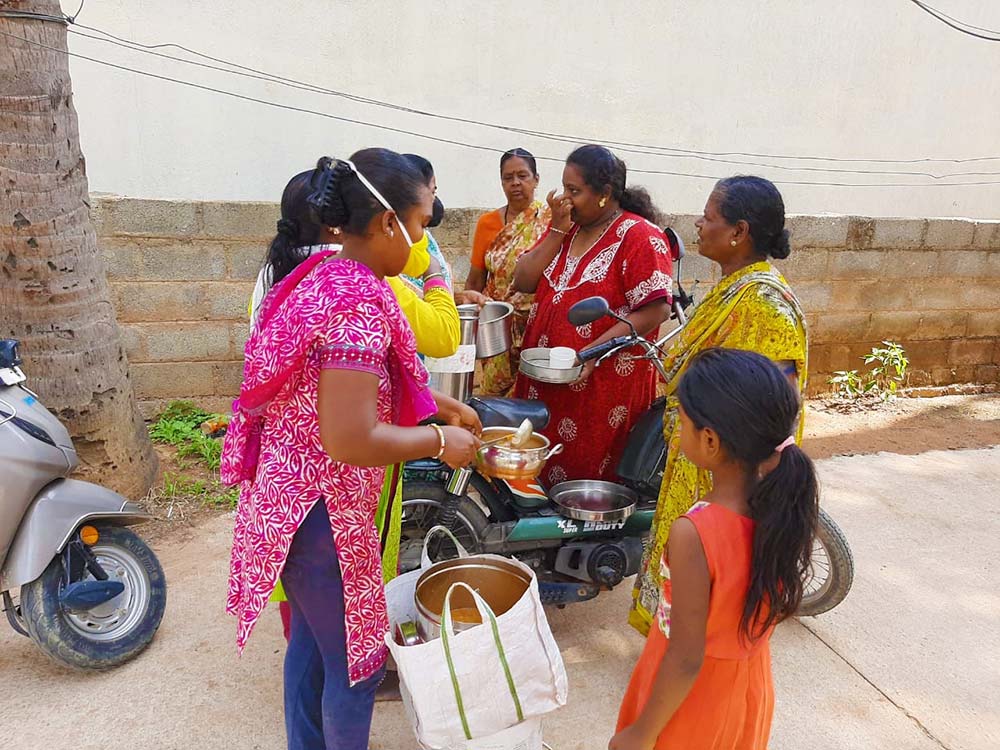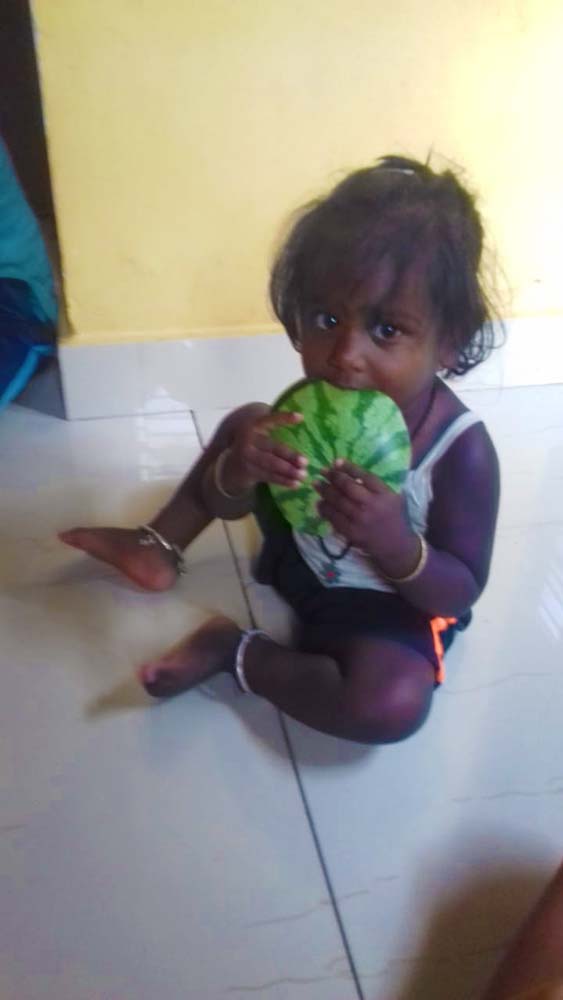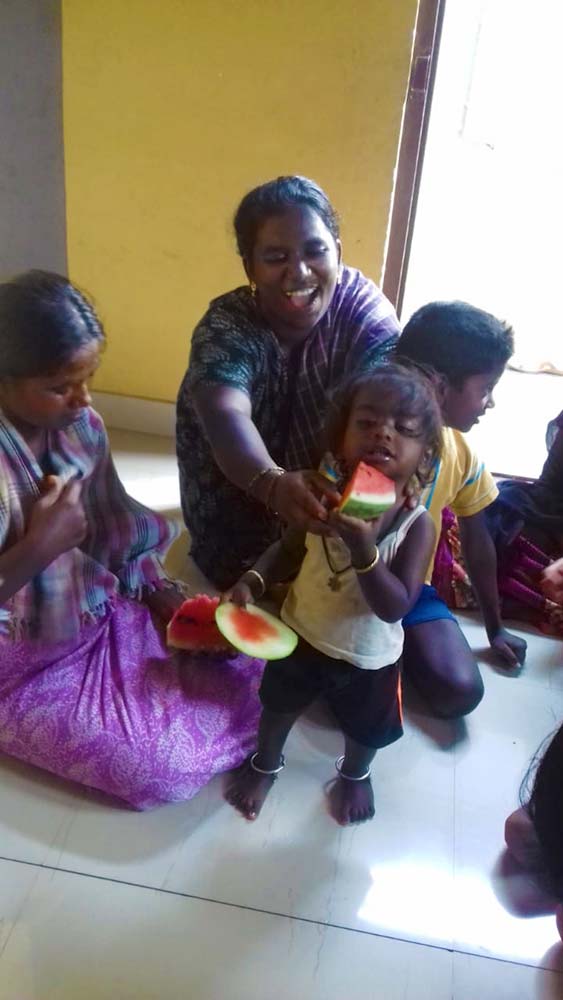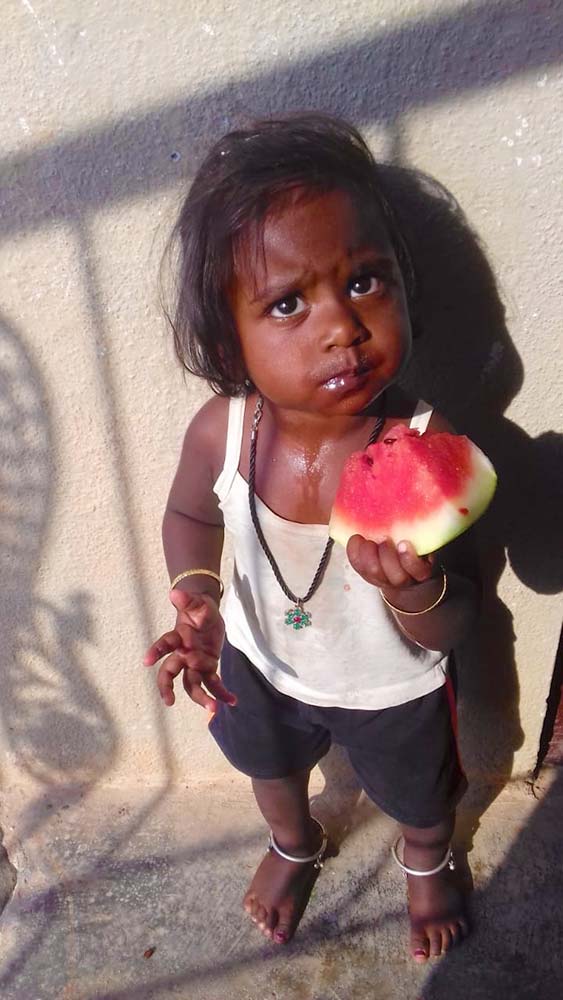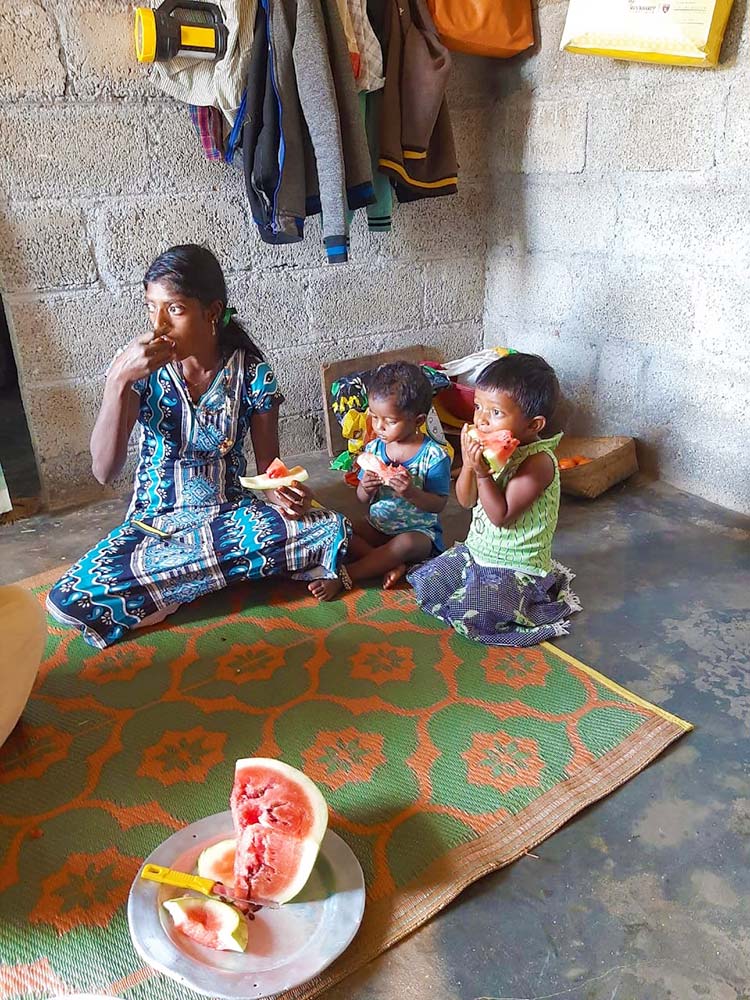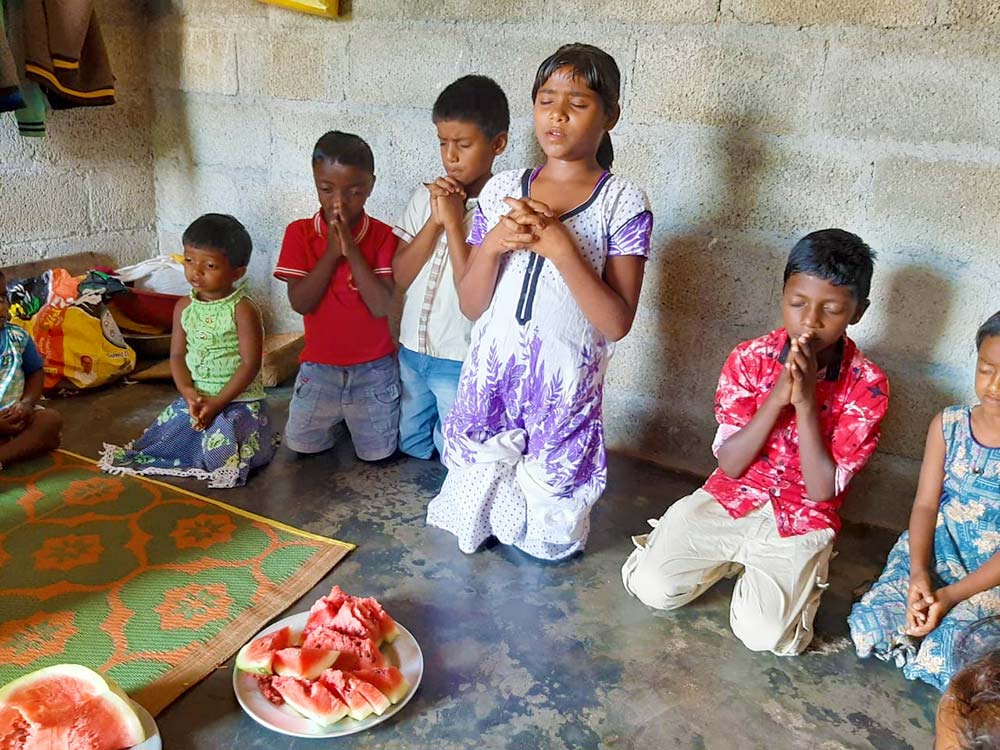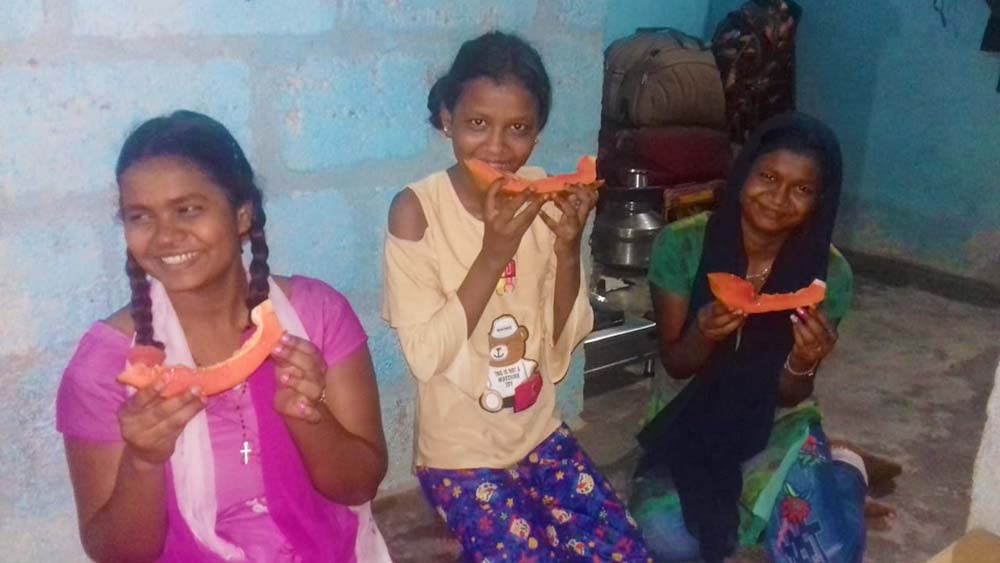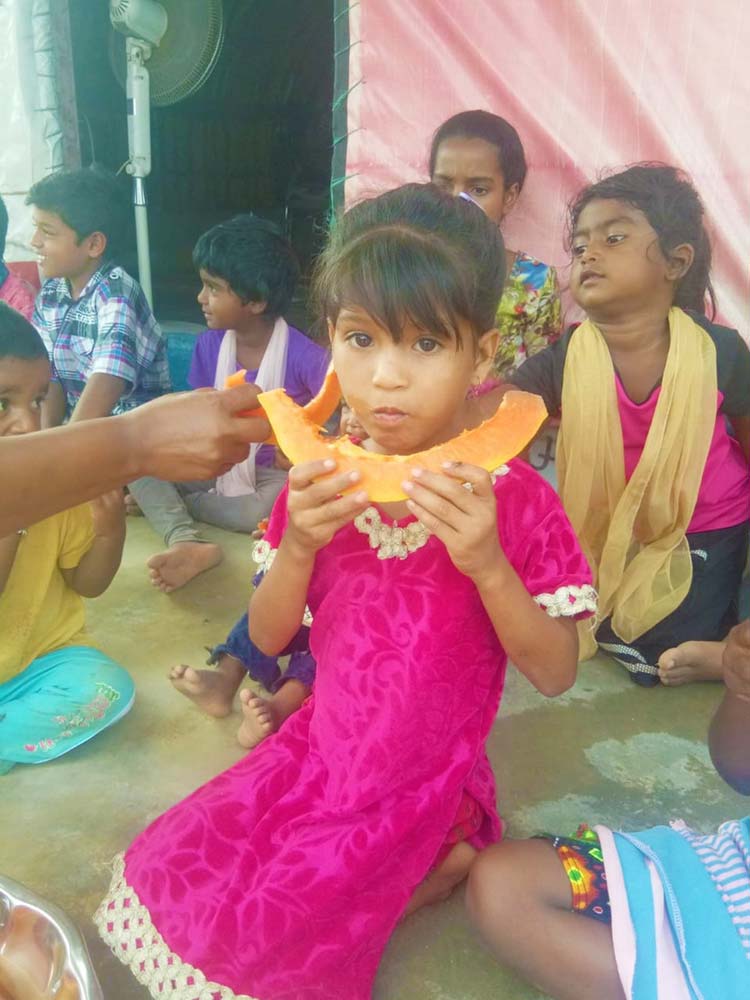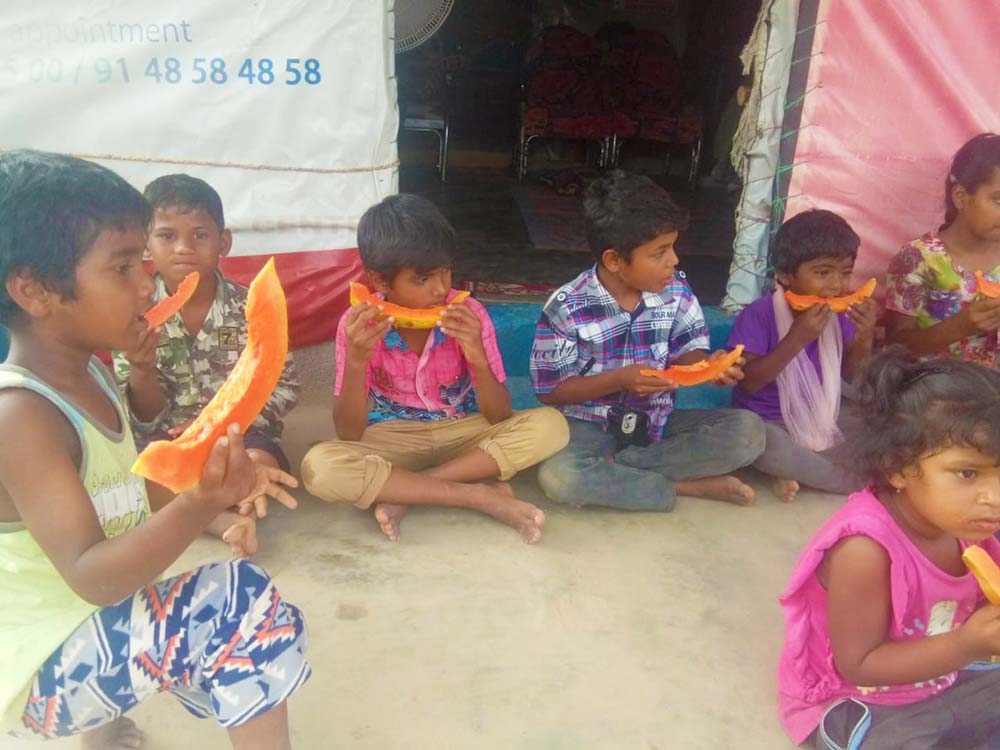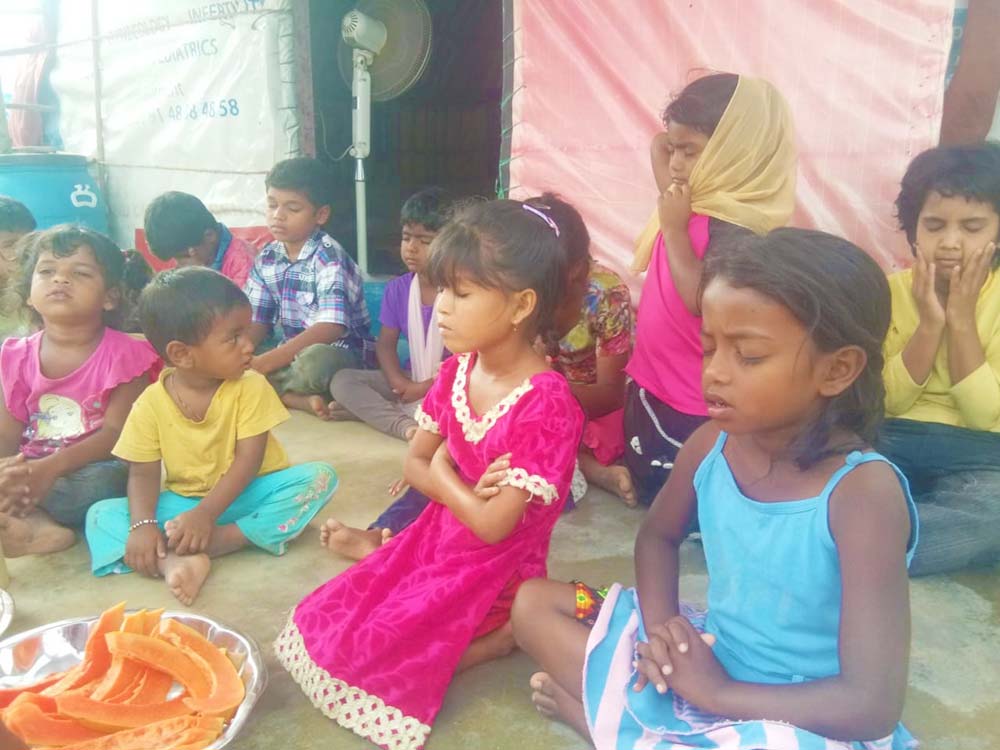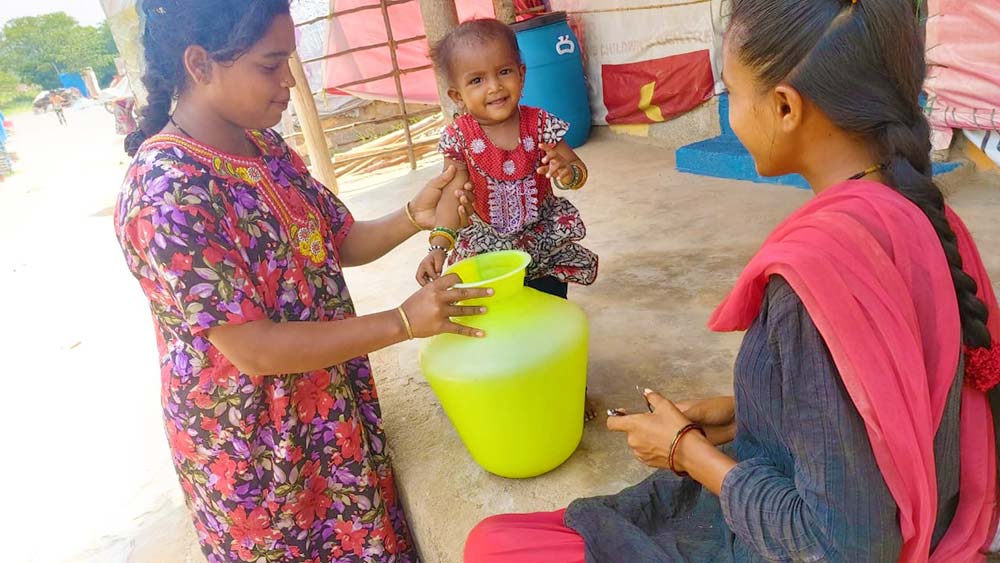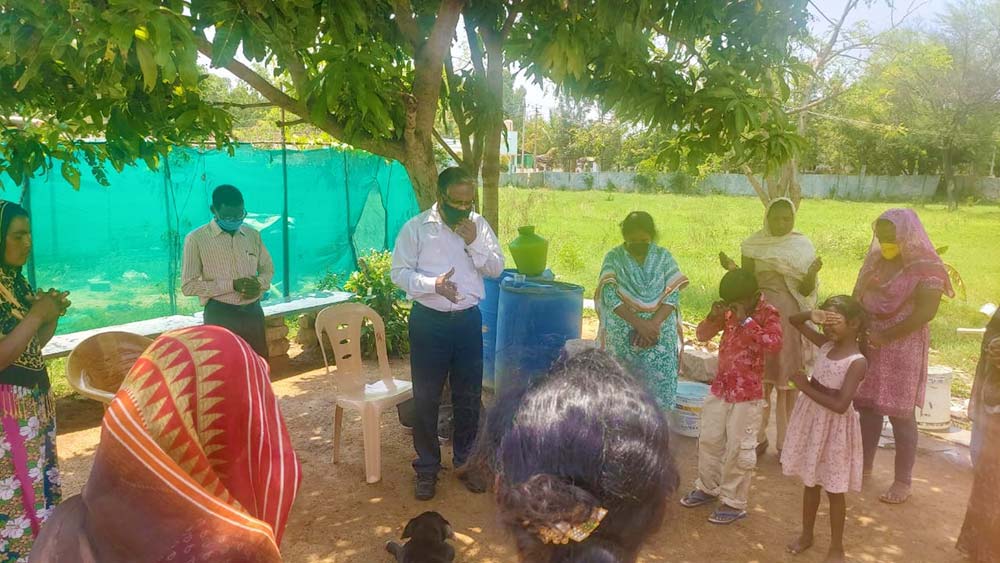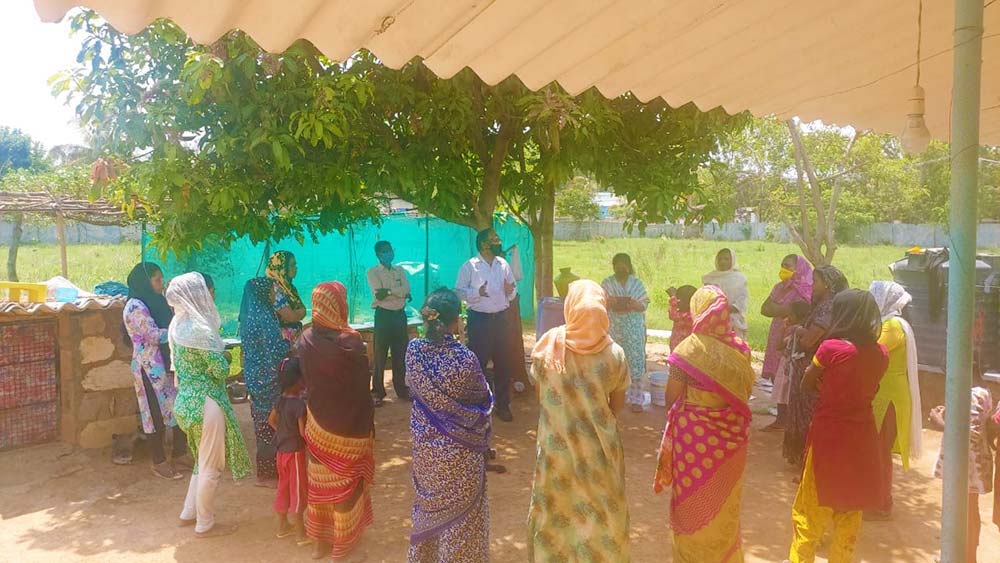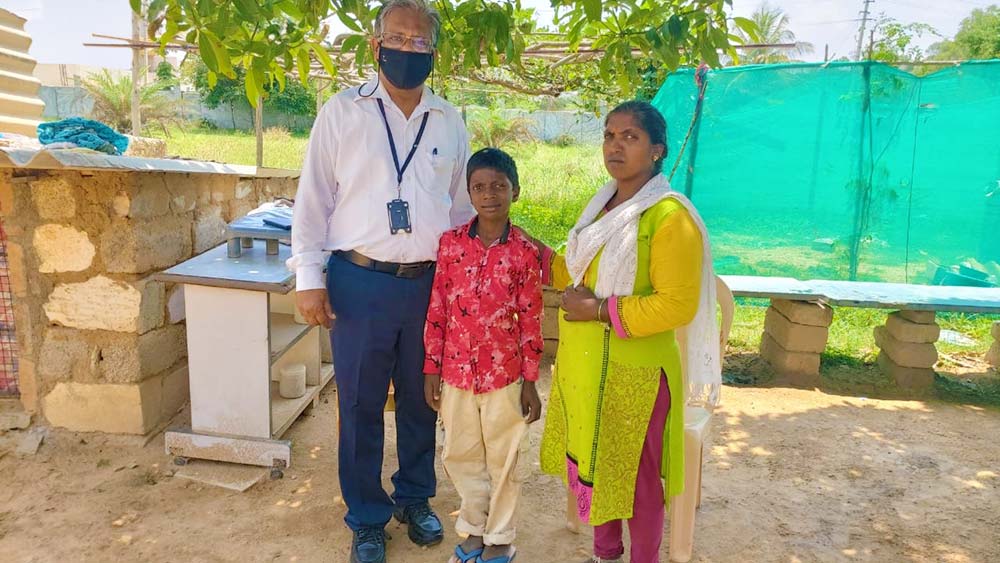 Hut Coverings
I'm so excited to share these photos with you! You may remember that just before the pandemic, our village was overrun by rats that destroyed every single hut covering in the village. We were praying for God to remove the snakes that had killed people we love, but that left the rats to run free unchecked.
We were about to be able to begin recovering them all when the lockdown order was issued and our supplier closed up shop. So we've been praying for someone who was willing to do it during the pandemic, safely but under the radar, and we finally found it! Praise God!!
Over and over again through this season, we are experiencing God as our Way Maker. This is such an exciting week! We're so grateful! It's like Christmas and a home makeover show all in one!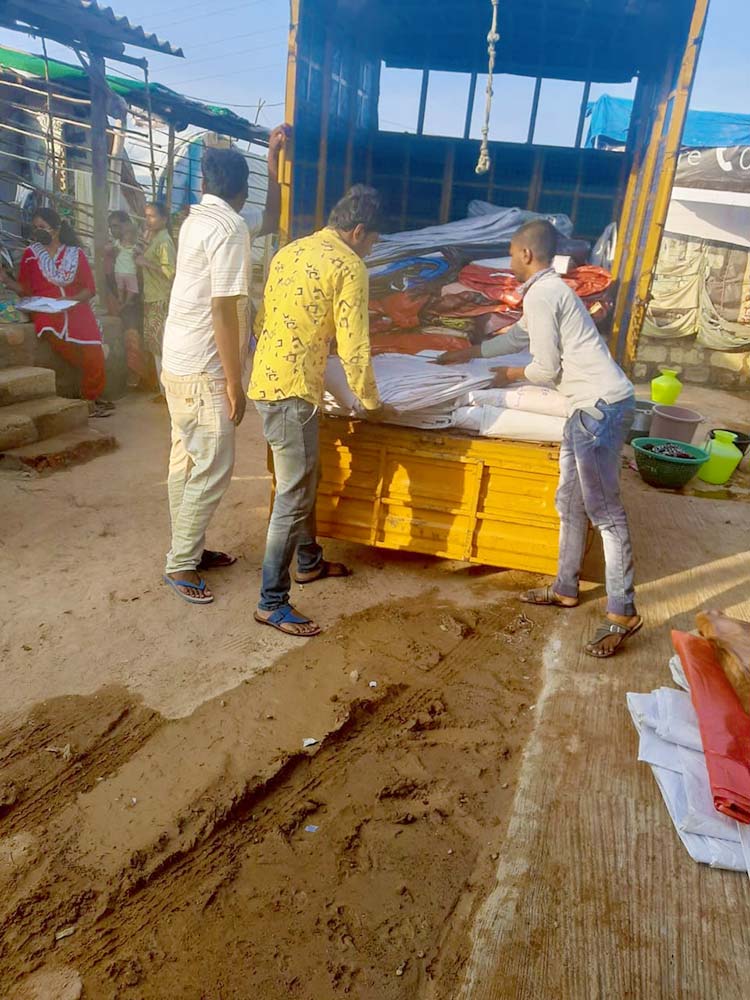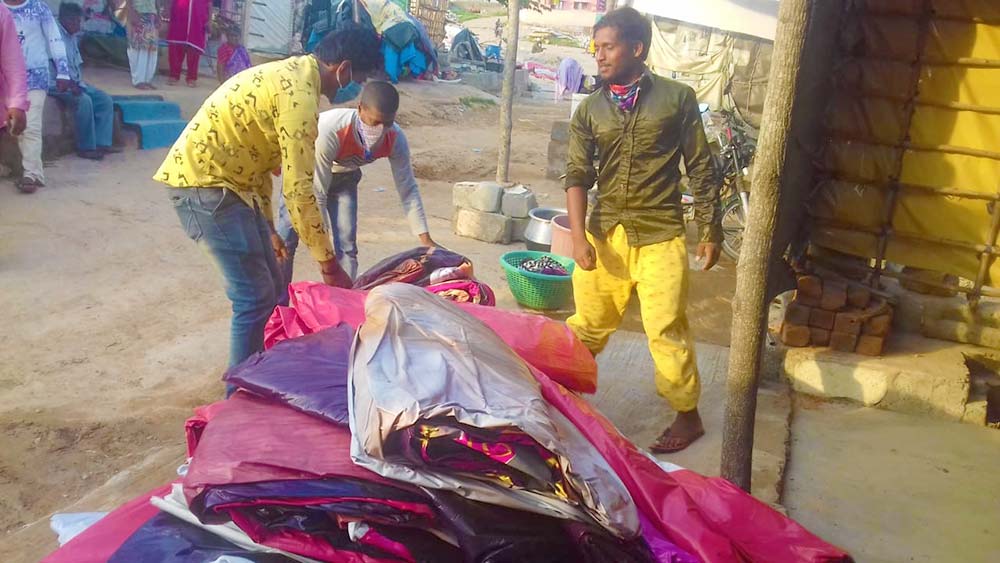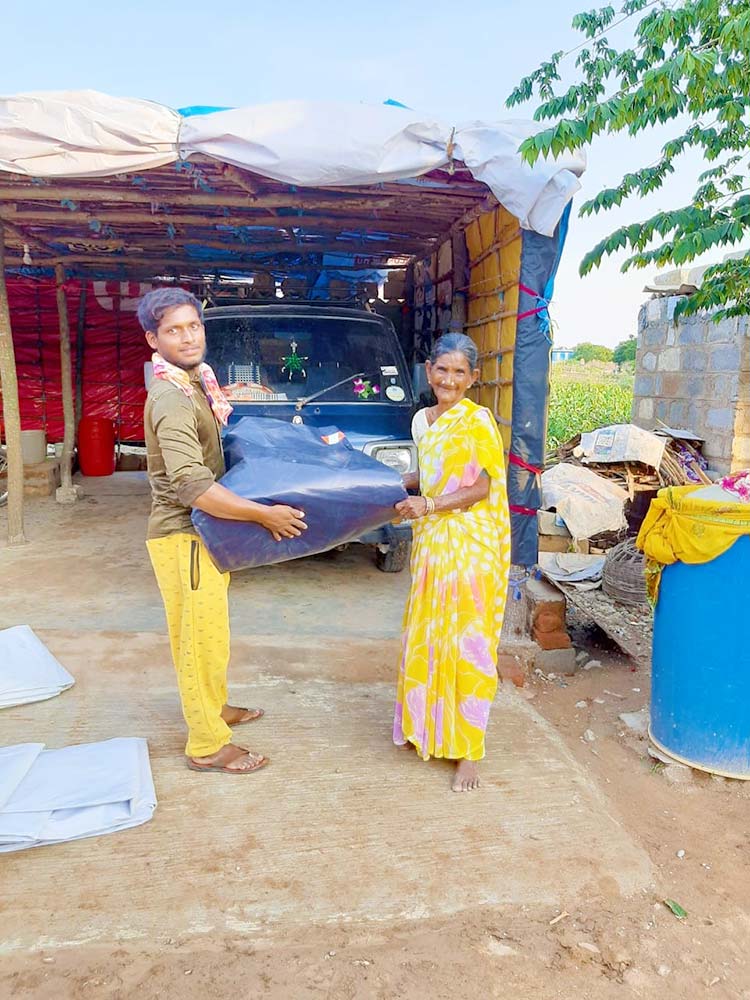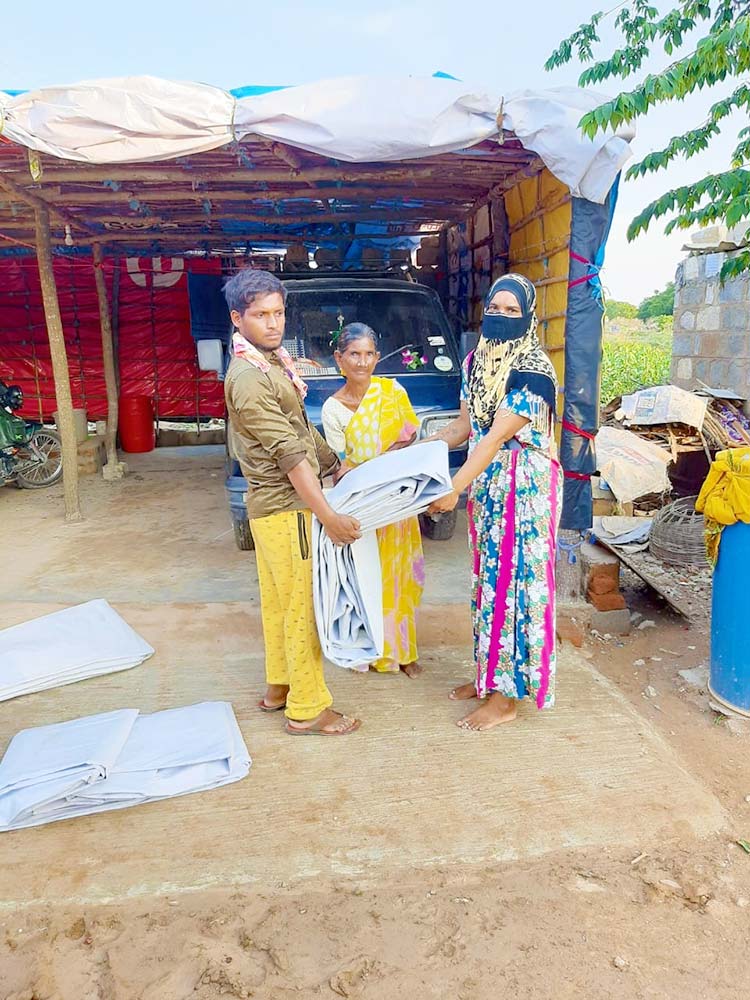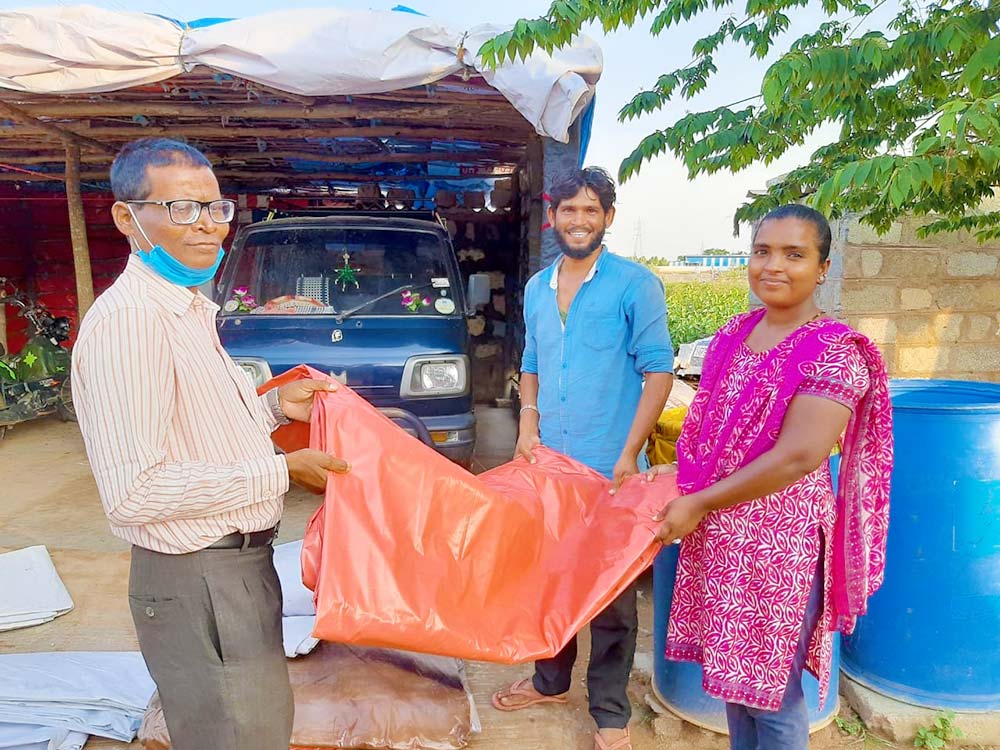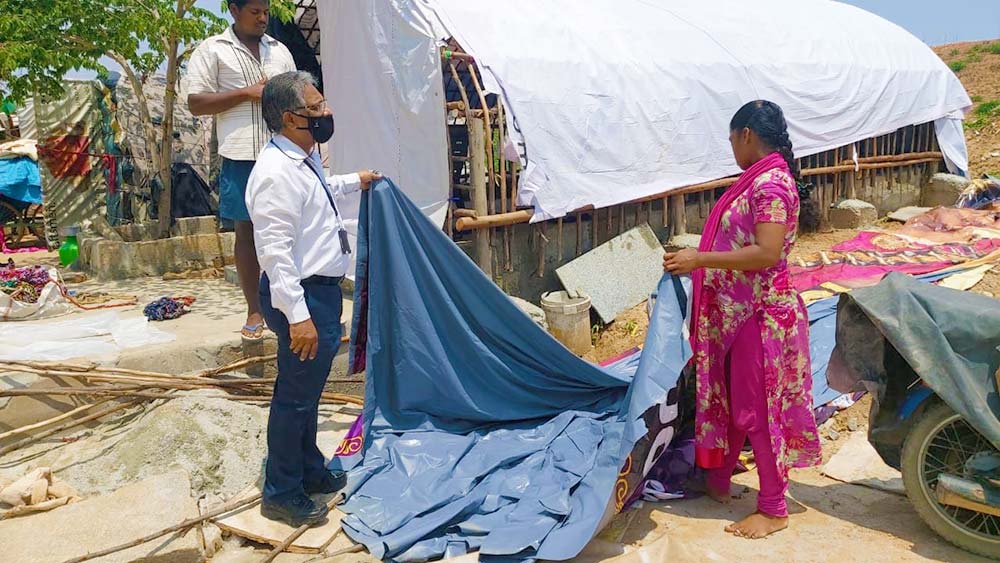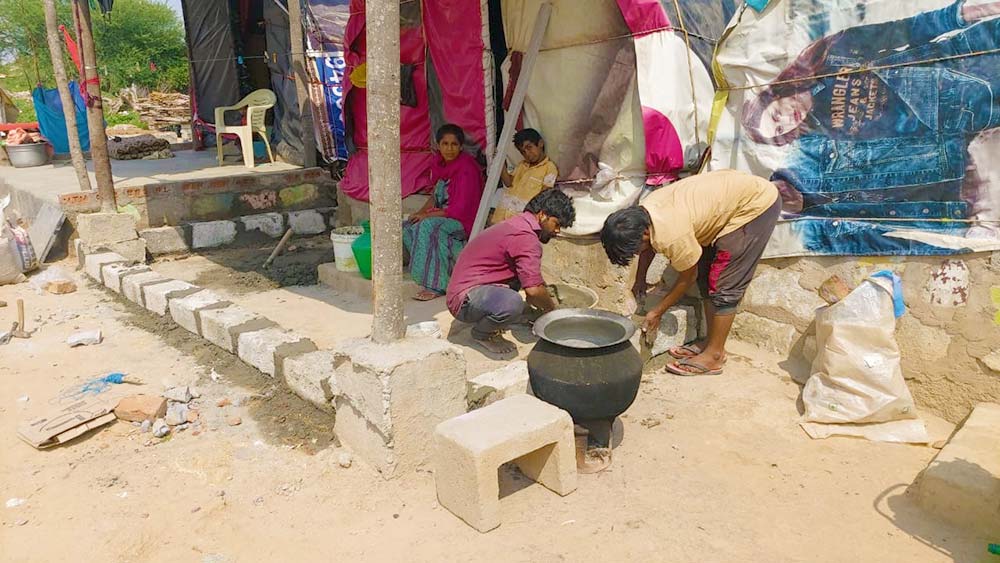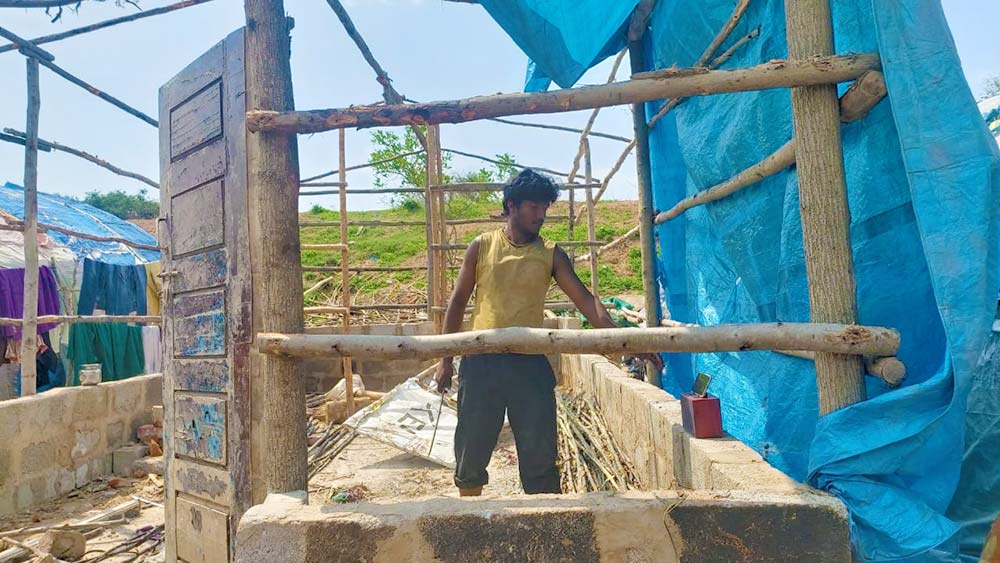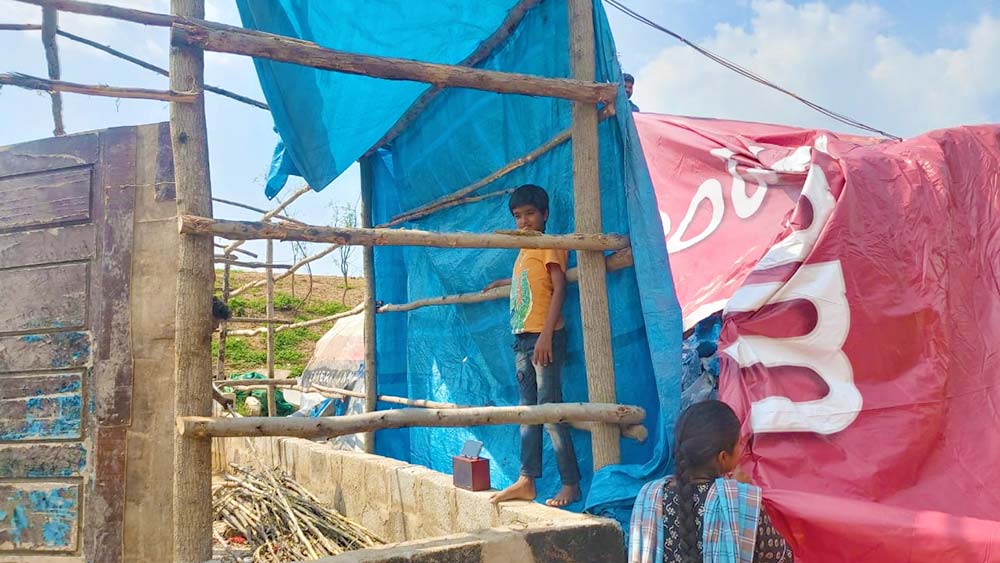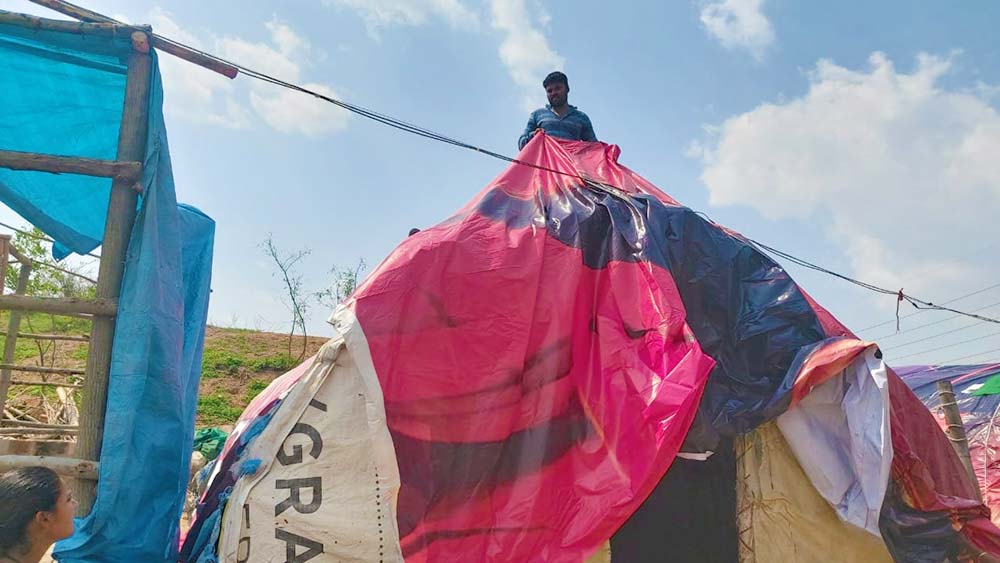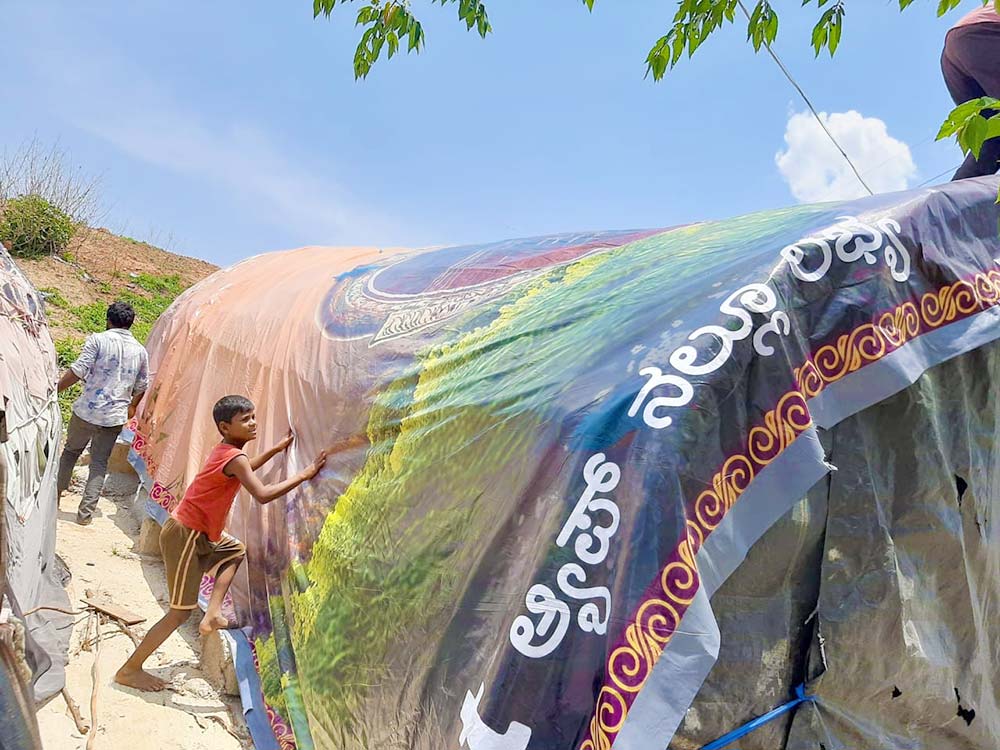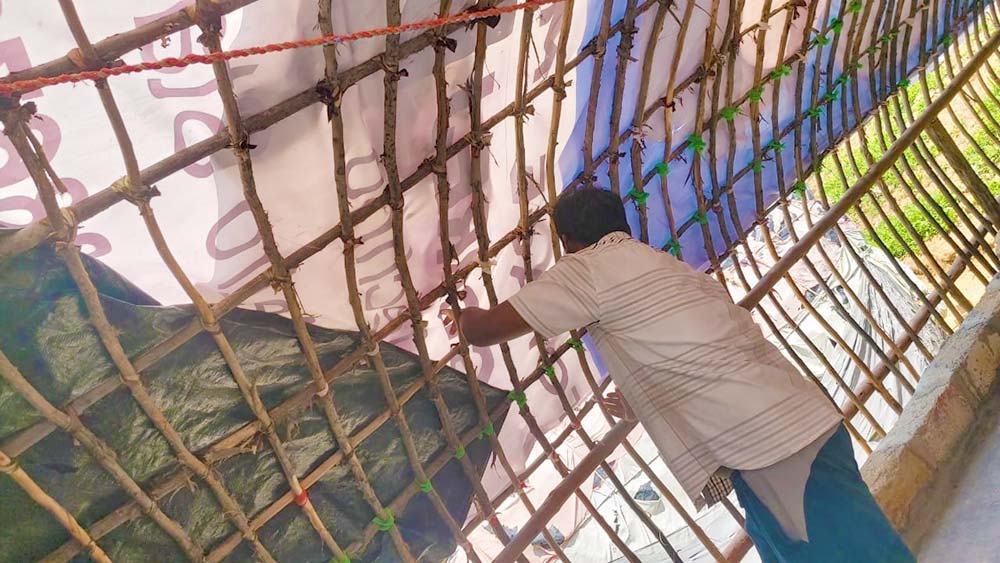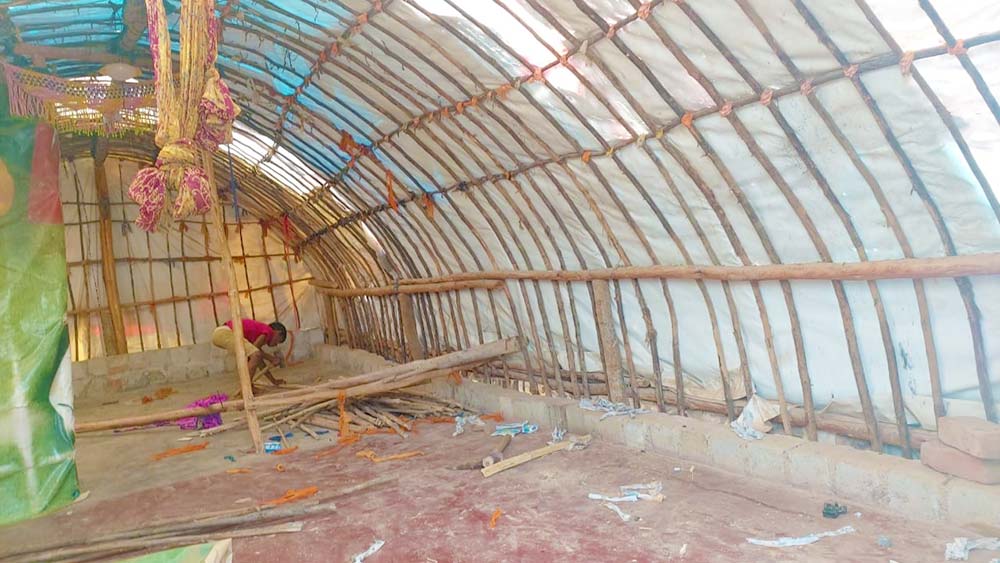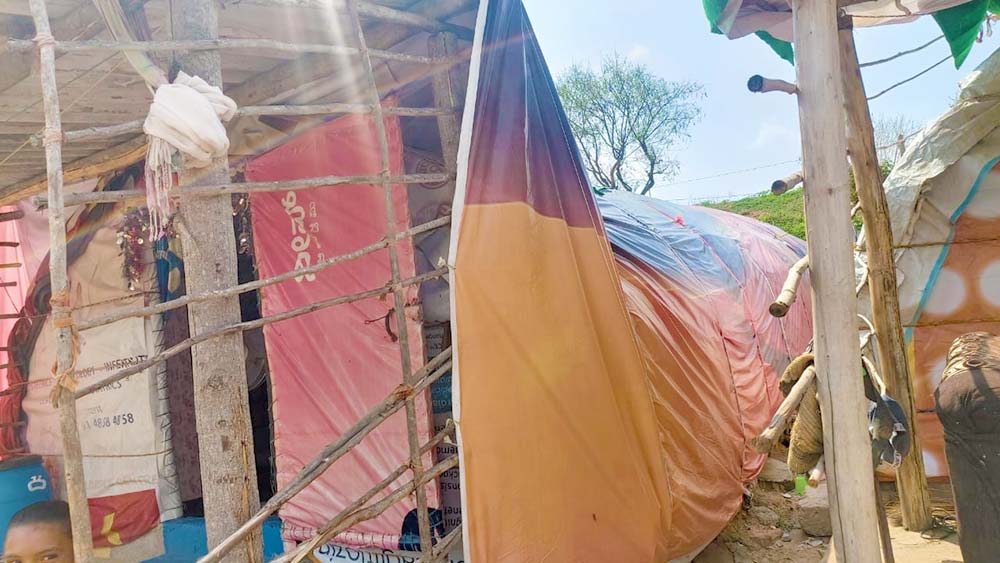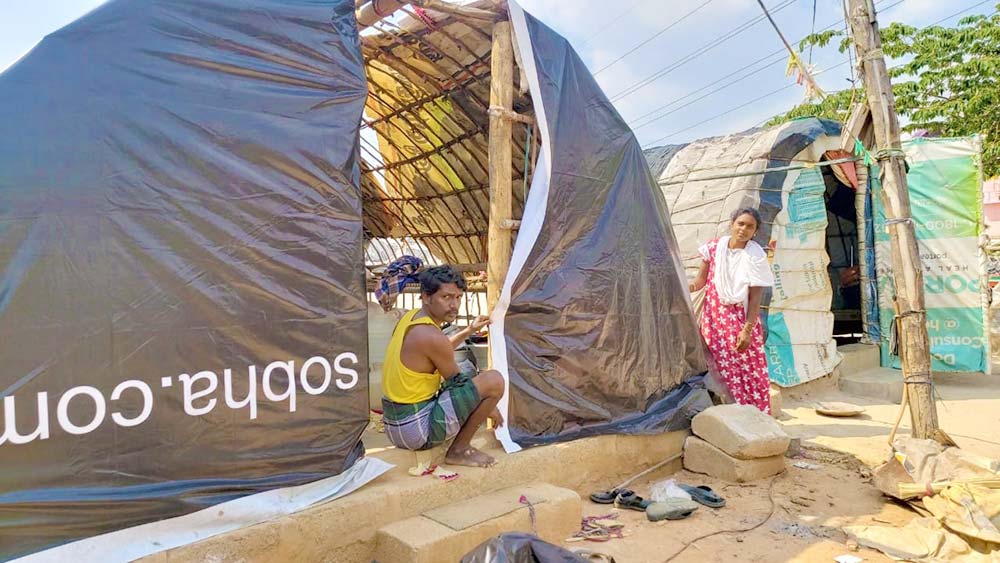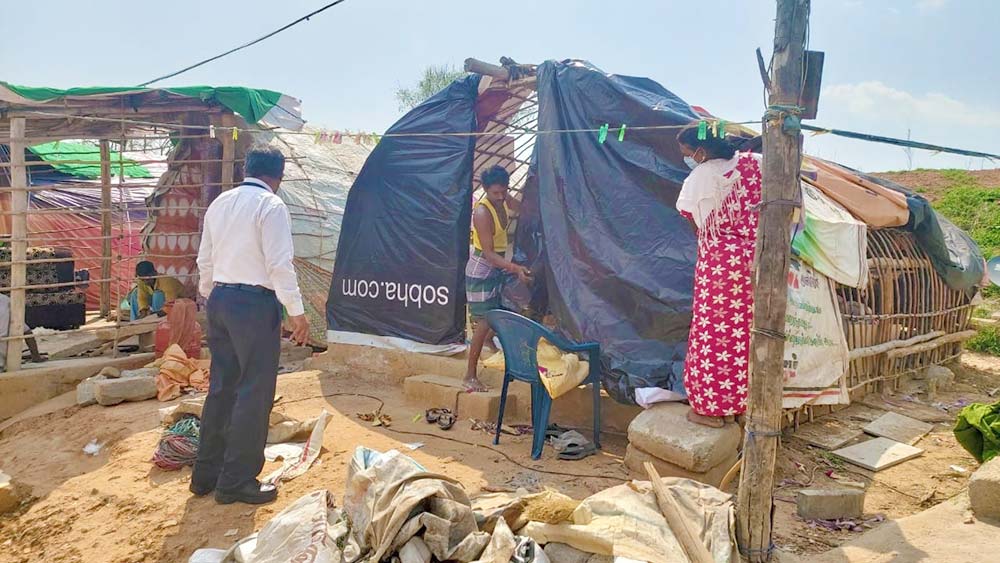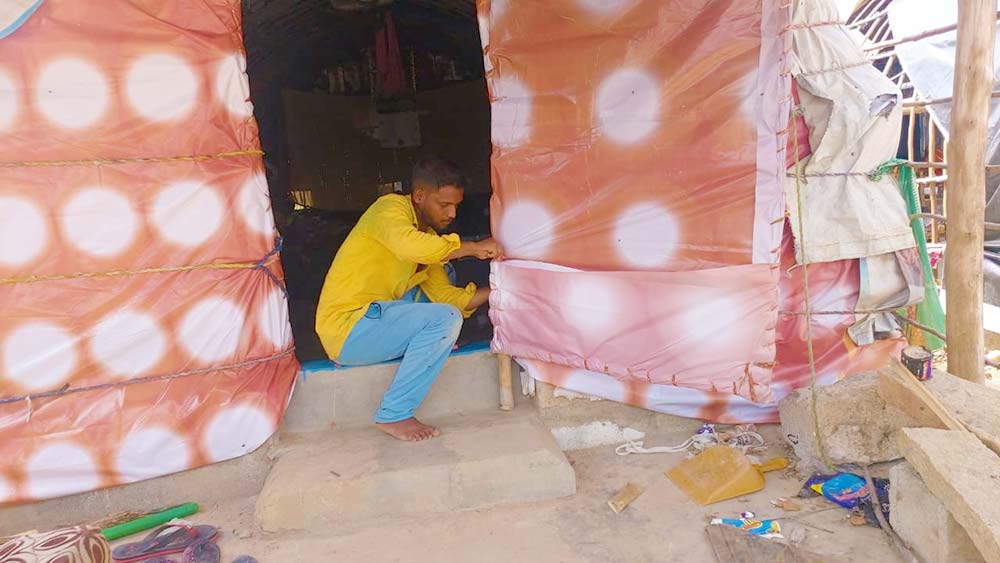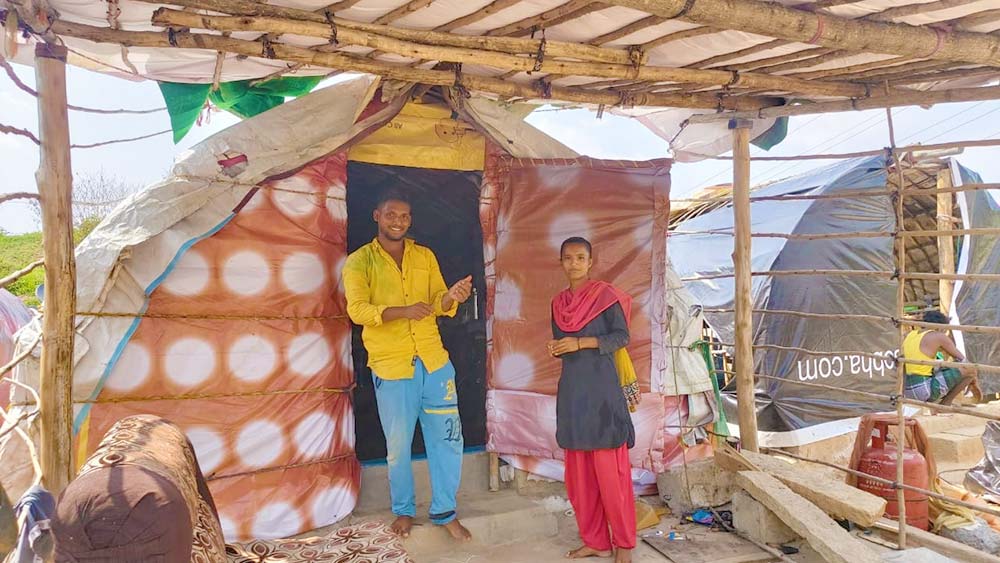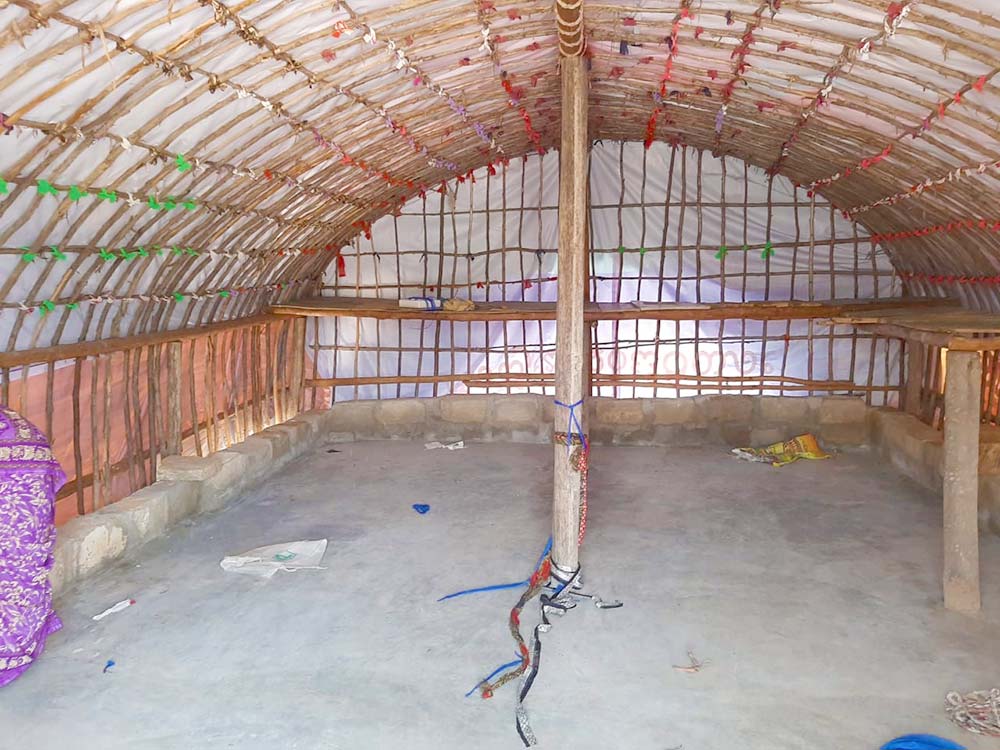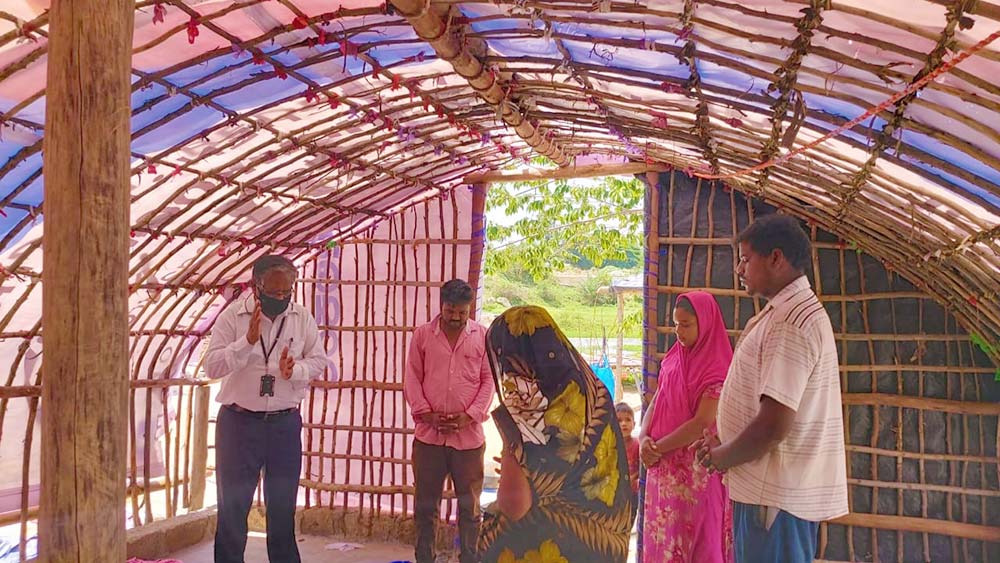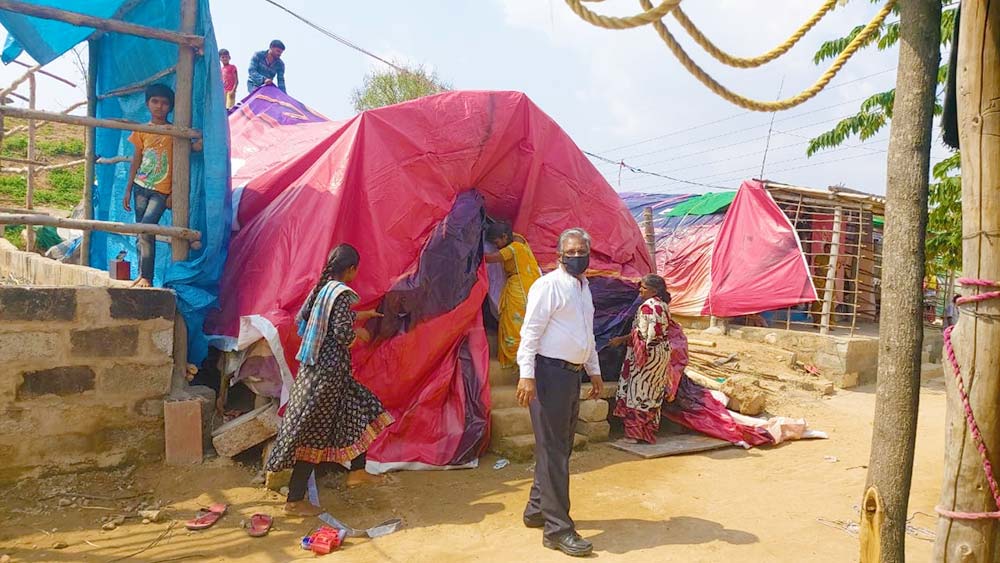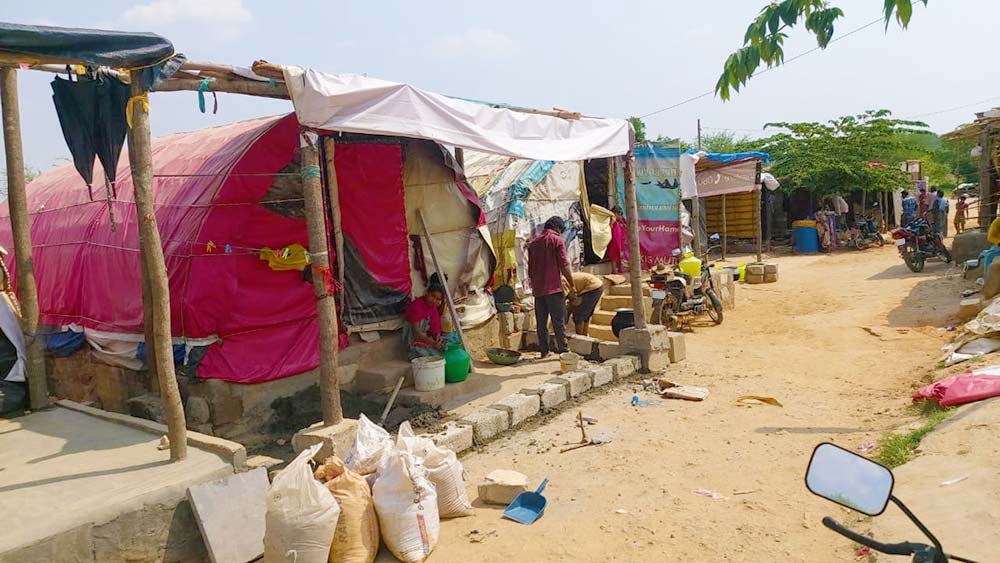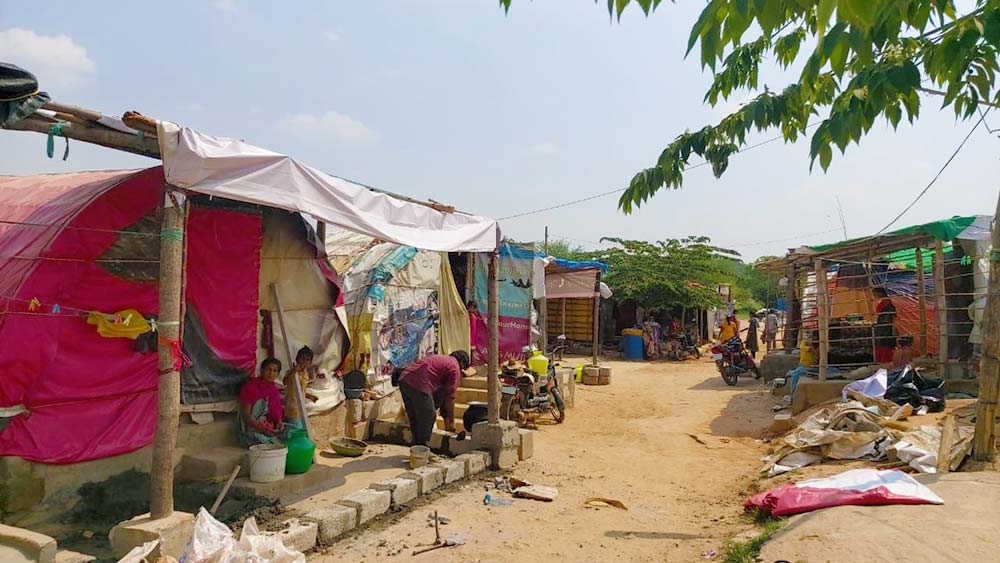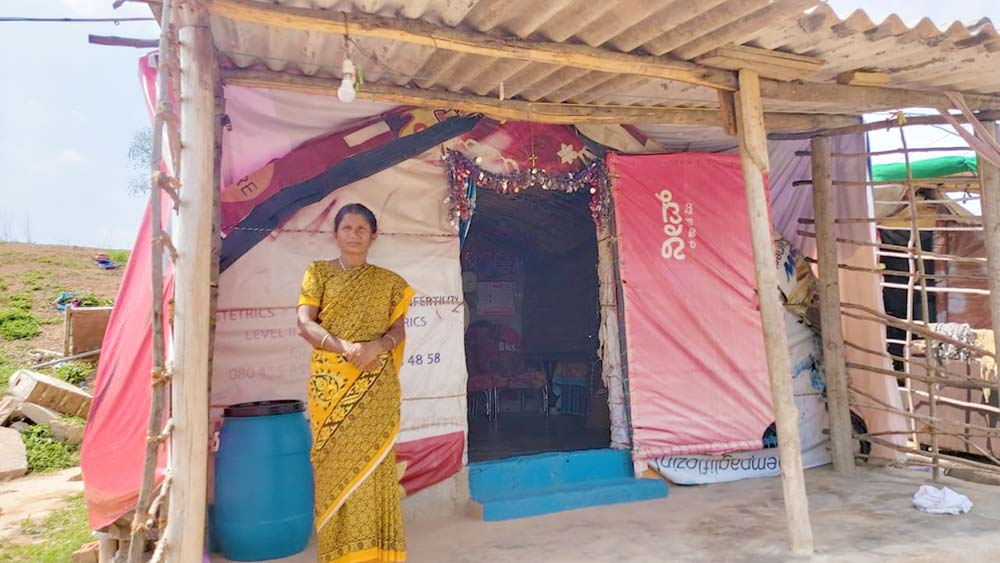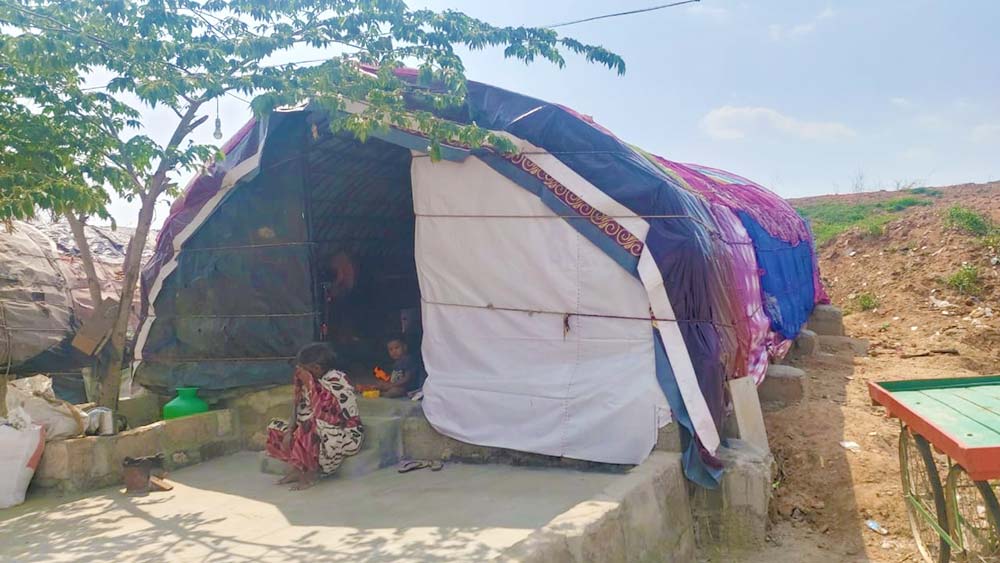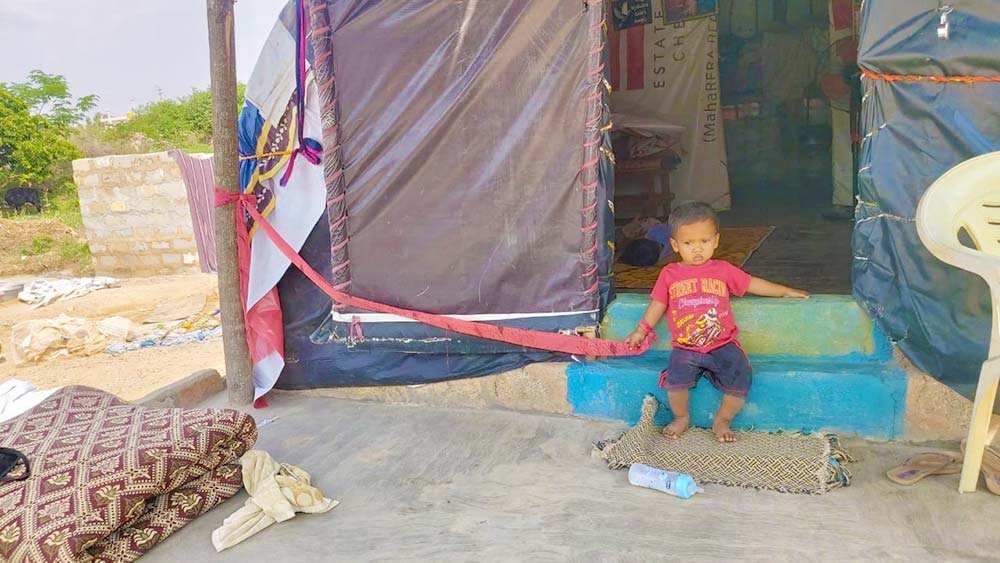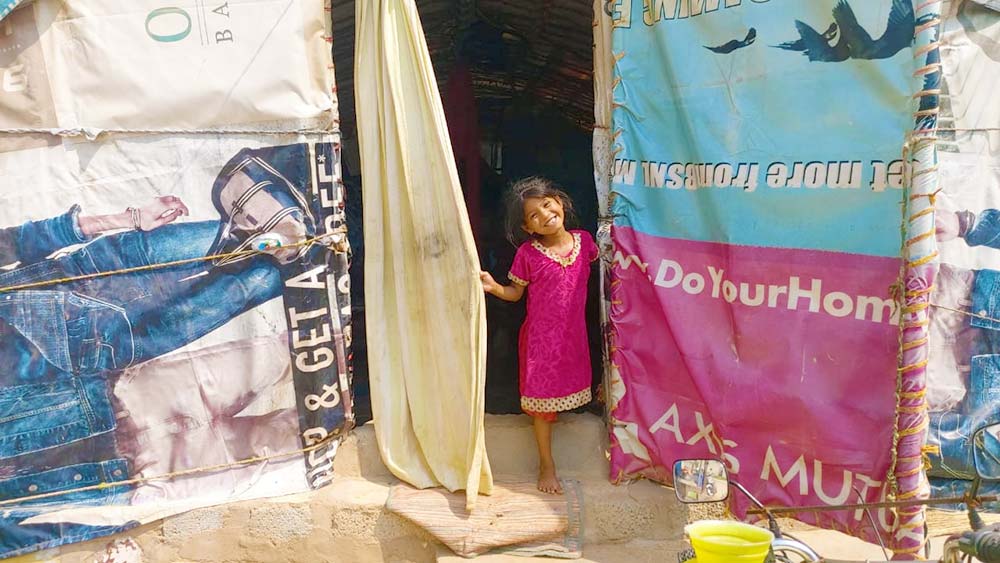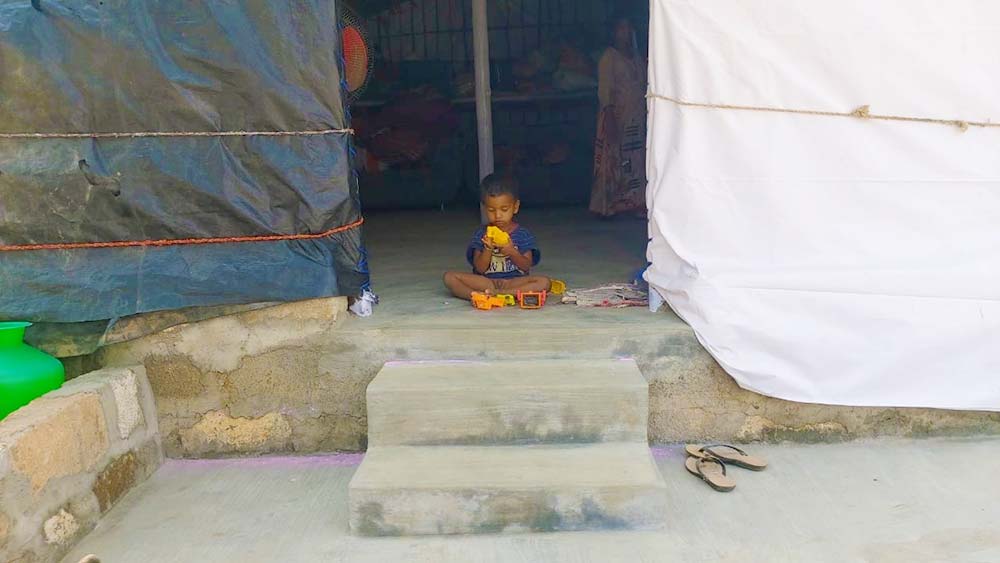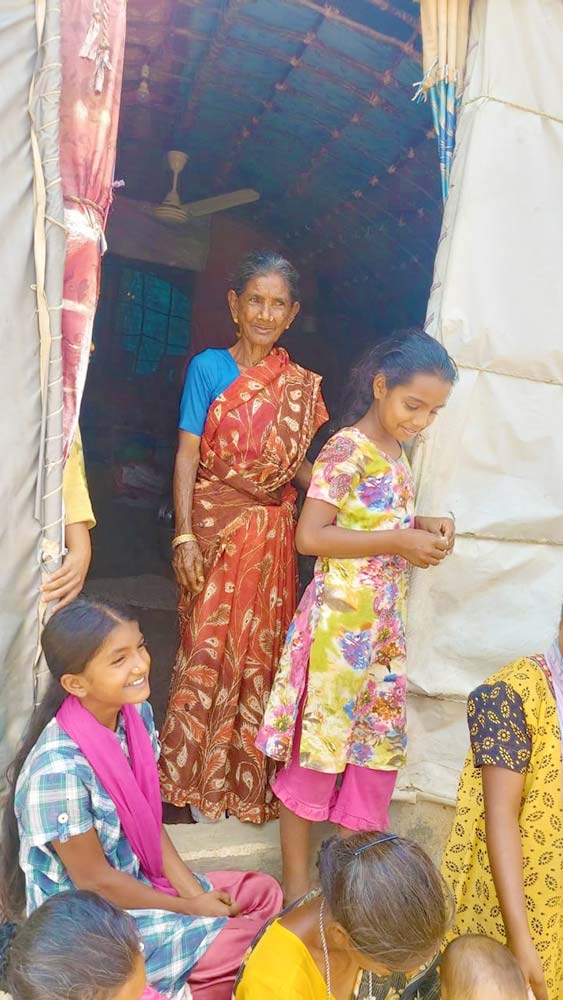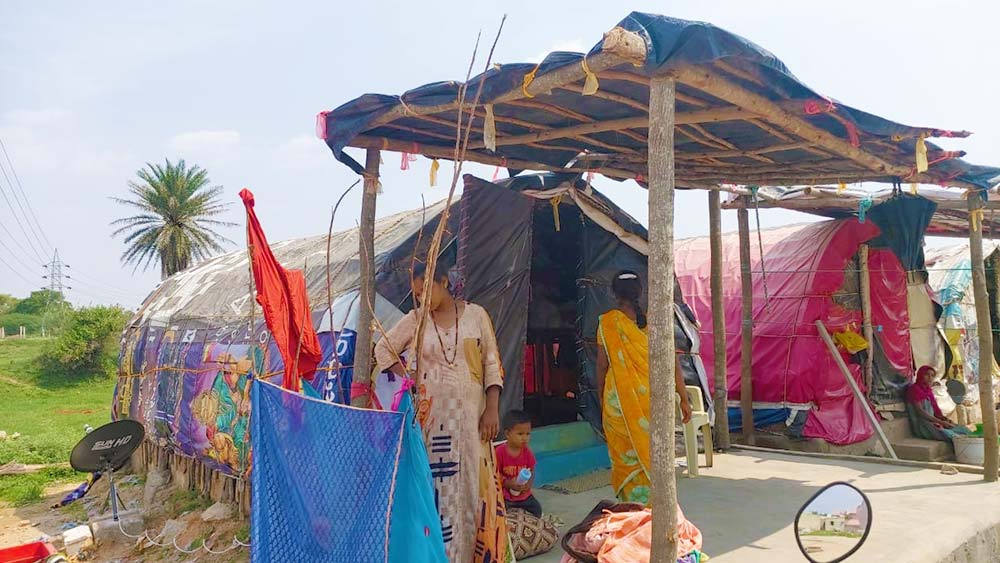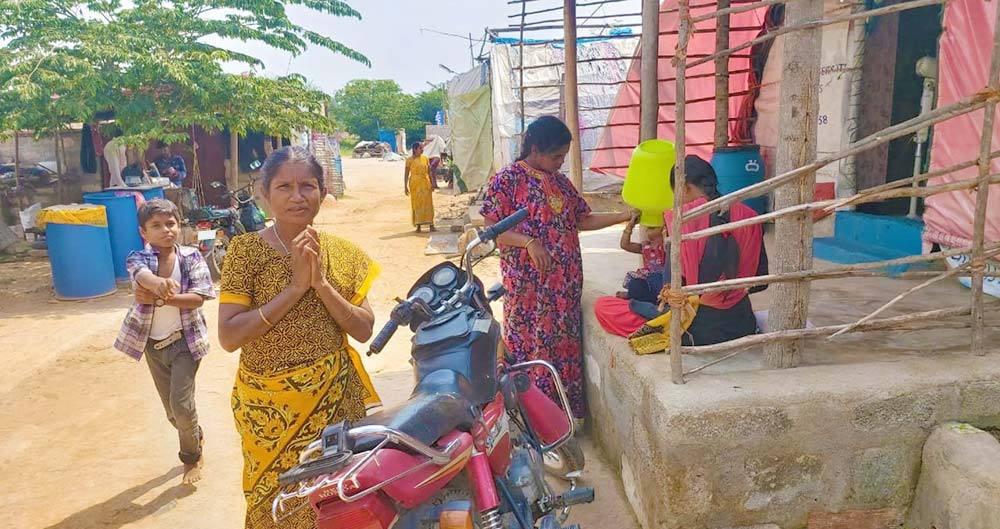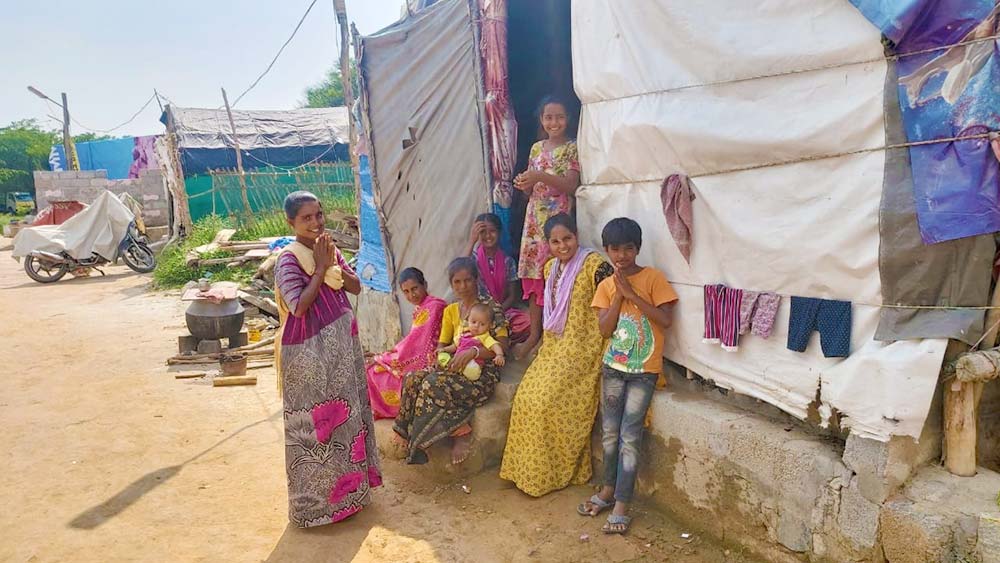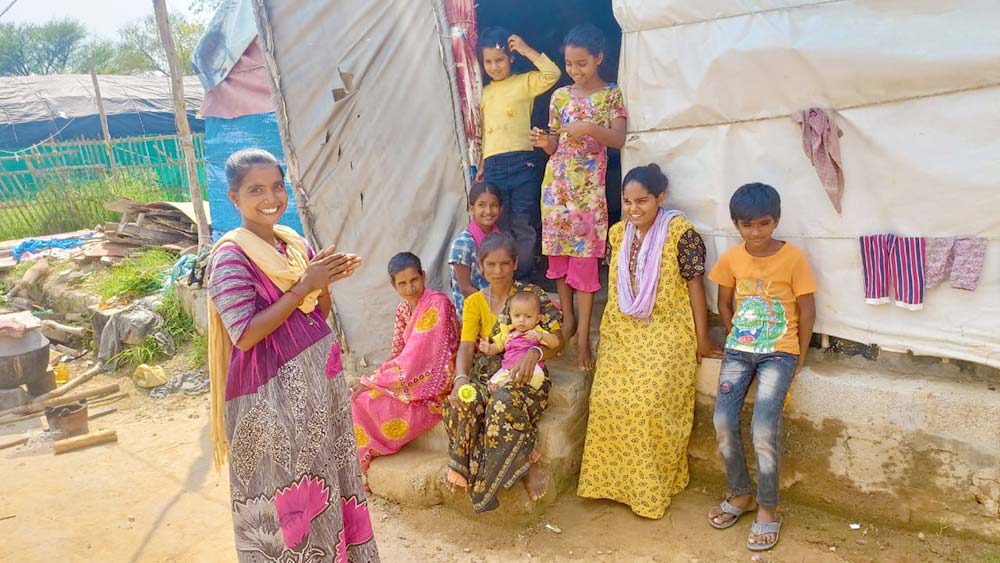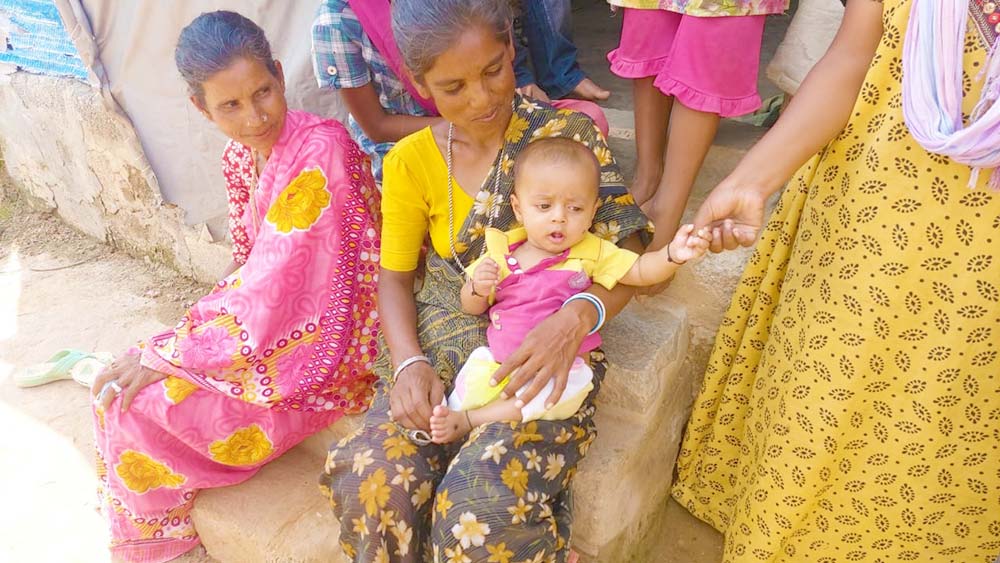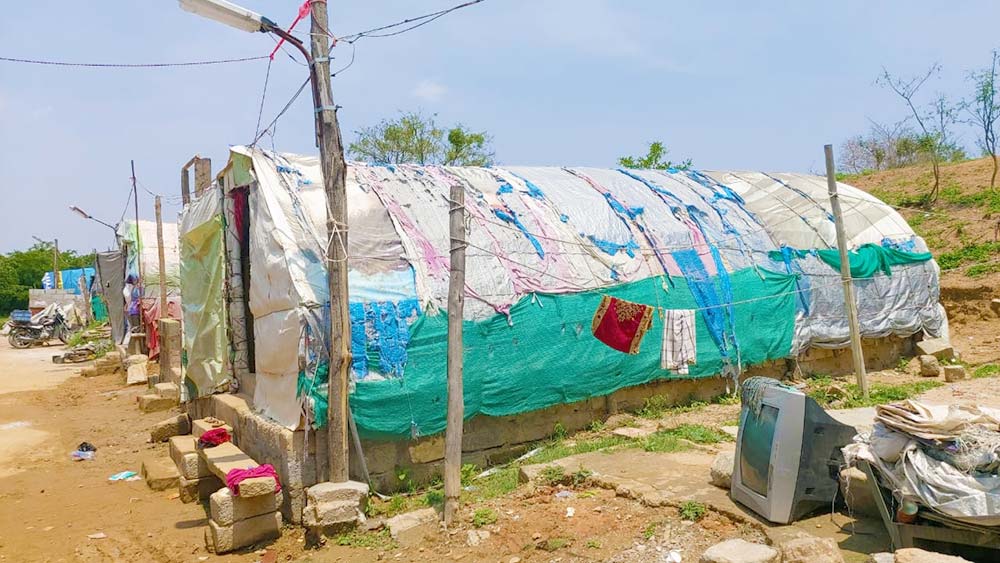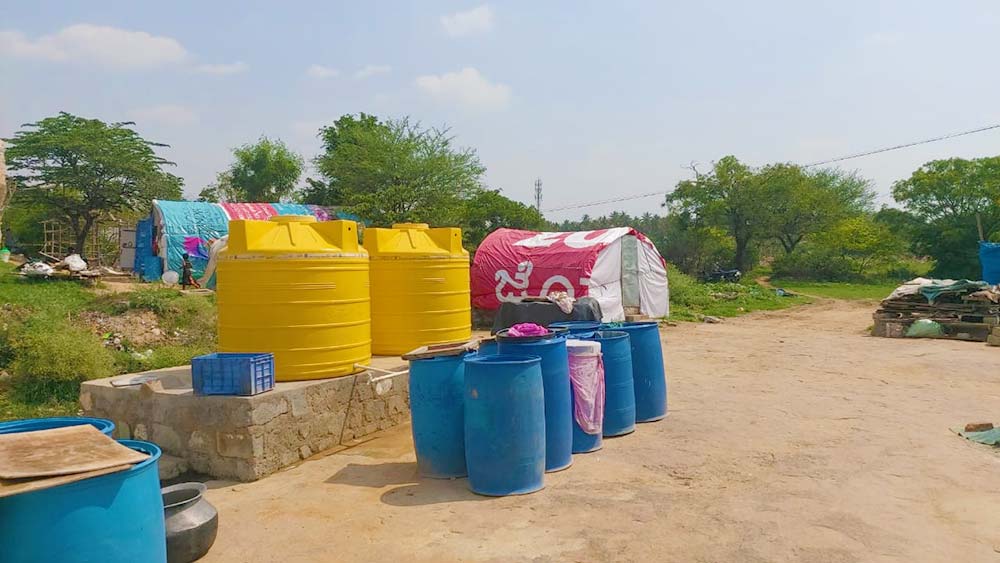 Please continue to pray with us for protection and provision for our volunteers and those we serve!
Thank you for your love, your prayers for those we serve around the world! It's absolutely amazing what happens when we come together and follow the Lord's leading. I'm beyond grateful for you all!
If you'd like to see more than we can share here, email me for access.
Thank you for keeping us, this ministry and our outreaches in prayer, and thank you for your support! We couldn't do any of this without you.
· You can get notified when each post goes live by signing up for our email list.
As always, email or fill out our Contact form with questions, feedback, and suggestions.
God bless you!
♥ Samantha
---
Here's a recap of this week's featured posts, in case you missed any:
Articles
Commentary on the Psalms
Q&A