Prayer request: Neela is COVID positive

The first person in any of our groups has just tested positive for COVID. Please pray for her and for all who have been exposed.
Pray for Neela

One of the moms in our group in India has tested positive for COVID. Her symptoms are mild, and we are praying they stay mild. We're also praying for protection for all those who have been exposed. Neela is one of the widows we gave a pushcart to for selling in the markets several years ago. Here she is below. Since then, she remarried one of our favorite men, her kids chose to go to the boarding school and have been doing so well, and she learned to read in our literacy classes! It's been an amazing few years.
So here's the situation. This area is in the midst of a huge covid surge. The hospitals are already overwhelmed. There are no beds available. There are record deaths.
We are praying that her case stays mild and that she recovers quickly. We are praying for protection for all the others in her family and village, because there has been a lot of contact! We've canceled all gatherings while Neela quarantines in their hut. We have medication for her from the hospital. Pray with us.
Father God, we lift up Neela to you now. We ask your Holy Spirit to come upon her for complete healing and restoration. We ask Lord for your peace to be with her and to fill the whole village. Let your peace reign in their hearts. We ask for protection for all from this virus, those who live in the village, and for each volunteer. We ask for their faith to rise up in this, for them to be strengthened in this, and for this to be another part of their testimonies of your power and faithfulness on behalf of your people. Give protection and wisdom to all who are caring for her. In the mightily name of Jesus we pray. Amen and amen.
Many of you will remember her and her son, Vijay when he was in the hospital after falling from a high bunk bed onto concrete floors. Here he is below.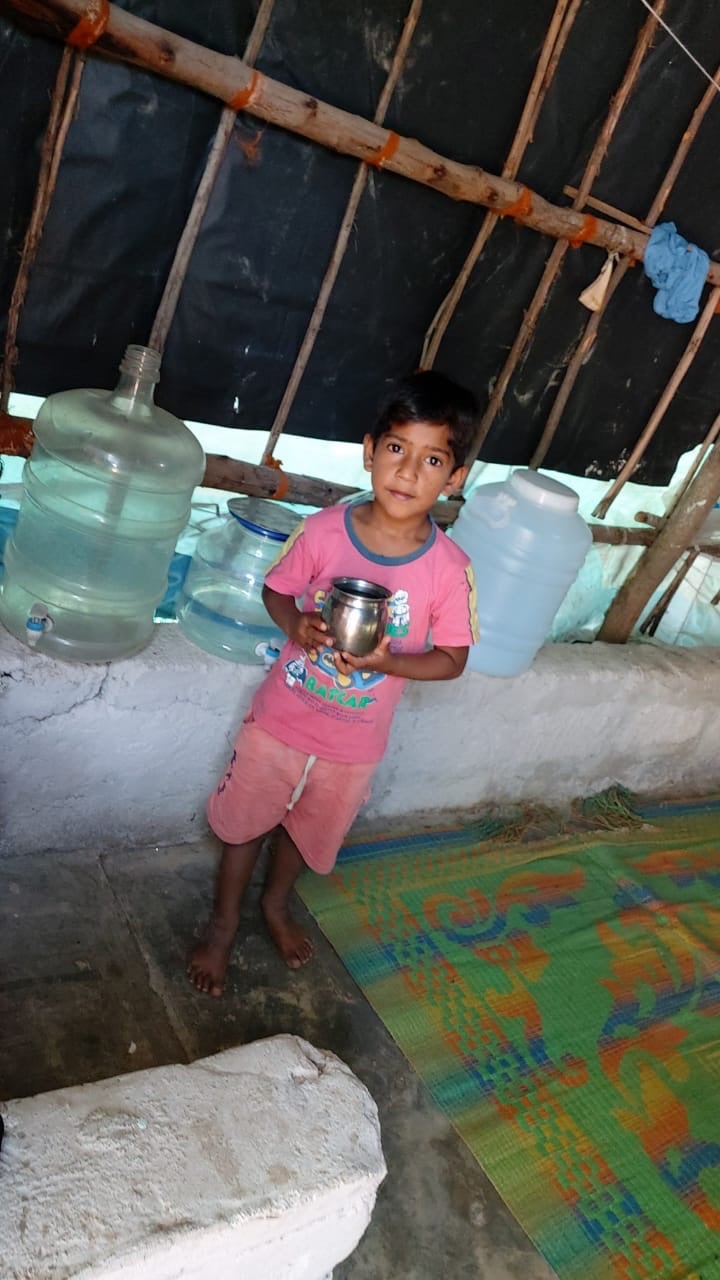 Thank you all for praying with us. This ministry runs on prayer, and I am so grateful we have such a committed group to intercede with us for those we serve together.
♥ Samantha
Here are the other blog posts for the week: