Urgent prayer request for our village

Pray with us for our village in India
It's been a rough week, GTF fam. And we need your prayers!
Pray with us for the tribe and their homes and for land!
A real estate developer has bought land next to where the tribe lives (the one with the Prayer House, seen above) and plans on building apartments. The approach to his land would cut right through the village. This developer has told us that he plans to demolish the whole village to use where they are as a road into his property. There are 27 families here. Their humble huts have been built with love and sweat and your generosity (we replaced all the coverings when rats destroyed them all last year. Here's the first post, and when we replaced them!), and cannot be moved to another location, even if we had one. They are on public land, so they have no rights, but they can appeal to the government. The tribe is scared and many are weeping. It's been such a hard time during covid, and now they are at risk to lose their homes, with no resources or backup options. They met with a government official this week, who was not sympathetic. He told them they had no standing here. The land isn't theirs, and they are no longer beggars. He asked them, why can't they just go to a new place? As if finding or building from scratch homes for 27 families was a simple matter.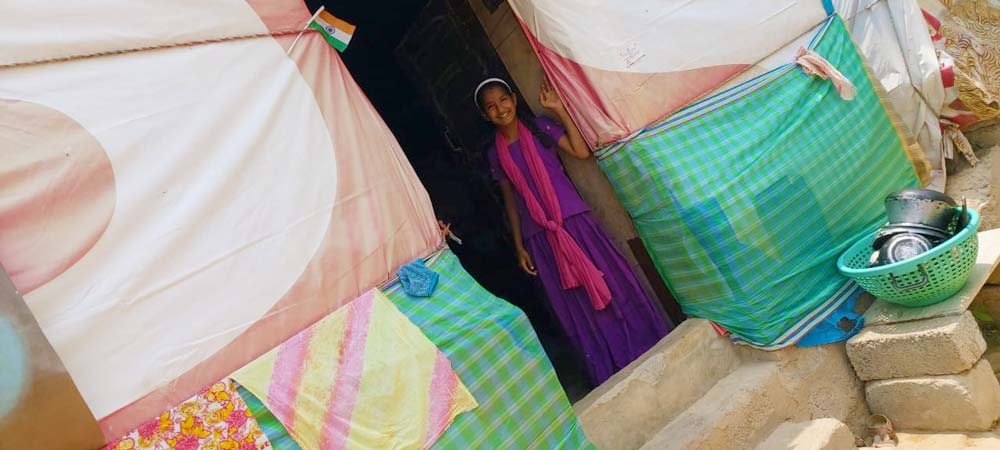 The Lord has prompted us for years to pray for land in each area of our outreaches. So we are praying that He has some ready for them! Please join us in prayer for God's perfect solution. Pray with us for favor for all in this tribe with the government, and with this developer. Pray with us for this developer himself, and for his heart to be transformed by Jesus. I admit it has taken me a few days to get to the place where I can pray for him instead of against his plans.
Pray with us for God's sovereign solution for them. That the provision from His Kingdom will be available and ready. We know God is not surprised by this, even though we are. Please pray also for the hearts of our people here. It's been such a rough past year and a half and this is devastating.
Pray with us for a home for our volunteer and his family
At this same time, in an unrelated, (but perhaps spiritually related ) situation, our volunteer and his wife here have been told by their landlord that they need to leave their home as well. Please pray with us for a home for them too!
Thank you so much for joining us in interceding for those we serve together!
♥ Samantha
See the other blog posts this week: