This week in India 10-17-20

Our week with the families of our Children's Church! We filled water tanks, had nightly prayer meetings, packaged up the groceries for each family, and did Christmas crafts!
Quick links to the other parts this week:
At the Villages
Bringing clean water the the villages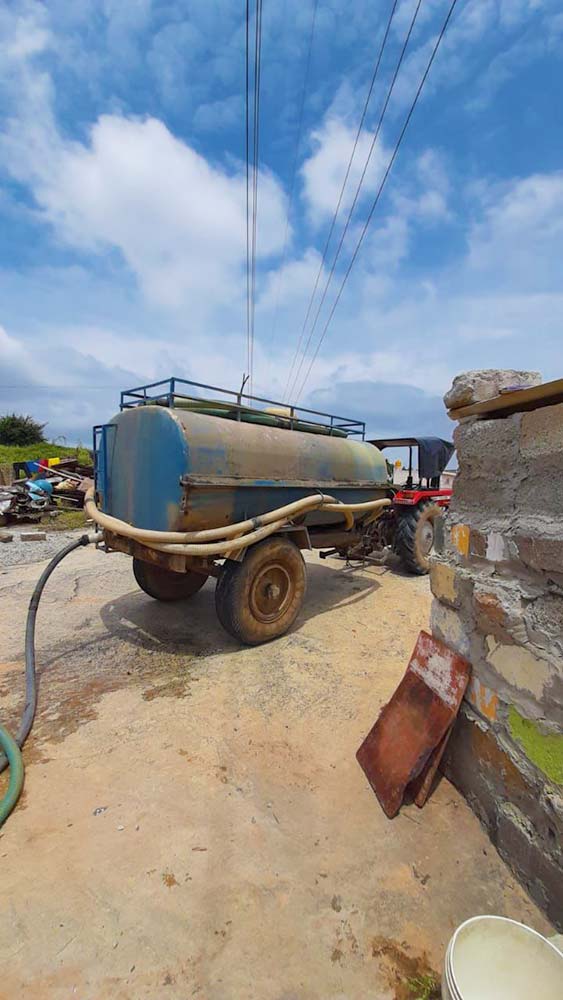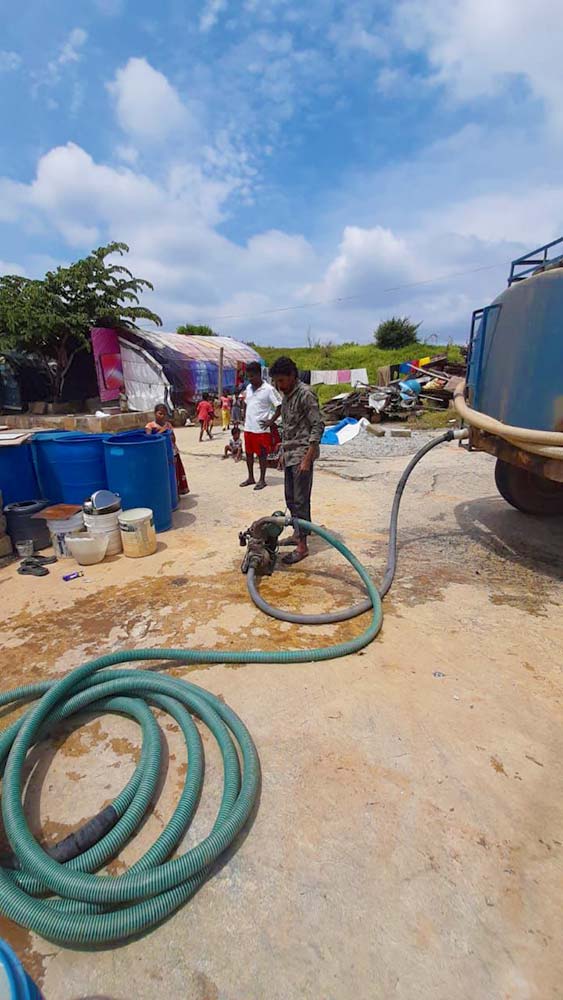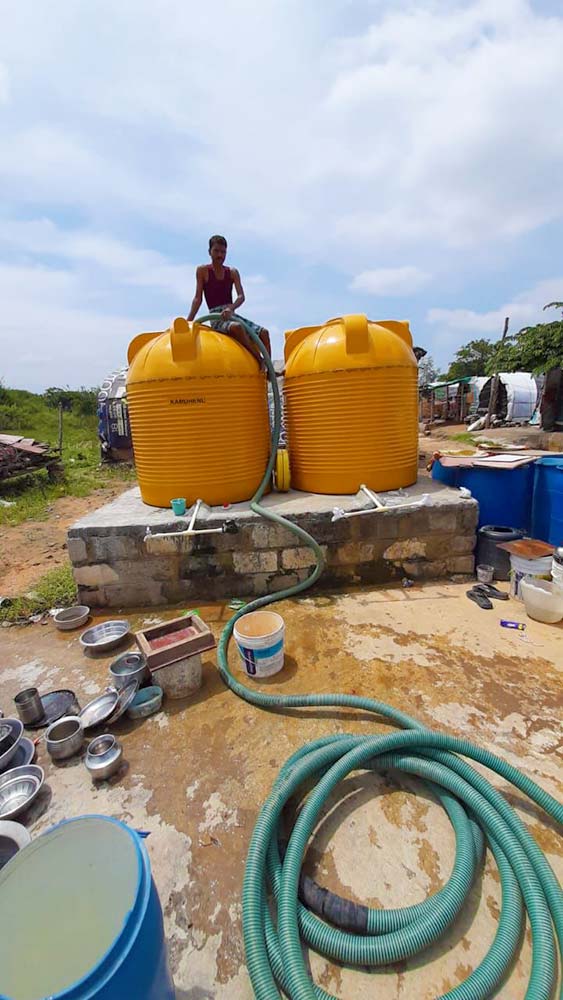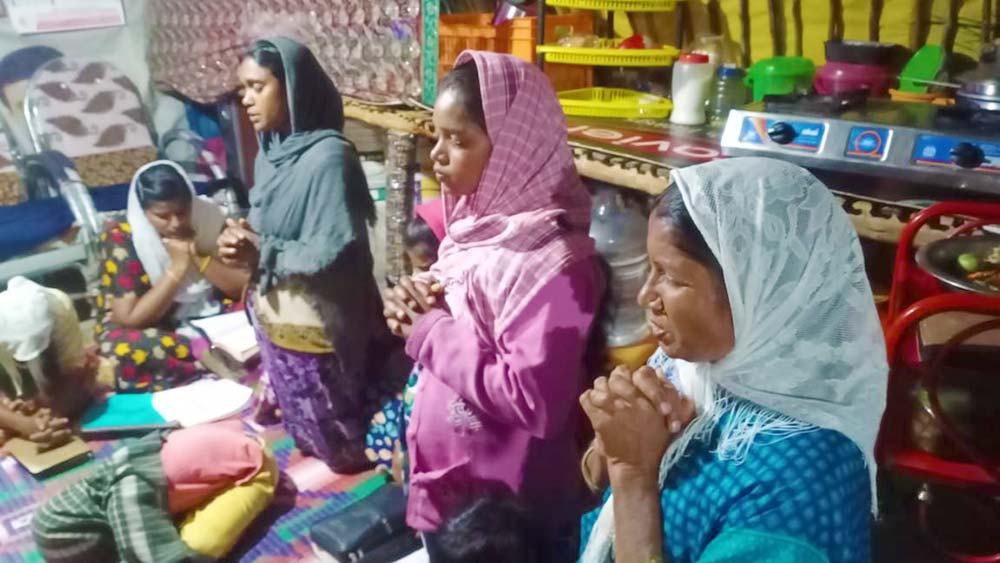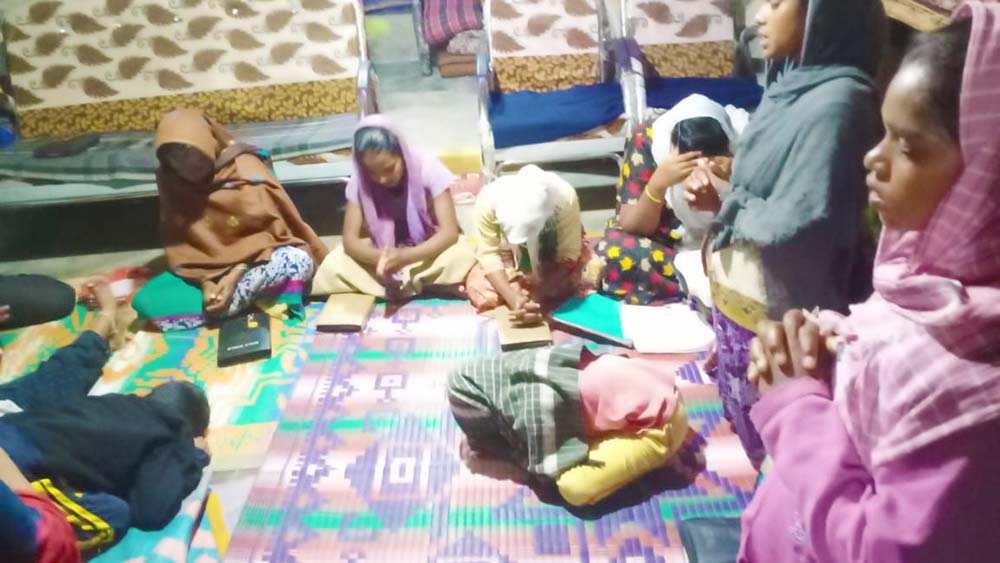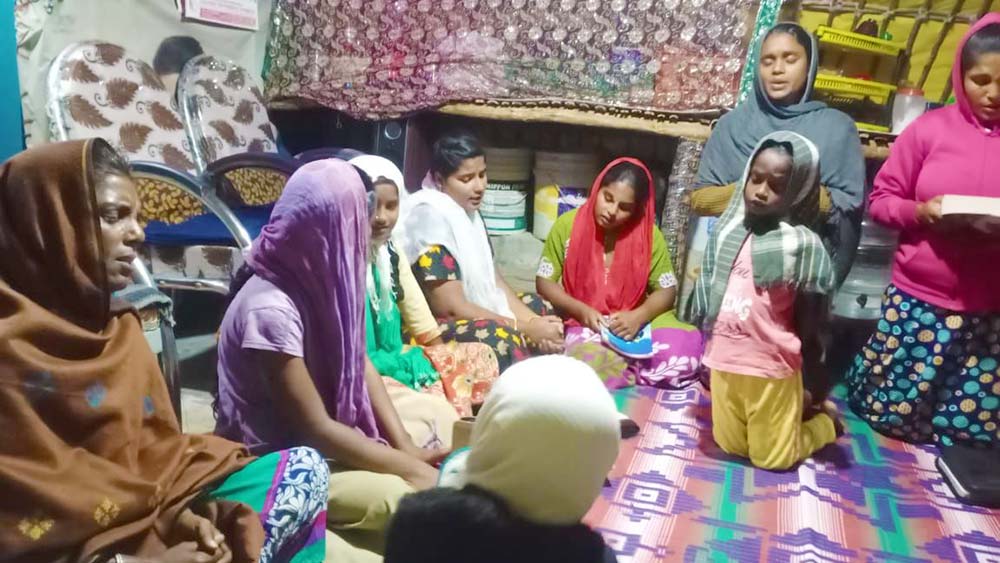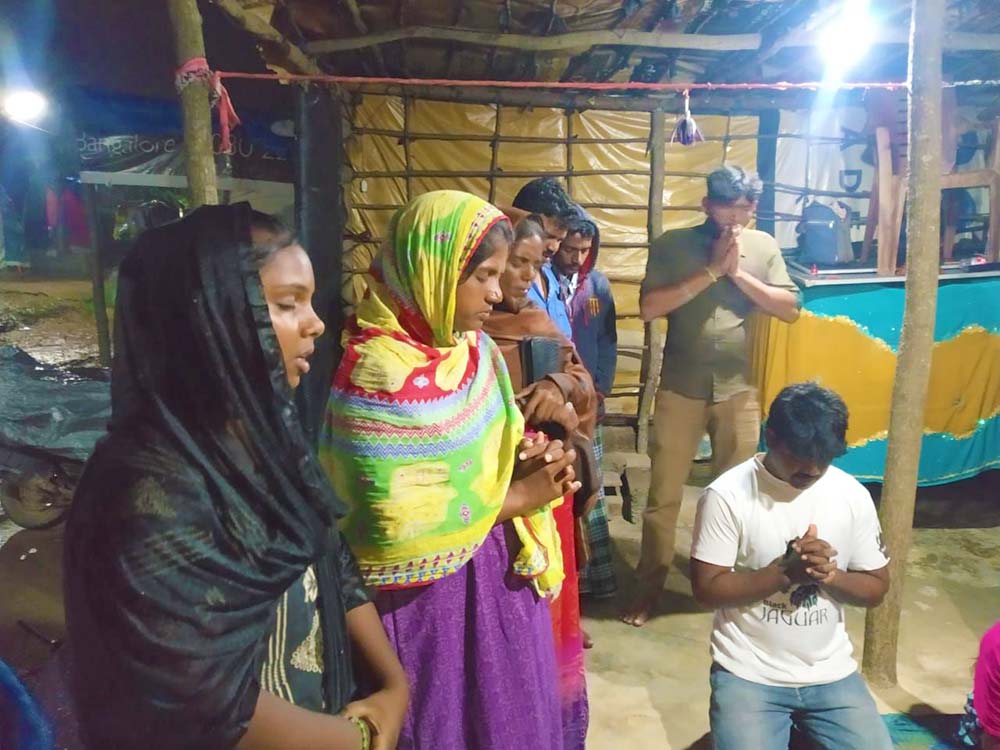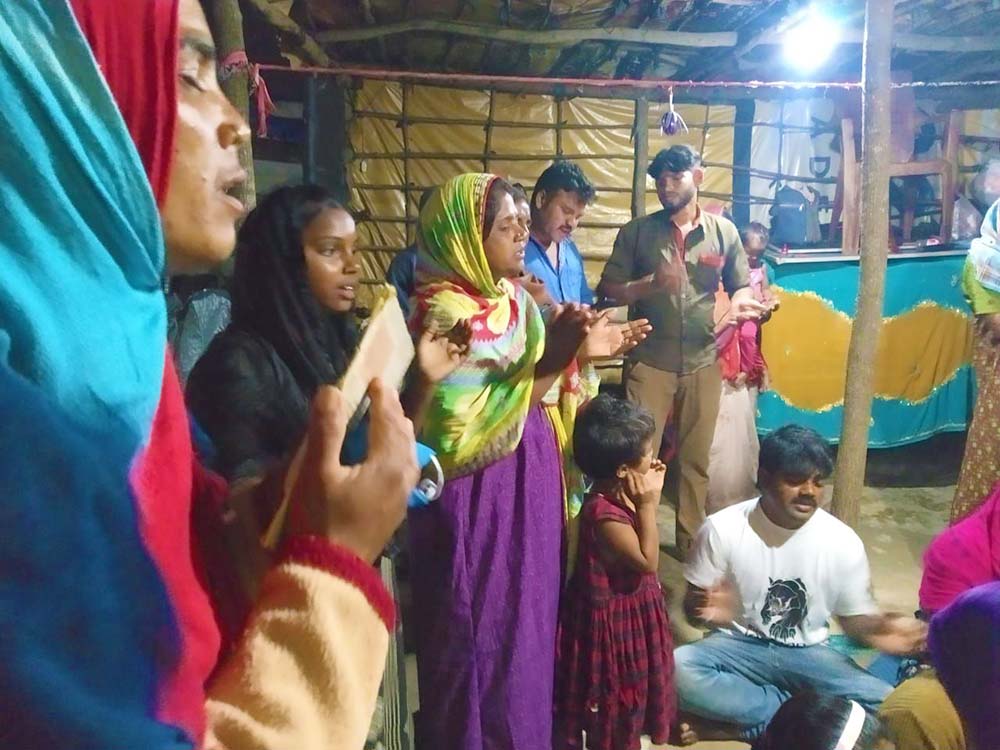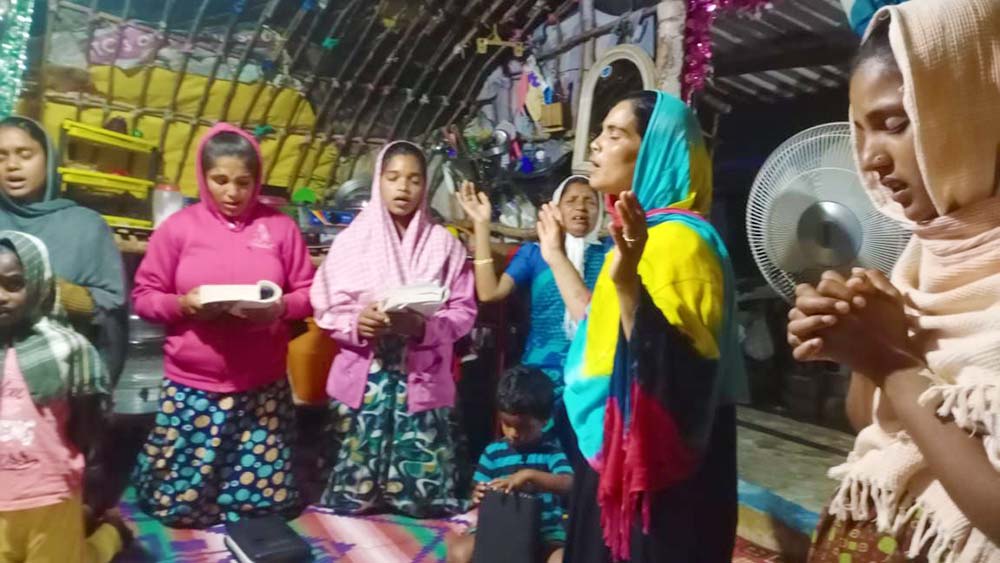 Packing up groceries
This is the first time our volunteers have taken photos of getting the groceries packaged up! I love seeing the process. And, in each of our outreaches, this is one of the most laborious tasks! We buy in bulk and then separate everything into bags for all the families. It's such a labor of love! And here, the families in the villages offer to help us! I love them so much.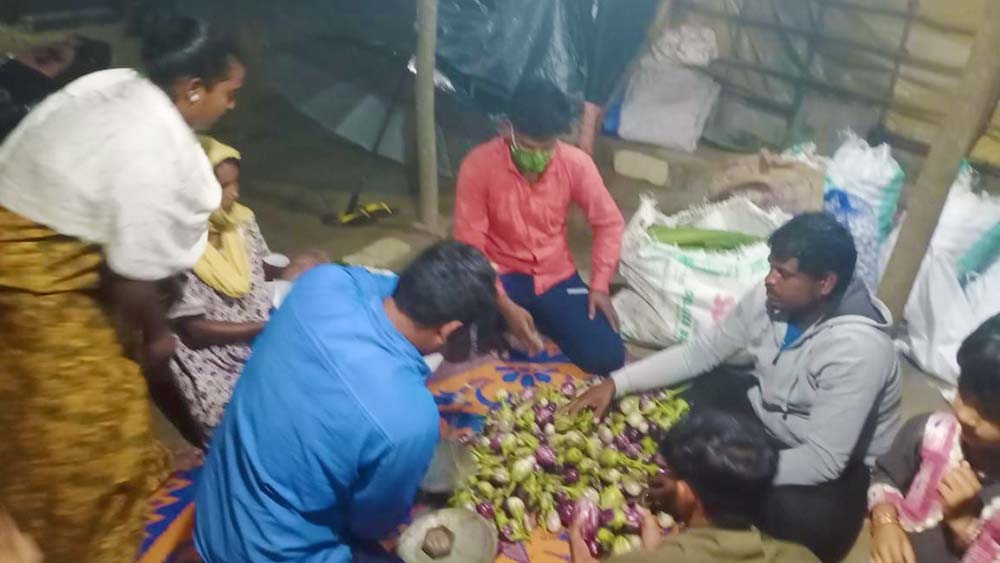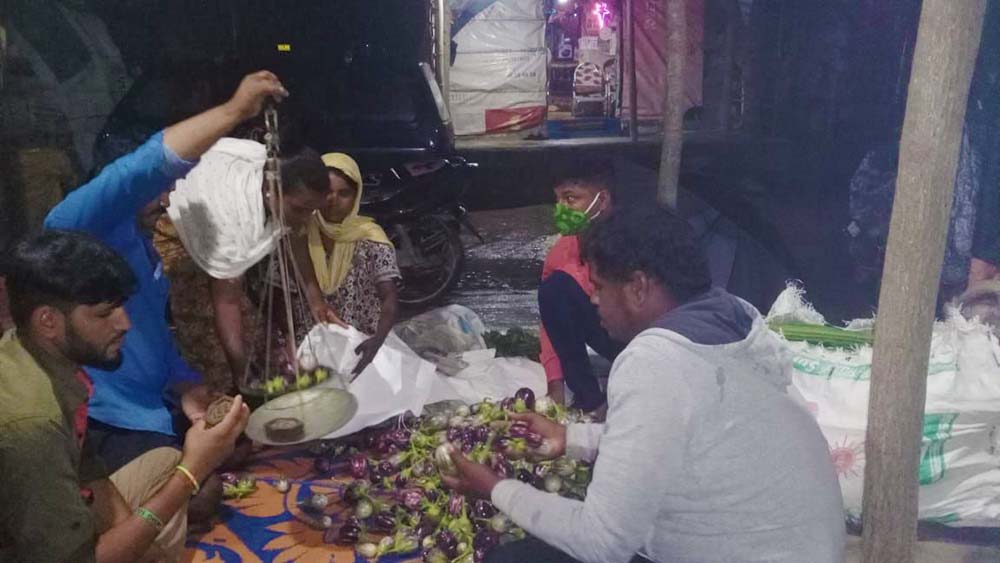 Our families gather in small groups for prayer and worship together each night.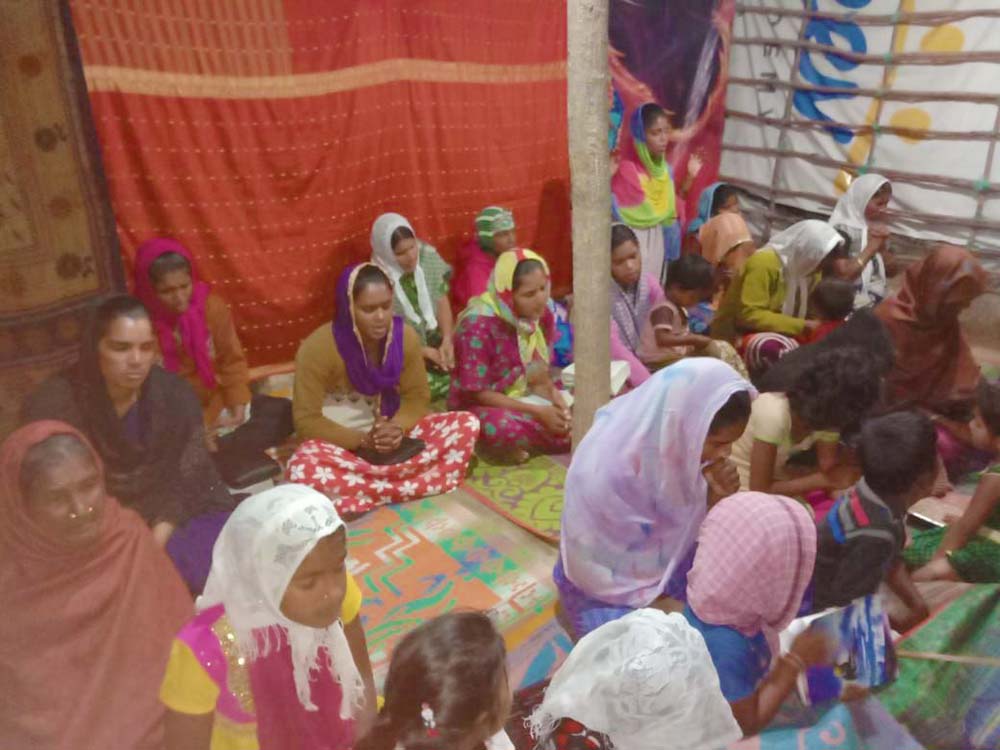 Christmas crafts!
The kids began making Christmas cards and the adults asked to join in! I love the pics with the men crafting. Creativity is often a luxury the poor can't afford, and this is the first time for the men to get to create like this! And, they do it in love and gratitude. I'm so excited to get these to include them in as many Christmas letters as we can.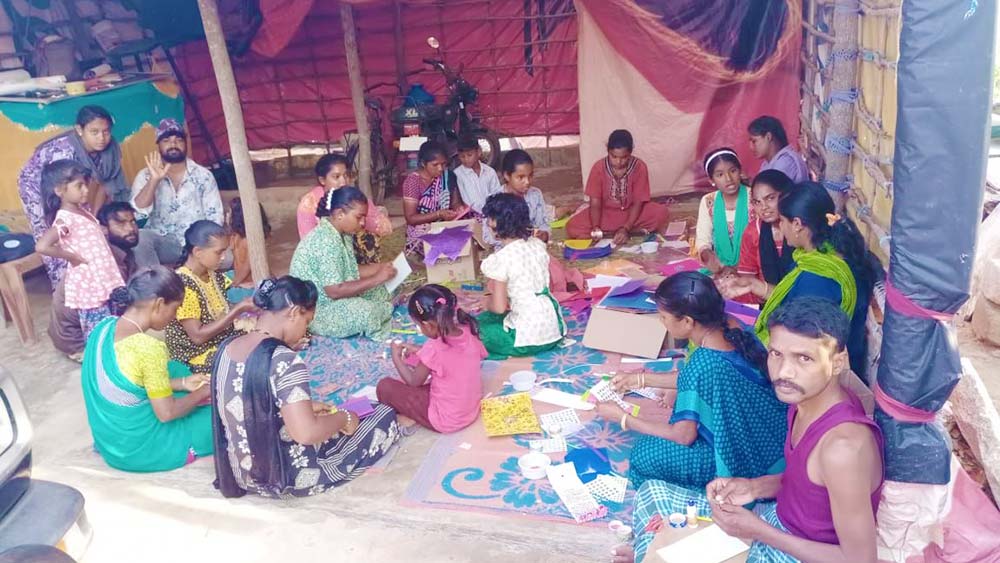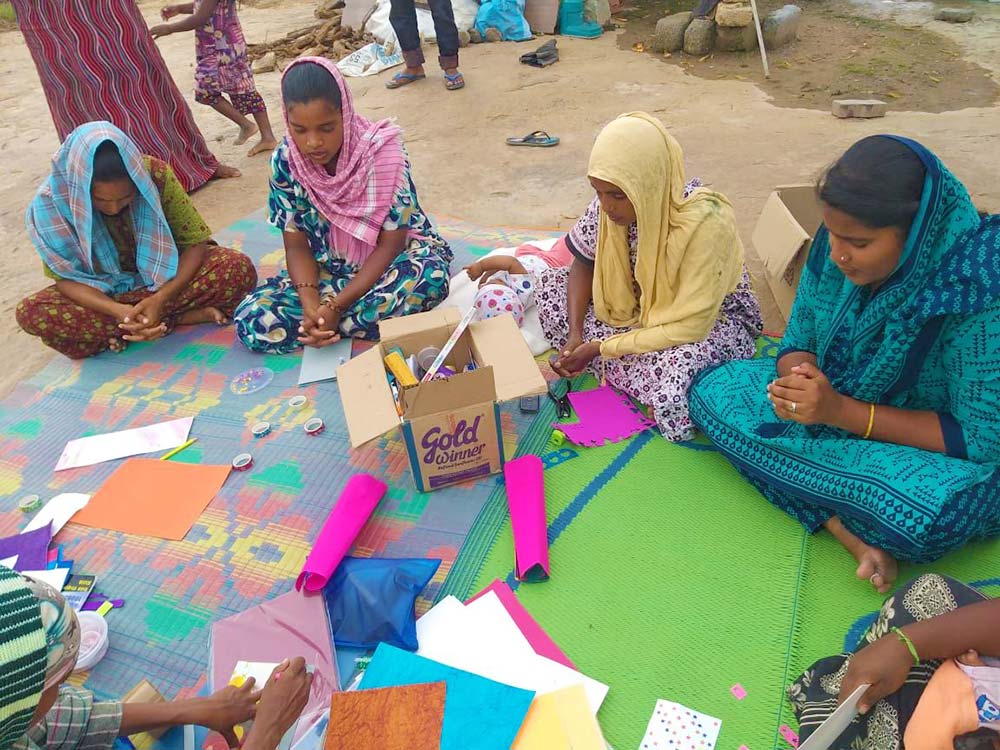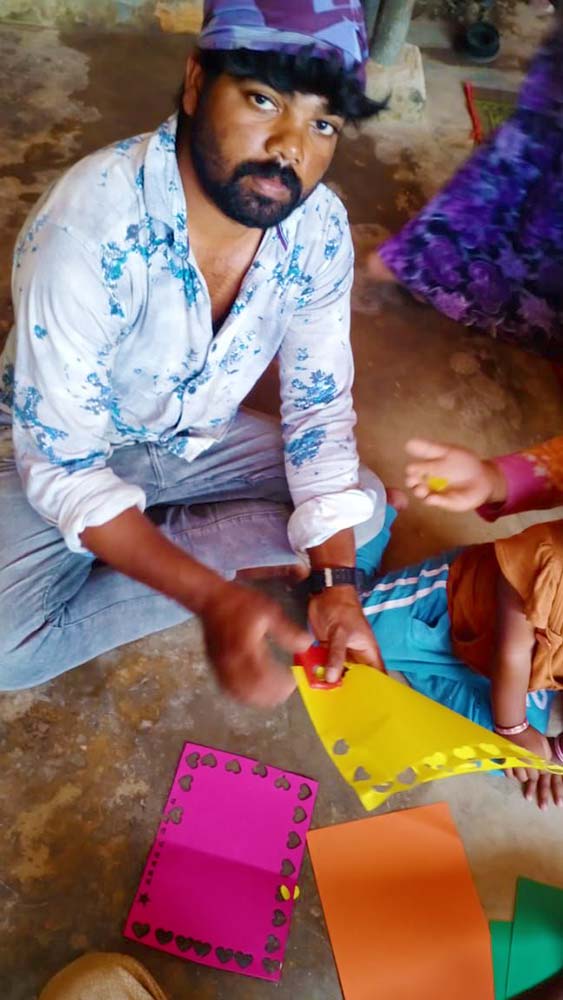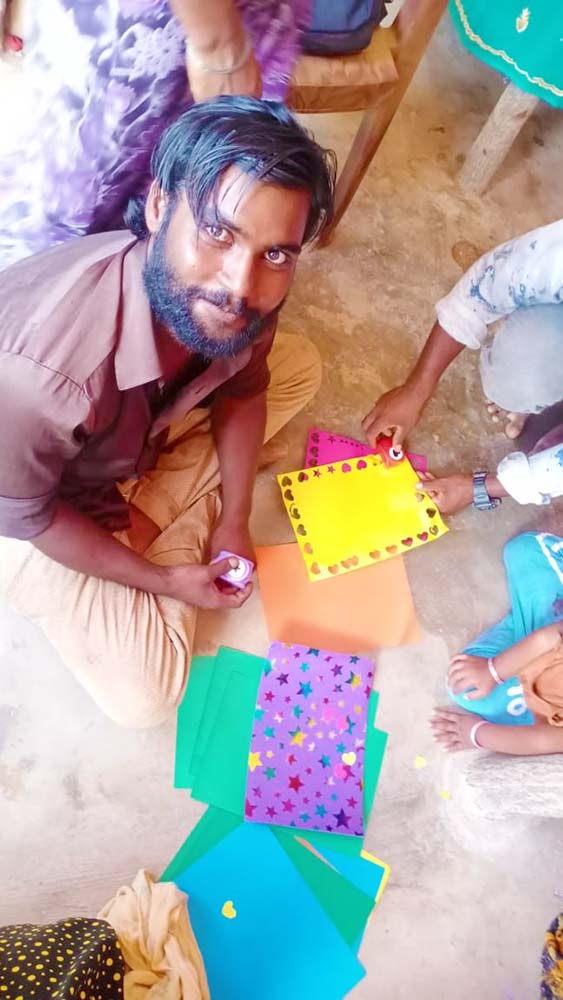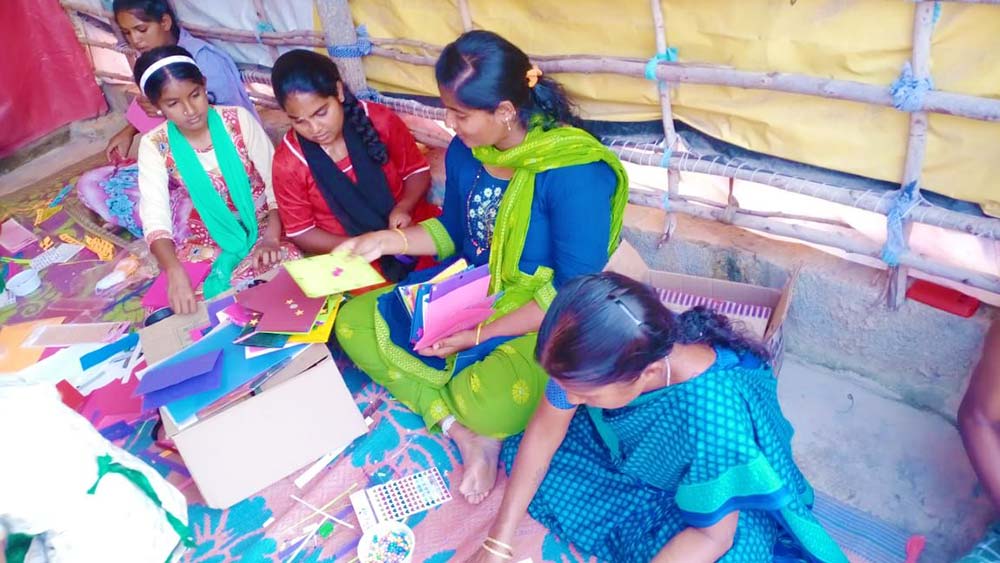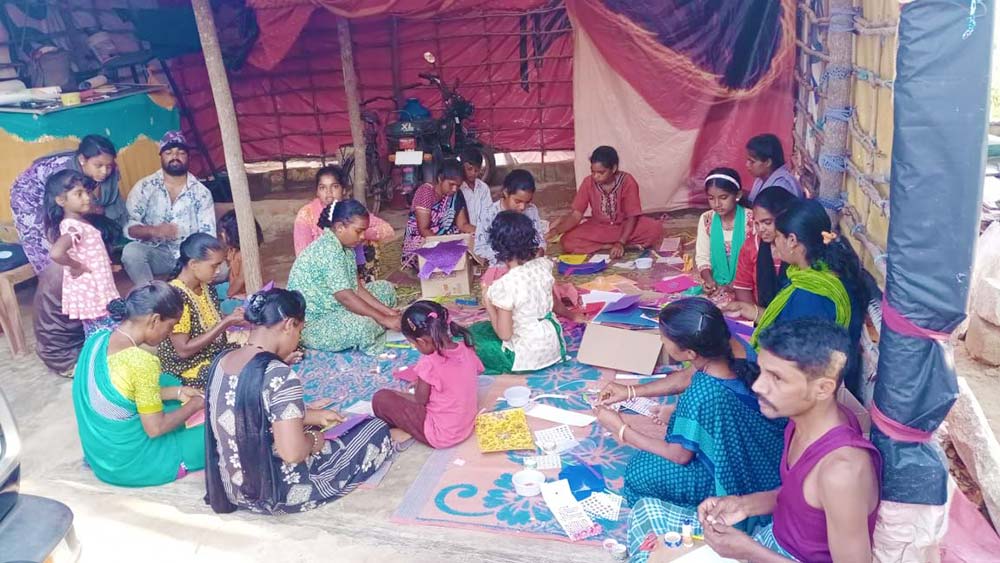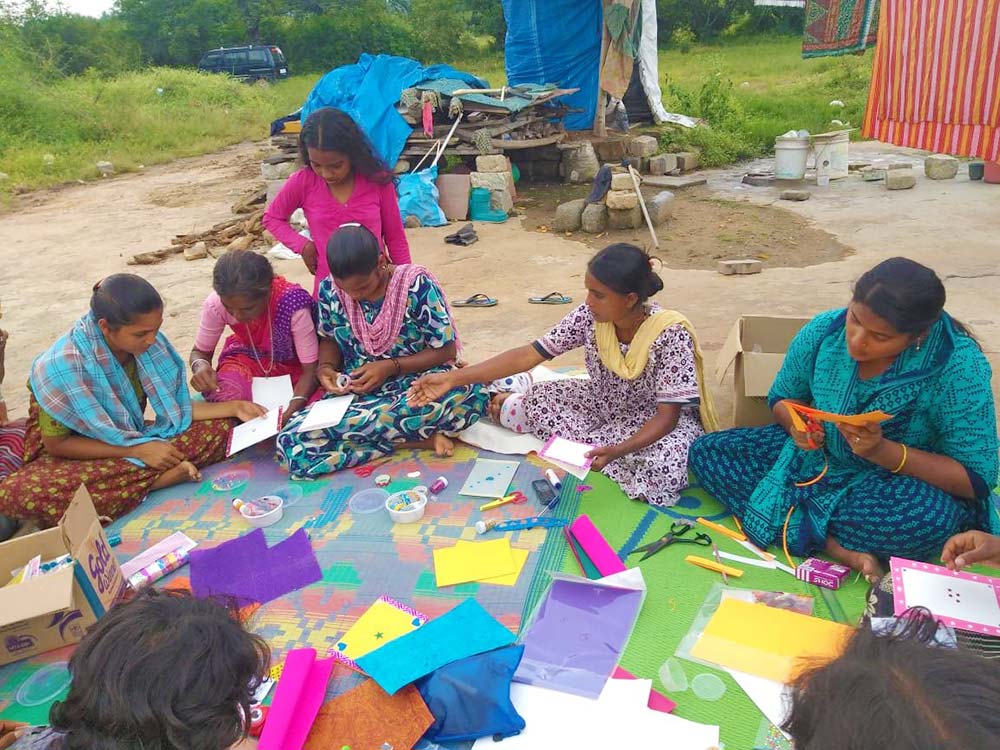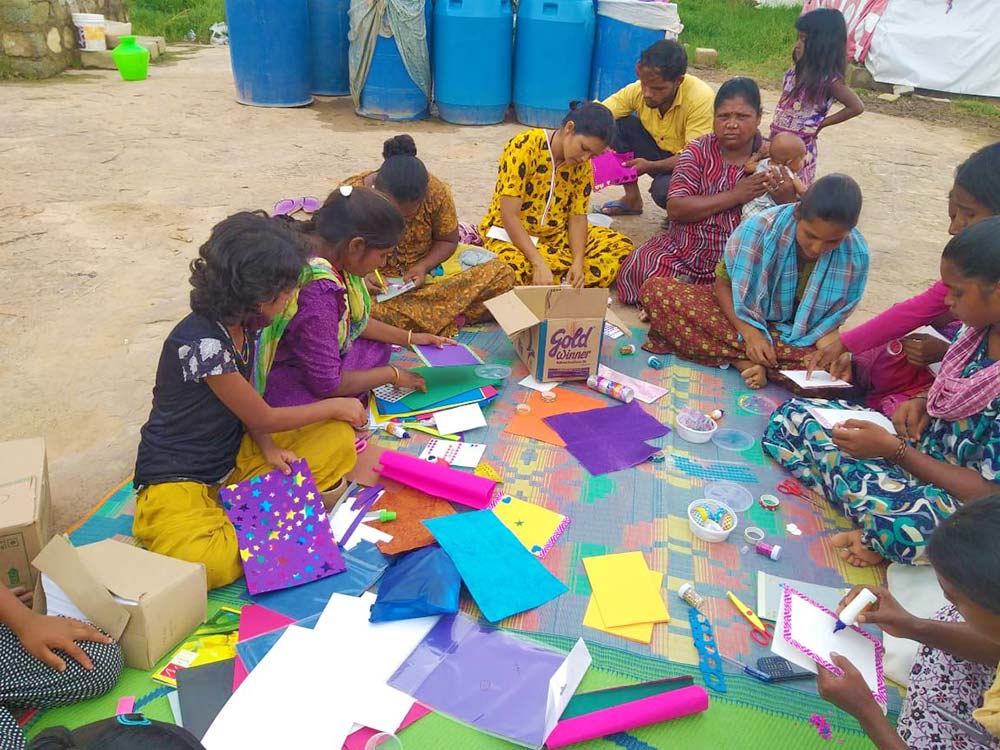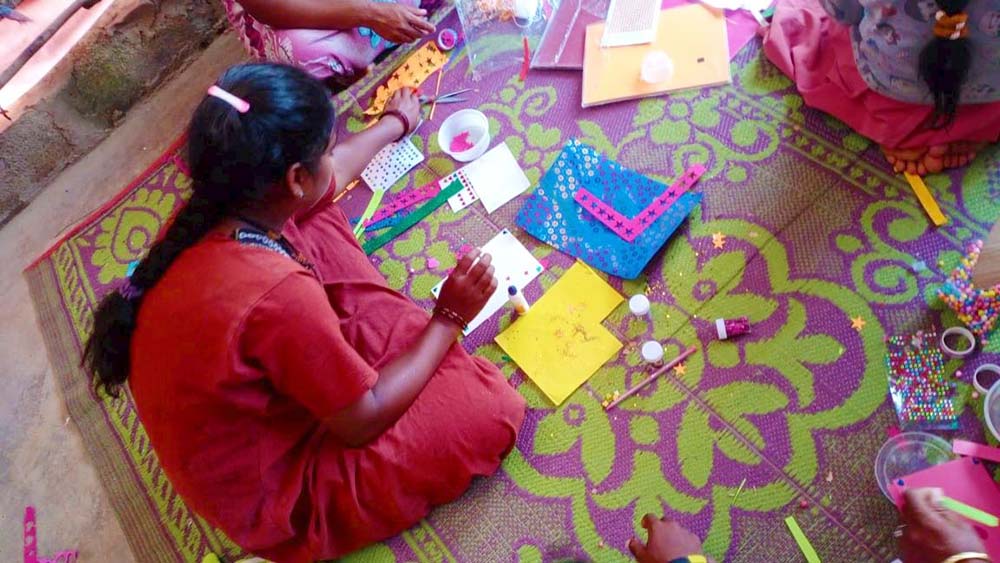 Our Sunday Service
This week, we met some in and some out of our little building, with our volunteer preaching from the door! Do you remember before we outgrew our building? I love seeing how God has been growing this ministry. From just Parvathi, then her and a few women, to this!
Here are those groceries all bagged up and ready to give!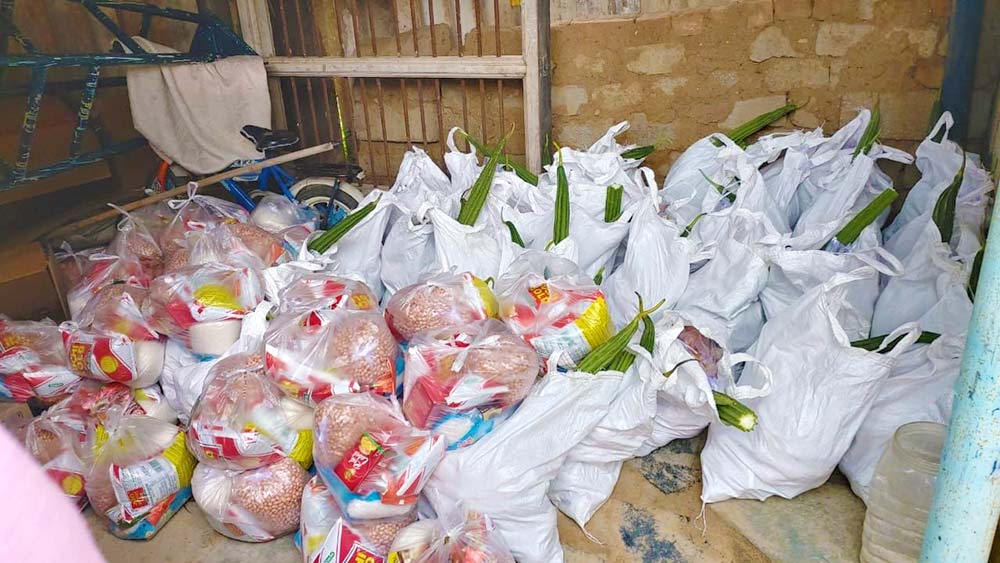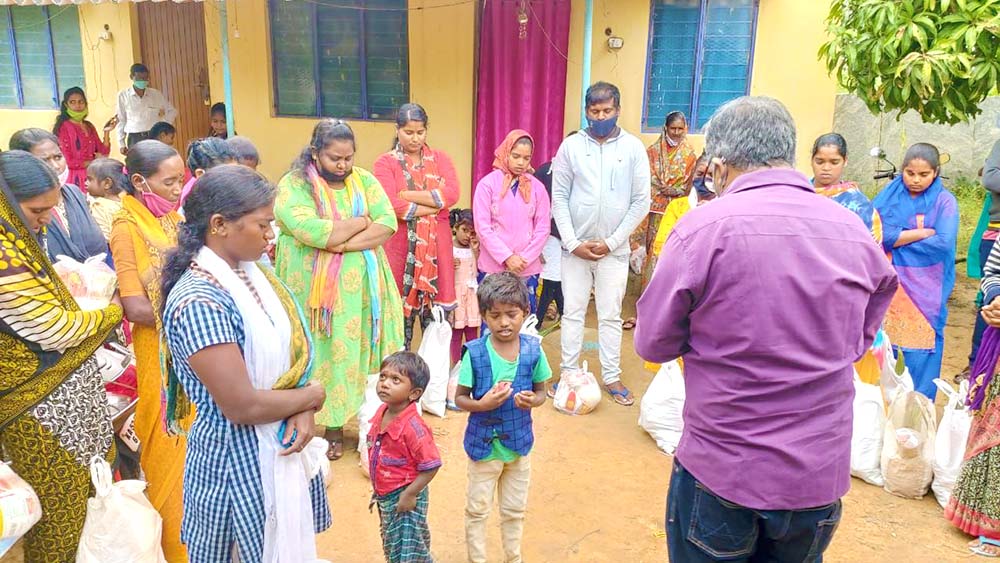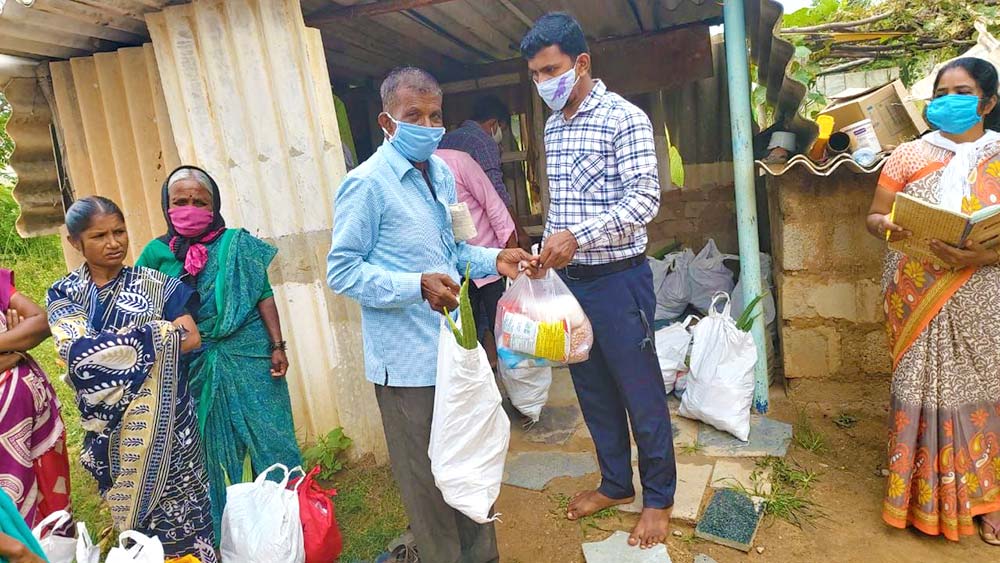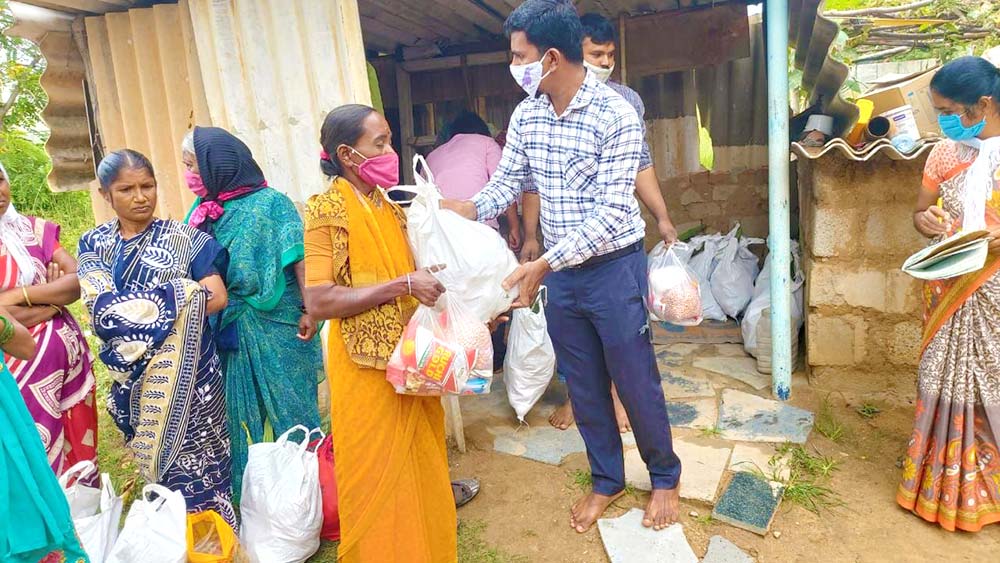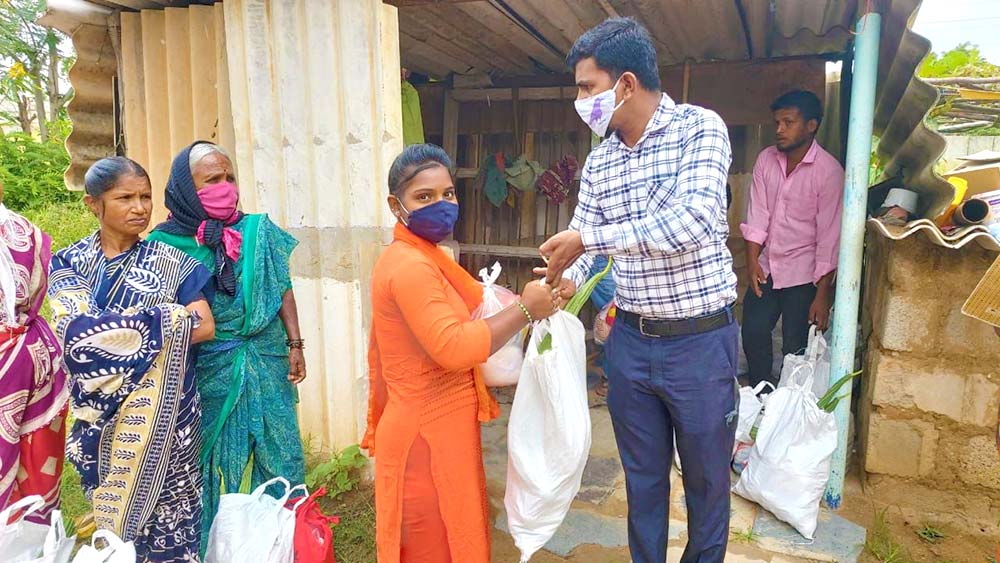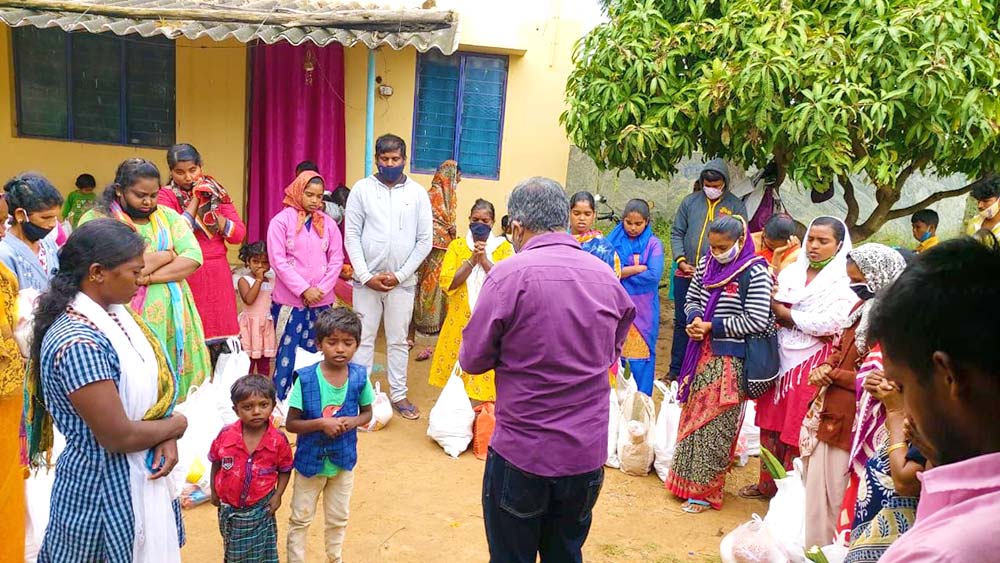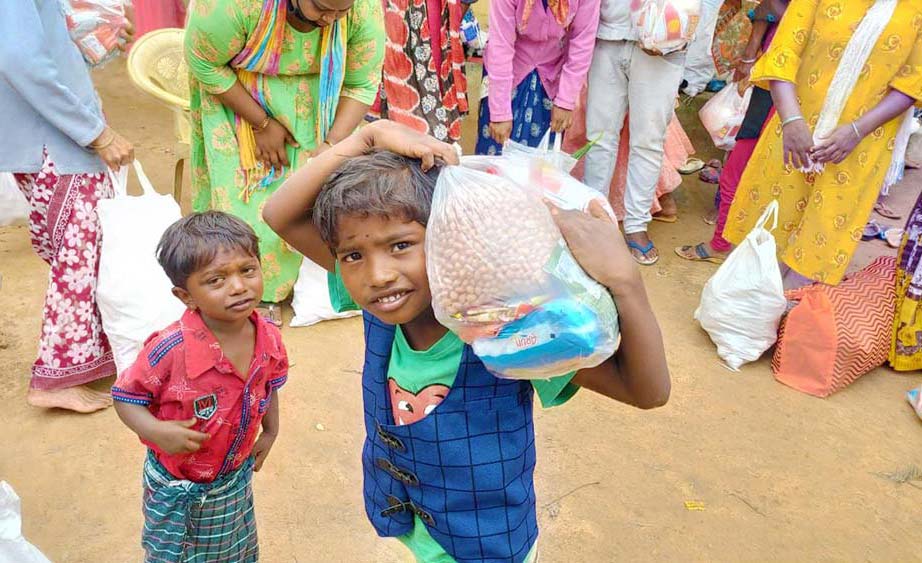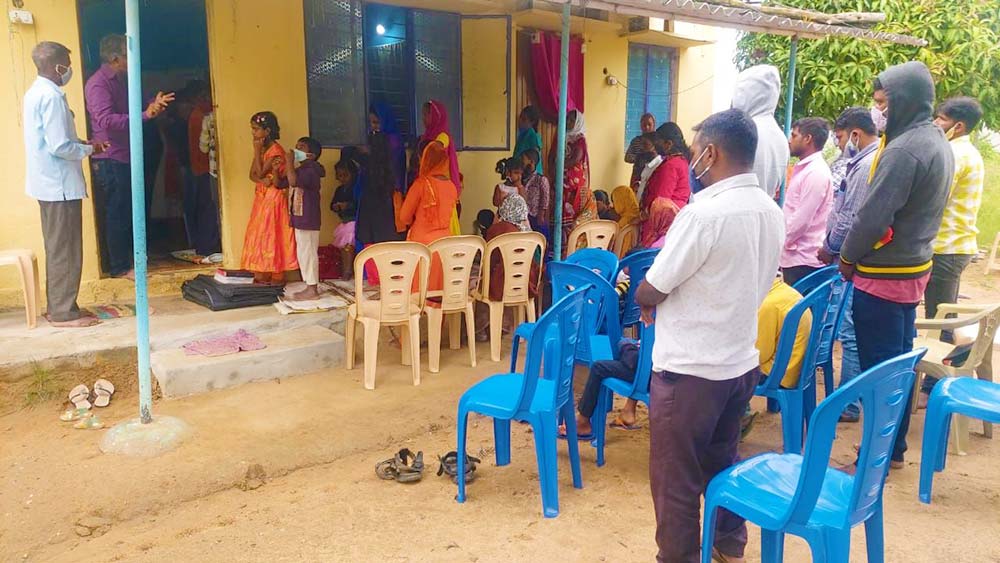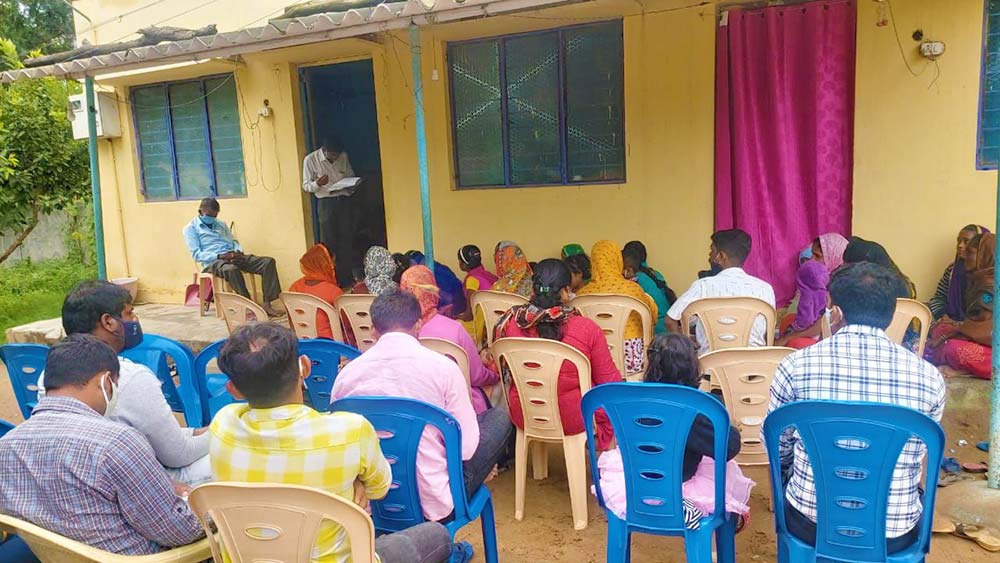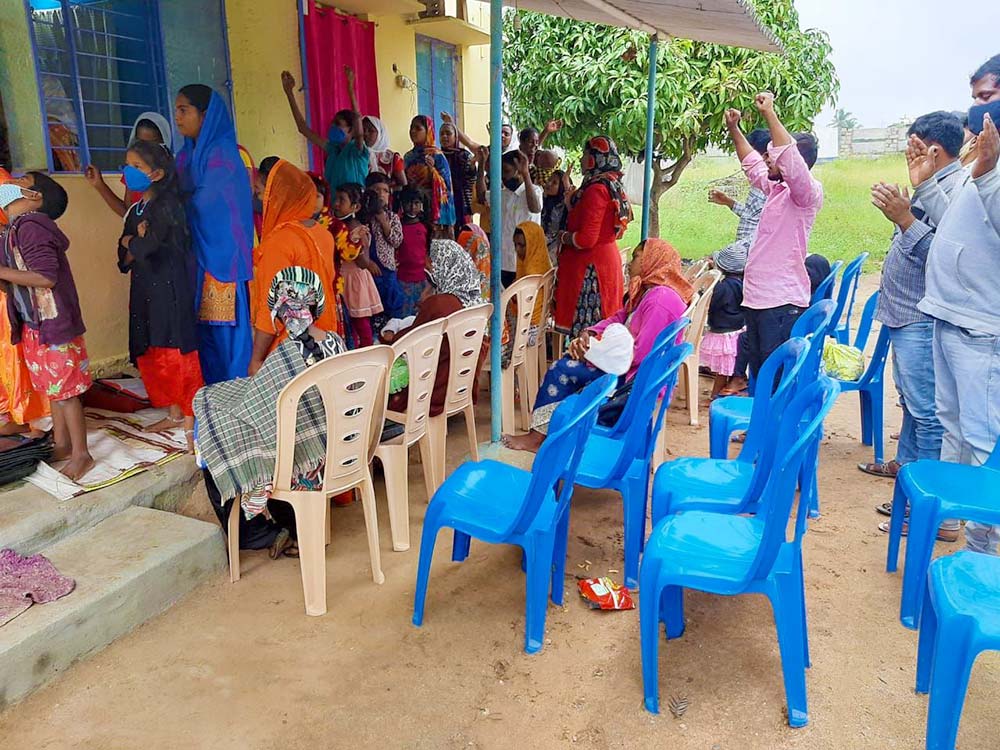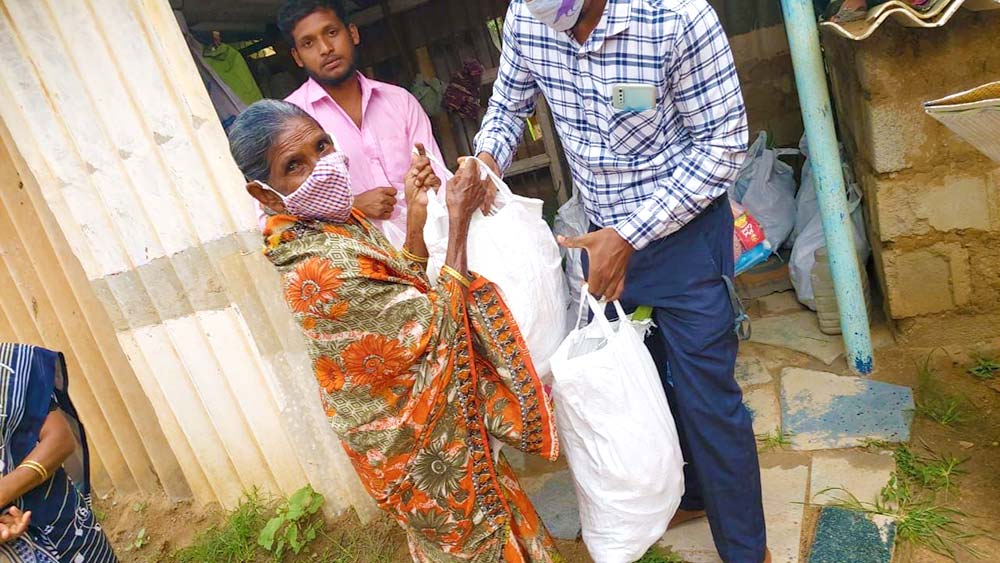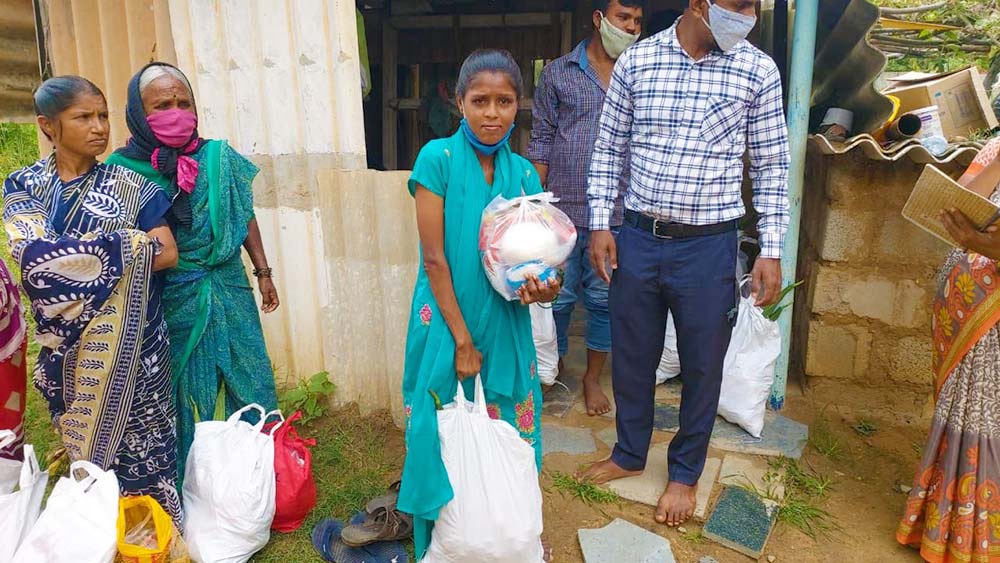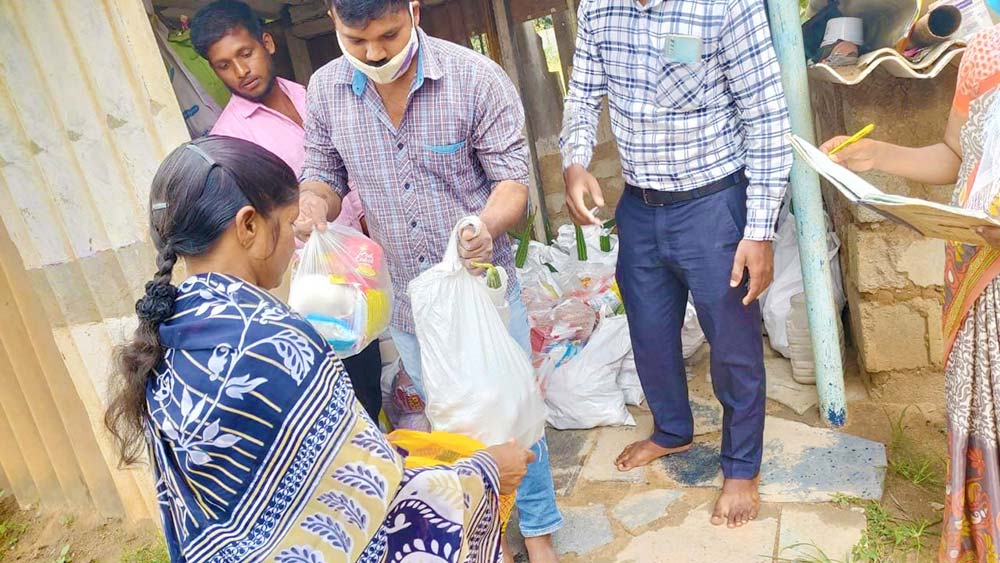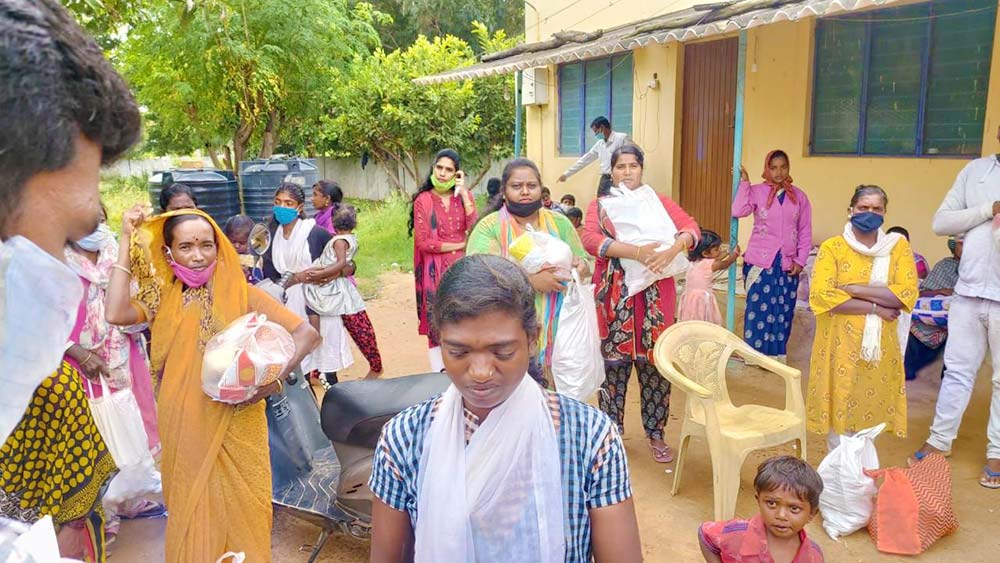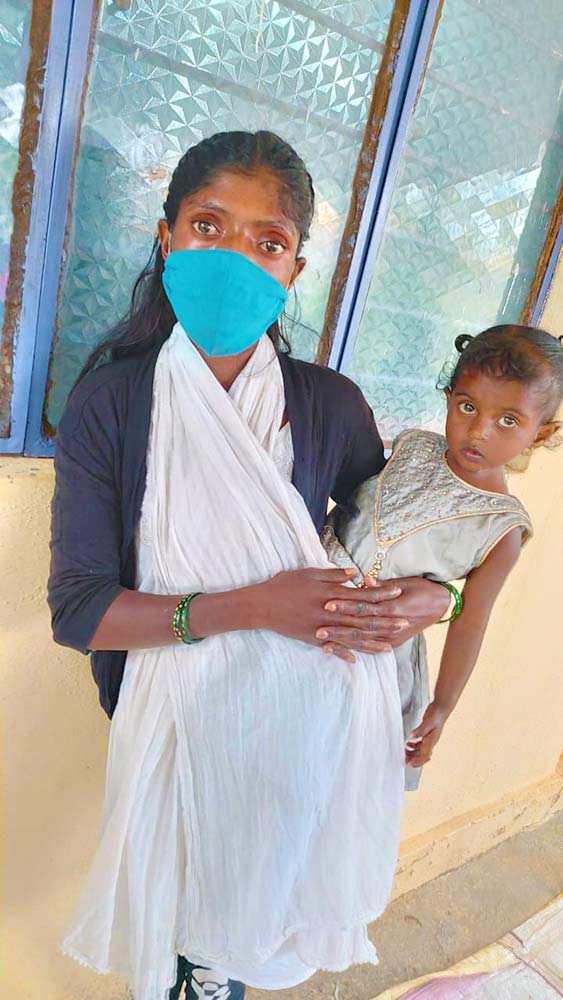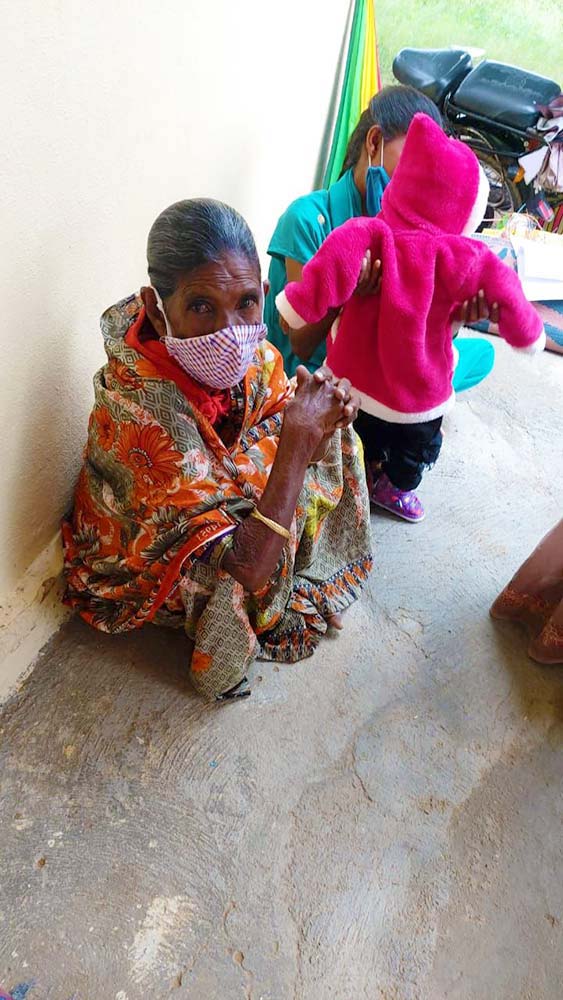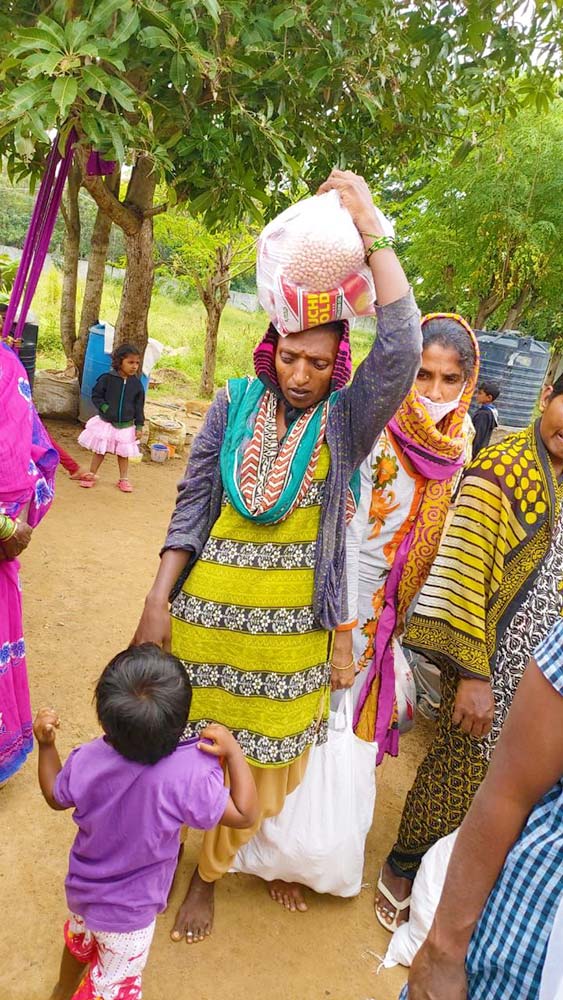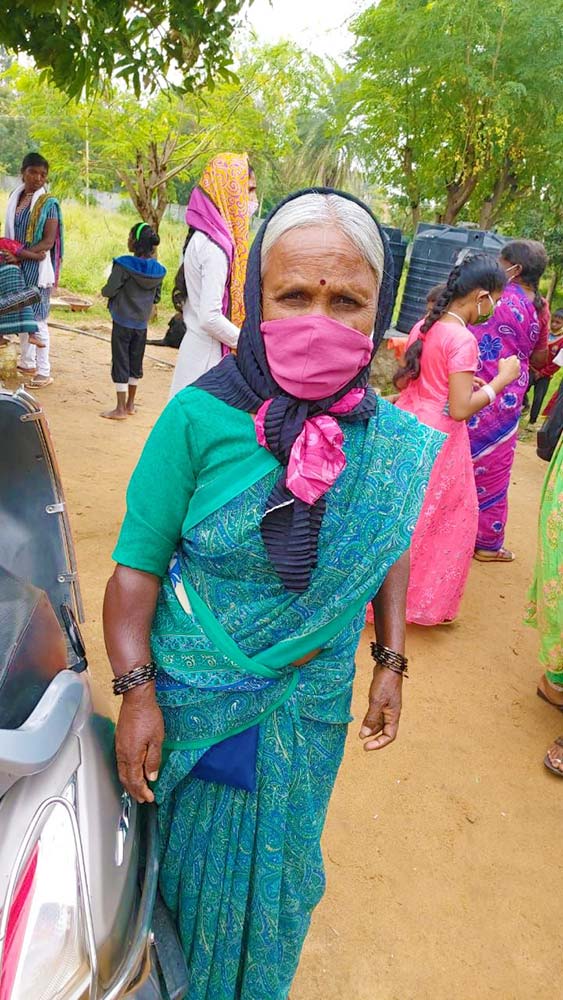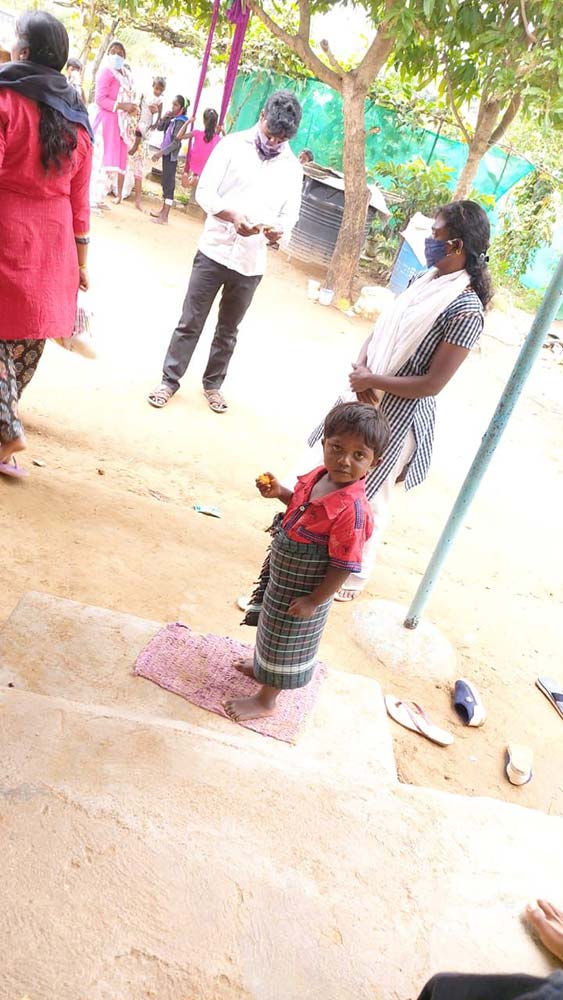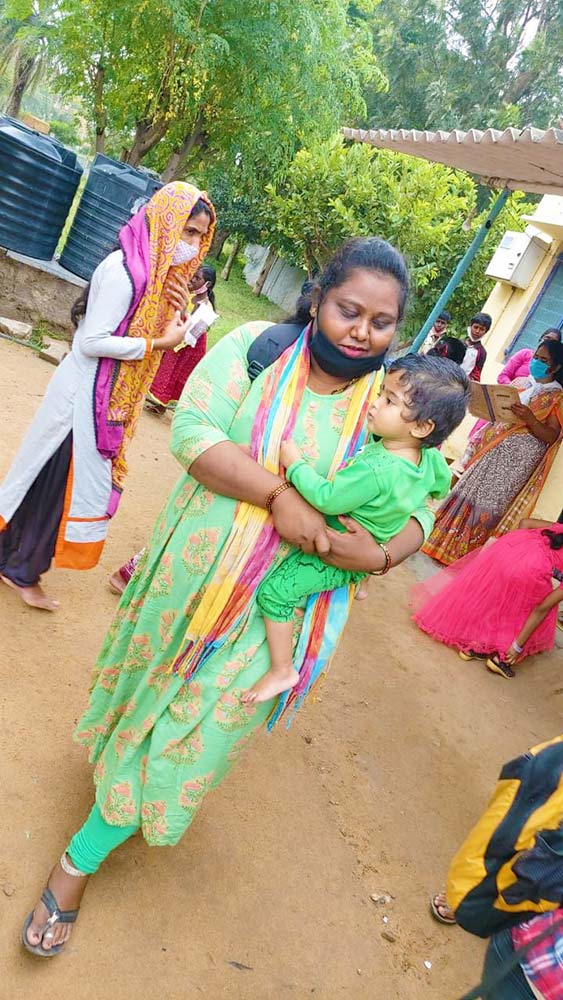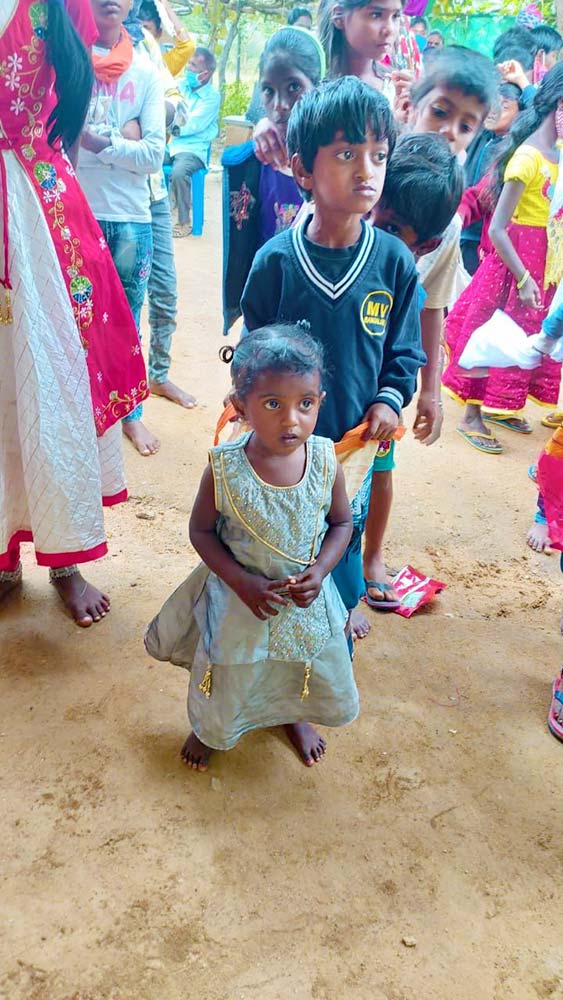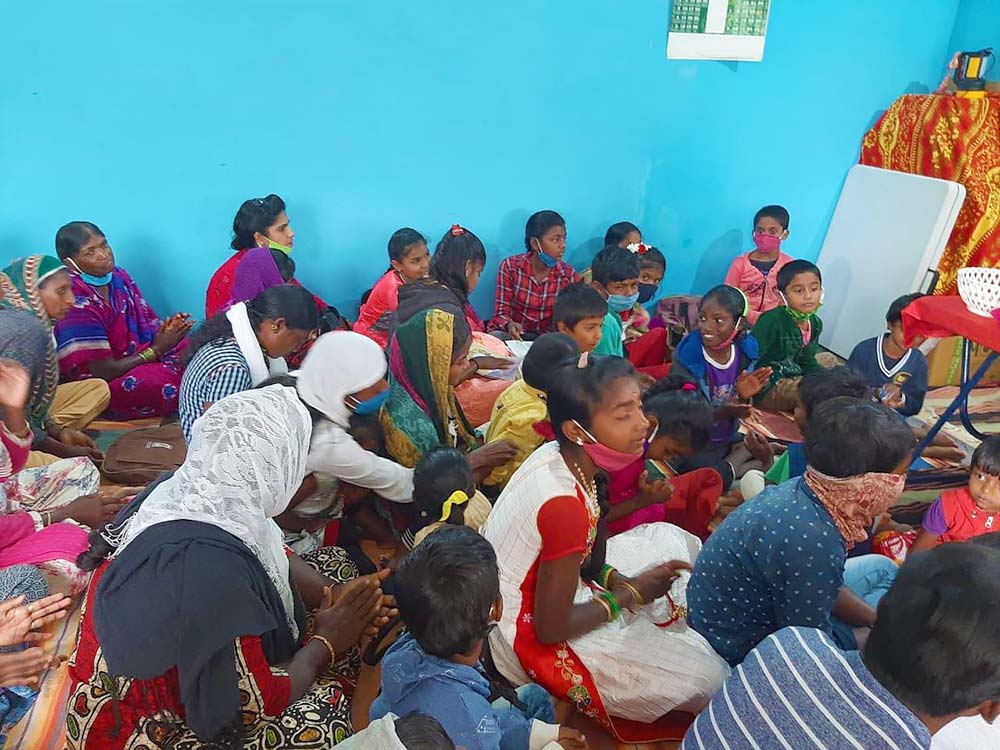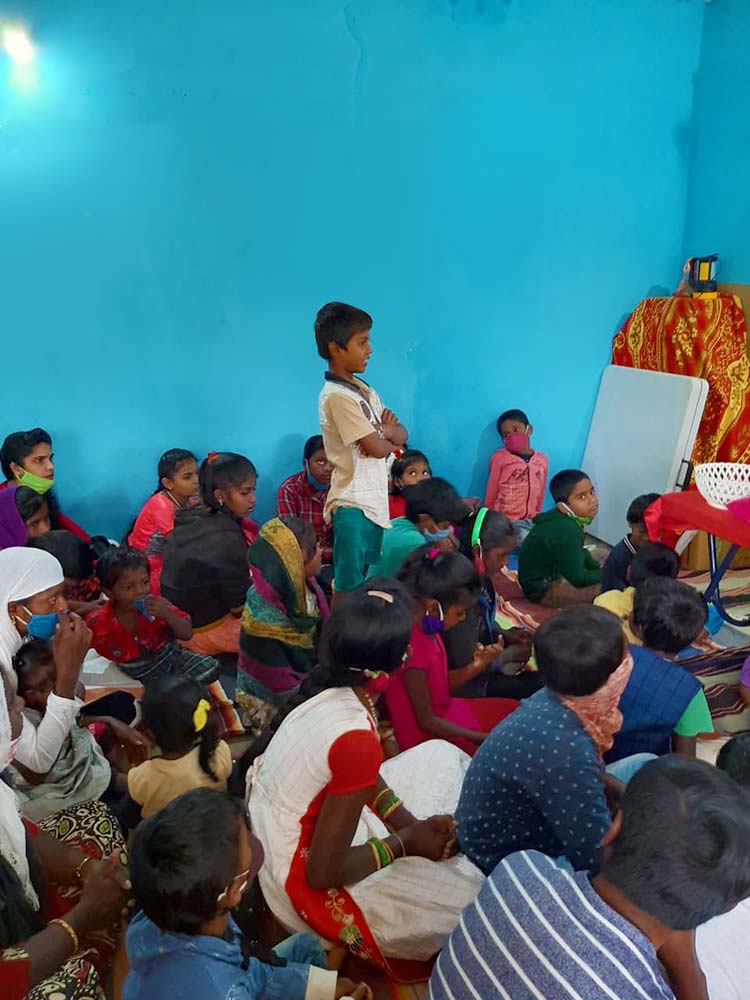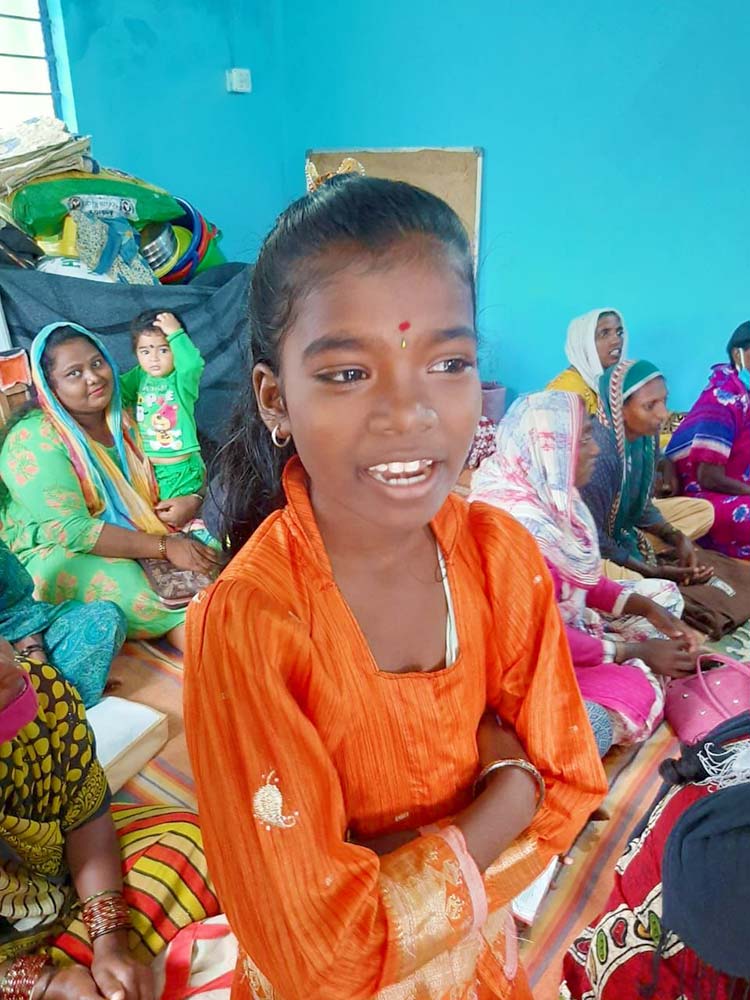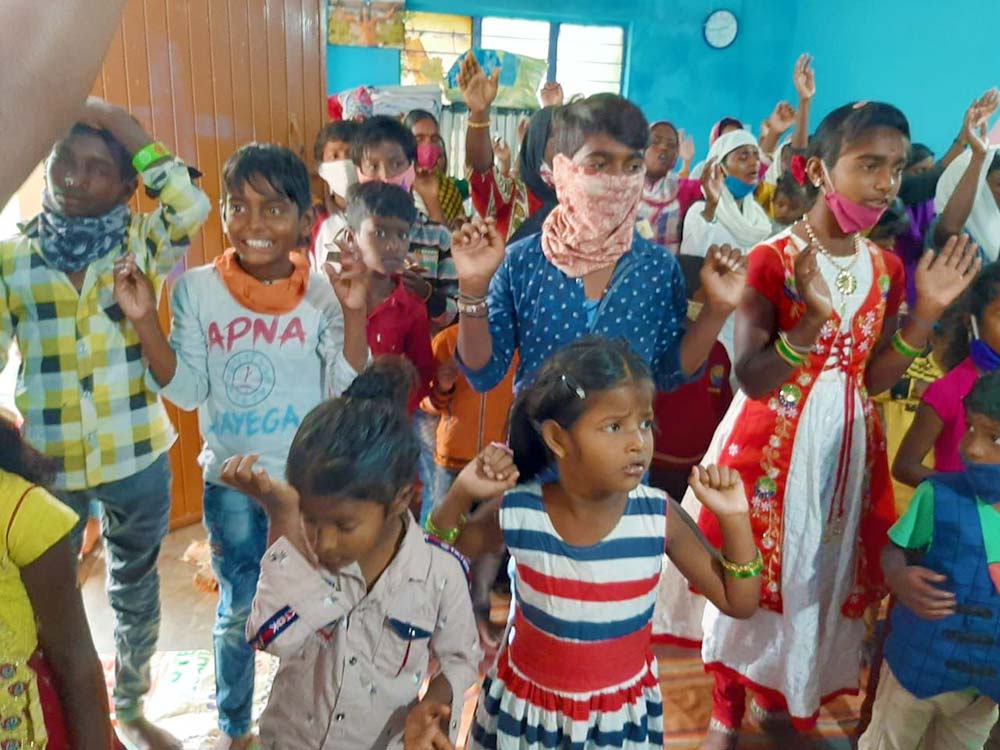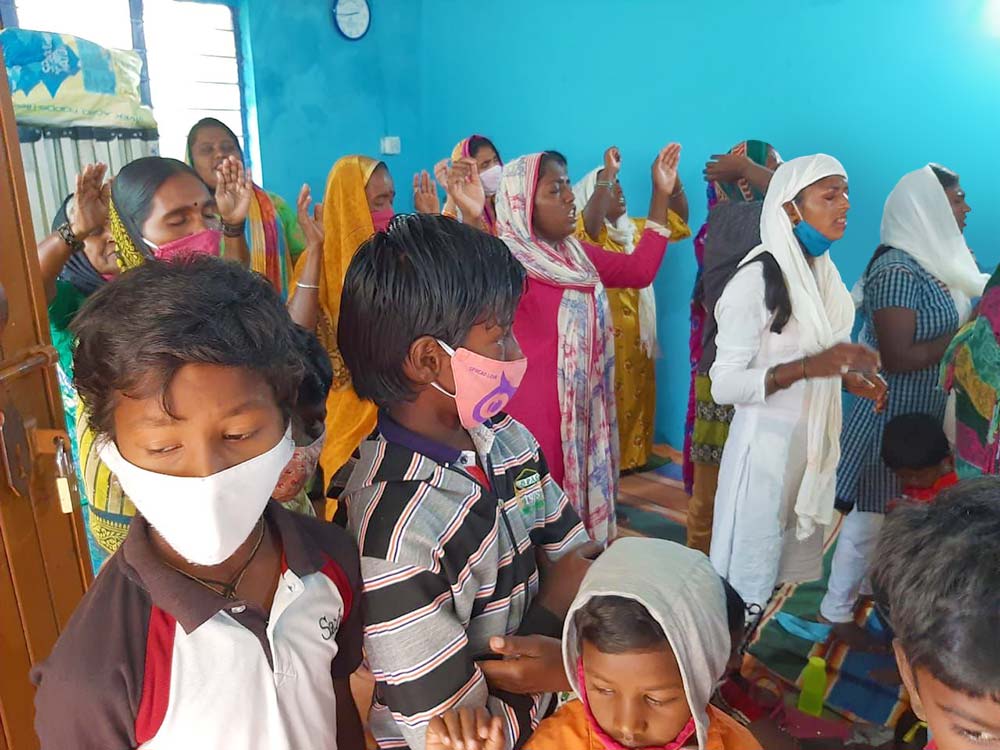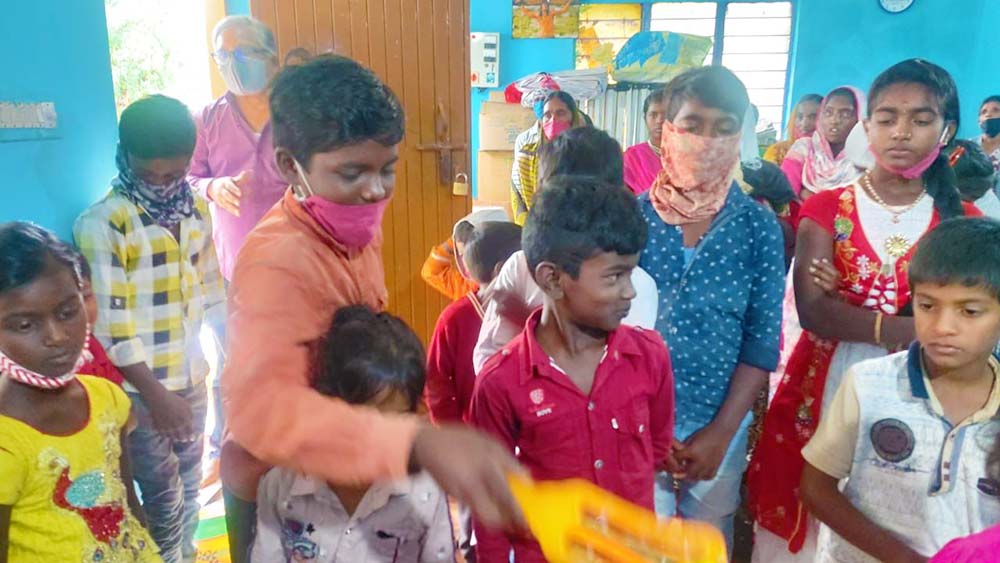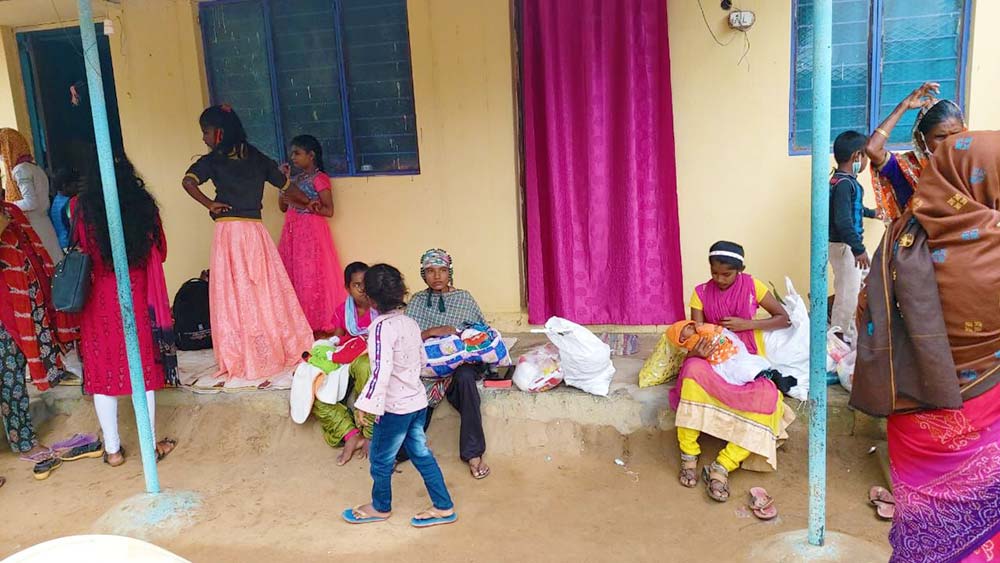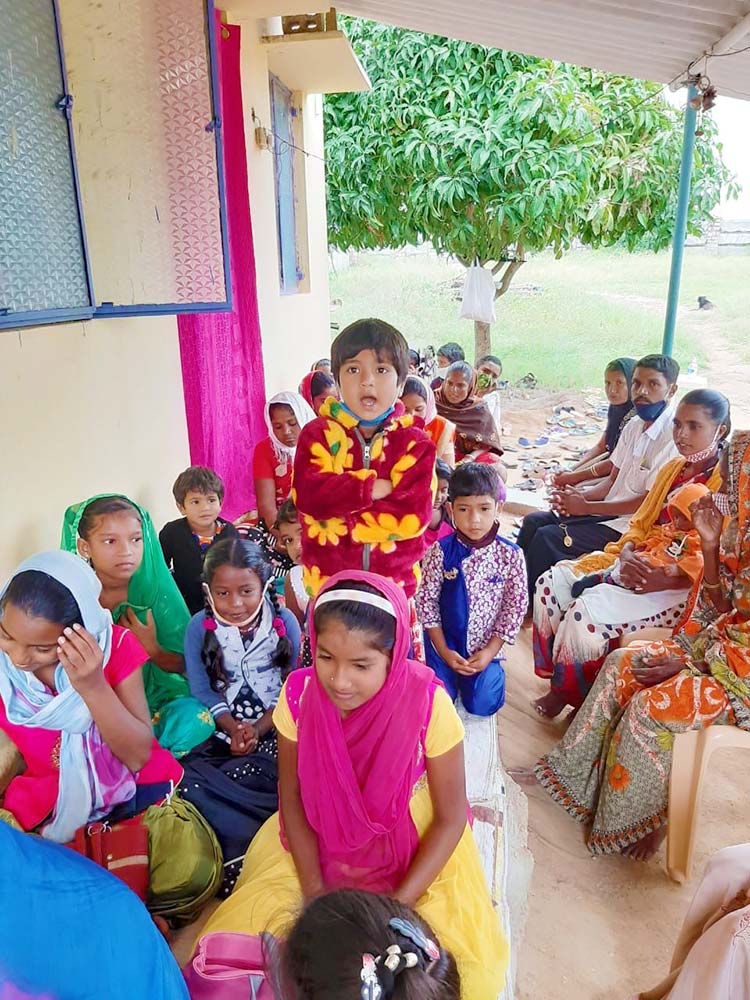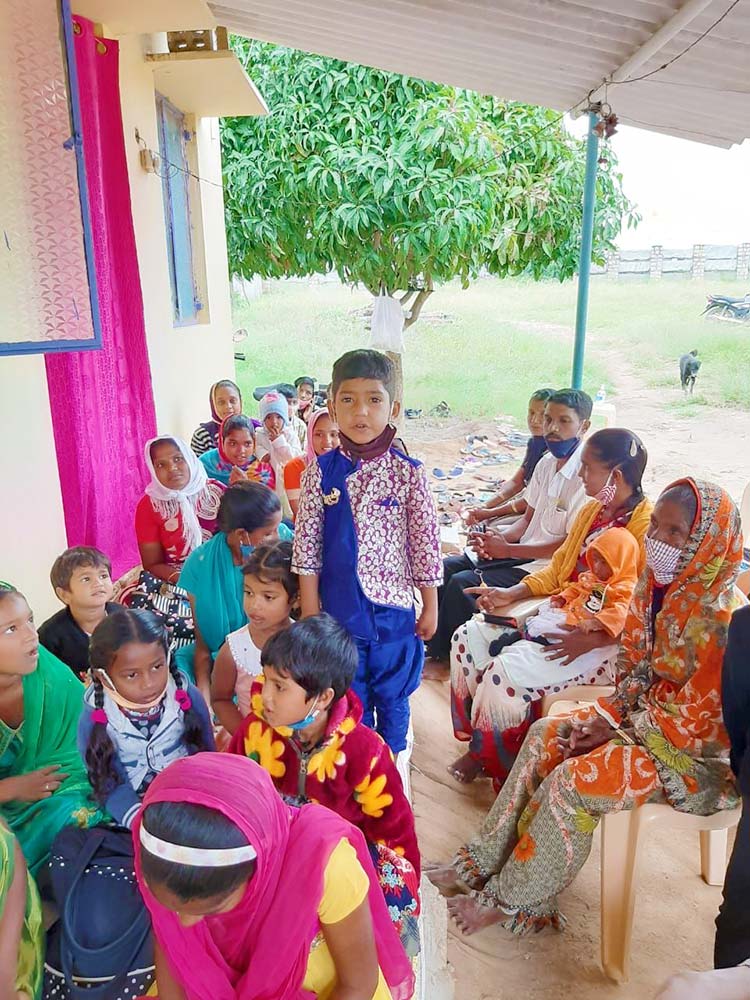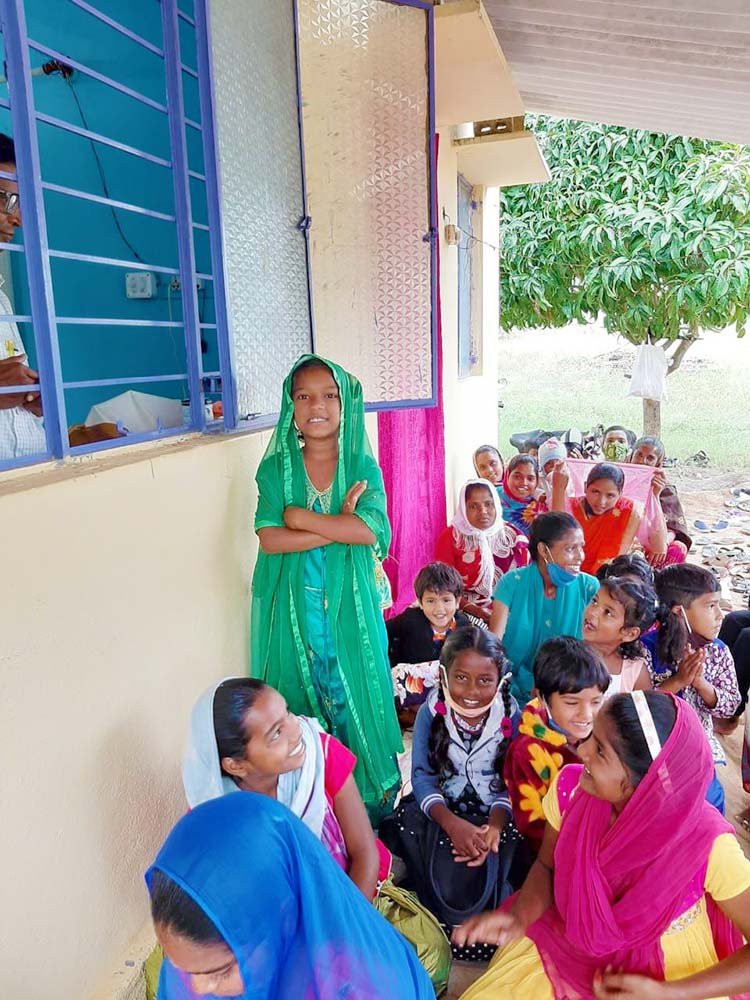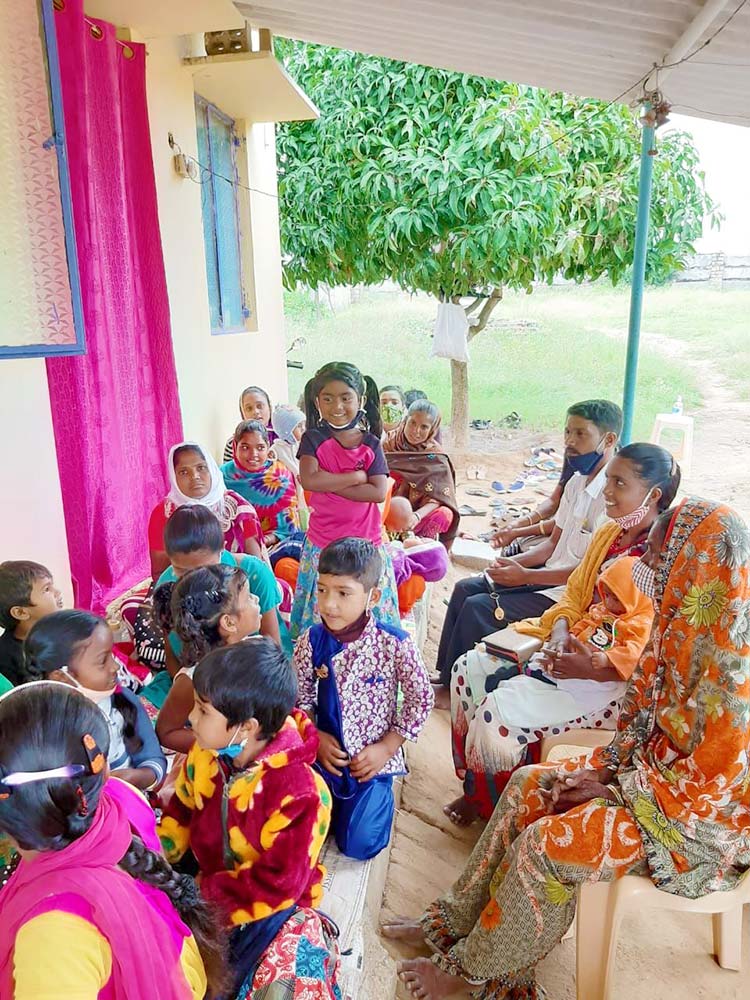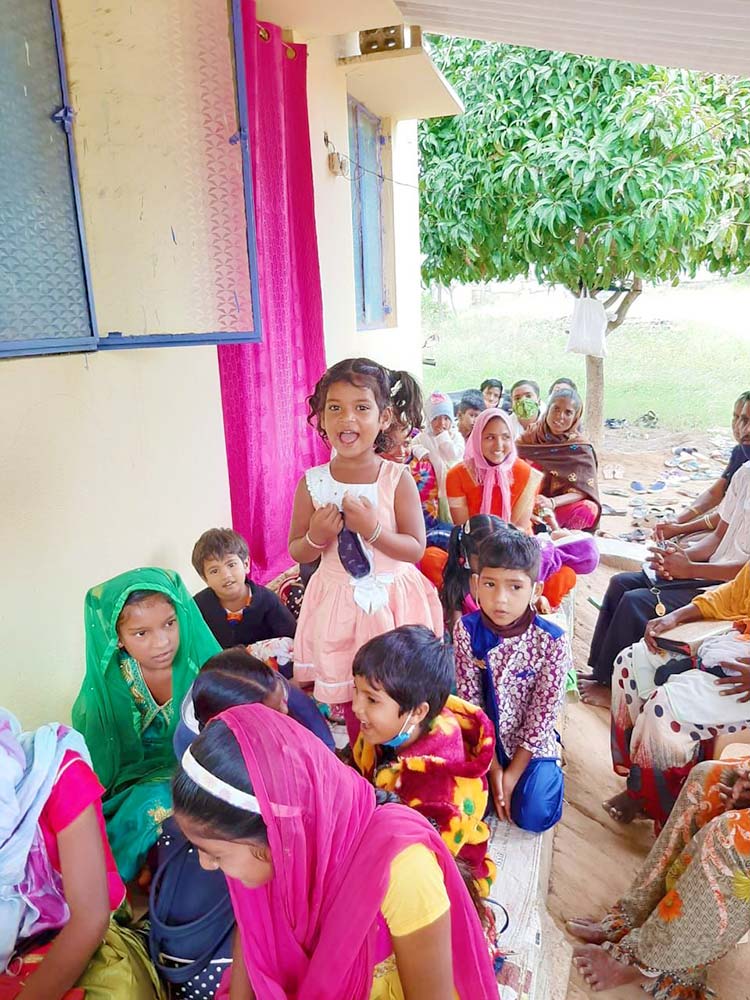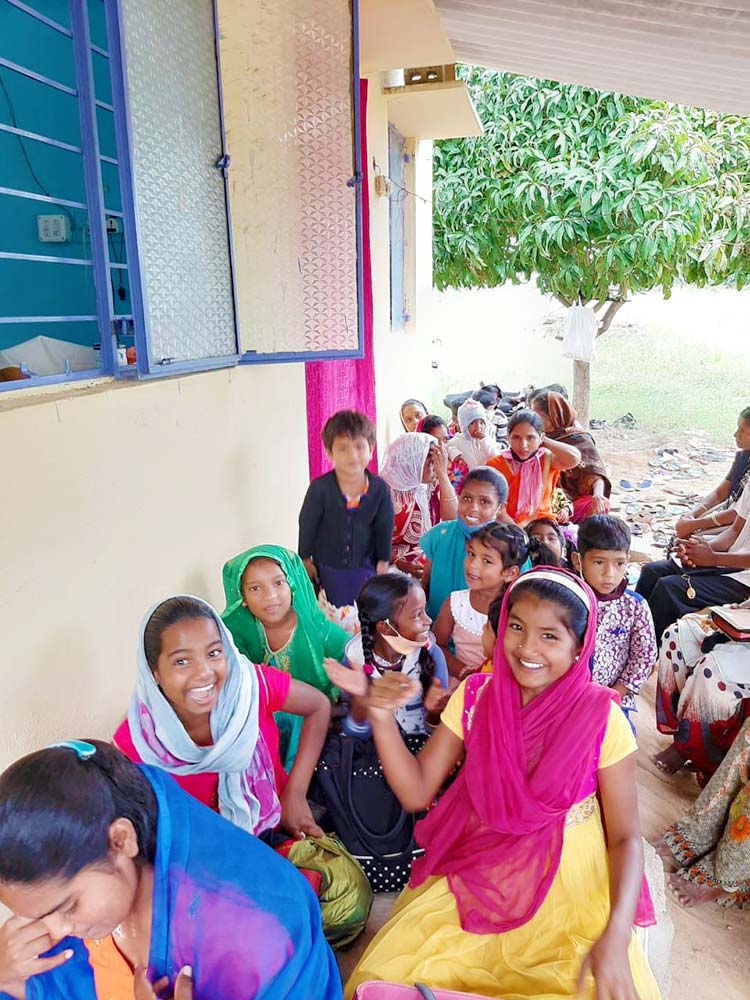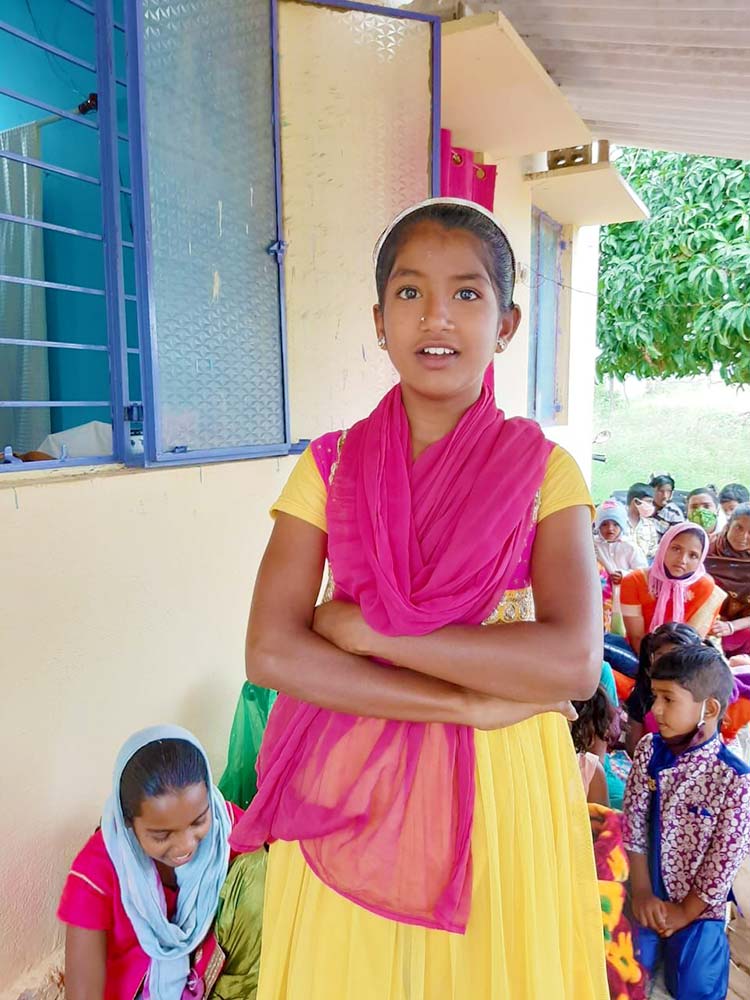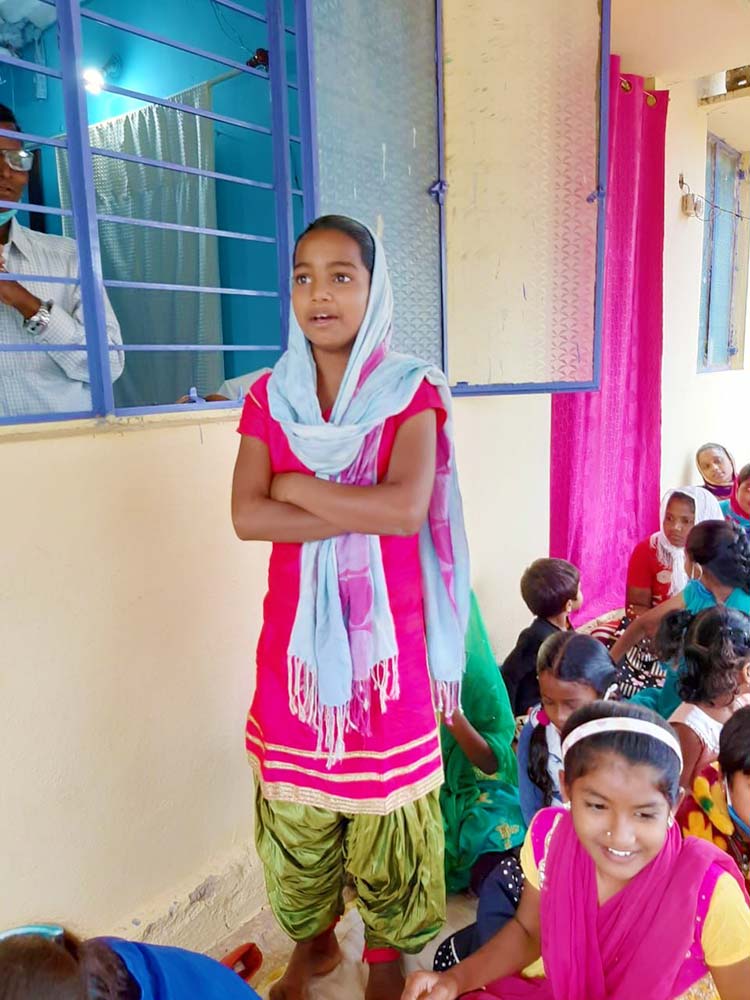 This week our kids learned the Creation Story, and got to make little booklets and posters.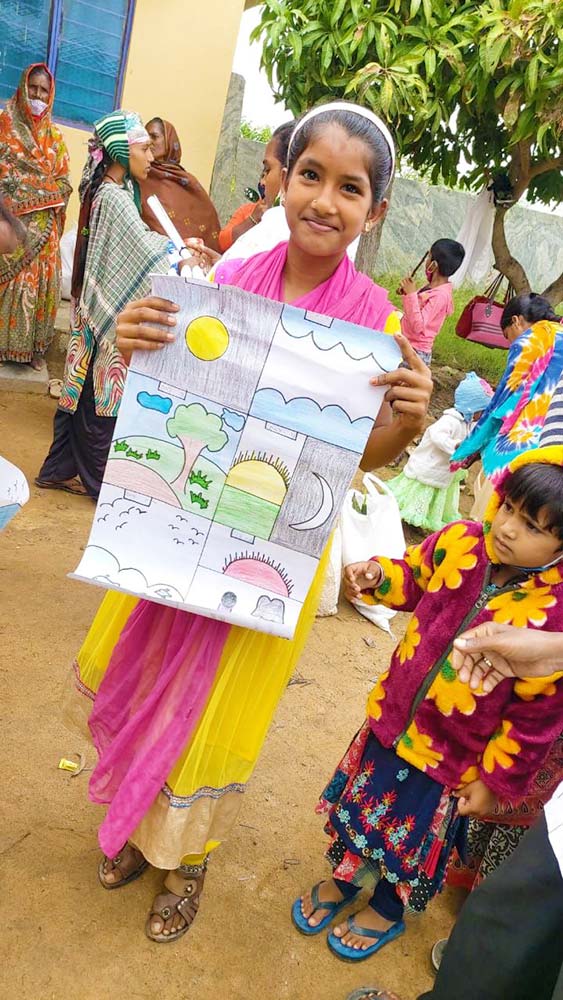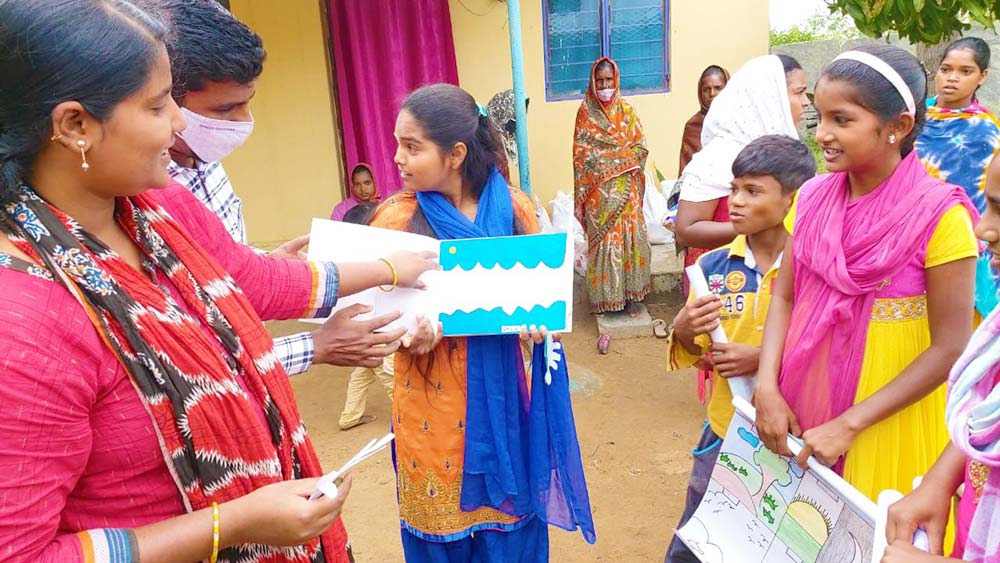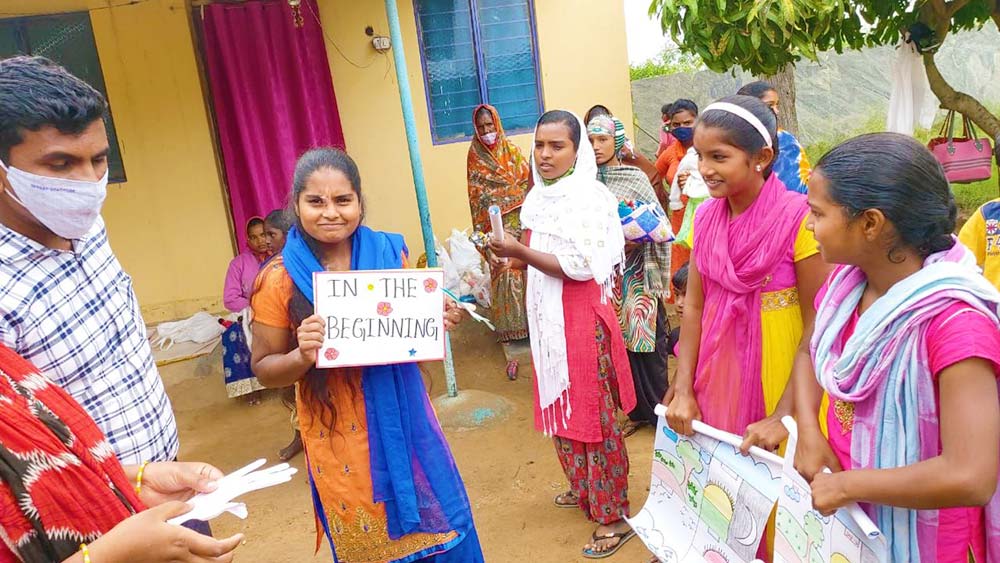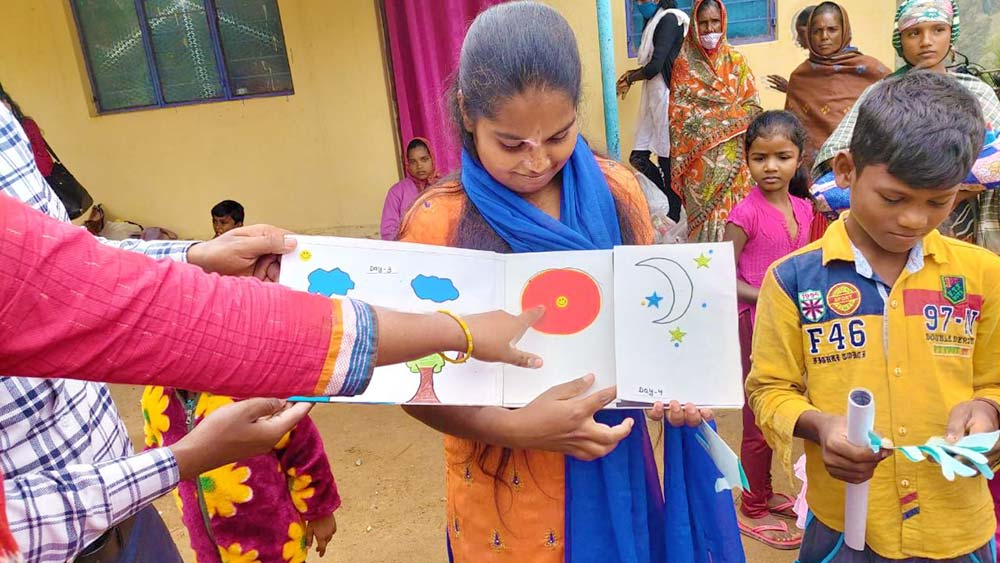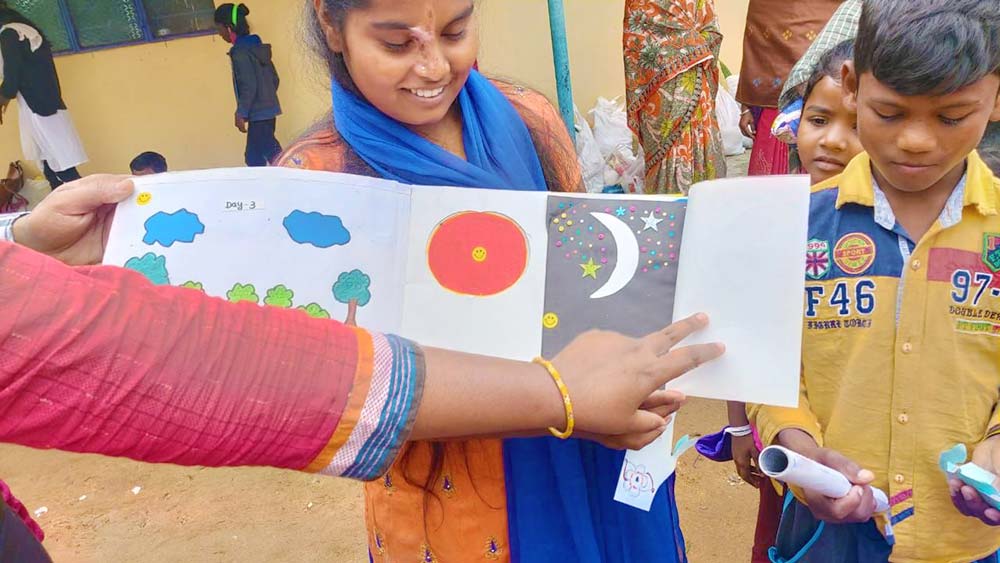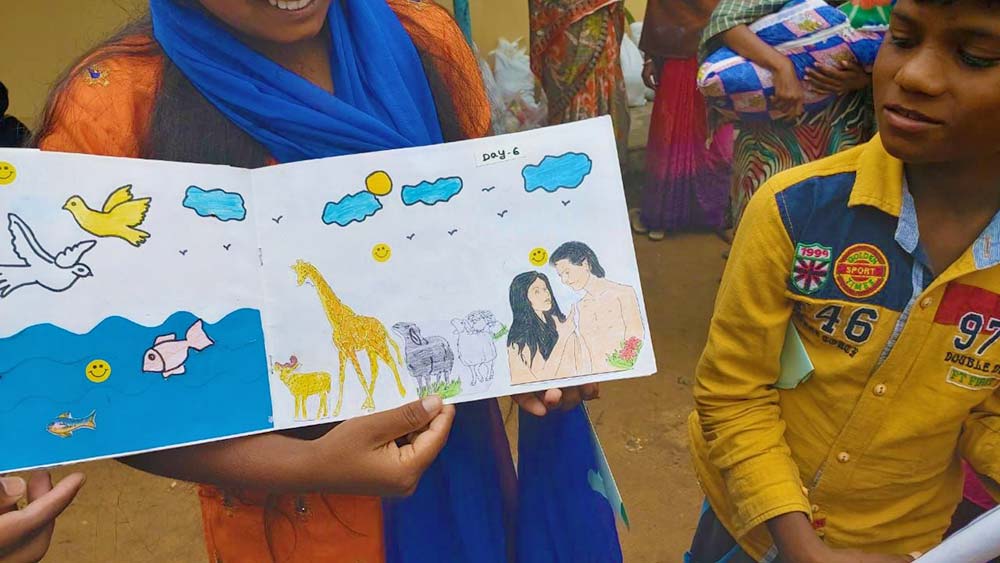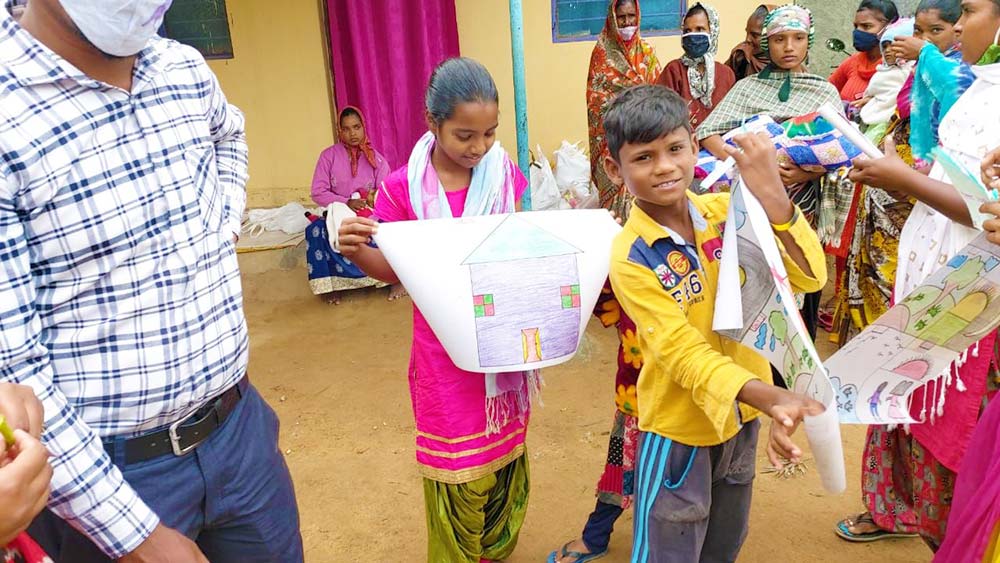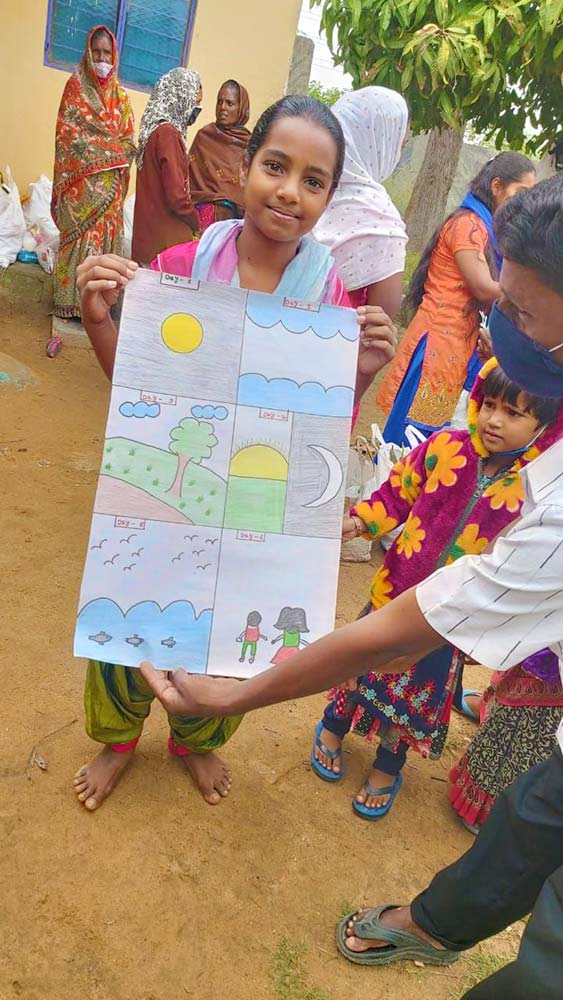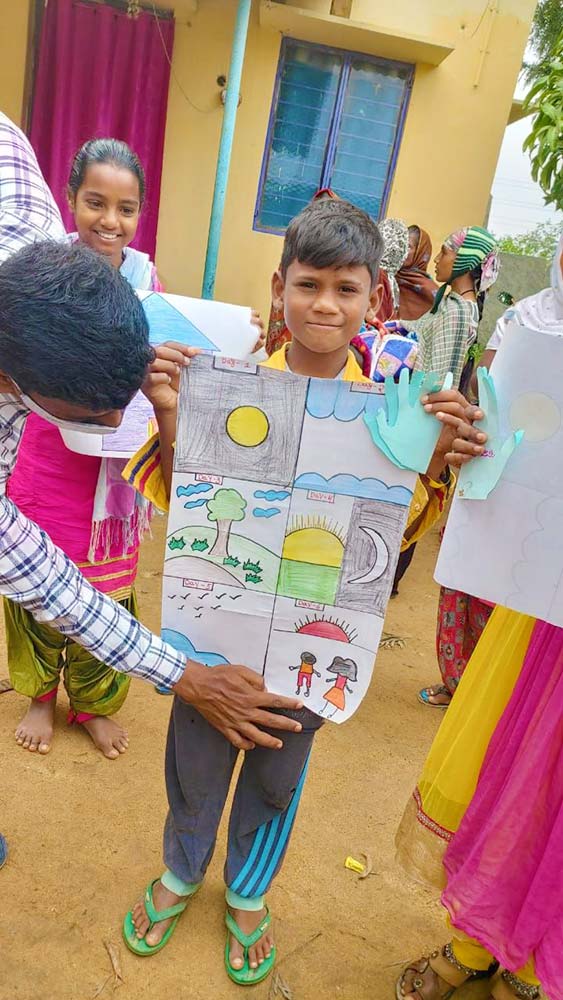 School Classes
The success of these classes is what we'd like to model in our other outreaches! Our kids in Mexico all need help to continue learning during lockdown as well. Because only the affluent with internet and computers in their homes can attend their classes. But with volunteer teachers and curriculum, we can help! At this point, any learning is better than nothing, but we're praying for all our kids to really thrive and learn during this hard time!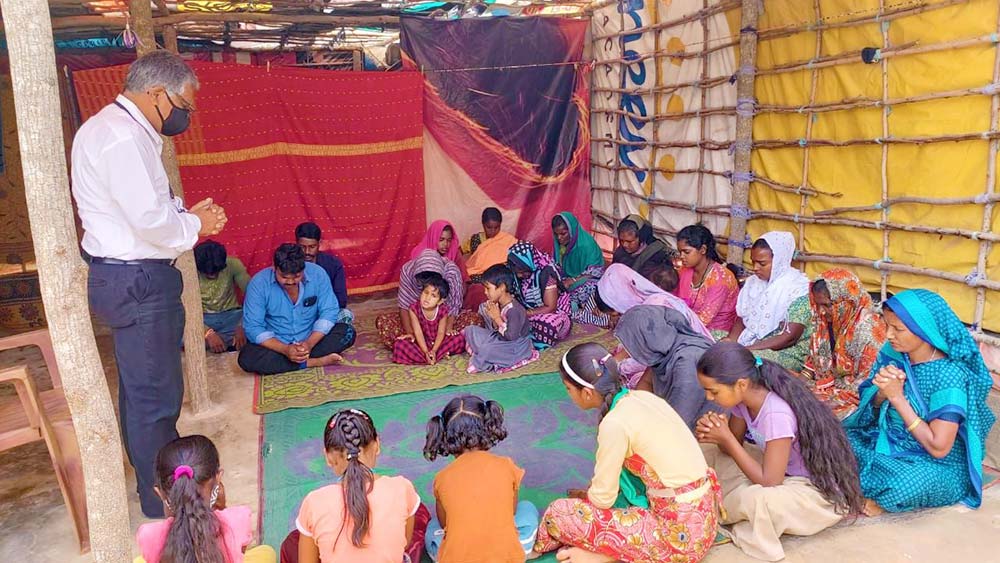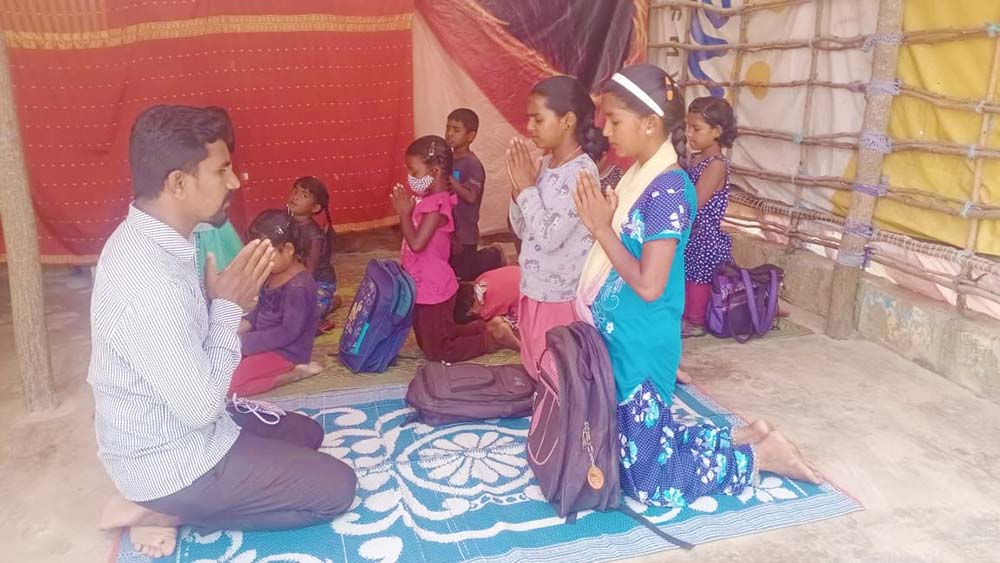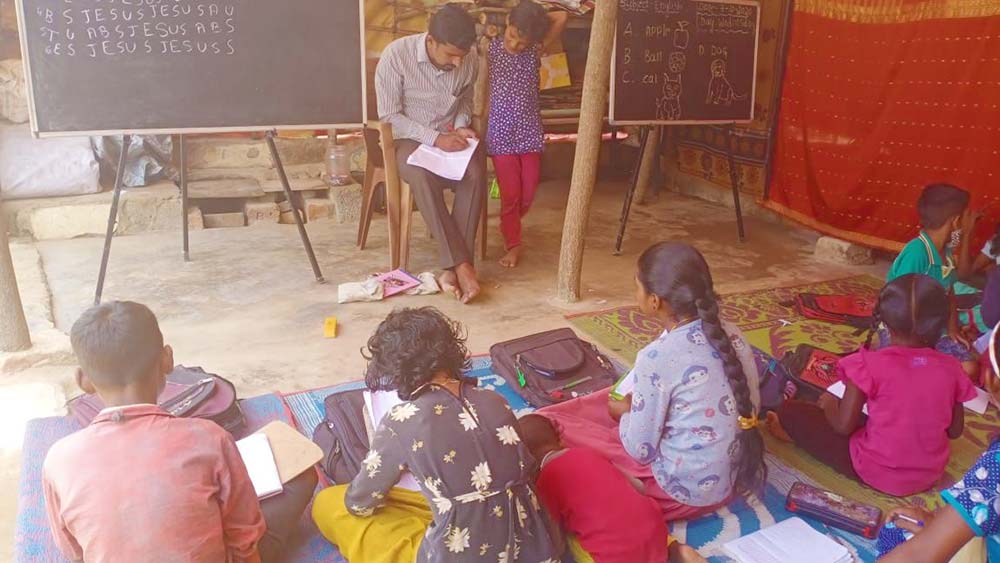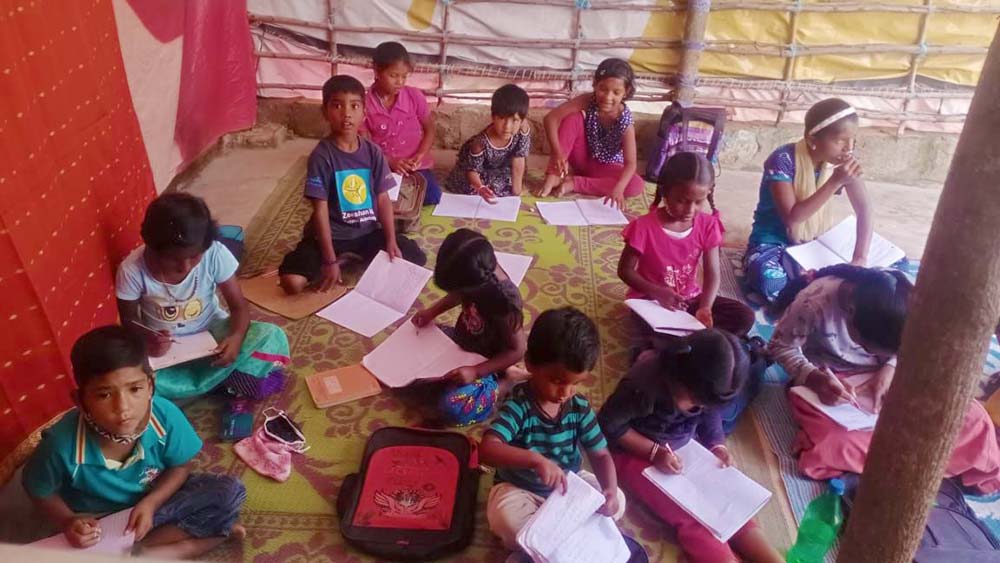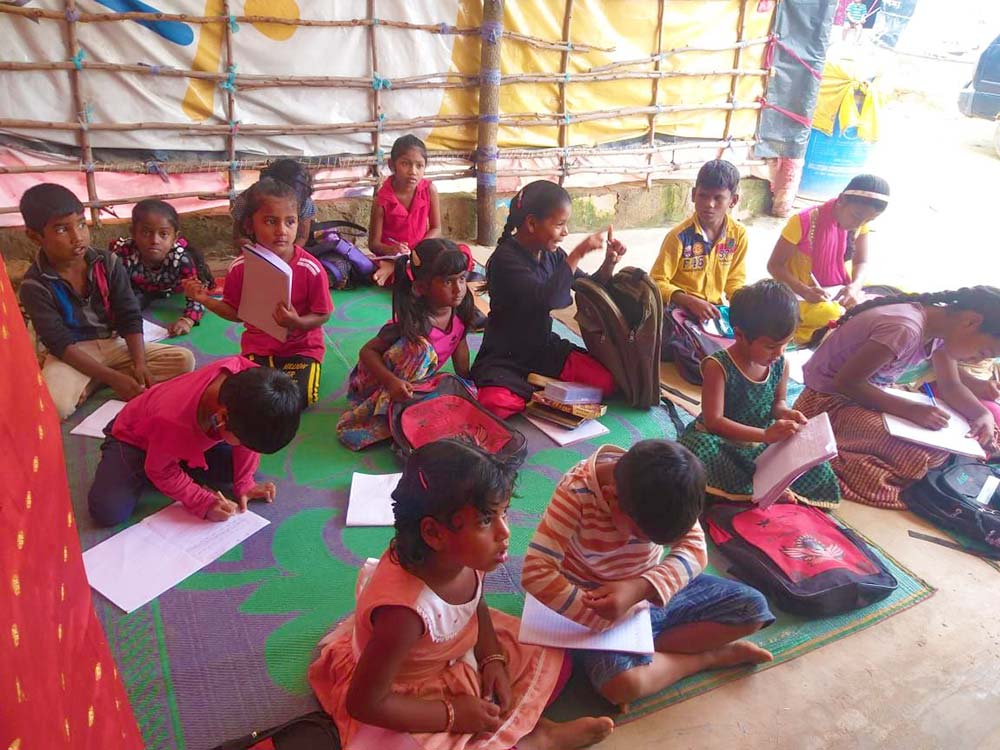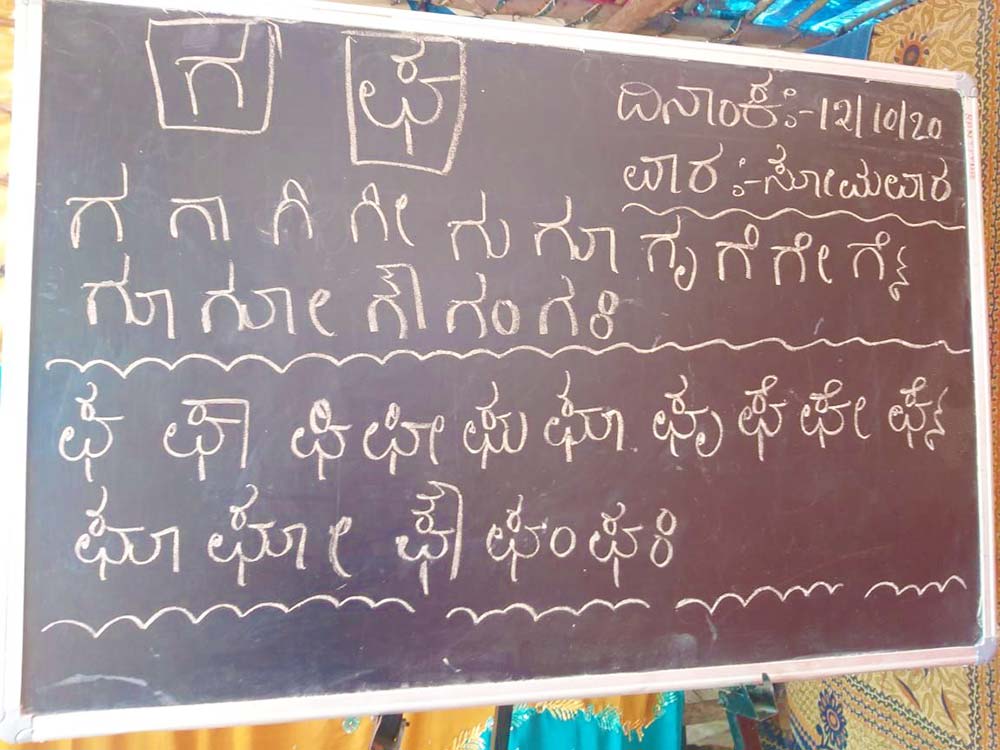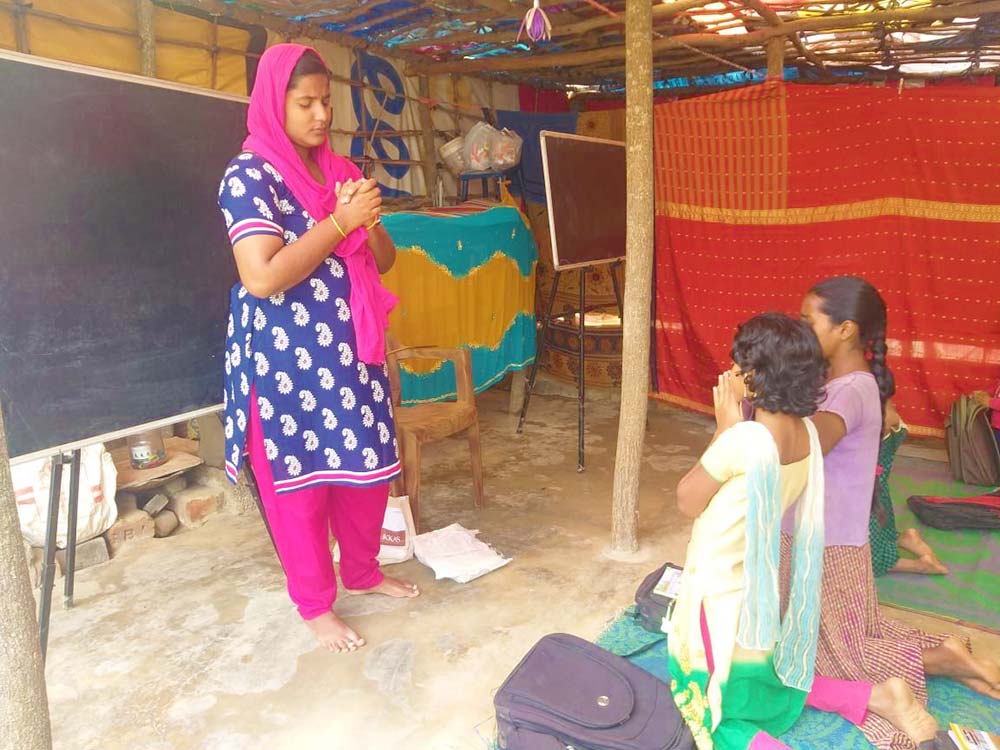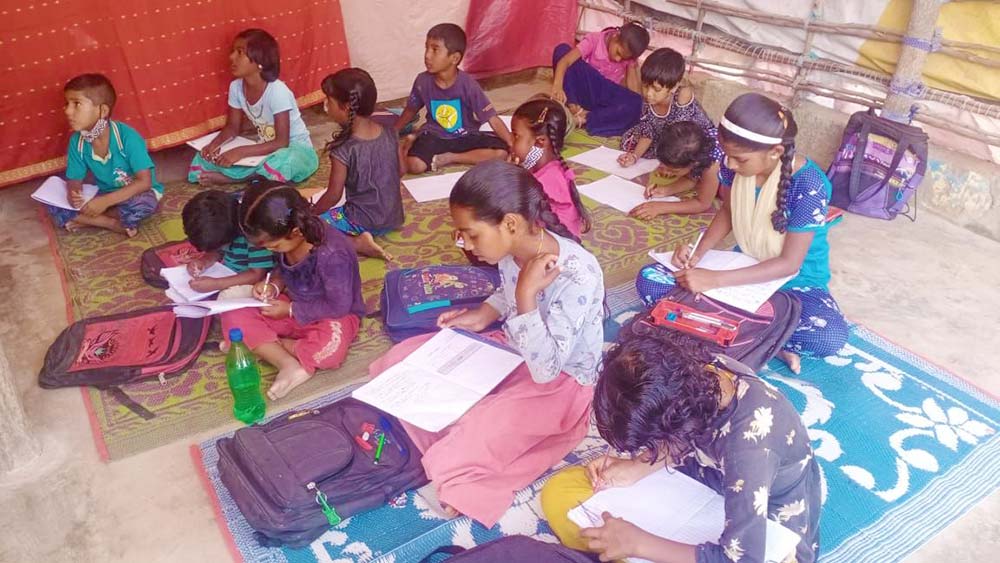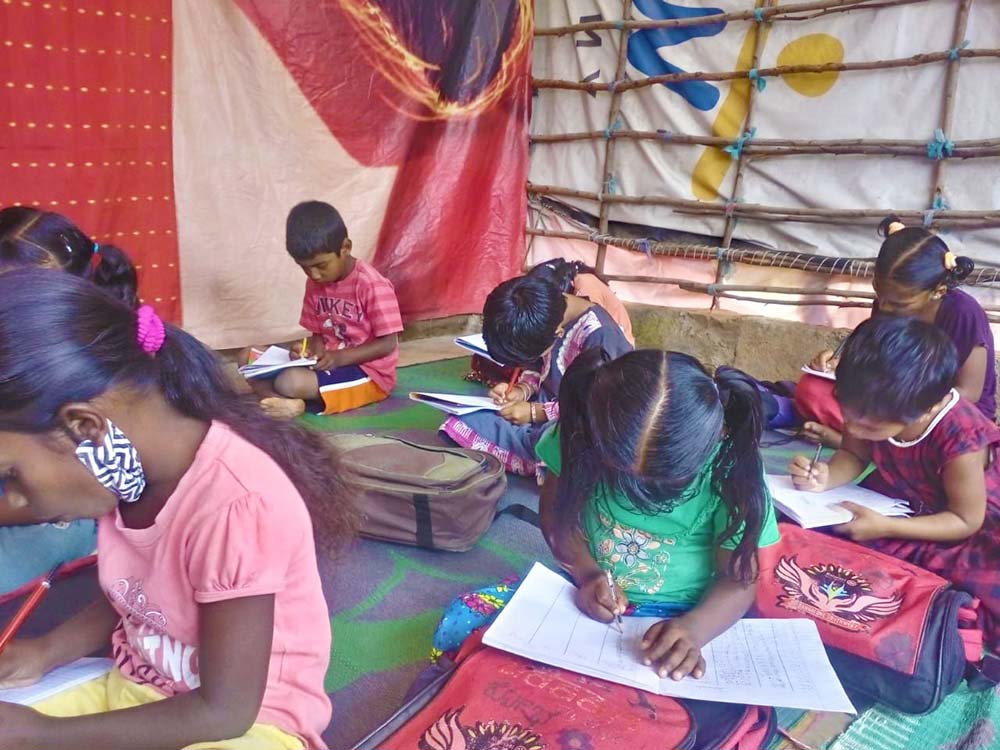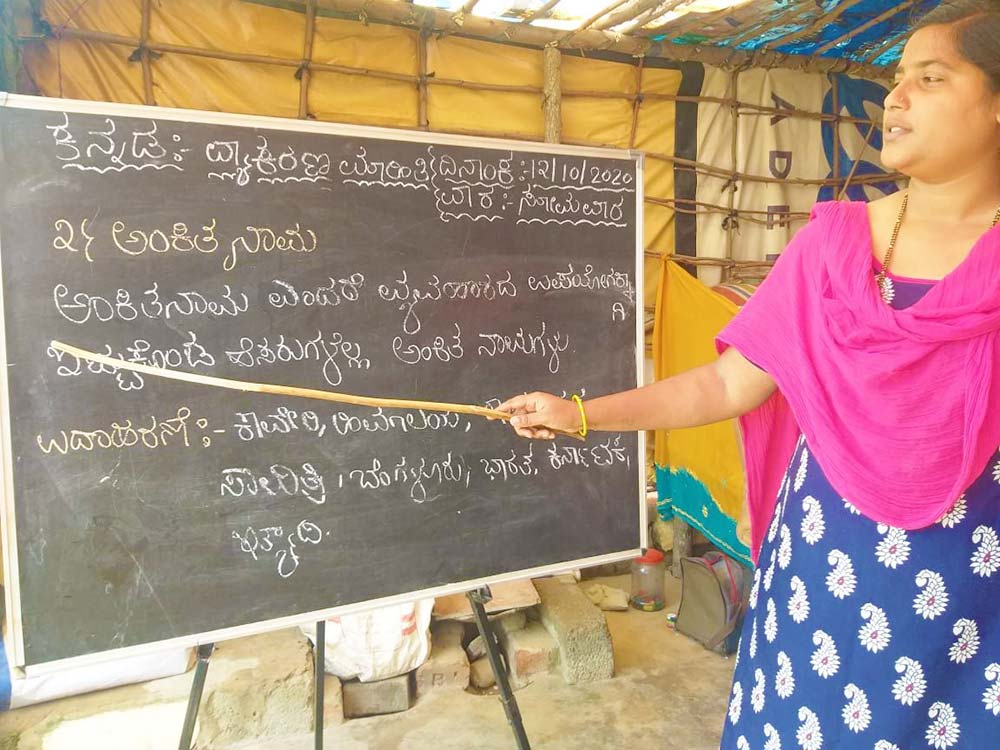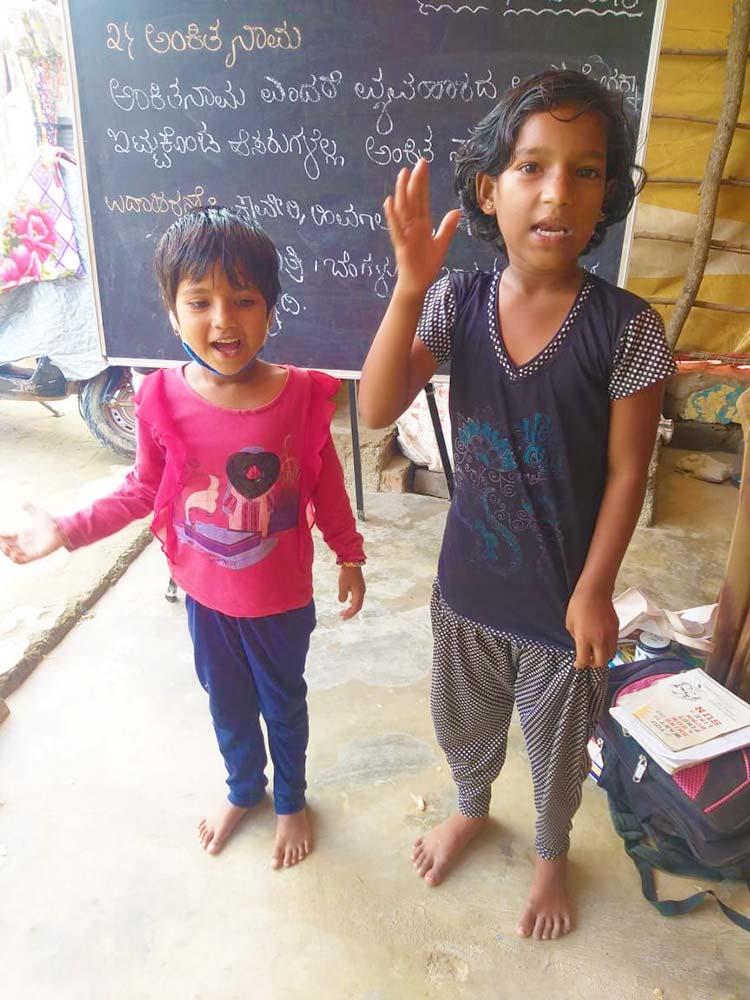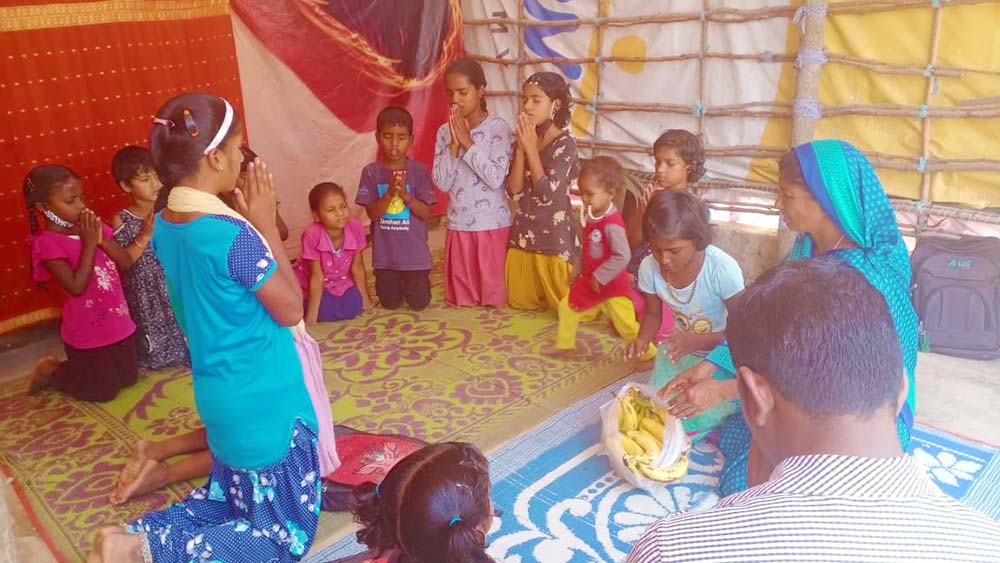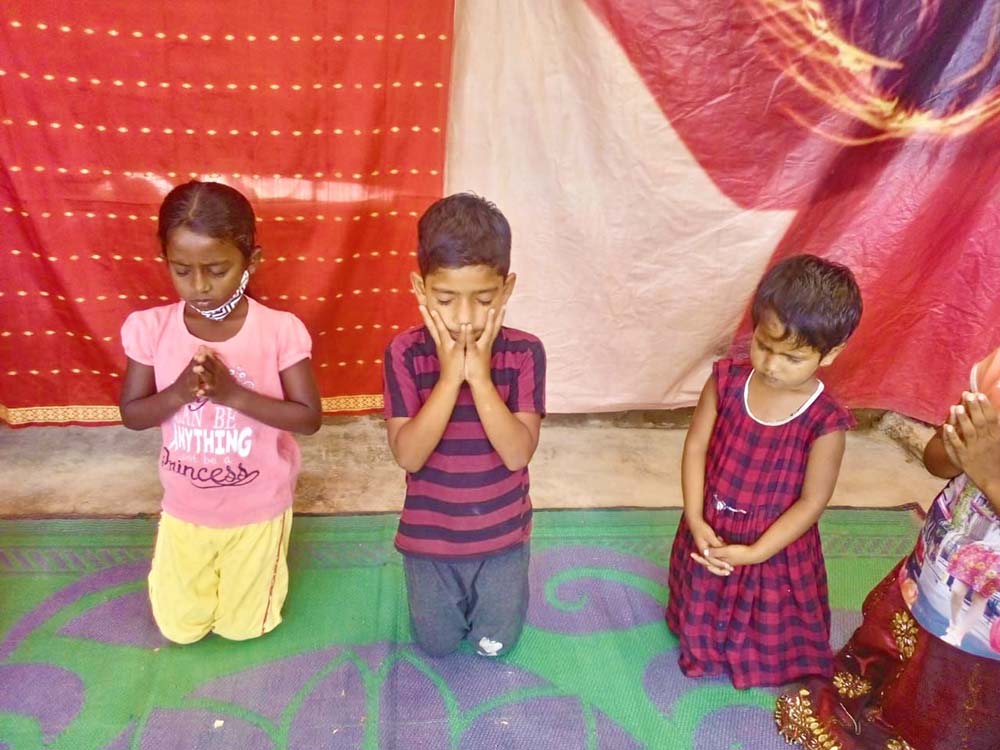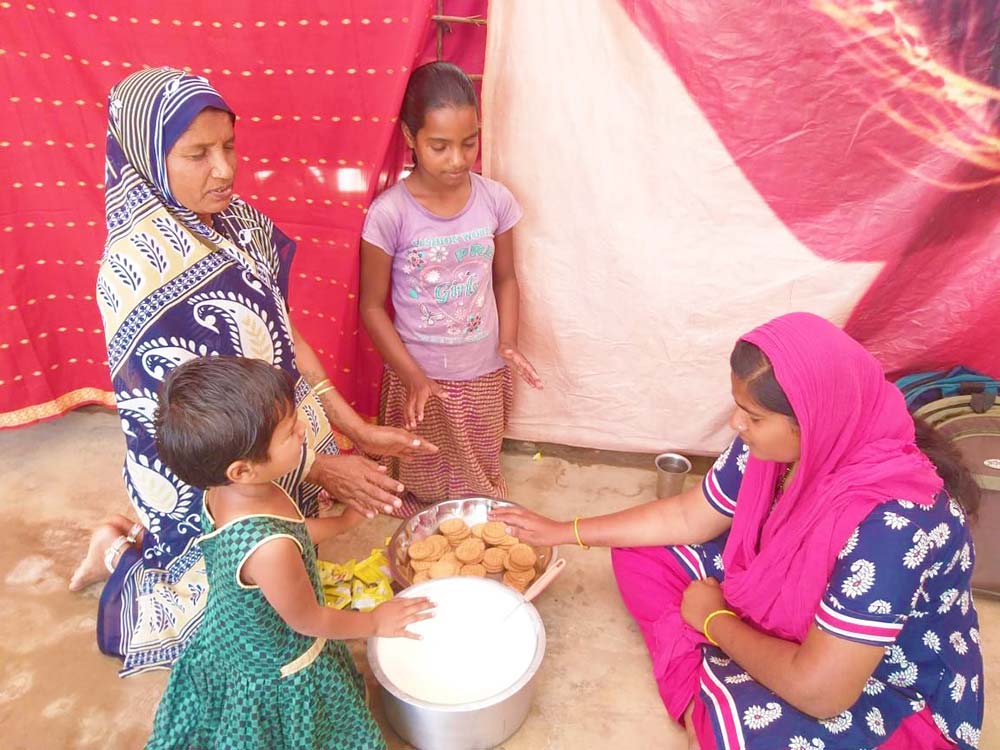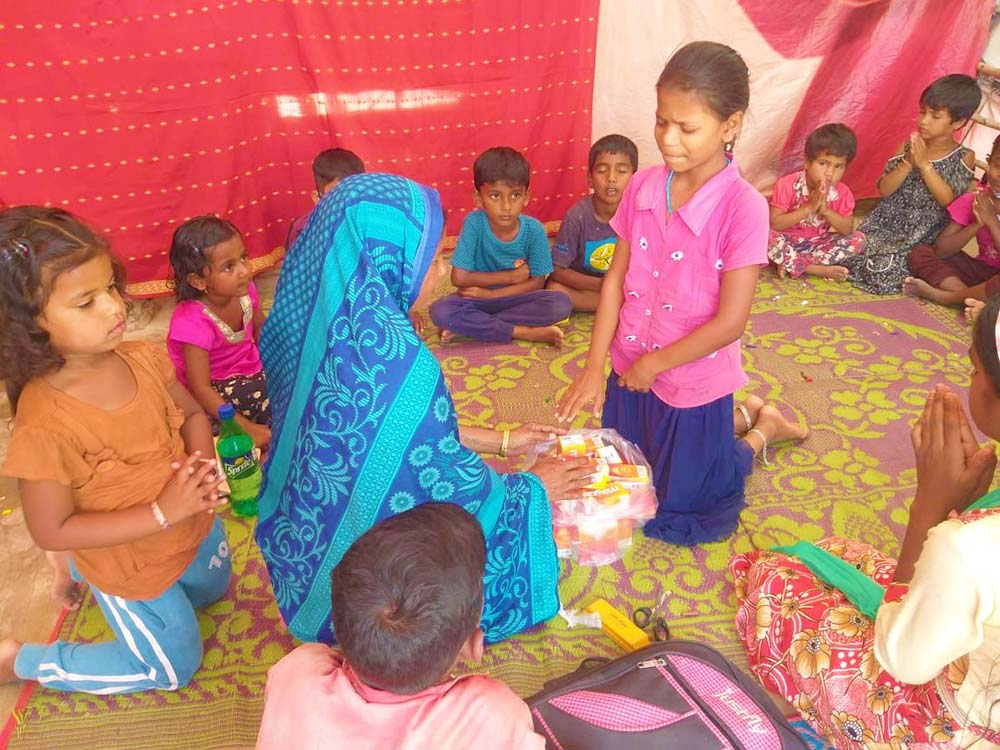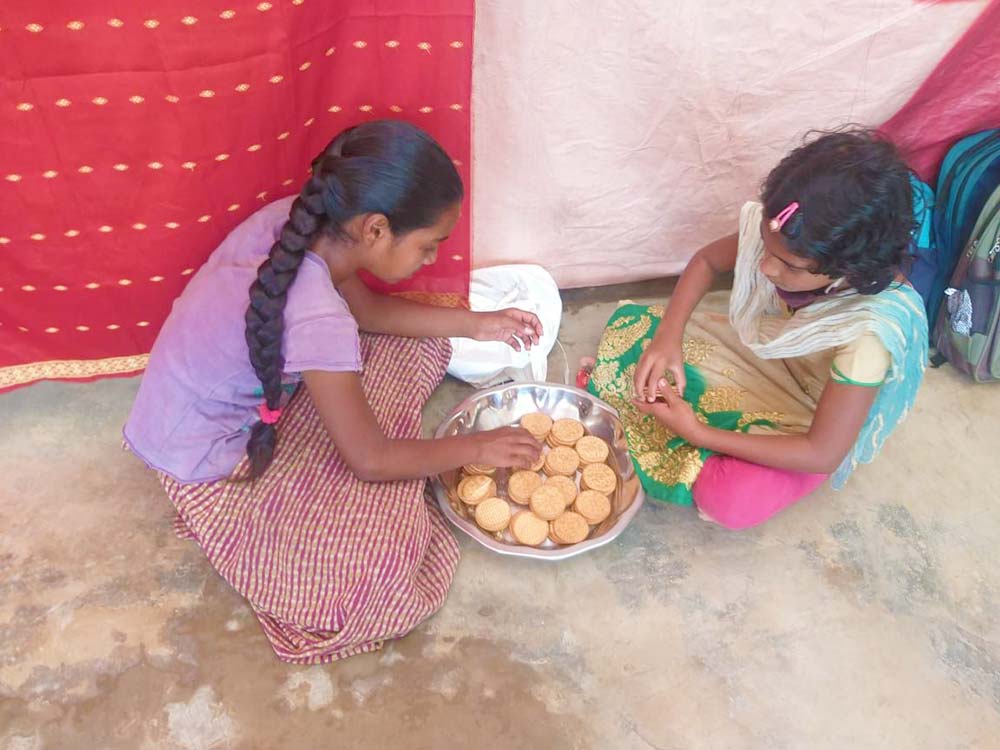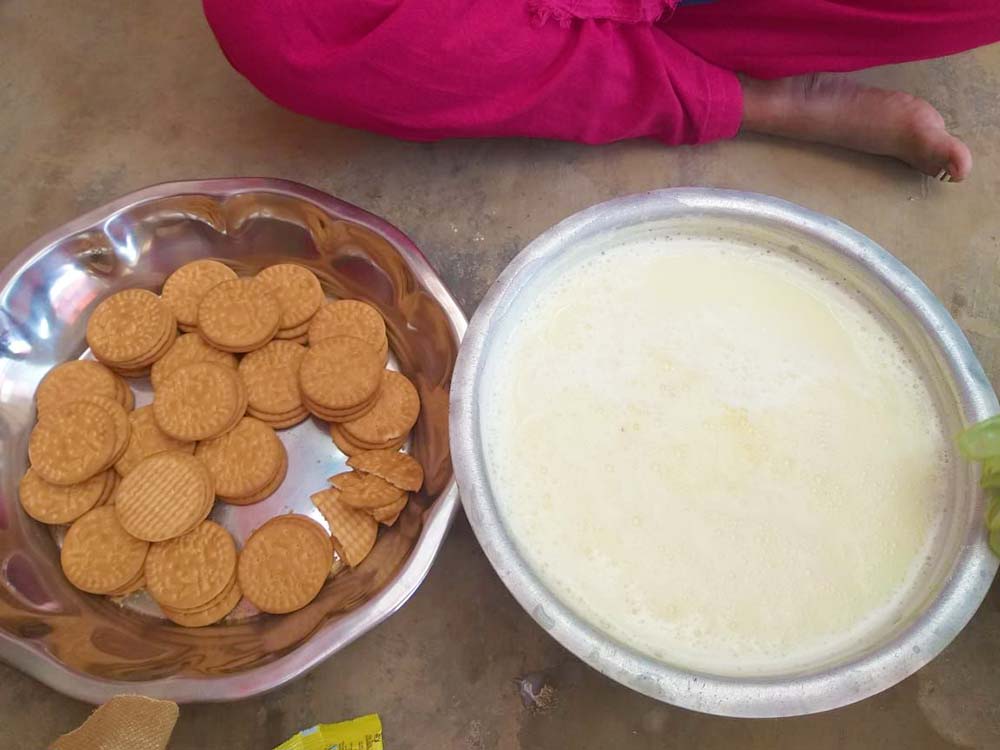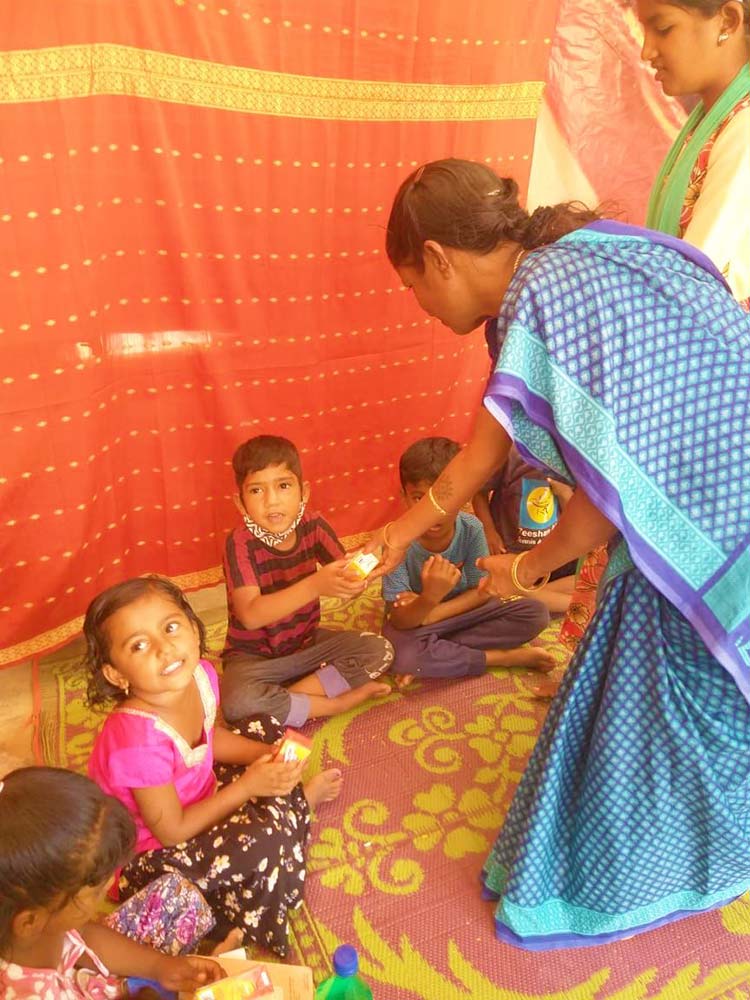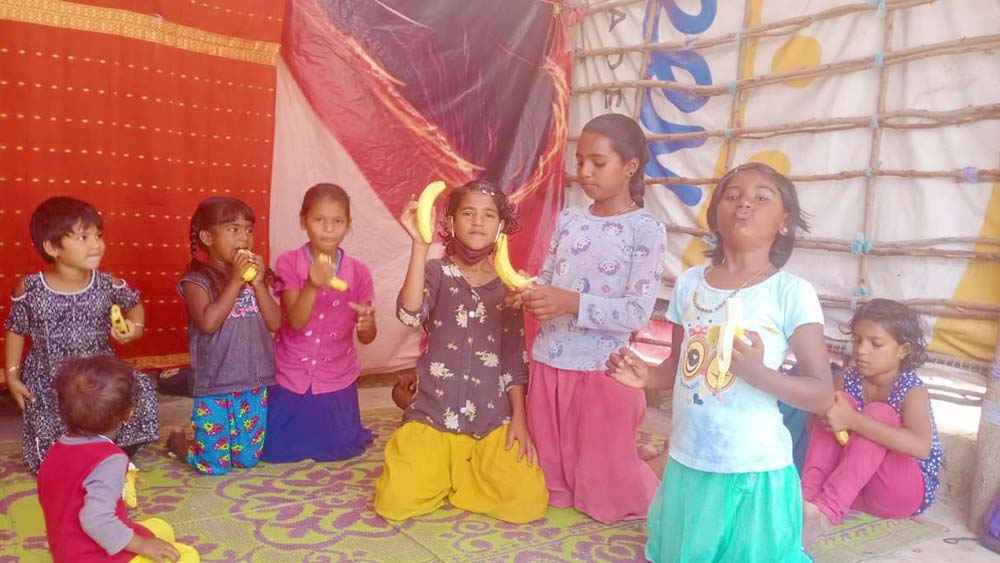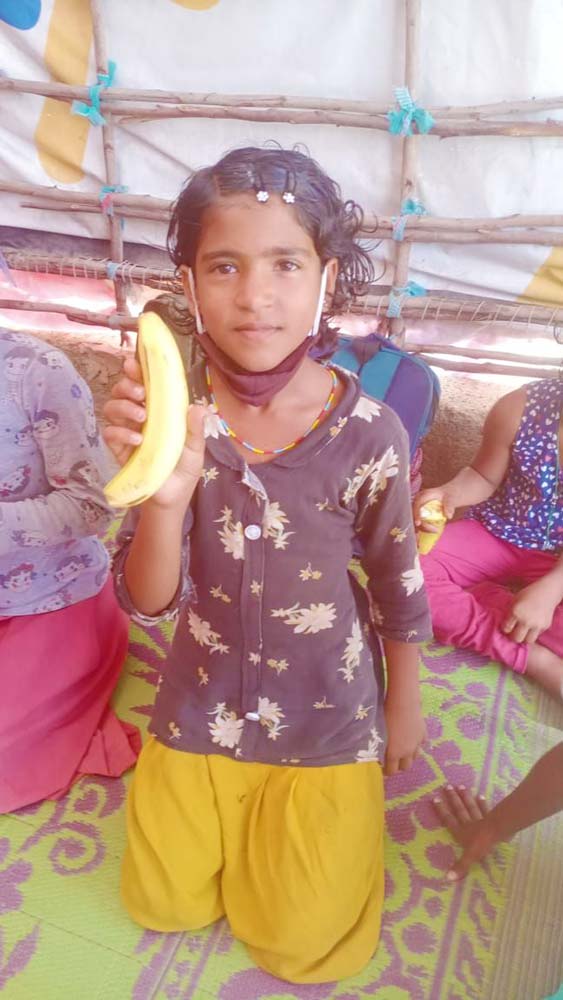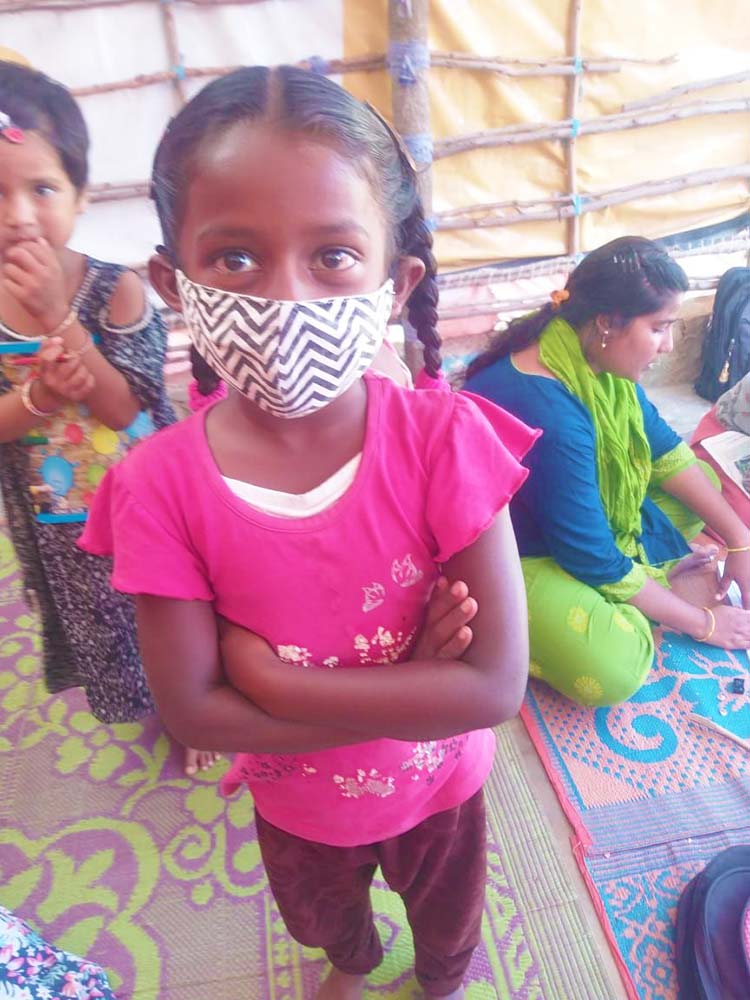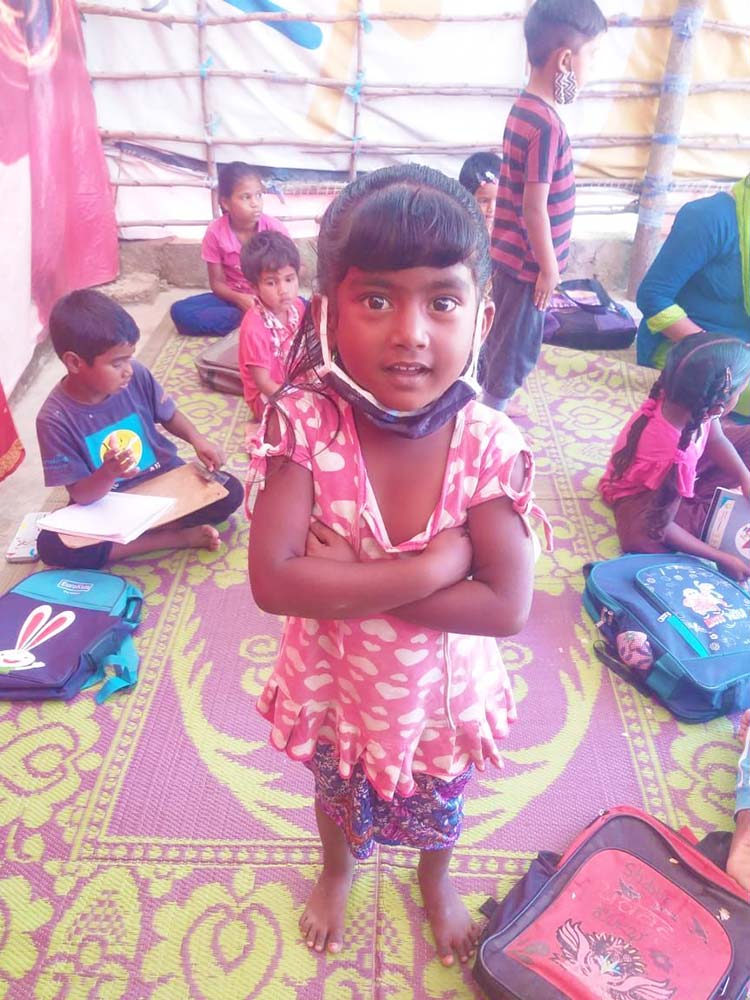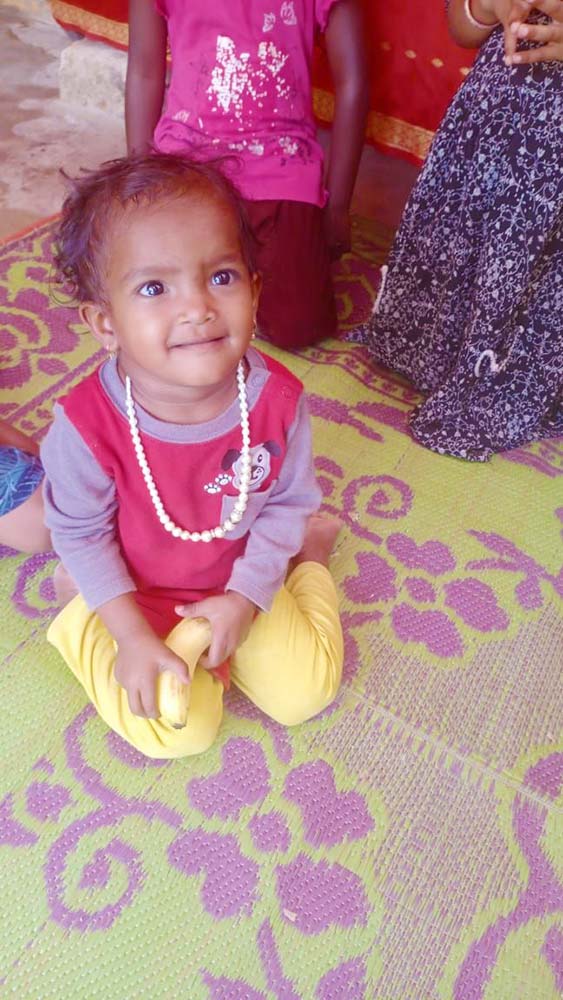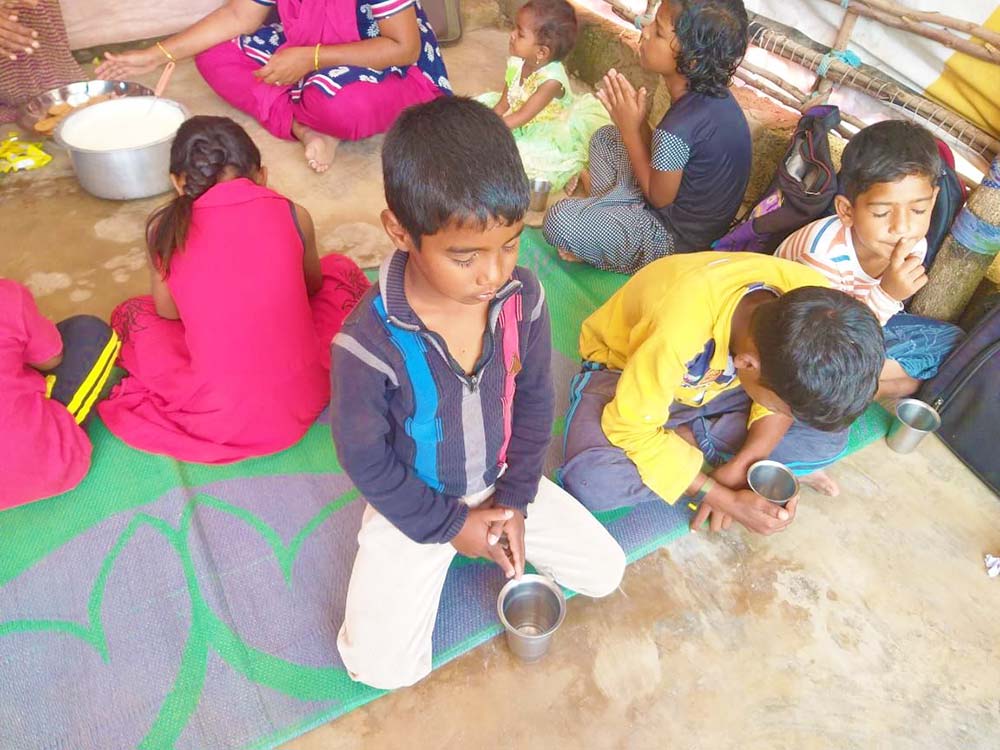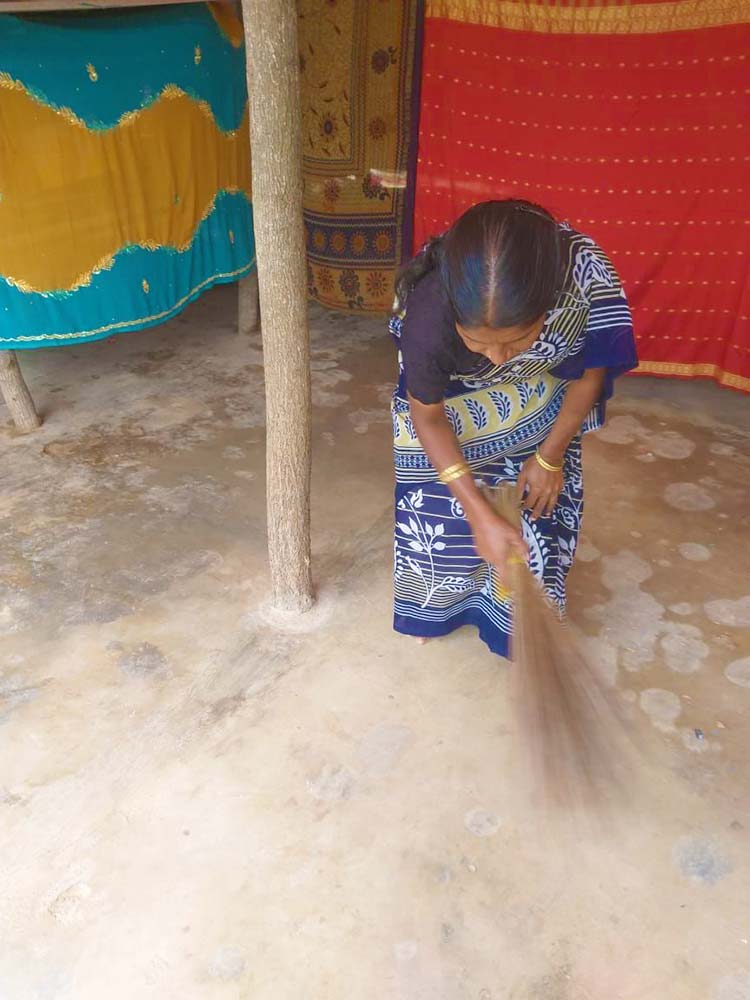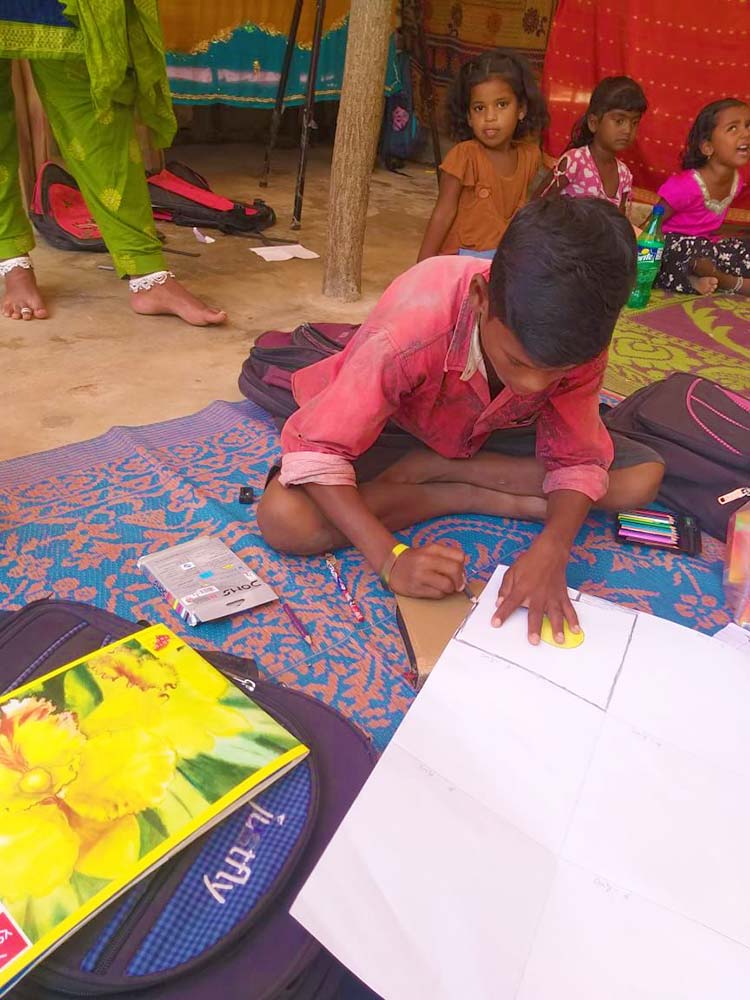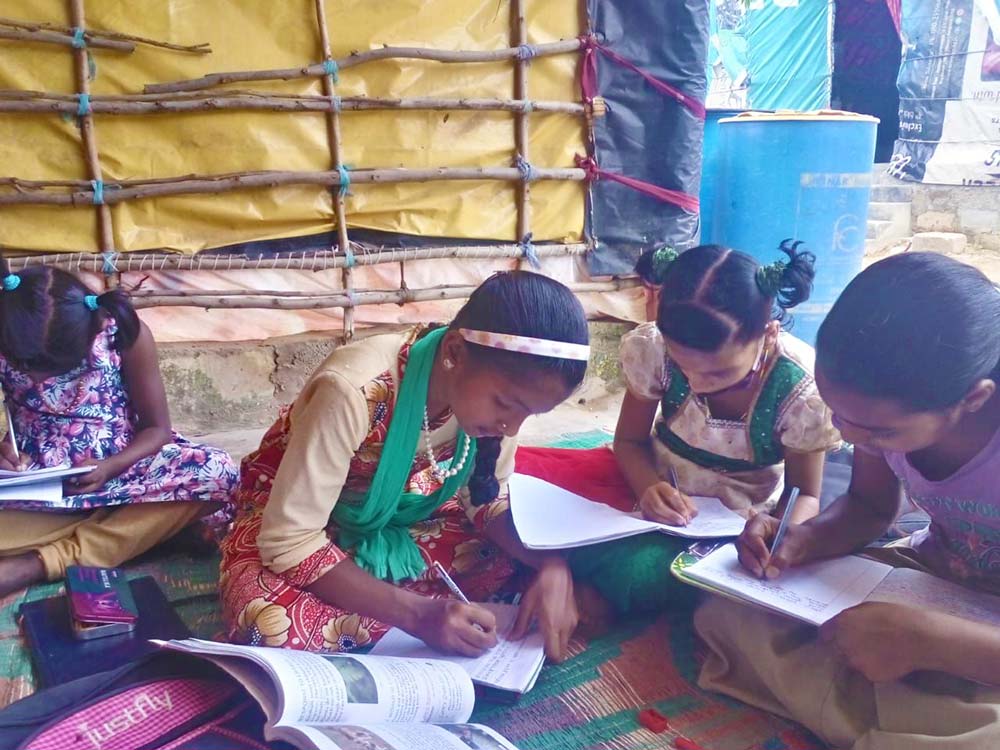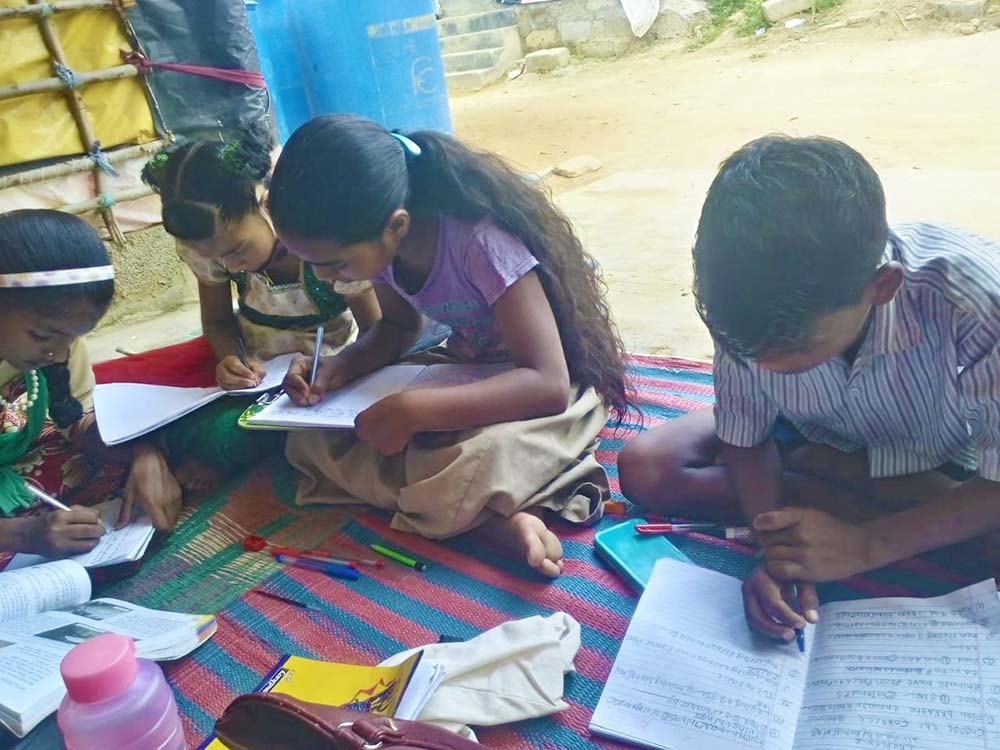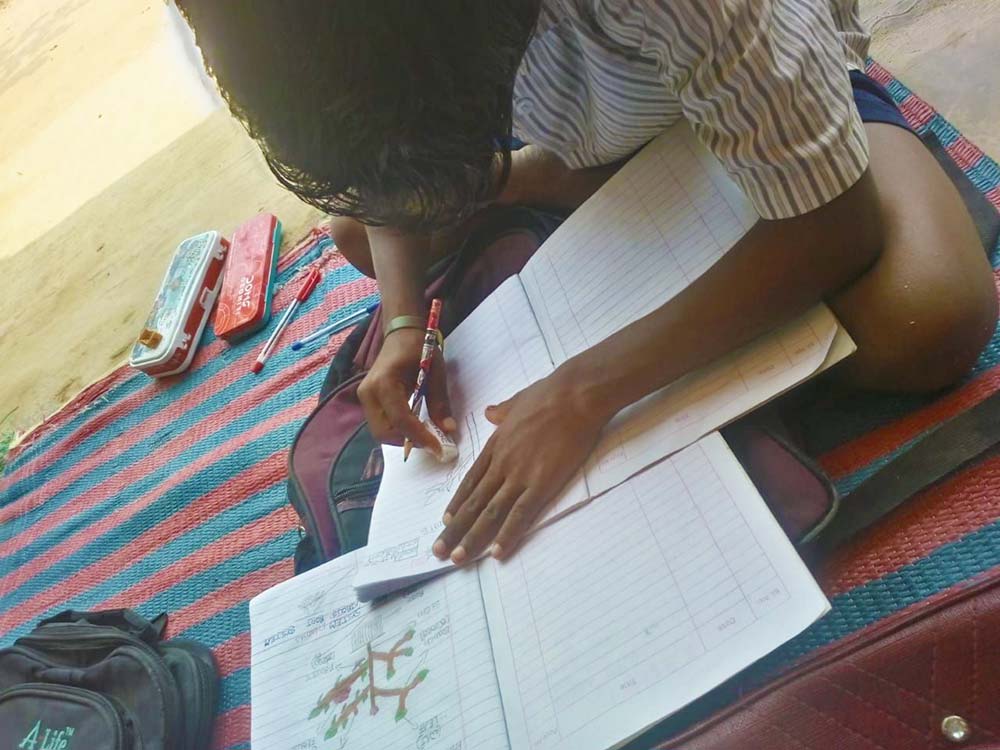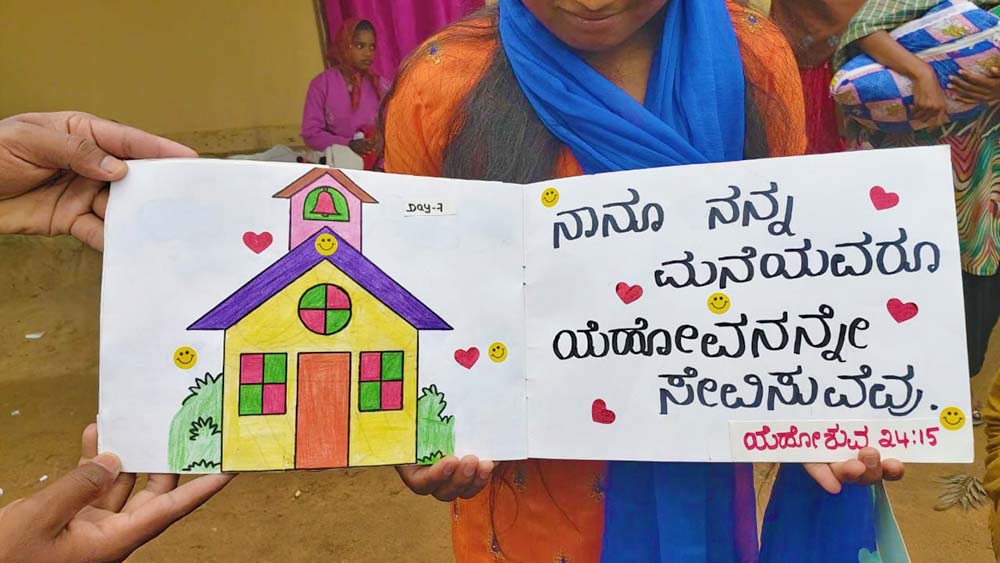 See the other parts this week:
Thank you for your love, and your prayers for those we serve around the world! It's absolutely amazing what happens when we come together and follow the Lord's leading. I'm beyond grateful for you all!
If you'd like to see more than we can share here, email me for access.
Thank you for keeping us, this ministry, and our outreaches in prayer, and thank you for your support! We couldn't do any of this without you.
· You can get notified when each post goes live by signing up for our email list.
As always, email or fill out our Contact form with questions, feedback, and suggestions.
God bless you!
♥ Samantha