This week in India 9-3-22
A new roof for the prayer house, just in time for the storms!
Quick links to the other parts this week:
This week our volunteer said there were a lot of storms in the forecast, so we needed to get the roof on the prayer house asap for shelter for the group. And the Lord provided!  You may remember that it was a big storm a while ago that took this roof off before! So we're praying it holds firm.
Prayer house roof
Just in time too! It's been pouring rain there since we got the roof on. The storms revealed that 15 huts are leaking heavily, so we've been praying for new hut coverings for them. In the meantime, everyone is gathering in the prayer house to stay dry!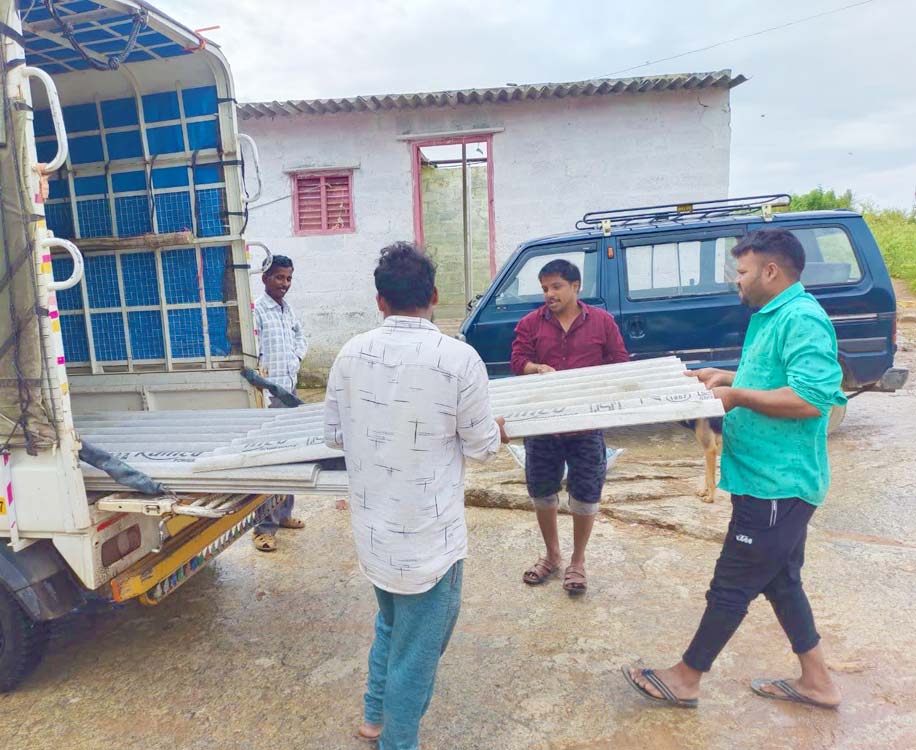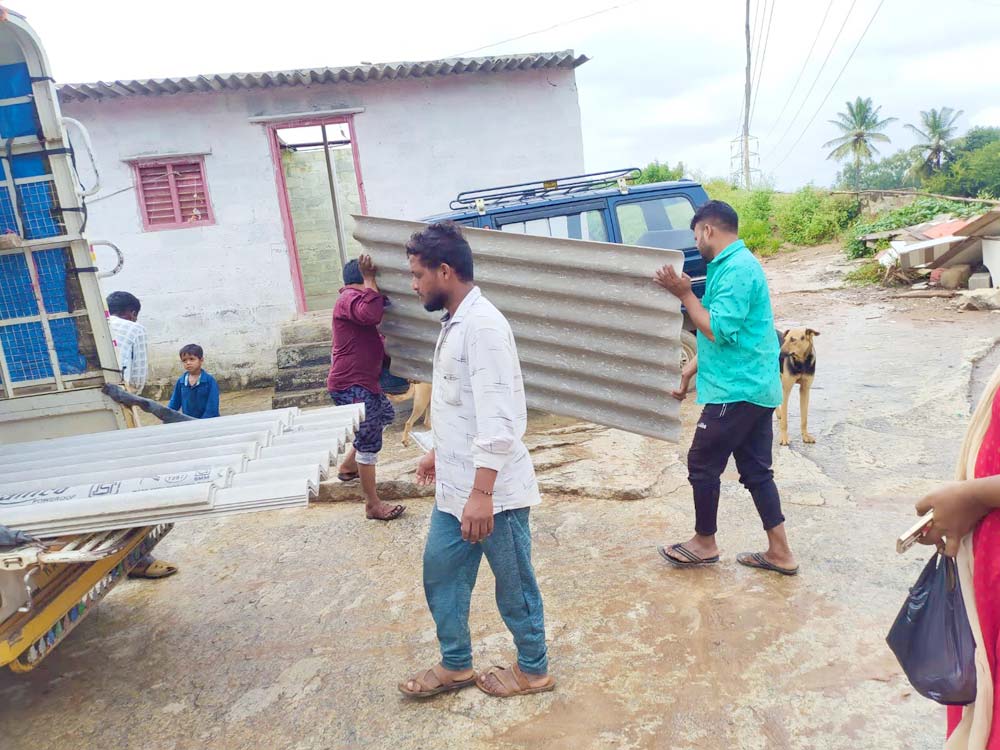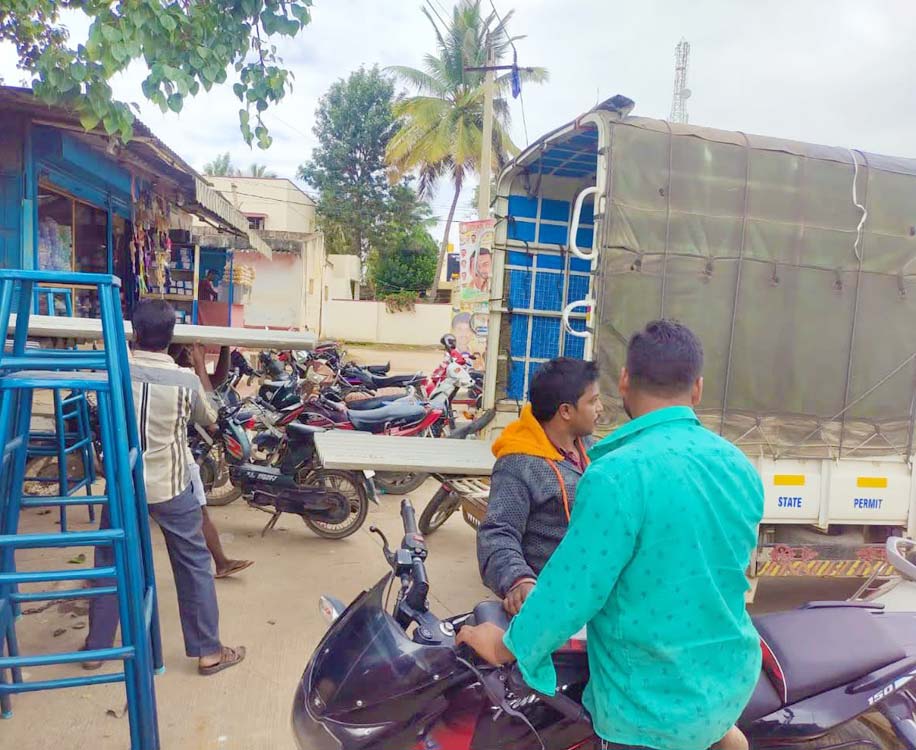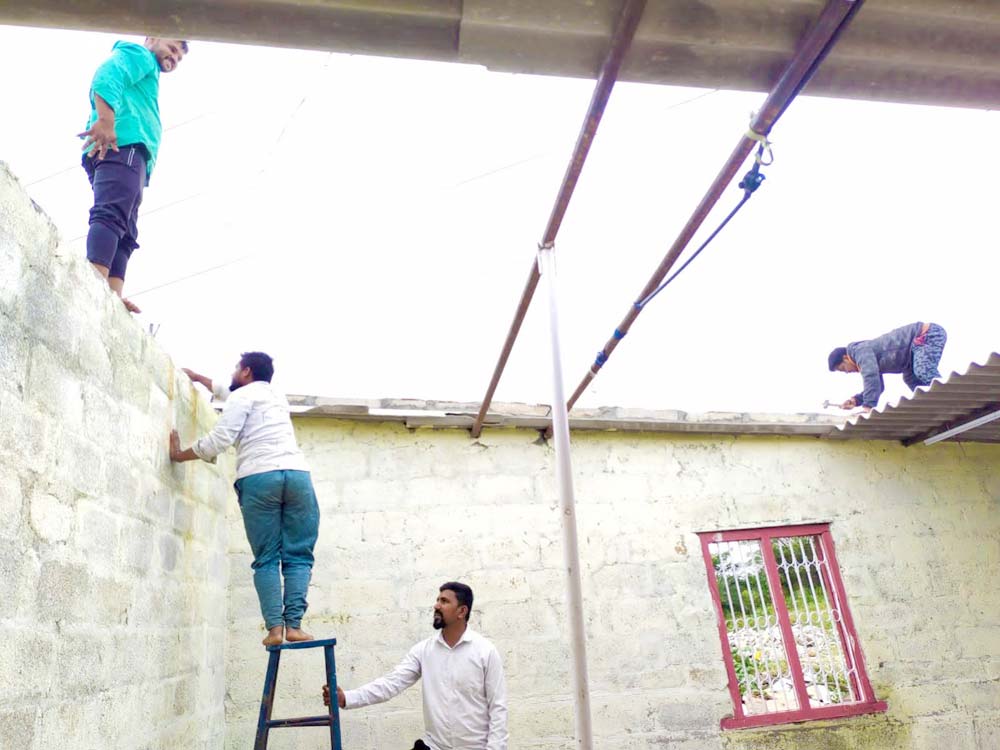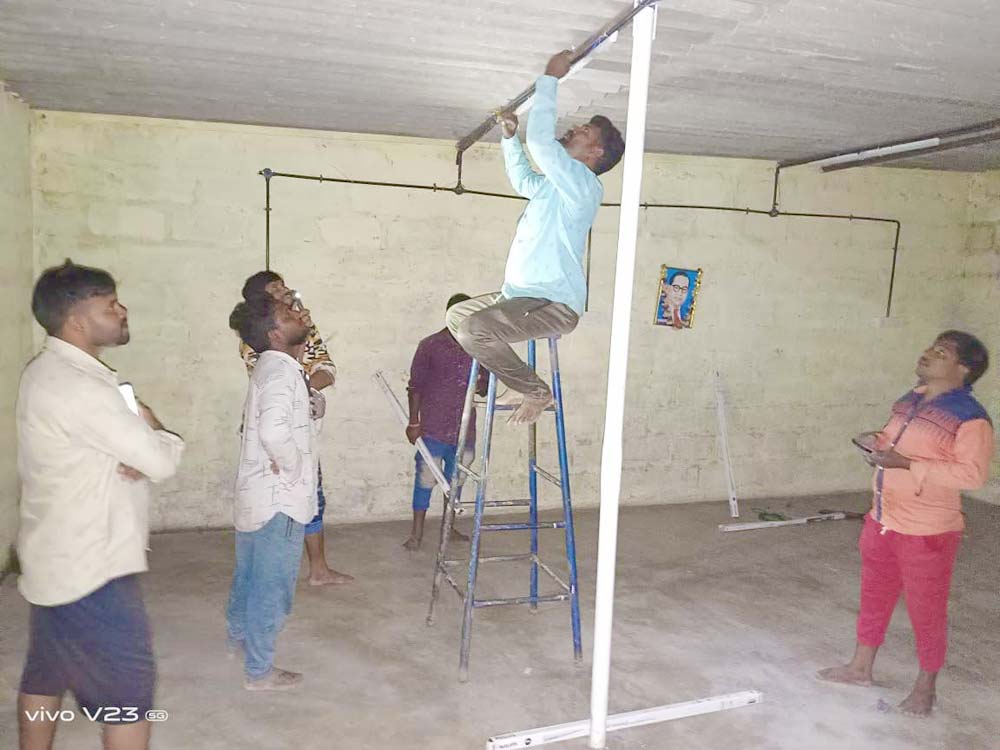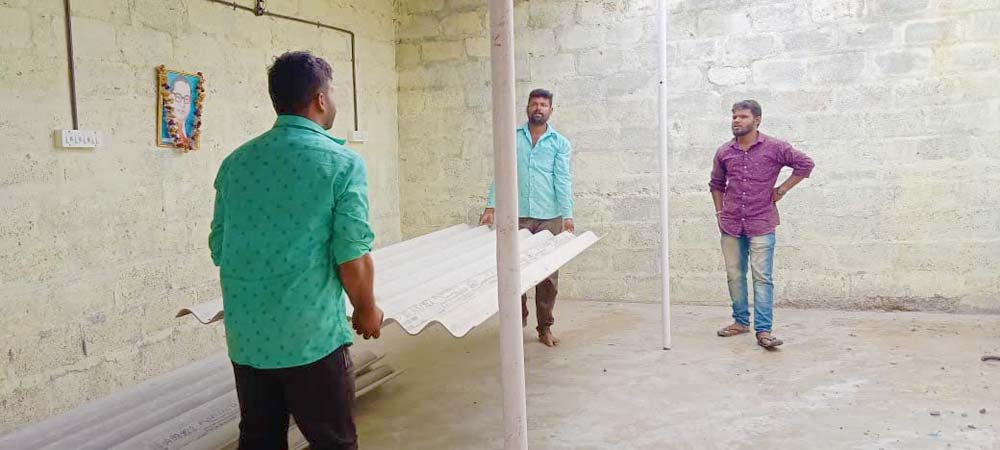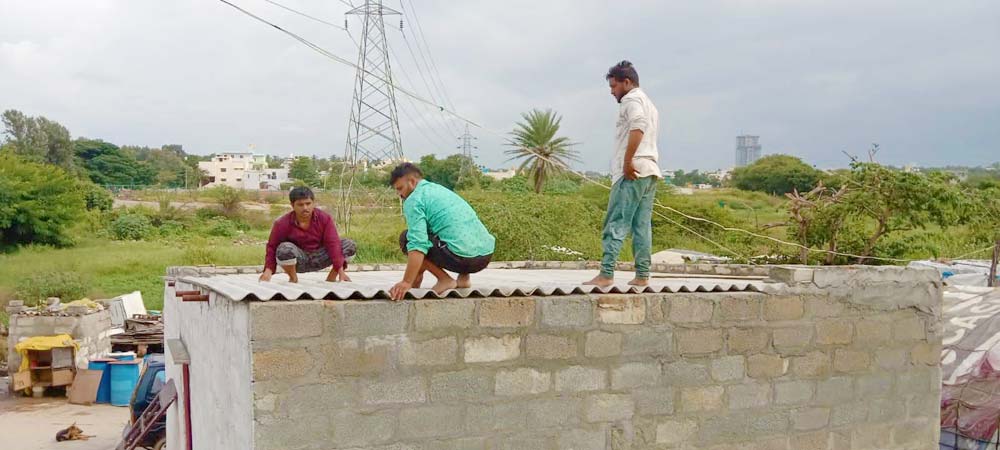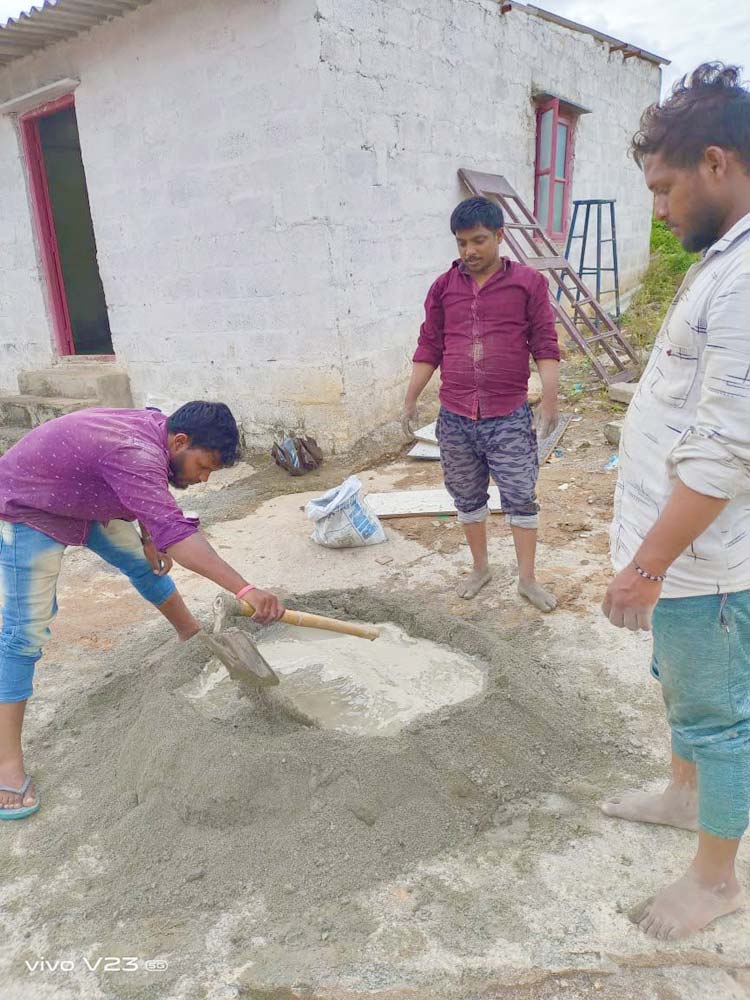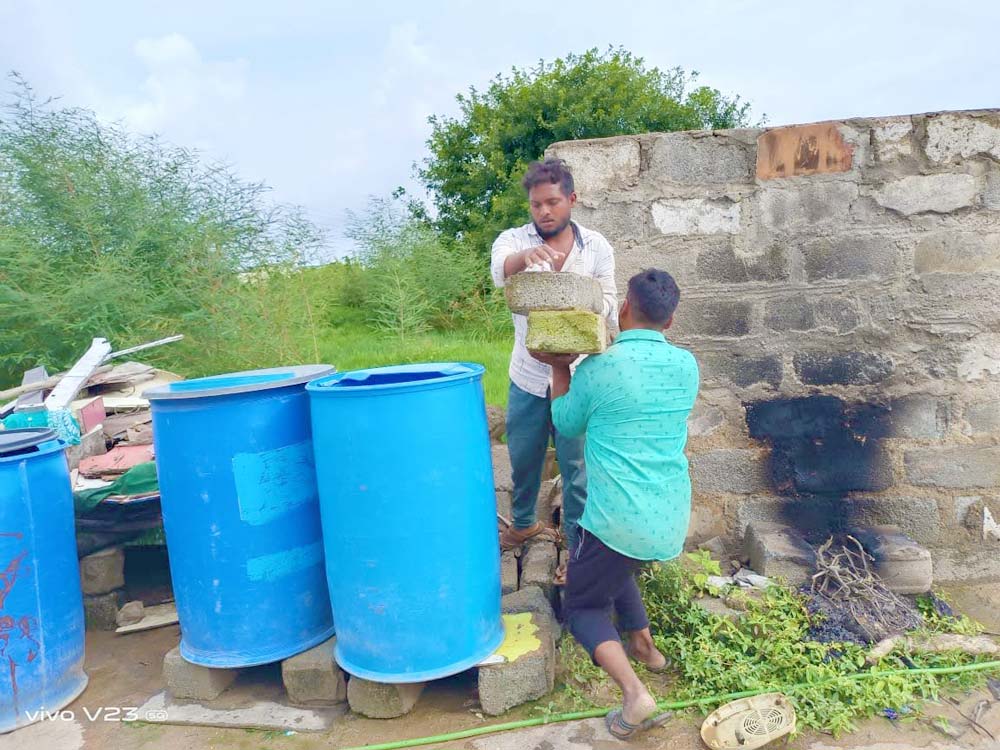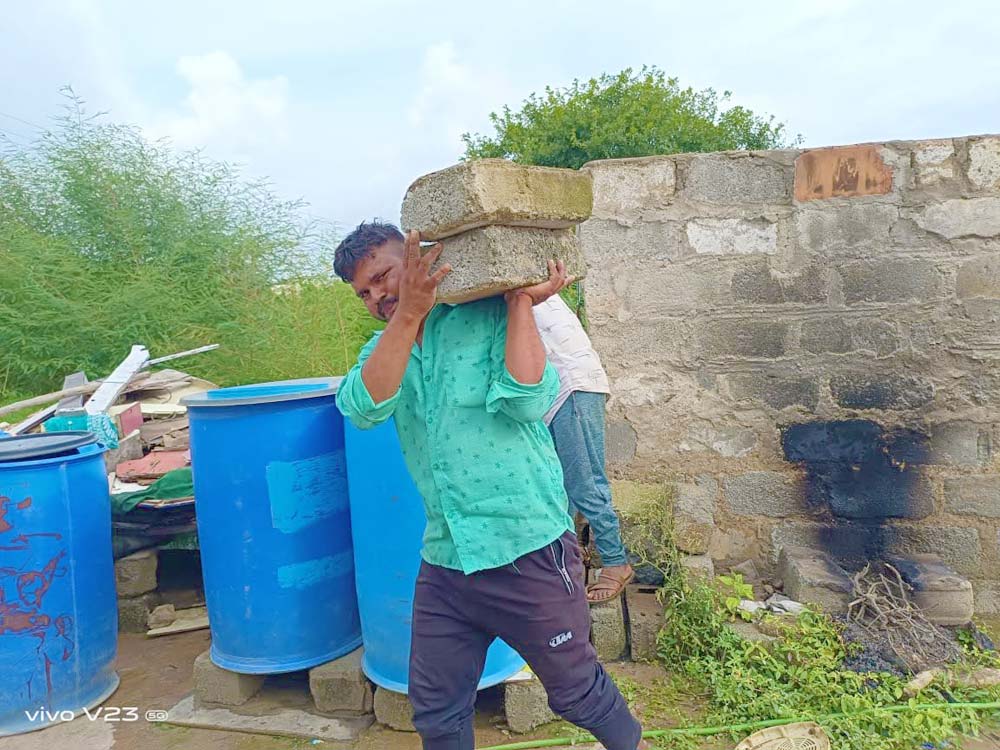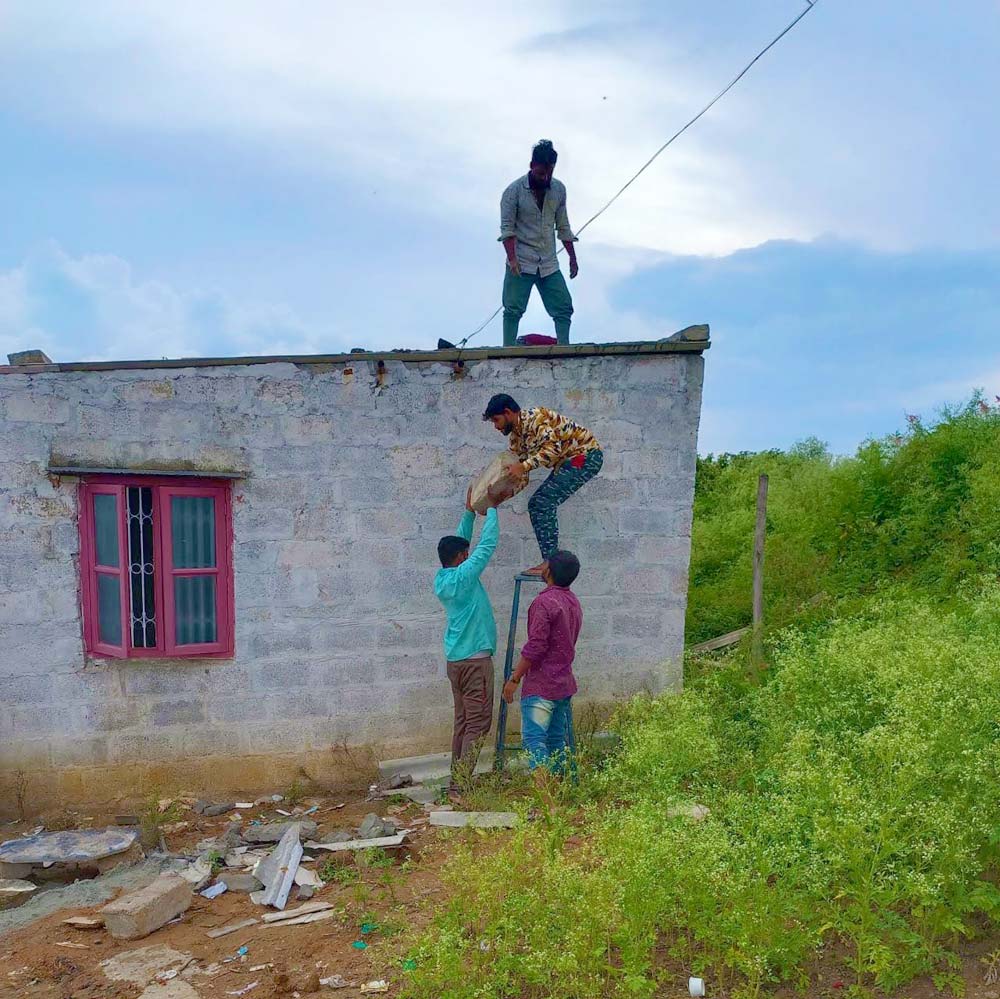 Painting the prayer house
After the roof was on, the guys got together and bought paint and had a painting party!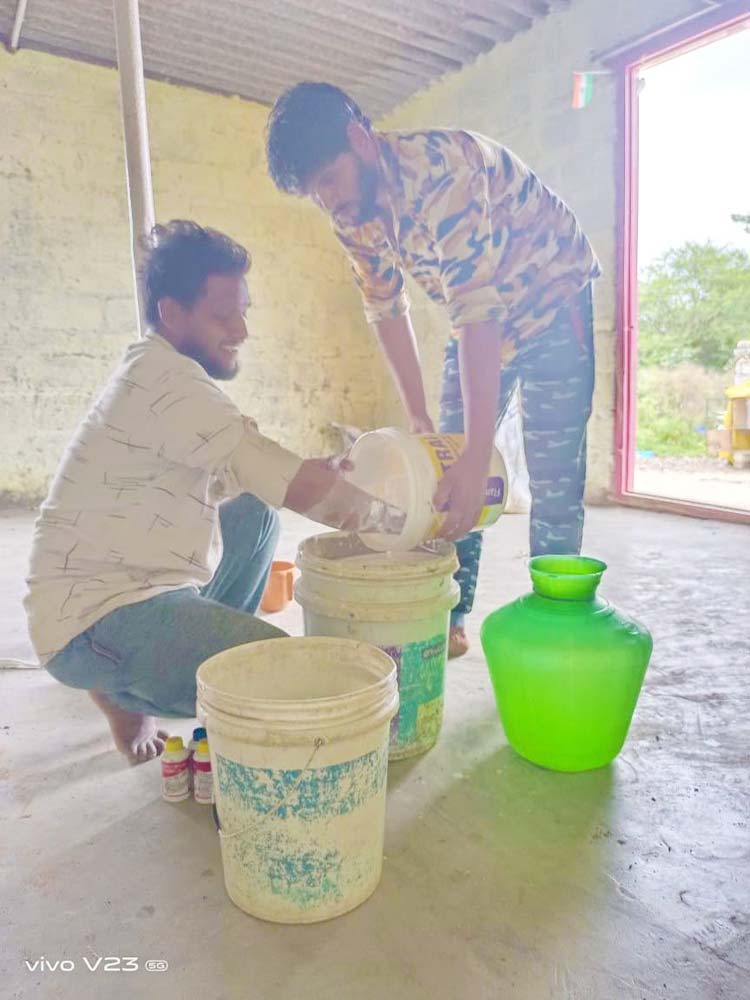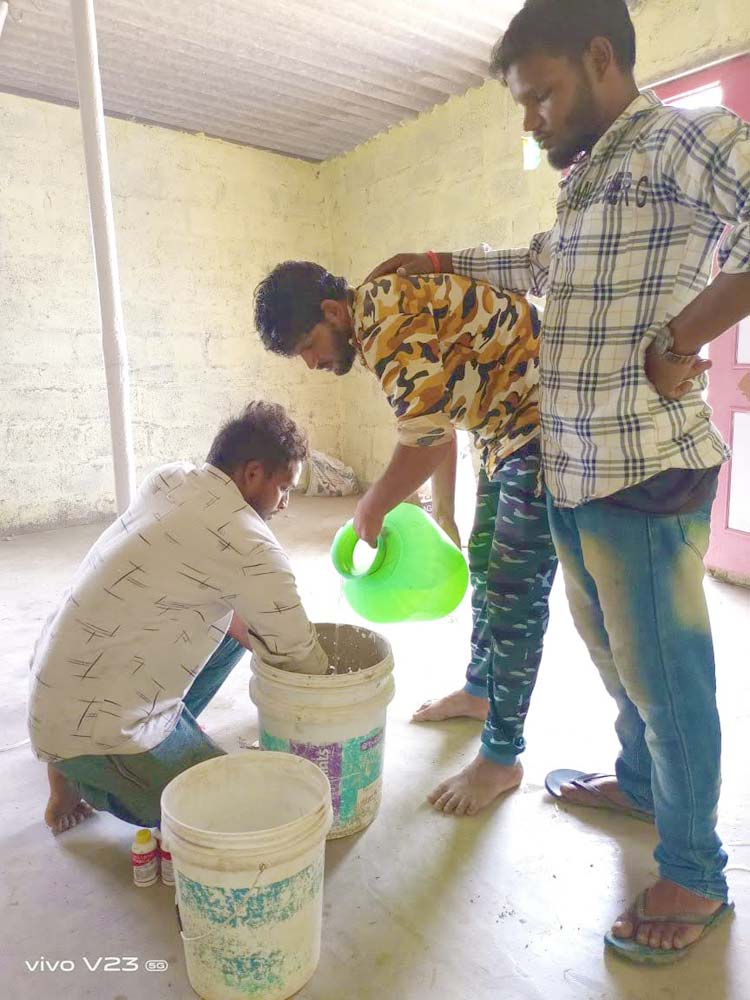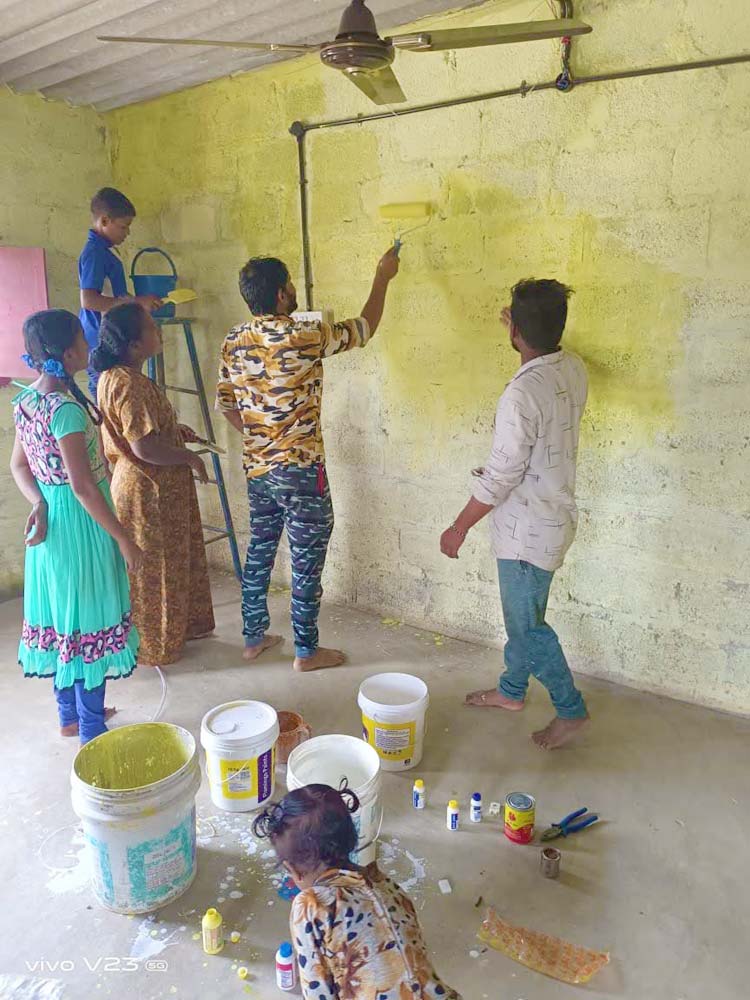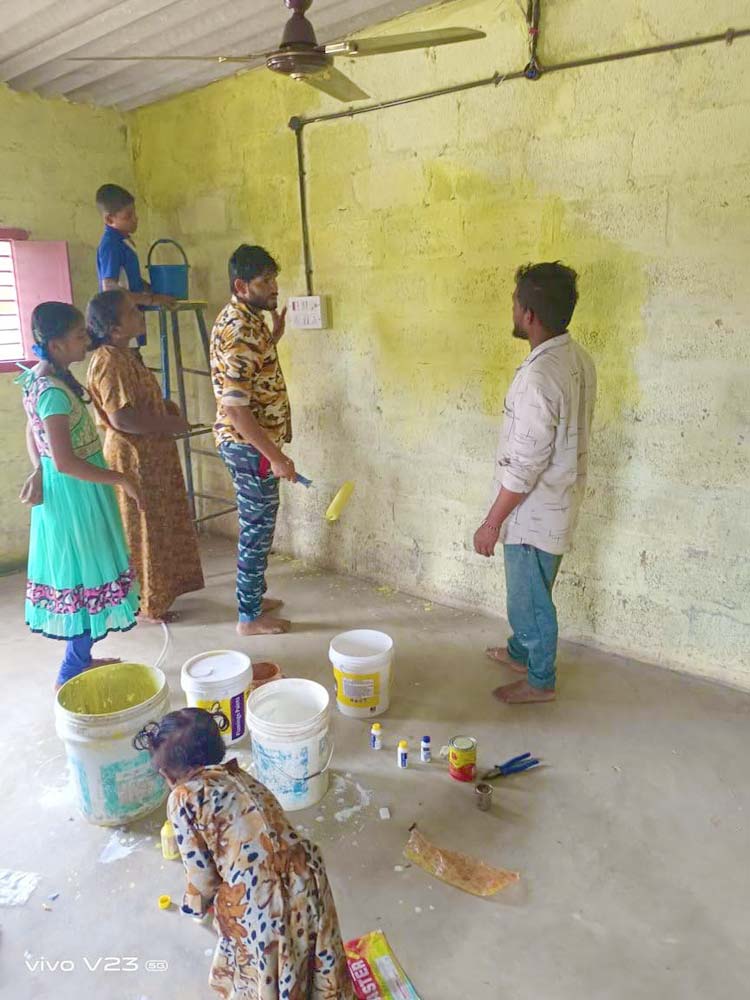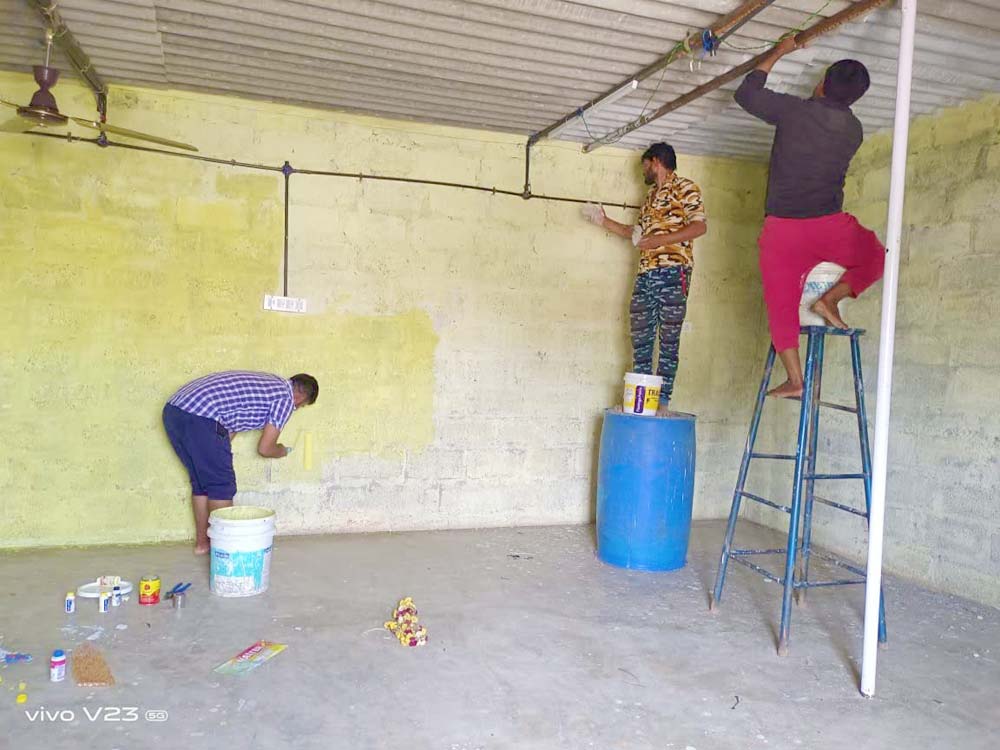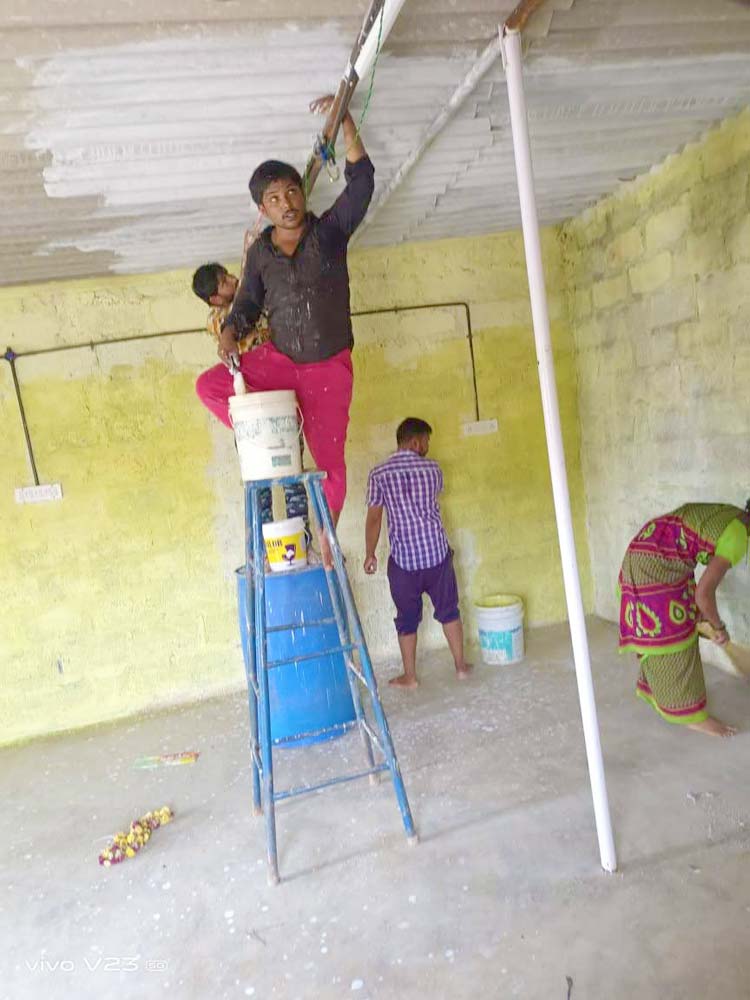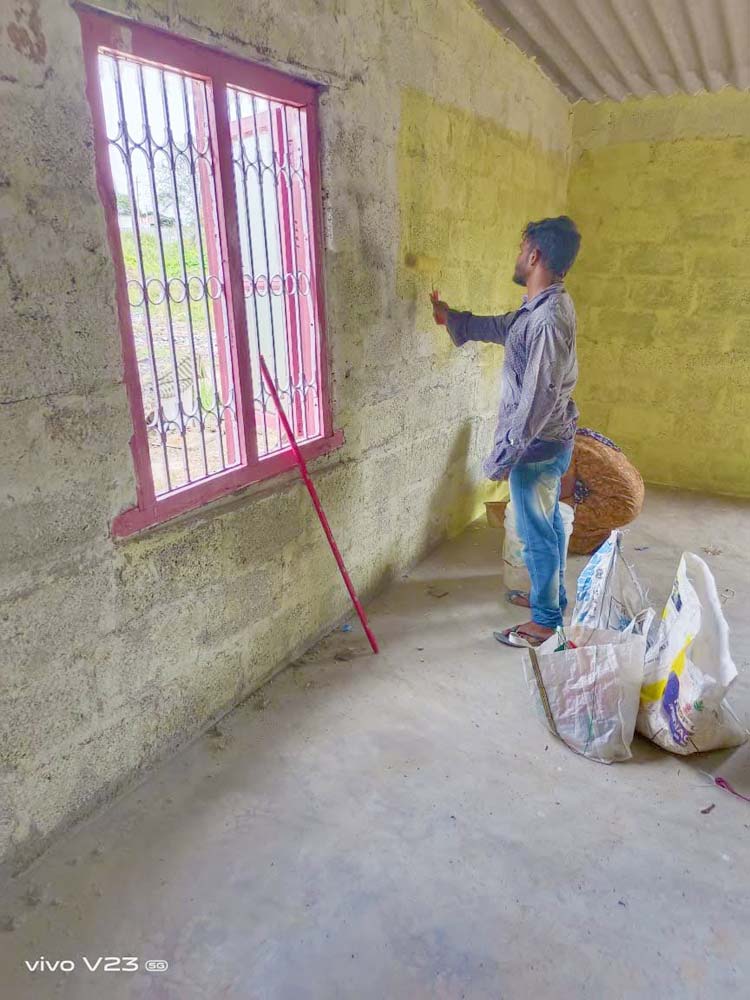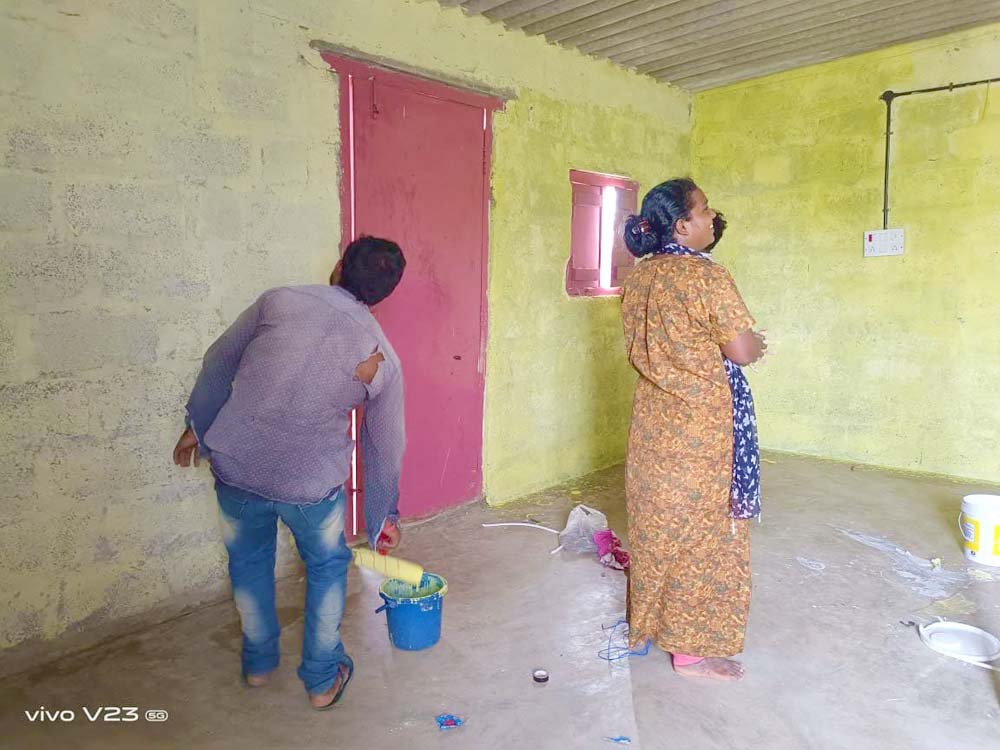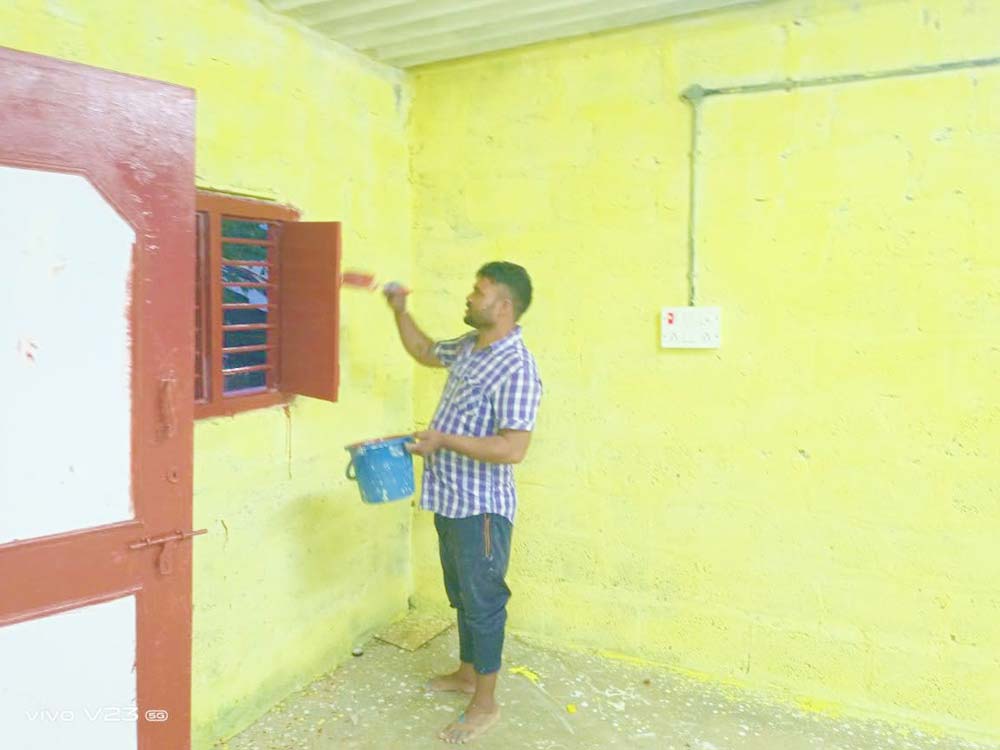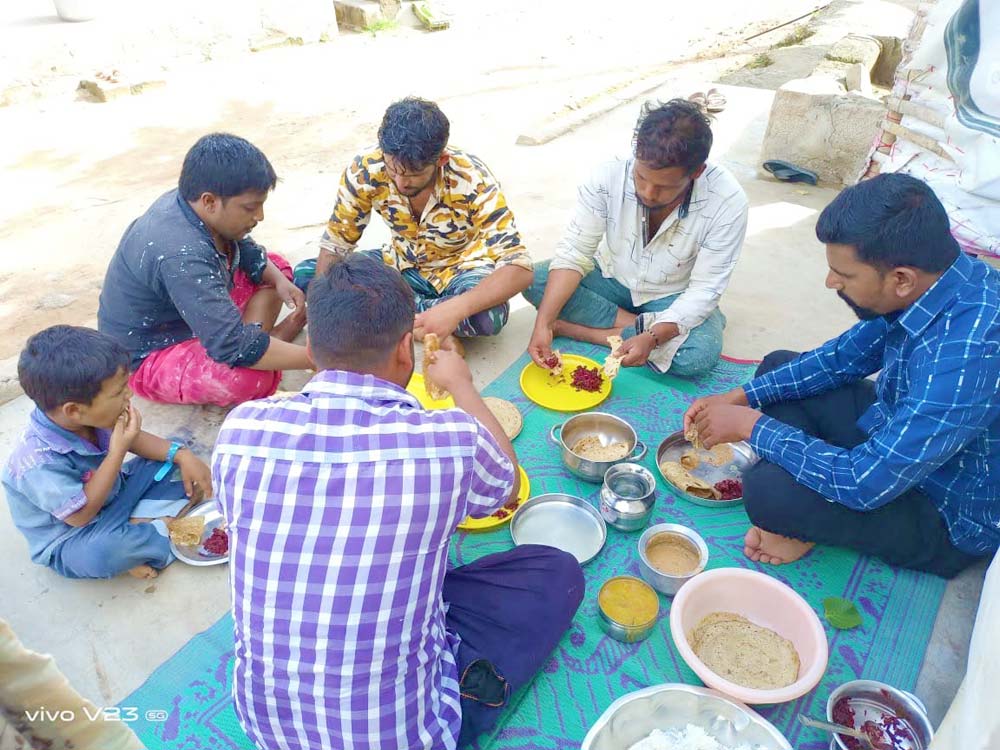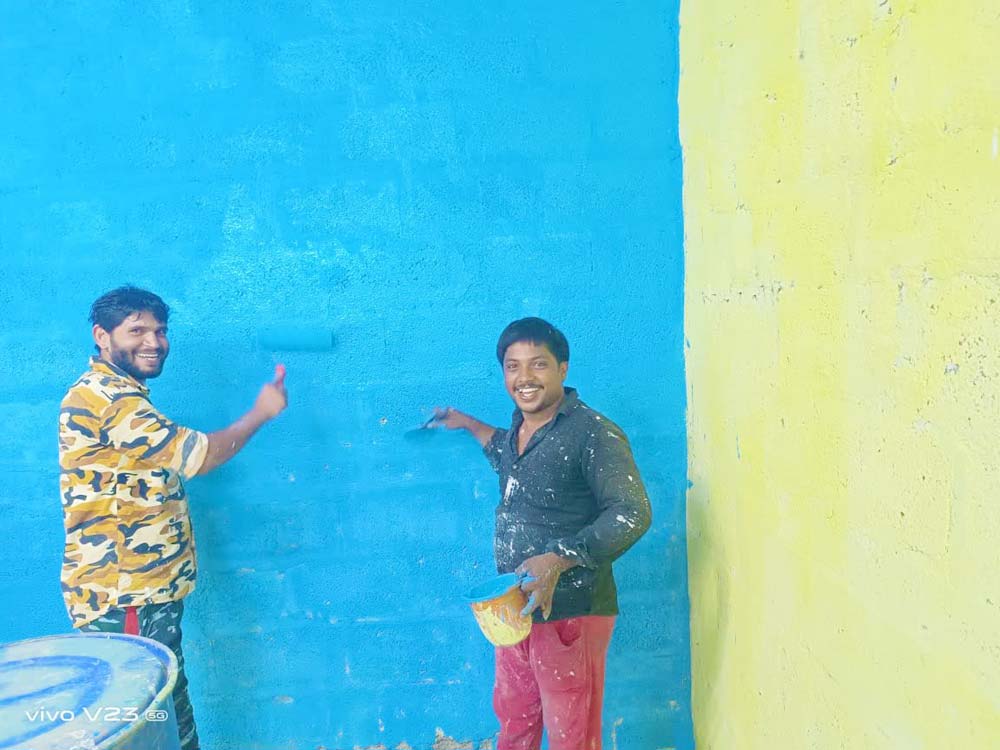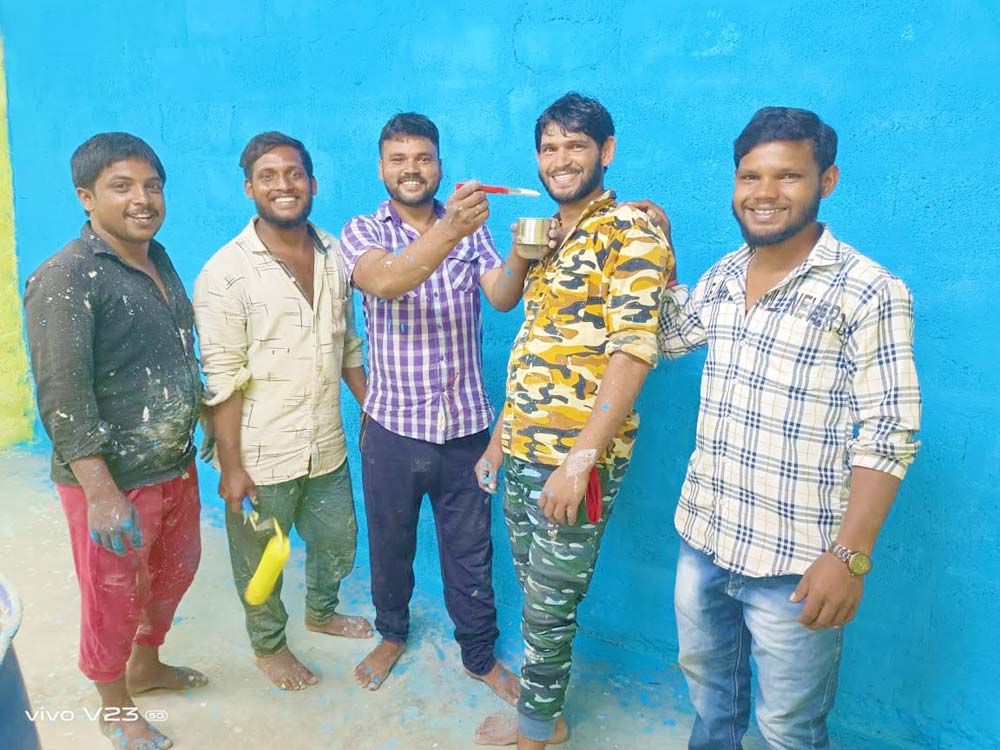 Sewing!
Last winter the ladies graduated from our tailoring school! And our group here got them sewing machines for Christmas. With the pandemic and the challenges with the developer and the government, the ladies have been disappointed that the year hasn't gone the way they had hoped with a tailoring shop. But they've been making things to sell at the markets! I'm so proud of them! Several of you have asked about supporting them by buying things they make, and we're looking into that now! We'll see if we could get a box shipped out before Christmas time with a few items for those who are interested.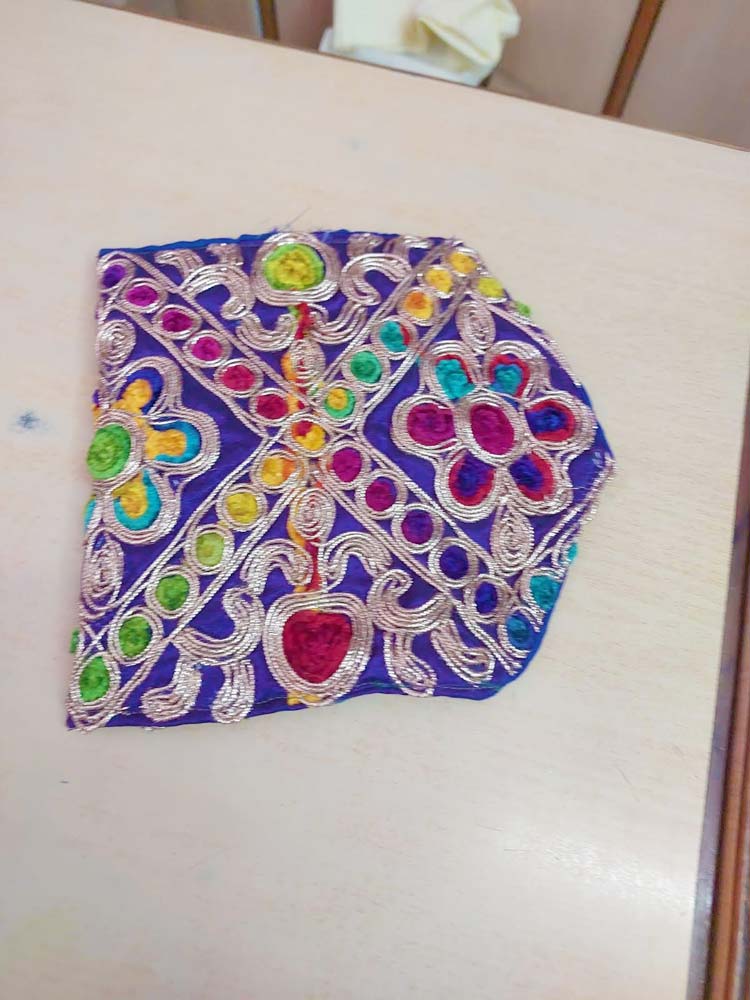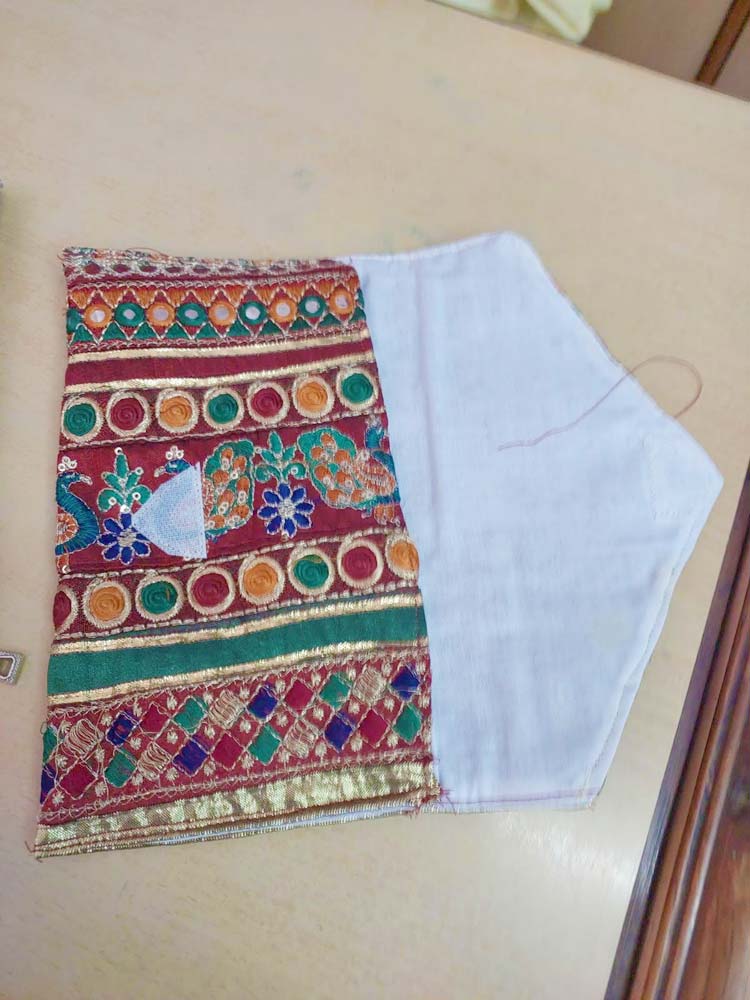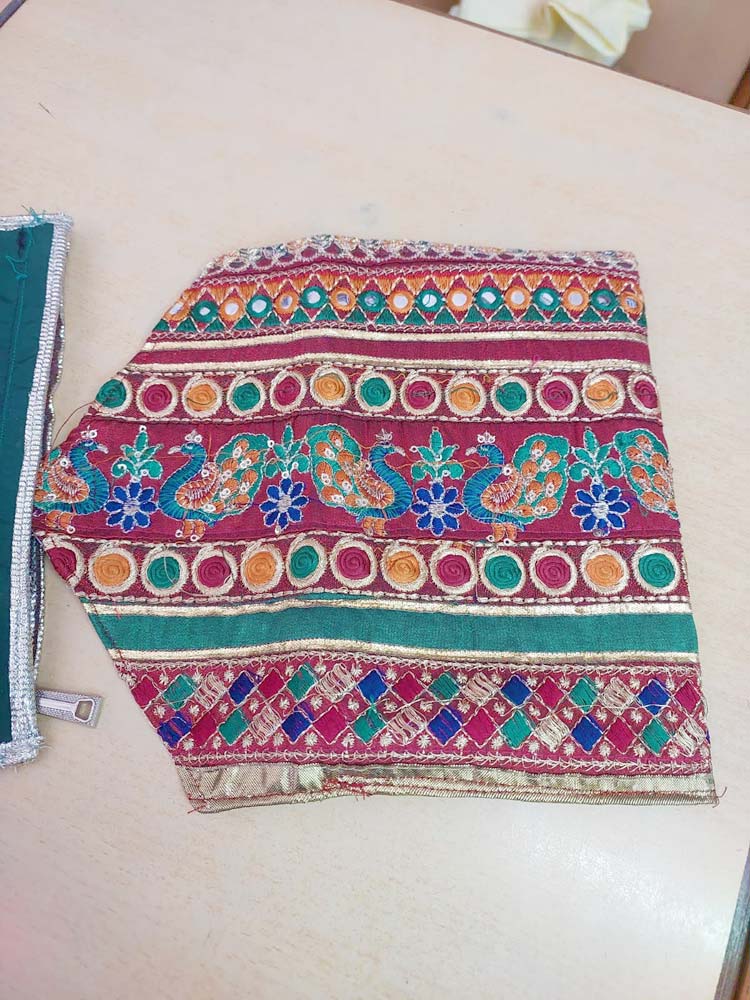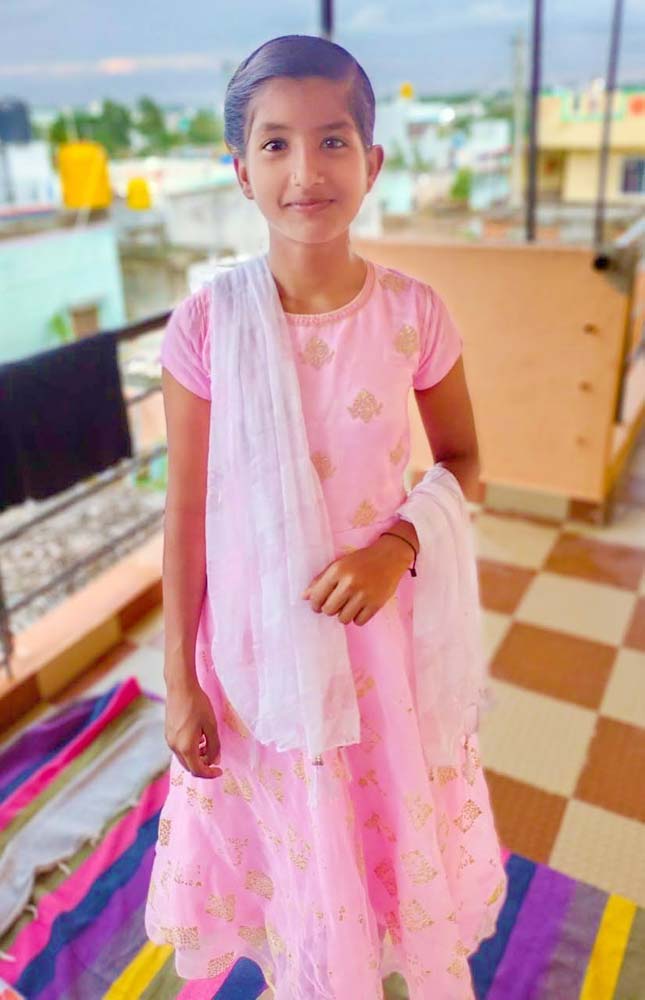 With Manju's village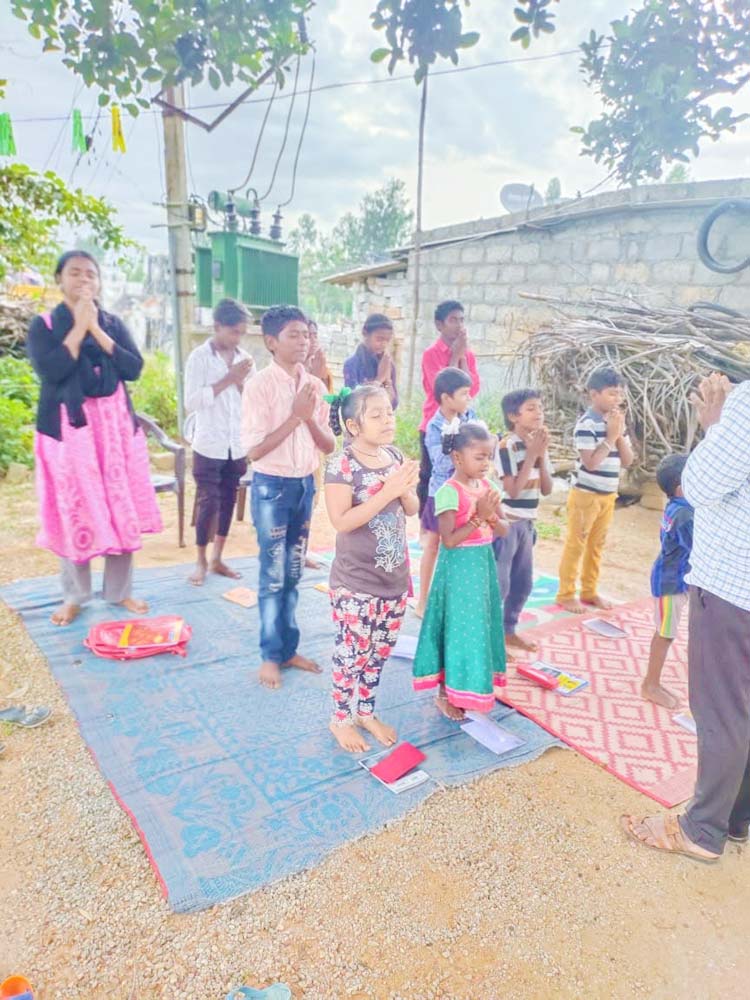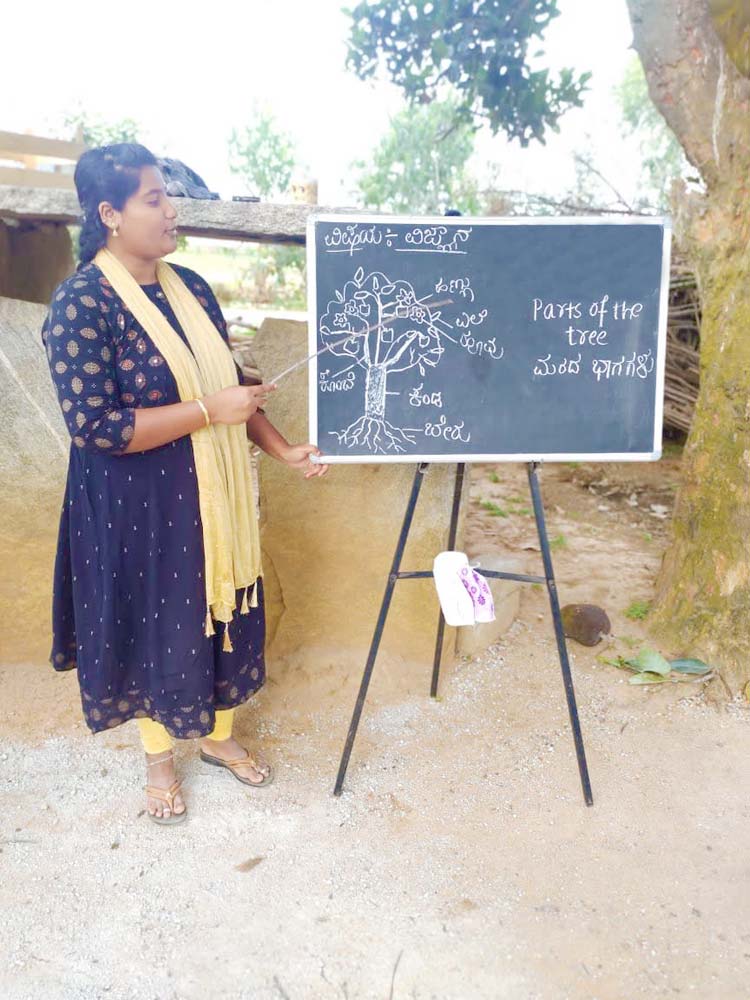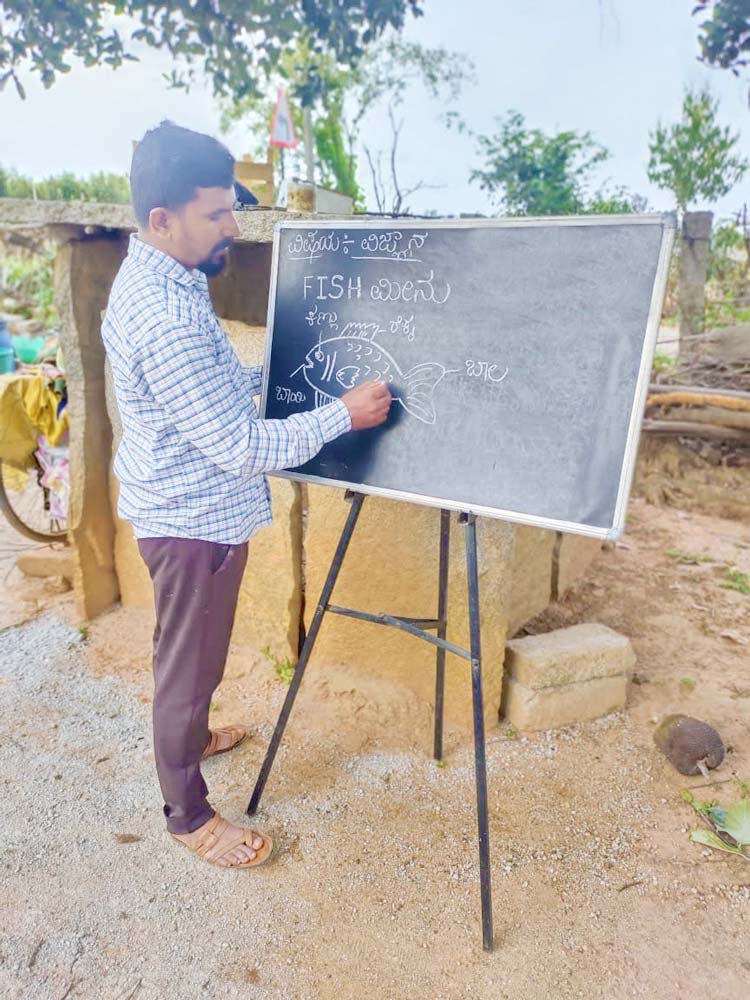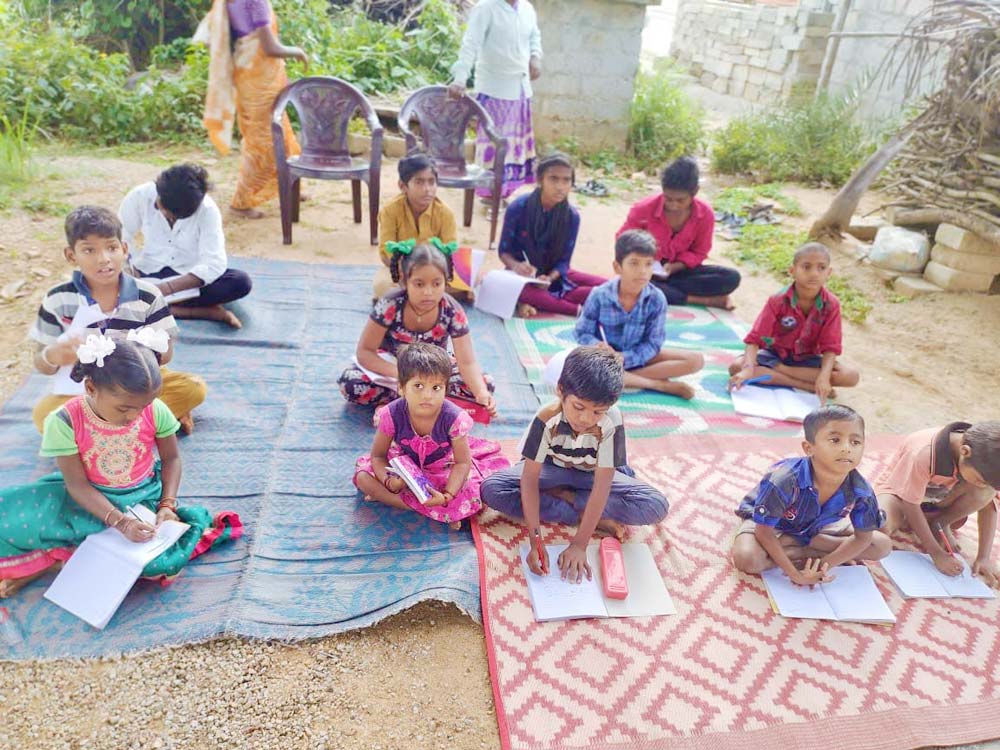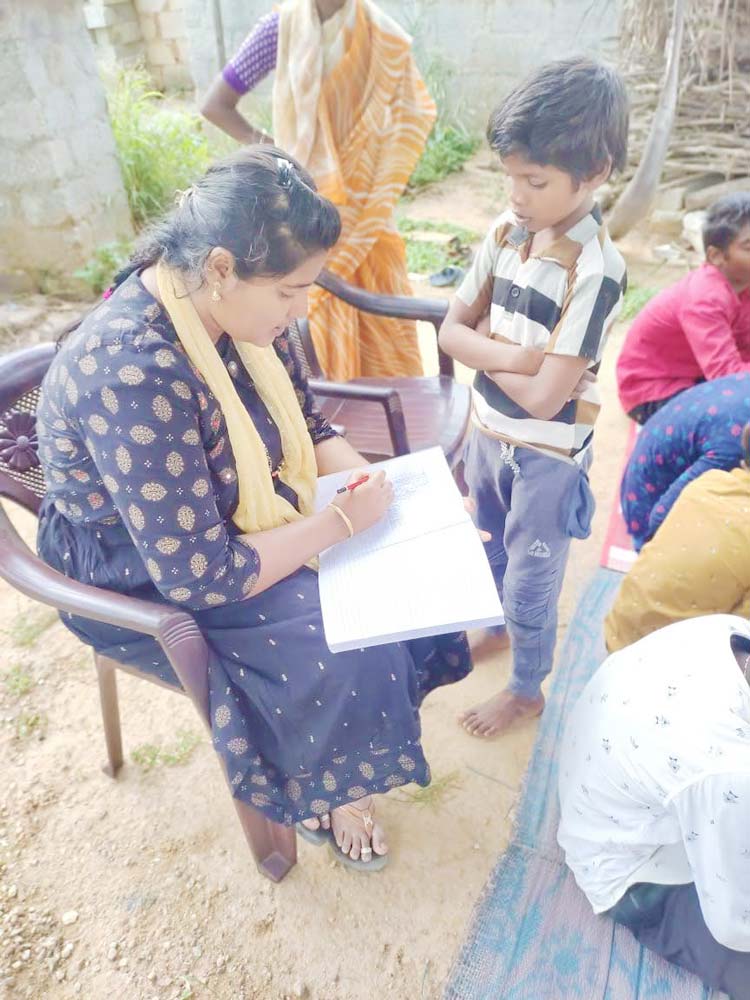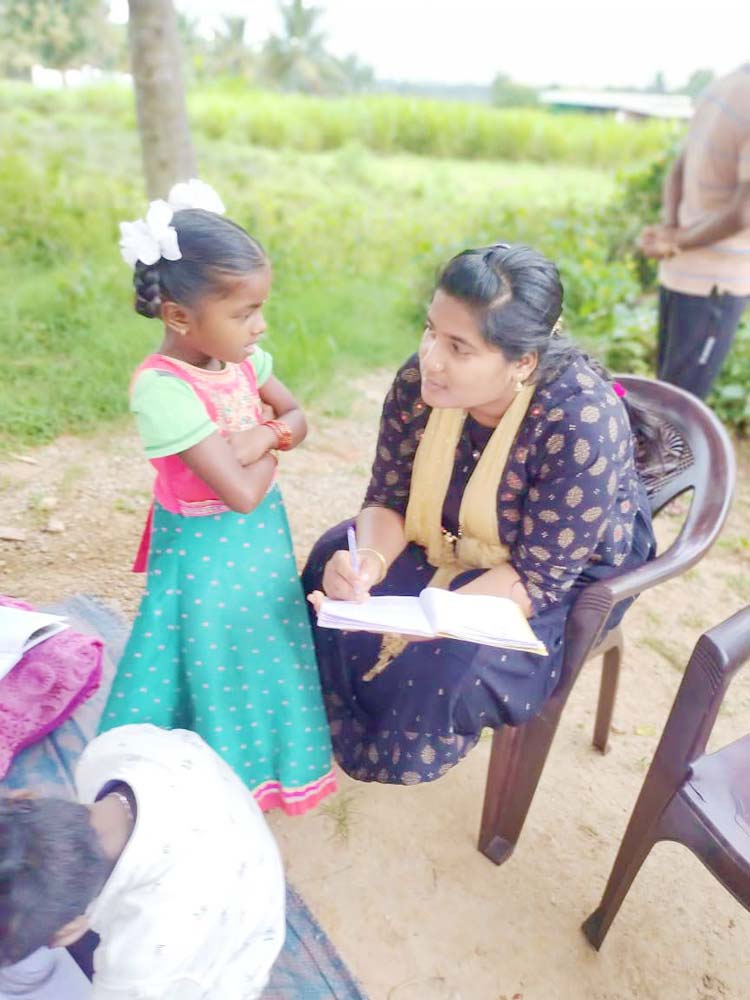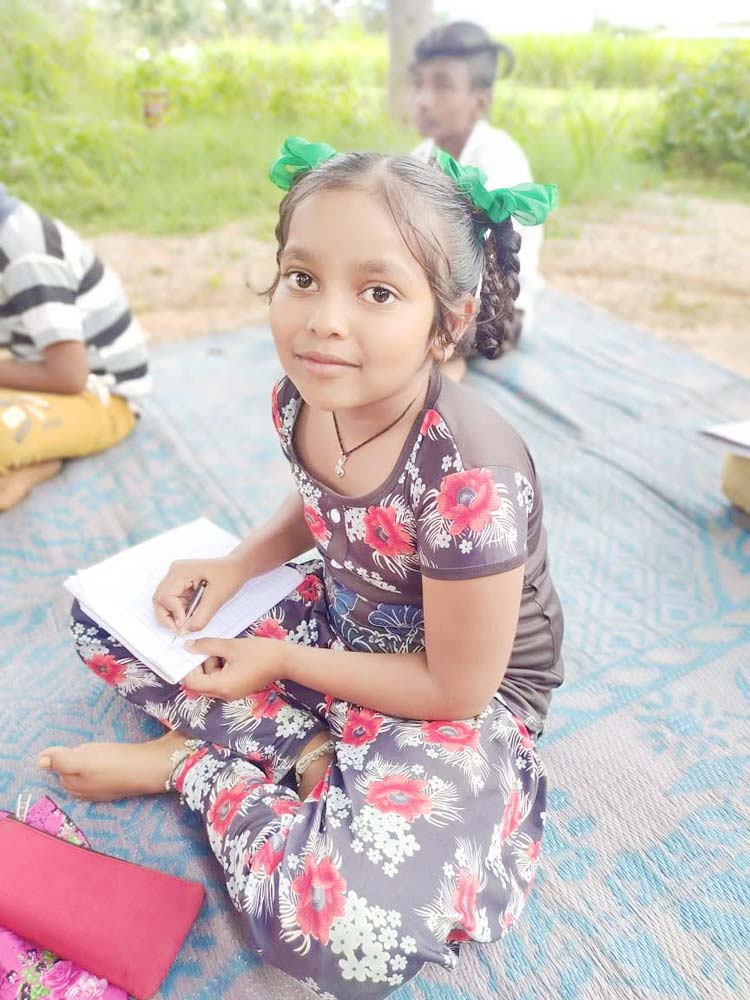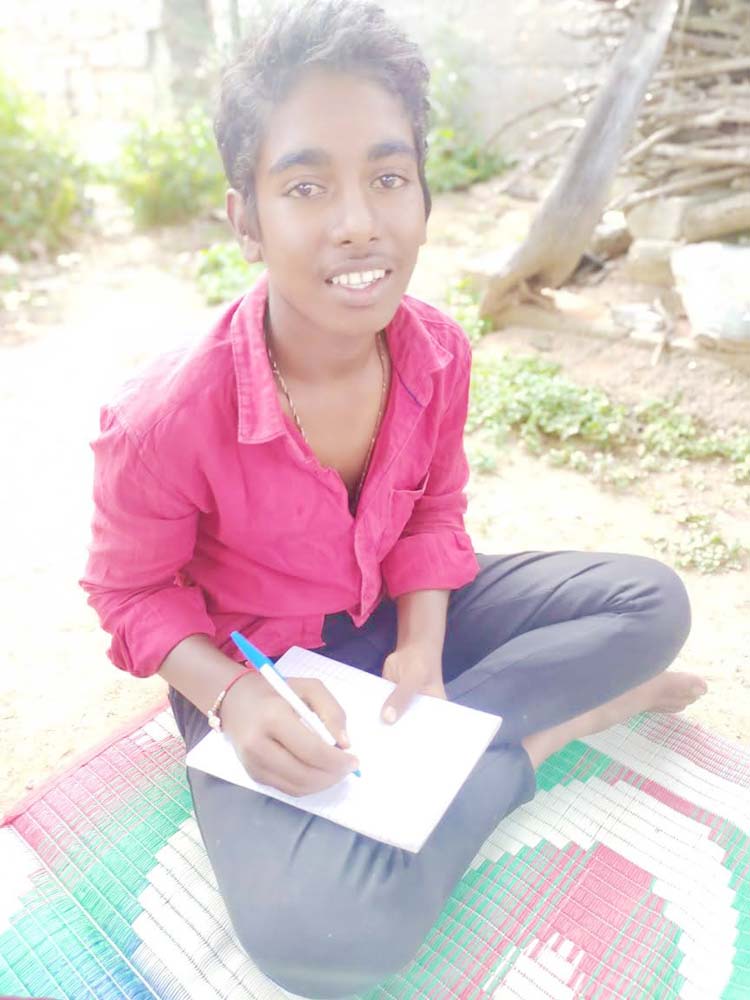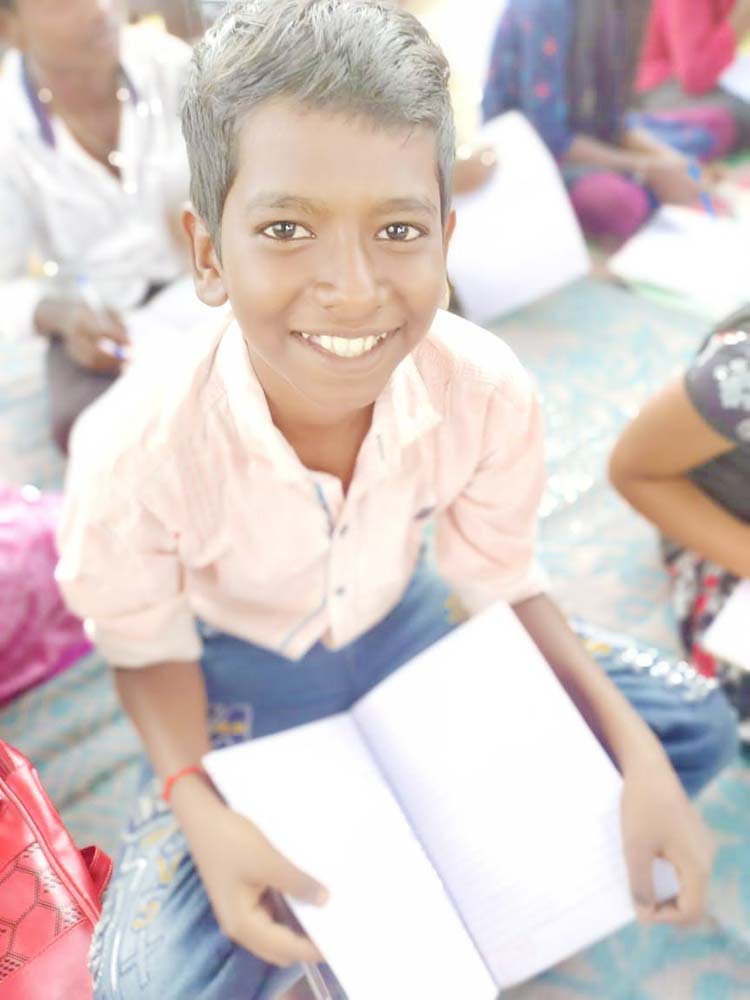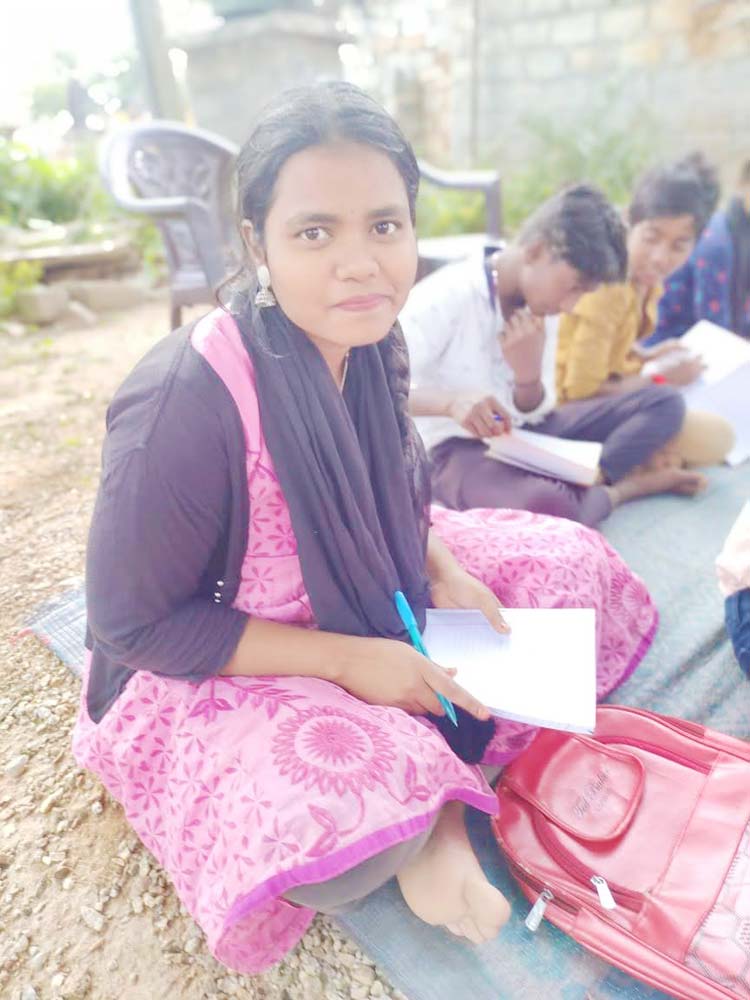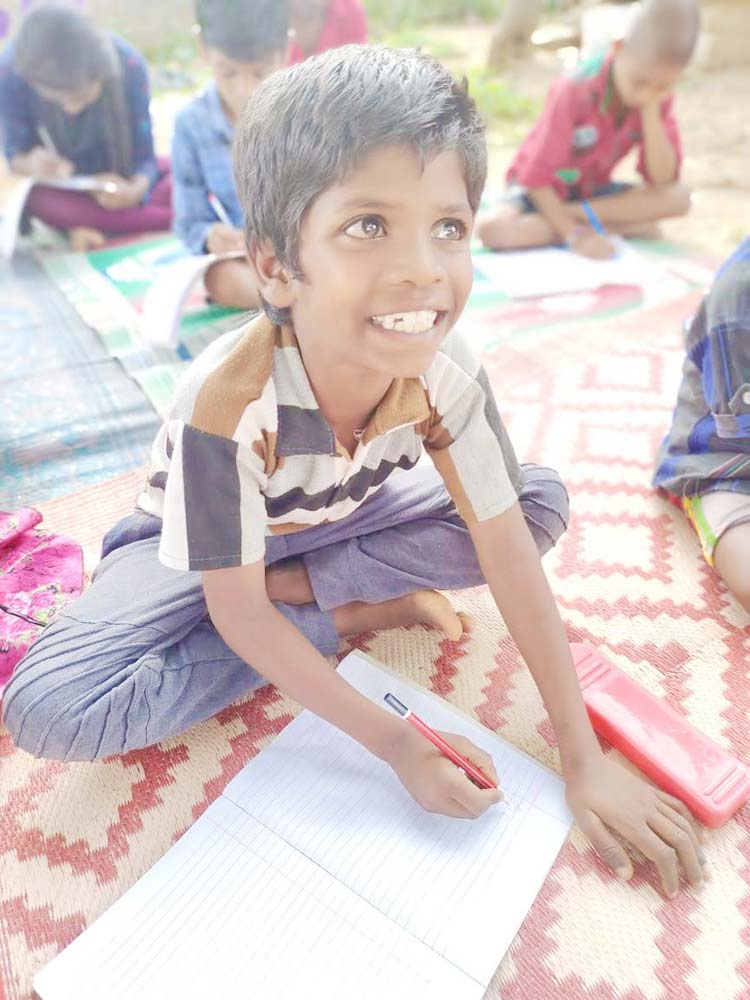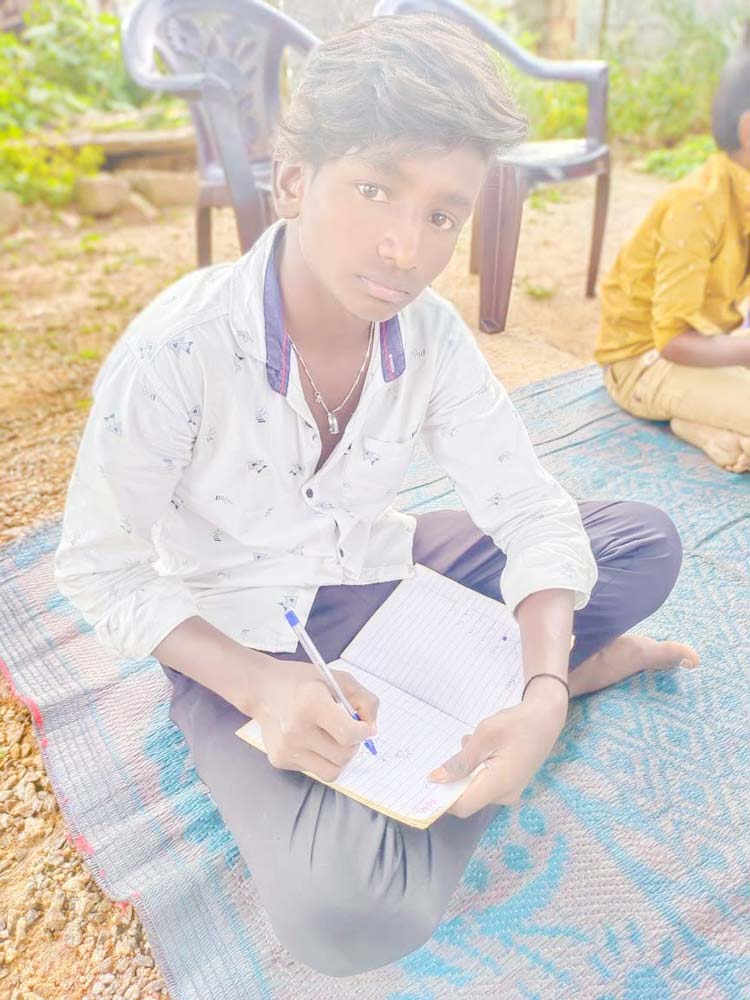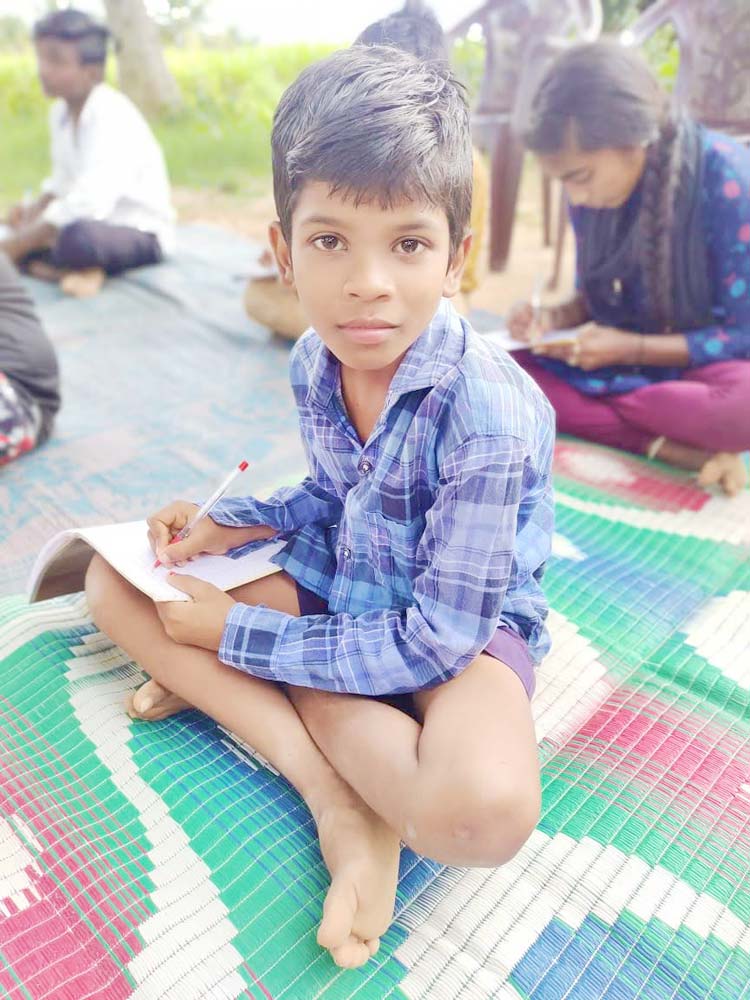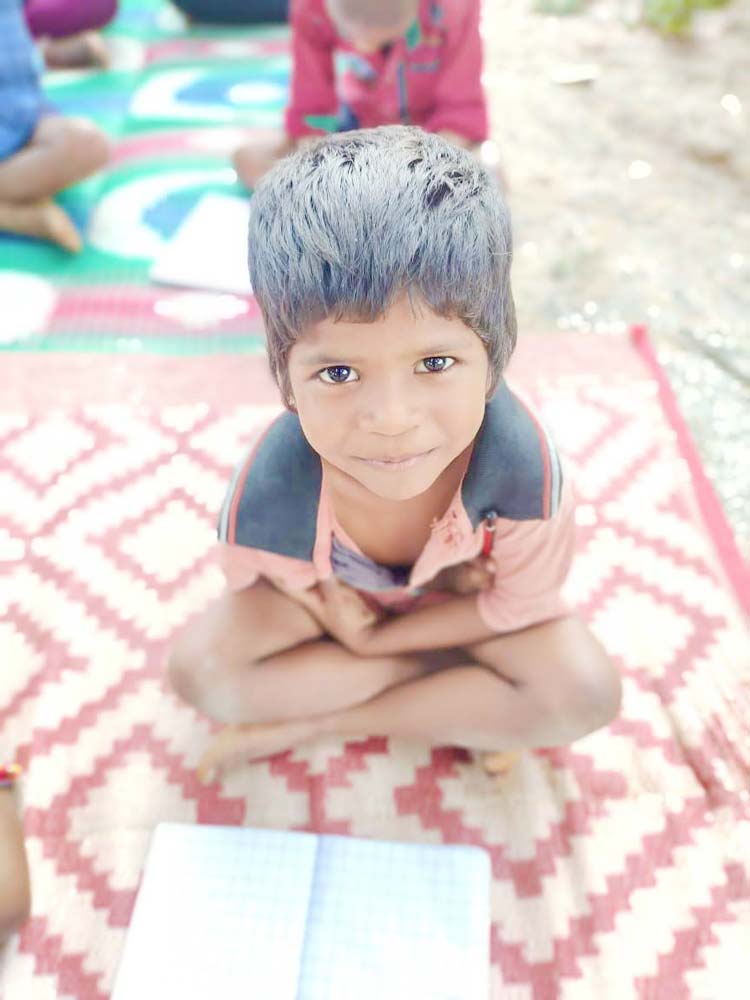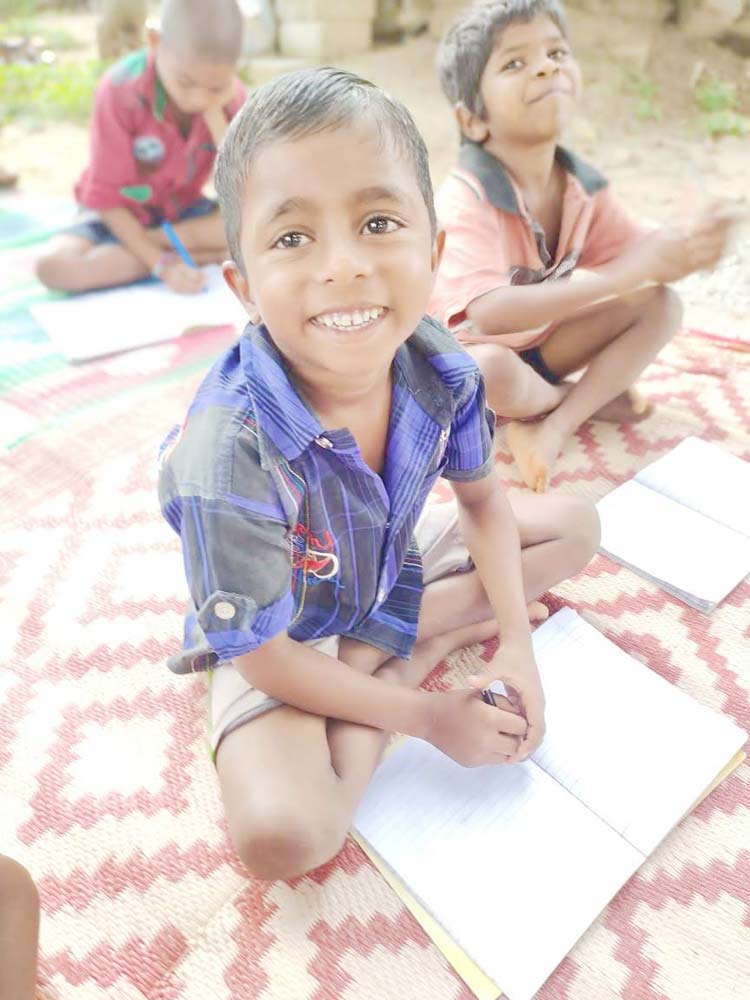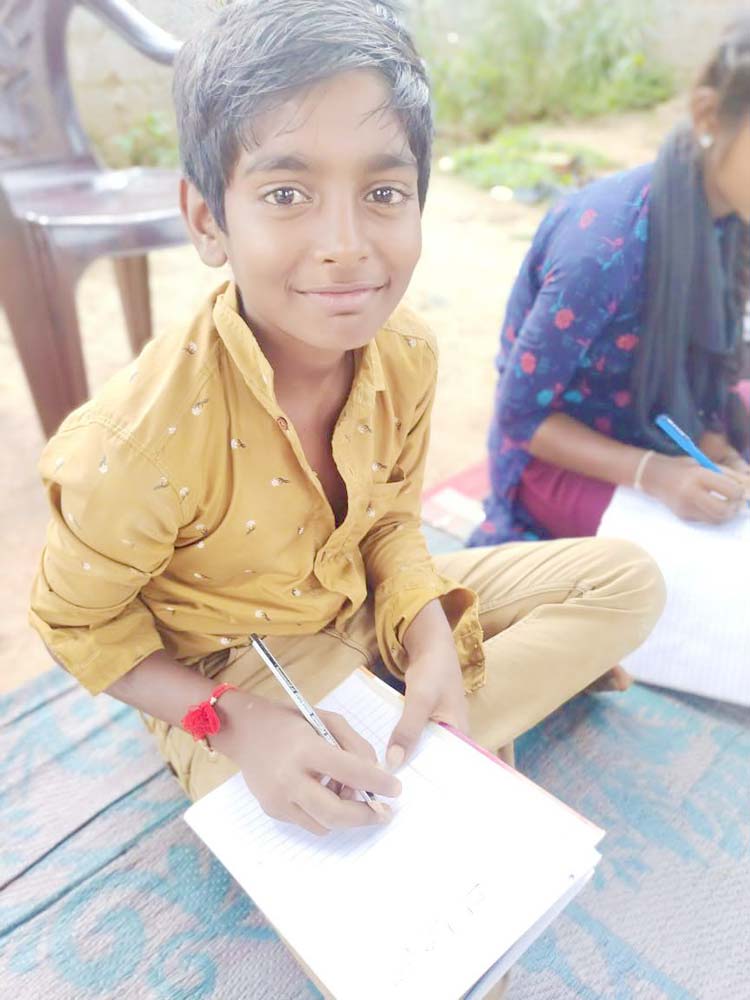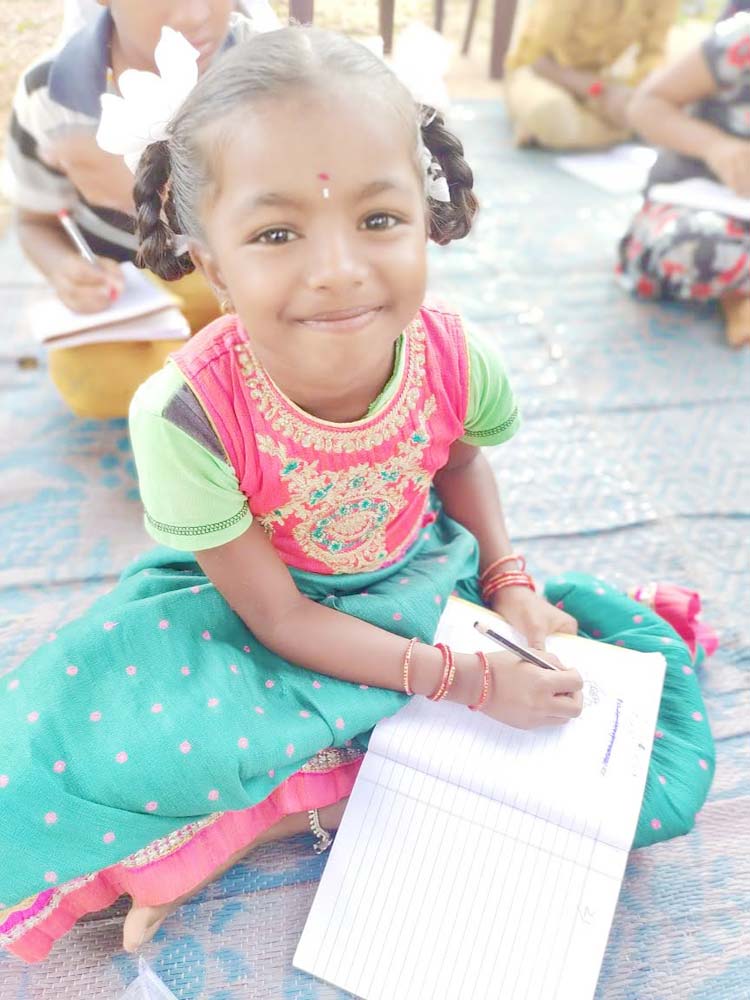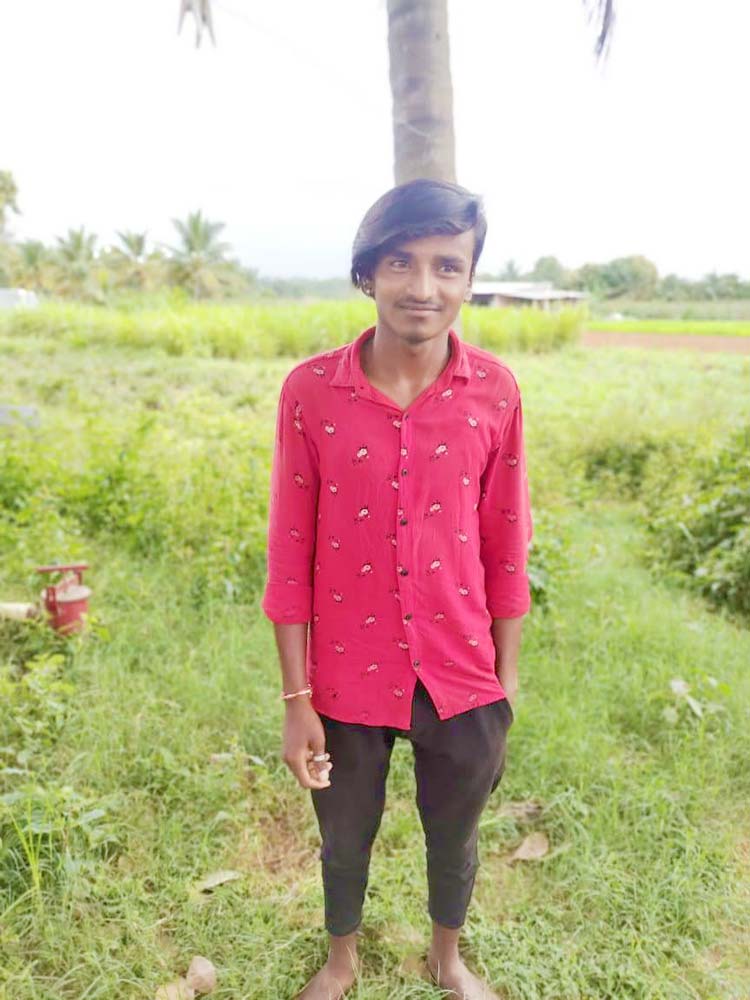 Our Sunday Service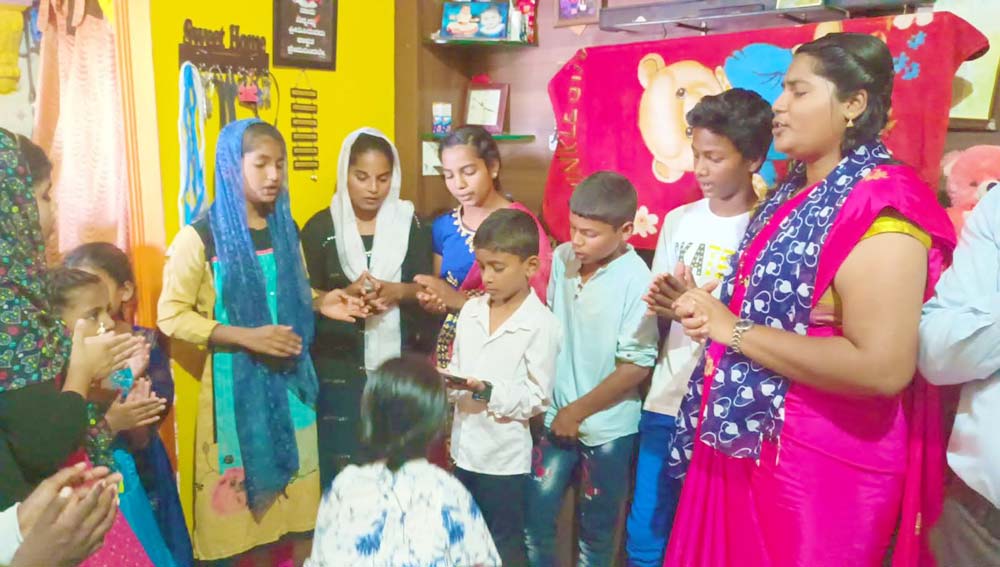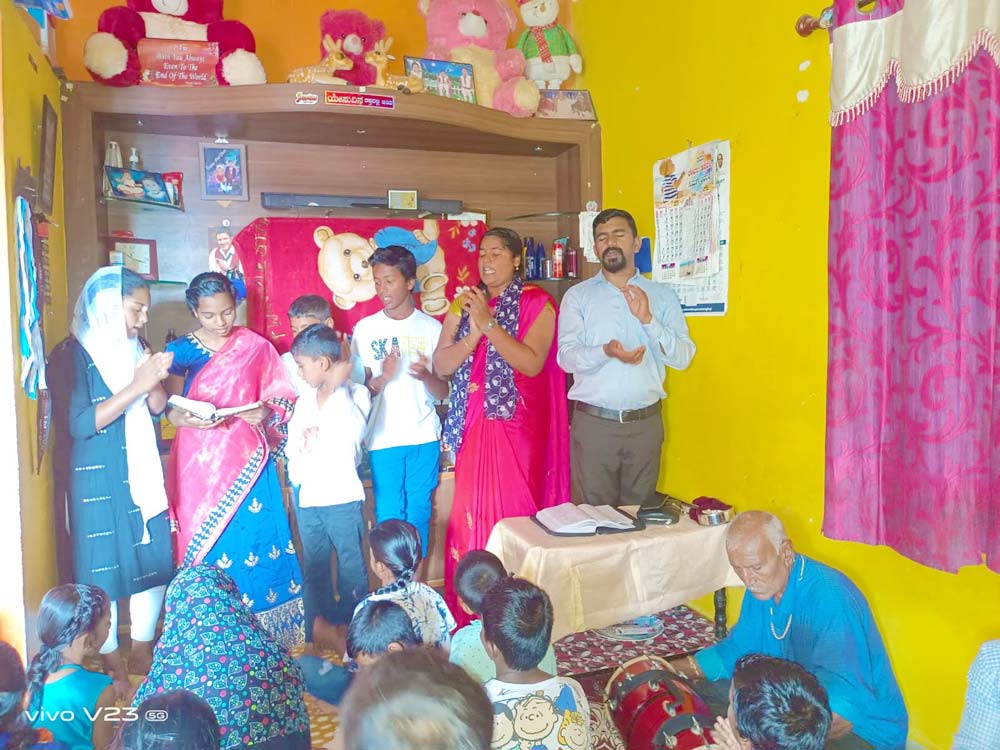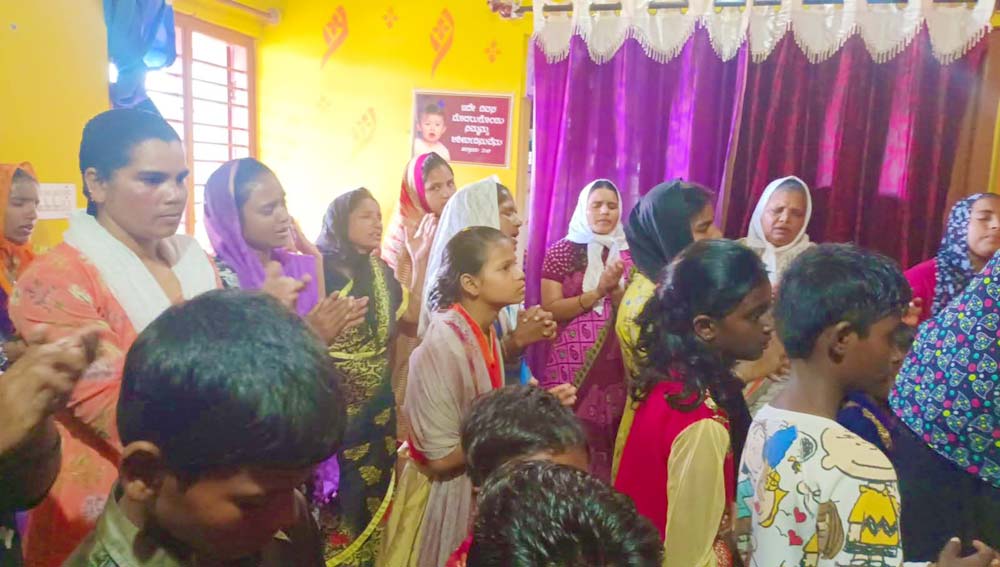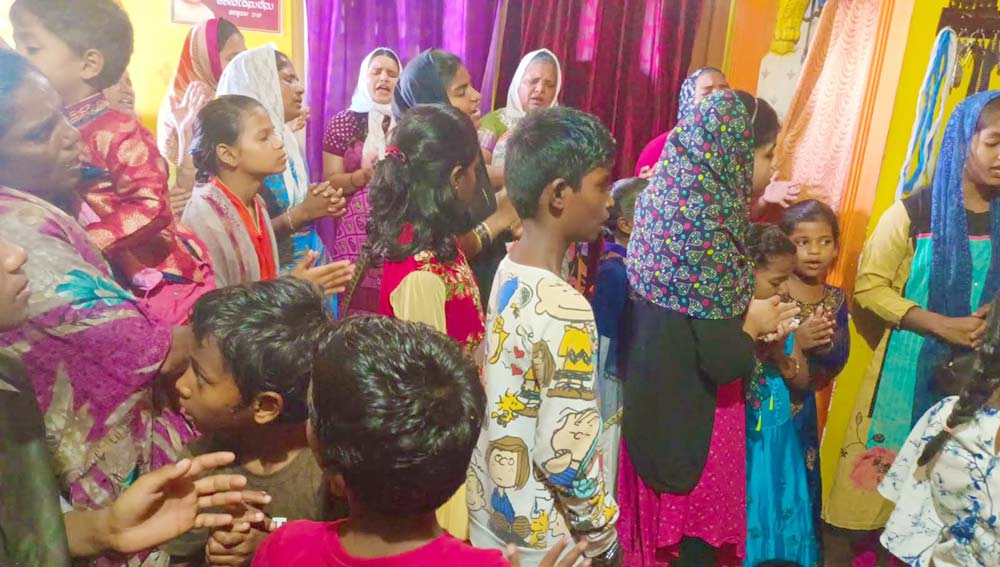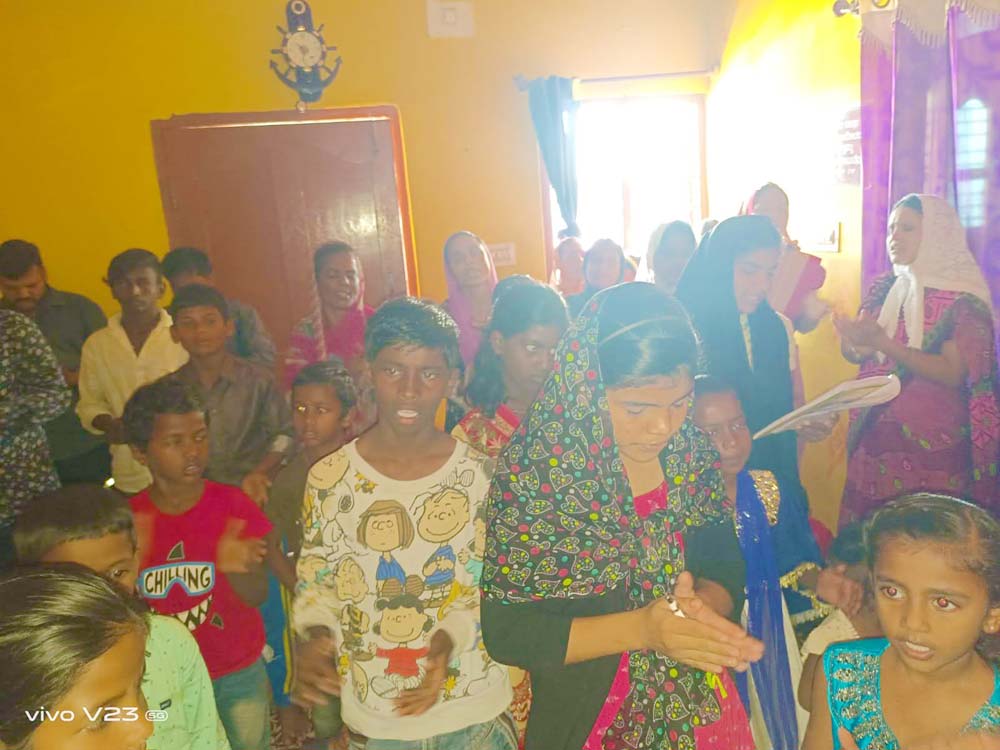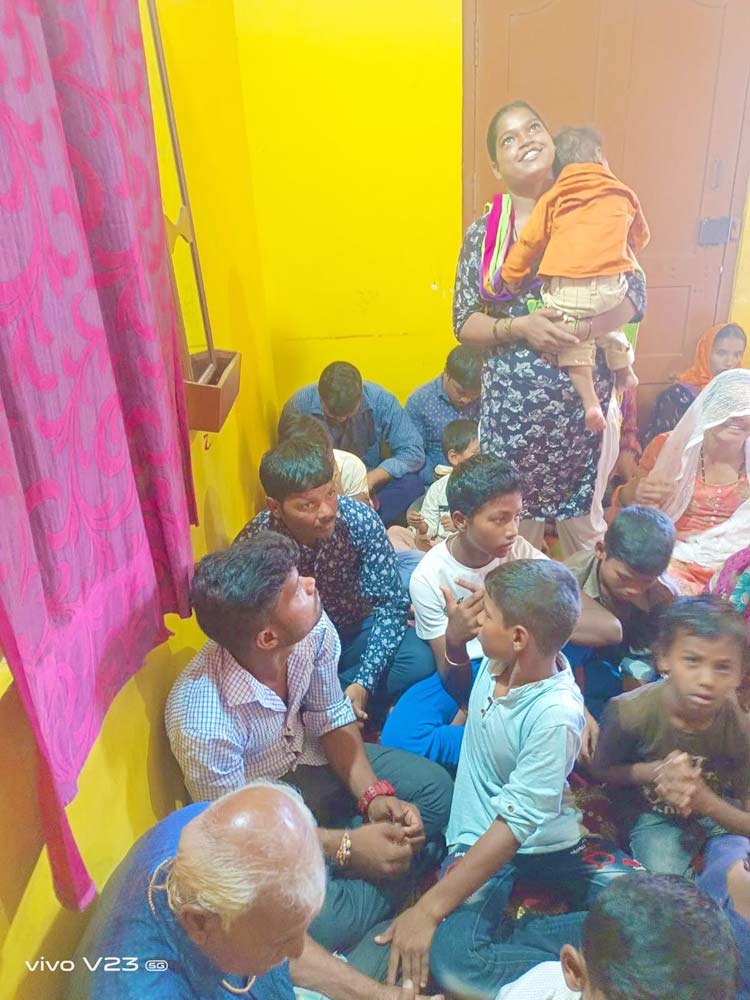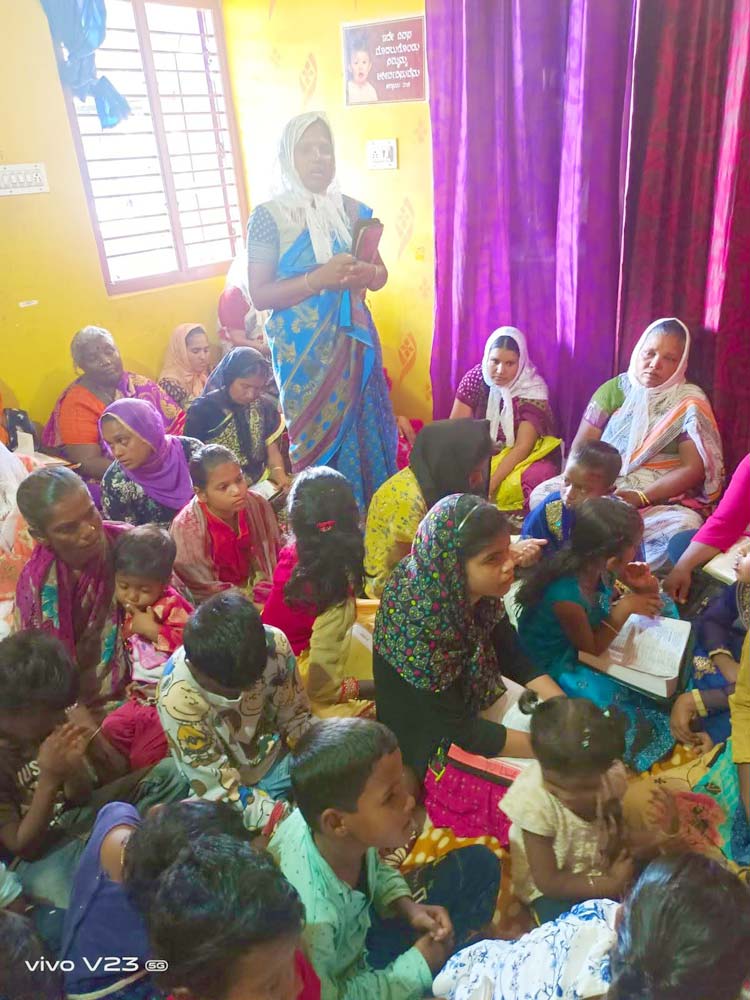 Sunday School Classes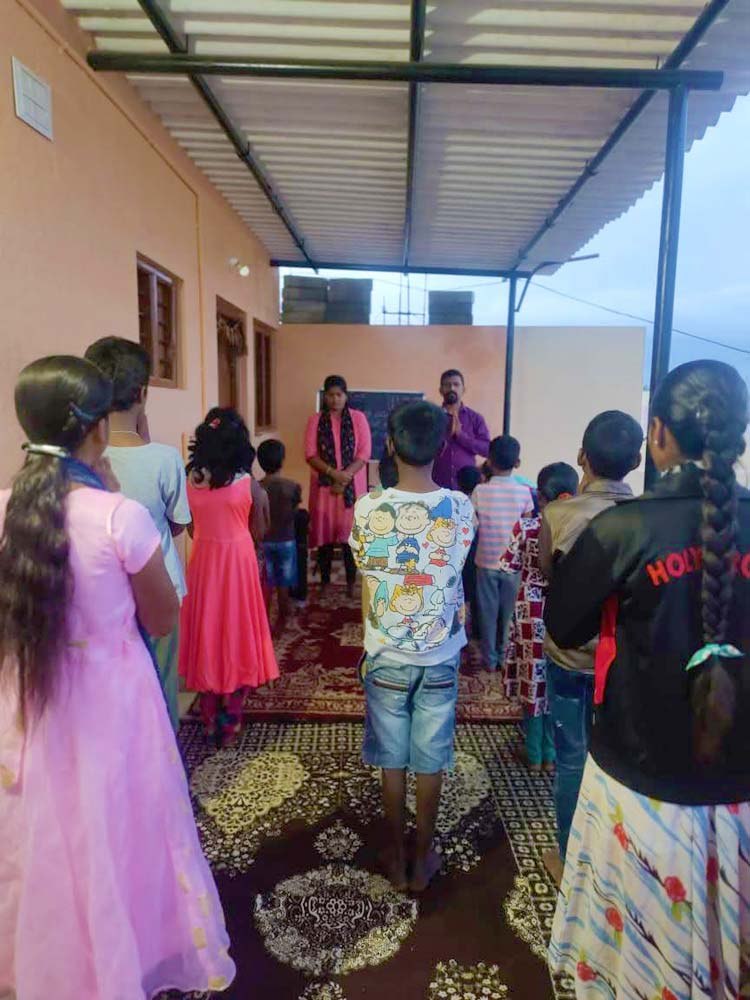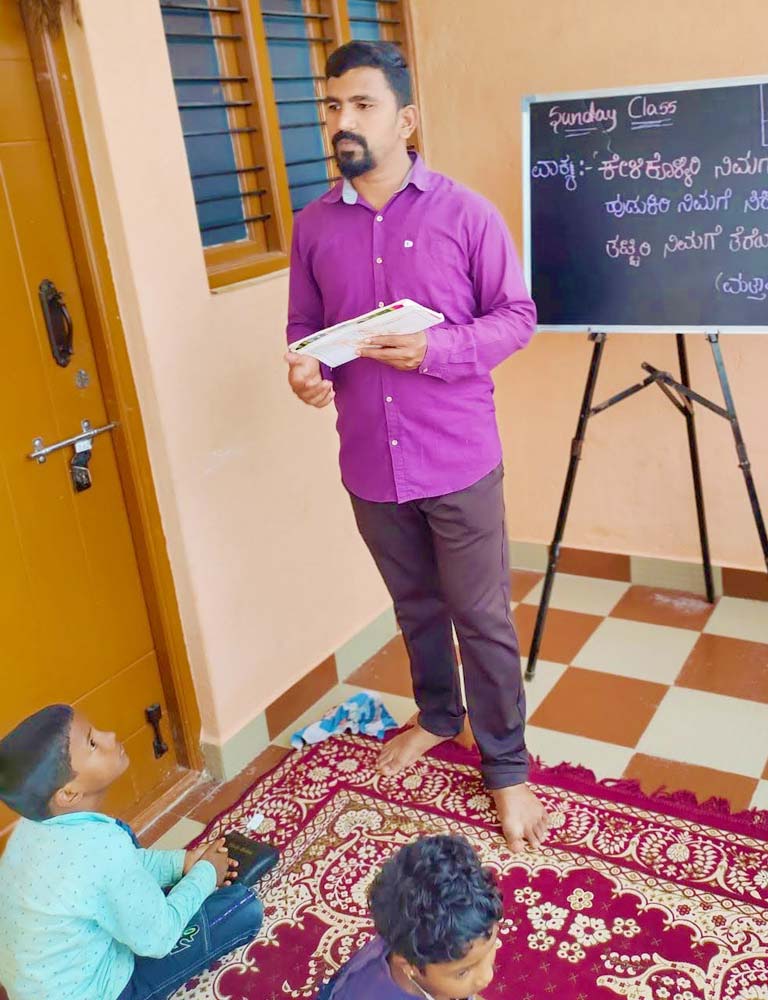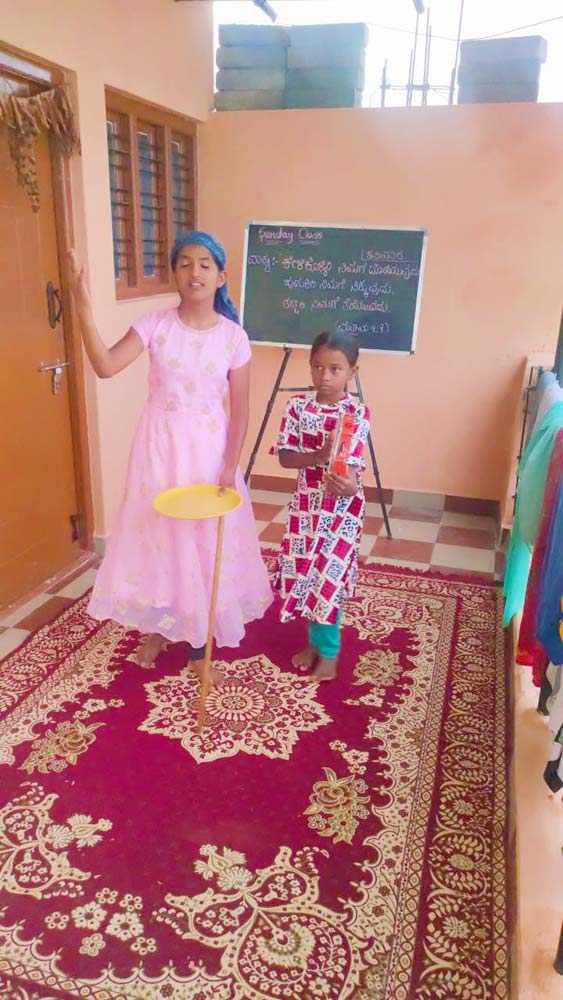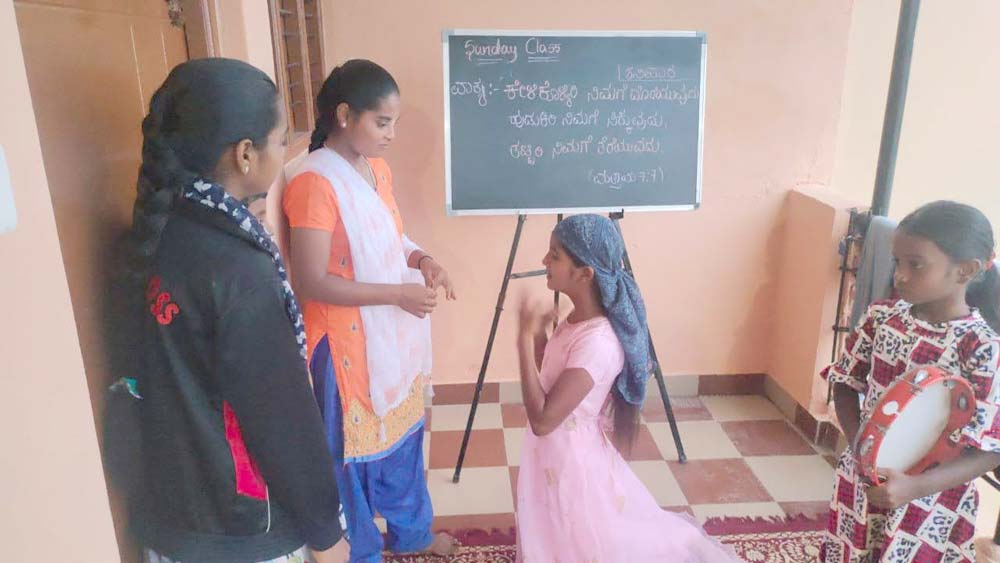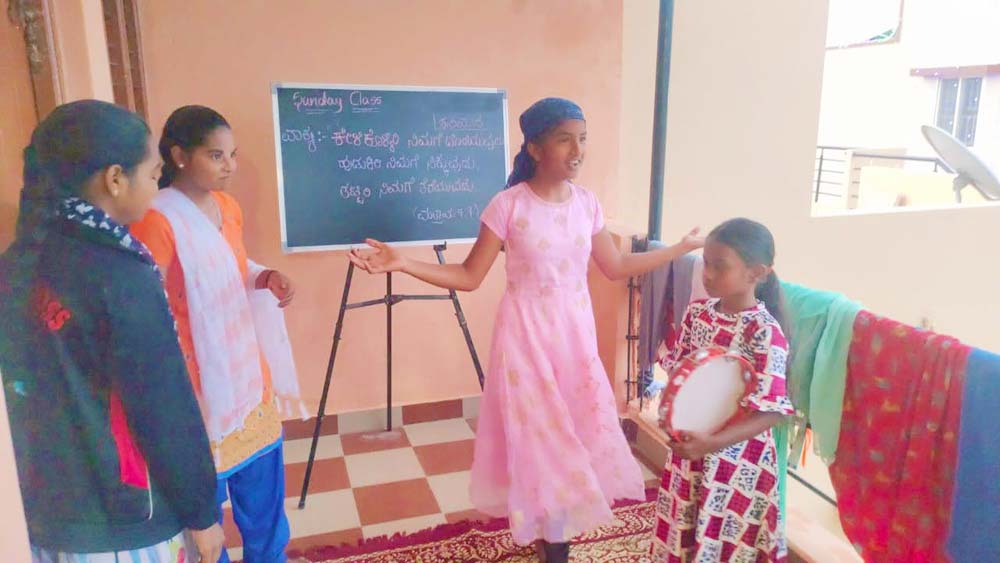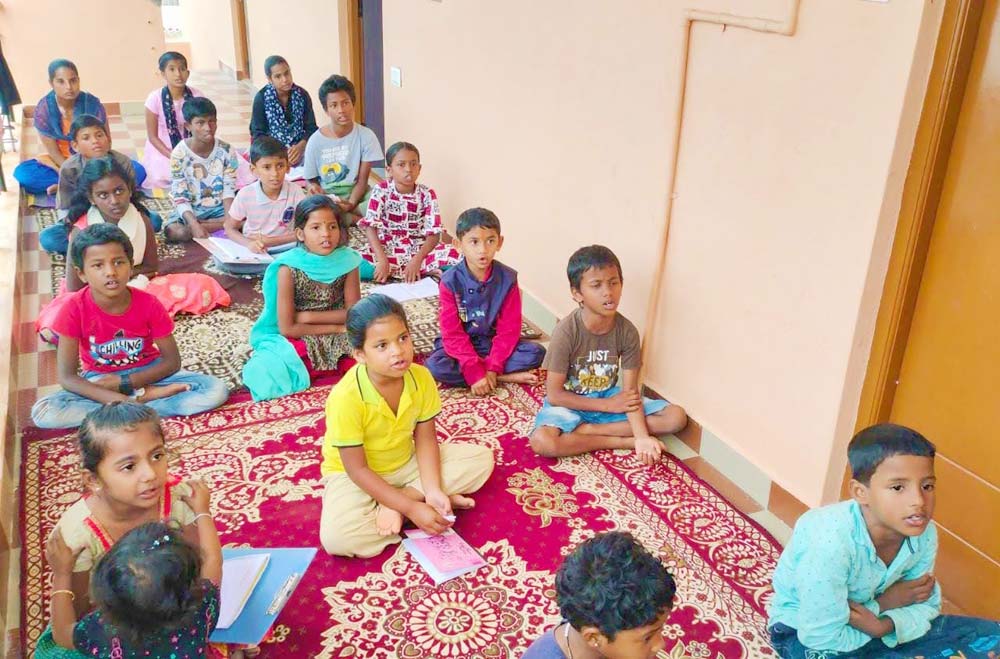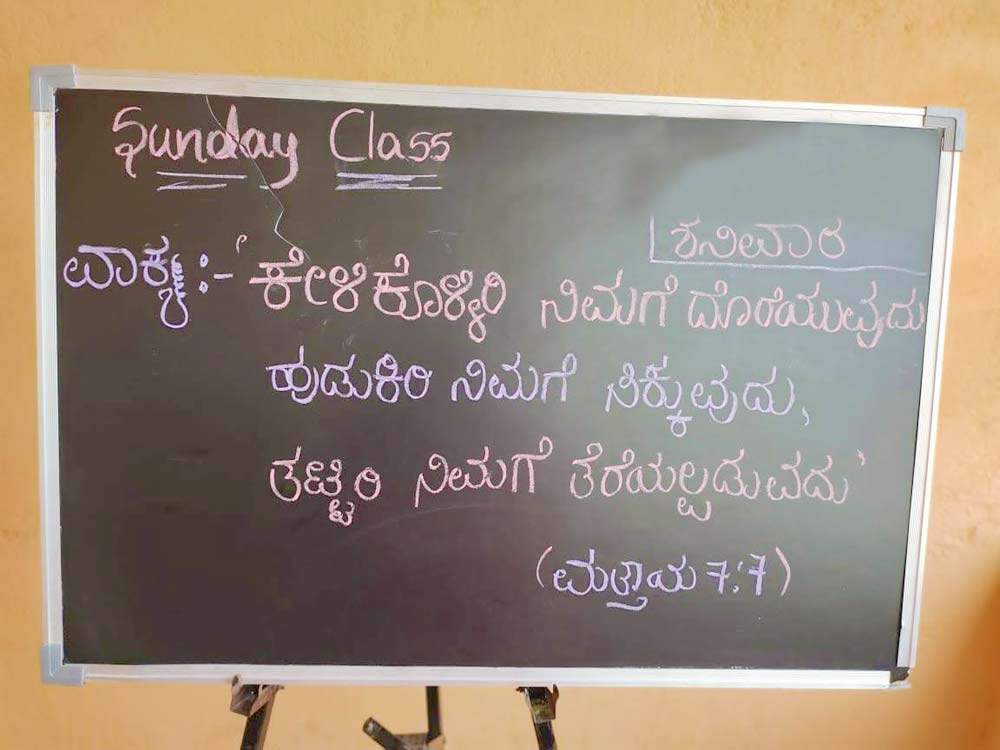 School Classes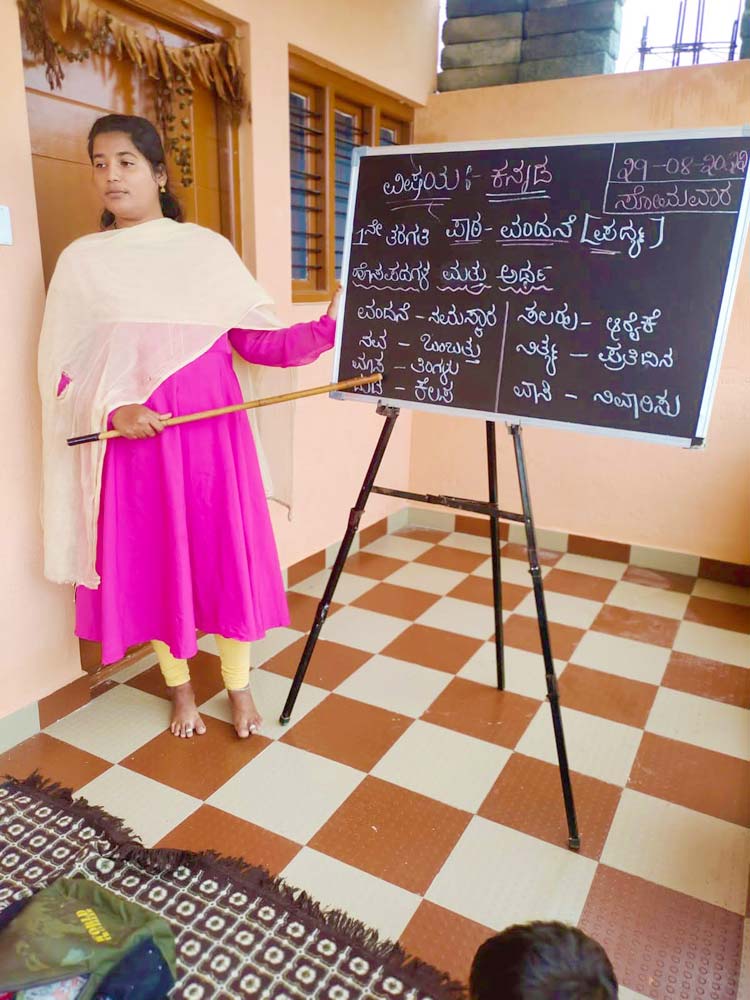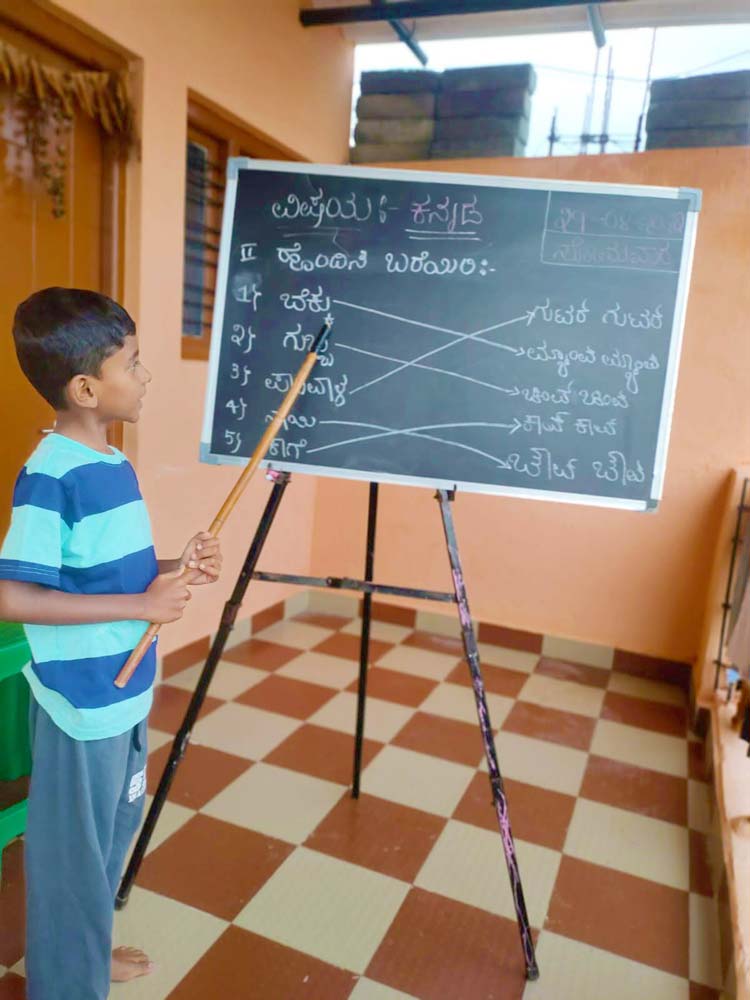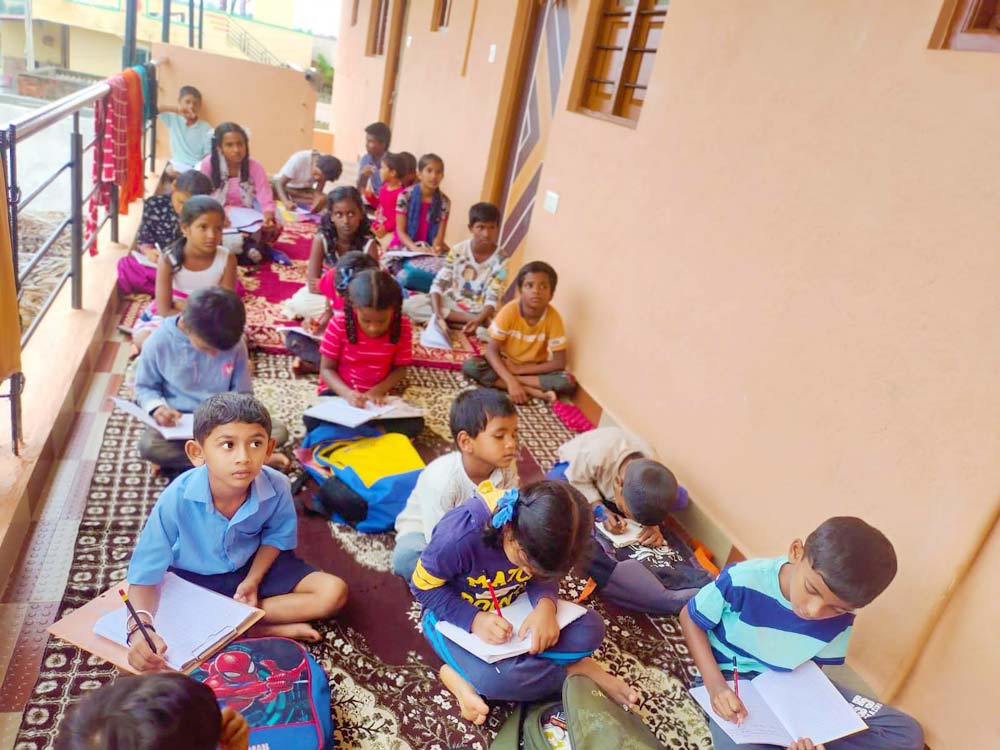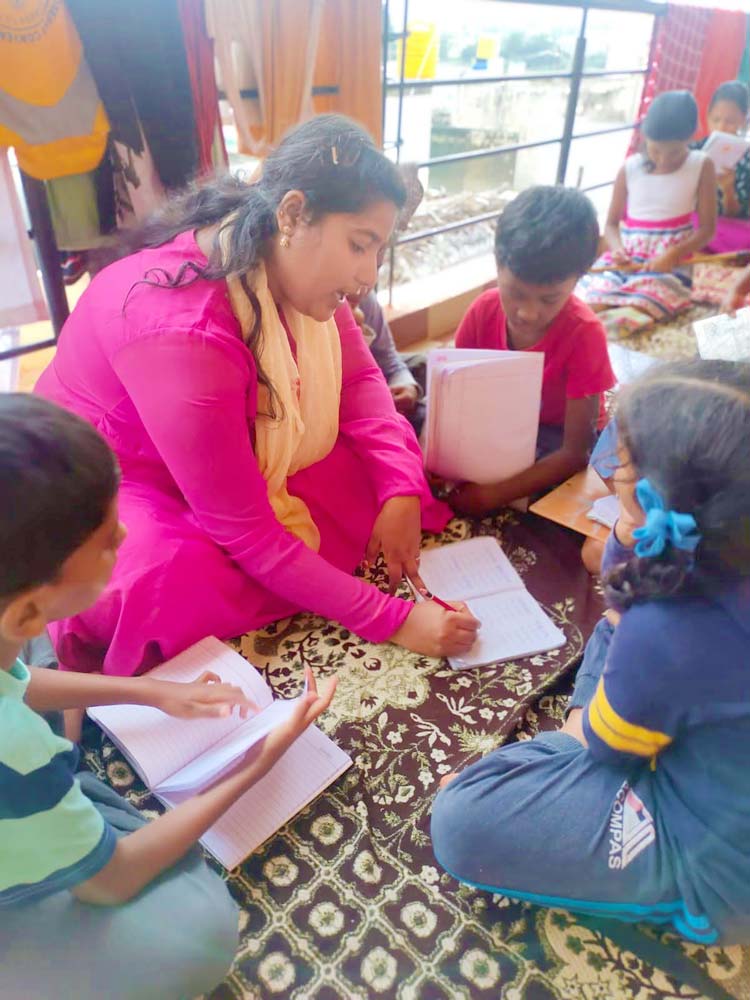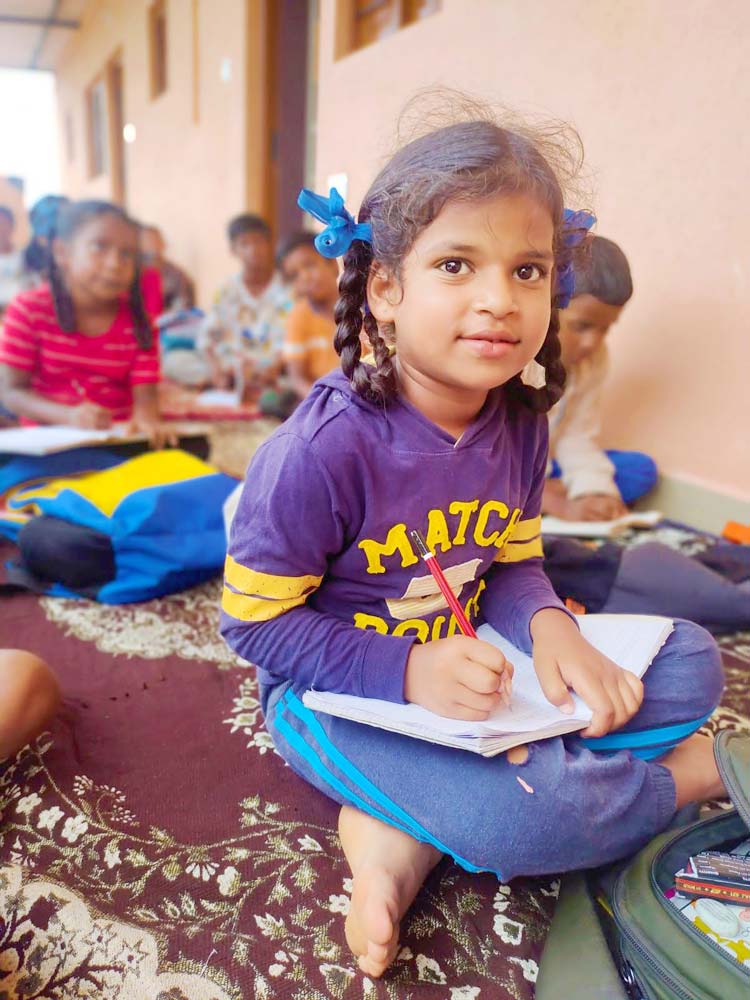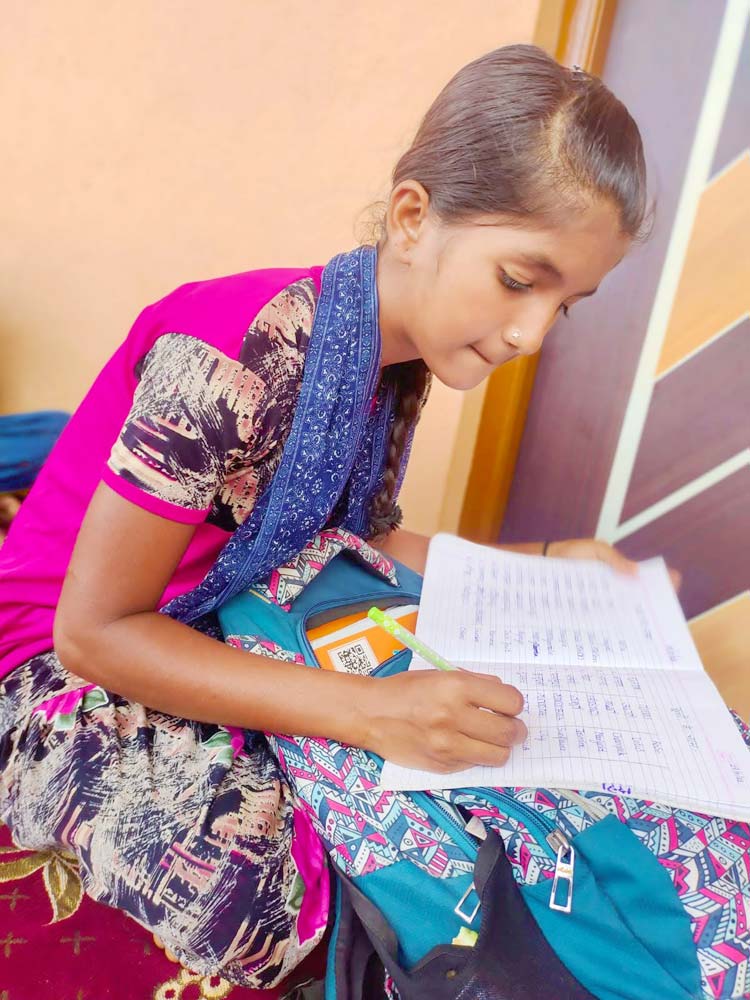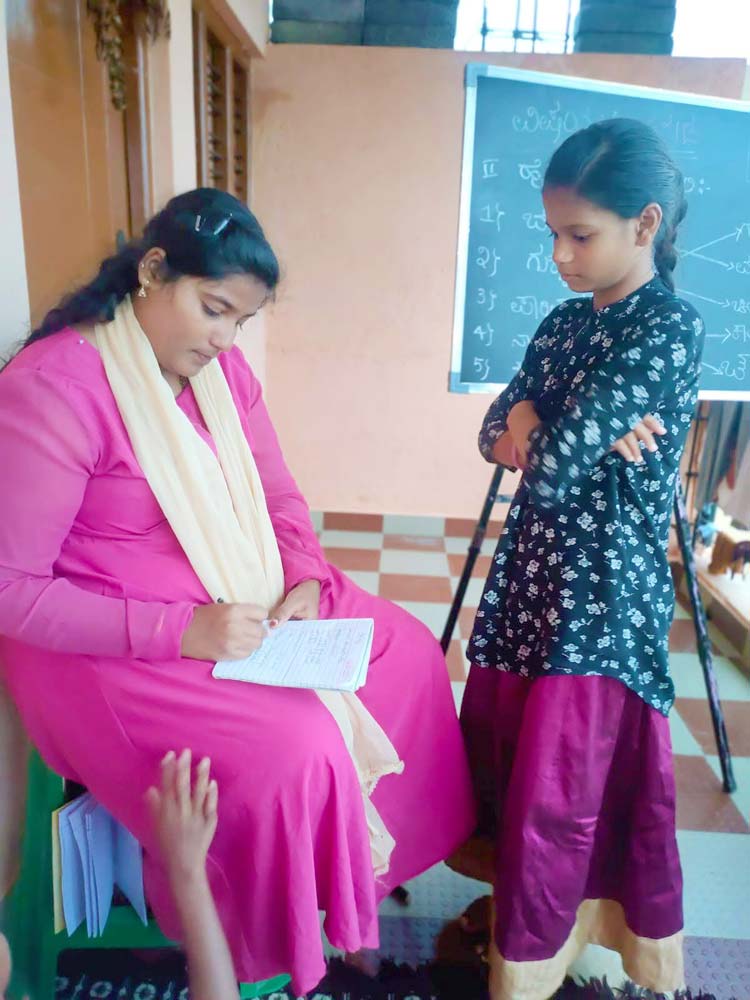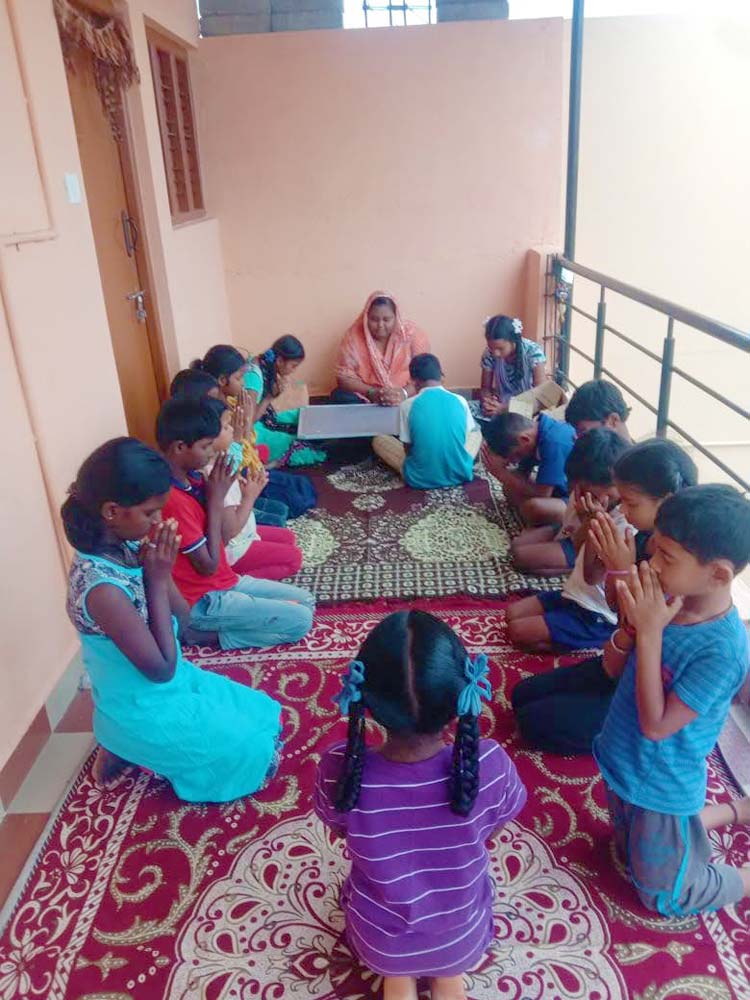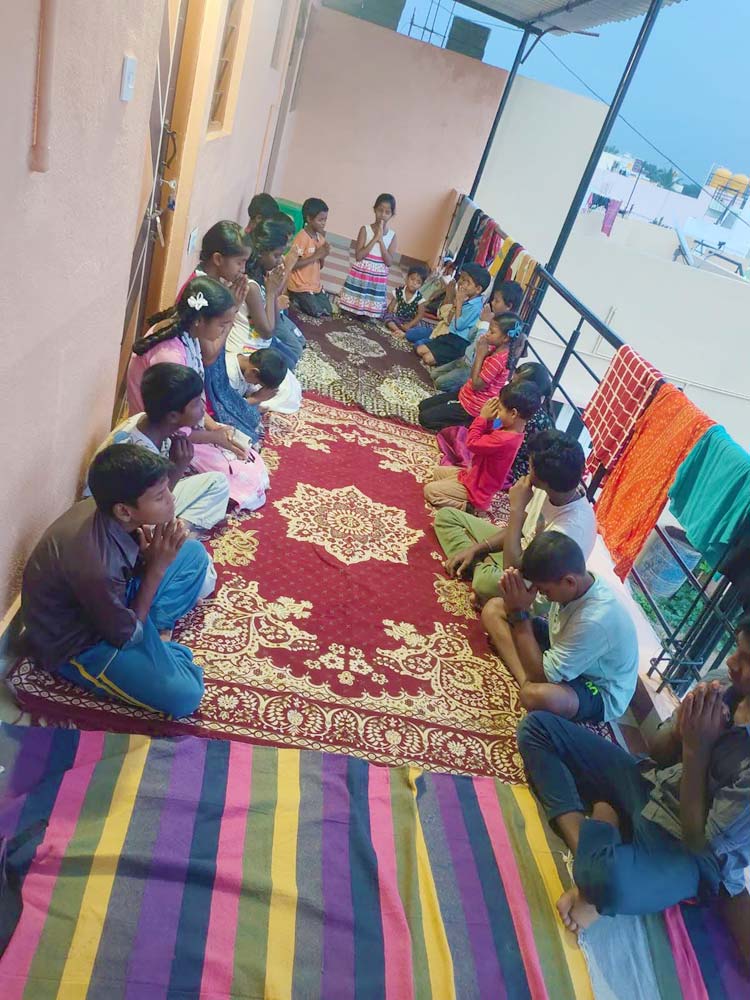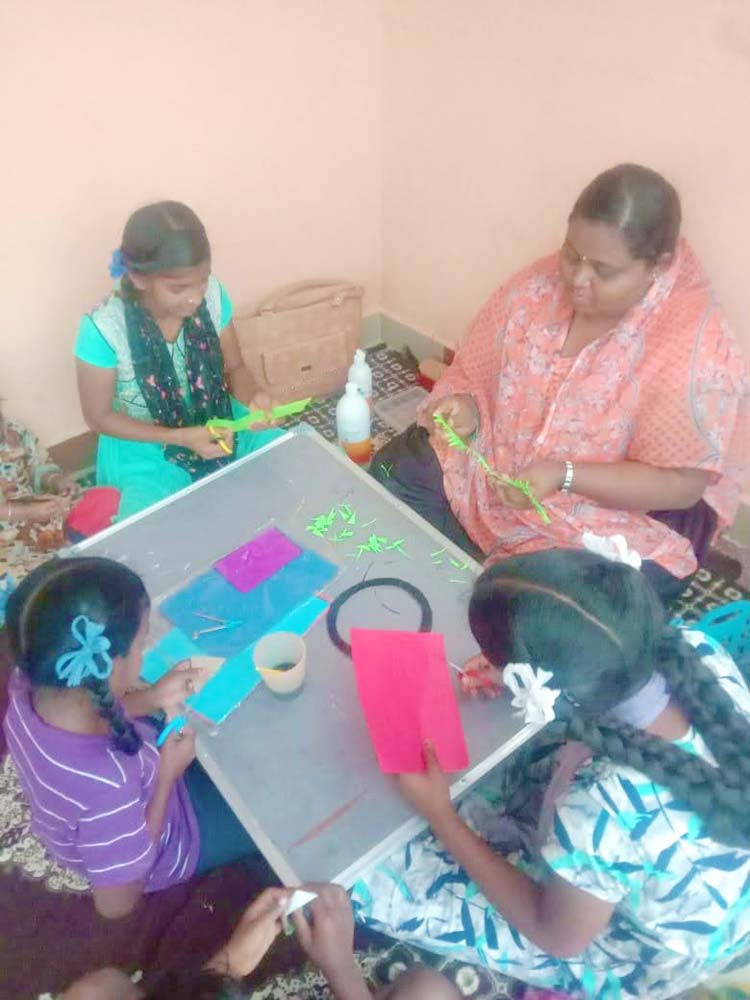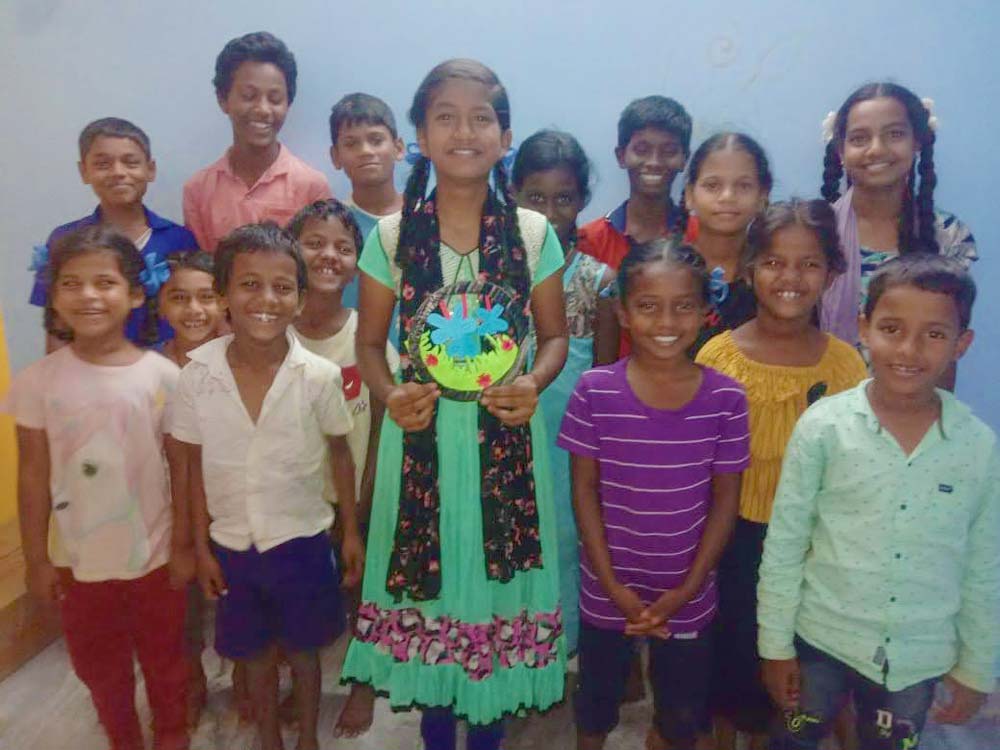 And that's our week! We continue to pray for the rescue of the prayer house village from all that opposes them.  Thank you so much for praying with us!
See the other parts this week:
Thank you for your love, and your prayers for those we serve around the world! It's absolutely amazing what happens when we come together and follow the Lord's leading. I'm beyond grateful for you all!
If you'd like to see more than we can share here, email me for access.
Thank you for keeping us, this ministry, and our outreaches in prayer, and thank you for your support! We couldn't do any of this without you.
· You can get notified when each post goes live by signing up for our email list.
As always, email or fill out our Contact form with questions, feedback, and suggestions.
God bless you!
♥ Samantha