This week in Mexico 9-10-22

This week we prepped houses for the big storm, and it now looks like Tropical Storm Kay has passed us!

Quick links to the other parts this week:
Thank you so much everyone for praying! We had rain in all our outreaches this week! Here in Mexico, it was a busy week of getting tarps to cover leaky and non-existent roofs and getting people supplies in case of lost power.
Tropical Storm Kay soaked us yesterday, but it looks like it's passed us now! We were supposed to have two full days of rain, but we just had one very wet one. We lost power for a bit, but it's back! The rain died down last night, and extreme winds picked up! We had screens blown off windows and things outside thrown around. But it may have dried up the muddy roads a bit!
This week we got a bunch of donated books and coloring books for the kids! ♥ Thank you!! I'll get good pics of the covers for you later, but they are adorable, and the kids are very excited. We got some more Bible story books and a bunch of Jesus coloring books— a book for every single kid!
Escuelita — Our after school group
Below is Jaqui's mom with Mia and Alan. We are so grateful she can be here while her daughter is recovering from surgery. She is set to go home soon though, as she also cares for her mom. Thank you so much for praying for this sweet family. We are asking our readers to send Jaqui get well cards! Will you join us?! I shared the details in last week's post here.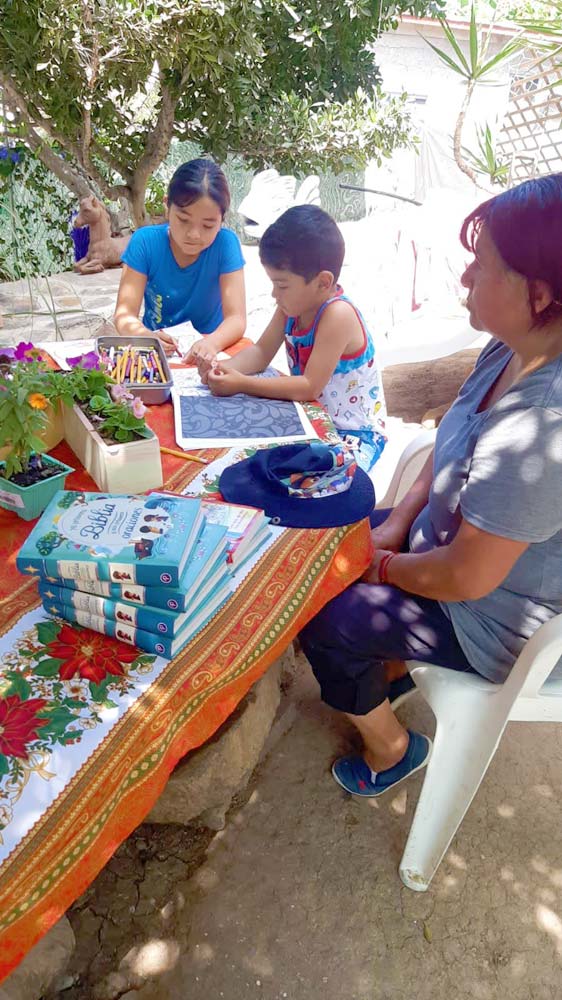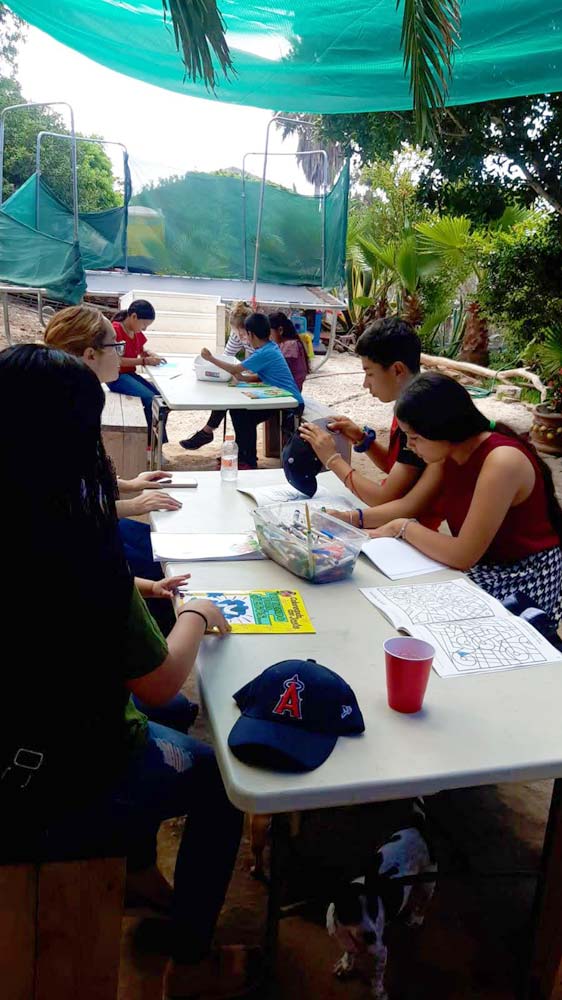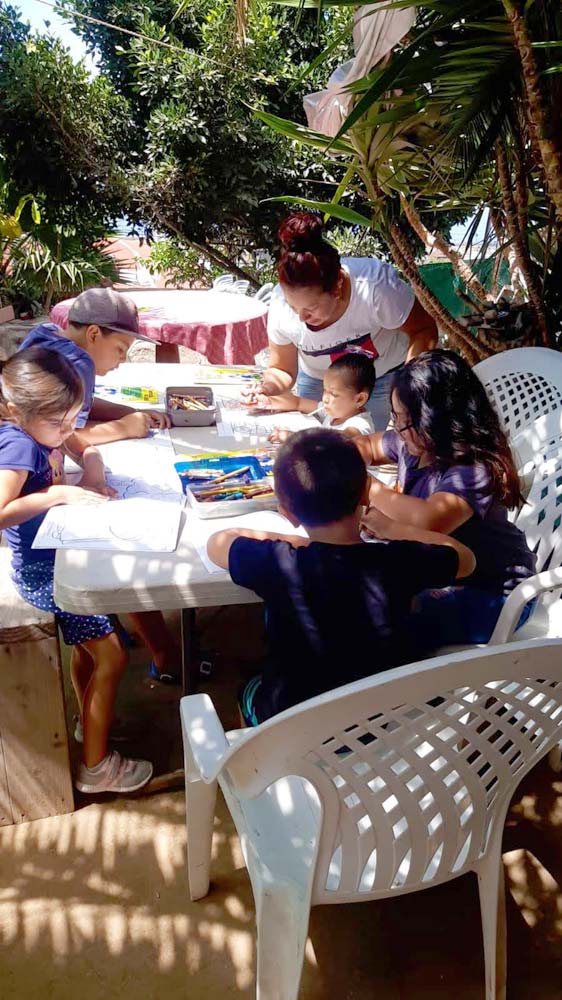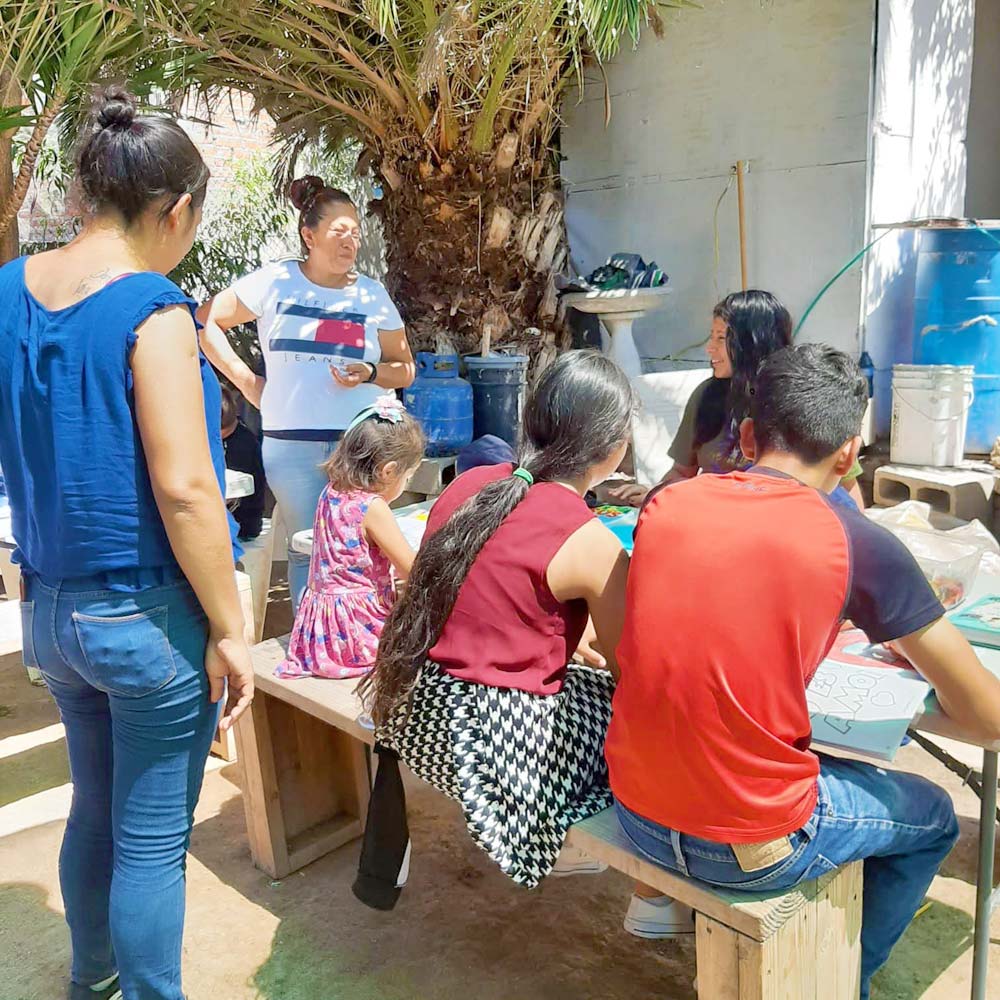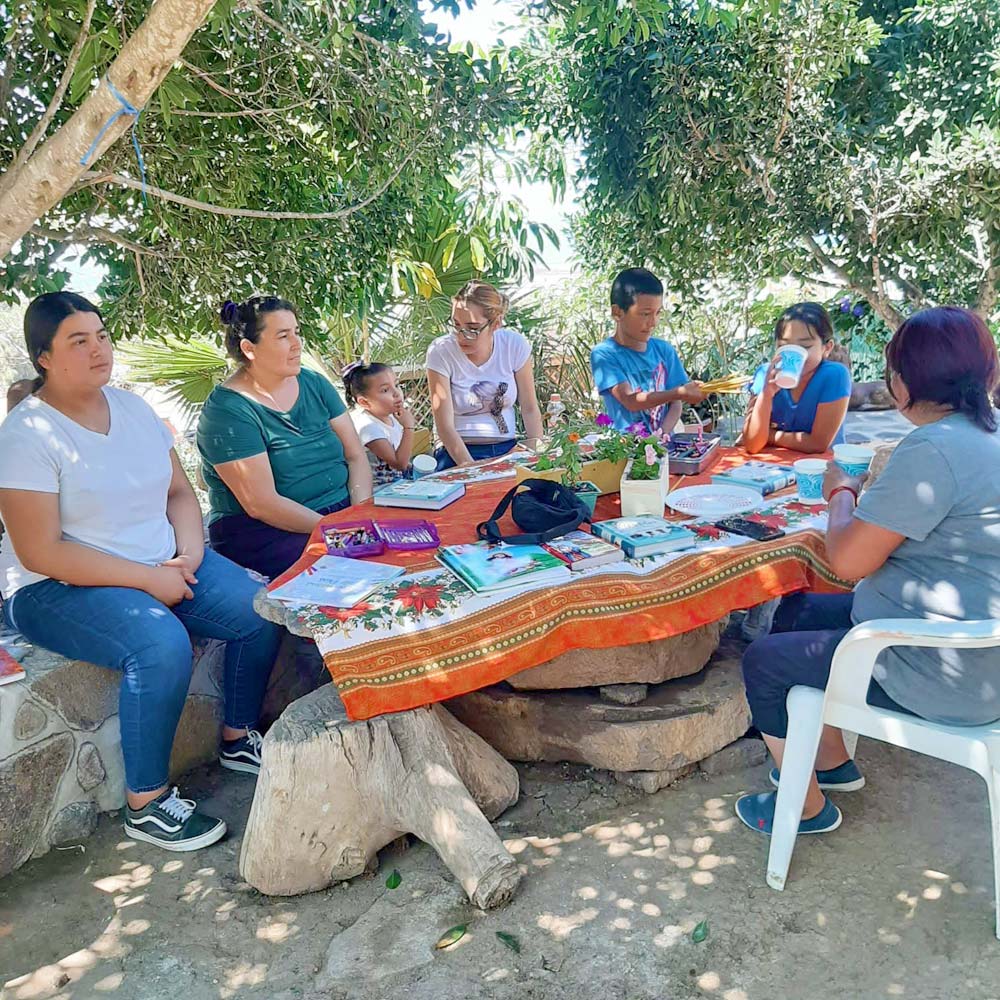 B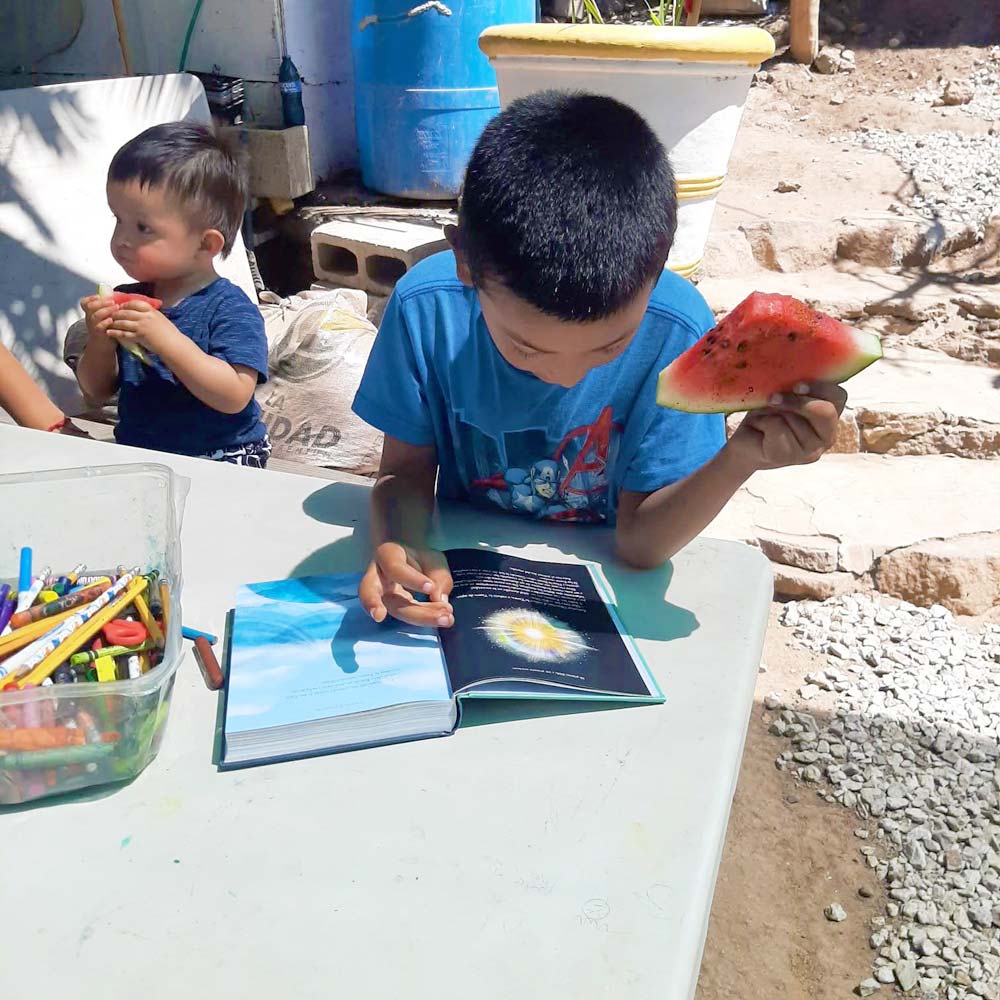 Thank you so much for praying with us for those we serve together!
See the other parts this week:
Thank you for your love, and your prayers for those we serve around the world! It's absolutely amazing what happens when we come together and follow the Lord's leading. I'm beyond grateful for you all!
If you'd like to see more than we can share here, email me for access.
Thank you for keeping us, this ministry, and our outreaches in prayer, and thank you for your support! We couldn't do any of this without you.
· You can get notified when each post goes live by signing up for our email list.
As always, email or fill out our Contact form with questions, feedback, and suggestions.
God bless you!
♥ Samantha