Update on Shanthi 3-12-22

We have an amazing praise to share with you. Shanthi is walking!
Shanthi is walking!
Look who's walking without assistance!! It's been a long hard road back to normal functions after her surgery triggered a stroke. But she's been diligent in her physical therapy and we've all been diligent in keeping her covered in prayer! Thank you!!
You can see all the previous posts on Shanthi here.
We brought Shanthi to the hospital this week for a follow-up and her next round of the shots she needs to recover from the stroke. The hospital generously discounts the surgeries, but we need to provide the costs of all medicine. Thank you for your support that allows this young mom to recover, first from having a cancerous tumor removed, and then from the stroke. She is amazed that there are family members she's never met around the world who care enough to help her.   ♥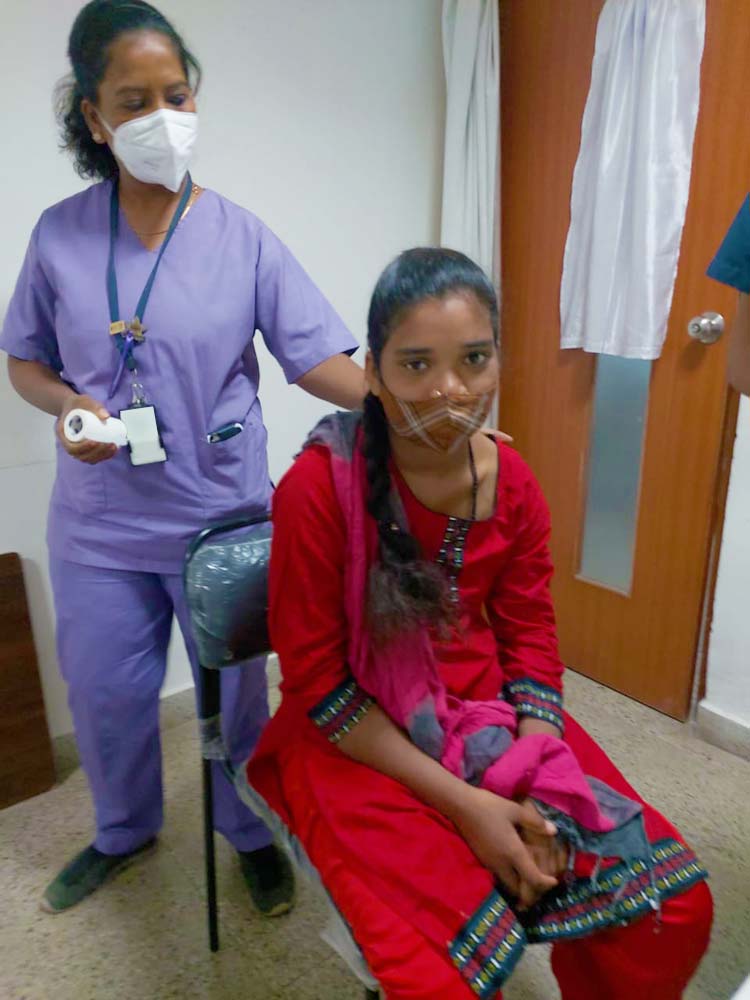 Quick links to the other blog posts this week:
Thank you for your prayers!
♥ Samantha