Christmas Outreach in Mexico 2021

It's the most wonderful time of the year in our outreaches!

Quick links to the other parts this week:
Christmas in Mexico!
Happy New Year GTF fam! I'm filled with awe and so much gratitude writing to you now. I'm so excited to share with you what the Lord did with your prayers and support this season! It's been a tough season here for us. The storms have taken away our electricity and internet, and our dirt roads! Several days we didn't know if we would be able to make it home up the dirt hills! But now we have a week of sunshine and I have both electricity and internet to be able to share these with you!
When we began our Christmas outreach planning, all the parents in every area we serve asked for blankets for their kids.  I was surprised, but it has been so much colder than usual this season! So we began to pray for blankets and givers! Buying anything in bulk here has been difficult since the beginning of covid, so we knew we needed to search quickly.
The Lord first provided the givers and two sources of the blankets in bulk! So much so that we thought we'd have a few extra blankets for any new kids the Lord brought to us. We were so excited! We were prepared just in time to bring them.
Our first stop was at the refugee camp we serve. We brought groceries for each family and treats and blankets for each child. There were usually around 30-40 adults, and only six kids there, so that was going to be our quickest, easiest stop. 😉
Christmas at the refugee camp
But when we arrived, we saw that about 100 new people had arrived since we had been there two weeks previously! And there were at least 20 new kids now! The dorms were already filled with more than 10 people per room, so the new families were in tents in front of the building. We were immediately overwhelmed and tried not to panic.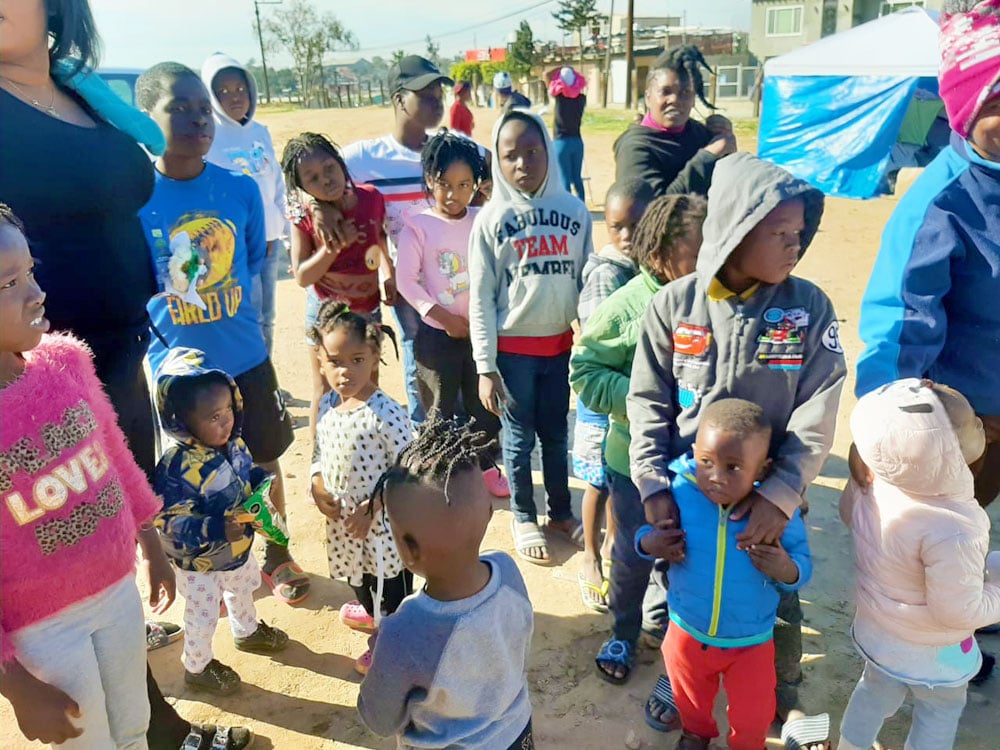 We talked to the adults and they said their biggest needs were food and tarps. They had tents given to them by the government, but heavy rains were expected and they needed tarps for below and above the tents to keep them dry. We were expecting heavy rains! So tarps, more groceries, and more blankets for the kids were needed, and Christmas was only a few days away! While handing out the groceries we had, one mom was in the back crying. She didn't speak either Spanish or English, but one of the men told us that she arrived without a tent. She and her two children had been sleeping in one of the already over-packed dorms, but there wasn't room and it had some people upset with her. They were telling her to get to the back, that she didn't have a tent so she can't ask for a tarp. We explained that this is not how we serve and that God cares about each one of them individually. And, I began immediately asking God to provide a tent for them quickly!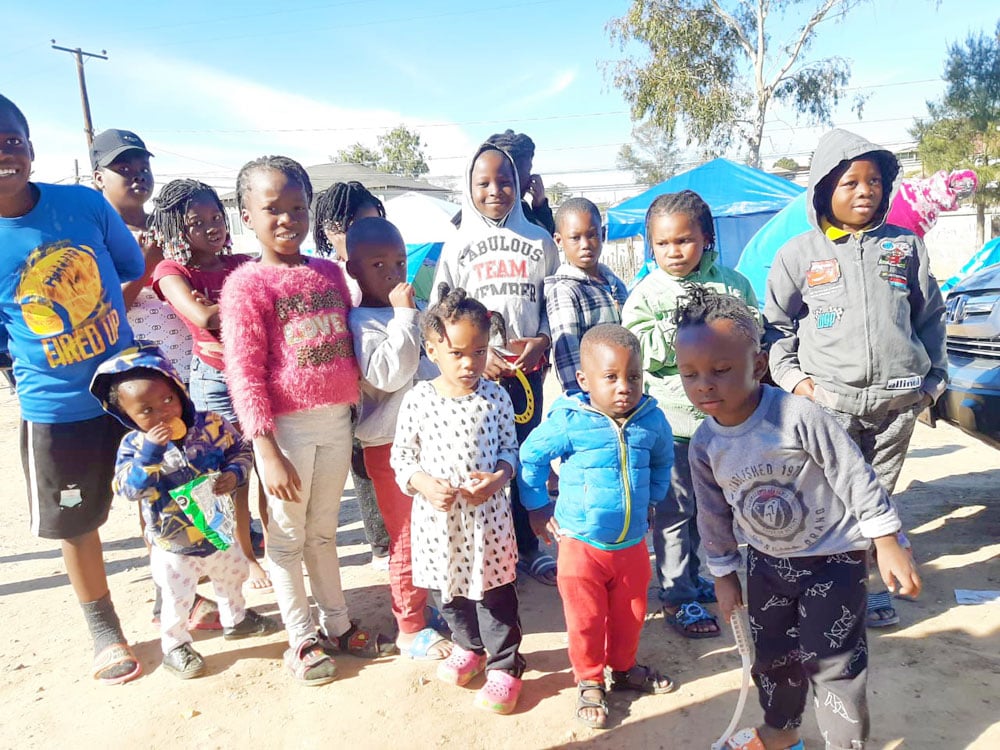 With adults, I have no problem explaining that we give what we can and we will pray for the ability to give more. With kids, at Christmas, we didn't want to hand out gifts for six and exclude 20. We always show up with a couple of extra grocery bags, in case we find anyone in need that we weren't expecting. But this was well over double what we had planned! We did have the extra grocery bags for two other areas in the car just then, so we prayed for guidance and then, in faith, gave all the bags we had, trusting that the Lord would provide enough to replace them. It was trusting two things. First that the Lord would prompt people to send extra to pay for the replacements, and second that the store would have enough groceries in stock the week of Christmas!
This is the kind of giving we only do when we believe strongly that the Lord is specifically calling us to do so! Usually, when we see a new need, we wait on the Lord to provide for it. So, in faith, we handed out the groceries we had, asking the Lord to replace them, and also began praying for enough blankets for the new kids!
The next day, someone who didn't know our need sent money and asked it to go to any extra Christmas needs! Now we could begin! We waited and waited, hoping to find a tent, knowing camping season was long over. But we found it! The store had three tents and six sleeping bags, all fitting in our budget! I was so excited to bring this mom and her two kids a tent and their own sleeping bags. And we had extras in case there were other families in need that we didn't know about yet.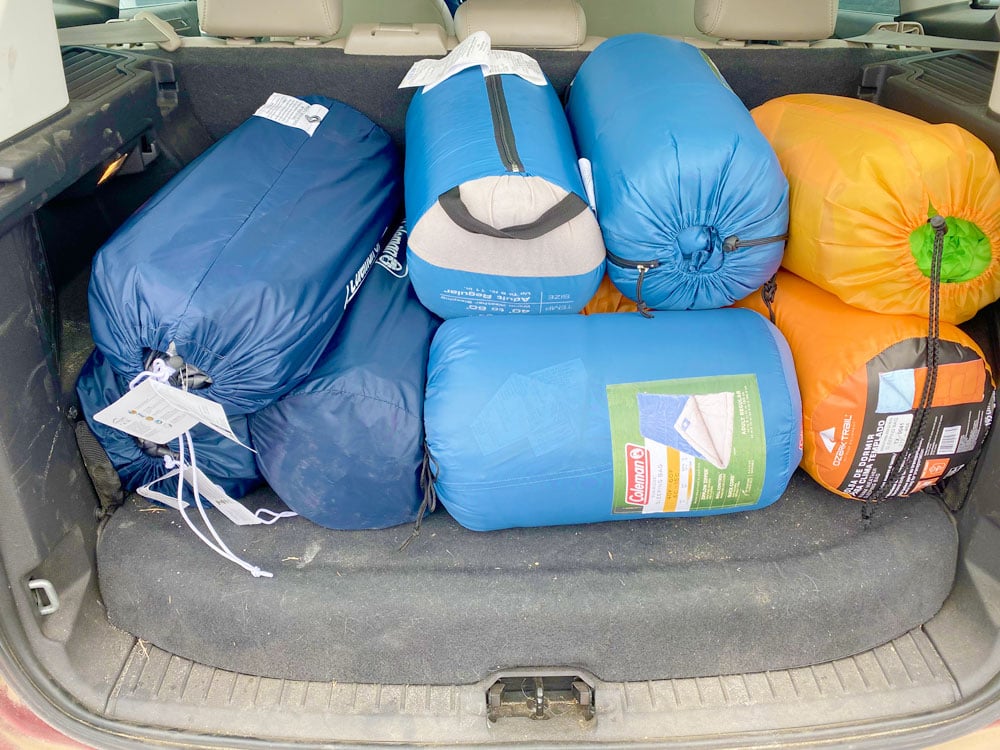 In the meantime, the Lord lined everything else up too! More donations came in for the outreach, we found the extra blankets and the store had the groceries in stock that we needed in time! And then the local hardware store was able to get us all the tarps we needed too! Praise God! We were ready to bring it all to the refugees!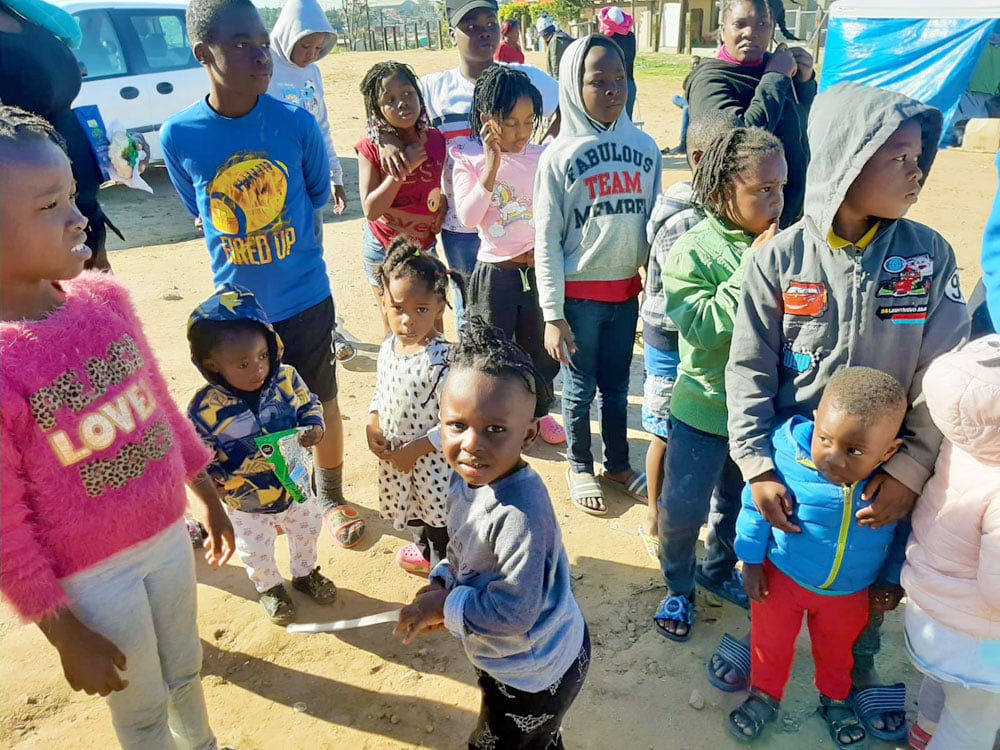 When we arrived the next time, filled with joy, we saw that even more families had arrived! We came prepared for some extras but again found ourselves in a bit of a panic. We didn't have enough—again. But it was almost Christmas, so we decided to hand out what we had and then see what we lacked. We would tell the new families how our outreaches work, and that we'd be praying for the ability to bring more for them.
And then something miraculous happened!
We handed out all we brought—tarps, groceries, and blankets for the kids. And when we were done, every family had groceries and every child had a blanket! Amazing!! The Lord multiplied these offerings as He multiplied the loaves and the fishes. And I remembered how in the early days, that was Jack's most fervent benediction over all the donations received: As the Lord multiplied the loaves and fishes, may He multiply your offerings. And He did! My heart is so full. Thank you for being on this journey with us. For those who pray and for those who give, your offerings are multiplied to do His work. There's nothing better than working with God to love His people! Thank you for your faithfulness. I'm so very grateful!
I've been praying that through all we've given out this season that the message received is that God is Immanuel. God with us, with them, just as they are and where they are. He is wooing them, and drawing their hearts to Him. He pursues us and keeps on pursuing. Even after we've come into a relationship, He continues to draw us to Himself.
Ok! Now let me share the rest of the pics with you!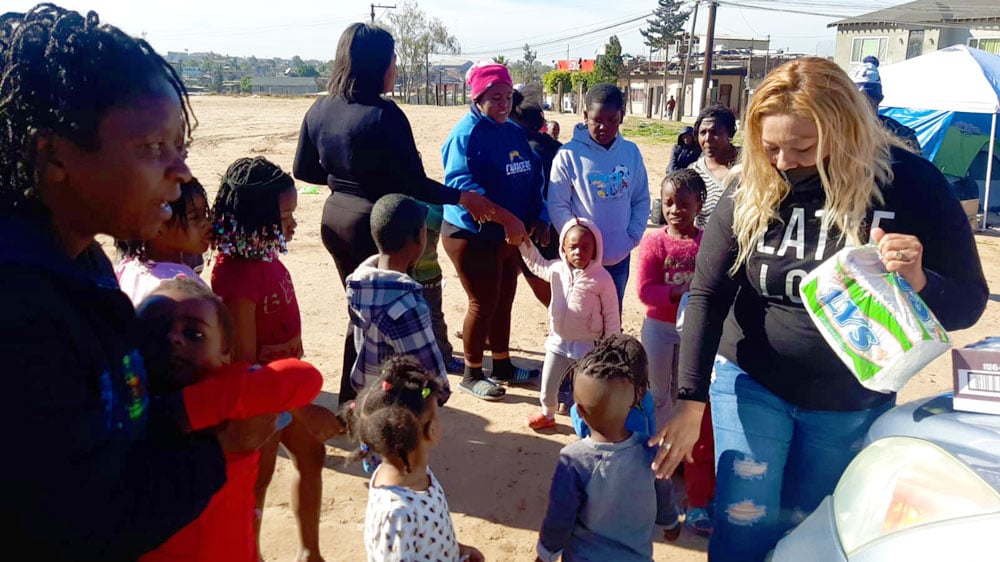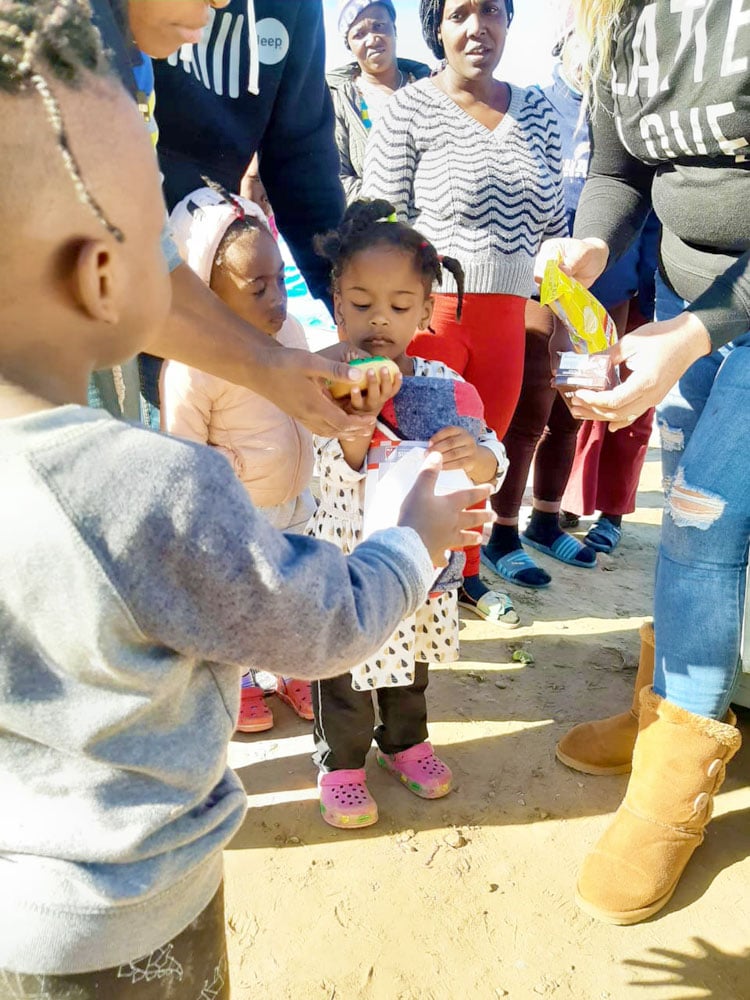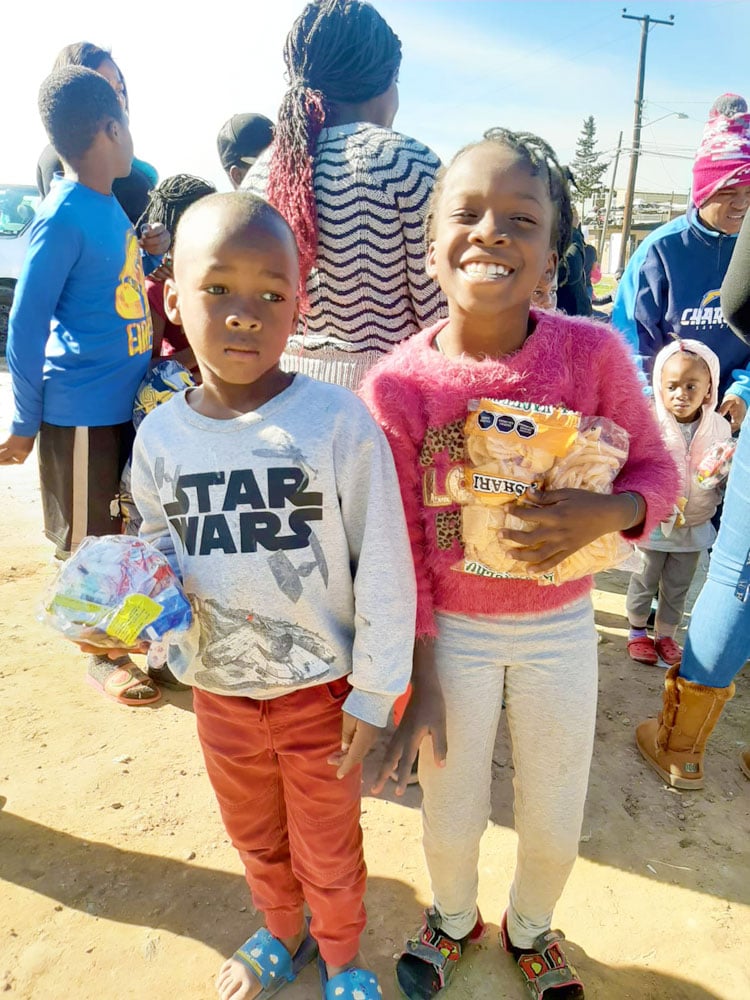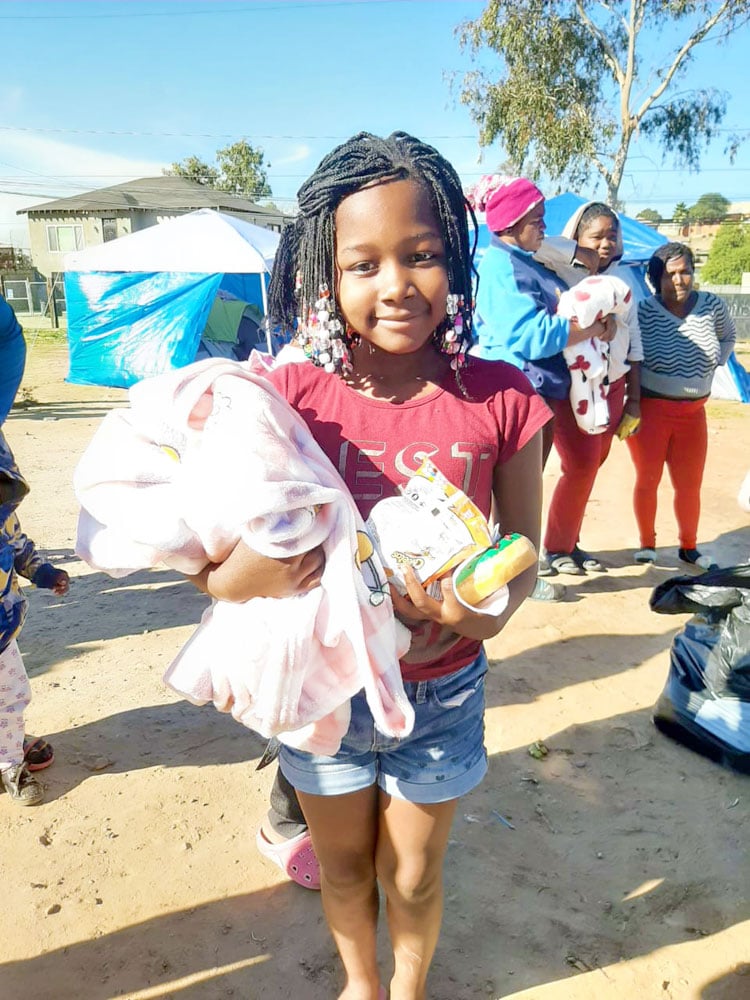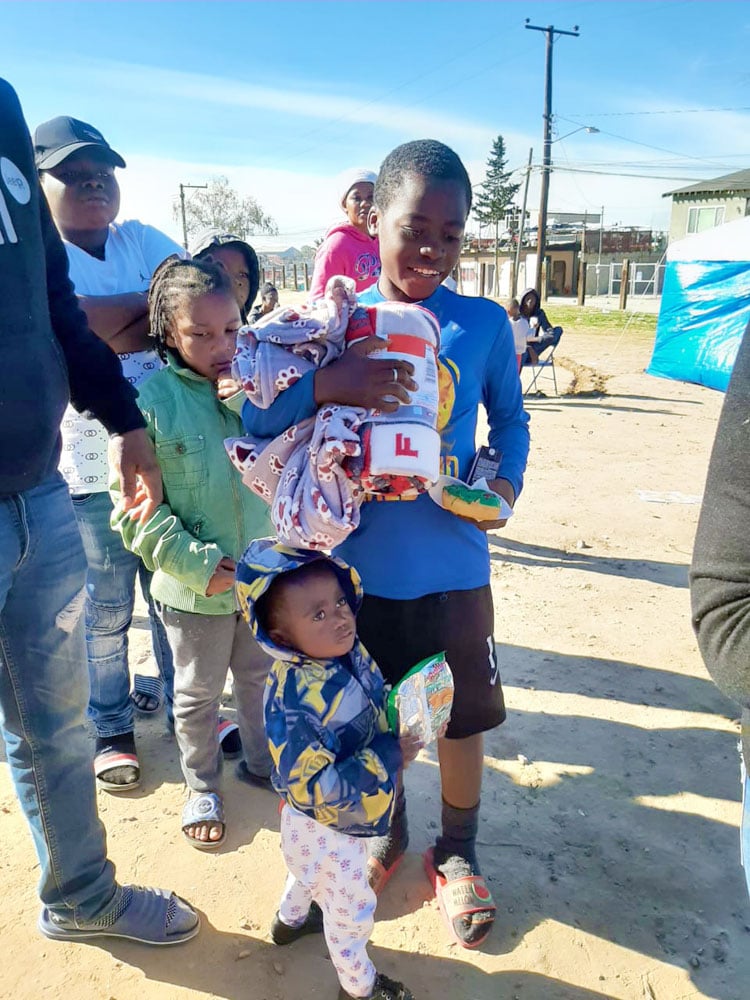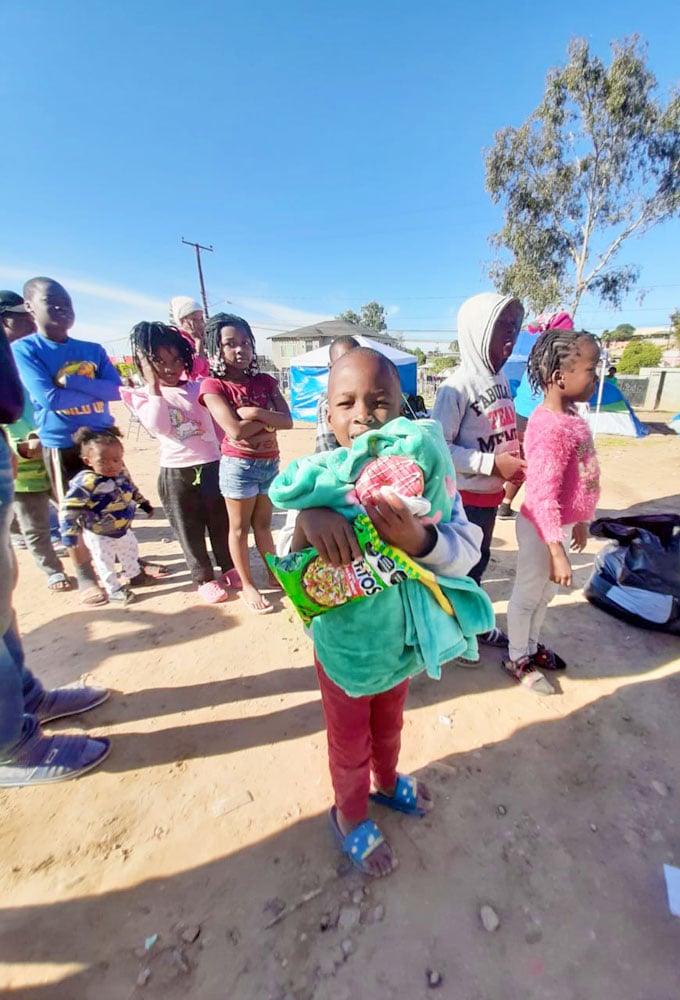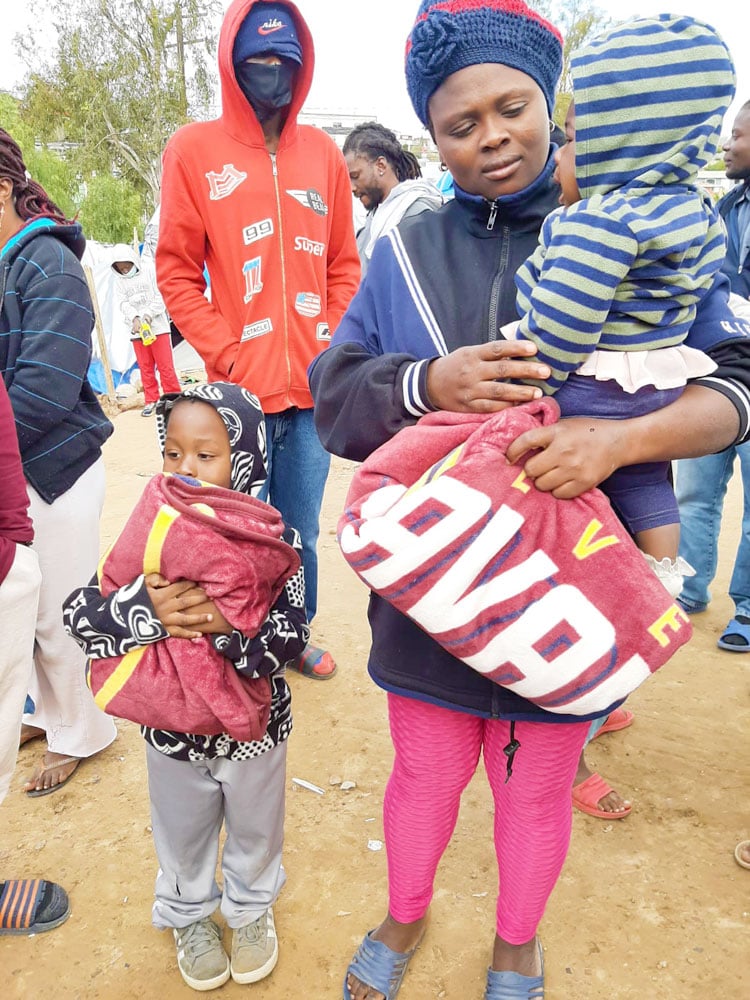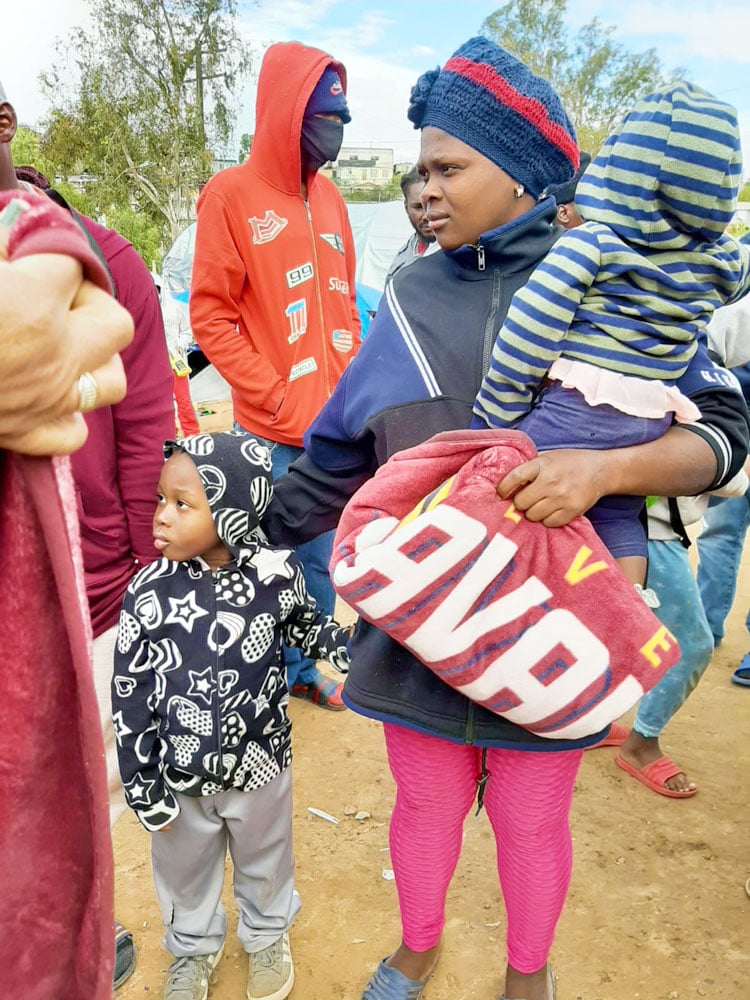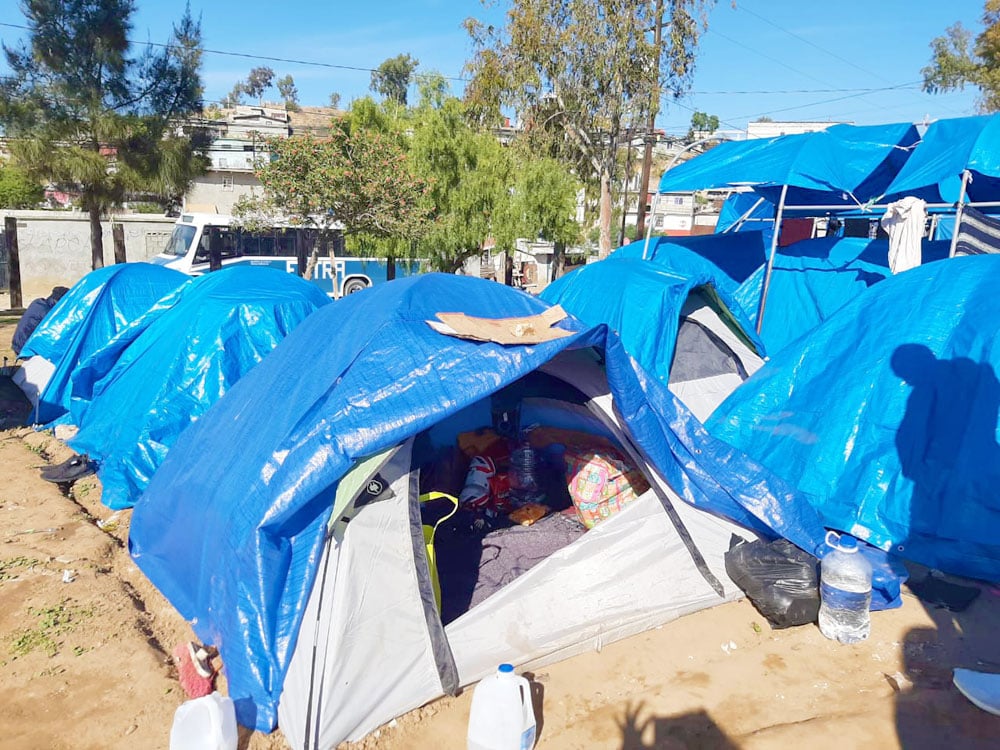 This is the mom and two kids we first learned needed a tent to sleep in. We were able to get them a tent and sleeping bags too! She cried and told us that in one day they went from having nothing to having a "home" a dry place to sleep at night and a space that is theirs. And we were able to get everything handed out before the next big storm!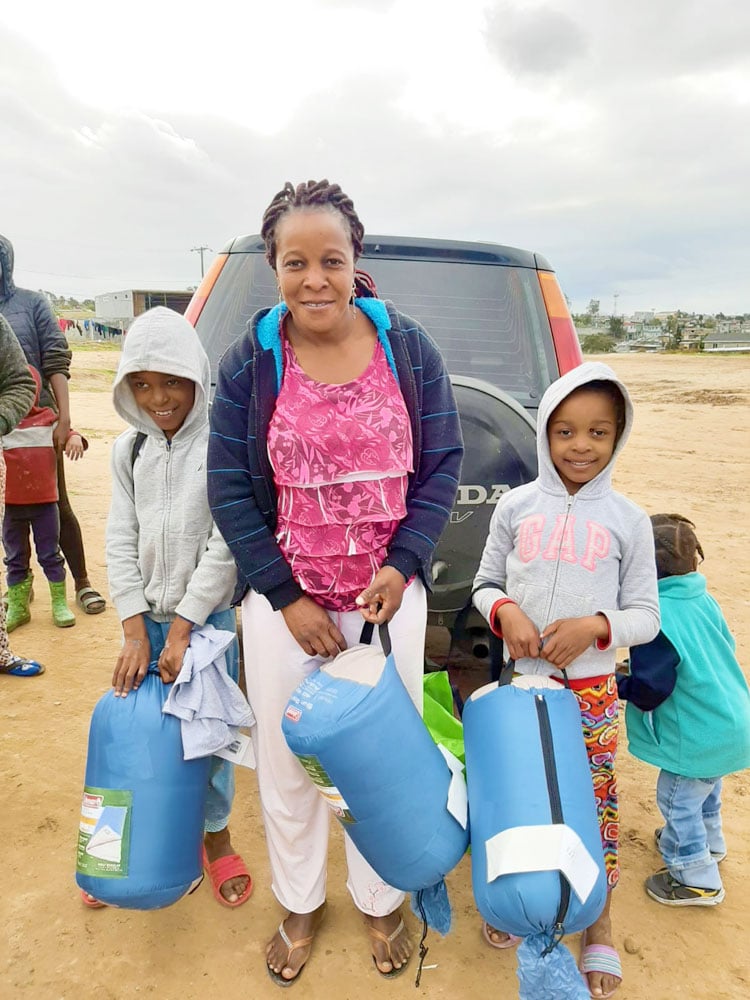 This is another mom who arrived without a tent to sleep in. The three tents the store had was just what was needed.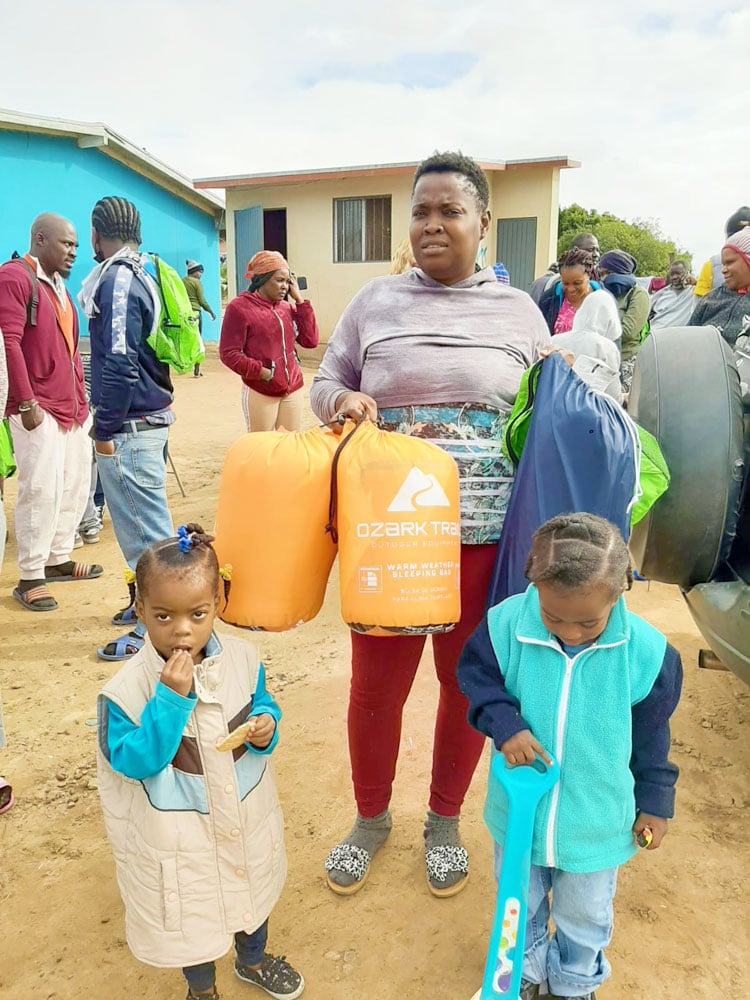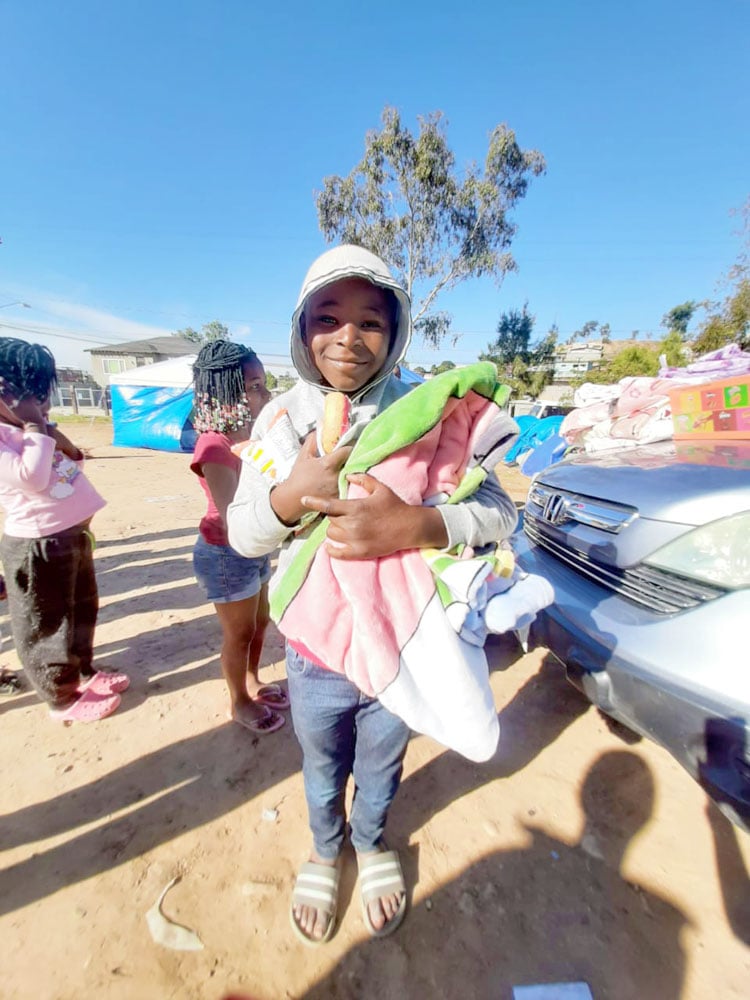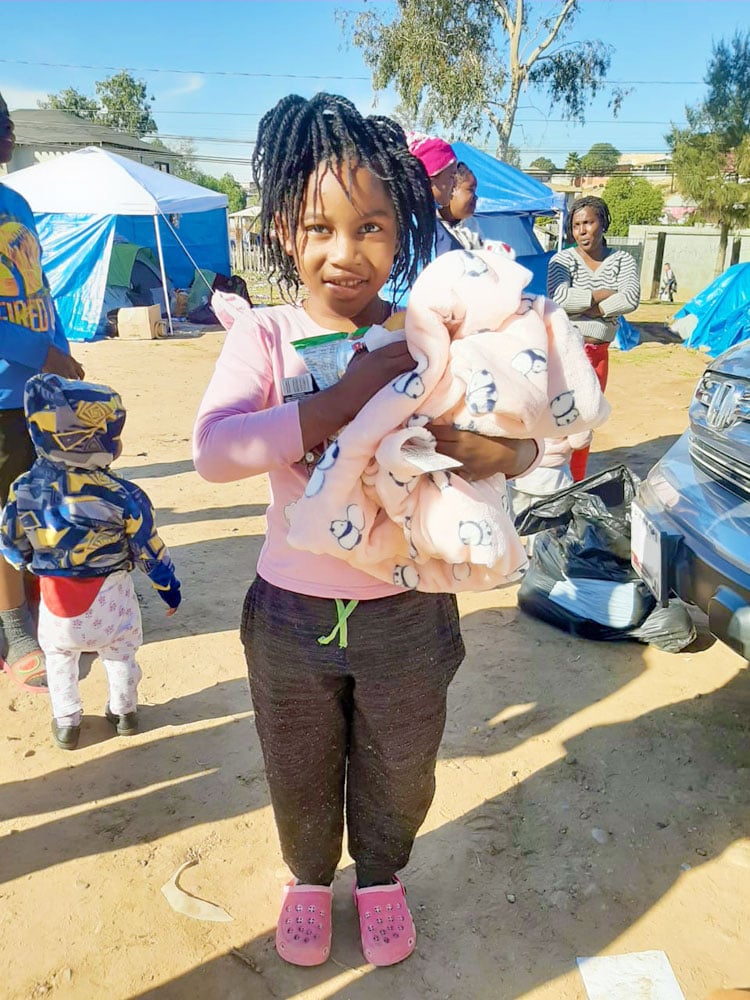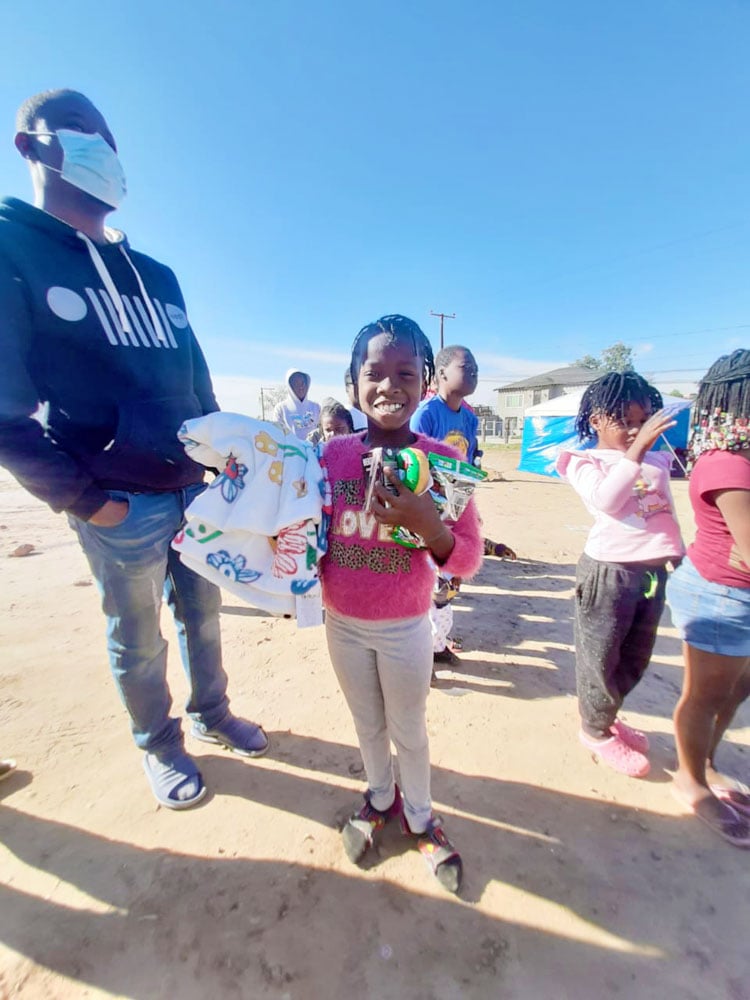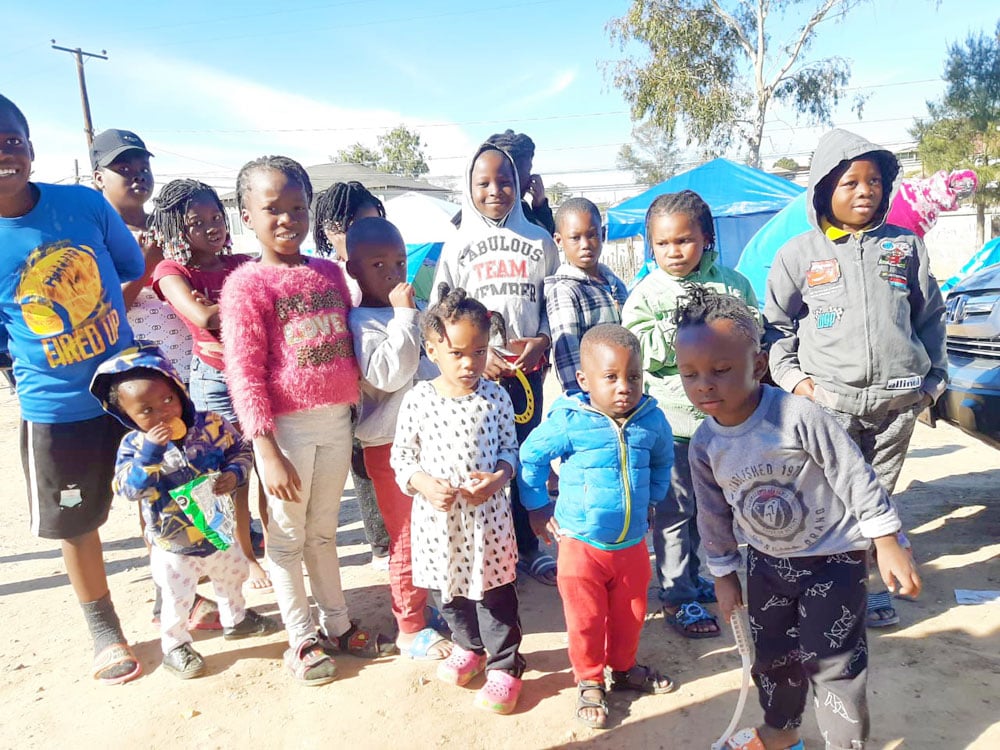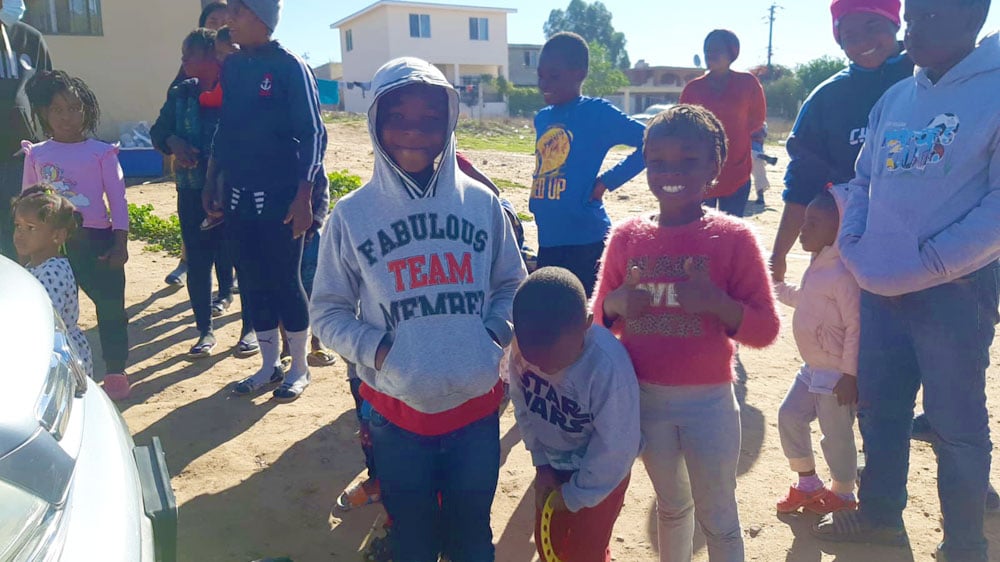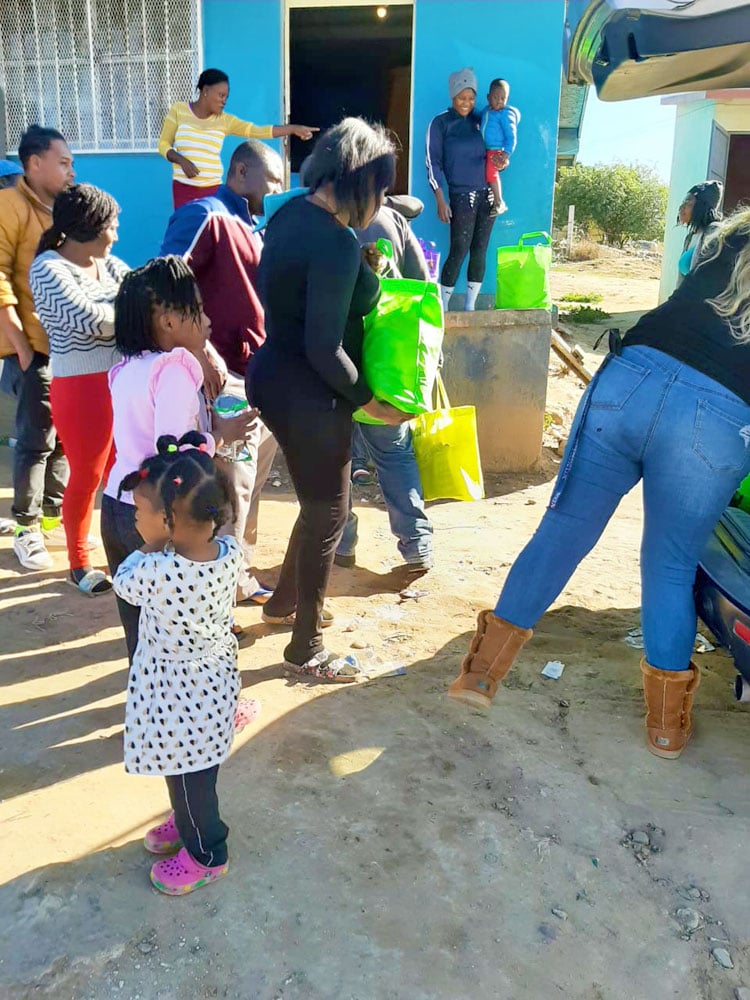 Groceries for all!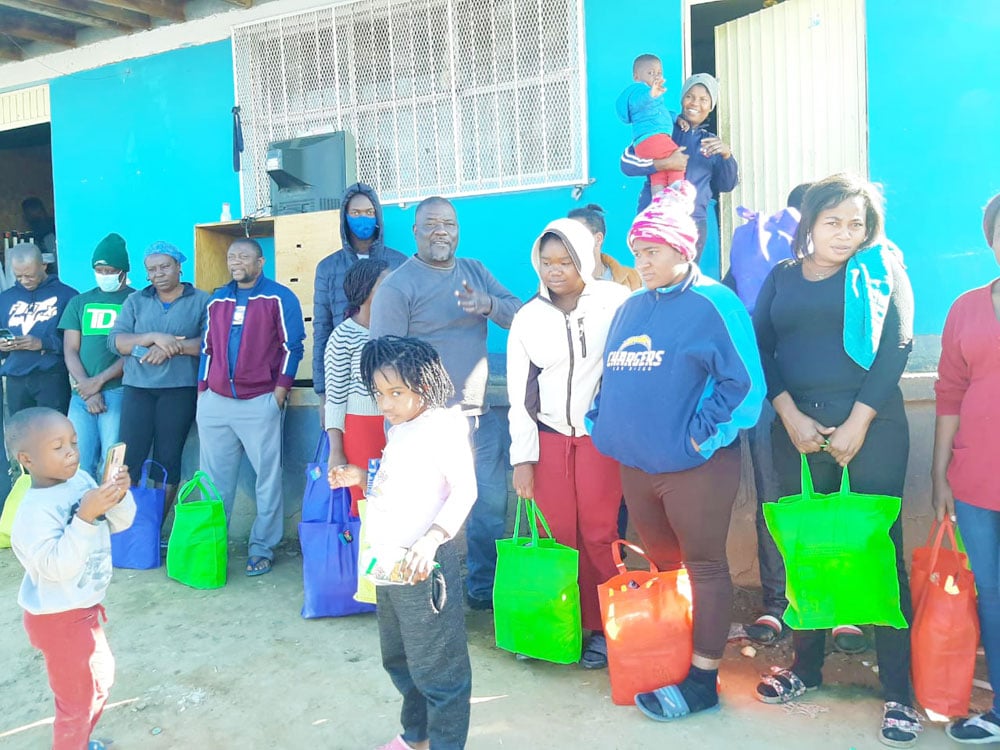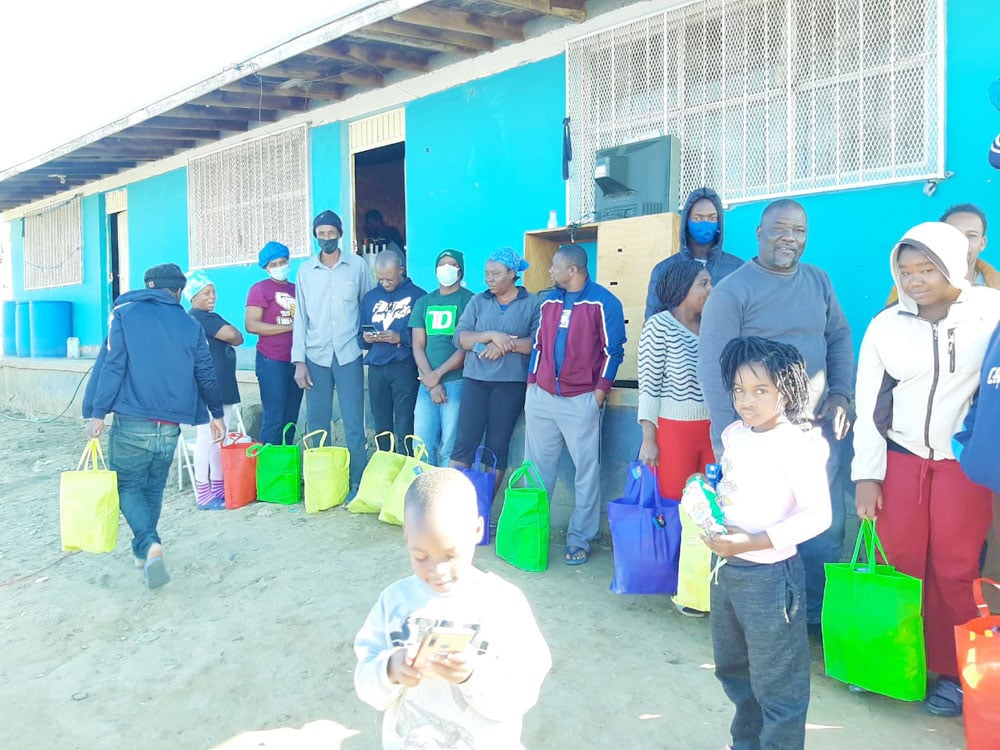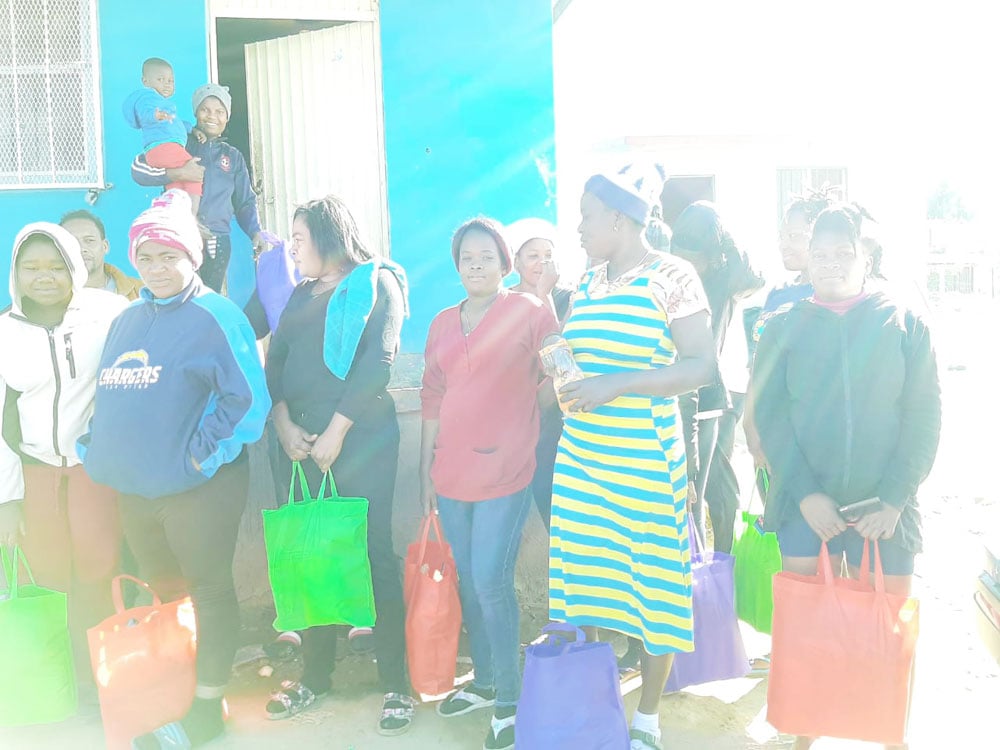 More prayer needed
We've been told that after Christmas, even more families arrived! We haven't been able to go and see yet, but we are praying for them and for whatever way the Lord prompts us to serve them. Please pray with us!
Christmas in our Escuelita!
In the middle of all the above, we had our Christmas party for our school kids! We had food and a pinata, and games and fun! Every family got a grocery bag and every child a blanket! We also filled the stockings they made earlier with little treats!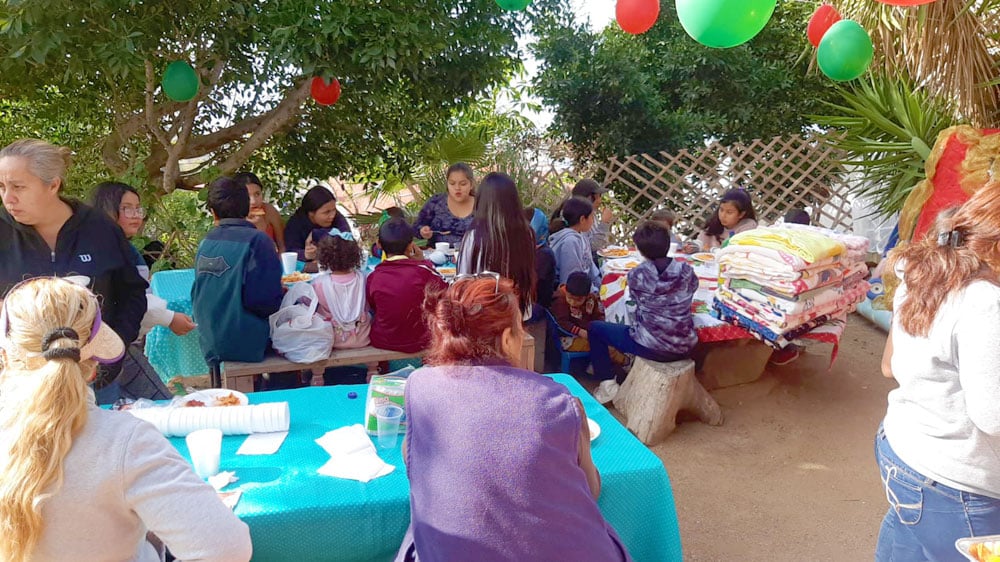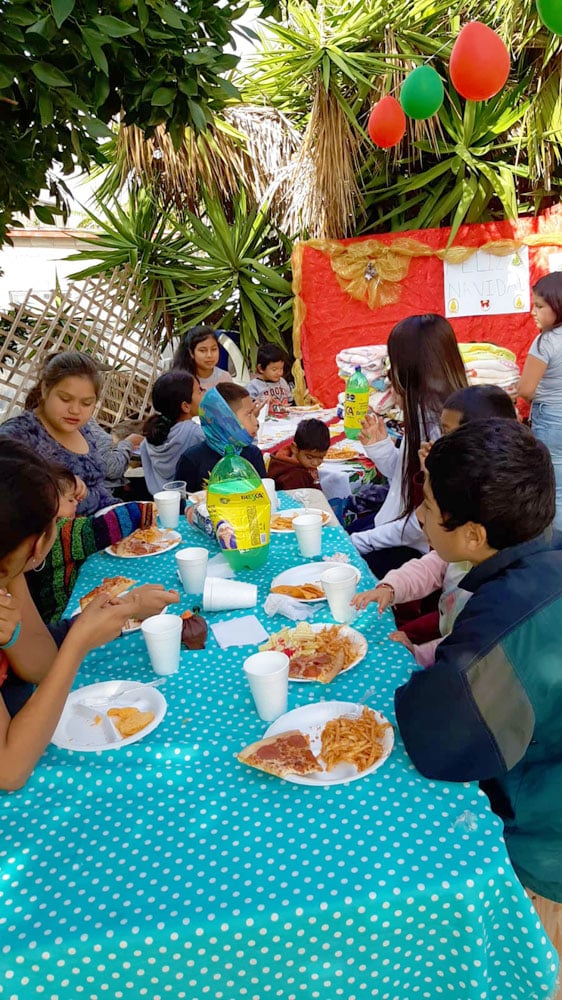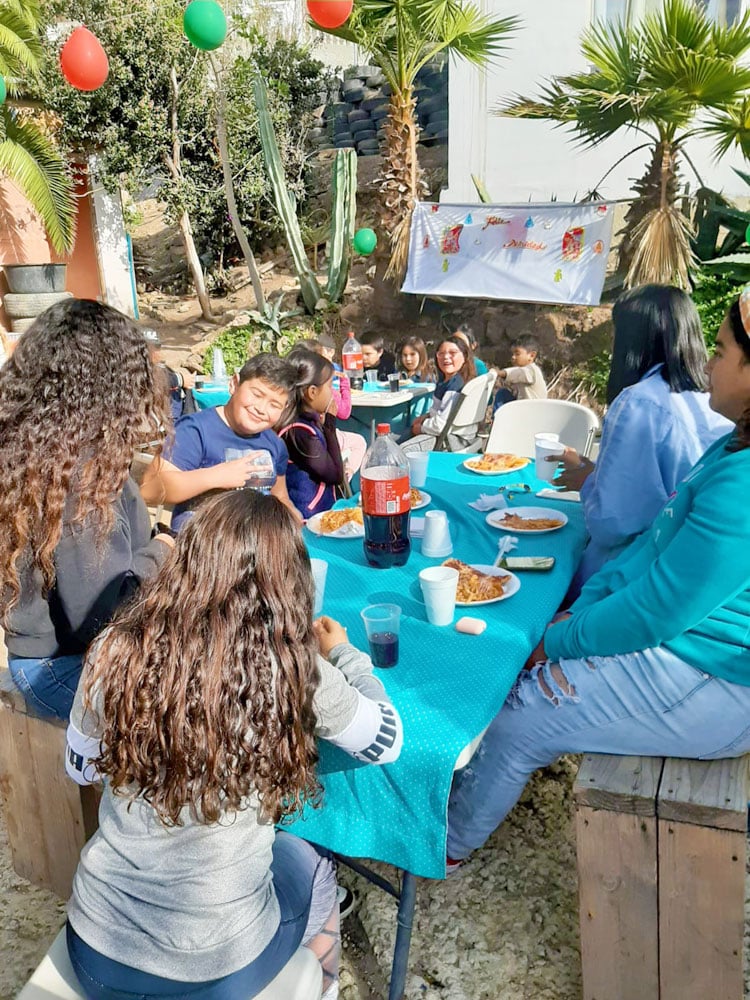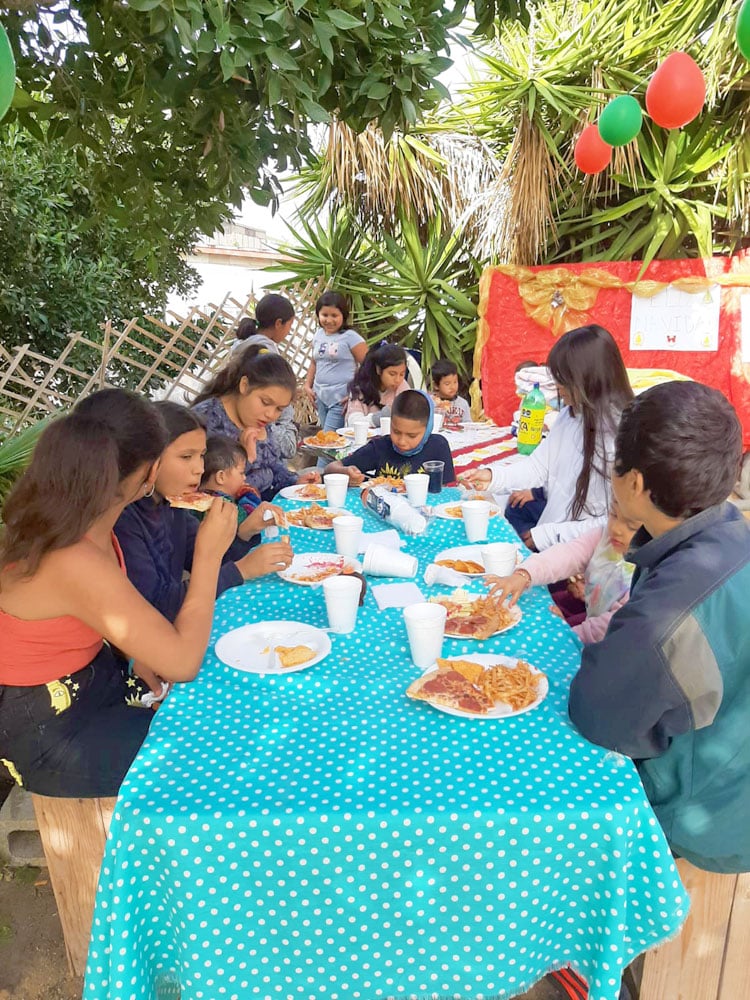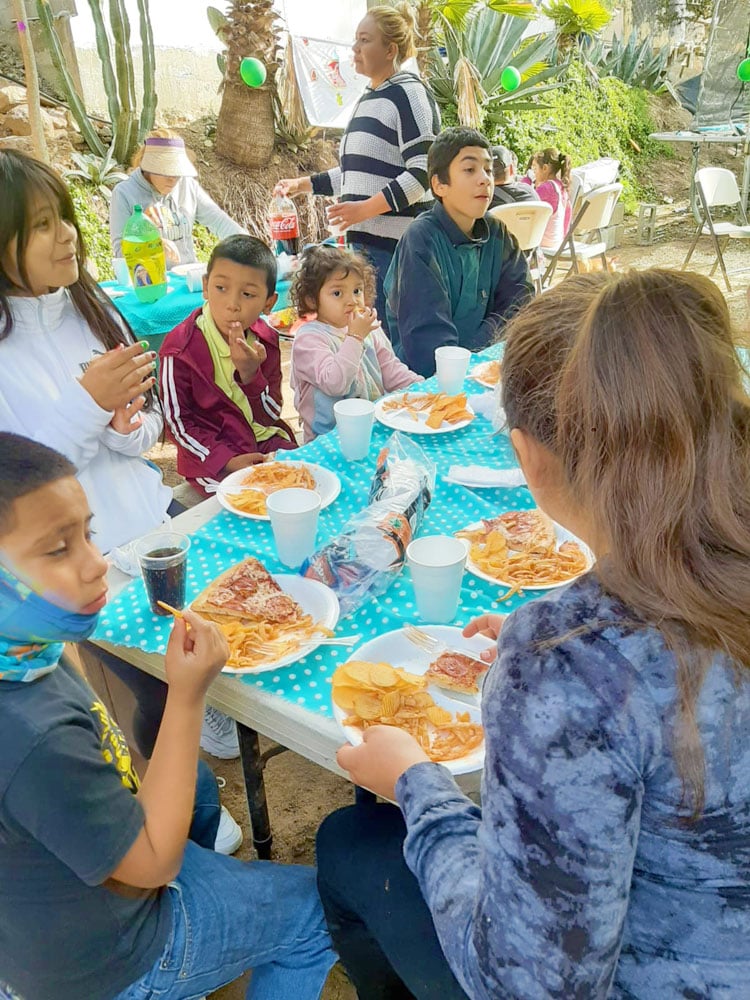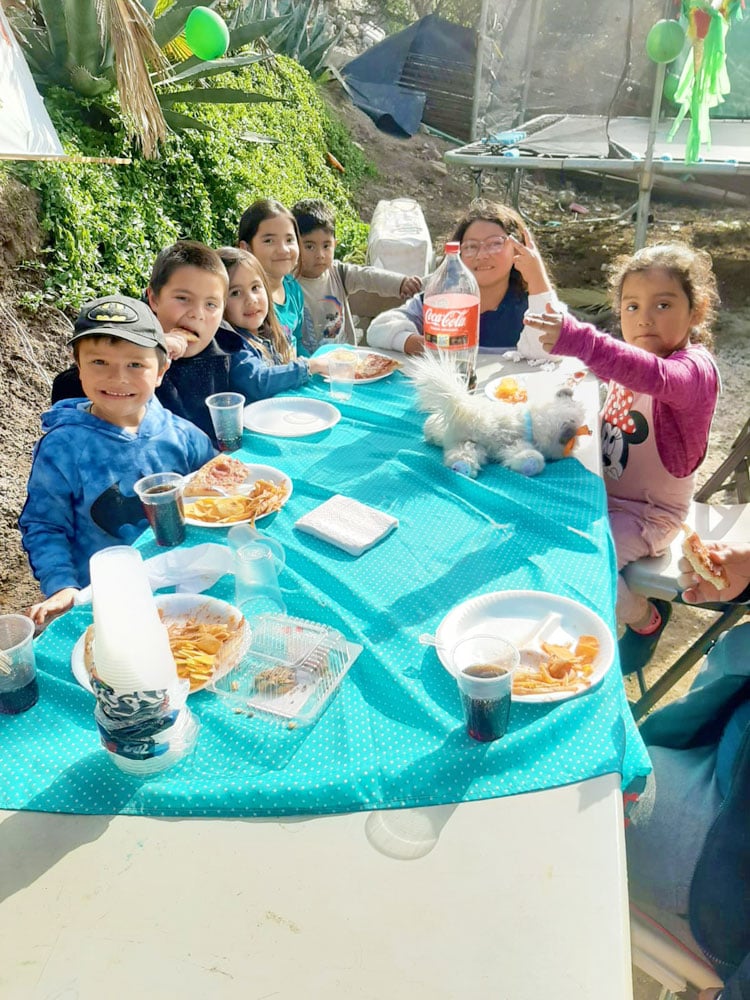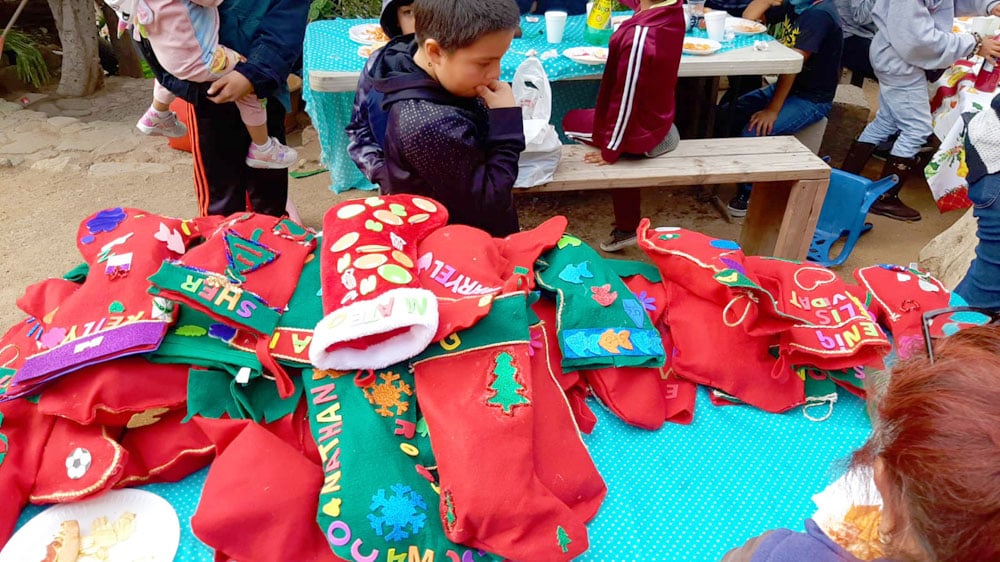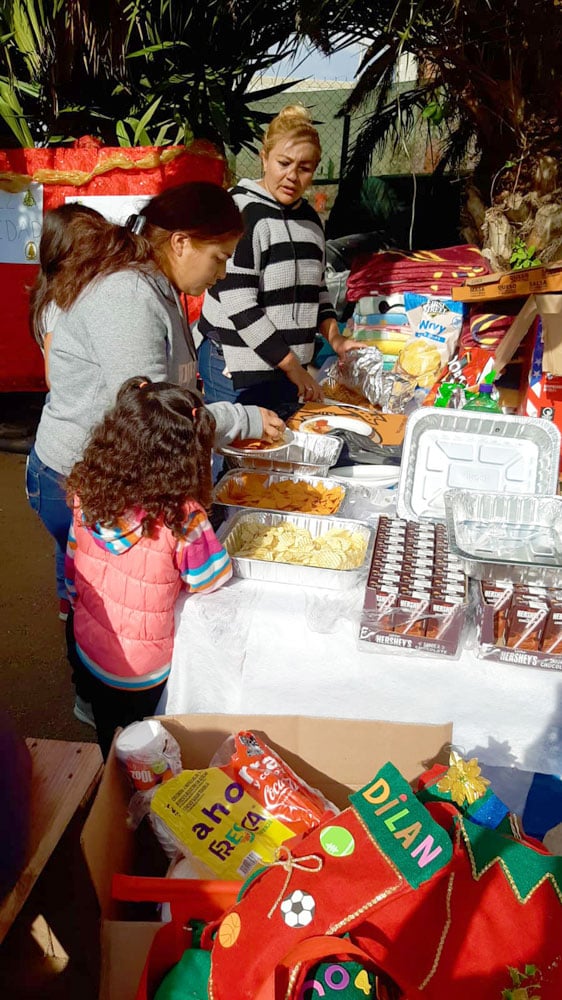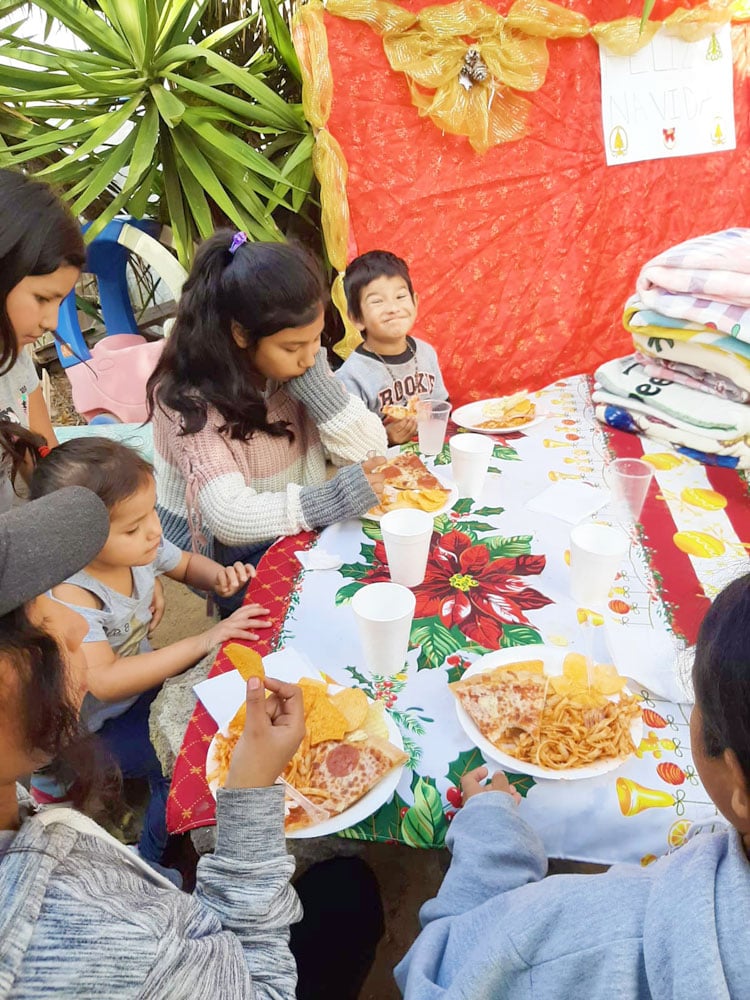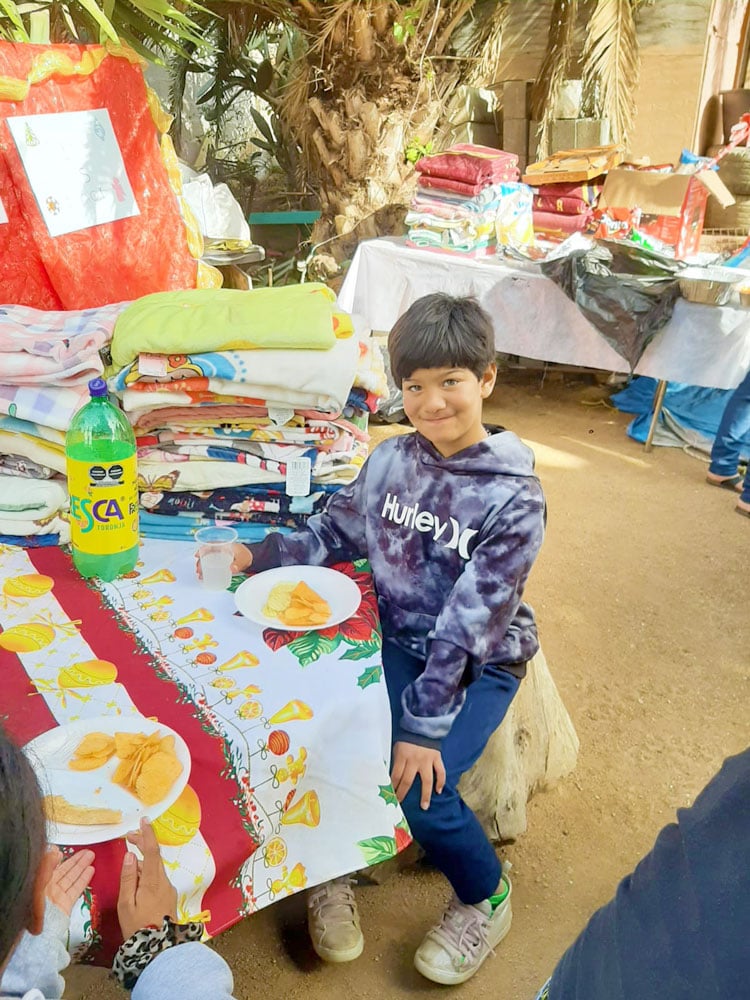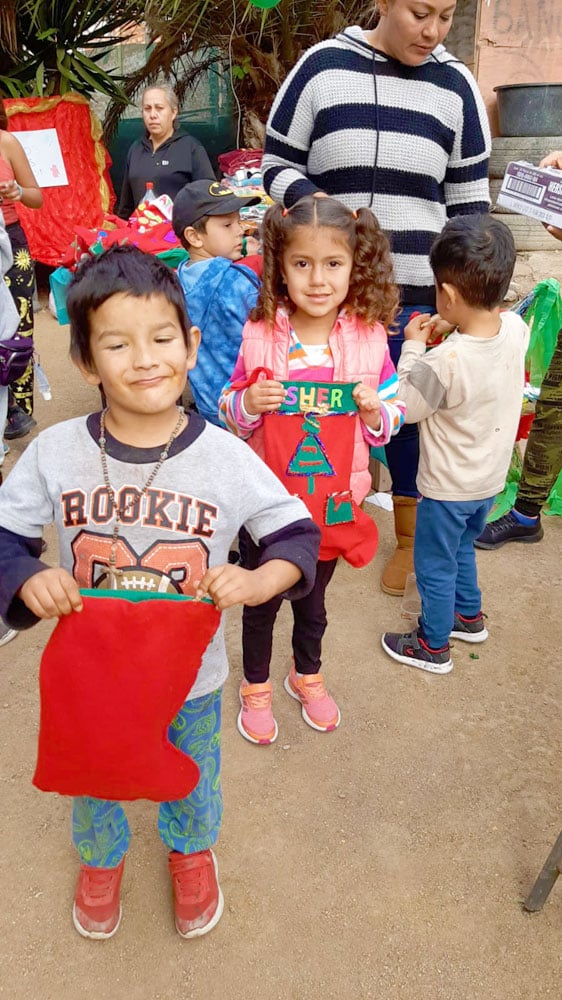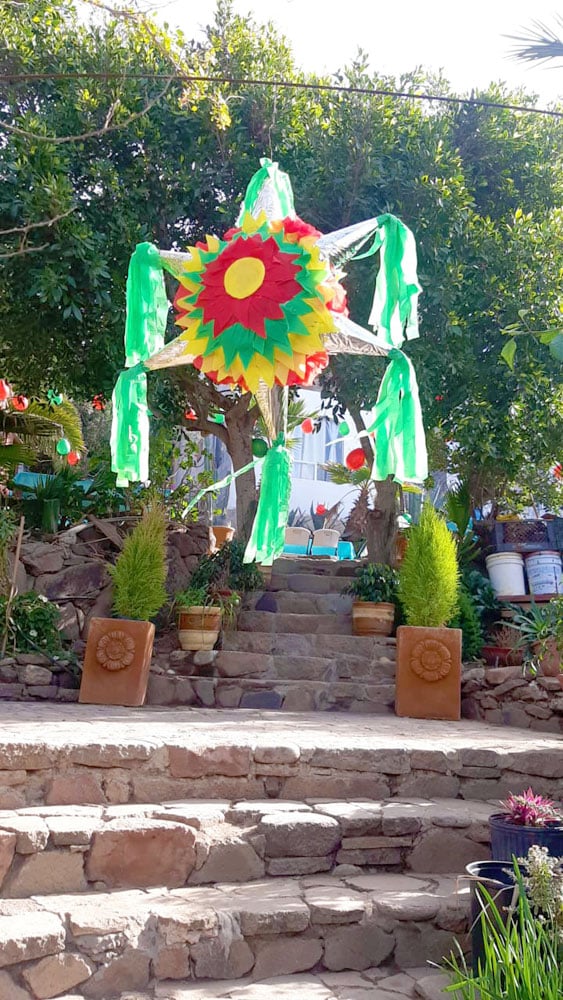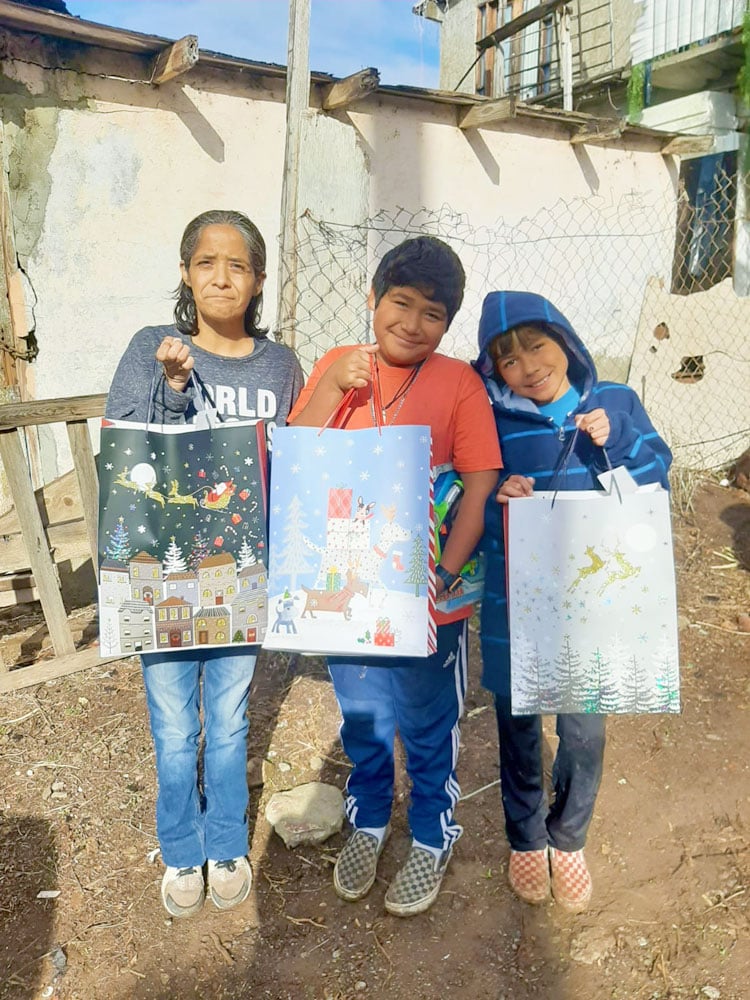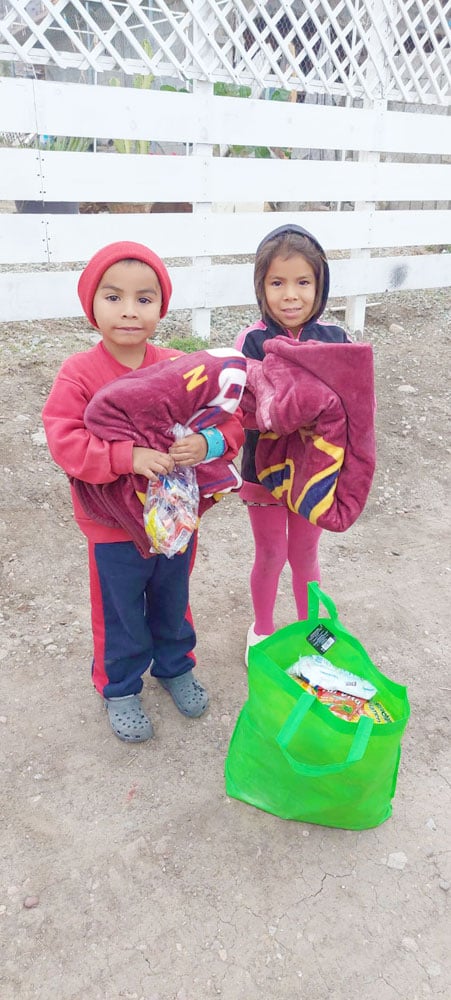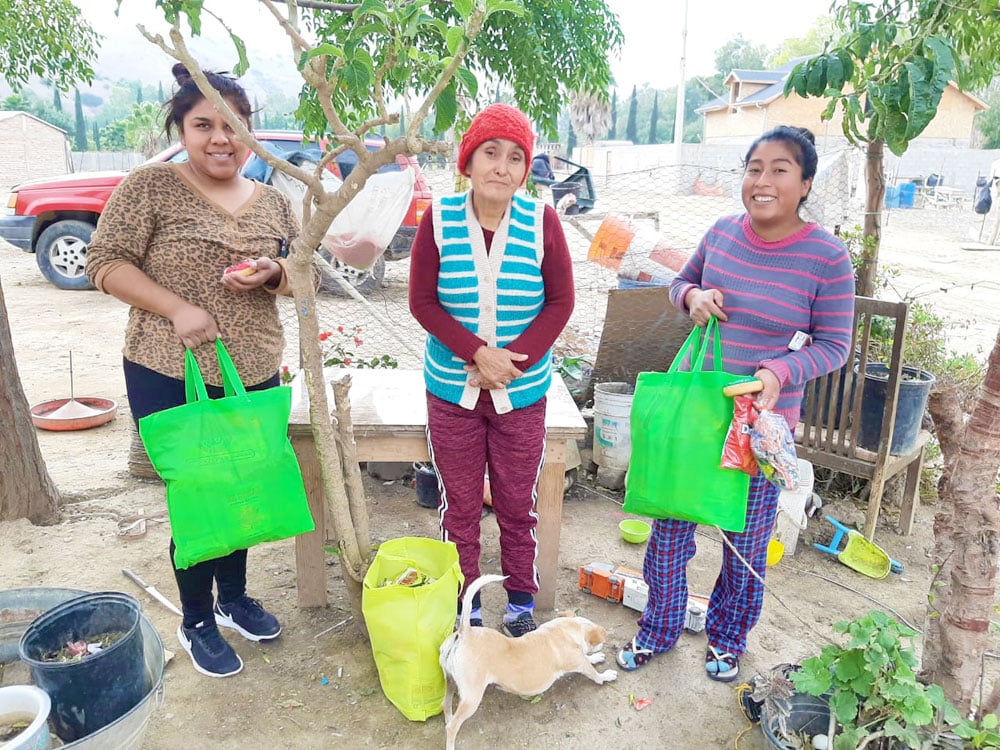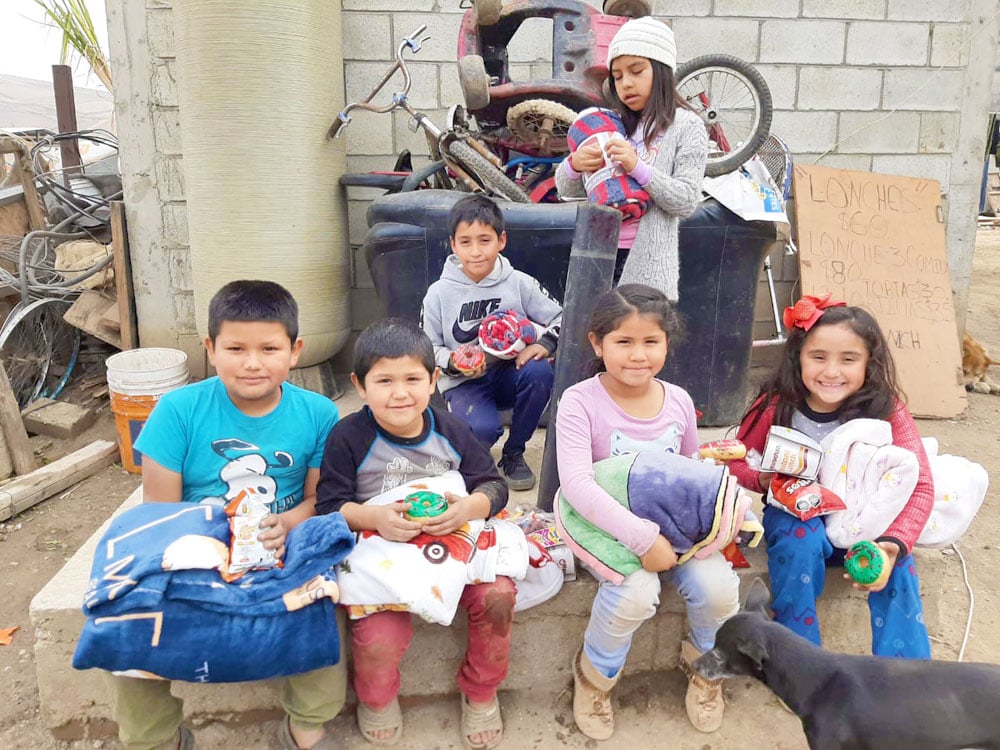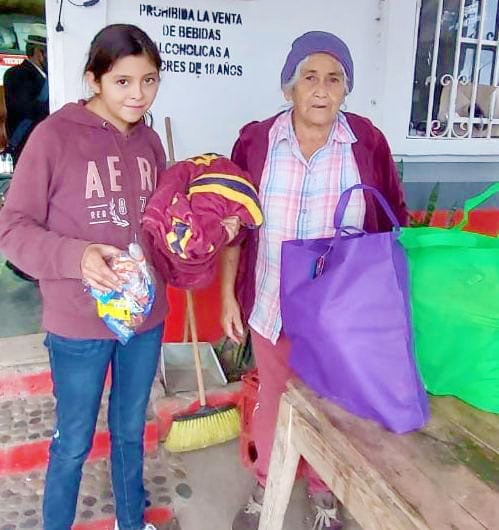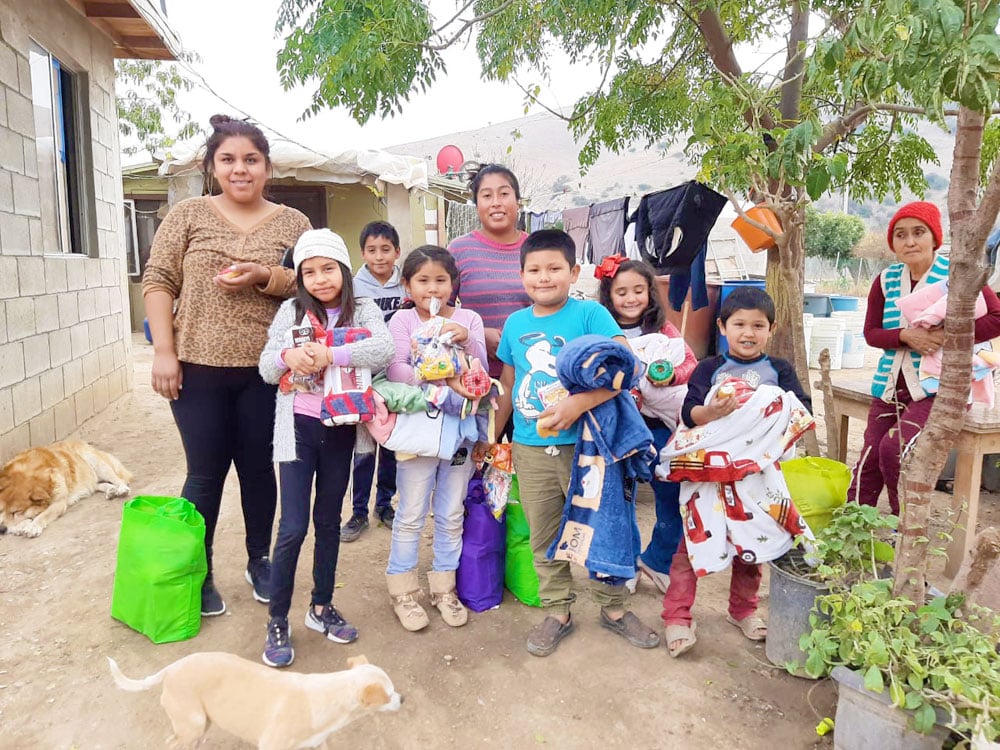 Your prayers change lives forever! Not just at Christmas time. Thank you for serving with us. ♥
See the other parts this week:
Thank you for your love, and your prayers for those we serve around the world! It's absolutely amazing what happens when we come together and follow the Lord's leading. I'm beyond grateful for you all!
If you'd like to see more than we can share here, email me for access.
Thank you for keeping us, this ministry, and our outreaches in prayer, and thank you for your support! We couldn't do any of this without you.
· You can get notified when each post goes live by signing up for our email list.
As always, email or fill out our Contact form with questions, feedback, and suggestions.
God bless you!