This week in India 7-31-21

Glimpses from our week in India!

Quick links to the other parts this week:
Our School Classes
One of the pivots we had to make with the pandemic was suddenly being responsible for school in two countries. That was big and scary responsibility at the beginning. And it's hard work that our volunteers have taken on so faithfully. One of the beautiful outcomes has been the boarding school kids home and the kids in local school getting to learn English! It's a sweet in between time.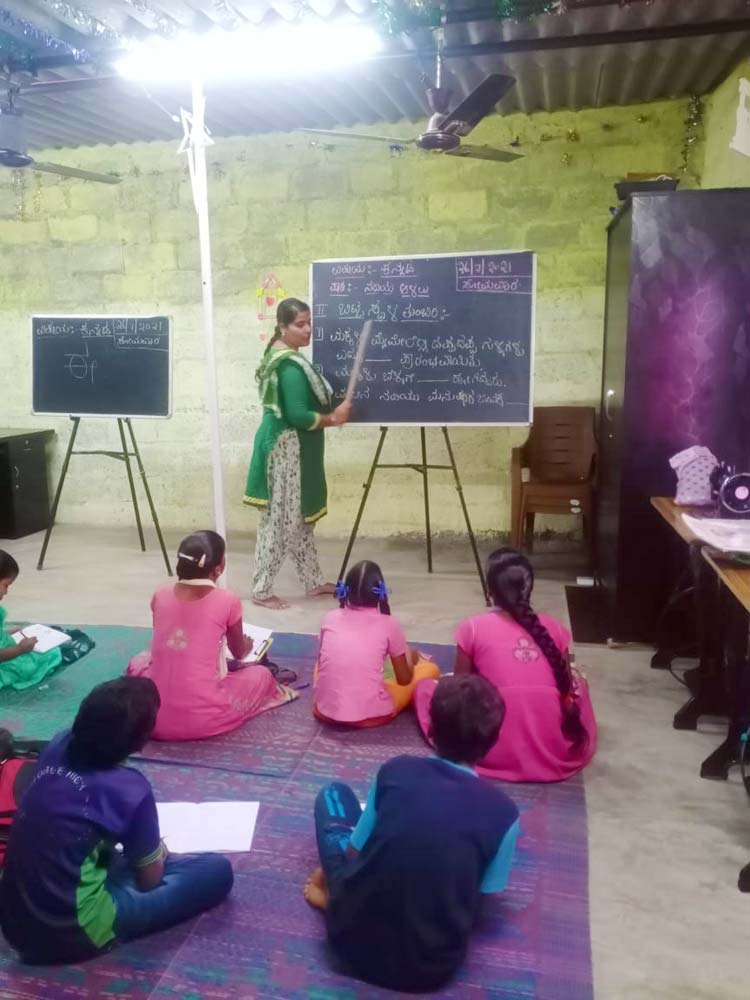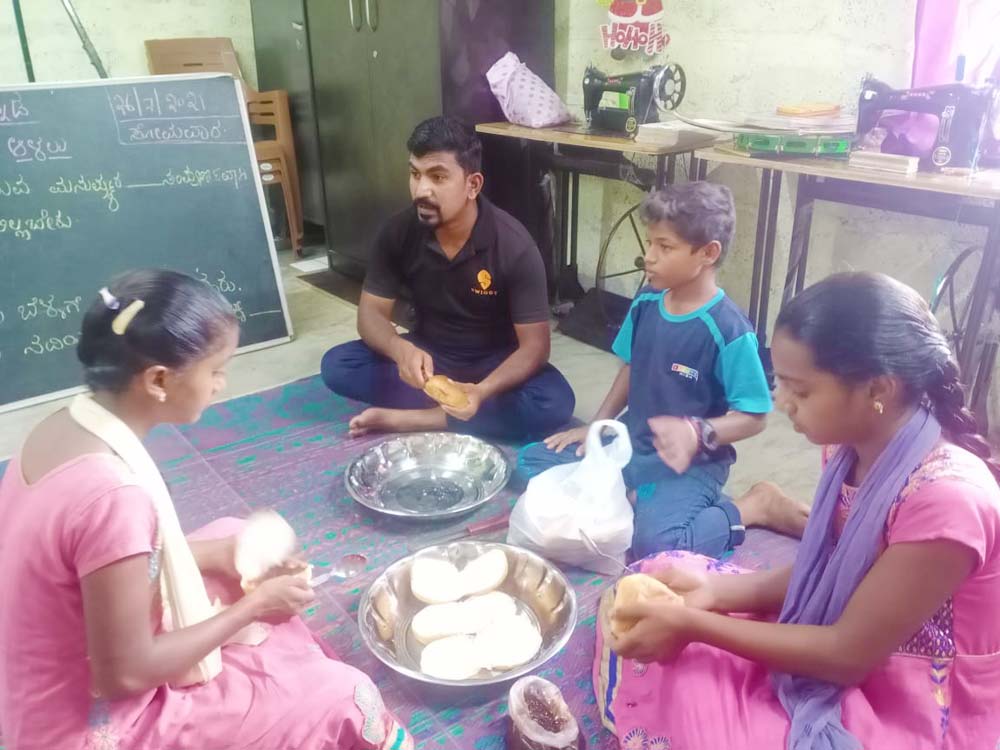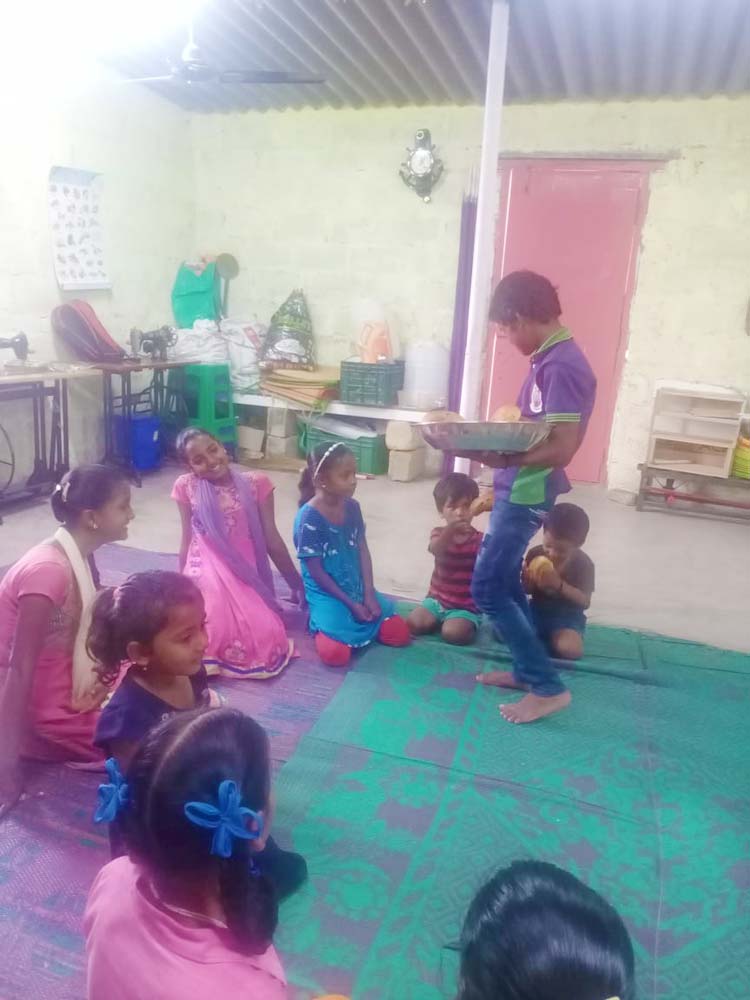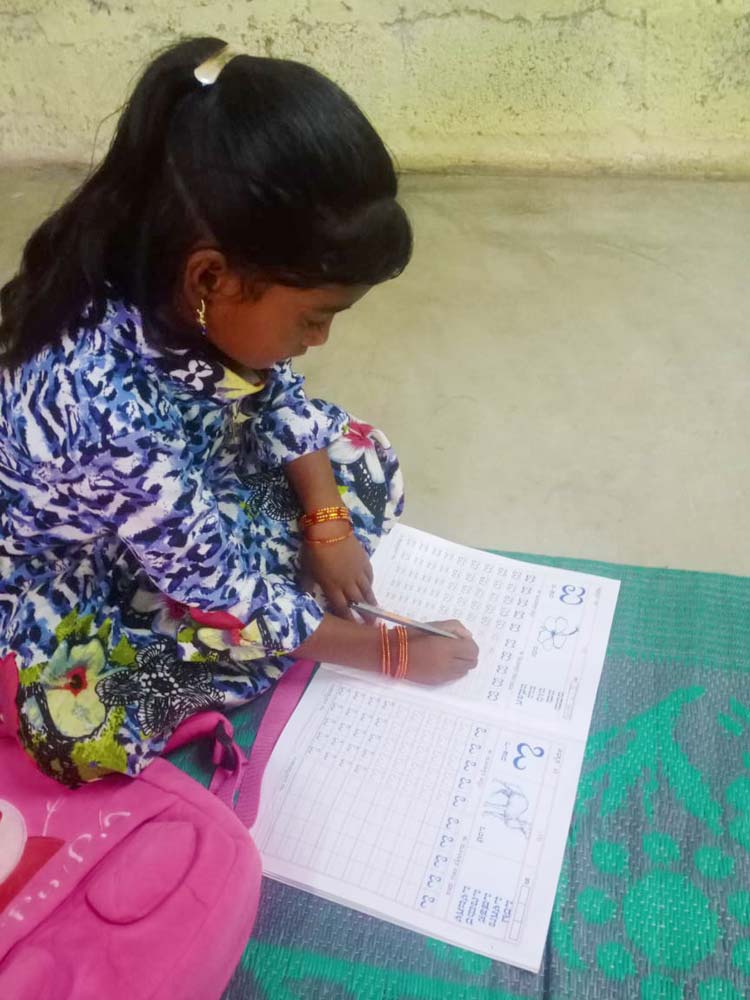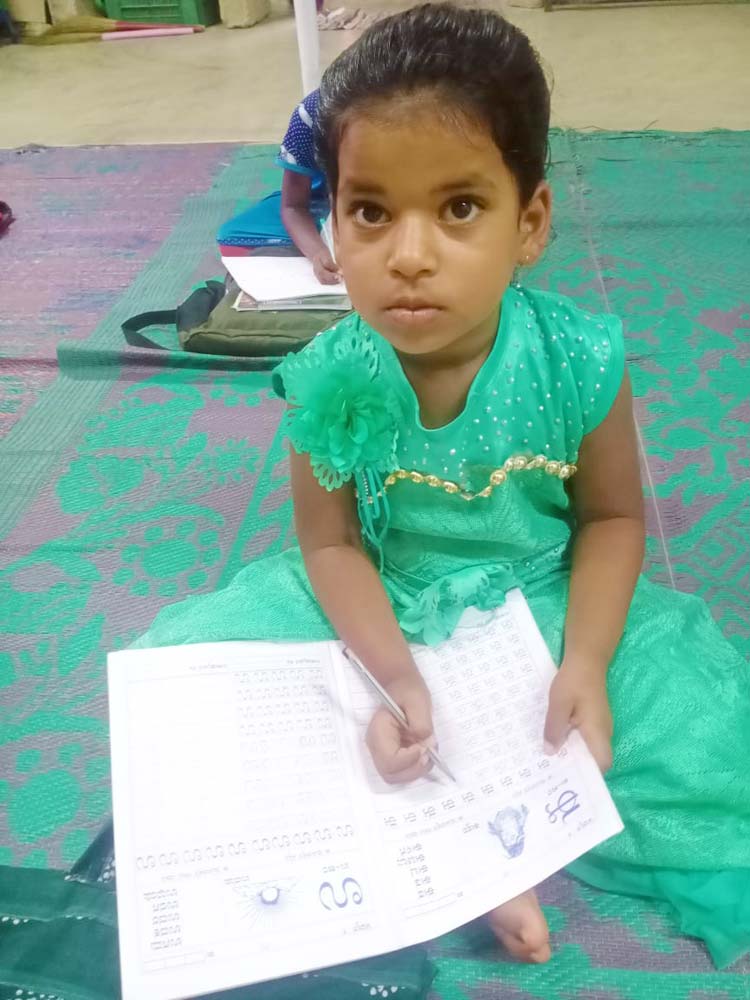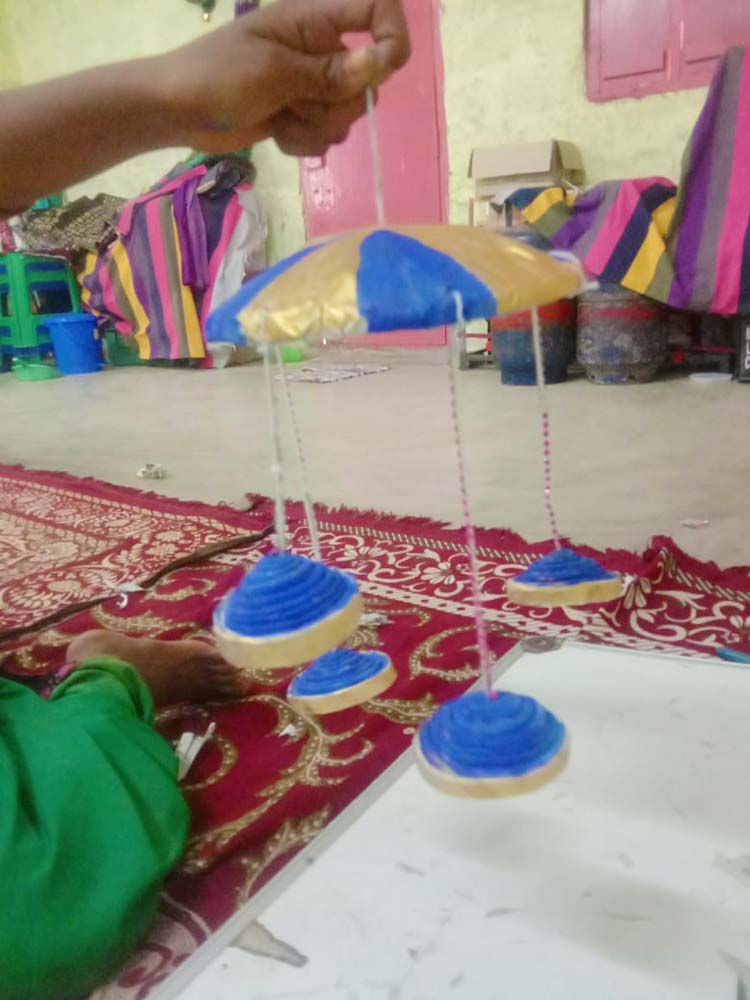 Our Sewing Classes
Services in two locations again
We got to hold two services this week! One at the church and one at the prayer house.
Our Sunday Service at the Church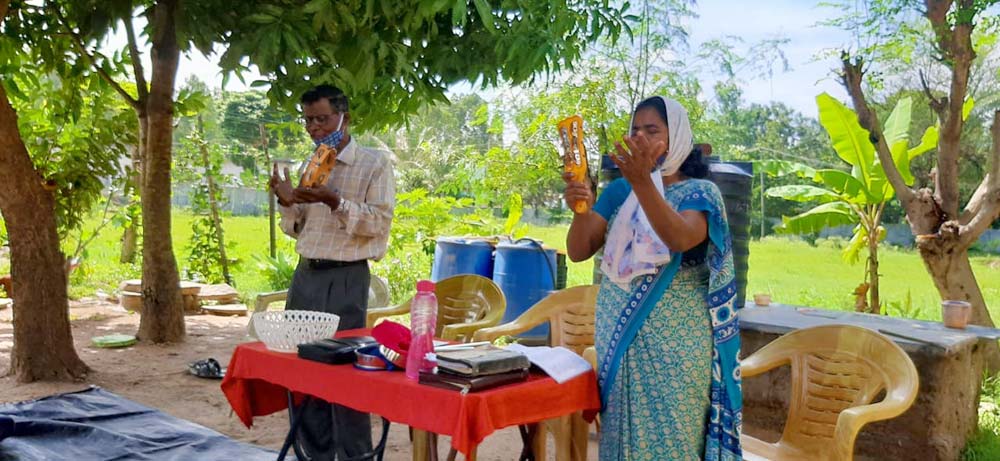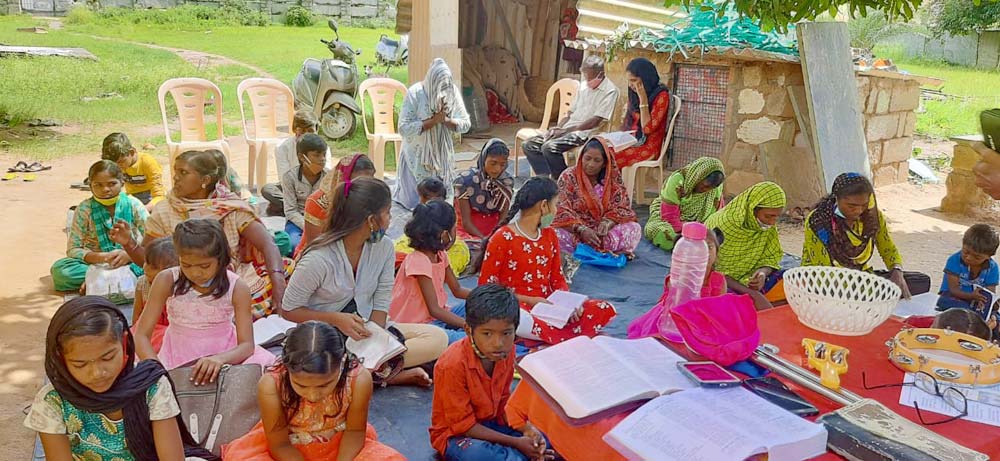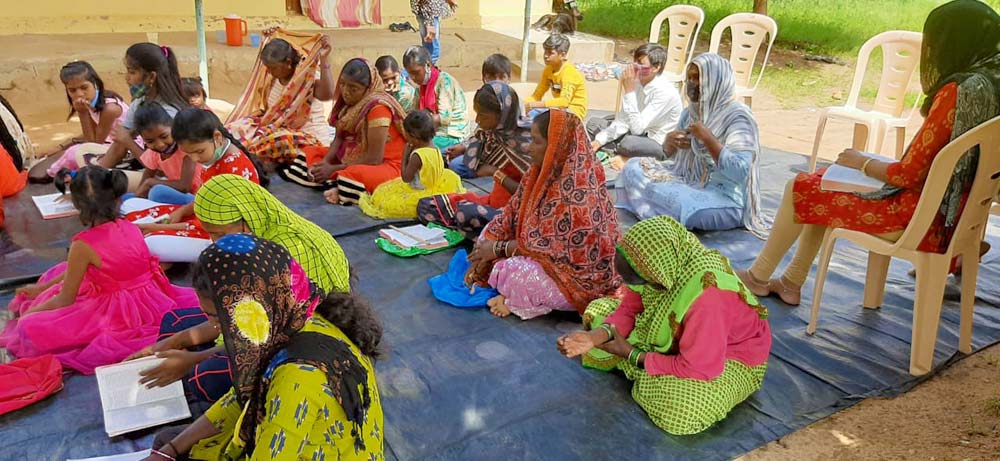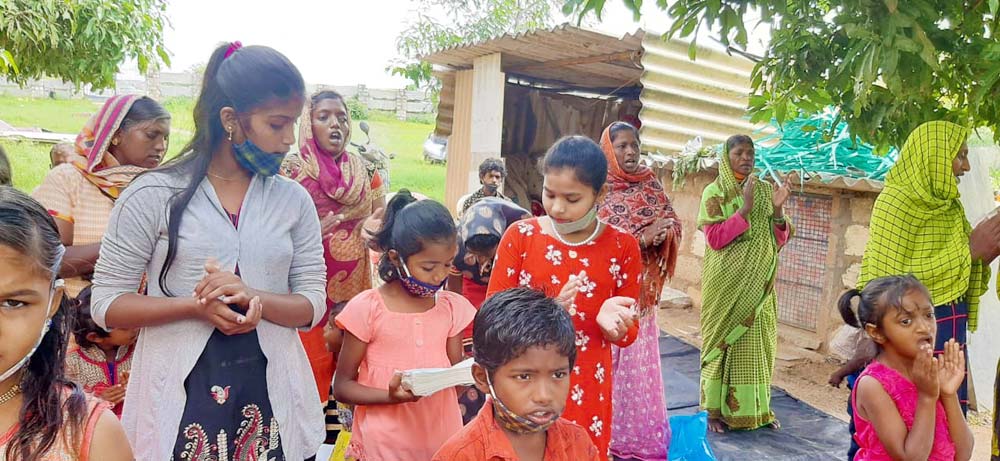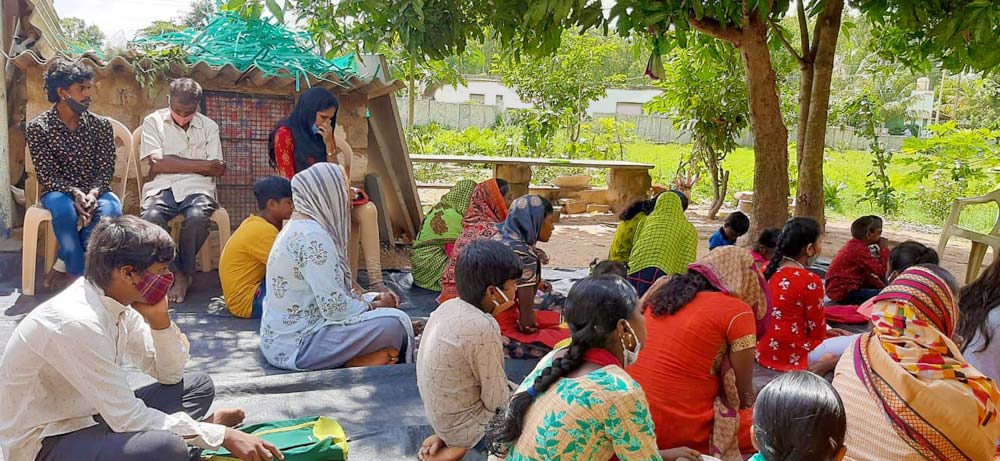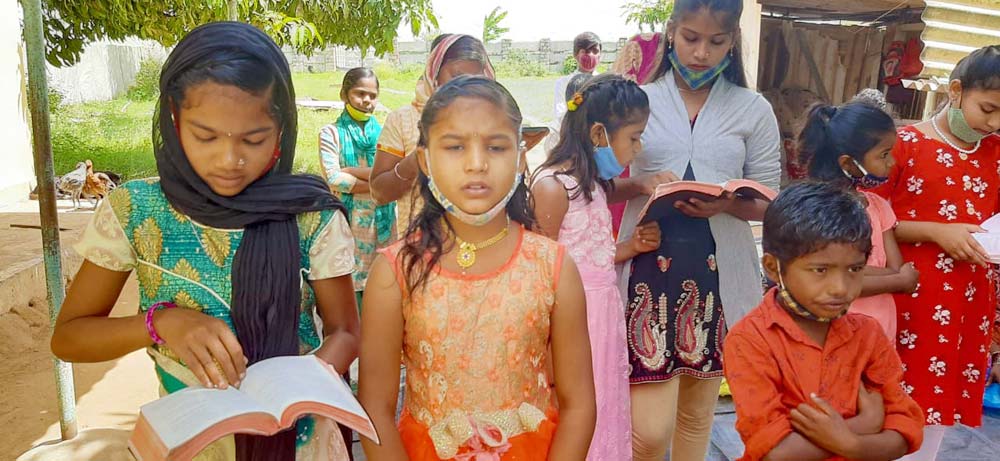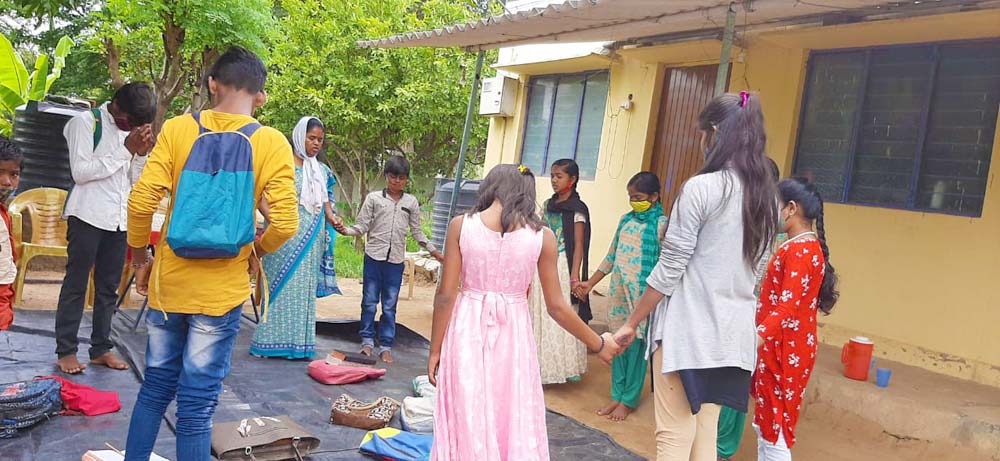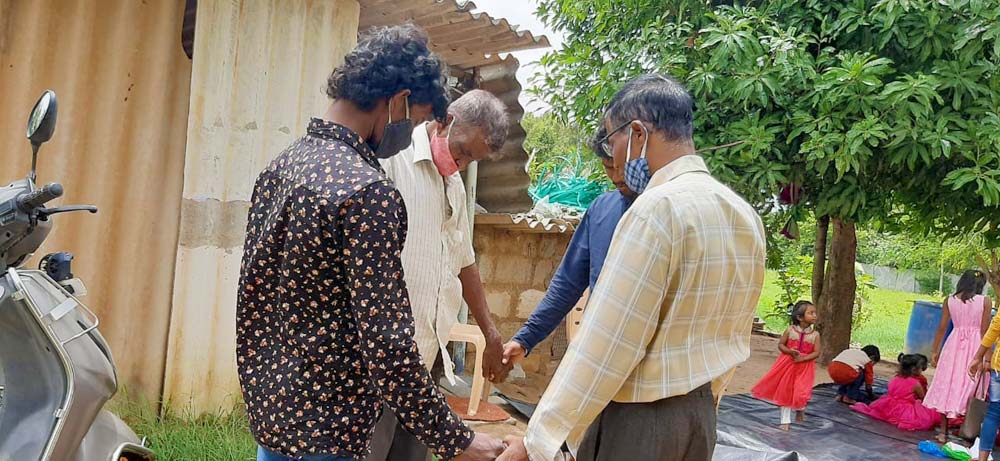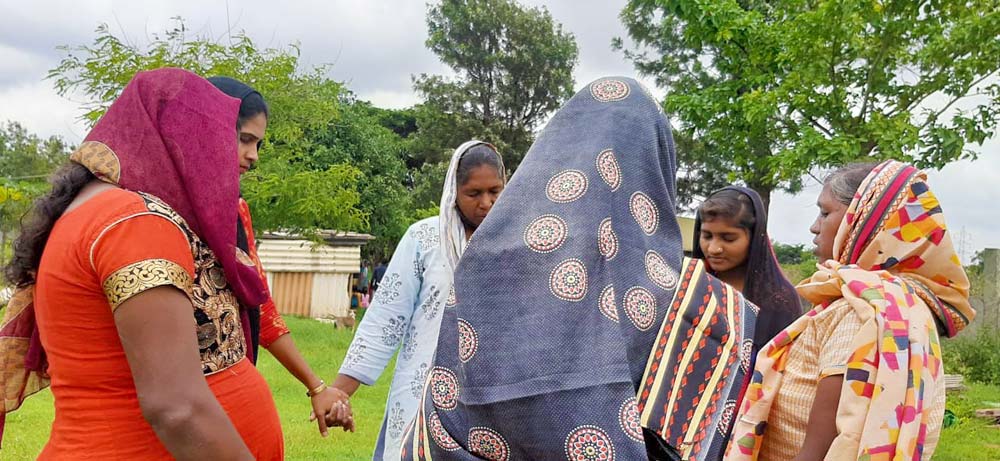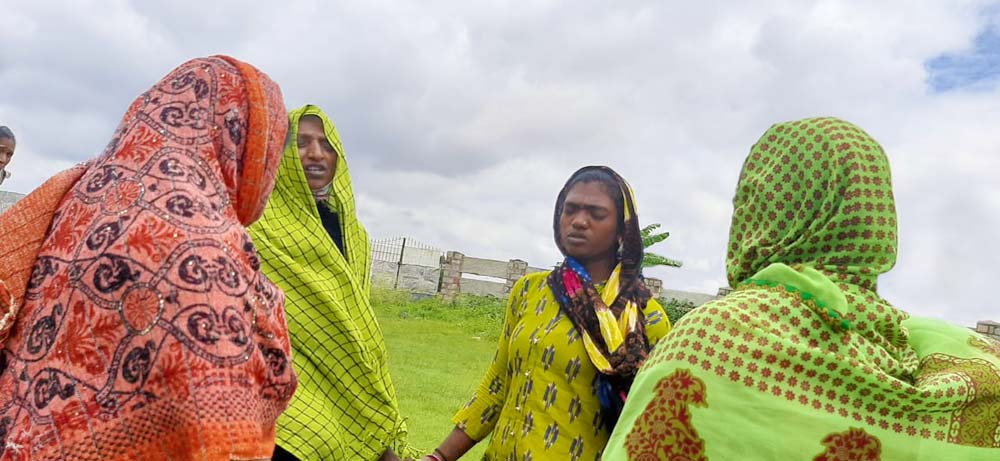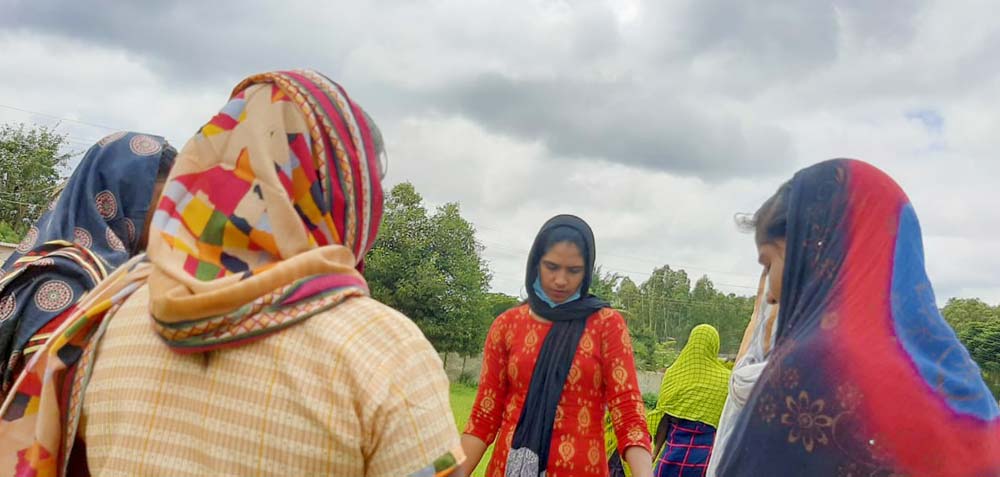 Our Sunday Service at the Prayer House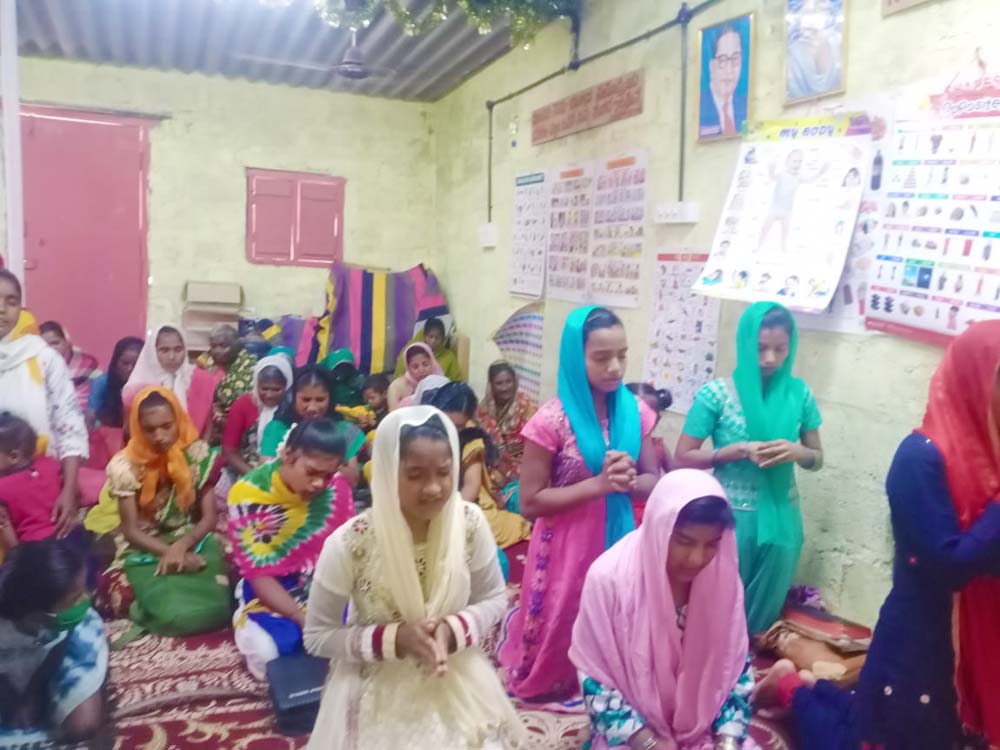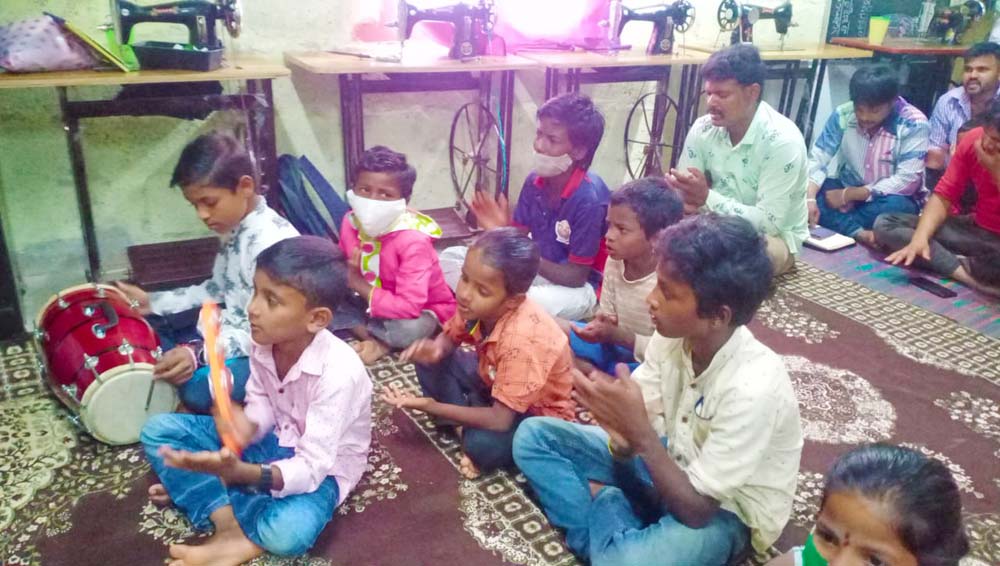 Prayers for Shilpa
Look who that is in the back left sitting on a chair! Feeling well enough to leave her hut and come to church! Shilpa is one of the moms in this tribe, who has leprosy and we've been praying for her for months! It has infected her eyes and her foot the most, and the treatment is harsh medication for a year. Last week, they almost had to amputate her foot, the infection was so bad, but it appears to be healing!! Every few days, she has been going to the hospital to get the wound on her foot cleaned and redressed.  She is not out of the woods yet. Please continue to pray with us for her full healing. ♥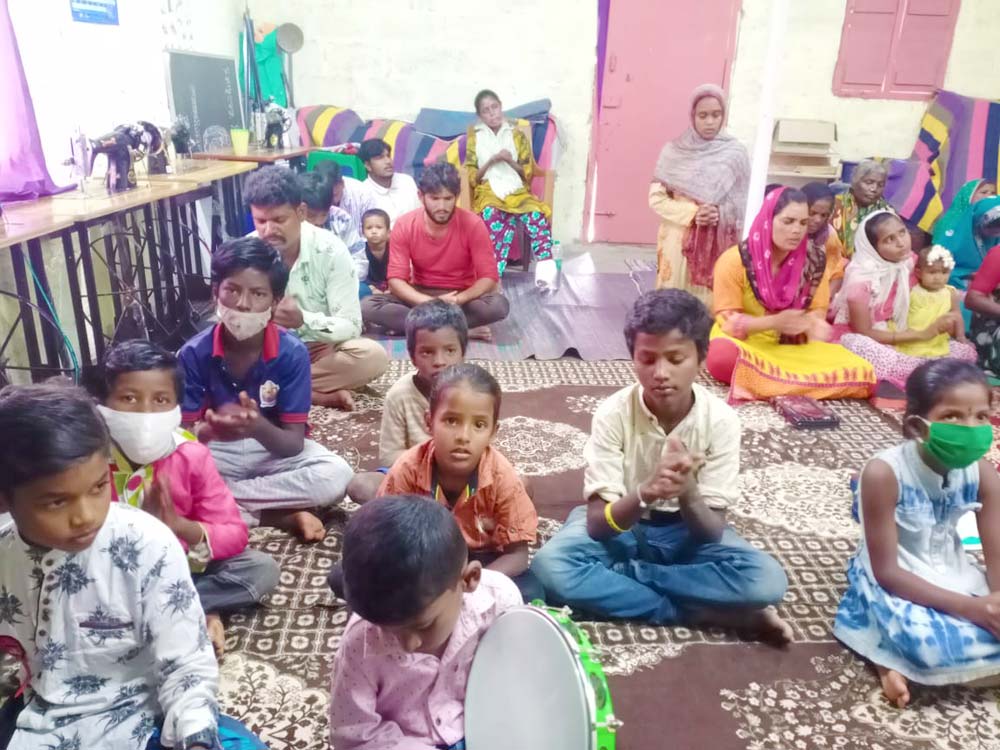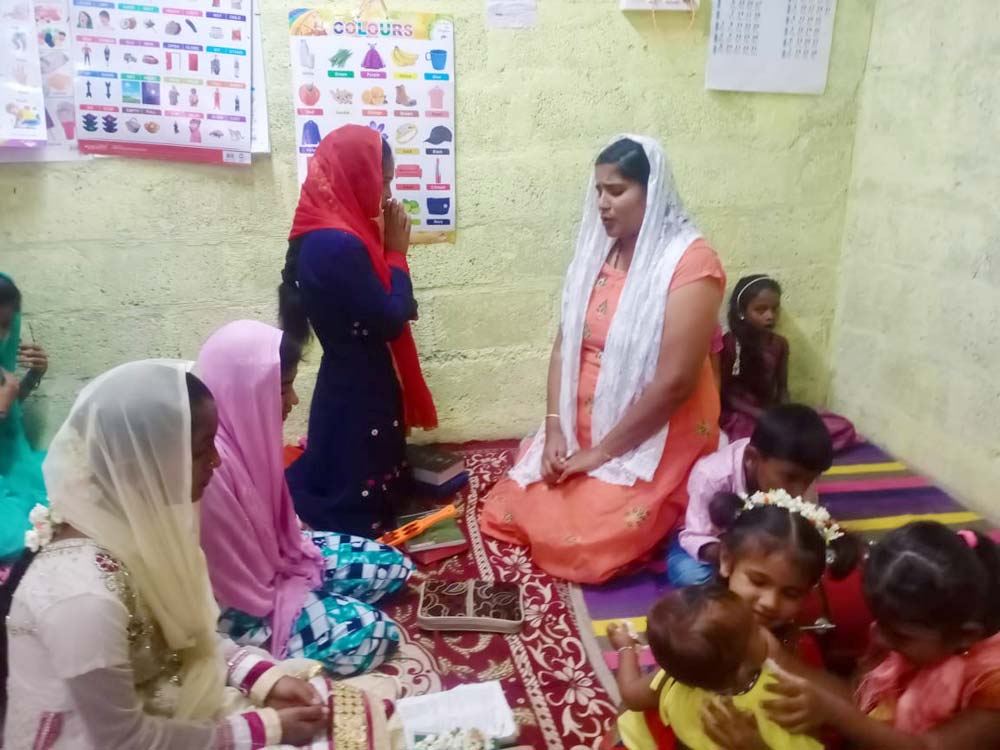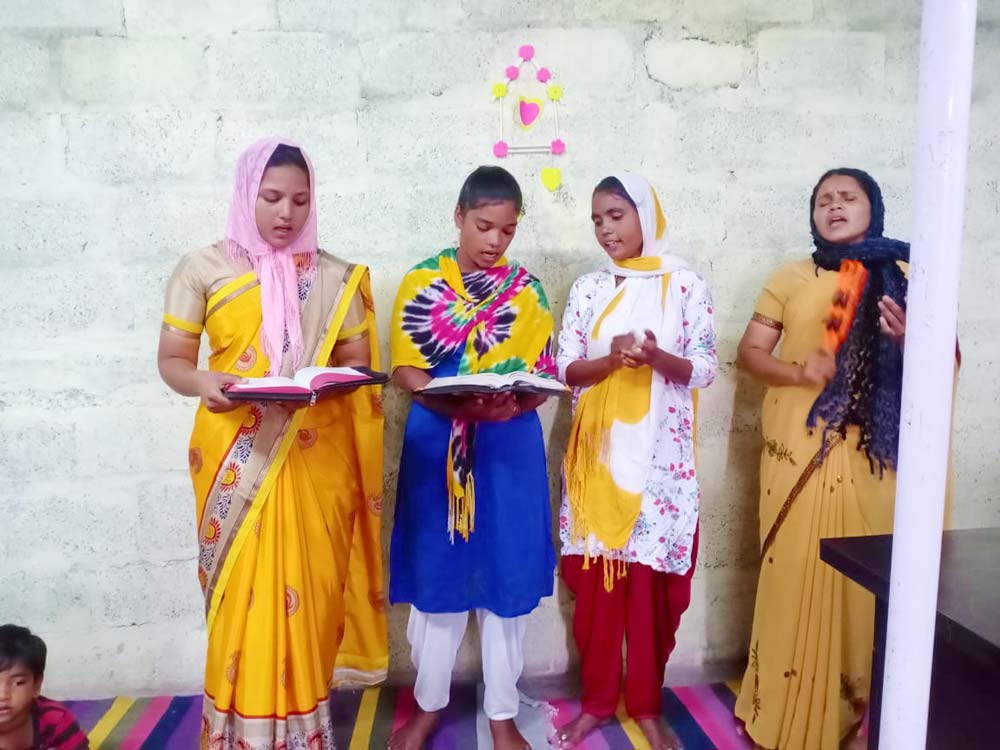 Our Sunday School Classes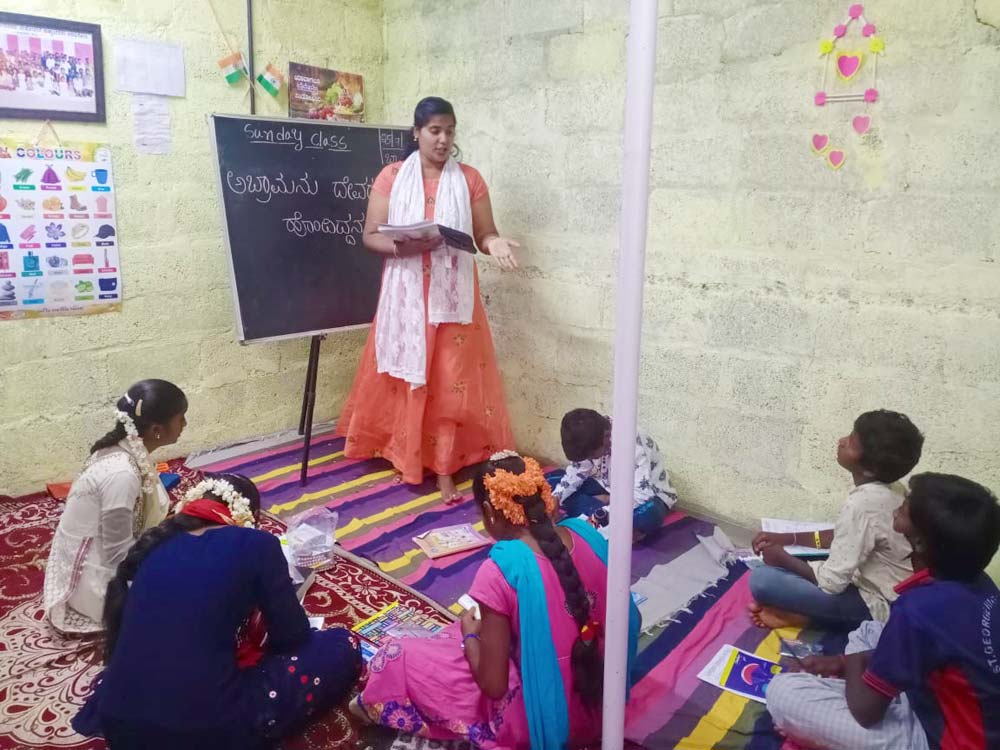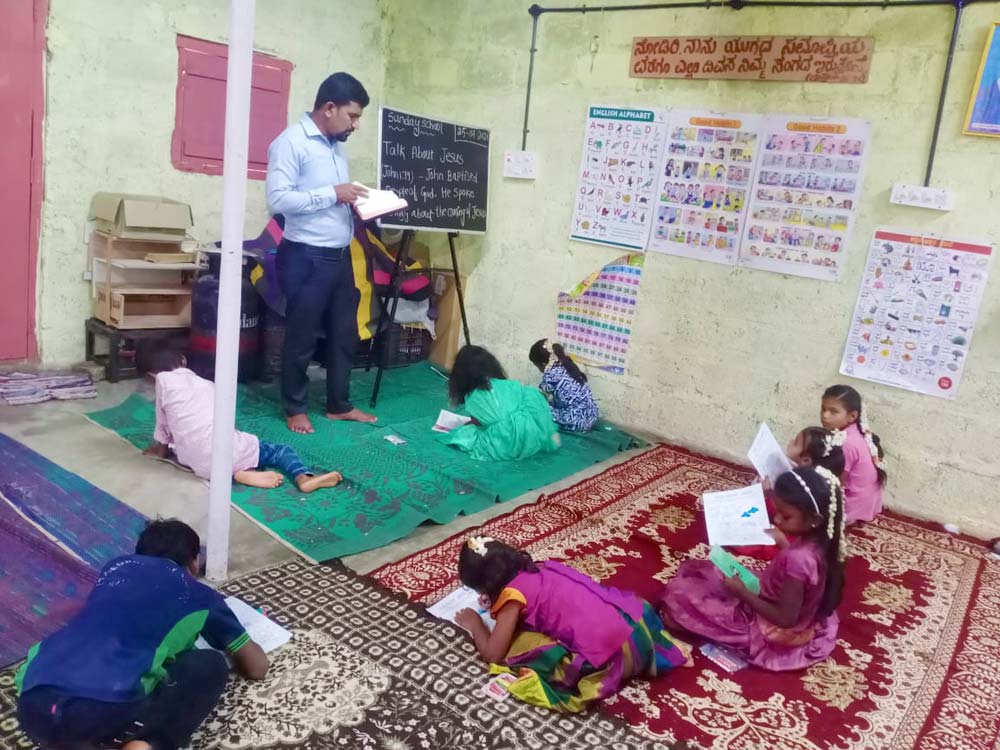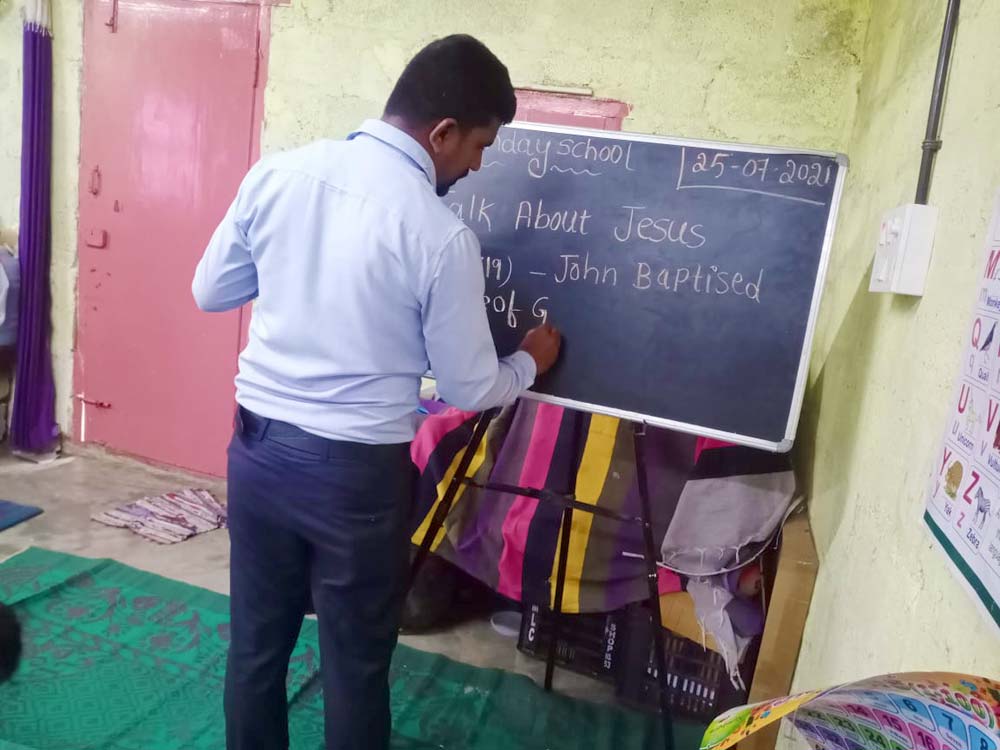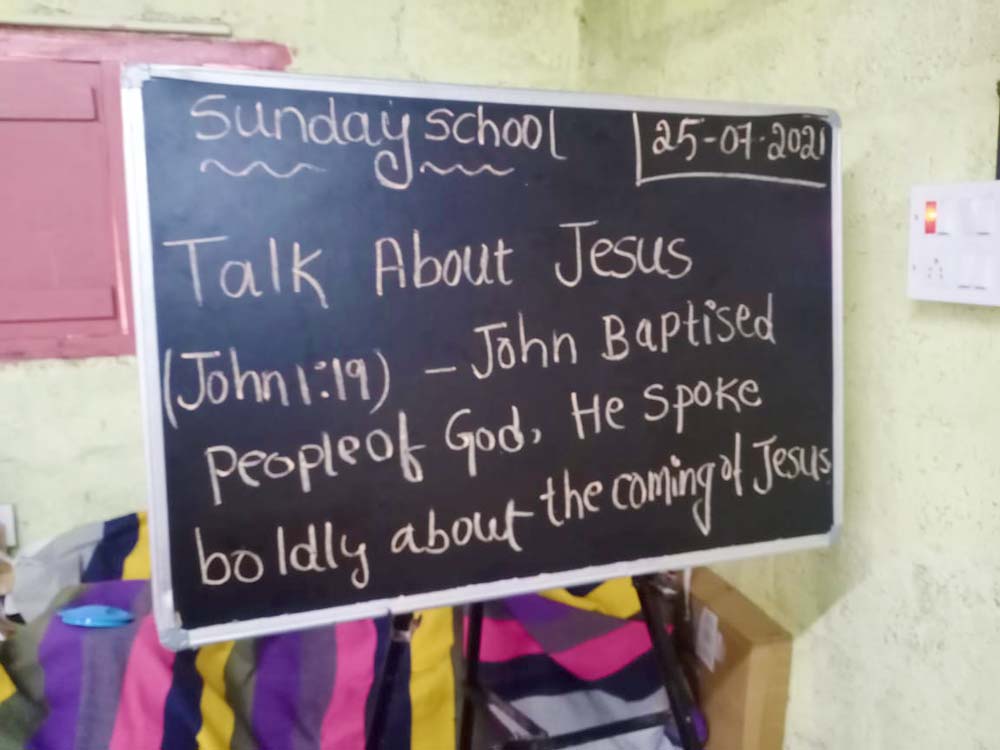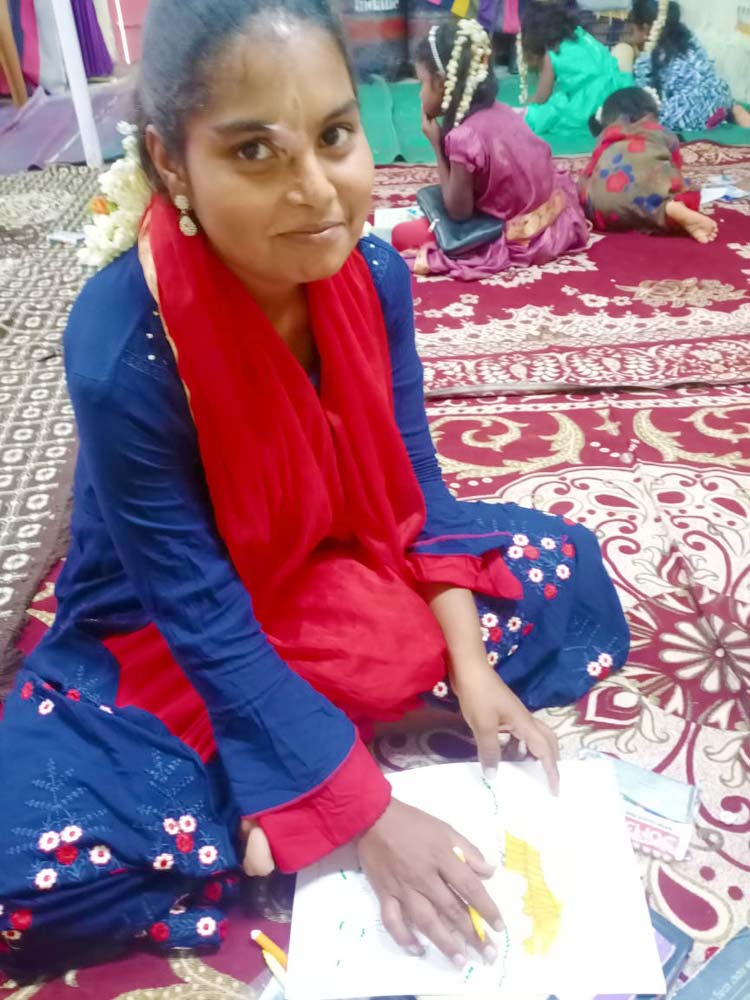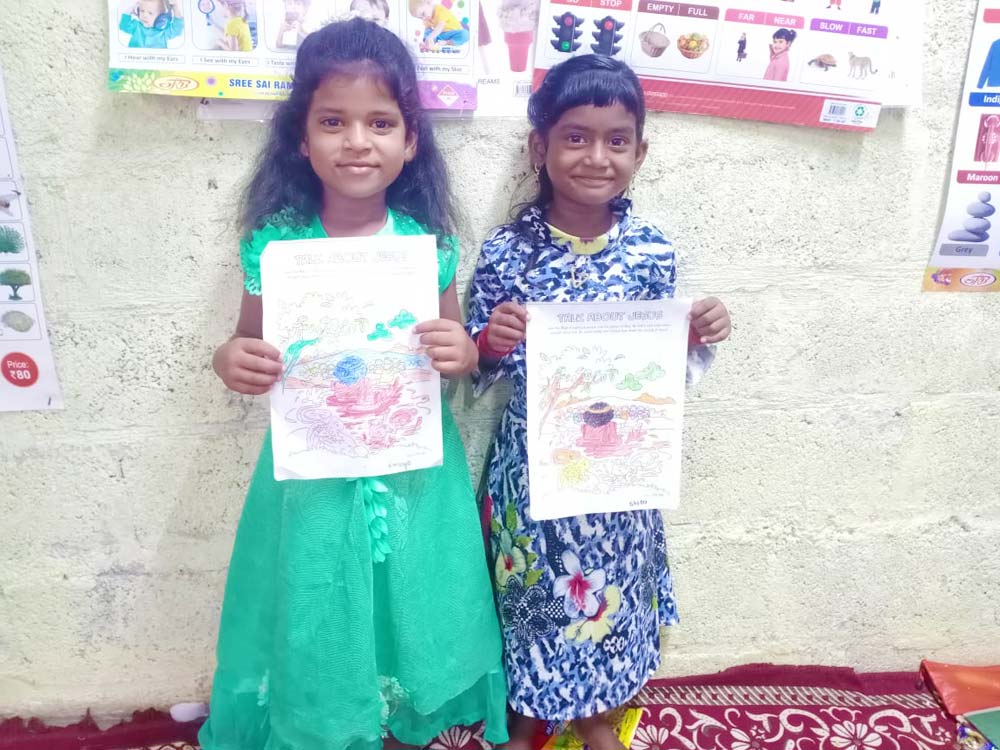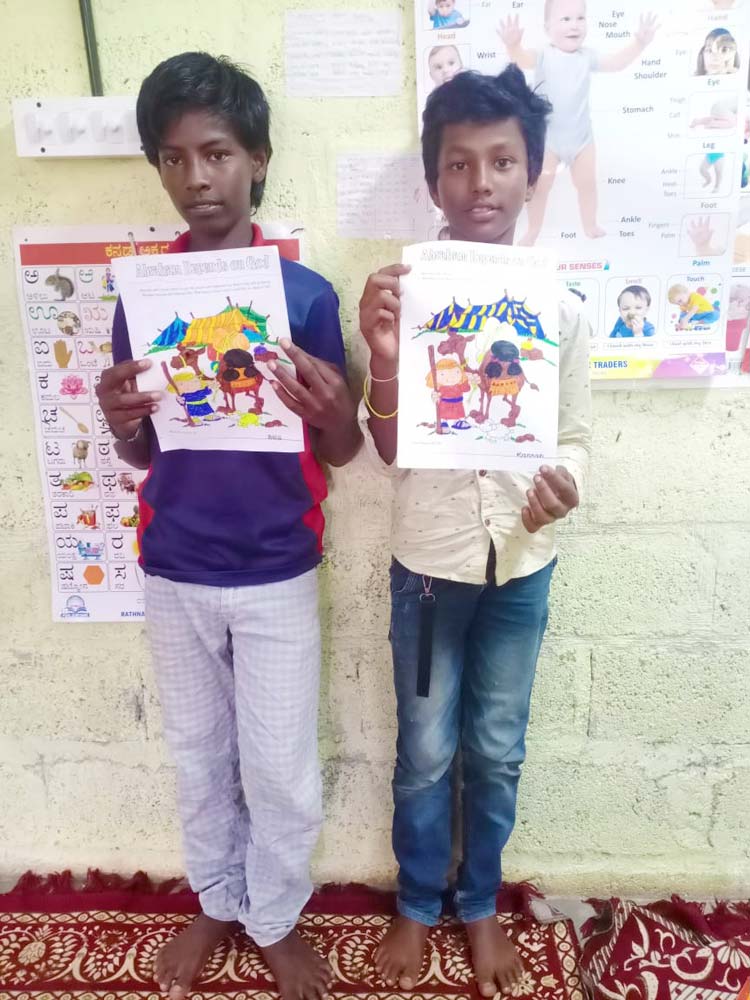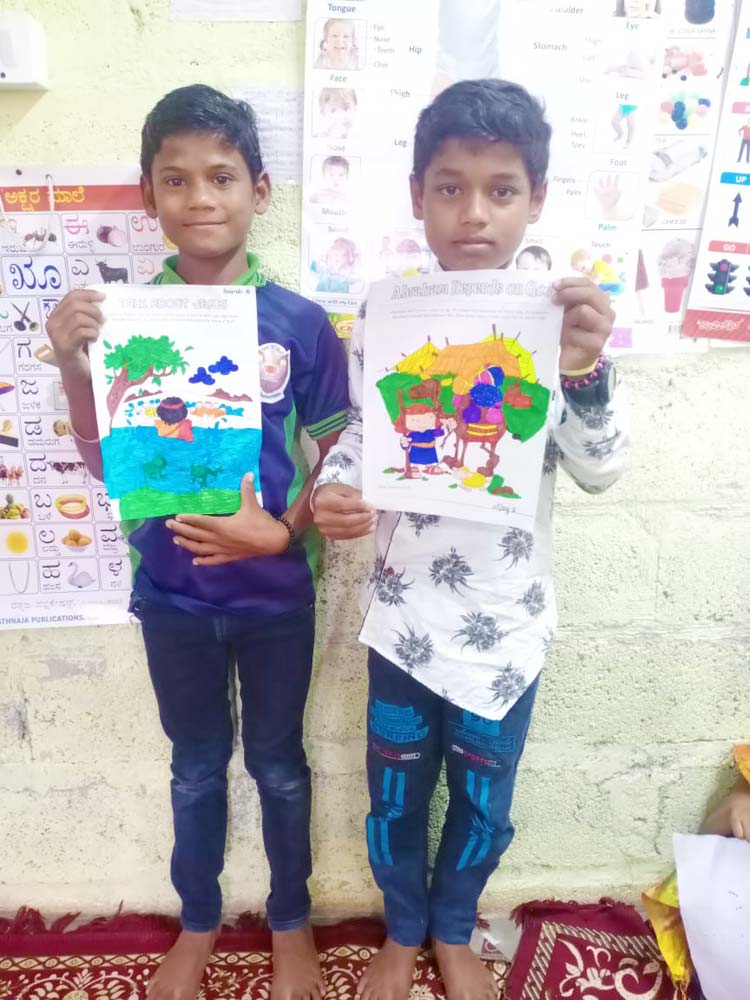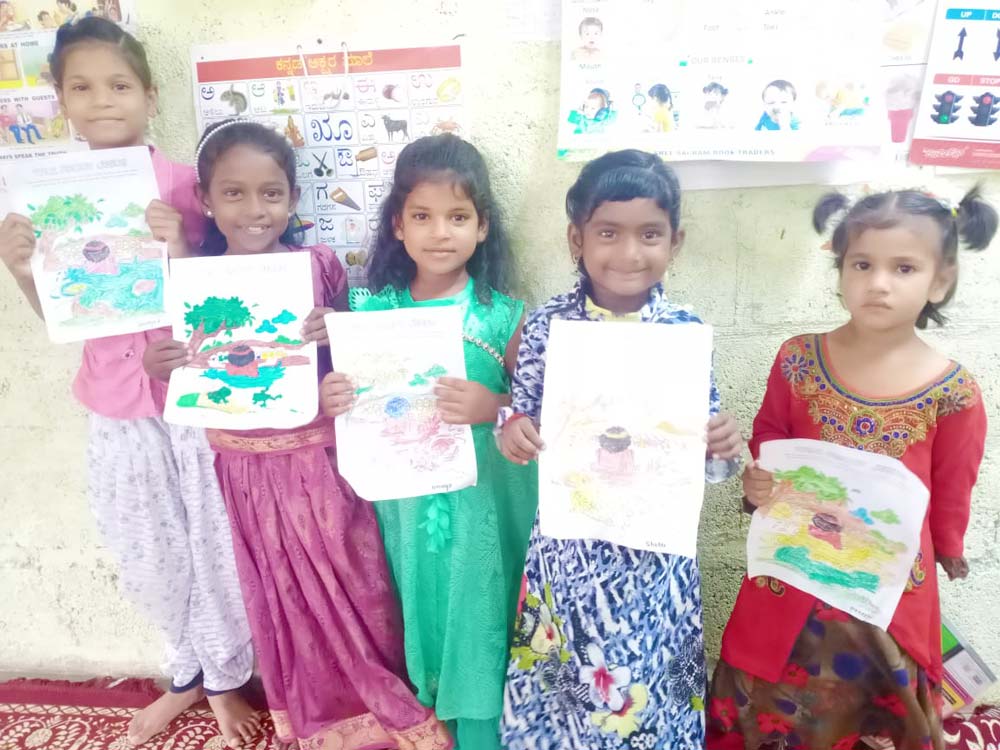 In little Joel's Village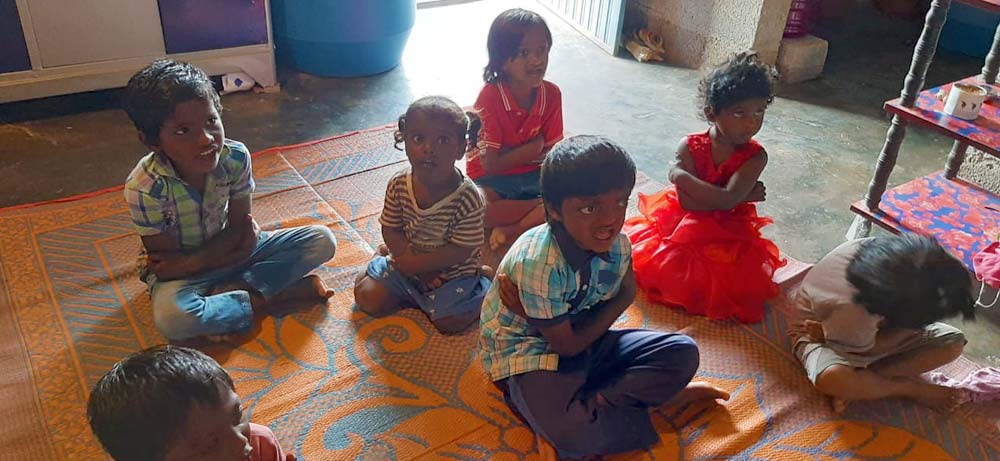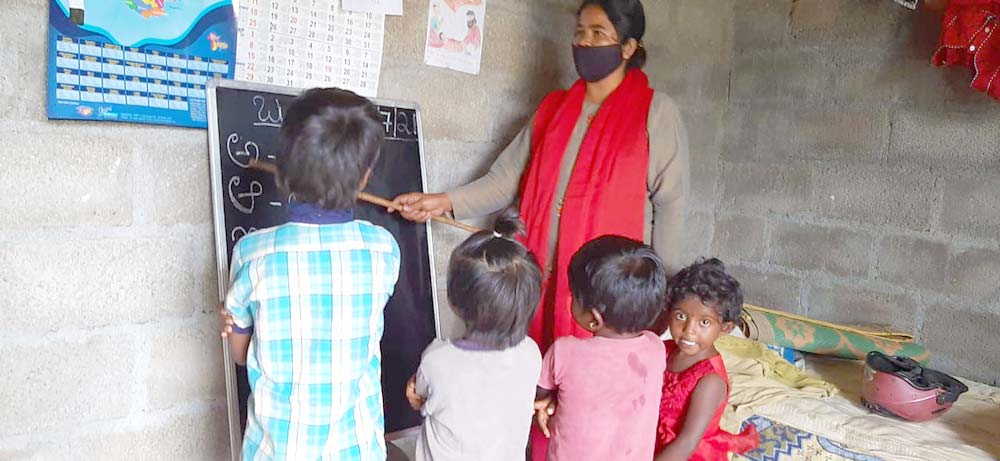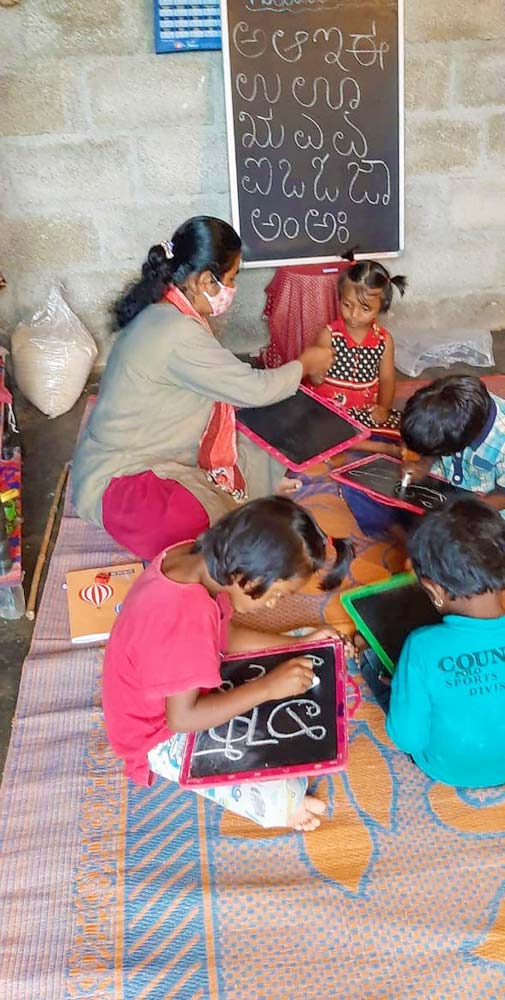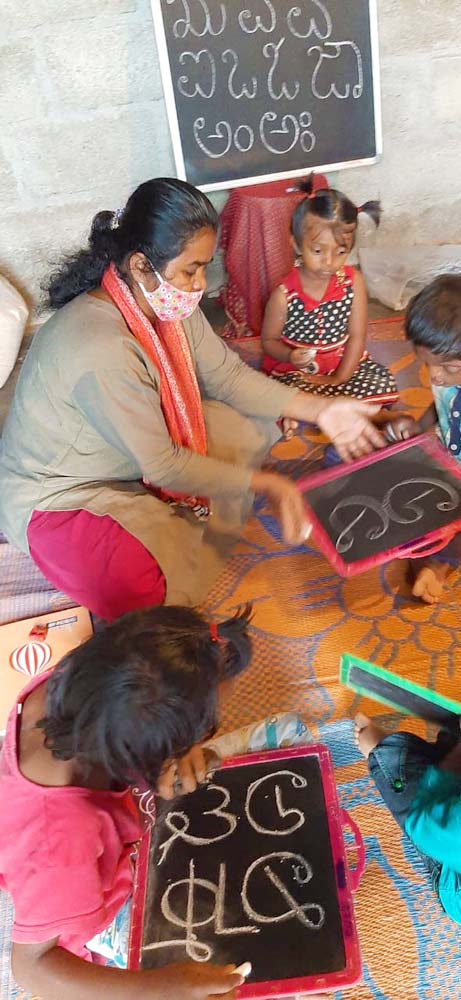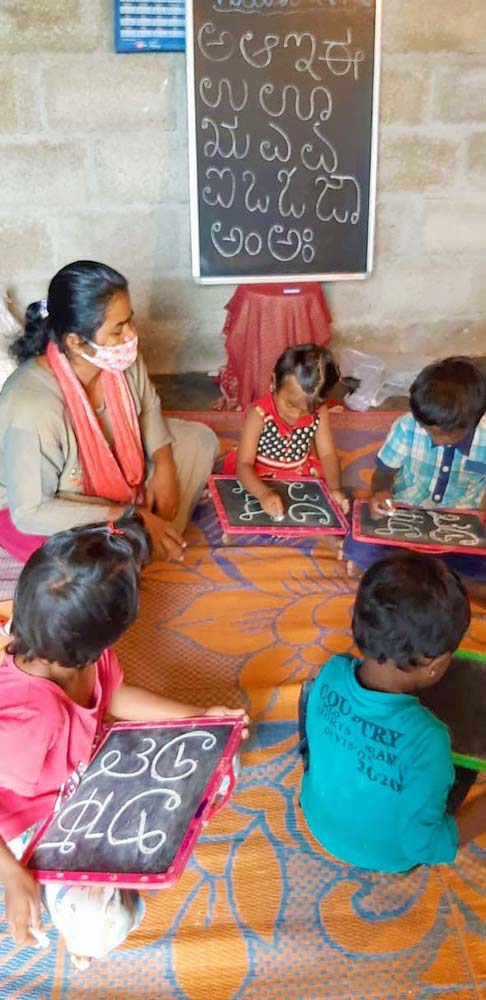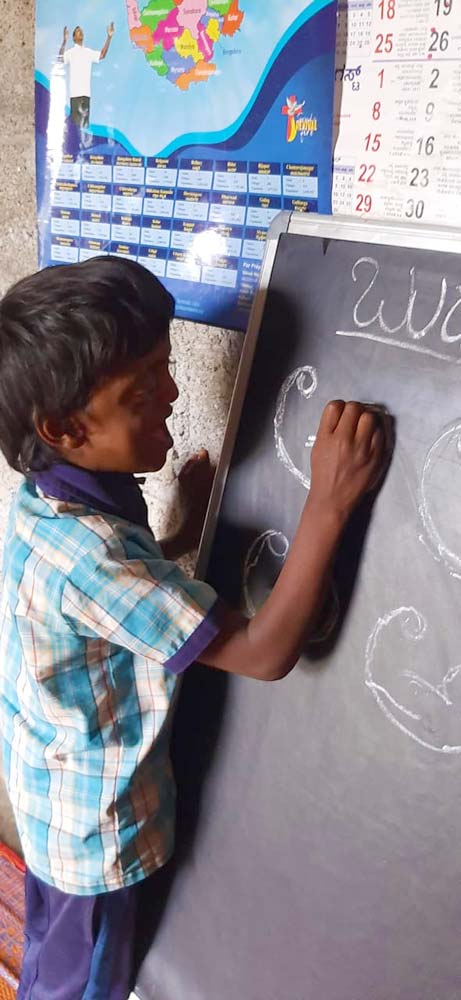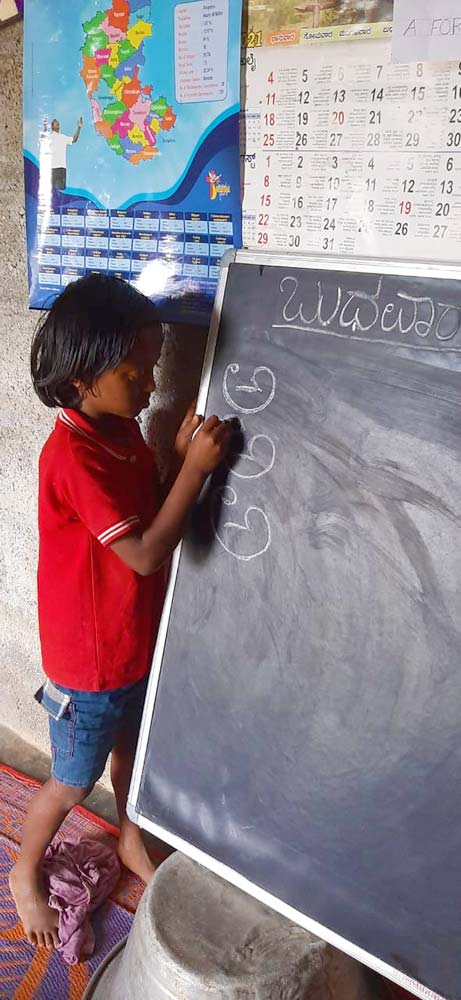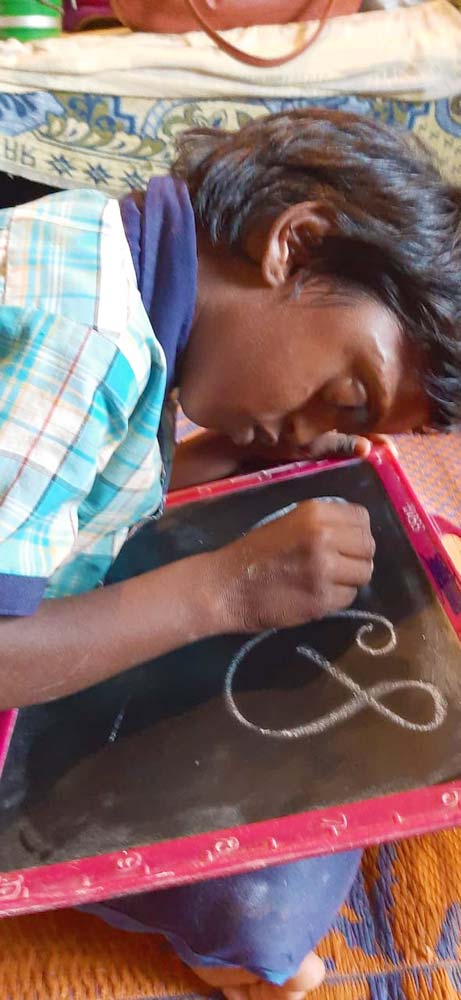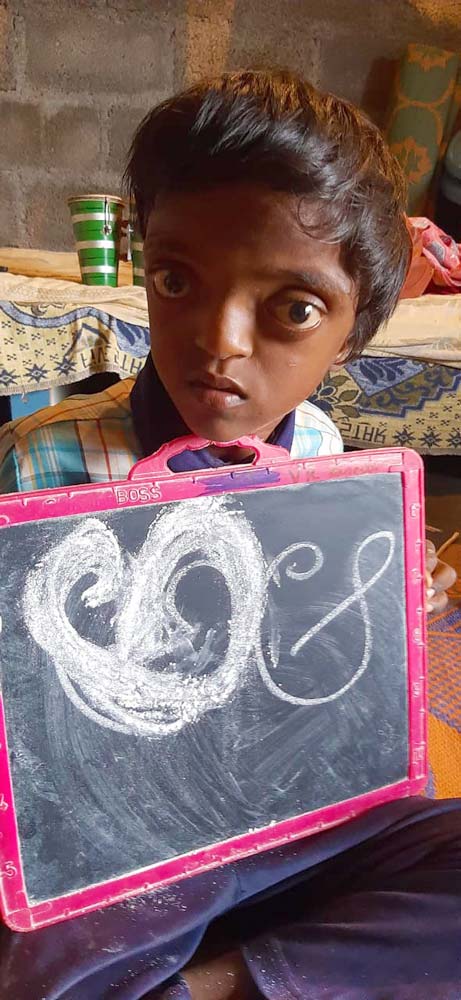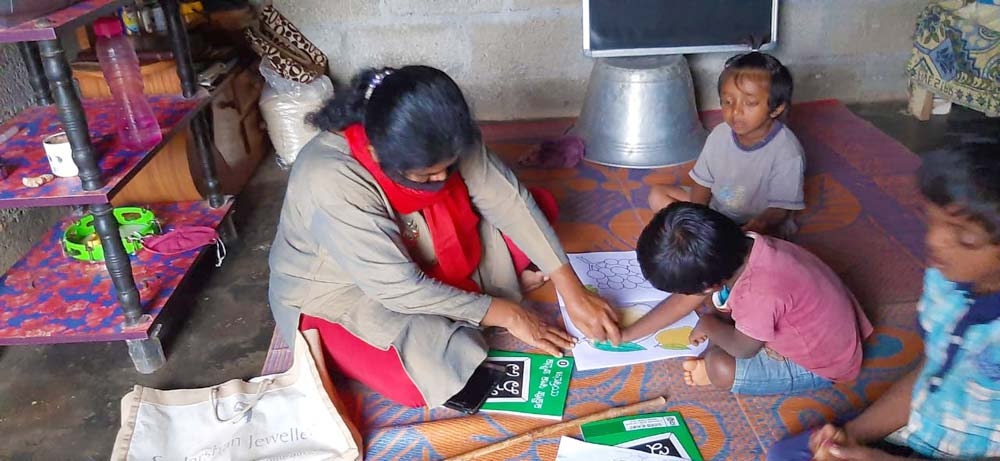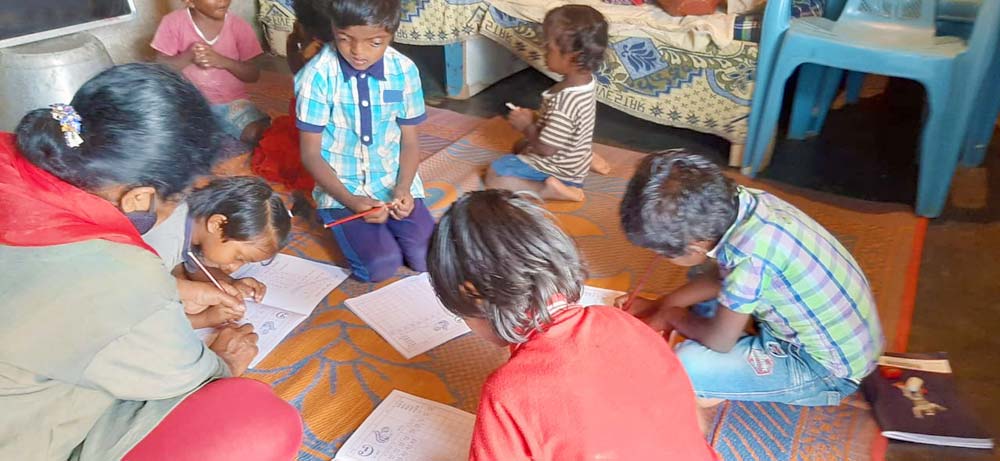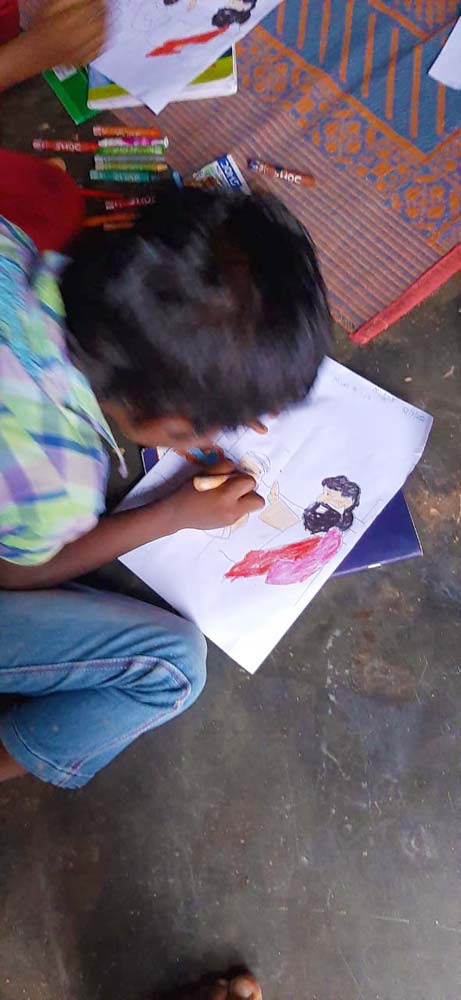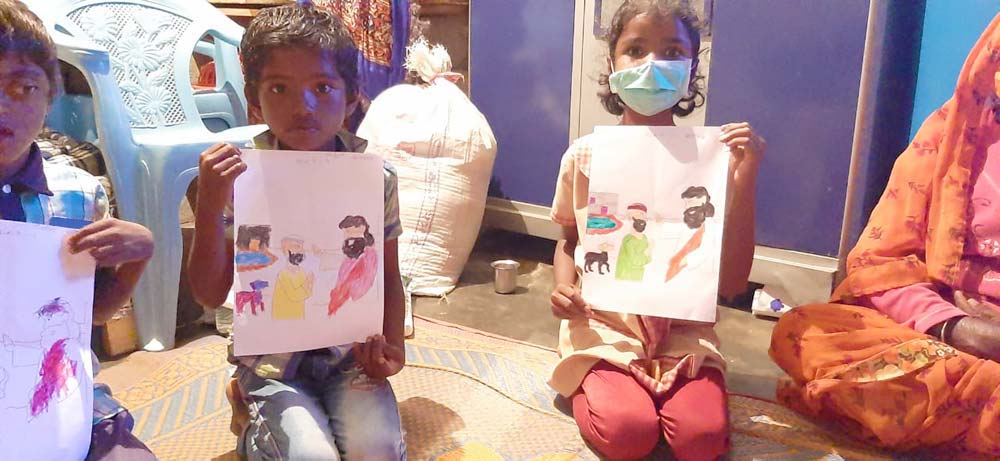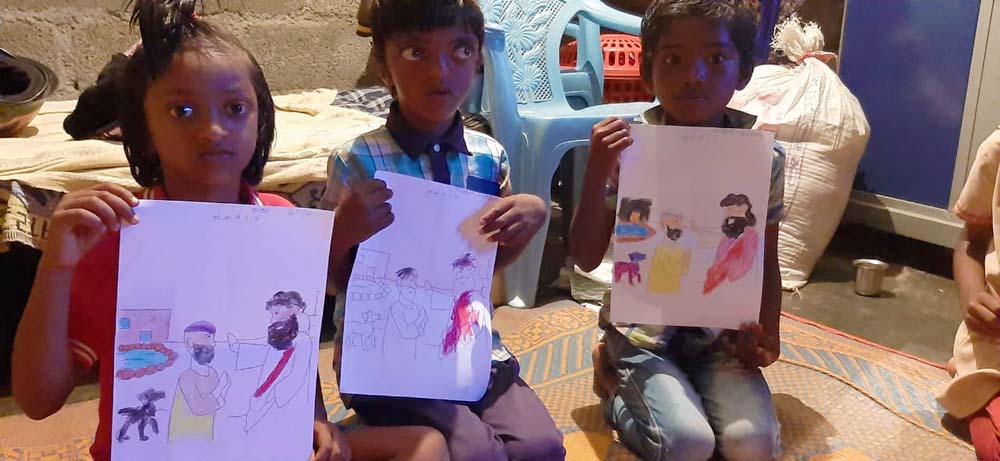 At Manjunath's Village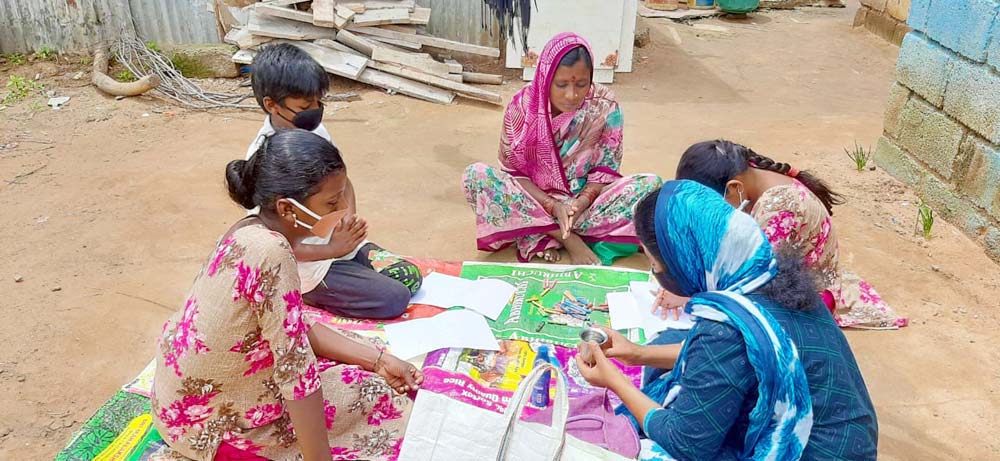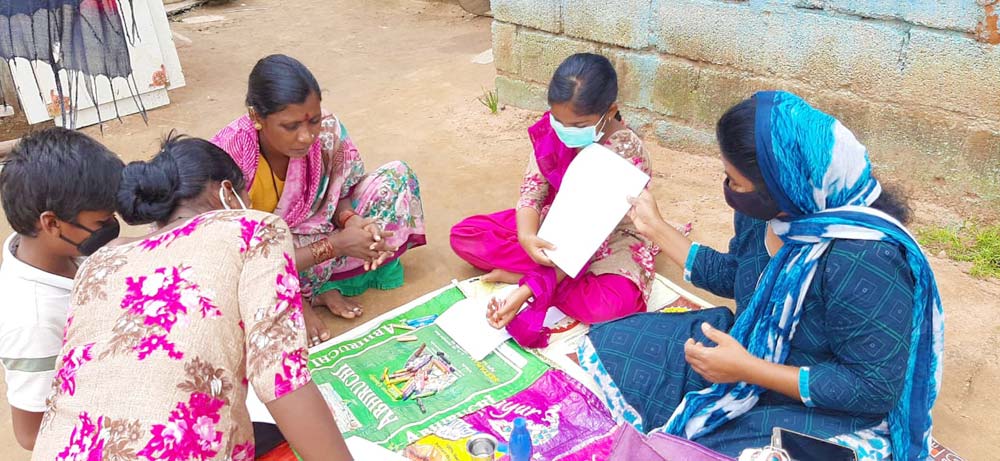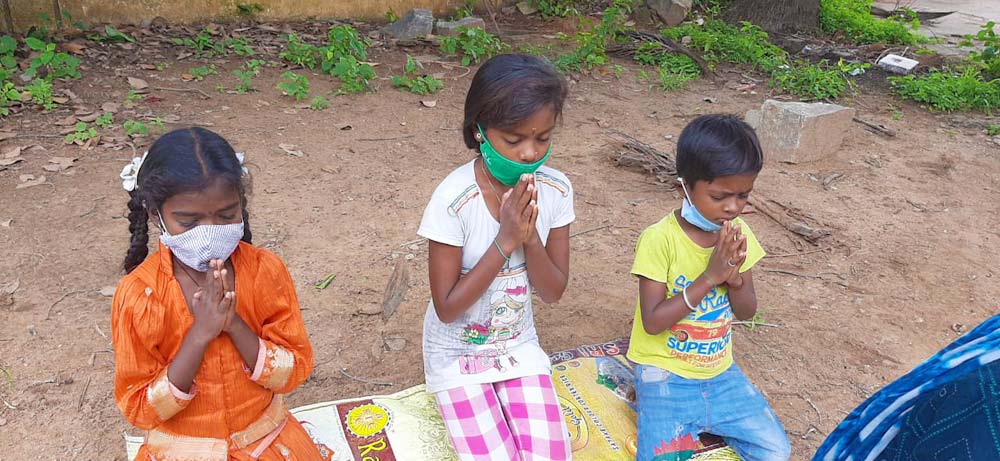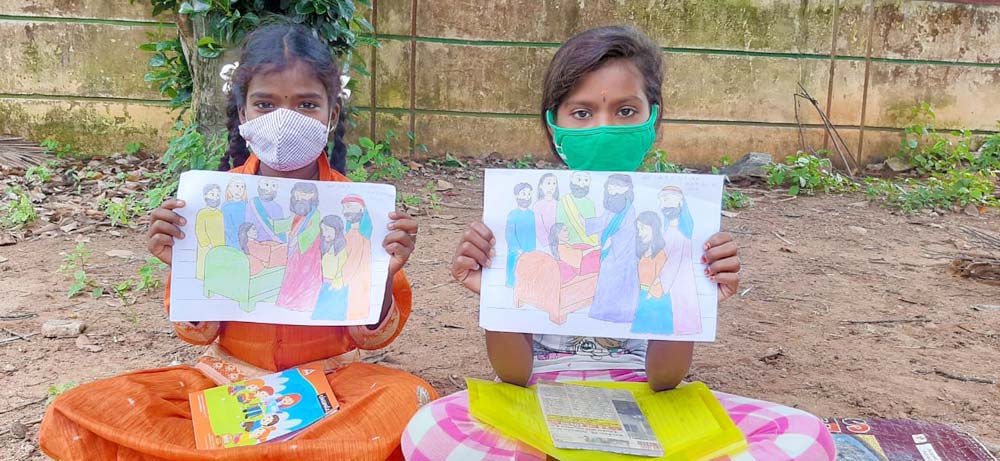 And that's our week in India! Thank you for praying, for your love and support of those we serve together.
See the other parts this week:
Thank you for your love, and your prayers for those we serve around the world! It's absolutely amazing what happens when we come together and follow the Lord's leading. I'm beyond grateful for you all!
If you'd like to see more than we can share here, email me for access.
Thank you for keeping us, this ministry, and our outreaches in prayer, and thank you for your support! We couldn't do any of this without you.
· You can get notified when each post goes live by signing up for our email list.
As always, email or fill out our Contact form with questions, feedback, and suggestions.
God bless you!
♥ Samantha