This week in India 9-24-22

This week, our village got to move back into their huts after being evacuated—but they have to evacuate again! The huts have dried out since the last storm, but the reservoir nearby is close to flooding its banks. The local government has told them to leave again. Please pray with us for provision for a new place to go. 
Quick links to the other parts this week:
Prayer needs
They haven't left yet, as of local nighttime, Saturday night, but they've been told they need to leave soon. The local school let them stay there before, but only because of the emergency.  Please pray with us for a place for them to go. There are nearby places they have been told they can set up their huts, but we learned they would have to buy the property outright first. We know the Lord has the perfect solution for them. Thank you for praying with us! ♥
Hut coverings
Now we go back in time to earlier in the week when we were able to go back to the village. Before news of the imminent evacuation hit, our group was happily installing the new hut coverings!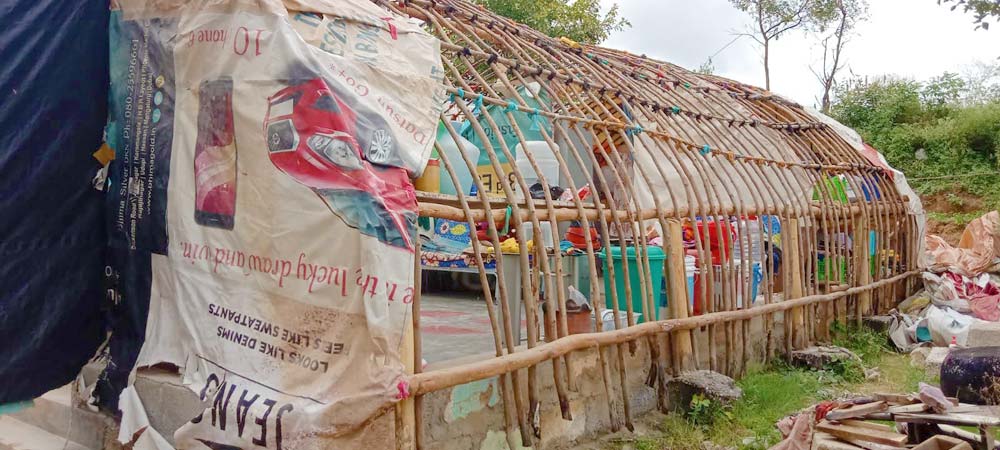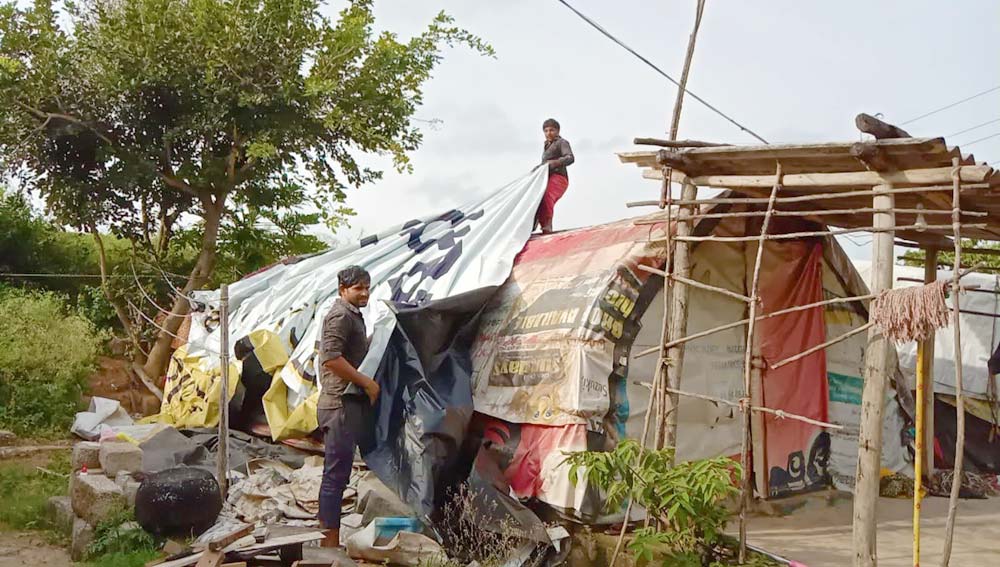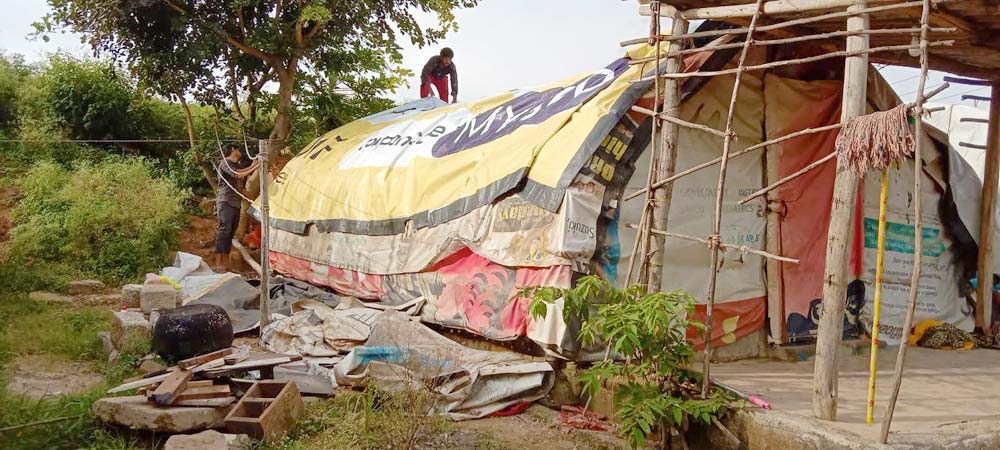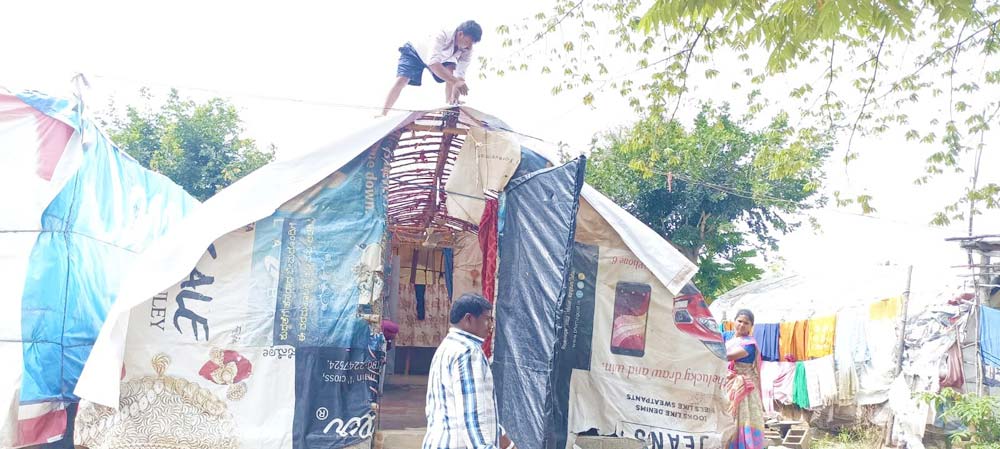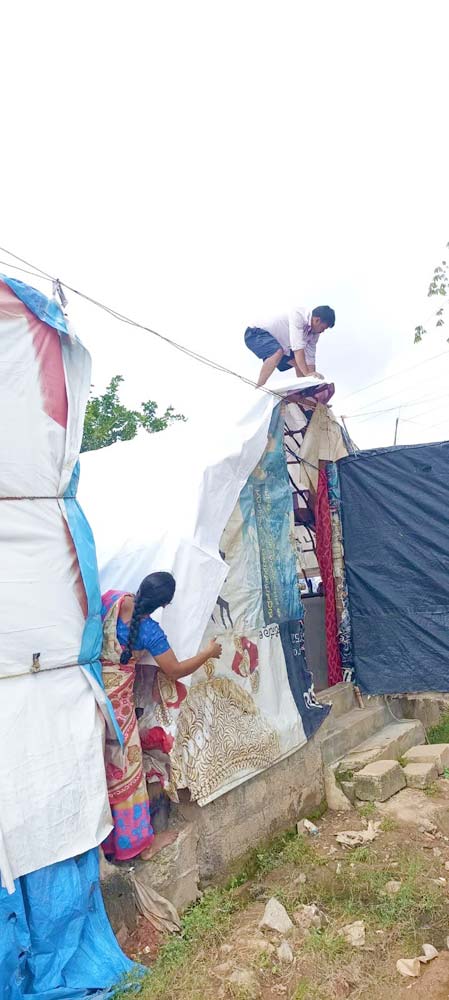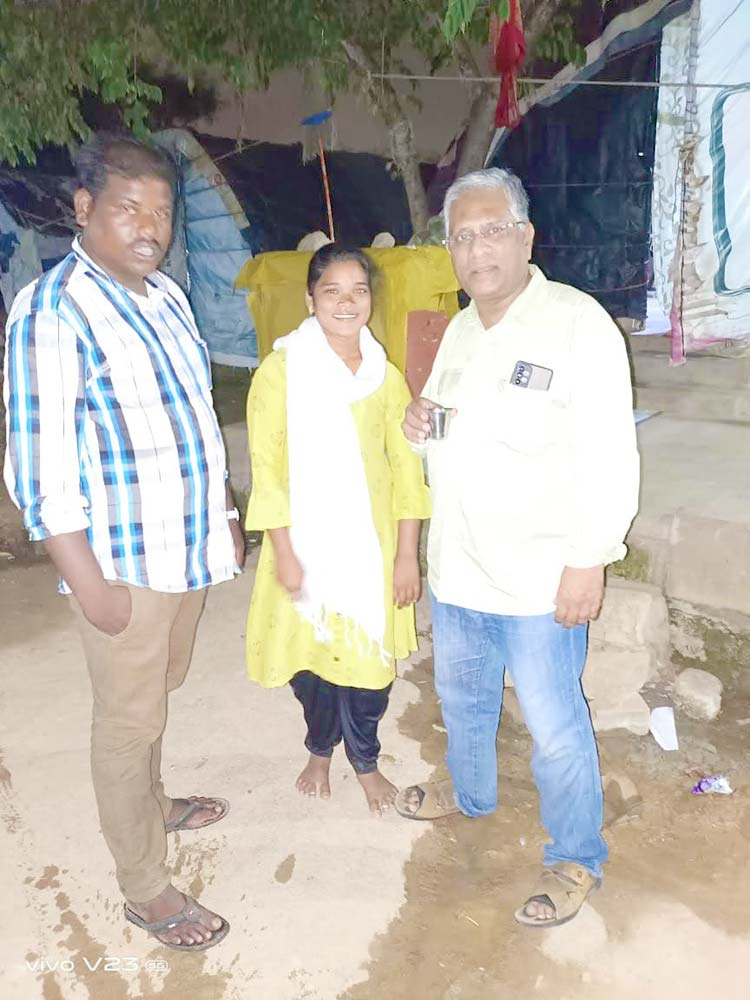 Shyloo at the Hospital
We brought two-year-old Shyloo to the hospital, and she tested positive for dengue fever. We got her the medication she needs, and thankfully, the doctor said she was well enough to recover at home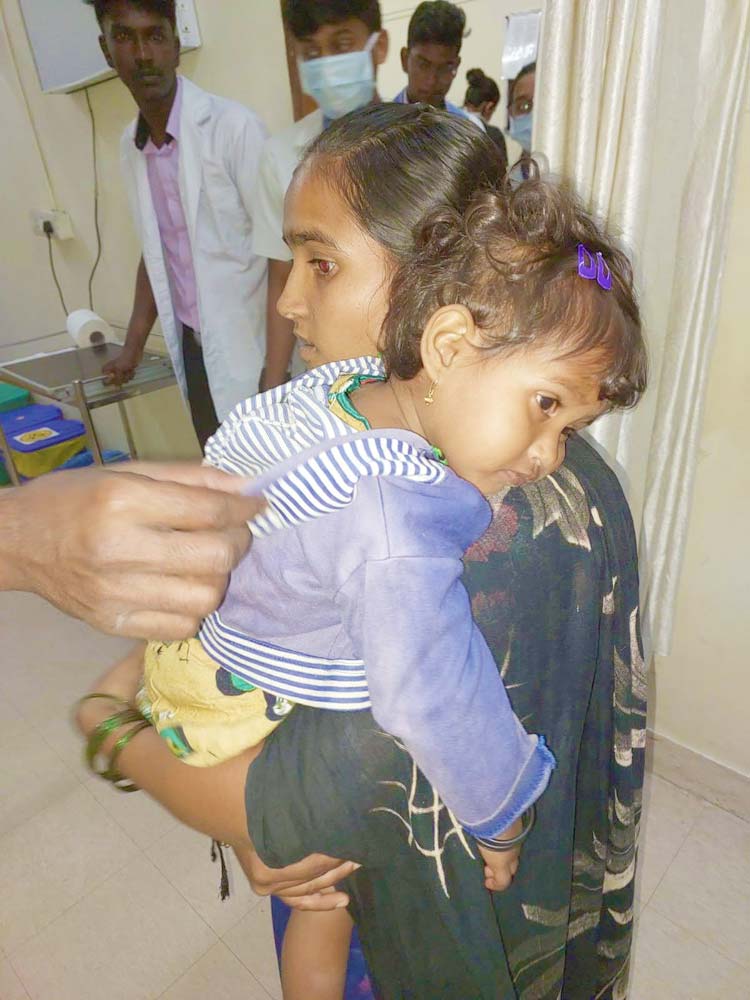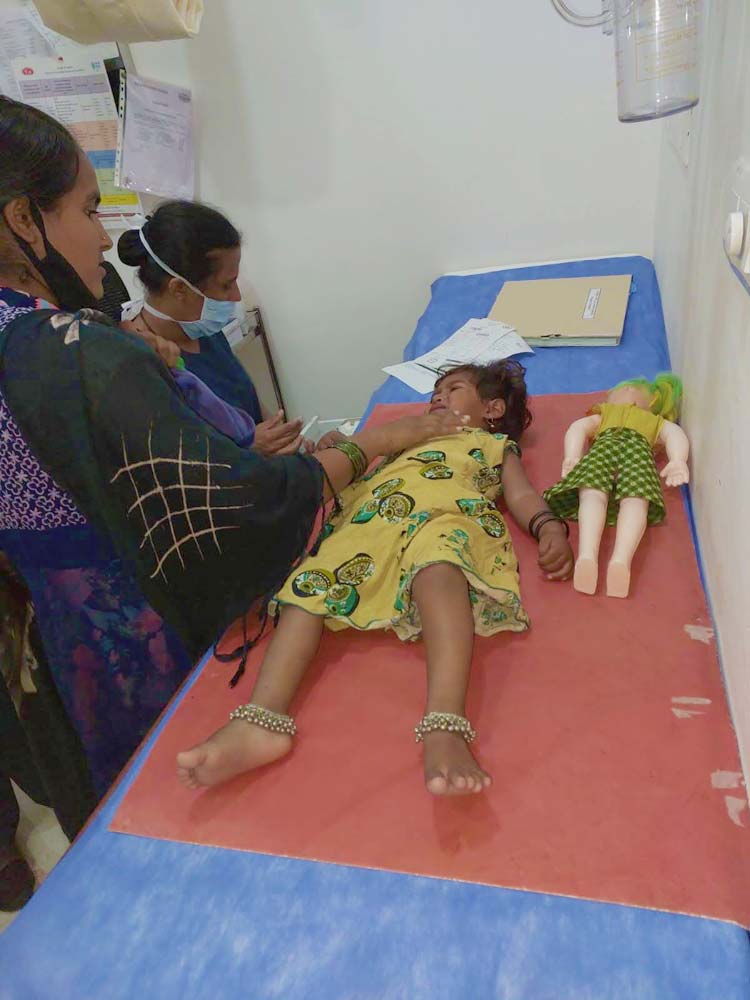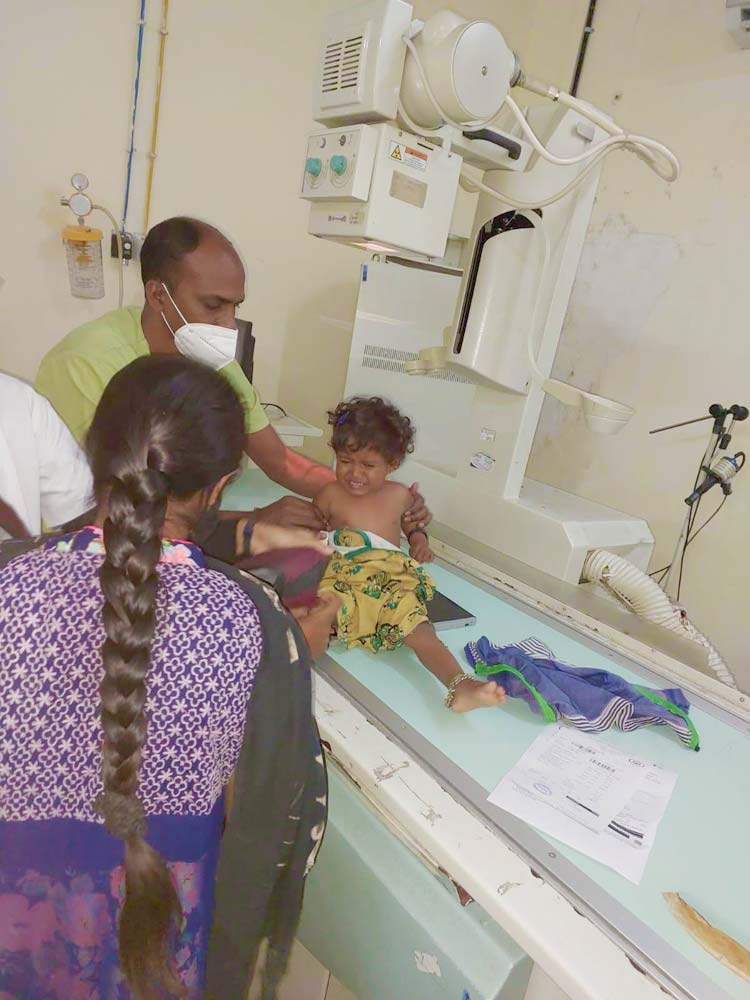 Groceries for all the families
Last week with their huts flooded, we cooked all meals together in the prayer house. It was great to get groceries back to each family upon returning to their homes.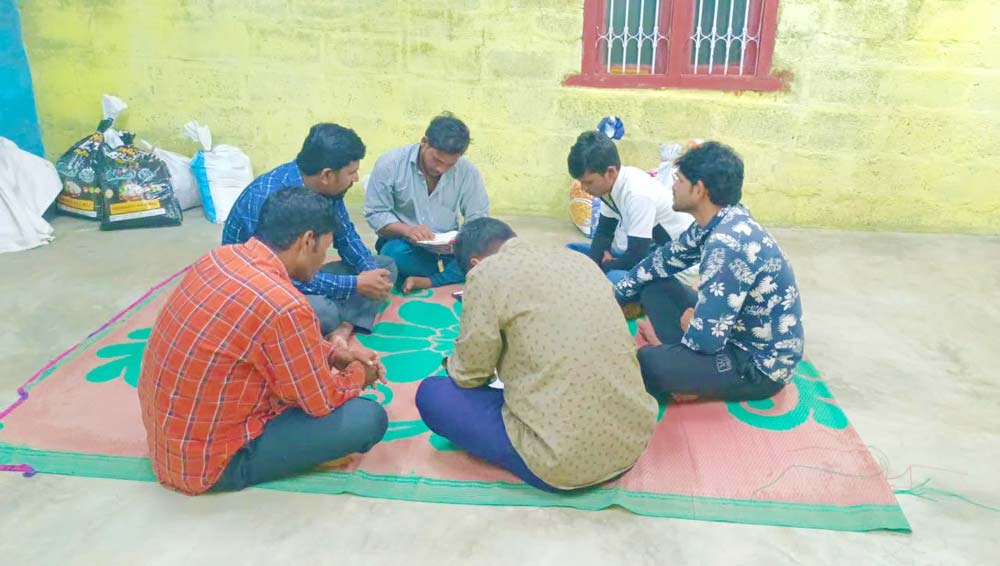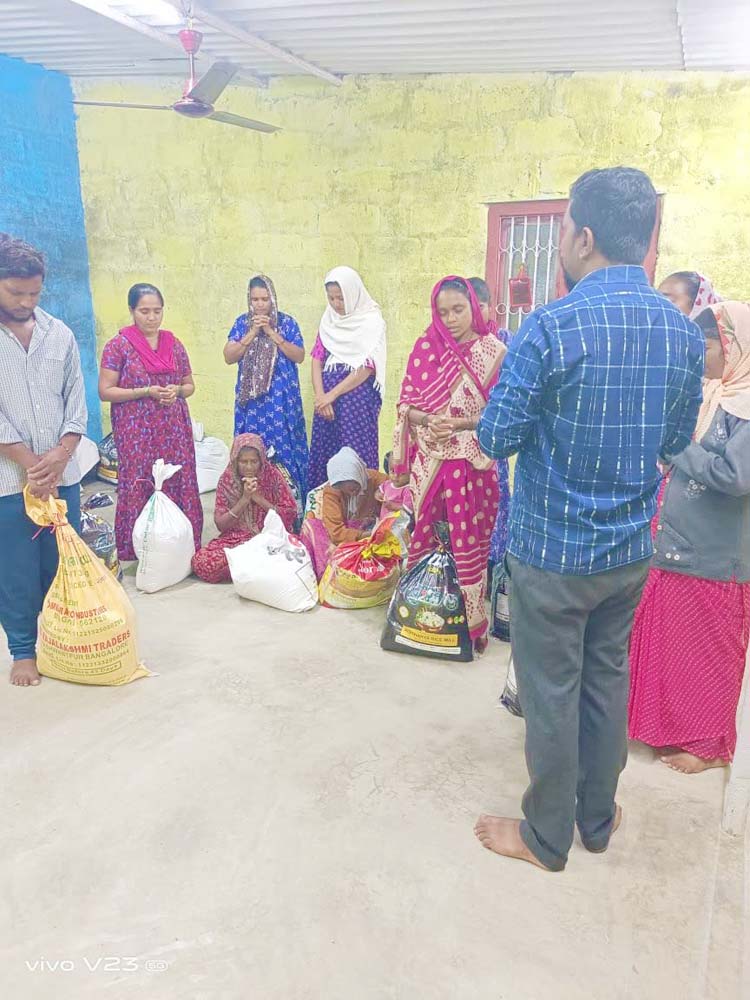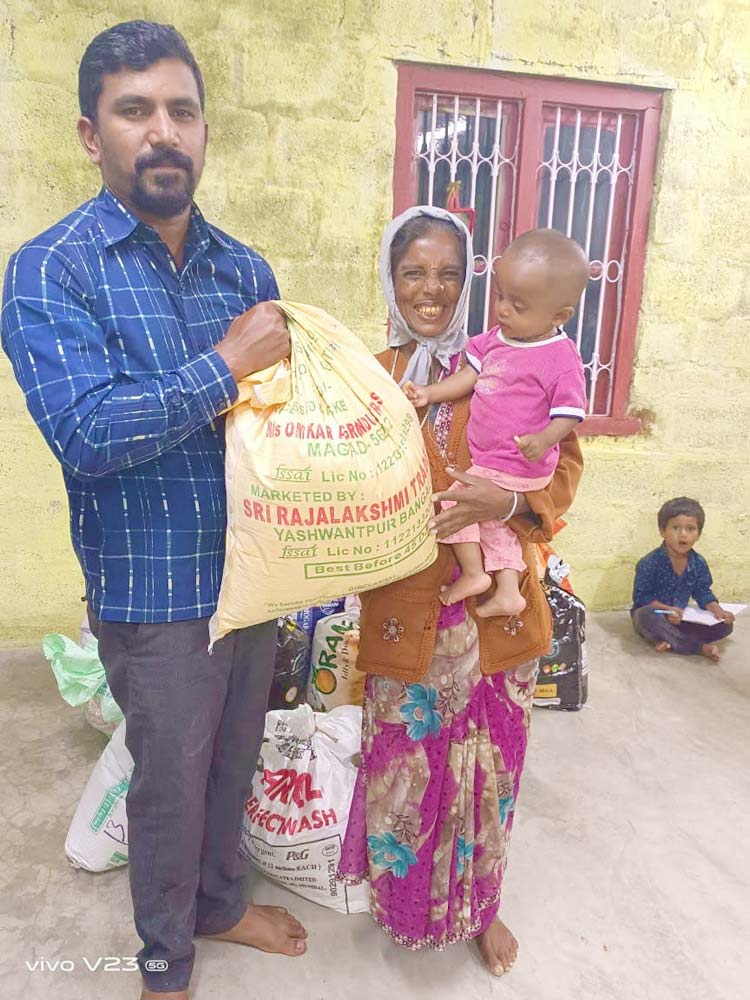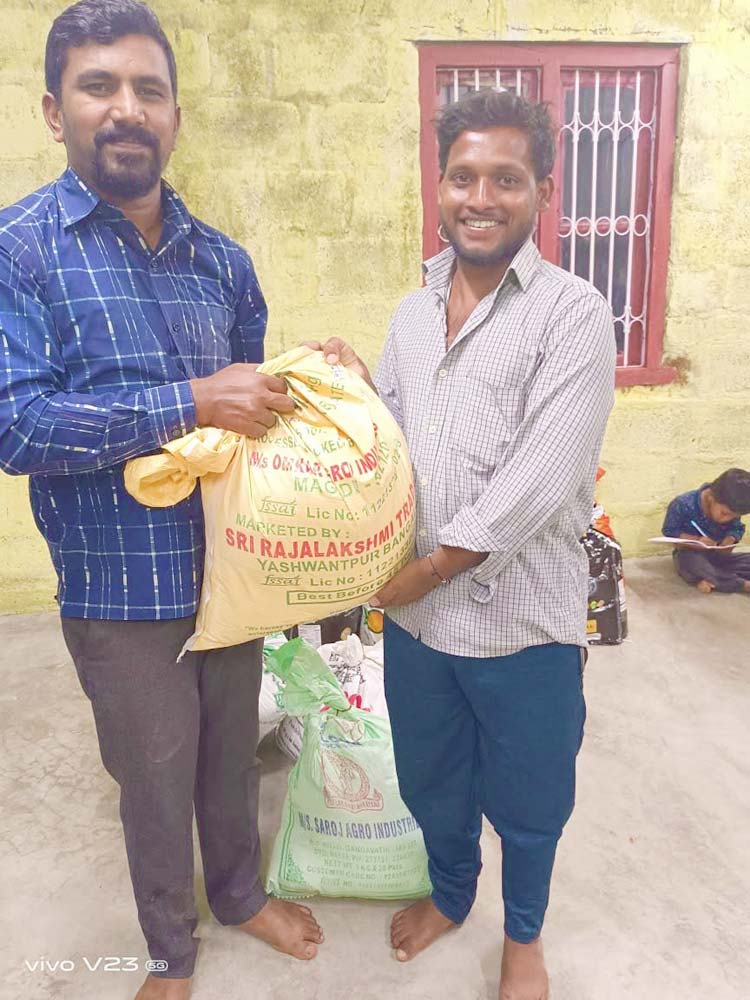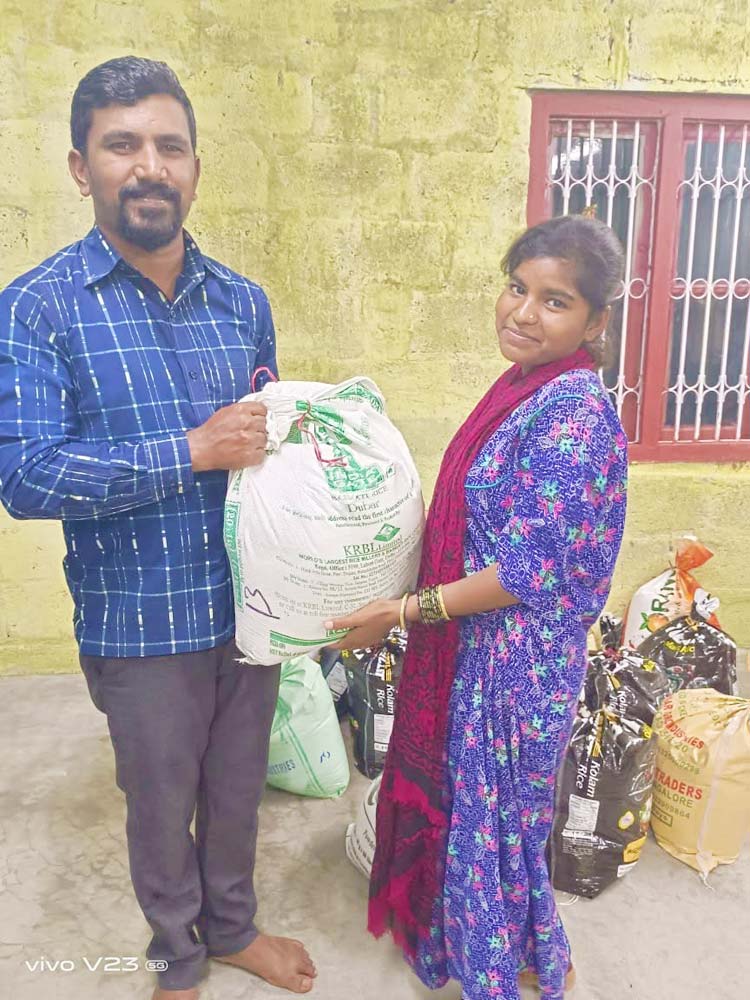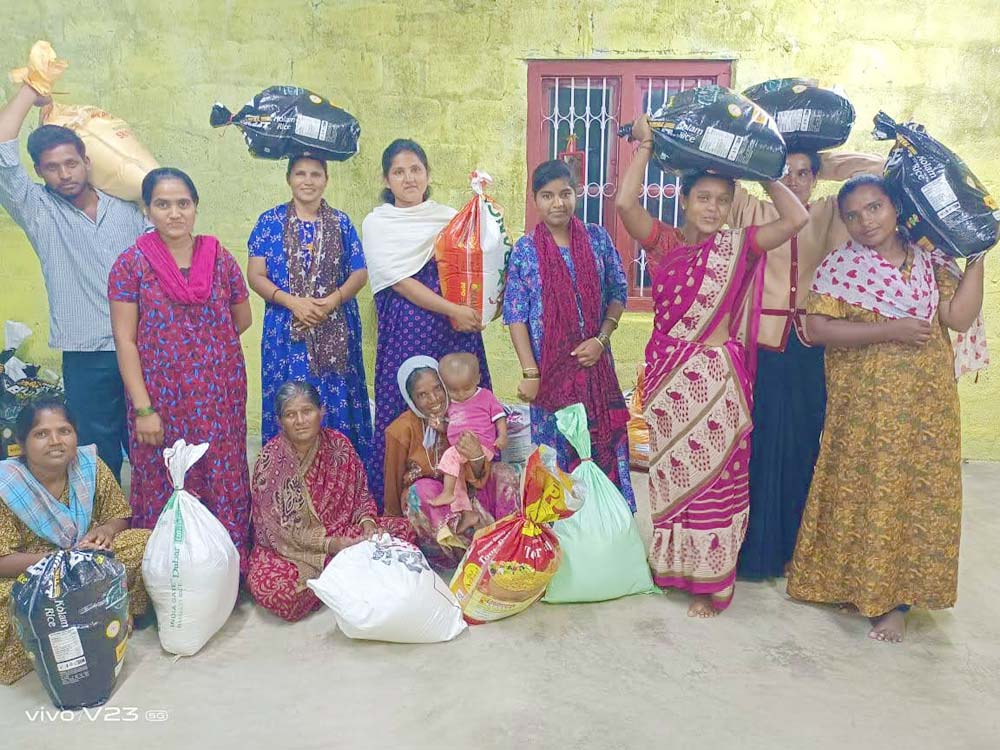 Our time with Manjunath's village
We brought groceries, and had school and Bible classes!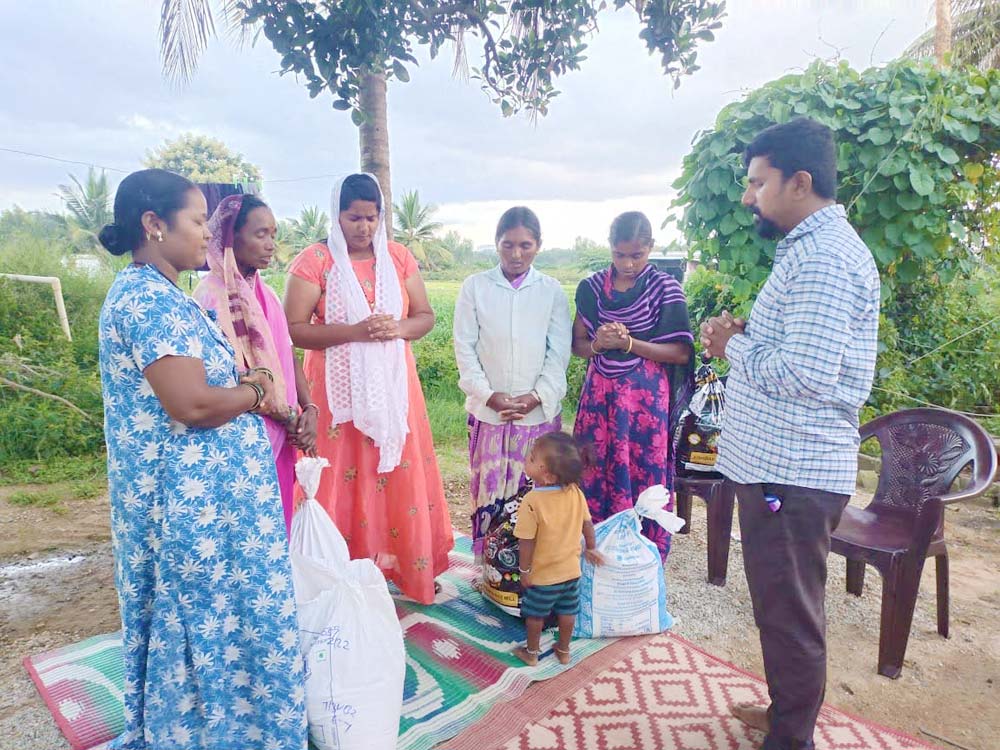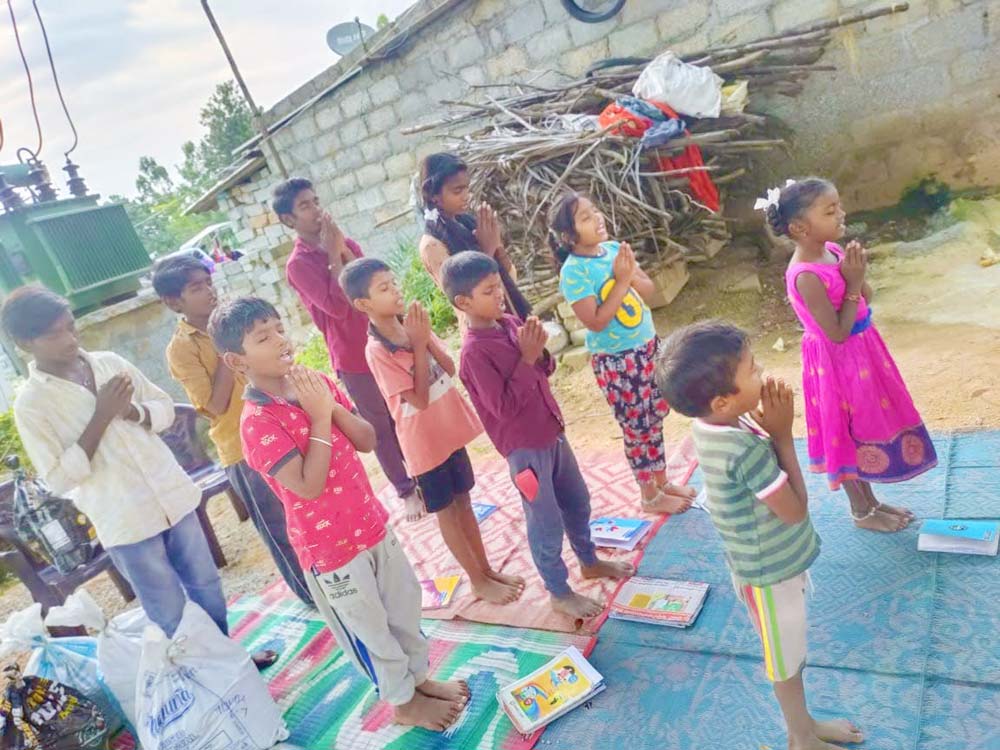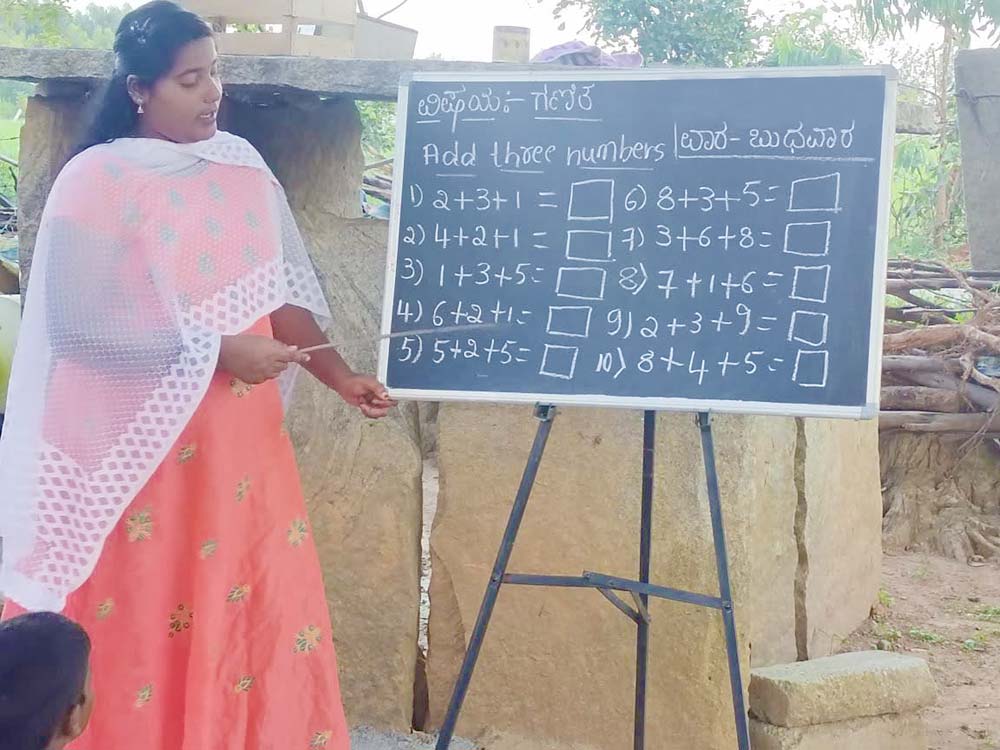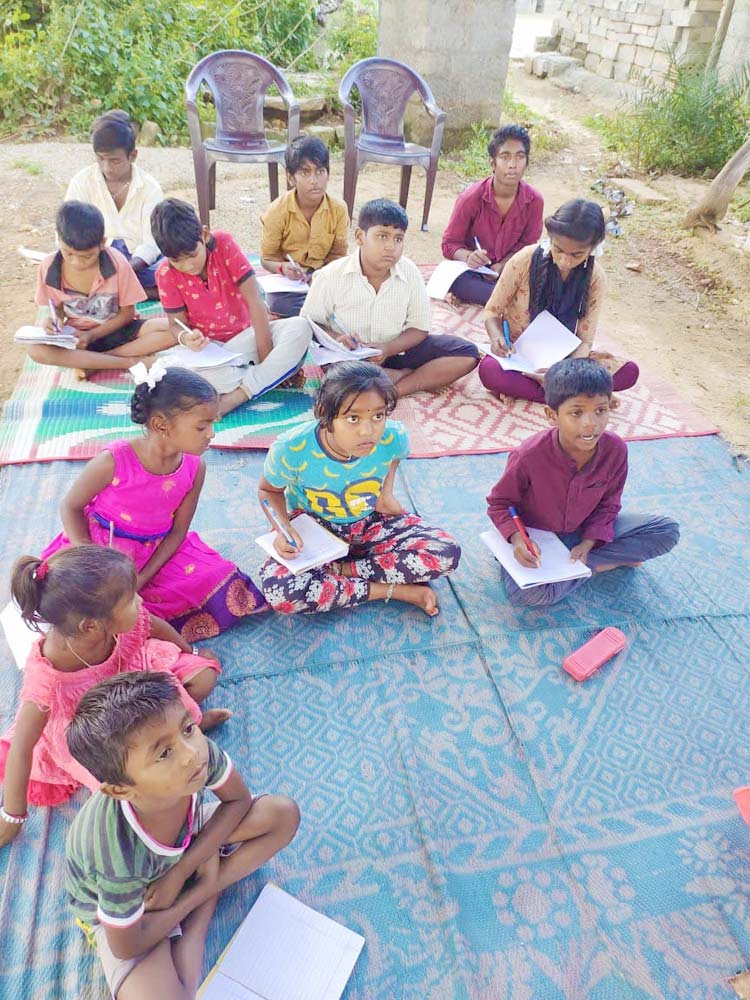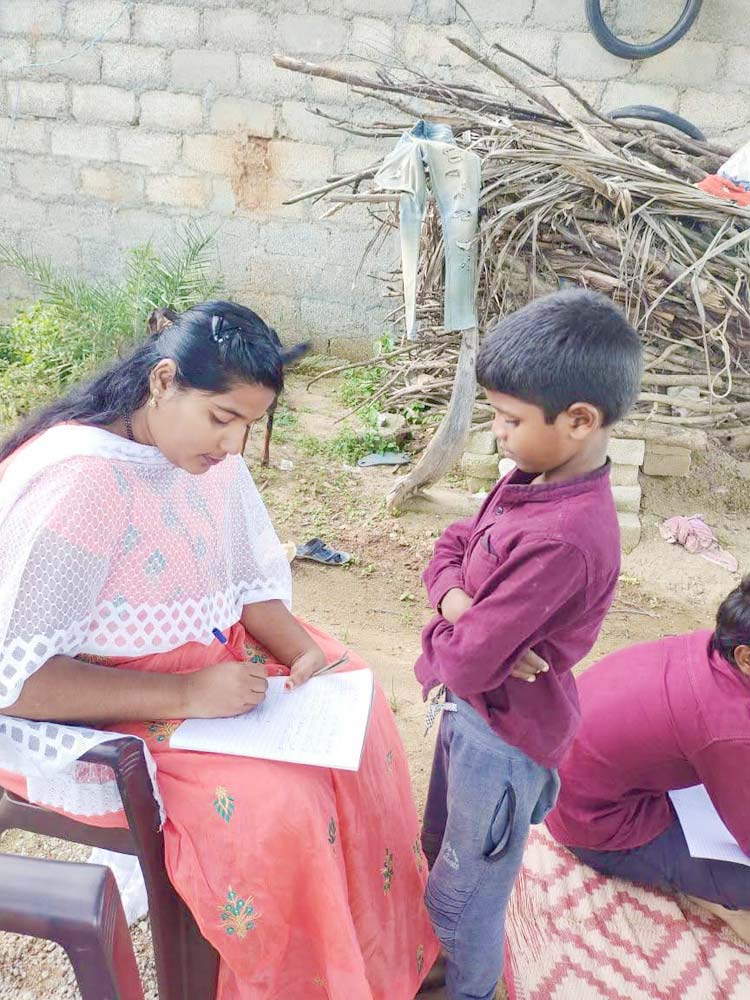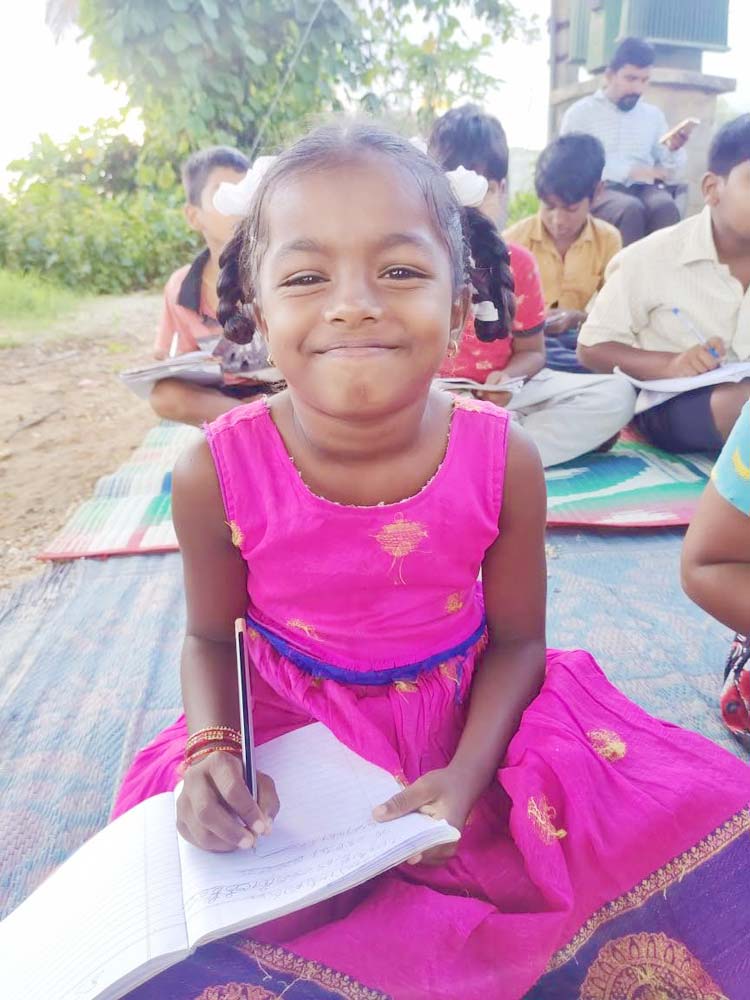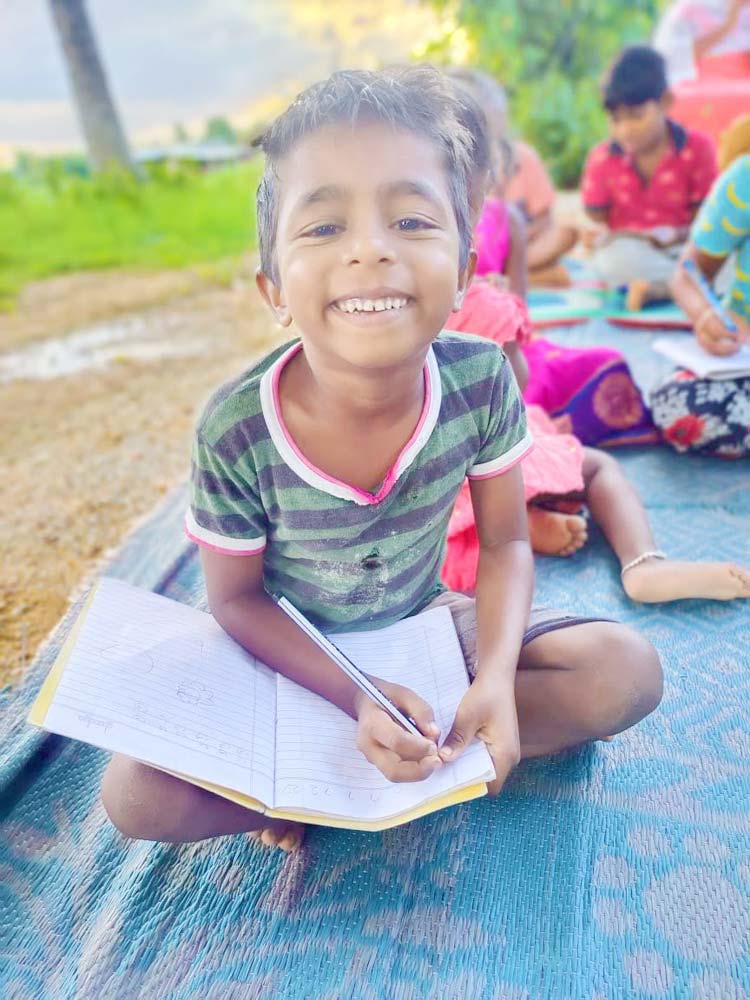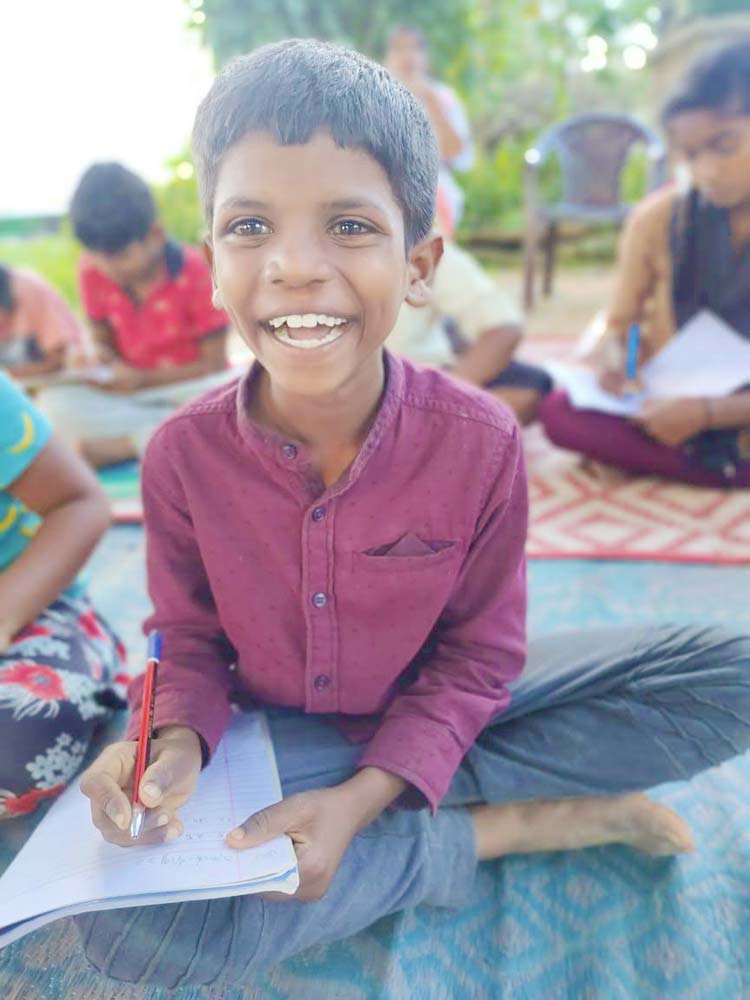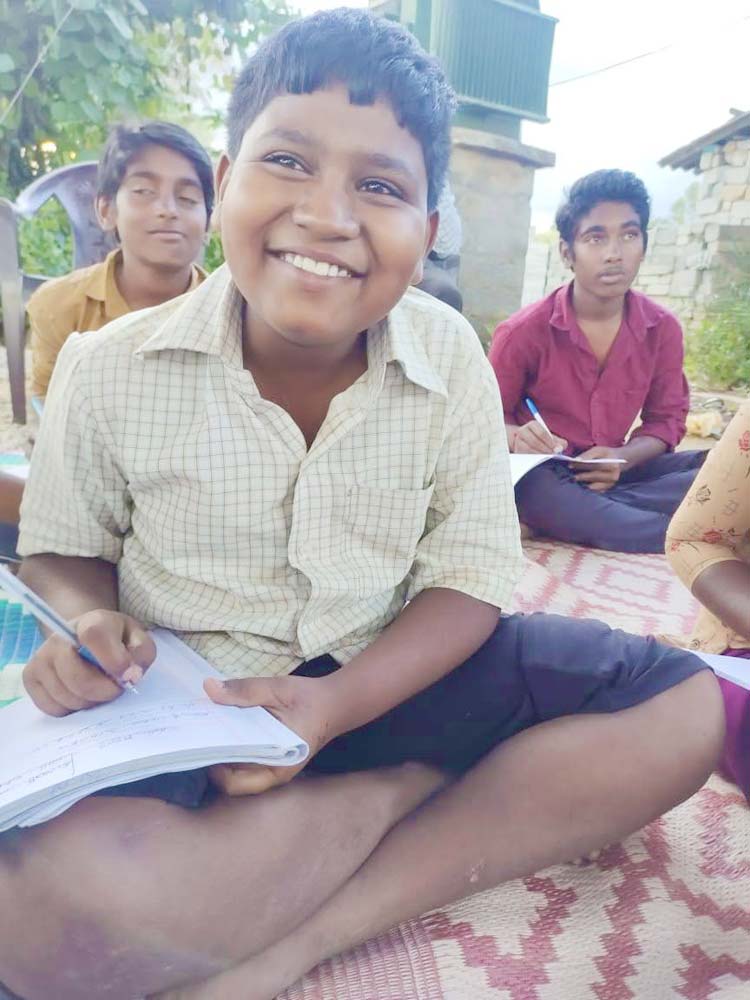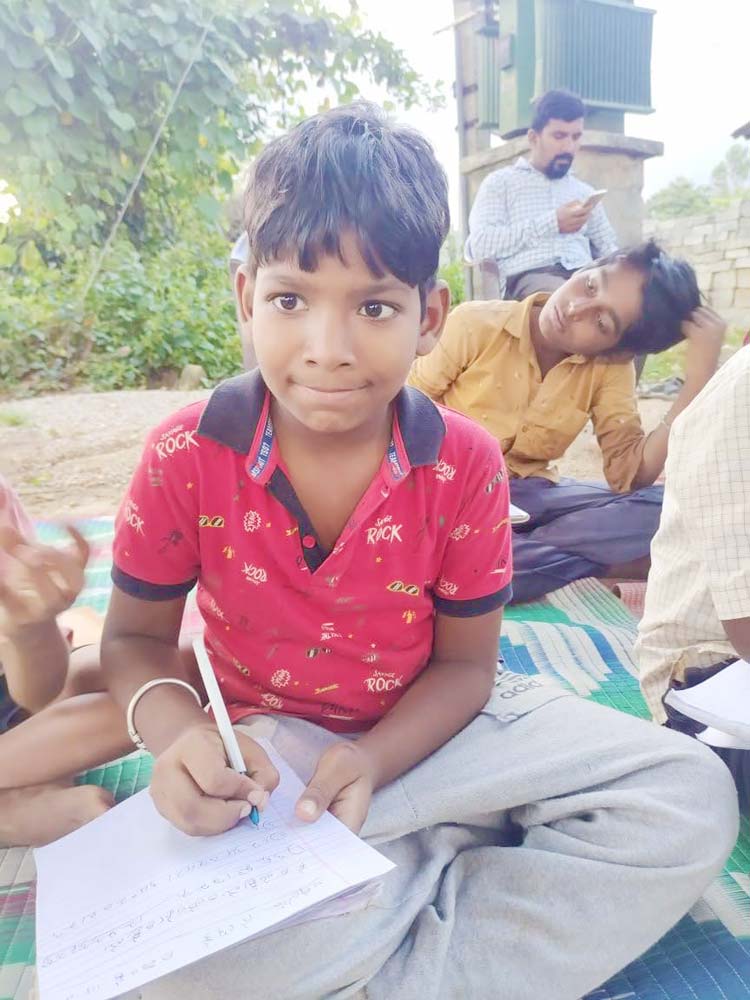 Our Sunday Service back at the prayer house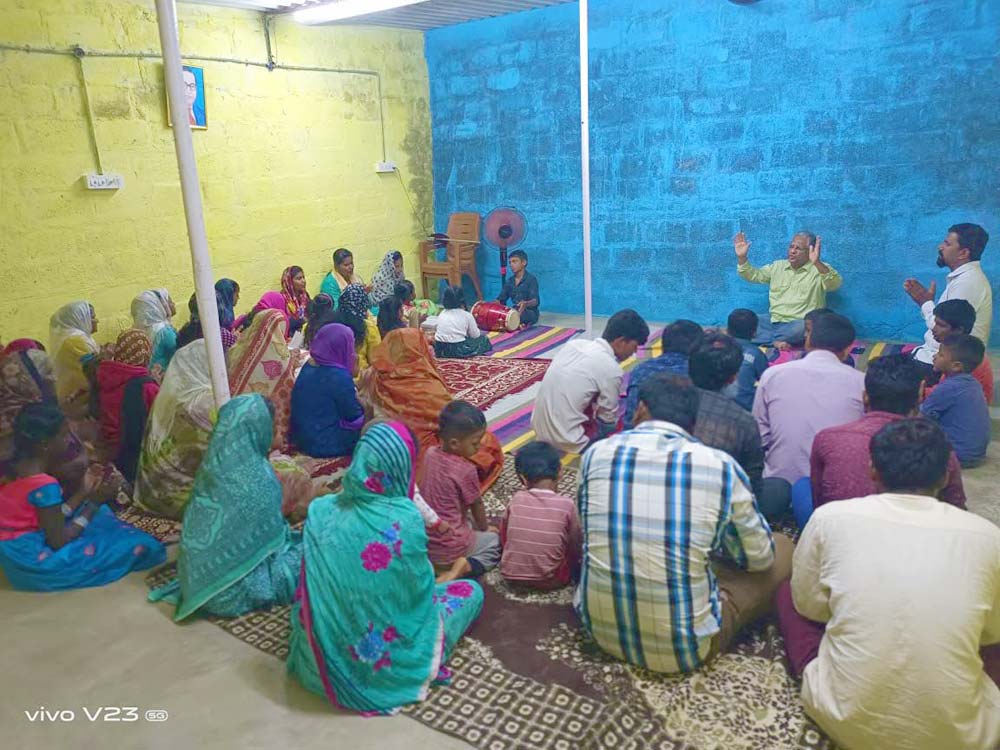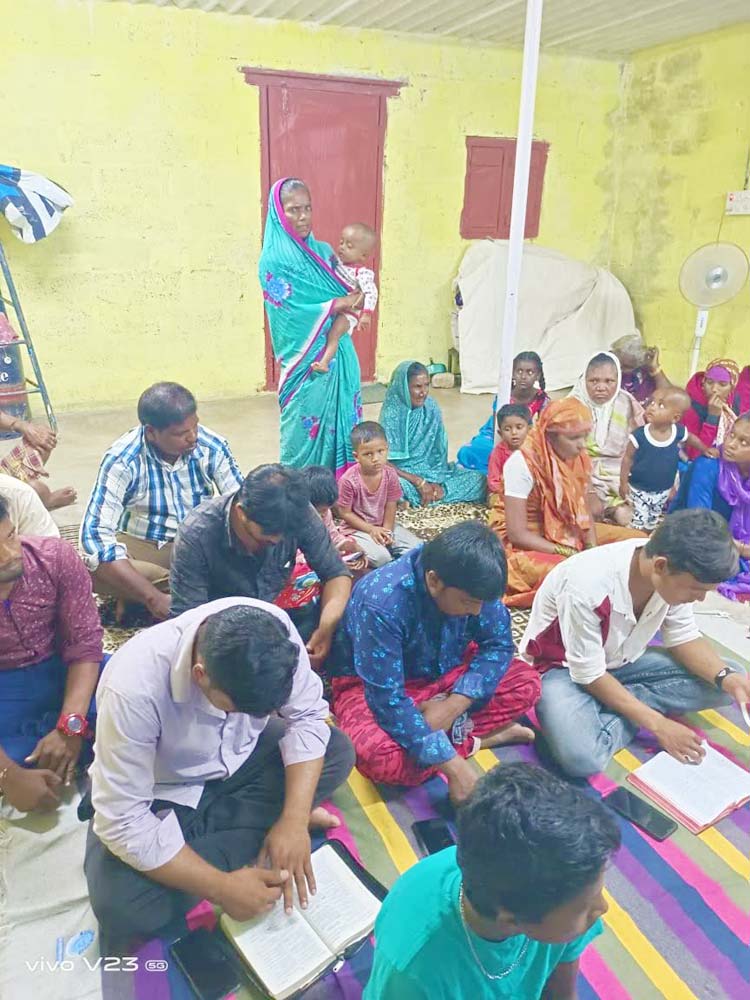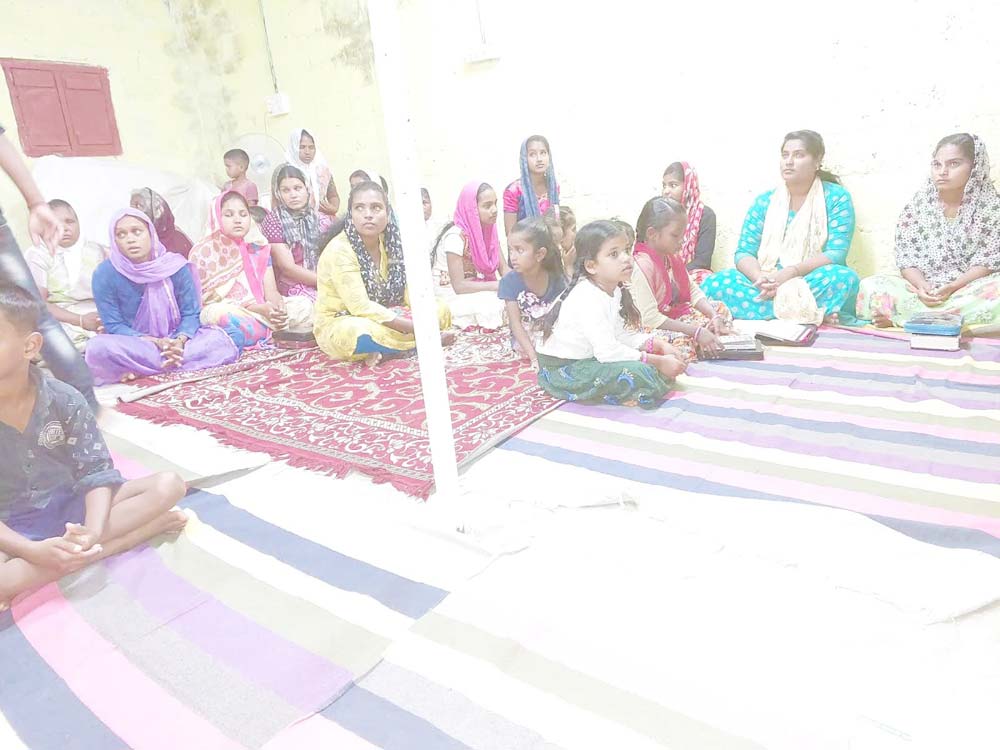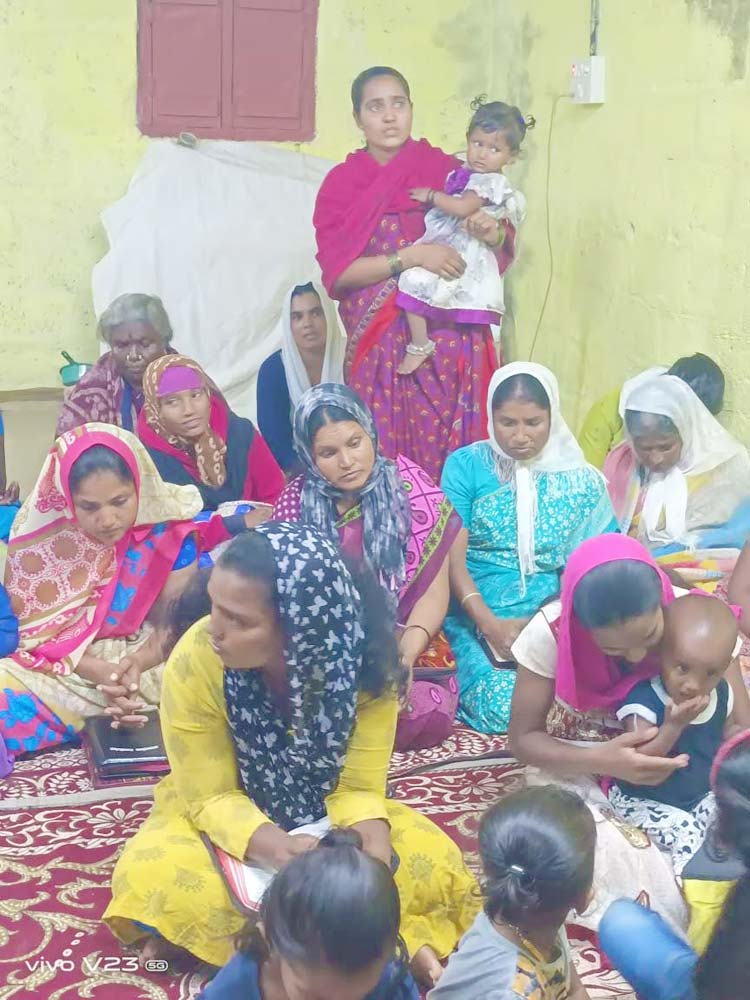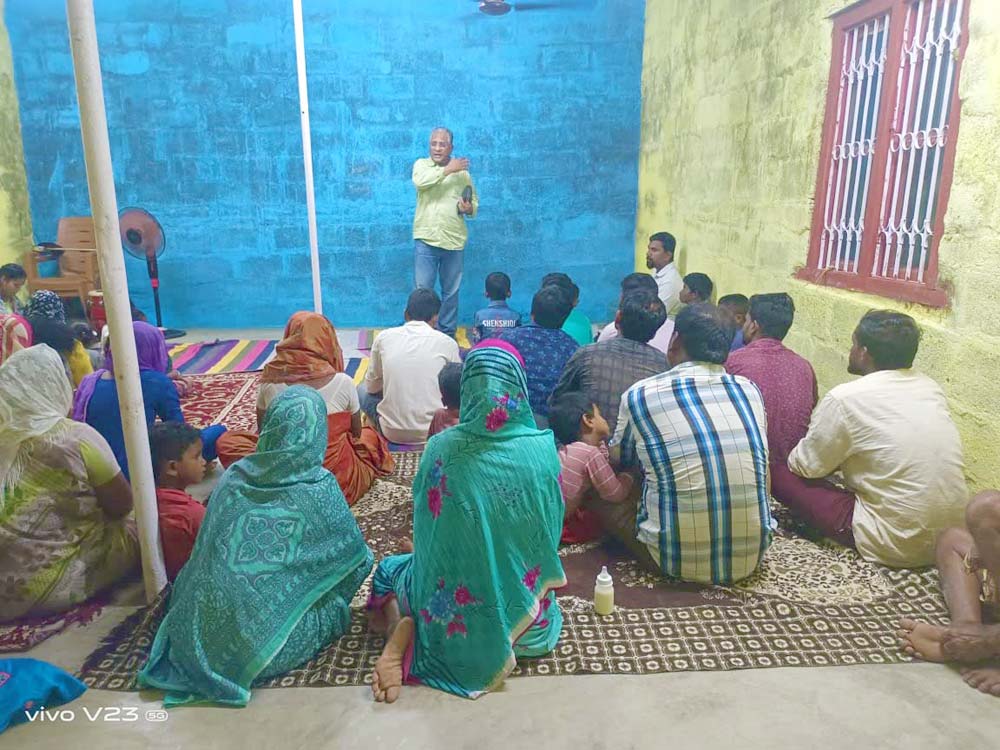 Roza stood to share her praise and gratitude for a healthy delivery and healthy baby during the evacuation! She was in labor during the evacuation before and delivered in their hut during all the chaos.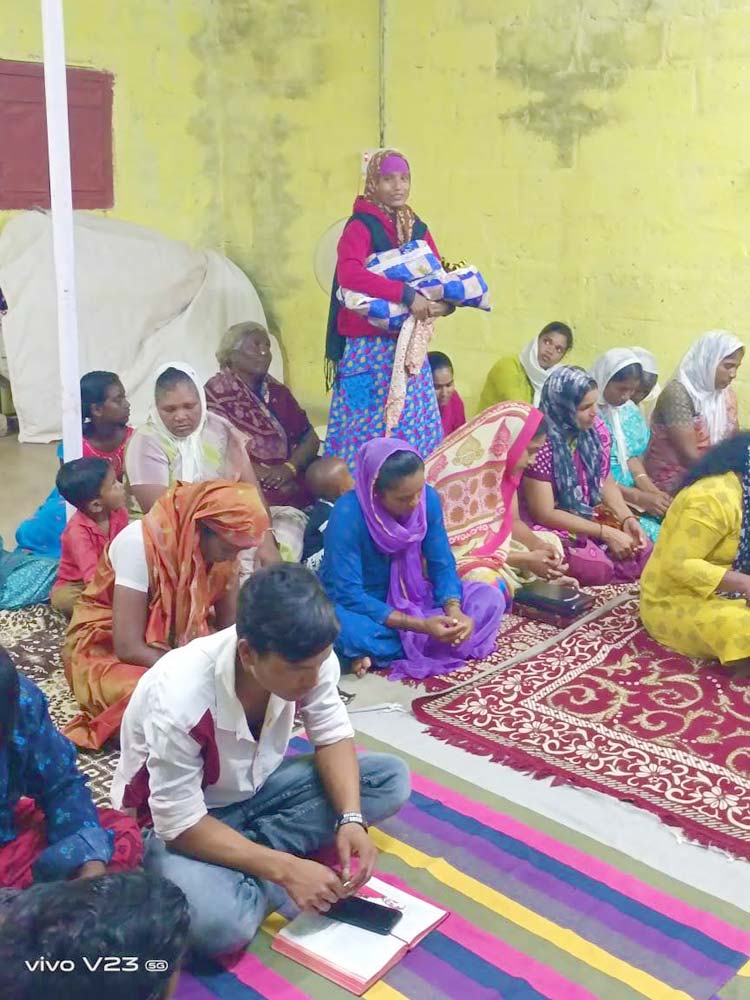 Our group prayed over Roza and Gopi's baby, Janvi—whose name means precious. ♥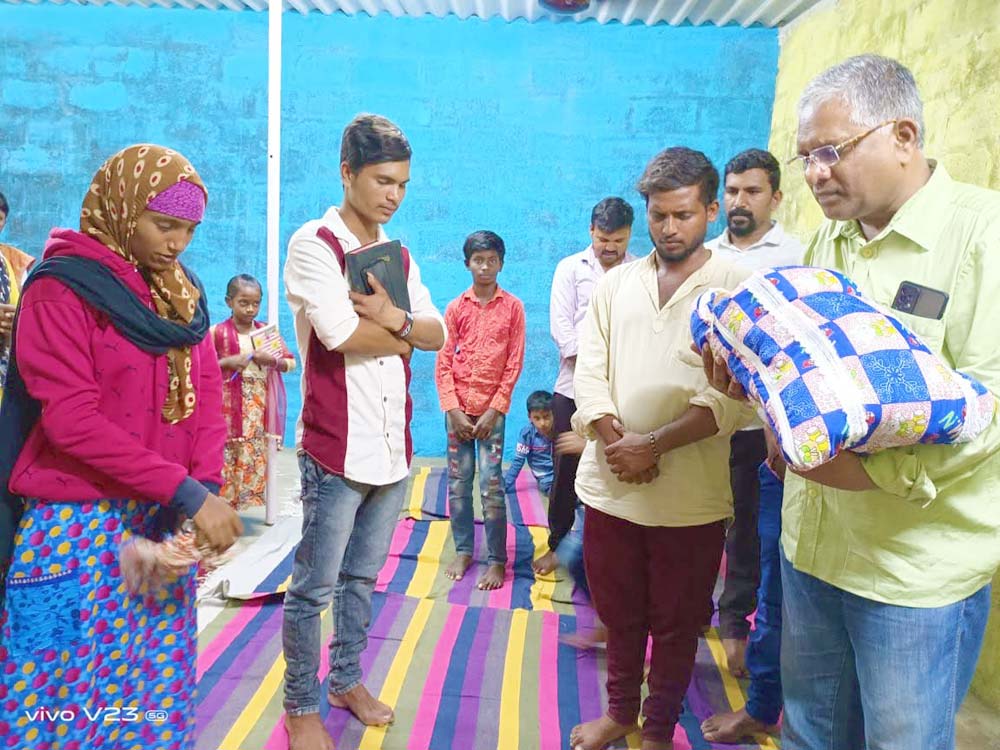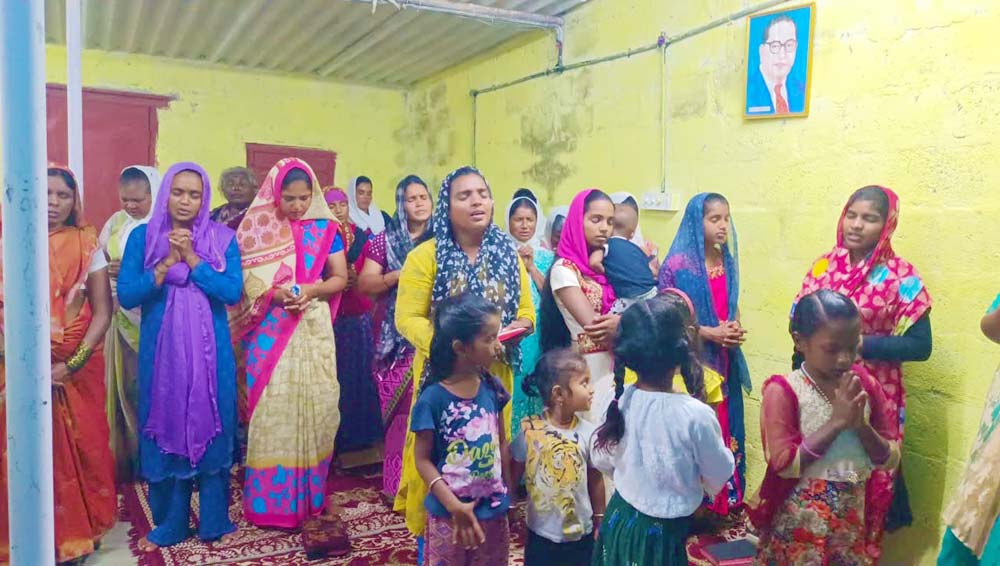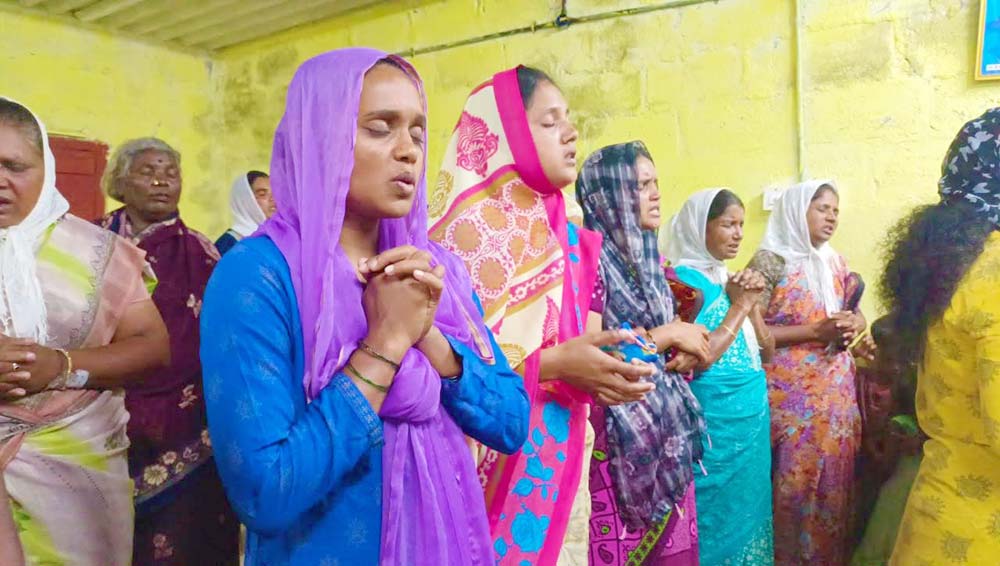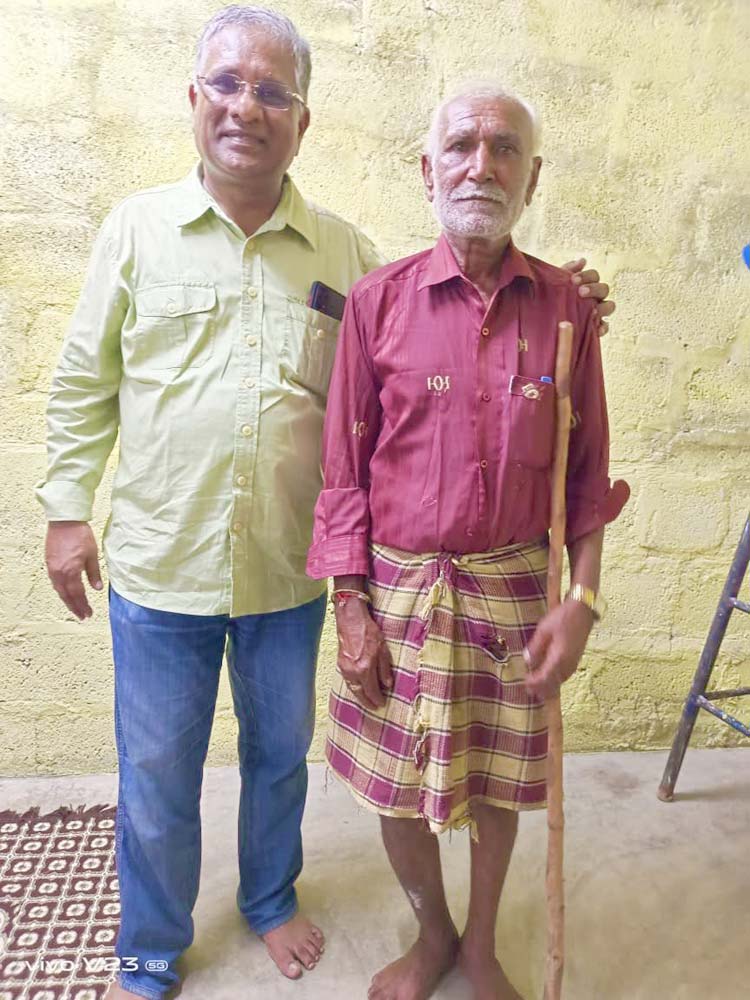 Sunday School Class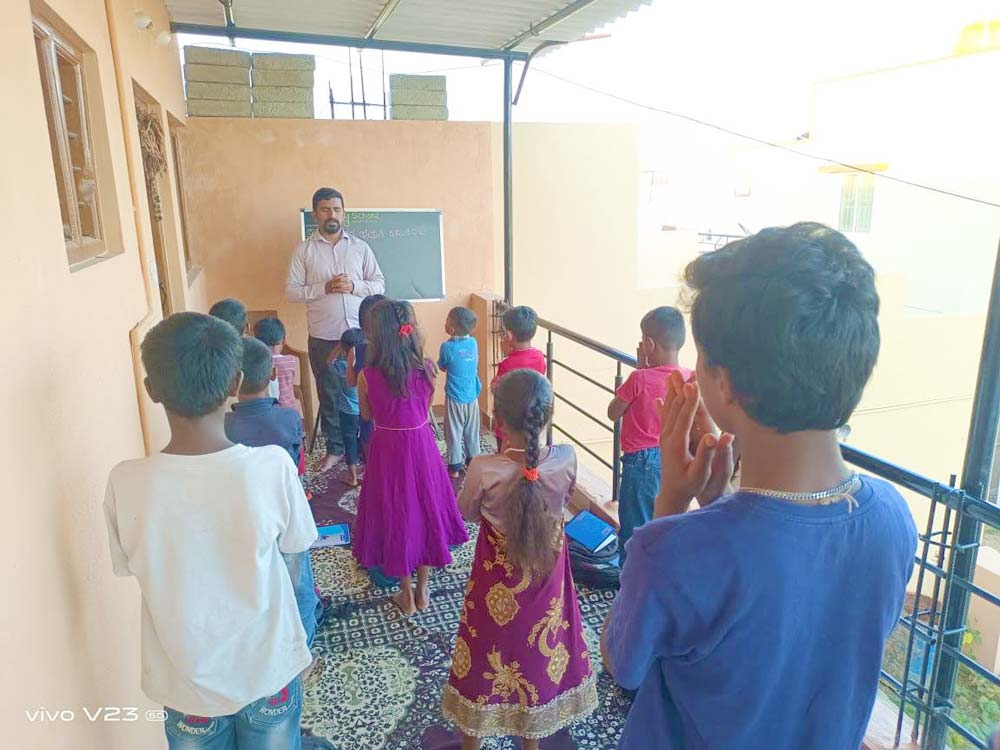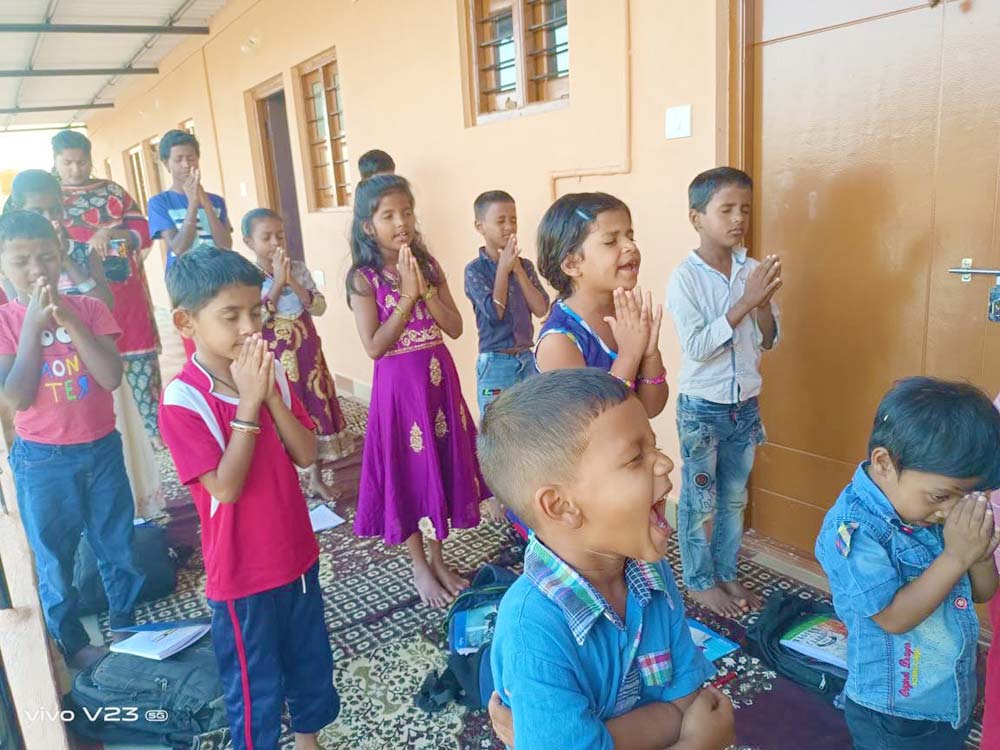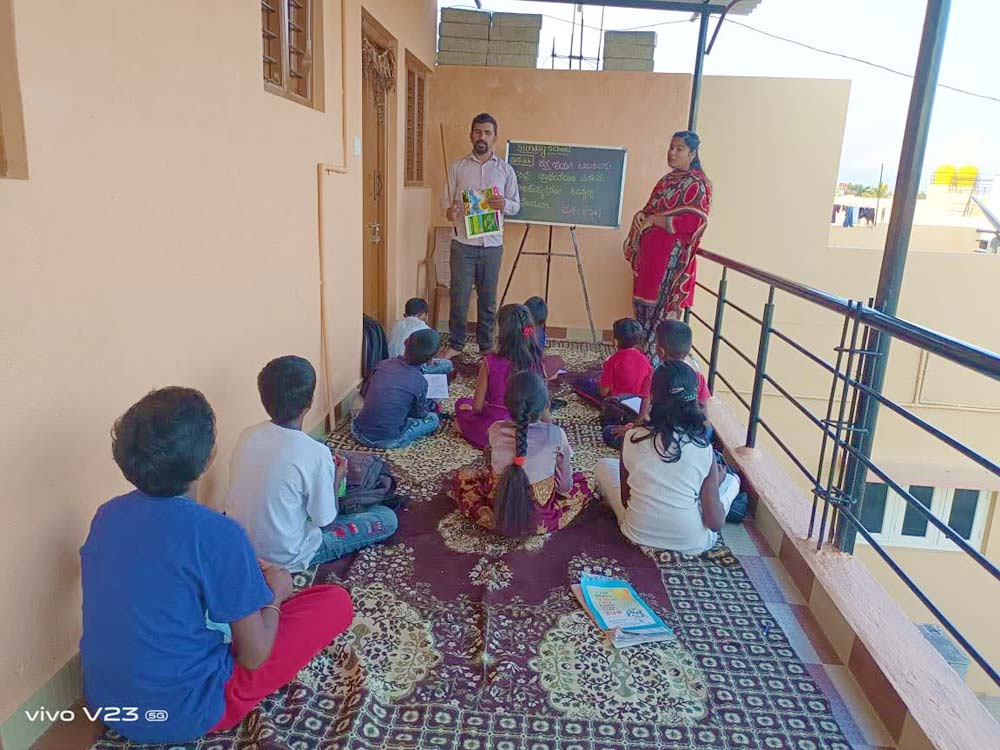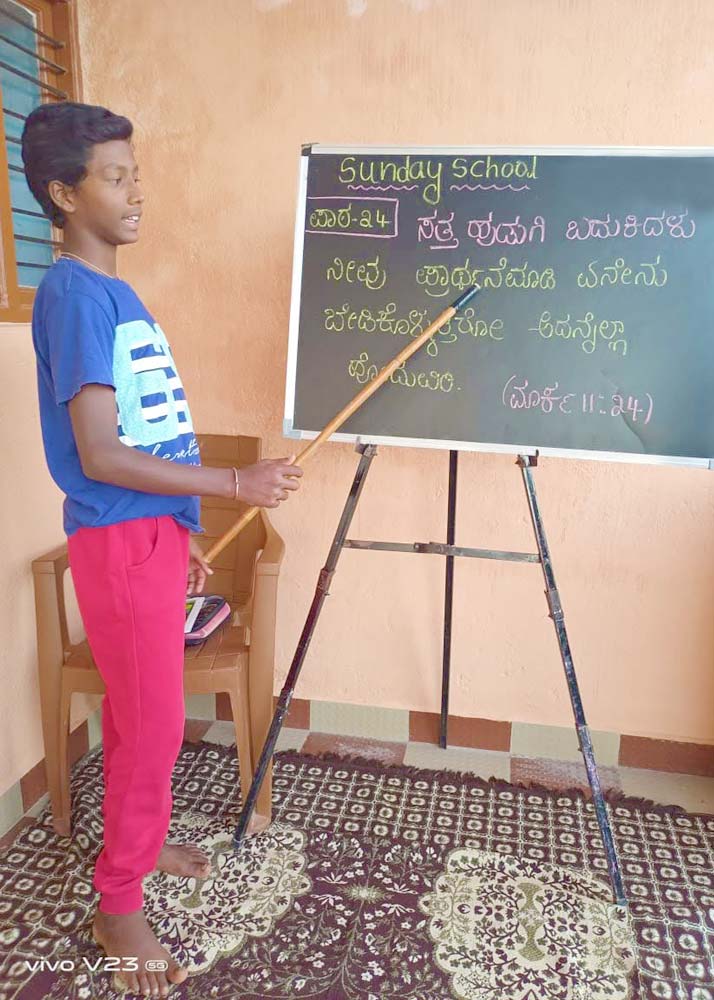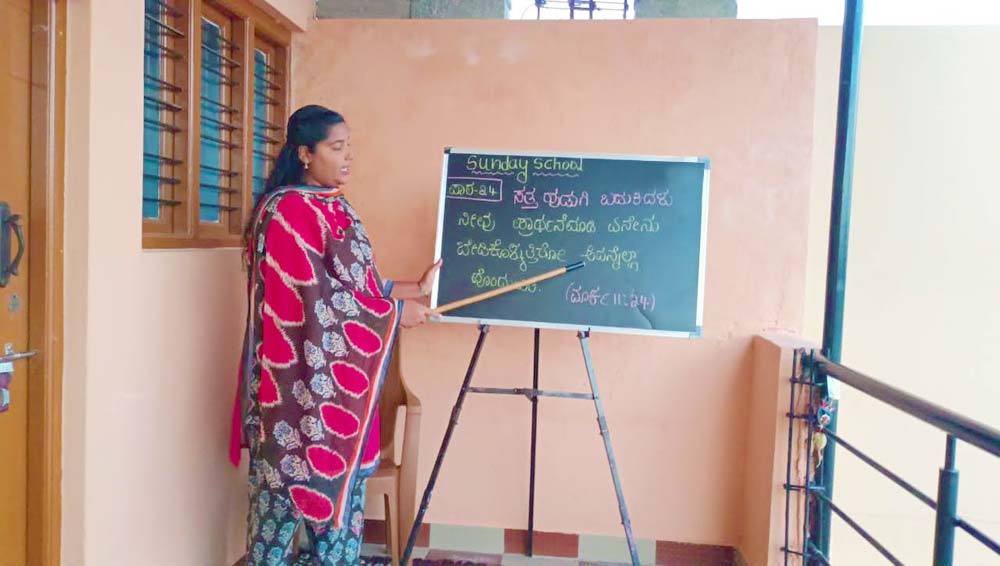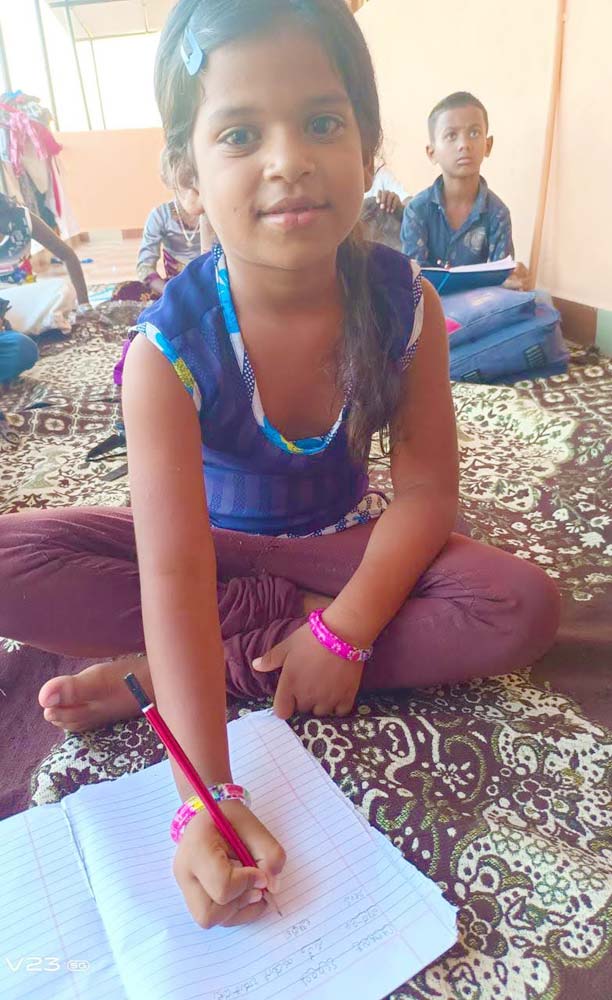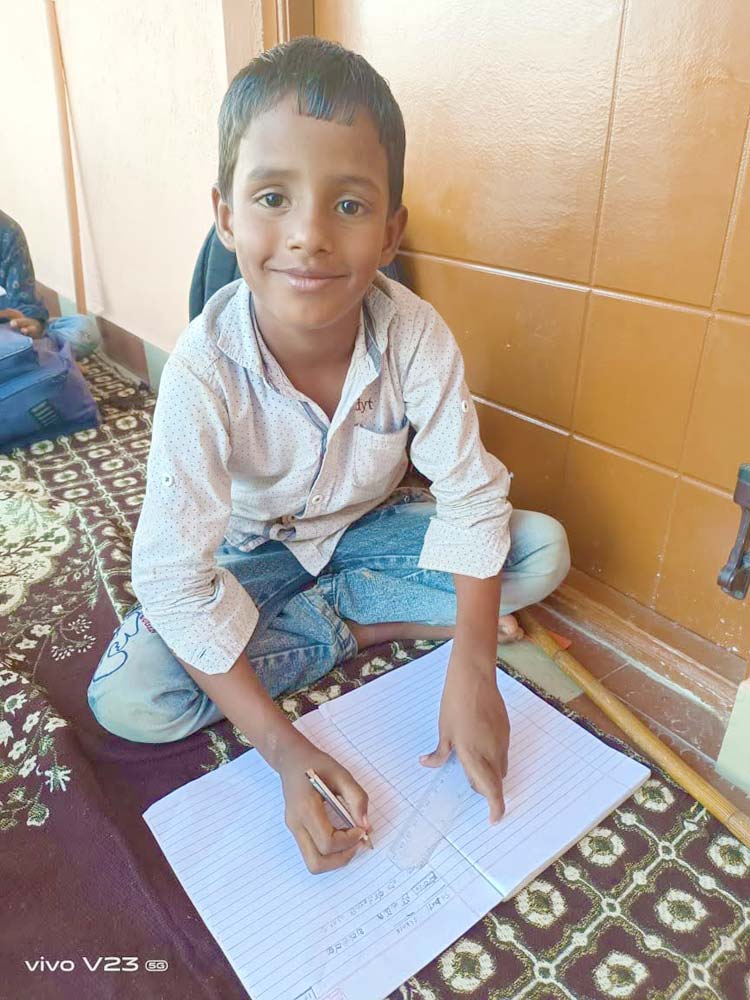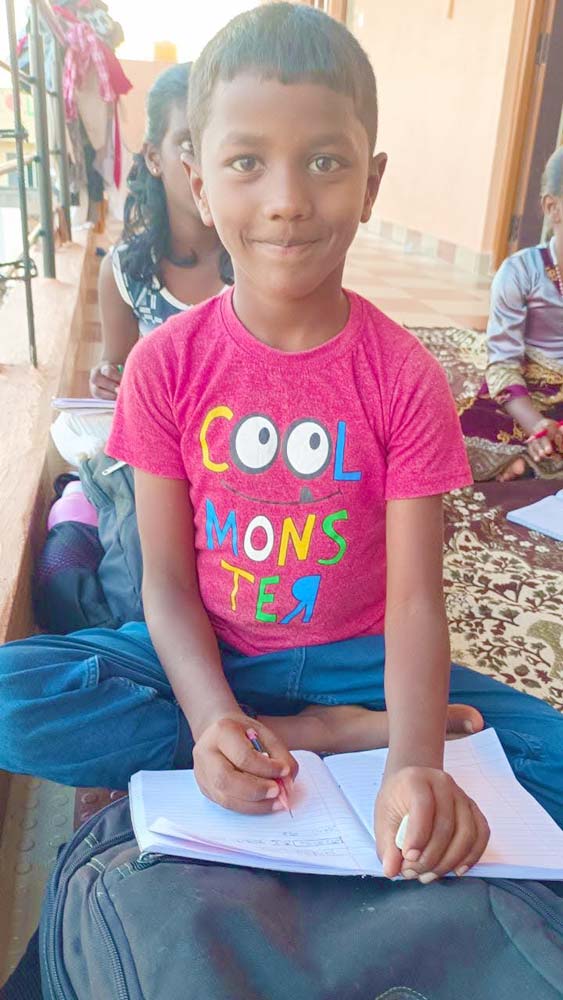 School Classes
Our other teacher is still at home this week recovering from Typhoid. Thank you so much for praying! She should be well enough to come back soon.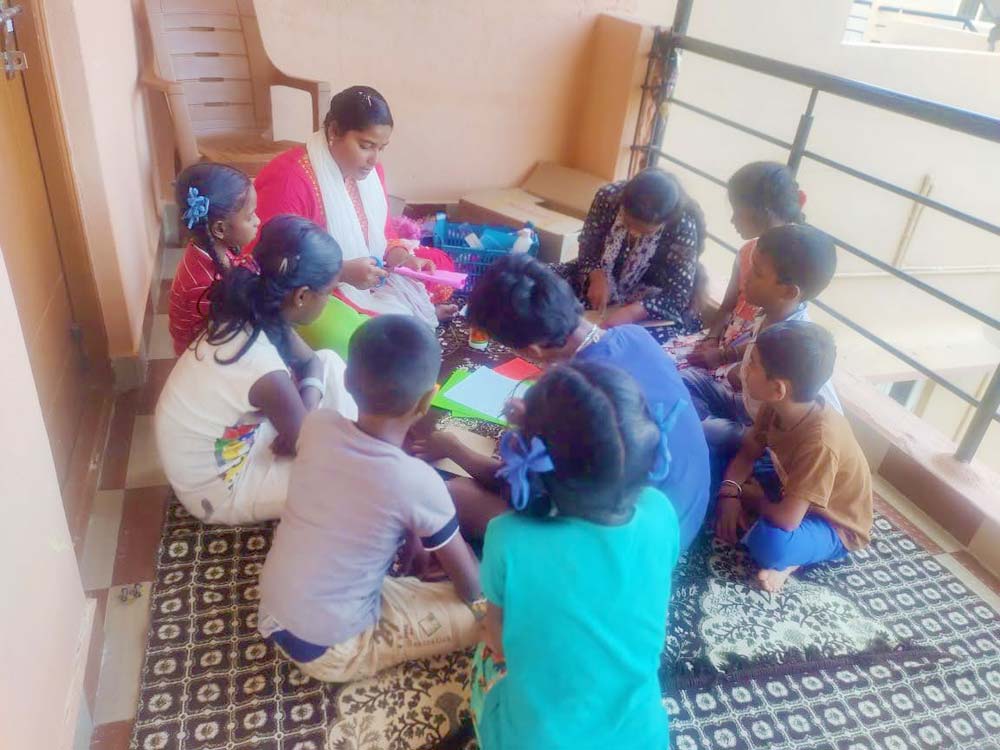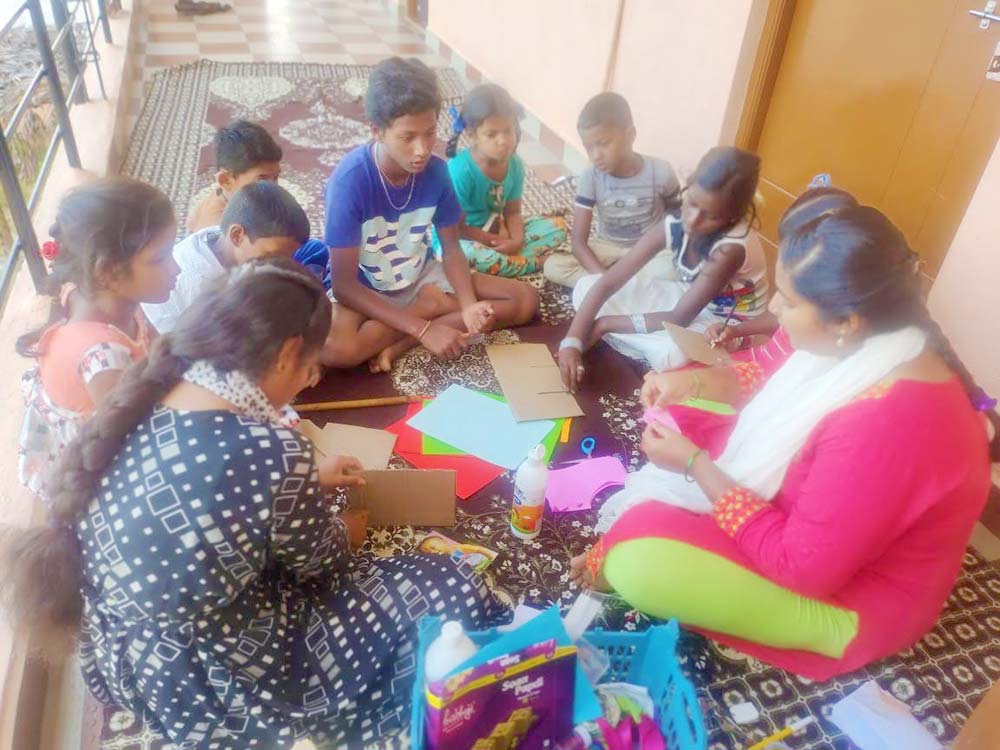 Our memory verse this week turned out to be very appropriate to the stress that would come later:
Isaiah 41:10
Fear not, for I am with you; be not dismayed, for I am your God; I will strengthen you, I will help you, I will uphold you with my righteous right hand.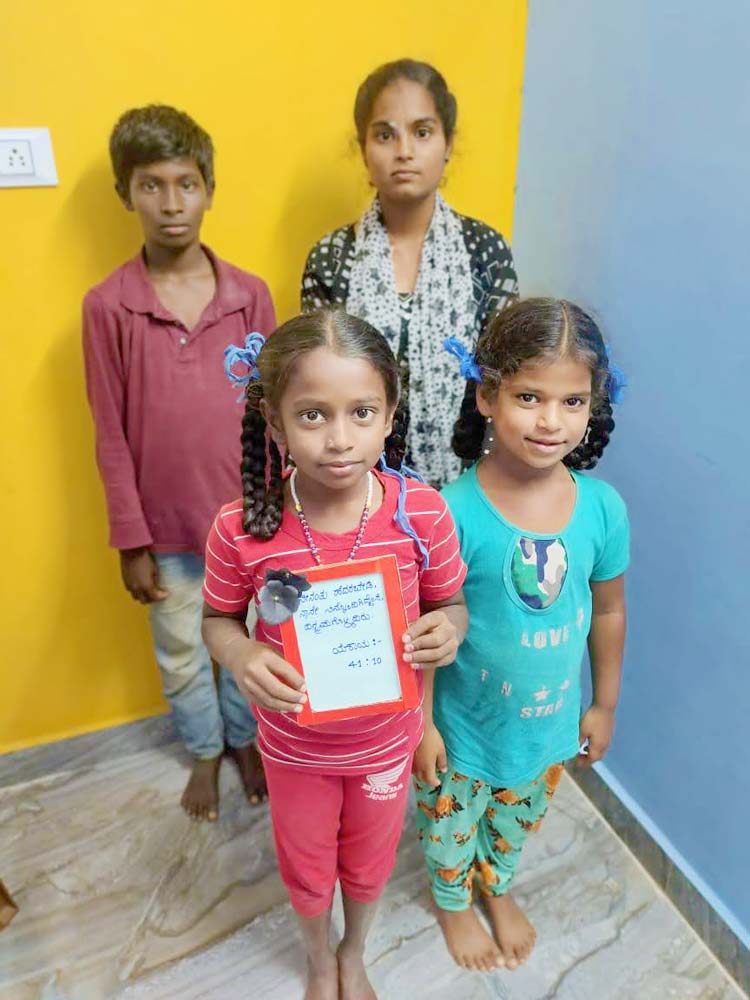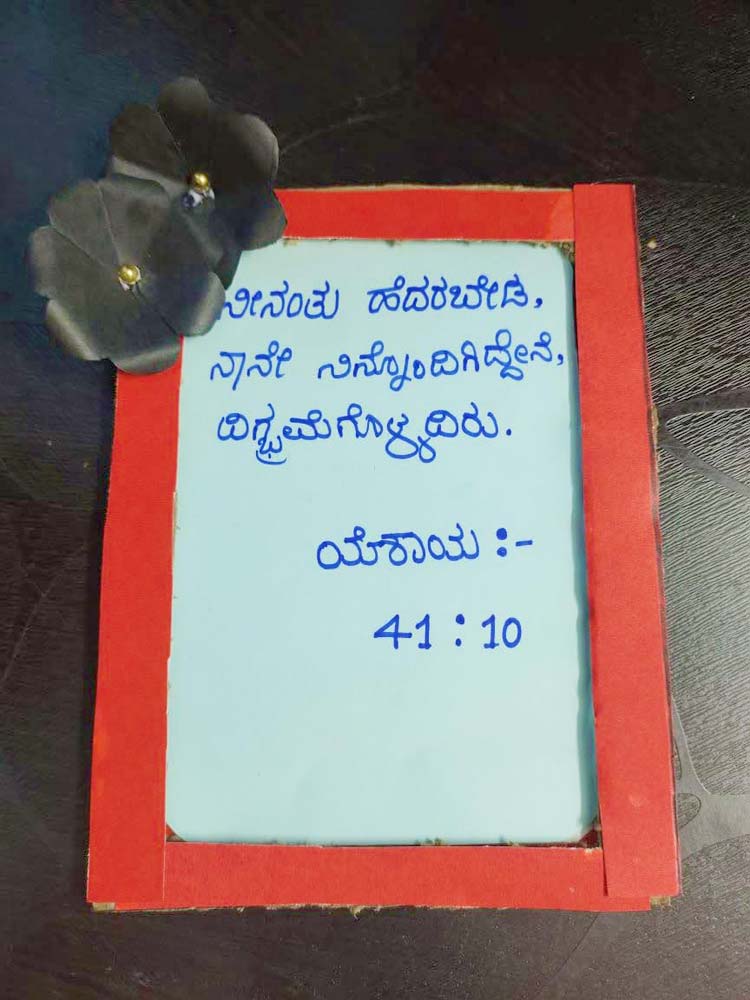 And that's our week! We continue to pray for the rescue of the prayer house village from all that opposes them.  Thank you so much for praying with us!
See the other parts this week:
Thank you for your love, and your prayers for those we serve around the world! It's absolutely amazing what happens when we come together and follow the Lord's leading. I'm beyond grateful for you all!
If you'd like to see more than we can share here, email me for access.
Thank you for keeping us, this ministry, and our outreaches in prayer, and thank you for your support! We couldn't do any of this without you.
· You can get notified when each post goes live by signing up for our email list.
As always, email or fill out our Contact form with questions, feedback, and suggestions.
God bless you!
♥ Samantha