Week in review November 23 2019

I love featuring Jack's articles around Thanksgiving! Nothing has transformed my life more than gratitude and giving. I'm excited to feature Jack's study on Haggai, From This Day On I Will Bless You, along with, Want to vs Have To: Discovering the Joy of Giving.  Our outreaches continue in Mexico and India! Continue reading to see a glimpse from our outreaches this week as well as a recap of all the posts on the site.
Prayers for three in the hospital
Rathna: This week, we had three people in the hospital. Joel's mom, Rathna had extreme back and neck pain and was diagnosed with spondylosis, a type of arthritis in the spine usually caused by wear and tear to the spine. She's very young to have this and it's likely caused by the hard life she has had. They prescribed medicine for her, for the pain and inflammation. Please pray with us for healing and pain relief!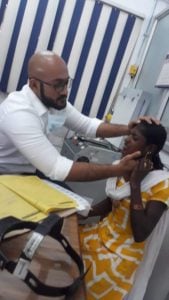 Sharadha was admitted for treatment for tuberculosis. You may remember her! She cooks for us for our Adult Literacy Classes, and is such an amazing support and help at our Children's Church.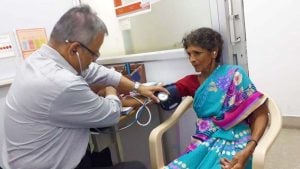 It was a year ago she was in the hospital with tuberculosis. But she made a much quicker recovery than they expected, so we pray the same for her this time! She's on medication for the next three months. Thankfully, the hospital continues to only charge us for medication. They see each person we bring them for free.
Manjunath: One of the boys from our church was attacked at school because he sang a song about Jesus for a school competition. The song is in their language and talks about how Jesus is our friend.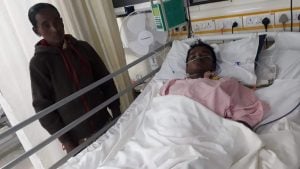 A group of boys were upset by this, and attacked him, landing several blows to his chest and putting him in the ICU. He is now in stable condition and they expect a full recovery. They said he is very blessed that he had no lasting damage to internal organs or broken bones. Every hit missed vital areas. He replied that his friend Jesus protected him.
He told us he never thought the song would anger others. He said he is convinced of the truth of the song and only wanted to sing this song. He said maybe he'll sing it for us in church once he is discharged. Man, I love this kid!
I'm so impressed with his faith and so proud of him. When I said I thought he was brave, he said no, he wasn't brave. He didn't know people would be angry, he was only thinking of the truth of this song in his life. I pray that every one of these boys who hurt him will know the kindness and love of Jesus through Manjunath's life. And I pray he will recover so quickly they will know Jesus, our Healer, is his friend! Thank you for praying for these three!
Because of your generosity, we are able to take care of all their expenses while he's healing. The hospital is only charging us for medication, and she earns $2-$3 USD per day, so for us, the expense will be small. To her, though, it's a very big deal. When we told her, she couldn't stop crying in relief and gratitude. She said to tell you all, all over the world, how very grateful she is. She can't believe that people she's never met can be this loving to her and her son.
♥ Thank you so much for your generosity! Every single dollar is life-changing to those we serve.
Scenes from our Sunday Service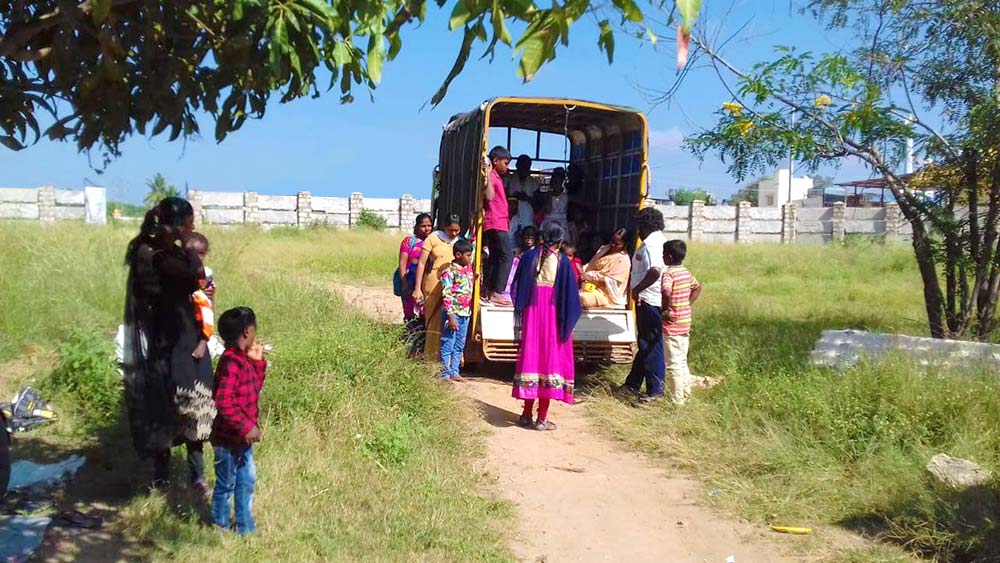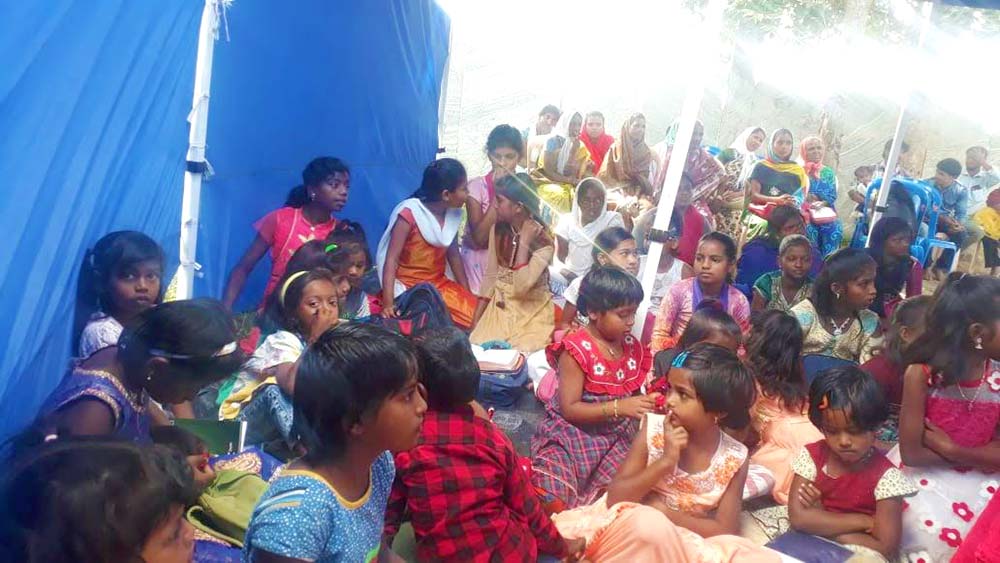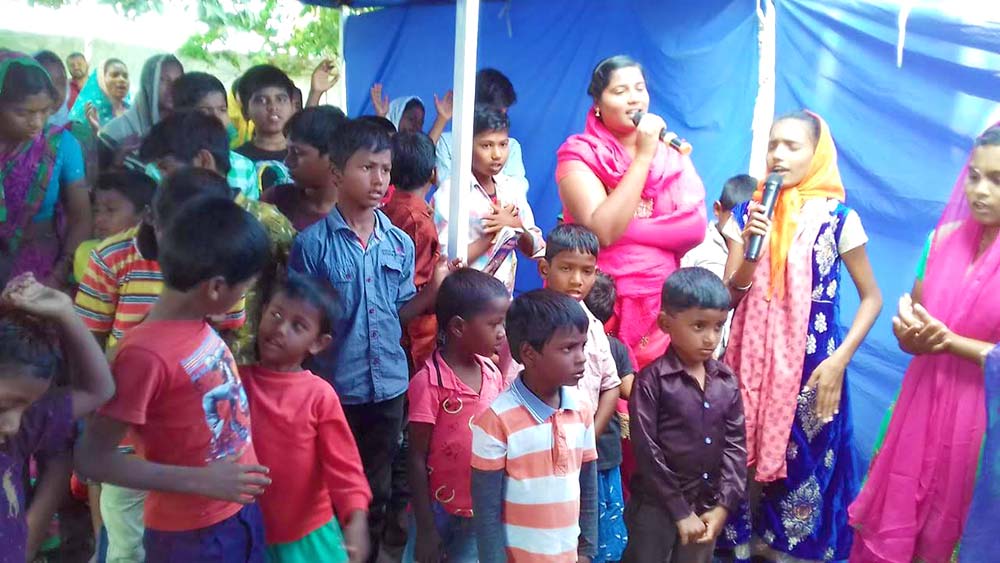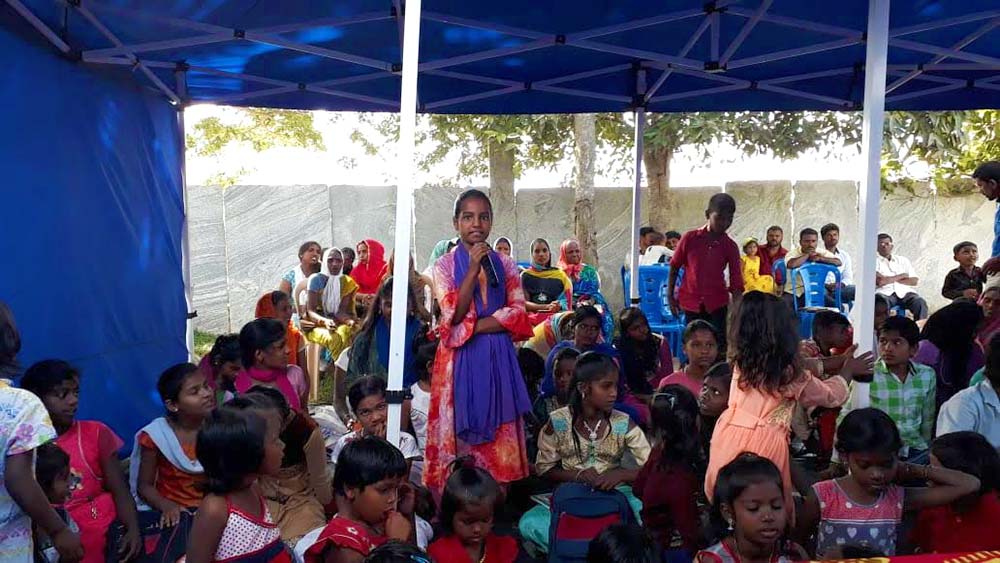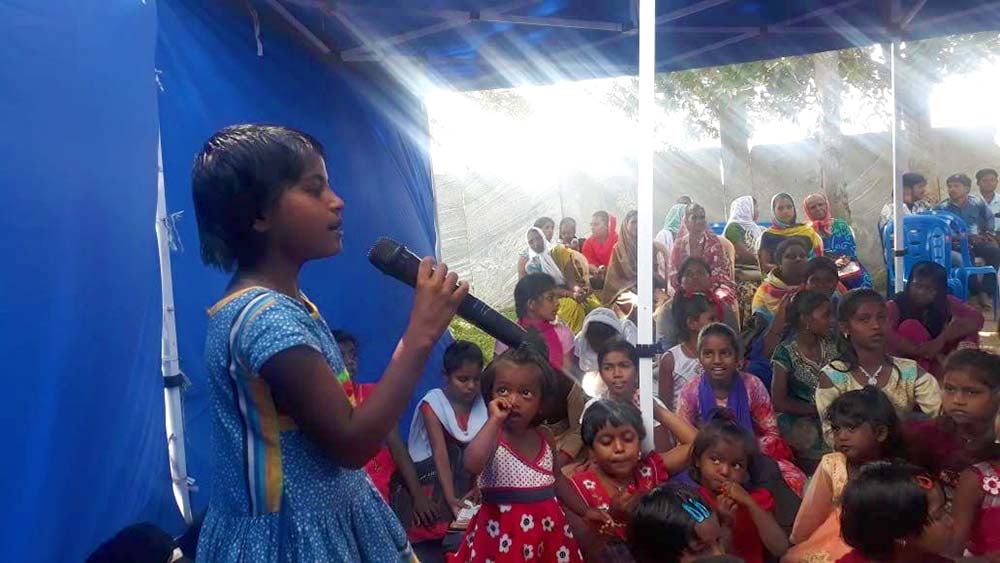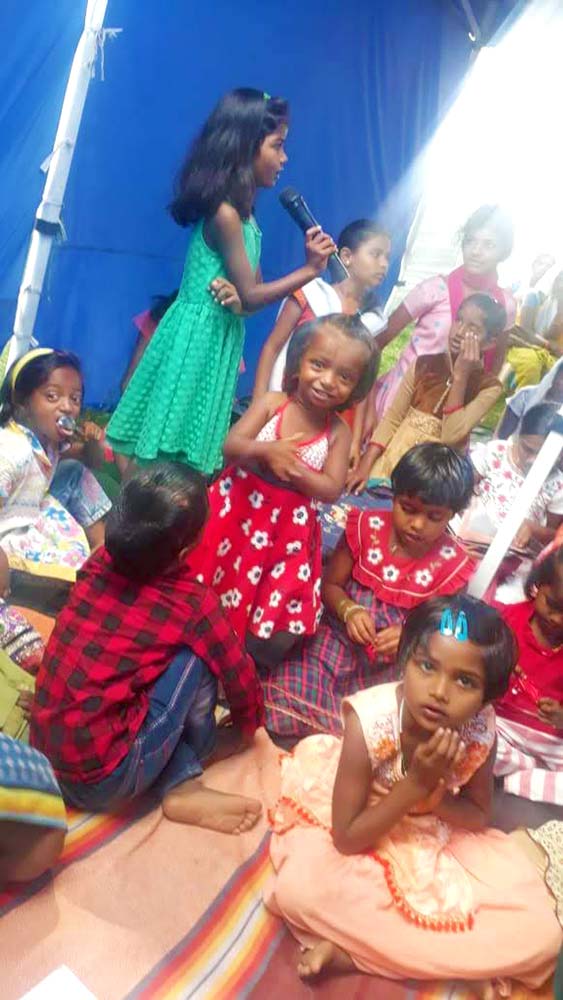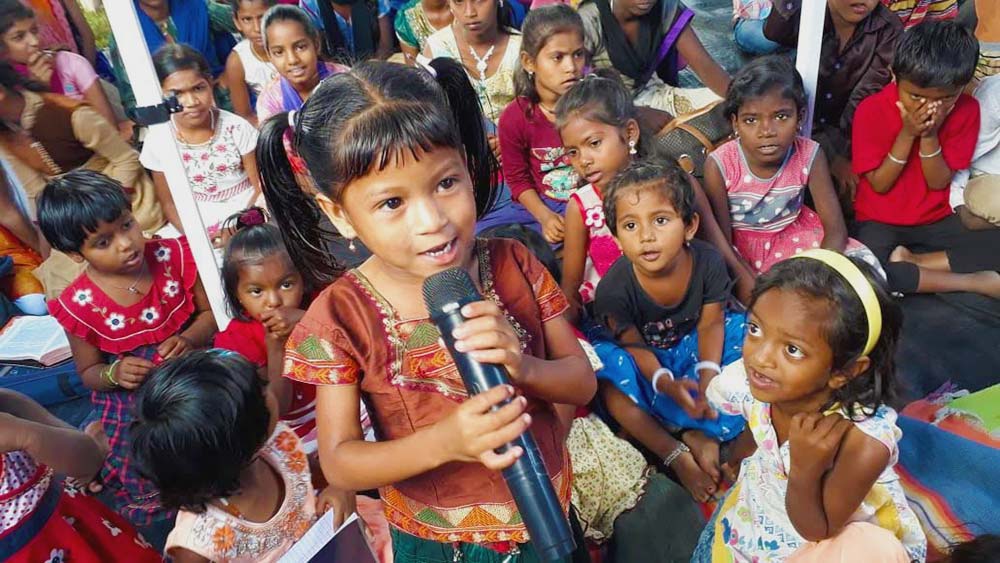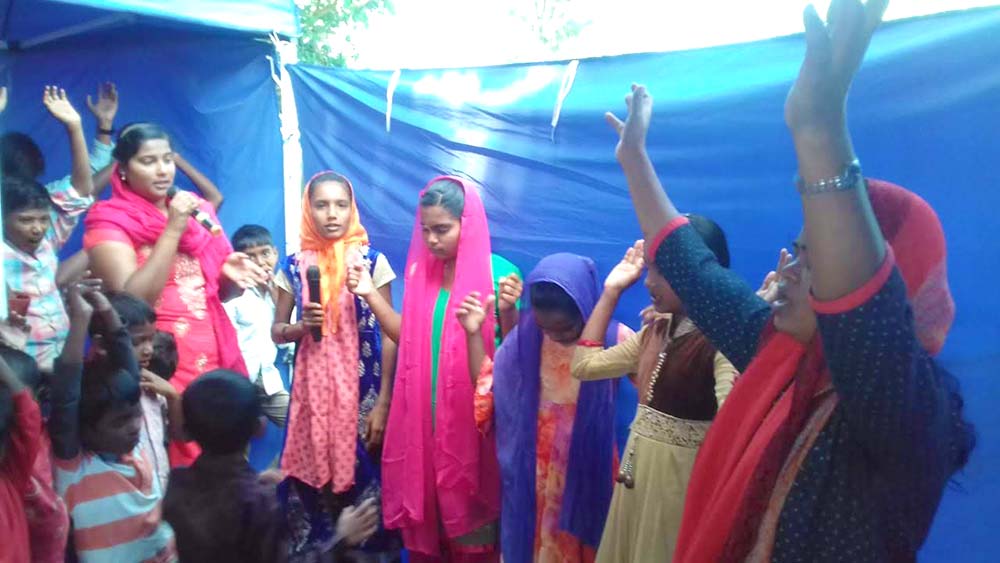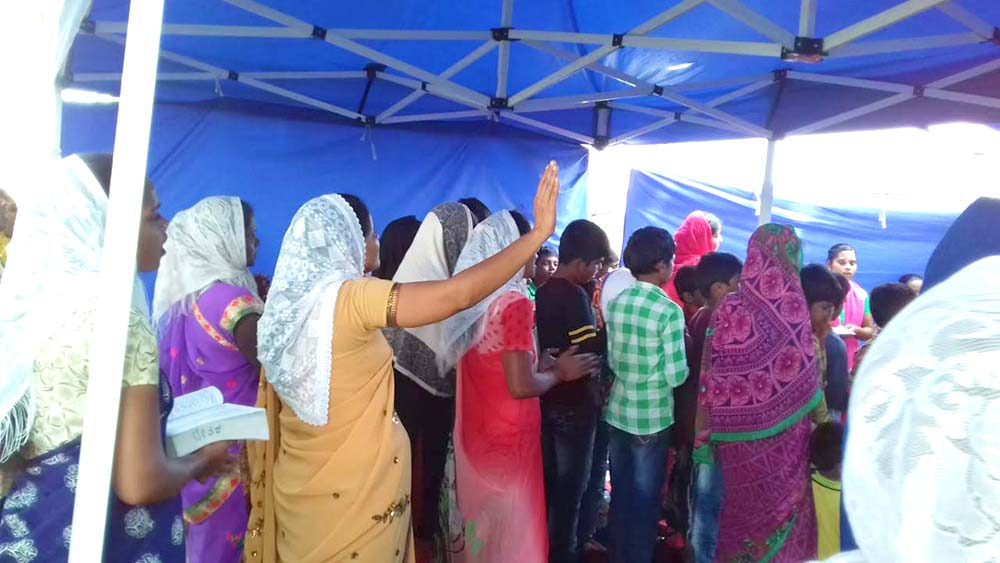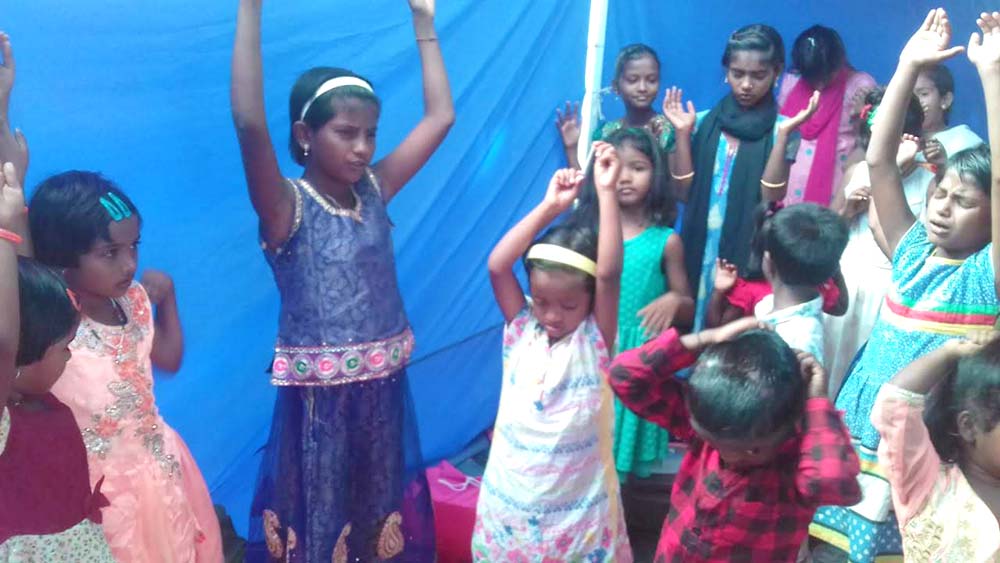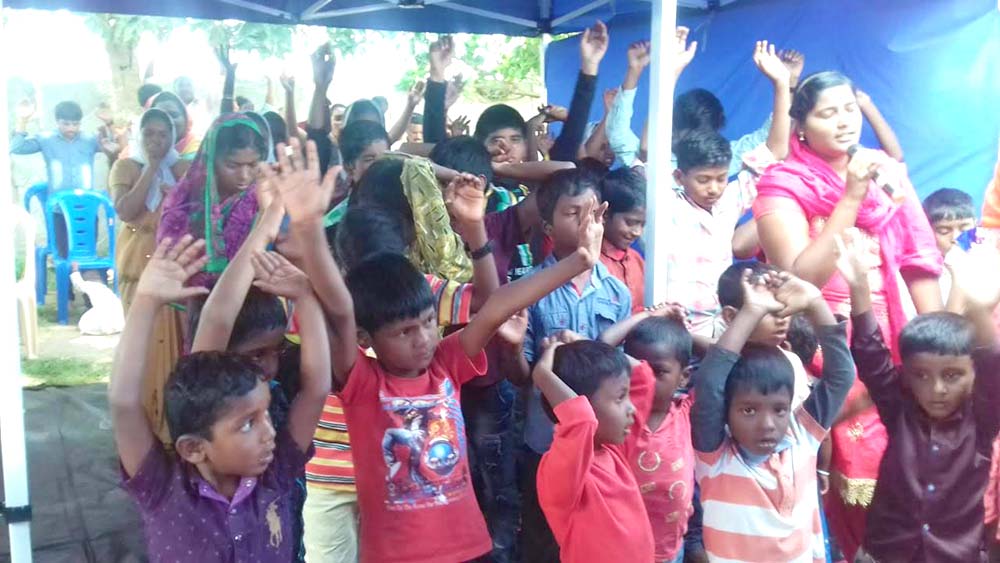 We celebrated a birthday this week!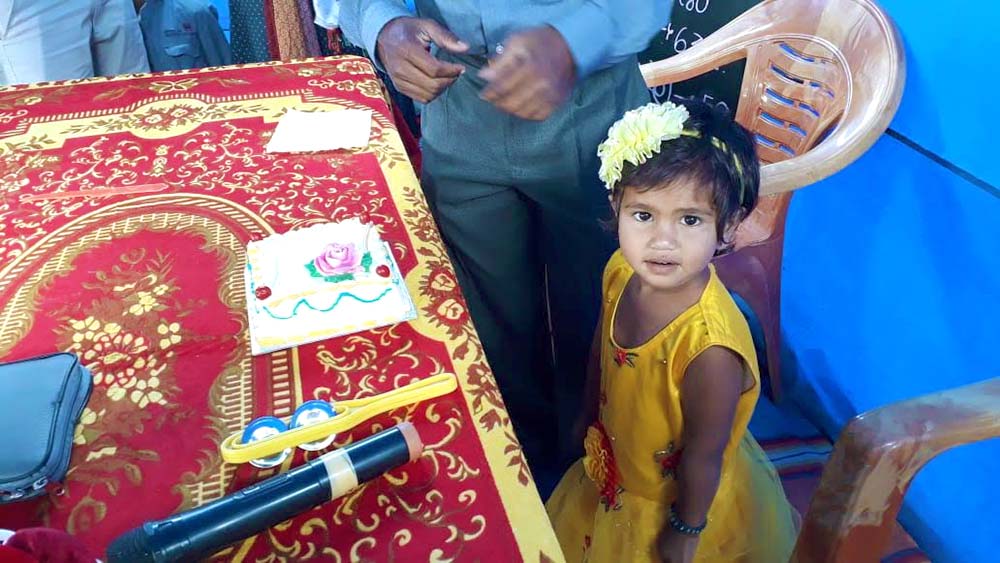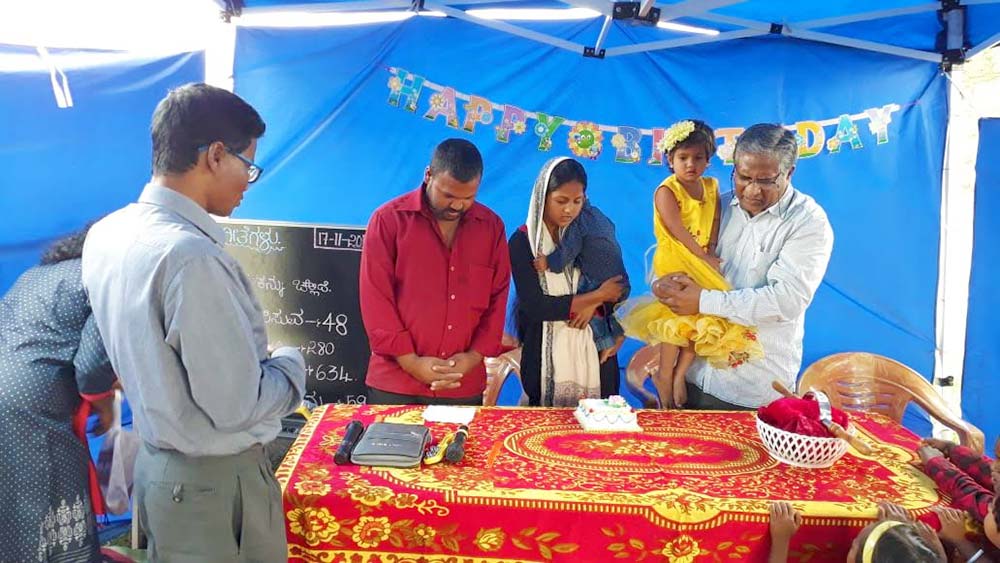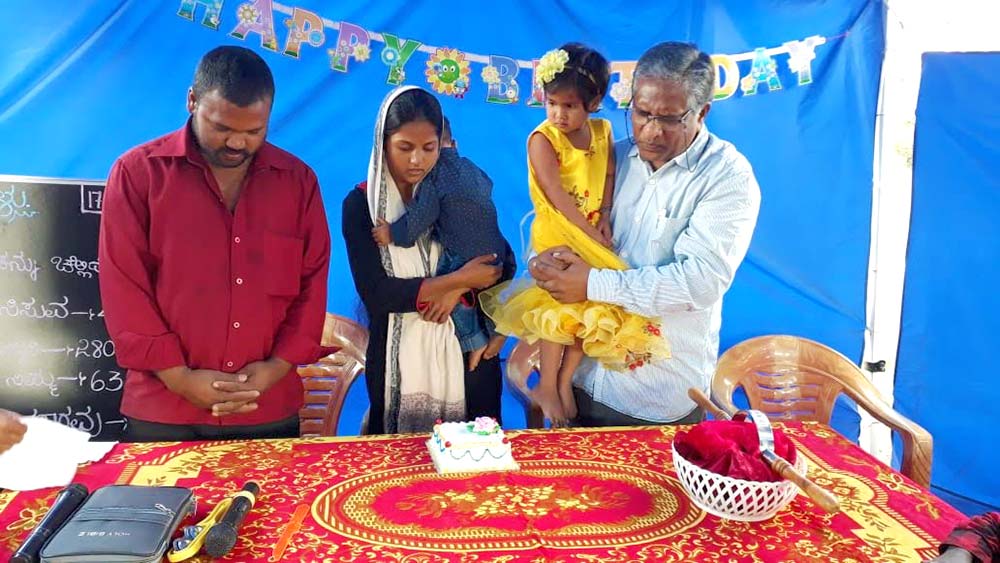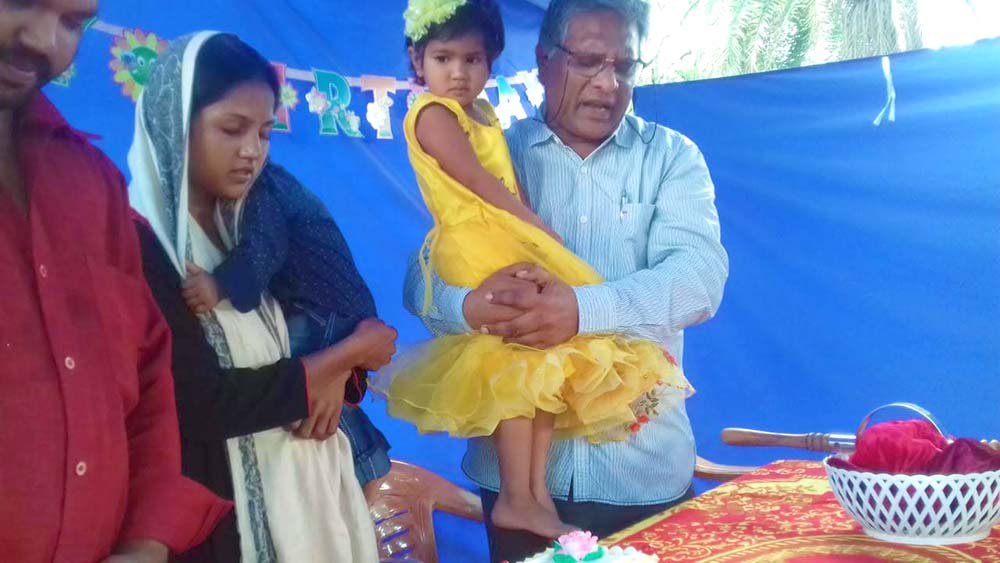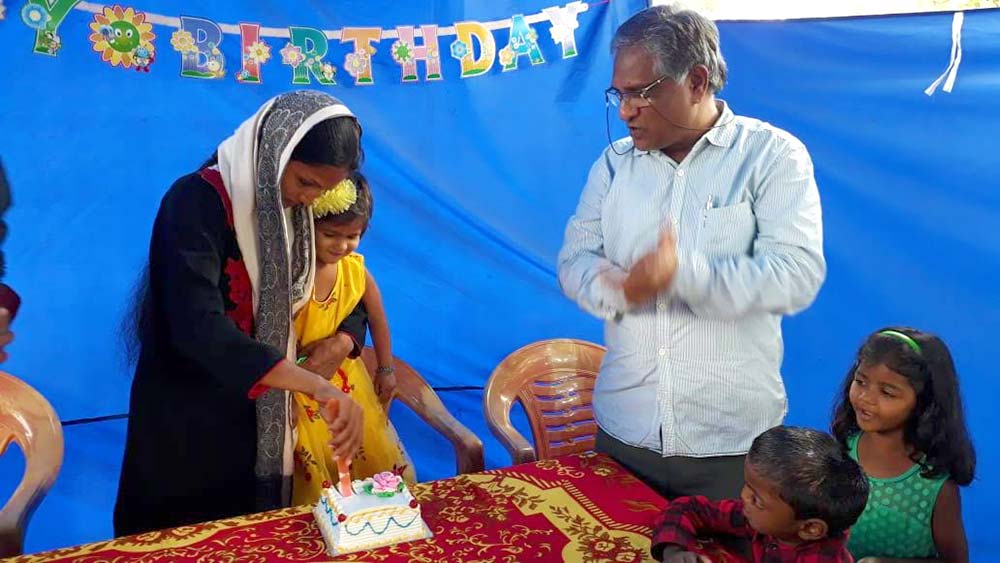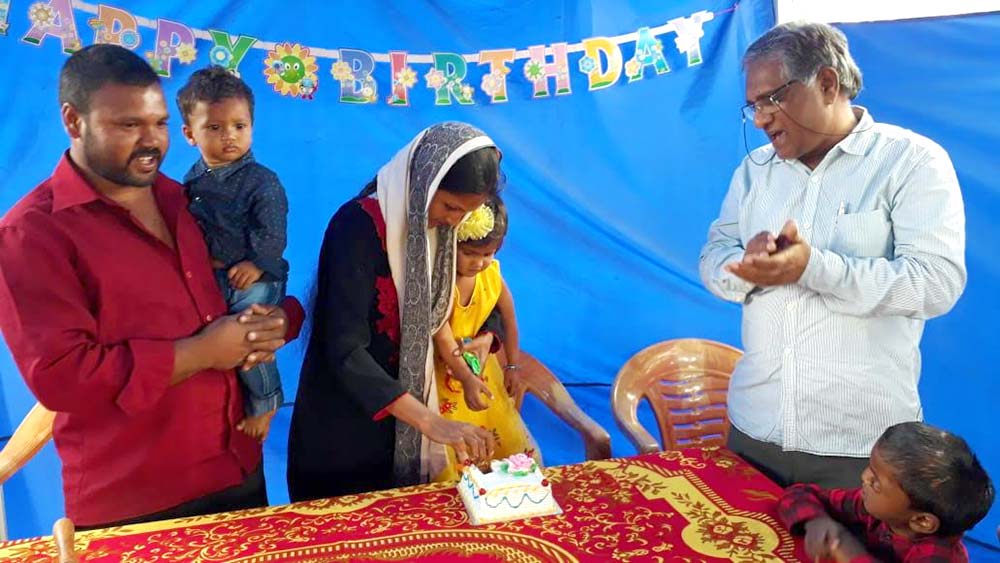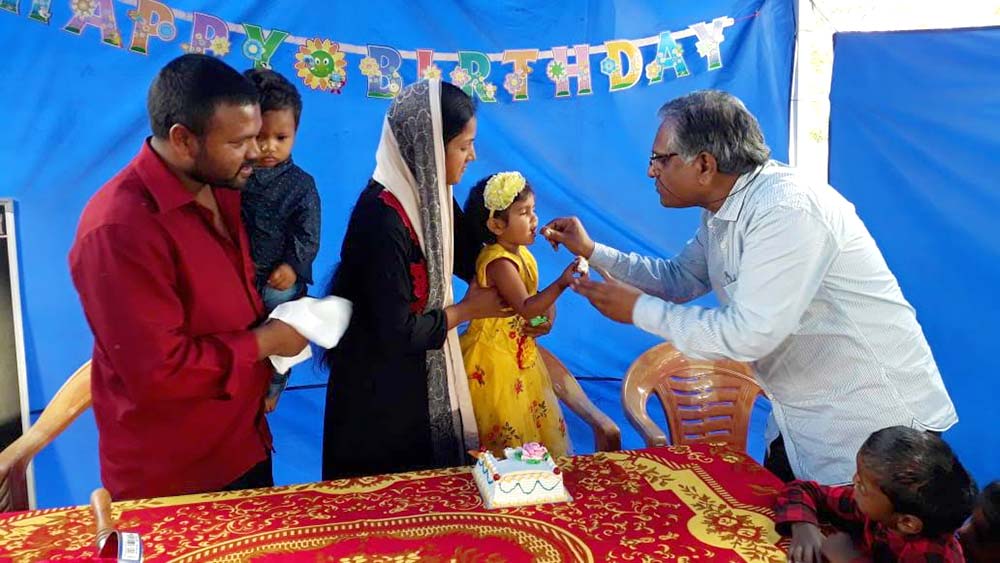 Prayer and Classes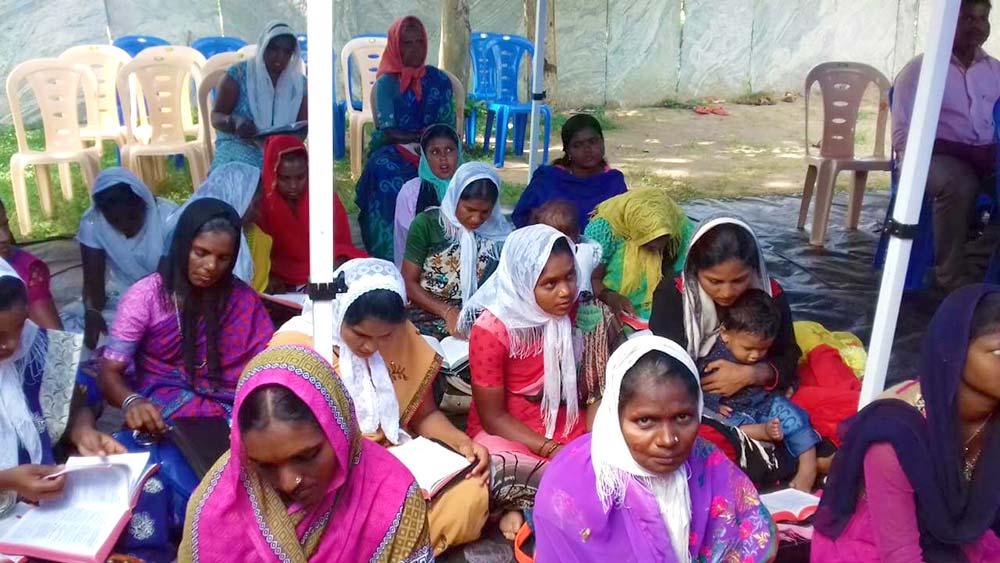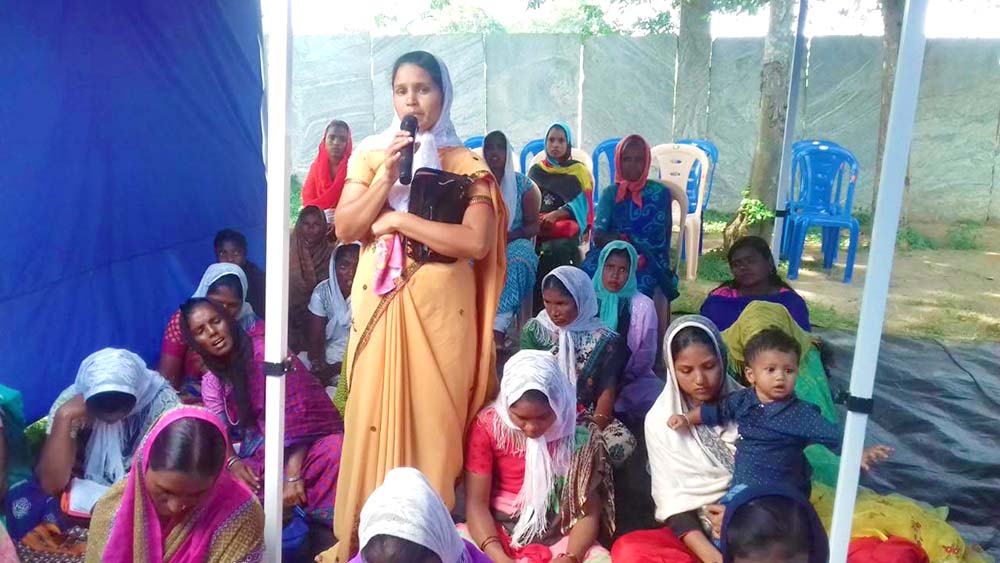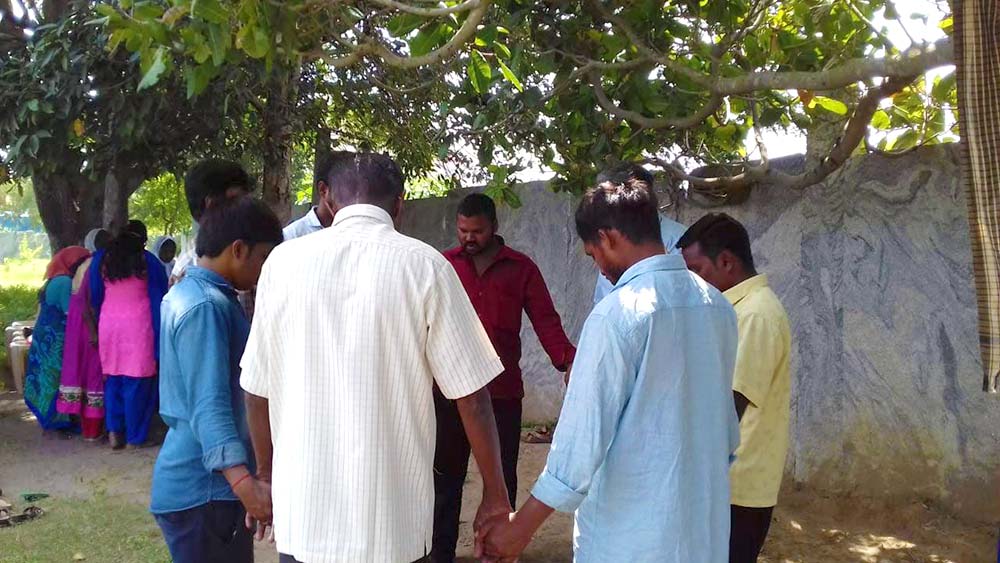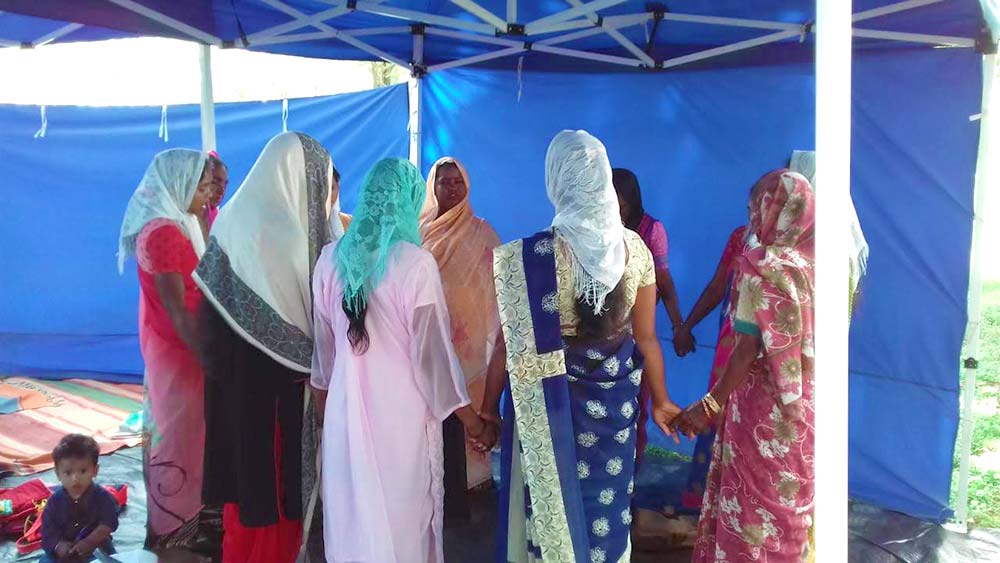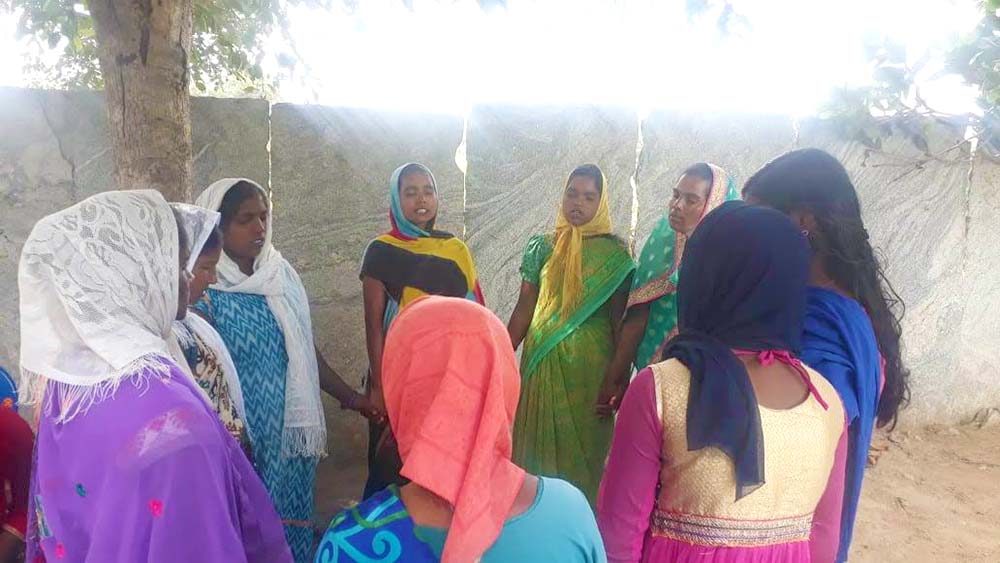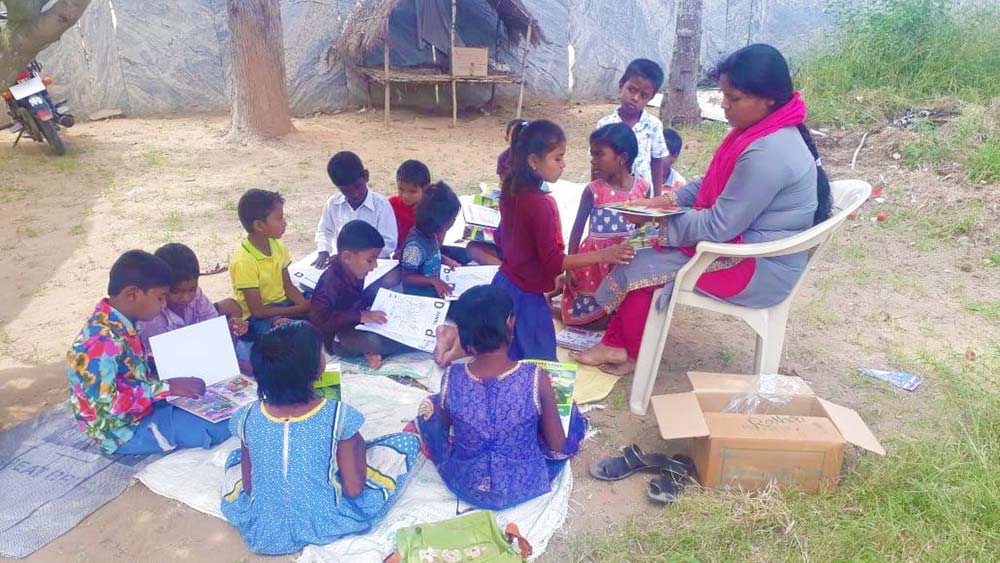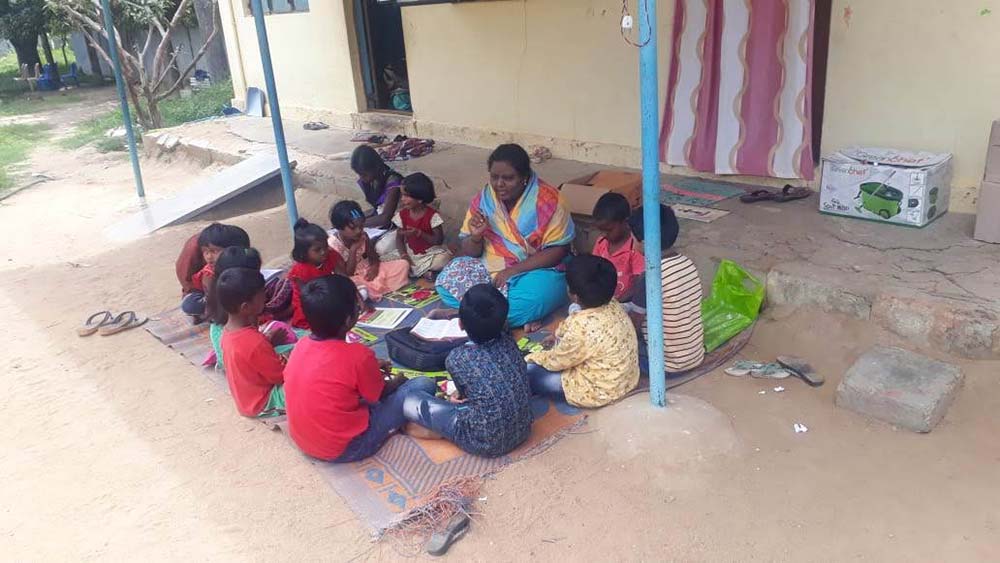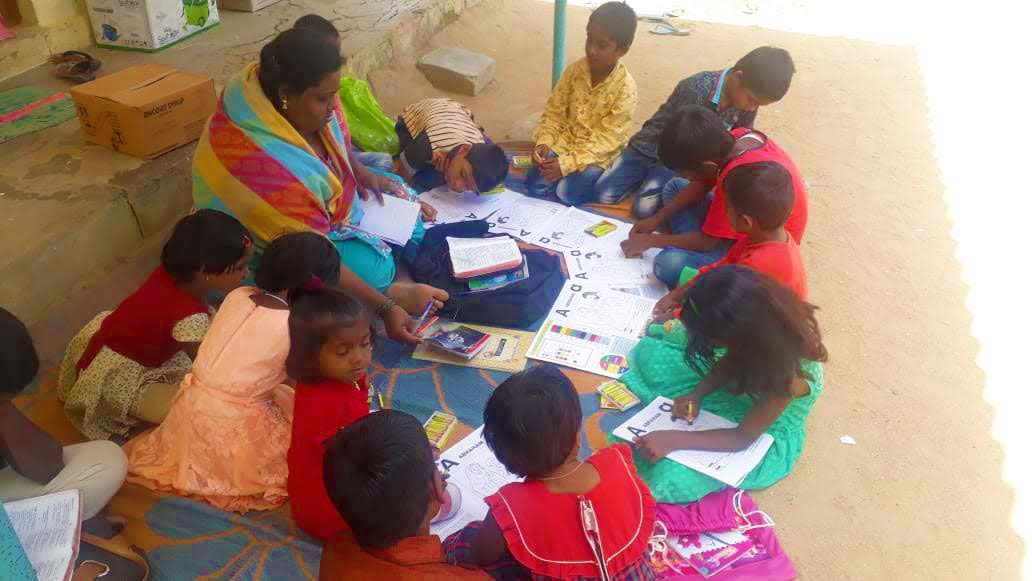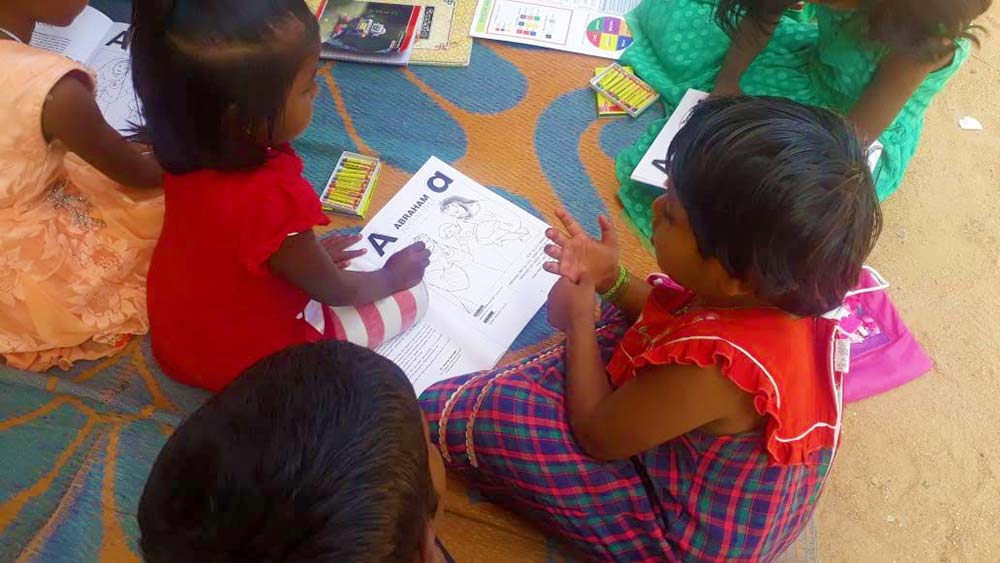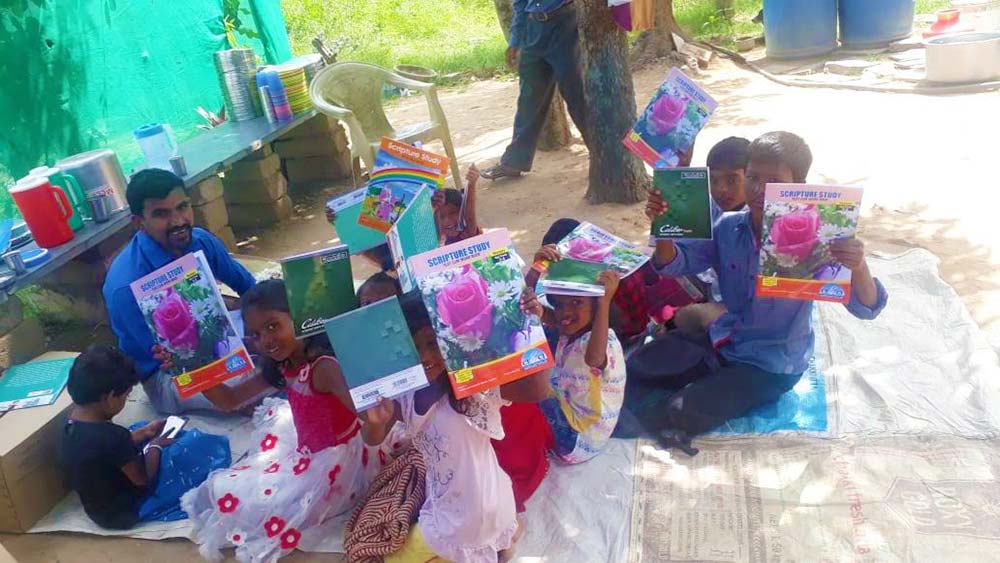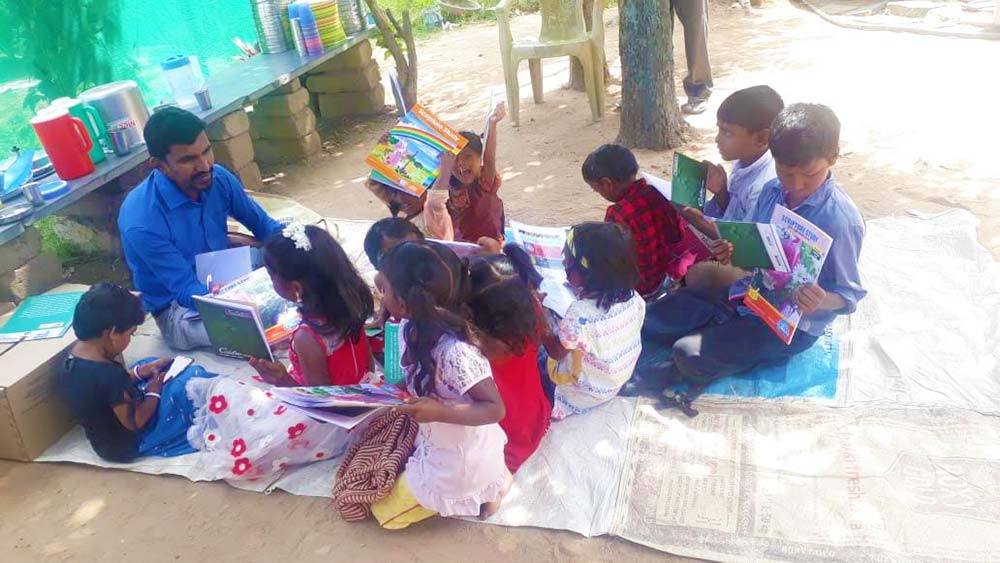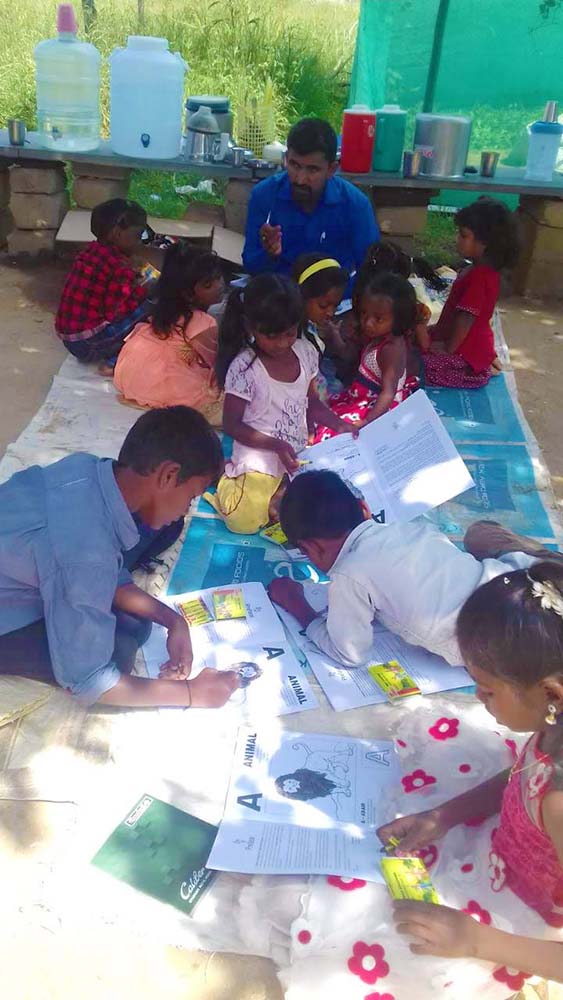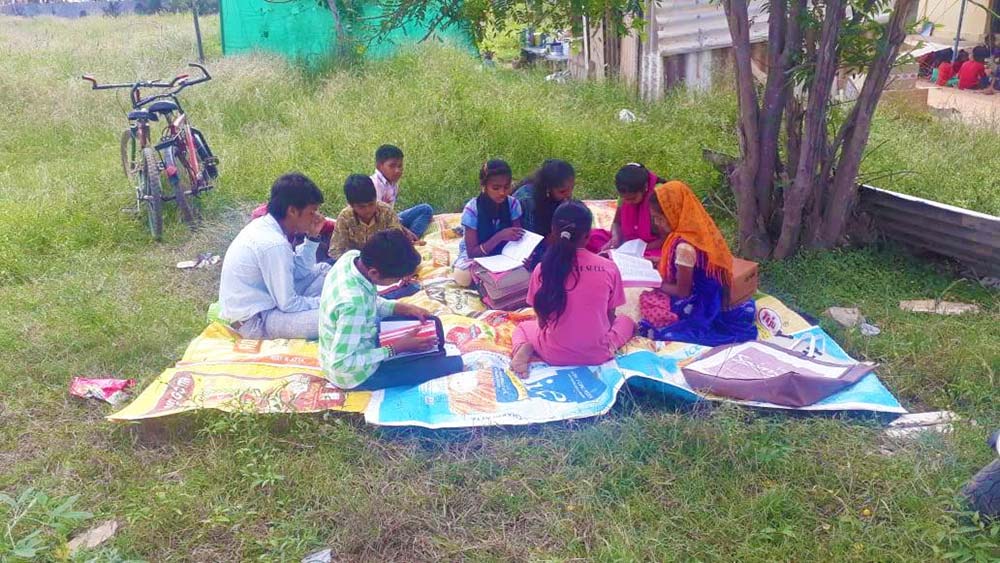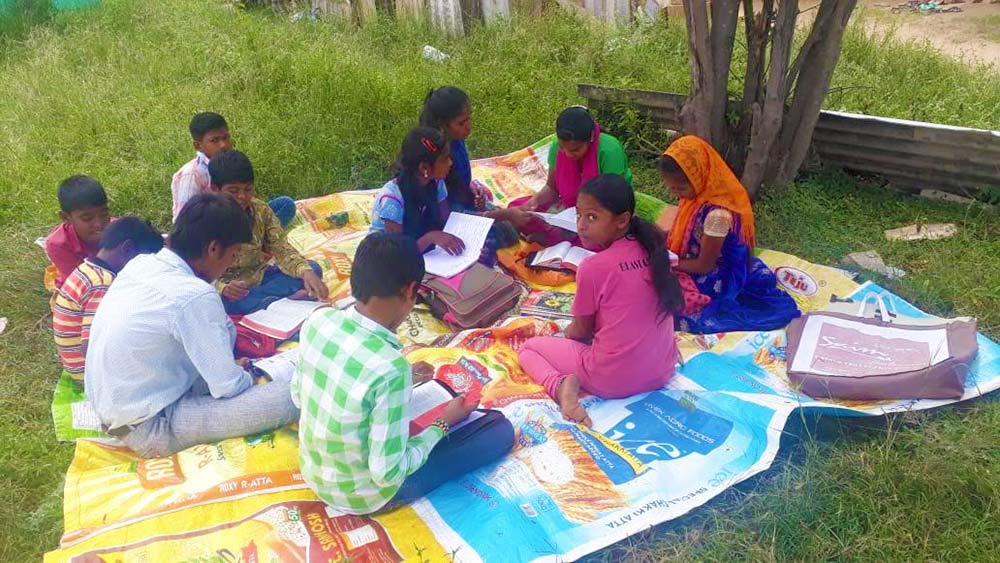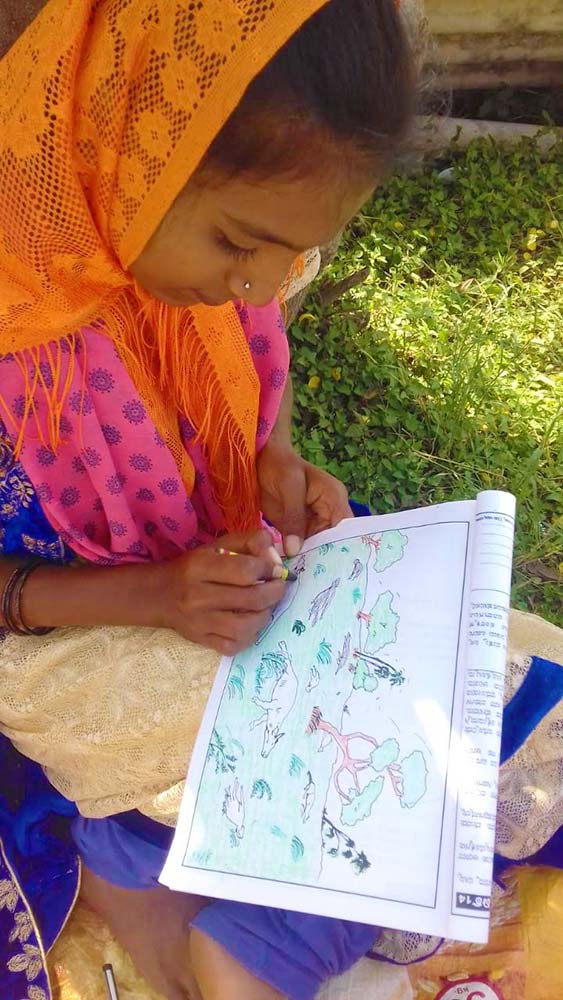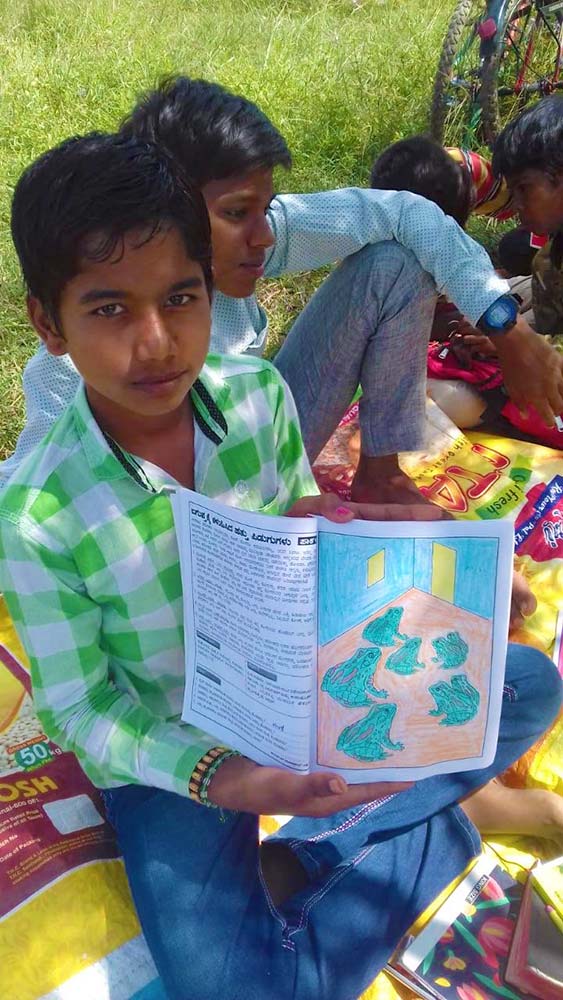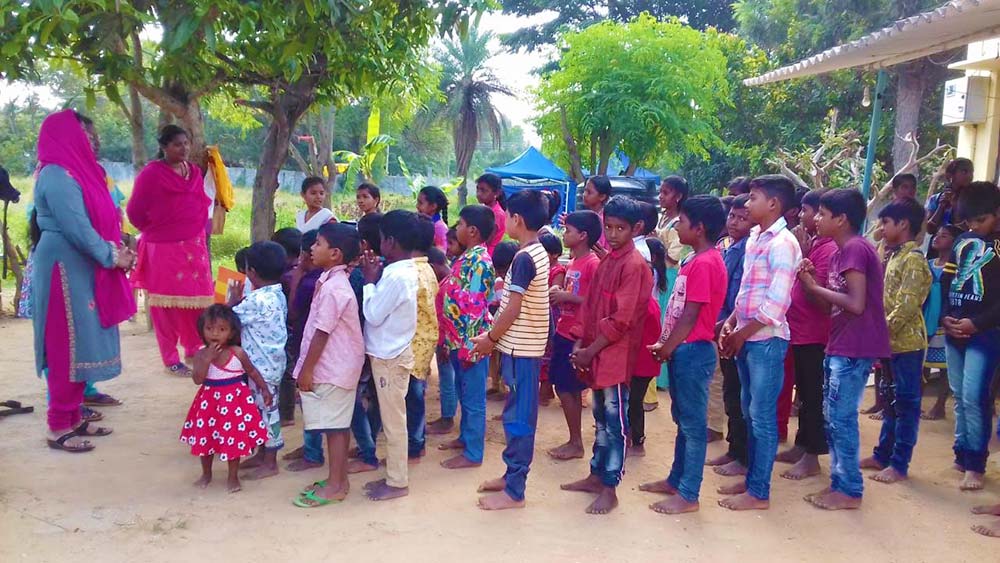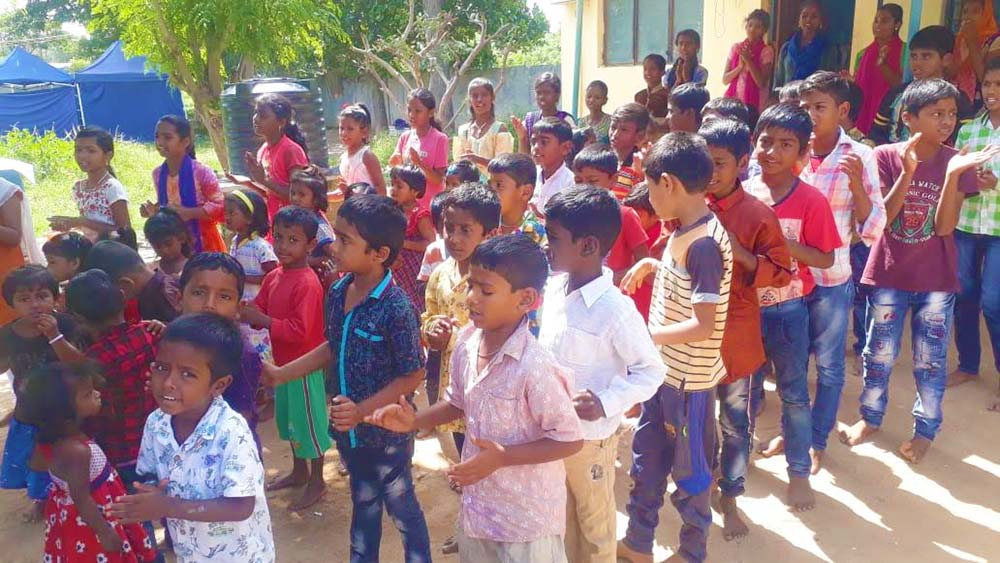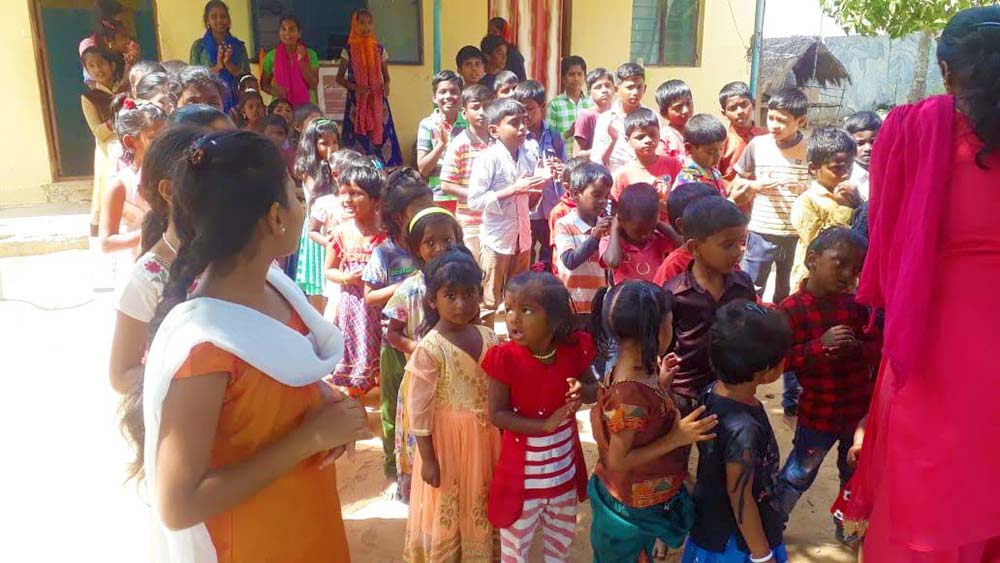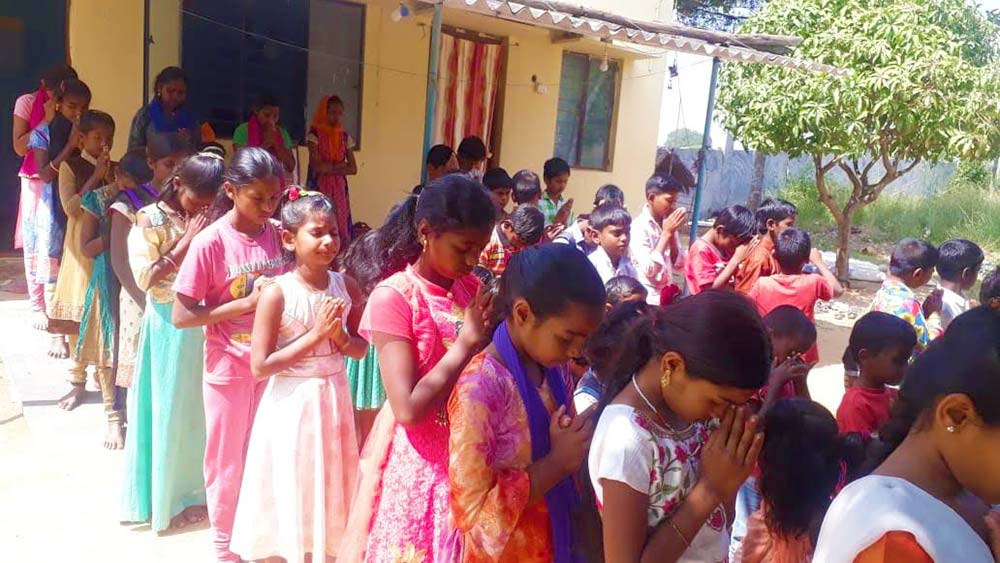 Our Fellowship Lunch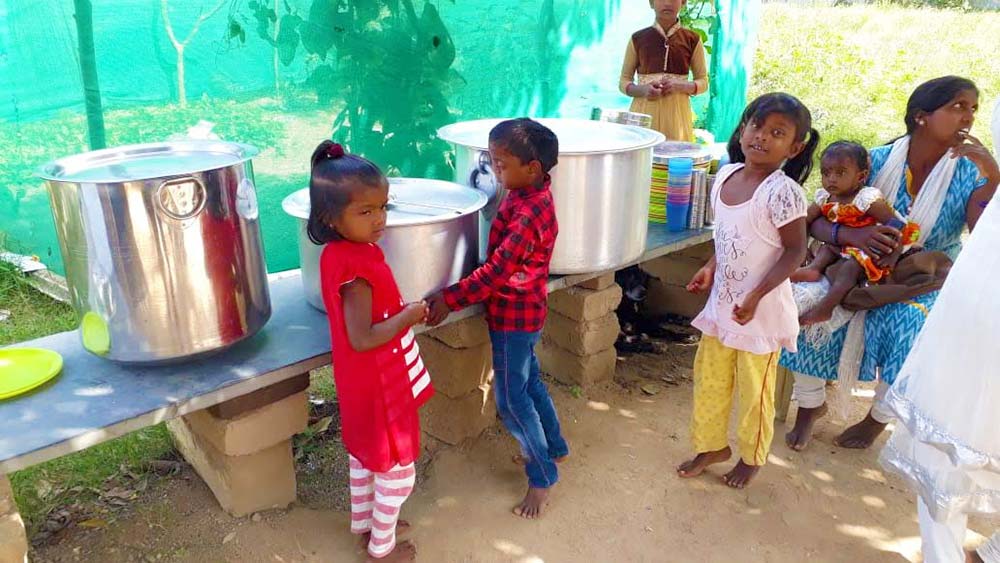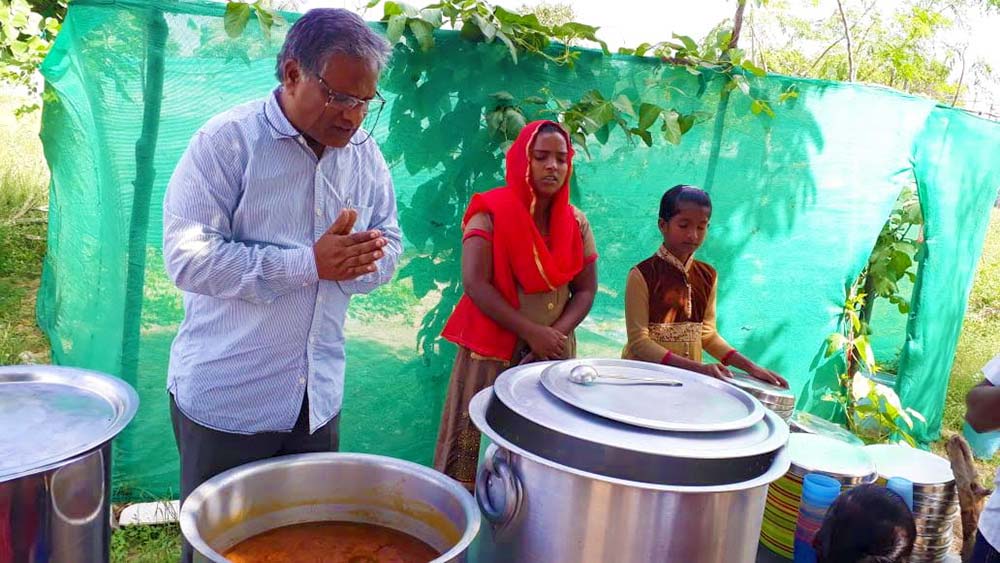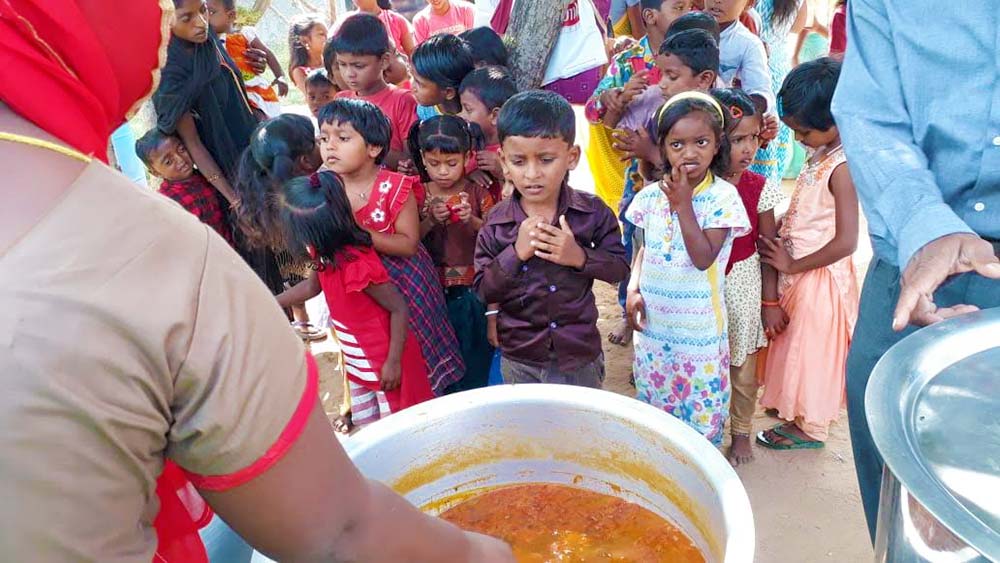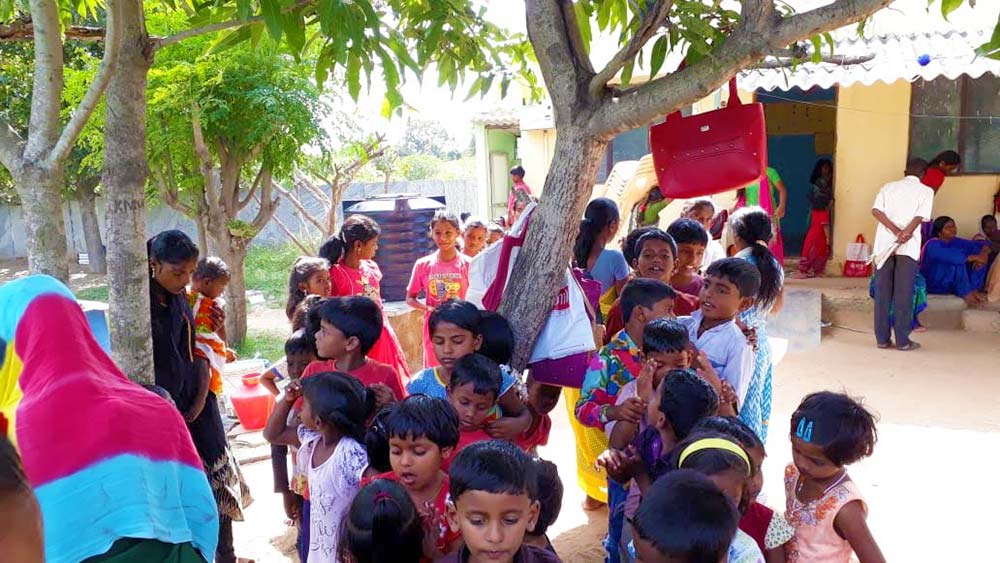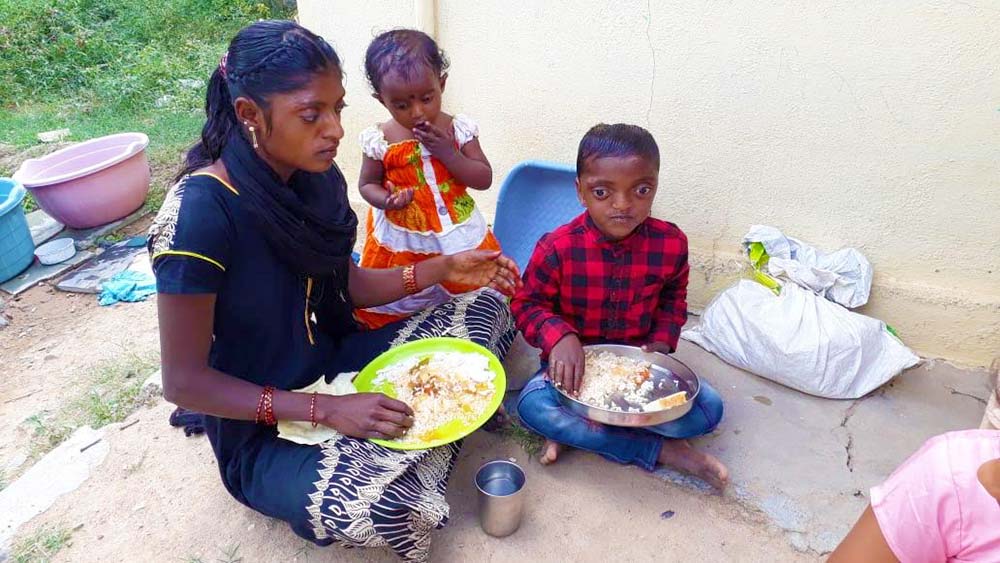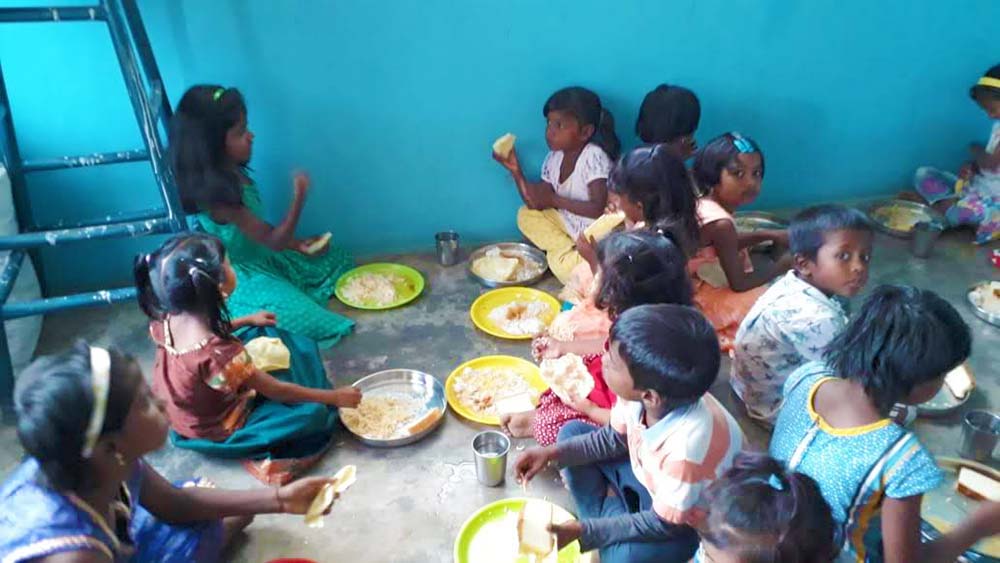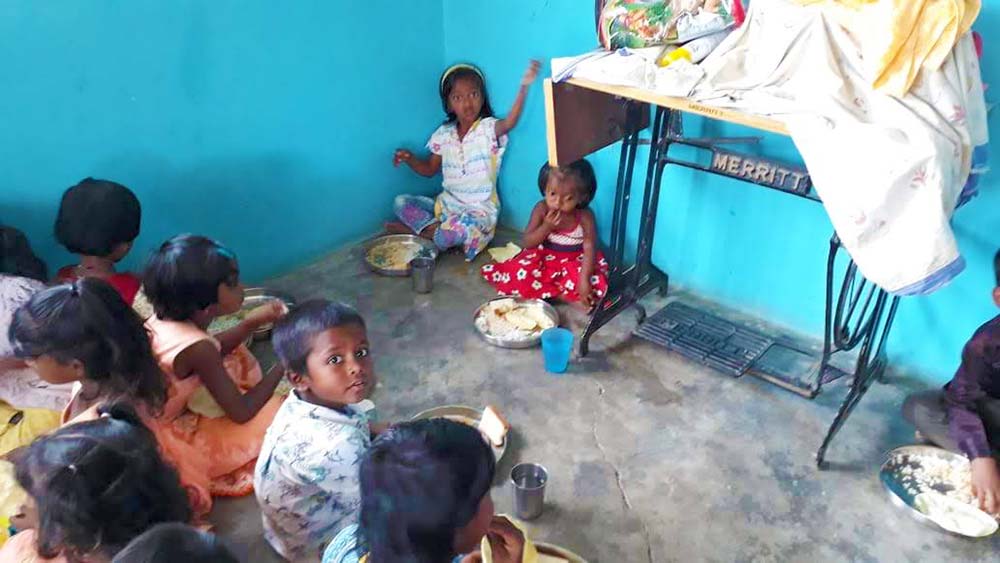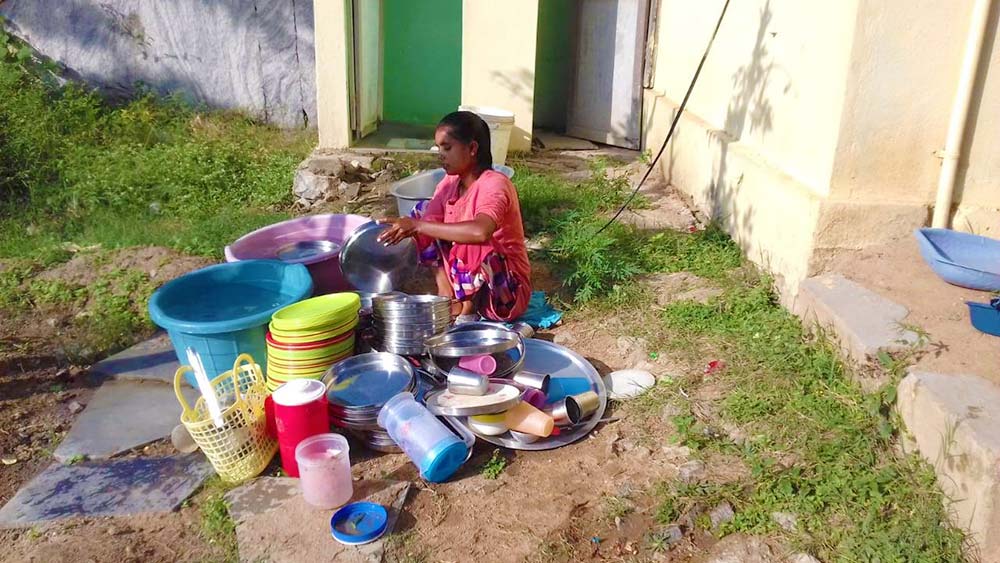 Milk powder and groceries
This week we gave the kids milk powder for protein during the week, and a small bag of groceries for each family.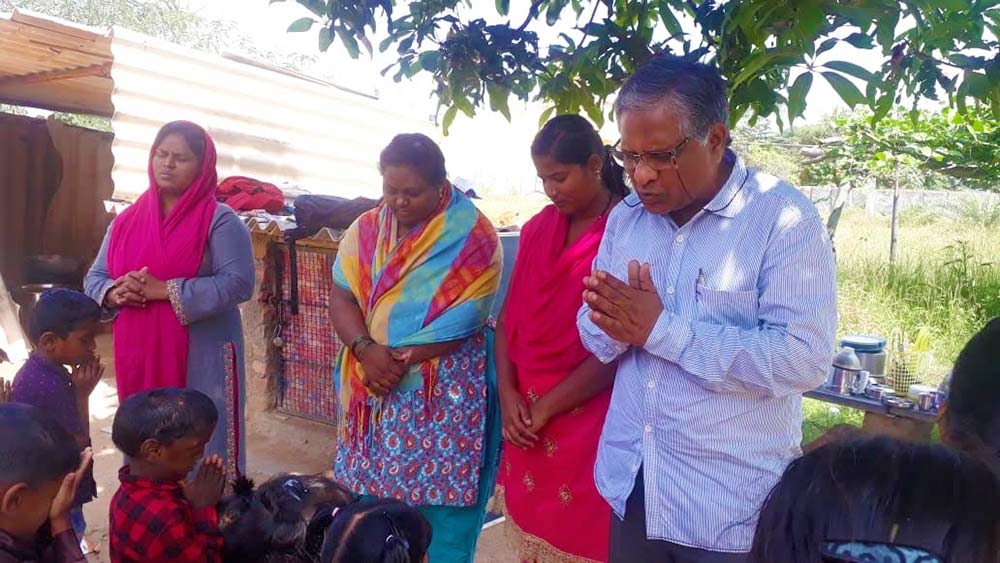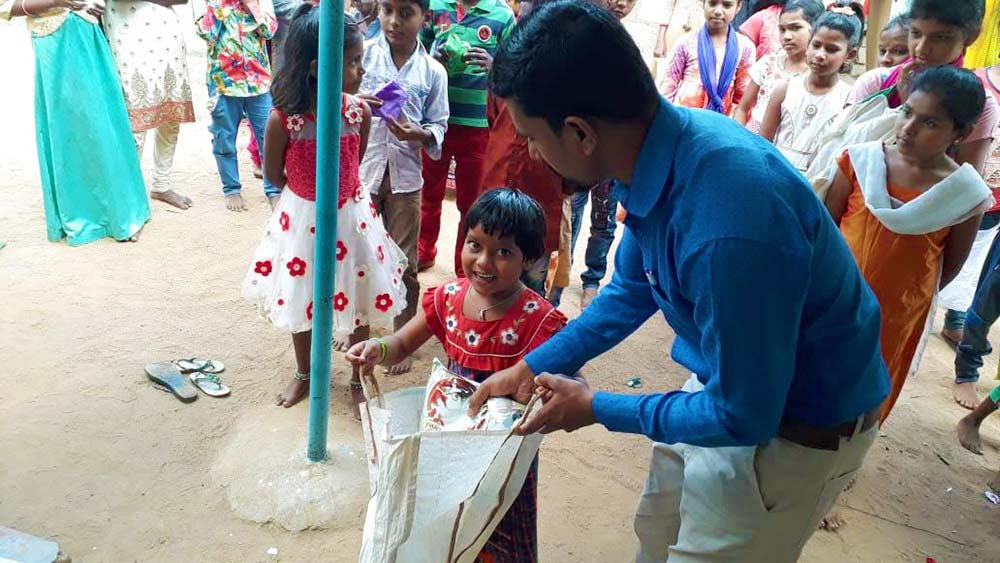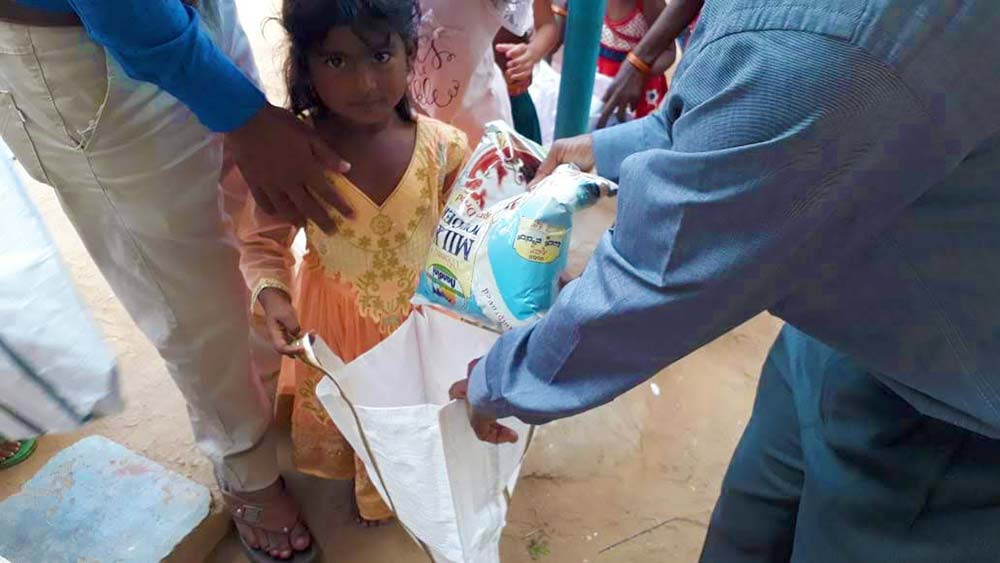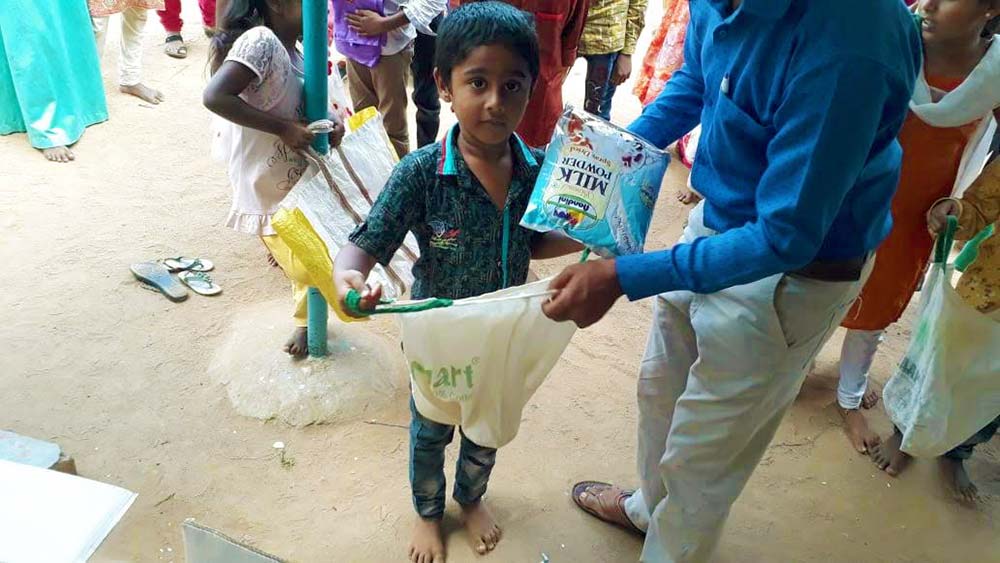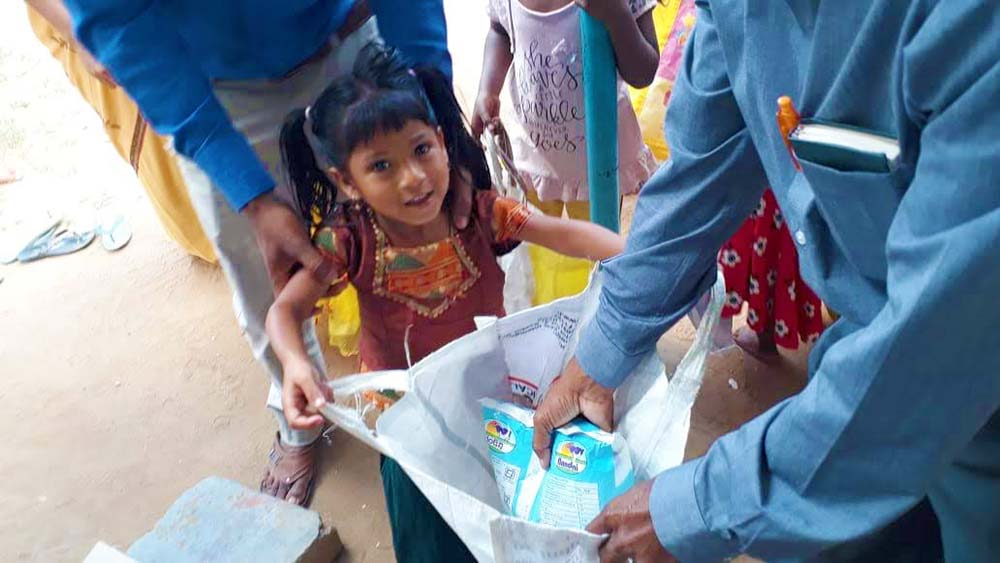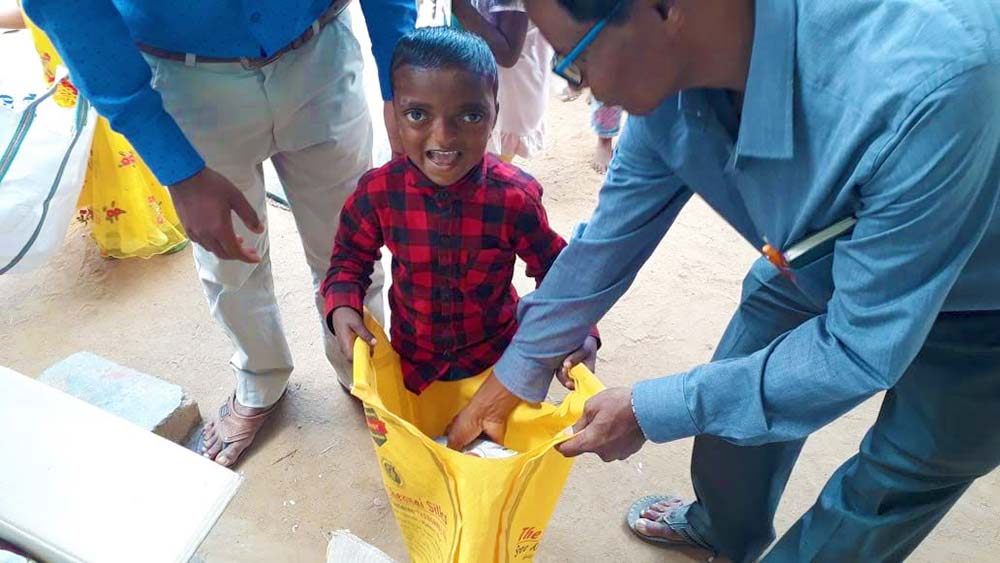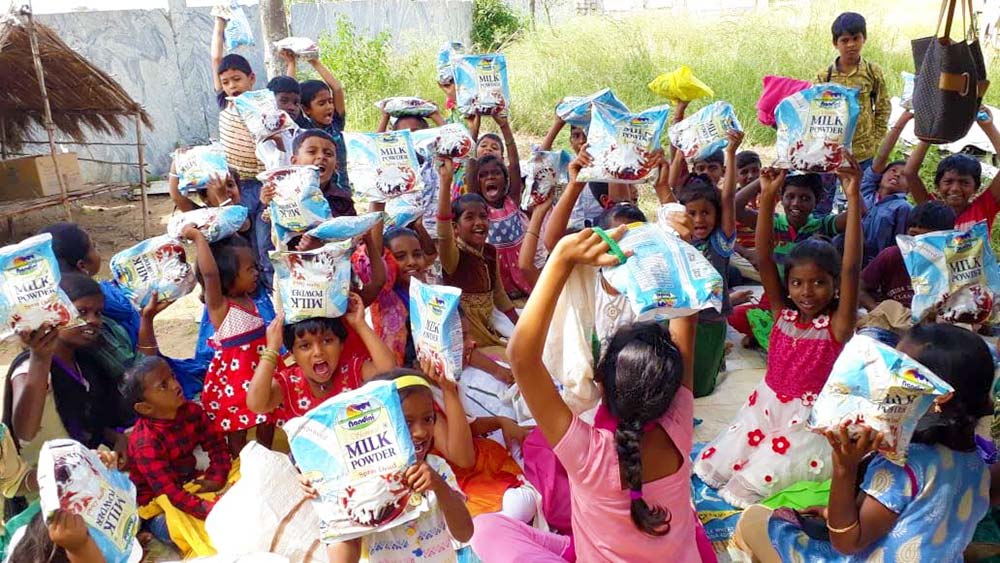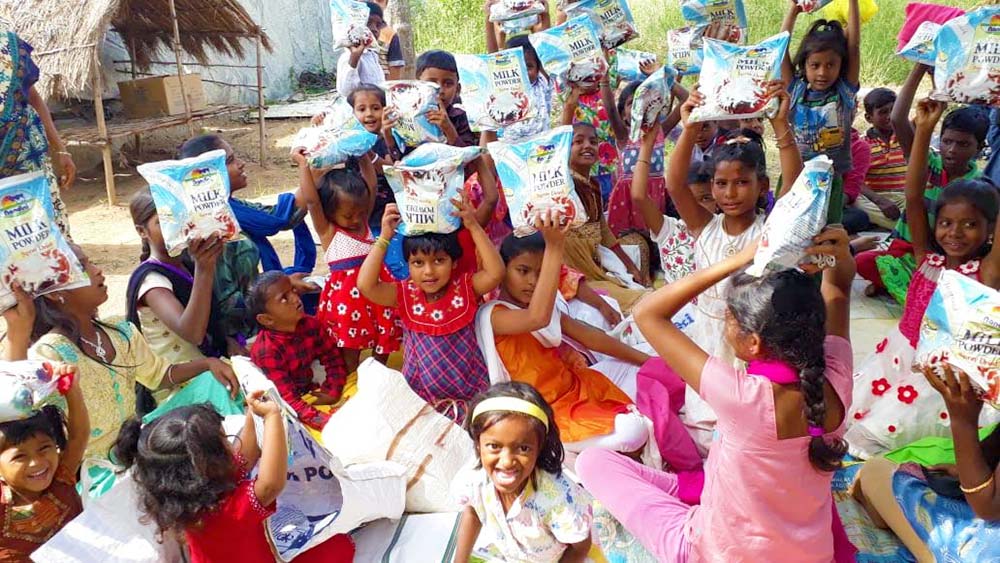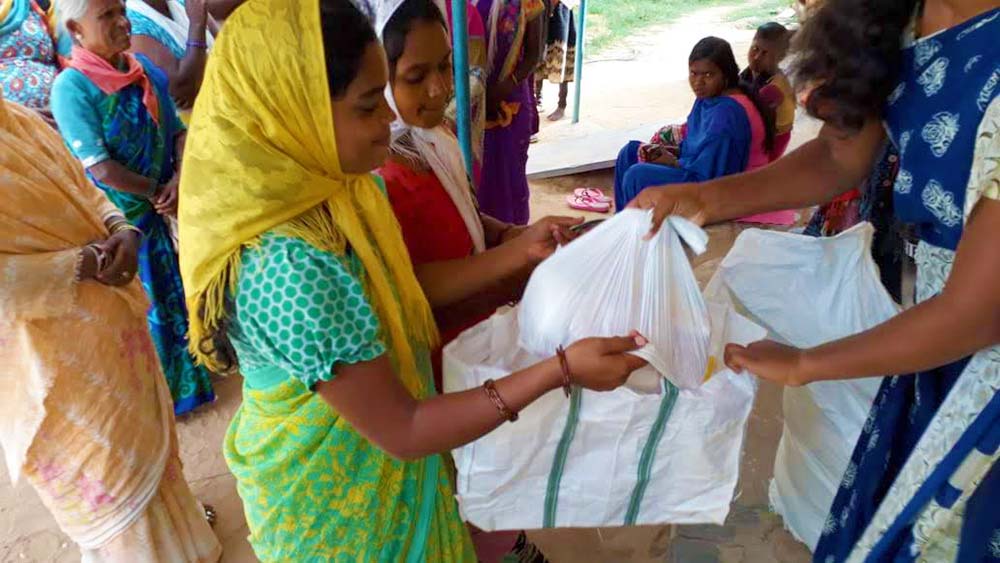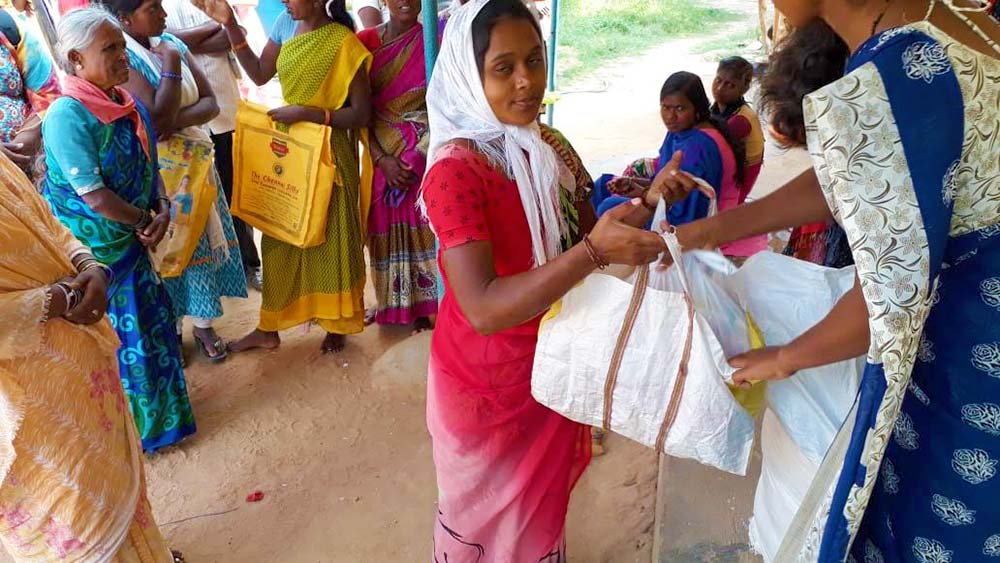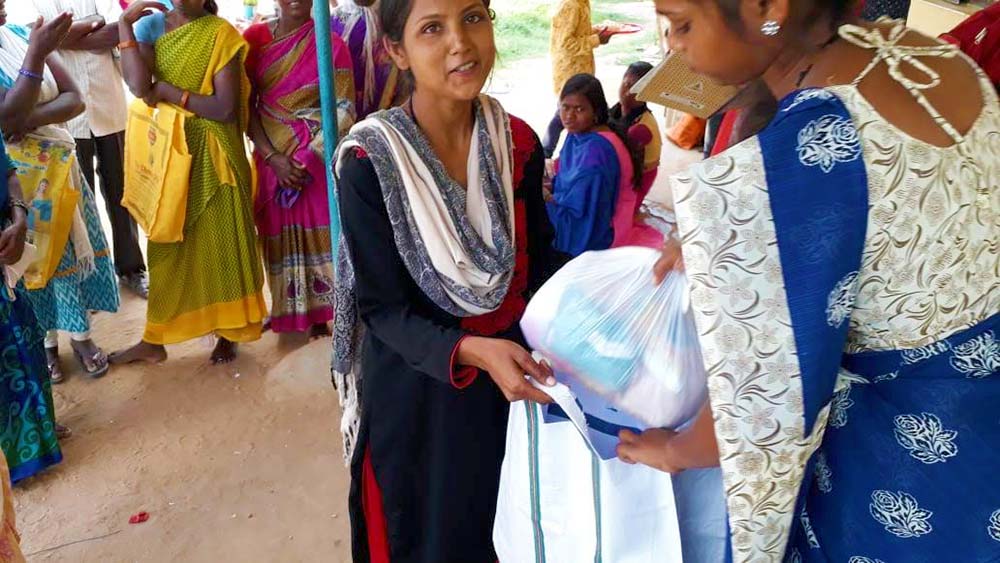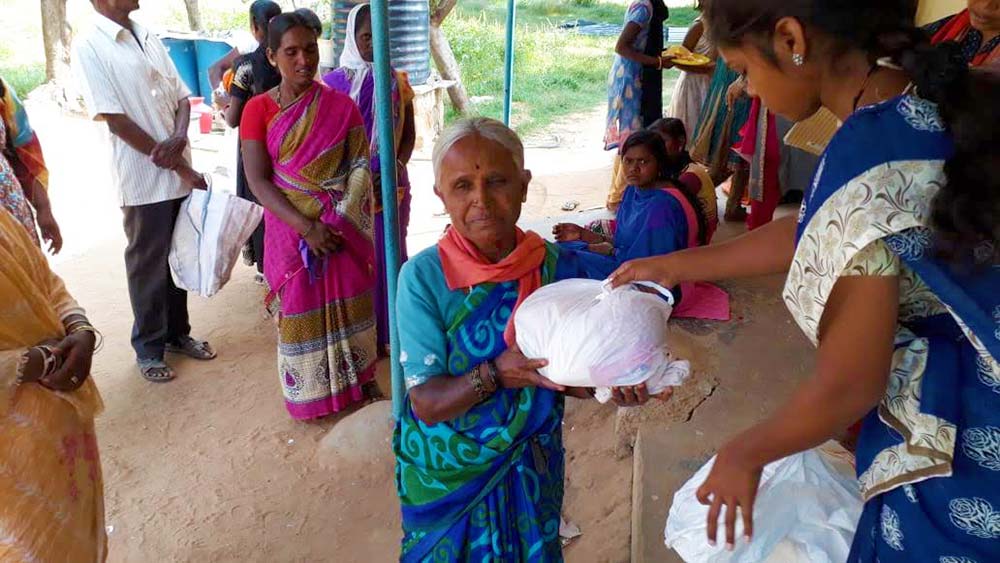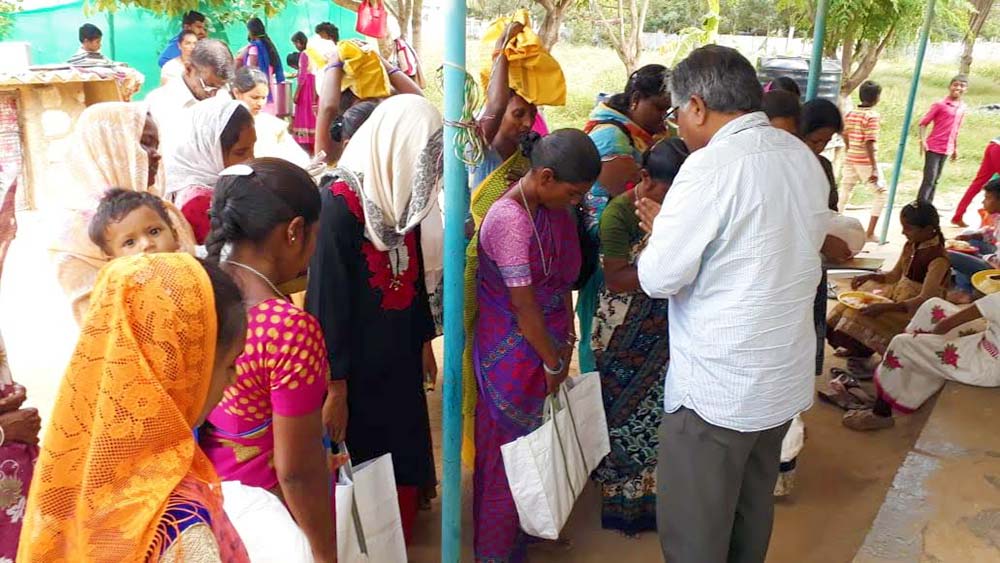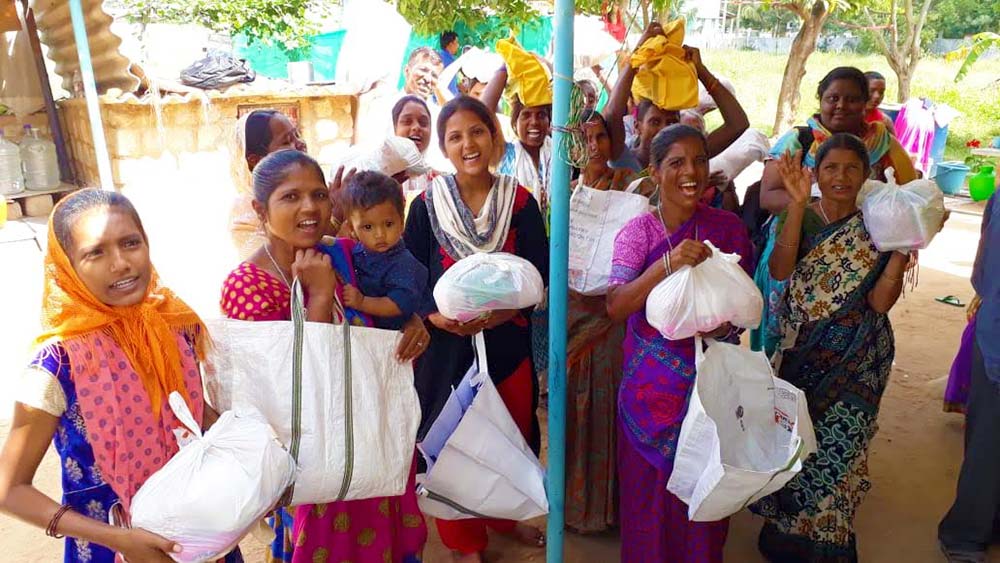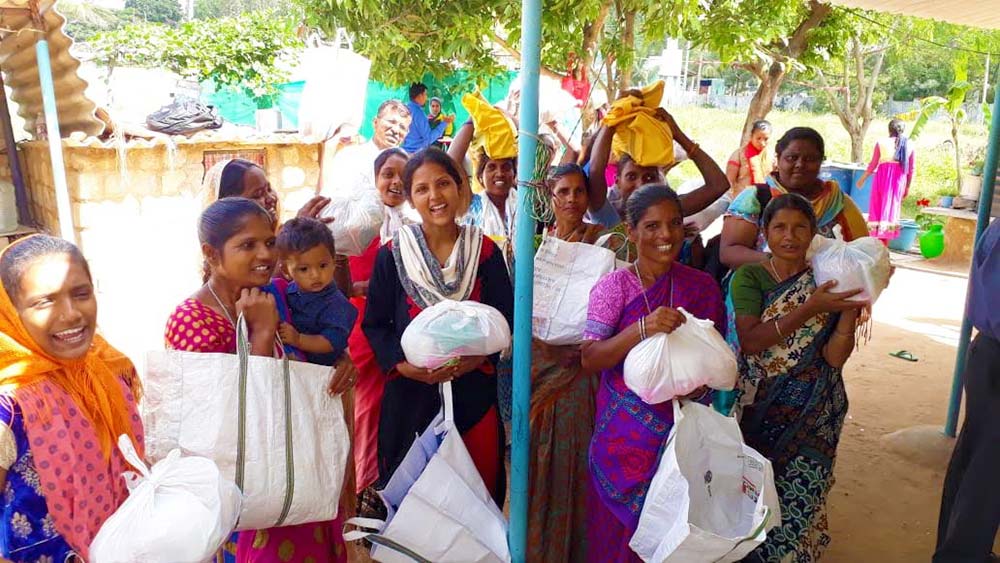 Thank you for your love, your prayers for those we serve around the world!
If you'd like to see more than we can share here, email me for access.
Thank you for keeping us, this ministry and our outreaches in prayer, and thank you for your support! We couldn't do any of this without you.
· You can get notified when each post goes live by signing up for our email list.
As always, email or fill out our Contact form with questions, feedback, and suggestions.
God bless you!
♥ Samantha
---
Here's a recap of this week's featured posts, in case you missed any:
Articles
Commentary on the Psalms
Q&A