Esther update 7-11-20

Last week, we asked for prayer for two of our little girls.
Rukku was taken from the village by a family member, but for unknown reasons. We're praying for her safety, and protection and for her to be brought back soon. We have no update on this, please keep praying. Because of the strict lockdown, we cannot travel to the area we believe she was taken to—it's outside the area we're allowed to travel. Please keep praying for Rukku.
Esther was purposefully burned by a woman, while her mom was working nearby. This was to keep her quiet (!) so her mom didn't have to take a break. We are praying for the ability to provide for all the moms fully during lockdown so they do not have to work in this dangerous environment. You can see this week, we were able to bring fresh produce in abundance for all the families. The goal is that our families will know that this is temporary, that because of lockdown it isn't safe to work, and that we will trust God to provide through it all. After lockdown, our prayer is that we'll have safe, reliable, work for them that doesn't endanger their little ones.
Here's how Esther's arm is doing now. It's healing over well, and the medicine the doctor gave us has kept it from getting infected. Since they live without running water, this has been a concern.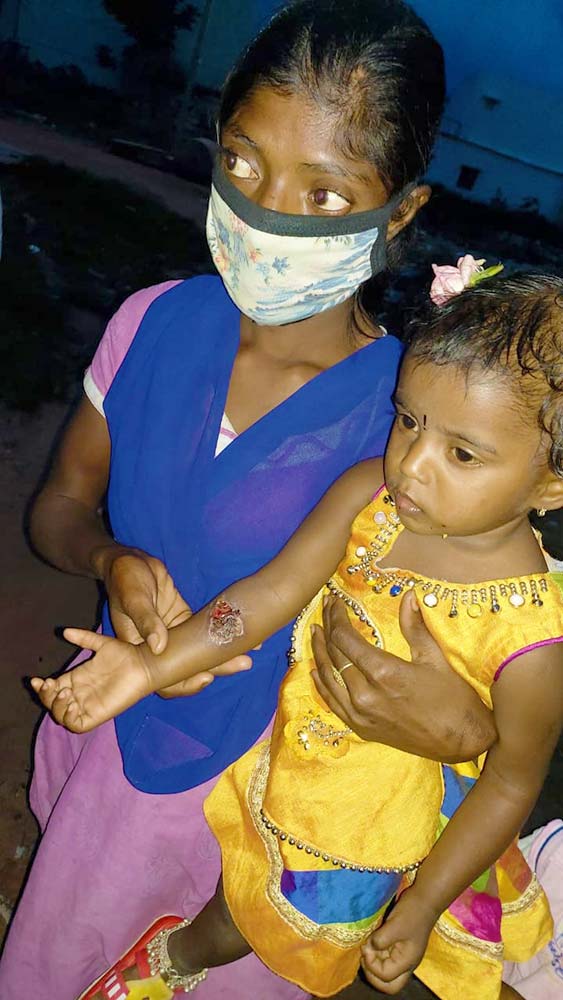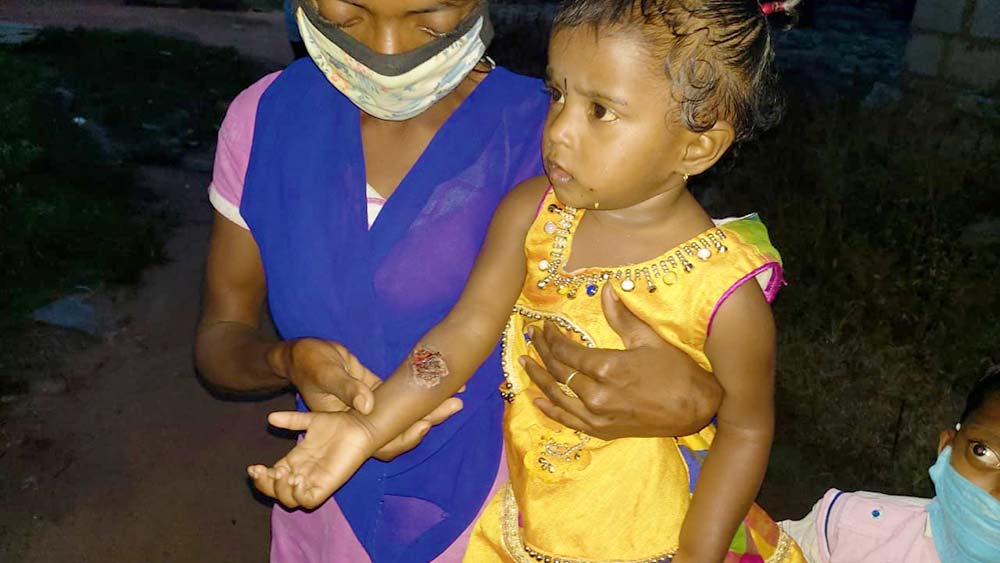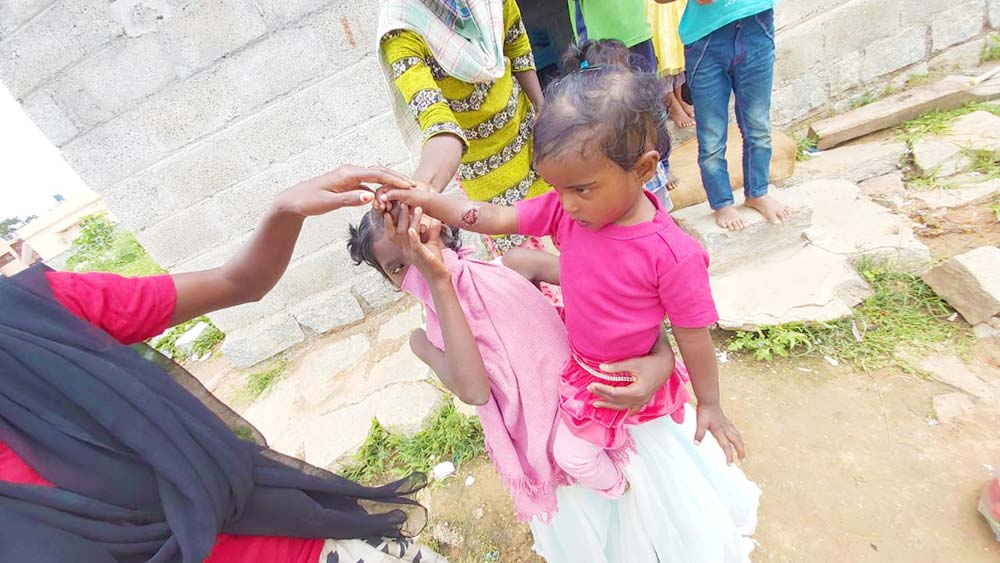 Thank you for praying with us! Thank you for loving our family in Christ from all around the world.
Here are the other parts of our posts this week:
This week: