This week in India 2-27-21

It's another beautiful week with the families of our Children's Church, our school classes, and now our sewing classes. 
Quick links to the other parts this week:
Sewing classes
We are all amazed at the progress of the ladies in our sewing classes. They are learning quickly and we're excited to get to come alongside them in this new skill. They're learning garment construction and basic stitches. They made tiny models this week. Next week you'll see them make dresses for their little ones!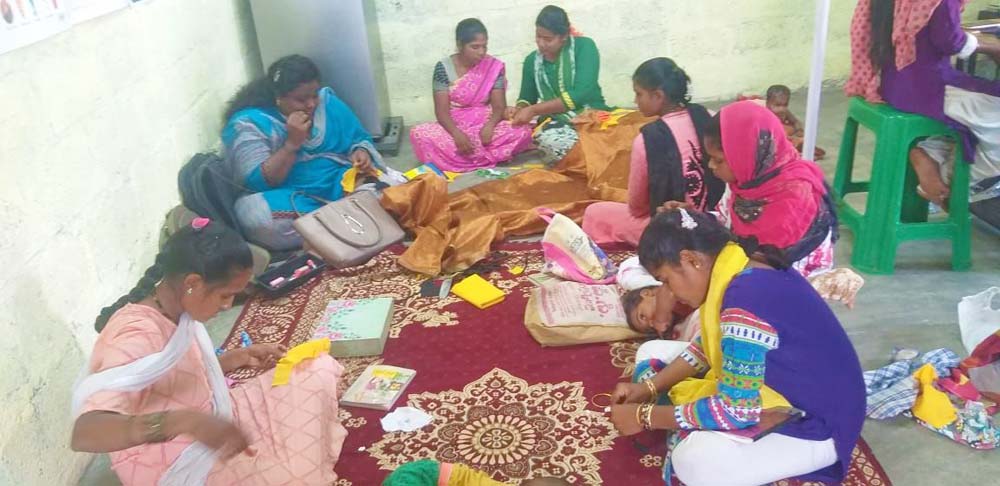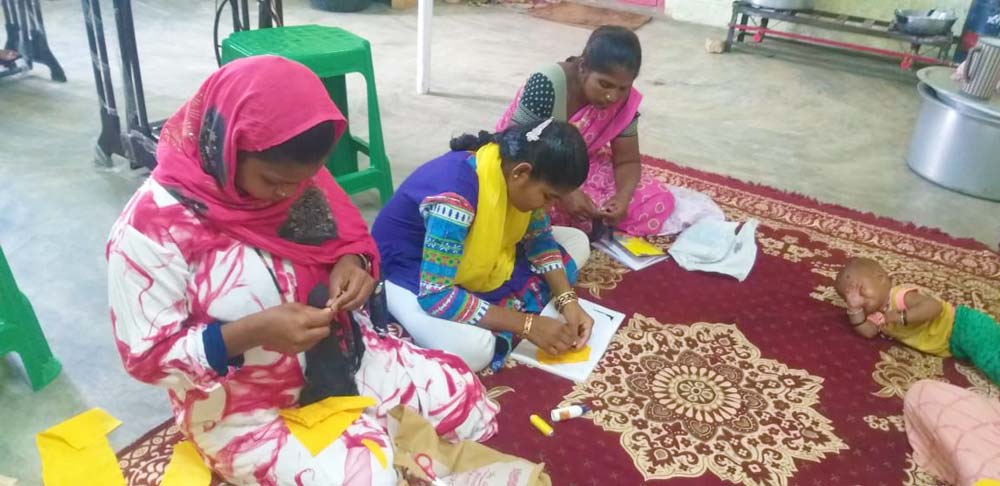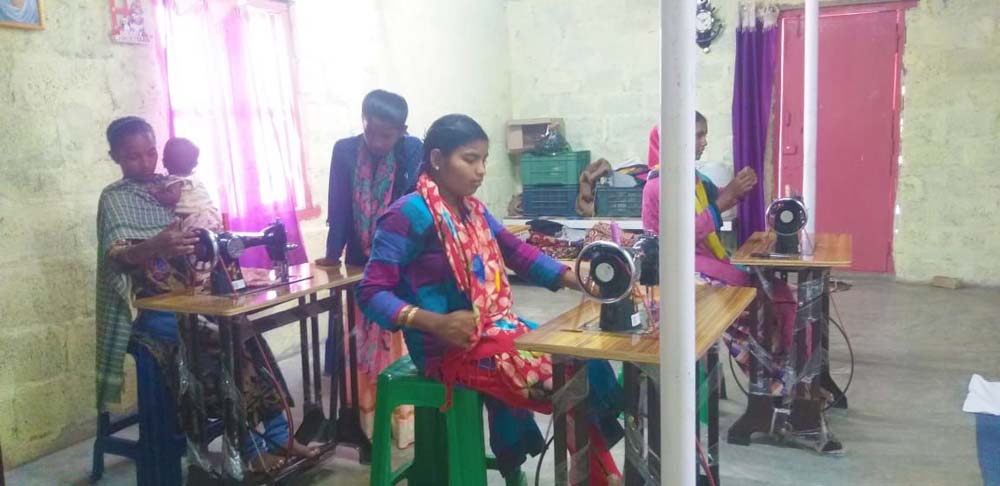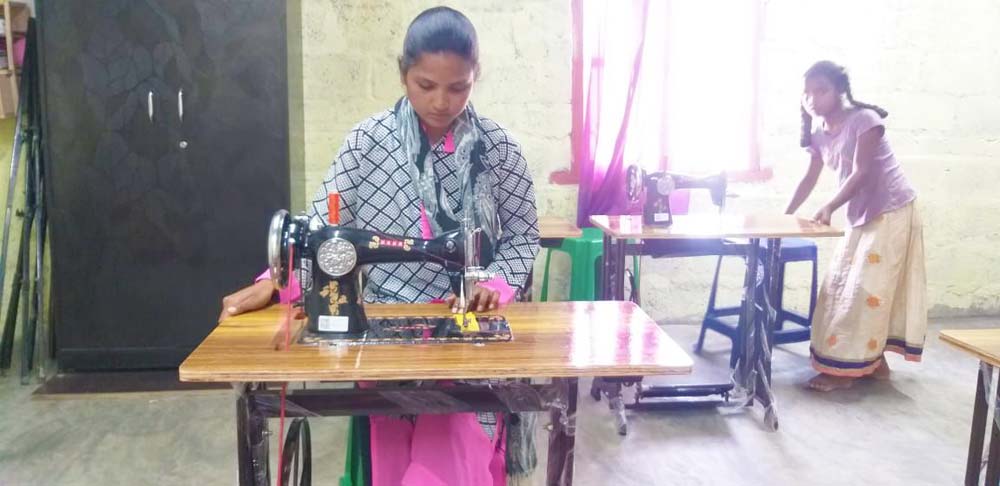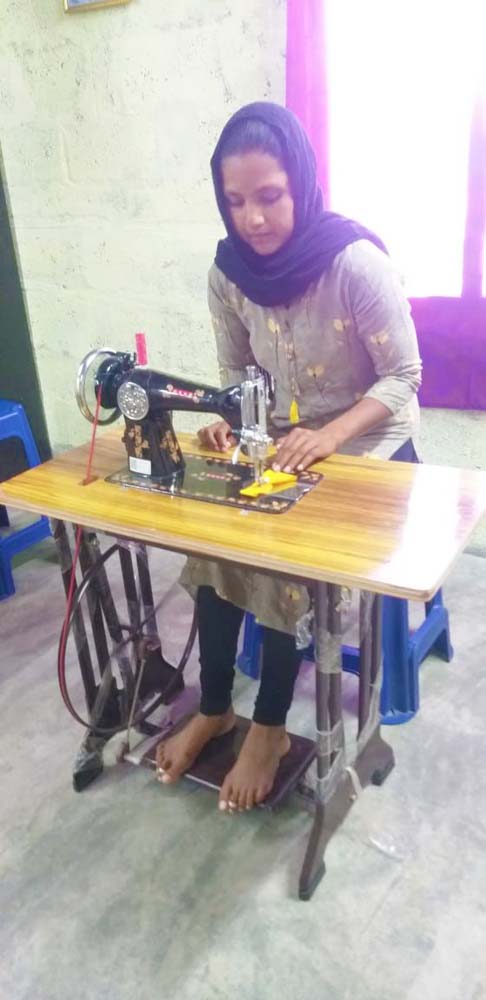 I love that the moms can learn with their little ones nearby. The other moms will take turns holding babies so the mom can learn, and the older kids also come to help out. The most frequent email I receive about these outreaches is the awe of how our people hear live in community. Our isolated, individualistic culture lacks the true community the Lord desires for us, and when we see it here, it is inspiring.
You can see in their faces, how proud they are of themselves too! Praise the Lord!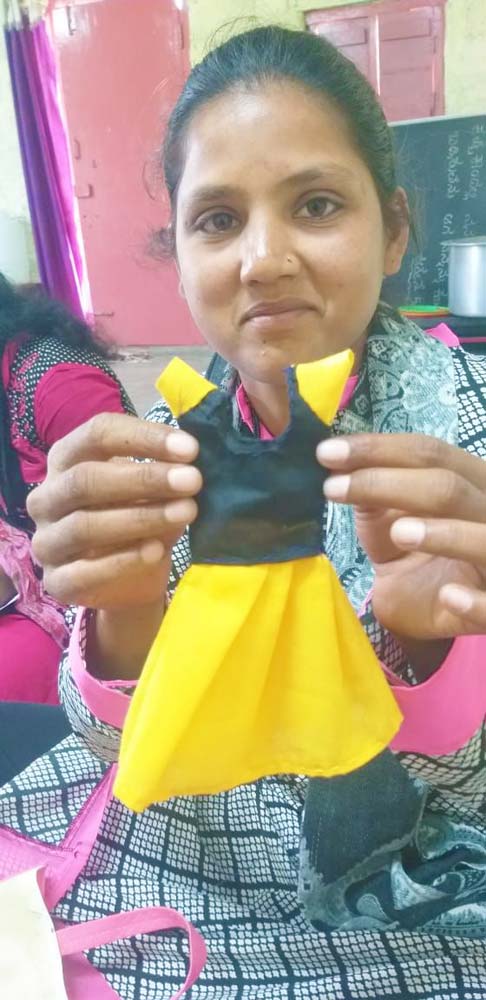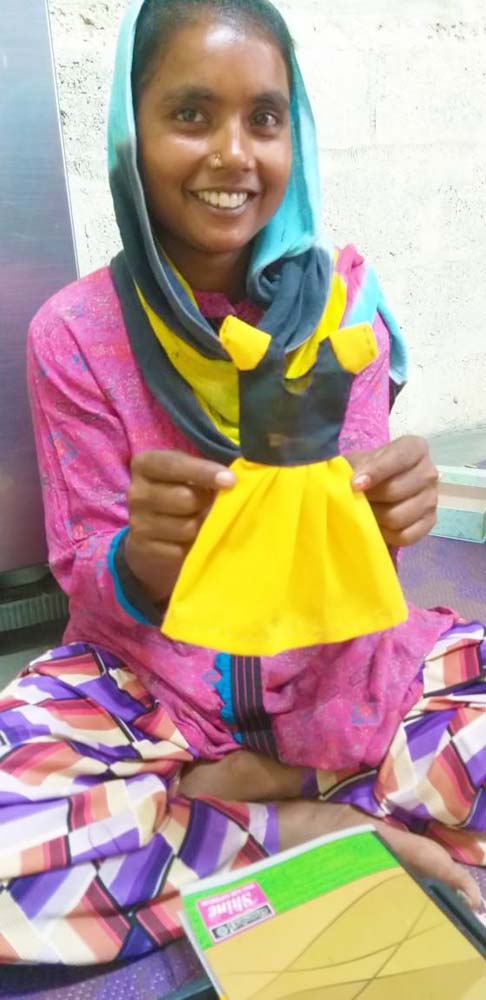 In the village
Back when we first began the Children's Church, our volunteers wanted to inspire a passion for prayer and encouraged them to hold a prayer service each month. They did so, and loved it so much they quickly went to each week. Now it's every day. In reading of great moves of the Lord throughout history, I've found it usually begin with a few people with a passion for prayer, daily coming alongside the Lord to bring His love and His will into their community.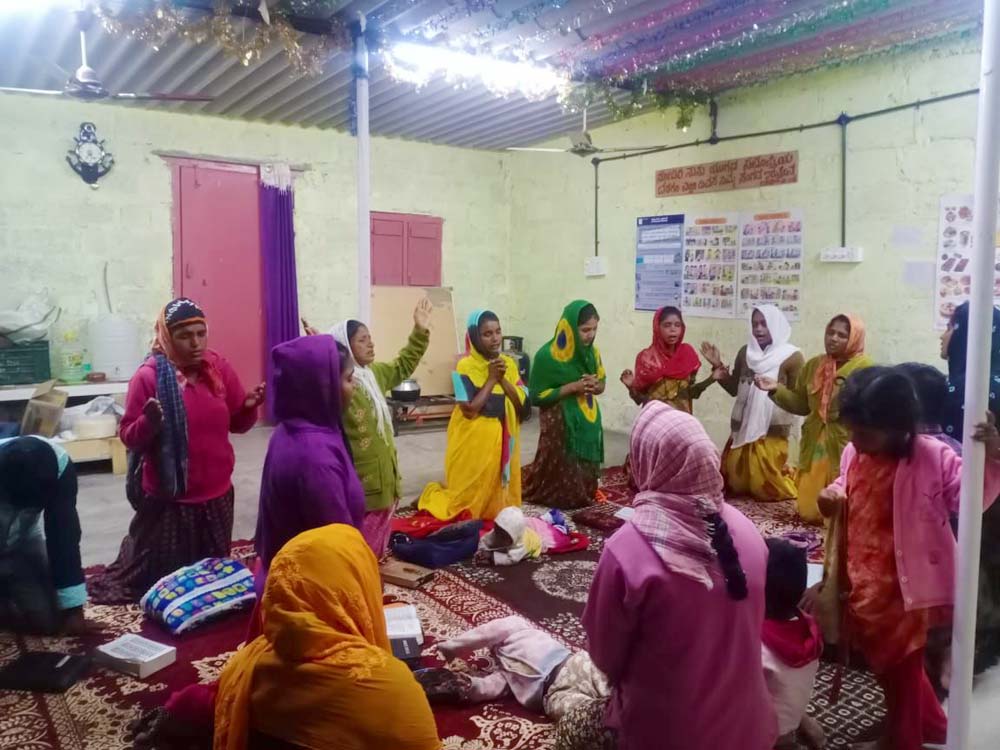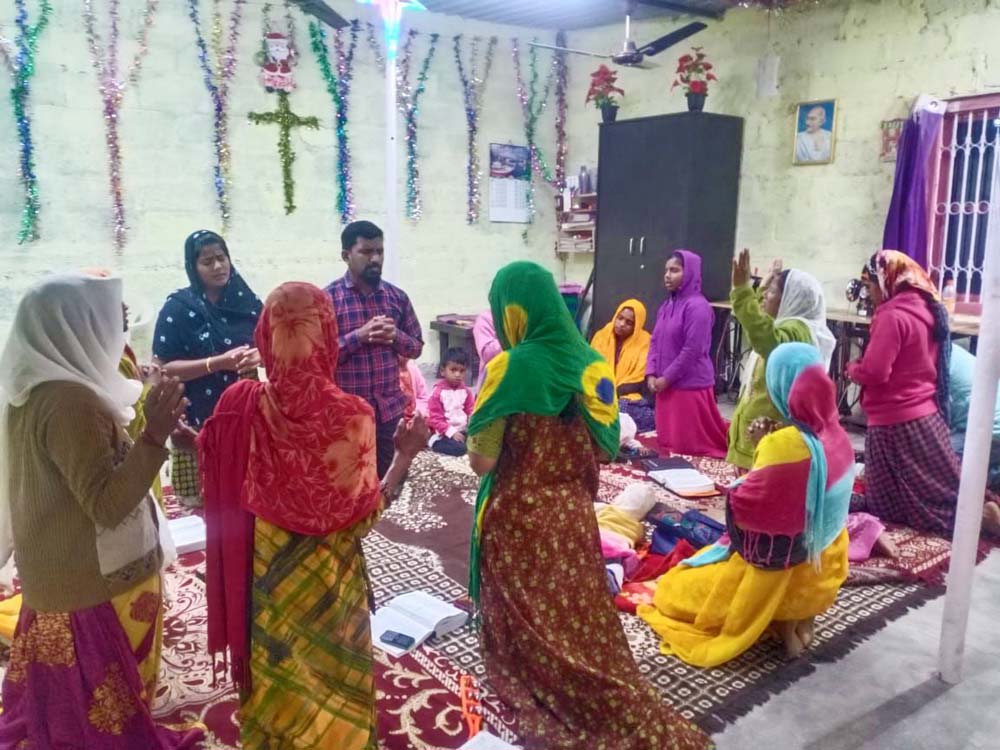 Our Sunday Service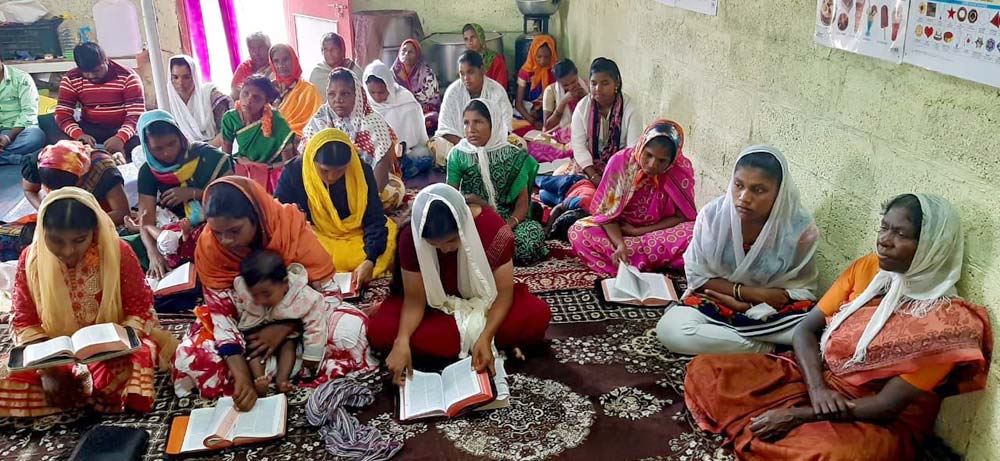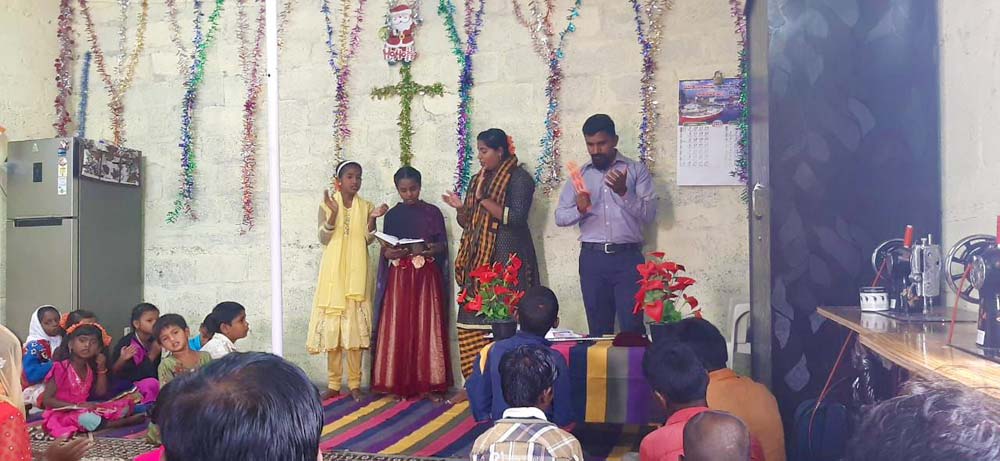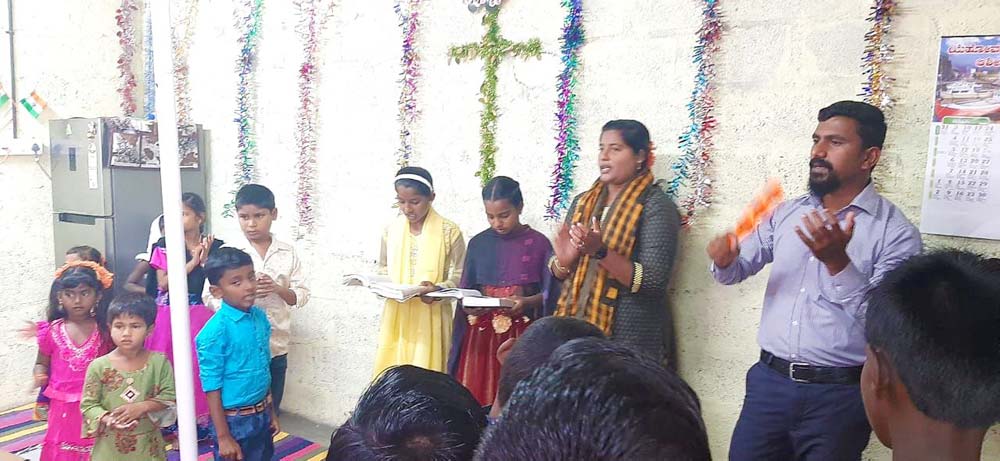 Groceries
We were able to give groceries to each family!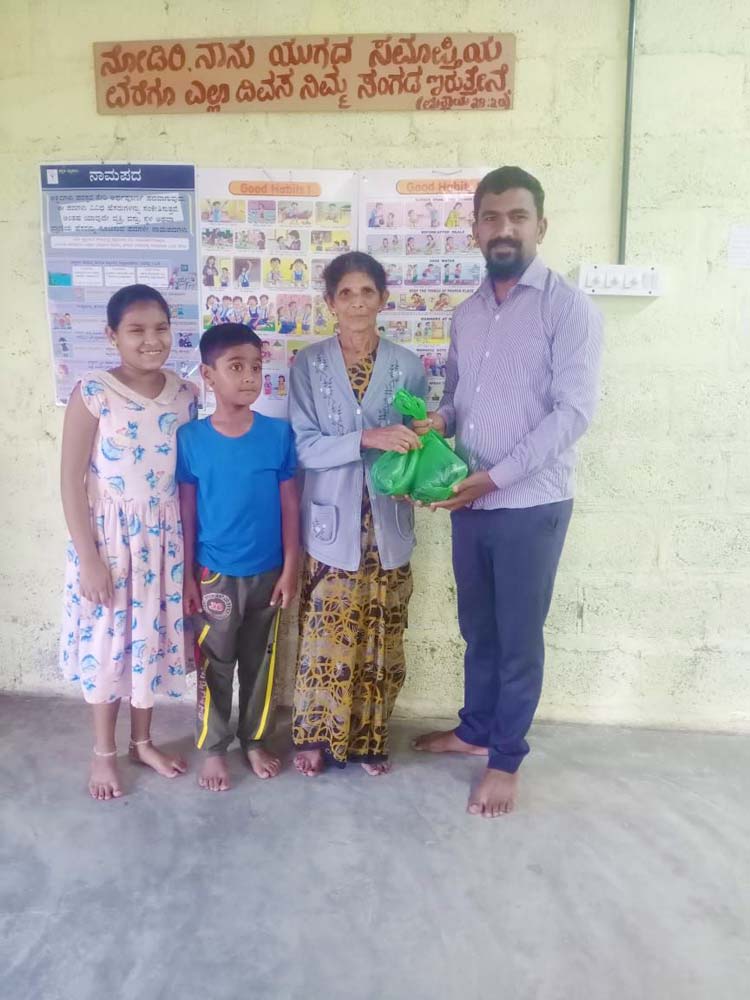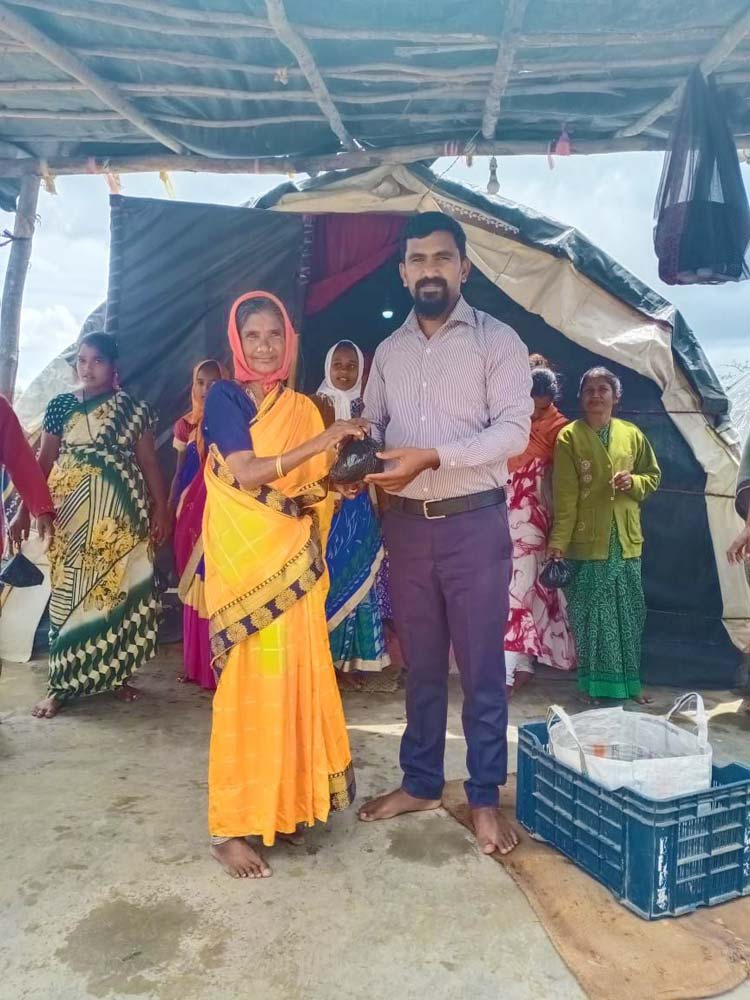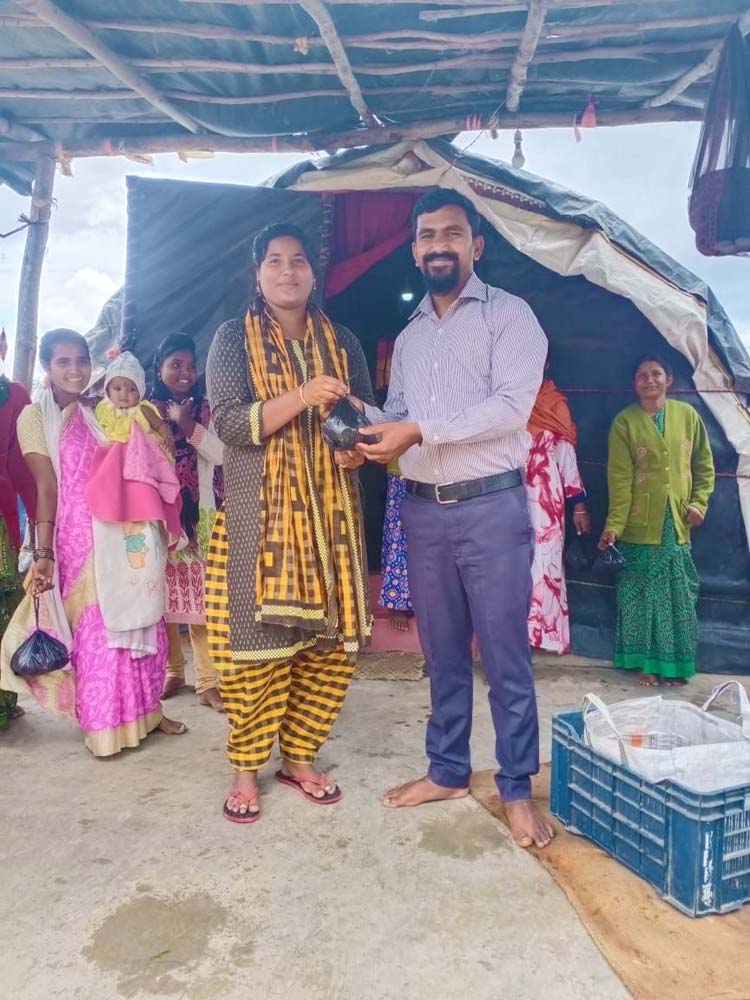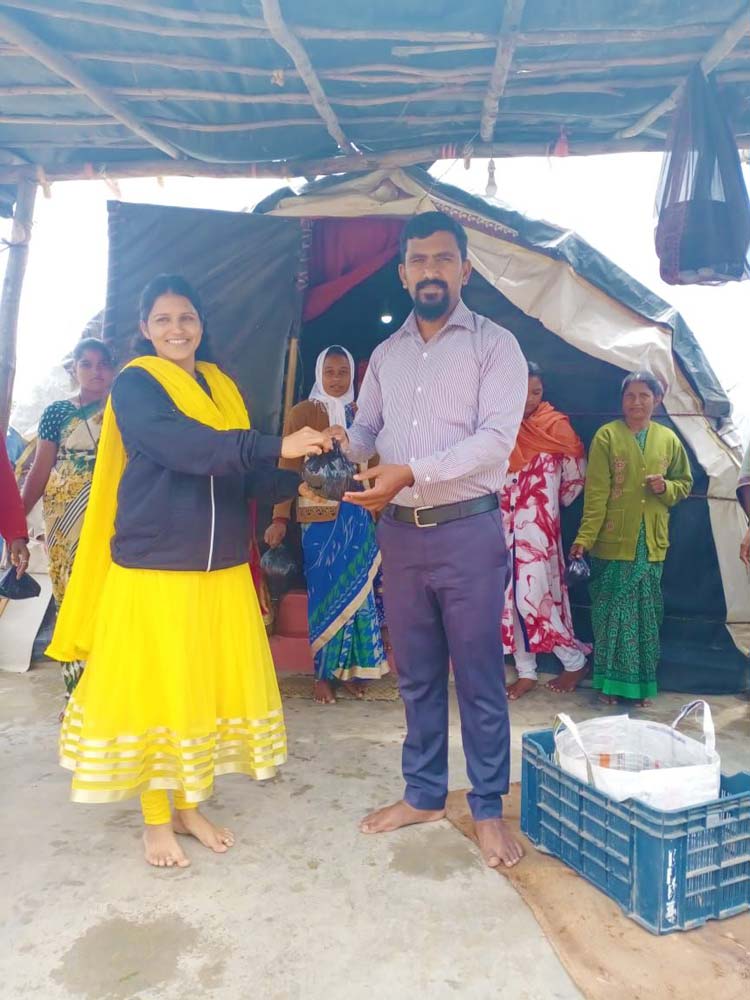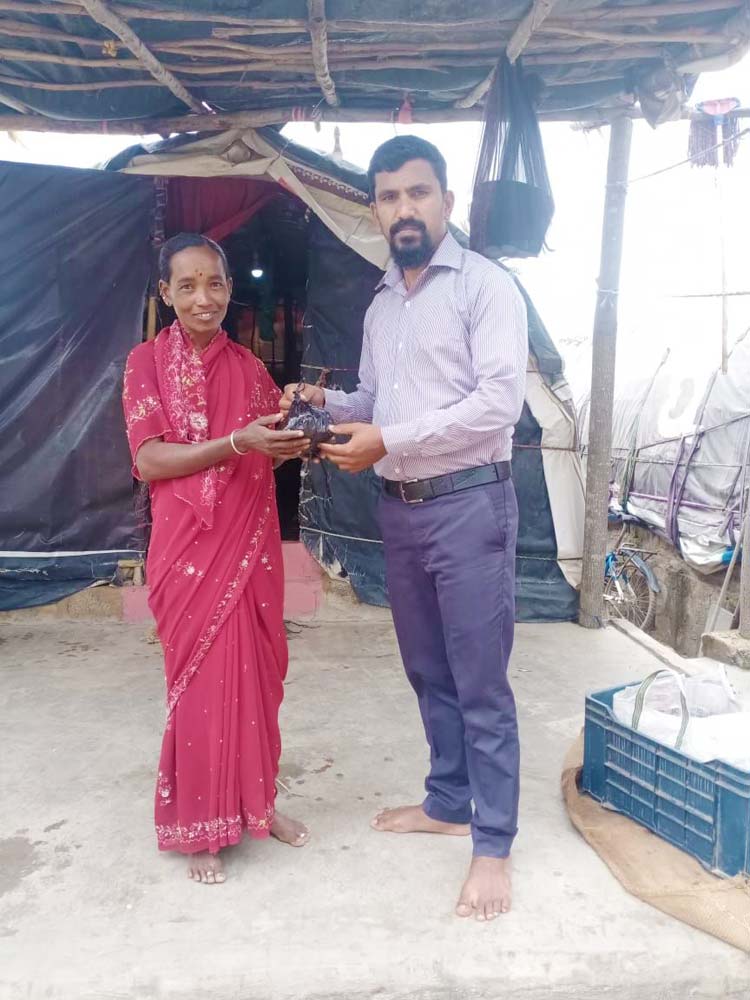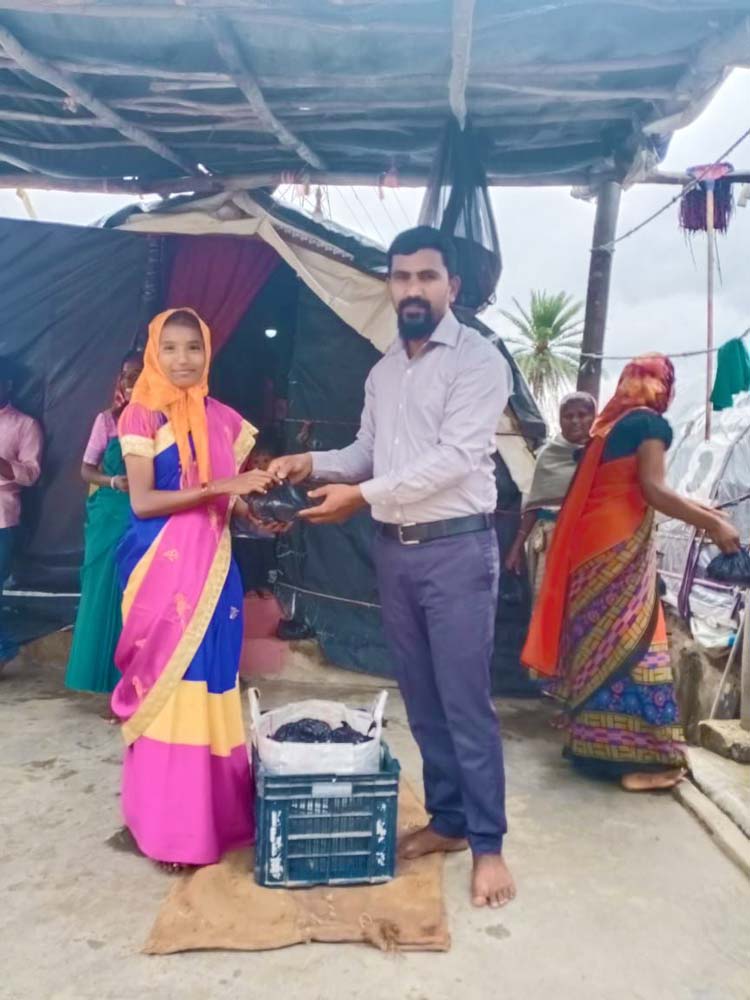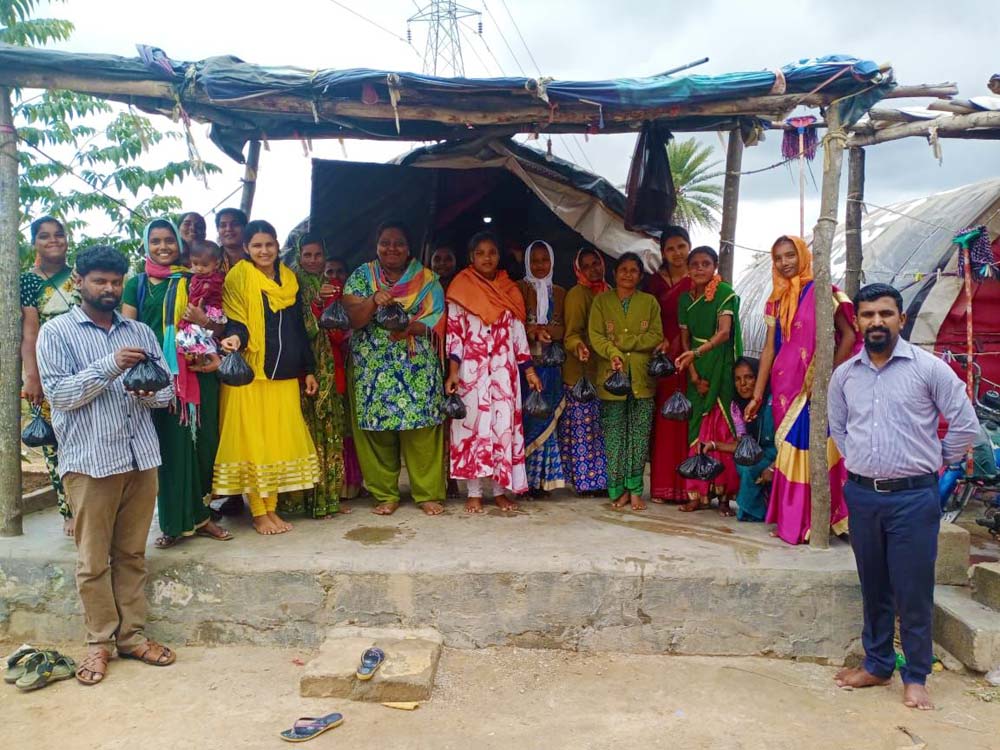 Praises & Memory Verses
Each week, the adults stand to tell others what the Lord has done for them during the week. They celebrate each answered prayer, and build each other's faith.  The kids jump up to proudly say their memory verses.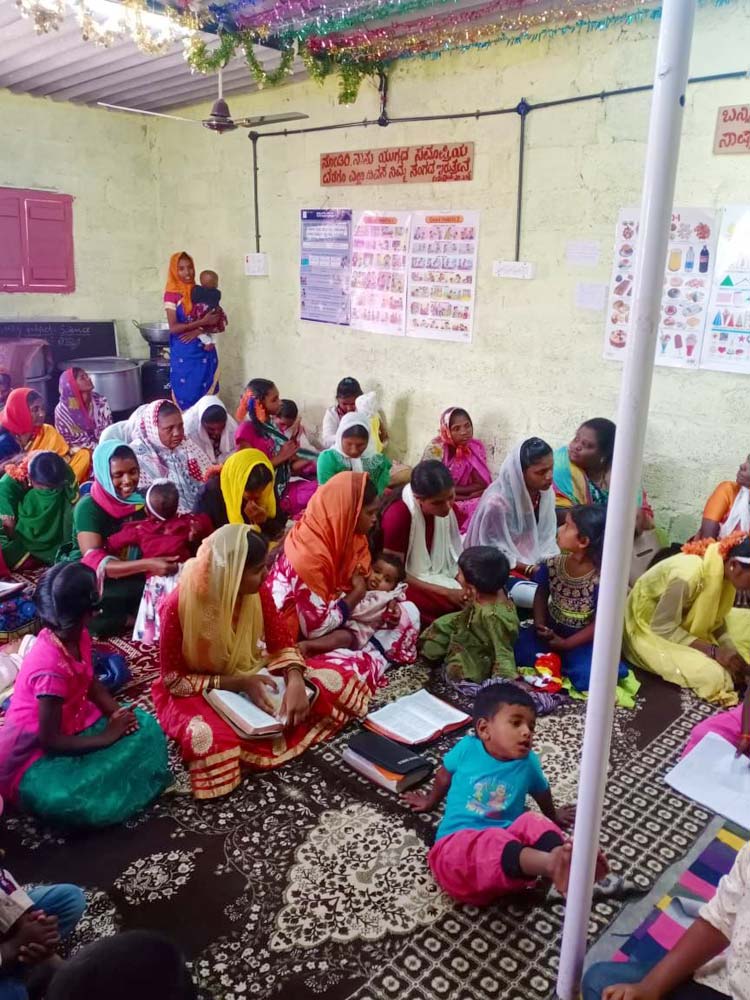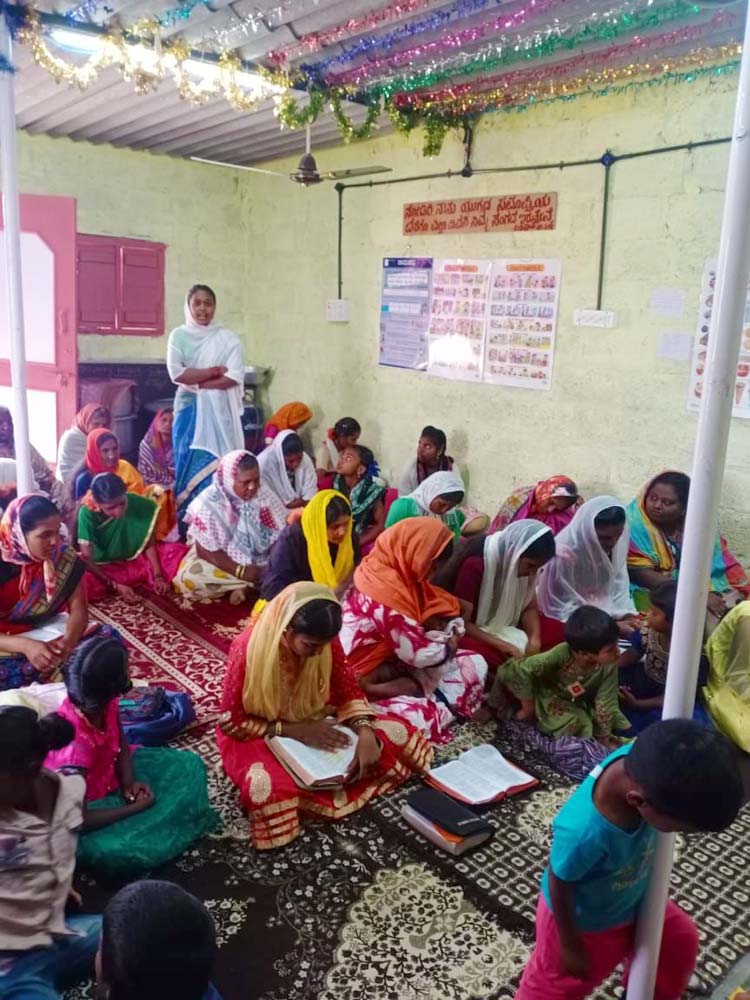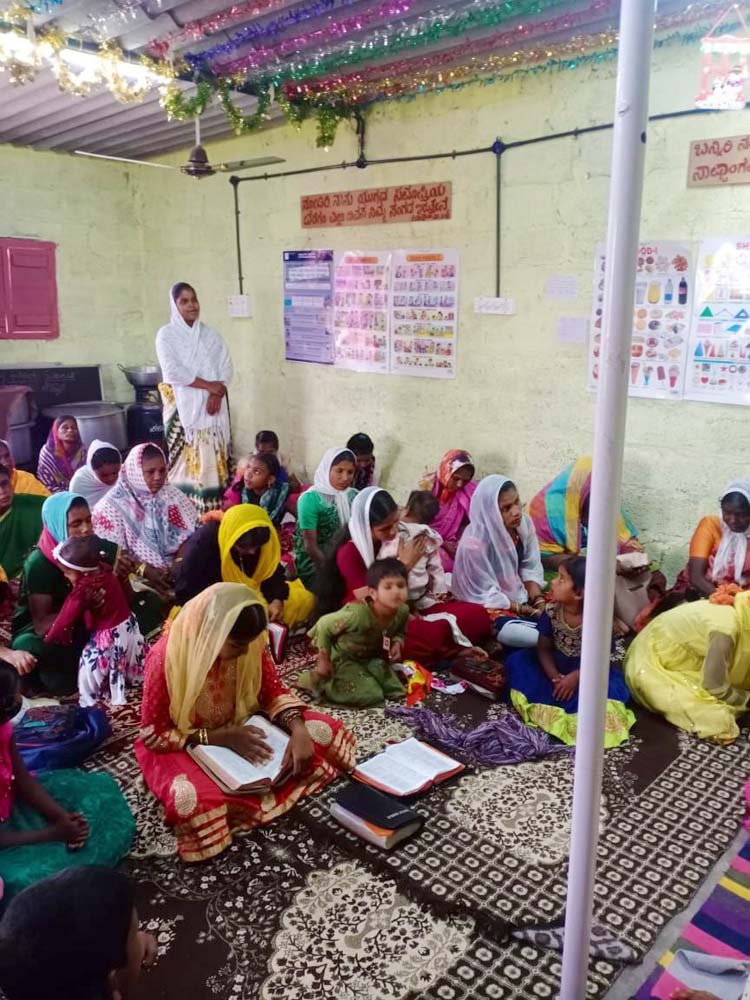 This is Shilpa. She has been diagnosed with leprosy, and has begun the intense year-long treatment. It has affected her eyelids and she needs surgical tape to close her eyes to sleep. Please pray with us for her. We're praying for her quick recovery from this disease, relief from the pain, and that her husband ,and family, and community don't contract it. Here she is telling everyone how grateful she was to be seen by our hospital. Where they treat each person we bring, and treat them with love and dignity. They are amazing.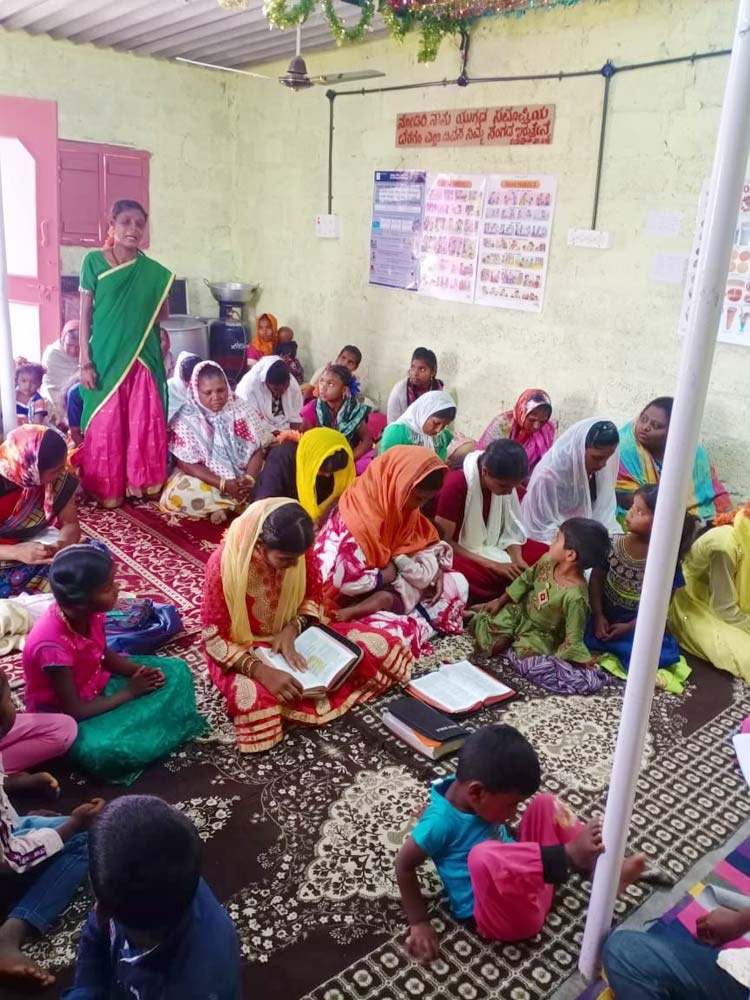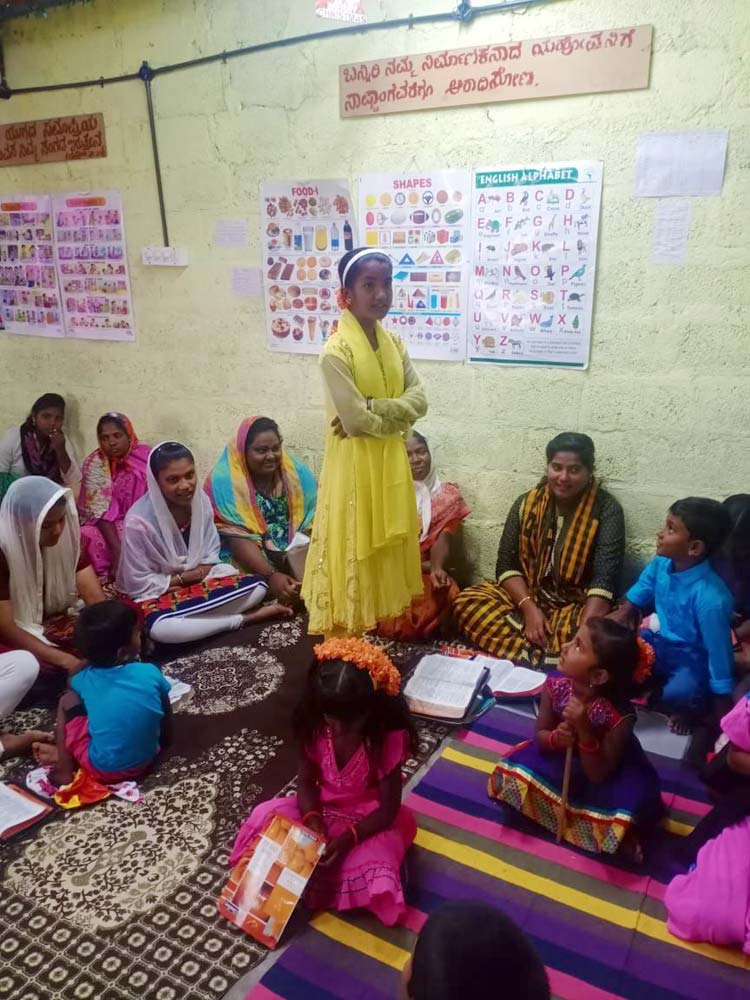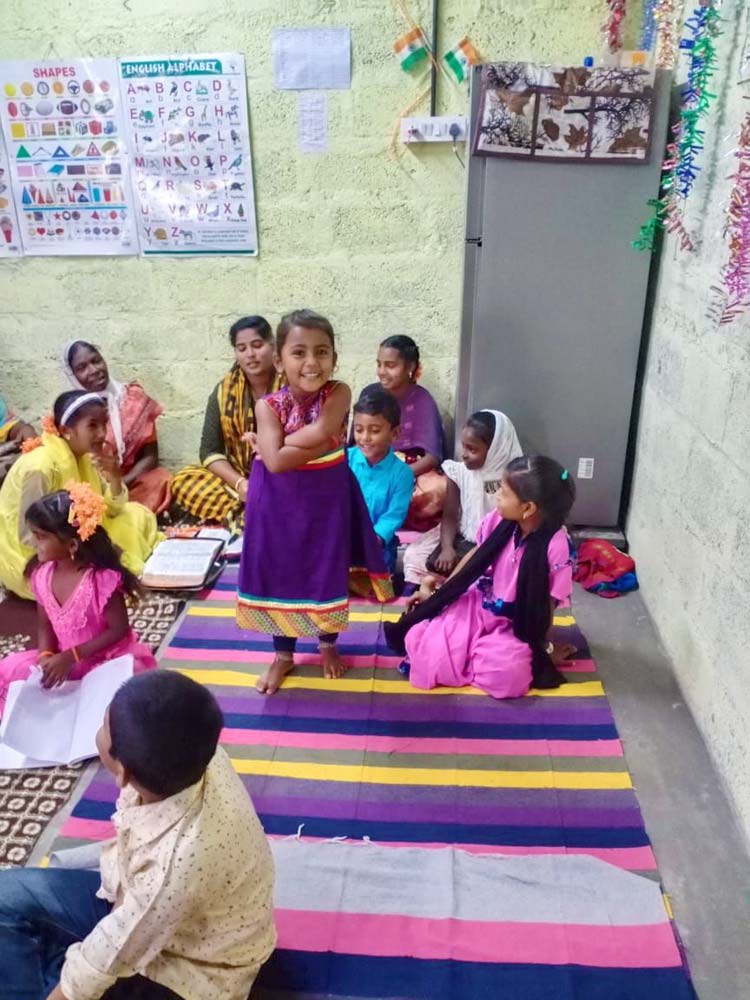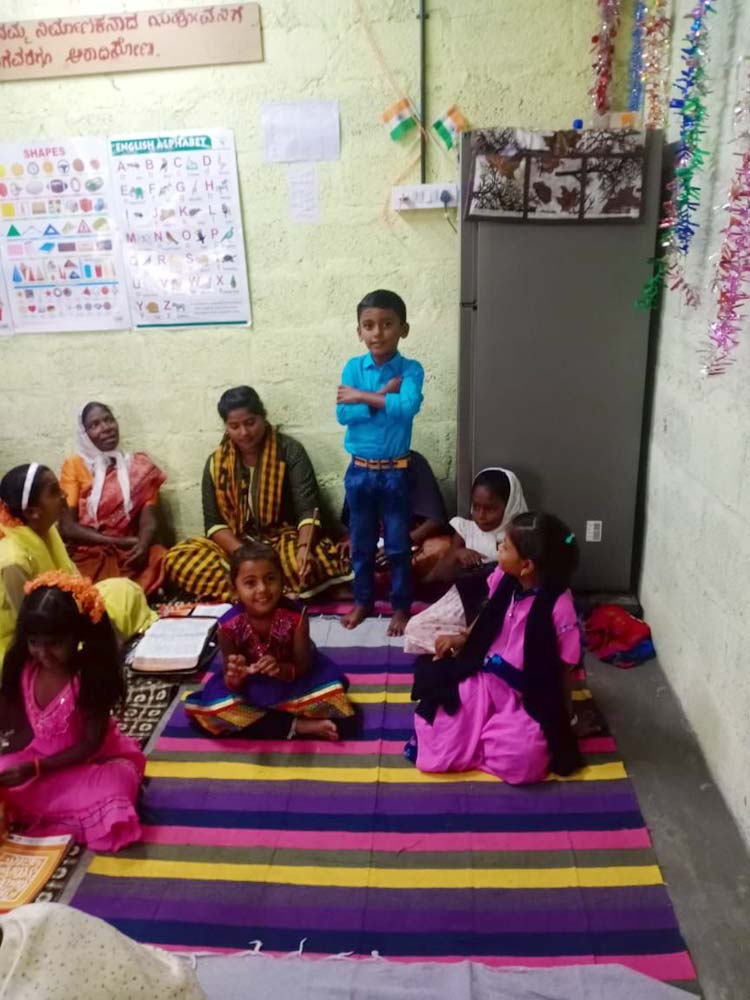 Prayer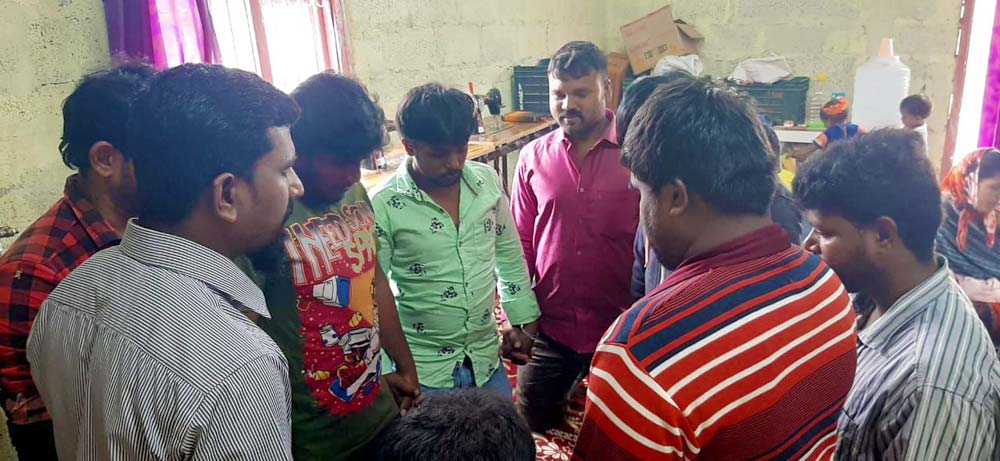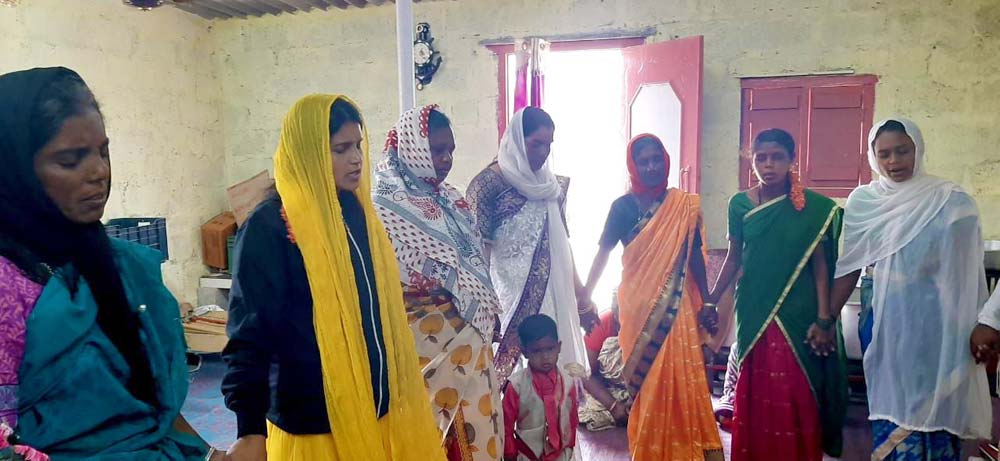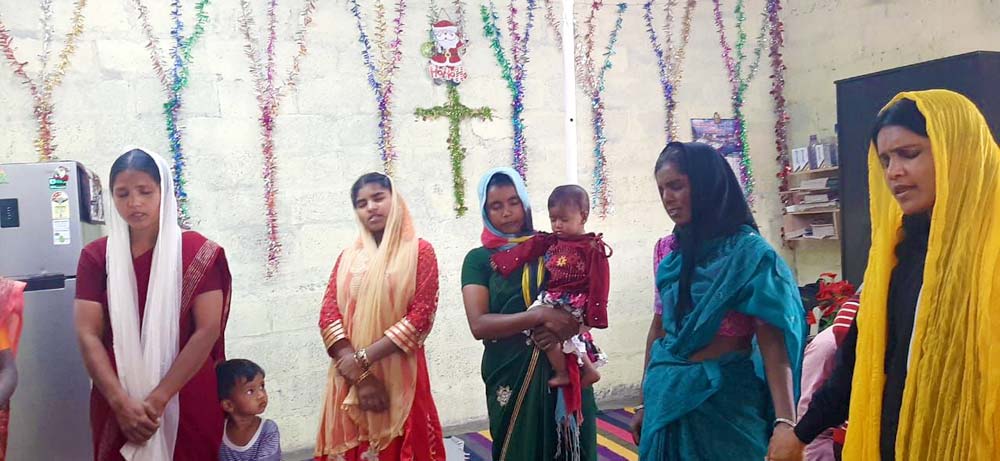 Sunday school classes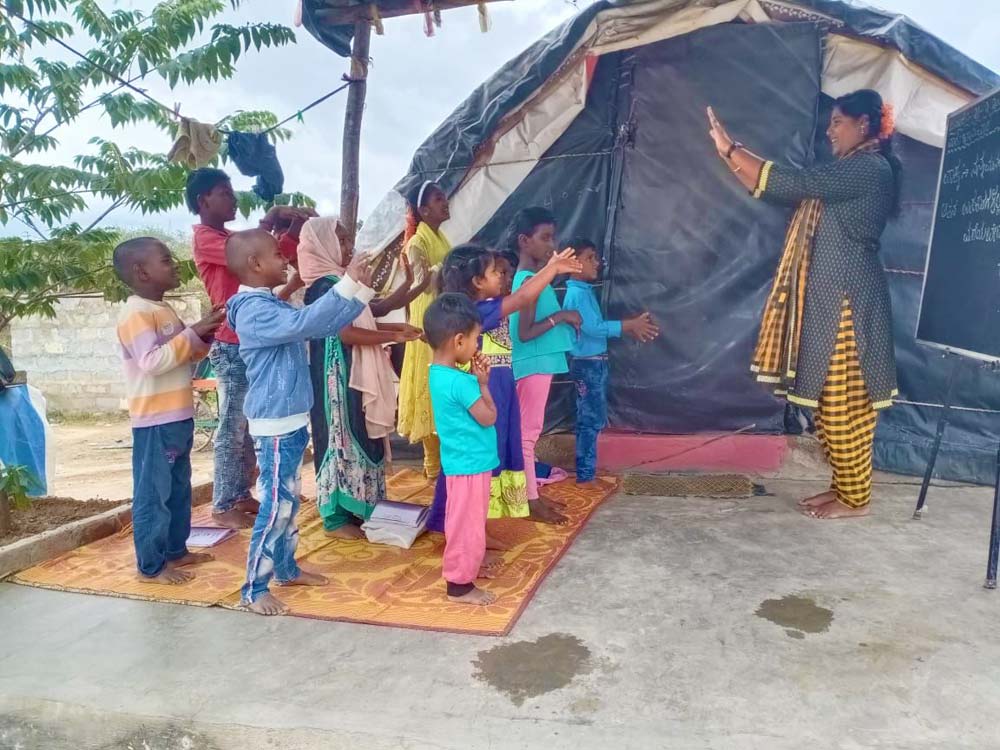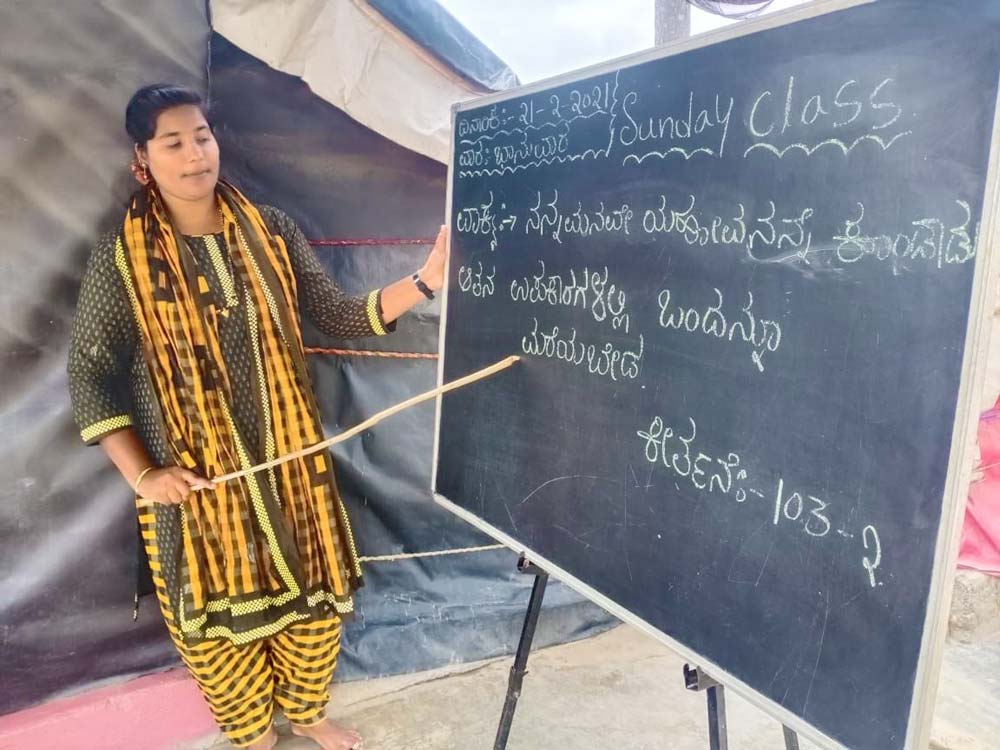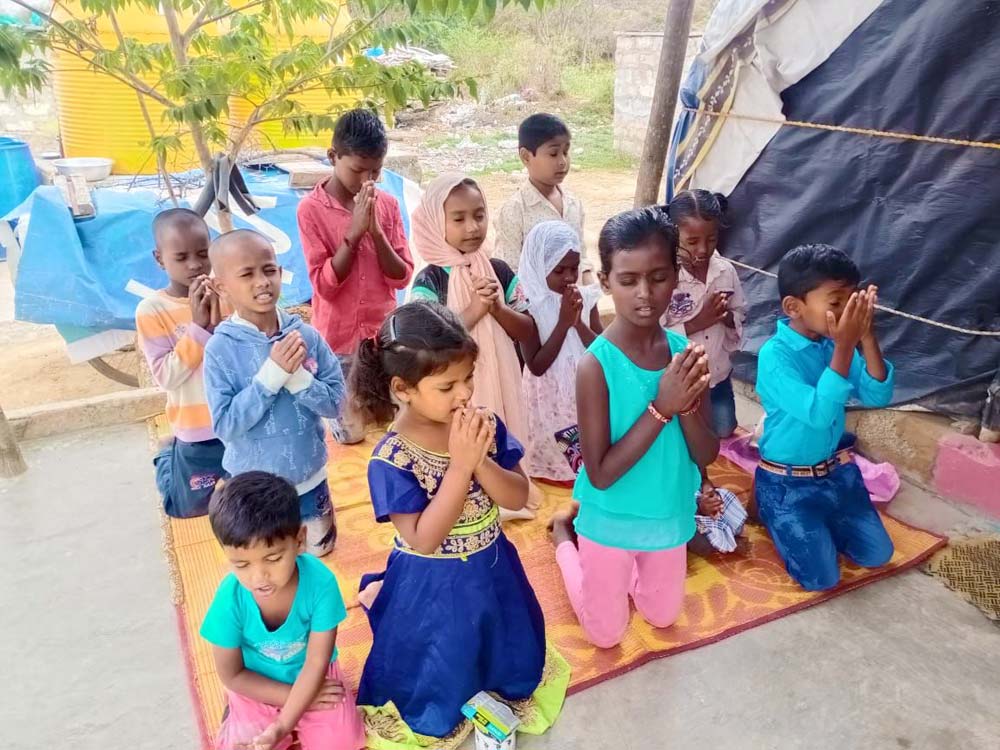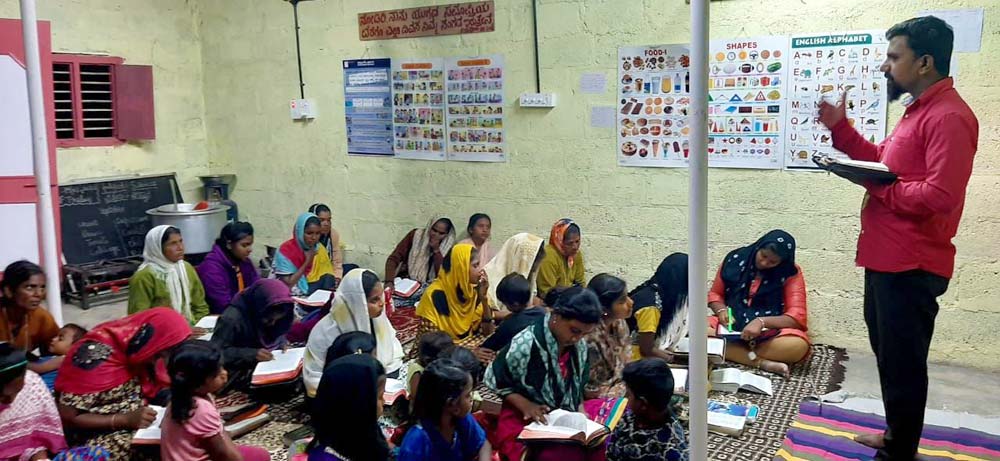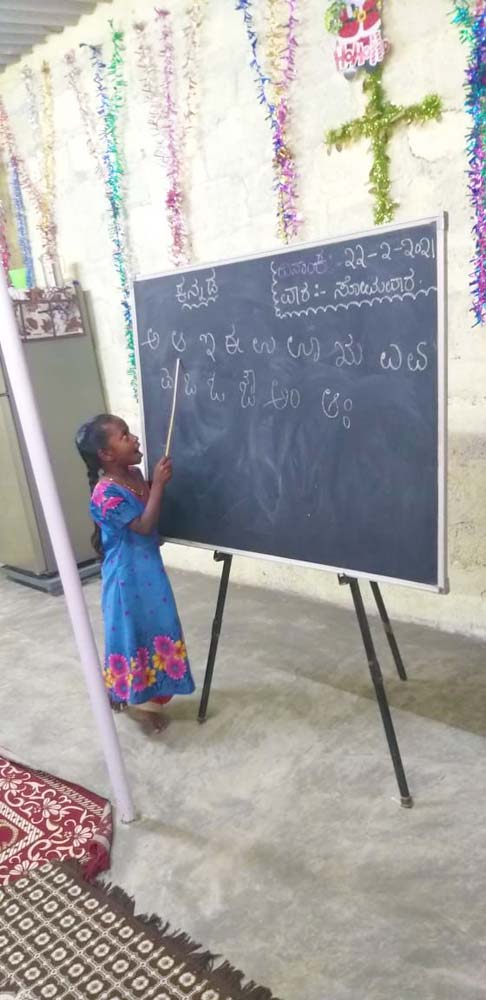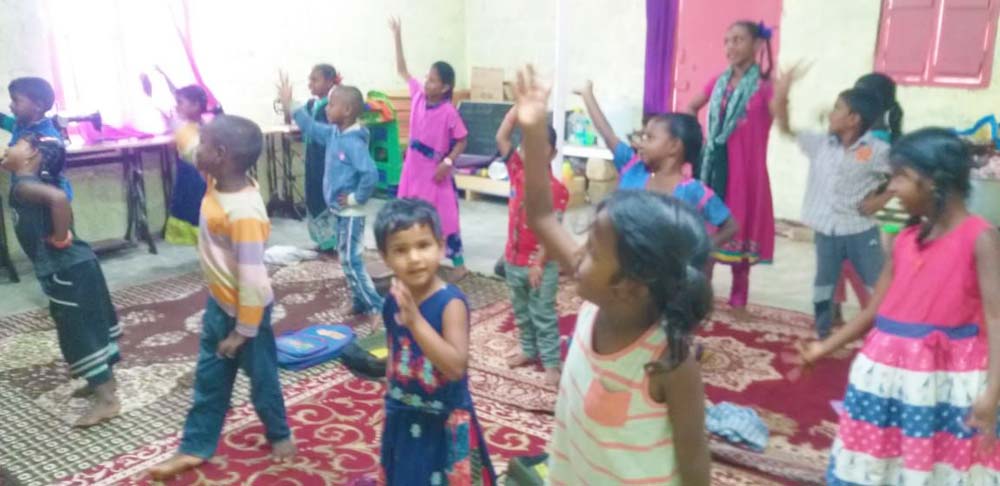 Our fellowship lunch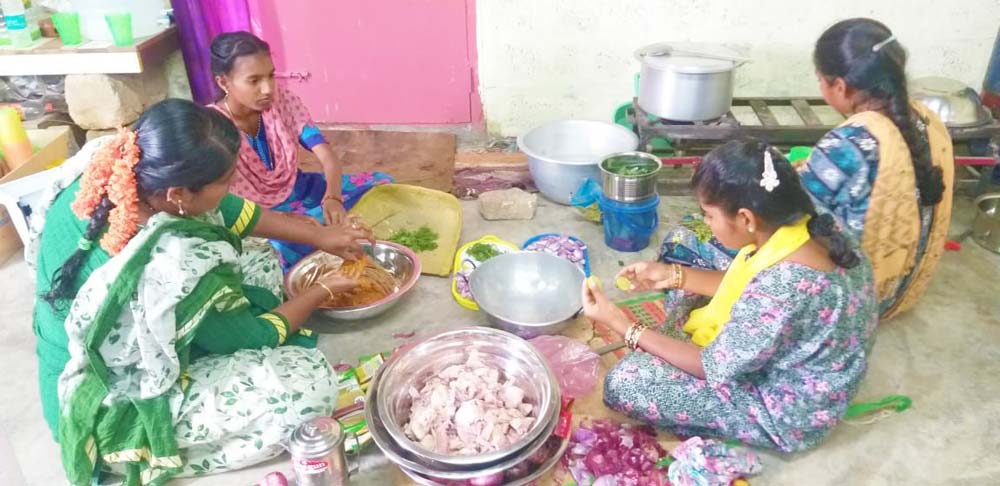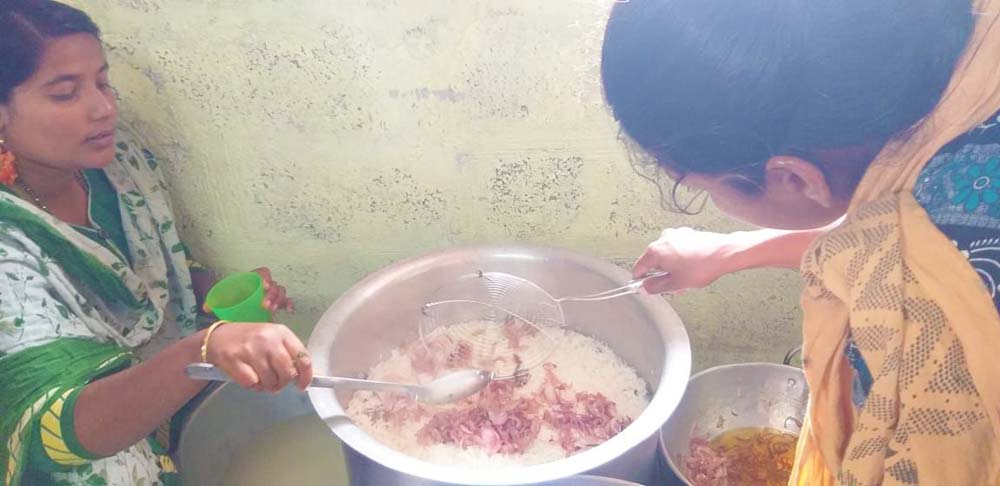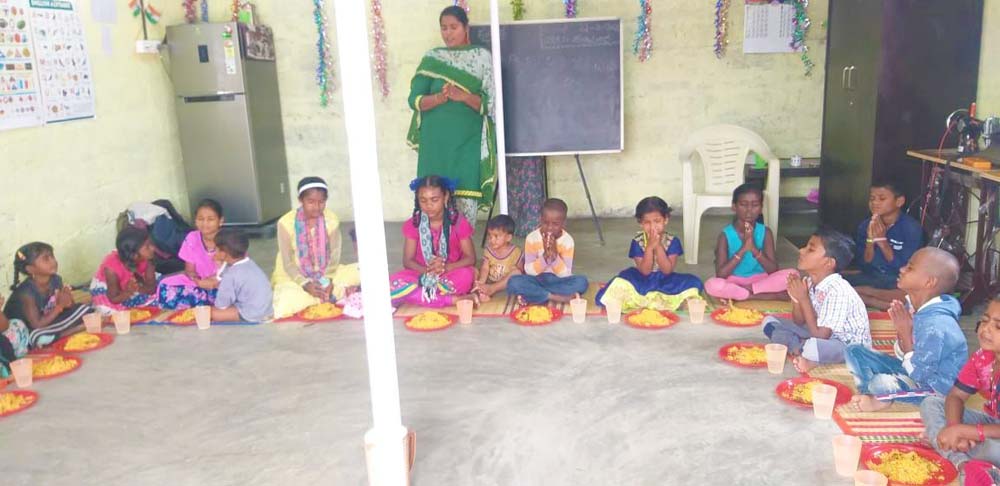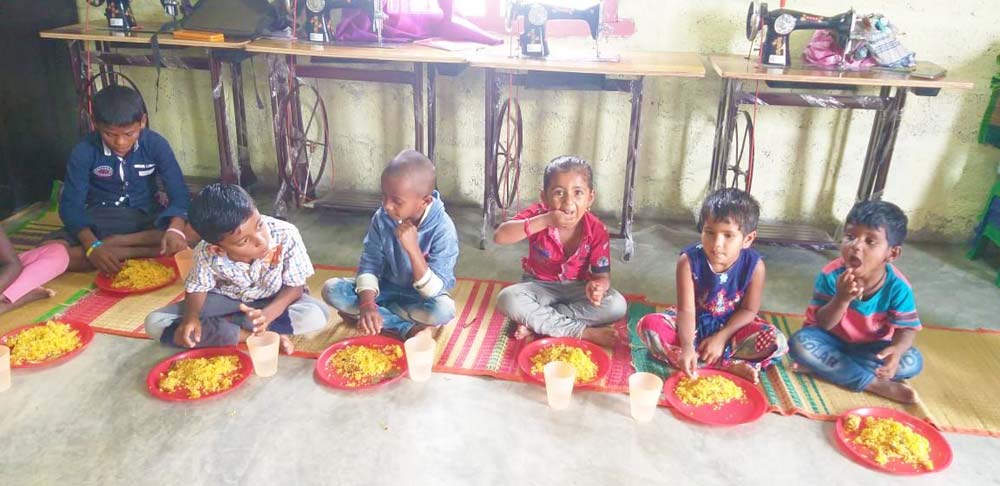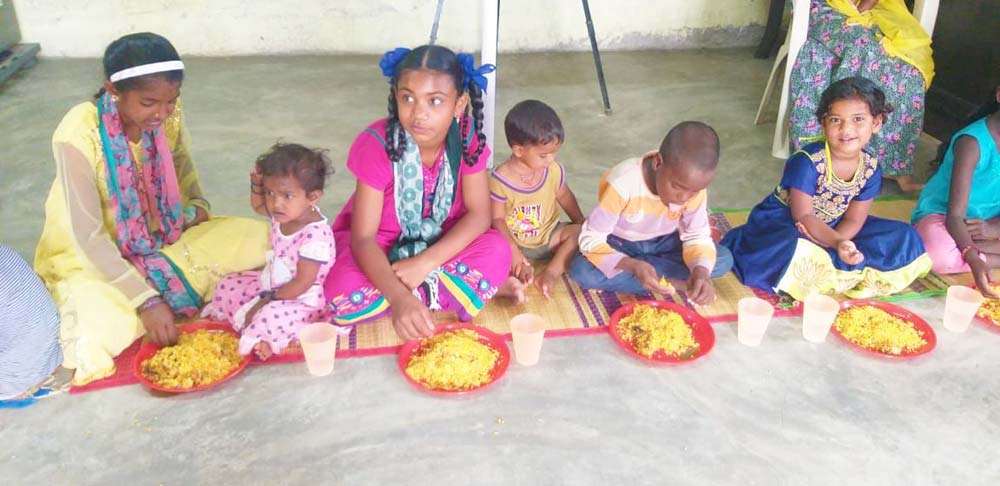 See the other parts this week:
Thank you for your love, and your prayers for those we serve around the world! It's absolutely amazing what happens when we come together and follow the Lord's leading. I'm beyond grateful for you all!
If you'd like to see more than we can share here, email me for access.
Thank you for keeping us, this ministry, and our outreaches in prayer, and thank you for your support! We couldn't do any of this without you.
· You can get notified when each post goes live by signing up for our email list.
As always, email or fill out our Contact form with questions, feedback, and suggestions.
God bless you!
♥ Samantha