Week in review August 31 2019

This week, on the site we continued Jack's study on The End Times According to Isaiah. We covered Part 5 and Part 6 this week. Our outreaches continue in Mexico and India and we partnered with a local pastor in South Africa for our first-ever outreach there! It's been a busy week! Continue reading to see a glimpse from our outreaches this week as well as a recap of all the posts on the site.
Introducing our new outreach in South Africa!
We're working with a local church in Cape Town for a special outreach to help girls in school. Two local principals expressed a need for underprivileged girls who have to miss school each month because they are too poor to buy menstrual products.  This causes them to get behind in their studies and grades and puts them at risk to not graduate.
Not many want to get involved in this because they are embarrassed to talk about menstrual products. 🙂 During the almost 20 years, (September marks 20 years since Jack and I began GraceThruFaith) of doing outreaches, we've seen how important education is to break the cycle of poverty in families.
The Lord often prompts us to help kids from poor families to be able to attend school. I explained to the pastor how we do outreaches, that the Lord will bring us a need and then independently prompt people to give toward it. This is how we know where He wants us focusing. During a week of prayer, a few donors wrote to ask if we ever considered doing outreach in South Africa and that they felt the Lord telling them to help! With that quick confirmation we moved ahead. The need was very great—between the two schools, the principals determined 1602 girls who were in need, 800 at the first school and 802 at the second. The pastor we are working with did an amazing job planning and working to assemble products for all these girls! This week we held our first outreach at the first school and we will have the next one at the second school next week.
Please pray for these girls! Pray their families are blessed and that they all know it is the love of Jesus in their lives. Our next goal is to find reusable products for them to give them the freedom to stay in school sustainably each month!
Here some kids helped us pack them up!

Handing out 800 packages takes a lot of planning and organization.

The girls were so excited and so grateful! They wanted to hold up the sign showing our two ministries working together to show them the love of Jesus in a very practical, very needed way!


Thank you for praying for these precious girls! Here is the area they live in: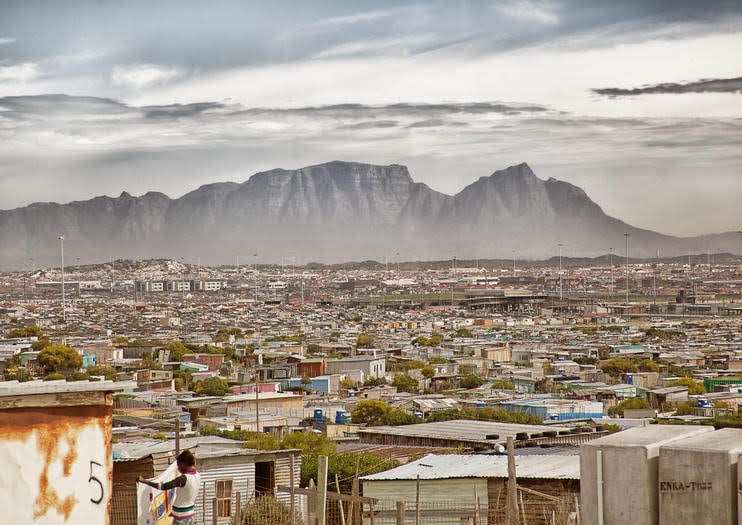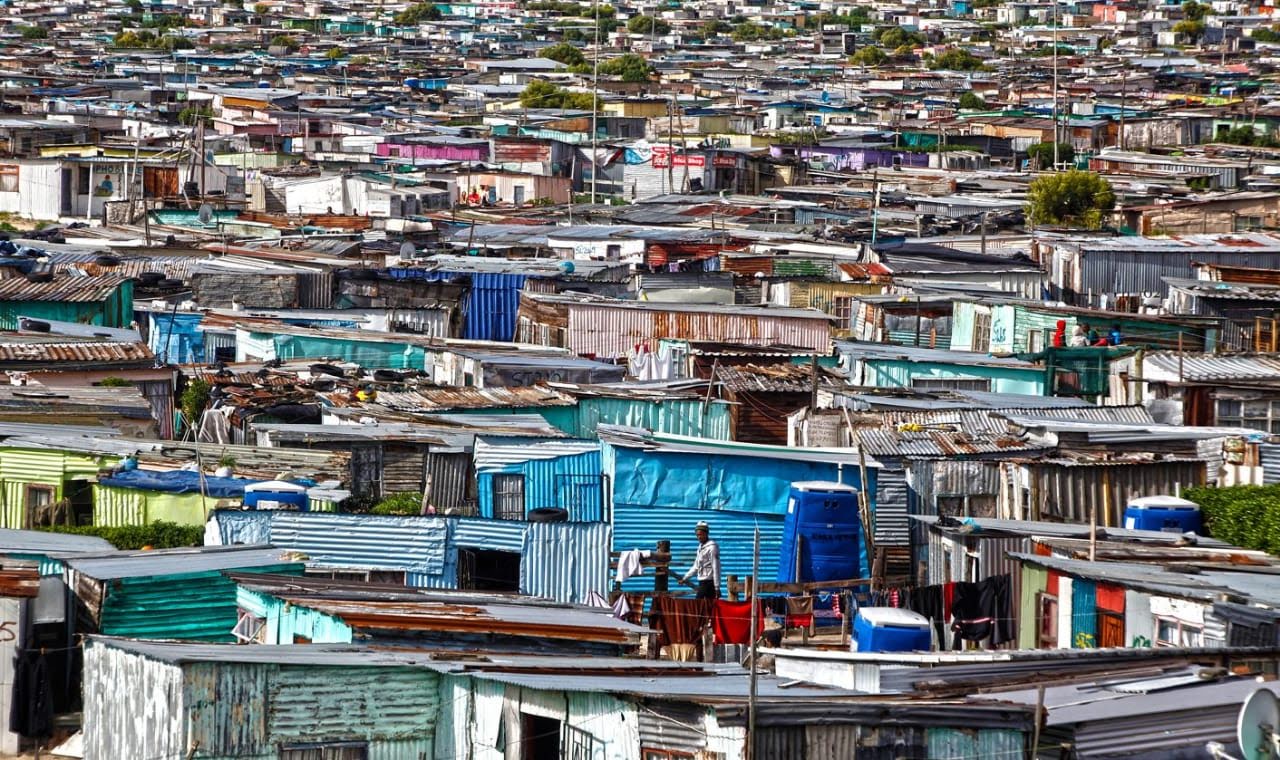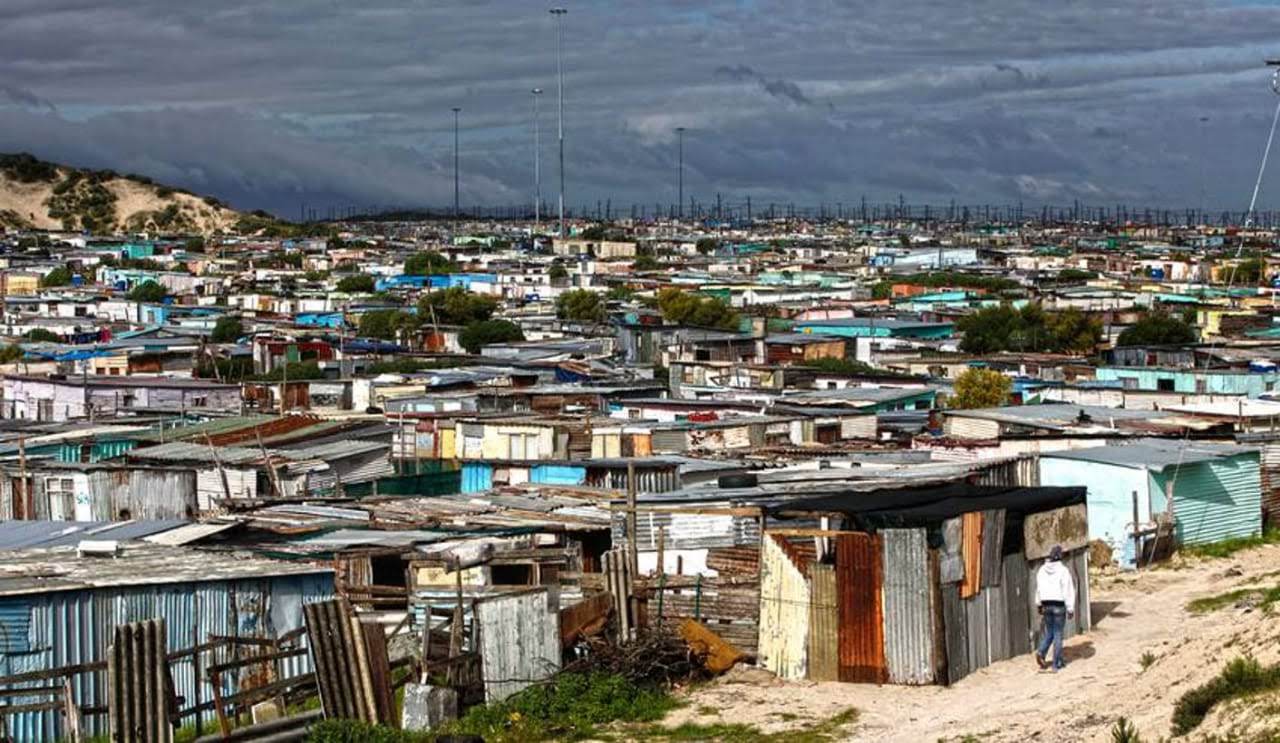 And now, Scenes from our Adult Literacy Center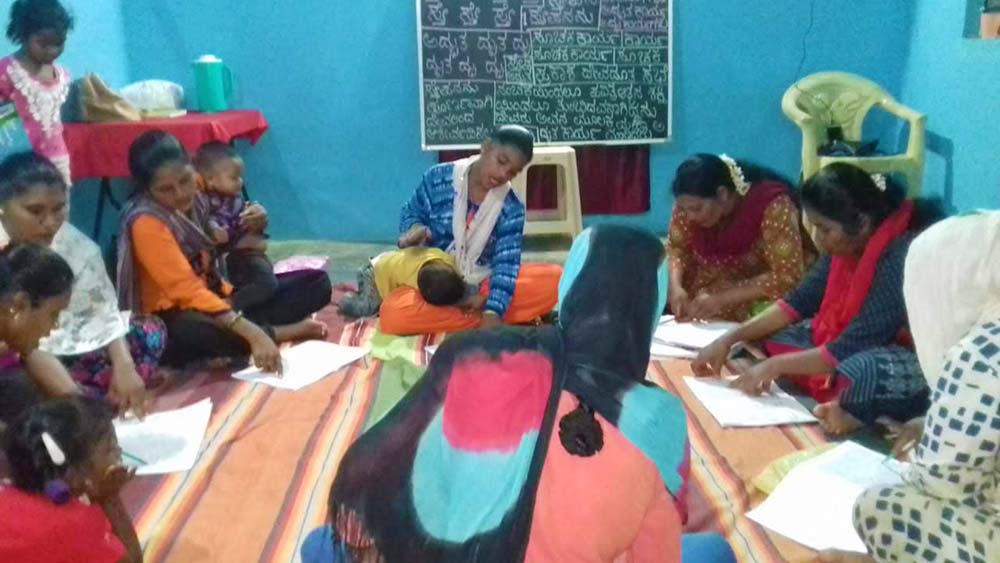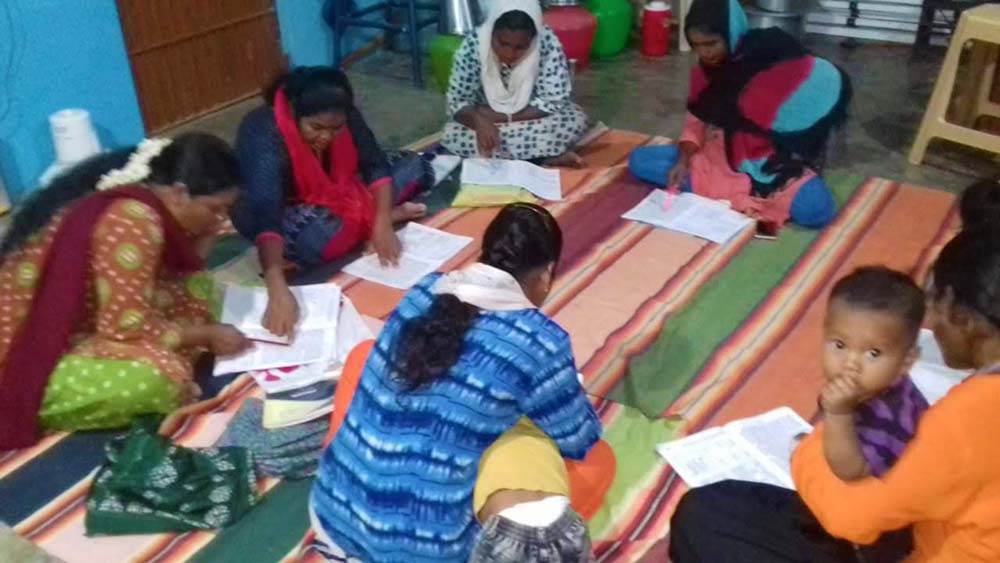 Weekly prayer meeting in the village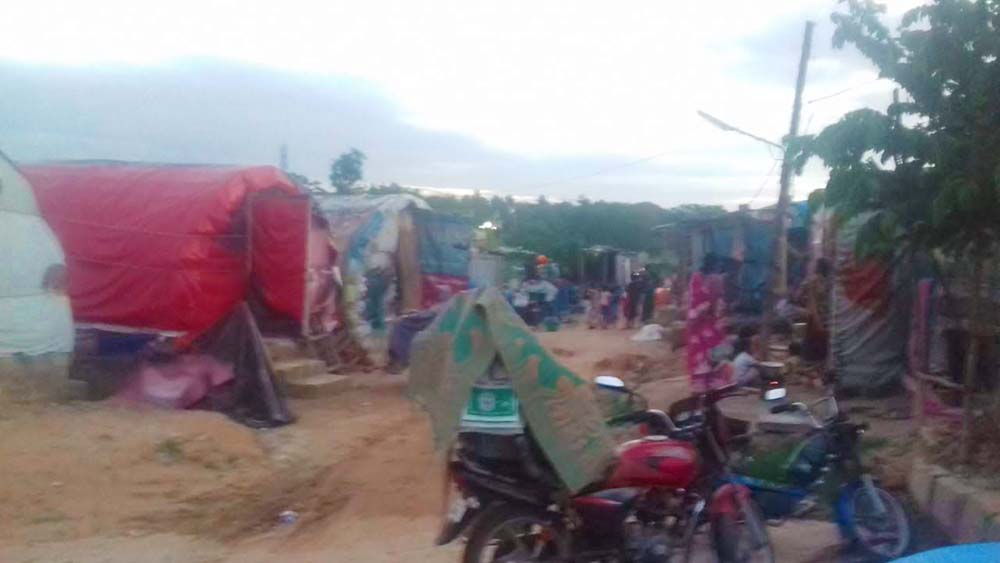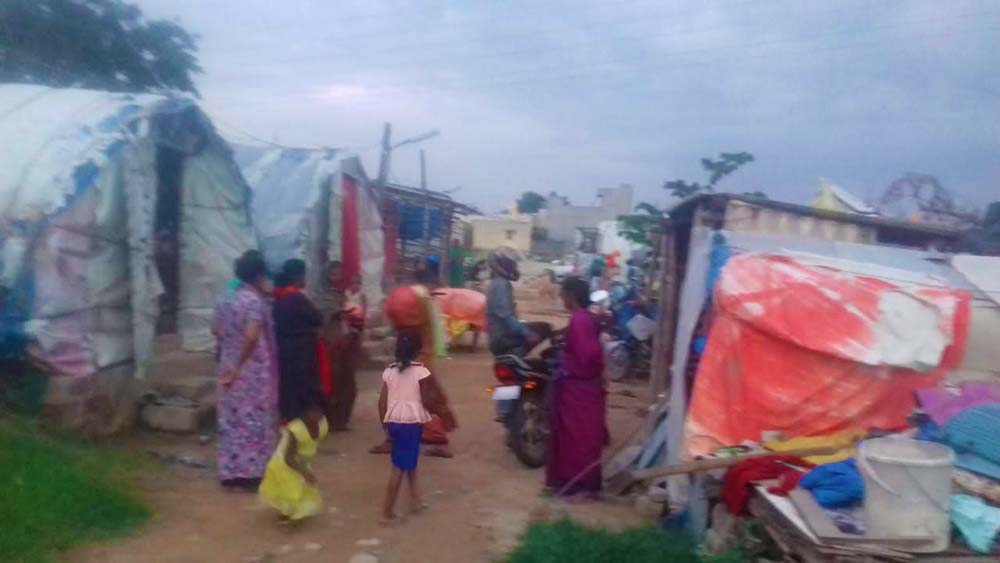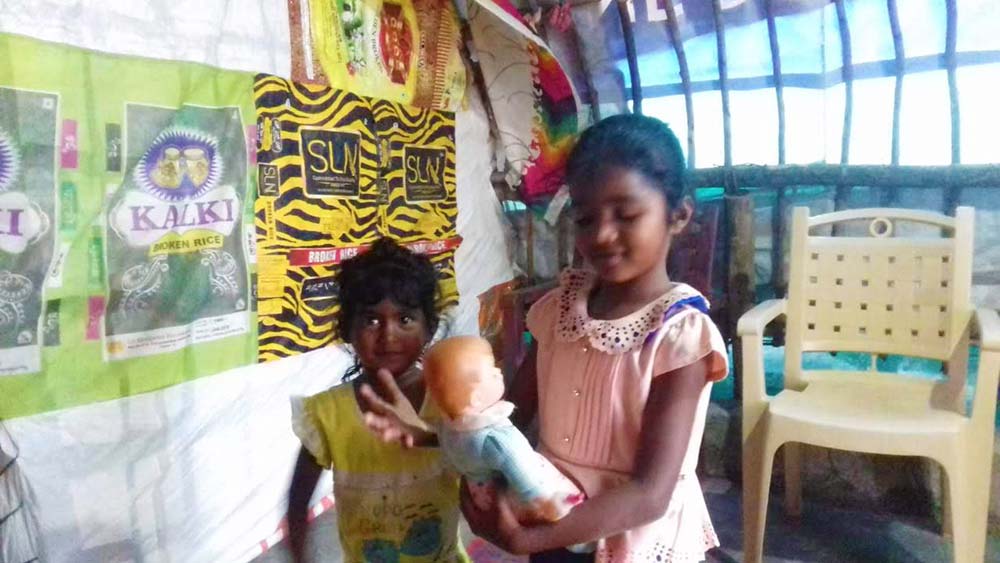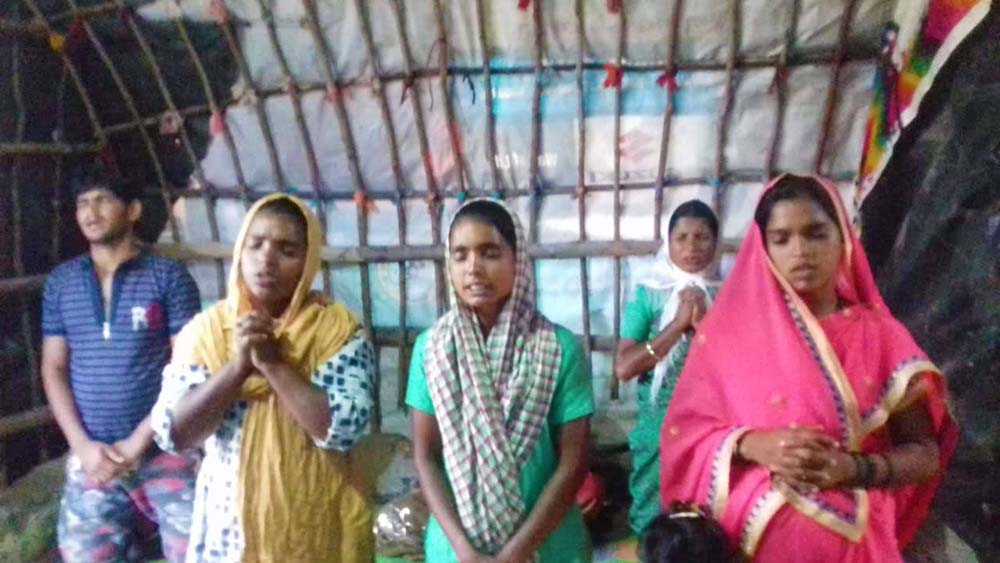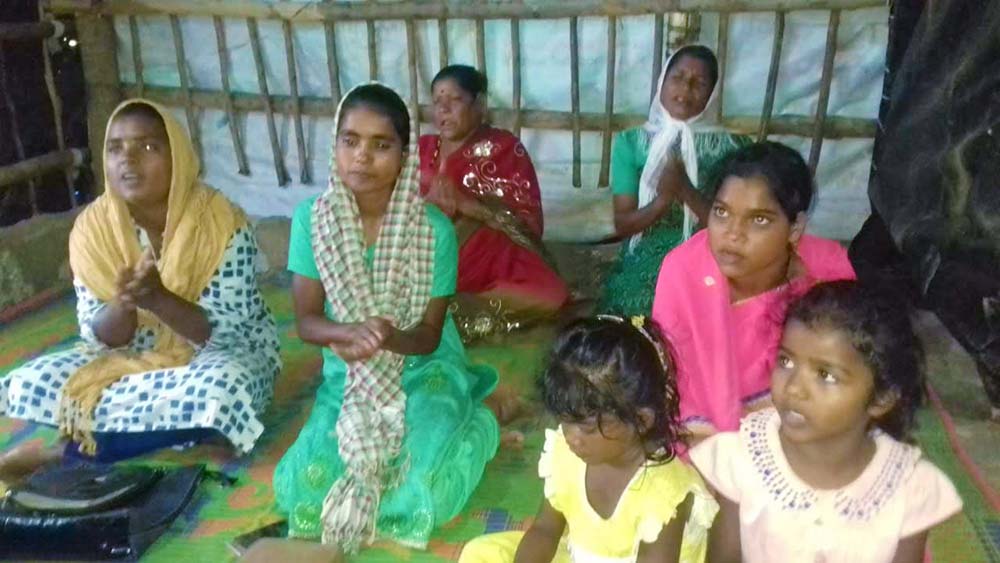 Below is one of the women we were able to help with a pushcart. She has been doing well and was able to save her profits and upgrade from selling plastic items to metal! This is so exciting. I am so proud of her! Please pray with us for continued blessing for her and all the others we have helped with safe reliable work options.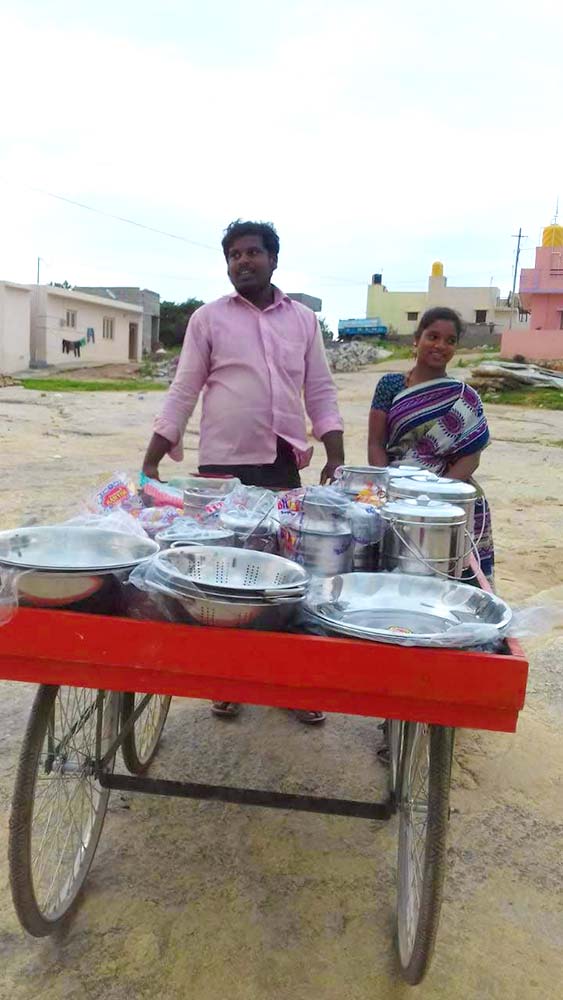 She brought them in for everyone to pray that the Lord will continue to bless her new business.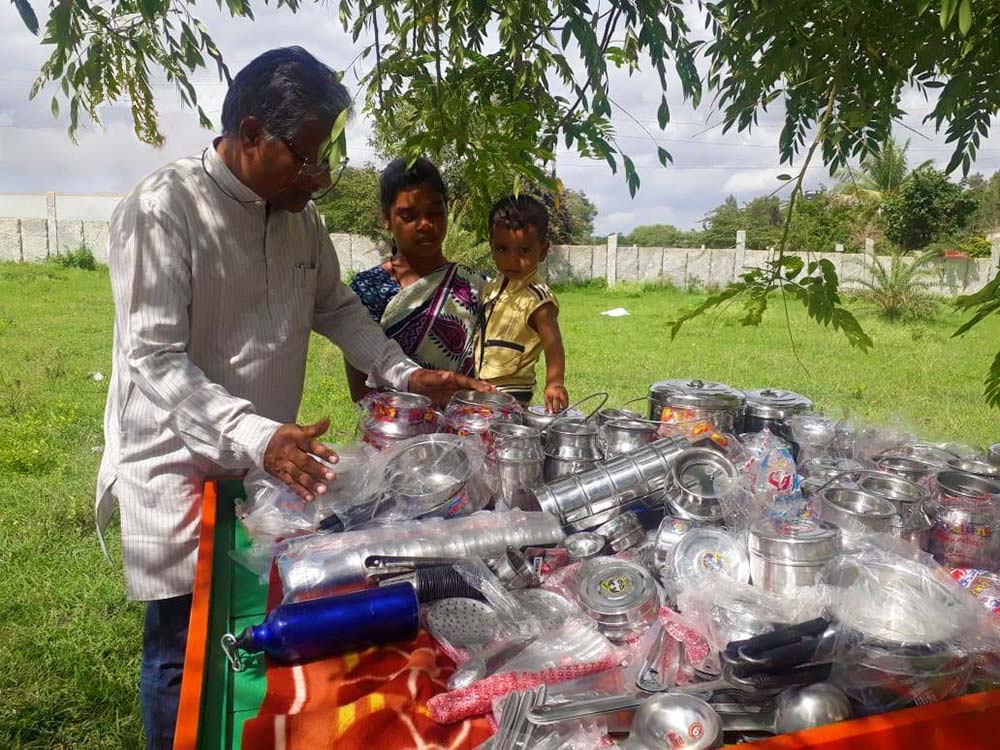 Our Sunday Service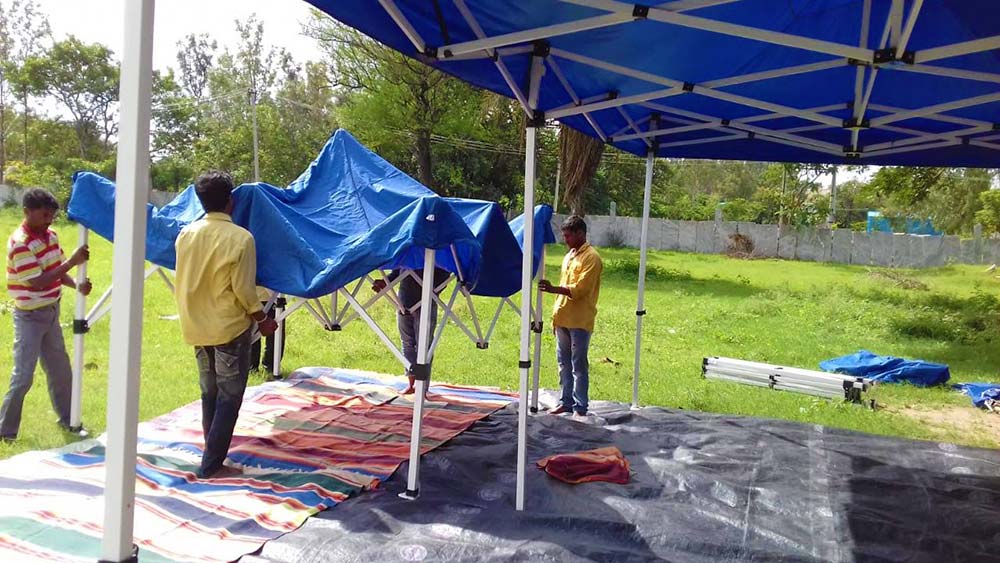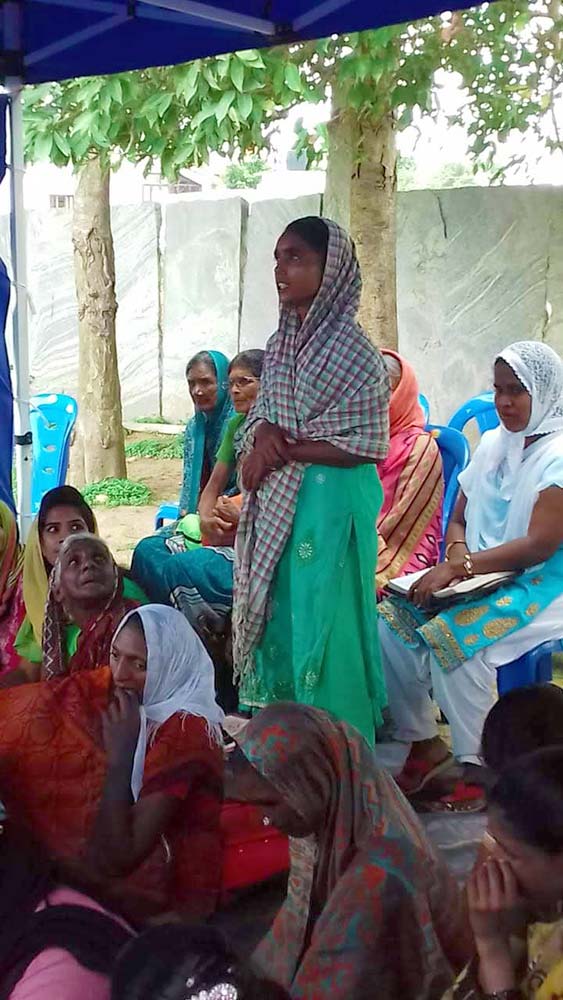 Here the kids are practicing acting out the Parable of the Sower and the Seed.
The little girl in the photo has just recovered from Dengue Fever. She is deaf and mute, but the doctors haven't found a cause yet. She hasn't had the confidence to learn to sign or to try to communicate more than a few gestures and grunts. But recently, she gained enough confidence to try to speak. Everyone is praising the Lord and encouraging her. Please pray for her for healing and continued confidence!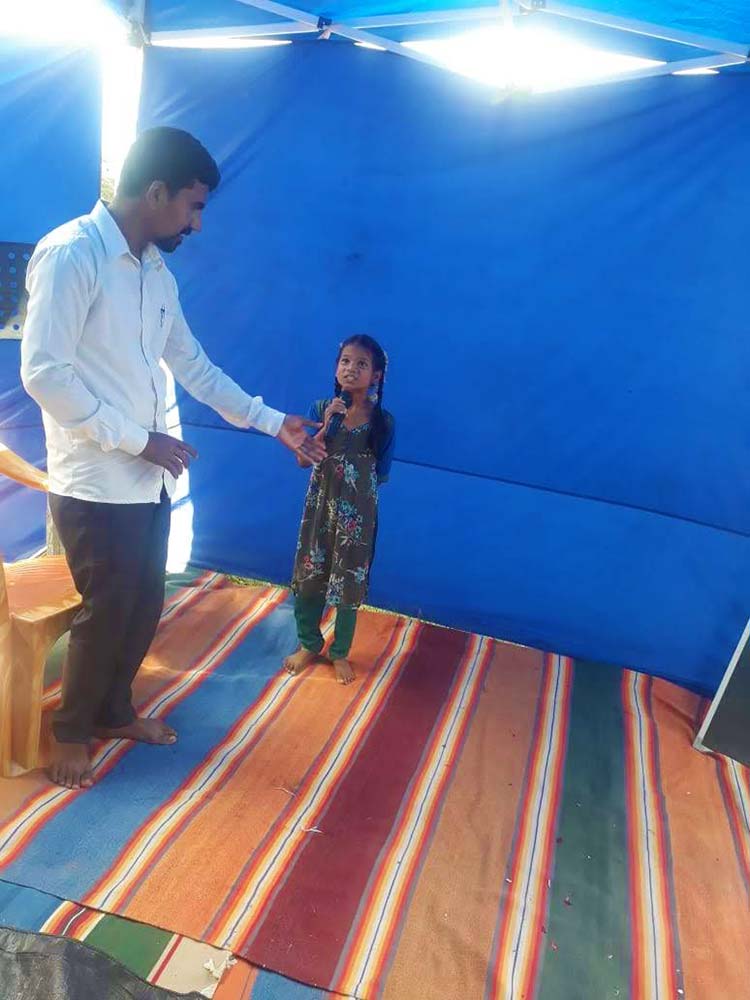 Here they are showing the parable of the Sower and the Seed to everyone. (here's a link to Jack's study on it as well!)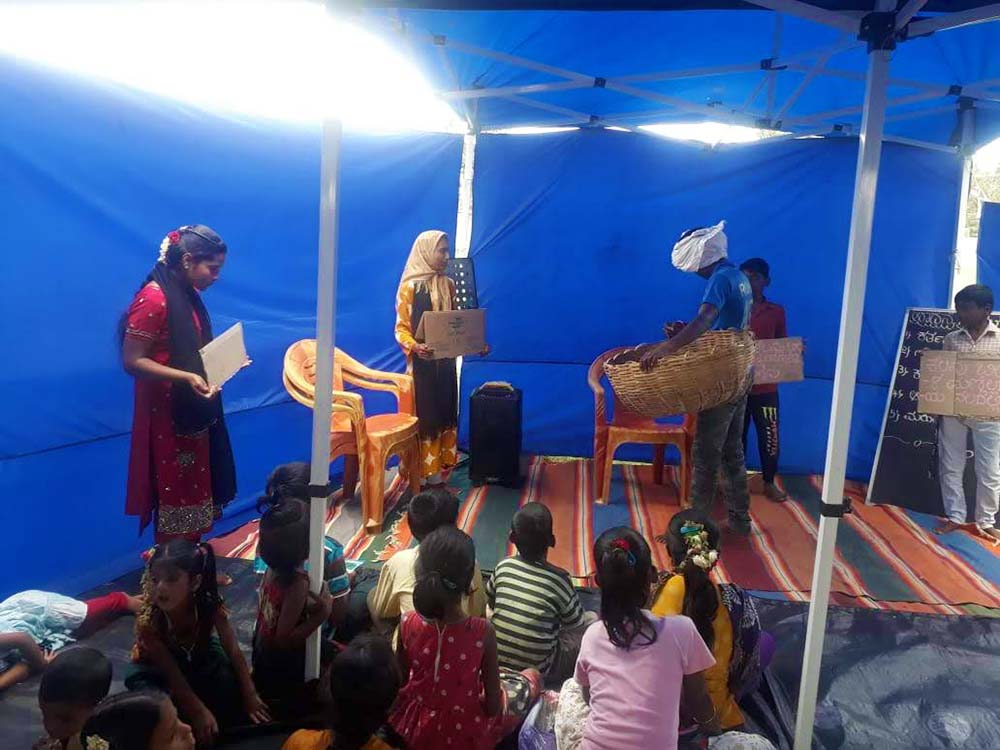 Some of the little kids also acted out when Jesus said to let the children come to Him and not hinder them.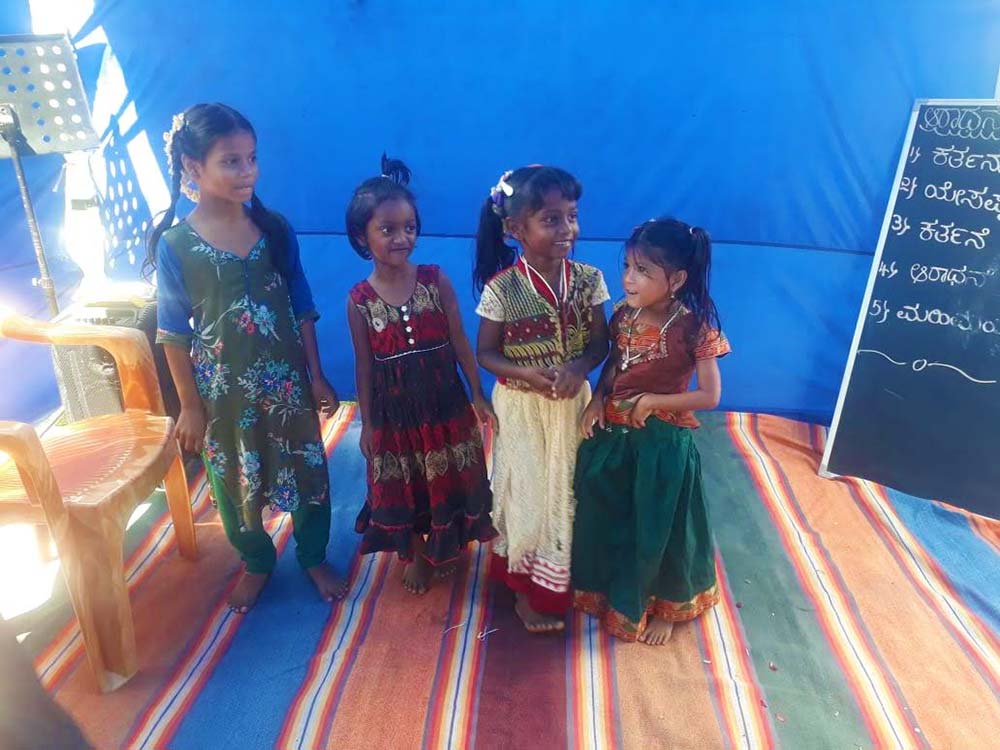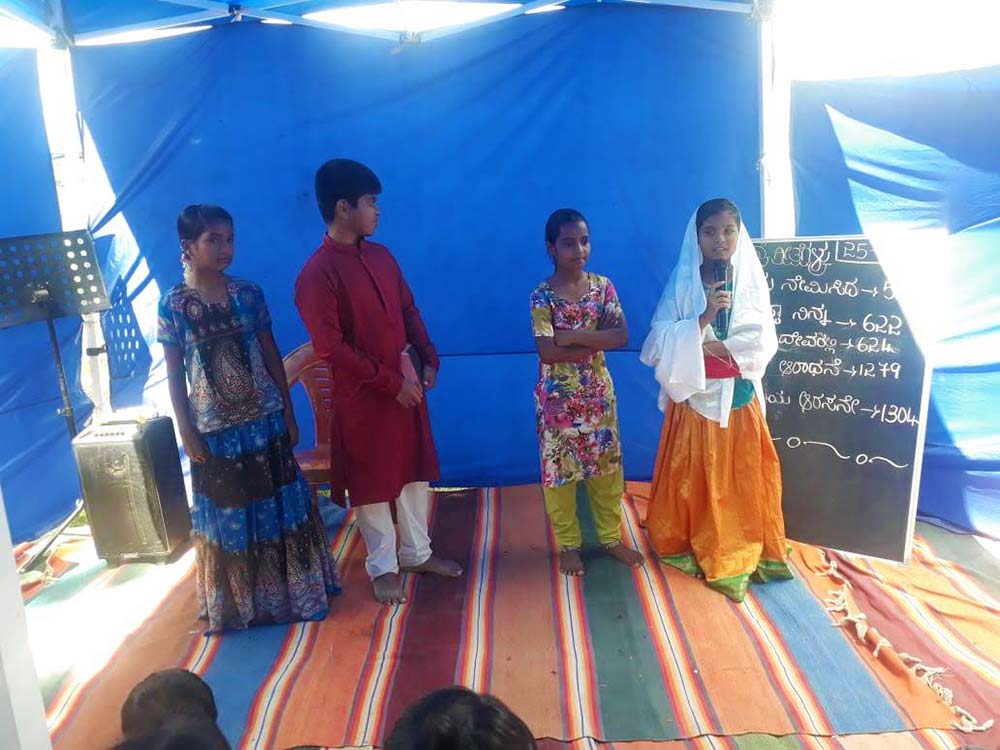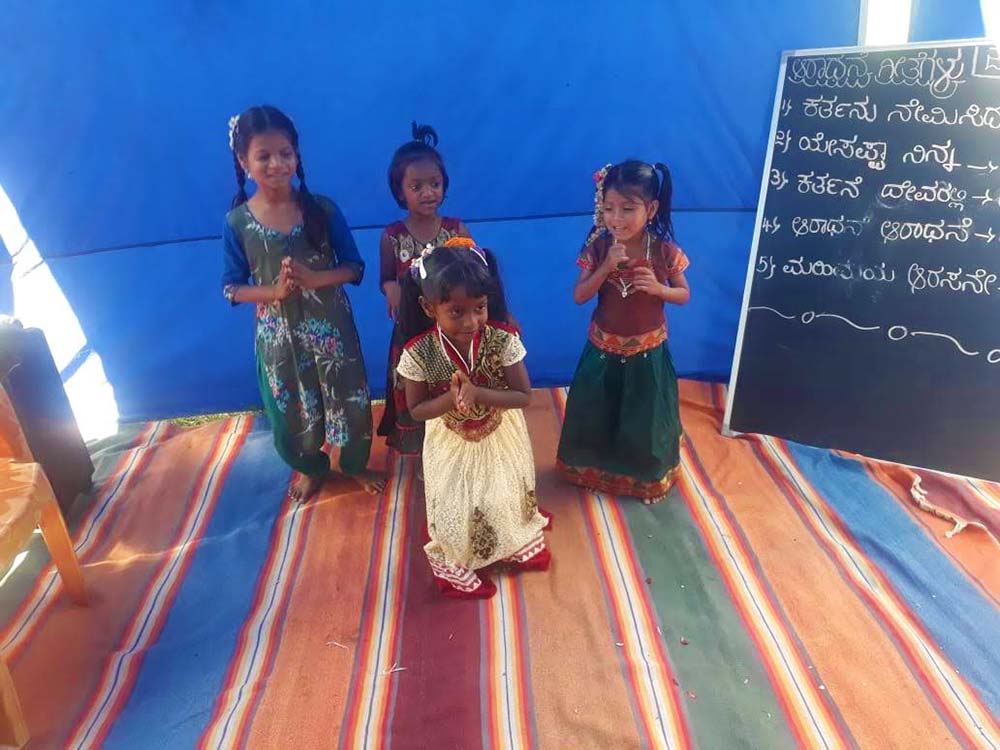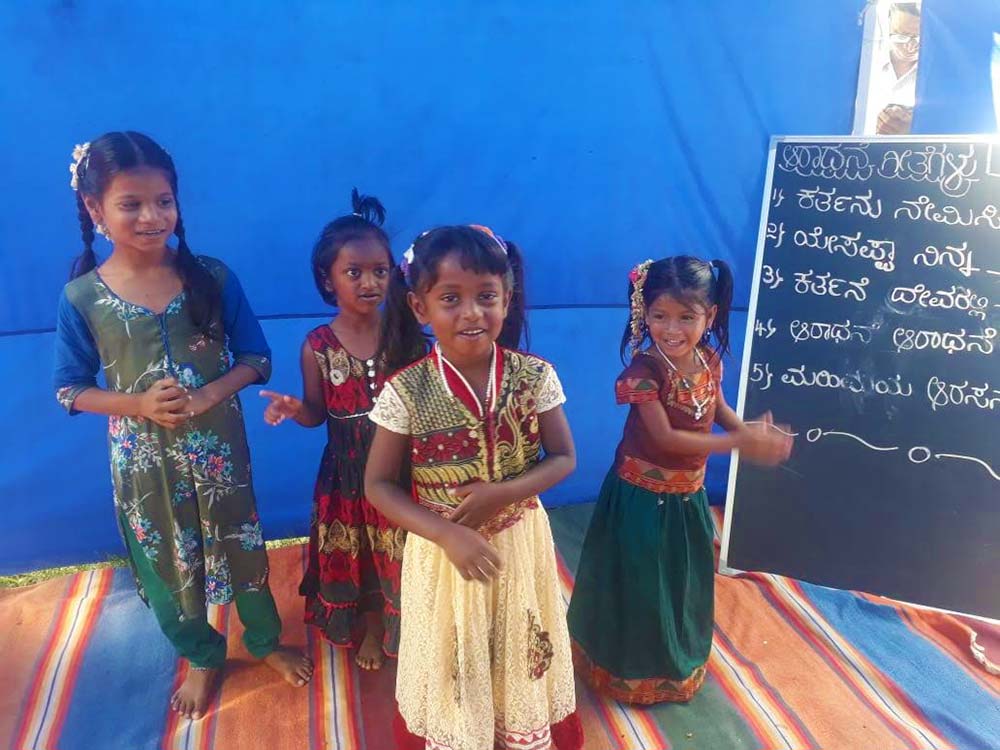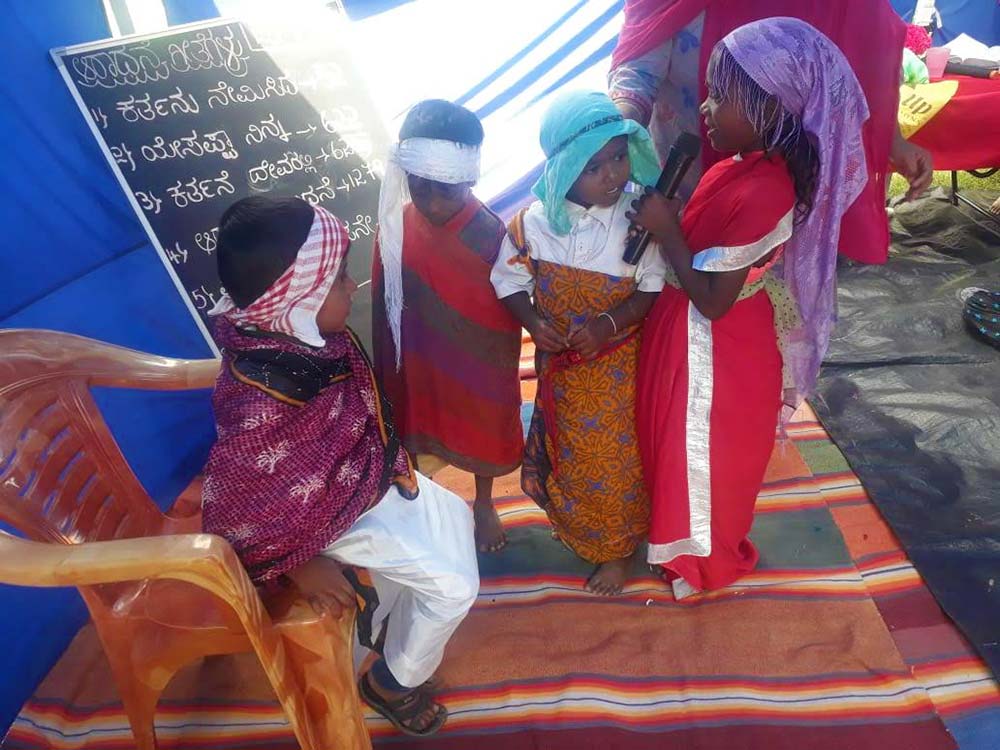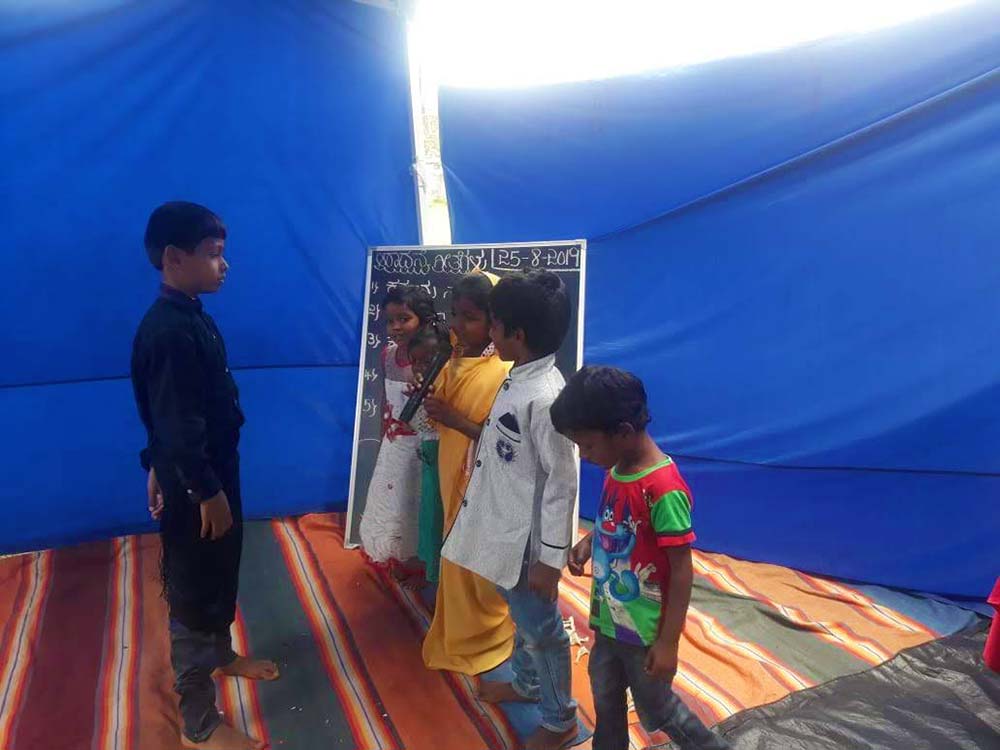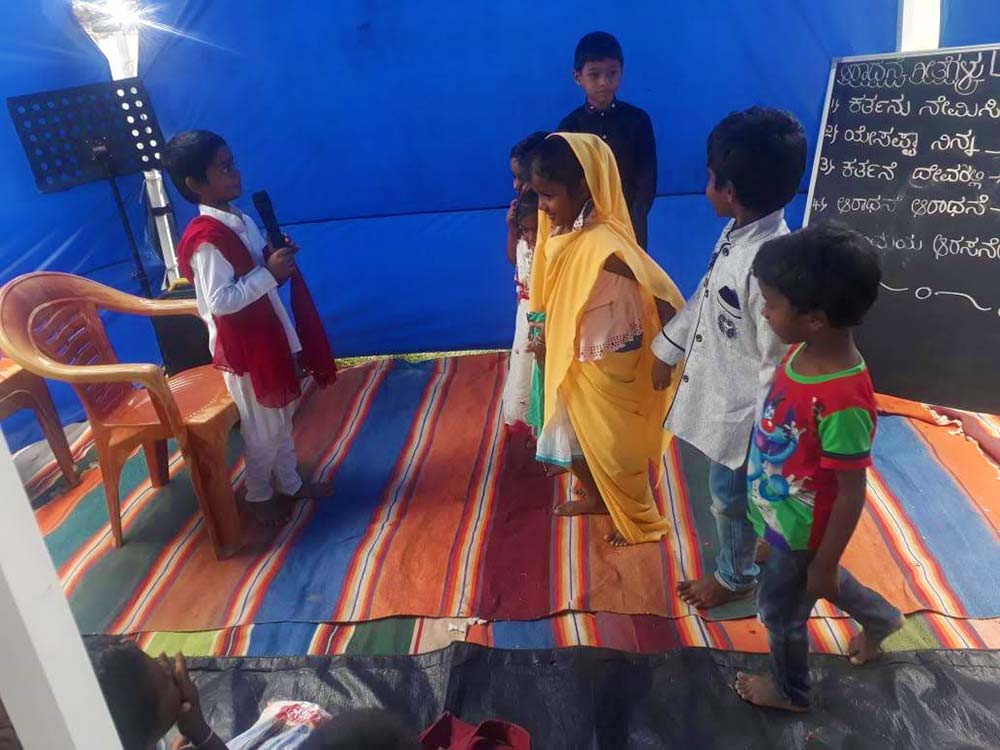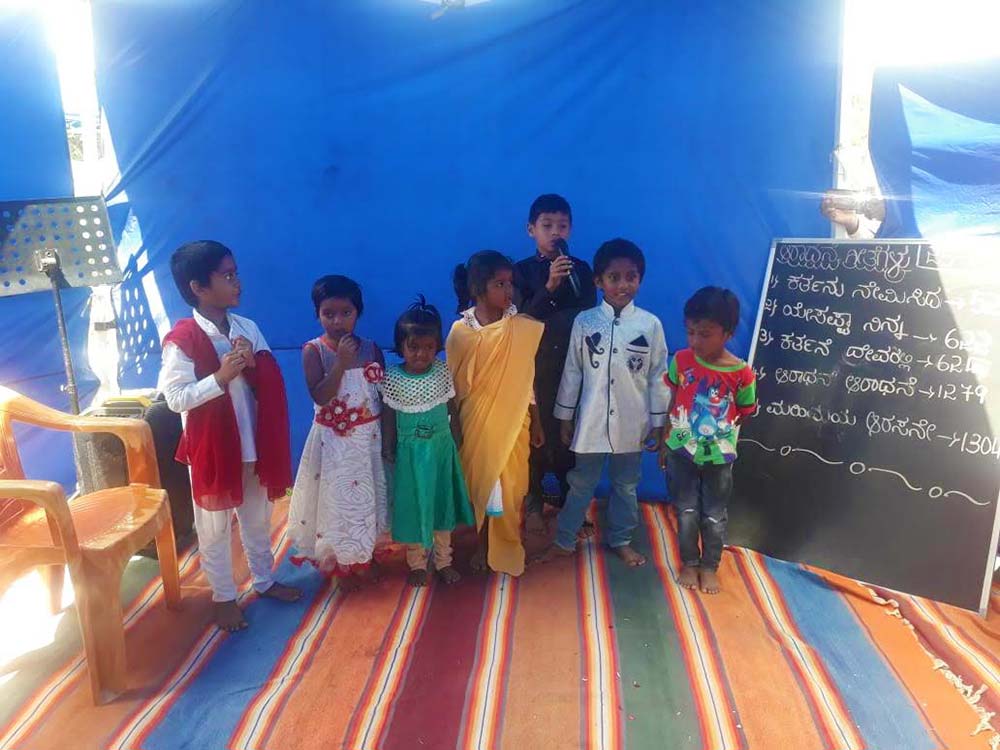 Prayer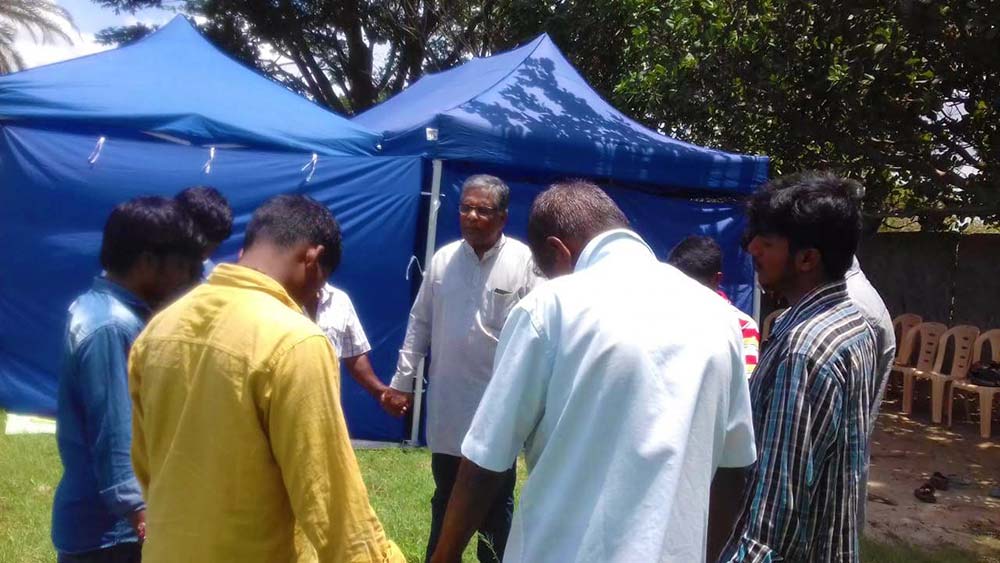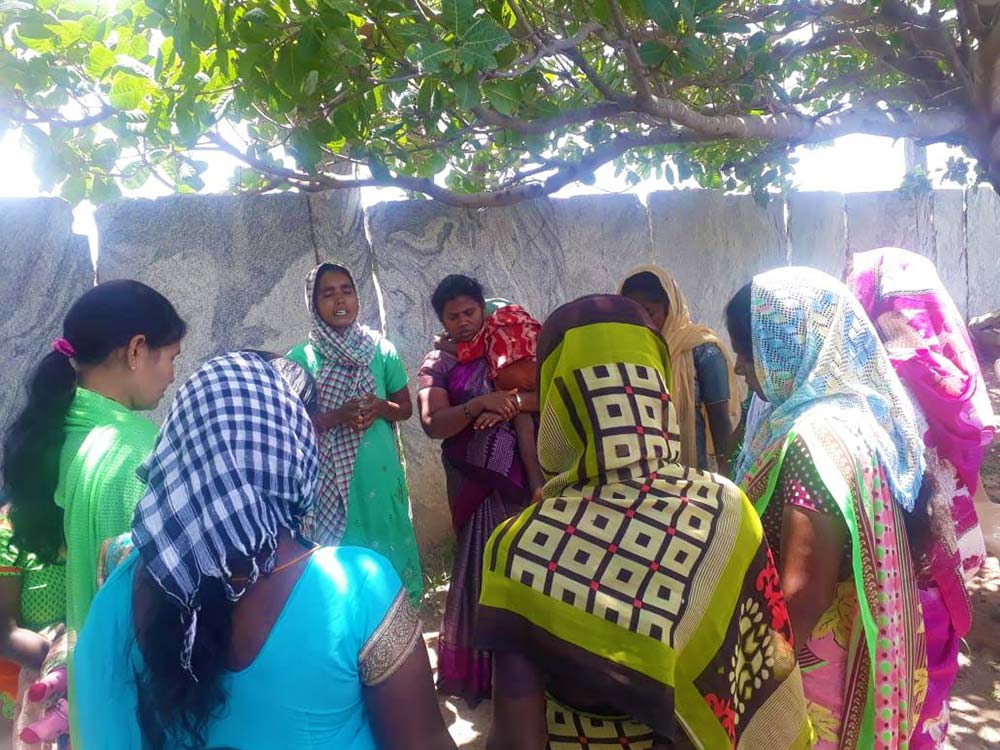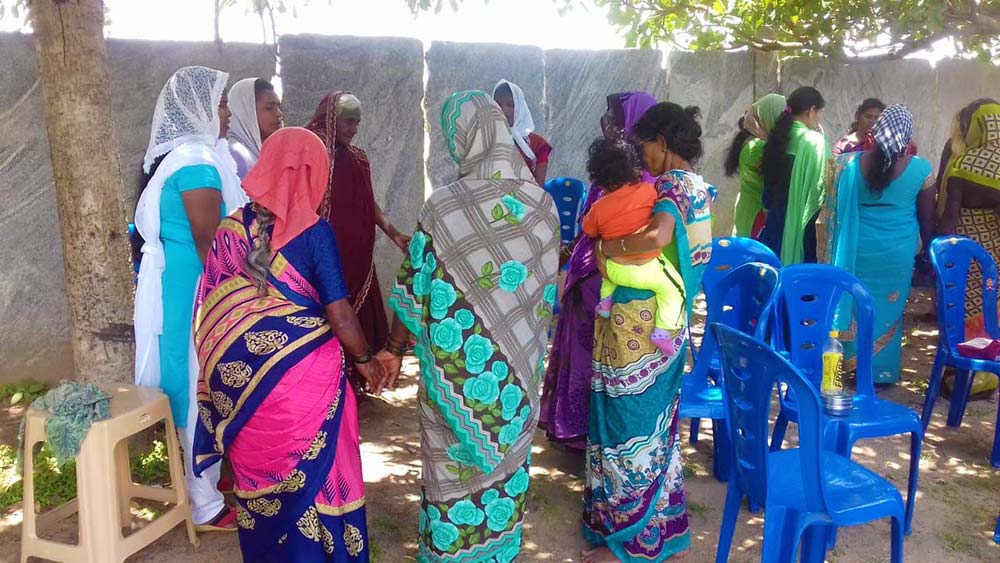 Sunday School Classes
Isn't it amazing to see the kids reading and writing? They have begun their second year of school. They had to catch up quickly, and they have worked very hard. I'm so proud of them!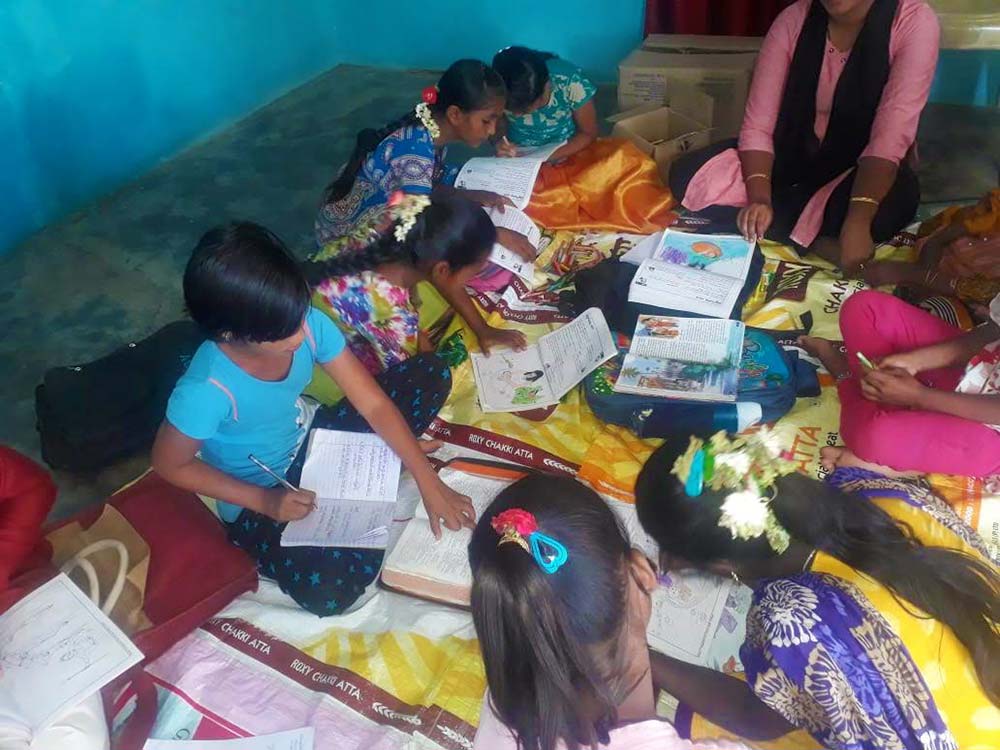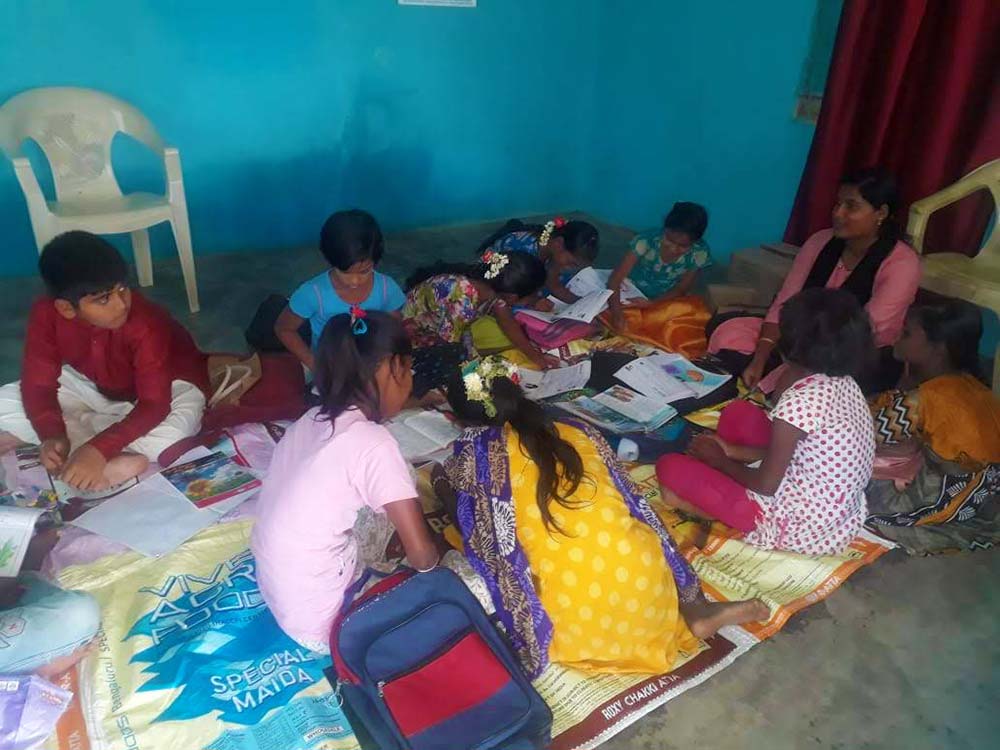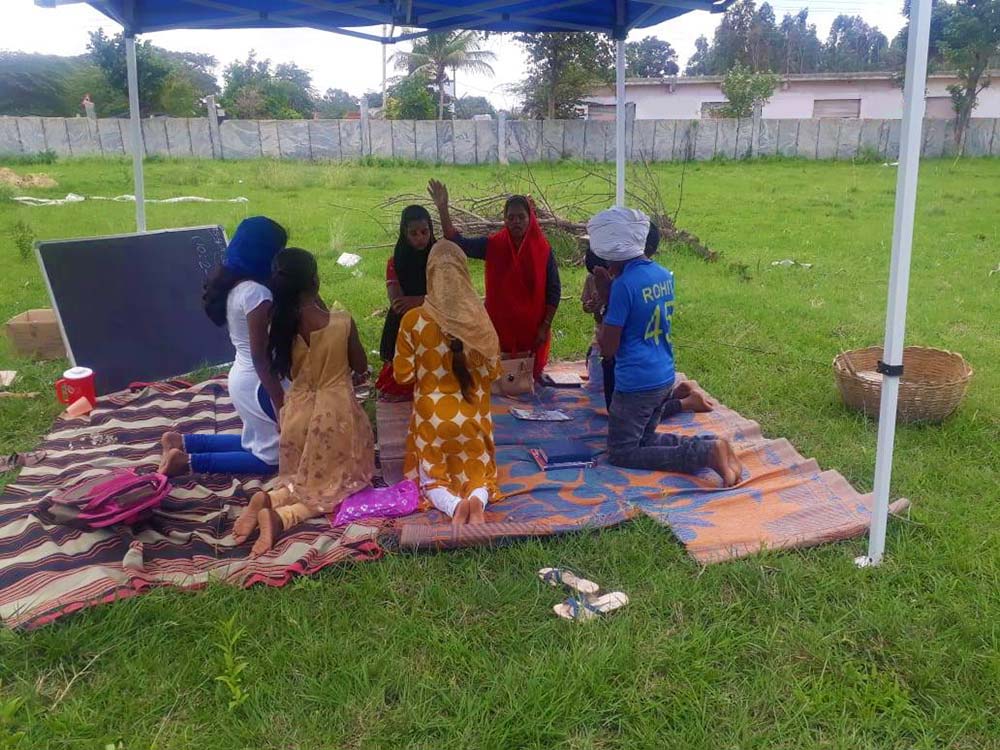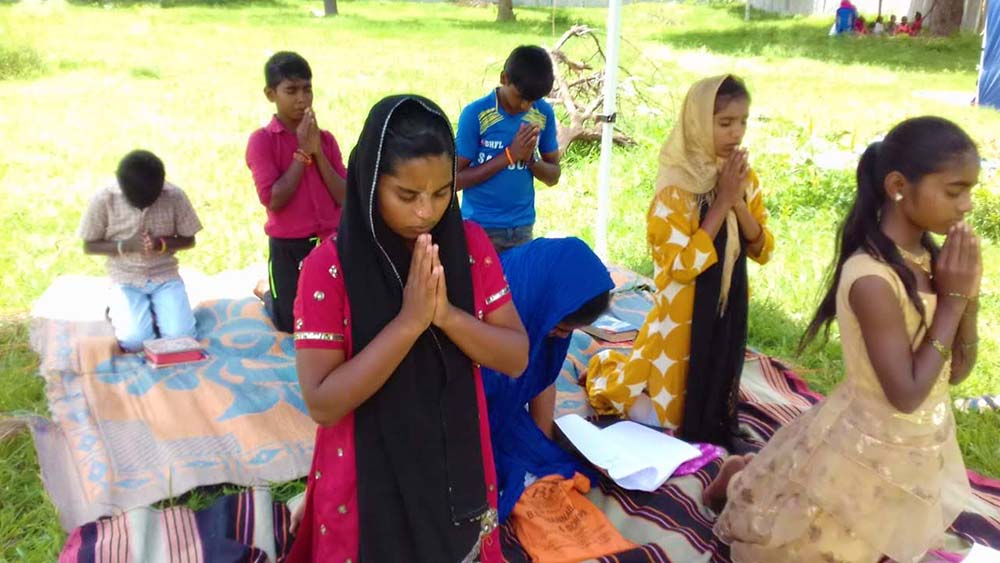 Here she is again trying to speak! Her mom and all our volunteers were in tears, and the kids were so excited for her! She has seen the other kids jump up to repeat their memory verses and she is excited to join them.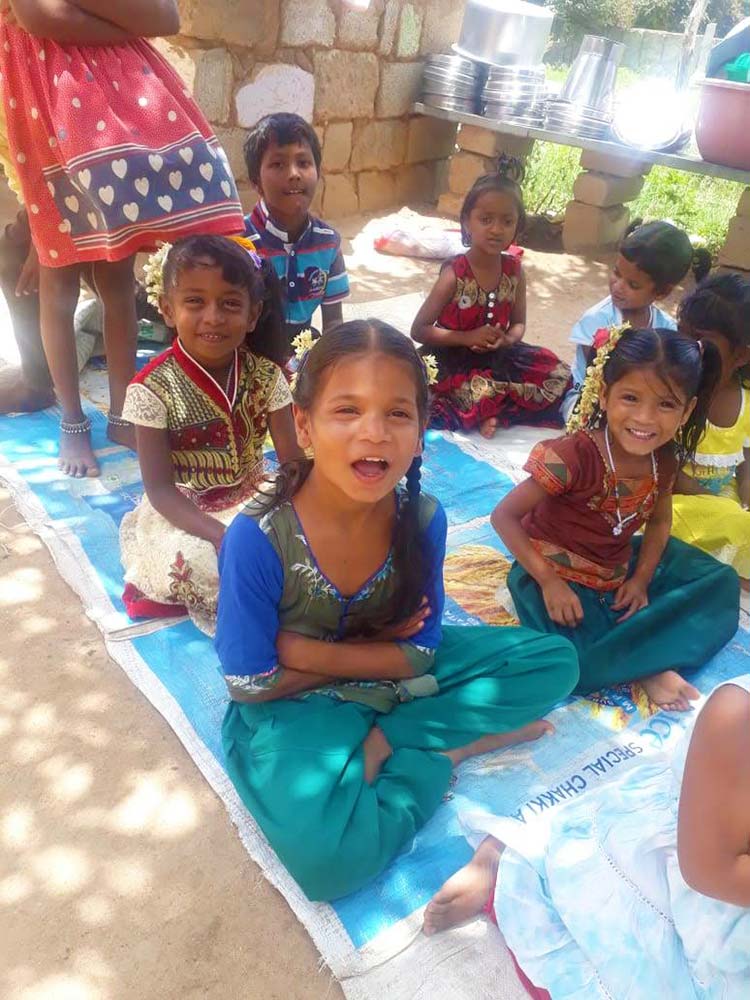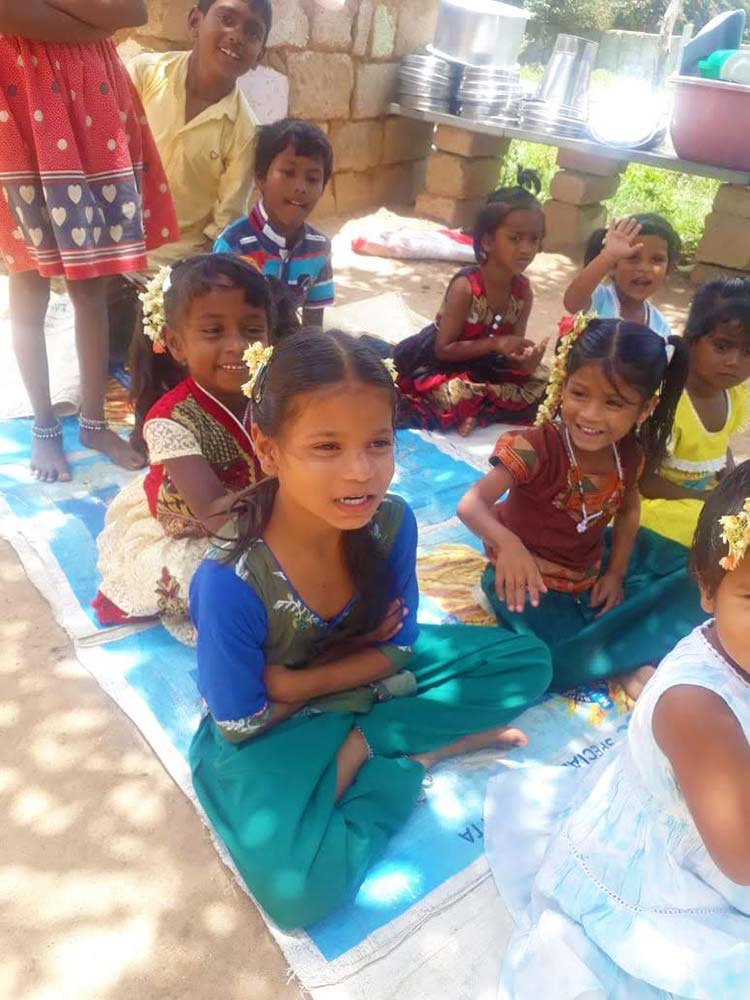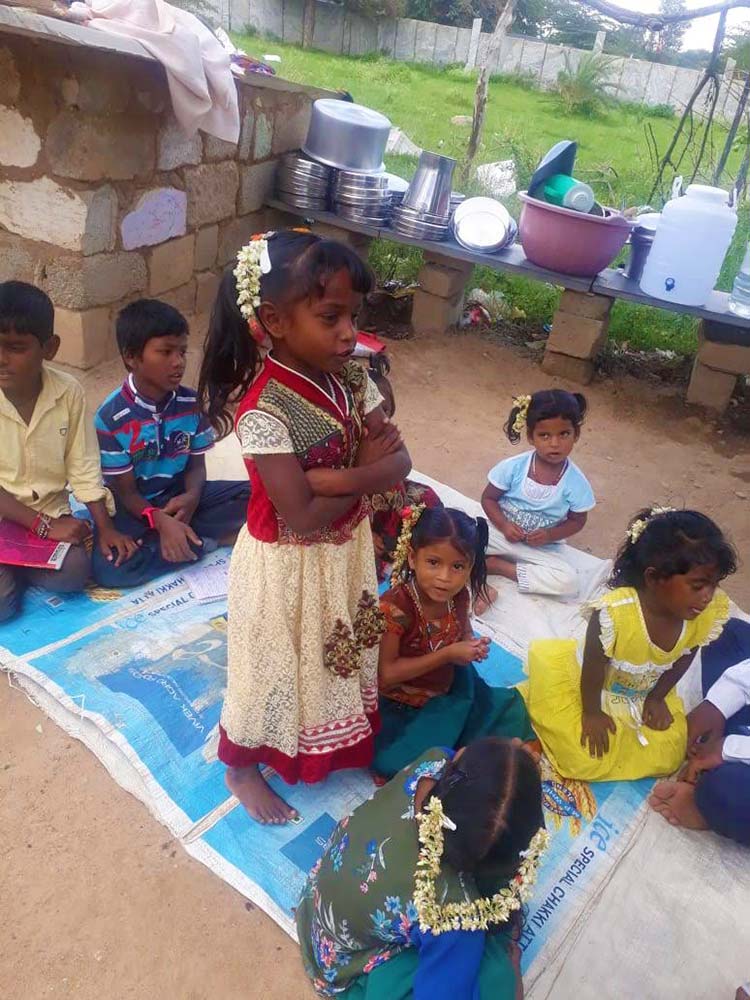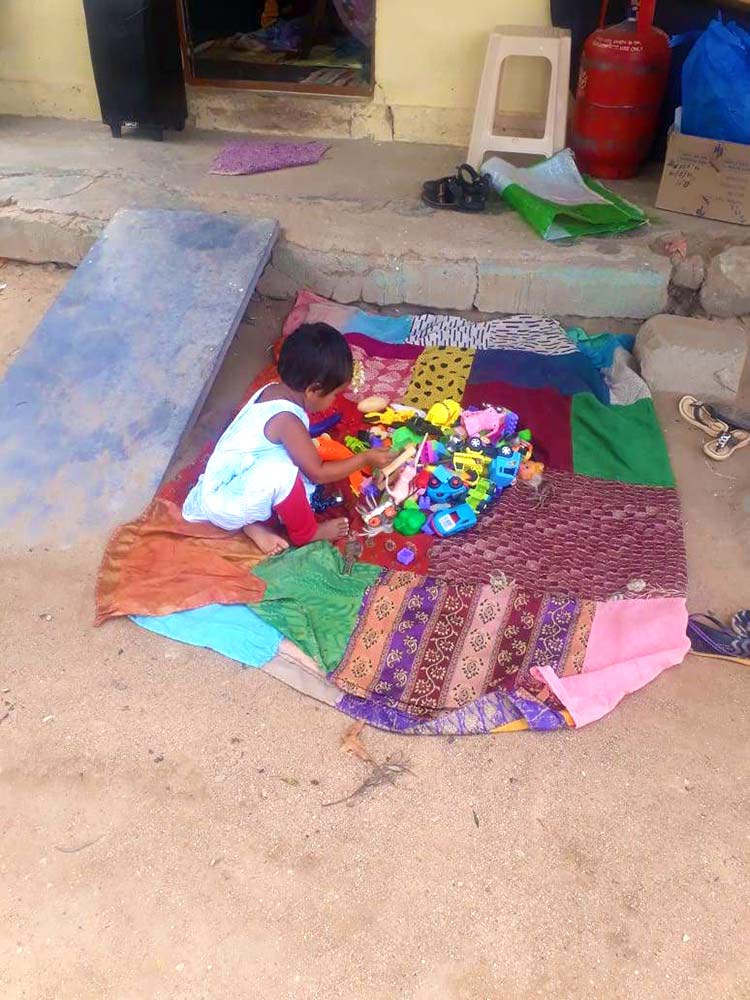 Last week, all below were seen in the hospital for Dengue Fever, Viral Fever, and other illnesses, and all have recovered!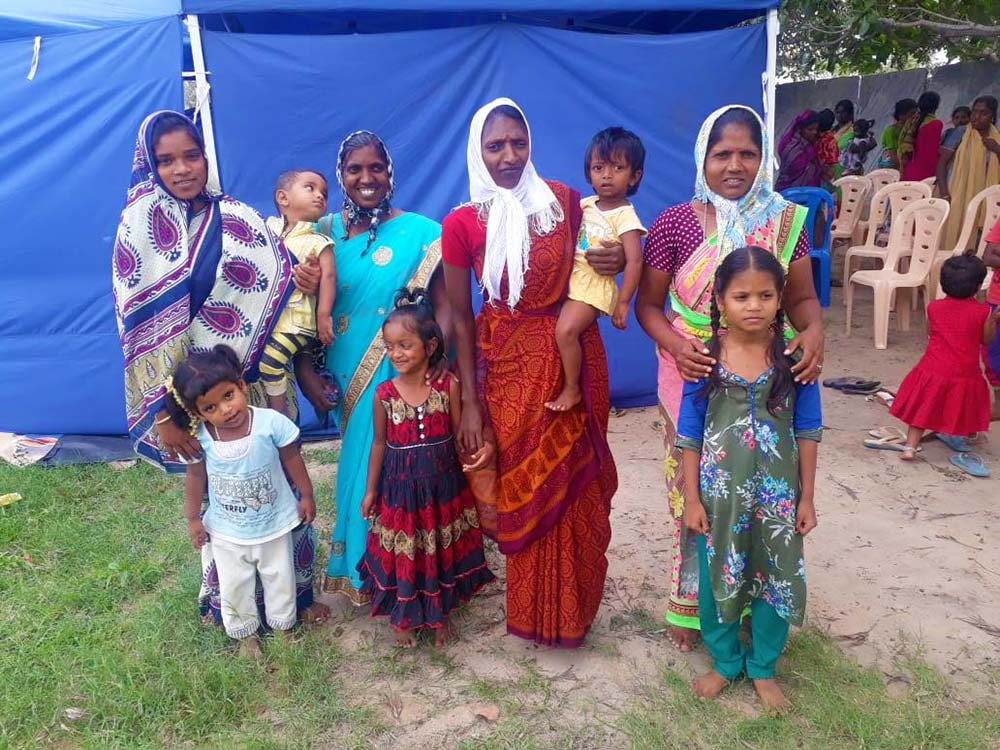 Our Fellowship Lunch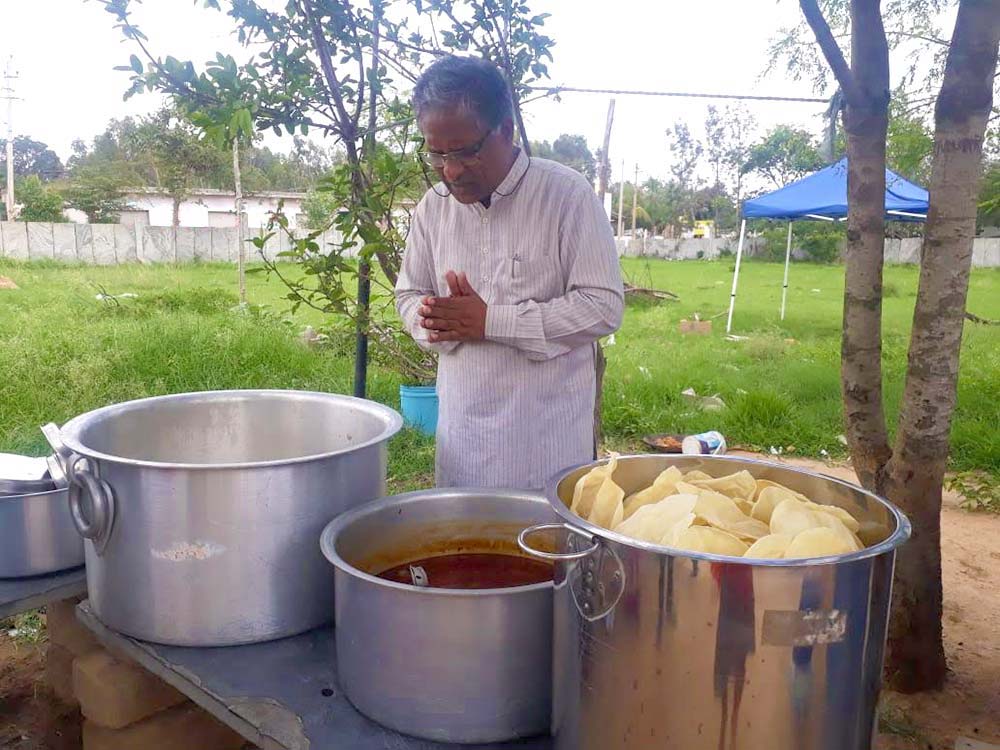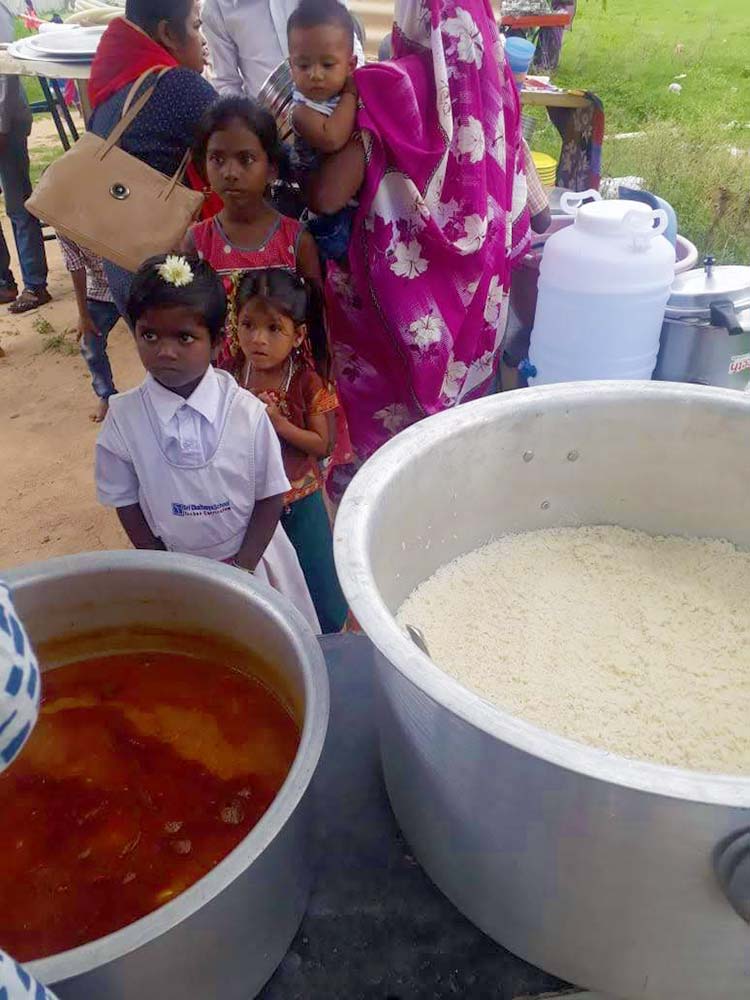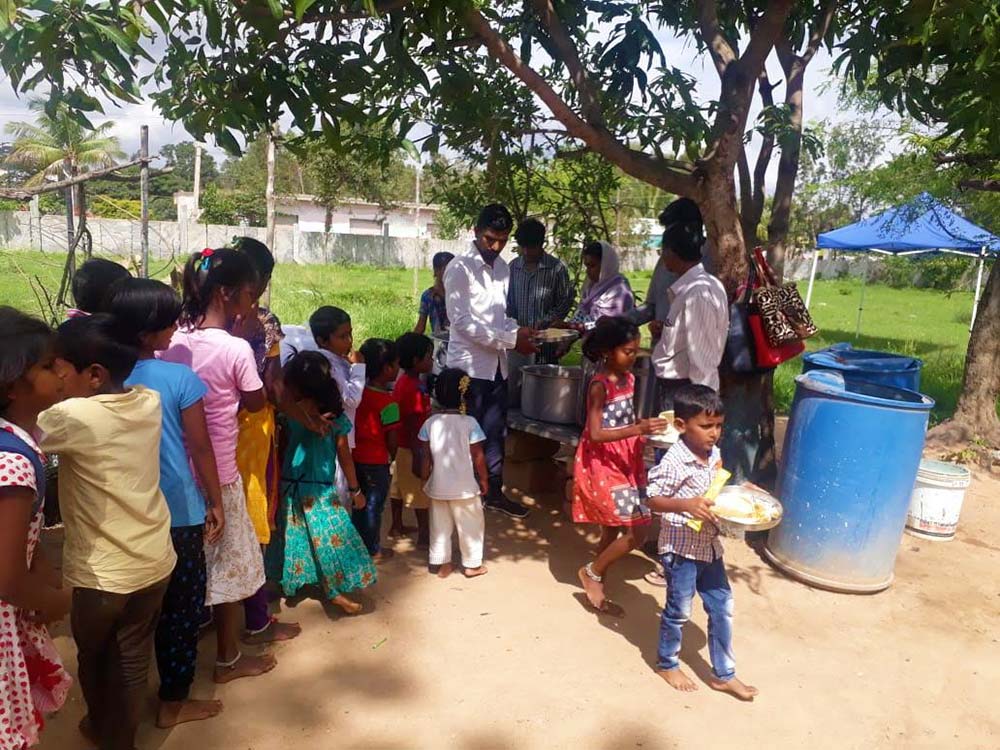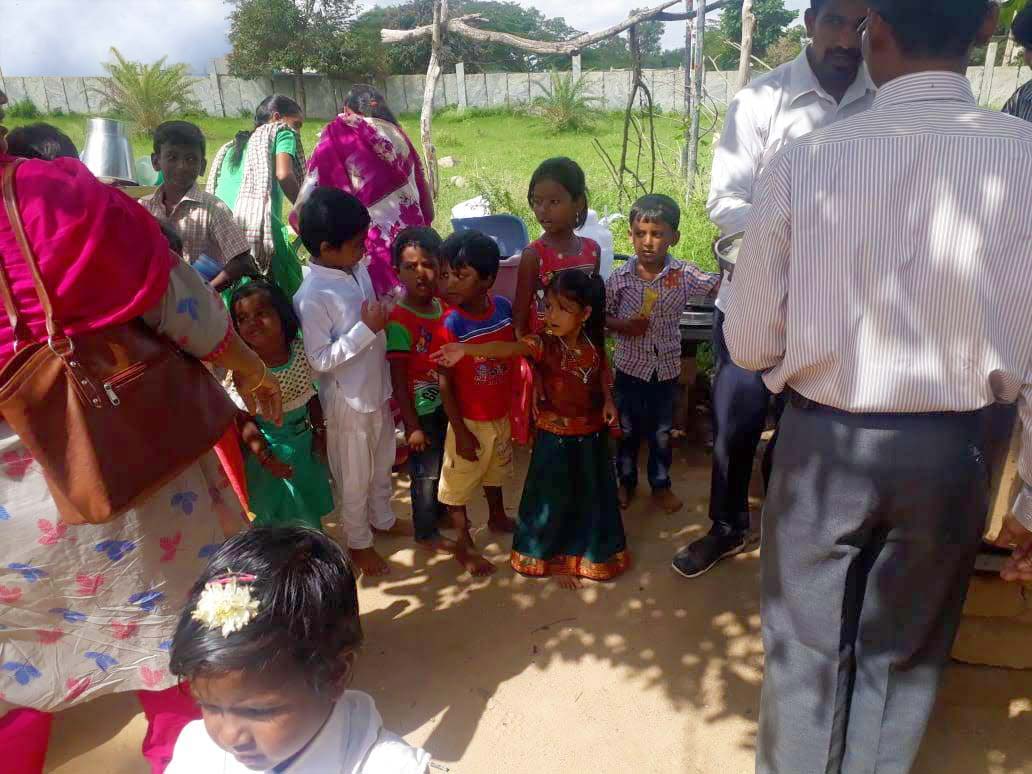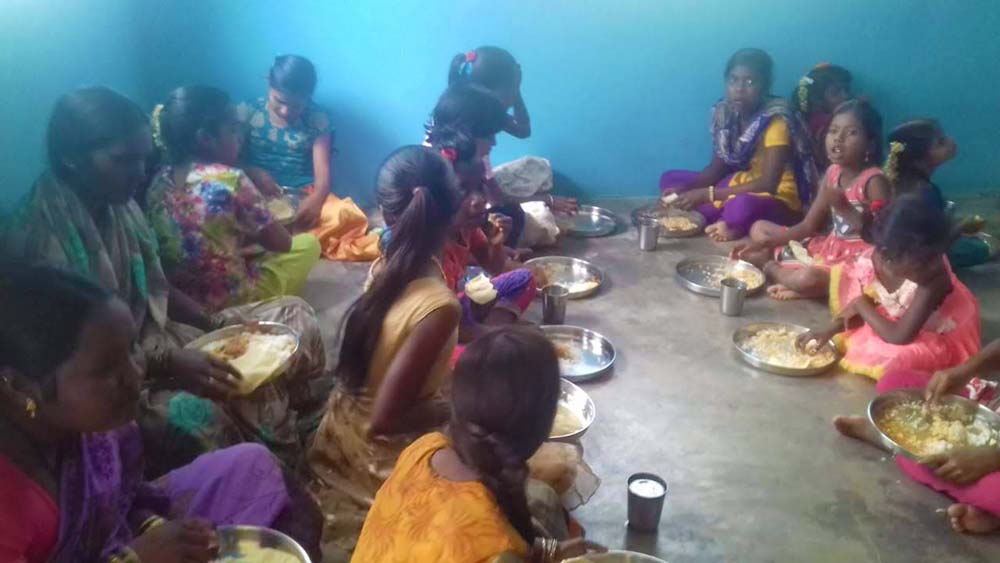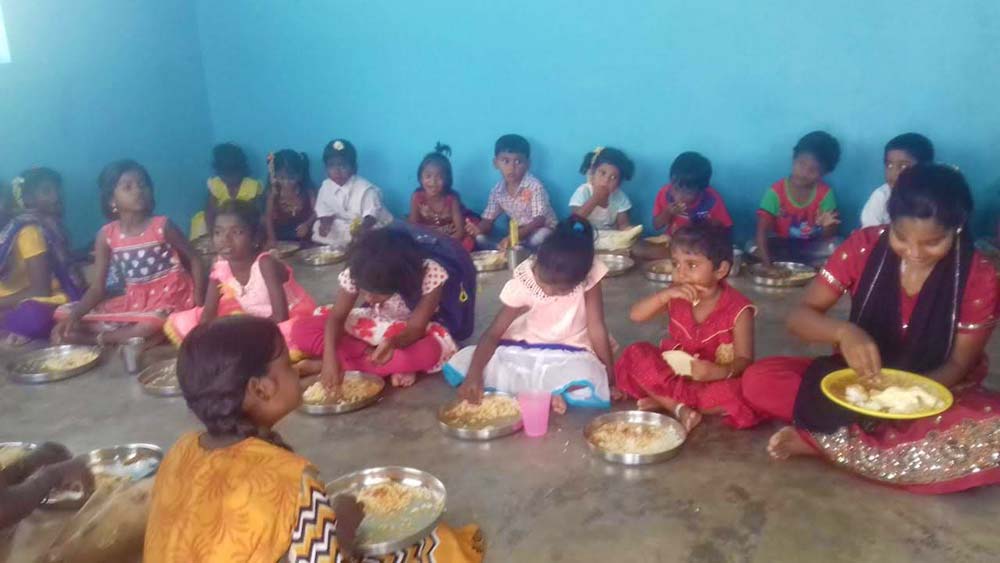 If you'd like to see more than we can share here, email me for access.
Thank you for keeping us, this ministry and our outreaches in prayer, and thank you for your support! We couldn't do any of this without you.
· You can get notified when each post goes live by signing up for our email list.
· And you can subscribe to our YouTube channel to be notified of new videos.
As always, email or fill out our Contact form with questions, feedback, and suggestions.
God bless you!
♥ Samantha
---
Here's a recap of this week's featured posts, in case you missed any:
Articles
Commentary on the Psalms
Q&A