Week in review June 22 2019

This week, we began Jack's nine-part study on Hebrews. In Mexico, we're beginning our summer with our kid's group and prepping necessities for refugees and local families in need. In India, we're researching ways to prevent snake attacks, and celebrating their first ever Father's Day. Continue reading to see photos from our outreaches this week as well as a recap of all the posts on the site.
Mexico
Here's what staples for about 40 families look like. Along with rice, beans, flour, toilet paper, and soap, this month we were able to add some quick ramen cup of soup packs as well. The refugees we've been serving work 16 hour days for less than $60 a week and having a quick easy lunch will be helpful. I've been looking for better alternatives, but it's very popular here. 🙂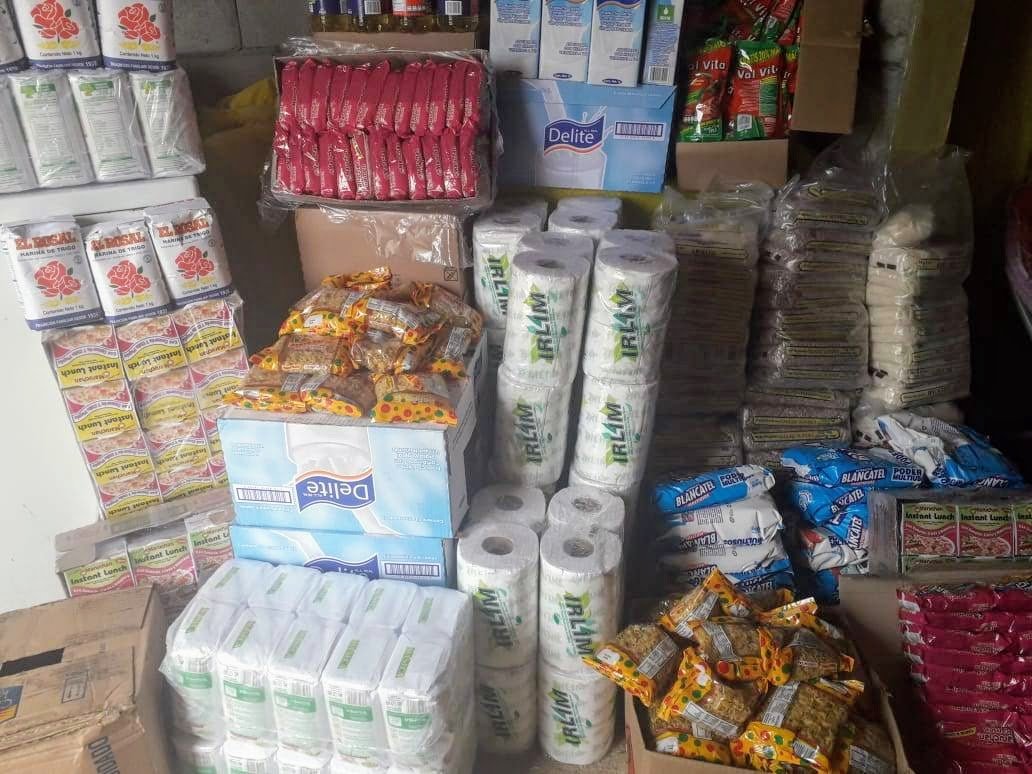 Here it is all bagged up and ready to deliver.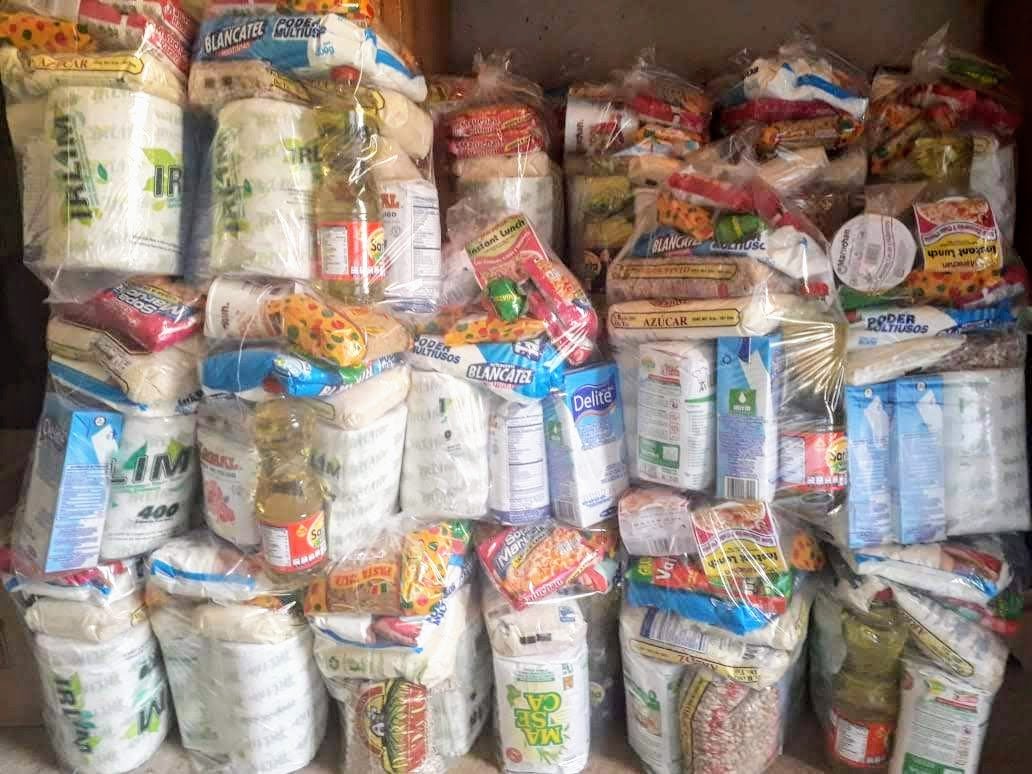 Our kid's group at the neighborhood park  (the ones whose parents don't mind having their photos on the internet).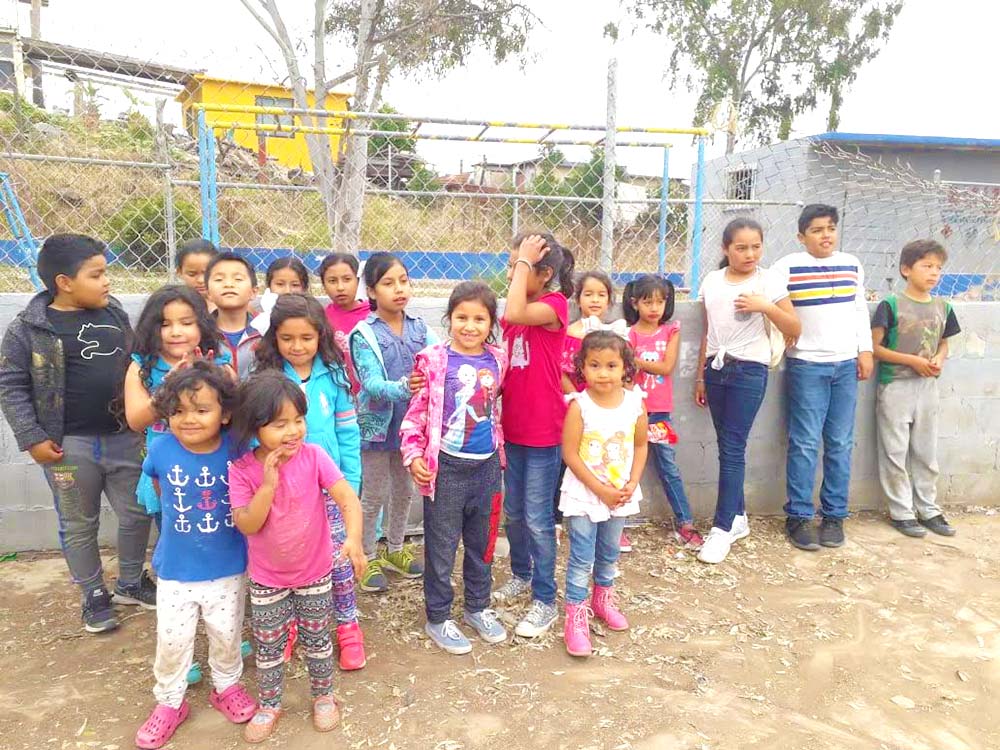 India
The women in our Adult Literacy Center are thriving! It will be one year in August since we began. They are reading and writing, and they just asked to begin learning numbers and other basics too. Our volunteer is an amazing teacher and has been so wonderful for these ladies, and I'm so proud of them for their hard work and dedication. Society told them they could never learn, but they prove that prejudice wrong every day.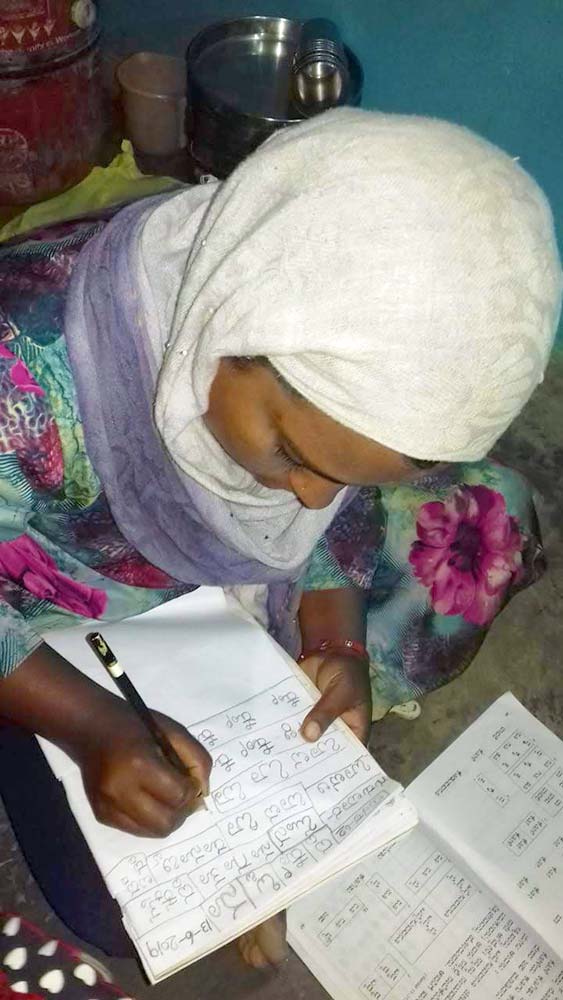 One night we gave snacks to all in class. The women come after a long day working. There are a few teenagers that come after school (they just finished their first year of school and are excited to catch up) and many of the little kids come with their moms. It's a long day for all of them. We bring groceries and make dinner together for everyone.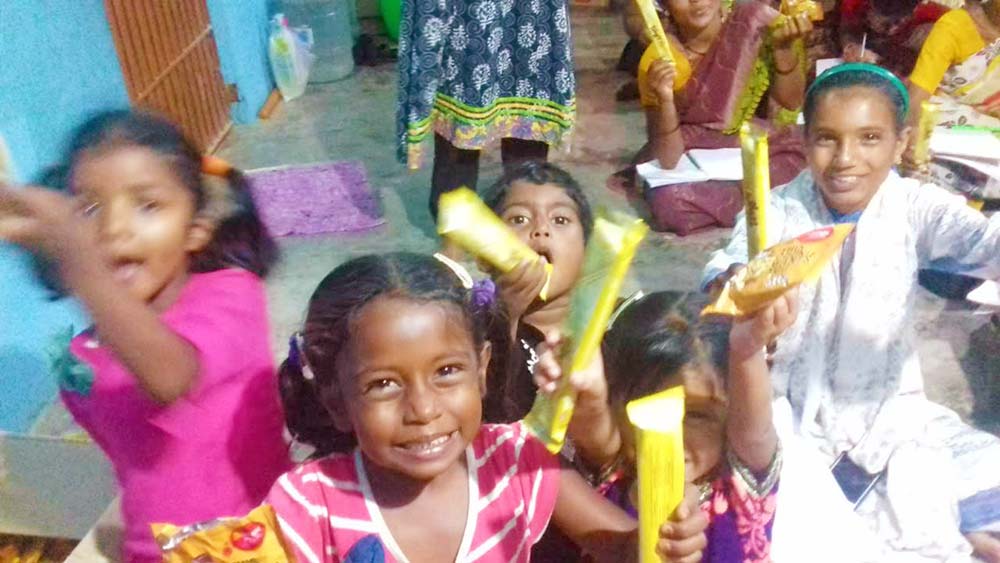 Learning maths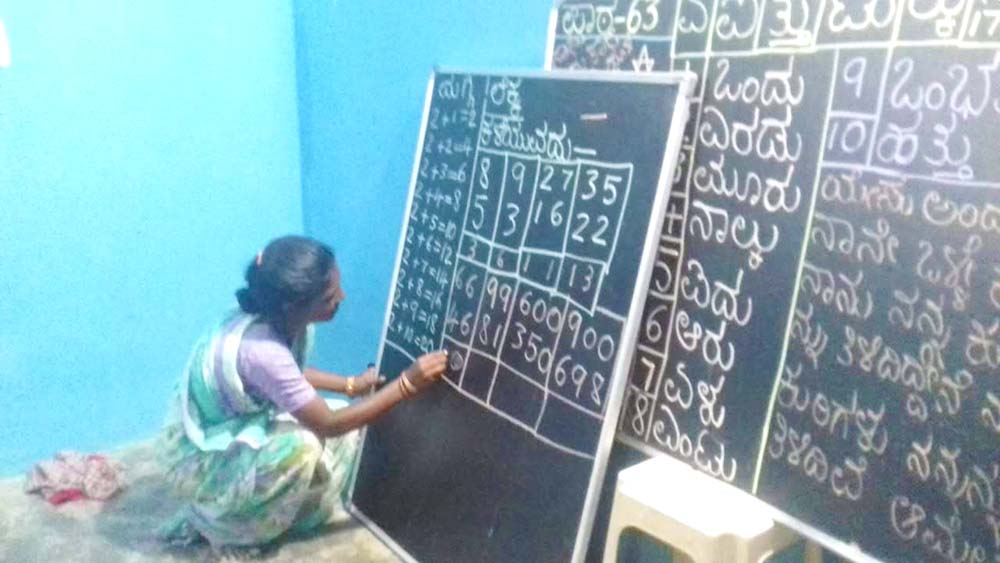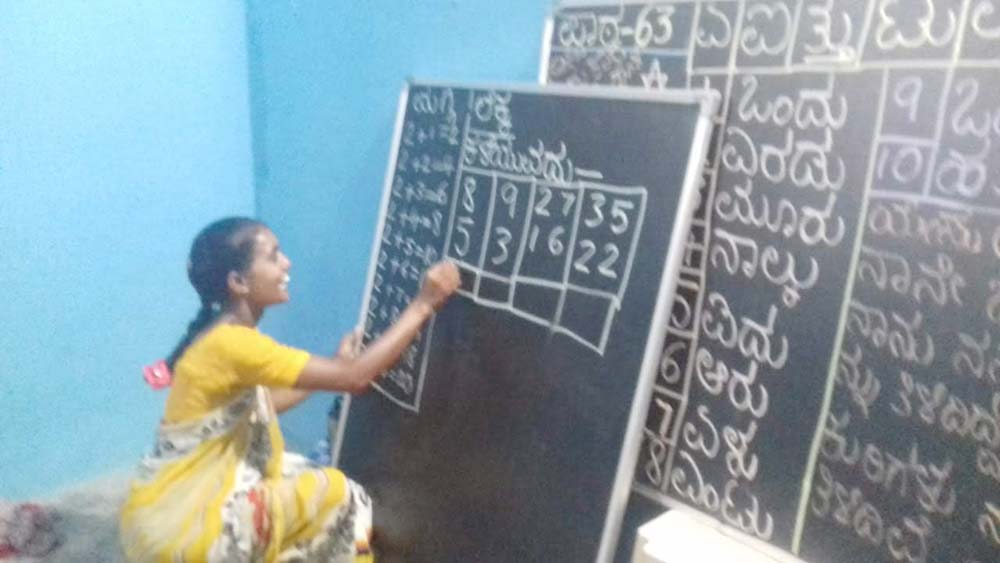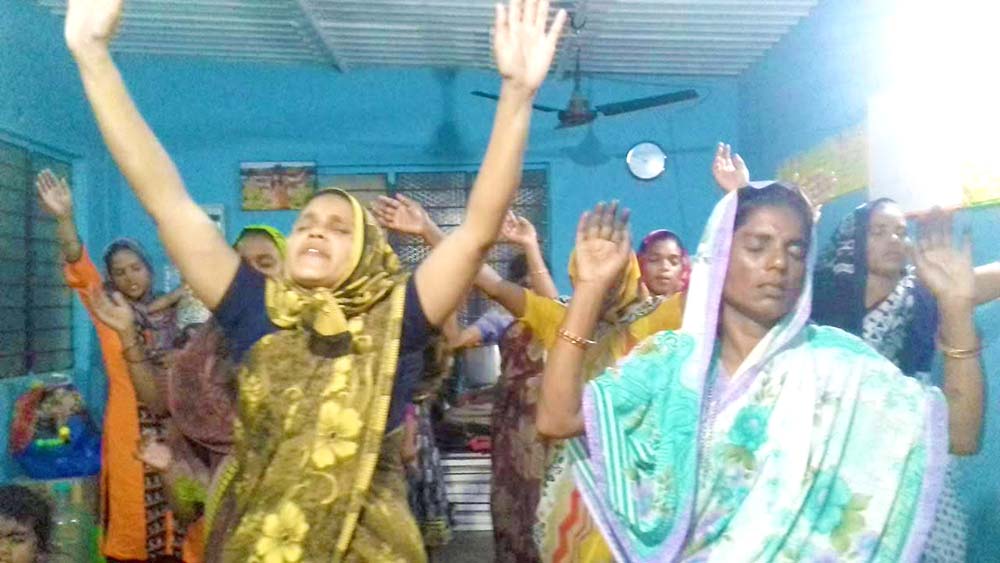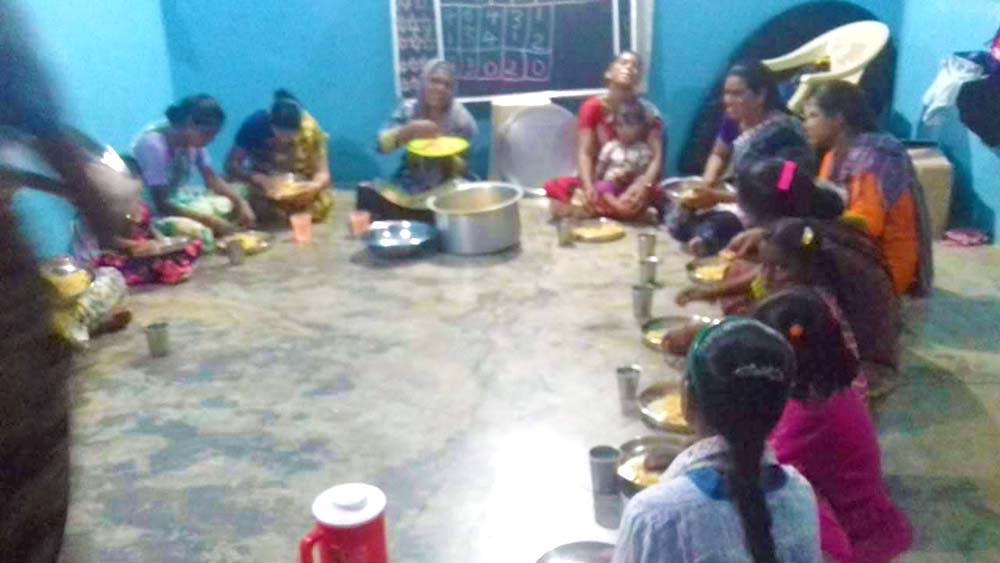 Visiting the villages during the week to pray and sing and read together. These kids are new to our Children's Church, and we're working on getting them into school too!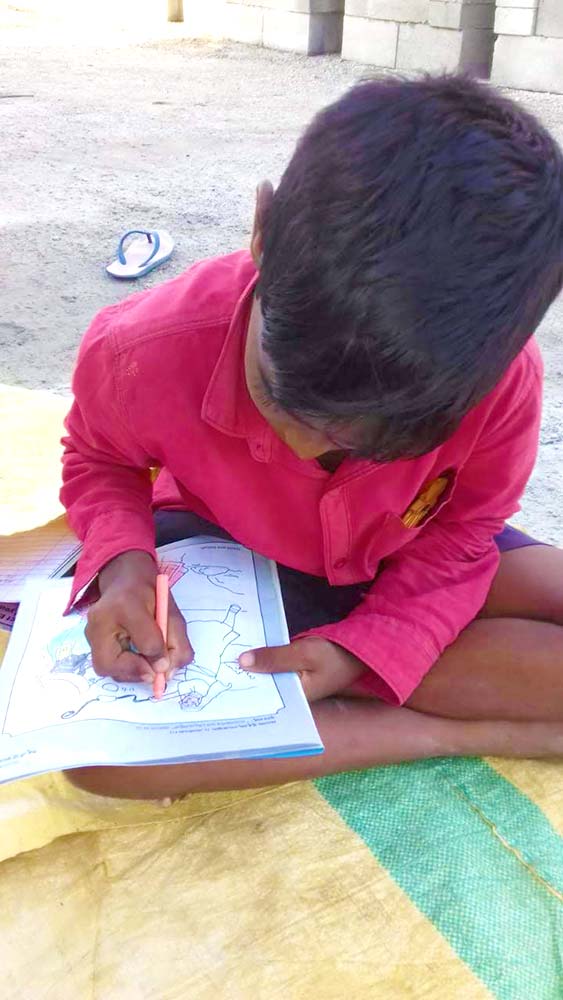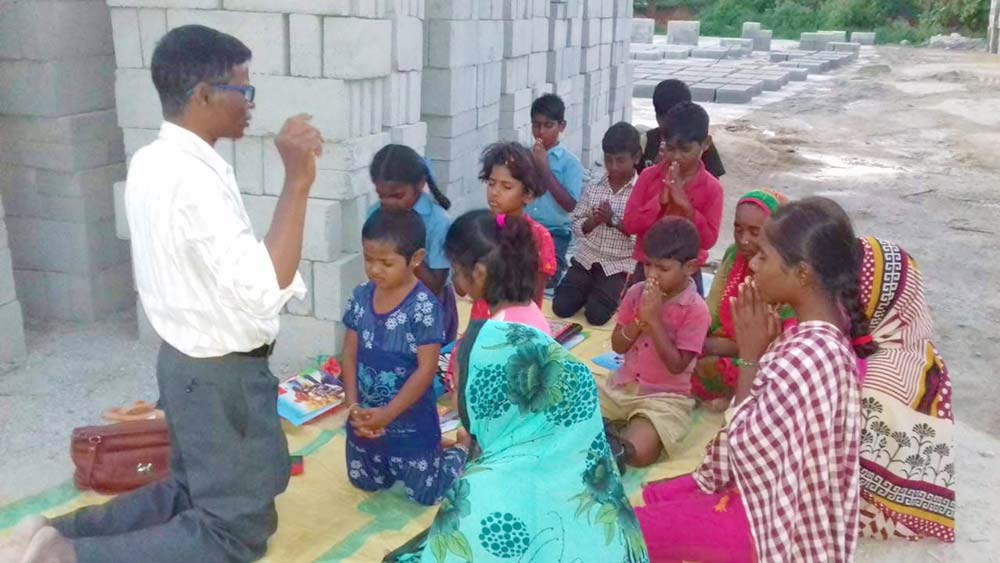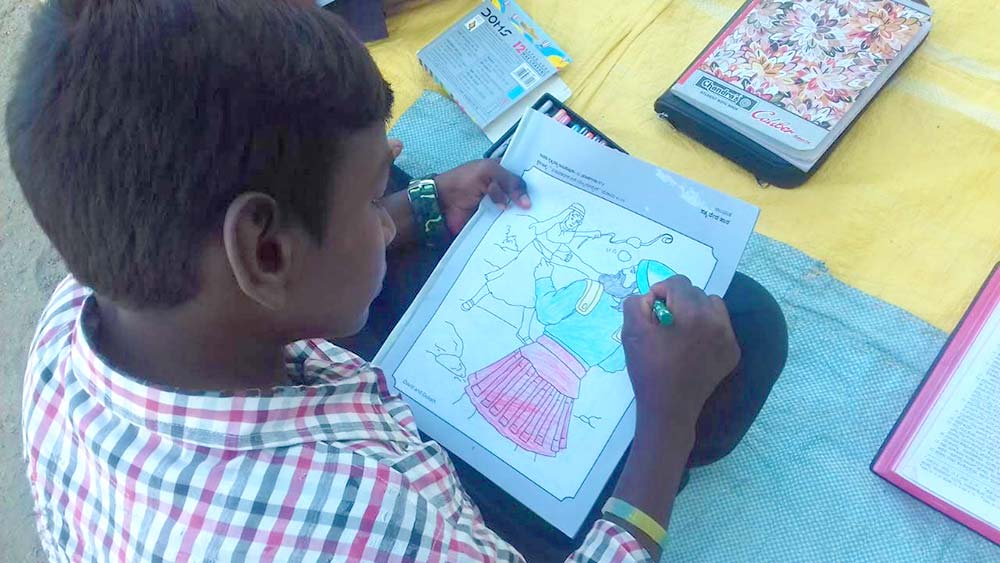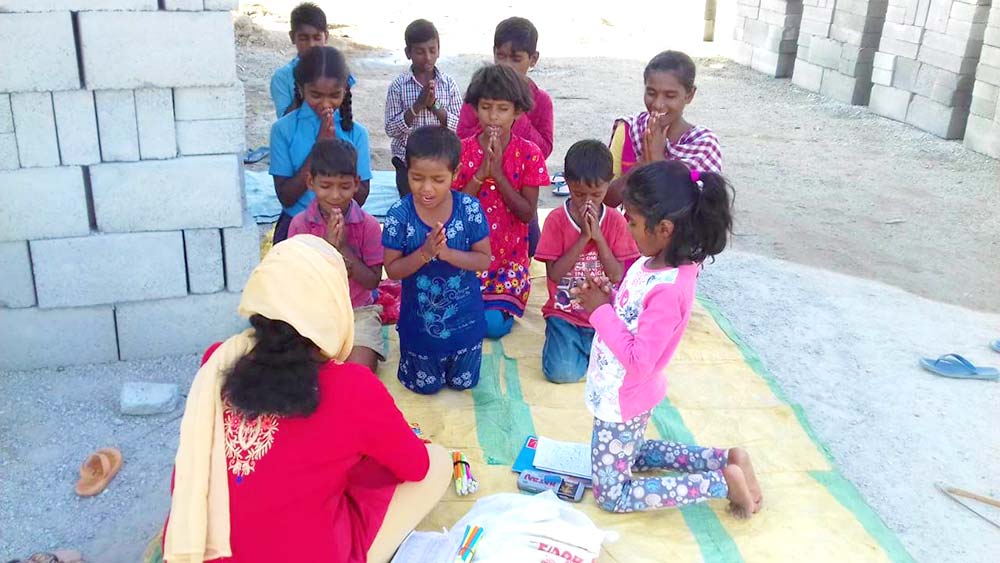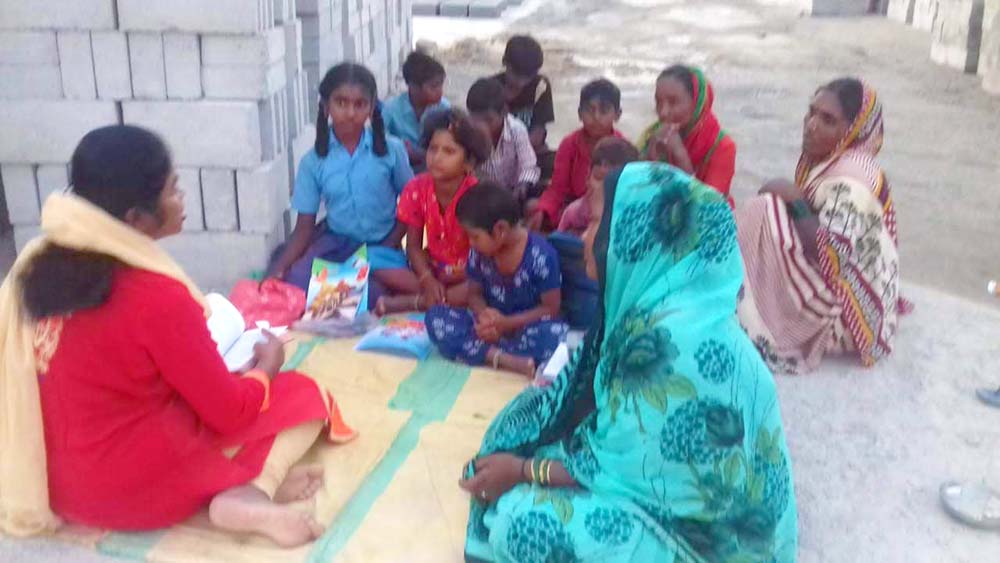 Our first Father's Day in India!
I recently learned that they don't celebrate either Mother's or Father's Day in India, and our volunteers were excited to celebrate at our Children's Church. We loved honoring the dads. Just as on Mother's Day, we brought roses and each child got to hand a rose to their dad. Because the work available to them has been quite dangerous, most of the women are widows, and there aren't many dads. I'm so grateful we've been able to help them find safe work now.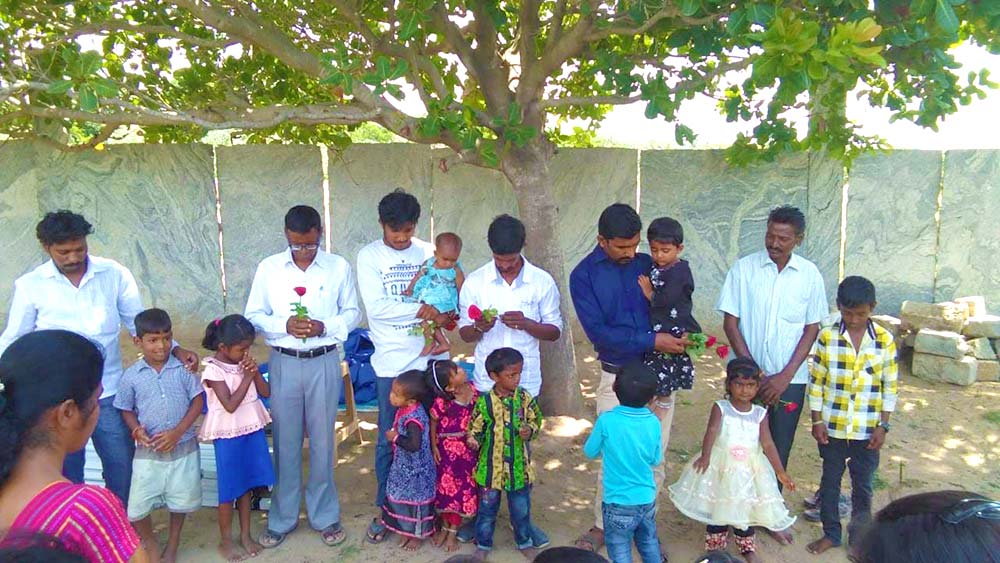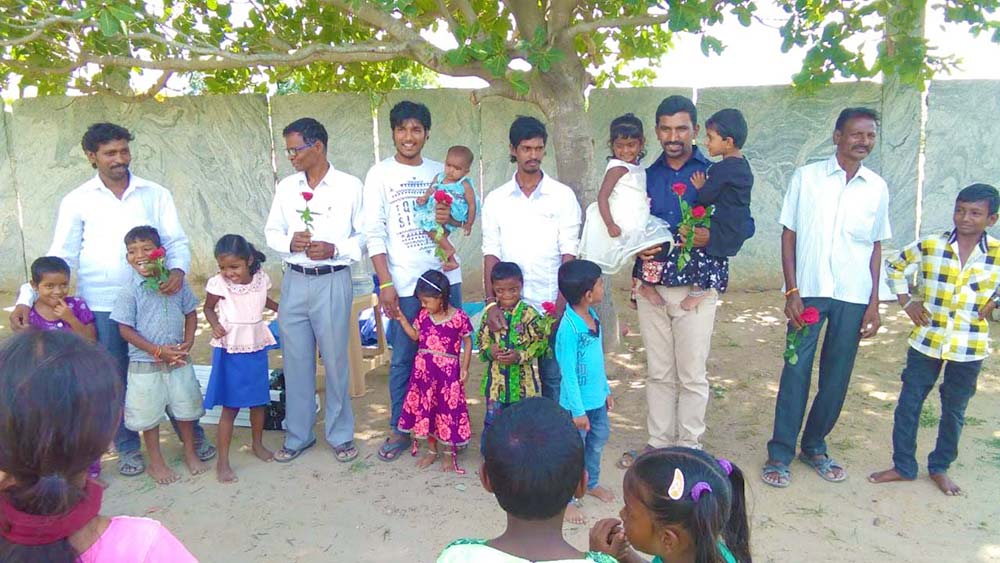 Our Sunday Service
A year ago, none could read. Now they proudly read each Sunday. They're very shy, but when they're brave enough, the youth said they'd let us take a short video of them reading to show you!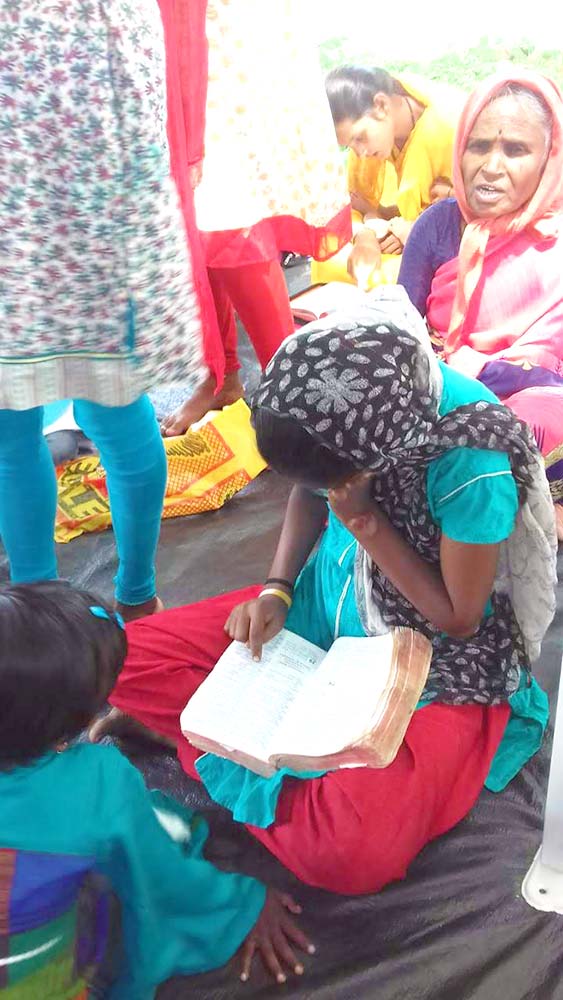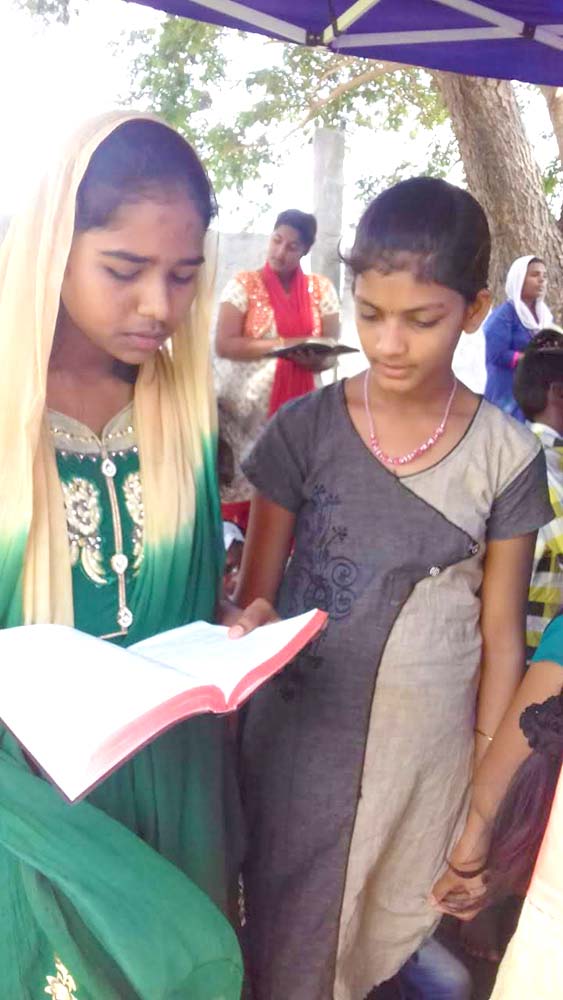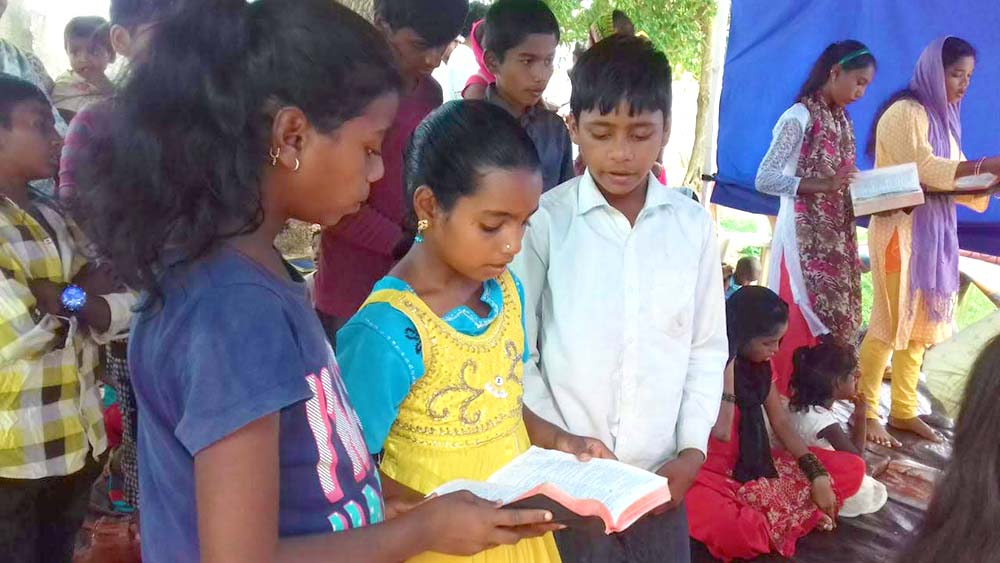 Each week the kids and adults share a memory verse or something the Lord did for them during the week.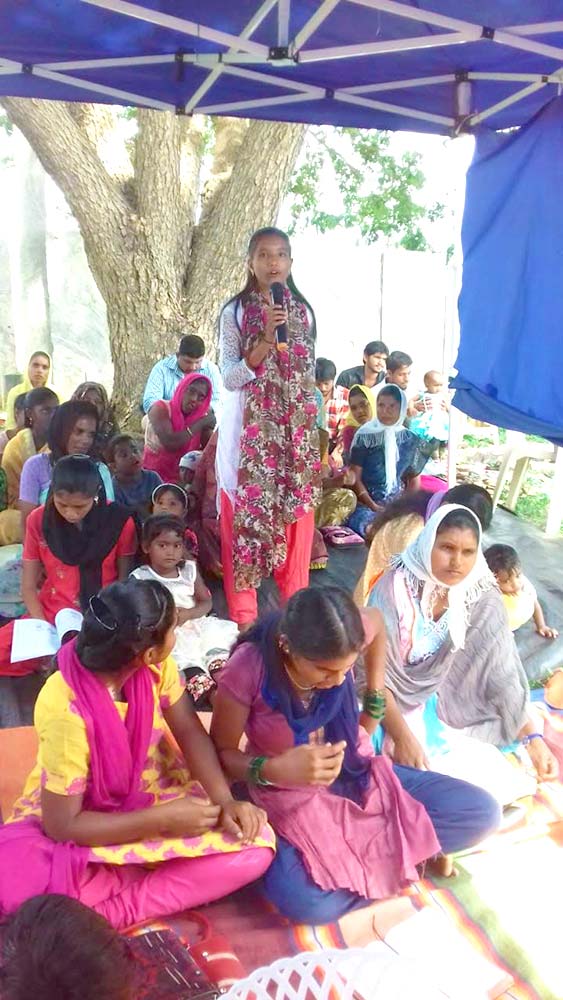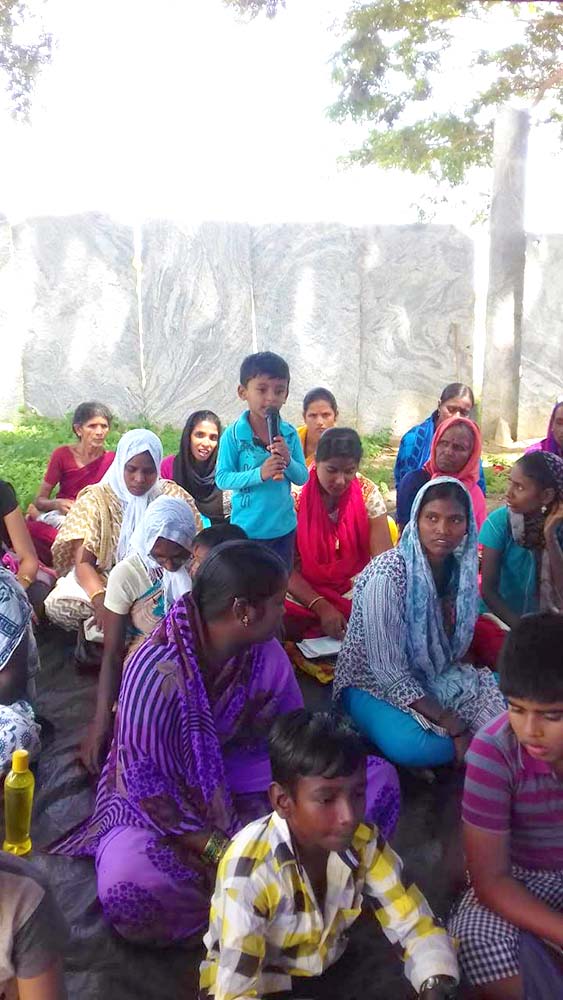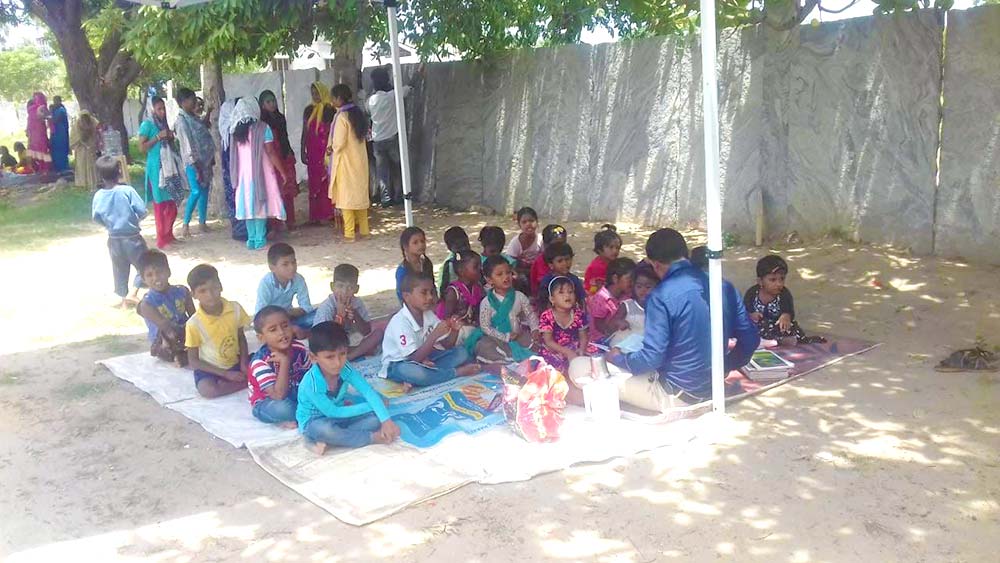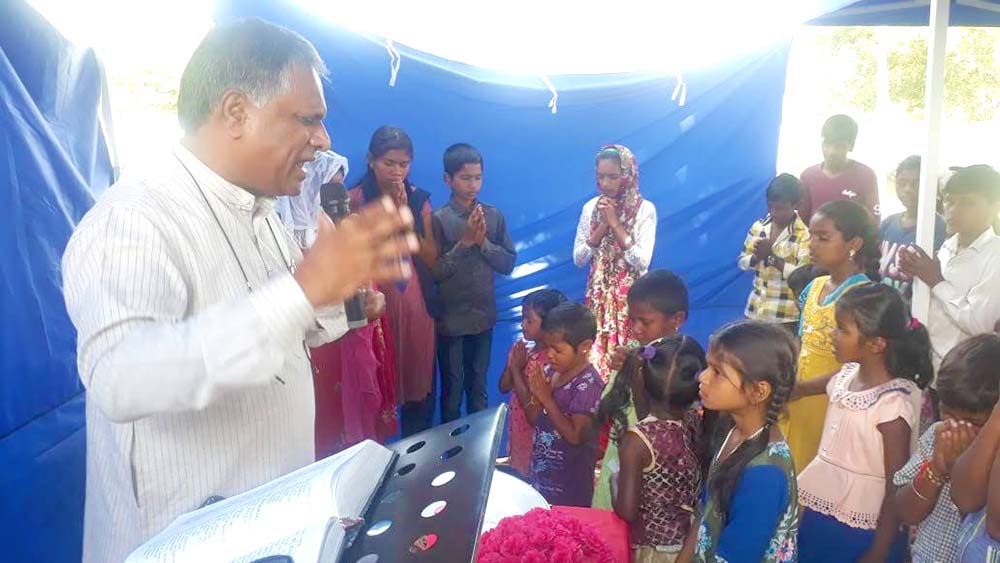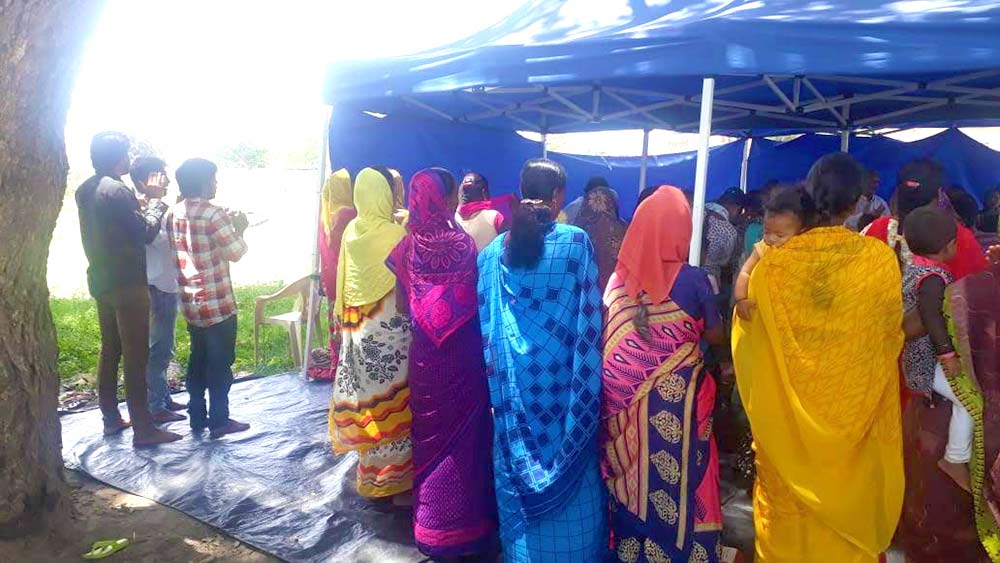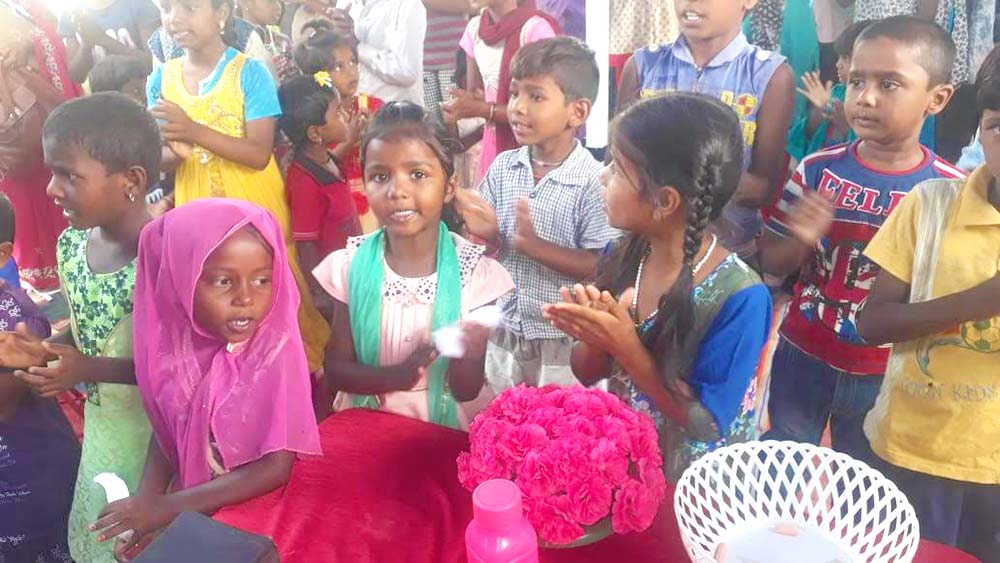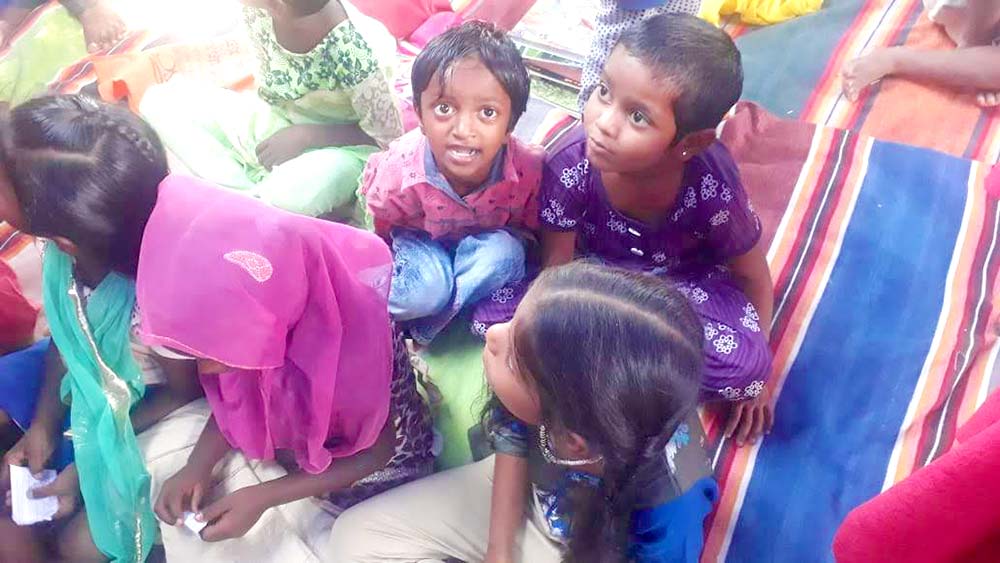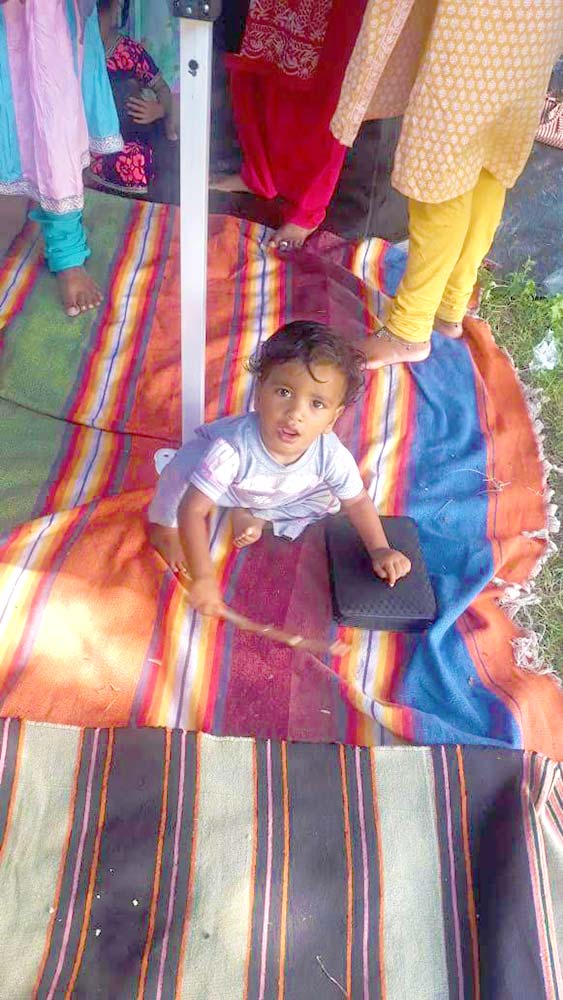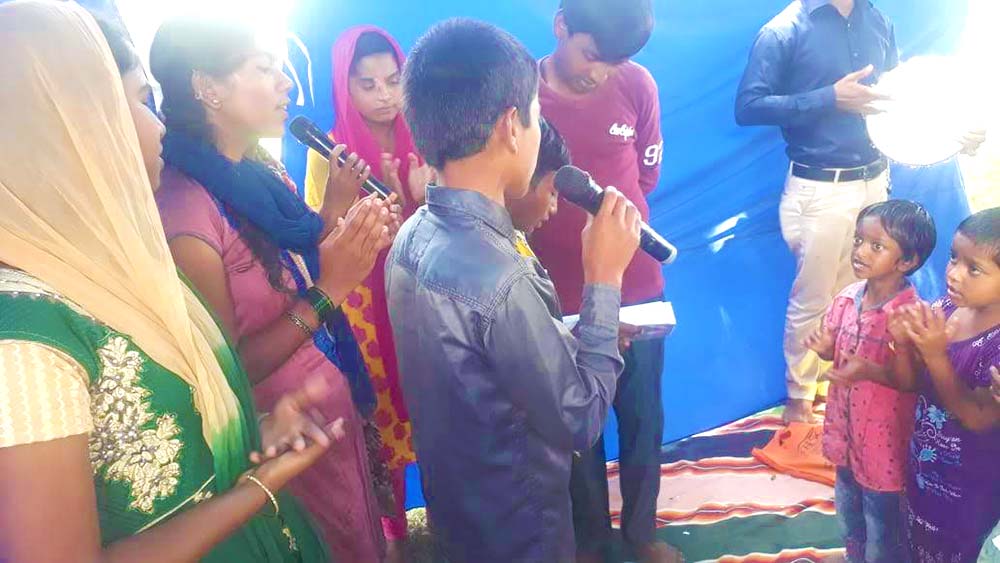 Some people in the area who are are not accepting of Christians have shown displeasure at the groceries and milk powder we give out. We now have everyone carry bags so it isn't as obvious. Please pray with us for favor in the community, and that we may show love and kindness to those who are afraid of the freedom these previously outcast people have found in Christ.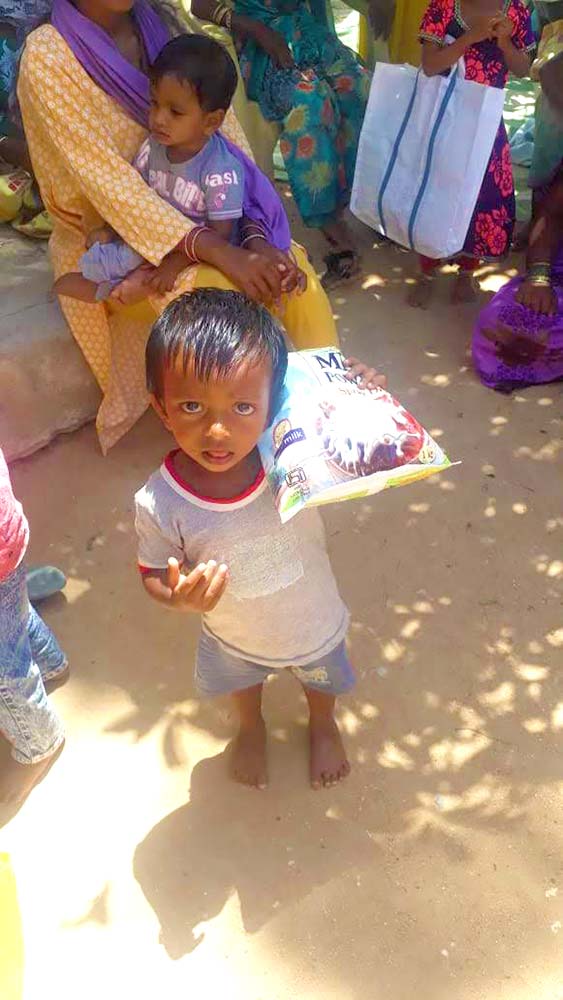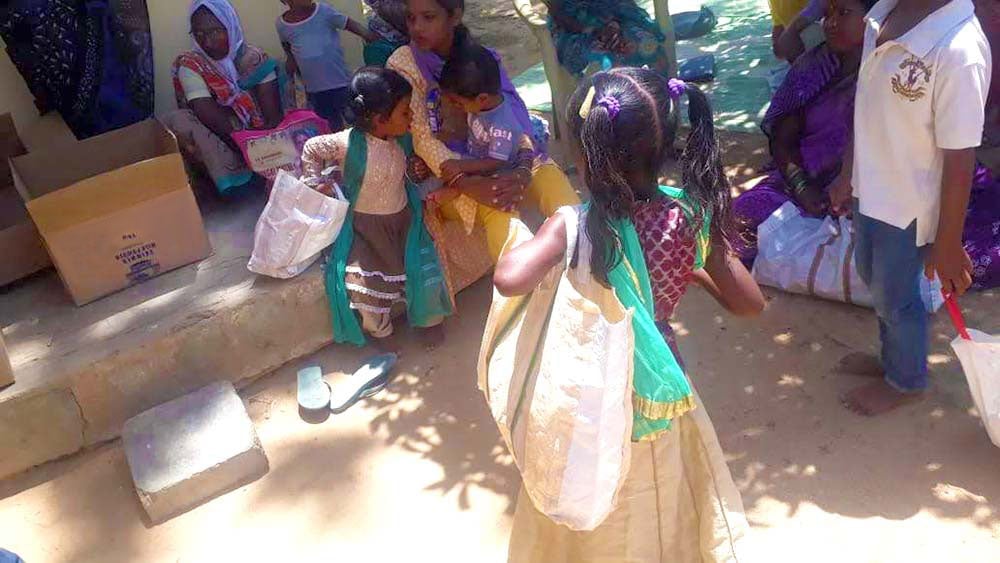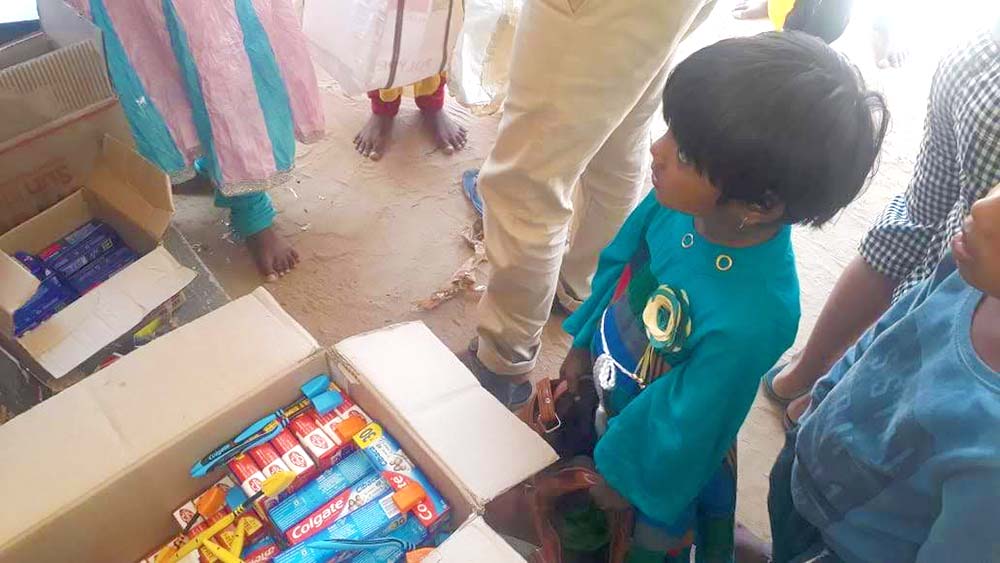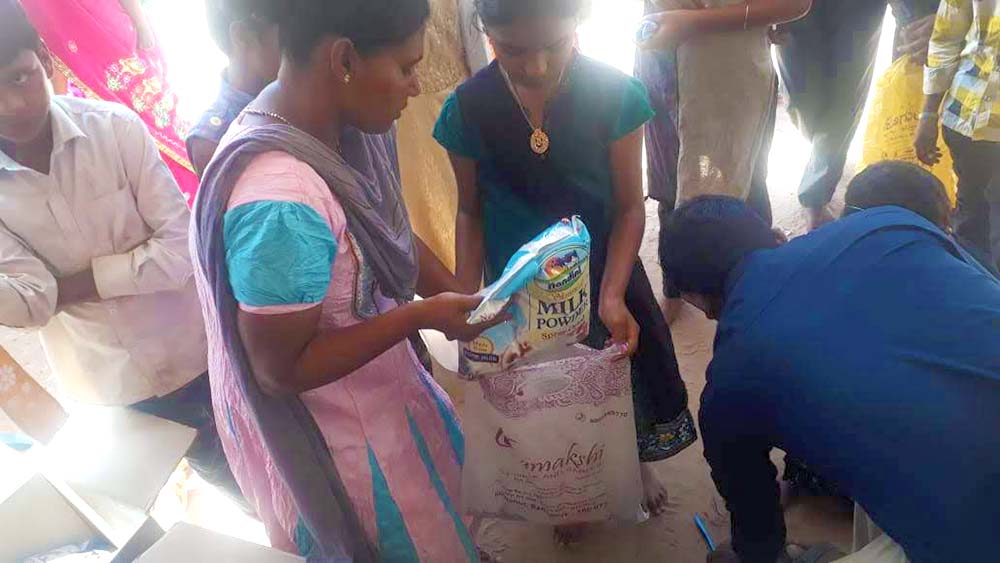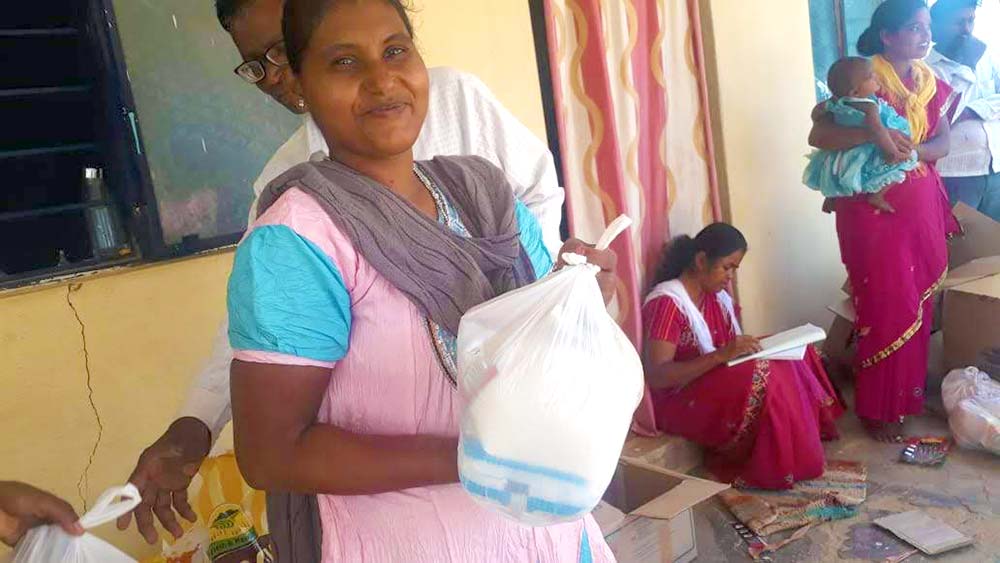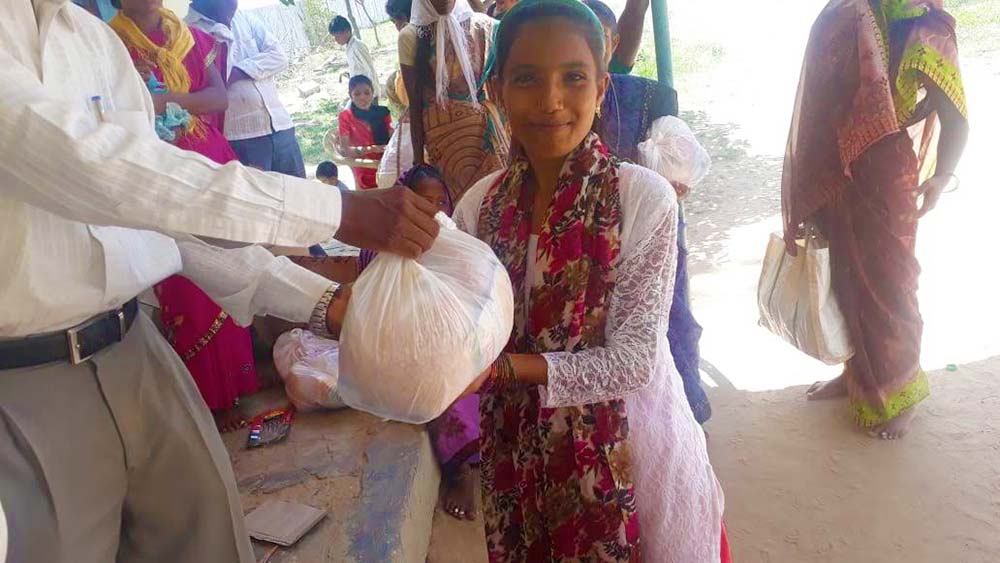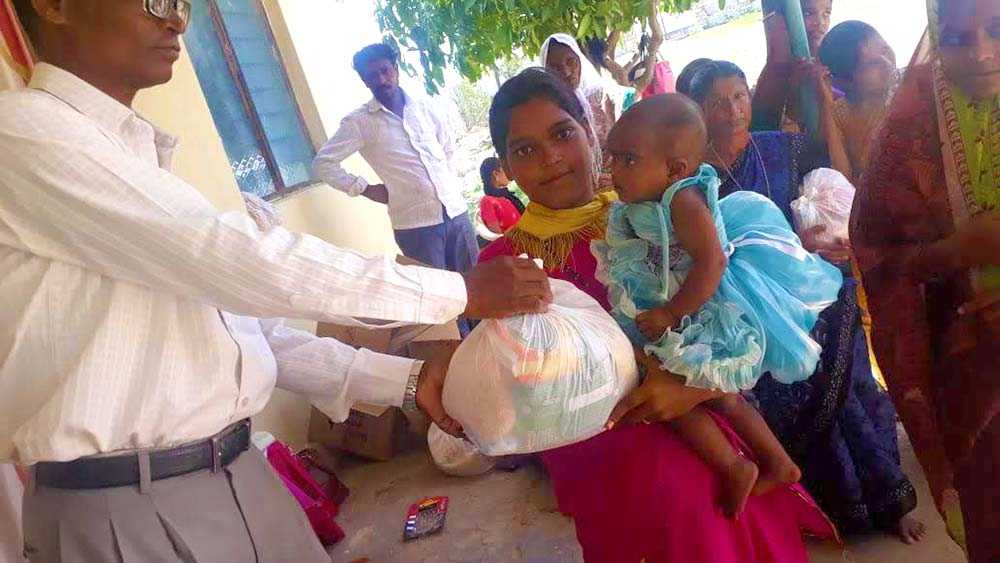 Our fellowship lunch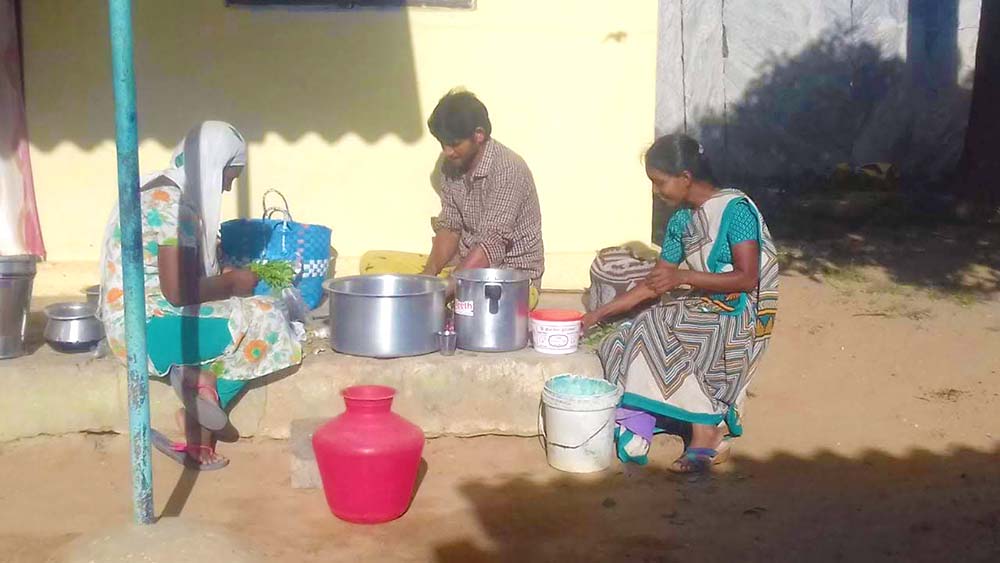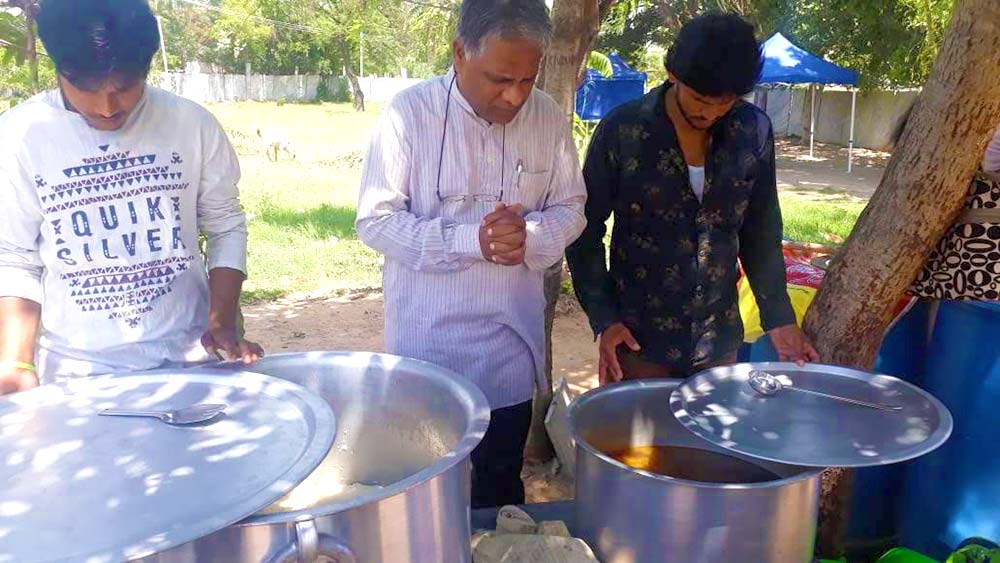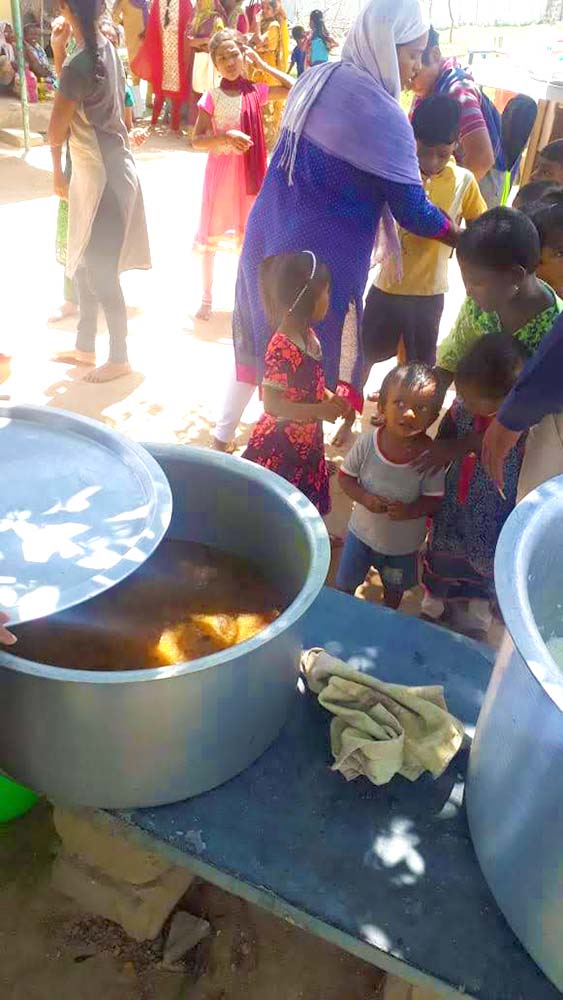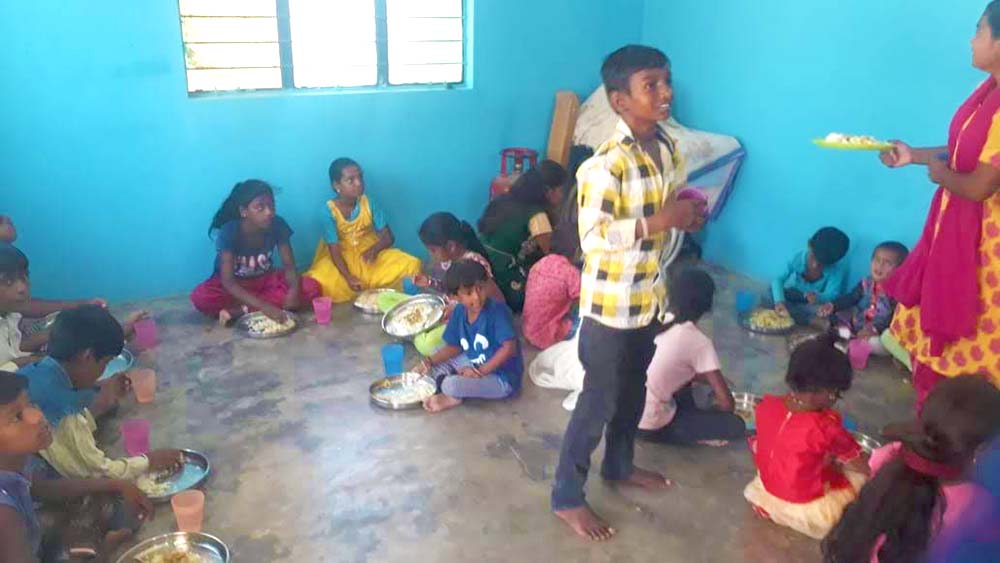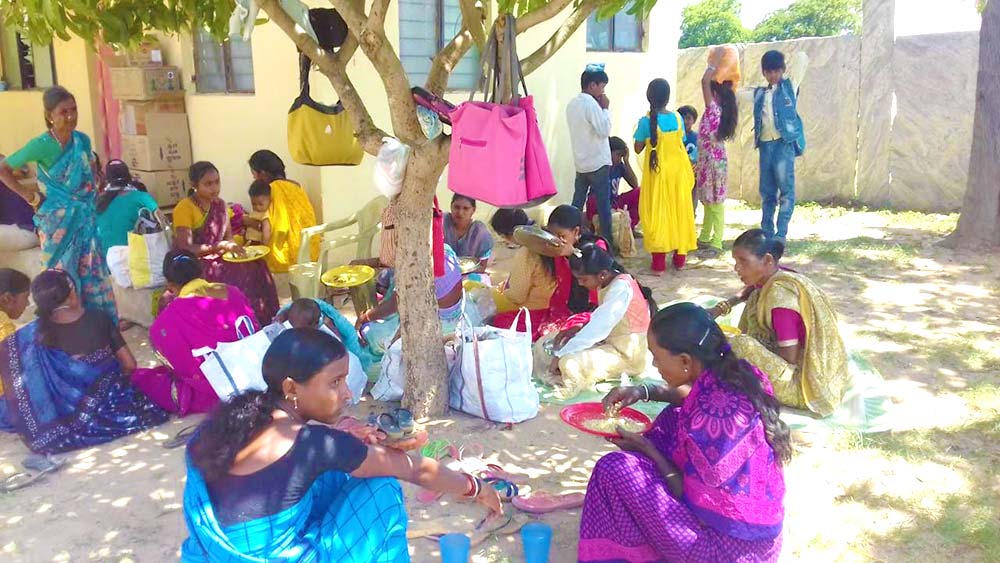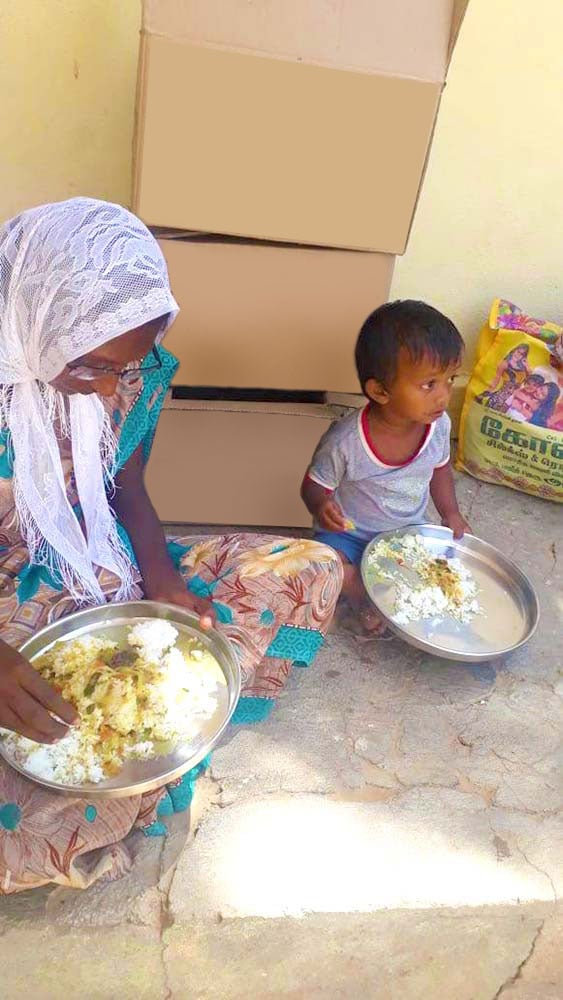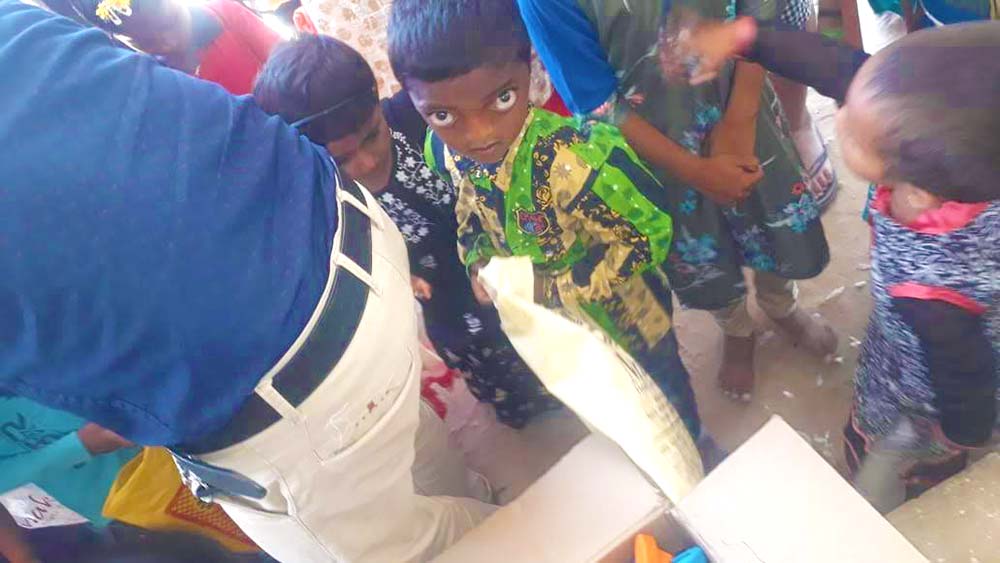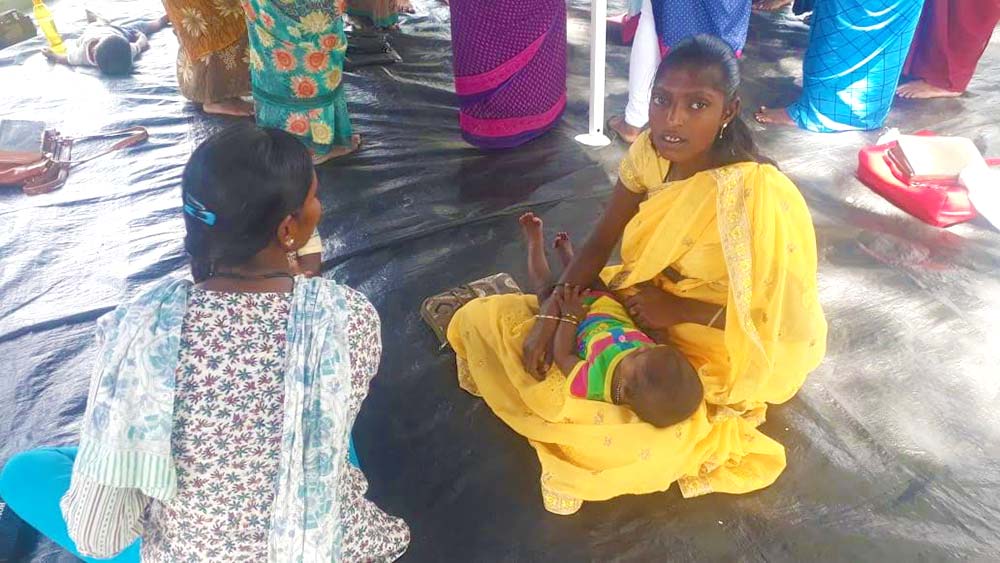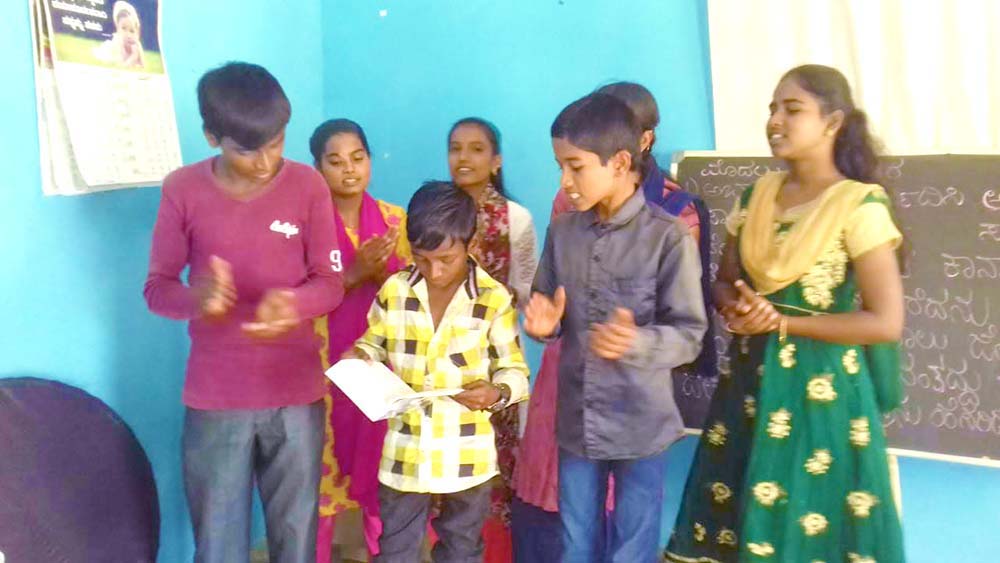 Thank you for keeping us, this ministry and our outreaches in prayer, and thank you for your support! We couldn't do any of this without you.
· You can get notified when each post goes live by signing up for our email list.
· And you can subscribe to our YouTube channel to be notified of new videos.
As always, email or fill out our Contact form with questions, feedback, and suggestions.
God bless you!
♥ Samantha
---
Here's a recap of this week's featured posts, in case you missed any:
Articles
Commentary on the Psalms
Q&A